December 31st will mark the end of a decade and we can't wait for 2020 to begin.
The first year of the new decade will be great for travel with global events like the Expo and the Olympics bringing the spotlight to some of our favorite destinations.
So here is our list of the places you can't miss in 2020.
Dubai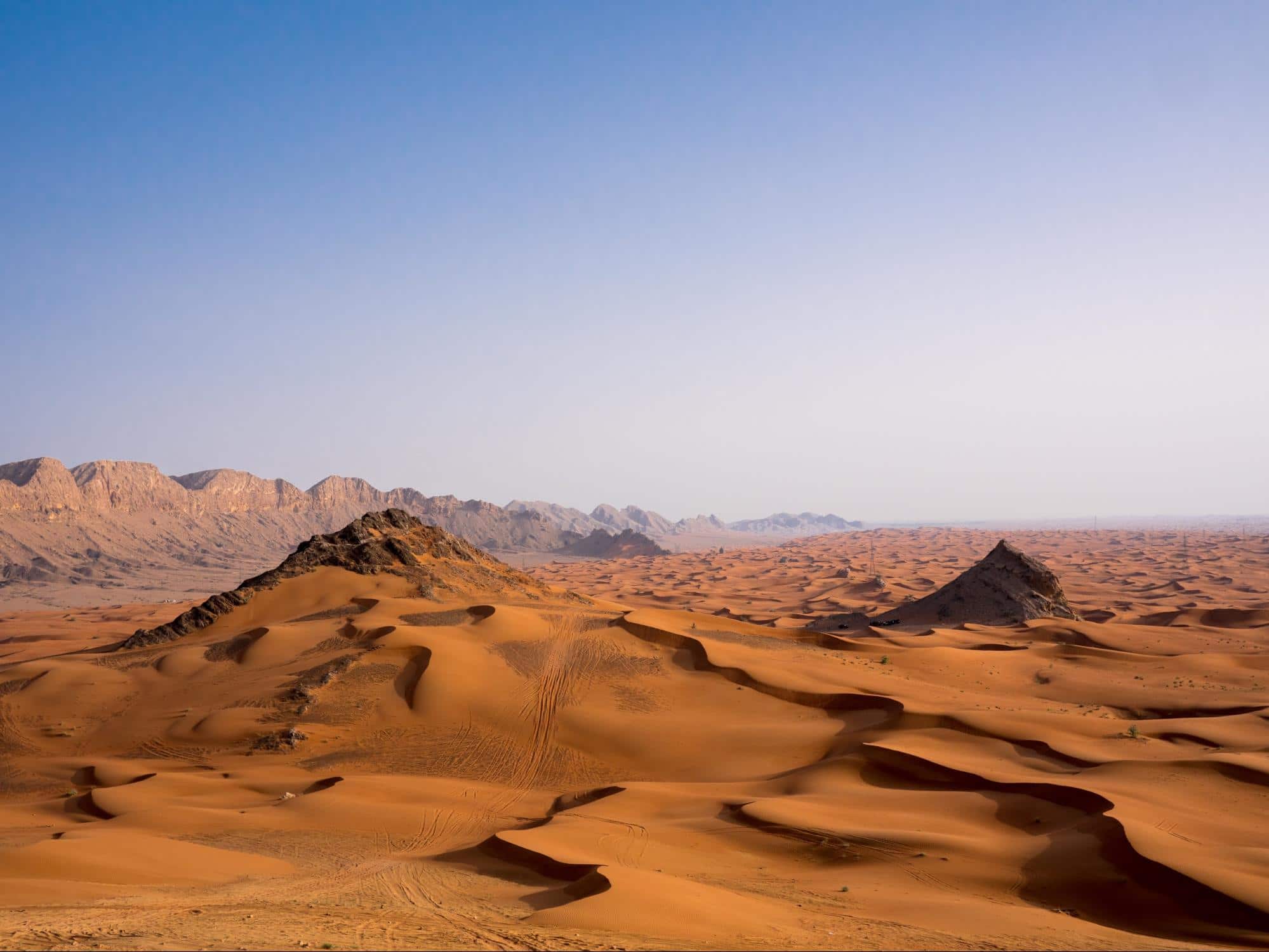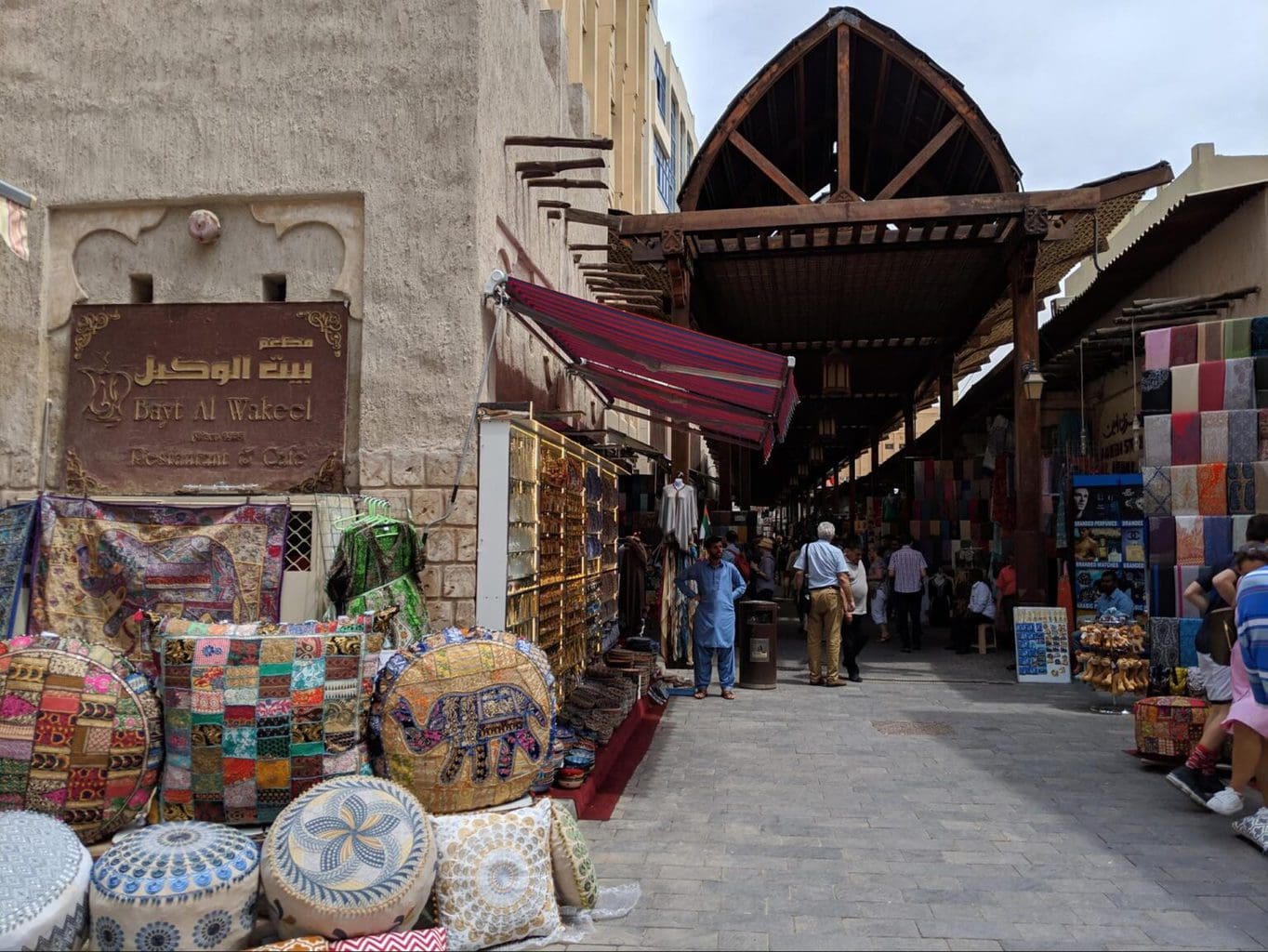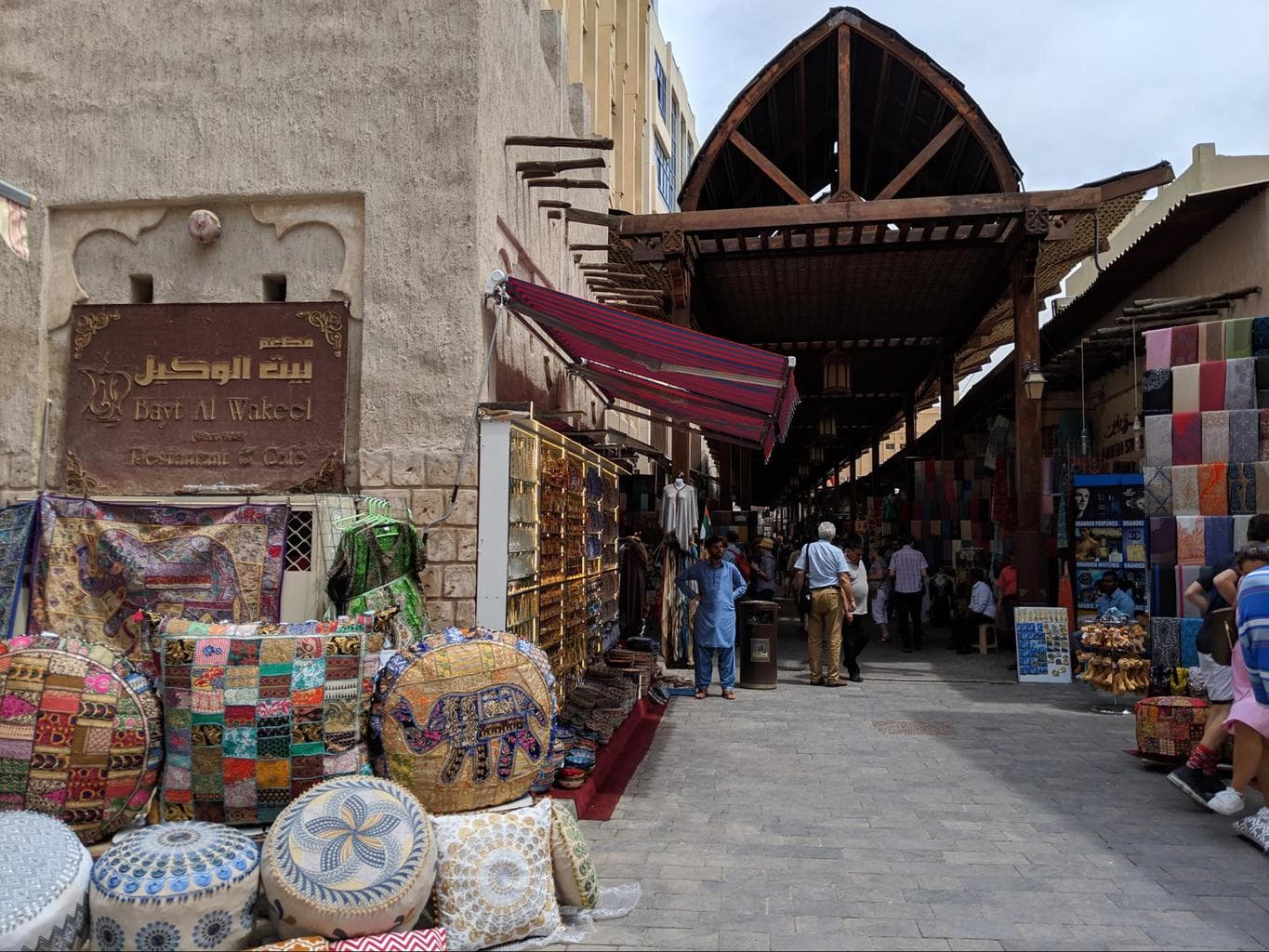 Why in 2020? Dubai Expo brings a host of events taking place for half of the year
The Expo, set for October 2020, is breathing new air into a city that is permanently reinventing itself.
Mar, our editor, lived in Dubai for five years from 2006 to 2011 and has seen the city transform from a barren desert to the shiny, ever-changing city it is today. She visits several times a year and is very excited to return in 2020 with two trips already lined up.
In true Dubai fashion, the 2020 Expo is one of superlatives. The site for the exhibition is larger than Hong Kong and there are an estimated 25 million visitors which is more people than Australia's population.
Besides the grand statements the Expo is making, it has also been a great excuse to add equally headline-worthy buildings to the city. For example, The Museum of the Future, visible from Sheikh Zayed Road will be completed.
Dubai has finally invested in its own heritage and renovated a lot of cultural landmarks to the list of things to do in Dubai. Today, besides the sparkling skyscrapers and the ski resorts in the desert, there is also a historical center worth a day or two visit.
Mostly pedestrian Al Fahidi Historical Neighbourhood has museums, heritage buildings and cafes all bringing the city's past by the Creek to life. Book breakfast at Sheikh Mohammed Centre for Cultural Understanding before exploring the rest of the area.
Don't miss the Dubai Museum and Al Shindagha Museums which contain a Perfume Museum and the Dubai Creek House. Continue along the Creek towards the Gold and Spice Souks where Dubai's trading past started. The area is best explored on a group walking history tour, or make it private.
Dubai wouldn't be the city that it is, with its many interesting facts, without its landmark constructions. Spend a day seeing it from the many viewpoints and enjoy fabulous over the top dinners.
Start at the viewing platform of Burj Khalifa, explore the Dubai Frame which will transport you to a futuristic Dubai, have tea at the Burj Al Arab and end the day with a helicopter tour and desert safari into the sand dunes, complete with stargazing.
Dubai is also the gateway to the UAE and you should set aside a couple of days (three at least) to explore the rest of the country on day trips.
Abu Dhabi, the capital, deserves a day, if only for the Louvre Abu Dhabi which you can visit after a seaplane ride, and for the Grand Mosque both of which are worth the trip.
Al Ain has a desert palm tree oasis that is part of a UNESCO listing. Start cycling around the area and then visit the rest of the UNESCO listing which includes Bronze Age sites and a fort.
Recently opened, Mleiha Archeological Center is an amazing destination for a day in the desert. The Bronze Age archeological site shows a series of remains that are relatively well-preserved and the center provides background interesting information.
Go on a guided tour to learn more. Make sure to book the dune bashing tour to Fossil and Camel Rocks. You could even stay for the night to see the stars and sleep in the desert.
When: The Expo will take open on October 20th.
What: There will be pavilions for 192 of the countries in the world of the 195 recognized by the UN. The Dubai Expo has a technology-focused theme with lots of experiences to bring the future to life.
Where: The Dubai Exhibition Center, a purpose-built MICE destination the city hopes to continue using after the fair. It is located in the desert, about half an hour from Dubai Marina.
Travel tips: Make sure to account for the weather and dress appropriately in Dubai. Being aware of the local laws, which may differ from your country, is critical. Here are some more travel tips to Dubai.
More information: Official website here.
Japan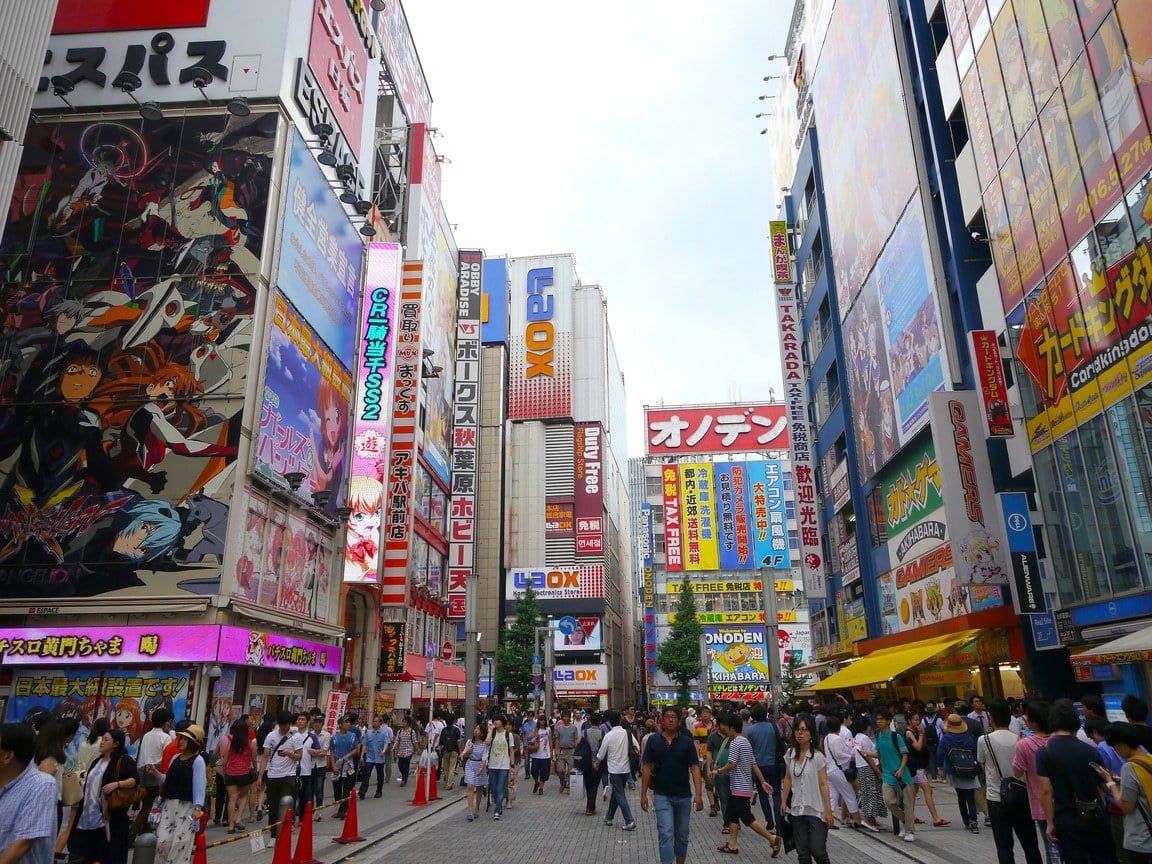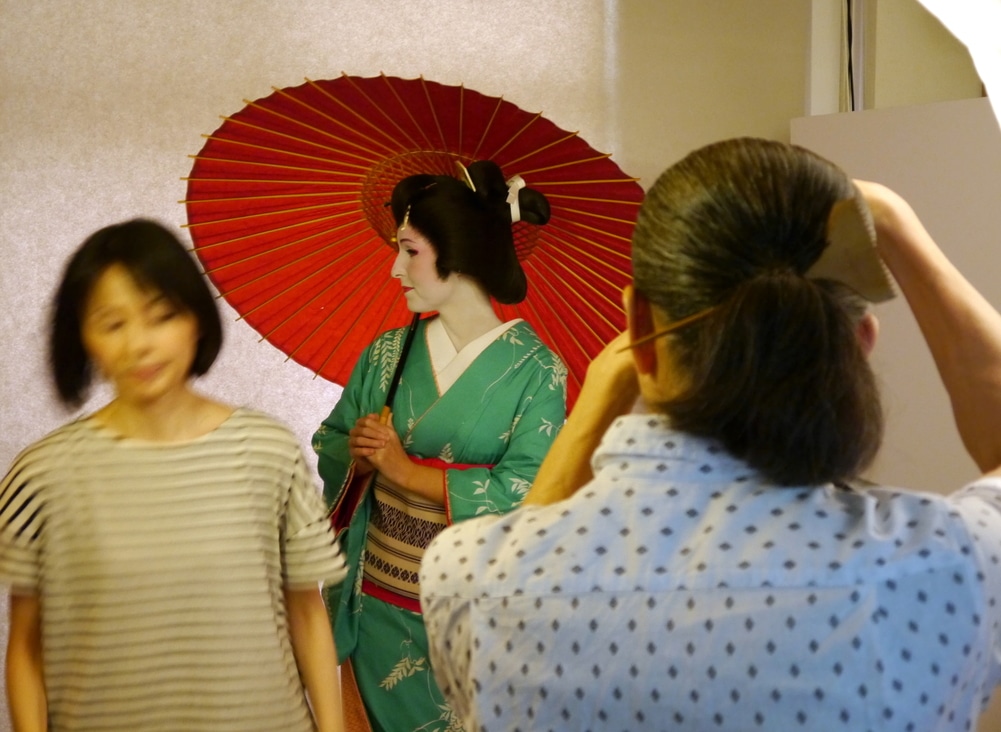 Why in 2020? The 2020 Summer Olympics and the country's recent newfound interest in tourism
No doubt 2020 will be the year of Japan, topping a decade of 10% annual growth in tourism arrivals that will see the number of visitors possibly reach the government's target of 40 million for 2019.
With a successful 2019 Rugby World Cup, the Japanese organizational capabilities are tried and tested and set to achieve its very ambitious tourism arrival numbers that would rank Japan among the world's most visited countries.
In 2020, Tokyo will host the Summer Olympic Games and there is no better time to visit this Far East destination than now.
With a country this vast and with so much to offer, we are excited to revisit Japan once again. We have been before, several times, and love the quirky, the unique and the always surprising holidays we have every time we visit.
There are so many things to do in Japan that you could visit 100 times and have a different trip every time. Beach holiday? Check. Cultural holiday? Check. Nature, adventure and skiing? Check. City and urban exploration? Check. You name it, Japan has it.
Start with 4 days in Tokyo (yes, you do need this long to explore such a large city), the city that never seems to sleep, and combine the new at Akihabara with the old at Asakusa and make time for shopping, unique cafes, Robots, Michelin-awarded food, becoming a Geisha and much more.
From Tokyo make sure to visit Mount Fuji, the sacred mountain. While beautiful all year round, a traditional hike in July and August, and the funny monkeys at Nagano, it's best visited in winter when their hairs are frozen but they are warm in the hot spring water.
In Osaka, indulge in amazing Japanese food and burn it all visiting the castle. In Kyoto, see the country's past more alive than anywhere else in castles, temples and forests. If you crave some warmth, head over to Okinawa, Japan's archipelago. For a break in nature, Niseko is your answer.
When: The Olympic Games will take place from 24 July to 9 August. However, unless you are a die-hard sports fan, you are best visiting at any other time. Japan is best in May, June, September or October when temperatures are not hot or cold and skies are clearer. If you like skiing, December to March sees the most snow but you'll have to book ahead.
What: The Olympic Games will see all the major sports competing.
Where: Competitions will take place mostly in Tokyo's venues.
More information: Official Japan Summer Olympics website here.
Further reading: Avoid culture shock by reading our article on interesting and unique facts about Japan and our must-known tips before going to Japan. Watch some of the most famous movies about Japan to fully immerse yourself in the culture, they were recommended by an expert in Japanese subcultures. Know your ramen from your soba with our guide to Japanese food.
Papua New Guinea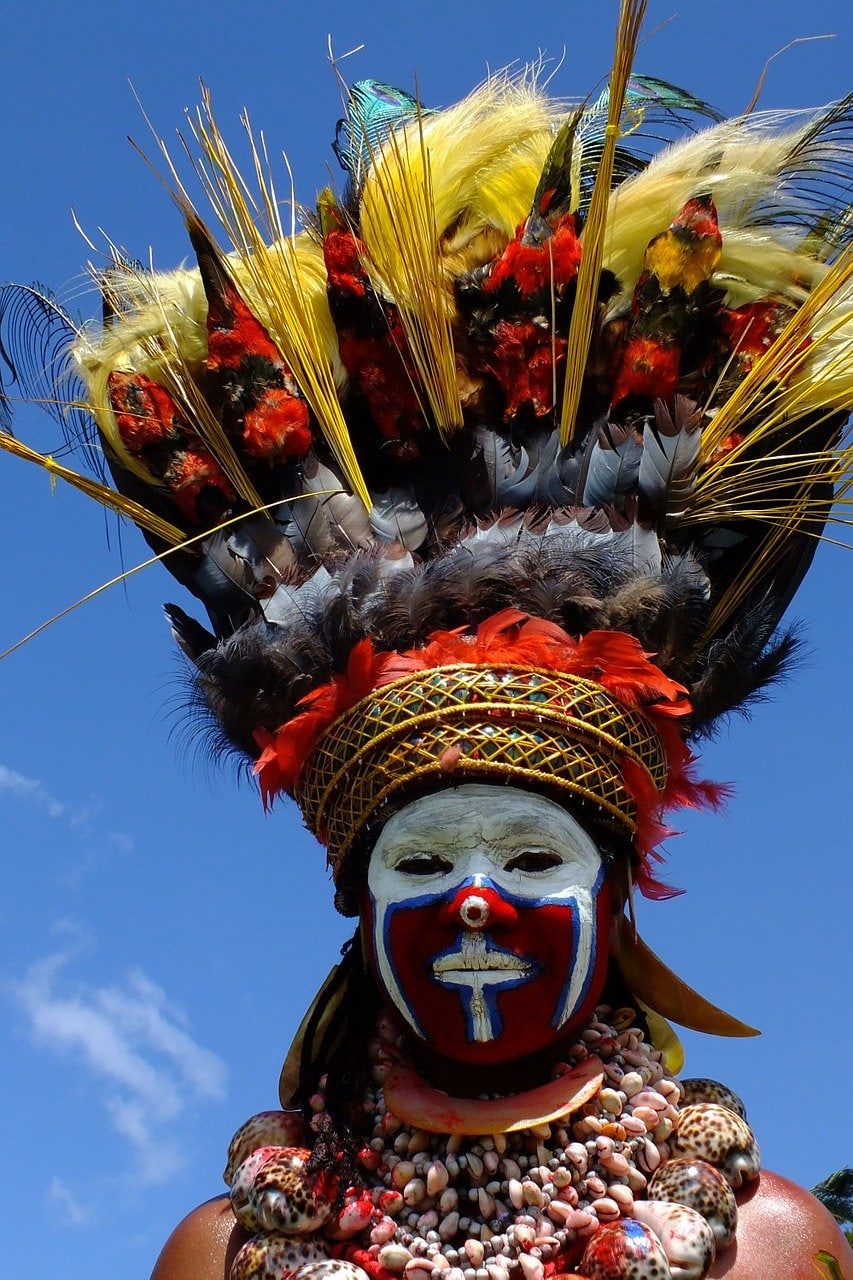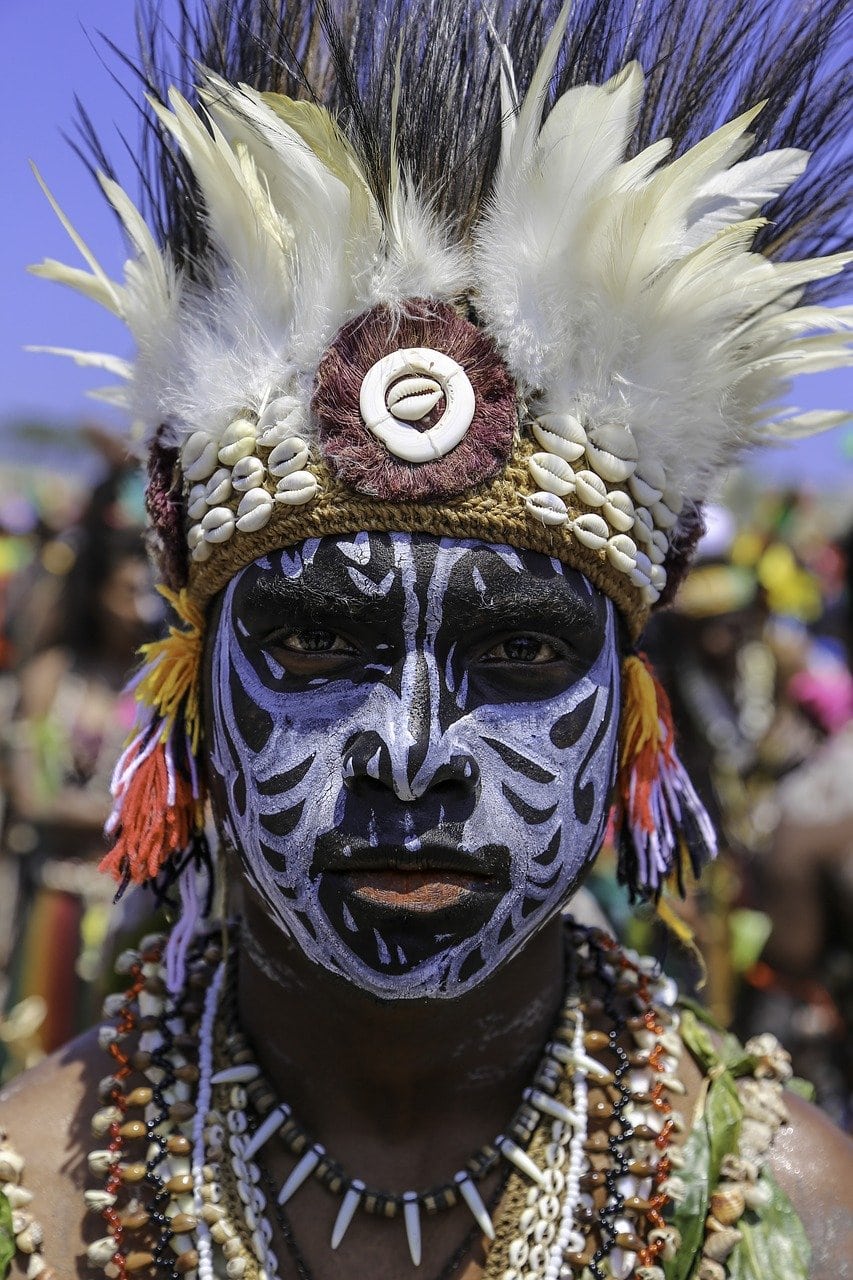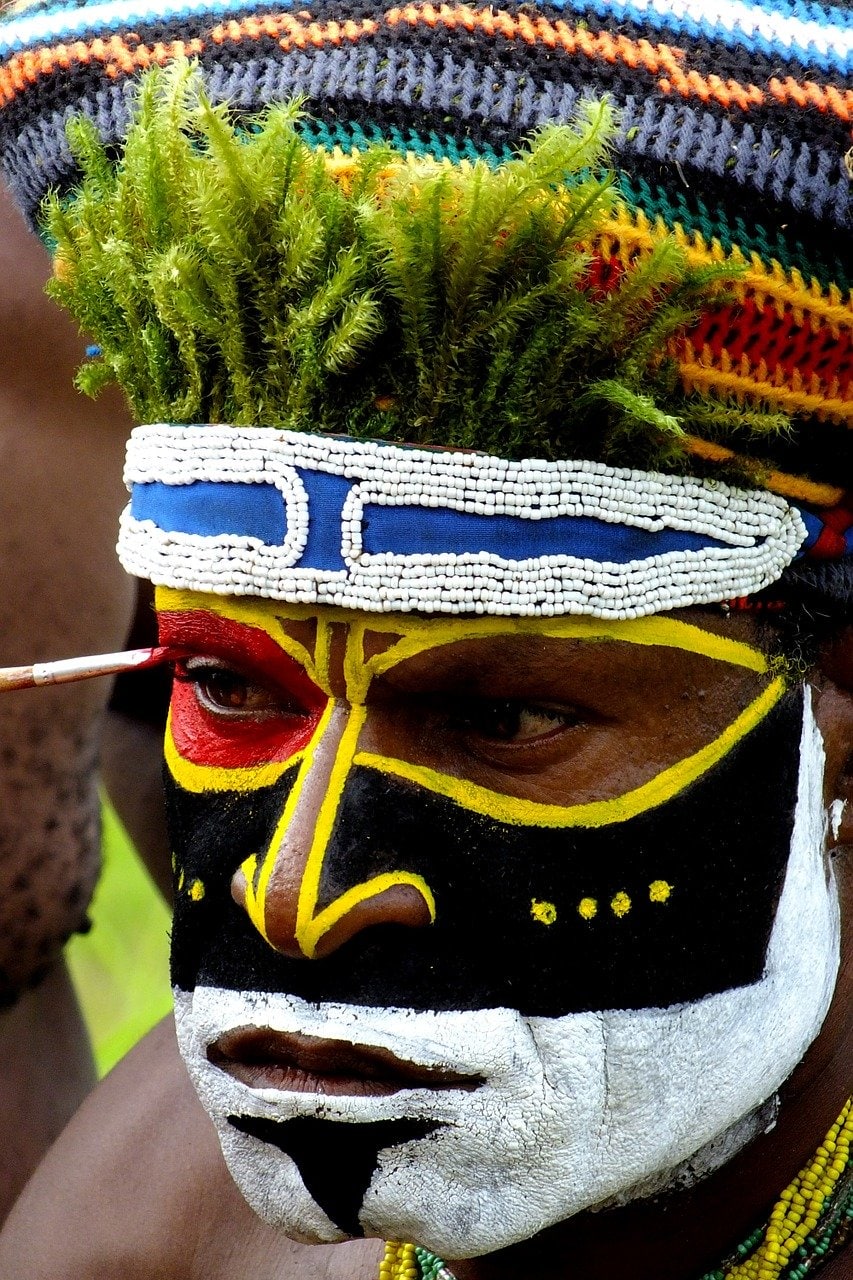 Why in 2020? Be the first of your friends who show up to this off the tourist path destination
This unexplored country on the border between Southeast Asia and the Pacific is only for those who are looking for a real adventure. Infrastructure is limited and some of the most interesting parts of the country require "roughing it out".
So why is it on our list of countries to visit in 2020?
Because it seems like a befitting destination for our Editor's 40th birthday celebration: remote, expensive and a true bucket list item.
Papua New Guinea, shortened as PNG, in an archipelago and shares its largest island with West Papua, in Indonesia. This is the destination for the uber-colorful Mount Hagen tribal Festival that takes place every August.
Nature and wildlife lovers will rejoice at the country's birding and diving opportunities, from David Attenborough narrated BBC Our Planet, the famous Birds of Paradise Netflix episode with their funky mating dance, to the large pelagics that feature on every diver's wish-list.
When: Papua New Guinea has varying weather but if you wish to see the festivals, the two main ones happen mid-August and mid-September. Organize your trip around either.
What: A complete itinerary includes the festival, time in the river communities of the Sepik River, birding in the north and diving at Milne Bay.
Where: Birding, festivals and highlands are all in the main island of Papua, diving is best in New Britain island. There are also several high-end liveaboard options for those who are serious about diving.
More information: There is remarkably little information about Papua New Guinea.
Catalonia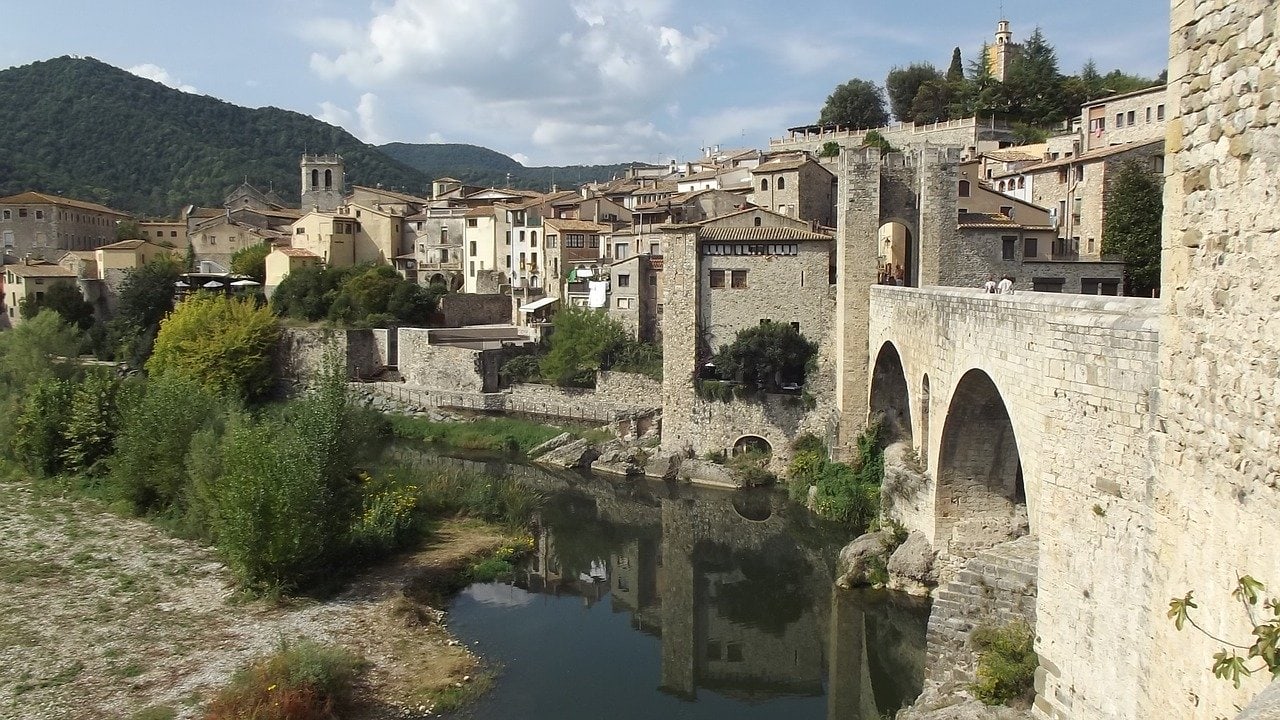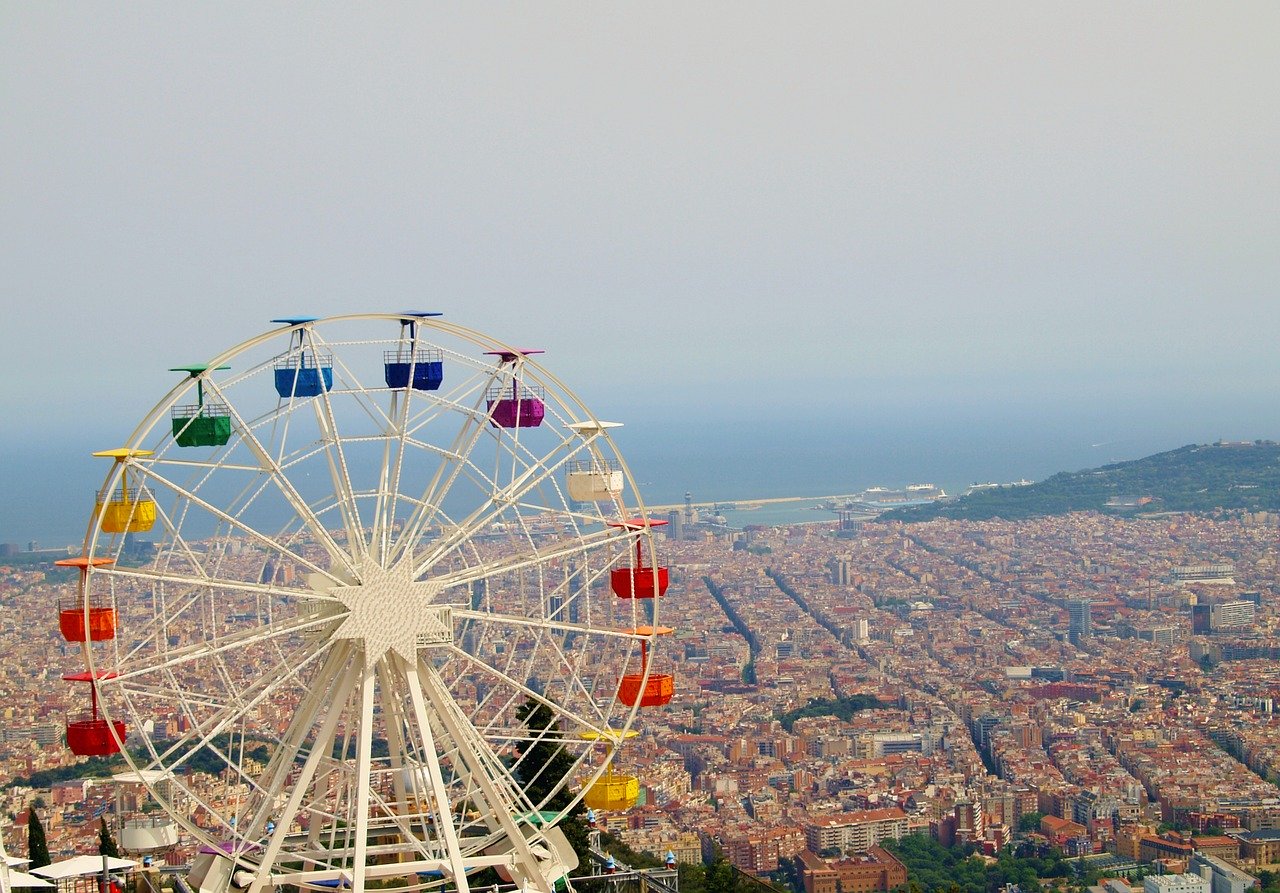 Why in 2020? Be the first to visit newly opened attractions in Barcelona and undiscovered gems elsewhere
We might be a bit biased here, but we think your travels in Catalonia should not be eclipsed by the capital's appeal. Start in Barcelona but end with the many fantastic experiences this Spanish province has to offer.
With the Mediterranean city as your gateway with connections to all major hubs, leave Sagrada Familia aside this time and visit newly opened or lesser-known attractions.
Recent additions to the city's architectural landscape such as Casa de les Punxes and Casa Vicens, two gems of Modernism by Gaudi and Puig i Cadafalch, or locally-frequented places such as Horta Labyrinth or Tibidabo, the second oldest theme park in Europe, will show you a side to Barcelona that you never knew existed.
Combine these with authentic foodie explorations by the hands of two avid Catalan food journalists from Aborigens and their irreverent take on culinary exploration. No tapas, Boqueria or paella here, but long evenings chatting at a local restaurants, breakfasts that need a fork, vermouth tours, farm visits to cheese and olive oil producers or truffle hunting across Catalonia.
And if premium experiences are what you are after, Barcelona's emblematic tourist attractions have VIP tours to otherwise closed-off sections, rooftops and artist studio areas. Have a glass of cava on the rooftop of Palau de la Musica or attend a concert at La Pedrera. Continue your VIP experience sailing a private yacht or flying on a helicopter over the city. Or combining both.
Elsewhere in Catalonia, wine tourism is still personal, especially at the smaller cellars. Catalonia also has Spain's most exclusive ski resort, Baqueira Beret and enchanting Medieval towns like Besalu and Castellfollit de la Roca, a village that defies gravity from the side of a steep cliff.
We like the view from above, be it from a hot air balloon over a narrow gorge or across the land of ancient volcanoes. Skydive over Empuriabrava or go paragliding. Catalans like to fly.
History buffs will get their senses tickled at UNESCO-listed Roman Tarraco or Empuries and nature fans will get their heart's filled with alpine hiking, cross-country cycling, a long coast dotted with the prettiest bays and the changing of the leaves.
When: Catalonia is an all-year-round destination. Avoid the summer crowds (and high prices) by visiting in the shoulder season of April to June and September to November or have it all to yourself during the mild winter months.
What: Start with Girona, Tarragona, Besalu, La Garrotxa, Castellfollit de la Roca, Figueres and the Penedes and Priorat regions. For real gastronomic exploration anywhere in Barcelona or Catalonia, contact Aborigens. In Barcelona, we wrote a list of unusual things to do.
Where: Rent a car and use our map to organize a route based on our map. Most of the sights are 2h drive from Barcelona and could be done as day trips but it's best to make a road trip of it. In Barcelona, you have a great choice of luxury hotels.
More information: Read our list of things to do in Barcelona, together with our 4 days in Barcelona and 1 day in Barcelona itineraries. The official website of the Catalan Tourism Board is here. If you visit in December, do not miss our article on Catalan Christmas traditions, the most unique in the world.
New York
Why in 2020? The most cosmopolitan city in the US saw a rebirth in 2019.
Called a "Monumental Year of Events" by the NYC & Company Senior VP of Communications, the city saw several ultra-luxury hotel openings, entire districts revitalized, the US's largest real estate development in history and an overall refreshing of the city and expansion of its cultural offer.
Even if you visited before, now that the dust has settled, you have countless new reasons to come back, on top of our all-time favorite fun things to do in New York City (<- warning this list includes lots of cool things you never knew you could do in NYC!).
New York, together with Miami, are our favorite cities in the US, although we love life in Napa Valley, but New York wins on the cultural and landmark front, now more than ever.
So what's new in New York City?
For starters, the western-facing Hudson Yards has changed the city's skyline, and its most famous structure, The Vessel, has already overtaken the city's Instagram feed. In the same area, The Shed will bring not only artists and art pieces but also funding to the art scene.
Hudson Yards will also have the 5th tallest viewing platform in the world called The Edge on the 100th-floor building. To understand it all, book a tour of the Hudson Yards and The High Line.
But even all-time favorite tourist attractions such as the Statue of Liberty will get a remake that keeps their importance. The Statue will benefit from a new museum on the same island where you can see the original flame.
Of course, the MOMA reopened to much acclaim with an increase in space designed by Jean Nouvel. Book skip the line tickets to make the most of this huge museum.
We love luxury hotels and New York now has several that are bucket-list-worthy and warrant a trip.
In 2019, The Edition opened its second New York branch in the spring overlooking Times Square. Millennial-focused Moxy left its mark with a historically-themed hotel where every floor represents a period in the city's history. Equinox, the US fitness brand, opened its first luxury hotel with a wellness focus.
In 2020 Six Senses will open its first city hotel (after testing the waters in Singapore at Duxton Hill) with a much-awaited new concept in the architectural masterpiece called The XI, two twisting towers between the Hudson River and The High Line designed by Danish architect Bjarke Ingels.
Aman will also arrive in New York City and bring with it not just hotel rooms but also residences to the Art Deco The Crown building.
The city's new borough of Staten Island will get a new outlet (the city's only) that will satisfy all your shopping needs.
Even JFK Airport saw two new terminals and a glammed-up version of the Eero Saarinen 1962 Flight Center opening as the TWA Hotel with its own bar inside an old plane. La Guardia has also been completely renovated.
When: New York is always a good idea but the shoulder months are our favorite. May, June, September and October are pleasant and enjoy mild weather with clear skies. Christmas sees the city all decked up and is a magical time too.
What: All the fun things to do in New York City, plus the typical tourist attractions if you've never visited before, and the new attractions: Hudson Yards and all that's around it, the MOMA and the many luxury hotels.
Where: All around the city but Manhattan sees most of the new attractions.
More information: NYC & Company website has some additional information.
Further reading: Make sure to read our interesting facts about the US, it's always a good idea to be prepared.
Rwanda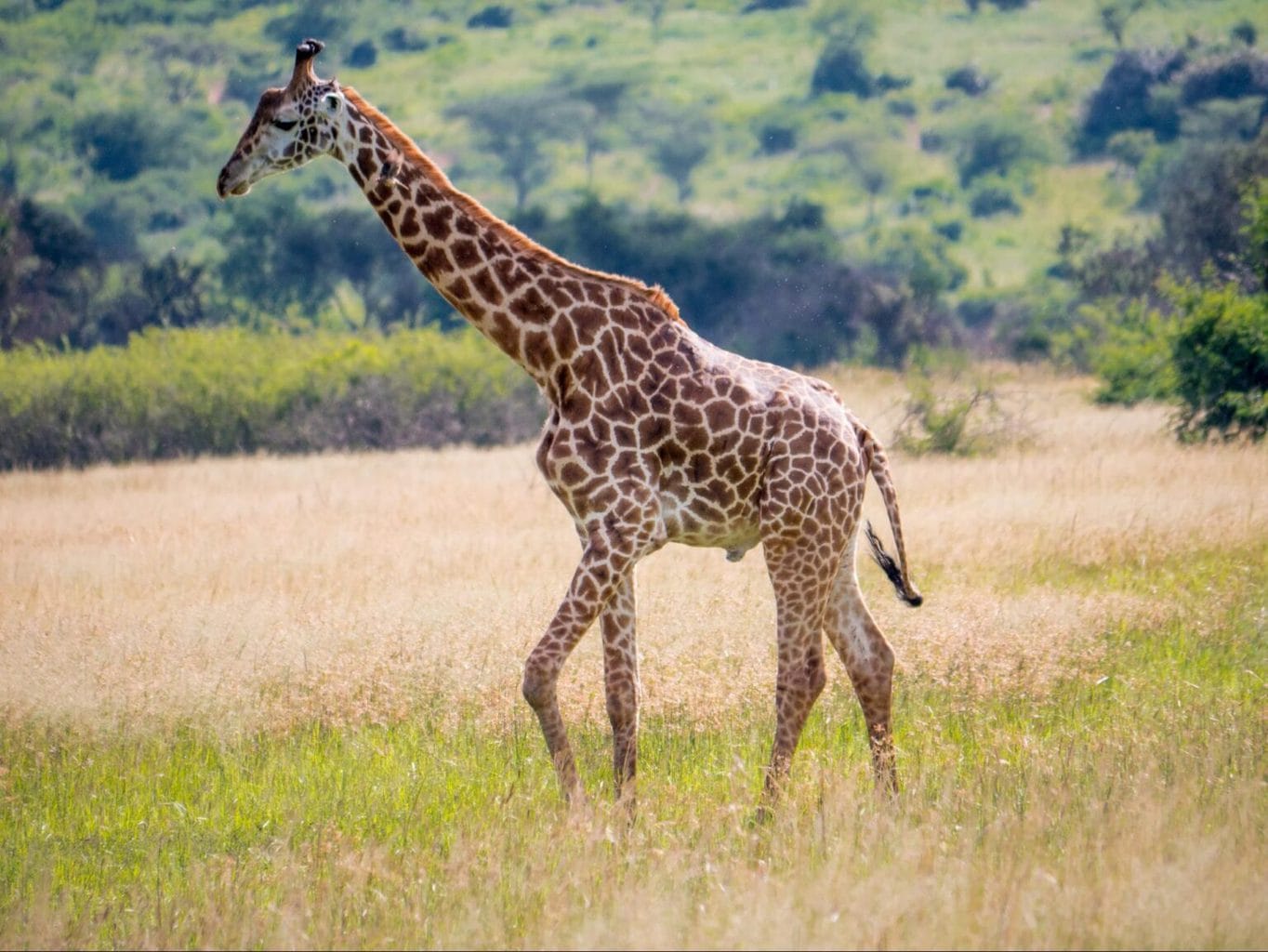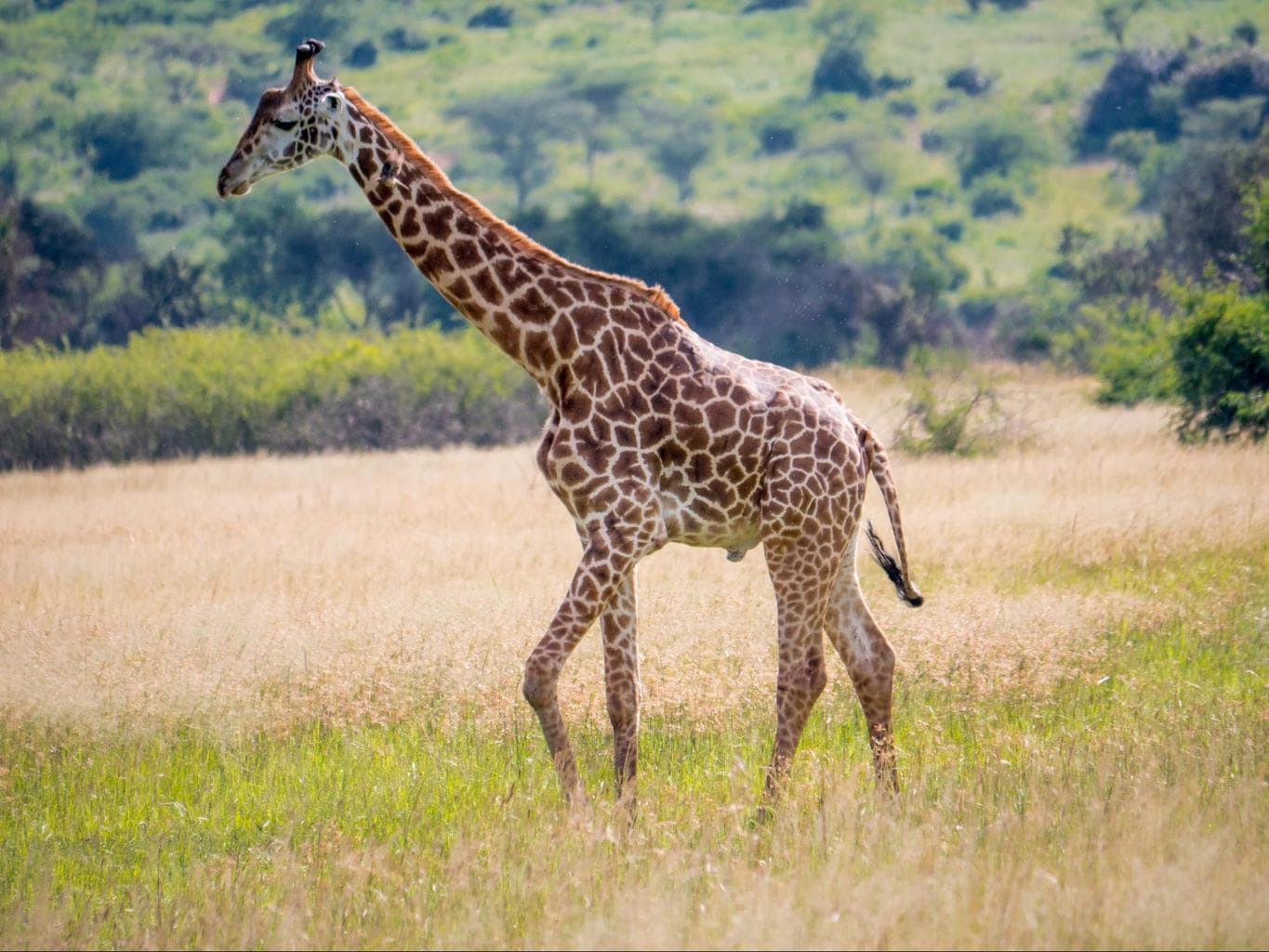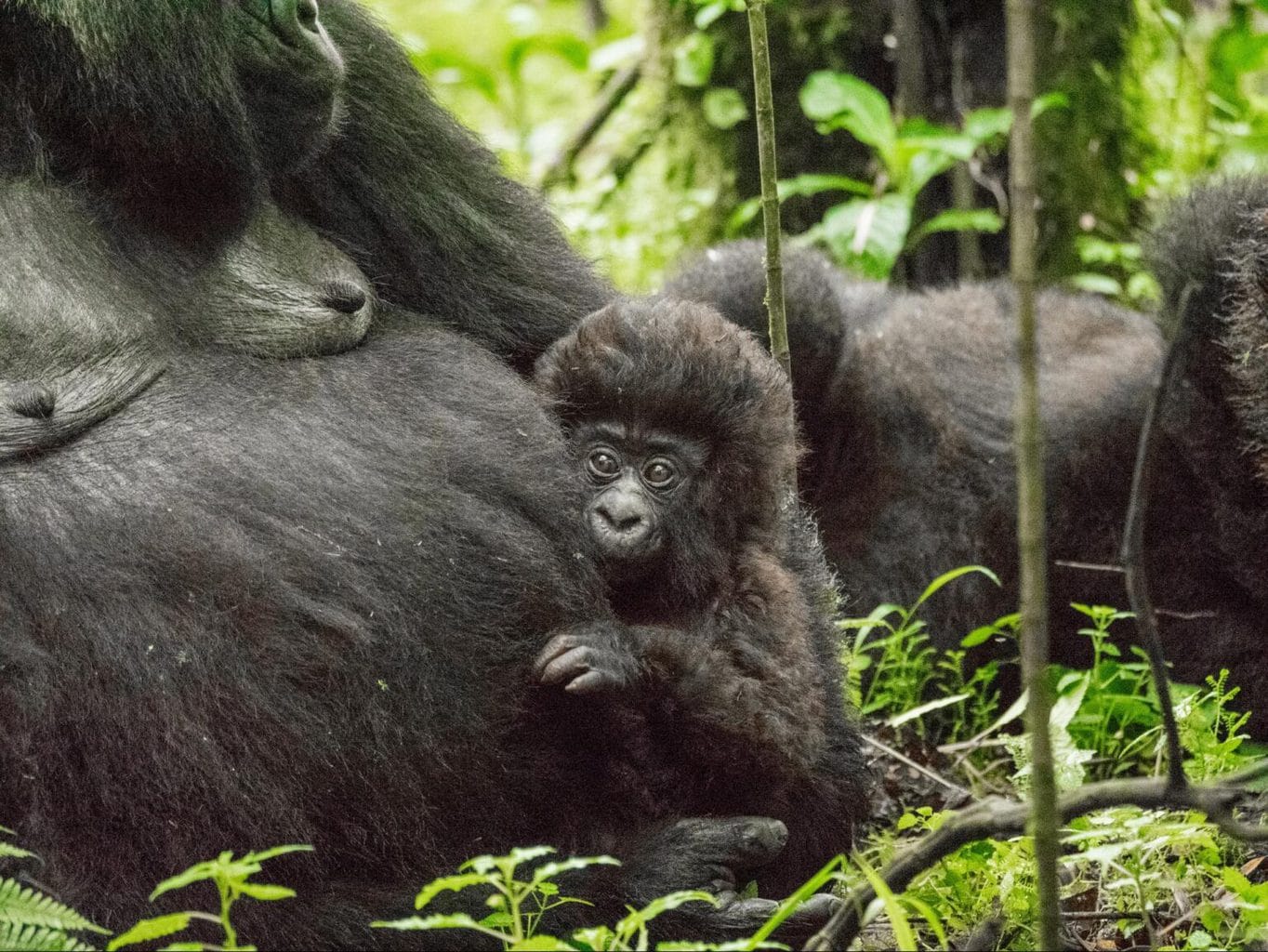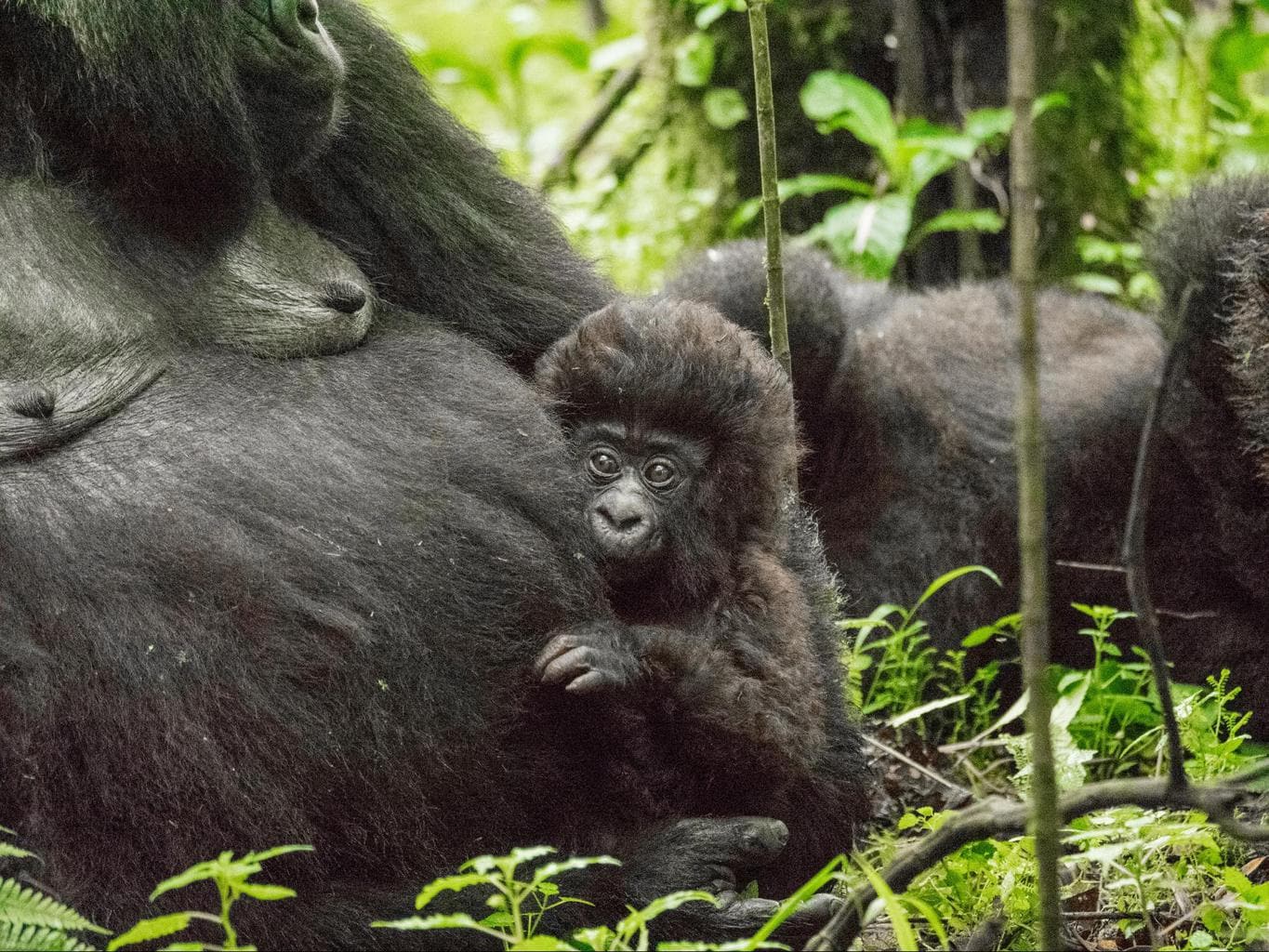 Why in 2020? 25 years after the Genocide, Rwanda is Africa's poster child for curated tourism that favors conservation and quality over quantity. This is the time to travel to Rwanda.
2019 marked the 25th anniversary of the Rwandan Genocide and the country could not have come out of it any stronger.
With a focus on premium tourism that favors quality over quantity and all the new luxury lodges fully operational, tourism in Rwanda is an example for the rest of the continent.
See the gorillas while staying at one of the three fabulous lodges: Wilderness Safaris Bisate Lodge hidden in the mountains in gorilla territory, One&Only Gorilla's Nest or Singita Kwitodan Lodge. Go in search of chimpanzees from the One&Only Nyungwe Forest, and see the Big Five by the hands of Wilderness Safaris Magashi.
Akagera National Park is seeing a new beginning after suffering from the impact of the genocide. Elephants, giraffes, lions and all sorts of smaller animals roam freely in the expanded park. A chimpanzee corridor is helping the species thrive.
Everything seems to be going in the right direction for this small country in East Africa.
When: The best time to visit Rwanda is from June to September when the country is driest. Rain is always a possibility so bring a raincoat.
What: Besides gorilla trekking, which is almost three times as expensive as in neighboring Uganda and the DRC, Rwanda has chimpanzees, the Big Five, Lake Kivu and rainforests.
Where: See the Big Five at Akagera National Park, Chimpanzees at Nyungwe Forest National Park and the gorillas at Volcanoes National Park. Don't miss a pit stop at the capital of Kigali, a must to understand the country's recent history at the Genocide Museum.
More information: Read all you need to know about gorilla trekking in Rwanda and compare it with gorilla trekking in Uganda and the DRC. Make sure to pack adequately for gorilla trekking, it's not trivial.
Further reading: Understand the country with this article packed with fun and interesting facts about Rwanda. Learn about gorillas here.
The Maldives
Why in 2020? With so many new luxury hotels opening up there is definitely one for you.
The Maldives seems to have reached a tipping point. No longer the exclusive destination for honeymooners or the wealthy, the country boasts several affordable options, local guesthouses and even an entire new island near Male for those who just want to get their toes wet in Maldivian waters without breaking the bank.
Despite the threats of Global Warming and Climate Change being more real than ever, the country does not cease to attract foreign investments.
Brands that previously had no presence in the famous atoll nation have opened outposts. The Intercontinental Group, Waldorf Astoria, St. Regis and Fairmont all boast shiny new resorts.
New brands such as Joali are making a splurge with the country's most expensive resort and all-time favorite brands such as Soneva opened the all water villa Soneva Jani while Gili Lankanfushi, chosen the best hotel in the Maldives several years running, has reopened after a complete renovation following a fire.
Not to mention once in a lifetime experiences such as dining or sleeping underwater, in a bubble on a desert island or on your own private island.
The Maldives is hotter than ever. Whether you have never been or you are returning, the Maldives is sure to deliver, no matter the kind of vacation you are looking for.
When: The Maldives is an island destination so sun, sea and sand are important elements. Visit during the dry months between November and April to make the most of it or in the rainy season to snatch some deals.
What: Sunbathing, surfing, swimming, diving, snorkeling, dolphin watching, swimming with whales, mantas or *just* tropical fish, resorts in the Maldives have reached new levels of luxury and exclusivity and are able to deliver unforgettable experiences.
Where: Each luxury resort in the Maldives is located on its own private island. Local guest houses often share islands. Some resorts can be reached by boat others by seaplane and some by domestic flight.
More information: Here is our selection of the best resorts in the Maldives to help you choose, the hardest part is picking just one.
Buenos Aires
Why in 2020? With the Peso's devaluation, Argentina as a whole has become a very affordable destination often overlooked.
South America's most thriving city, Buenos Aires, feels as if it were transplanted from Europe. It is a melting pot of indigenous cultures sprinkled with Spanish and Italian influence and it over-delivers on the cultural front, the foodie department and the friendliness index.
Buenos Aires is said to have more theatres than any other city bar New York, and also more museums. We would venture that locals eat more ice cream and pizza than anyone, but Italians and Americans might disagree. You can also combine all of the above on a night out as many of the oldest pizzerias are next to the theatres and there are bookstores that open till midnight.
In the last two years, the affordability of the currency as a result of devaluation has made it extra appealing to international visitors. Sit down for a massive lunch and spend less than $10, even luxury hotels such (Alvear or Faena), of which the city has a few, are a bargain.
For many, it is the food that takes them to Argentina. The best of La Pampa and the country's cattle coupled with Italy's gelato and pizza, Spain's love for food and a fantastic wine region make this one of the best destinations to sit at a table.
For others, the city is a magnet for art, with Faena's Hotel+Universe revitalization project breathing life to Puerto Madero, the city's harbor district, by adding contemporary art, dining and outdoor activities to transform the area like it transformed Miami's Mid-Beach.
When: Buenos Aires is in the southern hemisphere, so it is best visited from December to May when the city even boasts of public (artificial) beaches.
What: Come to eat, to explore museums, to learn to tango, to watch football or simply to take a break, Buenos Aires is our all-time favorite South American city.
Where: This is a spread-out city so make the most of your time by being clever with your itinerary planning, or stay longer like we did and switch hotels so you can "live" in different neighborhoods.
More information: Read our list of things to do in Buenos Aires for the complete inspiration.
India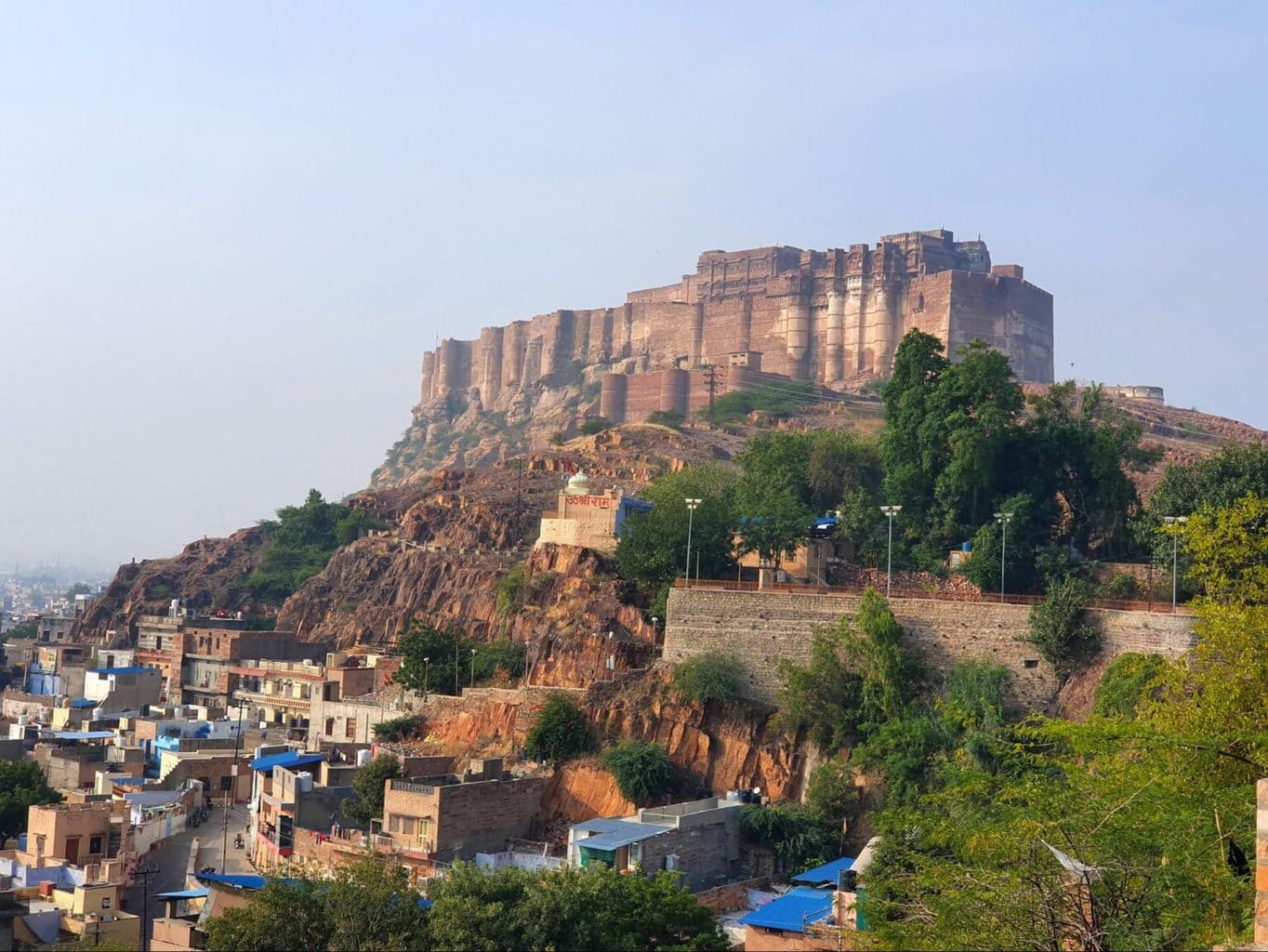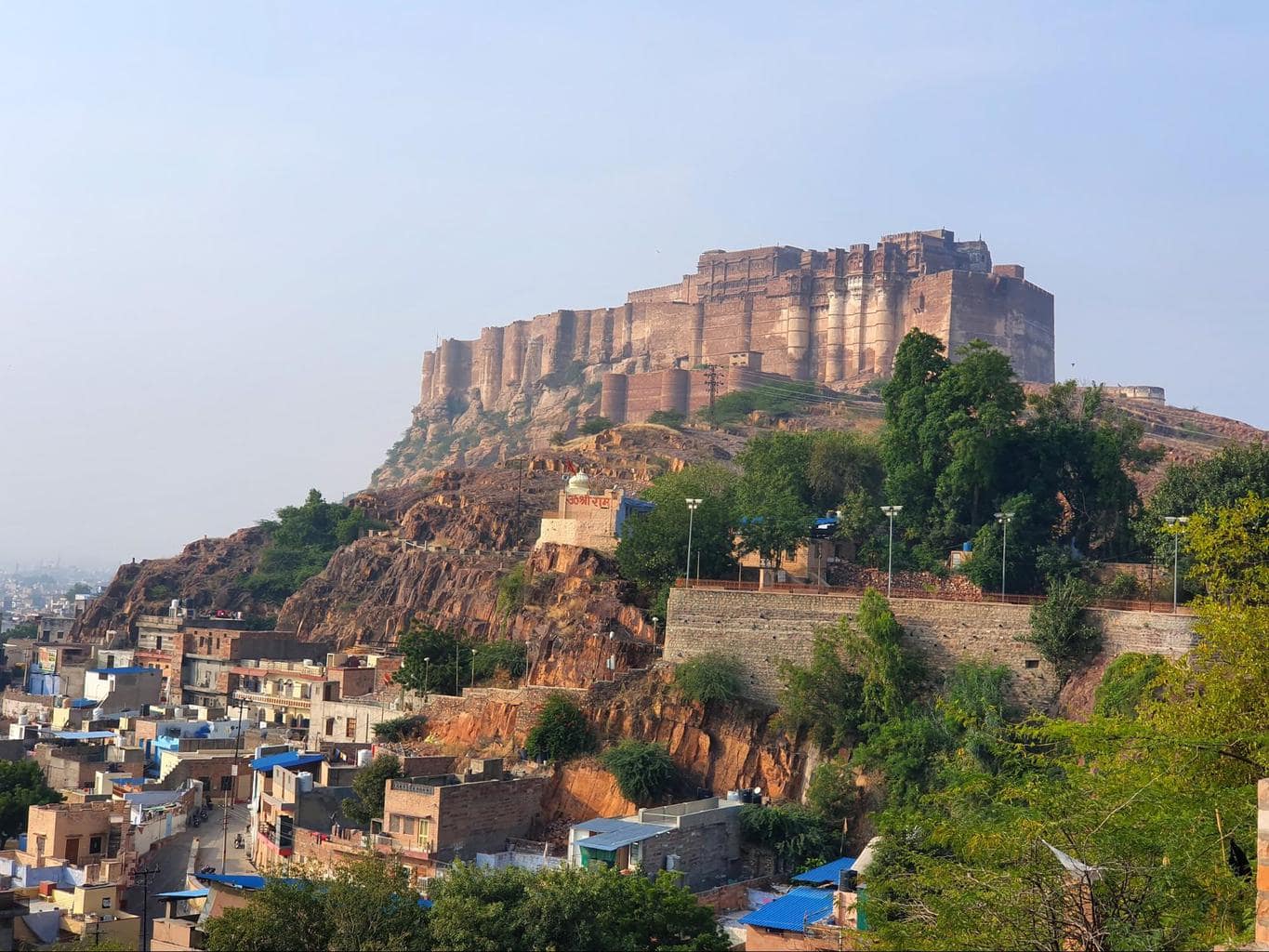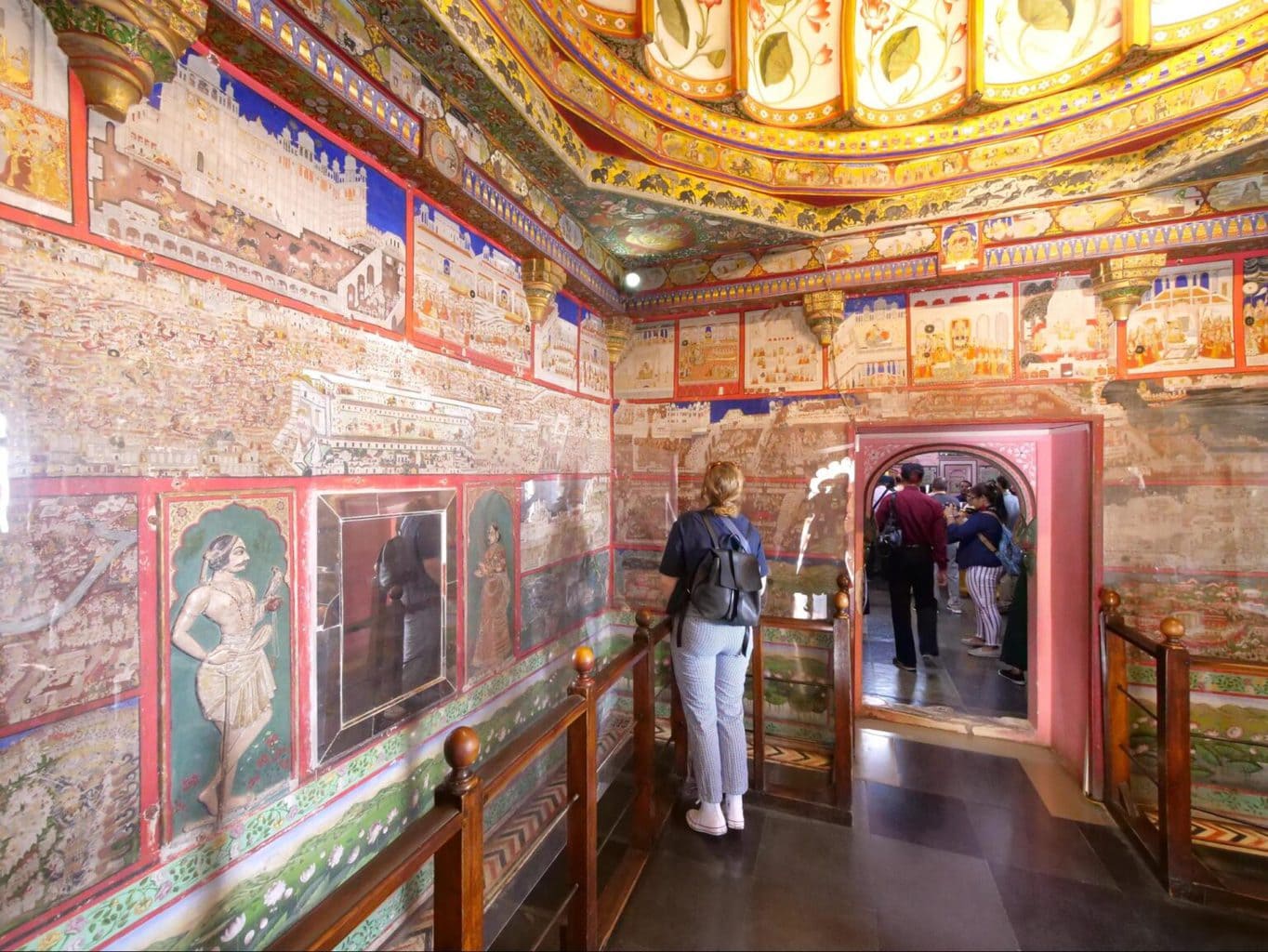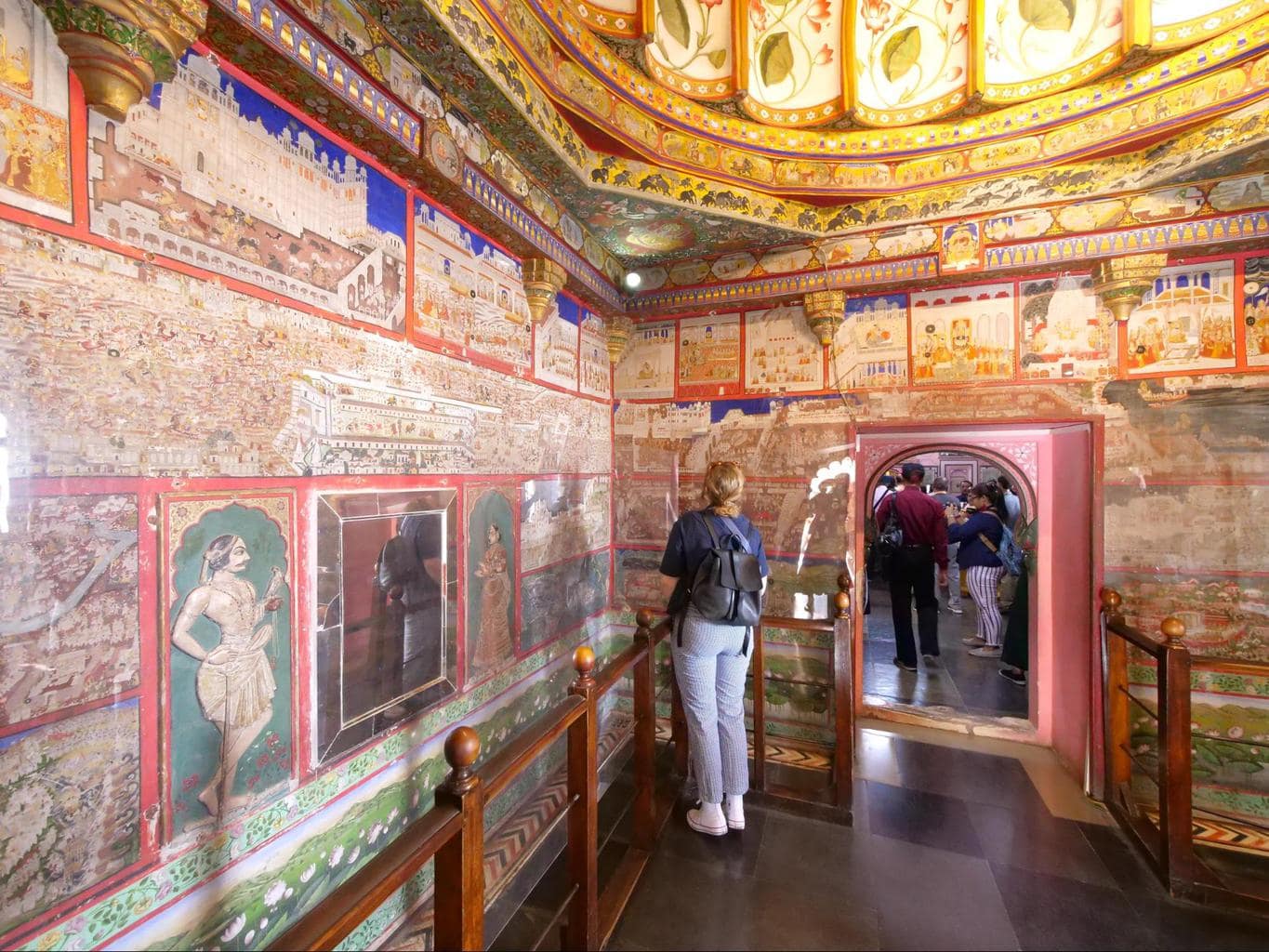 Mehrangarh Fort & Udaipur's City Palace interiors
Why in 2020? Relaxation of the visa requirements, now available for multiple-entry visas valid for 12 months and obtained online makes it an easier-than-ever destination.
India is a country we love and find a good occasion to explore anytime but with a relaxation of the visa requirements, it is as high as ever on our list. 2020 has some additional reasons to visit.
Firstly there is the Kochi Muziris Biennale an international exhibition of contemporary art held in Kochi, Kerala. This Portuguese, Dutch and British enclave on the western coast of India displays almost all of India's colonial influences at once and in 2020 will again host the Biennale.
Rajasthan continues to top our list, especially for first-time visitors to India. It is safe and filled with bucket-list destinations. In 2019, Jaipur's walled city was added to the UNESCO World Heritage list in 2019 (joining its fort and Jantar Mantar).
Several other destinations in the area were already UNESCO sites, among which Jodhpur's Mehrangarh Fort, Jaisalmer Fort, Kumbhalgarh Fort and Chittorgarh Forts. But Udaipur is the Rajasthani city that steals our hearts with its floating marble palaces and lakes.
If India means palaces, forts and fairytales to you, then Rajasthan is the answer.
For those who have been several times before, why not discover lesser-traveled parts of the country onboard a luxury train?
The Golden Chariot will take you around Karnataka, or to Chennai and Pondicherry, India's only French colony. And The Deccan Odyssey will show you parts of India you never knew existed like the salt flats of Kutch, or the wine region near Nashik.
When: Visiting at the right time is essential in India. You need to consider temperatures, Monsoon rains and pollution. The best time to visit Rajasthan is January and February. Shoulder months of November to March are also acceptable, but the earlier in the period the worse the pollution in Jaipur and Jodhpur and the later in the period the hotter it will be. These are also the best months to explore the rest of the country.
What: India can give you pretty much any kind of travel experience you are looking for. Avoid the main cities and head to Rajasthan for royal forts and palaces, to Chennai and the east for Bengali heritage mixed with colonial and Mughal influences or for an unusual mix of French flair. Immerse yourself into Buddhist Tibetan culture in the far north and into the principles of Ayurveda in the backwaters of Kerala. Every visit to India is a chance to see a different side to the country.
Where: Rajasthan is the province located south-west of Delhi. Chennai and Pondicherry are in the east and Karnataka in the southeast.
More information: Rajasthan is all indulging in luxury hotels and we have you covered in Jaipur, Jodhpur and Udaipur. We have embedded other articles in the text above and you can find all our content on India here.
Further reading: The best way to immerse yourself in the culture is through the many movies that have been filmed in India.
El Salvador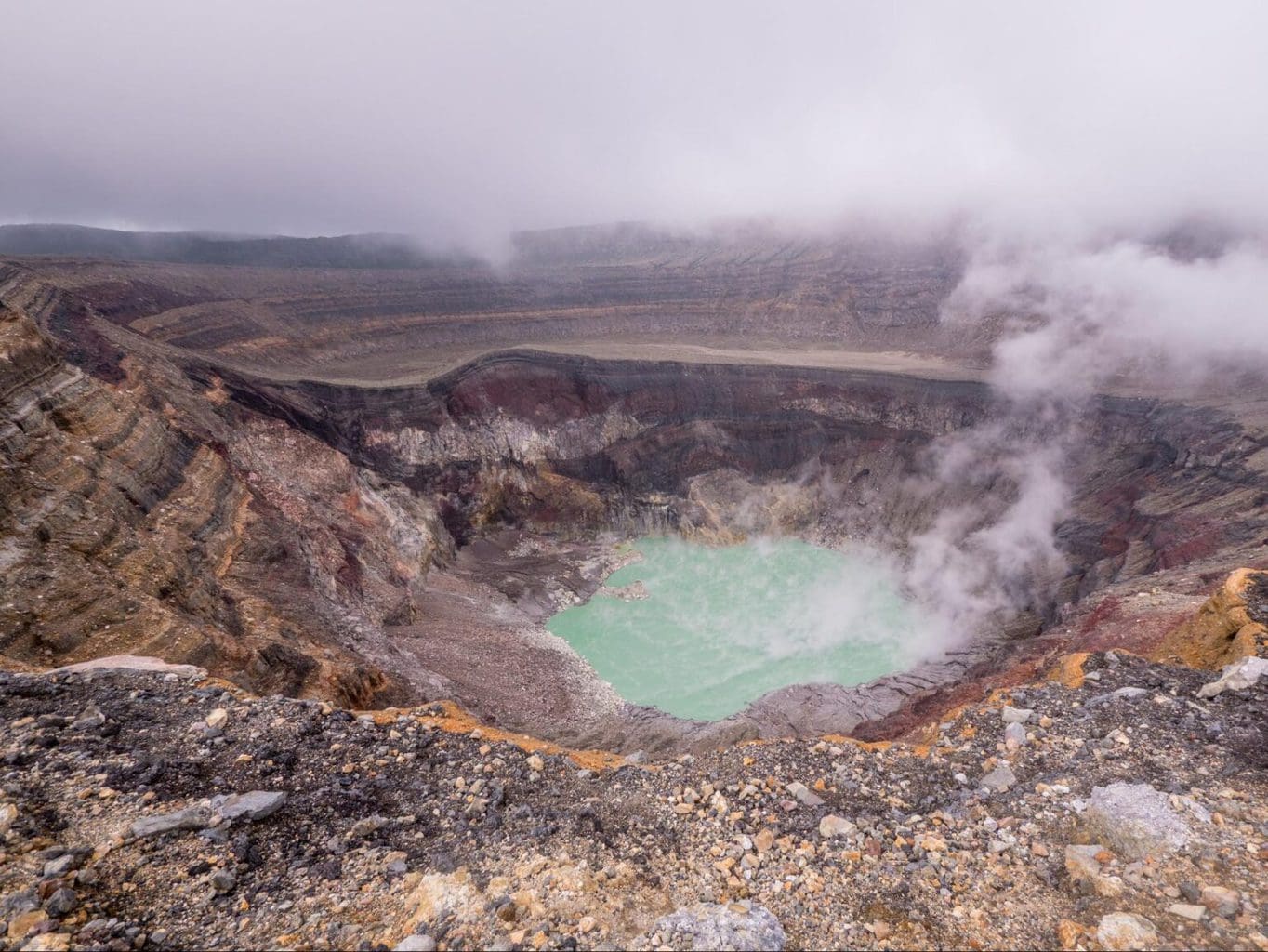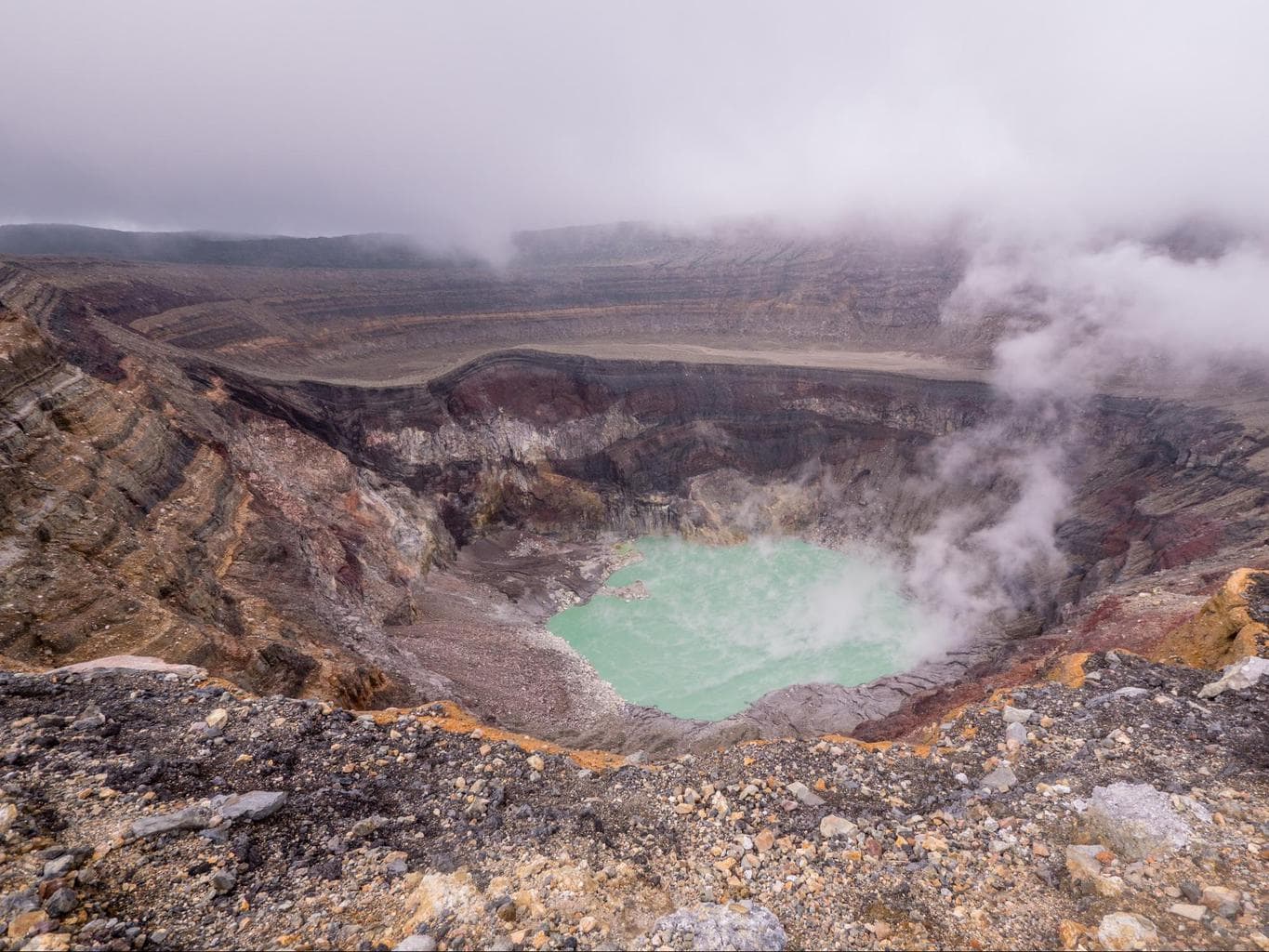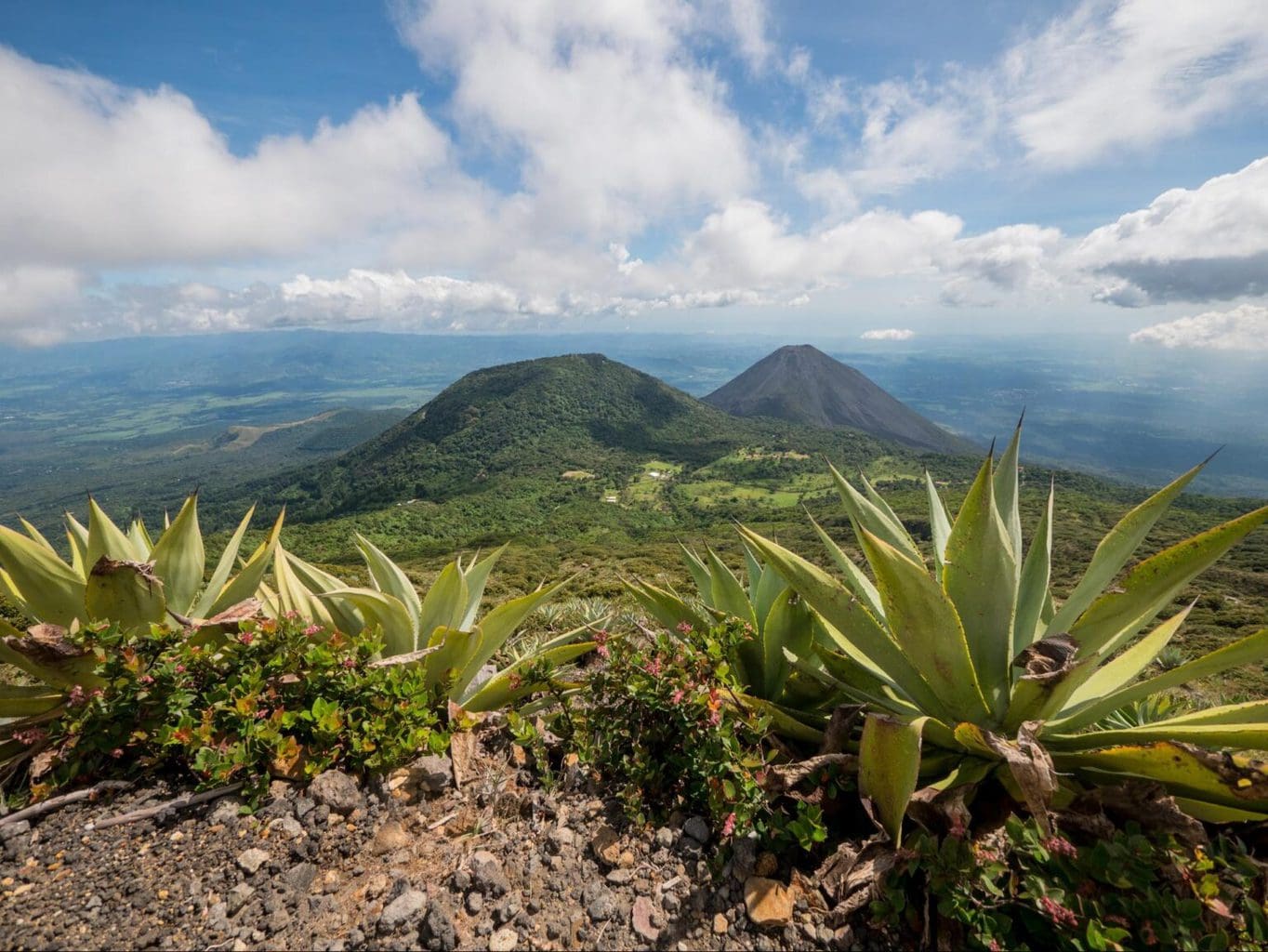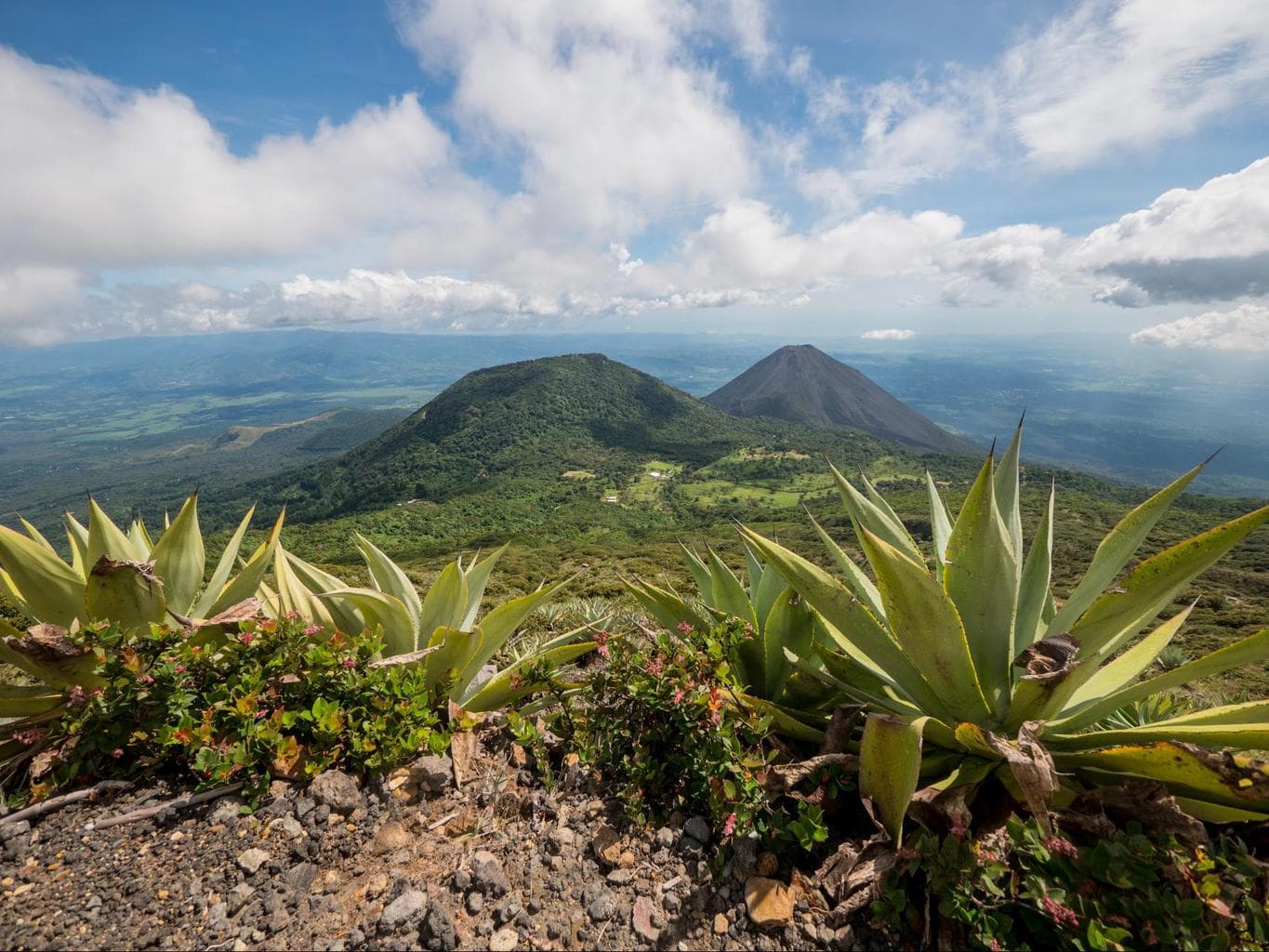 Santa Ana Volcano & The landscapes of El Salvador
Why in 2020? After years of very high crime, El Salvador has finally seen murder rates coming down and its safety levels improved. Even the US Government has downgraded its warning against travel to the country.
El Salvador is one of the least visited countries in the Americas and many of the visitors are in fact day-trippers making the most of the country's hub position. But those who spend a few days get rewarded with one of the gems of Central America.
Historically topping the list of the world's most dangerous places, El Salvador's safety has improved in recent years and the US has downgraded its danger status. Now is as good as ever to go see for yourself.
The country is particularly interesting for those who like to surf, with consistent waves enjoyed with minimal competition and affordable infrastructure. History lovers rush to the country's Mayan ruins which are referred to as the Pompei of the Americas.
Coffee plantation, active volcanoes, hiking, lakes and heritage routes complete the picture. For such a small country, there are a lot of things to do in El Salvador. See it as the younger brother of Guatemala, yet to welcome tourists en mass.
Don't forget to try all the pupusas you can manage. This Salvadoran food, rarely found outside the country, is everything that's great about it.
When: It is best to visit El Salvador during the dry months from November to April.
What: Take day trips to the many sites including La Ruta de las Flores, coffee plantations, Santa Ana Volcano, Coatepeque Lake, UNESCO-listed Mayan site Joya de Ceren, La Libertad and the capital. If you have longer, venture further away.
Where: Base yourself in Suchitoto, a colonial town 1,5h from San Salvador that makes for a safe base.
More information: Start by reading our list of things to do in El Salvador packed with tips to organize a trip. Here is a list of the best hotels and resorts in El Salvador.
Montenegro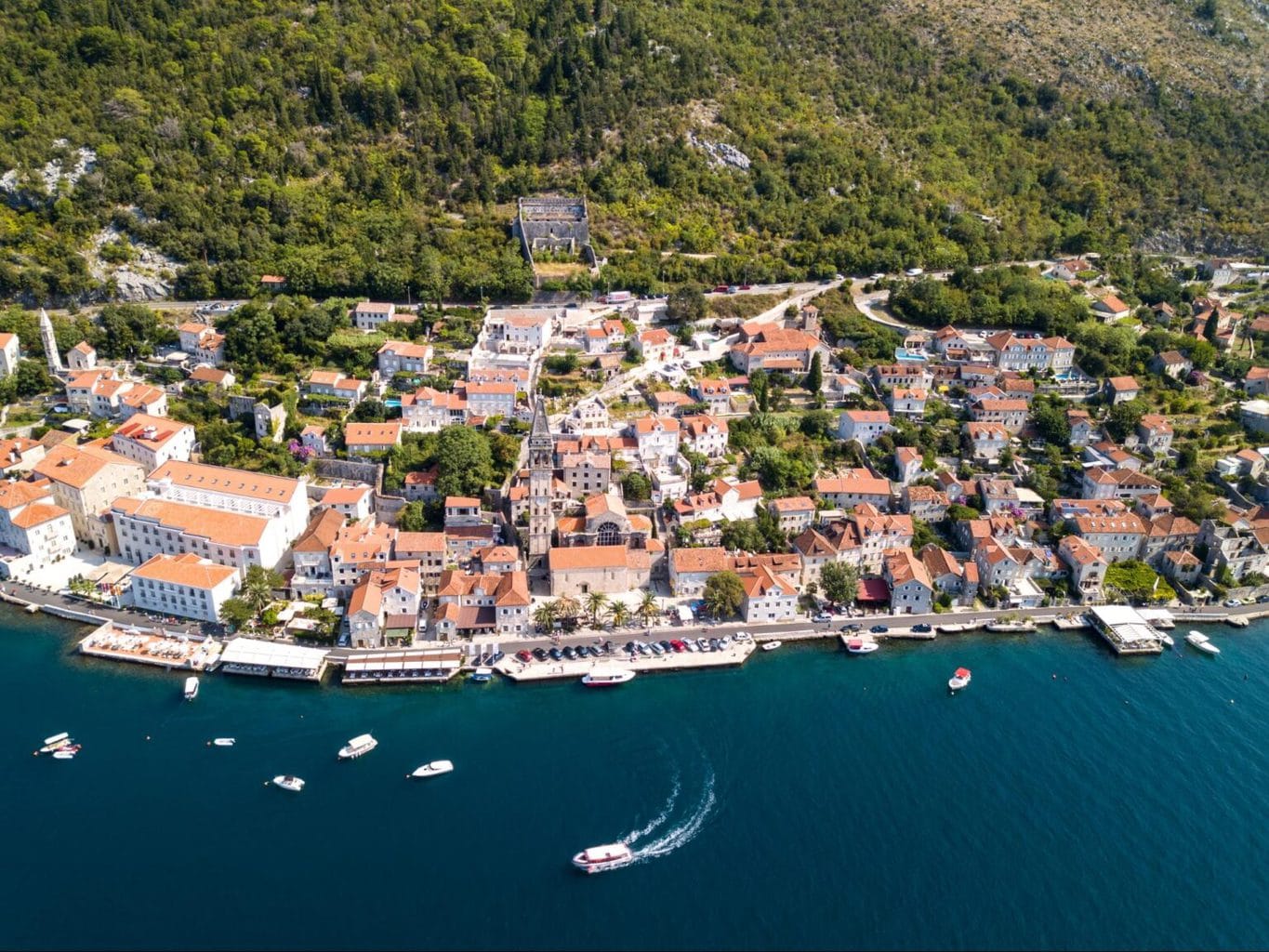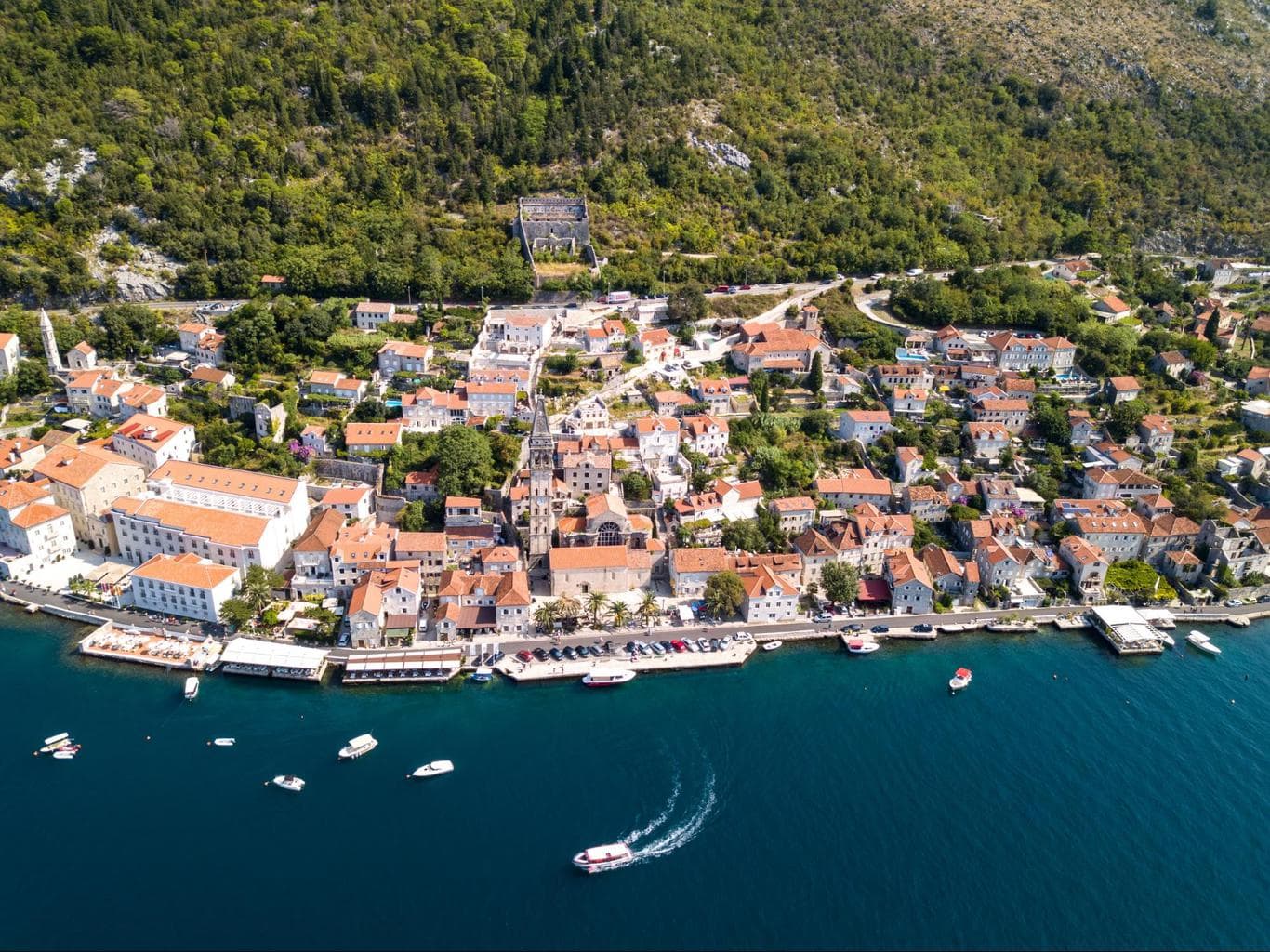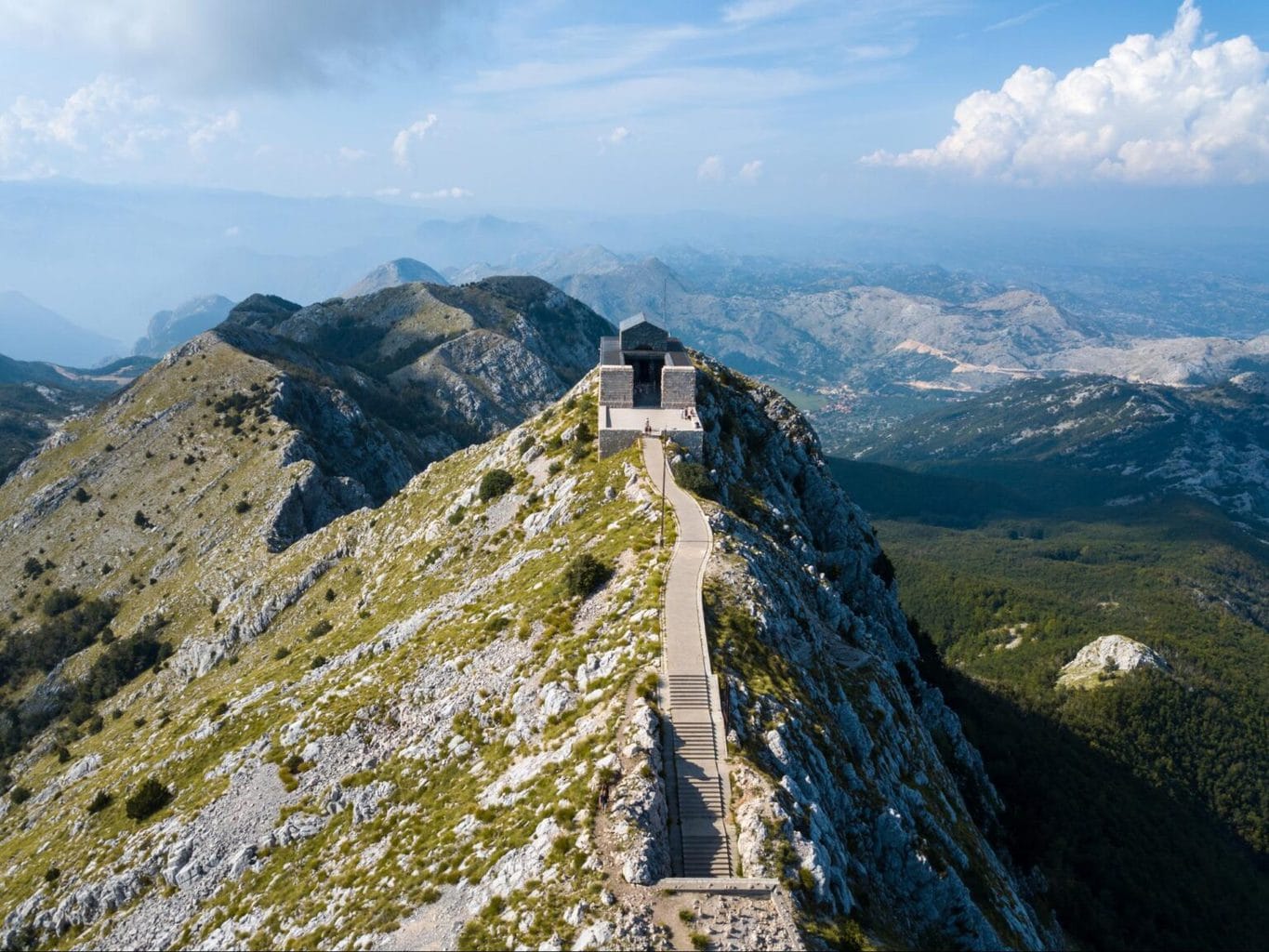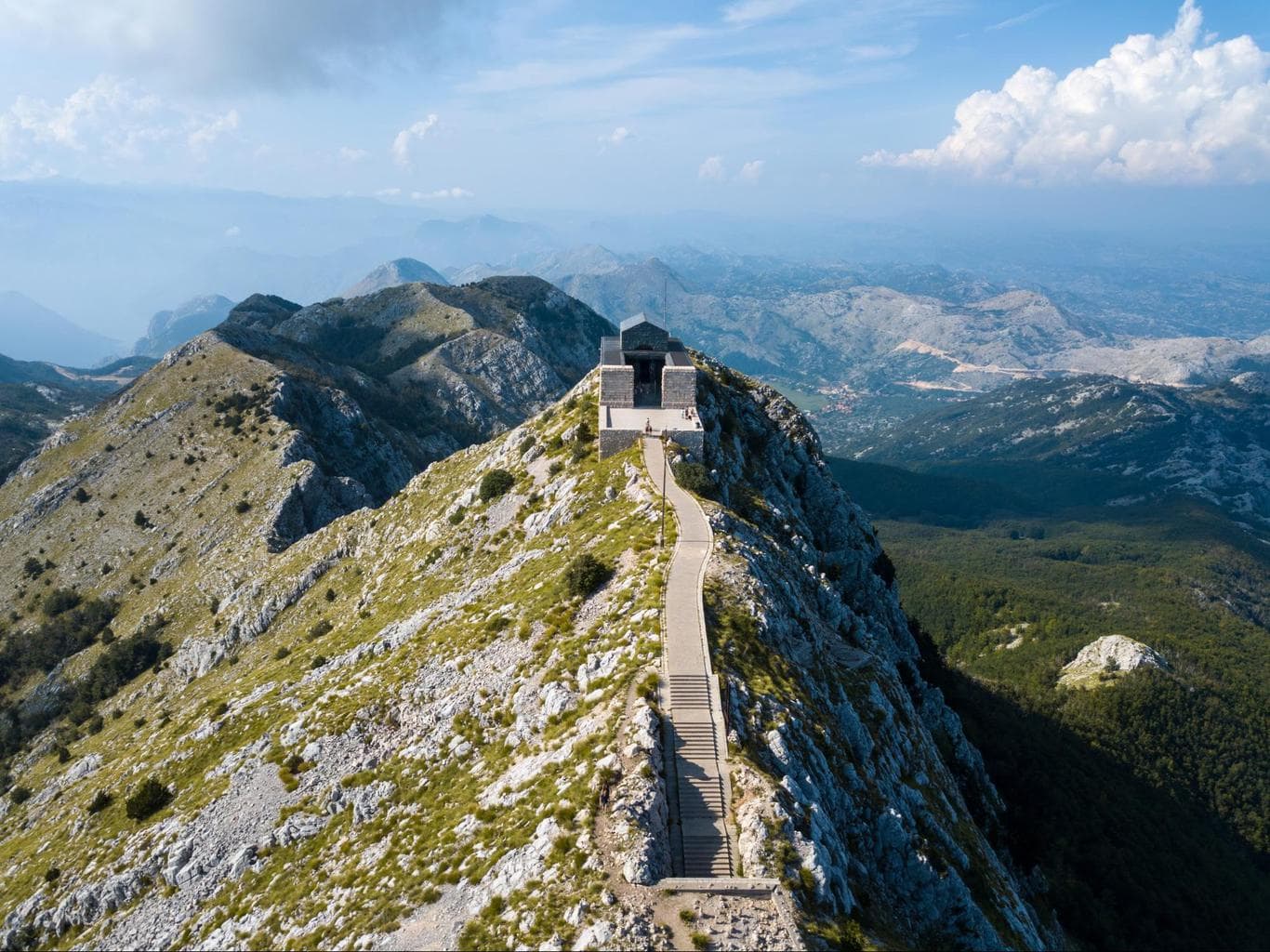 Perast in Montenegro & Njego Mausoleum
Why in 2020? As nearby Croatia becomes more crowded, Montenegro remains a more peaceful alternative with a similar offering and many newly opened luxury hotels.
One of Europe's newest countries receives less attention than neighboring Croatia. It helps that it did not appear in an epic series like Game of Thrones and that its waters are not the destination of youngsters looking to party at sea.
But this may not last long, which is why we think you should go now. Several new luxury hotel openings joined iconic Aman Sveti Stefan, two marinas and several real estate developments tell us that the country is ripe for a tourism boom and will not go unnoticed for much longer.
While this anonymity lasts, Montenegro makes for a great sea-facing destination on the Adriatic Coast with plenty of beaches minus the crowds (although Kotor is suffering from cruise tourism).
Fresh food with a clear distinction between light, coastal, fish-based dishes and hearty meals in the mountains, lots of natural parks for those who want to get back in nature and a heritage trail that goes back to the Hellenic period are some of the things the country has to offer.
When: It is best to visit Montenegro in June or at the end of August and beginning of September. After or before that, businesses in several of the destinations that depend on tourism may close down. In the peak summer months, Budva and Kotor can be quite crowded.
What: Rent a car and go on a road trip, this is the best (and probably only) way to explore the country.
Where: Follow the coastal road and make stops at Herceg Novi, the Roman villa of Risan, Perast, Kotor (where you could spend the night to see it without the cruise crowds), Porto Novo and Porto Montenegro, Rose, Mausoleum of Petar II Petrovic-Njegos, Cetinje, Budva, Bar, Ulcinj among others. Use our article of the best things to see in Montenegro and save our map here.
More information: Read all about Montenegro's food to get a sense of what to expect.
Sicily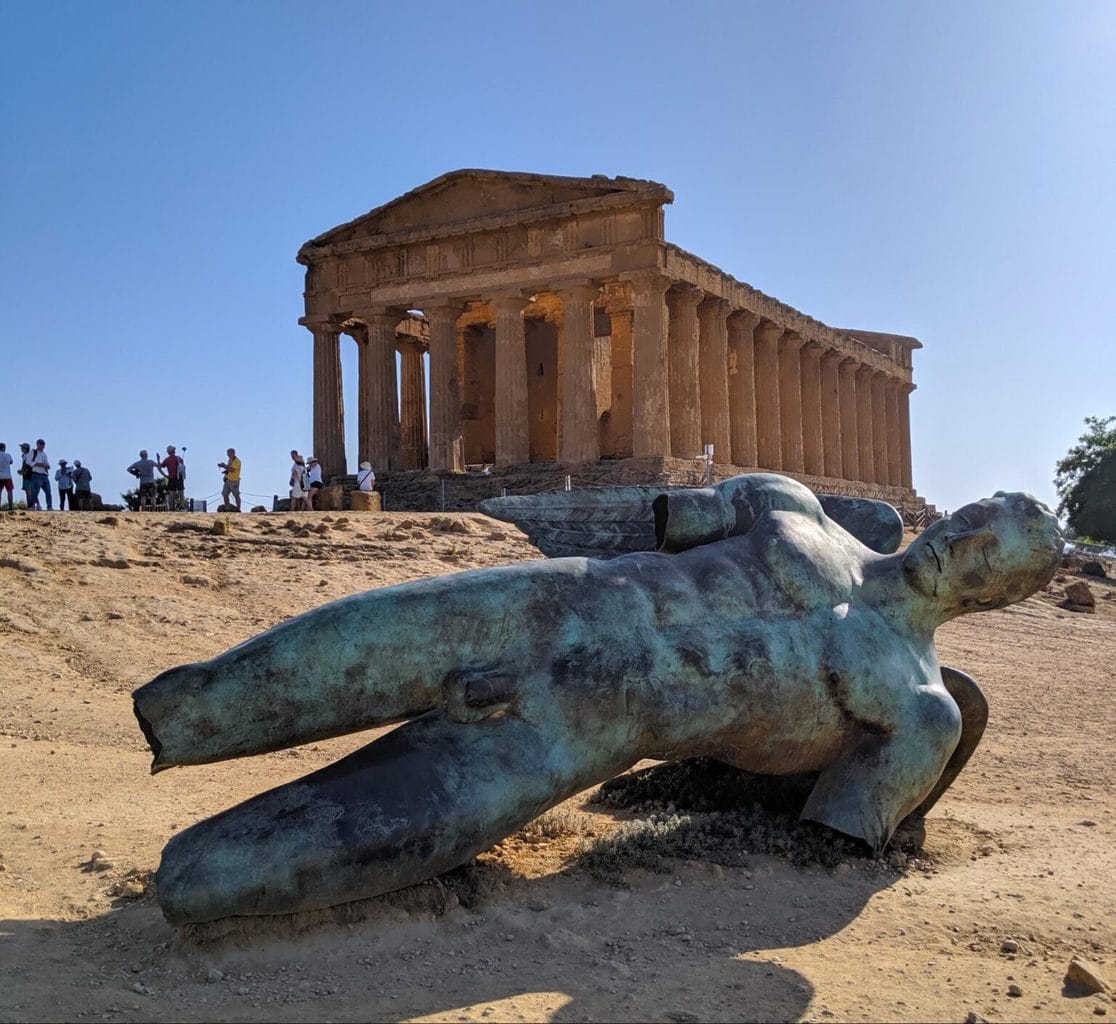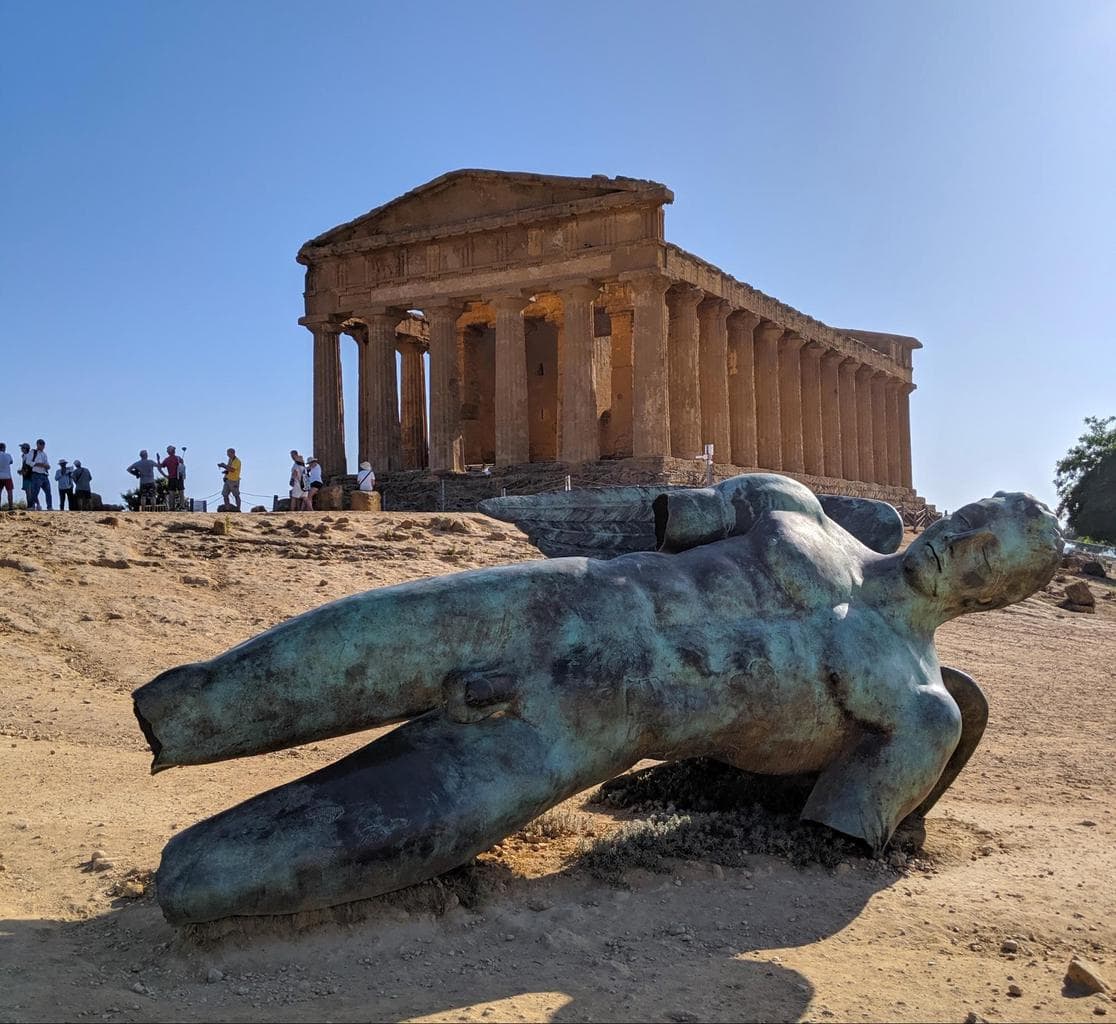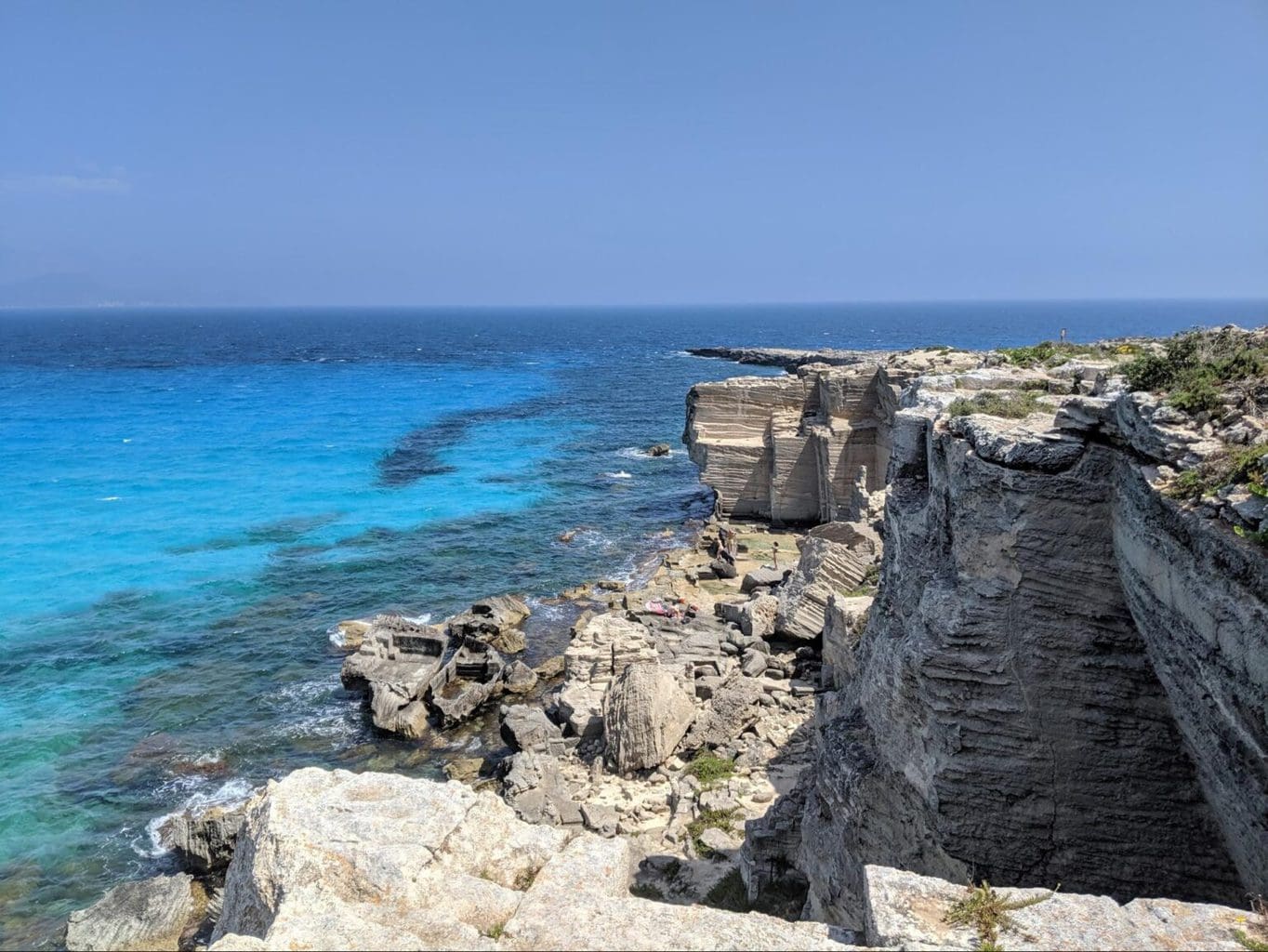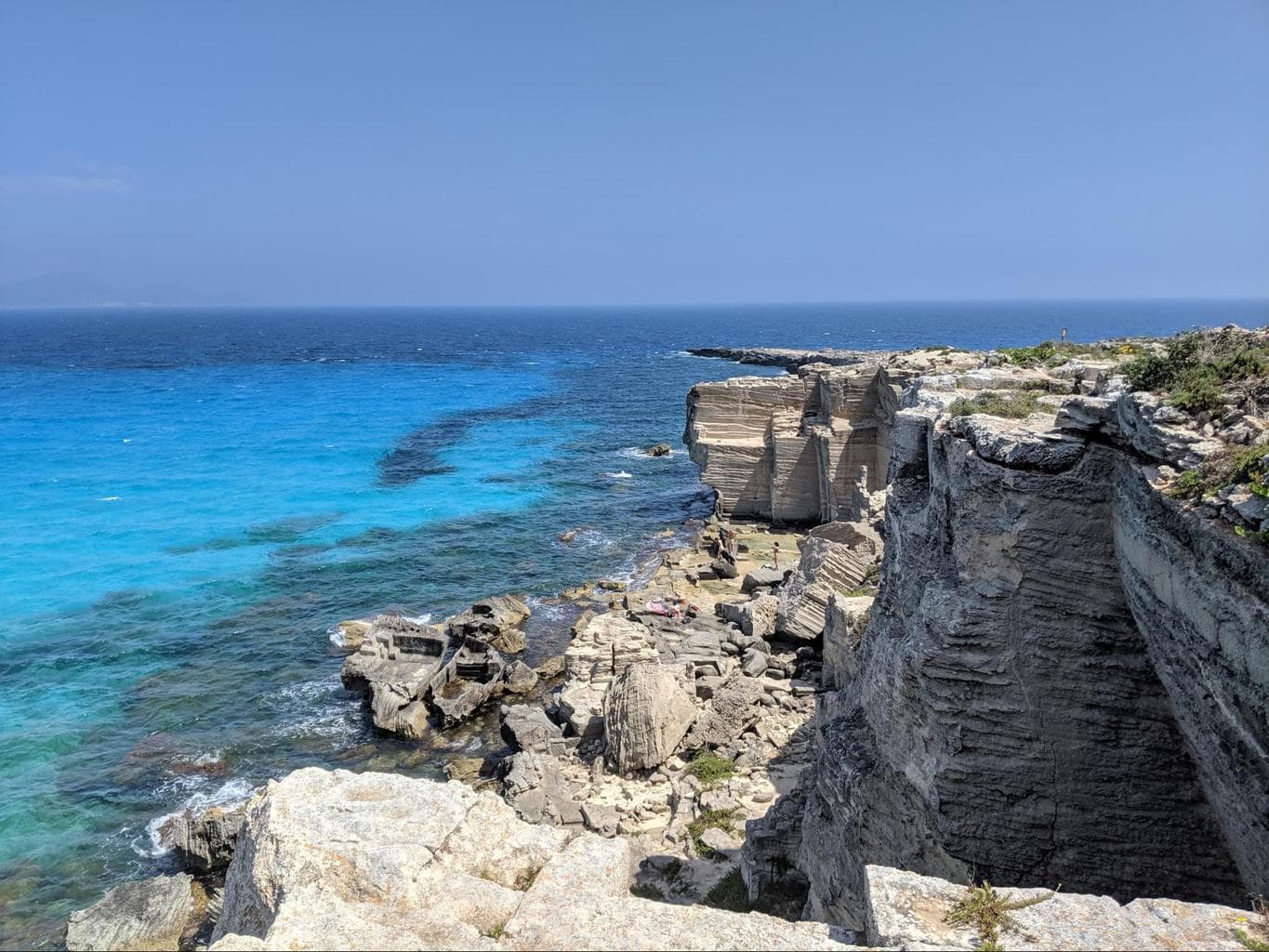 Valley of Temples & Beaches on Favignana Island
Why in 2020? Slowly but surely, Sicily seems to be gaining popularity. Visit before, not only Palermo and Taormina become crowded, but the rest of the island too.
Sicily is one of the most famous islands in the Mediterranean. They say any publicity is good, and Sicily's recognition is certainly in part thanks to La Mafia and movies like The Godfather but also because of its cache with the jetsetters who fill the terrace bar at Belmond Grand Timeo on a warm summer's evening.
With international connections to major cities in Europe and the Middle East and a culinary scene to die for, this sun-drenched island should be on your 2020 plans. You can visit Sicily on a short weekend getaway, basing yourself in either Catania or Palermo to explore the opposite corners of the island. To truly experience Sicilian life, one must not be rushed.
Take at least a week-long holiday, rent a car and set out to explore parts that receive fewer tourists, as well as the more popular destinations.
Indulge in amazing food and volcanic wines, Sicily is known for many famous dishes but also for its melting pot of influences from the Middle East and Africa. Go up Mt. Etna, one of Europe's most active volcanoes, on a funicular and 4×4 combo (you can even climb to the top if you are brave enough) and see lava up close.
Culture lovers will rejoice at the island's rich past that dates back to the 6th century BC and has sites as well-preserved as the mosaics at Villa Roman del Casale or the magnificent Valley of Temples. Even Taomina's Greek Theatre and Syracuse Neopolis are a gem despite not having survived time as well.
If you are looking for the sea, head to Favignana Island. Located on the southwestern part of Sicily, this is a part of Italy that is yet to be discovered and which you will share with locals. Rustic and authentic, you can explore it on an electric bike.
When: Sicily is best visited outside the months of July and August when the narrow streets of Palermo and Taormina become impassable from the cruise ships and prices skyrocket. The weather in June and September is perfect. Winter time might be a temptation but you will find a lot of areas far less atmospheric, and famous granita less inviting.
What: Take a 10-day road trip and visit the main sites plus some off the beaten path destination. We got you covered in our list of places to visit in Sicily below.
Where: You should make sure to stop at Taormina, Mount Etna, Savoca, Syracuse and Ortygia, Valley of Temples, Scala dei Turchi and Palermo.
More information: Our complete list of things to do in Sicily is your only go-to guide and has everything you need to plan your trip, plus the most extensive coverage on the island.