I have been discovering the world for the last 12 years and I am on the road a minimum 150 nights of the year so it is only logical that I have perfected the art of traveling. With so many options out there, it is easy to get lost checking out hundreds of sites. Let me share the best with you. Why? Because some things are better when shared.
These are my secrets, the best travel tools and the only travel resources that you'll need to plan your next trip. From booking sites to travel photography tools and all your travel essentials, I've got you covered. Because who wants to go on a holiday only to realise that they've forgotten some of the most important things?
Disclaimer: This page contains affiliate links at no extra cost to you. This helps me keep the site running smoothly and fabulously. Thanks for reading!
1. Travel booking
1.1 Flights
1.1.1 Skyscanner
I spend a lot of time on Skyscanner, in fact, I visit the app multiple times a day. I scroll through ideas, hit the "Everywhere" destination to get inspiration for my next trip or to just daydream. The best part of Skyscanner is the ability to book complex multi-destination trips involving more than one airline on desktop. Sadly, the app does not have that functionality yet.
1.1.2 Google Flights
Google Flights is one of the best flight search tools. It is so complete that it even tells you punctuality of the airlines and whether they have charging points, the power of Google in your hands! The best part? It is super fast in retrieving results so no more waiting when you are trying to find the cheapest way to get from A to B and have to keep waiting for the loading bar to check new dates/combinations/airlines/times. Unfortunately Google Flights is available on desktop only.
1.1.3 Which Budget
Have a strict budget you have to keep to while travelling? Which Budget allows for a quick overview of the cheapest flights from a destination, regardless of dates. This is more for those who have an open schedule and are okay to travel whatever and whenever. Handy isn't it?
1.1.4 Flystein
Flystein is a service that helps you find the cheapest route with really difficult flight combinations. You create a trip request on their website and then they will get in touch with you to help you out. Their staff sprinkles some magic on your travel details, airline miles and other points you have, and finds a way to get you there for a lower price. There is a fee if they can beat your price but you still save some money.
1.2 Accommodation
1.2.1 Agoda
This is the most reliable, largest and easiest booking app in Asia. Agoda boasts the largest inventory in the region. As they are based in Bangkok, pretty much any hotel you are looking for will be available on their site. Their reviews are also more reliable than TripAdvisor and they tend to have the lowest prices.
1.2.2 Hotels Combined
Sydney-based Hotels Combined is an up and coming metasearch engine for hotels. They aggregates the results of search engines like Agoda to provide you all the alternatives. What does this mean for you? Well, it is a great alternative to make sure you don't miss out on any price from all websites for any hotel. I always check them out too.
1.2.3 Hotels.com
This is my favorite app to book. Simple reason. They offer you 10% back in the form of money you can use to book hotels. For every 10 nights you book with Hotels.com you get the average value of these 10 nights back to use in future bookings. This is the most generous and amazing loyalty program. The downside? Hotels.com does not alway have the cheapest prices or the largest inventory but use HotelsCombined and then book with them if they have the cheapest price.
1.2.4 Airbnb
And if you'd rather not stay in a hotel, check out a more personalised experience with Airbnb. In fact, I have my apartment in Spain on Airbnb and have written extensively about tips for hosting on Airbnb. If you are looking to make some money from renting out your flat or room, sign up here. Book your next stay with us and you will get S$50 for your first booking.
If you're still stumped for flights and hotels, you can also try Kayak, Momondo, Whichbudget, Hotels.com, Booking.com or Homeaway.
1.2.5 Nustay
You can read my review of Nustay here. Nustay is a members-only booking site that uses Big Data to match guests with hotels. The bigger the match, the bigger the discount the guest gets. I have worked on a brand campaign with Nustay and found great discounts on a number of occasions so definitively wroth checking it out as you book your next hotel.
1.2.6 Tablet, Mr & Mrs Smith and TheList101
If you prefer extravagant travel or are planning a special weekend away to pamper yourself or your loved one, these three sites are for you. Tablet offers insight into extraordinary and luxury hotels around the world. There is a Tablet community also, where members can leave reviews of hotels they have stayed at. They also help you find the best possible prices. I love this because they have vetoed the properties so they don't just list them all. If it's there, I know it is already of a high caliber.
Mr & Mrs Smith similarly offer services to find the world's best boutique and luxury hotels and villas. Perfect for honeymooners as they provide additional complimentary services on arrival at your hotel and they have a best price guarantee. So if you find your stay cheaper somewhere else, they'll match the price and give you a £50 voucher. I like them because of their filtering so you know their hotels are fabulous. And because they list smaller boutique places, they tend to be my go-to source of inspiration when visiting a destination.
1.2.7 Loveholidays
I like looking at sites that provide ideas, especially as I have been to lots of places already and sometimes I need new ideas. Loveholidays is one of them. It offers a bespoke way of searching for your next holiday by what matters to you the most such as budget, board basis, star rating and even temperature. Nobody wants to go to a place at the wrong season and I sure decide my trips very much based on the weather.
1.3 Transportation
1.3.1 Rome2Rio
Wondering how to get from point A to B? If you haven't heard yet, Rome2Rio is the place to go. They specialise in providing the best transportation alternatives between two points, including trains and buses, so you can compare if a train ride is cheaper than a flight, which may usually be the case in Europe.
1.3.2 GoEuro
Omio (GoEuro) tells you if a bus, train or flight would be easier, cheaper, or quicker. This means that it saves a lot of time in the planning stages of your journey. Dave Brett from Travel Dave gave it a go told me that, "GoEuro clearly points out loads of alternatives until you can find a match that suits your travel needs. The one big positive to GoEuro is they do most of the leg work and I wasn't able to find this type of price on any other travel search site. You can choose a wide range of preferences to tailor a good deal to suit your own personal needs".
1.3.3 The Man in Seat Sixty-One
If you're a train lover, then this is the only site you will need for rail travel. It is incredibly detailed, comprehensive and exhaustive for train travel anywhere, it really is an incredible source of information for your rail journeys. The Man in Seat Sixty-One is indeed a person who created and maintains this website out of his own experience and the level of detail in his reviews and the tips he provides are simply mind-boggling.
1.3.4 Octopus Transfers
If you are visiting the Balkans, a good place to find your transfers is Octopus transfers, which can organise private transfers and day excursions in Croatia and other countries in the region.
1.3.5 Airport transfers
Lots of companies have been set up to organise welcome and transfer services across the world. For example, you can organise your Cancun airport transportation or use Uber to save on the hassle of having to negotiate after a long flight or have to withdraw cash at the airport.
1.4 Planning
By far the smartest way to fly, Seat Guru provides seating plans for most airlines and planes. They also rate itineraries with a feature called G-Factor and call on their community of frequent flyers for the truth on seat width, pitch, and comfort. Don't book any seats on your next fight until you check Seat Guru. If you're sitting on a "green seat", you know it's going to be a great flight!
Getting a good sense over of a country or city you've never visited can be difficult. It usually involves a search and opening a million tabs, while copy and pasting information on another document. Well, Wikitravel is super useful for getting a good overview. It's the usual Wikipedia goodness, but directed at information for travellers. They split up their content into sections including Understand, Get in, Get around, See, Do, Buy, Eat, and Sleep – how useful and convenient is that?
The online guides are free and provide a high level introduction to a specific sight. I particularly love and use the Lonely Planet online portal because of its "Best time to visit" section which is useful to avoid monsoons and trigger happy, noisy tourists. It is also a great place to see an overview of the top spots in a destination and some of the best places to eat. Obviously, you can also buy their complete guides
1.4.4 Inspirock
Inspirock is great for itinerary planning, as they create an itinerary for you with everything, including restaurants and sights you want to visit.
If you like numbers and are a bit of a nerd who enjoys knowing how big, densely populated or young a country is, who better to get intel from than the US Central Intelligence Agency. The CIA World Factbook, gives so many great facts about a country that you will feel like you are reading Trivia. Plus it is updated frequently with any latest information available
A guide to the good life with planning tips, guides, reviews and ratings of everything from restaurants to hotels to itineraries. Gayot has professionally written reviews, as well as local and visitor reviews. So you get a great mix of authentic content.
You want to travel to a place where they "are not going to make a fuss if you share the same bed with your partner", says Stefan from the Nomadic Boys. If you want to arrive at your destination and know that no judgements will be made, then Purple Roofs and IGLTA will help you with your travel planning.
Purple Roofs is a great place to find small, "family owned" and gay friendly accommodations. What's nice about Purple Roofs is that they mainly cater for "small mom and mom or pop and pop" businesses. They list hundreds of gay owned and friendly travel agents and tour operators from around the world. You can even join their mailing list to find inspiration in LGBT friendly travel.
IGLTA lets you plan your LGBT-friendly trip by destination, type, or provider type. They also include LGBT-friendly events, tours and specials. MisterB&B is a great LGBT-friendly alternative to Airbnb. Lastminute.com and Expedia also have LGBT friendly pages.
I find it so boring going to a new destination and ending up at a bland food chain. I much prefer to explore the local cuisine and hangouts that are unique to a specific place. This is where Spotted by Locals comes in. It's a great app because it handpicks locals to write about their best places to eat. So you can experience culinary delights in the city you're visiting like a true local.
This one is for those who say no to meat. If you are a vegan or vegetarian, HappyCow helps you search for vegan and vegetarian cuisine around the world. So if you're in a place that dominantly serves meat in their dishes, HappyCow will help you find your greens.
Sometimes you want to have a special night out while you're on the road. And nothing says class and extravagance like Michelin starred restaurants that are "worth a special trip". That's why I always follow the Michelin Guide when I want to treat myself to a sensational meal (and experience).
1.5.4 Review apps
Yelp is one of the original reviews and recommendation apps. It mainly caters to the US market, but people are using it around the world. Not only can you view restaurants, but also shops, nightlife, entertainment, services and more.
Foursquare is another app that is similar to Yelp, but has the handy "check in" feature, that allows users to share their locations via social media. Users can also leave ratings and reviews for restaurants and so much more. It has also evolved to include restaurant menus, reviews, promoted specials and deals. You can see if one of your friends check in here too.
Zagat was actually one of the first companies to collect restaurant ratings and is now one of the top restaurant review sites. Acquired by Google in 2011, Zagat is now tightly integrated into its search engine. Note that this app is only for the US, Canada and London.
Zomato is yet another app that aggregates reviews from food critics, bloggers and diners. The best part of Zomato is that is covers many more countries than its competitors. So if you are in Cape Town or Auckland, Zomato is what you will need. They also have specials, and suggest newly opened and trending restaurants.
Want to find out where top chefs like Thomas Keller, David Chang and Daniel Boulud eat? Chefs Feed is where they share their reviews and vent their frustrations on Yelpers! The app is packed with amazing foodie information. Unfortunately it is only for restaurants in the US, Canada and London.
Want to make a reservation at your favourite restaurant, or one that you've just stumbled upon on the internet? OpenTable takes the frustration of trying to get hold of stubborn eateries that never bother to pick up the phone, or are just too busy to reply to emails. Best part of this awesome site is that you can make a booking for a restaurant you are visiting in another country in your own mother tongue. Going to Tokyo and don't speak Japanese? Make a reservation in English through OpenTable. Believe me, booking a restaurant in Tokyo is not as obvious as it may sound!
2. While on the trip
This is such a nifty little app. Google Trips will compile all your bookings for a specific trip into the app without any effort or interaction on your side. Forget about having to forward your bookings to another app and going through the hassle of making sure the inputs are properly added, Google Trips will pick it all up from your Gmail and add hotel and flight bookings together with additional info that it compiles from Google's bottomless source of knowledge.
For a flight booking you will see the departure terminal or gate, any delays and all the flight details including seat numbers and booking confirmations. For hotel bookings it will add a small map, place address and phone numbers handily in case you need to tell the driver or call the hotel. In both cases there is a link to the email with the booking so you don't have to scroll through hundreds of emails. You can then download a quick guide for the destination with top spots, indoor and outdoor activities and places to eat and drink with all the review info from Google. This is the one stop place for your trips once the planning stage is complete and you are about to start.
2.2 Books and reading from Amazon
When you're on the road or spending time relaxing on vacation, bringing a book along is always a good idea. There's something therapeutic about flipping through pages as the waves lap up on the ocean or the fire crackles in the cabin.
If you don't want to waste valuable luggage space on a book, the ever present reader is a compact way to carry hundreds of books in your pocket. The Kindle is great for bright light and it fits tons and tons of books. It's light and the battery lasts a really long time. I love the Kindle, from the Paperwhite
to the Normal Kindle, or the unofficial king of the e-readers, the Kindle Oasis
, which is actually thinner on one side, so it's easier to hold onto with one hand, while you take the subway for example. There's also an amazing display with 300 pixels-per-inch and a brilliant backlight.
3.1 Travel blogs!
To find new ideas for your next trip with unbiased personal experiences and insights, travel blogs are your best bet. Here's a few I love and trust:
Nomadic Boys – your go-to blog for gay travel around the world; BBC travel – for interesting reads on unique locations all over the globe; Adventure in You – for adventure travel; Love and Road – for the digital nomads.
3.2 Instagram hashtags
Visit the best photo sharing site and type in a hashtag like #TravelStoke from Matador Network, #Natgeo, or #wonderful_places. If you aren't looking for general destinations but rather have your heart set on a country or place, use the the direct hashtag. This is a great place to start to narrow down a specific itinerary. Of course, the hashtags you can use are only limited to your imagination, so we won't go about mentioning them here.
3.3 Travel Clubs
Luxury travel for everyone is no longer just a tagline. Thanks to a variety of flash sale travel clubs you can today have access to truly luxury hotels at heavily discounted prices. There is no trick. Hotels want to maximize occupancy and reach new markets so, occasionally, they will agree to offer a limited amount of rooms at a hefty discount to lucky guests who sometimes may have to be flexible with dates. Here are some we use: The Luxe Nomad (and their magazine WanderLuxe), Jetsetter, Splendia, Secret escapes, and Voyage Prive.
3.4 Flipboard
I can spend hours and hours flipping through Flipboard Travel Magazines. You can find out anything on Flipboard, just visit their site, choose a category and start flipping! Start out with our very own magazine filled with inspiration. It is also a great site to read on while on holidays if you prefer to read magazines over books.
3.5 Websites of Tourism Boards
Tourism websites put a lot of time and effort into their marketing. And this effort shouldn't go to waste! Their websites are often a fantastic place to start when you know nothing about a country you're visiting. I love Australia.com, Tourism Western Australia or Catalunya. These are particularly useful for destinations with lots of visitors.
3.6 Pinterest
Much like Flipboard, Pinterest is filled with ideas for those bitten by the wanderlust bug. Create your very own board and then start Pinning articles, images and ideas to your inspiration boards. Not sure where to begin? Just do a quick Google search with your topic of interest or check out my account.
3.7 YouTube, Instagram, 500px and more
Taking pictures is the one things we all do when we go on a journey. Whether it's with a vintage Kodak, a top of the line DSLR or even just your phone, taking images is how we immortalise our journey (and show off where we've been).
Youtube and Instagram are great places to find inspiration and also to know the best times to visit a place and how it looks at sunrise or sunset. Check out photographic community based 500px for awe inspiring photos of often overlooked destinations. I love 500px but often get lost in the photos and spend hours wandering online.
Other great photography sites include flickr, 1x and photoshelter. And when you're done why not enter your photos on one of the many contests on photocrowd.
3.8 The experts on the roads less traveled
Are you the type who wants to go underground and visit the least visited places? Check out the sites that talk about the parts, even of well traveled places, that are still under the radar.
Find the quirky, the dark, the infamous, the dangerous and the unusual at Atlas Obscura; See a place through the eyes of a photographer with Nisa's letstravelsomewhere, a site which aims to inspire through fascinating stories explained via stunning photography.
Roads and Kingdoms is an independent journal of food, politics, travel and culture that is partially owned by Anthony Bourdain and which shares high quality content at the cross-roads between travel and journalism. A fantastic source of new ideas for the adventurous in you who is not interested in going places for which there is readily available information. That is me.
4. Travel Admin and logistics
4.1 Insurance
Accidents happen. It's a fact of life. And when you're on the road, hopping from one country to the next, you'll need to cover yourself in case of an emergency. I luckily have very comprehensive insurance from my employer and know that this is something you should NEVER travel without.
4.1.1 World Nomads
One of the best company's providing travel insurance services to travelers is World Nomads. They're recommended by Lonely Planet, really quick and affordable, and can be tailored to the specific days that you're traveling. It's as simple as entering the country you're from, the country (or countries) you're visiting and selecting if it's for an individual, couple or family.
You'll then get to choose between the Standard and Explorer options, depending on the activities you'll be doing, from cycle touring to shark cage diving. It covers around 140 countries and you get instant coverage, meaning you can almost book it while you're in the plane (though I would suggest doing it ahead just in case!).
They've even got an insider's guide to some countries in their "Travel Smart" section for tips and tricks on making the most of the country you're visiting – including etiquette and faux pas.
4.1.2 DAN (Divers Alert Network)
If you're a diver, you'll often need additional insurance that is catered particularly to your field of interest. Dive insurance is often not included in your regular travel insurance or health insurance because it is considered a dangerous sport of risk.
I suggest getting yourself covered with DAN, which includes insurance for diving accidents, travel and medical emergency protection travel, annual travel and even equipment. I have been subscribed to DAN for a few years. They also offer instructor courses, and have members around the world, which you can look for on their website. If you're exploring sunken ships and reefs in exotic countries like Chuuk, DAN comes highly recommended. Remember that evacuation costs to the nearest decompression chamber if anything happened could run up to dozens of thousands of dollars so do not risk this one.
4.2 Visas
Probably the worst part of traveling is getting a visa, an often cumbersome and grueling process.
4.2.1 Emirates website
The best website to check visa requirements is the Emirates website. What I love about this website is that the visa section will give you all the details of your destination country including what passports do or don't need visas, and which need stop over or transitory visas.
In the planning phase, when you are deciding where to go, it may be a good idea to check visa requirements first to avoid unpleasant surprises. Emirates provides this data based on the travel association IATA so you know it is accurate. After knowing the requirements, you will still have to go get it, but at least their site will help you plan for a trip considering this sometimes annoying requirement.
4.3 Vaccinations
This is not only a health precaution but can also be a requirement for travel to certain countries. Most African countries will require a Yellow Fever vaccination card if you come from a risk country.
4.3.1 Center for Disease Prevention
The best place to find out if you need any vaccination is the Center for Disease Prevention that gives you specific country disease risks and the required vaccines that you need. Just enter your destination and your reason for traveling and a host of information will be displayed including vaccinations all travelers, some travelers and most travelers will need, as well as tips on how to stay healthy and safe in that country and any updated notices on special precautions.
5. While on the road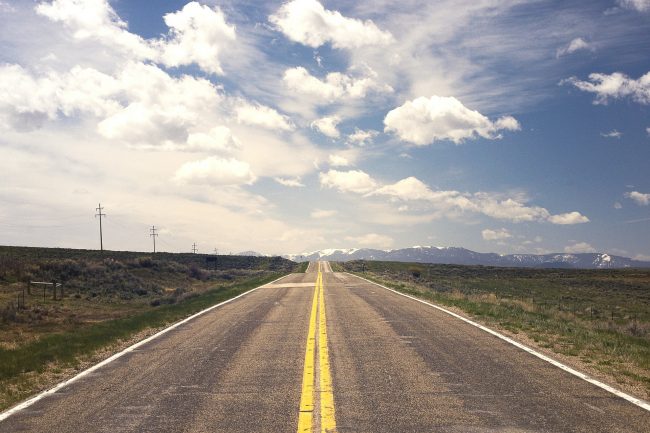 One of the handiest tools to ever be invented, Google Maps is the go-to route finder on the internet. Go 3D, explore the terrain using Google Earth, view images that people have taken, or walk the street with street viewer. Of course, Google Maps is more than just a way to find the best route from A to B, it also suggests restaurants, cafes, sights and much much more. And the best feature of this tool… you can download the maps offline so that when you set out to explore the region you're in, you can still use your maps without internet.
Be warned though, Google Maps can sap your battery power, so I highly suggest carrying a power bank that can be plugged into the cigarette lighter, or using an external battery bank for recharging your phone.
5.2 Maps.me
Jub Bryant from tikitouringkiwi told me that "Maps.me is an amazing complementary service to Google Maps. You can also download the city or country you're visiting for offline use and use the app as a great way to find green spaces, like hiking trails which are completely mapped. It is also great for note taking. As Maps.me is a crowdsourced app, less visited places will be less mapped."
5.3 Resident Advisor and Songkick
Into partying it up with the locals? Then you'll need Resident Advisor to find out the best parties and clubs at each city. Sort by country, city, date to find the best events in the city you want to go out in. There are also awesome videos and reviews, as well as loads of information on your favourite DJs, including their upcoming gigs.
If you want to see if any of your favourite artists are playing in your visiting country, or you just want to see the gig guide for the area, then head over Songkick. You can type in the artist you're looking for, a specific concert or a venue. Alternatively, search by location and start bookmarking your gig guide.
5.4 TimeOut
If it's available in the place you're visiting, TimeOut is also a fantastic resource to find out what is going on, from cultural celebrations and comedy shows to live concerts and theatrical productions. It's actually more than just a guide, providing in depth information on nightlife, culture, food and LGBT hotspots.
6. After a trip
6.1 Fiverr
The best part of a trip can sometimes be coming back and telling everyone about it. Or posting it all on social media. Tel me about it. Whether you are the wooden frame type or the all-out social media addict, I have found Fiverr to be the go-to marketplace for all the small help. From editing some of those photos to creating a video or even enhancing poor sound or adding music to our vacation videos. For only $5 (get it? Fiverr!) you can find people from all around the world offering you their services. Fiverr has pretty much anything, from translations to logo creations but is particularly useful for travel. I am hooked.
6.2 Google photos
It's all about the Cloud these days. Yes it's great to carry around a hard drive with all of your data stored on it but what happens when your tent floods or your bag gets pinched? Goodbye photos. Your best way to save everything, when you're at a wifi hotspot that is, is to beam it up into the Cloud. There are so many options these days for Cloud storage, but Google is our favourite as it syncs seamlessly with all your other Google Apps, like Gmail and Drive.
Google Photos is used to upload your photos, share them, and syncs them for free to the cloud, directly from your desktop or phone. Not only is it a great backup system for travelers, but you can also share your snapshots with others, and they're searchable, so you can easily create collages, videos, and slideshows with just a click of a button, or a tap of a finger. Or let Google Photos create them for you. You may find surprisingly fun animations or videos without a single second spent creating them. I love letting the Google Photos fairies work on my photos!
7. Bonus Safari Guide!
When you're on a trip of a lifetime in the middle of the bush you won't be able to pop by the store to get what you need. You'll need to make sure you bring everything the first time. Here's a link to the ultimate, tried and tested, safari packing list that I've put together from my dozen safaris.
This is a great addition to any of your #travel Pinterest boards