I am an addict. Or as people of my kind like to call themselves, I am an Aman Junkie. Only the uber-luxury brand of the rich and famous can manage to make their guests call themselves such a doubtful word and still feel fabulous.
Once you try Aman, there is no going back, you are hooked for life. Hooked to the exquisite food, the personalised and genuine experiences, to the hidden resorts and the understated luxury. Or perhaps hooked to its entire philosophy of "peace" which the word signifies in sanskrit.
Aman has managed to lure the most discerning clientele not because of its fanfare or name-dropping; not because of gold, precious stones or crystal chandeliers but because of its incomparable service.
Don't get me wrong, Aman offers all the worldly comforts one can expect of a luxury brand, but so do most of the competition at that segment of the market.where the brand excels like n other is on the service, a word that I will use widely to refer to the army of mind-reading staff that fills the properties.
The staff always knows what you want even before you do. At Aman at Summer Palace, in Beijing, a taxi materialised when we arrived at the reception early, ready for our dinner reservations in town. At Bhutan's Amankora my dishes were served without garlic through my stay because on my first order I asked for it to be removed.
My fireplace was lit when the temperatures dropped under my personal tolerance level, a threshold that is proven to be 5 degrees higher than anyone else. No other hotel around the world compares to the unscriptable, mentalist abilities of the staff at Aman.
The not so peaceful Aman story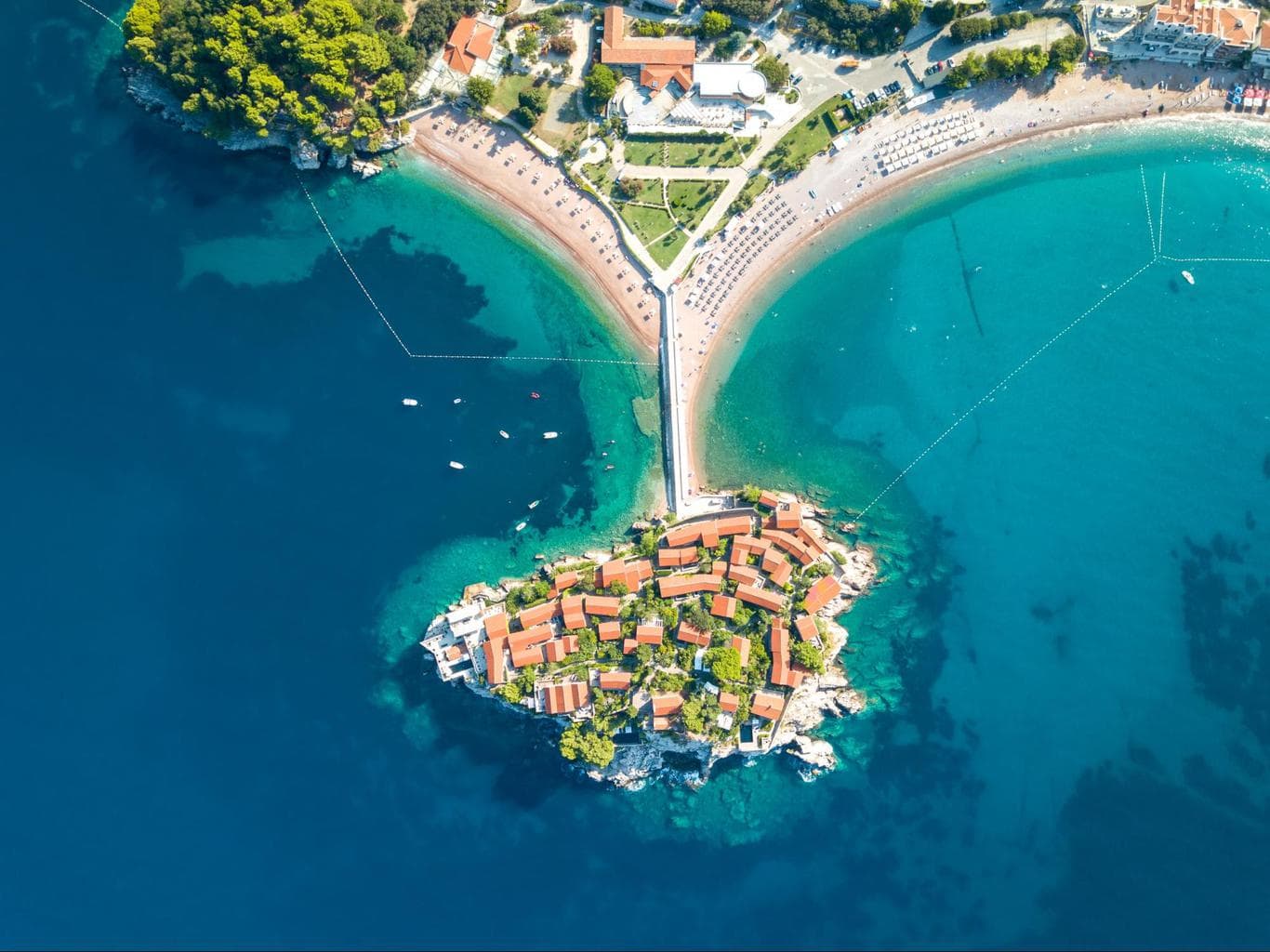 Despite the tranquility that is Aman's signature, the company's recent past has been marred with drama and has always been anything but typical. Since the first resort opened in Phuket in 1988 by Indonesian founder Adrian Zecha, Aman has always been an unusual concept.
Zechan started it by chance when he sold his Regent Hotels chain and decided to build a house in an inaccessible location in Phuket. When the banks would not give him financing, he crowd-sourced it with friends and family and built a few more villas on the property to rent out.
He wanted no obscene decor, no flashing finishings, no glamorous designs, just a simple place that felt like visiting a (very wealthy) friend. This familiarity is part of what makes Aman so appealing. The staff knows your name before you even arrive, they are always ready to greet you when you get out of the car and there are no bills to sign during your stay.
But the founder eventually decided to sell out in 2013 and, after several large investment firms and funds showed interest, he decided for an unlikely duo, Omar Amanat, a 42-year-old American entrepreneur, and Vladislav Doronin, a Russian property mogul in his early fifties and unknowingly kicked started a saga that would last years.
The collaboration between the two never materialised as Amanat's financial problems emerged from the start and the deal unleashed years of court proceedings and legal battles between the two in an unlikely soap-opera worthy story that was finally resolved with the judge giving Doronin full control of the brand in 2016.
Doronin, an Aman Junkie himself since 1990, always saw Aman as a smart investment that had to refocus on urban hotels, like the recent opening of Aman Tokyo, and on monetising the Villas sales adjacent to the hotel. Indeed, Aman properties run at a rumoured average occupancy rate below 40% against a luxury industry average of 70%. What that means for guests is a permanent feeling of being the only one there.
What is an Aman junkie?
The hashtag #Amanjunkies is filled with examples of beautiful people, the most discerning travellers and the jet setting rich and famous. Rates typically start at $1,000 a night and can go up a few thousands for the larger villas in the most exclusive resorts so Aman is neither widely known nor for everyone.
Yet guests keep coming back. 50% of the bookings are repeat guests and the number of properties visited among Aman Junkies is something to tout and be proud of.
The brand barely advertises, rarely works with influencers and embodies the true concept of private exclusivity. Many of my friends hear about Aman from me for the first time but celebrities are huge fans.
Princess Diana, Angelina Jolie and Brat Pitt, Mark Zuckerberg, Bill Gates and Novak Djokovic were all regulars. You cannot book Aman other than on their website or via luxury travel agents, they never offer discounted rates or promotions and you are unlikely to ever see any marketing of any kind except for the very well targeted campaigns. Guests word of mouth and fame precedes Aman.
The brand is so sure about its following and the addiction of its guests that in 2015 it launched a year long vacation at all of its properties for $275,000 per person B&B.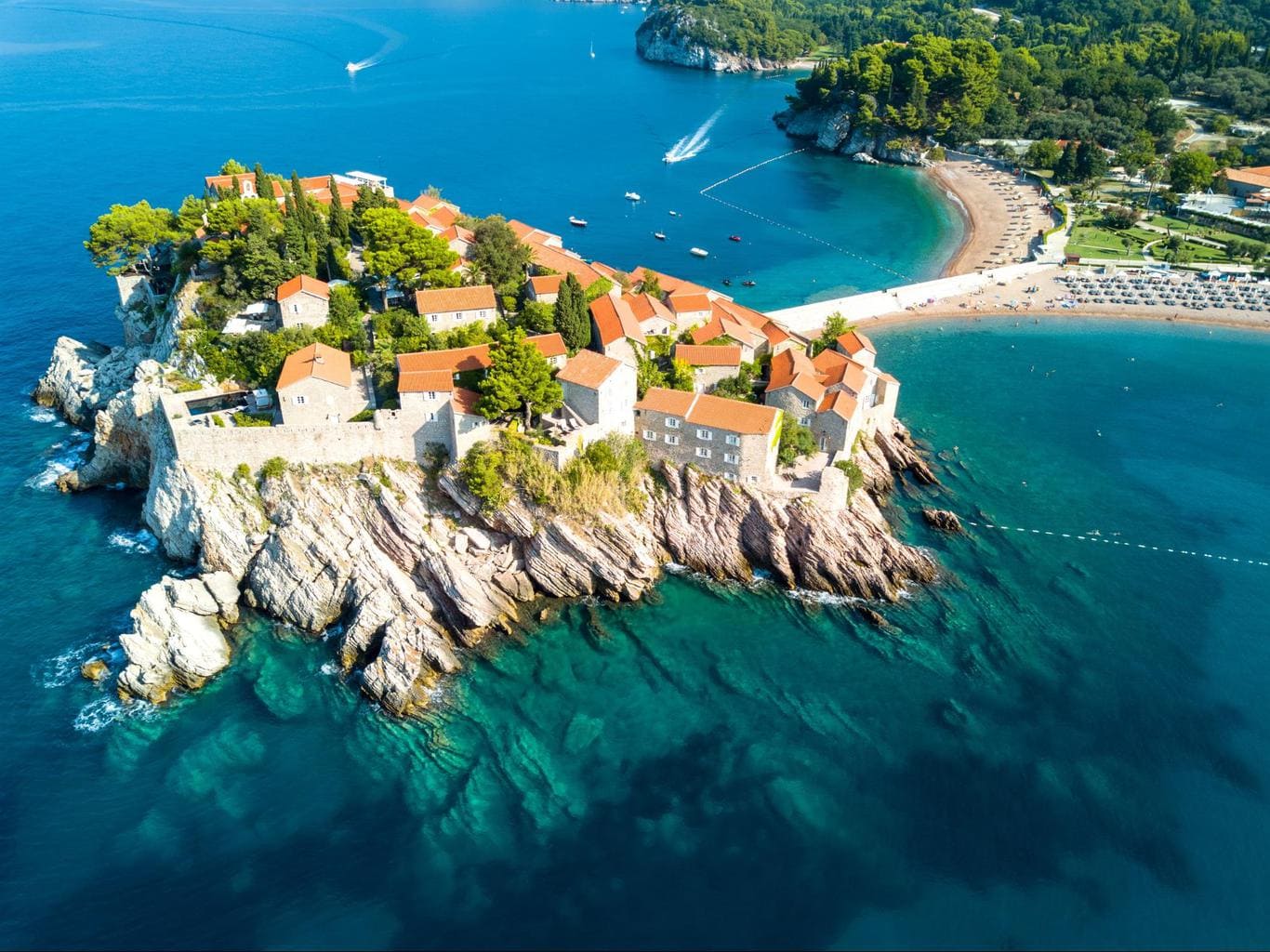 Aman's obsessive seclusion and understated luxury starts with the location. Some of the 30+ properties, like Moyo in Indonesia or Amanpulo in the Philippines, are on their own private islands, and can only be reached by charter plane.
Many of the resorts are in historical and unique buildings or locations that cannot be replicated.
Every time I look at Sveti Stefan it has me booking a Montenegro tour package. And a lottery ticket.
The "Aman location" as Zecha used to call them, is not the only element making the properties unique. Aman's secret weapon is a discreet level of service that goes beyond anything guests can expect.
After having stayed at 8 of their properties I still get wowed every time. The staff's attention to detail and flexibility means nothing is ever a worry or a request, nothing needs to be asked. As I wake up at 5am for my early departure from Amankora Paro I notice the kitchen is full swing and my croissants are as flaky and fresh as any other morning.
"We start at 3am sometimes if there are guests leaving that morning", tells me one of the staff when, still in darkness, she serves me coffee. There are no schedules, no opening or closing times, no service hours. As long as a guest is up or may need something, Aman staff will be ready.
Aman guests are keen to visit main landmarks and dine at the best restaurants so the resorts all offer tailored made itineraries and excursions at each resort. But its discerning audience is not satisfied with material exuberance, they look for genuine experiences.
Monk blessings, access to St. Mark Square Tower after hours or to the hotels' box at the Venice Opera, private guides to the Summer Palace before it opens to the public, invitations to local weddings in Bali. Anything to feel like a local.
Future for the Aman Junkie
Where will the next Aman property open up? Doronin's focus on urban sanctuaries will continue as the brand plans to open Aman Tokyo replicas in New York, London, Paris, Singapore and Hong Kong. But Aman's CEO has ambitions to open resorts along the Silk Route from Venice to Beijing, bringing Aman's mysticism and elegance to one of history's most fascinating journeys.
A world of luxury awaits to those who can count themselves to be an Aman Junkie. A stay at one of the brand's 31 properties is a pass into the world of service excellence.