I am a former telecoms strategy management consultant who one day decided there was more to life than 15h working days seven days a week.
I managed to make that decision because I had finally taken some time off for myself which I invested on a sabbatical in the South Pacific. Away from the boardroom filled with executives of some of the multi-billion-dollar companies I advised, I found clarity. I loved my job, and the 5* hotels and business class flights it afforded me, but I did not want it to take over my life.
I did not quit straightaway but a year later, I exchanged my high paid job that earned me more in a month than most of my friends made in a year and I opened a hole in the wall take-away cafe, became a barista and started a blog as a means to put my thoughts into writing.
Behind the bar, I was a nobody, a 30-something expat who was filling take away cups of coffee for busy expats in smart suits heading to corporate offices. My degrees and my MBA did not matter, my previous experience was silent and this gave me the chance to reflect on what I wanted to do next.
I took a year to myself. I spent hours in the cafe grinding beans and steaming milk. I became an angel investor in a couple of travel startups. I embedded myself into the startup community thriving in Singapore. I launched the Travel Massive Singapore chapter which I left in 2020. And I built this blog, doing it for myself first. After nine years traveling 75% of my time to over 80 countries, I had a lot of stories to tell!
My plan was not to spend the rest of my life brewing coffee. I only wanted to do something different, something which utilised only a small portion of my brain, so I was free to think. And I had the same romantic idea every consultant or banker has: open a B&B by the beach, setup a winery or start a bohemian cafe. The novelty quickly wore off and after losing three kilos in a month from walking up and down all day, I realised having an F&B business was much harder than I thought and not as fulfilling, financially or otherwise.
Since opening a winery was out of the question because I grew up in one, I was ready to go back to the job market. The only thing I knew was that, this time, I did not want to sell my soul to a heartless and purposeless company, no matter the money. The offers from headhunters to rejoin the world of consulting or of telecoms kept streaming as I was very senior and there were very few professionals of my experience in Asia.
But I had done it, I had reached as high up in the professional services career as I ever wanted to. I had nothing to prove to myself or anyone else and I did not want to go back.
A job title was not important, a career working for a large corporation did not define me. I wanted to learn, I wanted to be inspired and I wanted to travel the world. I needed a meaningful job at a company that respected my private life and that treated me like an adult. A company I respected and which respected me.
After a few months of considering opportunities against my aspirations and ideals, I settled for Google. The company was a natural fit and after a lengthy recruitment process for a few positions, I joined exactly a year after I had quit my consulting job. I sold the cafe the week before starting and I kept the blog, still as an online diary of sorts, mostly for myself.
If you tell good stories, people will find you.
And they did.
My blog started to grow organically in number of visitors. My social media followers kept piling up. I attended a blogging conference where my entrepreneurial and business mindset were awoken again and I hit a tipping point.
I realised I could turn this platform that was my daily source of inspiration and meditation, into a lifestyle. Not that it was going to be easy, building a blog is truly hard work, but I could do it and I could build something I could be proud of.
Since then, I have worked with dozens of companies in the travel and hospitality world and made hundreds of connections with inspiring individuals. I continue to be involved in the investment and entrepreneurial communities in Singapore and I regularly speak about pursuing your passion.
Since 2017, I started helping smaller companies define social and digital marketing strategies and consult them about improving their presence and results.
In February 2018 I left Google to focus full time on this blog and on Singapore n Beyond, my second blog and in January 2020 I took over a very engaged Facebook group on Solo Female Travel along with my business partner Meg from Mapping Megan, and launched the website in May 2020.
The group has close to 70,000 members and empowers women to travel on their own. We also launched 4 sub-groups for Mothers who travel solo, for Entrepreneurs who travel solo, for language exchange, for Solo Female Travelers who want to connect with others to find a travel buddy, hangout, swap homes or find pet/house sitting opportunities.
In the summer of 2020, Meg and I also launched a community for Facebook group Admins looking to successfully grow, engage and monetise their groups and its corresponding website where we plan to share our combined experience managing, growing and monetising large groups for the last six years.
I now spend the majority of my time managing the thriving communities, writing, traveling and consulting to companies on digital, social and influencer marketing. My corporate experience, my years as a management and strategy consulting and my success building a travel blog are proof that I am experienced and a lot of travel brands need help getting started, maximising the value they get from influencer collaborations or improving their digital marketing strategy. Even the large travel companies.
If you are curious about how I make a living while staying in one of the world's most expensive cities, you can see my Income Reports here where I explain how I make my money. Or buy my book, 30 Ways to make money online with or without a blog available on Amazon Kindle or paperback version.


I am trilingual and speak Catalan, Spanish and English.
I can communicate in French. Enough to understand and speak badly.
I understand Portuguese – don't test me.

I have lived in 8 cities.
I have visited 112 countries. Rwanda was number 100!
I have worked in 40+ countries from South Africa to the UK, from the US to Australia.

I have a degree in Business and an MBA from ESADE, Top-10 best in Europe.
I build business plans for every new business idea.
I even have a business plan for my life which I used to decide when to quit Google.


My first ever "real" trip overseas was to Cuba in 2001. Previously, I had been to Switzerland as a little kid and plenty of times to Andorra and the southern most part of France, just because it is very near home. But Cuba is the first ever trip I consider. It was also the first time I traveled abroad alone, albeit with all my university colleagues.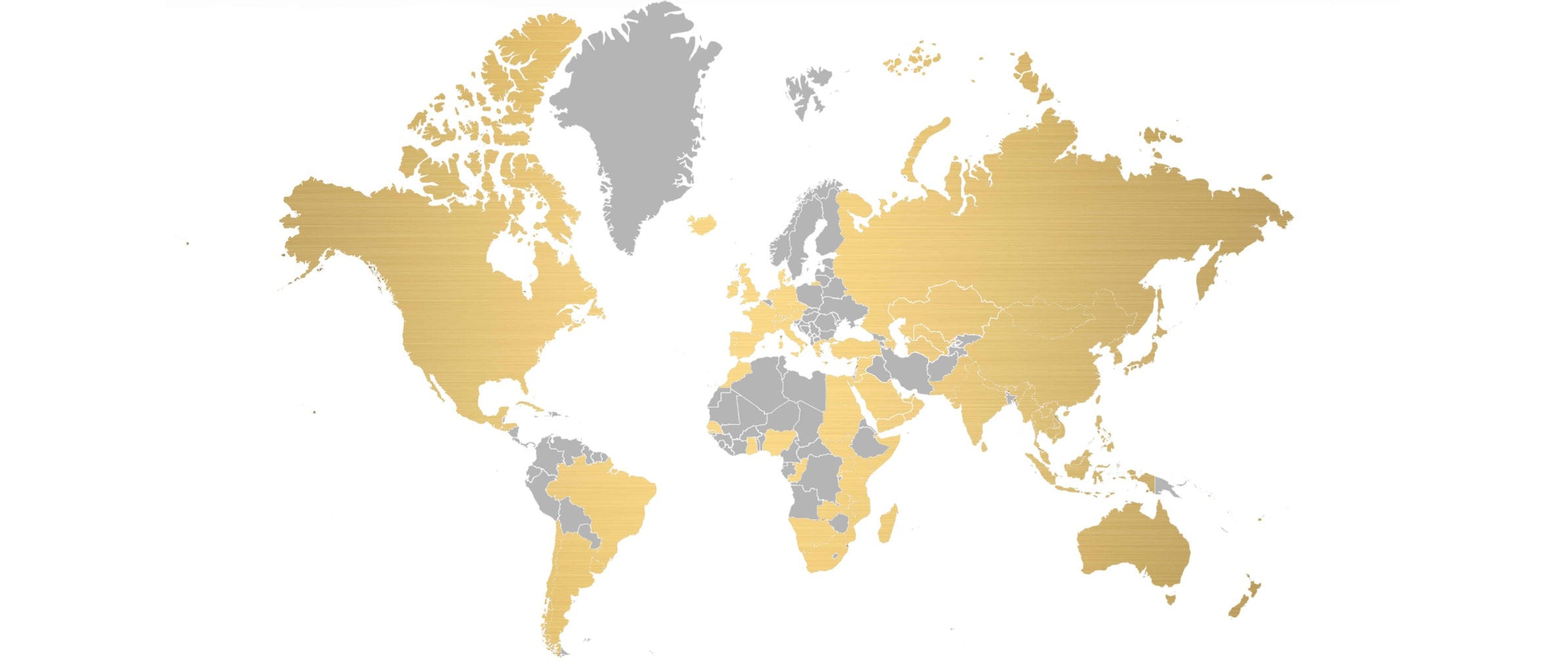 Hotels I've stayed at
Airlines I have flown
Singapore
JW Marriott Southbeach, Singapore
Capella Sentosa, Singapore
Westin, Singapore
Sofitel So Sentosa, Singapore
Marina Bay Sands, Singapore
Mandarin Oriental, Singapore
Fullerton Hotel, Singapore
Shangri-la, Singapore
Fort Canning, Singapore
Naumi Hotel, Singapore
W Singapore Sentosa Cove, Singapore
Six Senses Singapore at Duxton Hill, Singapore
Thailand
Indonesia
Cempedak, Bintan
The Sanchaya, Bintan
Holiday Inn Baruna, Bali
Ubud Hanging Gardens, Bali
The Legian, Bali
The Mulia, Bali
Tembok Spa Village, Bali
Nikoi, Bintan
Banyan Tree, Bintan
Tempat Senang, Batam
Turi Beach, Batam
Montigo Bay, Batam
The Sanchaya, Bintan
Intercontinental Resort, Bali
Bawah Reserve, Indonesia
Cempedak Private Island, Bintan, Indonesia
Capella Ubud, Bali
Fiji
Rwanda
Azerbaijan
US
Westin San Francisco Airport
Intercontinental Hotel, San Francisco
Dubai
Al Maha Desert Resort, Dubai
Oman
China
Sri Lanka
Malaysia
Japan
Bhutan
India
Spain
Jordan
Philippines
Intercontinental, Manila
Shangri-la, Manila
The Peninsula, Manila
Hong Kong
Mandarin Oriental, Hong Kong
Maldives
French Polynesia (Tahiti/Bora Bora)
Myanmar
Vietnam
South Korea
Mexico
Australia
Tanzania
Switzerland
Namibia
Loas
Iceland
Italy
Singapore Airlines
United Airlines
Continental Airlines
Avianca
Iberia
British Airways
South African Airways
Cathay Pacific
EVA Air
ANA
Scoot Air
Tiger Airlines
Wing Air
Air Asia
Jetstar
Virgin Australia
Malawi Air
Precision Air
Emirates
Etihad
Kuwait Airlines
Royal Jordanian
Middle East Airlines
Gulf Air
Sun Air
Vueling
Alitalia
Air France
KLM
Egyptair
Fiji Airways
Samoa Air
Hawaiian Airlines
Philippine Airlines
Cebu Air
Air China
Dragon Air
Druk Air
Air India
Indigo Air
Jet Airways
Fly Dubai
Kenya Airlines
Ethiopian Airlines
Qatar Airlines
Polynesian Airlines
Lufthansa
Norwegian Airlines
Aeromexico
COPA
Turkish Airlines