When I booked my trip to Tokyo I swore to keep it real but serious. Fail, massive fail. After vowing to try to see the real Japan without all the quirkiness that makes its main city, Tokyo, so fascinating, I ended up doing all of them.
The animal cafes, the maid and robot cafes, the Akihabara eclecticness, all of it. And I loved it. But perhaps the most famous part of Japan is its fascination with themed, wonderful and weird cafes in Tokyo and other main cities. So here are a few of the strange cafes in Tokyo to keep you busy for days.
For further reading when you're done with this article, here's our jam-packed 4 day Tokyo itinerary. We've also created a complete guide of the best things to do in Japan for first time or even seasoned travelers. We have also written about the most delicious Japanese food to try, a complete shopping guide to Tokyo and some inspirational facts about Japan to know before you go.
1. Maid cafes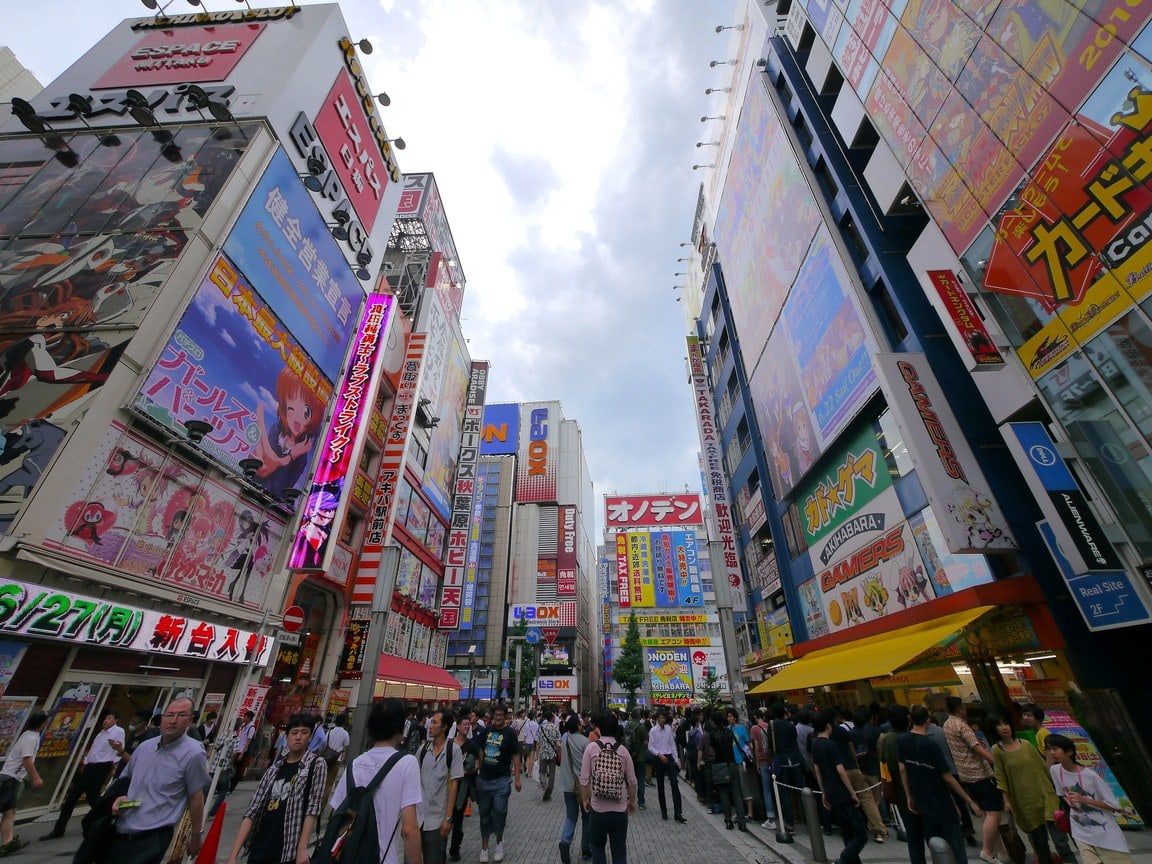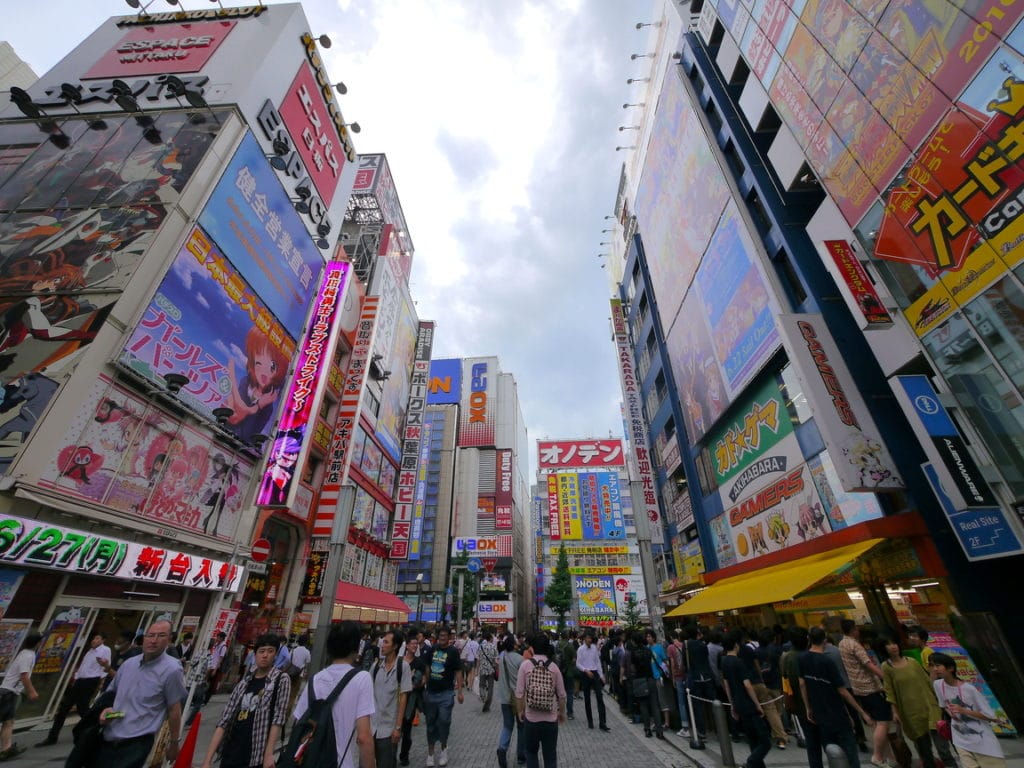 Once you step into Akihabara neighborhood you will be overwhelmed by maid cafes at every corner. The signs are tale telling but what is most obvious are the dressed up girls at every corner.
Some are dressed closer to anime characters, some are more demode, with long skirts and lace, others are simply creepy, dressed to look like, well, real maids with a pinafore, a usually white hair piece with frills and the back mini skirt. The fascination with this weird cafe concept is almost show stopping to foreigners but an essential part of Japanese anime and manga sub-culture.
To visitors, maid cafes are the weirdest hardest to understand part of Akihabara, at least they were to me. This cosplay restaurant type features waitresses dressed like maids serving customers as if they were their masters.
Nothing else happens other than their attire and perhaps a little naughty decoration of dishes with chocolate sauce or ketchup. You are not allowed to take photos with or of them, talk to them beyond the regular customer-waitress relationship or ask for their names or addresses.
Although this is meant to curve any creepiness, it made me feel like it was an even worse epidemic than I though – do guys really go there to watch over young girls and fulfill all their fantasies? This bizarre cafe is perfectly normal to fans of manga also referred to as otaku in Japanese.
Otaku is translated as nerd, but instead of being related to science like in English, the term otaku in Japanese refers to those obsessed with manga and anime. The maids are common characters in their comics and movies and so these cafes are a way for followers of the sub-culture to make their fantasies come true.
What you need to know about Cure Cafe: If you would like to experience it, I would suggest going to the original one, Cure Cafe, which opened in 2001 and where waitresses have a slightly more old-fashioned Victorian attire.
You will have to book in advance and also become a member to be able to book as this cafe is exclusively devoted to its patrons. As the website is only in Japanese you will need a concierge service, the hotel or a friend to book for you. The yearly membership is cheap, just $20, but makes it all the more creepy (as my poor friend could testify when he had to become a member of a maid cafe).
2. Robot cafe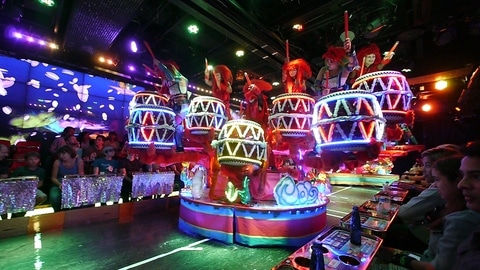 The recently opened Robot Cafe is all the rage. When I posted on social media that I was going to Tokyo this was the absolute recommendation I got from everyone. Talk about wonderful and weird cafes in Tokyo and the Robot cafe is definitively at the top of the list and, believe me, it has no close contender!
For about an hour your mouth will remain open and you will wonder what the heck is going on. There are neon lights, loud music, people dressed up like fantasy sci-fi characters, large papier mache dragons, monsters, laser lights. It's downright crazy and fun. At the end of it you will not know what just happened but you will know it had to be in Tokyo.
What you need to know about the Robot Cafe: Robot cafe is not cheap but it is probably worth it. Book a regular ticket online here. Skip any food or any follow-on drinks at their American style cafe where there is a regular live Japanese singer with the same bright, in your face, lights and decor. One hour show is probably enough to most of us. I also wrote another short post about the Robot Cafe with some tips, which you can read here.
3. J pop cafe AKB48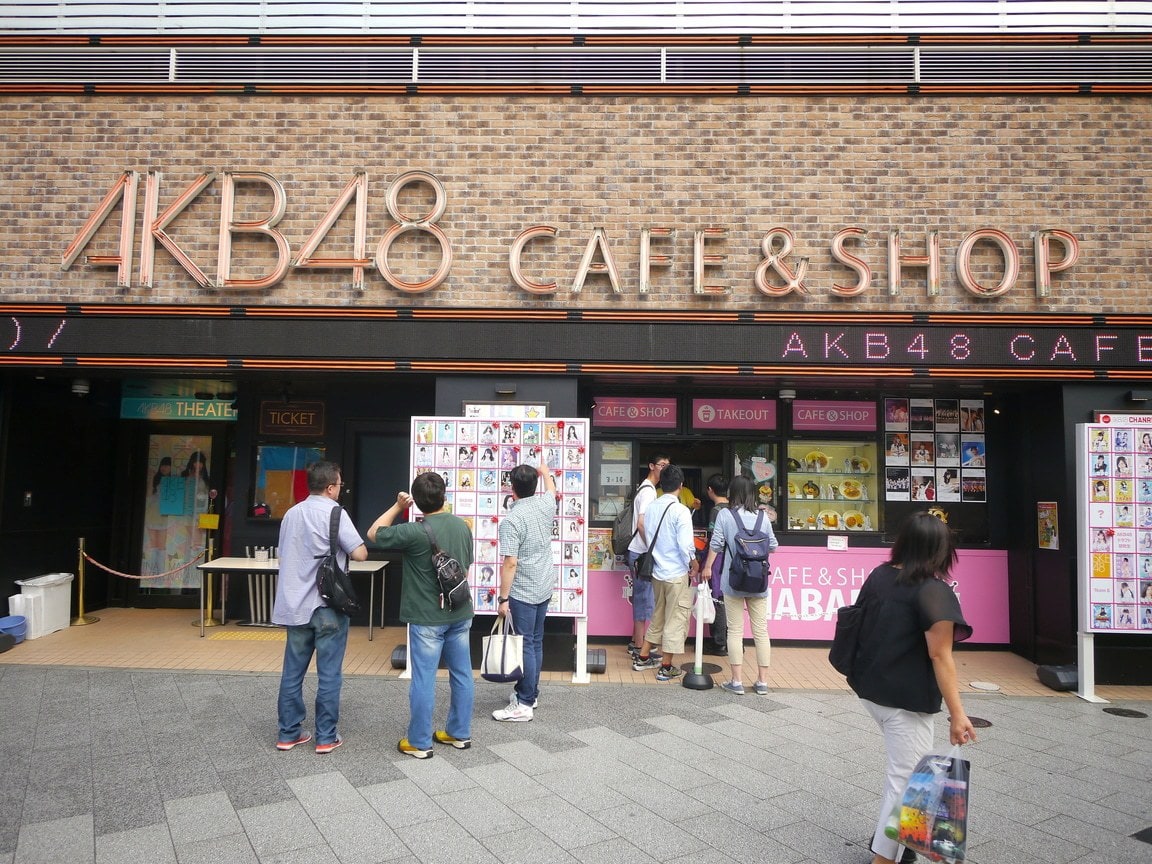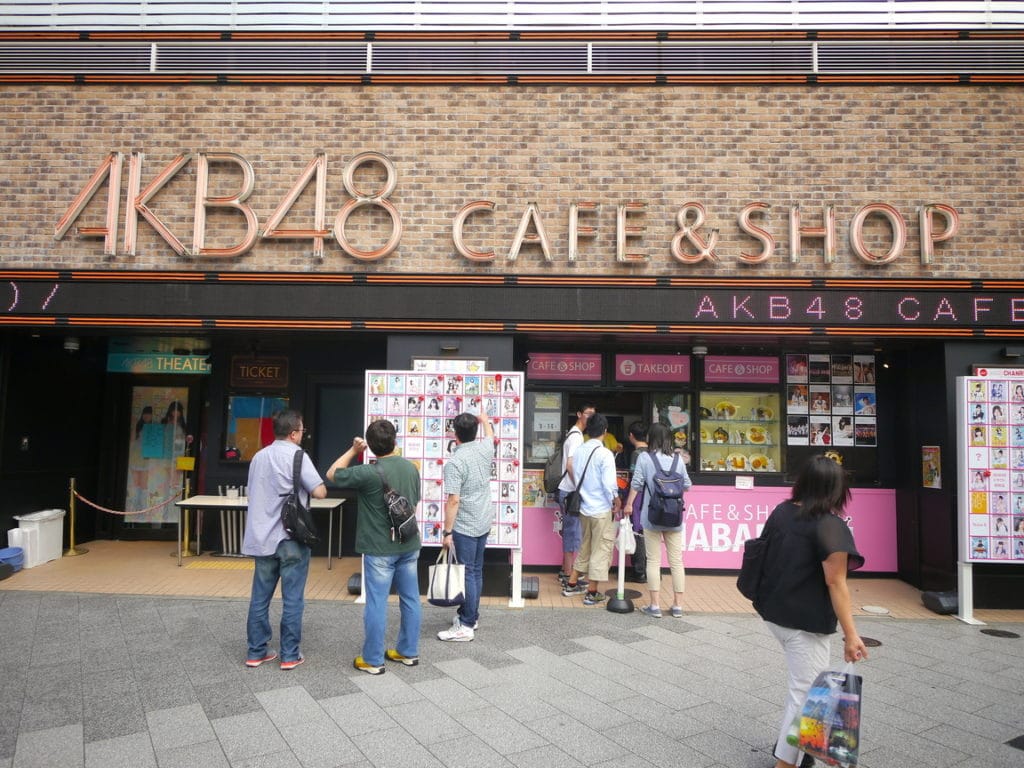 If you live in Asia like me you know that J Pop and K Pop are the major international pop exports of Japan and Korea. Groups of young girls or boys singing and dancing at unison in choreographed performances that are as cheesy as they are fun drive hordes of teenage, and not so young audiences, to major concerts across the region.
They epitomise the Japanese concept of "kawaii" or cuteness. It all started in Japan, but I would say that Korea is now even more popular in Asia. Fans idolise their favourite groups and want to look like them. Most of the girls are young and have this innocent but sexy look.
AKB48 is the name of a girl group named after Tokyo's area of Akihabara where it started. The cafe is the base of the original 48 roster girl group and you can go enjoy some food while watching their live performances on a large screen.
Today the group is made of over 140 girls from early teens to mid-20s and it is Japan's highest grossing performing group. Its members are chosen in a sort of Idols program twice a year and the older members graduate and are replaced by the new "winers" of the selection process. The original producer's idea "the idols you can meet", was designed for fans to be able to meet and see the group perform live and hence the opening of its own cafe where the girls perform regularly.
The group is divided into smaller teams performing at various locations including across Asia. Think pleated miniskirts, pony tails, high socks, sweet innocent looks and school uniforms and you get the gist.
What you need to know about the AKB48 Cafe: Anyone can show up at AKB48 and take a seat at the cafe. The food is not particularly good but you will get a free coaster with the face of one of the girls and will be able to watch their performances, either live or on TV. When I went it was pretty busy, with mostly men and a few couples watching, mesmerised.
4. Owl cafe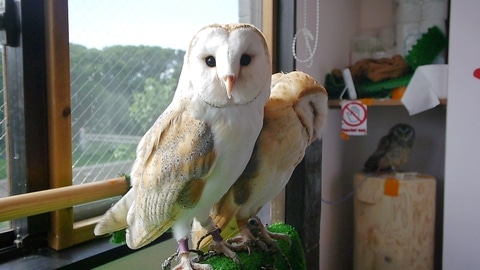 These animals of prey are raised and trained to be tame and are rather docile and friendly, despite their size. At an owl cafe, which abound across Tokyo and Japan, you will be able to spend some time with them, hold them and pat them. I have to admit they were pretty sweet and funny with their large eyes and their ability to turn their heads almost 180 degrees. Gunny little furry animals.
What you need to know about the Owl Cafe: There are many owl cafes in Tokyo. I went to the owl cafe that was in Harajuku. The cafe has two separated parts, one for the owls and one for a drink. You can book a 30min or a 1 hour appointment. Rules are explained beforehand. You should not scare or touch the owls without showing them your hand first. Staff is at hand to and the owls to you. Book ahead as it is usually full.
Another option closer to the ocean in Chūō, Fukuro no Mise is another great option with cute owls and friendly staff.
5. Hedgehog cafe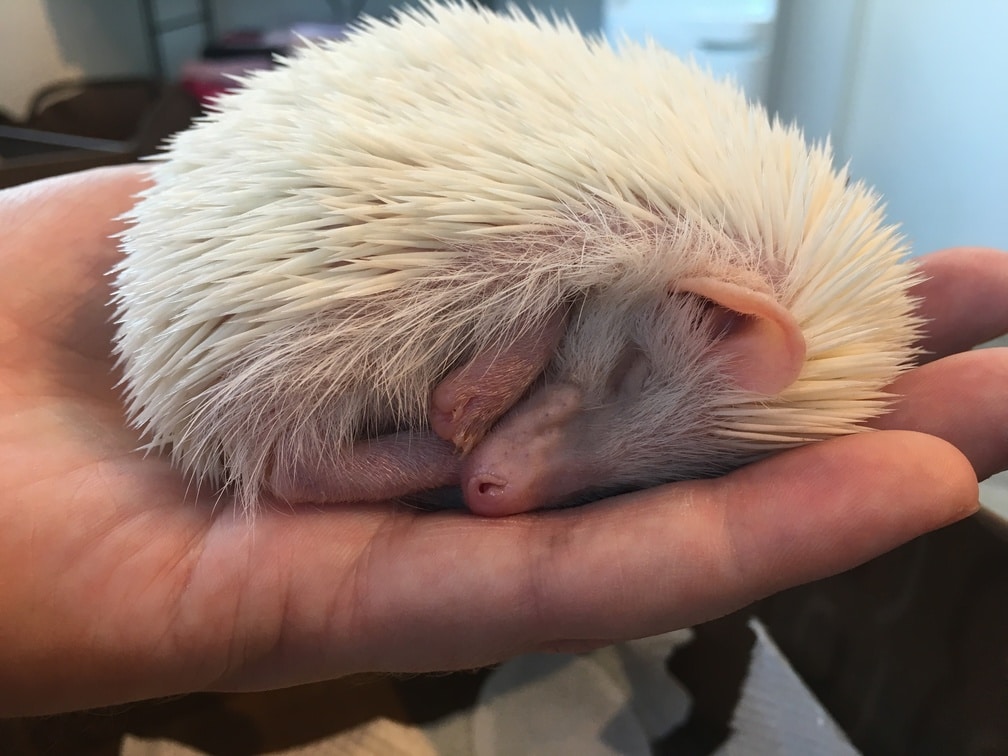 The cutest and spikiest of the animal cafes is the hedgehog. For a relatively high fee you can spend some time holding and playing with these little fellows. But beware, they are more dangerous that they look!
Their spikes are pretty sharp despite the appearance so you have to be really careful when holding them and only touch their bellies and not their backs. If you are lucky you may get a playful one, or an adorable sleepy one. They are some of the cutest animals to play with.
What you need to know about the Hedgehog Cafe: The most famous of the hedgehog cafes is Harry, in Roppongi Hills which has a simple online booking system. Or you can book through Voyagin by clicking this link. They have several hedgehogs and you can hold them all, one at a time. They also have large lizards if you are into that.
6. Alice in Wonderland Cafe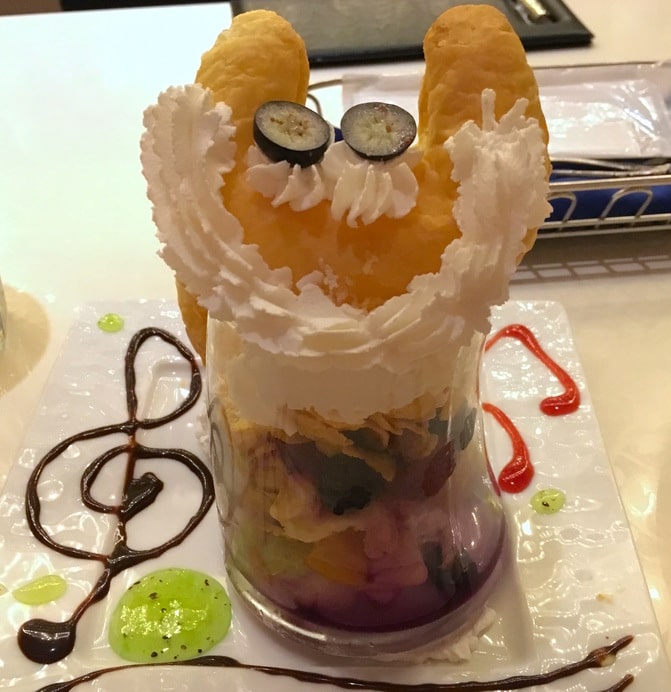 Another cosplay cafe, this time emulating Alice in Wonderland. There are a few of them, each with a different scene in the story. I found this to be the least interesting of the themed cafes as basically you are just enjoying not so good cafe in a place made to look a bit like a children's amusement park with servers dressed to match. The food did also come themed, although it was pretty bad. It is fun, but perhaps one you can skip – unless you are a fan of Alice or you go with kids.
What you need to know about the Alice in wonderland Cafes: I visited the Alice in Dancing Land one in Shibuya. Their website is in Japanese only and I had a funny exchange of emails with them with Google translate. No bookings required so just show up.
If you would rather be safe and make a reservation online, you can make a booking for Alice in magical Land in Shinjuku by clicking here.
7. Ninja Akasaka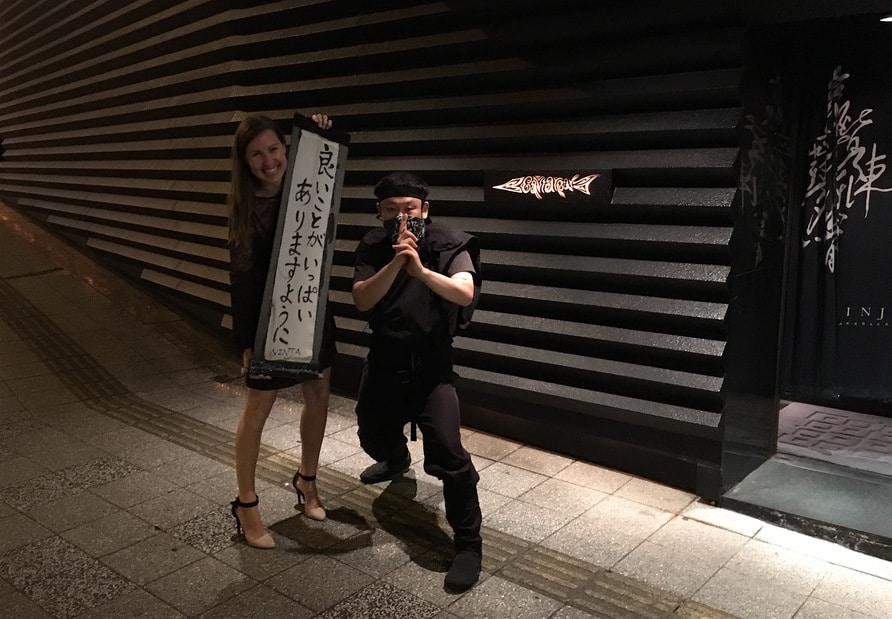 A positive surprise at this one. I went thinking the relevance was in the decoration and the tricks played by the staff but expecting food to be mediocre at best. However, make no mistake, the food at the Ninja Akasaka was one of the best meals I had in Tokyo, and I ate at two Michelin starred restaurants and some of the most famous ones.
The meal is only enhanced by the overall theme of the restaurant with a dungeon like atmosphere, a ninja training upon arrival, servers dressed up like ninjas, magic tricks being played at the table and food decorated and presented to look like ninja elements, from ninja stars shaped bread and butter to swords in pomelo salads decorated with dry ice, bouillabaisse soups cooked on hot stone table-side and so on.
It was a great experience, a fun evening and a certainly memorable dinner. The kobe beef was the tastiest and most flavourful piece I had in Japan.
What you need to know about the Ninja Akasaka: You can book online on their website and choose the menu then. You will book a specific start and end time. They speak good English. I went for the kobe beef menu which was absolutely divine. Come hungry as the meal contains incredible sushi, served almost at the end, which you want to have enough space in your belly for.
8. Kawaii Monster Cafe (permanently closed since Jan 2021)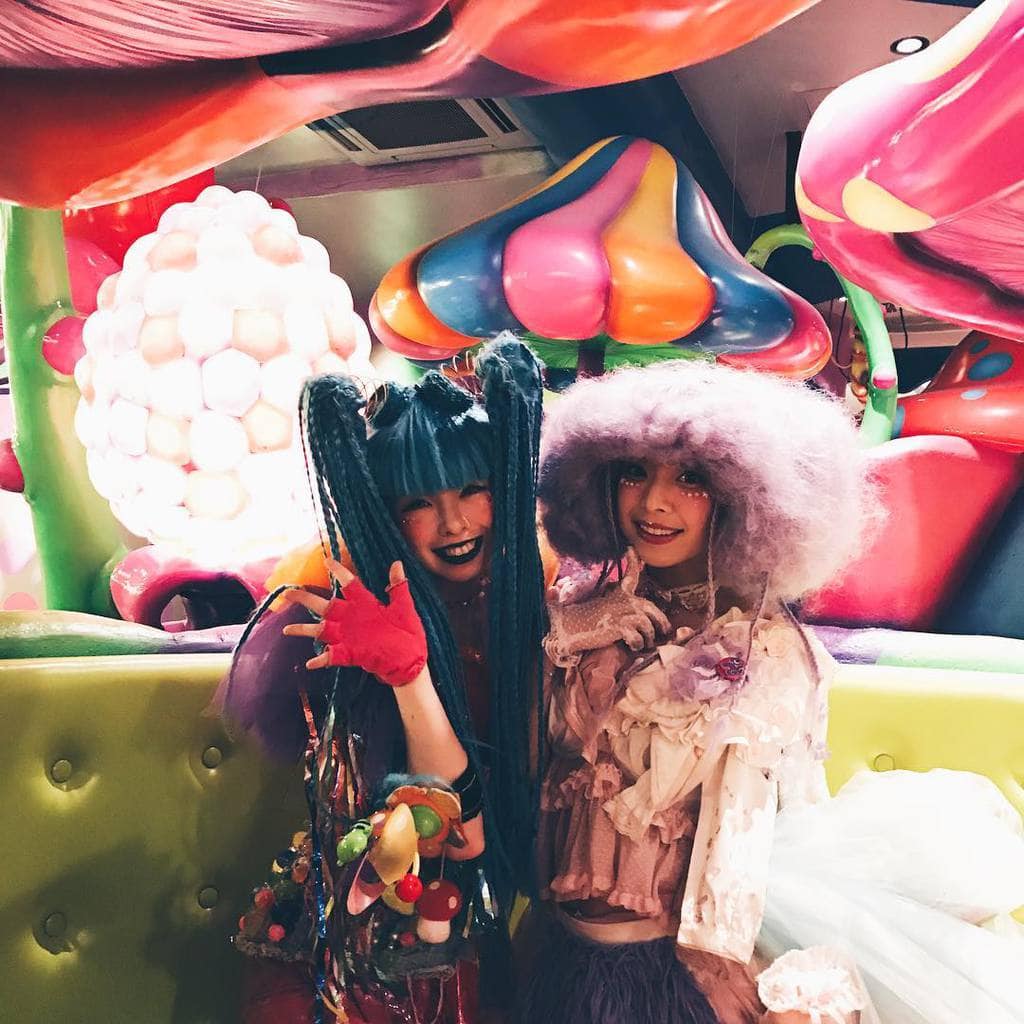 Update: Kawaii Monster closed from January 2021. You can read more about it here.
Kawaii, meaning "cute" in Japanese, is the essence of this super colourful cafe. As a visual representation of the essence of Harajuku, Kawaii Monster Cafe really is a feast for the eyes – much like this vibrant district in Shibuya.
From decor to food, I was transported into a kaleidoscope of visual splendour. Huge multi-coloured macarons line the walls with gigantic drooling lips. Well, that is just one of the four themed rooms you can choose from. Select your favourite area among Mushroom Disco, Milk Stand, Bar Experiment, and the Mel-Tea Room.
In true Harajuku style, there is cosplay! So, you will be welcomed by the iconic "Monster Girls" who will guide you to your table. This place was like an even more psychedelic version of Willie Wonka's Chocolate Factory.
What you need to know about Kawaii Monster Cafe: The experience at Kawaii Monster cafe is truly unique and you'll get to experience culinary delights that you won't find anywhere else in the world. One example includes the Colourful Rainbow Pasta, which is exactly how you would imagine a rainbow pasta – noodles in all the colours of the rainbow with five sauces that will make your jaw drop.