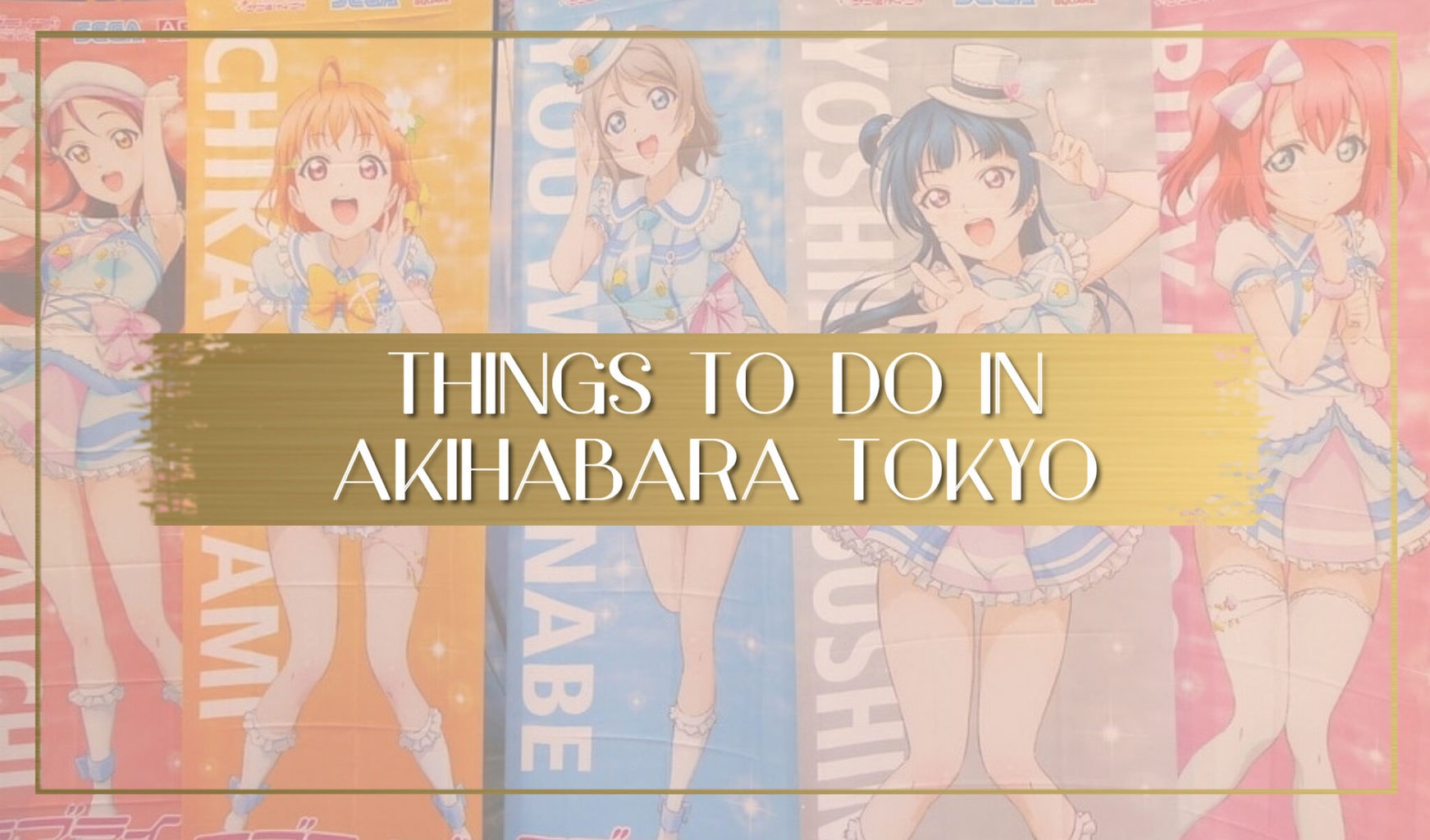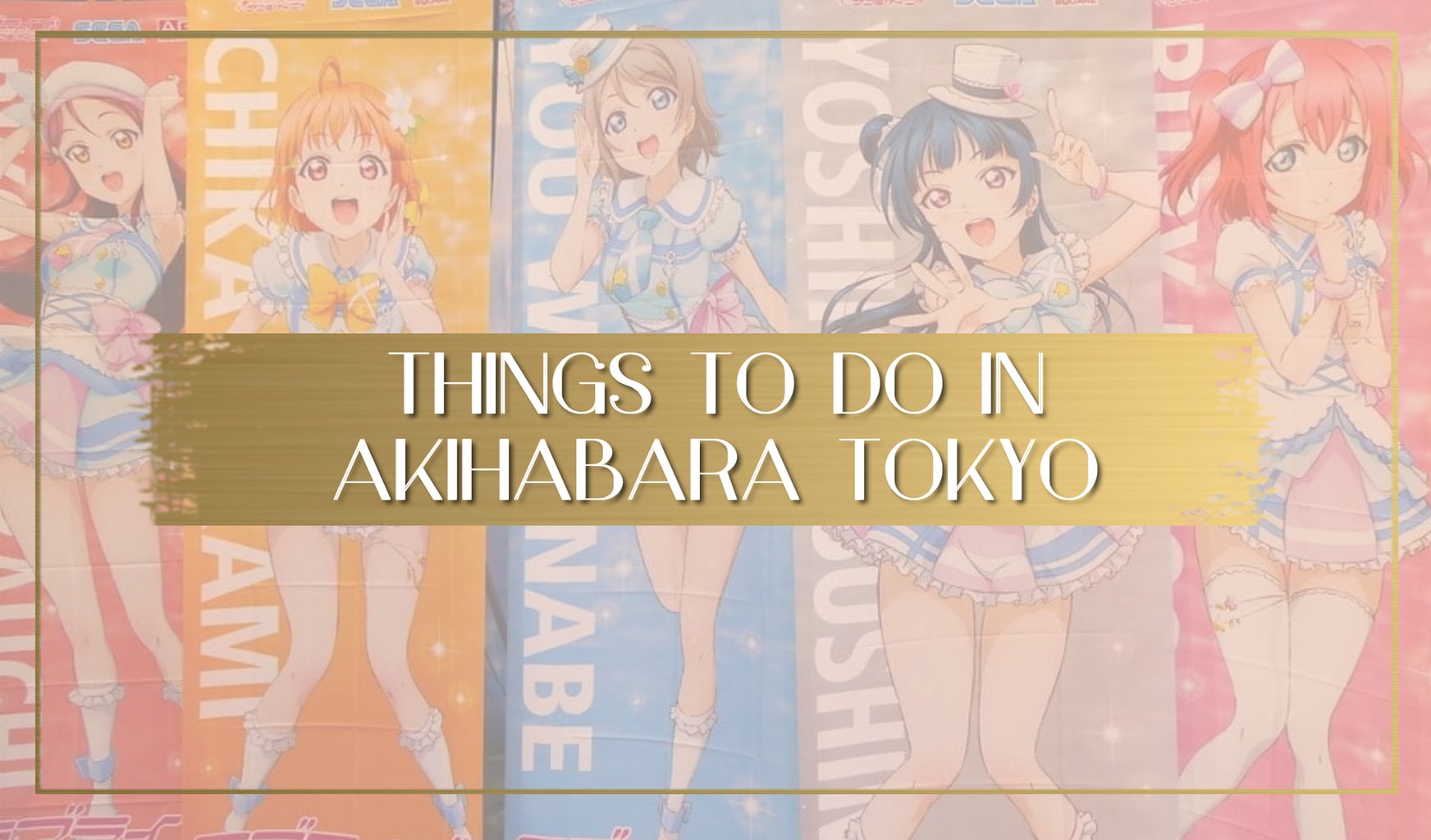 Akihabara is Tokyo's anime and manga mecca and one of the most famous places to visit in the city. There are hundreds of places to visit and things to do in Akihabara and possibly the best part of it all is simply wandering the streets on a Sunday, when the main thoroughfare is closed off, and people watch, you are bound to see that side of Japan that fascinates travelers the most.
When thinking about what to do in Akihabara you will no doubt read about the Maid cafes, the streets are filled with Japanese girls dressed in cute outfits ready to make all your dreams come true. But there is more to Akihabara than Maid Cafes.
There are manga stores, second hand shops, electronics malls, cafes, collectible havens and pretty much anything from all your otaku fantasies. So here are the best places of interest in Akihabara.
Don't forget to save our 4 day Tokyo itinerary to find out when to visit Akihabara on your journey. For further reading when you're done with this article, here's our complete guide of the best things to do in Japan for first time or even seasoned travelers. We have also written about the most delicious Japanese food to try, a complete shopping guide to Tokyo, some inspirational facts about Japan to know before you go, or a list of the best movies about Japan.
Have coffee with a Maid
Let's get this out of the way. If you want to visit a Maid Cafe, Akihabara is the place and so this is one of the most common things to do in Akihabara and perhaps even the main reason for most visitors to end here.
The streets are filled with girls dressed as maids in all versions you can image and calling you into one of the hundreds of maid cafes. Some give out leaflets with coupons, others just flyers and pretty much all of them will have clear signs stating no photographs. They are notorious for not being happy at all when you take their photo, and with reason, so just ask first. For the original experience head to Cure, the first ever Maid cafe to open in 2001.
Showing up at Cure is not a good idea as the cafe is permanently fully booked and you will not be allowed in without a reservation. And that is not an easy feat. To book a time at Cure, you will need to become a member and then book a table, and a Japanese friend to help mediate as they don't speak English. The privileges of being the first one. Otherwise, fret not, the area is full of maid cafe and you can just walk into most for the most famous thing to do in Akihabara.
Another alternative is to book online at Madreamin where the staff is friendly and the food very kawaii. This is a more relaxed, coffee-shop atmosphere where waitresses are dressed in French Maid outfits and also conduct performances. For a full immersive experience, book your own personal maid guide who will take you on a personal tour of Akihabara!
Be amazed at Chuor Dori
Chuor Dori is the main thoroughfare in Akihabara and is where lots of different stores are lined up. Along the road you will find anything, from stores devoted exclusively to specific anime characters or series to others that stock a bit of everything. There are gaming centers, shops selling paraphernalia and merchandising, collectibles, etc. everything and anything and lots of useless stuff you will regret having bought when you get home. But, hey, this is what you came to Japan for. Spend some time inside these stores and marvel at the great finds.
Yodobashi, the center of all things electronic
Before you even consider jumping on the shopping wagon and spending your pay day money on great Japanese electronics, bear in mind that, to avoid export, all things sold in Japan are usually just in Japanese. So, unless you speak the language, no point buying a camera that can't be changed into english.
Yodobashi is however great for browsing the largest ranges of cameras and all other types of electronics and, if what you are looking for does not require language skills, then this is the perfect place. It is also a great store to ask questions and get advise on the right product for you, as well as trying it on. I managed to find a rare lens I was looking for and could even place it on the camera to check as they have items on display from pretty much every product.
Fulfil all your gaming fantasies
The most impressive store in Akihabara is Mandarake. This building version of a Batmobile is the center of all things anime and weird. Think porn comic books, all the robots and little figurines of every potential cartoon or Japanese character available on any size, old Game Boys and Nintendo gaming consoles, in short, all sorts of collector's stuff to fill your wildest hoarder dreams.
Mandarake is a collector's paradise and all the items are in good condition, some are even new, sold in their original packaging.
This is the place to spend money on things you don't need and will not have a place for when you get home. But they look oh-so enticing and underground. This is Japanese subculture paradise and the heartbeat of Akihabara, at least in my mind. Climb up all the floors because every one of them is devoted to a specific topic from J Pop CDs to comic books, from the oldest items to the newest raging trend.
Make sure not to get lost in a world of magic and role play. Mandarake has other branches in other parts of town but the one here is the most authentic because of its location at the center of Tokyo's subculture play. For a top-rated guided tour that includes Mandarake in Akihabara, click here.
Watch famous a J-Pop performance
The place for a unique break in Akihabara. AKB48 is the name and performing headquarters of Japans' largest Pop girl group. The group is made of over 140 girls today although it started with just 48, hence the name with the letters of Akihabara and 48 in it. Not all the band members perform on stage all the time, but they actually split with several performances of the band in various locations across the world concurrently.
J-Pop is an authentic phenomenon in Asia with a large following not only in Japan but across the continent. Following its success, Korea took over and started its own K-POp movement. Both are a favorite of the young populations across Asia which follow their style and fashion sense. The members of a J-Pop band will usually have alter egos and a dress style which they remain loyal to and which identifies them. This is one of Japan's most fascinating cultural aspects.
The building is split into 3 parts: a theatre, where live performances take place, a shop and a bar. The theatre is where live performances take place when the band is in town. You can buy tickets from the counter by the street. If there is any during your stay in Tokyo, I guarantee this will be an experience to remember.
If you are just popping by, the bar is where you can enjoy some not so great food and drinks with a somewhat kawaii design, while watching some of their performances on the large TV screen. It is slightly strange to the visitor but the place is permanently full with girls, couples and older men, a very unusual crowd, all peeled to the large TV screen as if they were watching a live sports game.
If you are a fan of J-Pop or have a friend who is, the store is full of memorabilia, merchandising and other items that will make for the cheesiest souvenir.
Pray to the IT Gods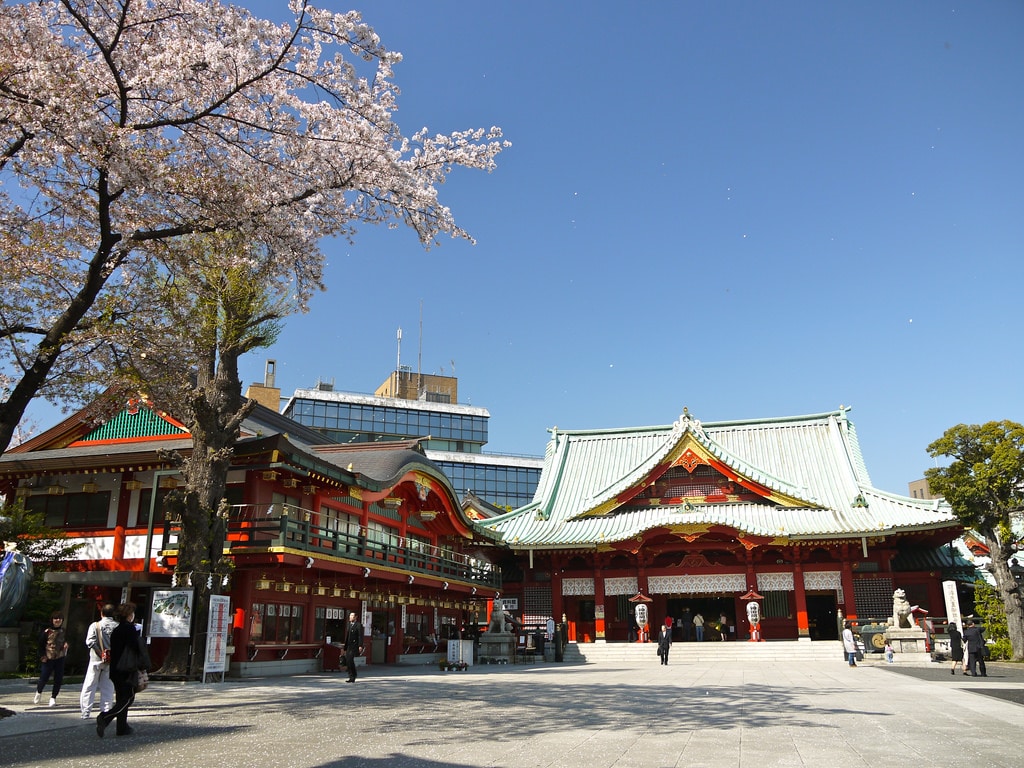 Kanda Myojin Shrine is the chosen Shinto shrine for IT geeks and companies to get their blessings and ask for redemption or good fortune. The shrine is famous for new startups to come seeking good luck with their new launch and it is not uncommon to see entire companies praying to the gods.
Its success as the place to go stems from the two Gods enshrined there: Ebisu and Daikoku, both known as the Gods of fortune, fishermen and agriculture. What to buy to give back to your fellow geeks back home? An especially designed charm courtesy of the shrine's monks and which is made of three pieces, a credit-card-sized one for your wallet, a sticky strip for your computer and a tiny SD-card-shaped sticker for your phone so all your devices are properly protected.
As blessings and chanting ceremonies are common at the shrine, it is not unusual to find one ongoing when visiting. Quite a display of good fortune.
Robotise yourself
If you are a robot fan, and have already visited the eccentric Robot Cafe, you could try Gundam Cafe instead. The futuristic looking bar is filled with Gundam inspired foods and drinks. While it is not as crazy as other cosplay elements of Japan it adds a bit of Anime flavour into the day.