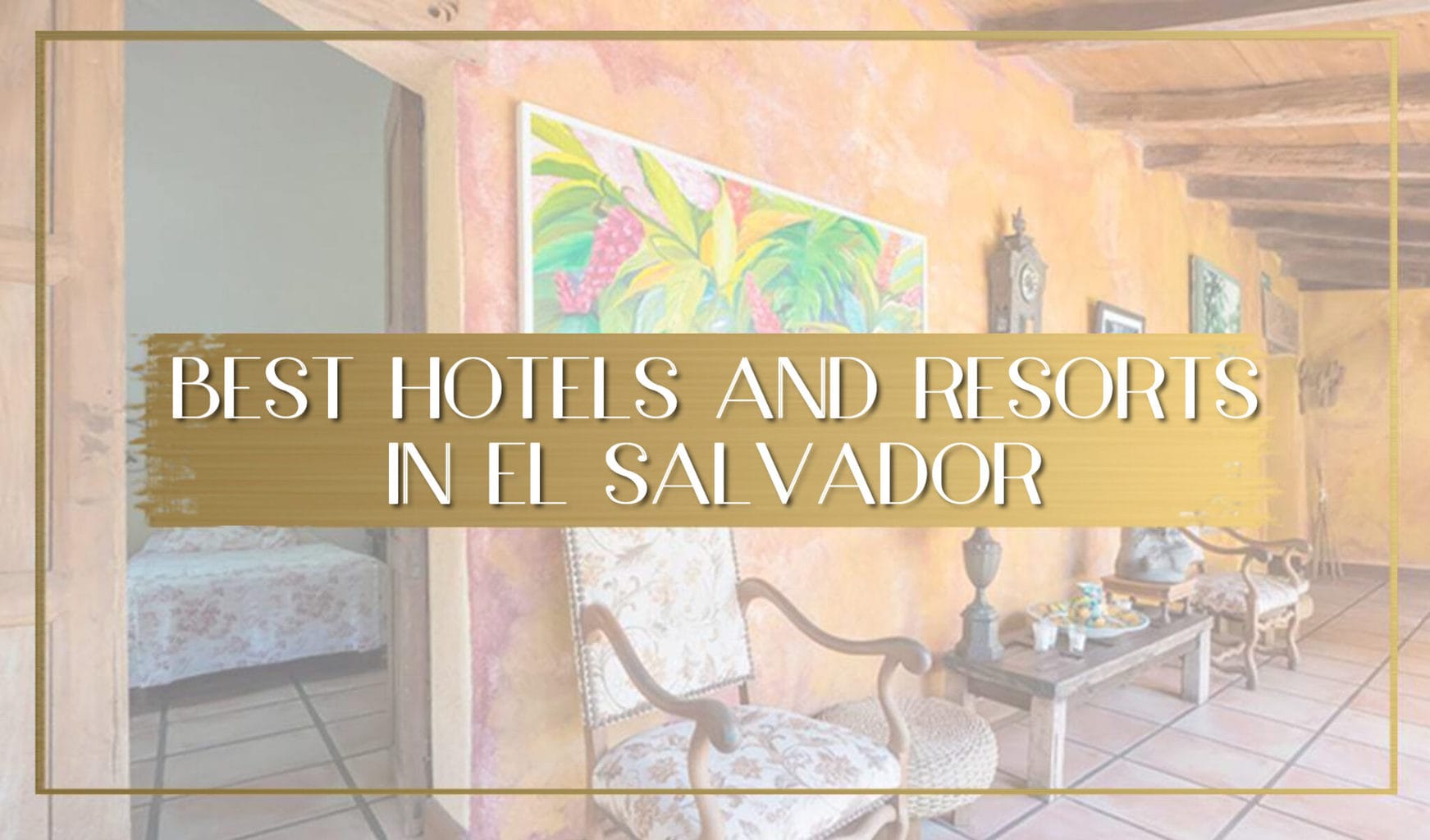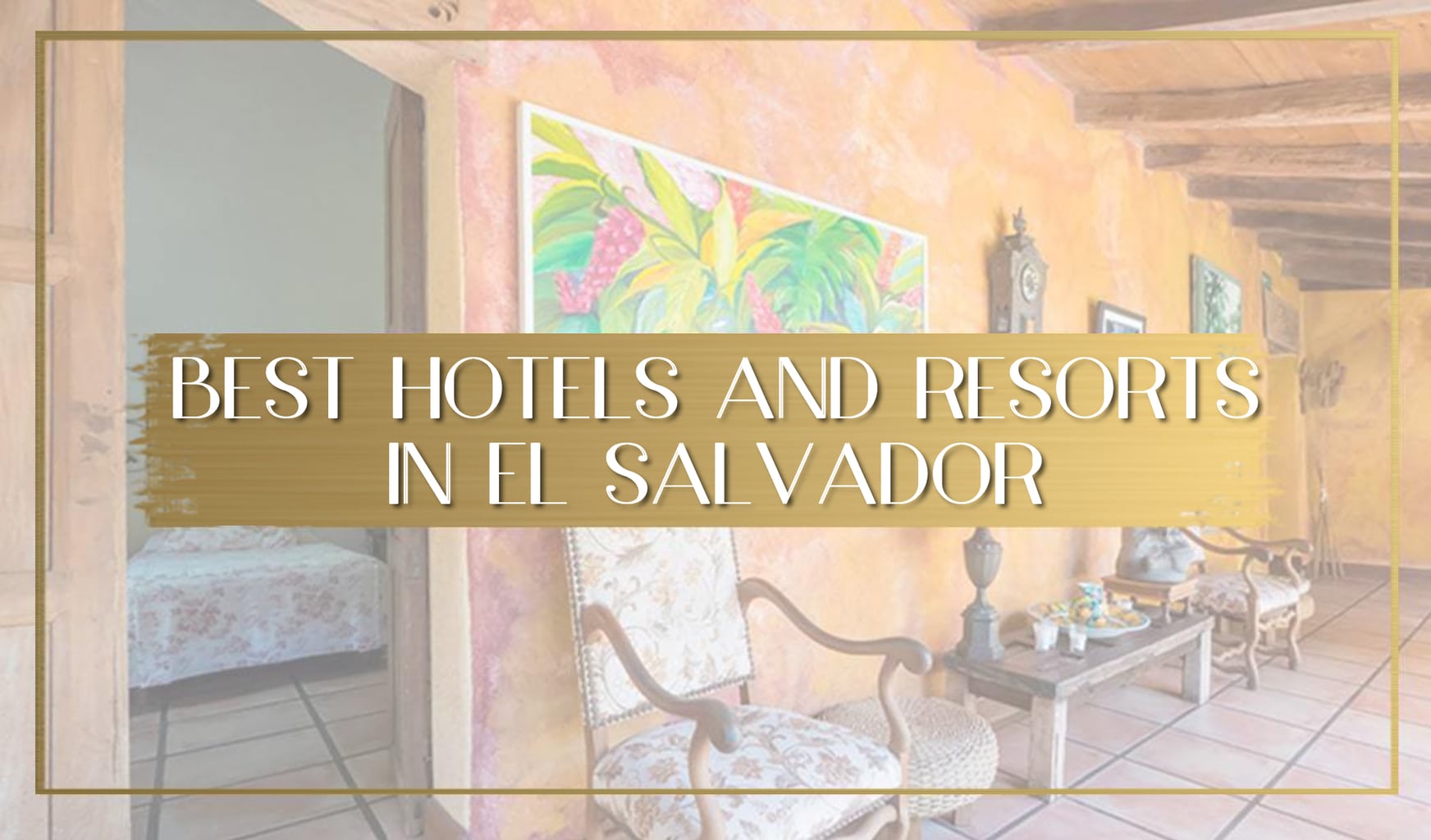 This small country in Central America is also one with a big heart. Despite being plagued with gang violence in the capital of San Salvador and La Libertad, I found the people of El Salvador to be extremely hospitable and welcoming. While the crime statistics should definitely not be ignored, El Slavador is an otherwise peaceful country. Read more about safety in El Salvador here. Outer areas such as Suchitoto and La Rutas de Las Flores were fantastic areas to explore the country's rich culture and delicious food. There are volcanoes to hike up and unchartered waves to surf. You can read my full guide to El Salvador here for the inside scoop.
While El Salvador is not overflowing with luxury accommodation, there are some gorgeous colonial boutique hotels as well as the usual international chains in San Salvador. My advice when traveling El Salvador is to find hotels that are owned by locals, which are usually found inland. They will be very accommodating and you will get to experience El Salvador from a native's perspective. If you're a surfer or a traveler looking for the beach, there are also a handful of great options for you.
Below is a list of the best places to stay in El Salvador that was compiled through experience and extensive research as well as many discussions with my hosts over in Suchitoto at the Los Almendros de San Lorenzo, who were generous enough to contribute their insider knowledge on the best resorts and hotels in El Salvador that they would personally recommend.
Best hotels in Suchitoto
Suchitoto is a small, peaceful and safe colonial town about 90min from the capital of San Salvador and the airport in El Salvador. It is a good place to base yourself, especially if you are keen to visit Copan and enjoy Salvadoran life outside of the cities. Here you can walk around at night without any issues. The streets are cobblestoned, which is lovely but can make it painful on your feet if you don't wear shoes with a hard sole.
Best hotel in Suchitoto: Los Almendros de San Lorenzo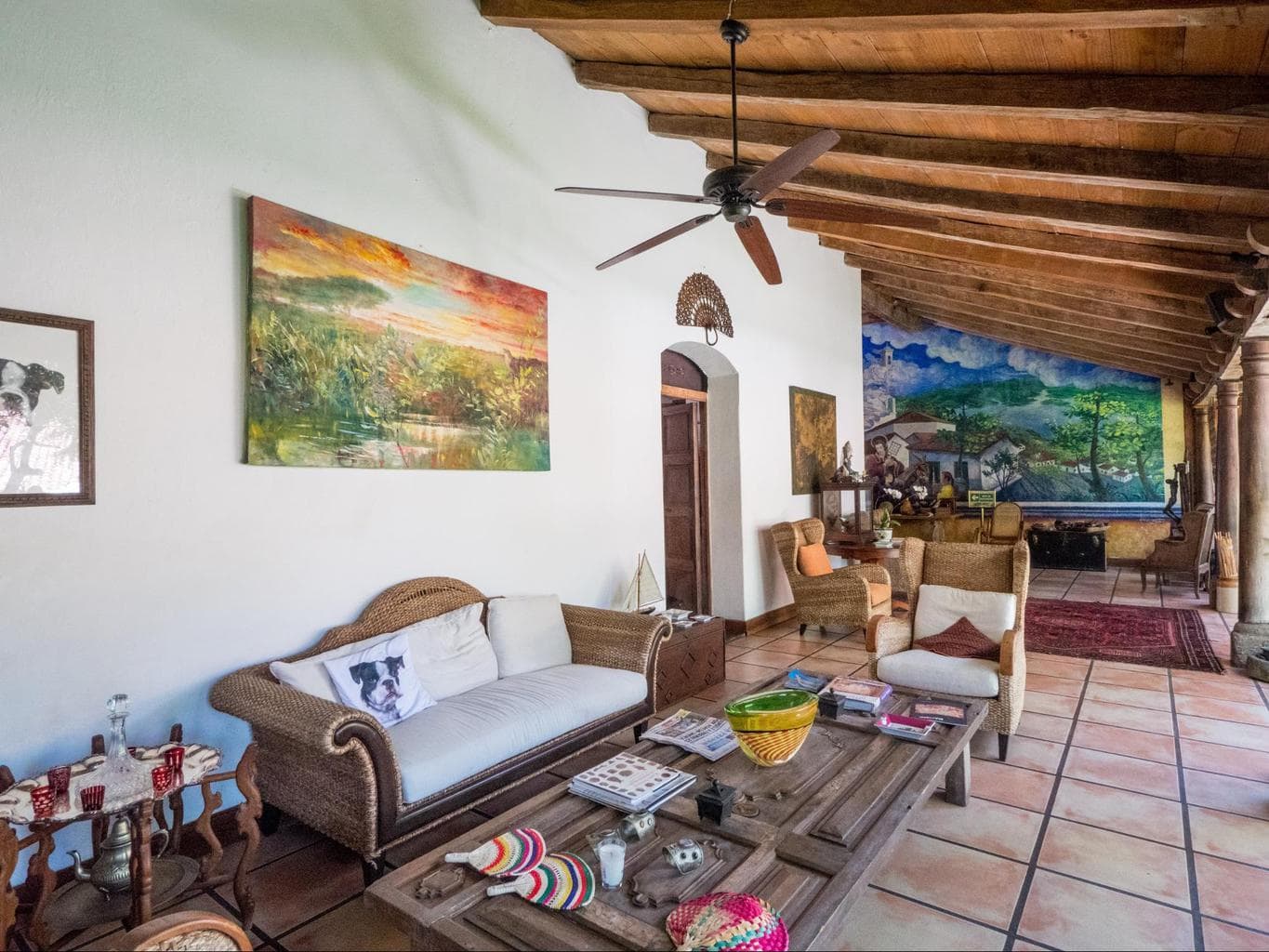 I stayed at this lovely renovated colonial boutique hotel from the 18th century that is run and owned by Pascal and Joaquin, a French-Salvadoran couple who came back to El Salvador after Pascal's events job and Joaquin's diplomatic career came to an end. They are not only fantastic hosts but also share a love for the culture, heritage and food of El Salvador that they will happily give you insights into it all.
I was lucky enough to enjoy their company through my trip as they personally took me around the country on daily excursions, showed me all the best dishes and snacks and told me all about the country's history and traditions. If you can stay there and book excursions with them, they will make your trip unforgettable.
Pascal and Joaquin only guide small groups on completely personalised itineraries taking around journalists from the French newspaper Le Figaro or National Geographic and they are the best in the country. They do not accept many commitments because they don't want to become a large tour company, just continue to do what they love and show visitors their country.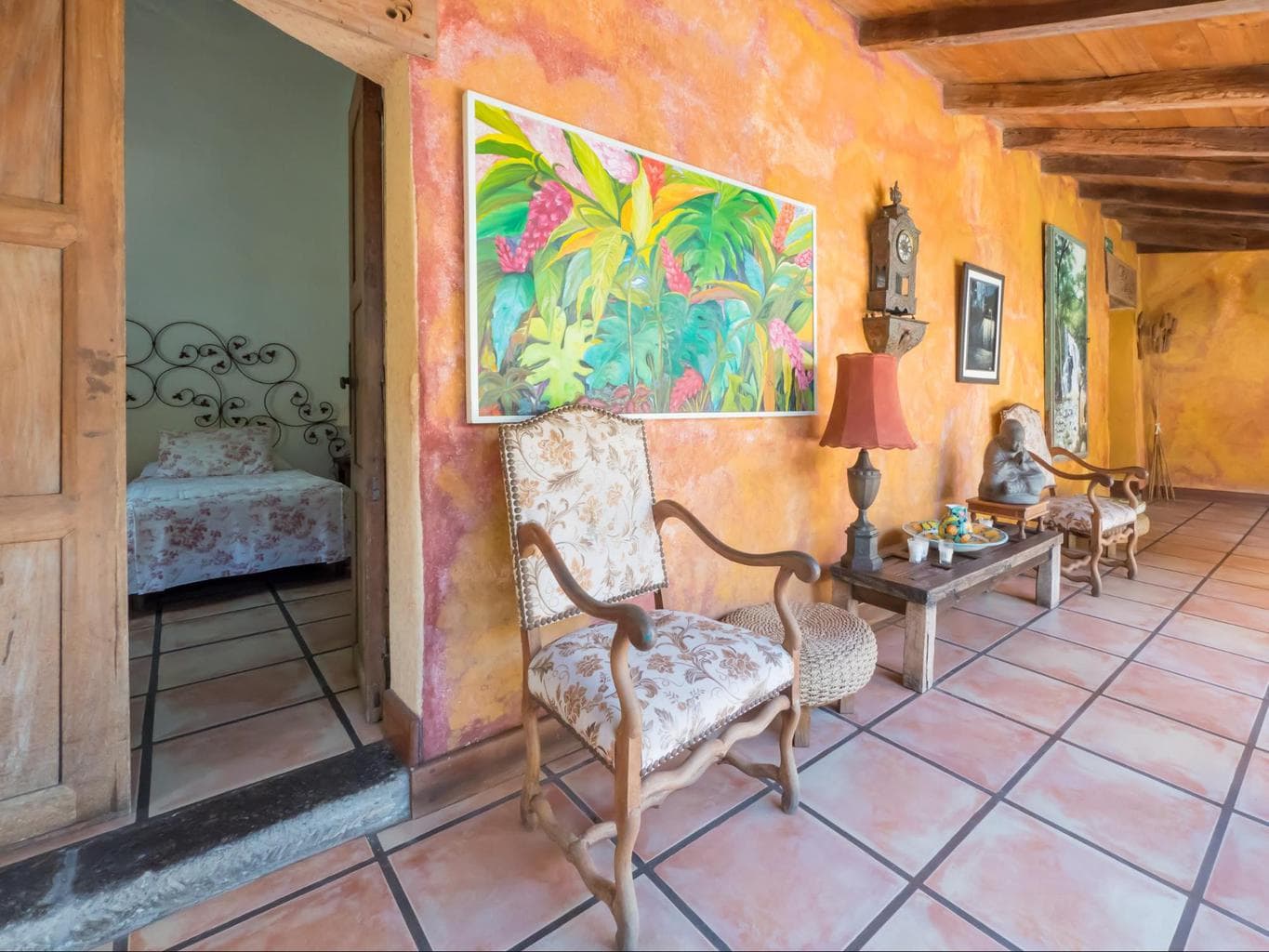 The rooms at Los Almendros de San Lorenzo are comfortable, rustic chic and the hotel has a lovely courtyard where you can enjoy yum local and French fusion dishes prepared by the skilled chef under Joaquin's supervision. They also owned a bar and the only dancing spot in Suchitoto which comes alive on the weekend.
I loved the artistic look and feel of the hotel with walls, furniture and spaces filled with paintings, sculptures and art pieces. If you are on a romantic trip, ask to book their honeymoon suite, located across the street in a separate building, and with views over the lake from its own private pool. Los Almendros also has a pool and an air conditioned restaurant. A treat.
Rates start at US$120. Look at photos and availability on Agoda.
Disclaimer: I paid for my stay and excursions with Pascal and Joaquin in full as this was not a sponsored stay, just my genuine and passionate recommendation as they made my trip very special
Best hotels in San Salvador
San Salvador has a lot of hotels even a few from international chains. However, I would recommend staying away from the city. There is little to see and do and it is the most dangerous part of El Salvador so you are best off staying elsewhere. If you need to spend a night or two in the capital, I put together this list of the best hotels in San Salvador together with Pascal and Joaquin leveraging their years as guides and hoteliers in El Salvador.
Nico Urban Boutique Hotel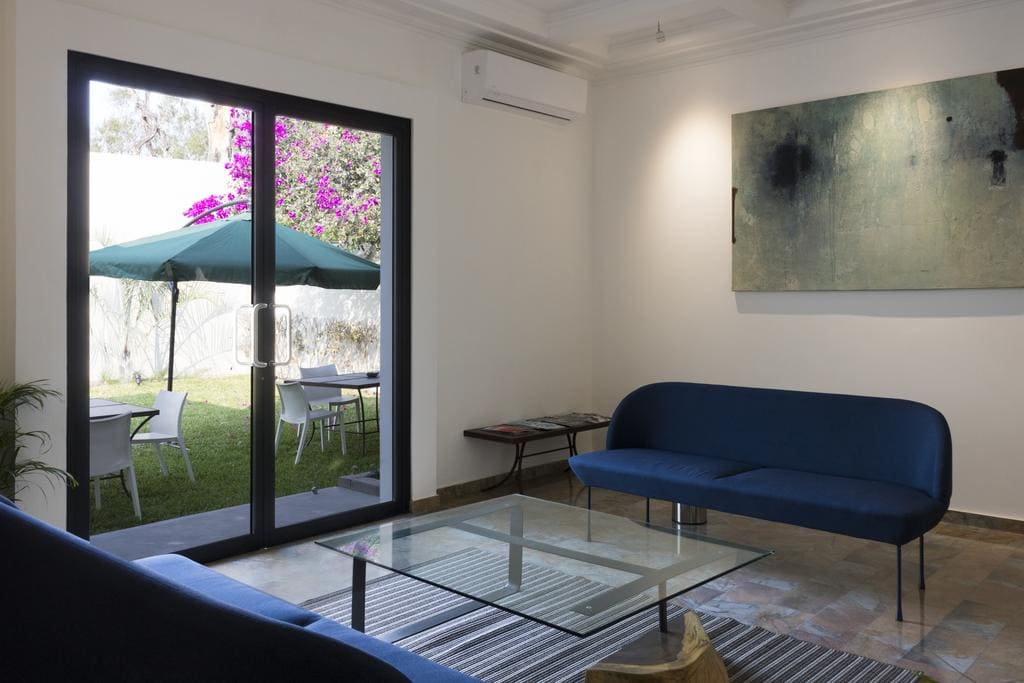 This is the best boutique hotel in San Salvador. It is modern, designer hotel with a more vibrant soul than other hotels like the Sheraton or the Intercontinental. Nico Urban Boutique Hotel is quite centrally located so it is probably one of the best places to base yourself in San Salvador. The entire hotel furniture and art pieces have been made in El Salvador. They are also the home Il Gustaio, one of the best restaurants in San Salvador. Nico is owned by the same group who owns Puro Surf (see further down).
Rates start at US$70. Look at photos and availability on the hotel's website.
Sheraton Presidente San Salvador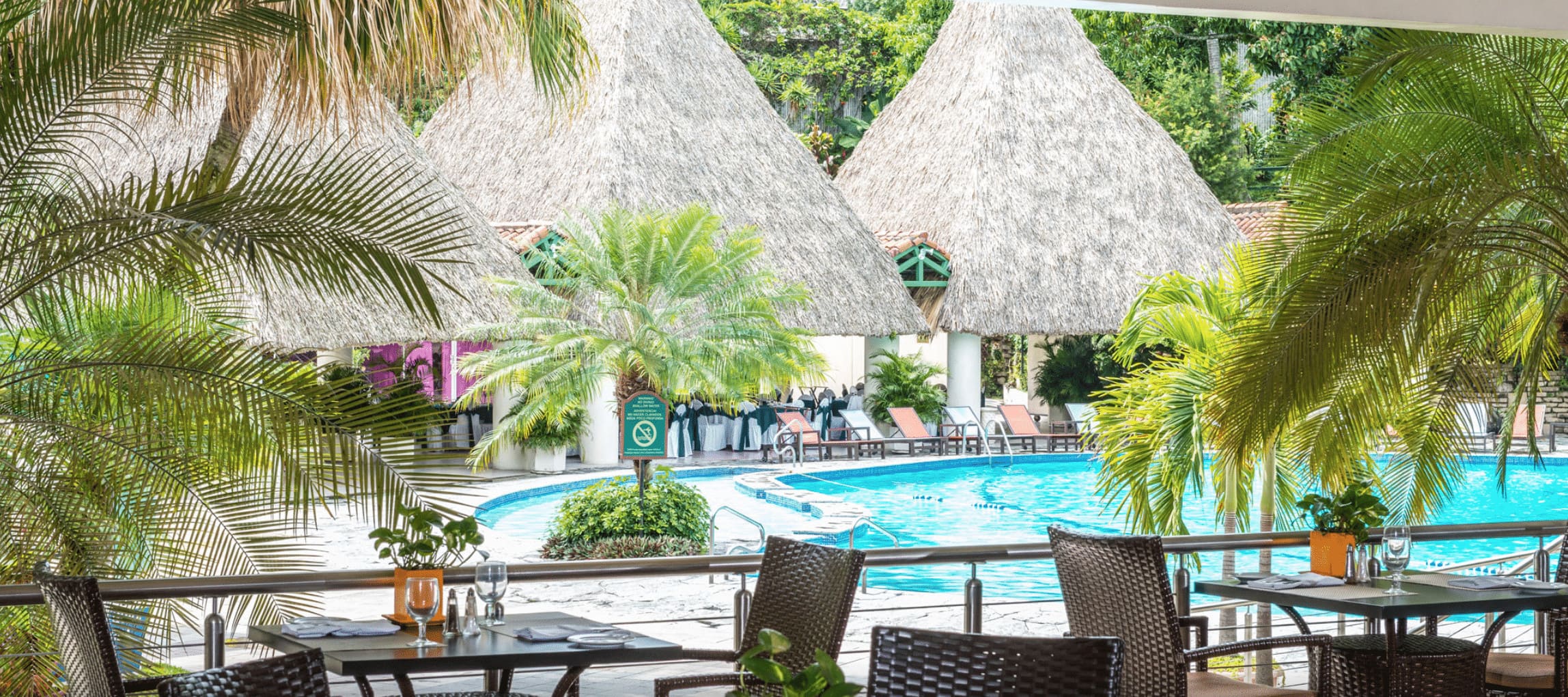 Sheraton is a notch below Intercontinental when it comes to price and quality but also a good option for an international stay. The Sheraton Presidente comes with a pool with thatched bales to freshen up in the hot Salvadoran afternoons. A bit less formal and more holiday-looking than the Intercontinental but also a bit older and farther from the downtown so you'll have to take a cab to explore.
Rates start at US$115. Look at photos and availability on Agoda.
Intercontinental San Salvador Metro-Mall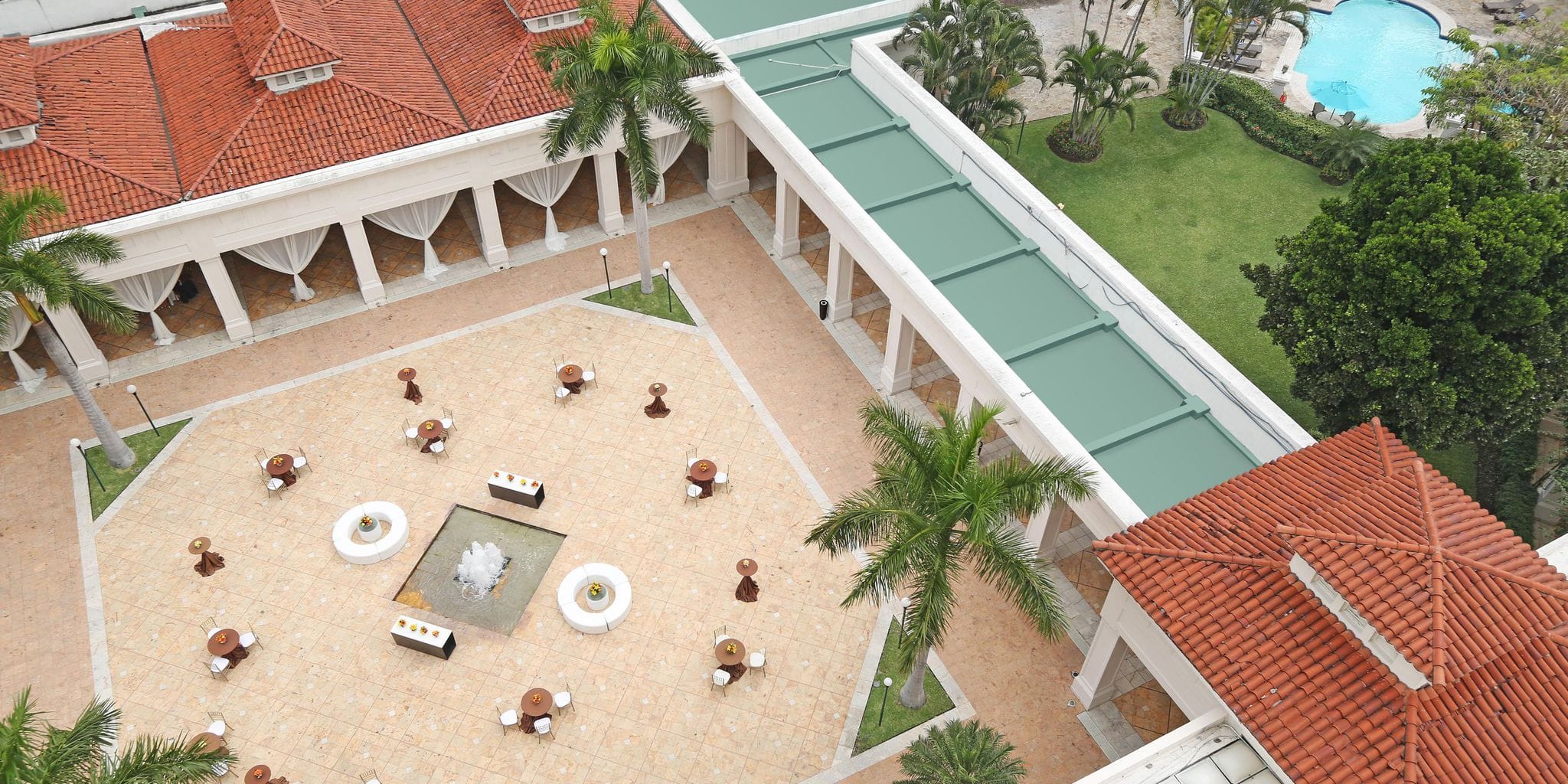 Expect the usual from Intercontinental with modern standard international feel and all the amenities you would expect but not a lot of Salvadoran touches. Its mall location means you can conveniently pop by to shop or get some food. There is a concierge on site to provide personal recommendations and help you book tours or restaurants.
Rates start at US$100. Look at photos and availability on Booking.com or Agoda.
Best beach resorts in El Salvador
If you are looking for a beach getaway in El Salvador, most of the best places lie along the coast West of San Salvador. The strip of beaches from La Libertad on are the most popular both for surfers and non-surfers. They are easily accessible and have direct beach or sea access. However, do not expect El Salvador to have the fine white sand that you can find elsewhere. The beaches in El Salvador are darker in color, sometimes a volcanic grey tone.
La Cocotera
Rustic chic beach eco-friendly resort in one of the few strips of beach in El Salvador with sandy shores. The resort is small with only six rooms located in a coconut grove and housed in two-storey brick buildings with thatched roofs and wooden structures right on the sand. La Cocotera is farther away from El Salvador so it is also quieter and clear of surfing tourists. You can go kayaking or join any of the activities available or just laze on a hammock.
Rates start at US$390. Look at photos and availability on Agoda.
Tortuga Village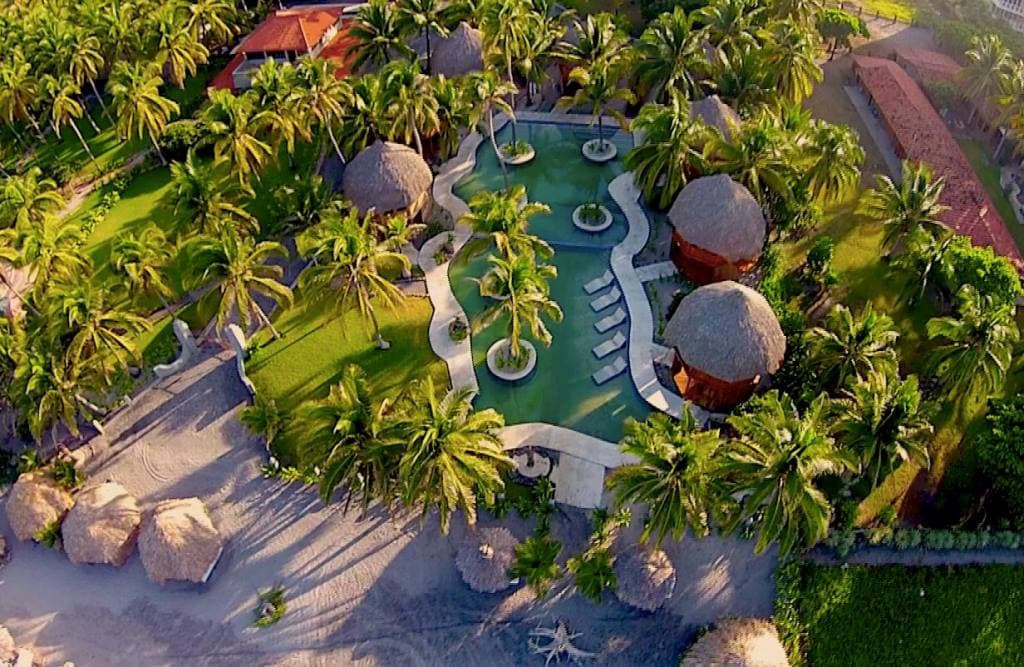 Tortuga Village is a small beach resort with only eight two-storey bungalows with thatched roofs and teak walls right by the beach on the Costa del Sol. The beach here is volcanic so more a shade of grey than the white sand beaches you may find in the Pacific or Asia. The entire feel is casual, relaxed and understated so you can truly relax and let go. If you feel like being active you can go on horse riding excursions or tours of the mangrove area nearby.
Rates start at US$185. Look at photos and availability on Agoda.
Boca Olas resort Villas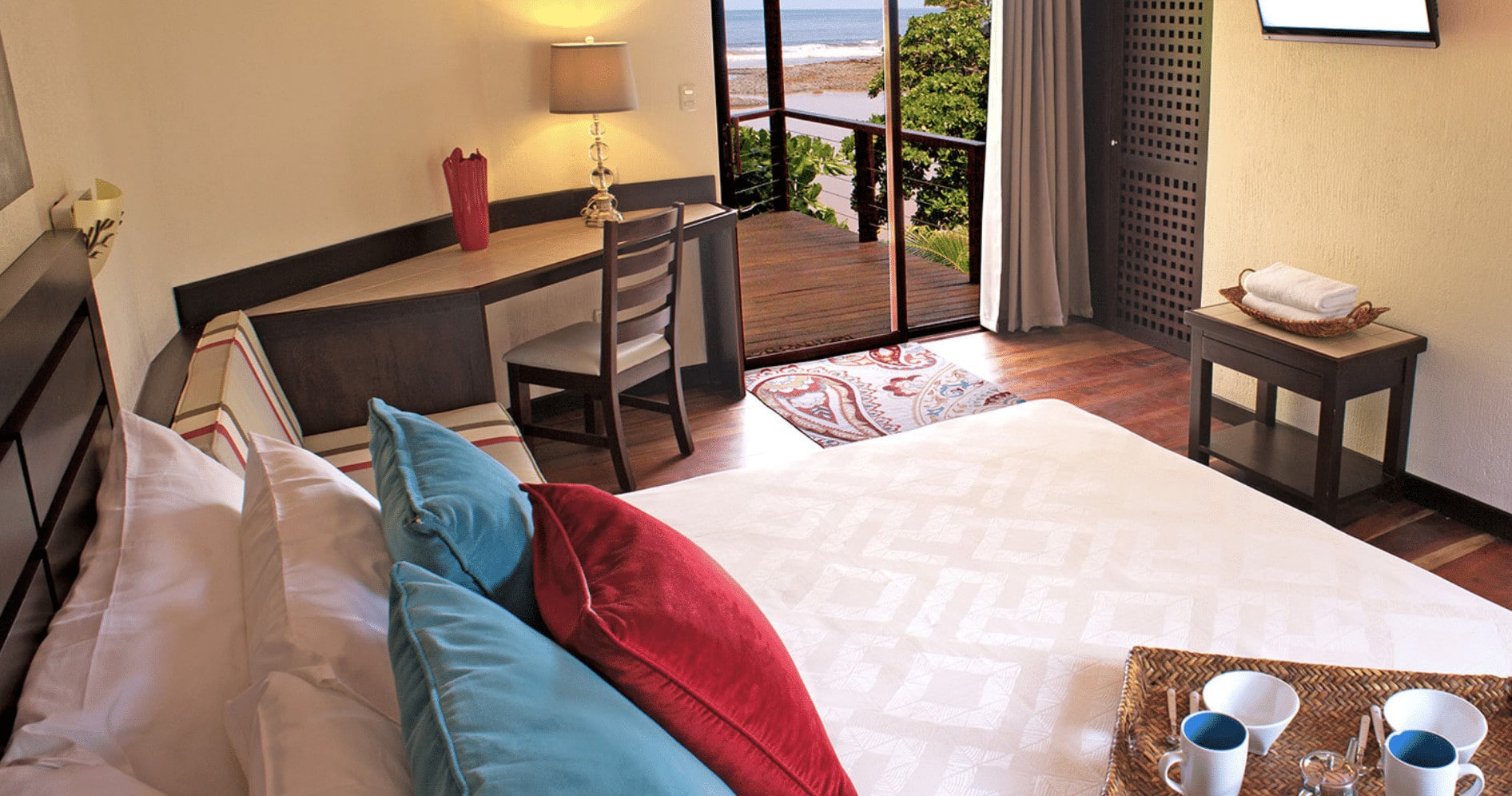 This surf resort in El Tunco, 40min from El Salvador's international airport and from San Salvador, is right in front of La Bocana surf break so it is perfect for those looking to surf but it is also a good option if you are not into surfing. Because of its location in the village of El Tunco you can venture out as well as experience the surfing culture of El Salvador. This is a bigger hotel than the rest on this list so it is slightly more developed and modern.
Rates start at US$140. Look at photos and availability on Agoda.
Hotel B Boutique El Salvador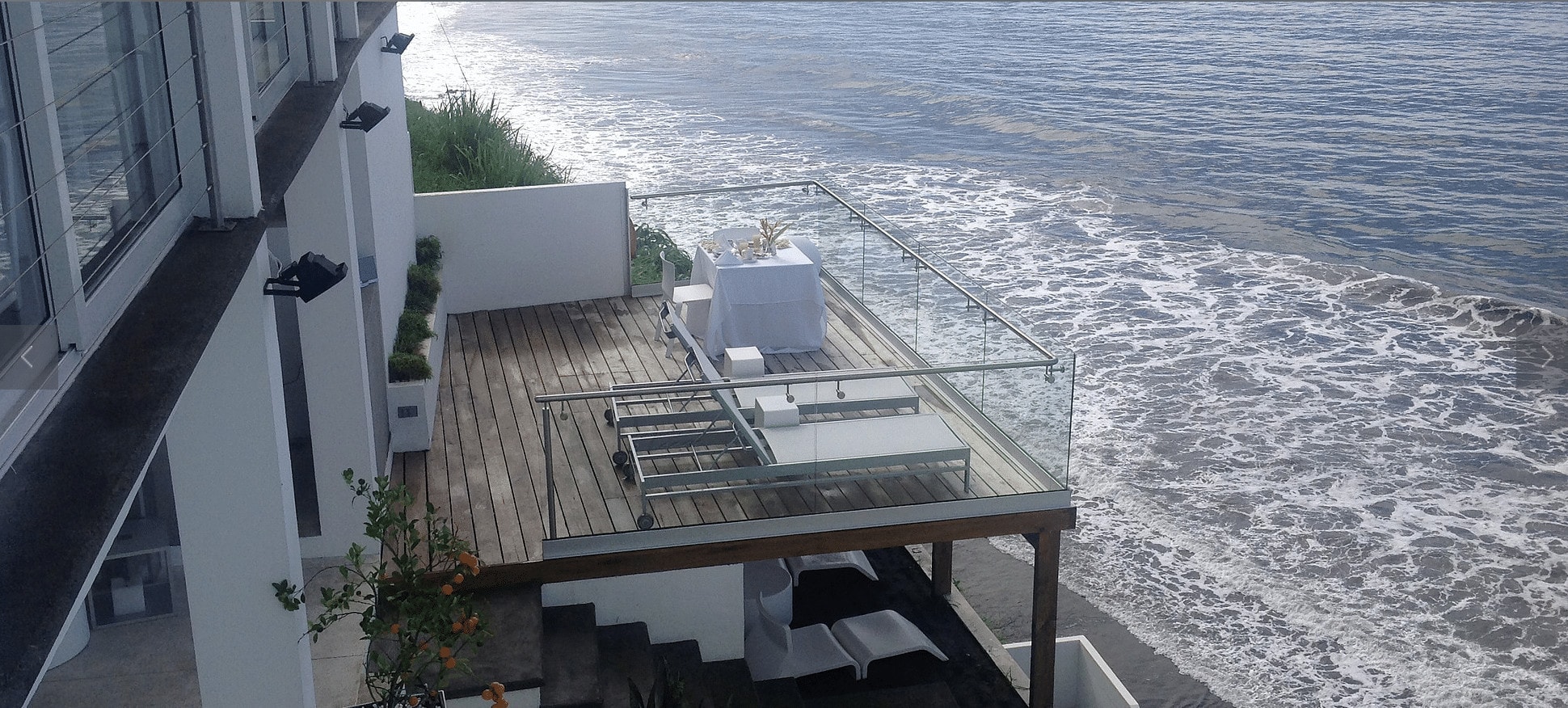 Located on a cliffside perched above the ocean, Hotel B is right under the very popular restaurant La Ola in a very dramatic location. It is a destination for couples looking for an intimate getaway. Whitewashed walls, glass windows with views over the ocean and outdoor swimming pools and chillout areas. There is not much to do in and around within walking distance as the hotel does not have beach access, so it is a place to come to get away from it all or have a base from where to explore the country on day trips.
Rates start at US$285. Look at photos and availability on Agoda.
Best surf resorts in El Salvador
Las Flores
Las Flores is possibly the most luxurious beach resort in El Salvador. Originally created with surf in mind, Las Flores also caters to those who not only come for the surf but who accompany a surfer or who want a beach getaway. For the little ones there is a surf school to get started and you can also go fishing. There is daily yoga on the deck. The main infinity pool has lovely ocean views and a hot tub. There are only 15 sea-facing rooms at Las Flores.
Rates start at US$330. Look at photos and availability on Agoda.
Puro Surf
Owned by the same group as Nico Urban Boutique Hotel, Puro Surf specialises in just what the name indicates: learning or practising surfing. Located in one of the most popular surfing spots in El Salvador, El Zonte, the hotel opened in 2017 with a strong focus on its surf school. So if you are not going to ride the waves, this may not be the best option for you, although the hotel insists there are other activities like yoga or cultural tours and maybe you could go sightseeing while your significant other or children are taken care of among the waves. Puro surf is modern chic with a bohemian surfing vibe that is quite unique in El Salvador but which I suspect will start to take over the new openings just like it did in Costa Rica or Nicaragua.
Rates start at US$90. Look at photos and availability on Agoda.