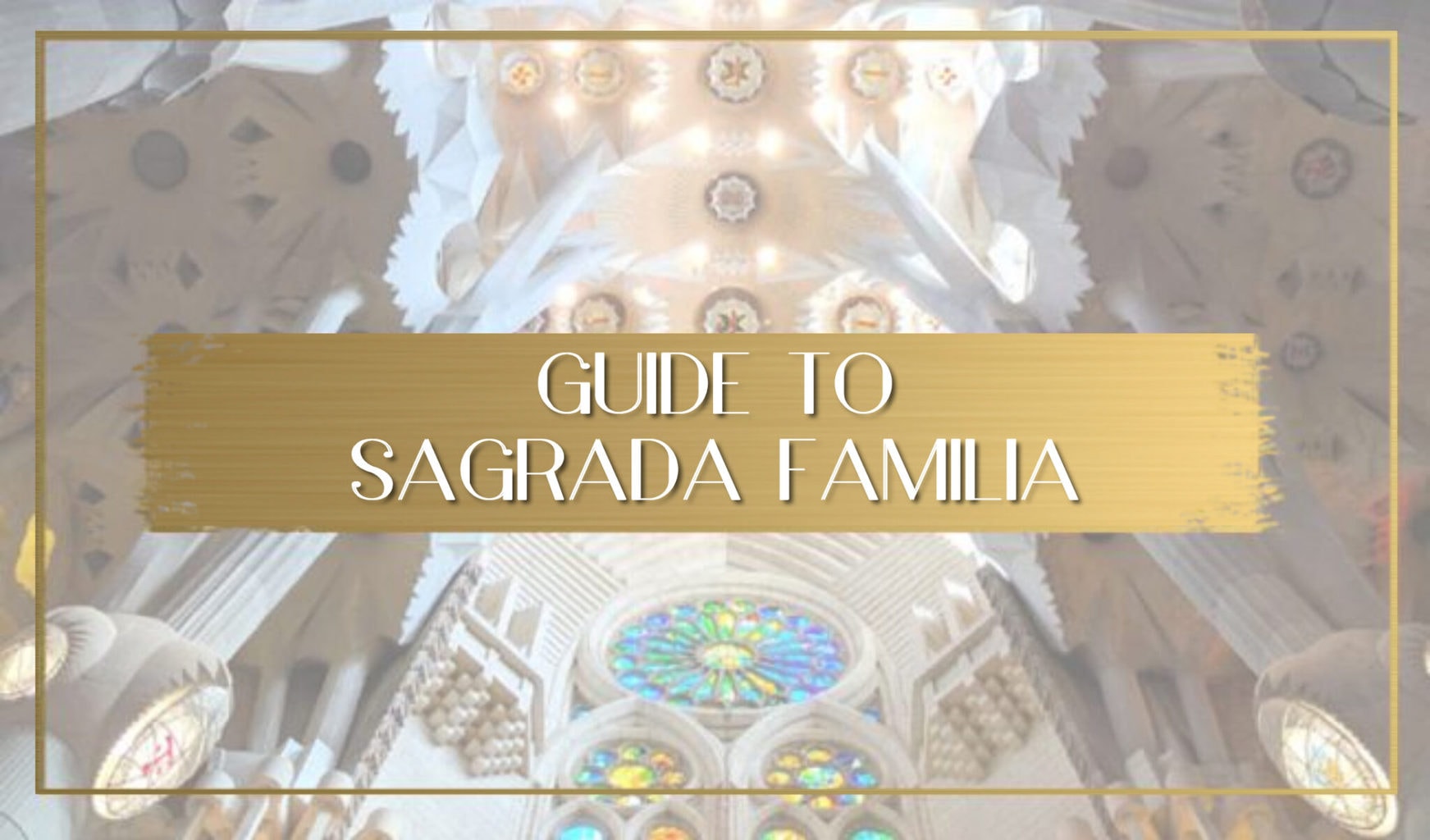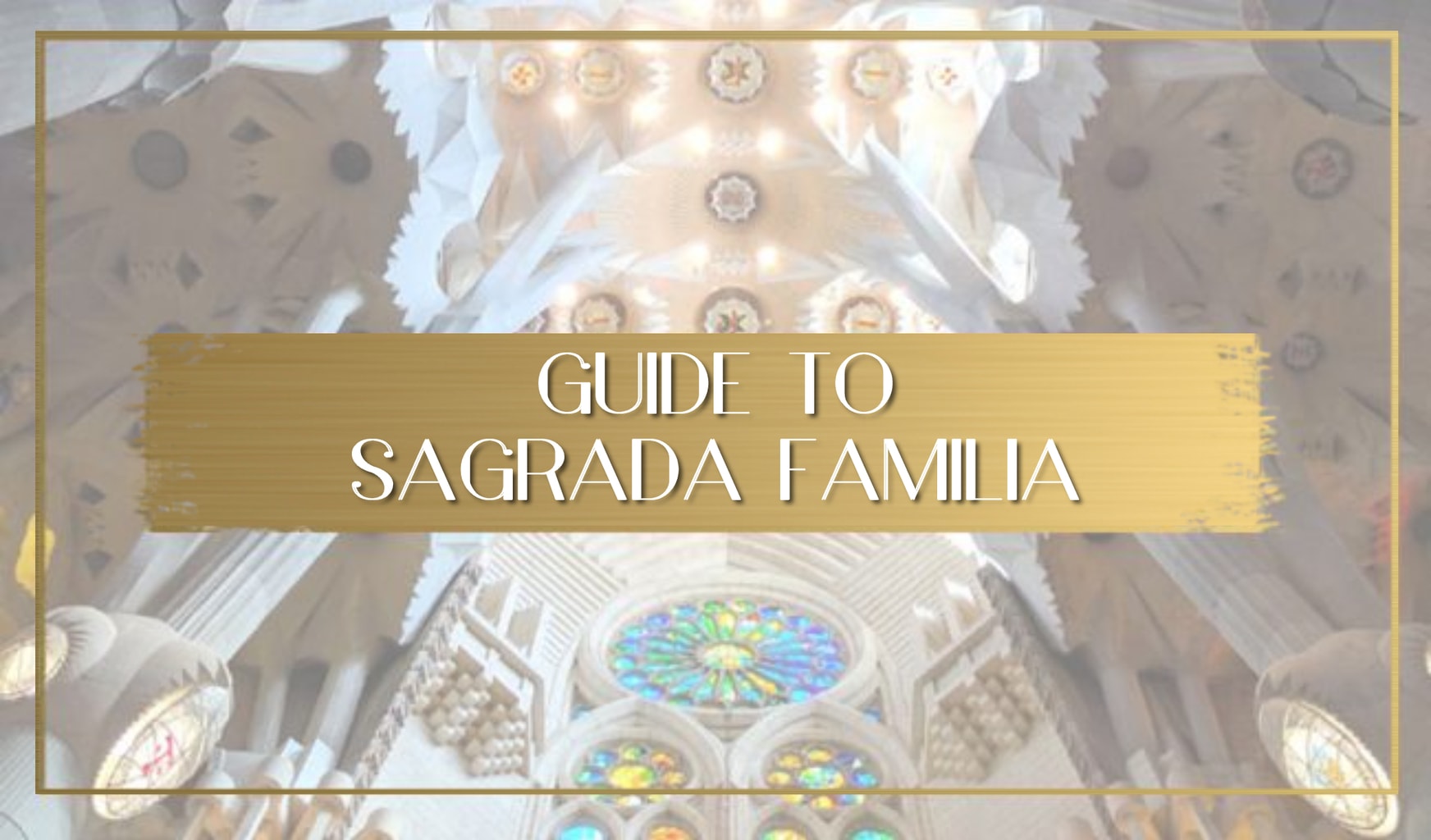 When I was a kid we would joke that Sagrada Familia would never be finished. It just seemed that such an endeavor, with so many tall towers and intricate details, would take years and generations to be finished.
Visiting Sagrada Familia was always a highlight of our trips to Barcelona, something even as kids we looked forward to. But we all had the feeling that we would never see it finished. It didn't help that there was no estimated date for completion and that construction started in the 19th century.
The building had become part of the Catalan psyche and when something was taking very long we would say it was "like the Sagrada Familia".
But this has now changed and Sagrada Familia has an estimated date of completion for 2026, 100 years after Gaudi's death.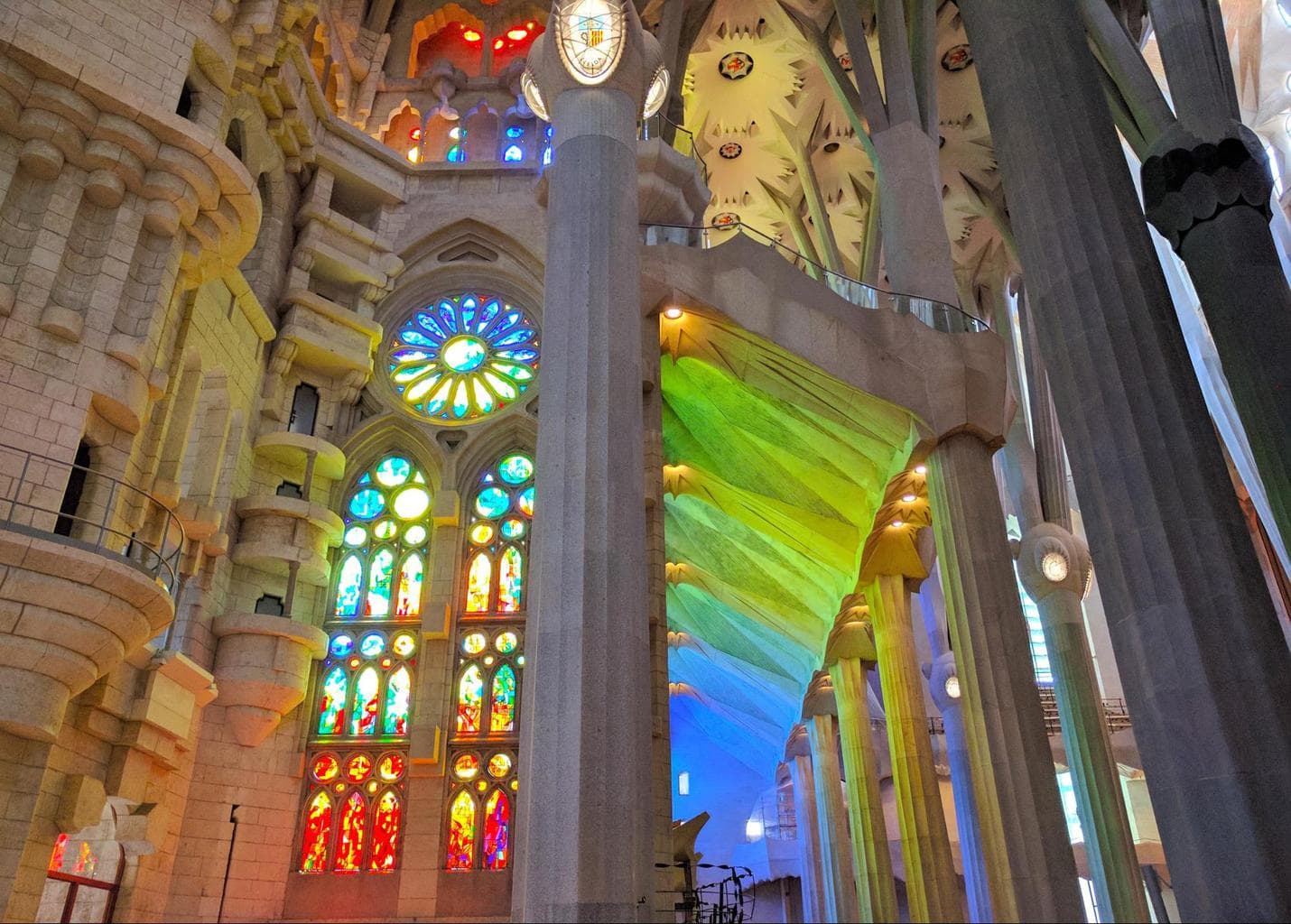 Bonus Barcelona Guide

Check out my detailed guide on Where to stay in Barcelona with details on each neighbourhood and best hotel recommendations. I have also written a 1 Day in Barcelona Guide and a complete travel guide to Barcelona – Psst I am a local to the city! If you have a car, you can go on an epic Road Trip Across Europe.
The history of Sagrada Familia
The first stone of Sagrada Familia was laid in 1882 but the idea had been in the making for a while when a local catholic association started to pitch for a temple dedicated to the Holy Family, La Sagrada Familia. Finally, a plot of land was purchased and construction began.
Gaudi was not the first architect but he took over a year after the start of the construction when Francisco de Paula del Villar, the original architect, resigned due to disagreements with the promoter. He was initially directing the construction while also managing other projects but decided to fully devote himself to the project in 1914.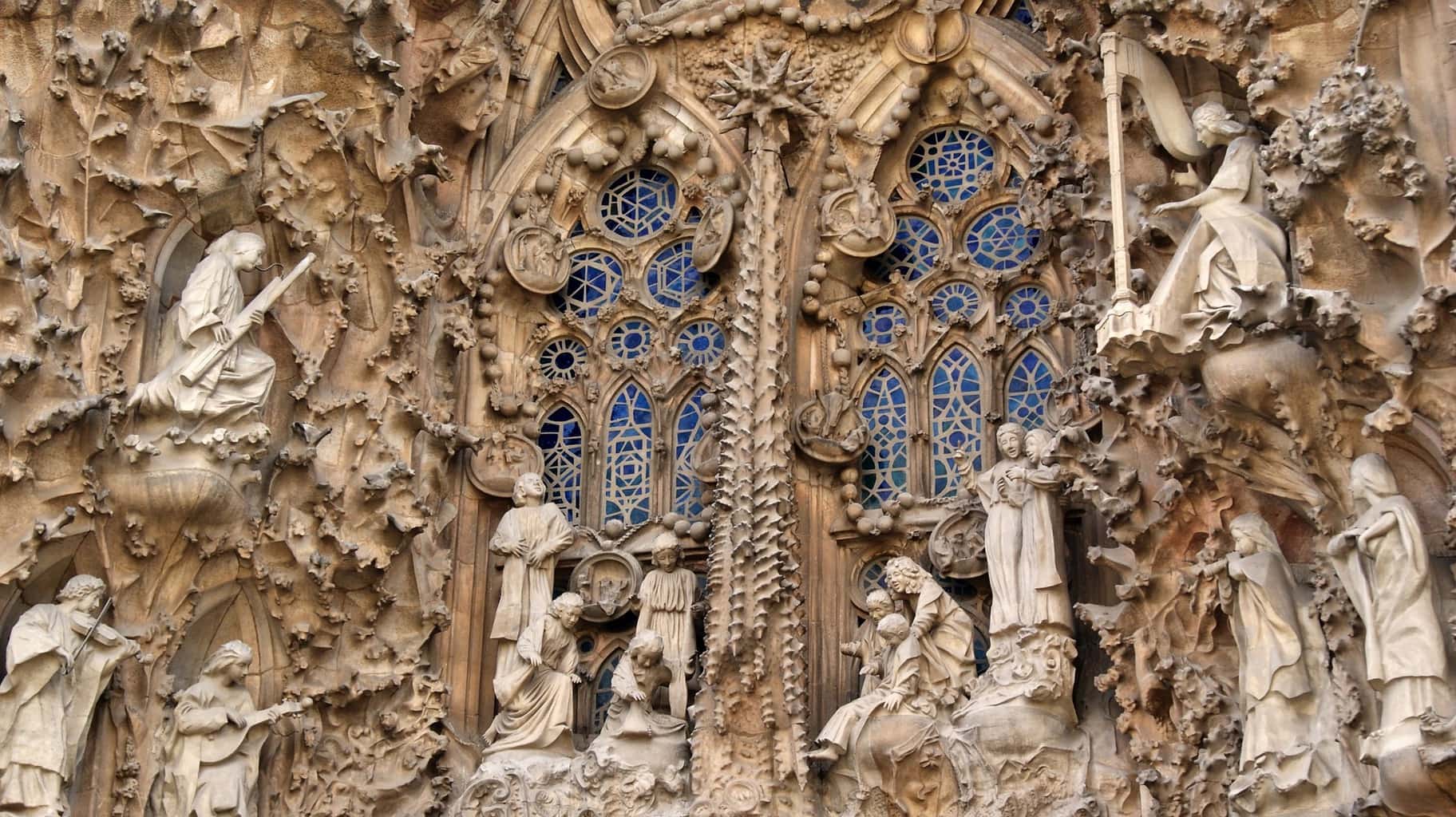 Ever since the beginning, Sagrada Familia was built with donations, just as it was traditionally done with Catholic temples and churches. In 1889, when the crypt was finally finished, Gaudi received a large anonymous donation which encouraged him to rethink the original neo-gothic design from de Paula and propose a grander and more symbolic alternative. This is when his genius and ideals came into play.
From 1914 until his death in 1926, Gaudi was fully devoted to the project and is said to have practically lived by the crypt in his workshop, where the plans and replicas of the various sculptures and elements of the temple were created. He died tragically, after being hit by a tram, and well before the finishing of the temple now slated for completion to commemorate 100 years of his death.
After Gaudi died, Domènec Sugrañes took over the construction following his designs and concept. It worth noting that, despite the long time in the making, construction has never stopped since 1883, despite the Spanish Civil War in 1936 caused uprising and the burndown of the studio workshop and the crypt. Immediate successive architects after Domènec had worked with Gaudi while he was alive and all of them have always followed his designs and principles.
Sagrada Familia today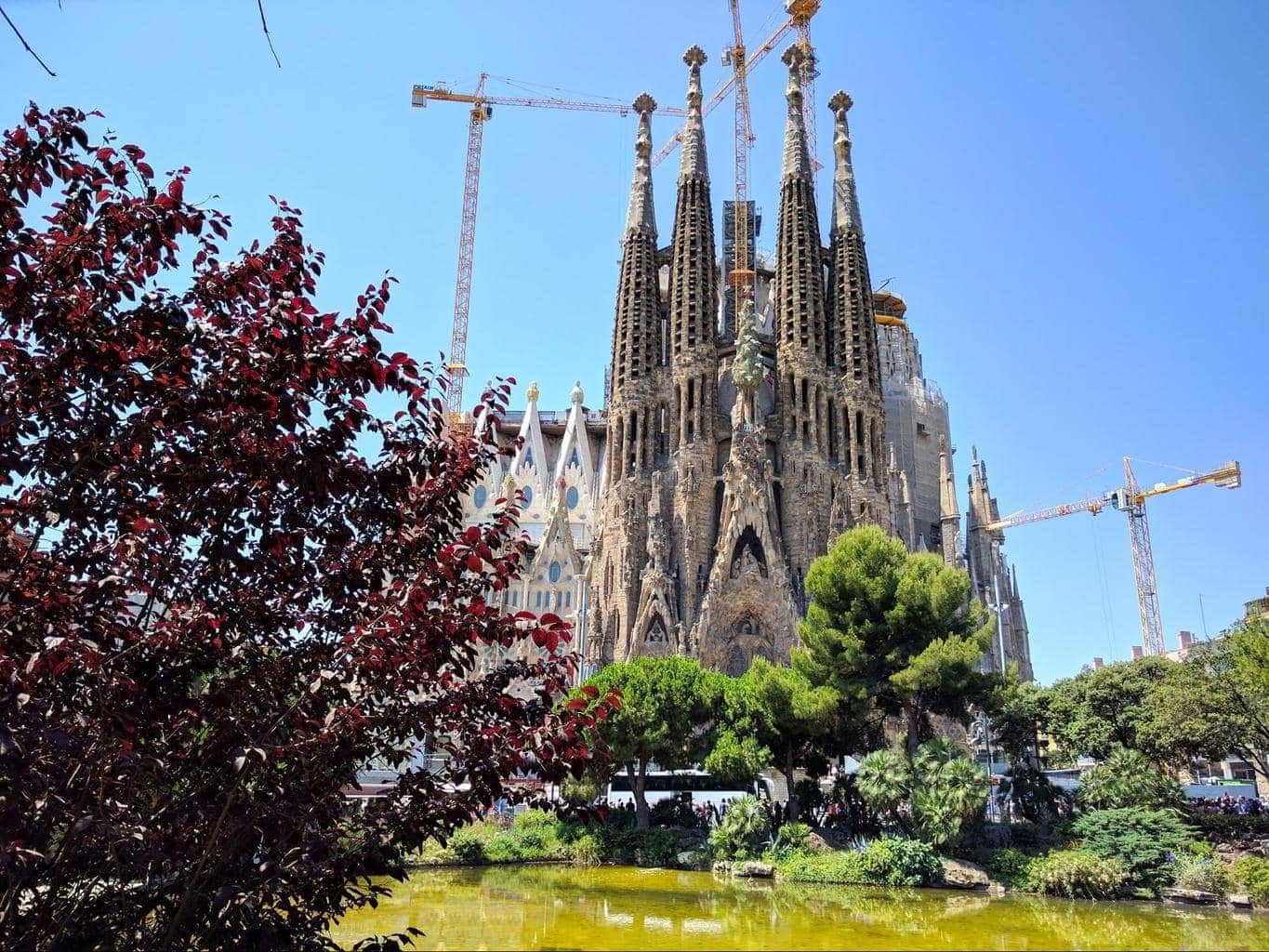 The building was constructed from the bottom up, starting with the crypt then the Nativity Facade and the first tower, which Gaudi still saw completed. From then on, the four main towers completed in 1976 and the work on the Passion facade followed. The Barcelona City Council added lighting to the facade in 1952 and it has stayed there ever since.
The Passion facade was only completed in 2001 and a first mass was conducted with the turn of the millennium in 2000. It was not until 2010 that the temple was consecrated as a place of worship by His Holiness Pope Benedict XVI. Regular mass service is now conducted every Sunday at 9am and it is free for everyone. Mass is conducted in several languages in what is called International Mass.
Despite the increasingly fast construction of the temple, the six main towers are still to be built. These correspond to the Virgin Mary, Jesus Christ and the four Apostles and will make Sagrada Familia the highest religious building in Europe. But the temple will not be complete until the main facade, the Glory facade, is completed, in 2026.
Although Sagrada Familia has always been built with donations and never ran out of funding, a major fund raising was conducted in 1955 and has been repeated annually ever since. Anyone who is interested in contributing has been able to become a member of the Sagrada Familia, paying yearly donations that help with the construction and getting discounts in exchange.
My mother has been a member for years. This has recently been stopped, I am guessing because the foundation which manages it has enough funding to pay for the remaining work. Certainly, the hordes of tourists that visit the temple every year have sped up construction and deemed the private donations unnecessary.
Visiting Sagrada Familia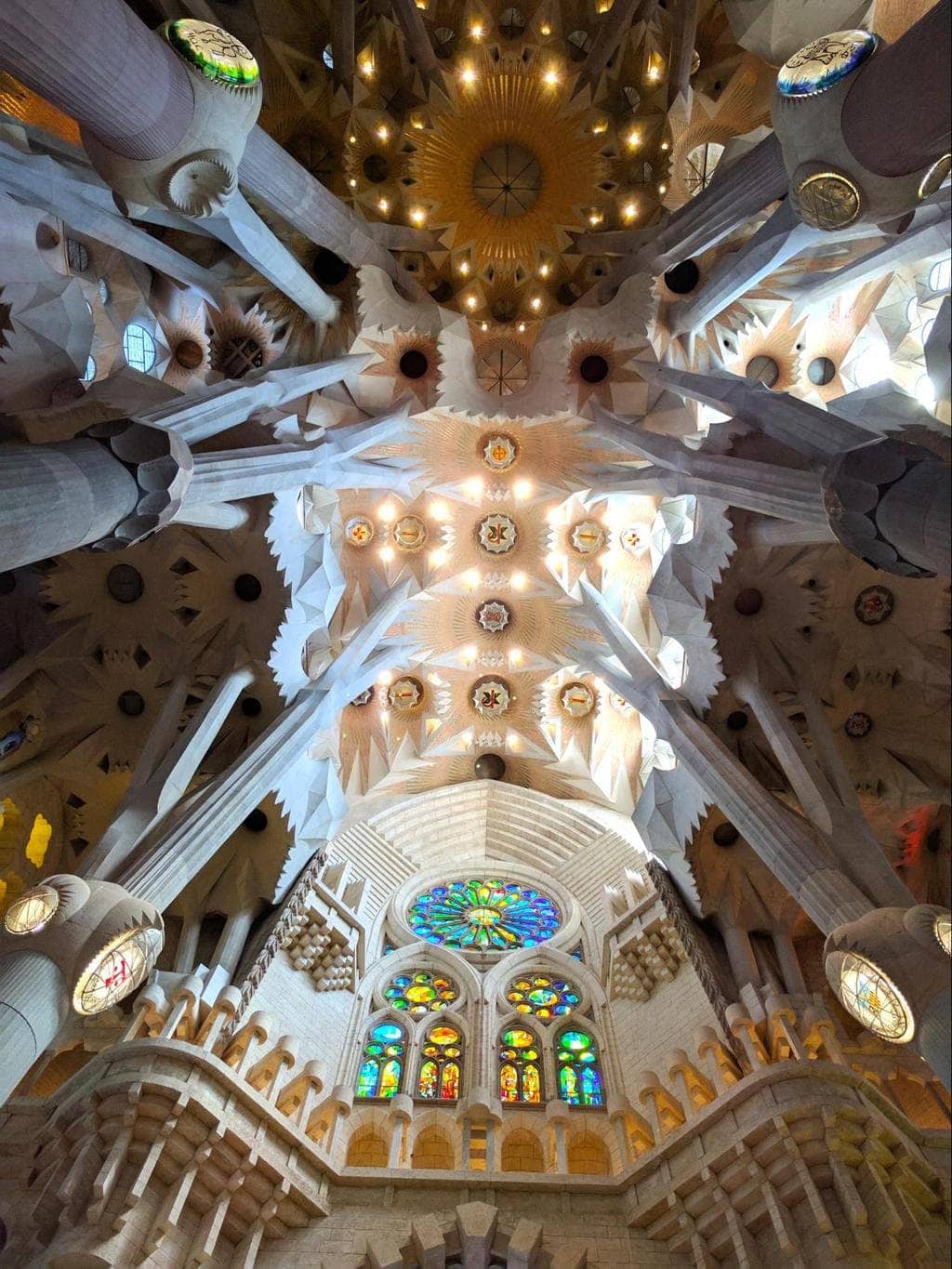 With over 100,000 reviews, The Basilica of the Sagrada Familia is the world's most reviewed attraction on TripAdvisor ahead of the Eiffel Tower, the Colosseum, Central Park or the Louvre. It receives over 4.5 million visitors a year, that is over 12,000 a day or 1,200 an hour and about half of the visitors to Barcelona make it inside.
During the peak summer months the amount of visitors wandering the inside and outside areas of the temple is astonishing and the queues can take a couple of hours. It is a far cry from what it was when I was a kid or even a university student.
My last visit before 2017, when I still managed to go without a pre-booked ticket and go up the towers without any queues, was in 2001. Since then, its popularity has skyrocketed and with it, the need for planning ahead.
Luckily, there are proper processes in place to ensure everyone can enjoy the visit without having to waste time queueing.
Choosing the right Sagrada Familia tickets for your visit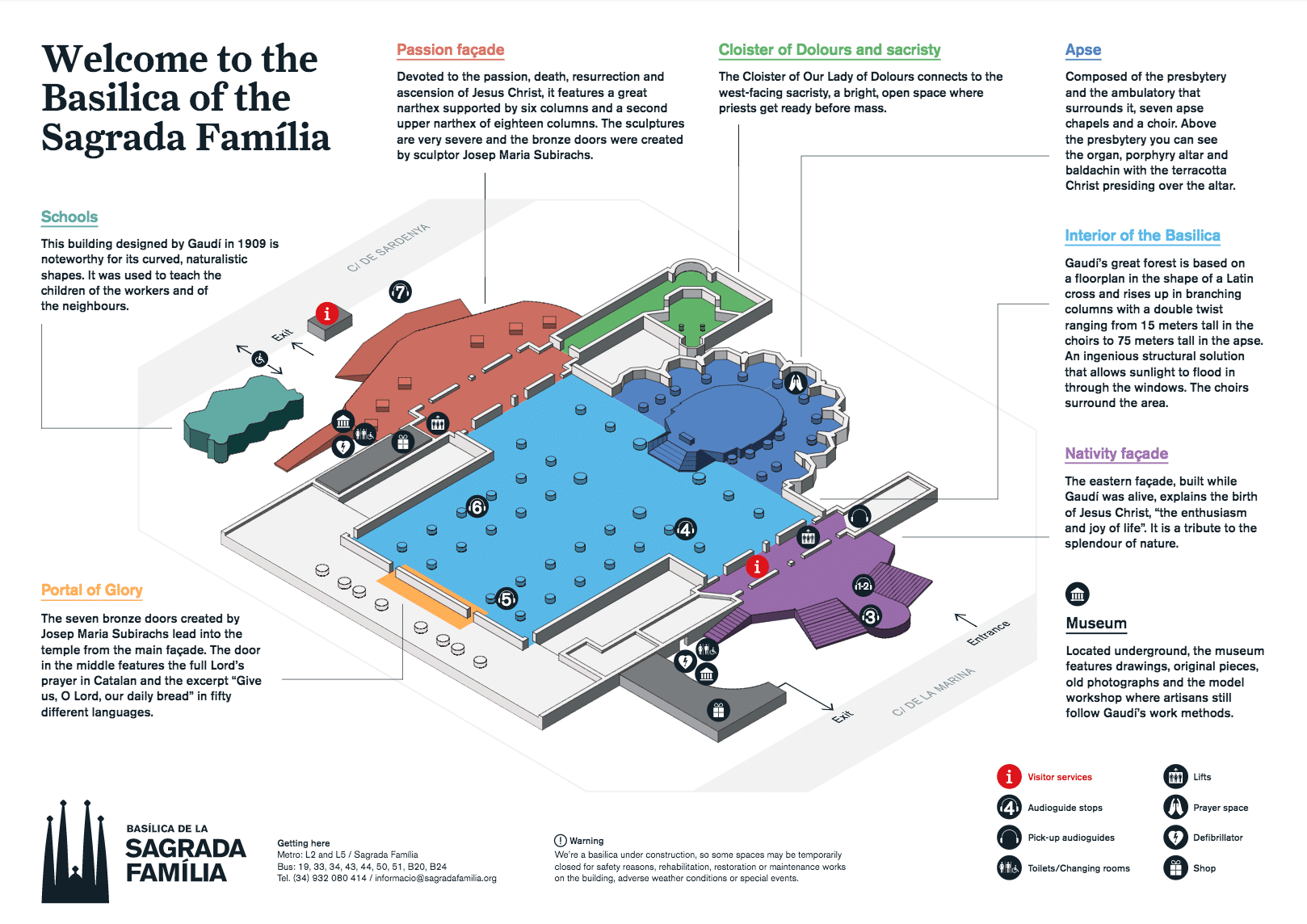 It is essential to buy tickets ahead of time because on the day they will be sold out. Tickets are sold on the Sagrada Familia website up to two months before the date. There are five different types of individual Sagrada Familia tickets. Let me walk through the main advantages and disadvantages of each of the Sagrada Familia tickets.
Basic Sagrada Familia tickets
The basic ticket costs 15 euro and will allow you to enter the Basilica and visit it yourself at your own pace. They are good if you want to briskly walk through but do not want to spend time hearing all the audio guide information. Or if you are already very familiar with the temple. You can find a lot of information on its website so if you are on a tight budget, you can do the research yourself and contrast with what you see.
Sagrada Familia tickets with audio guide
If you want to learn a bit more, you can buy a ticket with the audio guide for 22 euro. It pays to get the guide so you know what you are looking at and hear explanations about the structure and Gaudi's works. The audio guide only has seven entries so you should be factoring in an additional 20min to listen to them all. Audio guides come in a lot of languages including Japanese, Russian, Hungarian, French or German, languages which are not available for the guided tours.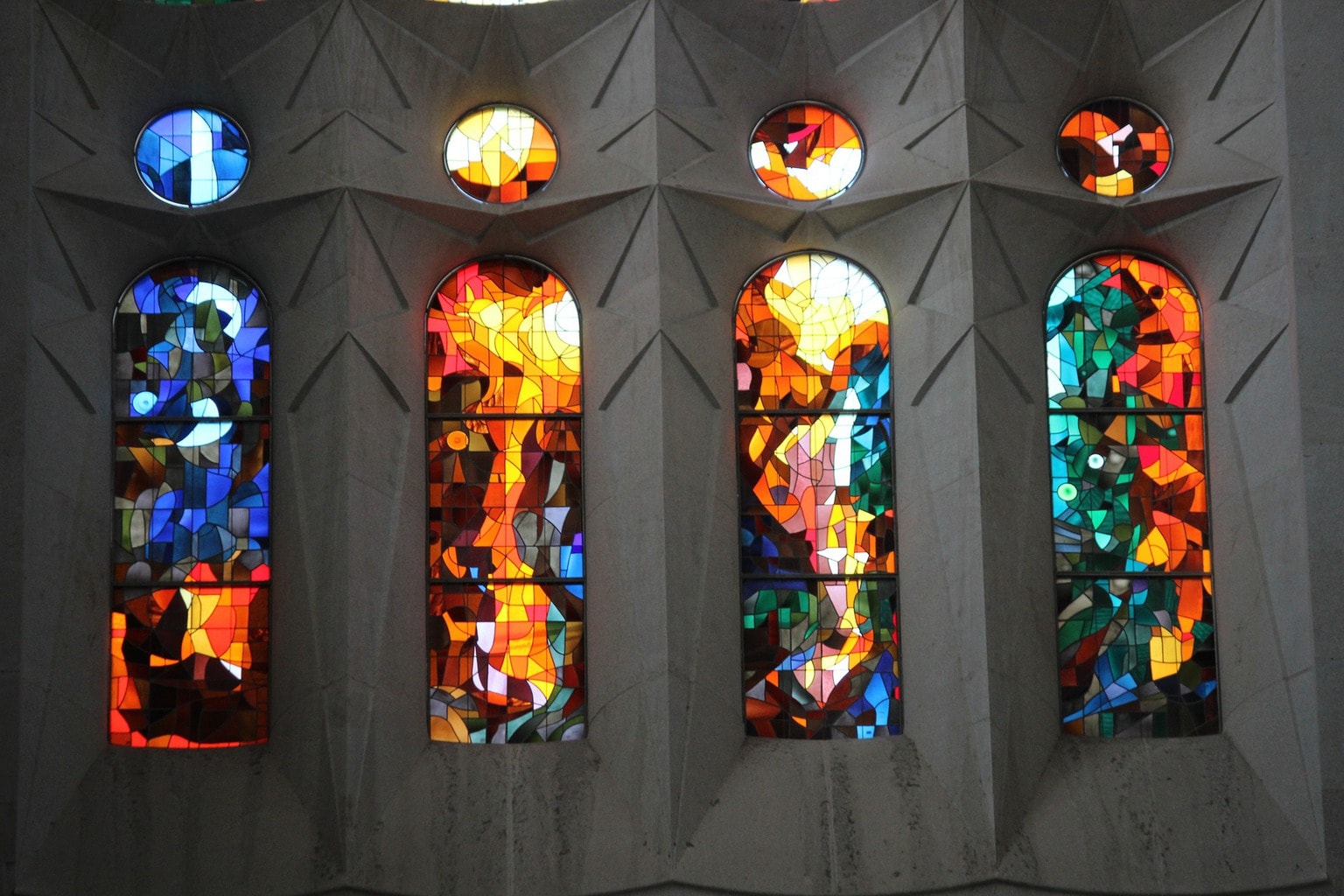 Guided tours of the Sagrada Familia
If you can make the timings and languages work, the best way to visit Sagrada Familia is to join the one-hour long guided tours which cost two euro more than the audio guide but you get a person who will tell you even more about the temple and Gaudi. Tours are conducted in Catalan, Spanish, English, French, Italian and German and the groups never reach more than 30 people. Timings are limited though so you will have to be flexible.
Gaudi's work and life
For the same price of 24 euro you can also buy the ticket which includes the work and life of Gaudi and access to his House Museum which is located by the Park Guell. If you are planning to visit the park, it makes sense to get the combined ticket. Note that it does not give you access to the park which requires a separate ticket, but only to the House Museum where Gaudi lived before his death. The Museum was constructed as a model house for Park Guell so it gives insight to what the area was meant to look like with the housing development that never got constructed.
Top views ticket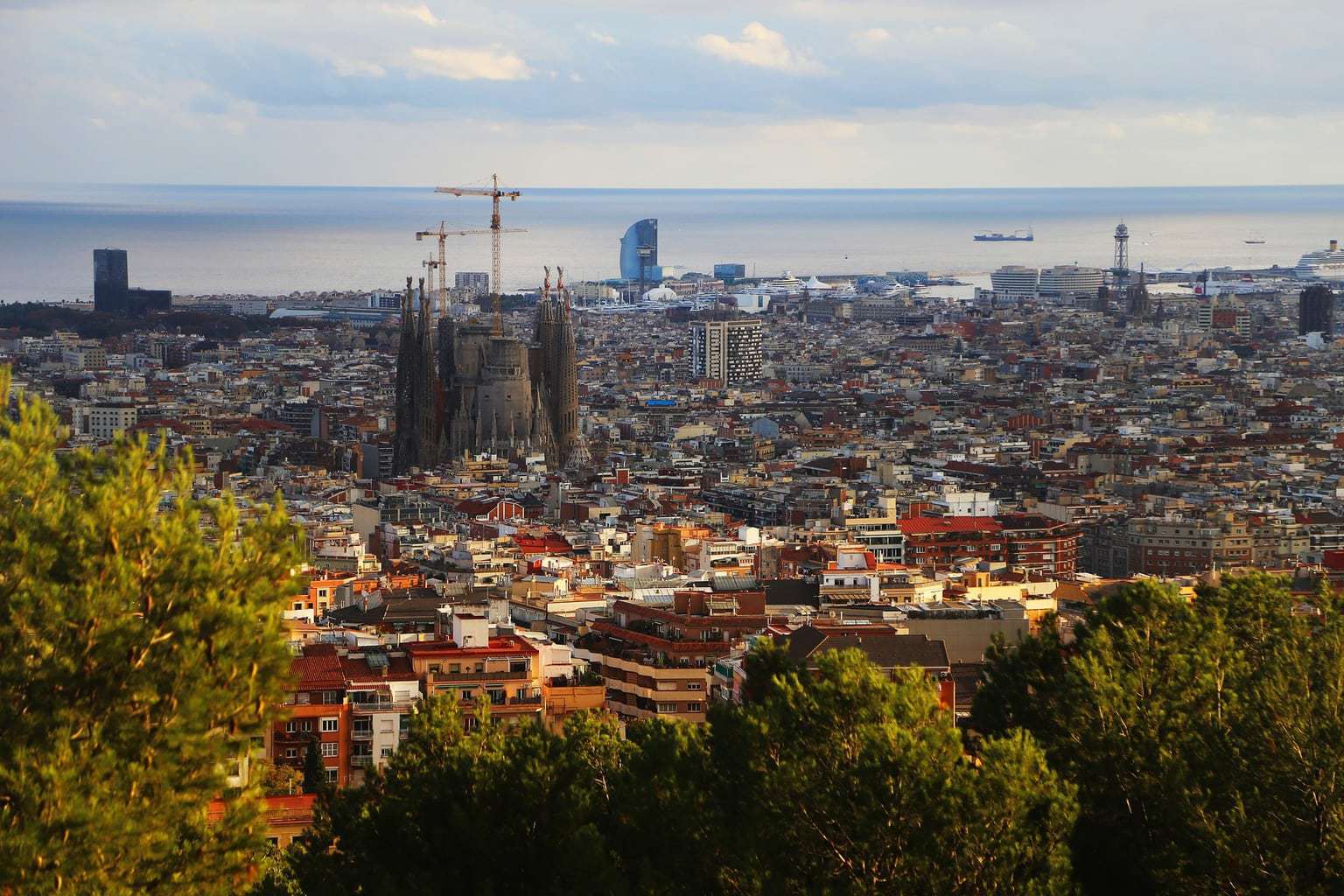 The most complete ticket is that with top views and access to the towers. These are the tickets that sell off fastest. You will get access to one of the tower tops via a lift and then will have to descend the 65m through the spiral staircase on your own feet so make sure that you are in good condition. There are two towers and you can buy tickets for both separately. One will have views to the sea and the other to the mountain. The towers are the tallest buildings in Barcelona so they offer panoramic views. Choose the Passion facade for the best views.
If you are in a group of 10 or more you can also request for a group booking discount. All ticket sales are used towards the construction of the building. As Sagrada Familia is a foundation, it is not meant to make money but it has to reinvest its proceeds back into society or its own business.
How to make the most of a visit to Sagrada Familia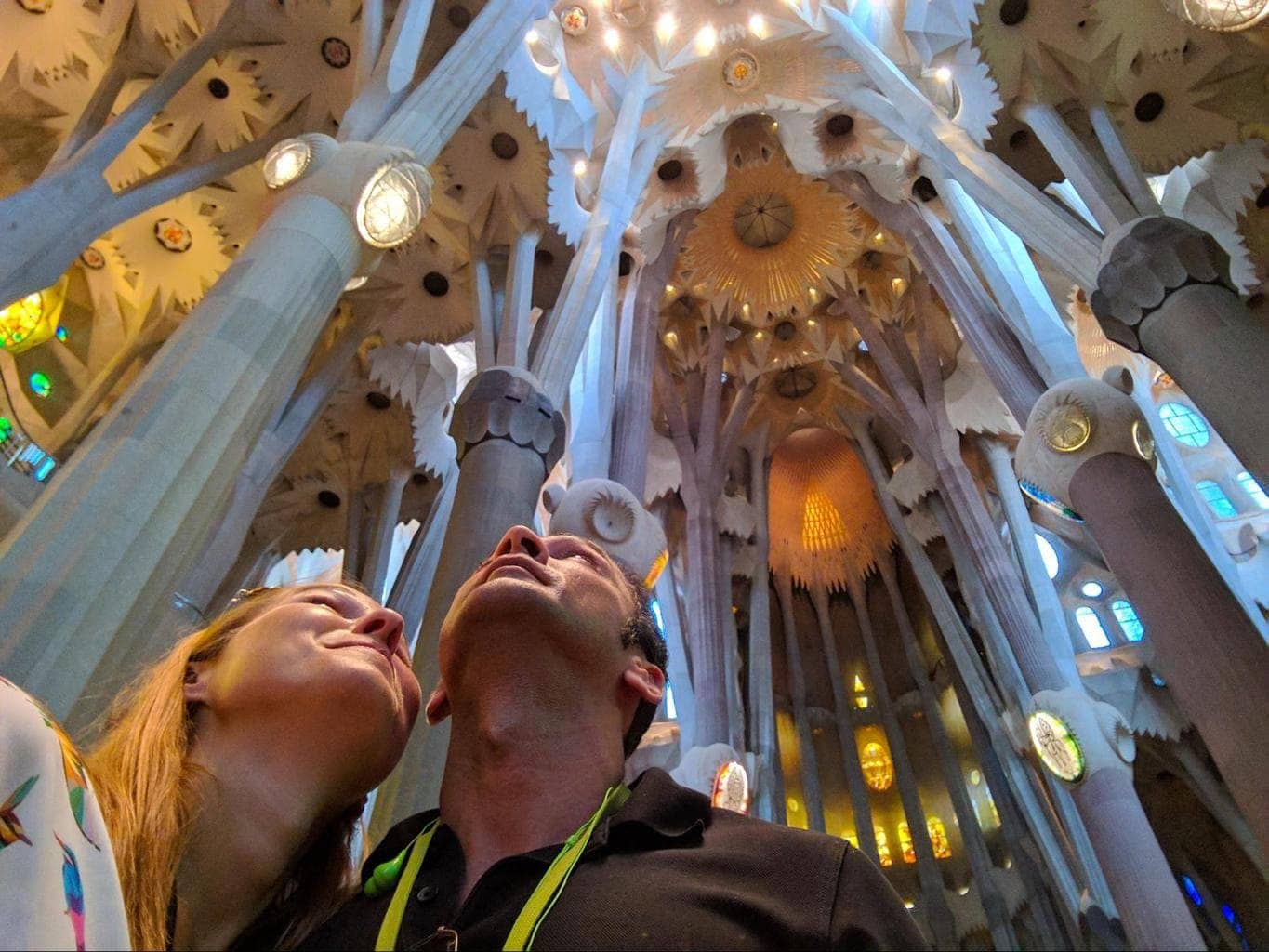 A visit to Sagrada Familia is one of the main highlights of anyone coming to Barcelona. Not only is it the most visited sight in the Mediterranean city, but it is also a remarkable, unique and impossible to compare landmark that half of its visitors will tick off their bucket list. Let me give you a few tips to make the most of your visit to Sagrada Familia.
Read up on it before your visit
Either before or after your visit you can expand your knowledge on the Basilica of the Sagrada Familia on their website which is full of information and a virtual tour with details on every aspect of the building. You can find out the symbology of all of Gaudi's concepts and the reasons behind every single element.
No part of the Sagrada Familia was random, everything is a very well crafted and defined part of a larger idea. Gaudi was a devout Catholic so the building had personal importance to him. The symbolism of Sagrada Familia, like all other Gaudi buildings, is stunning and you will most likely miss most of it on a tour because it is just too large and there are too many small details with significance and value.
How to dress to visit Sagrada Familia
Despite being such a popular sightseeing landmark in Barcelona, Sagrada Familia is a religious building and you need to respect the rules. Dressing appropriately is required, even in the summer months. Strap tops, see-through clothes, open backs, plunging necklines and hot pants are not allowed. I saw people with pre-booked Sagrada Familia tickets being turned away, angry, and disappointed.
Most forget that this is the House of God for Catholics and so wearing skimpy clothes is disrespectful just like you need to take your shoes off in a Hindu temple or cover your head in many mosques. Don't be the tourist who has to stay out for not dressing adequately. Also note that dressing up for any celebration or wearing promotional or reivindicativo (protest) clothes is also not permitted (eg dressed like Santa Claus).
What to bring to visit Sagrada Familia
It is always wise to bring a hat and sunscreen when wandering around Barcelona. Although the city is shaded with lots of trees and buildings, the area around Sagrada Familia is not so much if you have to queue for a bit you are best off protecting from the sun that unavoidably burns in the summer months.
Food and toilets in the Sagrada Familia
No food or drinks are sold or allowed inside, after all, this is a working church. If you are hungry or thirsty, both sides of the building have lots of stalls to buy water, drinks or even lovely freshly cut fruit pots. There are also other snacks like sandwiches and chips. By the side of the stall on the small Gaudi park there is a public toilet which is usually quite clean and most people don't know about.
Mass at Sagrada Familia
There is international mass every Sunday morning inside the Basilica. During mass, you are allowed to come inside for free, just for the mass. You can't wander around or take photos and you are to stay seated and in silence just like you would in any other church. The Basilica is open to everyone regardless of faith. If you want to pray, there is a special Chapel of the Penitence and the Eucharist reserved for it in the ambulatory.
Outside and selfie photos of Sagrada Familia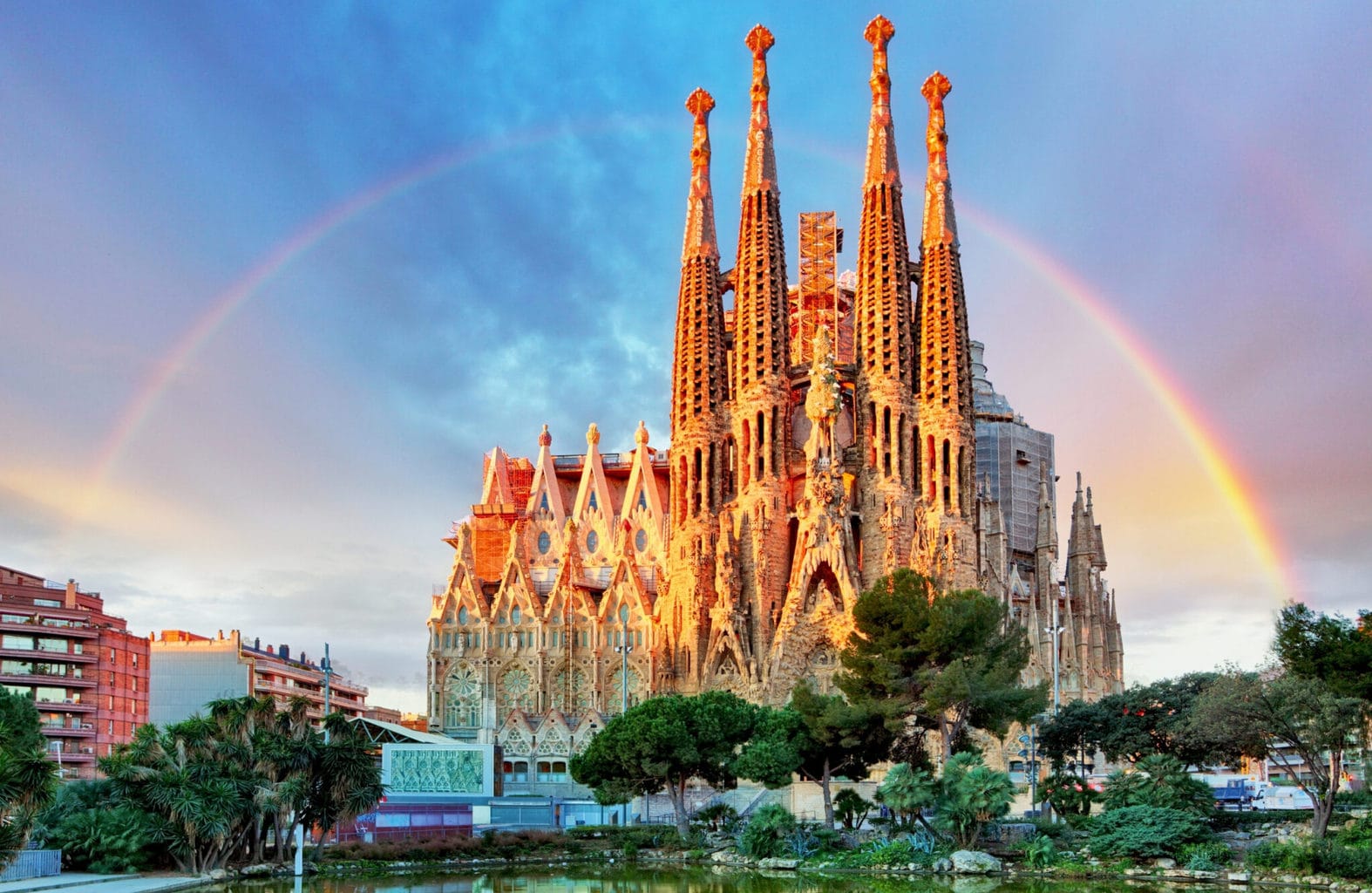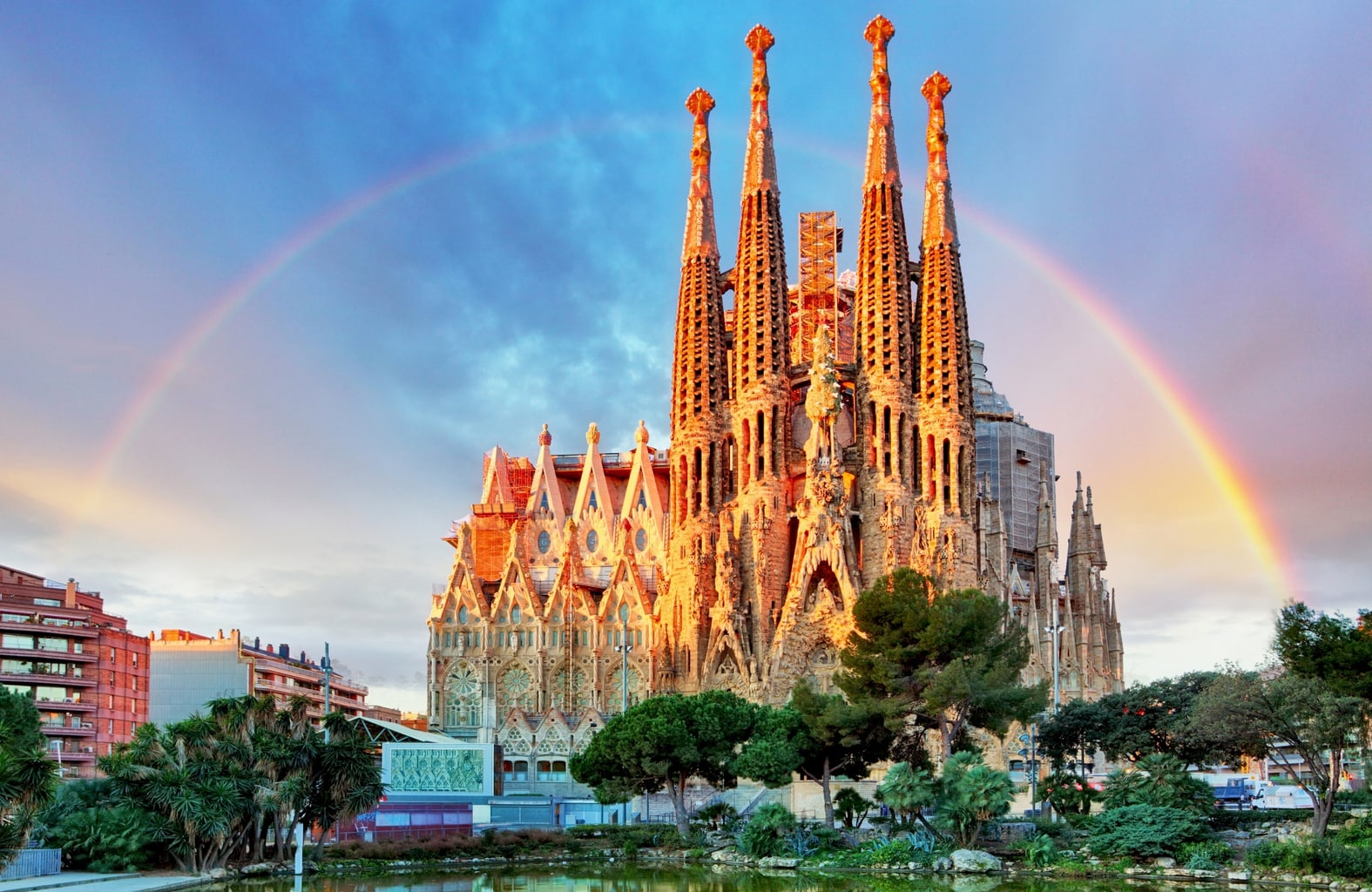 A lot of people who visit the Sagrada Familia actually never make it inside, they are happy to take photos outside and admire the various facades. In my opinion, that is a shame and I strongly recommend a visit not to miss out on the really amazing interior, among which the towers in the apses and the colourful glass windows.
Seeing the outside areas is also rewarding. Make sure to check out the small park and lake in front of the building where the main entrance and the audio guide collection is between Carrer de la Marina and Carrer de Lepant. The small lake reflects the building's image and is very pretty. It is a stunning viewpoint and the only way to see the entire building with perspective.
Visit other Gaudi buildings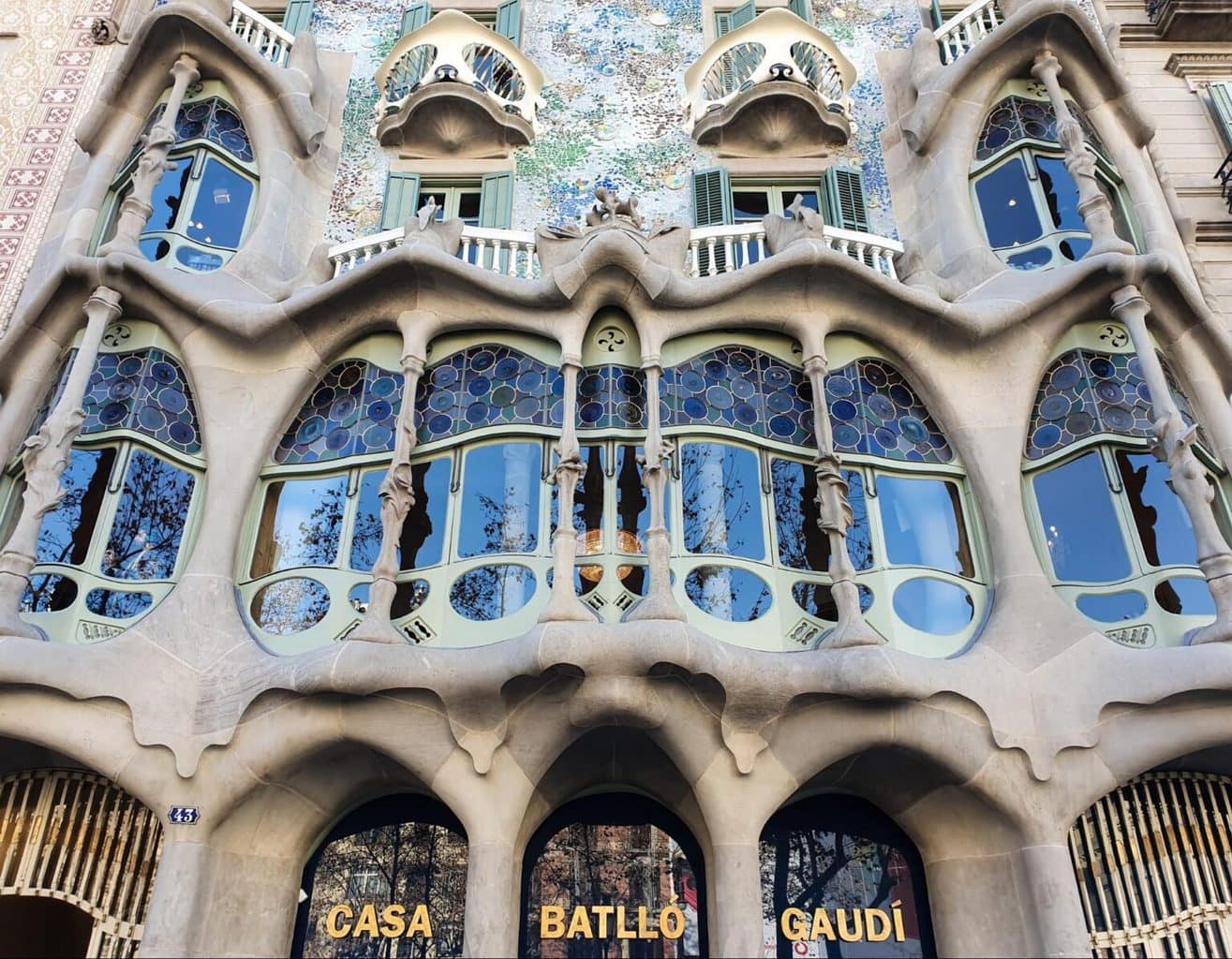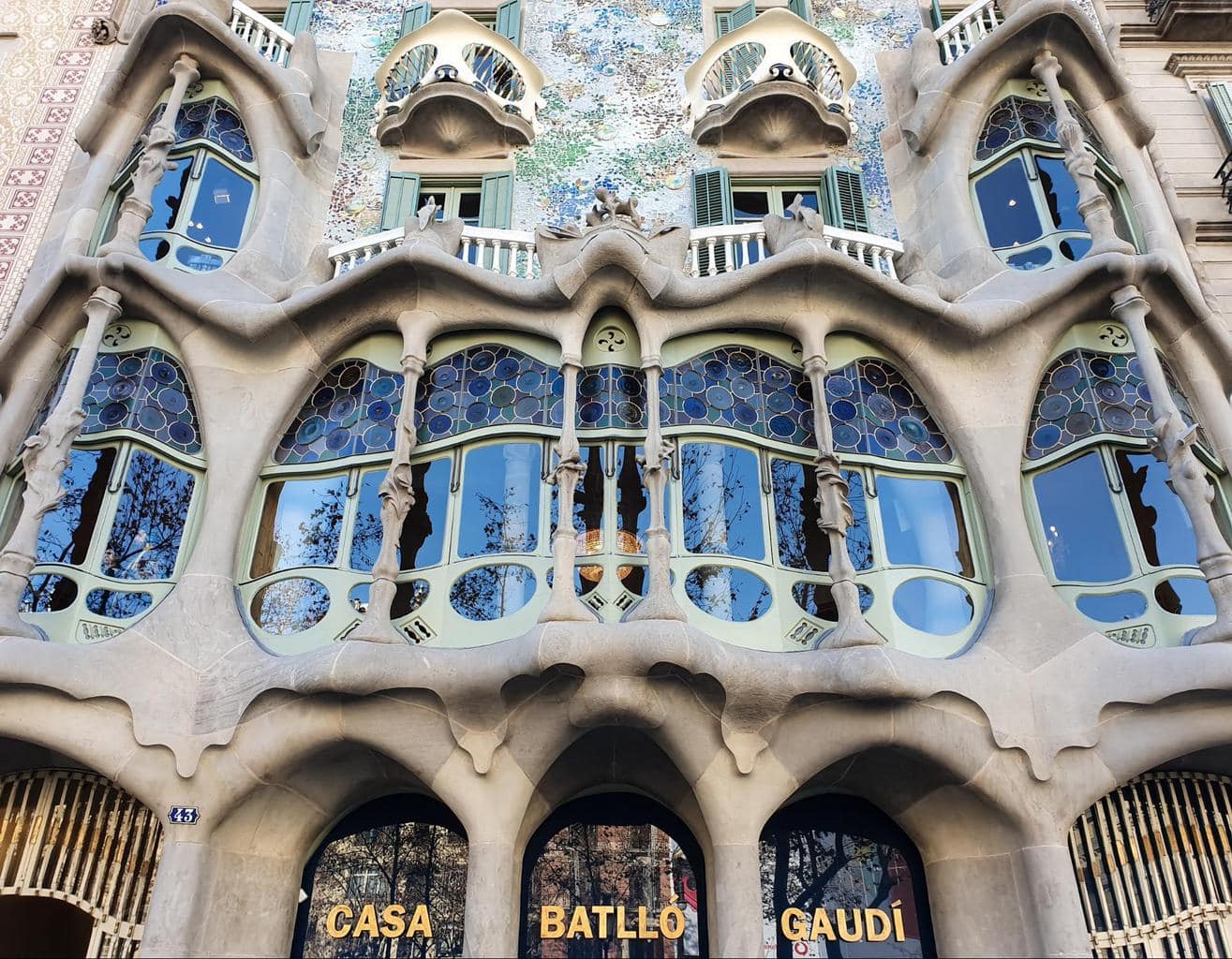 As a genius, Gaudi was also consistent in all his constructions and the best way to understand him and have a complete picture of his philosophy and approach is by visiting other buildings in his portfolio. My favorite ones are Casa Batllo and La Pedrera, his two most emblematic constructions located a few meters from each other on Passeig de Gracia. Of course, you cannot go to Barcelona and not visit the Park Guell, the most beautiful park in the world with added magical views of the city.
Online Sagrada Familia Tickets
Here are a few different options to book your Sagrada Familia tickets online: