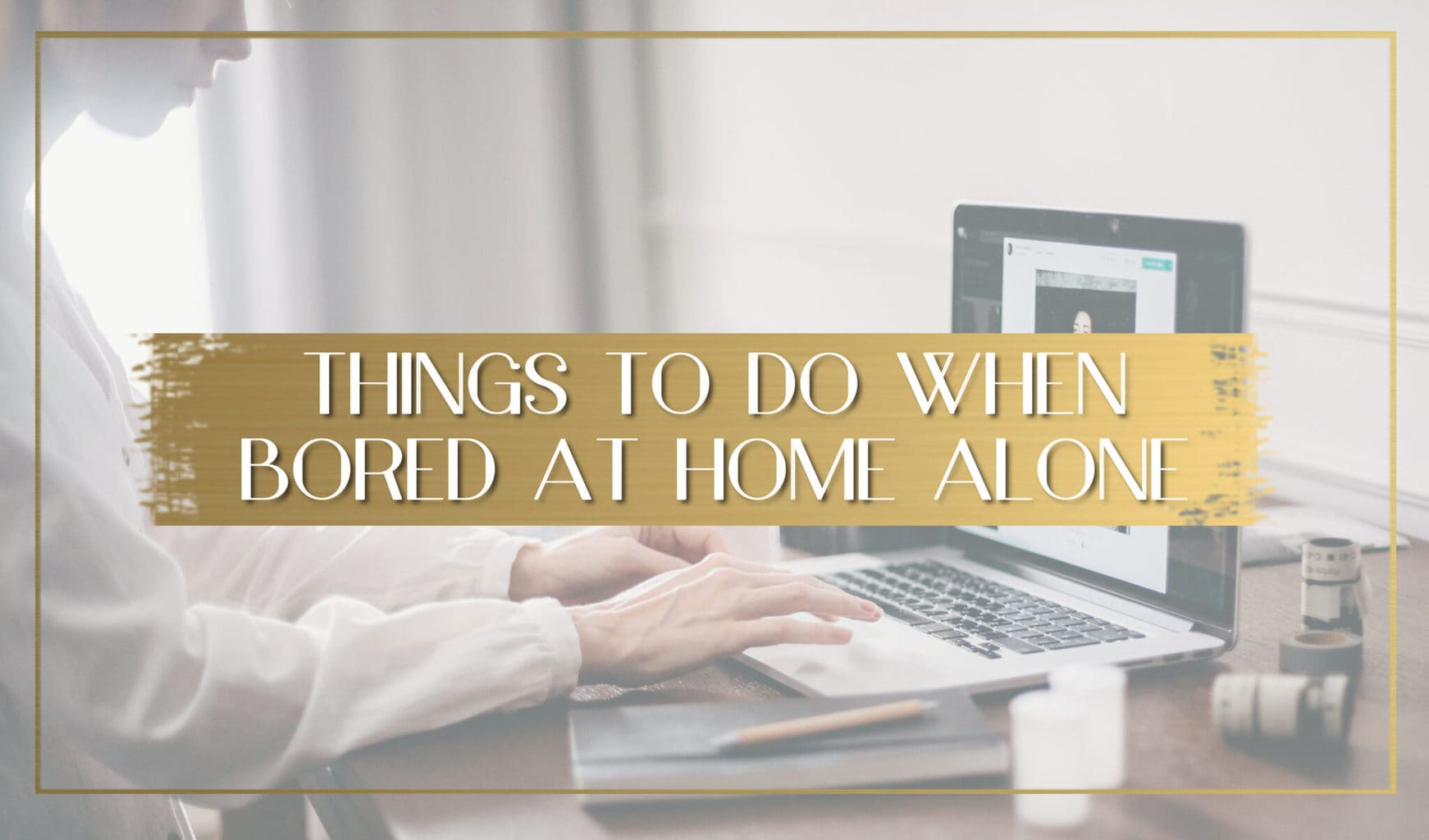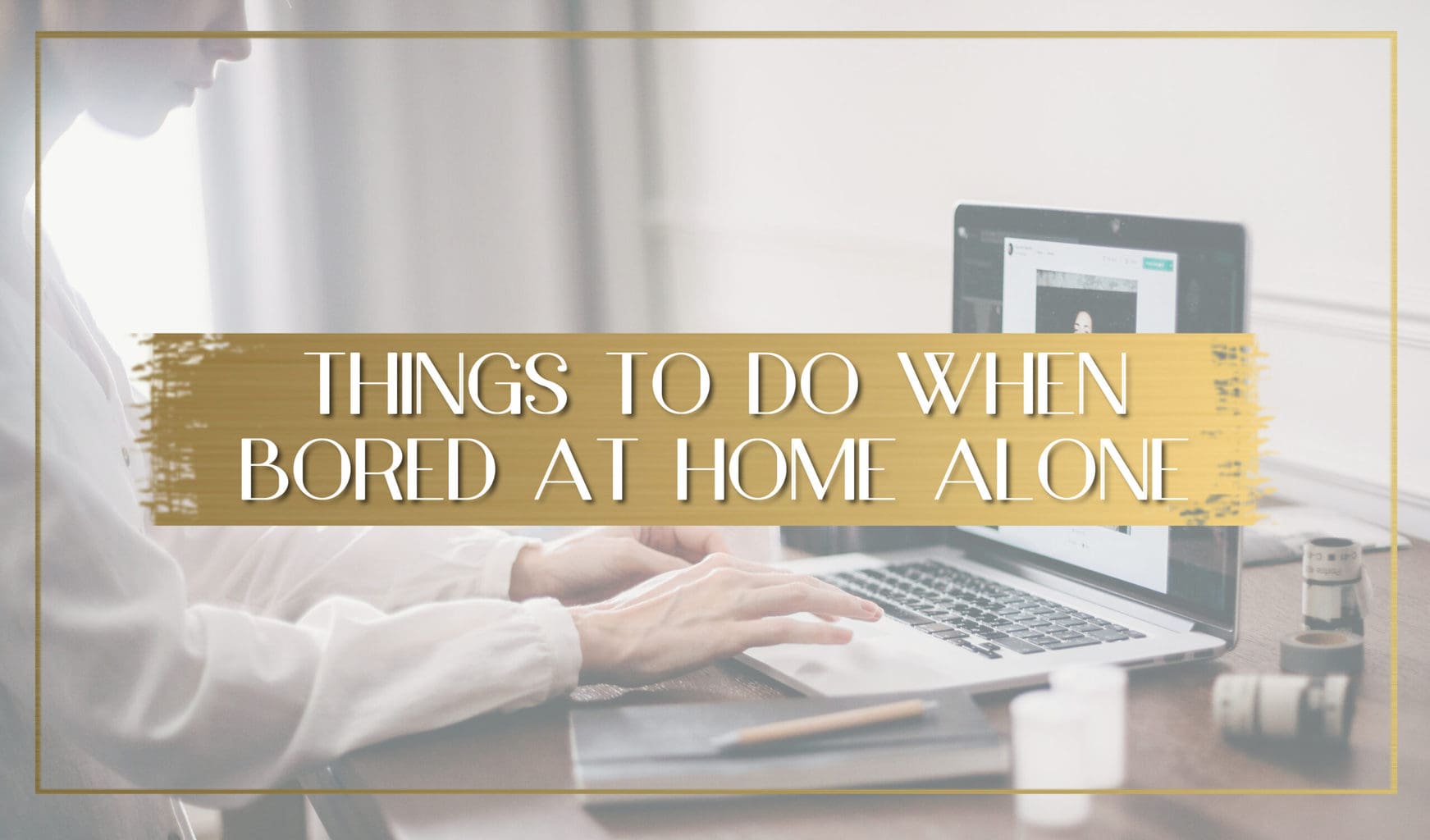 This blog is about travel but there are times when you just can't get away and need to stay put. But that doesn't mean the spirit of travel should die. Here are lots of ideas on things to do when bored at home and alone, some of which may involve armchair travel, the cheapest and easiest form of travel.
So let's jump right into it and look at all the things you can do if you are bored at home and alone.
Scratch a world map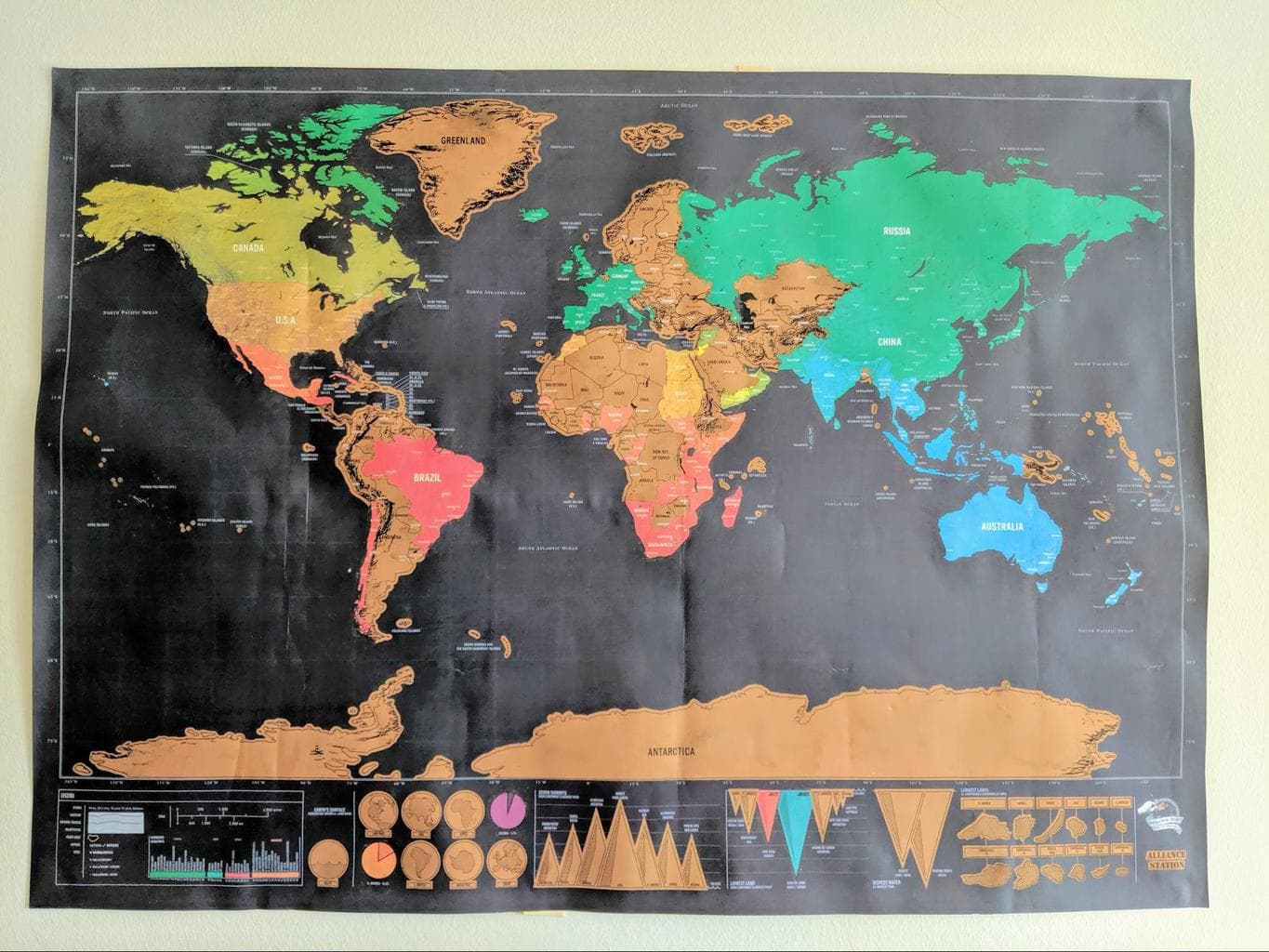 Are you stuck at home but wish you were somewhere else? You could recreate your own trip fantasies in Photoshop and post them online, many of your friends may even believe you. But what about scratching your own world map and pinning all the places you have been to?
I have a scratch world map similar to this and it's a cool thing to do, although don't be fooled by its look, it is a good workout to scratch off each country. Don't worry there are also scratch maps for the US states.
Read books about travel
One of the best things to do at home alone is to read. Is there a book you always wanted to read but never had the time? Or a really thick book that you cannot take traveling with you? I have a few of those and because I refuse to buy a Kindle (but don't be stubborn, they are life-changing!).
Also, I have a travel guide and travel book hoarding mentality and have been accumulating them for years. I used to buy all travel guides available for a place, especially remote places. I would always go to local libraries and buy all the guides I could find.
Reading travel guides is a unique hobby, but it is a way to take a trip without leaving your home. It also helps with travel planning.
Some of the best travel books or books about travel I ever read are:
Learn a new language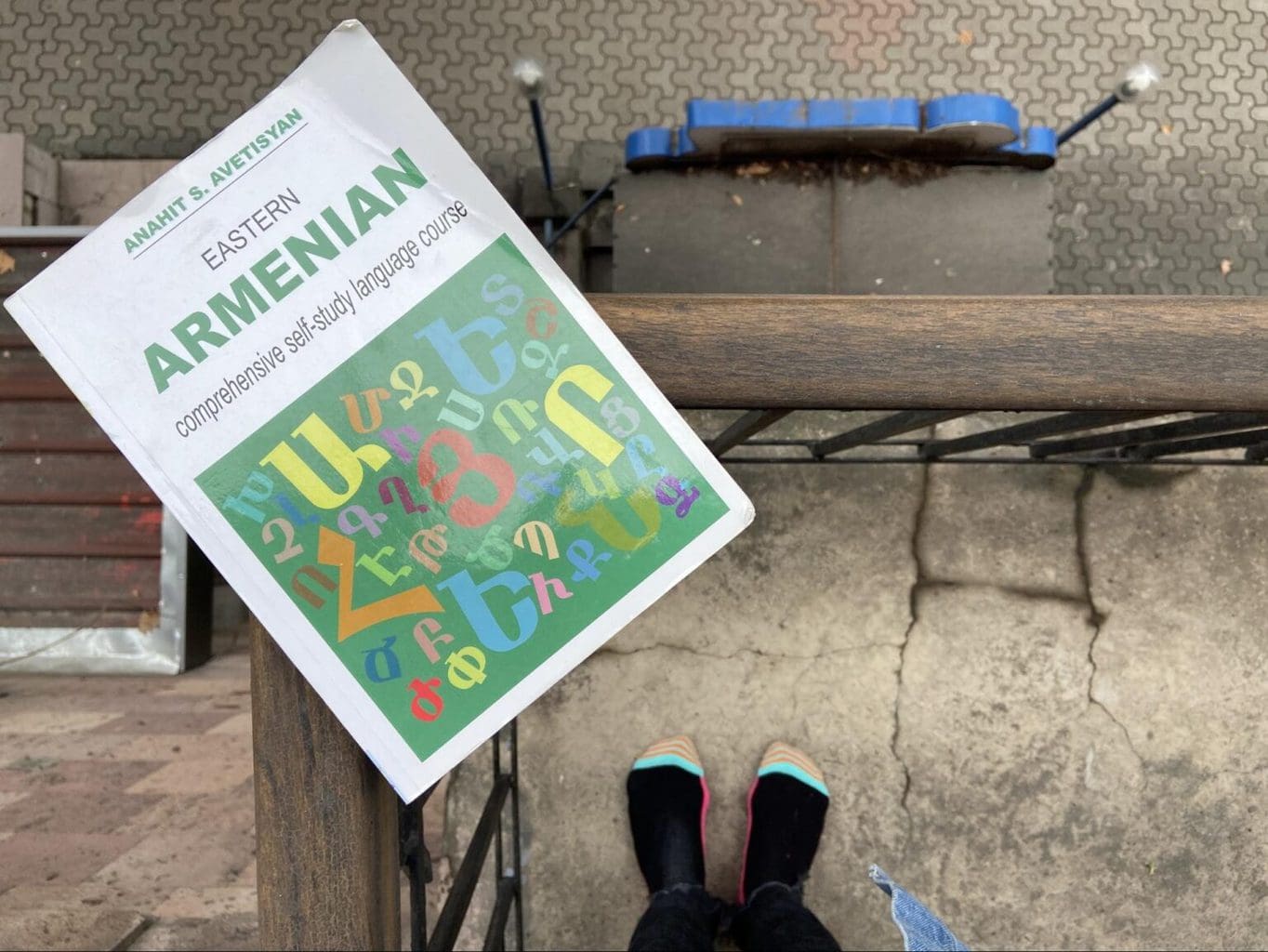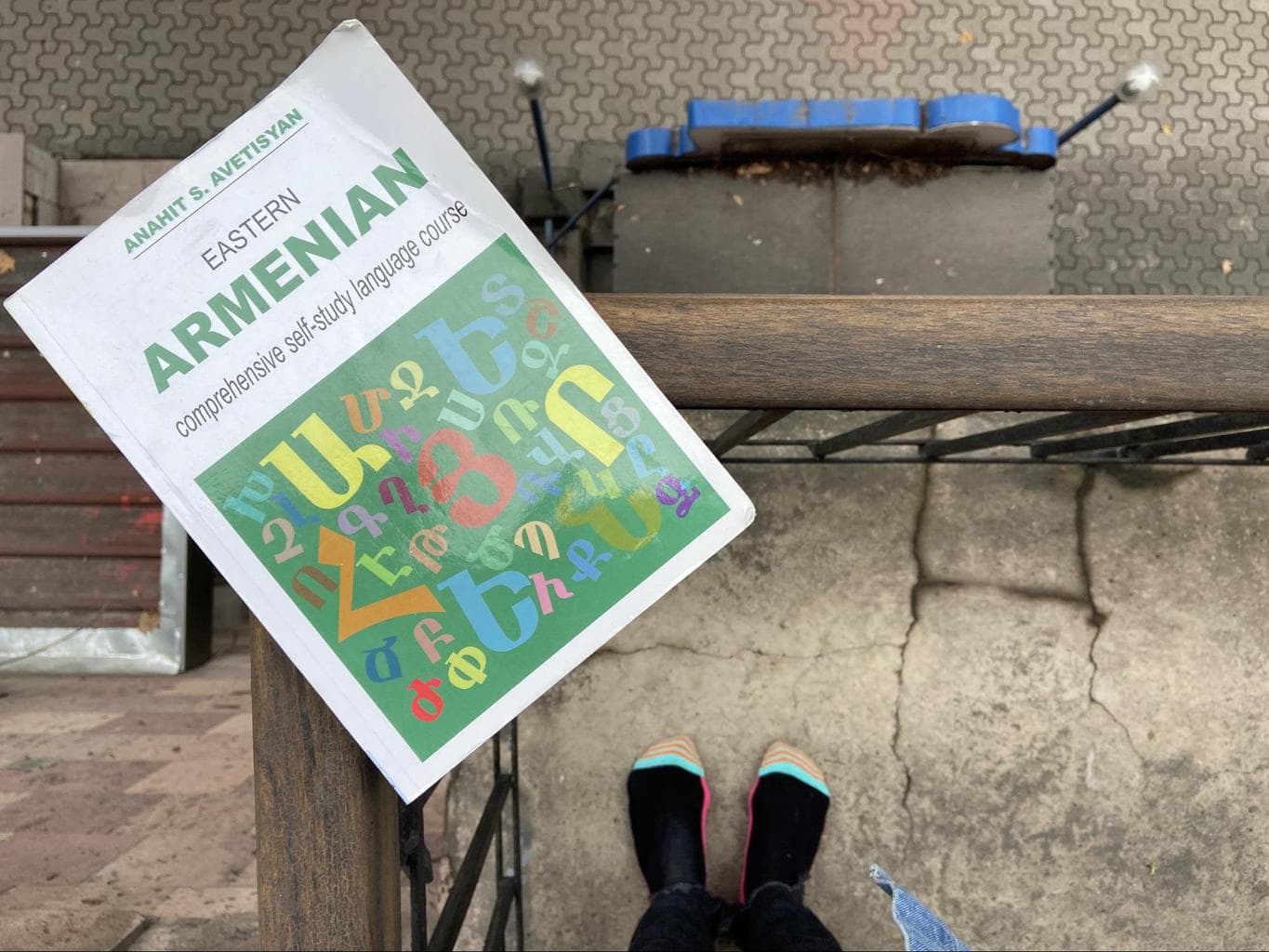 No doubt one of the most productive things to do when bored at home and alone is learning a new language. This is a life skill that will be useful no matter what you do for a living and which you can get started with almost straight away without any investment.
Very few jobs can get away without any international influence, and even if yours doesn't, you can still use your language skills when traveling. What's more, learning a language has been proven to have many benefits, it even makes you smarter.
There are a host of learning tools and apps available and more come up everyday. I have used Duolingo in the past and so has my partner, to learn Spanish. Duolingo has no grammar or proper lessons and uses a gamification approach to teaching you how to read, write and speak the language.
You can make it extra fun if you are learning with a friend by competing on points. Believe it or not, this completely unrewarded way of learning will keep you hooked and engaged trying to beat out your friend or your personal best everyday and, in the process, master a new language.
Elisa from World in Paris, recommends Busuu, a platform where you can learn the most popular languages. Busuu has sections for grammar, vocabulary, speaking and writing and, unlike other apps like Duolingo, it is more of a "desktop course" where note-taking is recommended.
"What I like about Busuu," she continues, "is the online community behind it. Each user is learning a different language but they can help others with their mother tongue by correcting small exercises".
Some of us are more old-fashioned and prefer books. Megan, from Absolute Armenia, has been studying the Armenian language since she moved to Yerevan. However, she found it difficult to learn the language via Armenian apps because of all the distractions. Her solution? Real books.
"I have several Armenian language books and self-study courses that do not require sitting in front of a computer and they have been extremely helpful in learning the language without distractions from Facebook or other sites online". Fortunately, you can order books online to learn just about any language these days.
Get certified to teach English online
Perhaps you have a lot of time on your hands because you lost your job. Instead of looking for things to do when bored at home that are entertaining focus on the most productive.
For most of you reading this, English is a language you can master, so taking an English certification is a viable new career option. It is also one of the quickest certifications you can learn from scratch from the comfort of your home without having to wait for a face-to-face course to start.
While you may not need a certification to teach through many of the online teaching platforms, it helps to have one and it also has the added benefit of job portals to help you land a job. A certification is also a great way to get a job abroad, if that is of interest.
Check out these TEFL Courses for a variety of certifications you can earn.
Learn a new hobby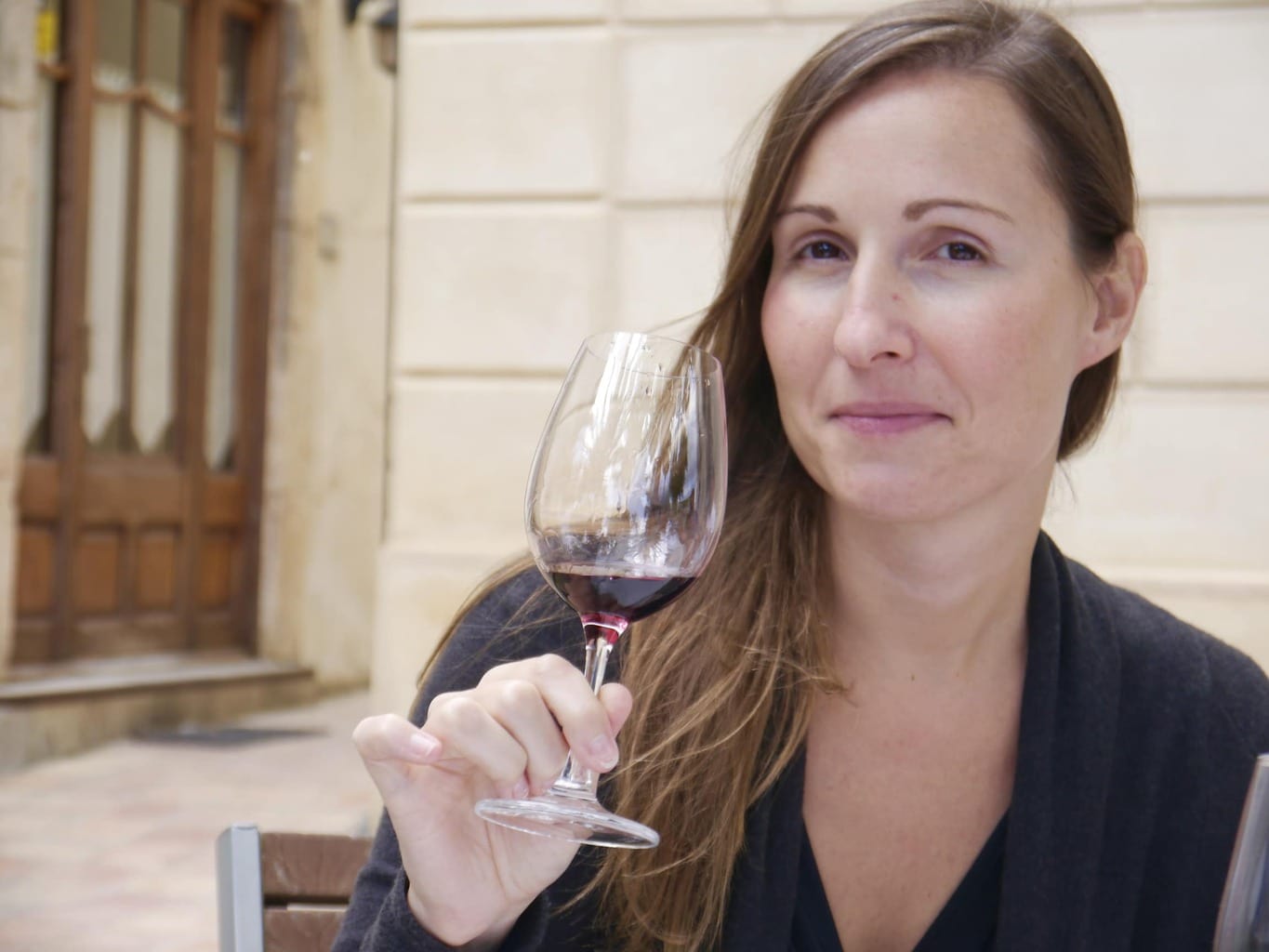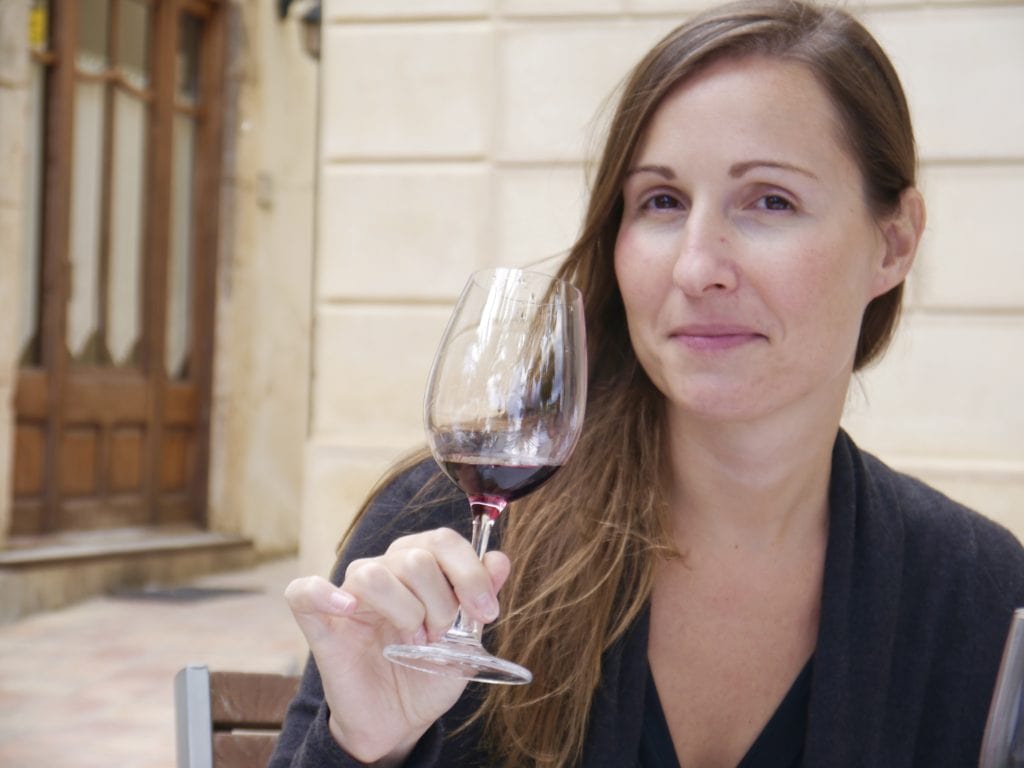 Maybe you've had enough Netflix or want to do something more productive with your time at home. Why not pick up a new hobby or learn something new?
There are several online platforms to look for the right course for you. One of the most popular and well respected ones is Coursera . You can find anything on it, from wine tasting courses (did you know I am a certified wine expert? That is why I write so much about wine tourism) to machine learning or music production.
Becky, from The Owlet, likes Future Learn because, similar to Coursera, "unlike other online skills websites, you can use most features totally for free, and you can upgrade (£200 for 1 year's membership) if you want to keep all the resources and get a certificate when you complete the course to show future employers".
Springboard into a new career
How about turning your downtime into an opportunity?
One of the most future-proof and business-oriented things to do when bored at home is to put your time into good use and learn a new job, not just a new hobby or skill.
Paula Morgan from Sydney Expert is suggesting Adobe Creative Cloud software where you can improve your design skills or even start from scratch and learn a new profession.
Adobe sets the standard for design and photography software and is an industry benchmark so it makes for a great start if you are looking to venture into freelance design work you can then sell online on sites like Fiverr or use to apply for remote and flexible opportunities with Flexjobs.
There is an enormous range of tutorials on their website and also a great YouTube channel that features hours of video tutorials to get you from beginner to power user. Learn to create everything from business cards to magazines.
Paula adds, "I have been able to produce lead magnets and e-books quickly and easily since working through these tutorials".
Adobe 2 month free trial: As of March 2020, Adobe is giving 2 months for free to students and teachers whose institutions have an account. Current members can postpone payment on your subscription for 2 months. If you are finding it too expensive while your income has dropped, state that on your cancellation, they will extend your access for 2 months. New members can also get 30 days free.
If, like me, design is not your thing, you can get started in a host of other new careers by taking one of 450 Ivy League university courses offered for free.
Jazzie from TheIsraelBites is learning the ins and outs of social enterprise and impact via a course offered by Penn University on Coursera.
She continues, "as someone dreaming of starting my own social enterprise, I decided to take two courses: a course on social impact and another on crafting contagious content. The courses are easy to follow, broken down into short 2-6 minute videos and many offer the option of getting a paid certificate at the end. All you need to start is an internet connection and 4-6 hours a week to take the course".
Start a blog
Do you know how I started this blog? When I opened a tiny take-away cafe in Singapore. I had just quit my strategy consulting job and needed something that did not require me to use my brain to solve really complex problems.
Everyone fantasizes about the romantic idea of opening a restaurant. I settled for a cafe because it was much easier and I could do it myself. Because I had free time and I was deciding what to do next, I started this blog, as an online diary with the stories accumulated from over 9 years of weekly travel to emerging countries.
From that experience I learned three things. First, that the Food and Beverage industry is tough, 60% of businesses don't make it past the second year, that is a very grim prospect. Secondly, writing has tremendous therapeutic value and it has meditative value to me.
Thirdly, and most importantly, if there is the slightest chance that you may want to turn your blog into a business in the future, do it from the start. I wasted precious years by not putting my business mentality to work since day one.
Don't make my mistakes. Don't open a cafe unless you have a vocation. Put your ideas to paper. Take a professional blogging course. I have taken two courses that I highly recommend (I tested them to be able to recommend them to my readers – 100% true).
Anna and Tom Blogging Fastlane is a step-by-step very professionally organised video-based course that will take you from idea to monetisation. I think it is really well put together, especially if you don't know anything about blogging. They even help you choose the niche and stay organised with templates and cheat sheets. Start with their free course and see if you like their style.
Jessie Festa's Travel Blog Prosperity is a membership rather than a course so you pay monthly and then get the materials for the courses to follow. There are monthly check-ups and calls with her to follow progress and it works more as a mastermind than an individual course. Use code SFT to get the first month for just $9 and test it out, you can cancel anytime and she will remind you to do it every month to make sure you still want to continue.
Plant a seed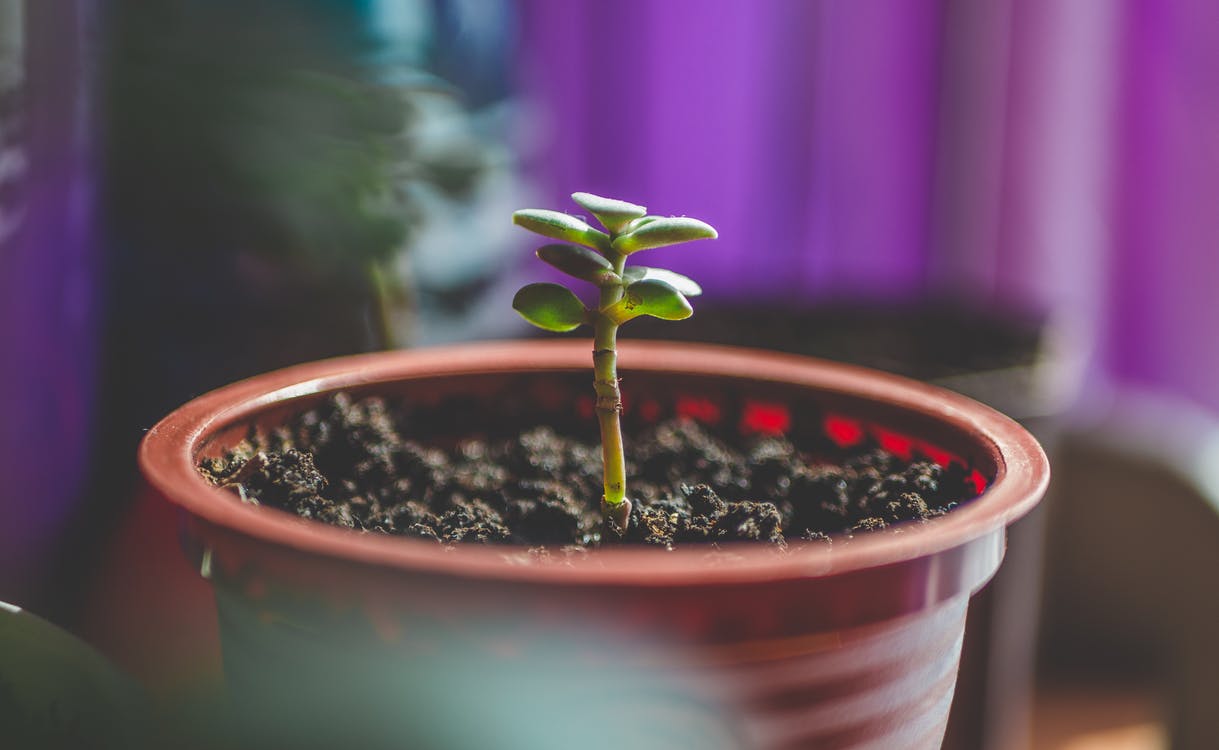 One of the best things to do when bored at home is planting a seed. This is both factually and metaphorically.
We have already discussed planting a seed for a new idea or a new business, but you can also actually plant a seed for a tomato plant or a herb that you can use in your exotic cooking next week.
But where to even get started? Easy, just get some pots, some seeds and some soil and get started. Or better yet, simply get a set that has everything you need. Some of the greatest ideas are easily available on Amazon:
Learn about hydroponics, or growing plants and vegetables without soil.
If you fear you will kill any plant you try to grow (I have killed even cacti) get some Tillandsia, they don't need soil, water or anything, they grow literally with air and you can place them anywhere, they are basically invincible.
Bake travel-inspired goods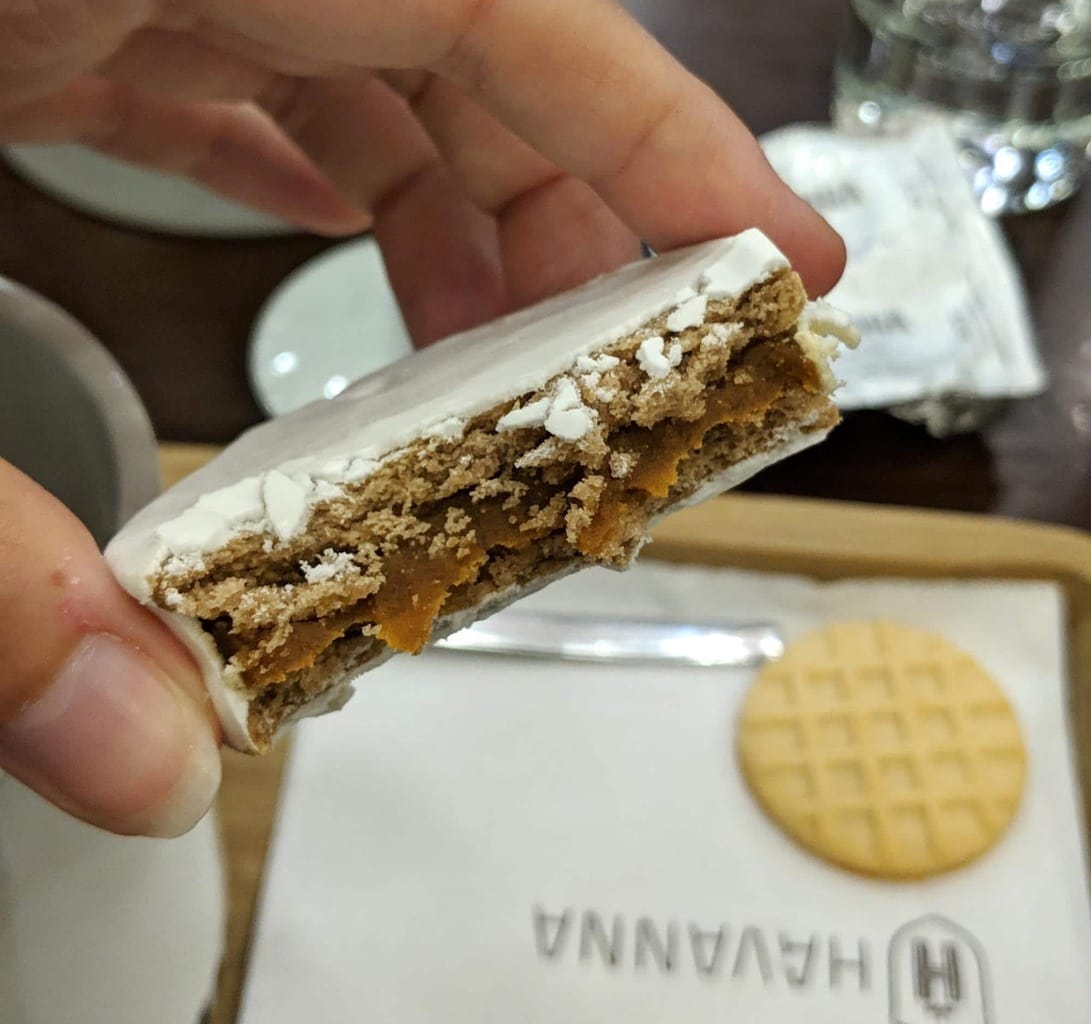 I find that baking is one of the most therapeutic things I can do at home alone. I play good music or one of the fun Netflix series in the background, or maybe switch on a podcast, and get into the groove in the kitchen.
I am no expert, so I sometimes bake inedible things, but the personal meditative benefit is the same. I also rarely bake cakes because I can't really eat them by myself. But I do bake cookies or muffins, which are easier to make in smaller amounts or to give away to friends and family.
To add some travel into the baking routine, you can cut the cookies in the shape of planes, or decorate them as globes, it all depends on your skills. Or better yet, bake cookies that are typical of other countries. For example, I used to make alfajores, a really easy Argentinian butter cookie filled with dulce de leche. I guarantee that just one bite will take you back to Buenos Aires.
Cook exotic dishes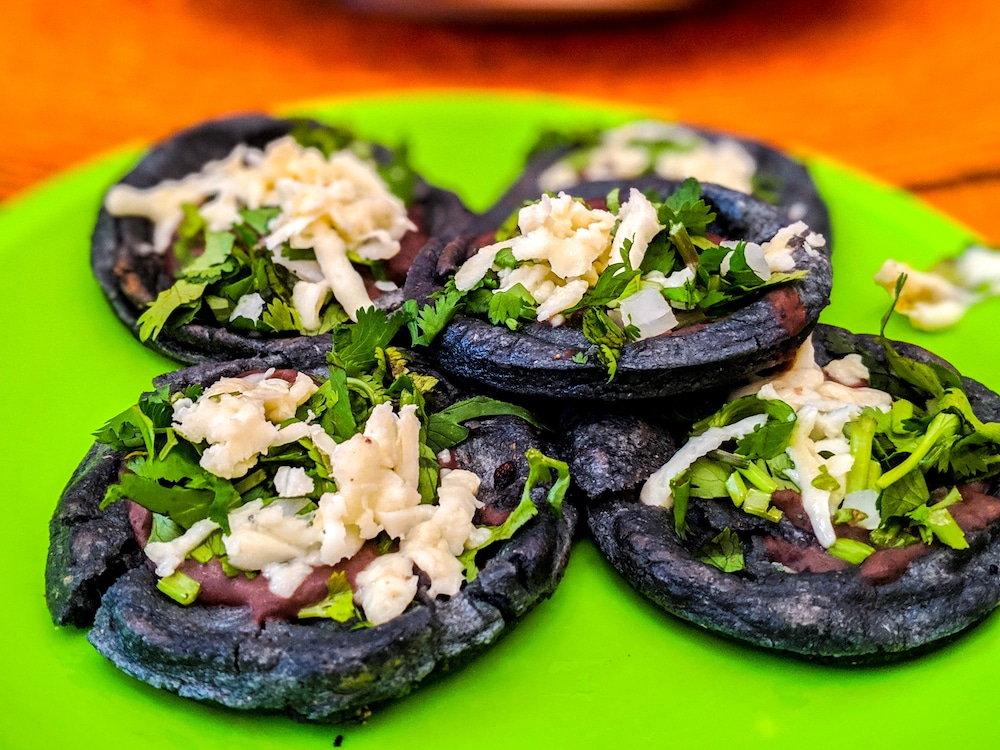 Food is one of the best ways to travel around the world without leaving the house and it is a fantastic way to stay occupied when home alone. What is more, you can cook for the whole week at once and then eat home-made meals every day. My partner knows I love to spend Sunday evening making soup for the week ahead.
It is also proven that there are lots of benefits to creating something with your bare hands and cooking gives you the chance to get down and dirty.
Cooking exotic dishes has the added benefit of teaching you something about another culture in the process, which is why this is one of my most favorite things to do when I'm bored at home.
Want to learn how to make pasta in Italy? Annika from The Midnight Blue Elephant recommends Nonna Nerina, an Italian granny who became internet famous thanks to her cooking classes sold on Airbnb Experiences where she blends cooking with culture.
You don't even need to travel to her, she can come to you via Nonna Live, a live stream cooking class where she teaches you how to make authentic ravioli, lasagne or cannelloni from home. Classes last 2 hours and are currently discounted at $50.
You can find other exotic recipes on Global Table Adventure a site entirely dedicated to cooking dishes from any country in the world. You pick the destination and it will give you dinner recipes. Or learn some Southeast Asian delights with online Singaporean cooking classes.
But don't be overwhelmed, you can get busy and take your taste buds on a trip by simply boiling water and preparing a humble bowl of instant ramen noodles, trying to make simple Mexican dishes like guacamole, traditional Montenegrin cuisine, or food from Azerbaijan or Cape Malay South African food, both of which have easy to make dishes.
Looking to become healthier or shake things up a bit? Try becoming a fermentation expert with making the famous South Korean food kimchi, there are in fact over 150 types of kimchi, an interesting fact about this South Korean food. Or try your hand at making kombucha or some other plant-based dishes.
Mary Beth, from a Reluctant Mom, tells me that "we are trying to transition to a whole food plant-based diet, and I love Minimalist Baker's website for finding easy, one-pot, 30min, plant-based recipes including sweet treats".
Most recipe posts have videos and they are super short with no fluff, just quick, to-the-point recipes and the YouTube channel features a whopping 400 recipes! Mary Beth adds, "I reference the site at least 3 times a week".
Take a drinks tour
Cooking is a great activity to do at home alone, especially if you are bored, as some recipes can take a whole day, but what about drinking?
I totally approve of drinking at home alone, and what better way to learn about a country than through its wine regions or other drink of choice. Like with cuisine, drinking habits and traditions say a lot about a country's influences, history and past.
Did you know they make wine in Thailand, in India and even in Bali? Or that there are almost 1,000 wine makers in South Africa, all of them within driving distance from Cape Town? Or that you can easily go on day wine tours from Barcelona?
Have you ever wondered about the wines of Italy or about volcanic wines grown in volcanic soil like the one found in Sicily?
Did you know that the world's most sold spirit is actually Korean soju? Or that Japan makes some of the most reputable and awarded whiskey?
Shake a cocktail, enjoy a bottle of wine or a glass of cognac and accompany that amazing dish you cooked with an appropriate pairing. Don't know where to start?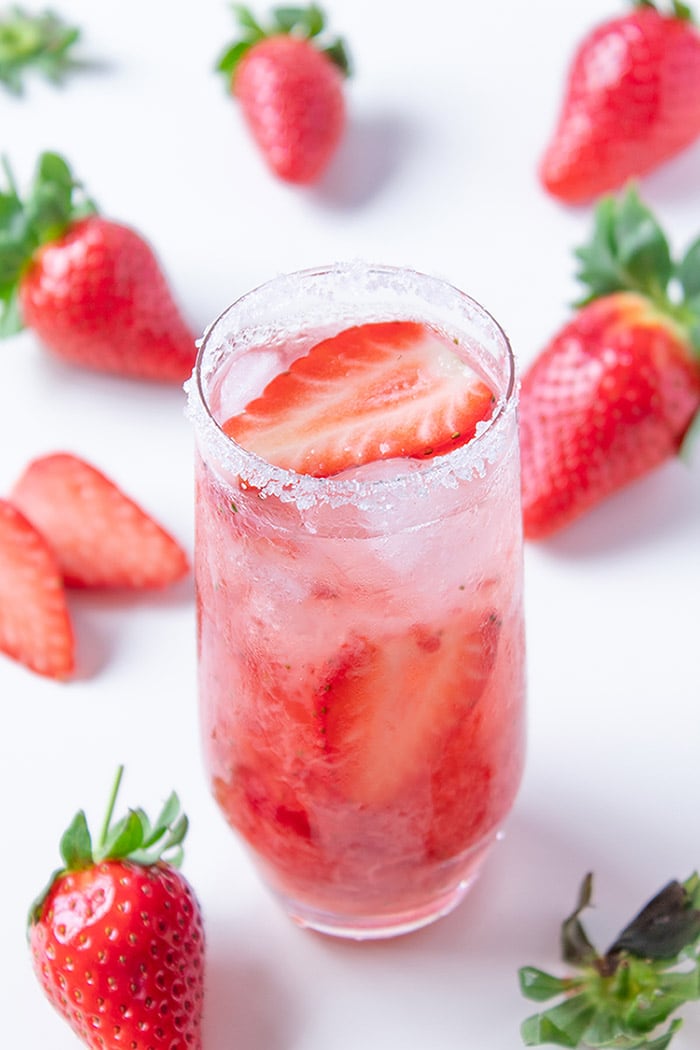 Bruna from I Heart Brazil, suggests trying some traditional Brazilian recipes which she says "aren't complicated, and use ingredients you typically have in your pantry" and then accompany them with a strawberry caipirinha to brighten your day and add some oomph to your boredom!
Here is a selection of drinks from around the world to continue your exploration. And don't forget to buy all the cocktail essentials or this amazing cocktail set that comes with everything you need for a mini tour.
Visit art collections around the world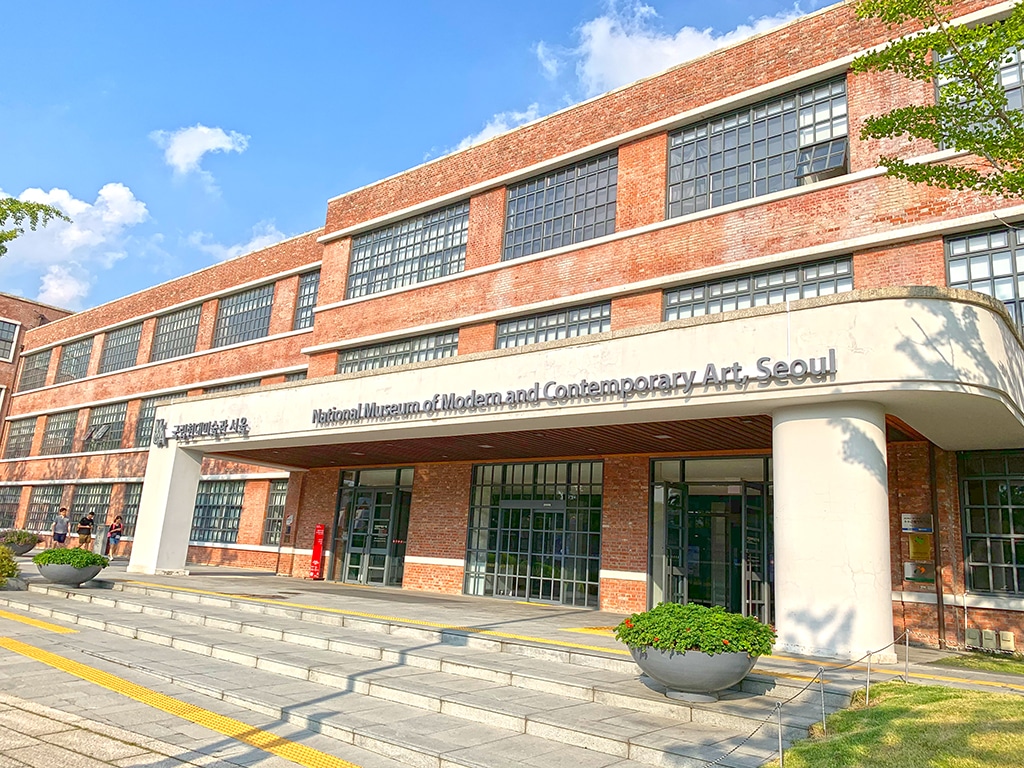 Google Arts & Culture has been documenting museum collections and art around the world for years. You can simply go to the site and take a virtual tour of any of the museums and private collections around the world that have agreed to this on the 360 street view tours.
You can take an art tour around the world through the main museums in each city, from the Athens Acropolis, to the Uffizi in Florence, the MoMA in New York, The Van Gogh Museum in Amsterdam, London's National Gallery, the Palace of Versailles in Paris, the Museum Frida Kalho in Mexico City, Seoul's National Museum of Modern and Contemporary Art, Barcelona's Museu Nacional d'Art de Catalunya.
But you can also explore unknown destinations, places that are rarely visited, like Lahore's private Fakir Khana Museum, Tongan fashion or vintage photos of Andorra.
Besides Google Art & Culture, there are also several museums who have their own virtual tours.
For example, the Natural History Museum allows you to see their main dinosaur exhibits online and the Smithsonian recently made available a gallery with 3 million photos to the public and Europeana, a huge archive of European libraries and museums is also freely available online. Dali's Museum near Girona is another surreal (literally) option for a trippy escape.
Here is a list of all the museums that are accessible online or have virtual tours, the list is VERY extensive.
Experiment with art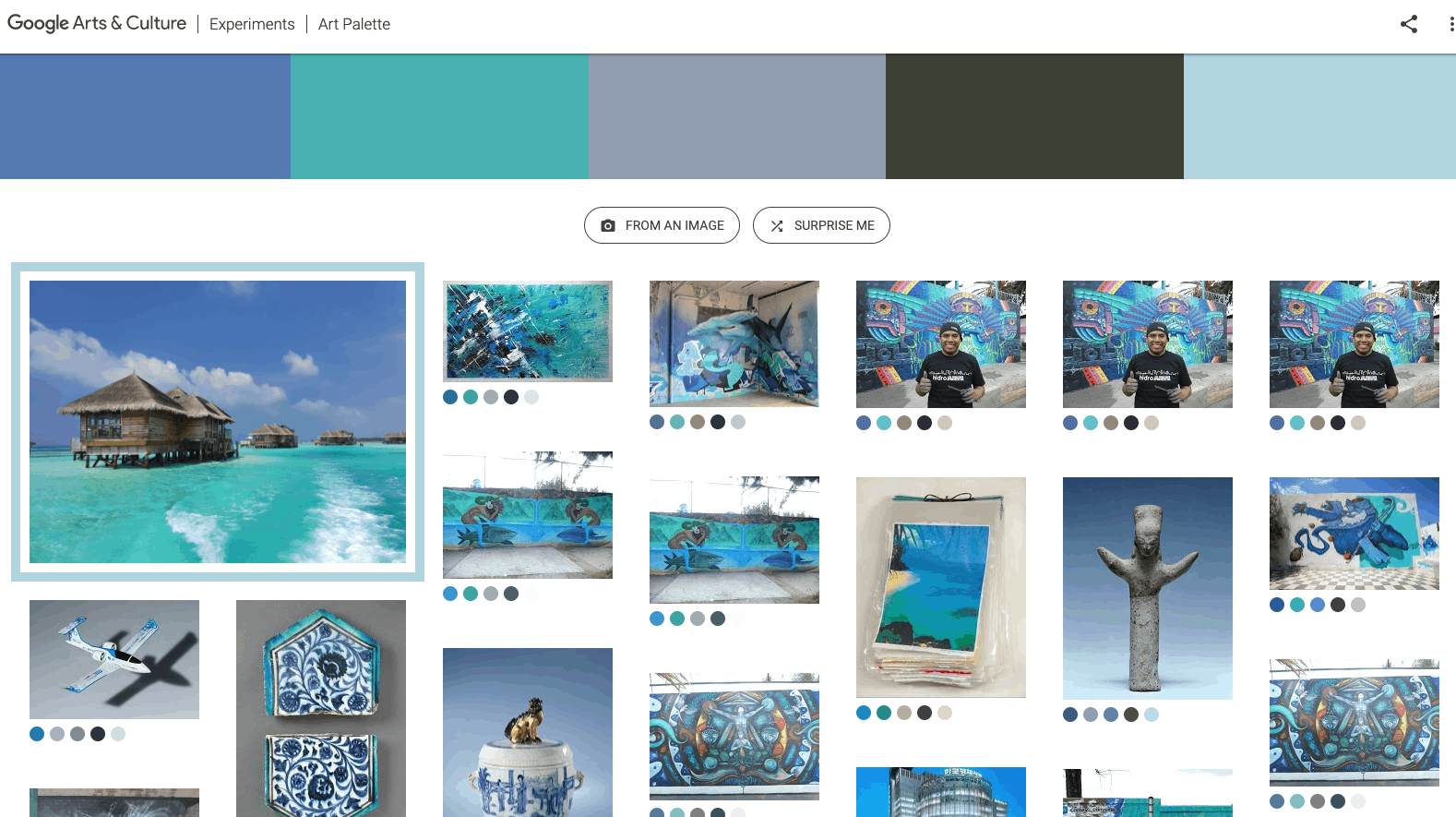 Still on Google Art & Culture, there are lots of fun activities you can do in the Experiments section, like taking a picture of a painting you may have at home, and comparing it with famous ones in the database to see what it resembles.
Have fun uploading a selfie and seeing what famous person in a painting you look like. Or redecorate your home with art pieces that fit the color palette of a specific photo, for example, I uploaded one from my wonderful Maldives vacation at Gili Lankanfushi.
Go on a tour without leaving your house
Maybe you are not so much into museums and prefer landmarks or architectural gems. You are in luck because many of them are also available online, so add them to the list of things to do when bored at home.
Casa Batllo, Gaudi's masterpiece in Barcelona, has a pretty good virtual tour section as does Yellowstone National Park. The city of London has webcams in lots of places where you can see the main landmarks. Earth Cams offers views of webcams all over the world from Moscow to Times Square and you can visit the Cliffs of Moher virtually through their website.
Educate yourself
Most people, when faced with lots of free time or time with themselves, prefer to do mind-numbing activities while others want to put the time to good use and learn things that can make them look smarter at dinner parties.
If you are looking for things to do when bored that will further your cultural IQ, the online sky's the limit, and you don't even need to spend hours on Wikipedia like I always suspect my best friend used to do.
The Met has a huge selection of videos (over 1,400) with a lot of educational and fabulous content related to their pieces, restoration work, the story behind some of the works, etc. and their nightly operas are streamed live while the museum remains closed.
Watch animal shenanigans
There are several popular attractions around the world that offer live streaming of some of their most popular characters or sections. Going on a true African safari (or even an Asian safari) is a lifetime bucket list item for many. So while you may not be able to go in person perhaps the most amazing way to experience from the comfort of your own home is the live safari stream on Youtube's channel Wild Earth.
Many zoos like the San Diego Zoo or the Singapore Night Safari have live cameras on some of the animal enclosures that are available year-round but many are going one step further.
Shedd Zoo in Chicago has started to give a behind-the-scenes peek into the lives of the animals on social media or even allowed penguins to go out and explore other animals. Cincinnati Zoo is going live daily on Facebook spotlighting one of their safari animals.
There is always a silver lining, even in the worst of human tragedies, in this case, animals are enjoying some extra freedom. When you are able to venture out, don't forget to check out my articles on taking a safari, one of my favorite things to do.
Make origami crates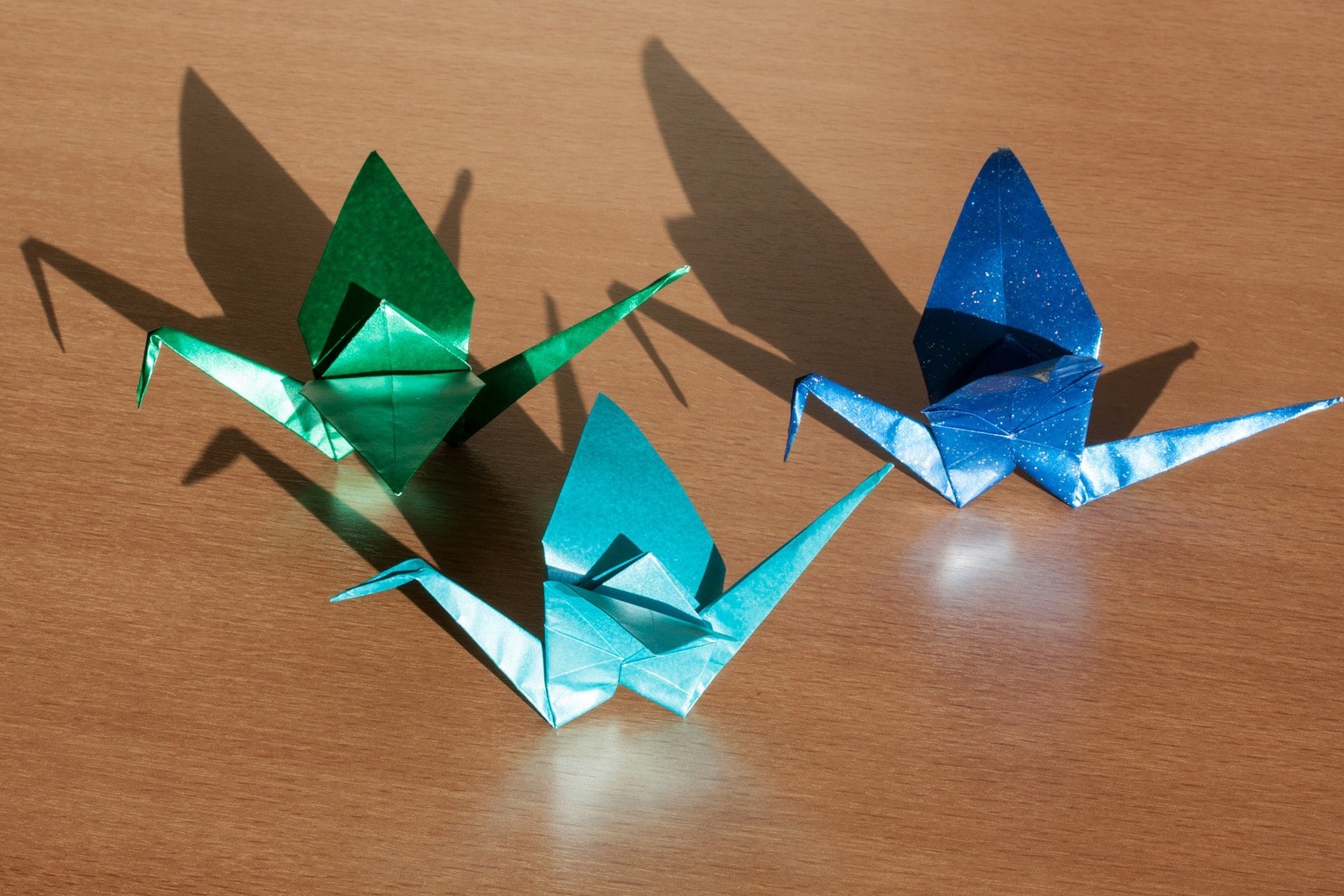 In times of stress or boredom, one of the best things one can do is focus on activities that take your mind off problems, like making origami crates.
Joanne Louie from LUX Connections has been learning how to make origami cranes via YouTube. Traditionally, it was believed that if one folded 1,000 origami cranes, one's wish would come true, thus turning the cute paper birds into a symbol of hope and healing during challenging times.
Pilot the Space Station
NASA's app is designed to be used as the guide for your tour of the Space Center in Houston but can also be accessed from home and a lot of the features are still available. You can pilot the Space Station and take astronaut selfies.
Organise an escape Room at home with Alexa
Alexa is quite a resourceful little friend and it can do much more than just set your alarm clock or play romantic music to impress a date. Did you know that you can organise your own Escape room at home with it?
Neither did I, until Sara, from Our Kind of Crazy, told me about it. "All you have to do," she says, "is say 'Alexa, play the Escape Room Game' and she will start the game and lead you through what to do". Ask Alexa to look around each room and you can solve clues, answer riddles and "escape the room" before your 60 seconds are up!
Explore the world through maps
Google Street view is pretty cool and you can access it not only via Google Maps but through MapCrunch, which has taken this one step further by dropping you somewhere and letting you explore using StreetMaps.
Every day, the destination changes and if you click the Go button it will take you somewhere else. Cheapest, most unexpected way to travel the world from your living room.
Listen to radio stations around the world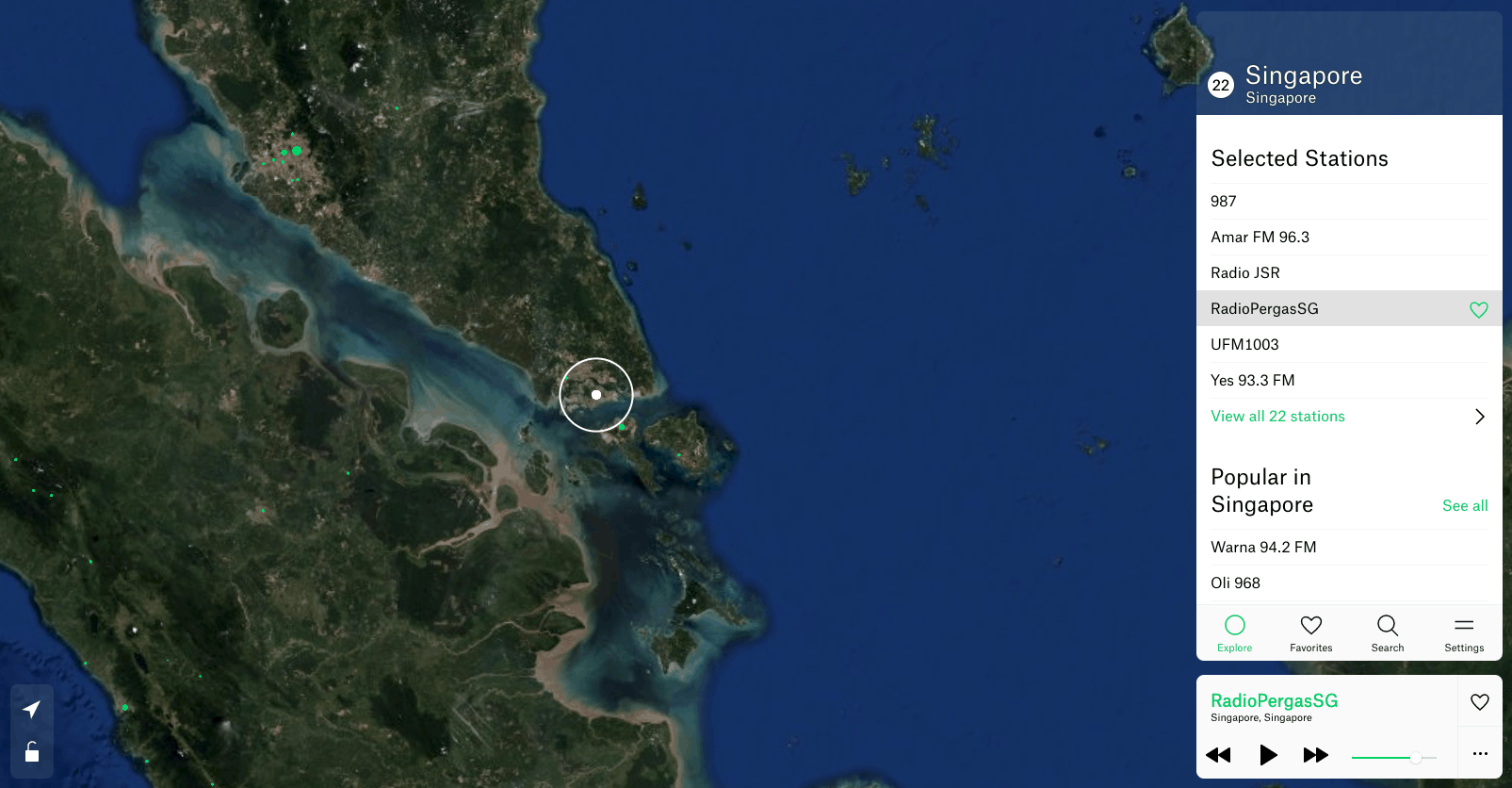 Nowadays, lots of radio stations are available online and have their own streaming, a godsend for those who live abroad to keep up to date with the day-to-day life back home, or even the tracks that are popular.
But if you want to go on a trip without leaving your armchair, Radio Garden is a wonderful website where you can simply spin the globe and listen to any local radio station. For example, why not take a trip to some of the least visited countries in the world and hear their accents or the music they listen to?
I spent some time experimenting last weekend and managed to return to some of my favorite countries via the radio station. Cape Town's One FM or Dubai's Big FM or even some cheesy South Korean K-Pop from Aewen Radio.
Plan your next trip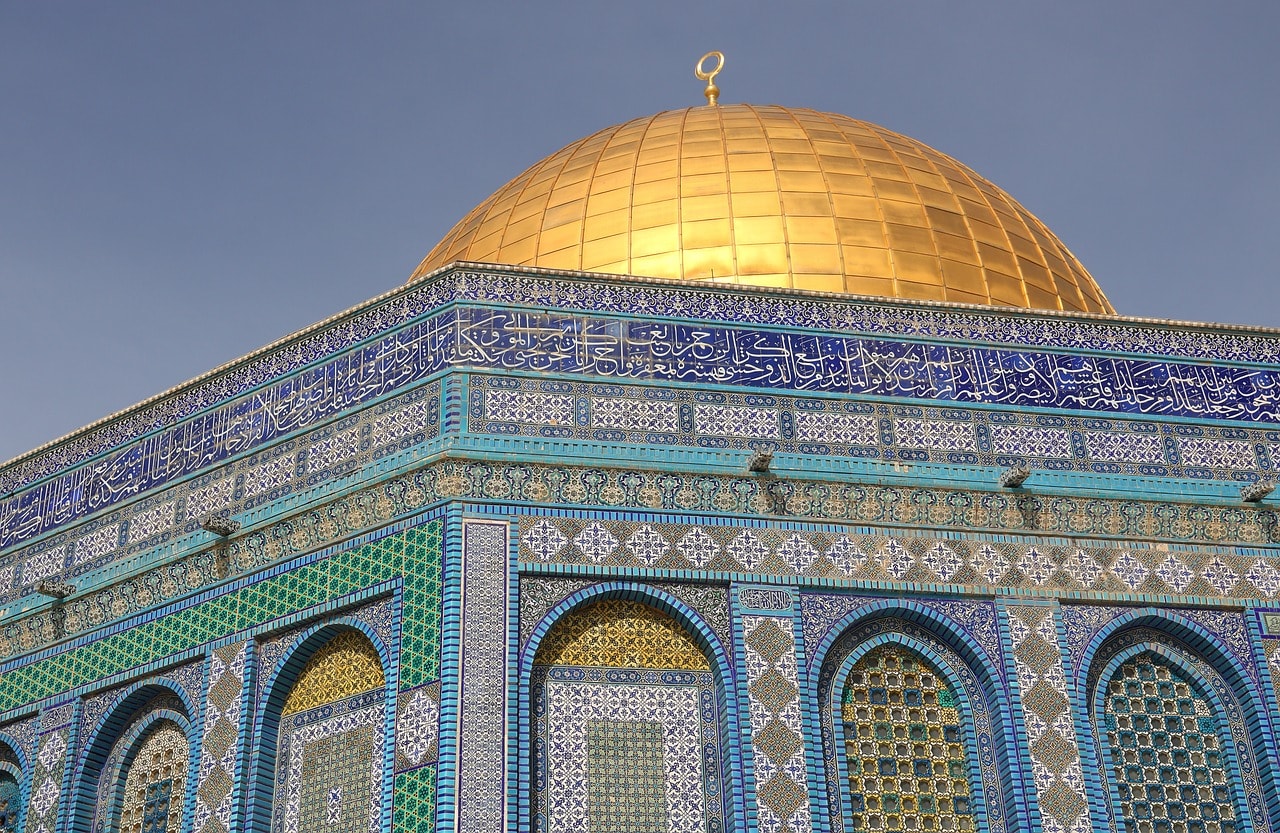 It is always dangerous for me to be home alone because the most likely thing I will do home alone is book a trip somewhere. Perhaps this is my brain's way of handling being stuck at home by not only daydreaming about my next destination but also booking it.
But fret not, you can plan a trip without actually booking it and just have it ready when the funds or the time off are available.
I have been known to plan trips even with slides and excel sheets only to book them months down the line.
I often get asked what my go-to planning sites are, and the answer is "many". Because I do a combination of travel to truly offbeat places and luxury, it is hard to generalize.
Luxury travel often starts with a premium agent or a luxury hotel so I go directly to their websites, and I will then complement my research with other sites.
I love reading quirky things about the places and will avoid all the mass sites like TripAdvisor and other generalist travel websites that are frankly, full of regurgitated garbage and many times written from desktop research by someone who has never been to the destination.
Instead, I favor asking for recommendations from friends on my Solo Female Travelers community, some blogger groups I am in and then go to sites that focus on the not-so-mass activities such as Atlas Obscura, Roads and Kingdoms, Luxe Guides, Wallpaper* and the like.
I will also ask my close friends who I know have been there as well as the hotel concierge, especially in large cities where there are a lot of choices and the difficulty is in picking the right place.
For remote destinations with very few travelers, I look for the authority websites on the destination, the smaller blogs that are specialized in the country and can sometimes be hidden on page 2 or 3 of Google, and I turn to Every Passport Stamp Facebook group which is made of truly hardcore experienced travelers.
You want to know if at the land border between Afghanistan and Pakistan you will have to show the contents of your laptop? Or need to find a fixer in an obscure country that does not give tourist visas (yes, they still exist!)? This is the place.
And what do I do with all the information? I put it in a sheet to share with my best friend who will most likely be the person to go with me. We have been known to make cute presentations at times.
Finally, I book everything. KAYAK for flight search, no doubt, and Singapore Airlines if it is a Star Alliance airline and I can buy it with miles. Agoda to compare prices of hotels, plus the hotels' websites, to make sure they don't have better offers.
Learn photography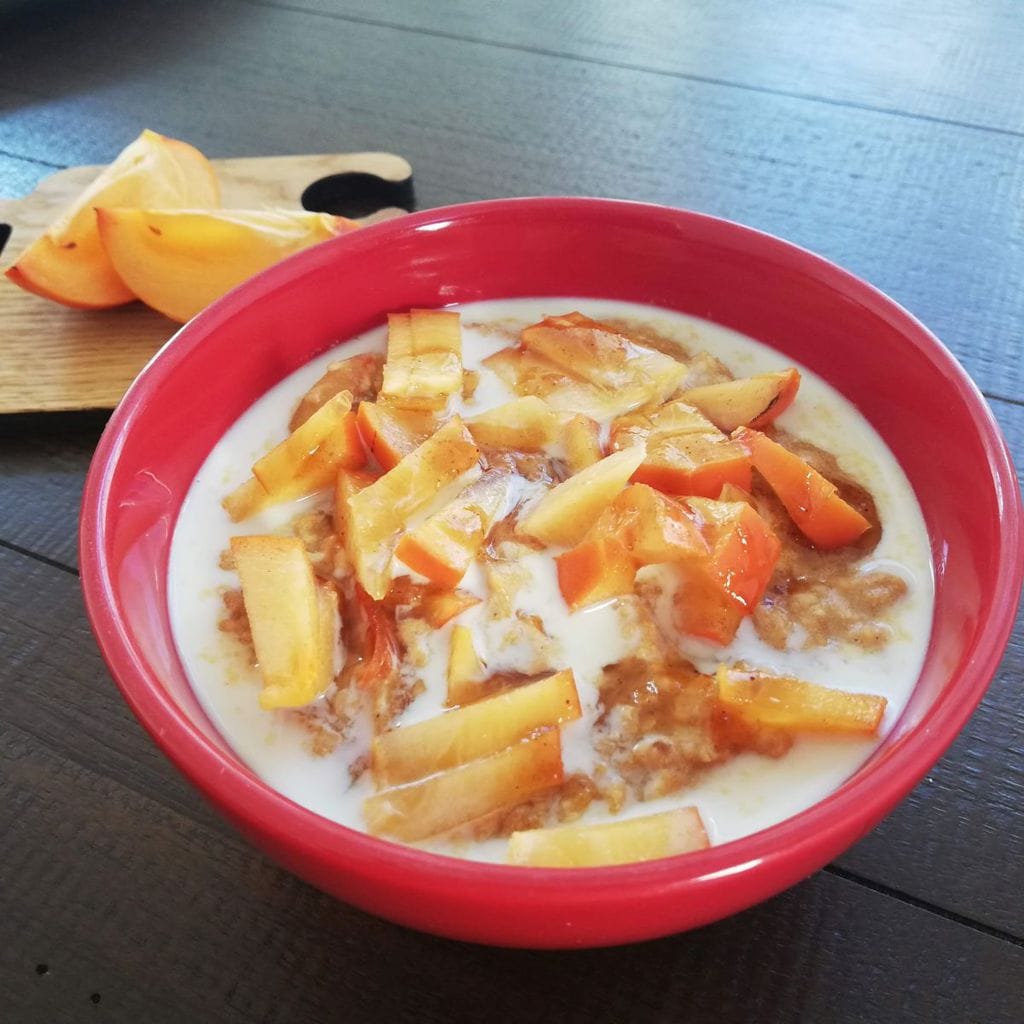 Home alone and utterly bored? This is the time to learn photography.
Wendy Werneth from The Nomadic Vegan is suggesting the Basic Food Photography Course by Andrew Olson on Udemy, where you can learn to take beautiful photos of all that food you'll be cooking while you're at home.
Wendy says, "I love this course because it's perfect for beginners and doesn't require any special equipment. Andrew teaches you how to take great-looking photos even with just a smartphone. Watch out for regular sales on Udemy where you can often get discounts upwards of 75%.
Maybe food photography is not for you but you have a high-tech camera with lots of functions which you never used before and want to finally learn to move out of auto-mode?
Jennifer from Backyard Travel Family was in the same predicament and decided to finally clean the dust off her camera and put it to good use while home and bored.
She recommends Phil Ebiner and the team at Video School Online which you can find on Skillshare because they break down the basics into easily digestible chunks, with video step-by-steps of how to do this, for example, showing you how to master the exposure triangle.
Skillshare offers free trials and a number of classes that are always free. Their premium membership will give you a year's worth of access to over 20,000 classes.
Have virtual drinks with friends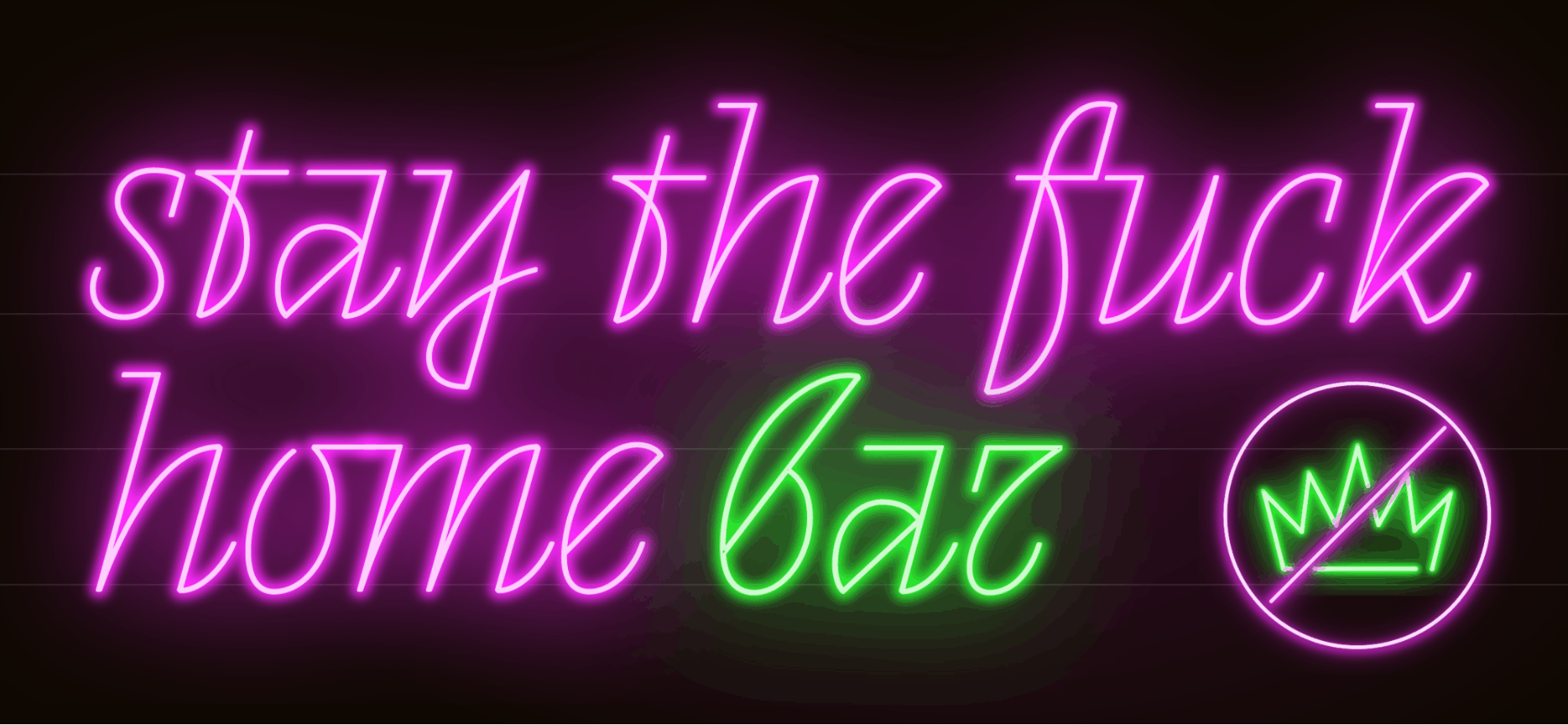 What to do at home alone when bored? Organise a virtual drinks party with your friends! Duh!
This is an obvious one, especially if they are at home as well. Find a common time and get together on Hangouts, Skype or Zoom.
Take your online drinks a notch further with a virtual happy hour. A number of brick-and-mortar bars around the world are going online to help strangers connect and foster a sense of global community.
Emily, from Wander Lush, suggests checking out St. Petersburg-based #staythefuckhome Bar, a new portal for digital socializing.
"The website features a 'street' that you can stroll down – a virtual bar hopping experience between dozens of different venues organized by language and common interests (art and design, for example). When one takes your fancy, just click to go inside and instantly connect with people from all around the world".
You can go into real-life venues from Osaka in Japan to Batumi in Georgia, turn your camera and microphone and start mingling, virtually, with others. It's free, it plays the music you like and it always has the drink you love, since it's BYOB.
Have a Netflix party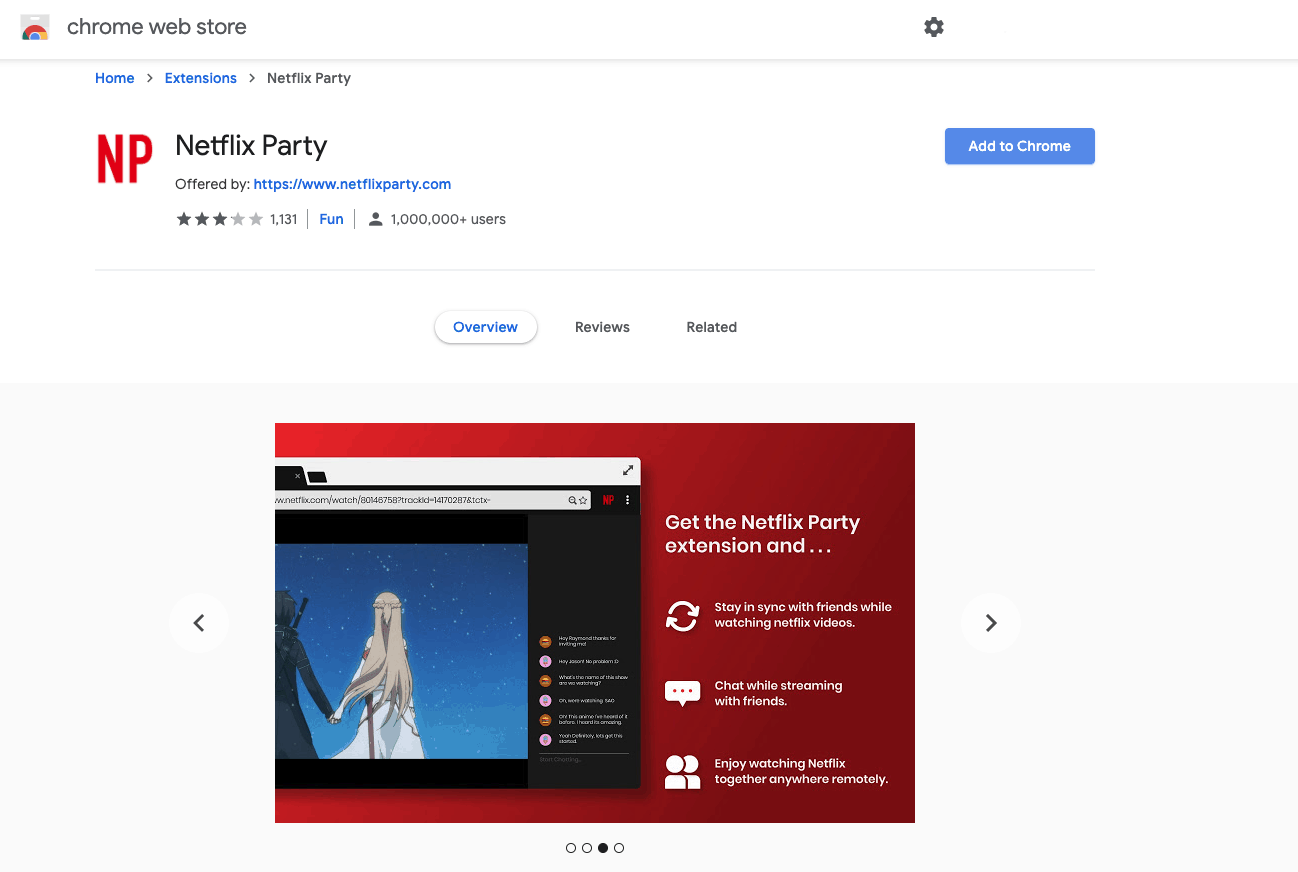 Feeling too lonely watching a movie together? Want to comment on how hot the guys from Toy Boy are?
You can watch a movie on Netflix together with friends through an extension called Netflix party where everyone's accounts sync and you can watch at the same time and message through the chat windows.
Add a drink or some popcorn to that to make it a fully immersive cinema experience at home with virtual friends. Result!
Organize a dance party with friends
Let's take the movie idea one step further and kick boredom with something you can do at home that is active and fun and can be done alone with virtual friends: an online party!
Get your groove and switch on to the same Spotify playlist you can share with friends, or connect to a radio station from Radio gardens above, or to a YouTube channel and just dance while on a video call with your friends.
Your friends are not available? That's ok, you can also bounce around on your own, dancing is one of the best ways to stay positive and energised and i can recommend it as one of the best things to do at home alone when bored. Boredom be doomed.
Netflix and chill for one
Netflix is the main go-to companion when you are bored at home. It even has the capacity to crash the telecoms networks. It is also a great way to take a trip for free with large amounts of travel and cooking shows taking you on a cultural exploration.
You can practice a language with foreign movies. I learned Mexican Spanish watching Narcos, (although I needed subtitles as a native Spanish speaker to understand the slang) and brushed up my French with some of the local action shows.
My partner has watched Las Chicas del Cable (Cable Girls) in Spanish with subtitles to learn as he says they speak quite slowly and pronounce well. The series also gives insight into life in Spain in the 20s and 30s.
Then there are the comedies that touch on some social aspects like Jane the Virgin or Gentefication, or travel shows like The Dark Tourist. Food shows thrive on Netflix and I particularly loved the cultural angle of Chef's Table and Ugly delicious. But the most popular food and travel show of all times is Anthony Boudain's Parts Unknown. It is raw, it is amazing and it is uber insightful.
Or just simple lighthearted shows like Queer Eye that will wet your eyes more than once with the total make over done by the Fab Five on the show. Watch funky experiments in 100 Humans where guinea pig people are used to test funky ideas such as is there correlation between sexual potency and dancing ability?
Enjoy surreal social experiments in The Circle or Love is Blind or hilarious comedy shows like Hasan Minhaj.
But don't just limit yourself to Netflix, check out Amazon Prime and even YouTube. Travel to India with a list of the best movies about India or to Japan with the best Japanese movies.
Learn to code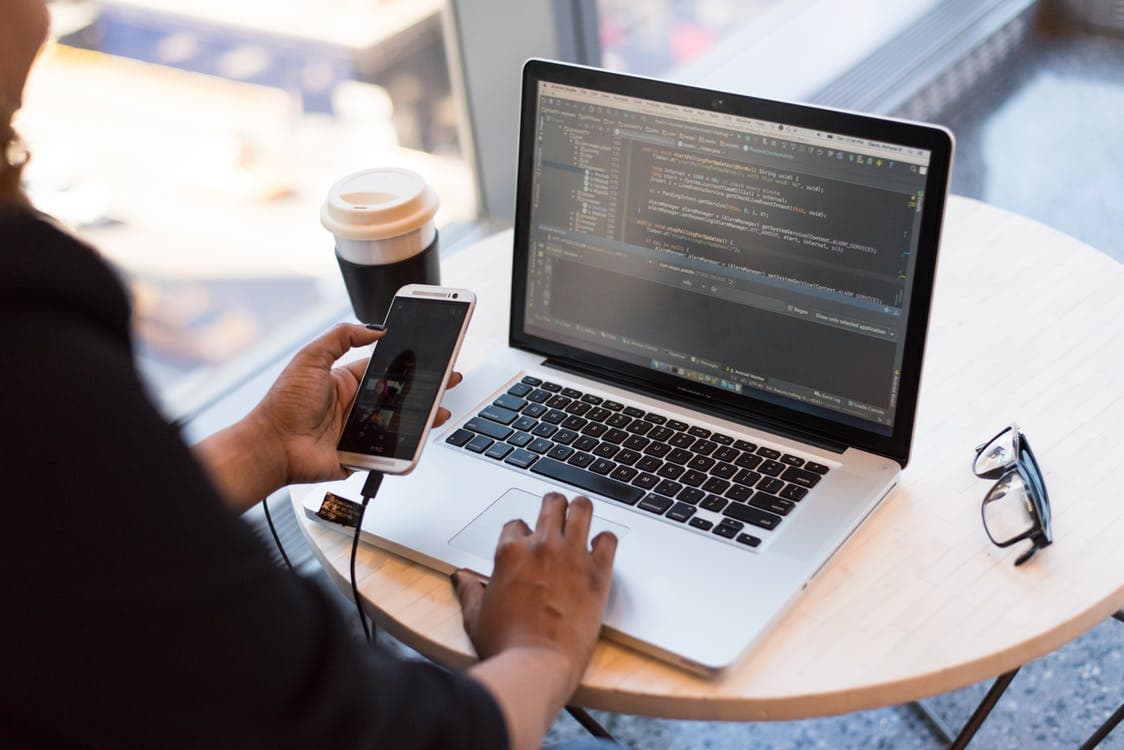 Looking for a skill that can change your life and land you in-demand and well-paid jobs? Coding is one of the most sought-after jobs out there and if you were wondering about things to do at home alone, learning to code will definitely have the highest return on investment in the long run.
Francesca, from Travel Goddess, used Solo Learn, a free self-learning coding app that provides a practical and fun based way for learning any type of Coding, from Javascript to HTML, Python, Bootstrap etc.
She has been using Solo Learn to learn HTML basics which she insists "is really fun to learn", I will reserve my opinion on that 😉
Lessons end with practical coding assignments and there is a large community of coding experts and learners who give more insights on your chosen module in the lesson comments thread.
Start a business

Looking for what to do at home alone when bored? How about starting a business?
No better use of alone time than by becoming an entrepreneur. Maybe that business idea you always had can now be turned into a side hustle which could potentially become your full time job. This is how this blog started for me.
Don't have the resources or the experience to start a business? No problem. Global Sisters is a not-for-profit organisation that supports Australian women with barriers to employment to gain financial independence through starting their own business.
Their FREE programs are delivered online through Zoom and start with the "My Big Idea Workshop" and are perfect for those who may be exploring the idea of running a business from home and/or online.
Global Sisters provides a fully subsidized 3-year membership including business education and mentoring with external coaches to help businesses grow. Women also get access to a thriving online community for connection even when running a business remotely.
Take online yoga or meditation courses
Maybe you are a long term yoga practitioner or maybe you just never go around trying, perhaps this is the time to try one of these things to do when bored at home that you never had the time to (or were too embarrassed to go to a class for).
There are lots of free online yoga courses to get you started. One that keeps coming up as recommended by many is Yoga with Adriene.
She has over six million subscribers on YouTube and five hundred videos with a down-to-earth approach. Just her voice and tone are capable of putting you to sleep (at least she has that effect on me).
Her videos are high quality but don't include any fancy effects and you can often see her dog laying around. They are also completely free, although she also has a premium subscription based model you can access on her website.
Inma, from A World to Travel, tells me that the reason why she likes her is because "she has a wide variety of videos and, depending on your mood and how you feel, you can choose the one that better suits your needs on a daily basis."
Adriene also does regular challenges, like a full month of yoga in January to get you back on track after the holiday period. She even has videos for people with office jobs.
Exercise at home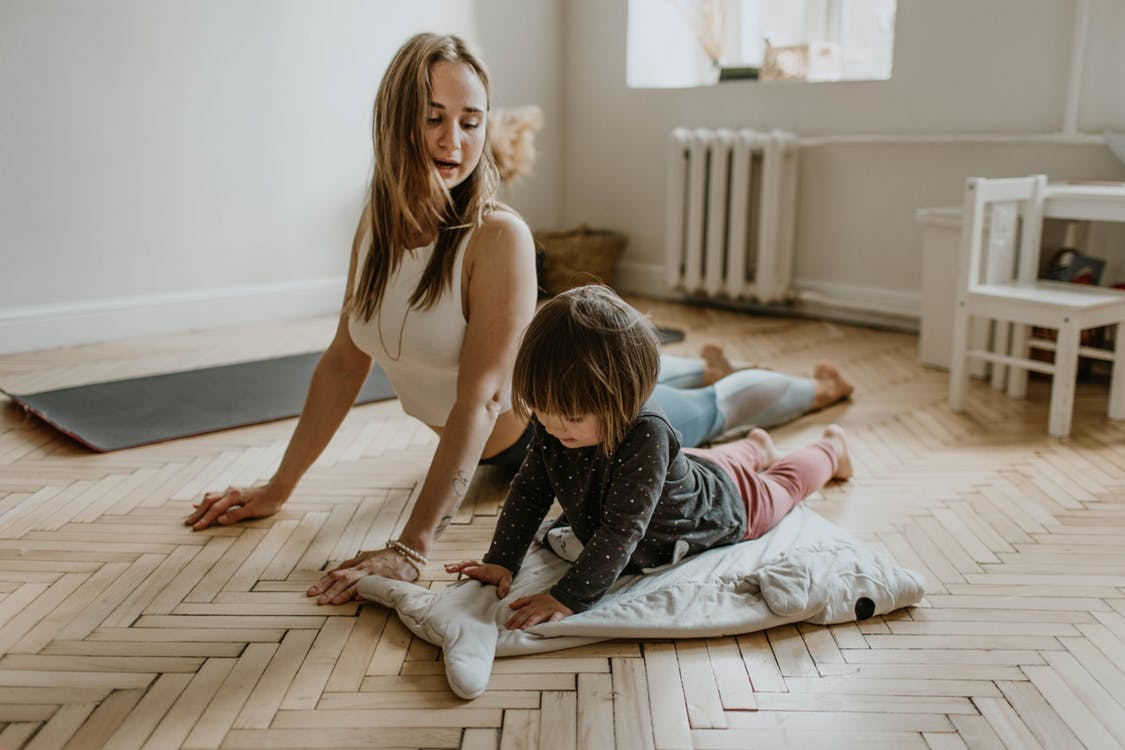 Being at home does not mean that you need to be a sedentary couch potato, although there is certainly a big incentive to sit down and binge-watch Netflix (and I did not help you much with all the options above).
However, it is important to stay sane and avoid cabin fever with some exercise, and you don't even need a gym (sorry, that excuse went out the window) or a personal trainer to do so, there are lots of free apps to stay fit even in the smallest of spaces and online studios like Digital Studio by famous New York fitness celeb Taryn Toomey.
Because the right fitness app is the one that works for you, here are a couple of suggestions.
Aga, from Woldering Around, recommends the HIIT app from Down dog. The app allows you to specify the difficulty of a workout, the length of it and the type of music to generate a video that you can follow. She adds, "It's a lifesaver for the days when I cannot go to the gym and still want to stay fit for all the future hiking trips".
Nils, from Let's go Ireland, says that his two favourite platforms are Fitness Blender and Freeletics. He continues, "The great motivational videos suitable for all fitness abilities on Fitness Blender are an ideal way to kickstart your fitness routine. Not only are they free, but you can also plan your routine through their calendar function. Highly recommendable!"
As per Freeletics, "it is a high intensity interval training app which will definitely bring you to your limits. The workout plan comes with a subscription (annual costs about €80). Fast results are guaranteed when you stick to the workout routine, which often takes less than 30 minutes daily. An additional bonus is that Freeletics is all about the community. You will get to know other Freeletics athletes in the online community to motivate each other!"
So, which one will you choose?
Exercise your mind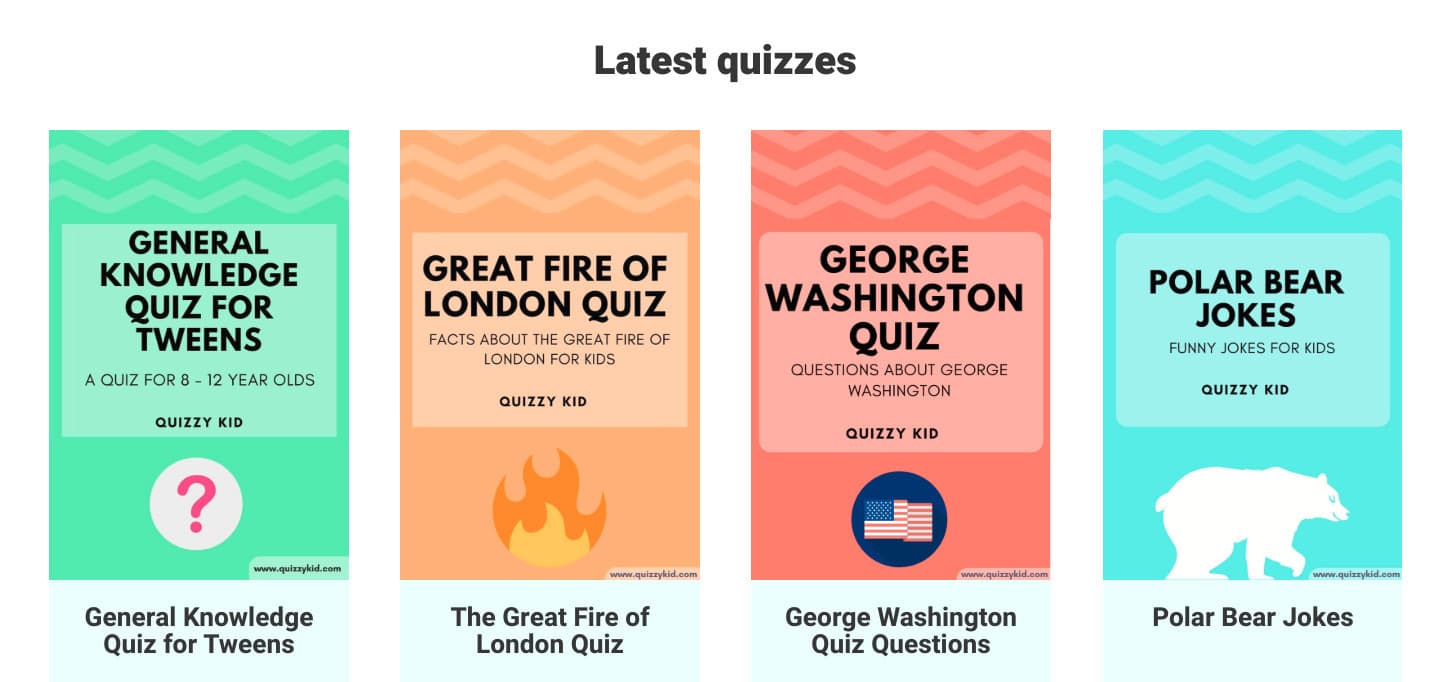 "Occupy your mind, for others like to influence it". They also say that crosswords and puzzles are a great way to keep your mind active and protect it against dementia, and what better way to stave off boredom than to do crosswords.
Jan Schroder with The Travel 100, suggests subscribing to the online New York Times Crosswords ($39.95 a year and half-off for subscribers to the New York Times).
She starts every day with the mini crossword and when time allows, tackles the longer versions. Puzzles are timed so you can challenge yourself and if you get stuck, can choose to reveal a square, word or even the whole puzzle.
Subscribers have access to archives with years of puzzles so you'll never run out of crosswords to tackle and you'll surely increase your vocabulary.
Another great and light-hearted way to entertain yourself when bored at home is via online quizzes. Buzzfeed has an entire quiz website with often silly pop culture quizzes that can fill the emptiness of afternoons.
Alternatively, Quizzy Kid is a site with free online quizzes for kids and even adults to have fun and learn at the same time. They have all sorts of quiz topics like history, animals, geography and more and even a section with smart and cute jokes that are PC and can make anyone smile.
Diana and Thomas recommend Luminosity, "as it offers numerous challenges and cognitive games to train your brain. Logical reasoning, puzzles, math skills, language development and a host of varied games and puzzles make this the perfect stop for anyone needing a challenge".
There is a free membership option with access to a limited number of games and a premium membership for access to all games and tracking tools.
Play games online
Online gaming hit a new record in 2020 and has quickly become one of the most fun things to do at home with millions of concurrent players according to SteamDB.
You can play or you can watch. As a spectator, Twitch is a good place to get started. If you are a casual player, you can check out Kongregate. Two highly anticipated games of 2020 are Doom and Animal Crossings that were released in March 2020.
I warn you, online gaming can be a huge time suck so tread carefully!
Sort through your photo gallery
One of the most productive ways to occupy your time when you are bored at home is tidying up the house. I find that this is therapeutic and makes me feel good about myself and feel like I have accomplished something.
But what about tidying up our digital life? Have you thought about organising all those photos you have taken through the years which are spread out everywhere?
I know that it takes me 23 days minimum when I return from a trip, to sort through the camera, phone, drone and other devices, plus any friend's photos, and put it all together. Then there's deleting the garbage and selecting the best photos, not to mention the time needed to edit.
I bet you are starting to realise this is one of the best things to do when home-bound.
You can use several tools to sort through the gallery Google Photos is an easy one because you can sync with your devices (even iPhone). Some people like to upload everything into Flickr, but make sure you set the right sharing and creative commons levels so you don't find your photo used somewhere for commercial purposes.
Once the photos are all sorted, what about labeling, creating sub-albums and adding nice descriptions? My mum does this after returning from every trip. Time consuming, but worth it.
Lastly, you can also create online albums and then get them printed and delivered as gifts or souvenir.
Write personal cards for friends and family
In our busy lives it is easy to forget about being grateful or thanking others but having a bit of downtime is a great opportunity to be thoughtful and thank friends and family with hand written notes.
Amazon has a huge selection of thank you cards you can order or you can also make your own. Jennifer Maker has a lot of pretty cards including nifty pop-up ones. I warn you, the moment you get on her website you will be hooked and go down the rabbit hole of arts and crafts.
Use your hands to get crafty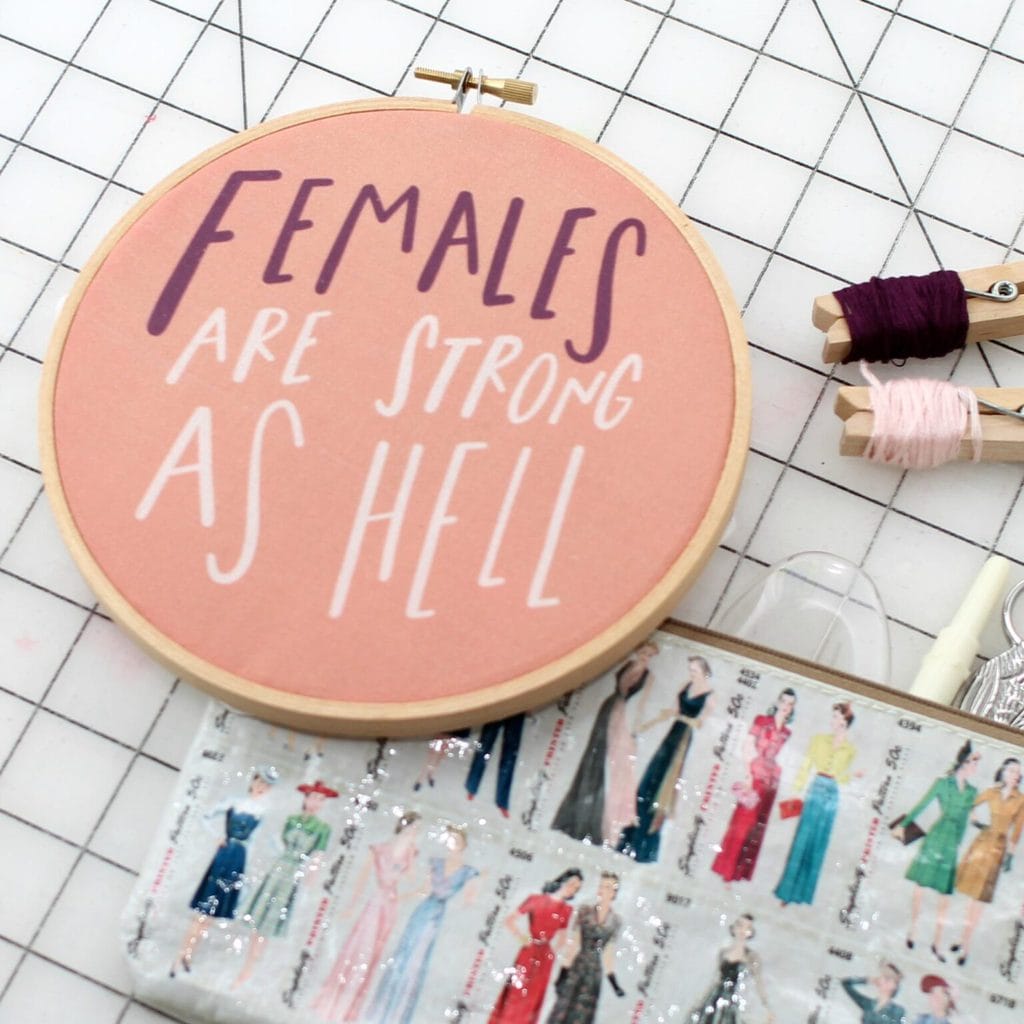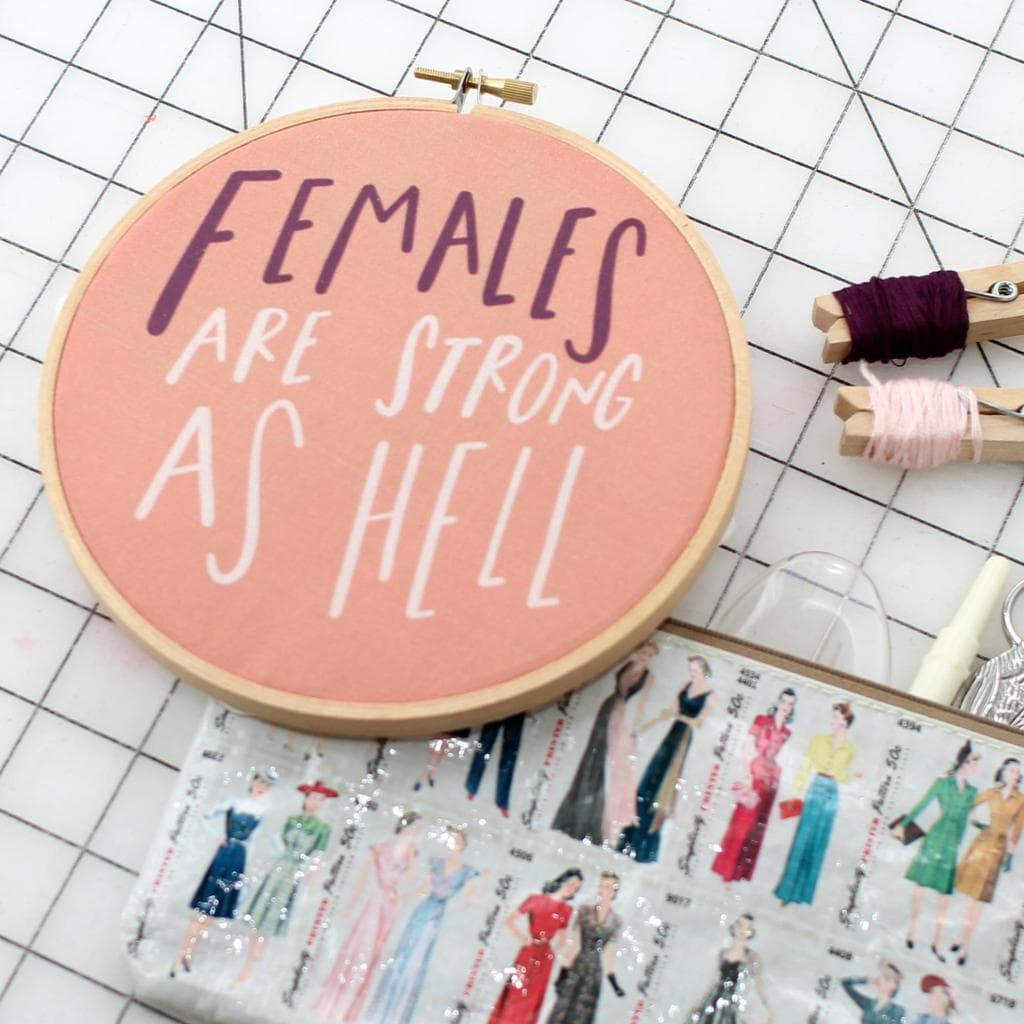 One of the favorite things to do at home alone by a lot of crafty people is using their hands to create something.
There is a great feeling of satisfaction about creating something with your bare hands, especially in the digital era. So why not pick up embroidery? Or calligraphy? Or start knitting? Or sewing? Anything that gets your fingers moving… not in that way!
Stephanie from Swoodson Says is suggesting picking out your favorite indie designer's hand embroidery kit from her website and getting started. The kit has everything you need to get started, and to learn how to embroider!
No machine required and easy to take outside if you have a garden or balcony, embroidery is an inexpensive and portable hobby. Try one of these modern hand embroidery kits and learn how to stitch beautiful designs.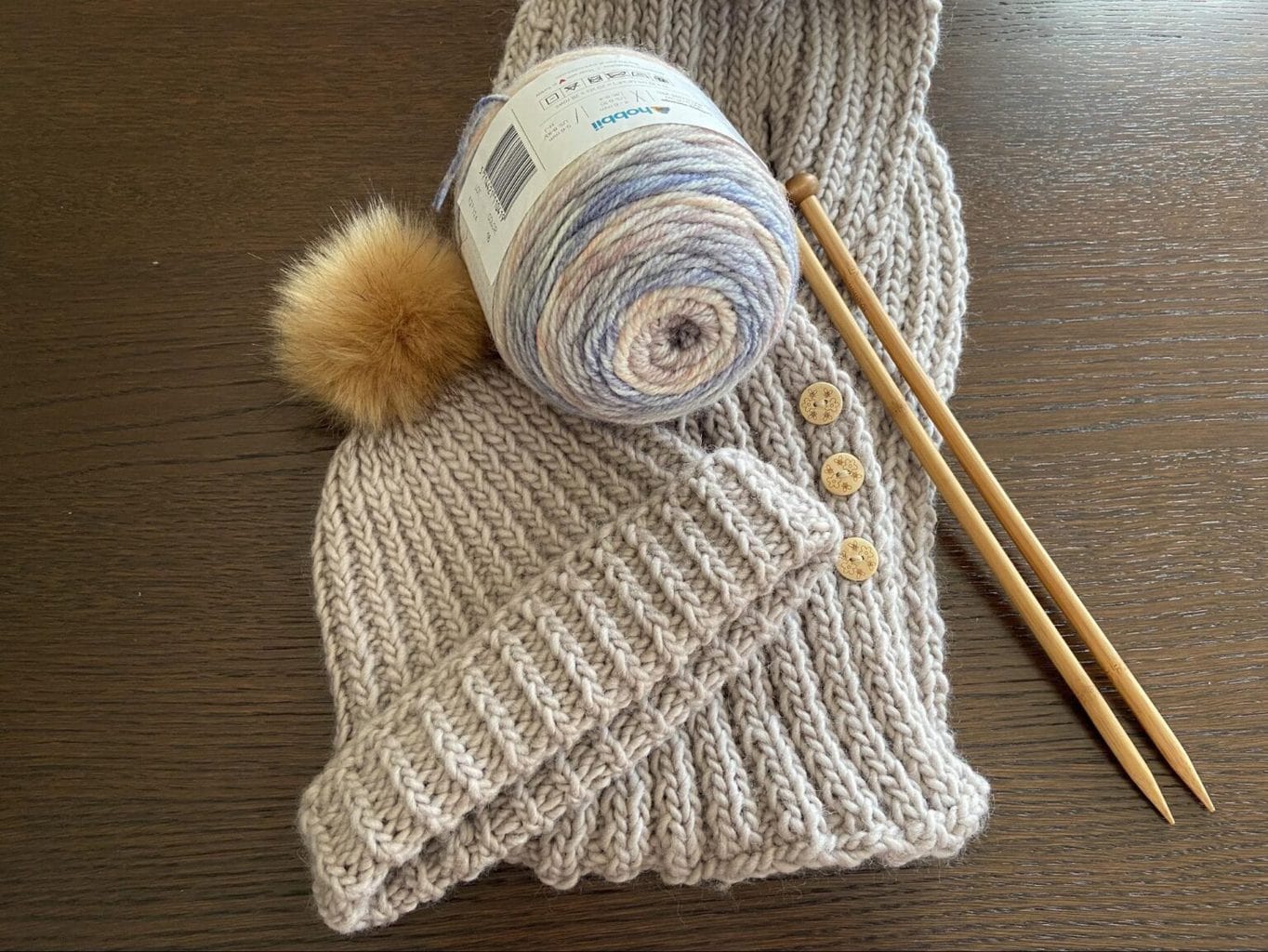 Research has shown that the act of knitting keeps us centred and reduces stress and anxiety because of its repetitive movements and the fact that you need to stay focussed to follow the pattern. Learning how to knit for free at home is possible.
Danila, from Travelling Dany, took the advice and got started with it. She says, "the easiest beginner knitting lessons online are on Studio Knit, a Youtube channel and blog which provides easy-to-follow video lessons with all the essential techniques, free patterns and ideas for gifts you can knit on your own".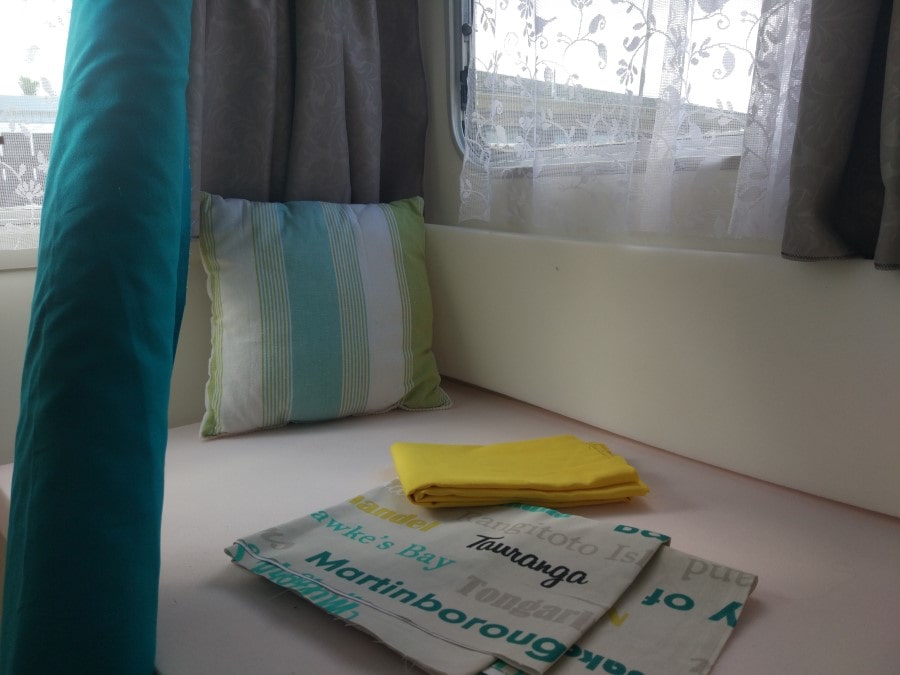 Alex from Discover Aotearoa – New Zealand from N to Z, has taken up sewing. Over the past year, her partner has beautifully rebuilt their retro caravan and now it's her turn to help and sew the squabs and throw cushions.
"Luckily, there is Youtube," she says. "After watching a few tutorials and freaking out at the difficulty, I finally found a few videos that make me think I might be able to do this. Wish me luck!"
Don't want to play with needles? Don't worry, here are some other things to do when bored that don't involve pointy ends.
Kushboo from Munni of all Trades had always admired people with great penmanship, especially those who can do calligraphy, a beautiful art form that is relatively easy to master. What she loves about calligraphy is that you don't necessarily have to be an artist to create something beautiful. All you need is a steady hand and lots of practice.
She says, "I started learning basic calligraphy from a Youtube channel by Chaitanya. He has a lot of videos for beginners and tutorials that are easy to follow. Personally, what makes it interesting for me, are his DIY tutorials where you can use new-found skills to decorate your phone case or make personalized coasters".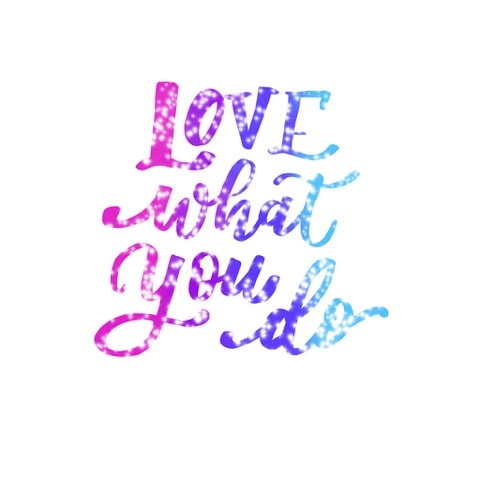 Take your calligraphy to the next level with lettering, a kind of creative and artistic calligraphy. If calligraphy is the art of beautiful writing, using only one stroke, lettering is like a sort of illustrative writing and it's done using different strokes.
Isabella, from Boundless Roads, uses an Apple pen and the Procreate App for lettering to create amazing lettering without the need for paper.
She continues, "there are a lot of free courses on YouTube but my favorites are from Jillian and Jordan from Loveleighloops.com. They have a full paid course but you can also check out their free video tutorials either on Youtube or on their facebook group".
Learn about carbon offsetting
Do you carbon offset? Have you always wanted to donate to a charity but never had the time to look for the ones that align to your beliefs?
I have donated to several charities through the years and have been sponsoring the education of eight children in Honduras since I visited and spent a summer there in 2002 with ACOES, a local NGO that educates thousands of children.
Most recently, I have started to carbon offset my trips. If you are not sure what this consists of, this article from the author of The Rough Guide to Green Living is very good at explaining it.
You can then go to websites like the calculator from the International Civil Aviation Organisation and make donations to carbon offsetting projects from Terrapass or Climate Care.
Declutter your mailbox
Another admin, yet essential, thing to do if you are bored at home: declutter your online mailbox, trust us, it will make you feel so much better!
And to make things even more useful you can use the time to unsubscribe from newsletters and other websites that, despite GDPR, added your email to lists, extra satisfying. I have used Unroll in the past and loved it.
Build your capsule wardrobe
If, like me, you travel a lot, you might struggle with what to pack every time. Many a time I arrived at a destination with a combination of pieces that did not go with each other, this is why I tend to pack the same things for every type of trip.
I even decided to change my Instagram account into wearing red as much as possible partly because I wanted to simplify my fashion decisions. It is proven to make us more efficient.
I am not the only one. Obama also thinks that simplifying the repetitive decisions you need to make every day (what to wear or eat) frees your mind for the important decisions that matter.
Don't want to (or can't) wear the exact same thing every day? Clara from Petite Capsule suggests building a capsule wardrobe.
"A capsule wardrobe includes a few items of clothing to create a year of different outfits. Capsule wardrobes are fantastic for travelling because they save you time when you pack for your once in a lifetime journey, as well as shorter trips. You also save packing space, whilst looking put together".
To create a capsule wardrobe you will declutter your clothes, review essential clothing gaps, and buy any missing items. Join the Petite Capsule free 7 day email challenge to build a capsule wardrobe for easy step-by-step guidance.