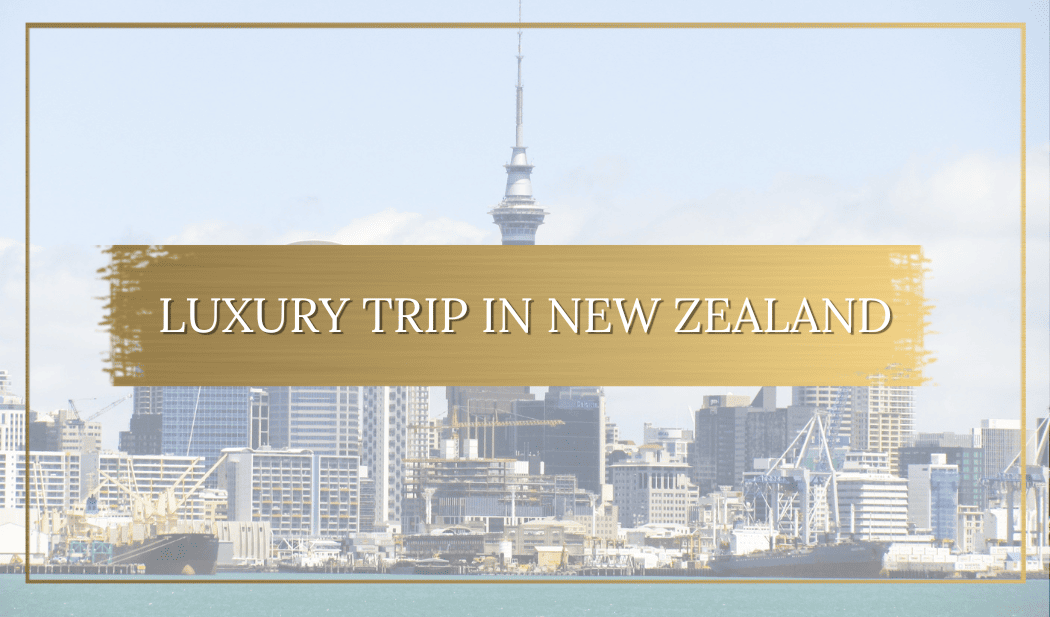 If you are planning to visit New Zealand and you want to have the best vacation in your life you have come to the right place. In this article, we will list all the things you definitely should do while here and why you need to consider each one.
The goal is to have fun as much as possible and to enjoy different activities during your trip to New Zealand. Below we have prepared a complete set of things to do that will keep you happy and satisfied.
Find The Best Hotels
The first thing you will need to do is to find a hotel. Here are a few examples. The first one is Farm at Cape Kidnappers. This place has been on the list of almost every single traveller and it will remain like that.
Cape Kidnappers is loaded with great accommodation in general, has astonishing food to offer, and a golf course like no other. The golf course is on a cliff hence you can imagine what this means. At the same time, you can enjoy the impressive view of Hawke's Bay peninsula.
The second place we would like to recommend is Minaret Station. It is located in remote Wanaka and you can even enjoy winter sports here. If this is not your cup of tea you will want to have fun with the seclusion. The place is one of a kind and has been the best desire for people who want to enjoy anonymity and luxury at the same time.
Nightlife at Luxury Casinos
If you want to and you will probably have a desire to enjoy the nightlife while in New Zealand you can do that at Sky City Casino or join Luxury Casino online which is available for all NZ and international players. The 1st brand is located in Auckland and it is one of the places that must be on our list. Yes, this casino is located at Sky Tower which makes it an ideal and one-of-a-kind place already. There are a lot of things you can do here. The 2nd option, Luxury Casino, is a popular brand regulated by MGA and UKGC authorities.
First of all, there is an auditorium with 700 seats. You can find countless bars and restaurants to have fun and relax. It is also worth it to check the online version of SkyCity casino brand with its great variety of games. When it comes to gambling at a land-based casino you can enjoy 1600 pokies, a special area for VIP players, and 100 gambling tables.
The casino was opened in 1996 but was completely redesigned and renovated in 2016 so it is still modern and looks great. Although many of you believe that this place is for gamblers only, we disagree.
A casino is an ideal place for all tourists who want to have fun and see something interesting. Make sure you include it on your list as soon as possible. Odds are high that you will land in Auckland so this can be your first night out the thrill.
Enjoy the Nature
New Zealand is well-known as the country with the best-looking nature in the world. Here you truly can do a lot of things and you can make memories like no other. It all starts at Milford Sound, Fjordland where you will enjoy kayaking. Then you can visit champagne pools located in Wai-o-Tapu and also enjoy Waitomo Glow Worm Caves with a spectacular night tour.
In a nutshell, you can have the best time in your life if you like beautiful nature. Wherever you go and whatever you do, you will be surrounded by beautiful sceneries and nature that is one of a kind. Now is the time to enjoy all of this and we only tell you, start as soon as possible.
Vineyards
Yes, you can and you should visit vineyards in New Zealand. Some of these are family-owned, massive and they export vine to over 42 countries all over the world. You can only imagine what all of this means. You can enjoy some of the best vines in the world and you can mix and match all of this with beautiful nature and beautiful landscapes.
We advise you to take a look and book a private tour if possible. These are more special and they come with more options. Yes, you will need to book one in advance and you will need to pay for that but at the end of the day, these are more appealing and offer you more possibilities. You can learn something new as well.
The Final Word
If you visit New Zealand or you are planning to visit it, these are the things to do and places to visit. Each one is special and will help you make memories like no other. At the same time, we know that you will enjoy your vacation and collect the energy you need when you get back home. NZ is one of the most popular tourist destinations in the world and one of the most spectacular so you will want to get a slice of all that.