El Salvador was a country that exceeded my expectations and broke all the misconceptions I had, especially on the safety front. My previous, and only time in Central America, was in 2003 when I spent a summer helping out with an NGO in neighbouring Honduras.
The feeling, memories and images of that time were the ones I was expecting to find in El Salvador: gang violence, curfews, extreme poverty and little hope for the immediate generations. What I found on my trip to El Salvador could not have been more different.
But, is El Salvador safe to visit? And, how safe exactly is it for tourists?
Is El Salvador safe to visit in 2020 despite being the murder capital of the world?
The short answer is that El Salvador is quite safe for tourists. But you should not underestimate the statistics. The travel warnings for El Salvador are legitimate and should be taken into account when you are exploring the country. By no means let it deter you from visiting, but be as careful as you would anywhere else and then probably some. To help with the less obvious things to consider, I included some of my safety tips for traveling to El Salvador at the bottom of this article.
Crime in El Salvador – What you need to know
I was expecting dangerous streets, armed guards at every store, barricaded shops with iron fences, extreme child poverty… Everything I experienced in Honduras or in South Africa when I was living there, basically, what the cold statistics hinted at on paper.
However, I was faced with good infrastructure, friendly and very hospitable people and everyone going about their daily lives as they would anywhere else. I did not see an abundance of wealth, but I also saw minimal begging. And no obvious signs of violence or danger (like you see in Johannesburg with the high fences, barbed wire, armed guards and panic buttons). Without looking at all the statistics, I couldn't help but wonder, how dangerous is el El Salvador today?
The country has come a long way since the civil war which ended in 1992 and has rebuilt and prospered. Sadly, the statistics continue to show a different face to the safety situation in El Salvador.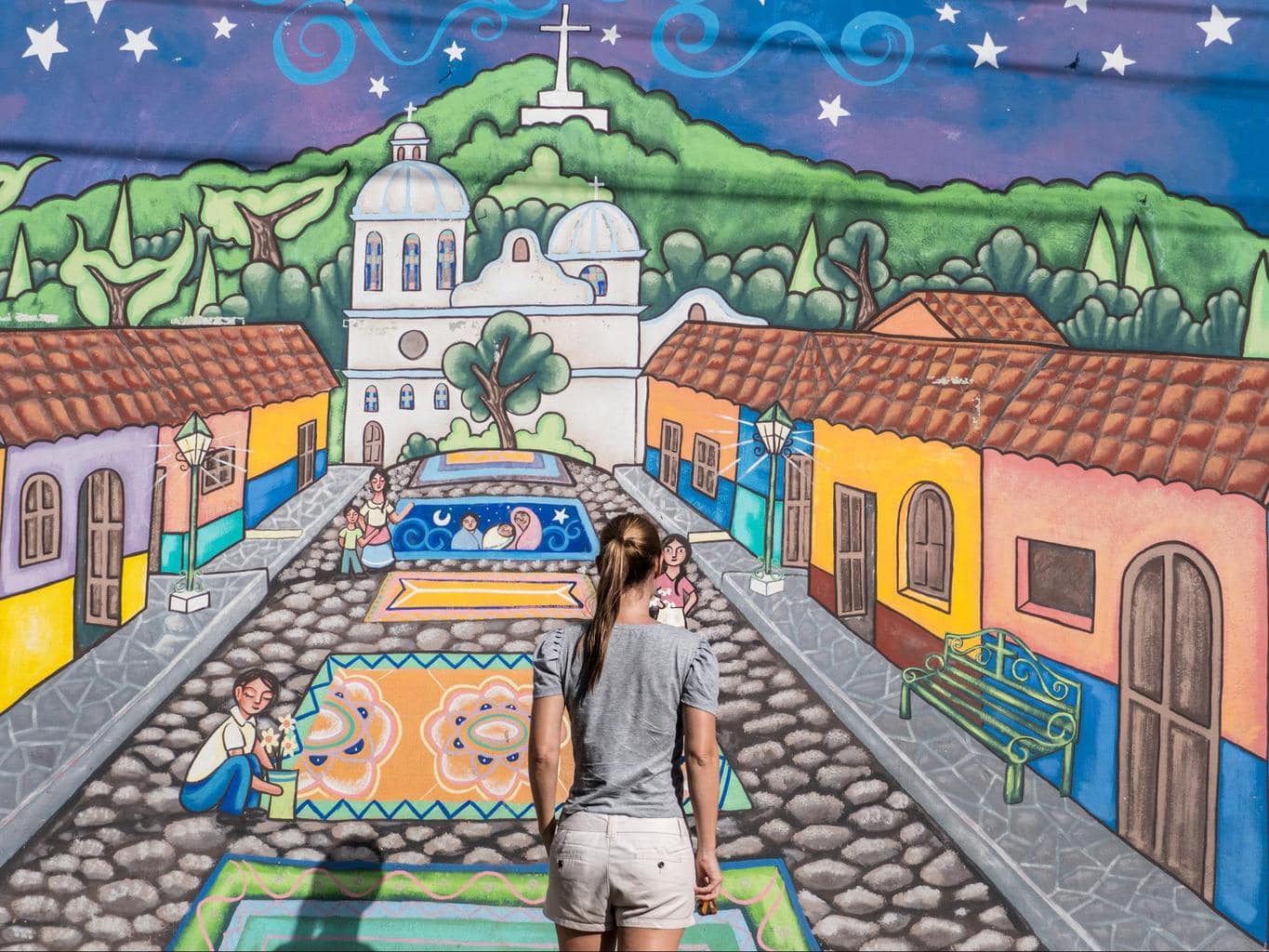 Below the surface of what I saw as a visitor, the country's homicide rate would convince anyone to stay away from El Salvador. According to The Economist, eight of the top 10 most dangerous countries excluding war zones, and 43 of the top 50 most murderous cities in the world, are in Central America and the Caribbean. El Salvador and San Salvador top both of those lists.
The statistics from the Citizen Security report by Brazilian Think Tank Igarape Institute, show the homicide rate in 2017 hovering around 60 per 100,000 (16 for women and 202 for men), or 3,900 killings a year, about half of whom are between 15 and 29 years old. That is 11 every day in a country with barely 6 million people. The murder rate is even higher in San Salvador where it stood at 136 in 2016.
These terrifying figures have given the country the title of "the murder capital of the world" by the LA Times. To put things into perspective, the homicide rate in the UK is 4 per 100,000.
The good news is that, after a peak close to 100 in 2015, the murder rate has been declining and 2016 data showed a 20% drop when compared to 2015 while 2017 an additional 25% drop. This is probably due to the government "extraordinary measures" launched in 2016.
El Salvador's safety issues can be explained by its location in the drug corridor and the street gang phenomenon where this originates. The country is home to 65,000 gang members and 9,000 more serving time in prison according to the police. Add their families and dependents and the number is much higher.
For context, of the remaining seven cities in the top 50 most murderous, four are in the US and three in South Africa, a country I also know well. The four US cities on the list, Detroit, New Orleans, St Louis and Baltimore, have half the murder rate of San Salvador.
To understand the root cause of El Salvador's murder rate and its impact on tourists, one needs to understand the type of crime the country suffers from.
Is El Salvador dangerous for tourists?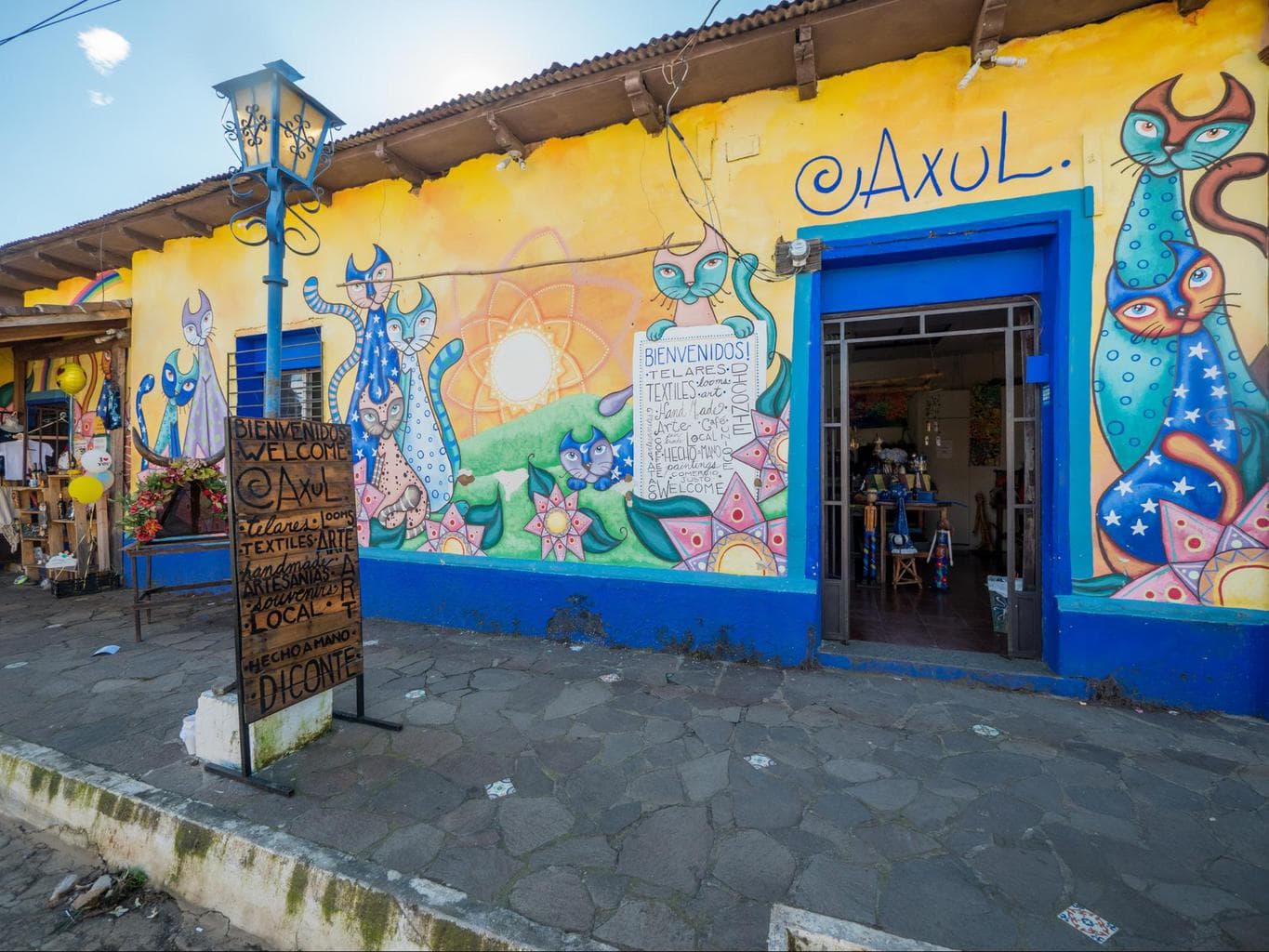 Despite crime rates are really high in El Salvador, the country is not as dangerous for tourists. Here's why.
Crime in El Salvador, as well as in the rest of Central America, is directly related to the smuggling of drugs (mostly cocaine) and weapons at the hands of the Maras, heavily armed street gang groups.
The two largest Maras are the 18th Street ("Barrio 18") which has two sub-gangs, and the MS-13 ("Mara Salvatrucha") both of which regularly feature in movies and TV series. Their creation and growth is a complex affair that probably originated in the many years of civil war as a resistance anti-government group but which has evolved into today's deadly squads with armed fighting. You can read more about it all here and learn how it overtook Central America here.
The most important thing to remember for tourists is that El Salvador's type of crime is not likely to affect tourists because it is aimed at other gang members. As a tourist, you are largely safe.
This is not to say you should ignore El Salvador travel advisories, because you can always be caught in the cross-fire, but you can sleep tight knowing you are not the target of gang violence. Here are a few more considerations when thinking about safety in El Salvador.
The same report from Igarape shows that 80% of all the murder victims in El Salvador are males and 50% are between the ages of 15 and 29. Half of the crime takes place in the capital, as well as La Libertad, Soyapango and Usulutan, although 242 of the 267 municipalities in El Salvador are controlled by gangs. Your real safety concern in El Salvador should be not to be caught in the middle of a gang fight. This happened to me in 2003 in Honduras.
I have vivid memories of my time living in one of the poorest areas in Tegucigalpa and hearing the same Mara groups engage in violence and fights every evening with bullets being fired. One night we even found ourselves mistakenly in the midst of it all, bullets flying over our heads while we ducked under the back of a pickup truck swerving through the streets of Tegucigalpa.
El Salvador for tourists is nothing like that. If anything, I experienced a profound sense of peace and calmness emanating from the people's no-rush attitude. If you are curious to read see some fascinating images of the Maras, check this site here.
Summary of El Salvador travel advisories
One of the easiest and most reliable ways to see if a country is safe is to head over to the travel advisory pages of the major government bodies. I usually check both the US and UK who tend to have quite detailed reports on safety.
However, it is important to remember that they will always play it safe and will take a cautious approach to safety. For example, they have more than once in the last couple of years advised against travel to Spain.
So while I wanted to make sure I provided with a 360 degree assessment of the safety situation by adding the travel advisories for El Salvador here, they should be taken as precautionary tales.
El Salvador travel advisory from the UK Foreign office
The UK government El Salvador travel advisory warns travelers to be careful with tsunamis following earthquakes, flooding and landslides and crime in equal doses. They seem to be less fazed by the headlines than the US, they are also less exposed to the human tragedy of immigrants trying to find a better life and escaping their country's dangers than the US.
The UK Government specifically gives the following travel advisory on El Salvador:
"Take particular care in downtown San Salvador and on roads outside major towns and cities at night. Avoid wearing expensive jewellery or displaying valuable items".
I am pretty sure this advice would be equally useful in many other countries.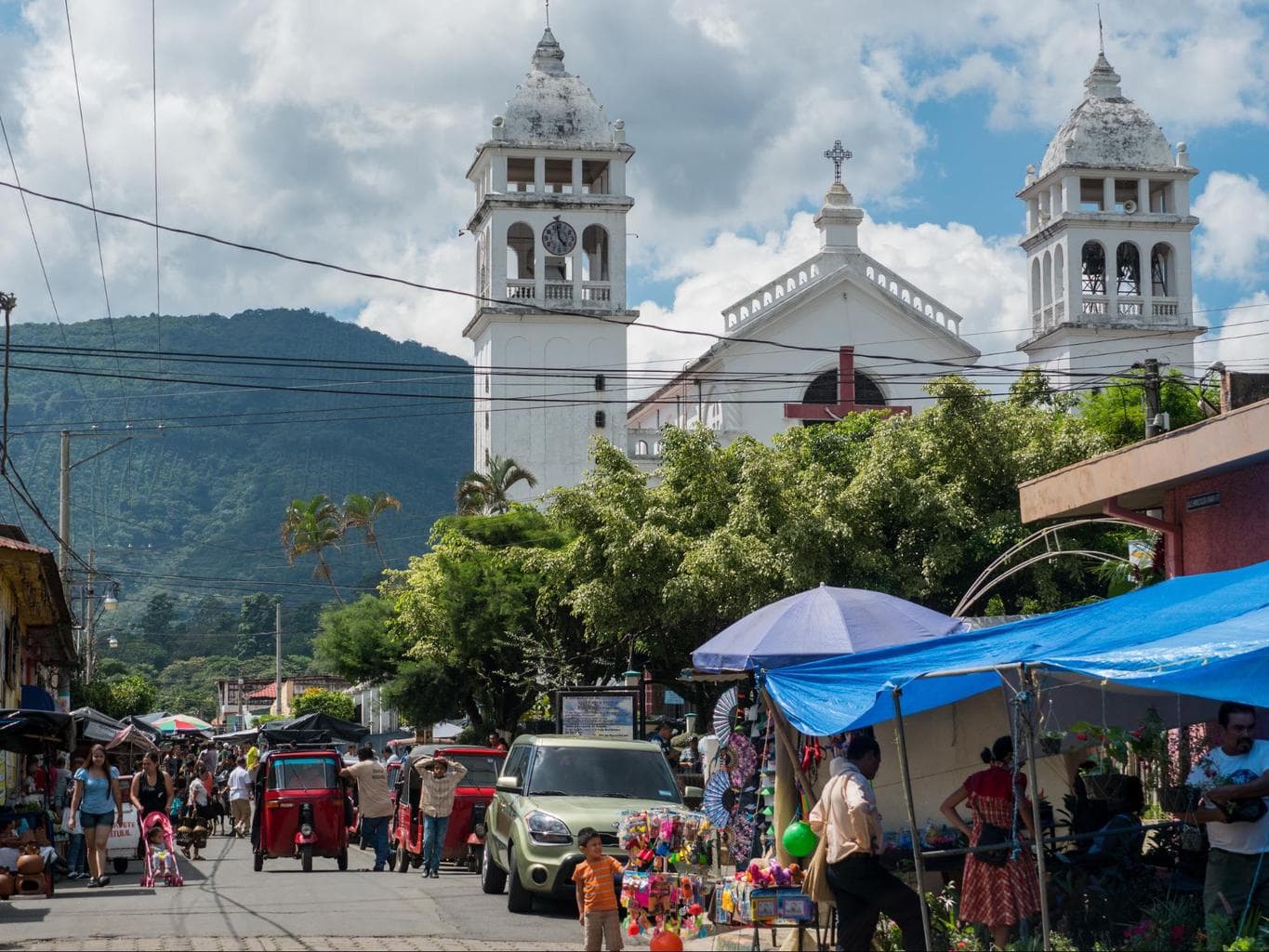 El Salvador travel advisory from the US State Department
In October 2019, the US State Department Overseas Security Advisory Council downgraded El Salvador's danger level to "Exercise increased caution" from "reconsider travel", and this is fantastic news. They also reinforce that crime is mostly between gang groups and not against tourists. It is still in effect in January 2020.
The Maras are scary and if you were ever to come across their members you would recognise them for their face tattoos more commonly featured in TV series and movies as the fearless gang members of Central America. Although not all of them are as obvious anymore.
How to stay safe in El Salvador as a tourist
My experience with safety in El Salvador was very different from what the statistics suggested: A very peaceful and hospitable people looking to put behind their sombre recent past. Sure the crime rate in El Salvador is high and the statistics are worrisome, but it is unlikely that you will get caught in it unless you do something irresponsible.
I actually did not see any signs of the Maras, no blood on the streets (yes that sounds very movie-like but I read people reportedly having seen that), no violence of any kind, nothing at all that suggested the country was unsafe.
It is only when I came back home and was researching this piece that I realised the crime statistics. On the ground I felt much safer than I ever did in many other places like for example in Somaliland, or even Mexico City. Perhaps an illusion, but most likely proof that you can visit El Salvador and not run into any troubles.
Crime and murder in El Salvador is very concentrated as the following graph from the National Geographic shows, so you can limit your risk by staying where the rate is lowest.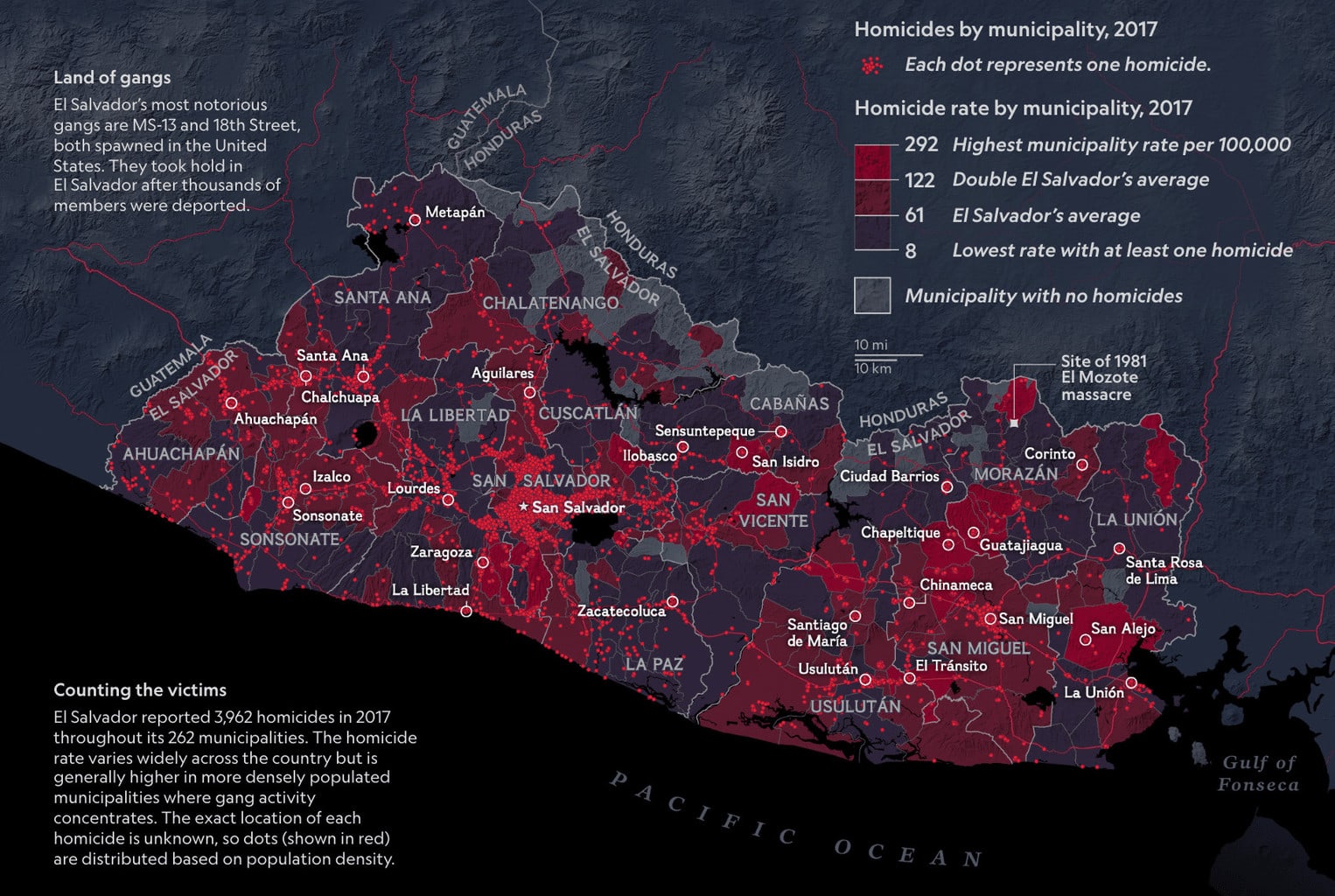 Some of the safest cities in El Salvador are those along the Ruta de las Flores or the country's north and East. If you asked me or the locals where not to go in El Salvador if you have safety concerns, they would agree with the US travel advisory and recommend you stay away from San Salvador and La Libertad, where members of the street gangs tend to live.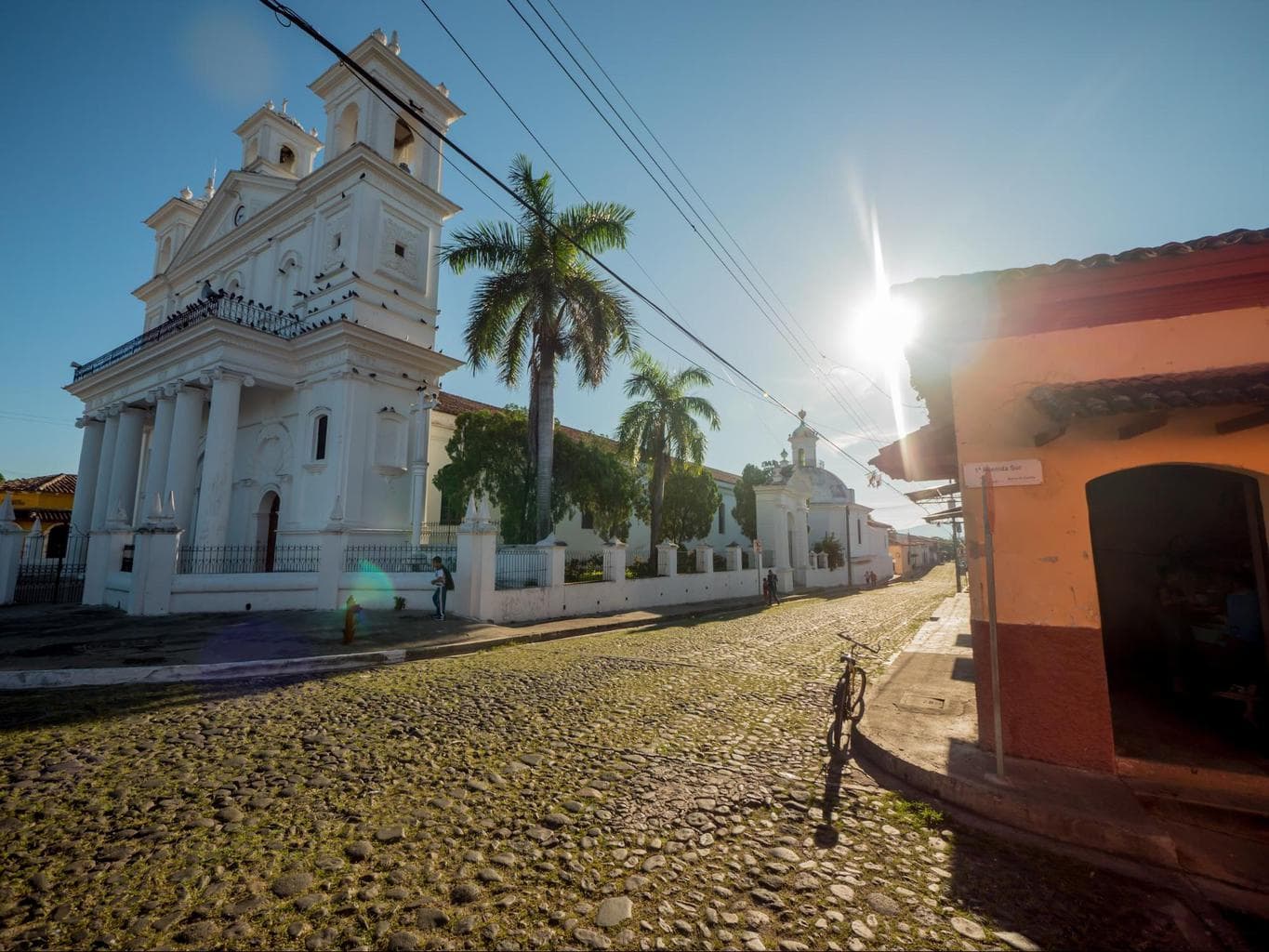 I stayed in Suchitoto, a quaint colonial town about 90min away from San Salvador, and booked all my stays and excursions with the lovely couple from Los Almendros de San Lorenzo who took me around for the duration of my stay, showed me the country and shared all the traditions and culture with me, including buying some fresh, seasonal and unique items from the markets we visited and cooking them up for me back at the hotel.
We chatted about safety in El Salvador quite a lot during our time together and they assured me they had no issues in the many years they've lived in Suchitoto.
If you have been following me for a while you will know that I have found myself in the wrong place before. I regularly go to dangerous countries as classified by the US and UK government warnings, I traveled solo to places like Lahore in Pakistan (read about some myth-busting about Pakistan) and had no issues.
There are only three countries at present that I would not travel to: Afghanistan, Yemen and Syria, and I have insider info from all three. I have found myself in plenty of conflict situations for work or pleasure, and traveled to lots of the countries regularly included in the list of the most dangerous.
I don't have a death wish, but I know better than to take the headline numbers and apply them blindly to everything. One needs to be careful and get travel insurance to cover for any event requiring assistance, but I do not believe in staying at home in fear. I prefer to go out, see things for myself and report on my opinion and what I saw beyond the headlines and the statistics. And this is what I am doing in this blog.
Tips for staying safe in El Salvador on a stop over
A lot of visitors come to El Salvador on a stop-over on their way to another country as the airport is a hub for TACA and a good connection in Central and Latin America. The majority of the flights from the US land in the early morning oftentimes giving visitors an entire or at least half day in El Salvador.
If you are only visiting the country for a day, a lot of the safety concerns will be less relevant, especially if you join a tour. I highly recommend you book a layover excursion and avoid exploring independently. This is not only a safer way to explore the country, but also a much more efficient one.
Get Your Guide has a few options for day tours which are quite good. I like Get Your Guide because you can cancel the tours in case your flight is delayed or something happens that prevents you from joining, at no extra cost. These are some of the tours I would recommend.
If you just want to chill by the beach, this full day stopover tour will take you right to the sand with lunch and towels included and pick up and fast-track at the airport. The resort you will be taken to has facilities so you can freshen up.
If you want to explore the capital, best visited during the day on an escorted tour, this tour will take you around the city and its main museums with a pick up from the airport. Or drop the museum part in favor of an adventure park with this tour.
Nature lovers will enjoy El Salvador's many volcanoes and national parks and this tour includes the famous Coatepec Lake and Cerro Verde park so you can get out of the airport for a day in nature.
If you are more of an archeology fan and would like to see the country's only Mayan ruins and UNESCO site, this half day tour will take you to Joya de Ceren and they can pick you up from the airport for an additional charge. Or combine volcanoes and Mayan ruins with a full day tour or a half day option. You can also combine Mayan ruins with the capital in this tour.
Tips for staying safe in El Salvador if you are staying a few days
If you are not stopping over but rather visiting for a longer time, either for work or on a vacation, I recommend the following travel tips and advice to stay safe in El Salvador:
–> Book safe places: Book one of the best hotels in El Salvador (hint: my complete list of vetted recommendations are in my Guide to El Salvador) and then ask them to organise the excursions for you. This way you have a local driver who will know where it is safe to go and where it is not, and who will escort you all along to make sure you don't end up where you are not supposed to. Having a local is also beneficial if you do not speak the language to interact with the locals who will be more open if there is another fellow Salvadoran with you. You will be needing a car and driver anyway, so instead of going it alone, get a local guide. English is not widely spoken in El Salvador so it pays to speak some Spanish. Obviously, I am a native so I can't speak for language barriers but I know that not even the guides in popular places like the Santa Ana Volcano spoke English.
–> Avoid going out at night: Ensure you are back at your hotel before the sun sets if you are staying in San Salvador or La Libertad. The risk of violence increases dramatically at night, it is also when the army and police go out for raids so you definitely want to be indoors in a safe place. Behave as if there were a curfew. If you want to go out for dinner, get the hotel to book you a reliable and trustworthy taxi and ask the driver to wait for you or return at an agreed time. Do not pay him until you are back at the safety of the hotel to ensure he will return and not leave you hanging. I have done this in many countries and it always works. This does not apply if you are staying in one of the smaller towns I recommend like Suchitoto, where you can easily walk around the small town at night to find a spot to eat.
–> Don't go out hiking alone: Bandits were common in some of the popular volcano trekking routes (see how the homicide rate above for Santa Ana is quite high) and the government imposed guides to only visit accompanied by tourism police to ensure safety. Although attacks have not happened in years, it is recommended that you follow the government's instructions and hike in the company of the police escort where required. Always use a guide where recommended to avoid getting lost.
Where not to go in El Salvador
As with any country, there are places in el Salvador which should be avoided to make sure you stay safe.
Avoid the cities: the cities in El Salvador are the most dangerous part of the country. They are not pretty anyway and El Salvador has some beautiful and safe towns well worth a visit. These are San Salvador and La Libertad. You will be travelling by car across the country so why stay there when you can pick one of the great hotels and resorts instead? I recommend Suchitoto or one of the towns in La Ruta de las Flores or the coastal small surf towns for a dose of heritage and lots of great local food.
This is safety advice that would apply to a lot of other countries and many large cities, not just to El Salvador. I say the same to all those who reached out to me about visiting Lahore (minus the volcano bandits), where I was fortunate enough to be taken care of by a local entrepreneur and his business partner who I now consider friends. Thanks to them, I had the best of time.
In El Salvador, I was fortunate enough to meet Pascal and Joaquin, the lovely couple who own Los Almendros de Suchitoto who took good care of me for my entire stay. If you can, stay there or find friendly locals at one of the few other boutique colonial hotels and I am sure they will be able to recommend reliable drivers. Or book one of the tours available through Viator. I have selected a few here. In the evenings, just relax at your hotel or pop by a nearby pupuseria, I bet there is one very near your hotel.
No matter what or where you go, always make sure to get travel insurance.
Planning on visiting El Salvador? Then Pin this article now!