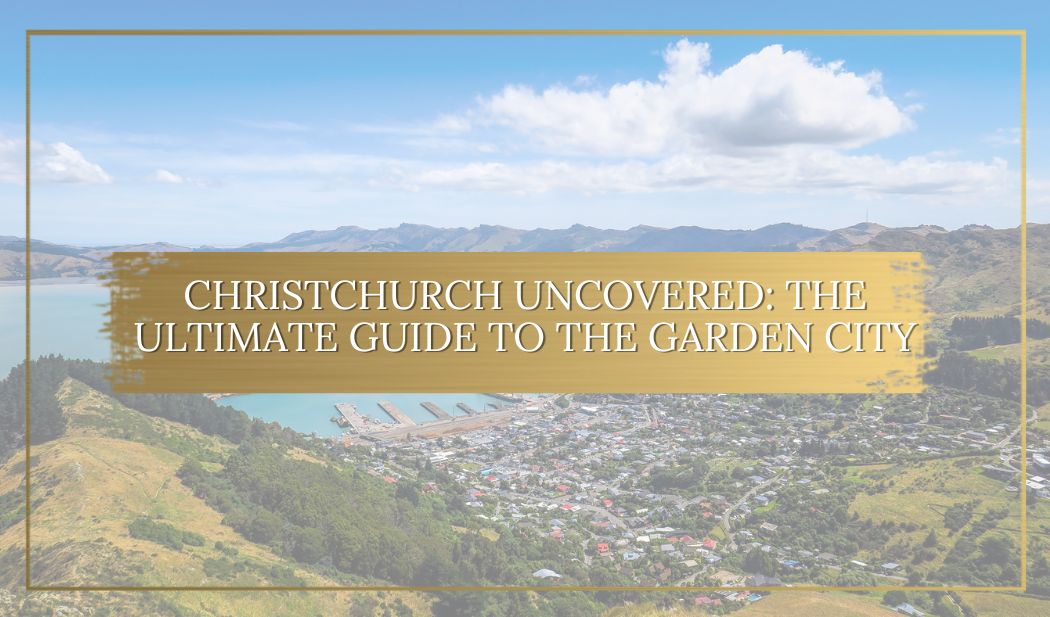 Christchurch, a jewel on New Zealand's South Island, boasts the title of the Garden City with pride. The city effortlessly marries urban development with lush greenery, drawing in visitors with its modernity and natural beauty.
If you want a sign to visit this quaint city, this is it. Check out this guide to discover Christchurch's many attractions and things to do.
Exploring Christchurch's Natural Wonders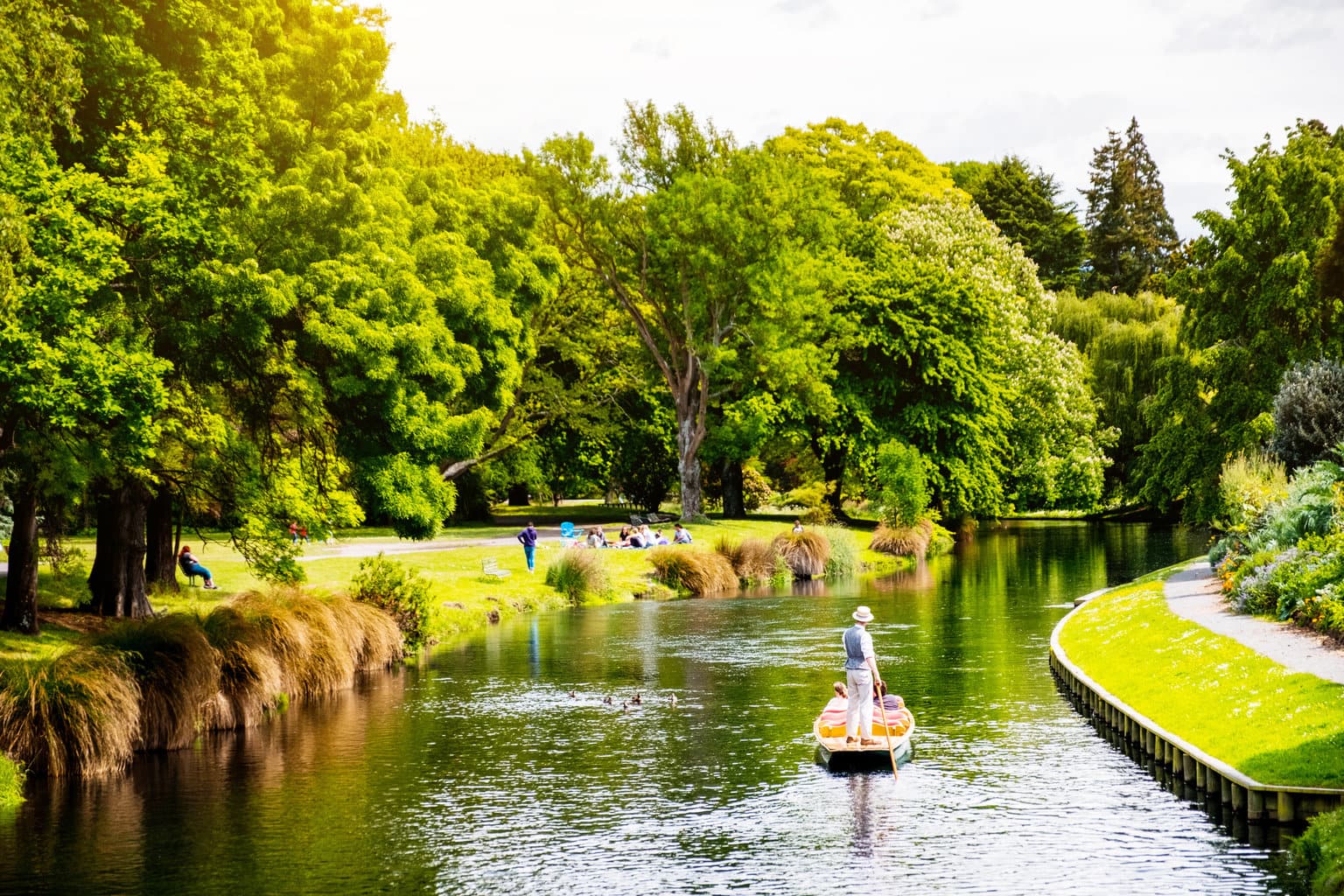 A trip to Christchurch isn't complete without exploring the gardens that earned it its nickname. Established in 1863, the Christchurch Botanic Gardens flaunt a vast collection of plants, from local New Zealand varieties to rare species from distant corners of the world. Additionally, Hagley Park, spread over 165 hectares, offers ample space for recreation and relaxation, making it a favorite spot for locals and tourists.
With a ride in its famed gondolas, Port Hills offers panoramic vistas of the city, coast, and the Southern Alps. If you're yearning for a self-guided adventure, consider looking for a motorhome hire Christchurch offers to let you explore nearby campsites like Mount Cook Alpine Lodge and Akaroa Holiday Park with ease. Revel in the freedom of hiking, picnicking, or simply lounging.
Unveiling Christchurch's Rich History
Drenched in history, Christchurch testifies to both Maori and European legacies. Before the Europeans arrived, the Maori named the area "Ōtautahi" after a Maori chief. With European settlement, the city's architectural landscape transformed, evident in landmarks like the Christchurch Cathedral, an emblem of neo-Gothic architecture.
The Canterbury Museum, meanwhile, serves as a time capsule, shedding light on the region's diverse history. Another historical gem, Riccarton House, stands tall with its colonial architecture, offering guided tours that provide deeper insights into its storied past. Quake City, on the other hand, is an interactive museum recording the events, personal accounts, and heroism that transpired in the February 2011 earthquake.
Embracing Christchurch's Vibrant Culture
Christchurch is a vibrant cultural hub. The biennial Christchurch Arts Festival assembles various creatives—ranging from musicians to artists—honoring artistic expression in myriad ways. If you're lucky, you could catch a show at the Isaac Theatre Royal. Street art also punctuates the cityscape, with murals and installations adding a modern twist.
However, the city isn't limited to visual and performing arts. Its gastronomic scene is equally riveting. From local eateries serving classic Kiwi dishes to craft breweries introducing unique blends, there's something for every palate. Little High Eatery, in particular, is a marketplace with eight different family-run businesses, all serving international dishes. And as night engulfs the city, its bars and clubs come alive, offering a taste of Christchurch's dynamic nightlife.
Swimming In Christchurch's Beaches
Sandy stretches along Christchurch's coast beckons beach lovers. Sumner Beach charms residents and tourists with its alluring shoreline and calm waters, ideal for a relaxing swim or a day in the sun. New Brighton Beach stands out with its iconic pier, offering ample space for everyone to enjoy a refreshing dip or relax by the shore.
Whether you're a seasoned swimmer or looking for a leisurely splash, Christchurch's beaches promise a refreshing experience. Remember to pack sunscreen and remain vigilant, as conditions can change rapidly.
Shopping In Christchurch's Business District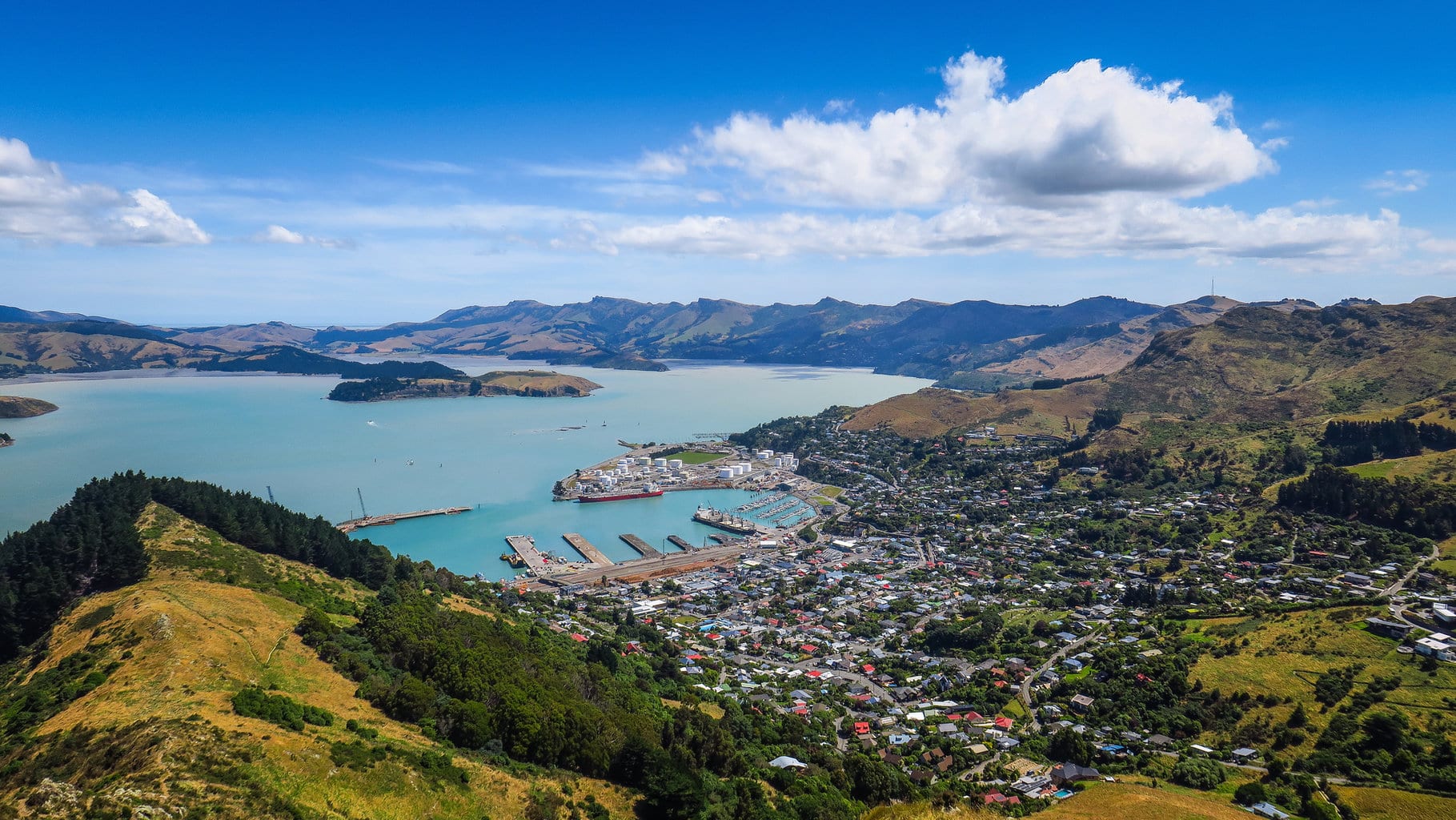 From eclectic boutiques to bustling markets, shopping in Christchurch is a delightful experience. Cashel Street is home to many stores, while New Regent Street, with its Spanish Mission-style architecture, hosts independent boutiques and cafes.
For those inclined toward an organic shopping spree, Christchurch's bustling farmers markets offer an array of fresh vegetables, delicious baked treats, and artisanal crafts. While hunting for souvenirs or the latest fashion, be savvy. To snag the best deals, check for reviews, compare prices, and shop during sales.
For thrill-seekers looking to blend leisure with a touch of adrenaline, Christchurch boasts one of the best casinos in New Zealand. To advocate for responsible gambling, Christchurch Casino donates 2.5% of its profits, adding a meaningful dimension to the fun.
Engaging Christchurch's Family-Friendly Activities
Families visiting Christchurch won't be disappointed. The Antarctic Centre, with its immersive exhibits, lets kids feel the thrill of an Antarctic storm and witness penguins up close. Orana Wildlife Park, home to New Zealand's only gorillas, promises an authentic safari experience with various other exotic animals, including lions, tigers, and elephants.
Play spaces like the Margaret Mahy Playground provide innovative and safe equipment, ensuring kids have fun for hours. It's wise to check opening hours or availability and book tickets in advance, when possible, to maximize enjoyment and minimize hassle.
Travel Tips To Christchurch
Early bookings and off-peak travel can save budget travelers a significant amount of money. Opt for public transport, and don't shy away from local eateries that offer delicious meals without the hefty price tag. Visitors with disabilities will find that many of Christchurch's attractions are accessible, though it's always good to contact venues in advance for specific needs.
Pet lovers should know New Zealand has stringent biosecurity rules. Thus, researching quarantine requirements and pet-friendly accommodations is essential. For sustainable travel, support local businesses, practice Leave No Trace principles, and consider staying in eco-friendly accommodations.
Conclusion
Christchurch seamlessly blends natural beauty with urban sophistication. From its verdant gardens to historical landmarks and bustling markets to vibrant festivals, the city has something to captivate every traveler. So, prepare to explore the Garden City and share your tales online to inspire fellow wanderers. Safe travels!