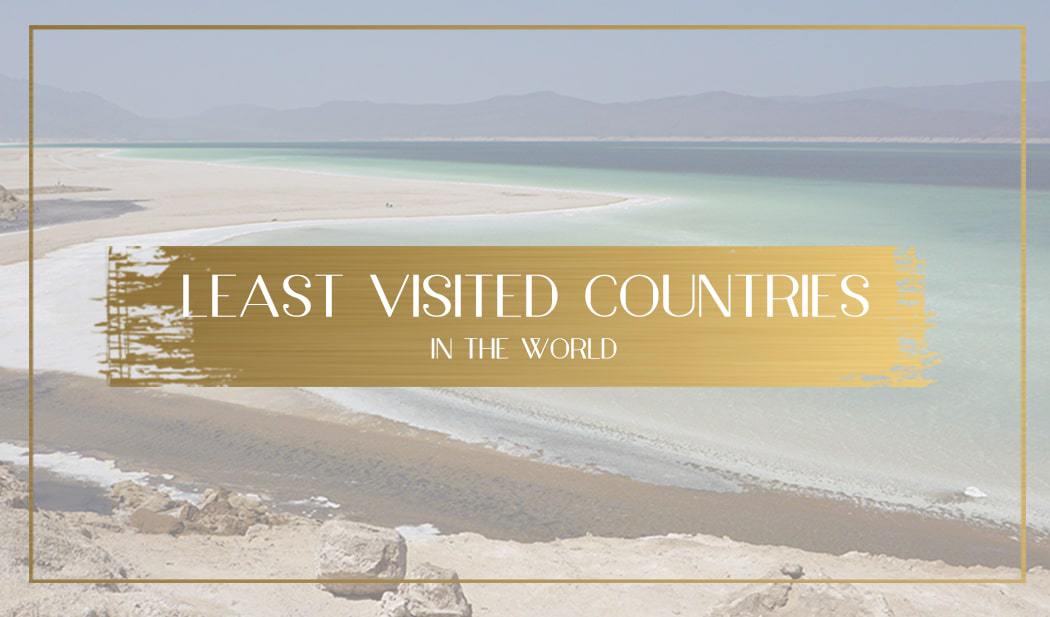 I have been addicted to going to the least visited countries ever since I started traveling. My first trip outside of Spain was to Cuba, in 2001. Back then the Caribbean island was only visited by Spaniards, among whom it was a very popular destination with dozens of charter flights and cheap package tours to all-inclusive Varadero with short stop-overs in La Havana. Although my trip was to feature that short stop over, as I danced in a steamy and dark underground Latin bar, I realised what I really wanted to do was to rent a vintage car and explore the rest of the island which remained untouched by the package tourists.
I've come to understand that what draws me to the least traveled places is the combination of the thrill of the unknown, literally, as well as the magic of experiencing places that are unchartered territory and which are the least touristy.
Since my first trip to Cuba I have traveled to over 100 countries, some of which I have visited several times,  like Thailand, particularly Phuket, others I have lived in, like South Africa, the UAE or Singapore, and many I spent long periods working at.
Like me, Cuba is no longer the virgin place it used to be beyond Varadero. Though it never stopped being a popular vacation destination for the Spaniards and Europeans since its recent opening, it will most likely change for the good.
Luckily, the majority of the world is still a mystery waiting to be discovered and there are many countries where tourism is not developed and where you may not even see another foreigner during your time on the ground. It is those least visited countries which I search for and I am after.
It is true, that 30% of the international arrivals happen in the top five countries of Spain, China, Italy, United States and France, but at the bottom of that ranking, the 20 least visited countries in the world receive less than 0.1% of the arrivals. 
I decided to do my research and collate data from several sources including the Word Trade Organization, the United Nations and the World Bank to gather my list of the least visited countries which includes all of them and not just the ones which publish data.
As data for some of the countries with the least tourists is non-existent, I had to complement the above official sources with correspondence from local tourism organisations and even local travel agents who could help me understand the picture on the ground.
Lastly, I also used my own interviews while visiting some of these nations. Without further ado, here is the list of the least visited countries in the world.
20. South Sudan – 65,000 visitors
The world's youngest country, South Sudan, opens the list of the least visited countries in the world. I visited before it became an independent country when it was still part of Sudan where I was working, and the images of the capital, Juba, remain engraved in my mind.
The potholed road that linked the city to the airport took us on a ride that felt like dune bashing in Dubai. The bareness of the infrastructure, with hotels inside contained boxes, and the lack of any sight cannot be compared to any other place.
Fun fact about South Sudan: The first baby born on the day the country became independent was called just that, Independence.
Things to see/do in South Sudan: The instability that preceded and continued with Independence means that no tourist visits this country. The number of visitors you see are NGO personnel, journalists in search of a story and few businessmen who are looking for opportunities in the new land. If you manage to find someone who will take you there, and the curfews and controls allow you, visit Nimule National Park or Boma National Park for a safari, or the wetland area of the Sudd. Years of conflict have taken a toll on wildlife which has been poached and eaten for survival. The largest animal migration occurs in South Sudan, but contrary to the situation in the Serengeti or Maasai Mara, you will be the only one there.
Need to know: Kidnappings of foreigners are common. The security situation is concerning, so be aware of the risks, which unlike other places, are real in South Sudan. Given the current situation, it is also unlikely that you can enjoy any of what's there to see as there is nil infrastructure and refuge camps are still in full swing..
You will rub shoulders with: NGO personnel and adventurous and brave entrepreneurs who are seizing all the opportunities a new and bare country provides.
19. Djibouti – 71,000 visitors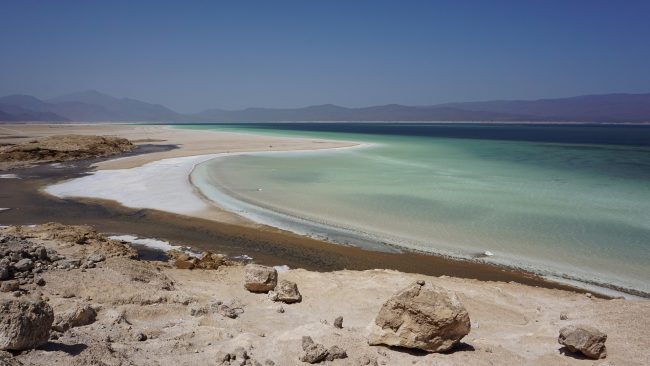 Spending four days exploring the best things to see in Djibouti is still one of my most favourite trips to date. Djibouti is mostly unknown to pretty much everyone but the hard core travelers and most people don't even know where to place it on a map. I bet you cannot state one fact about this tiny country in the Horn of Africa.
Contrary to what you may think given its location, there are no wars, no refugees, no political unrest, but also no tourists in Djibouti. And this is a shame because the country is a treasure trove of otherworldly landscapes and geological surprises.
Fun fact about Djibouti: Lake Abbe is the place where the original Planet of the Apes movie was filmed. But there are so many cool facts about Djibouti. Check them out here
What to see/do in Djibouti: Spend a week to cover it all. Drive through the desert to Lake Abbe, a dried out lake that is filled with quick sand, piping natural chimneys that steam gas from the center of the Earth, as well as French legion soldiers in training. Float on Lake Assal, the lowest point in Africa that has a higher salt percentage than the Red Sea, you can indeed float completely alone. I guarantee nobody else will be bathing in this huge lake on the day you visit, or the many after/before. Swim with whale sharks in season. Eat grilled fish or nutella pancakes. Spend time in the crystal clear waters of Moucha Island.
Need to know: Most nationalities used to be able to get visas on arrival but this is changing so check latest situation. And beware, this is the largest army base in Africa for most of the international powers so security is tight and army personnel is everywhere. Don't do anything suspicious, like bringing a drone…
You will rub shoulders with: The French Legion, US soldiers and Somali pirates who seek refuge in Djibouti's waters all for good measure.
18. Timor-Leste (East Timor) – 60,000 visitors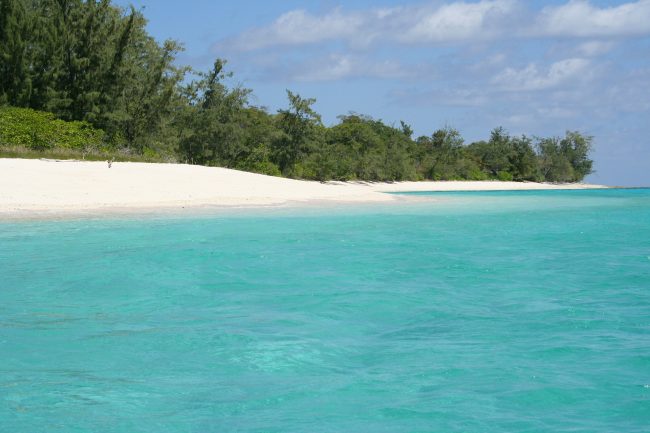 A country I very much enjoyed visiting but which surprised me for how expensive and filled with missionaries it was. After years of civil war, Timor-Leste (East Timor) is today a safe place but infrastructure is still poor. When it rains, roads can simply become impassible and parts of the country isolated.
Fun Fact about Timor-Leste: Timor-Leste gained independence in 2002 making it the first new country of the 21st century.
What to see/do in Timor-Leste: Diving is a major draw to Timor. As it is located in the Coral triangle like Indonesia or the Philippines, so marine life is rich. Bear in mind that the 30 years of civil war after the Portuguese left and the Indonesian invasion caused a lot of the marine life to be eaten. The war did bring one benefit: the ban on explosive fishing has left a very abundant life. Rent a car and drive along the coast east towards the tip and make plenty of stopovers. You will not see another tourist.
Need to know: Timor-Leste is a very safe country. The lack of public transport means you are best renting a car. Driving can be quite an adventure on its own as the roads are potholed and a lot of the country is impassable during or after the monsoon season, so parts become completely isolated. Flying to Timor can be very expensive so try routing via Darwin or Bali. This is Southeast Asia's hidden gem and tourism is only stalled because it is a very expensive trip. It is expensive to get there, get around, stay and eat. Spending $15 for a very simple meal is not uncommon and the basic 3 star hotels have nightly rates above the $100 mark. Also, the country uses the USD as its currency.
You will rub shoulders with: Christian missionaries from Australia and New Zealand and other NGO personnel
17. Liechtenstein – 54,000 visitors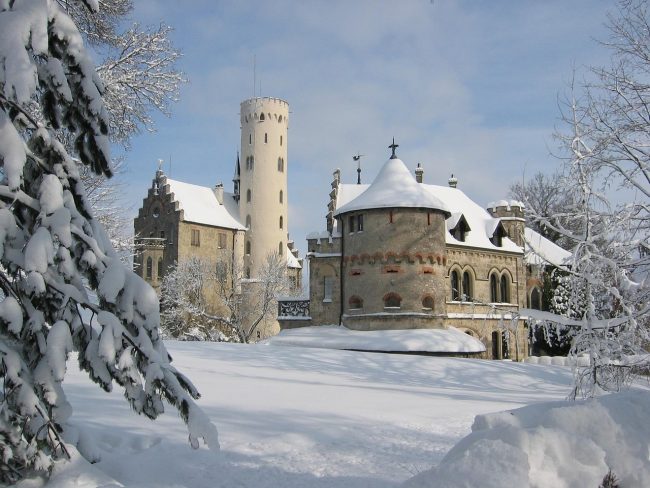 An unlikely candidate for this list since it is right in the middle of Europe, Liechtenstein is not visited because it does not have any airport and it is double landlocked. To get there you need to drive from Austria or Switzerland, the country which invented skiing and accidentally invaded Liechtenstein in 2007.
Fun fact about Liechtenstein: This tiny country is so fascinating that the list of fun facts never ends. Liechtenstein is the safest country in the world. The last murder was in 1997. Every year, on national day, His Serene Highness Prince Hans-Adam II, the head of state, and his son, His Serene Highness Hereditary Prince Alois, invite the residents for a beer in the garden of Vaduz Castle. The entire country was briefly available for rent in 2011. Surprisingly, the country is producer of 20% of the world's false teeth.
What to see/do in Liechtenstein: It is such a tiny place that you can see it all in almost a day. There are castles, mountains and good food, including Michelin-awarded traditional Restaurant Torkel.
Need to know: You will need to drive to Liechtenstein and the closest airport is St. Gallen-Altenrhein Airport (53km) or you can fly into Zurich (115km)
You will rub shoulders with: Ski fanatics escaping the crowded Alps and villagers enjoying the peace of their country.
16. Tonga – 50,000 visitors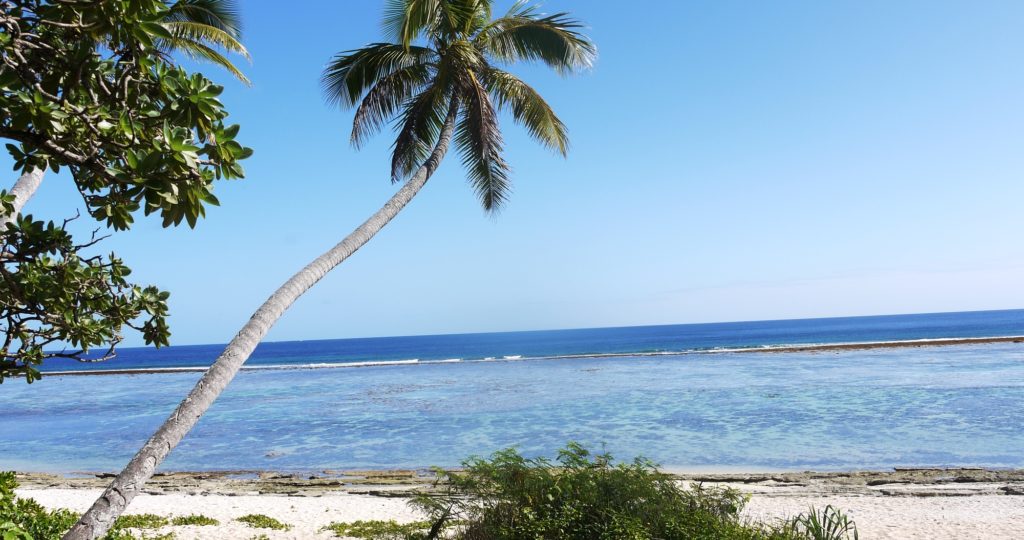 One of my favourite South Pacific islands, Tonga, is a beautiful group of islands with Maldives-style islets and humpback whale infested waters, in season, with an unpronounceable capital name: Nuku'alofa
Fun fact about Tonga: Thomas Cook called Tonga "The friendly island". When he landed on the islands for the 3rd time he was invited to dinner and celebrations. Little did he know that the party was actually an excuse for the local kings to decide on the best plan to kill him. He did manage to escape, as they could not come up with the right method. You can still visit the site of his landing today.
What to do/see in Tonga: Swimming with humpback whales will be one of your life's most memorable experiences.
Need to know: Tonga is made of many islands. Whereas the main island is your entry point, make sure to venture into Eua and Vava'u Archipelago. In the main island of Tongatapu, stray dogs can be a problem and you should be careful, especially at night.
You will rub shoulders with: The young crew at very high end super yachts that are anchored in the safe natural harbour of the Vava'u Archipelago when the owners are not using them.
15. Liberia – 45,500 visitors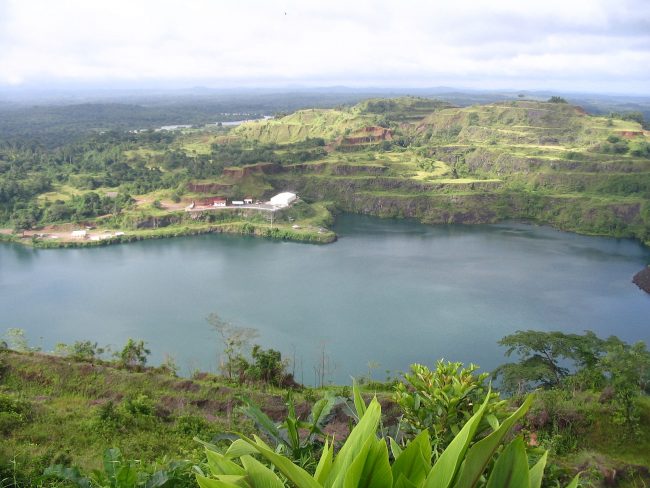 Liberia has some hardcore tourism activities and sights. There are long stretches of beaches, perfect waves to surf and tropical forests but the country is barely visited by anyone and this adds up to a lack of infrastructure and only NGO or UN personnel using the services of any local company.
Fun fact about Liberia: The country was founded by freed slaves from the US who were sent back to Africa at the beginning of the 19th century when the US started a repatriation program. This is why it still preserves strong ties with the country and has a very similar flag. Also, Nelson Mandela was born in Liberia.
What to do/see in Liberia: Unexplored beaches and great waves at Robertsport, three hours from Monrovia. Enjoy the night away to the sound of the local Hipco music.
Need to know: There is practically no infrastructure and the country does not officially issue tourist visas. Add to that the fact that there are few embassies outside and getting a visa may require you to ship your passport somewhere or going to neigbouring countries (also on this list) to apply in person in Guinea Conakry or Freetown, Sierra Leone. There are so few real tourists that the immigration officials do not understand that someone might want to travel for the sake of it.
You will rub shoulders with: Wild surfers looking for the big waves or hard core travelers visiting all the countries in the world.
14. Sierra Leone – 44,000 visitors
Not a country usually associated with tourism but rather with the slave trade in the 16th and 17th century, Blood Diamonds, a horrific civil war which ended in 2002 and, more recently, ebola.
However, Sierra Leone is a country that always fascinated me. Or at least since some of my colleagues started going there for work and the stories of the helicopter trip from the airport to Freetown, regular crashes included, started to flow. The roads are so bad that the erratic, Russian roulette helicopter journey is preferable over the short drive to town.
Fun fact about Sierra Leone: The country entered the Miss Universe competition for the first time in 2017.
Things to do/see in Sierra Leone: Aside from the beach and Banana Islands which are a great sun and sea destination, Sierra Leone is an important sanctuary for orphaned or illegally traded chimps which can be seen at Tacugama Chimpanzee Sanctuary. As a last port of call for the slaves sent to the Americas, Bunce Island is a great place to understand more about this tragic past.
Need to know: The World Health Organisation declared Sierra Leone ebola-free in 2015. However, the helicopter trips are still a life-threatening adventure. Just kidding. Check best routes into town before landing. The road option is not recommended and speed boats are the best alternative.
You will rub shoulders with: Diamond traders and the most adventurous African lovers who are keeping the secret to themselves.
13. Comoros – 37,000 visitors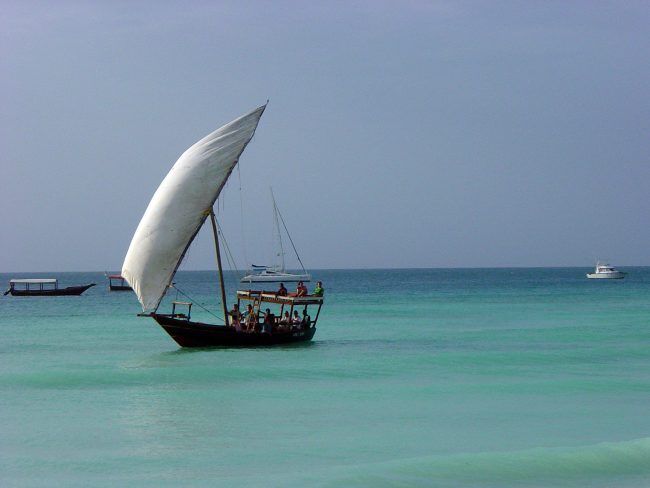 Another place that seems to be lost in the large oceans between Africa and Madagascar. Comoros is a small volcanic island near Seychelles.
Fun fact about Comoros: The country has had 20 coups since independence from France in 1975, although it is actually pretty safe.
Things to do/see in Comoros: The four main islands offer everything, from sandy beaches to thick rainforests for trekking and the world's largest active volcano, Mt Karthala which erupts regularly creating Pompeian landscapes.
Need to know: As a former French colony Comoran speak French but because of all the Arabic influences, Islam is the prevalent religion. So you should cover up and leave the cocktails for the other part of the holiday, the one which takes you to dreamy Seychelles.
You will rub shoulders with: The Lonely Planet considers the Comoros so remote that "an international fugitive could hide here". Perhaps it is their way of saying they do.
12. Federated States of Micronesia – 35,000 visitors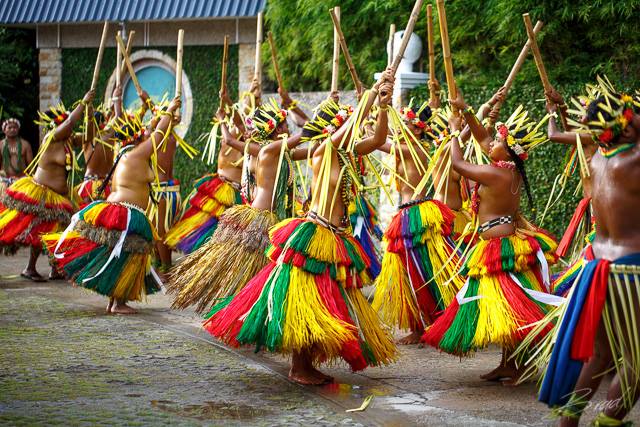 The Federate States of Micronesia (FSM), not to be confused with Micronesia, the group of islands and pacific culture, is a country in the North Pacific near Guam and a third of the way between the Philippines and Hawaii. Although the country is made of hundreds of islands, there are four main differentiated states: Yap, Chuuk, Kosrae and Pohnpei.
Fun fact about the Federated States of Micronesia: There are many interesting facts about FSM. Women still walk bare chested and wear grass skirts in Yap. Pohnpei has an ancient city built at the same time as Angkor Wat called Nan Madol and reminiscent of that type of ruins, which was declared a UNESCO site in 2016. Chuuk is the world's wreck diving mecca and the center stage of the Allied Forces attack on Japan which is believed to have turned the tables on the Pacific episode of WWII.
Things to do/see in the Federated States of Micronesia: Diving is the main reason for most visitors to the country. Be it for the wrecks of Chuuk or the mantas in Yap, the underwater world is fascinating. Culture is more of a drawback for Kosrae, Yap and Pohnpei. Nan Madol, which has recently been put on the map, is expected to attract some tourism going forward.
Need to know: The islands are connected by United Airlines island hopping flights which are expensive and a nightmare to coordinate. Consider bundling Yap and Palau in one trip and Chuuk, Kosrae and Pohnpei (maybe with the Marshall Islands and/or Hawaii) in another. All flights start from Guam. Despite being a developing country, FSM is quite expensive as a result of its remoteness.
You will rub shoulders with: Divers, dive masters, dive instructors, dive shop owners, diving professionals and the occasional military personnel stationed at Guam looking for a getaway.
11. Sao Tome and Principe – 33,000 visitors (tie with Guinea)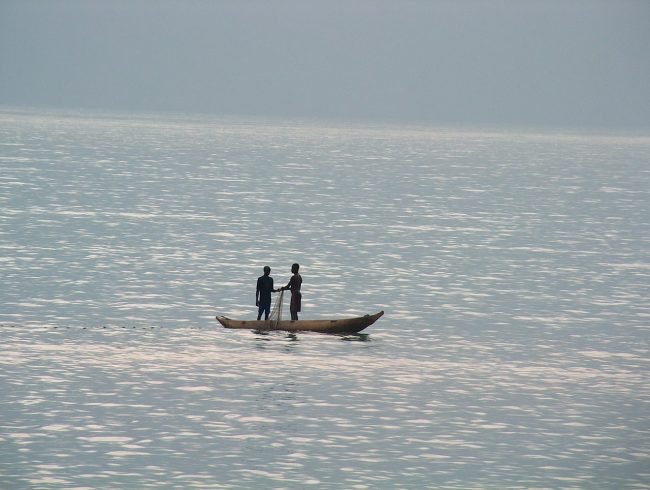 This group of volcanic islands in the Gulf of Guinea embody the phrase "tropical paradise". Think cocoa and coffee plantations, volcanic rocks, clear waters and balmy afternoons. It gained its independence from Portugal in 1975.
Fun fact about Sao Tome and Principe: This is the place where astrophysicist, Sir Arthur Stanley Eddington, proved Einstein's Theory of Relativity over Newton's during a solar eclipse.
Things to do/see in Sao Tome and Principe: This is my idea of a lost paradise that seems to have been forgotten. Miles and miles of beaches without any tourists, clear warm waters, palm trees dancing in the wind, the hot sun and maybe a coconut in your hand. Thankfully, the government is developing tourism in a mindful manner. Explore the Portuguese colonial past and relax.
Need to know: Things happen at a different pace here. Perhaps a common trait for the countries on this list. Add the permanent Equatorial weather and the slow island life and you can see how things unfold at a natural pace. Relax, Heaven wasn't built in a day.
You will rub shoulders with: Mostly Portuguese, as the only way to reach it is either via Angola (who goes there anyway?), Lisbon twice weekly and Gabon.
11. Guinea – 33,000 visitors (tie with Sao Tome and Principe)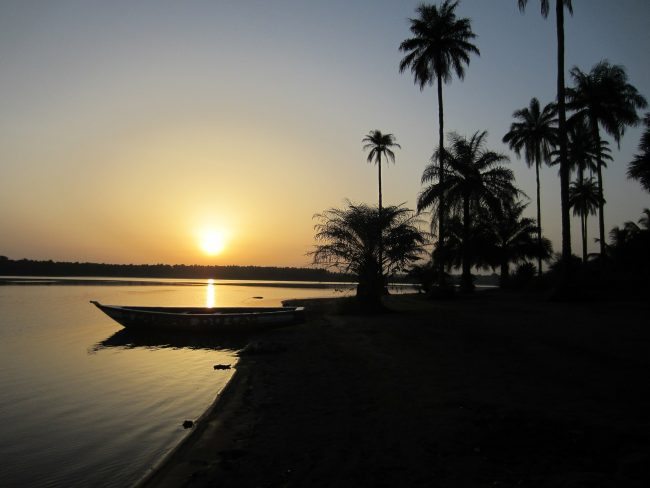 There is more than one Guinea, like there is more than one Congo. This one is the Guinea often referred to as Conakry, as this is the name of its capital. Guinea is often associated with blood diamonds as well as other countries on this list. It is so unknown and it receives so few visitors that there is not much anybody knows about the country.
Fun fact about Guinea: Conakry is the wettest capital in the world with 3,7m of rain per year.
Things to do/see in Guinea: The country has one of the last remaining dry tropical forests. Don't miss the acrobats from Centre d'Art Acrobatique Keita Fodeba who can be seen training in the mornings. As a tropical country, there are a lot of waterfalls, especially in the Fouta Djalon Plateau.
Need to know: This is one of the poorest countries in one of the poorest regions in the world. Like many of its neighbours, war and conflict have threatened its population since independence. Literacy rates and life expectancy are low and tourism infrastructure goes hand in hand.
You will rub shoulders with: So few people visit Guinea that you will find the most adventurous of the adventurers often on overland trips through West Africa visiting more than one country. Nobody comes here for the weekend.
10. Mauritania (tie with Afghanistan and Guinea-Bissau) – 30,000 visitors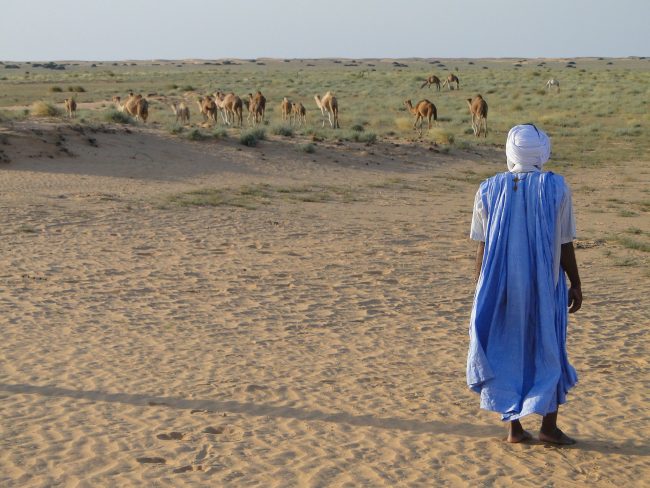 Once an important trading passage through the Sahara, Mauritania is currently hardly visited or known and parts of its richest past are being engulfed by the desert sand, ever present and anxiously waiting to consume it all.
Mauritania is a relatively safe place between many countries at war. This Western African country is made of nomadic tribes that still live like they did in the middle ages. Beware of government's travel advisories, they tend to bundle it with Mali on the Al-Qaeda terrorist threat list.
Fun fact about Mauritania: Have you ever heard of the capital of Mauritania? The funniest name in Trivia – Nouakchott.
Things to do/see in Mauritania: Mali's safer cousin is a fine example of desert landscapes. Visit the UNESCO listed Banc d'Arguin National Park for a sea of dunes similar to Namibia, migratory birds, seals, dolphins, whales and rich marine life – all to yourself. Transport yourself to the time of the Saharan caravan trade through the desert in the four UNESCO listed desert villages in the Adrar region that rise from the dunes like sand castles.
Need to know: Infrastructure is bare and inexistent so you might want to consider a DIY self-driving camping trip. This is the desert, so, like when visiting other countries on this list such as Djibouti, be prepared to find sand everywhere weeks after returning home. Mauritania is a strict Muslim dry country so there is no alcohol.
You will rub shoulders with: Camel traders and locals wrapped in white linen protecting themselves from the sun and the wind.
10. Afghanistan (tie with Mauritania and Guinea-Bissau) – 30,000 visitors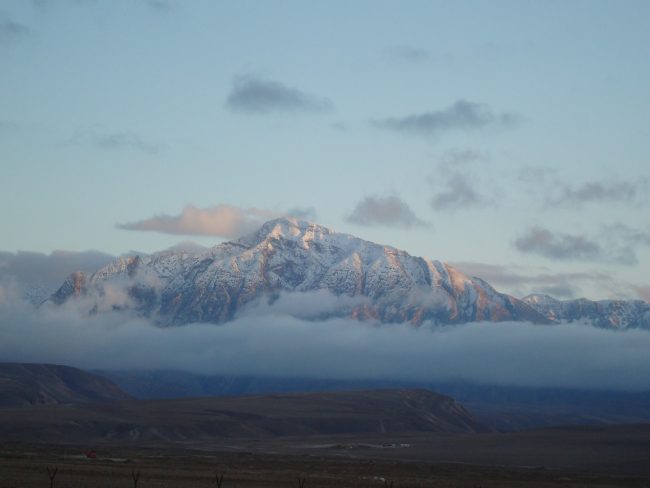 Surprisingly, lots of people travel to Afghanistan every year. That includes a lot of military and NGO personnel as well as journalists and the media in general. However, there are a couple of companies who organise trips to discover the country's beautiful mountains and what is left of its rich heritage.
Fun fact about Afghanistan: I am not sure anyone can identify Afghanistan with fun. The country ranks second on the World Terrorism Index after Iraq and third most dangerous in the world according to the Global Peace Index in 2015 and the ongoing conflict has caused havoc.
Things to do/see in Afghanistan: When I started working in the Middle east in 2006, my first project was for a client in Afghanistan. We did not travel there, instead, the client used to come to Dubai for meetings. They showed us photos, shared stories with us, as we had to understand the country well to plan the network roll out. At that time, nobody had a phone in the country and we had to consider things like War Lords when planning the infrastructure. The pictures of the mountains and the many books I read about the country made me want to visit. But the security situation alway deterred me. Since then, phones were put in the hands of every Afghan but the safety record has remained poor. If you decide to visit, there is only one travel agency to consider – Afghan Tours and Logistics which is the ground handler of most other international tour companies. Let them show you the beauty of the mountains and what is left after decades of fighting.
s
Need to know: The safety situation in Afghanistan is volatile and things can change rapidly so make sure to check in advance and close to the date with your ground handler who will know better, or with people you may know who live there.
You will rub shoulders with: Dare-devil travelers who want a taste for war and are fascinated by the country's rich past and dramatic landscapes. And a fair dose of NGO staff, journalists and military personnel.
10. Guinea-Bissau (tie with Mauritania and Afghanistan) – 30,000 visitors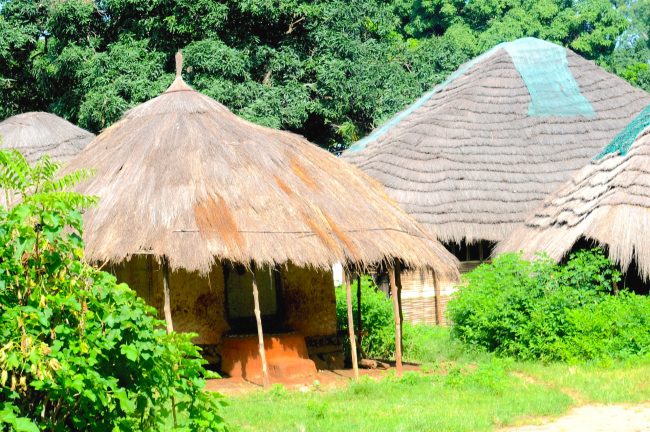 The swampy country next to Guinea is as poor if not more so than its neighbours. Hardly anyone visits but those who do will be rewarded with pretty beaches all to themselves.
Fun fact about Guinea-Bissau: The country used to be one with Cape Verde until 1980. A coup separated the two. The coastal peoples believe in spirits and shrines can be found everywhere.
Things to do/see in Guinea-Bissau: The beautiful UNESCO-listed Bijagós islands are as dreamy as they are remote and eco-friendly and you may bump into some hippos. In the south east part of the country, in the Boe region, on the border with Guinea, you can also spot chimpanzees.
Need to know: Tourism here is underdeveloped to say the least so, like with many other of the countries on the list, you will need to either get private guides or have a lot of time to figure out ways to get around. The Italian hotel in Varela is as legendary as the food they serve and has a reputation for being a little gem in an otherwise completely unexplored country.
You will rub shoulders with: The locals. And drug smugglers. The UN considers Guinea-Bissau as a major port for drugs to arrive into Europe. But fret not, the drug lords are too busy minding their own business, so they stay away from tourists, or so they say.
9. Solomon Islands – 20,000 visitors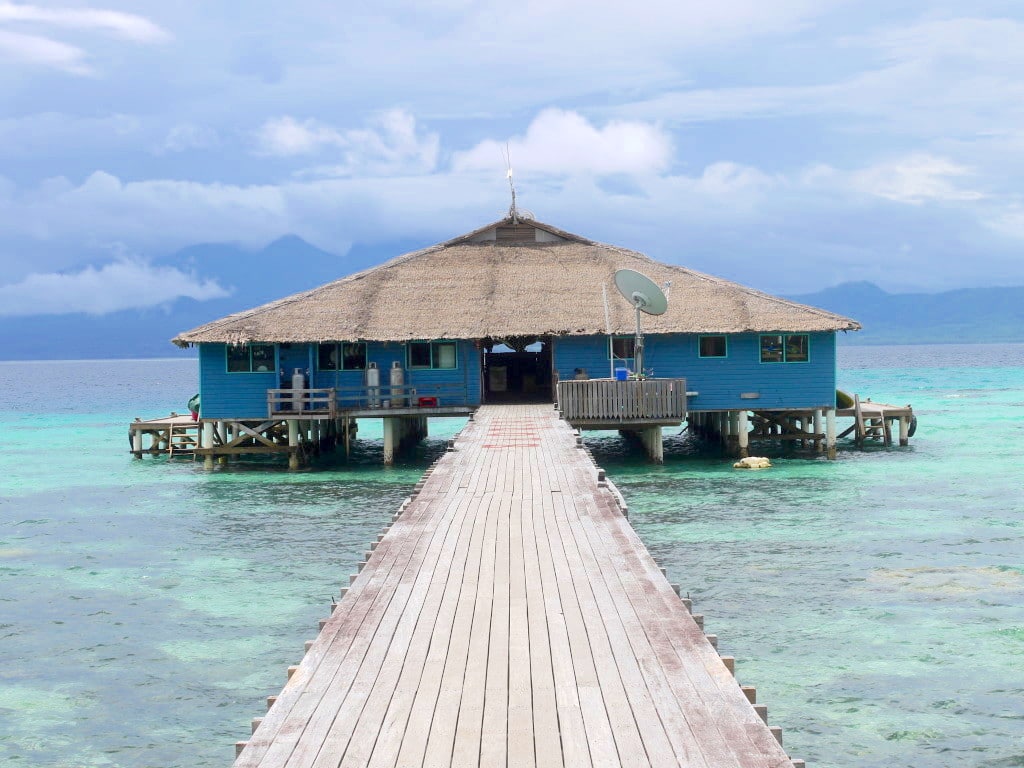 This group of islands north west of Australia shares a border and quite a lot of heritage with Papua New Guinea. The Solomon Islands, like others in the Pacific, are a treasure trove of WWII relics and wrecks and diving. Spending a week there is a great way to have a taste for real South Pacific life. The infrastructure is bare to say the least and there are very few tourists. Once you drive out of Honiara for five kilometers you will hit paths instead of paved roads. The islands of Gizo are stunning. The waters so clear, with so little development, you can see turtles from the jetty of your hotel.
Fun fact about the Solomon Islands: When I flew from Honiara to Gizo, the airport was filled with people sobbing. I was not sure why everyone was so sad. Until a coffin was brought in and into the plane. As the country is eminently isolated and made of islands, islanders have to fly their deceased by plane. Locals also believe in ghosts and, while I was there, the newspaper reported a ghost sighting.
Things to do/see in the Solomon Islands: Honiara is good if you are a WWII fan or need a bit of civilization after spending time on a tiny island with nothing. It is one of the least developed capitals I have ever visited but feels like a buzzing metropolis after a few days in Gizo. The archipelago has amazing islands and islets that are the subject of long lost paradises and you will not see anyone else. Dive to your heart's content with just the marine life for companion. At night, the waters may shine because of luminescent plankton. I guarantee you, you have never seen anything so magical.
Need to know: Solomon Islands is a country most have never heard of. There have not been major political issues and the country does not make the news. The flights from Fiji where diving is extraordinary, stop in Vanuatu in both directions so it is a good combo trip. After Solomon, Vanuatu's popularity with Australia will seem hyper developed. You will not be able to buy flights to Gizo online so just walk into a good old travel agency when you get there.
You will rub shoulders with: NGO personnel and some adventurous Australians looking for something more than popular Vanuatu. Really, nobody else visits the Solomon Islands.
8. North Korea – 15,000 visitors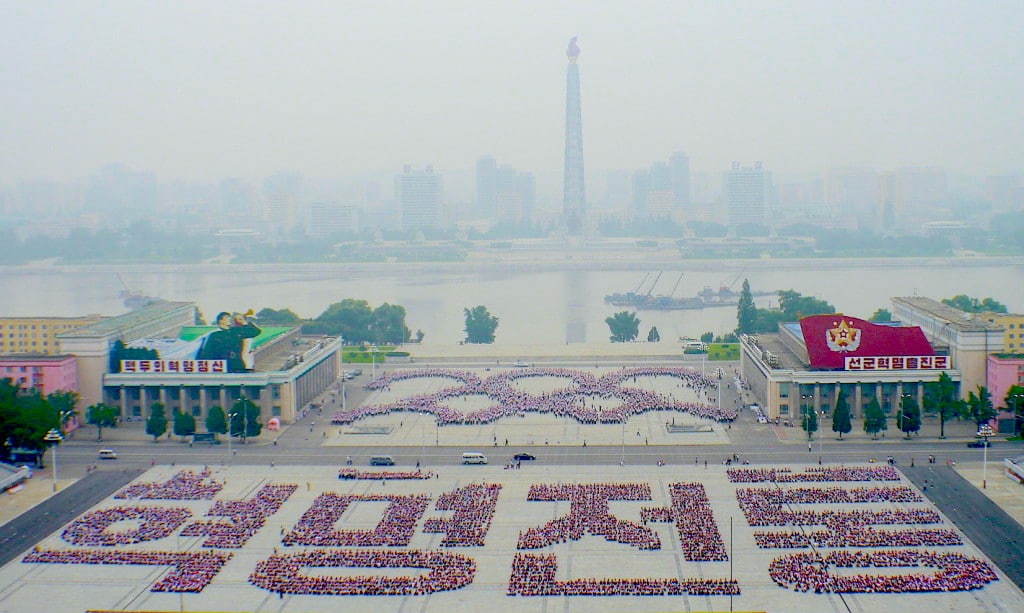 It is unsurprising that the world's most secretive country is part of this list of the least visited countries although is neither difficult nor expensive to visit. If you want to, it is pretty easy although I would not recommend spending more than 6 days in North Korea. Yet, nobody goes. North Korea has a bad reputation for not liking dissidents or those who disagree with the regime, so you should be extra careful, especially when you take photos which you will surely want to do since the country makes for some incredible shots.
Completely isolated from the outside world for the last 70 years, North Korea feels and looks like it has stayed still since the Korean War ended. Infrastructure is poor and the locals still work the fields with hand sickles and mules. These ancient farming methods have caused many famines. Images of the leaders, known for their iron fists and grandeur, are everywhere and the admiration by the population is extreme.
Fun fact about North Korea: The list could go on and on and on. There are many things that will surprise you about North Korea and which can be summarised with one sentence: time has stood still. As a foreigner you will be chaperoned and never left alone and this can be unsettling and feel claustrophobic.
Things to do/see in North Korea: There are a lot of things to do and see in North Korea and you can tailor your trip to your taste knowing that there is one stop that will be required and is mandatory for all tourists: The Mausoleum of the Leaders or Kumsusan Palace of the Sun. visiting and paying your respects is expected of all tourists and you should dress up. Visit the other side of the De-militarized zZone and the wall is pretty interesting too. North Korea also has a rich history dating pre-modern times and a few UNESCO sites, a couple of which have only opened to the public recently.
Need to know: There are a lot of rules one needs to follow when visiting North Korea. Taking photos or video is allowed but you are best to ask the guides every time just to be sure. You will be watched, by your two guides and driver as well as by the Intelligence service, guaranteed. Surprisingly, the hotel had a TV set with international uncensored channels. You are not allowed to walk around in the street or talk to the locals, so once the day ends and you are dropped at your hotel you must stay there until you are picked up the next day. You can travel in a group or book an independent tour like I did just for me and my friend. Booking your own allows you to tailor the trip to what you want to see or do. This is a highly controlled regime where locals have no freedom but they still have fun dancing, singing and going to the amusement park. The guides come in pairs so they watch you and each other. As you are never alone and the regime is known for taking strict measures on tourists offending them, you may feel like you can't speak your mind for the whole time you are there. You probably shouldn't. Traveling to North Korea requires a trip to China and a connection via plane or train from there. Your visa will be given an external paper by your travel agent in Beijing and you will give it back to the airport personnel when you depart. Your passport will be with your local tour guide the whole time, not with you, so be prepared to a degree of curtailing of your personal freedom that you probably never experienced before.
You will rub shoulders with: Chinese elders looking for a glimpse into their youth when China was still a true communist country. Even then, you are only going to see them at the Mausoleum or the DMZ. Everywhere else, you will not interact with any other tourist. Restaurants separate each tourist group from the rest.
7. Moldova – 11,000 visitors
Moldova is landlocked and surrounded by unstable Ukraine and Romania. The country is a haven of wineries and rolling hills and it is largely flat with the highest point at 400m and the lowest virtually at sea level. A large group of Roma gypsies still live in the country and Romanian is the official language, though Russian is widely spoken. This is a largely peaceful yet unstable country with internal disputes and close to Ukraine so keep an eye on travel advisories.
Fun fact about Moldova: The country is home to Milestii Mici, the biggest wine collection in the world according to the Guinness World record with 200km of underground tunnels.
Things to do/see in Modova: You should of course visit all the wineries, many of which, together with Milestii, are famous for being huge or producing famous wines. After the wine, visit Orheiul Vechi, a 13th century Cave Monastery, to purge your sins. There are several other caves worth exploring.
Need to know: In 1992, the northern region of Transnistria, located on the border with Ukraine, declared independence and has since been managed as such by the local militia government without recognition of any other state. As a result, if you find yourself there, you will not have any consular support and will find yourself back in the era of the Soviet Union.
You will rub shoulders with: Wine lovers as Moldova, despite being in Europe, is rarely visited except for those looking for an ideal, bucolic wine retreat.
6. Kiribati – 5,900 visitors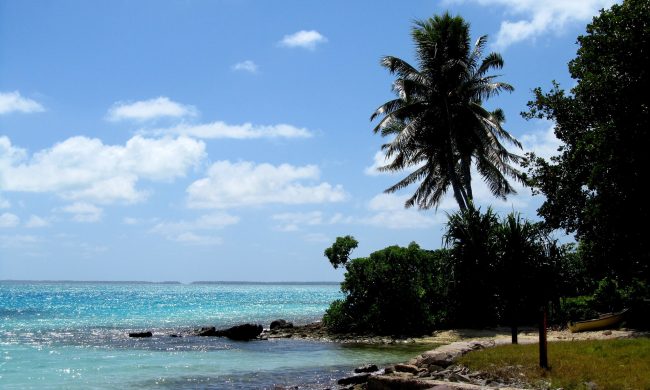 Pronounced "Kiribas", this group of islands in the north Pacific is one of the most remote, geographically spread and at danger of disappearing as a result of global warming. The islands are basically sinking as they lack any elevation.
Fun fact about Kiribati: The country straddles the Equator and spans the international dateline which is dented so that all the islands can be on the same day. To fly from Tarawa, the capital, to Kirimati or Christmas Island, requires a 6h flight.
Things to do/see in Kiribati: Unless you are interested in fishing or diving it is unlikely that you will find much else to do. The atolls or islands that make up the country are largely flat sandbanks, so low level that the country is at risk of disappearing under the rising waters. In fact, two of the islands did in 2009. Expect fluffy white sand beaches with transparent warm water.
Need to know: Traveling within Kiribati is difficult and expensive as there are limited options available. Although the country extends over 3,5million sq km, the land mass is only 800 sq km.
You will rub shoulders with: Fishing fanatics and travelers who have been everywhere.
5. Marshall Islands – 4,600 visitors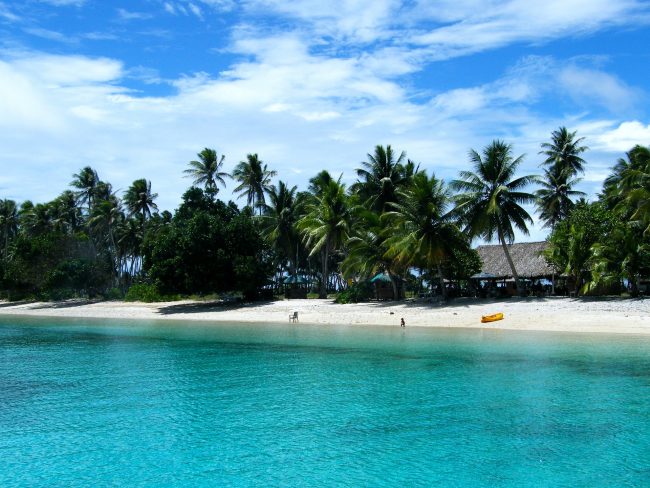 Several of the countries on this list are in the Pacific and the Marshall Islands is one of them. Made of over 30 coral atolls and 1,000 islands, this is the Maldives of the Pacific but don't expect any high-end resort. It became independent from US administration in 1986 after decades as a UN Trust Territory so it is one of the youngest countries in the world.
Fun fact about the Marshall Islands: Although some of the islands have appealing names like Bikini Atoll, the US conducted several nuclear tests in the area after World War II which left the islands as "the most contaminated place in the world", according to the US Nuclear Agency. Another interesting atoll, Kwajalein, is closed off from civilians as it is the site of a US missile testing facility. It seems that the Marshall Islands has found its niche in the form of military experiments. Locals are called Marshallese.
Things to do/see in the Marshall Islands: The best place to enjoy island life is Arno Atoll, about 9km from Majuro, the capital, and the only islands that are easily reached by boat. Majuro is polluted and does not offer much, so escaping to Arno is a must. Here you will enjoy sandy beaches with floury sand and clear waters. The rest of the atolls are mostly uninhabited and not reachable via scheduled service since Air Marshall Islands started to suffer financial distress.
Need to know: This is a truly hard to reach place as there are only flights from Hawaii and Guam (on the same route), Nauru (erratic), and Fiji. It is best to bundle a trip to Chuuk, Pohnpei, Kosrae (also on this list) and Guam as United Airlines connects them all. Or go from Fiji though prices are usually high.
You will rub shoulders with: Military personnel linked to the testing facilities and those in transit between other Pacific islands. Few people come here to genuinely visit.
4. Tuvalu – 1,400 visitors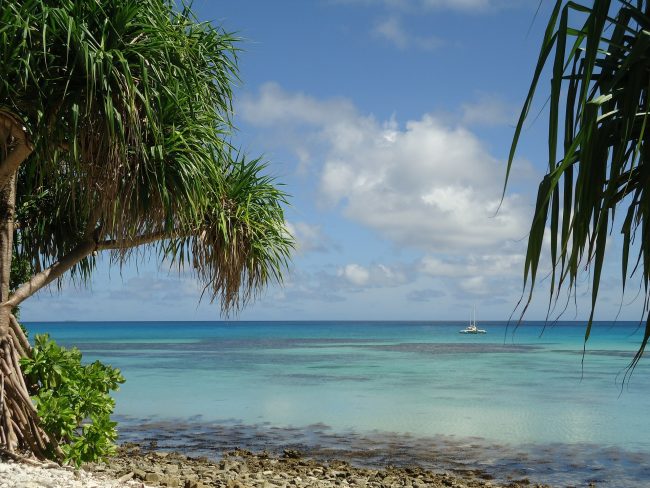 If you thought the Marshall Islands were remote and quiet, wait until you hear about Tuvalu. WWII brought an airstrip here and gave the islands the chance to be connected with the rest of the world if only twice weekly on a service from Fiji.
Fun fact about Tuvalu: As there are only two flights a week to get to Tuvalu, the unfenced airstrip is used as a public park and sports ground with locals gathering to play football when the sun loses its strength.
Things to do/see in Tuvalu: Here is where you can truly have a South Pacific adventure with deserted islets, beaches without any footprints and wild palm trees bloated with coconuts at the Funafuti Conservation Area about a half an hour boat ride from the main island. The main island of Funafuti is polluted.
Need to know: Transportation does not exist, so hitch a ride with a local or rent a scooter. Bring all the money you will need as there are not ATMs and credit cards are not accepted. The country is the second one after Kiribati at risk of disappearing under the rising waters, so hurry up!
You will rub shoulders with: It is unclear whether you will actually see anyone else on Tuvalu seen as only 4-5 visitors are on the island at any given point, so consider it an opportunity to meet the locals and let them guide you through their country or invite you to Sunday church.
3. Somalia – 400 visitors
Somalia is not your everyday vacation spot. It is one of the world's most dangerous countries plagued by political infighting, violence, and terrorism. Governments across the world also advise their citizens to avoid traveling to the country, for fear of kidnapping or attack. However, the country still officially controls Somaliland which is a relatively peaceful region that has been aiming from independence and to become a separate state for years. Visiting Somaliland is relatively easy and safe. You can read all about Somaliland's safety in my post about it.
Fun fact about Somalia: The United Nations World Tourism Organization has never recorded the number of people who visit Simalia since it started collecting data on tourism in 1995. As this is a very unique country which has pretty much been in chaos and lack of government since 1991, it is pretty fascinating to visit. Read some interesting facts about Somaliland here.
Things to do/see in Somalia: Somalia's reputation as a tourist destination with pristine beaches completely disintegrated following the start of the civil war in 1991. However, if you want to visit, I recommend going to Somaliland instead which is safe, with few terrorist attacks and with a few interesting things to do like visiting the Laas Geel cave paintings.
Need to know: As of 2016, any traveler who has been to Somalia will no longer be eligible for ESTA waiver program to enter the US and will have to go through the regular visa application process including an interview. Consider this in case you need to travel to the US, as it is not clear whether they will approve your visa.
You will rub shoulders with: Private security, Army personnel and journalists in search of a story. In Somaliland, a bit safer, you might find some adventurous travelers.
2. Nauru – 200 visitors
Nauru is an island in the South Pacific right on the Equator and 4000 kilometers northeast of Sydney. It is best known as a phosphate rock island and the place where Australia's refugees are sent to await being accepted. With a tiny population of just 10,000 people this is one of the smallest countries in the world, in all meanings of the word.
Fun fact about Nauru: Nauru has a total land area of 21 square kilometers. That is half a Marathon so you could run it all in a couple of hours or walk it in a day.
Things to do/see in Nauru: There isn't anything to see per se in Nauru. Flights come in and out for either two or seven days and you are best taking the two day stay, unless you want to be isolated from the world for a week and just read a few books.
Need to know:  Getting a visa to Nauru is a bit of a mission since officially there aren't any places to do so. Your best bet is phoning the airline or simply spending a couple of days in Brisbane before the flight to sort it out through the airline offices.
You will rub shoulders with: Nobody else, really. The country averages only one tourist at a time, that is, you.
1. Equatorial Guinea (tie with Libya) – 150 visitors
Equatorial Guinea almost tops the list of the least visited countries in the world and is an anomaly in a lot of ways. According to the only local tour company, Visit Equatorial Guinea, there are practically no tourists. In fact, the owner is the source for the visitor figure quoted here. He estimated that no more than 150 people visit a year. And he knows as they all pretty much are connected to him in some way or another and the capital is small enough for the odd foreigner to be spotted.
Fun fact about Equatorial Guinea: The country used to be a Spanish colony, the only one in Africa, and so, Spanish is still widely spoken. It is also an extremely rich country with large oil reserves giving it one of the highest per capita GDPs in Africa, comparable to European countries, if only made of wide discrepancies between the rich and the poor.
Things to do/see in Equatorial Guinea: The capital, Malabo, is quaint and full of colonial heritage. It is also located on Bioko Islands, off the mainland, and near a thick rainforest and the country's highest peak rising to over 3,000m. This is a country you come to see endemic primates like chimps and even gorillas, just don't expect any tourism infrastructure. Monte Alen National Park has elephants, leopard and lots of birds.
Need to know: Monitor the political situation as the country is known for being unstable and for coups to take place suddenly.
You will rub shoulders with: Oil workers and their families. The local agency told me nobody goes there, so the only visitors are most likely travelers trying to visit all the countries in the world.
0. Libya (tie with Equatorial Guinea) – No visitors?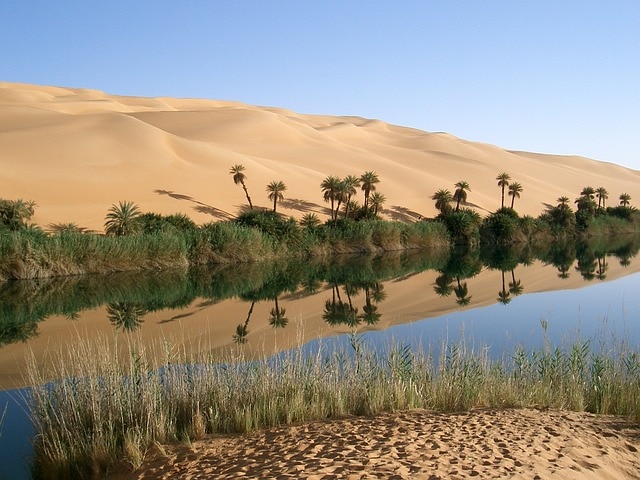 You thought Equatorial Guinea was the least visited country in the world? Technically it is, however, that is just because the country really topping this list is currently not receiving visitors.
Libya stopped issuing tourist visas in 2015 and its borders with Chad, Niger, Sudan and Algeria have been closed since. The country is considered extremely dangerous and governments of several countries like the US, UK, Australia and most of Western Europe have advised their citizens against all (or in some cases all but essential) travel to Libya.
I could not find any numbers for 2016 but in 2015 visitors amounted to a generous 93,000. It would be fair to assume that there were no real travelers to the country in the last year and that, if there were any foreigners, that would be the army, essential Relief organisation personnel and journalists.
Fun fact about Libya: Before the war, Libya had free education, free housing, free loans and no beggars. It was also a dictatorship.
Things to see/do in Libya: Libya has so much to offer. From the UNESCO-listed carvings and interesting rock formations in the Acacus Mountains to the Roman ruins in Ghadames, Cyrene or Leptis Magna, the Islamic architecture of Qasr al-Haj or Atiq Mosque and the hammams in Tripoli. Once the doors open back and safety improves, the country has nothing to envy the rest of the popular Maghreb countries.
Need to know: 90% of the country is desert, so the moment you leave the coastal areas expect the landscapes to be barren and be sandy. The country is dry.
You will rub shoulders with: Conflict journalists, guerrillas and fighters.
After compiling this list I realised there were a few surprises for me. For example, what about countries that I thought nobody visited like Chad, Central African Republic or Niger, did you even know they existed?
Most of the countries on this list are firmly off the grid. Receiving much less than 0.1% of the visitors you still have 24 countries where you can get offline without any crowds.
Pin this to your extraordinary travel board!