Once in a lifetime journey was hosted by Alila Wuzhen on this trip. As always, our reviews are honest, independent and our own. 
Alila Wuzhen, Alila's third property to open in China, strongly connects with the nearby water town it draws inspiration from and projects a modern perspective on the ancient water towns south of the Yangtse River.
Located outside Shanghai, where I stayed at The Peninsula, between the city and Hangzhou, six such water towns are easily referred to as the Venice of the East (and even more outside of China like Kerala, India). Made of a labyrinth of alleys, passages and stone bridges, the town's magic lies in their water reflections and hidden corners.
Much like these towns, Alila Wuzhen uses water as a reflective surface, mirroring the sharp lines and rectangular shapes onto the still water features.
Alila Hotels
This was my second stay at an Alila property after Alila Jabal Akhdar in the high mountains of Oman, from where I could explore the country's most visited monument, Nizwa Fort, UNESCO-listed Bahla Fort and fascinating Jabreen Castle.
The Alila brand stands for wellness, sustainability and intimate local experiences that go beyond the typical tourist landmarks. You can explore all the main places to visit in an area while also taking part in activities that are unique to the location the property is located in and which are not what you would think of when you travel to an area.
For example, at Alila Wuzhen you can take indigo dyeing classes, at Alila Jabal Akhdar you can go on Via Ferrata climbs in the area or learn how the rose water is made when in season, and in Alila Anji (which I visited after Wuzhen) you can indulge in bamboo cuisine and immerse yourself into the seasons.
As of 2019, Alila Hotels joined Hyatt Group and is also more accessible to those with World of Hyatt points who can redeem them at Alila properties. 
Alila Wuzhen architecture
The hotel was designed by Chinese firm GOA, whose books you find in the villa and who have a strong portfolio in the provinces of Shanghai and Zhejian with multiple hospitality developments under their wing.
The property's look and feel is reminiscent of the water town it takes its name from, not only in the canals and ponds that separate villas and buildings, but also in the trees and occasional flower arrangements. After visiting Wuzhen, I couldn't help but see the similarities.
But unlike the town, Alila Wuzhen is extremely minimalistic and has none of the town's intricate motifs or wooden carvings. In a way, it is a stretched-out version of the ancient water town, one which has been simplified and brought to the 21st century in an elegant way.
Rooms are located in several small buildings that are spread across the hotel. There are canals and small bridges between them and a feeling of being in a small town. If you don't pay attention, it is easy to get lost or to discover a new spot for a photo op.
Central to the hotel is a large lake surrounded by all the main facilities, the spa, the reception, one of the restaurants and the bar, and only interrupted by a sunken bar area designed to resemble the indigo dyeing workshops of Wuzhen that you can still see today.
Arrival and check-in at Alila Wuzhen
I was spending a few days in Shanghai before the trip to Alila Wuzhen and Alila Anji and the hotel sent their driver and car to pick us up from Andaz Shanghai where I was staying with my friend.
Most local guests self-drive to Alila Wuzhen from Shanghai (2 hours away) or Hangzhou (1.5 hours away), or you can also take the train to Wuzhen and be picked up by the hotel. The drive is smooth, mostly on a highway until the exit to Wuzhen which is a mere 15min drive away.
As soon as we arrived at the hotel, both the marketing team as well as the hotel's General Manager, Nick, came out to meet us and we were escorted to our villa. Check-in was completed in the villa along with a tour of the suite's facilities.
As a welcome gift, we had a lovely fruit basket and a cute Chinese tiffin box filled with handmade macarons in colorful flavors. I am not a huge fan of macarons and have a hard time justifying the calories, but these were really worth it.
Additionally, there were also two handmade candles which were the result of one of the hotel's activities: wax candle making. 
The suites and villas at Alila Wuzhen
Alila Wuzhen has 125 suites and villas, as well as a 9-bedroom stand-alone residence that was being completed during our stay and which would be perfect for a large family, a wedding celebration or a company gathering.
The villas are scattered around the property and no building is taller than two stories. It is easy to get lost among the maze of alleys, all looking alike with minimalistic grey and white design and the occasional water feature, bridge, tree or bamboo stalk.
From the outside, all rooms look the same but there are four room categories, all with courtyards and similar interior design features, including stand-alone bathtubs and lots of light.
Garden Suites are on the ground floor and have king beds and interior patios. Twin Loft Suites (like the one I had) are on the upper level and also have courtyards, staggered with the Garden Suites below for direct access to natural sunlight.
Garden Villas are 50% larger than the suites and have a sofa large enough for a child to sleep in. They come with bigger gardens than the suites and sheltered daybeds which can open to the walkways outside. The villas have their own desks and a spacious living room area.
The highest category rooms at Alila Wuzhen are the Pool Villas which have outdoor non-heated pools, a separate living room space and a garden. They are a true oasis and one which might be hard to peel yourself away from.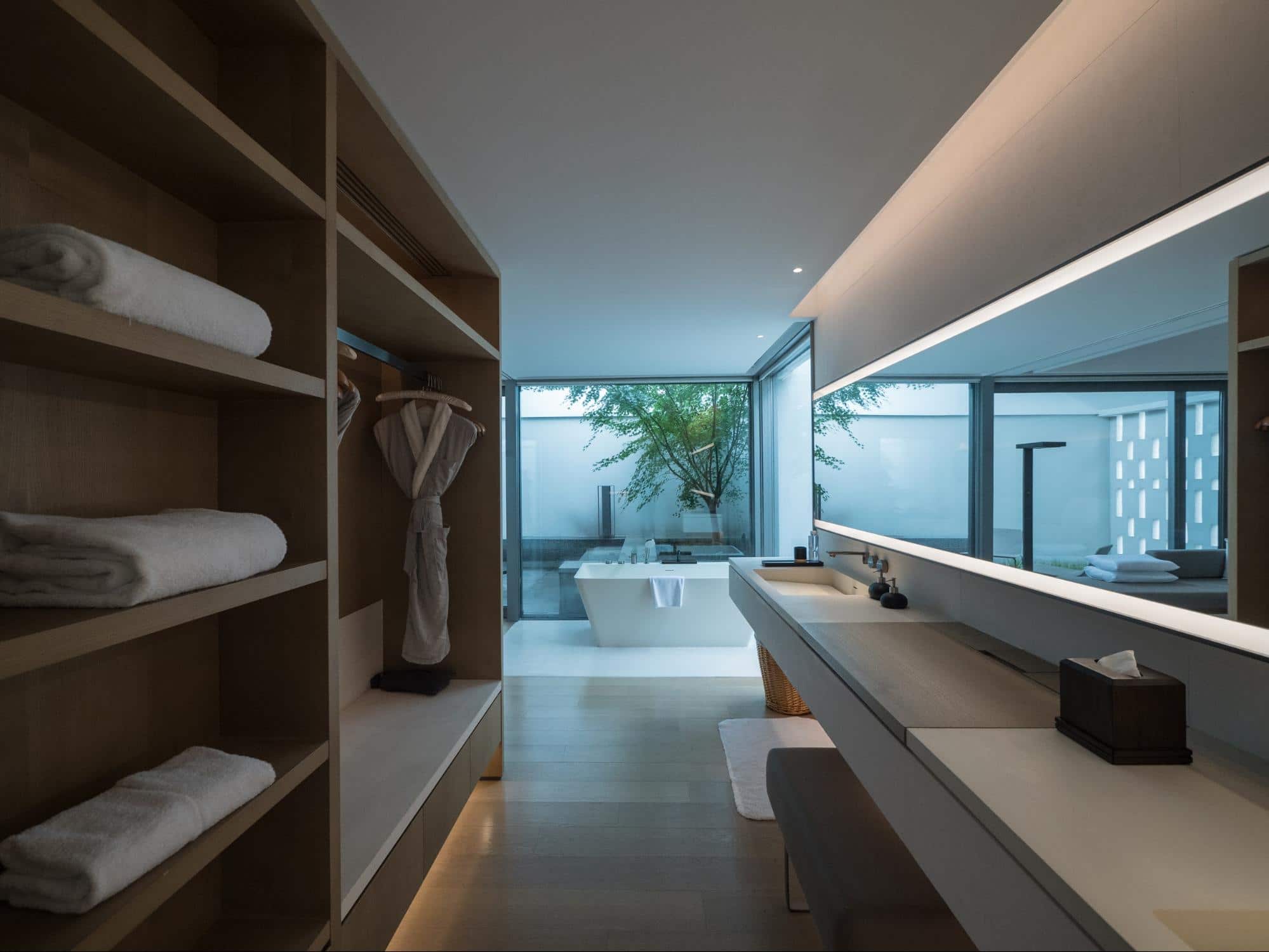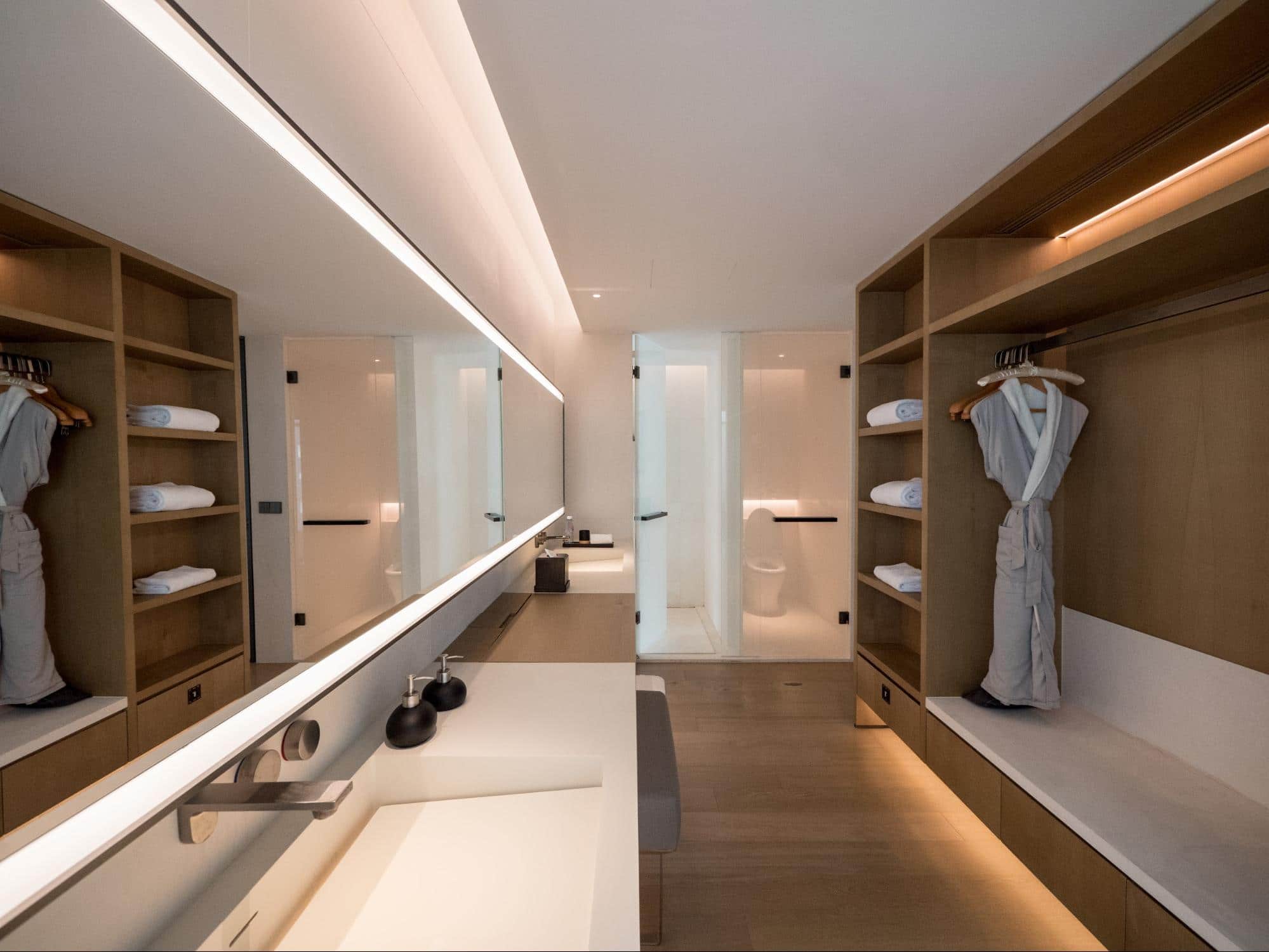 I loved the clean, neutral colors of the rooms which contrasted with the bright green (or orange in Autumn) of the trees and bushes in the courtyard. Light wooden panels, indirect lights, sharp edges, sleek furniture and overall an air of lightness with clever elements hiding more functional parts.
Our Loft Suite was warm and inviting, so much so that, in the cooler rainy weather that engulfed our stay, we spent more time than I ever do inside, cuddled up in the extra soft and fluffy bathrobes and sipping the in-room local tea from delicate tiny Chinese cups.
All suites and villas are split into three sections, the bedroom, the bathroom and the courtyard. The bathroom and the bedroom had no walls between them, only see-through pull-out doors which provided minimal privacy. Thankfully, the shower and the toilet were in their own cubicles.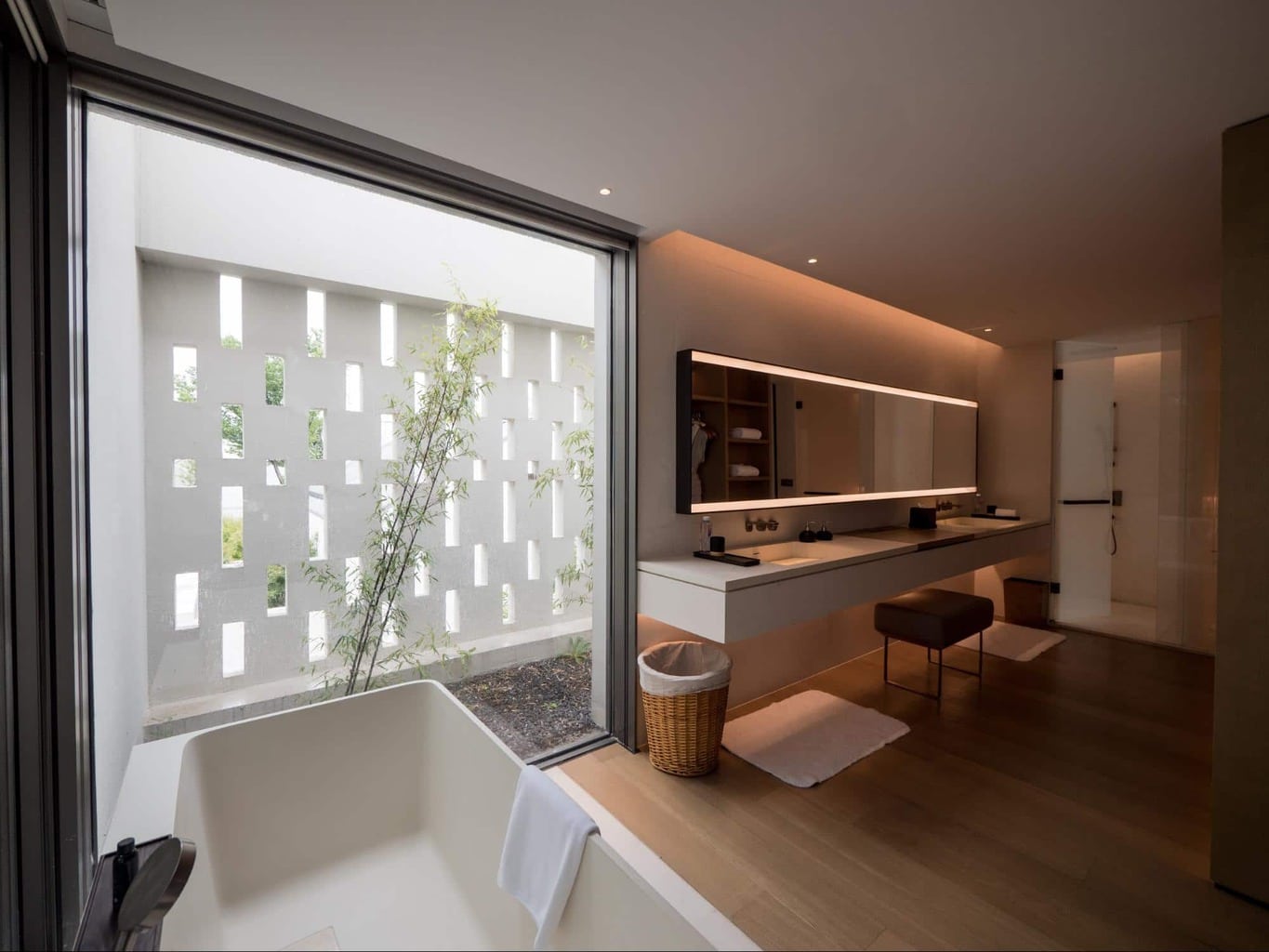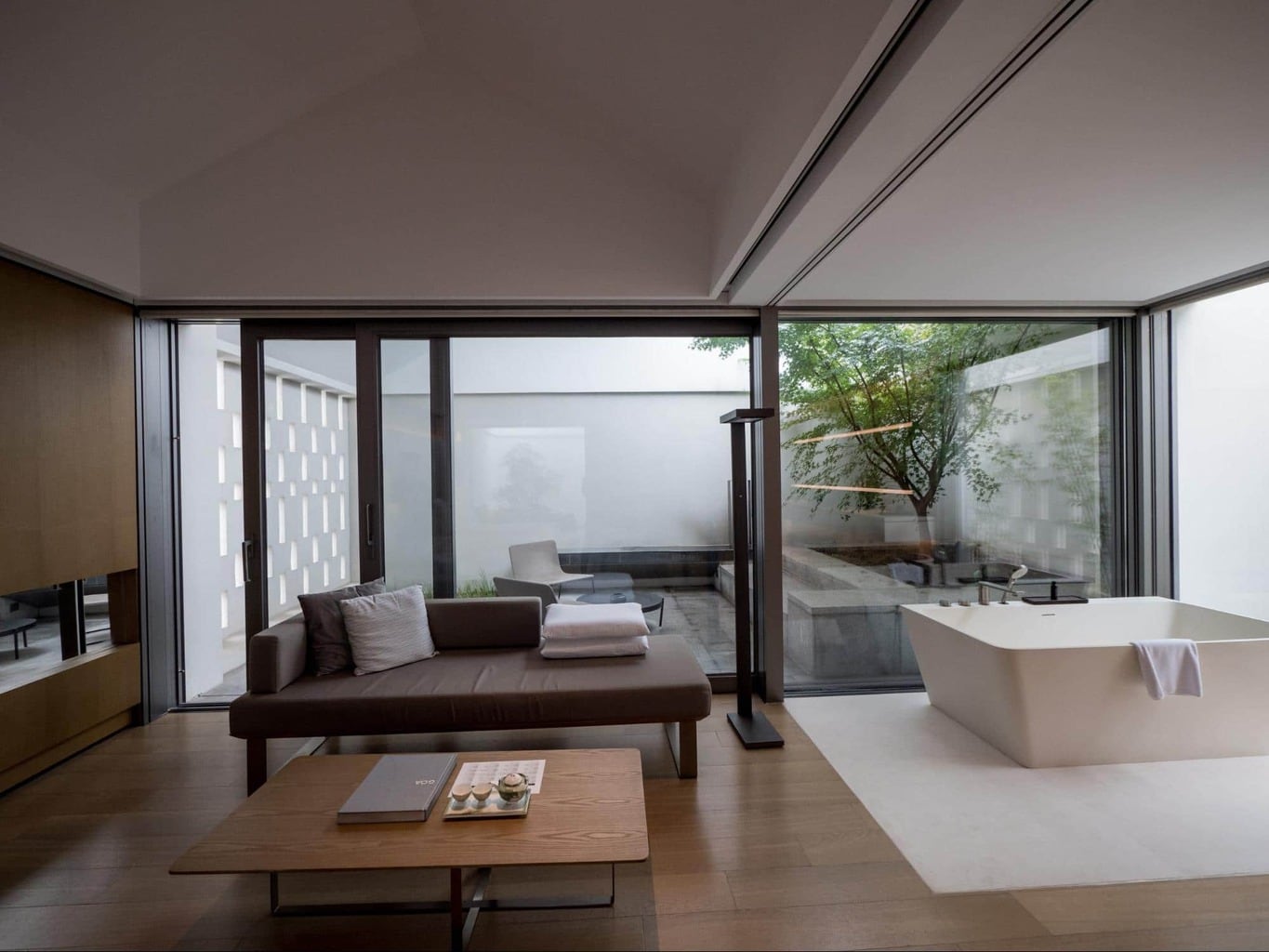 Despite the inspiration taken from the ancient water towns (Wuzhen is a 1,300-year-old village), the rooms were modern in every other aspect.
There were floating bedside tables, electronic buttons to operate the curtains and blinds, USB charging ports by the bed (one of my pet peeves), and large flat TVs. There was also strong WiFi signal across the property (albeit with China's limitations). 
As expected, beds were comfortable, with high thread count sheets and warm duvets I slept soundly in. We could pick our pillow type and spray it with the complimentary Alila Living pillow sprays. The room had AC and heating, essential to warm the snowy winter days.
The bedroom space was completed by a chaise lounge in front of a coffee table and giving its back to the courtyard, and a small dining table with two chairs. There was no desk in our Suite, not that we were going to do any work.
Our bathroom was long. There were two sinks separated by a dresser with a hidden mirror and a generous range of Alila Living bathroom amenities. The closet ran the length of the bathroom and had enough space for two people to properly unpack. There were soft slippers and bathrobes.
At one end of the bathroom were the toilet and shower and at the other, a white rectangular stand-alone bathtub. Toilets were of the Japanese kind, with seat warmer and water sprays.
The minibar was properly stocked and the drinks were complimentary. There was also an espresso machine which my friend used, and a cute Chinese teapot and cups which we put to good use.
Dining at Alila Wuzhen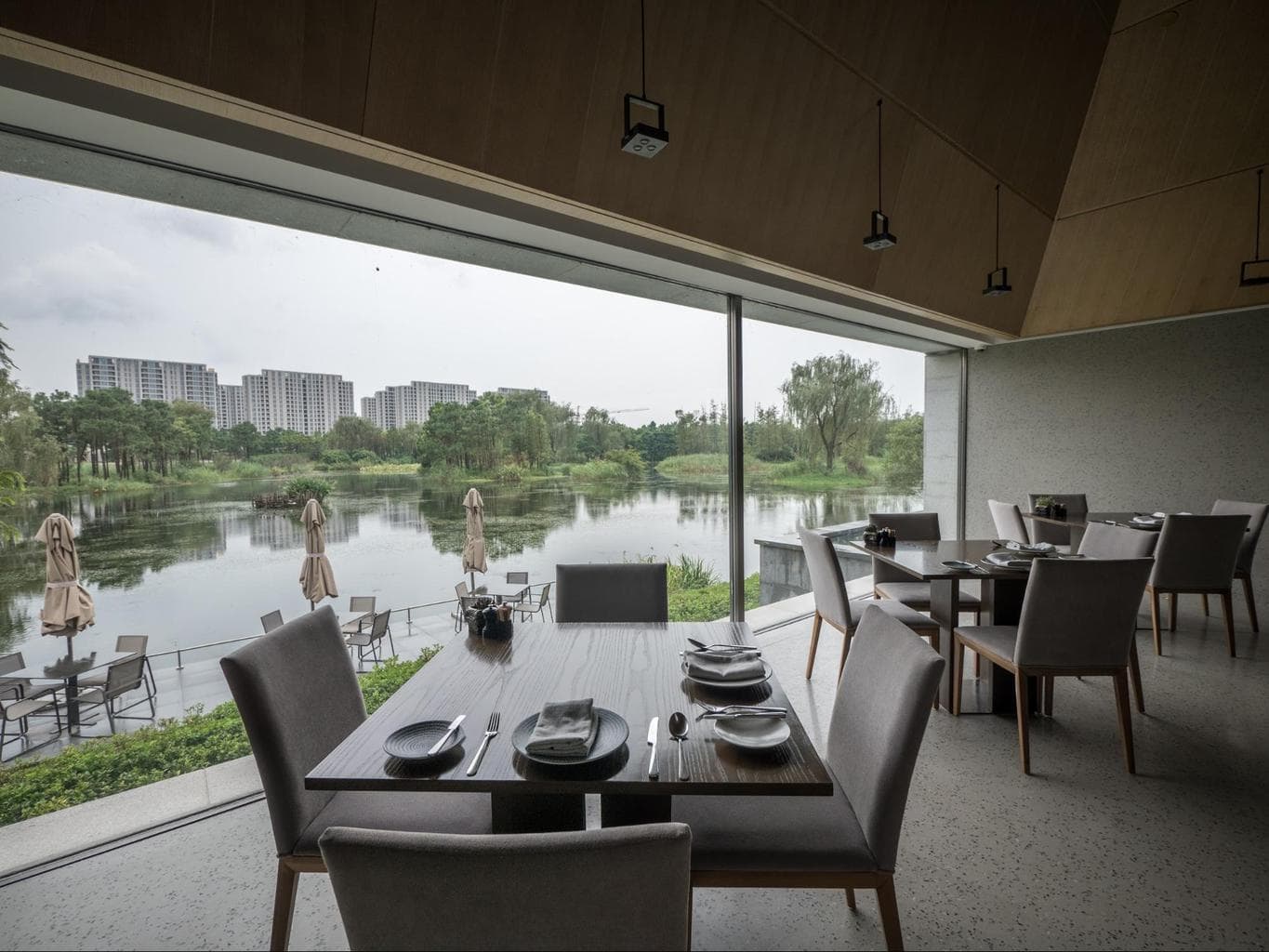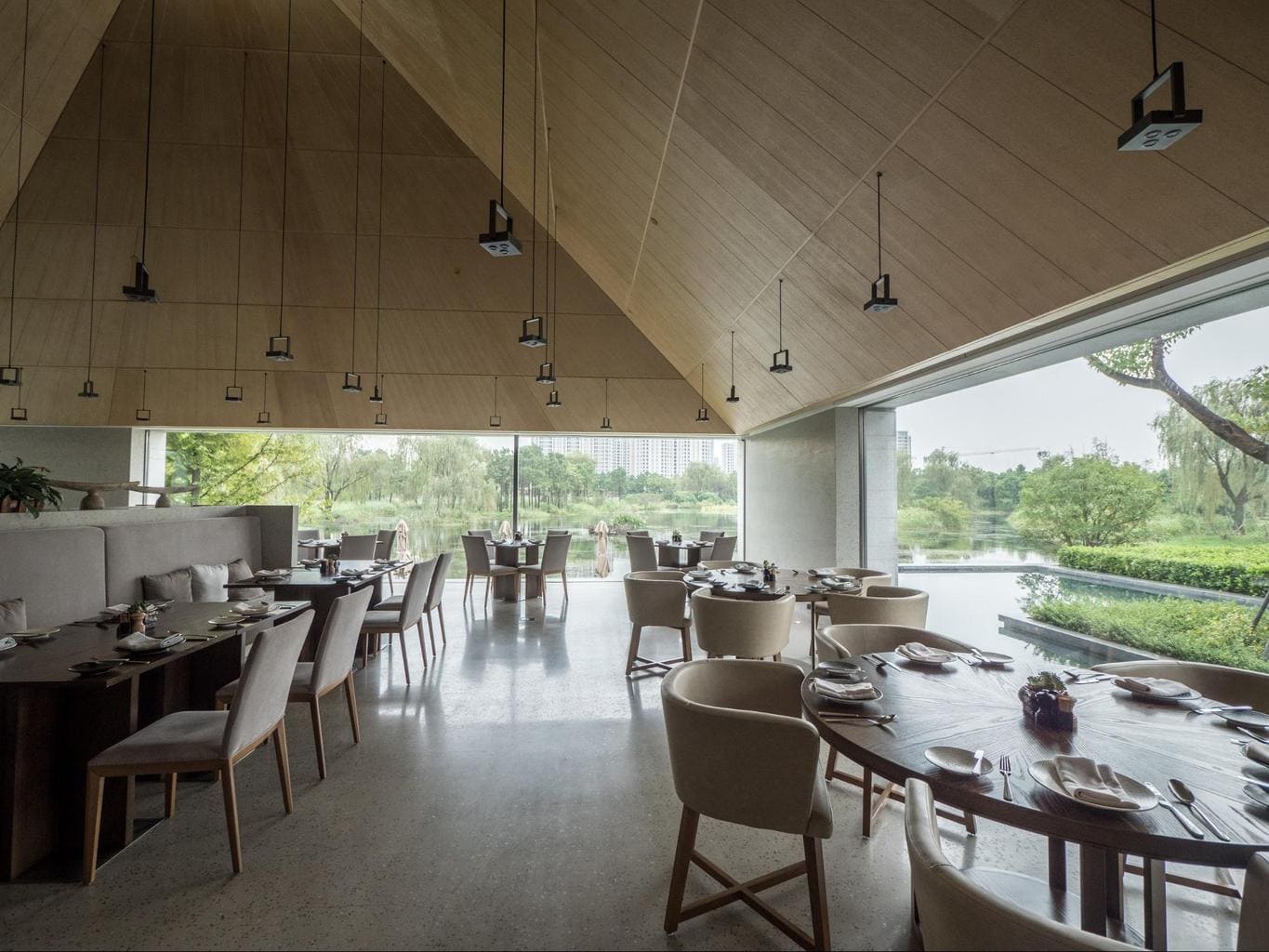 Alila Wuzhen has three restaurants. The main restaurant, Shui Shi Kou, serves breakfast, buffet style with some cook-to-order stations, and Western food for dinner. It is located by the lake, and surrounded by glass windows with views over the greenery outside. The restaurant has both indoor and outdoor seating, by the lake.
I found the breakfast spread to be adequate, with a range of local and international options, although veering towards the majority of the clientele's preference for Chinese porridge, noodles and the like and less towards the bakery-and-egg-typical continental choices.
Cantonese food is available at SI Shui, which also has several private rooms for families and groups each with beautiful views over the lake.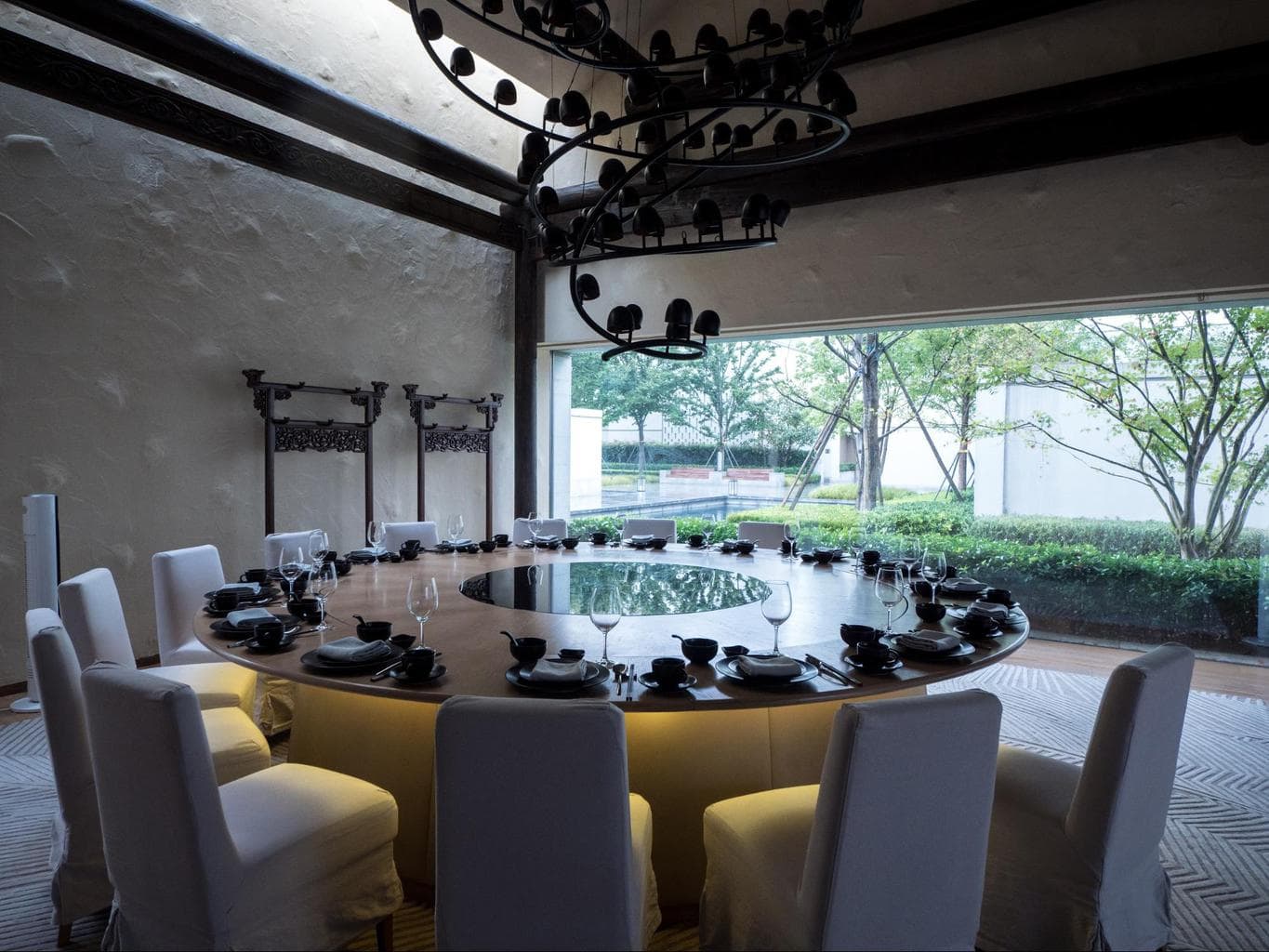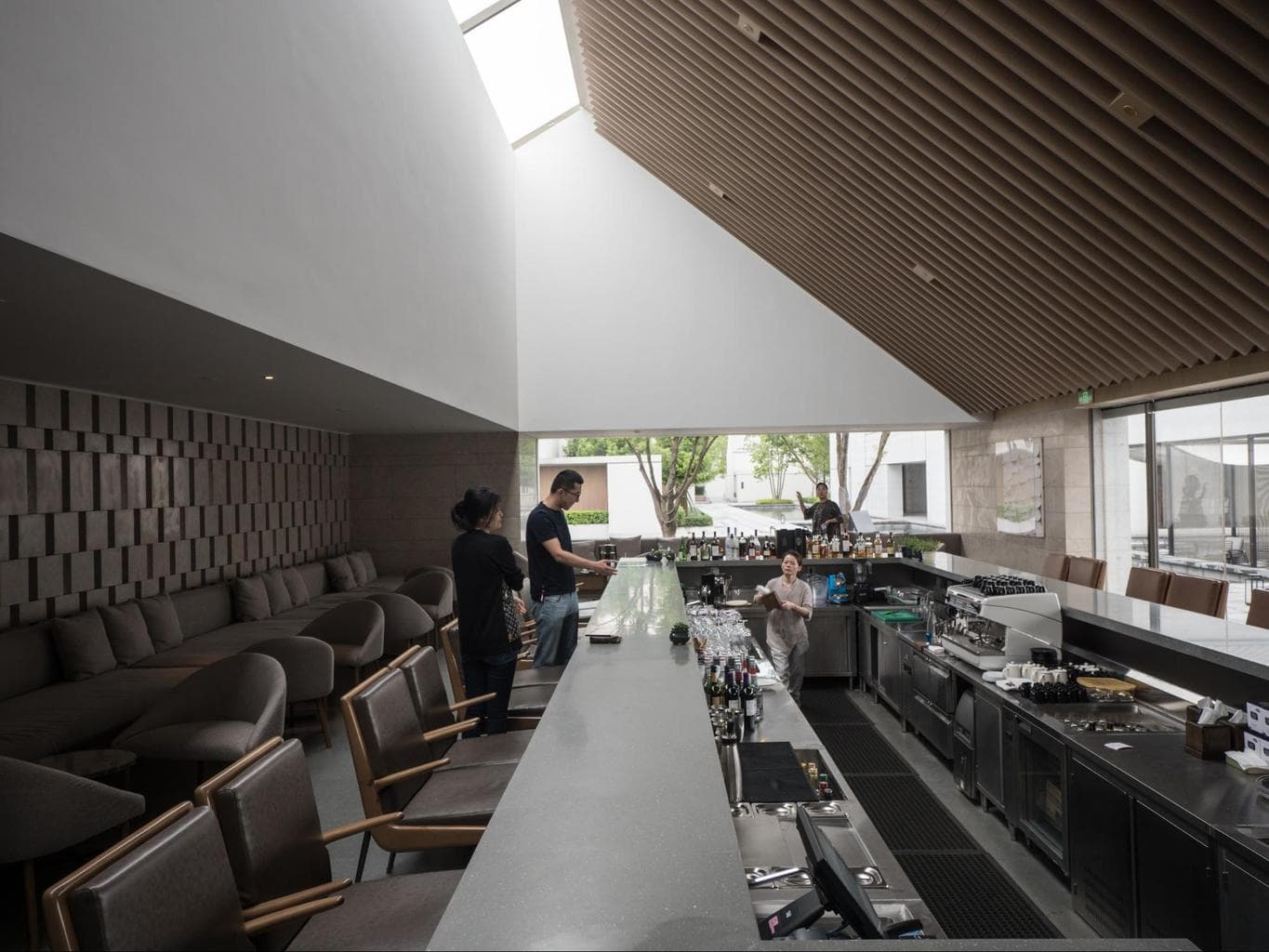 If you are looking for a drink or a relaxed meal, San Bai Bar offers a range of cocktails infused with local ingredients like fruit wines and liquors, a good range of Japanese whiskeys as well as BBQ dinners on the weekends. There is also live music by a Filipino duet almost every night.
The hotel also offers room service, which I can see as a fabulous option for couples who want to stay in their cozy suite or villa. We enjoyed a special candlelit dinner by the lake with a pre-set menu and the sounds of the frogs and ducks.
I found the food at Alila Wuzhen to be of great quality but bear in mind that if you drive from Shanghai to the hotel leaving at check out time (12 noon) and arriving at the hotel at around 2pm, you might miss lunch service, so try to arrive before 2,30pm.
Things to do at Alila Wuzhen
Alila Wuzhen is still finding its bearings in terms of activities to do in-house. There were a set of signature Alila Experiences available for booking, but the newly appointed GM (he had arrived just weeks before our stay) shared with us plans for much more.
The property has the potential to be a great getaway from Shanghai and a fantastic place to put Alila's localized experiences to the test.
As with other Alila properties, there was a daily schedule of complimentary and chargeable experiences you could book, ranging from Japanese ikebana flower arranging workshops to indigo dyeing (a tradition typical of Wuzhen) or complimentary early morning yoga classes which I signed up for.
While the yoga class was in Chinese, it is remarkable how fast one learns the numbers when hearing them for an entire hour! The teacher also took extra care to make sure I was getting the explanations and came to realign me when I didn't.
The hotel also offered cocktail making lessons with the bartender who helped us prepare a drink with local fruit wine and distinctively Chinese flavors, and Chinese tea appreciation workshops.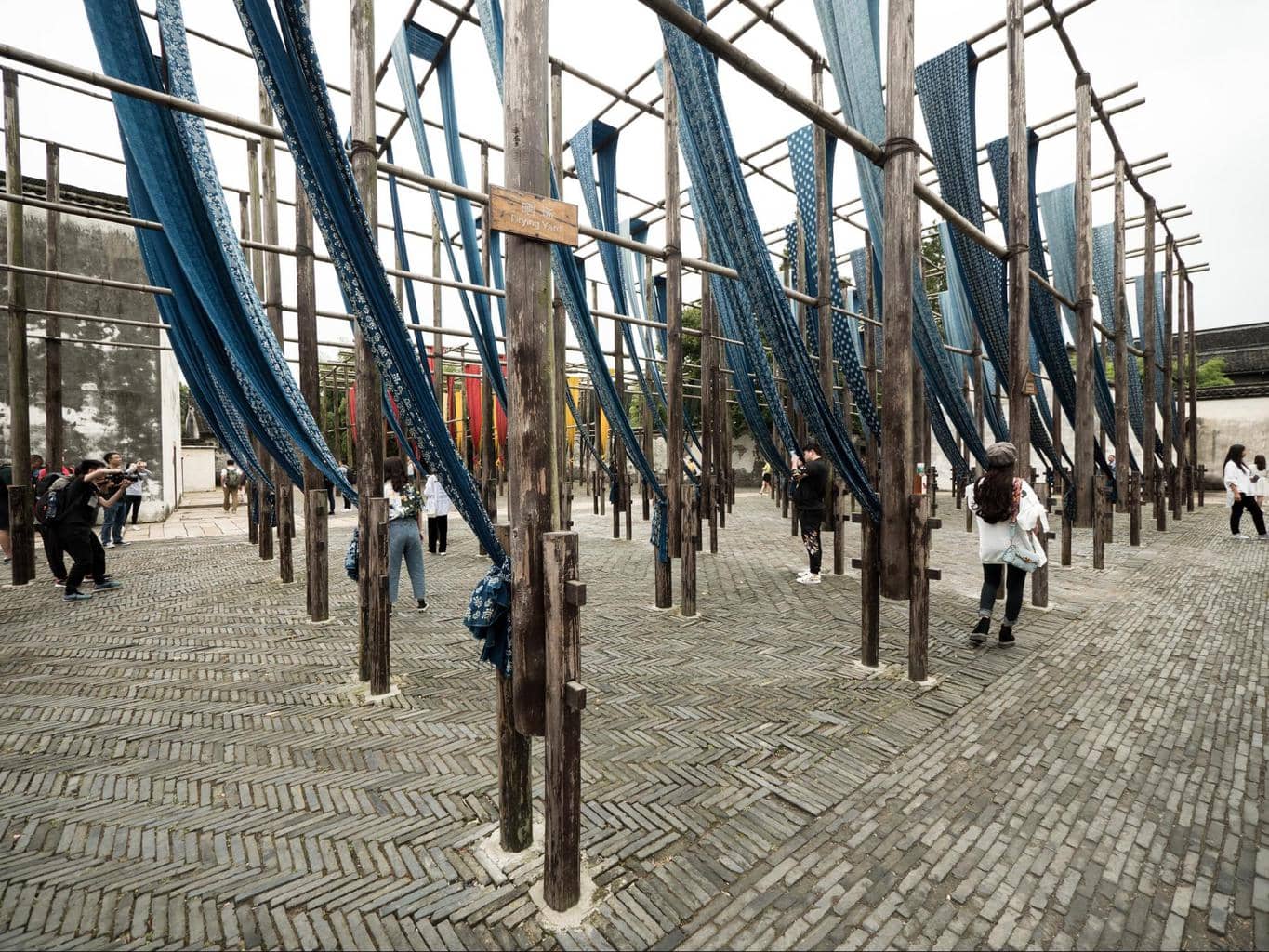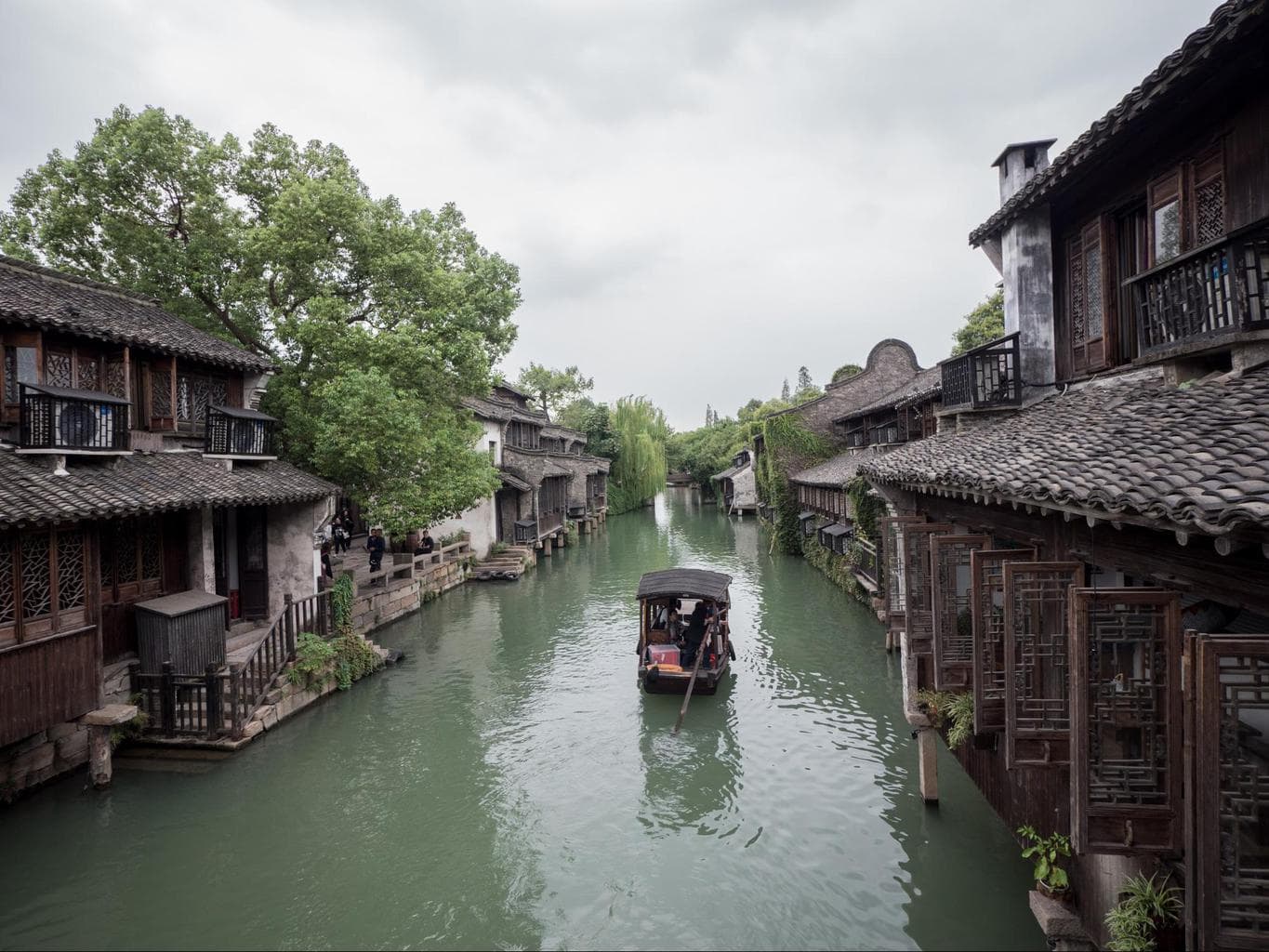 While not officially on offer yet, a visit to the Wuzhen water town is a must when staying at Alila Wuzhen. I found the two hours we spent there a very enjoyable, if too short, time. You should account for at least half a day to see the East Scenic Zone, or a whole day if you plan to explore all four parts: north, south, east and west.
Wuzhen Scenic Zone was relaunched in 2003 after a full facelift carried out by the Chinese government to clean up and preserve the ancient buildings. Along with other 13 water towns, Wuzhen was included in UNESCO's tentative list of world heritage sites since 2010.
The town was developed during the Ming and Qing Dynasties and is 1,300 years old, the oldest water town in China. Considered a very affluent trading post south of the Yangtze River, Wuzhen was famous for its indigo fabric.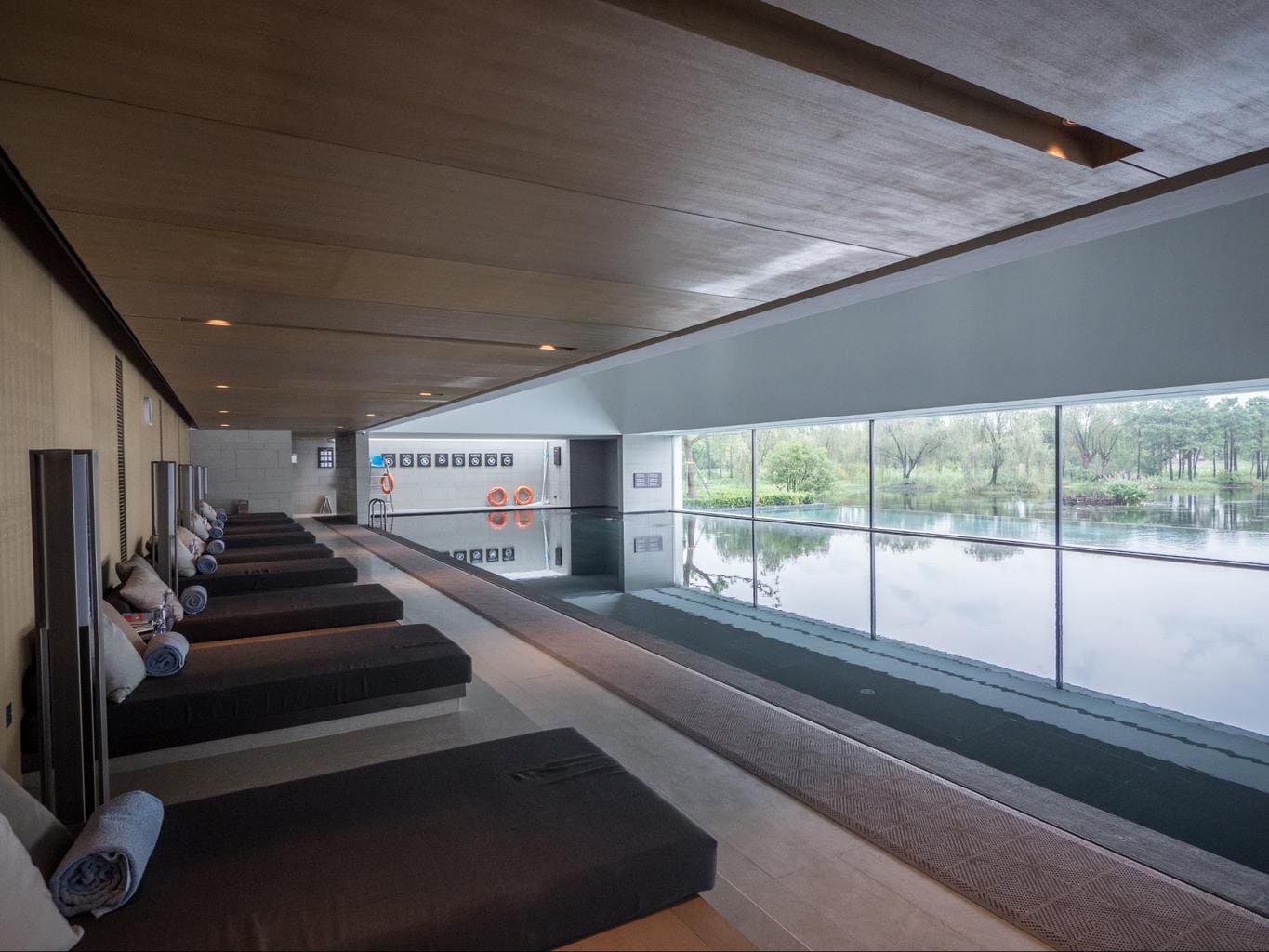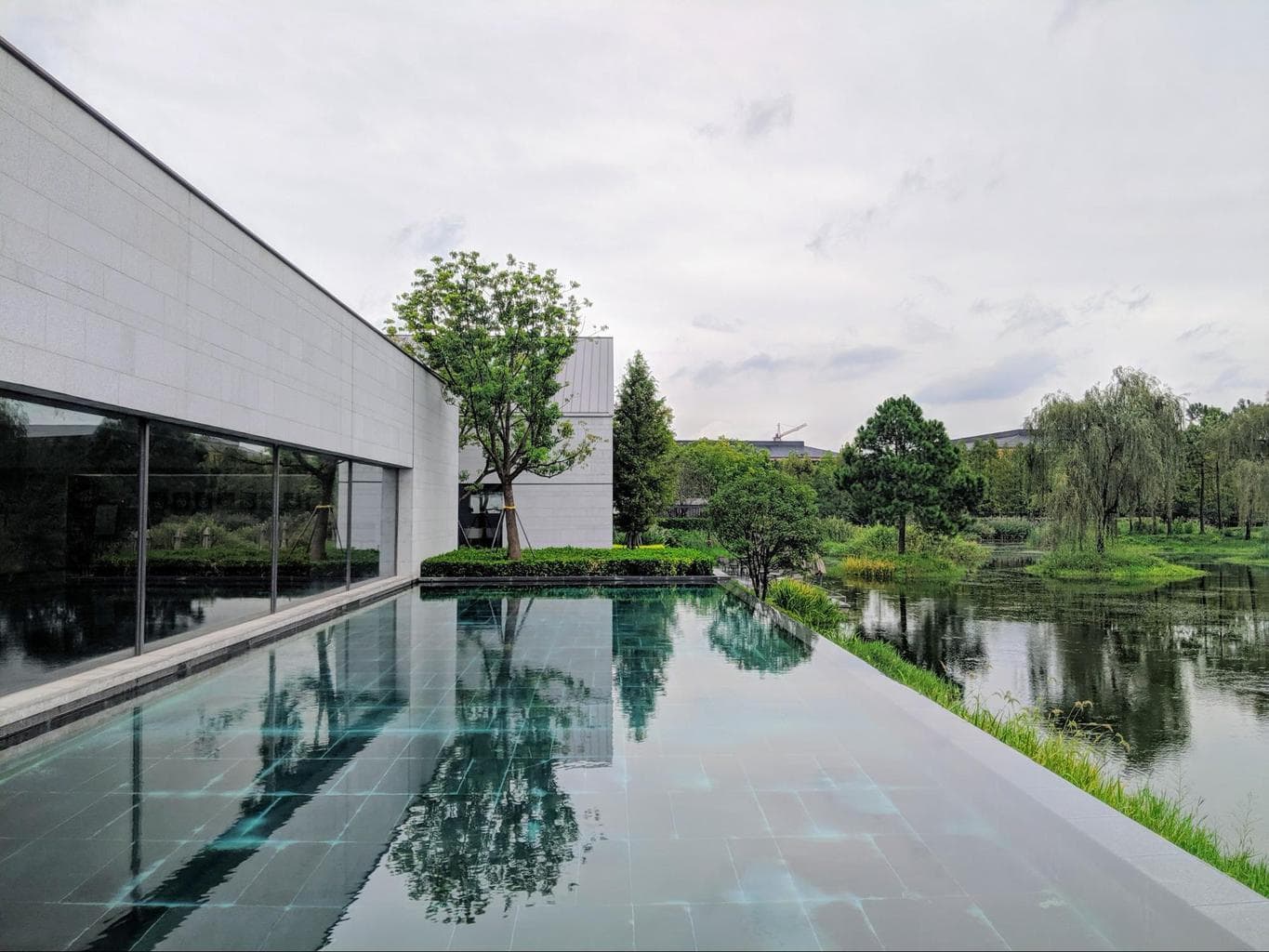 Aside from the workshops, activities and local excursions, Alila Wuzhen also has an indoor pool that overflows into an outdoor space with infinity views over the lake, a well-equipped gym and a yoga studio.
There is a spa, signature of all Alila properties, that I am sure is a place to find even more peace and a shop selling local designer clothes and accessories, as well as Alila Living products.
The service at Alila Wuzhen
As this was a hosted stay, we spent a lot of time with the hotel's General Manager who ensured that we were extremely well taken care of. However, we also interacted with quite a few of the staff members of the hotel.
While we found that not all of the hotel's staff spoke English, it was enough for us to communicate and they were always resourceful enough to find a way for someone to translate for us. The staff were very helpful, friendly, willing and had the right attitude.
I could not fault any of the service elements during our stay and can see how the team was always keen to make our stay enjoyable, being flexible to changes or to arranging food after the kitchen had closed.
Alila Wuzhen review: The verdict
Beyond the obvious water town design inspiration, Alila Wuzhen reminded me of a real-size miniature Zen garden.
Its perfectly symmetrical lines were a fashion photographer's paradise (and we found more than one, shooting clothes against a beautiful background). Its clean and austere aesthetics directed your focus inwards. Its serene surroundings called for meditation.
As soon as we arrived, I felt as if my mind was calmer. The property felt as if someone had taken a large rake and drawn pathways that were then surrounded by canals and intersected with stone bridges.
The pleasing symmetry of the hotel is a key selling point and reason enough for architecture lovers or for those who enjoy elegant designs to come stay at Alila Wuzhen. For the rest, the nearby water town and the opportunity to get away from Shanghai or Hangzhou will be met with a wonderful weekend escape.
You can book your stay at Alila Wuzhen here. 
Pin this to your #luxhotels Pinterest board!