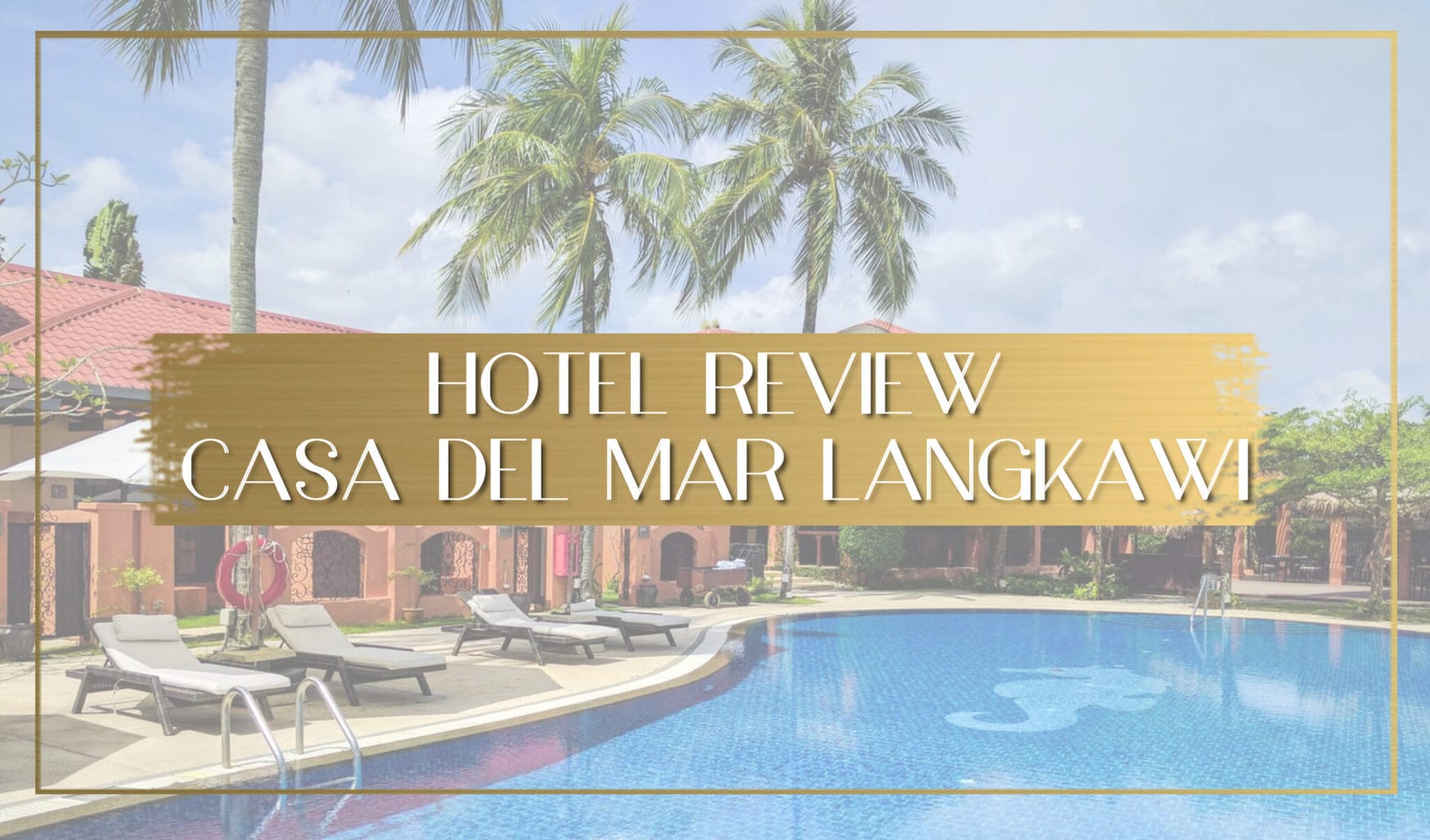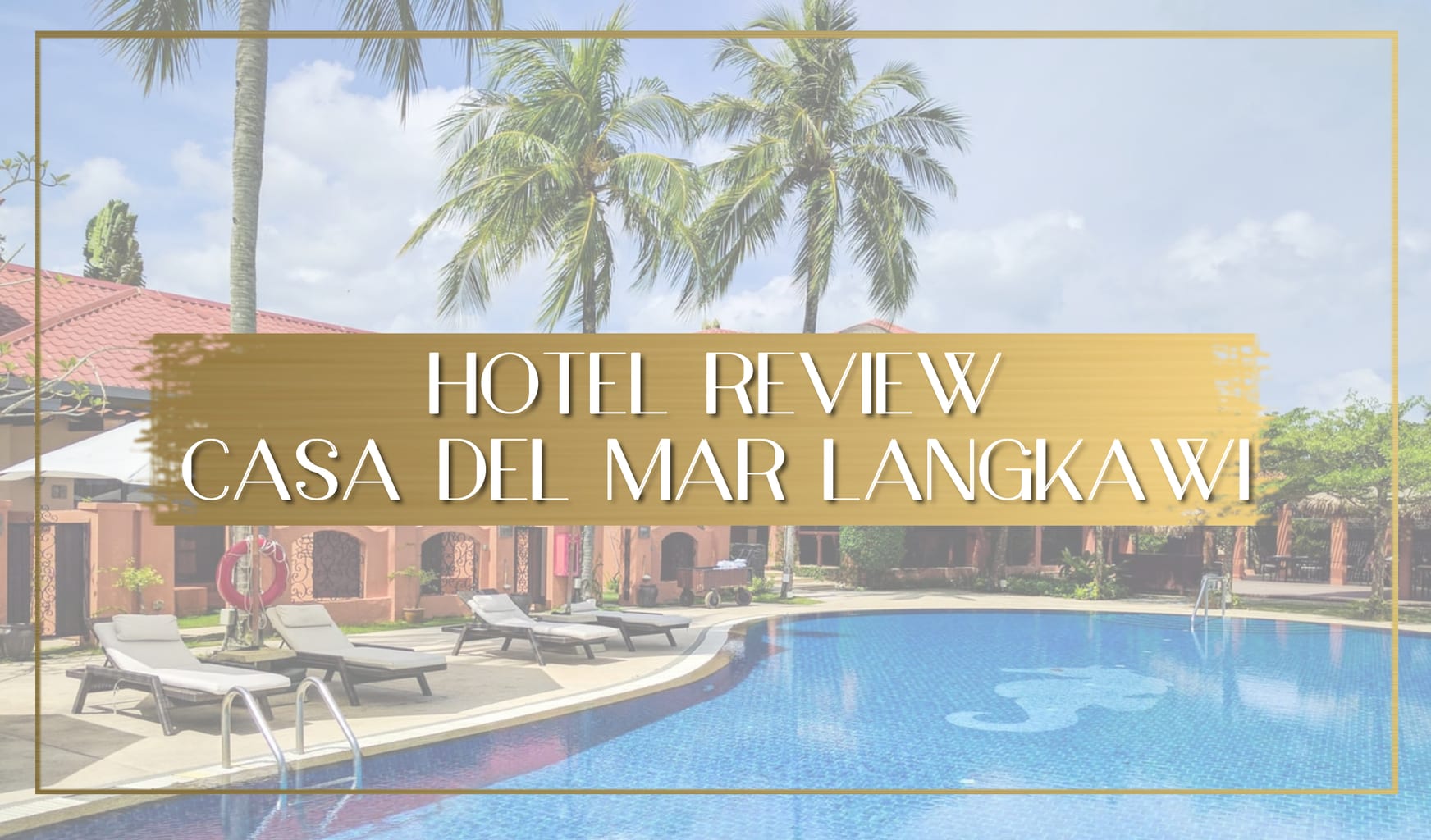 "A hotel which has my name in it… It must be a sign", I thought to myself when Casa Del Mar reached out to invite me stay with them in Langkawi. And I was not wrong. Back to Singapore from my "Home by the sea", as the hotel dubs itself, I look back at the great weekend spent in Langkawi with the staff at Casa Del Mar. A hotel with such a great name it could not be anything but.
I am a luxury travel blogger and often write about places that are over the top. I can list all the best luxury hotels in Asia and experienced many first hand. When Casa Del Mar contacted me I was intrigued for three reasons.
Firstly, their overwhelmingly 5* TripAdvisor rating with over 2,300 reviews shared (at the time of publishing this article) is something of a myth in the ever-demanding hospitality world and how they managed to achieve and maintain this was something that I wanted to see for myself.
Secondly, Casa Del Mar prides itself in having a very high rate of repeat customers who return year after year. In fact, those loyal customers get a hand painted fish with their names that hang by the pool bar and exclusive discounts. I do not know of any other resort having such a high percentage of return guests, many of which keep leaving high-spirited reviews on TripAdvisor.
Lastly, I was curious about their refreshing approach to friendly service and a home away from home, a concept which I will unashamedly admit, is not something which entices me on my travels. I don't usually go on holidays to feel at home, just like I do not congregate around Spanish people in my life as an expat.
But Casa Del Mar may have just changed my mind on that and opened me to the idea that traveling to a new destination as if you were visiting an old friend is a fantastic way to discover a place and feel at ease, without pretentious resort staff or unnecessary luxuries that don't enhance a holiday.
I am sure that for a lot of their repeat customers, Casa Del Mar is the replacement of a costlier and more demanding holiday home at one of the other fantastic luxury hotels in Langkawi, and they enjoy coming back to see the staff again.
And don't forget to read our guide on 10 Essential Things Travelers Must Know Before Visiting Malaysia.
Watch my adventures in Langkawi below:
How Casa Del Mar Langkawi achieves and maintains 5* TripAdvisor ratings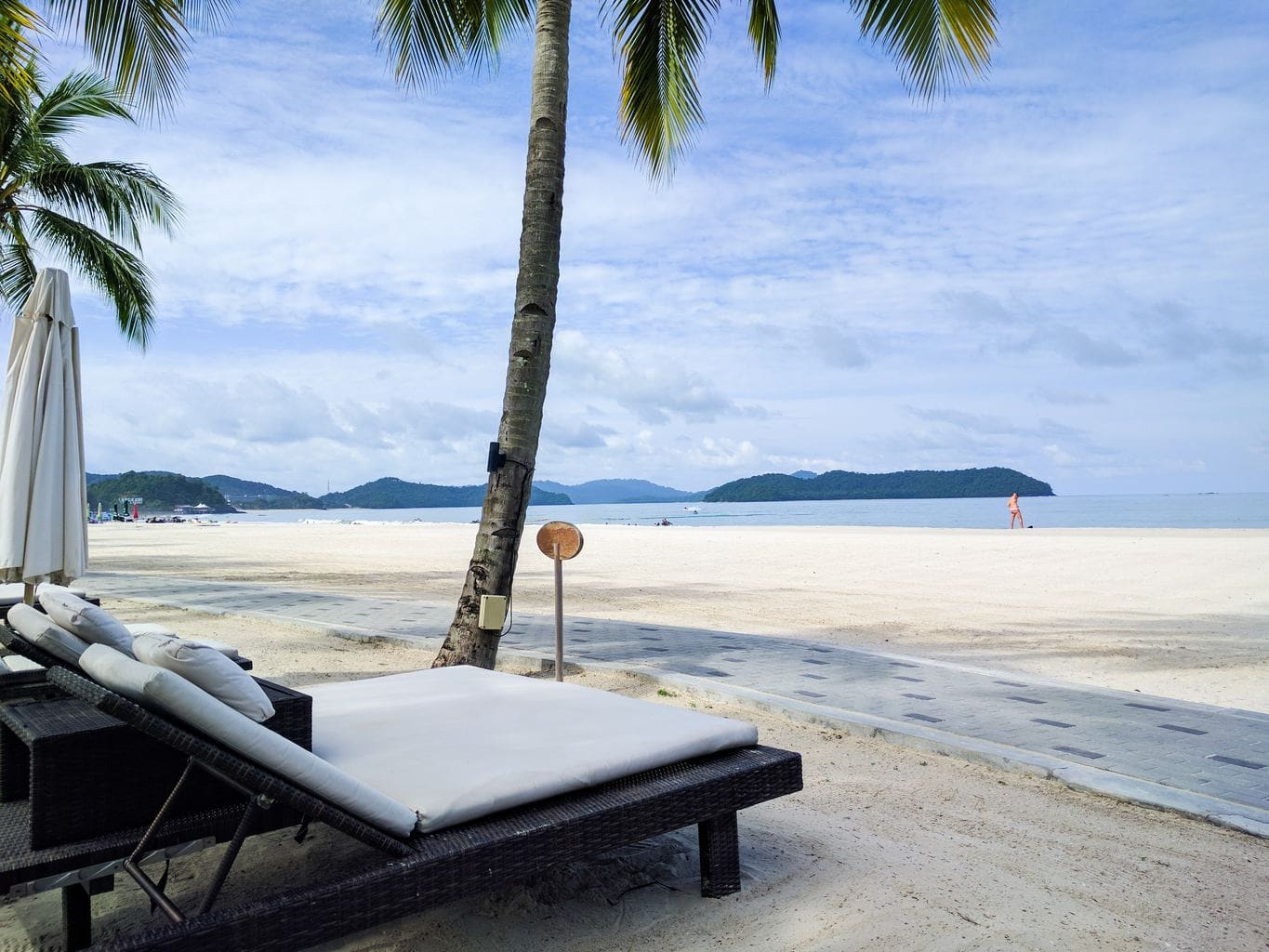 Click here for more photos
While I was at the resort I kept wondering: What is Casa Del Mar's secret? Why do guests keep on coming back?
It dawned on me that the answer was simple: friendly down to earth service with a genuine care for the the guests, fantastic food that is a hit every time, a beachfront location with easy sand and pool access and comfortable rooms that have everything you need.
The real magic of Casa Del Mar Langkawi happened in the small details throughout the hotel, the touches which showed thoughtfulness and care had been put in providing guests with what they needed without any unnecessary or pompous elements that detract from the experience.
It was the concerned advice that we should not book a parasailing trip because the boats were not insured, the quick setup of a beach table when we showed up for dinner late, and unannounced. The interested faces of the staff, eager to hear more about us and where we were from.
And their love and commitment to their jobs which made them seem as if they were enjoying themselves rather than coming to work.
I have always believed that, for hospitality brands, the people are what makes or breaks them and Casa Del Mar is living proof: treat your staff well and make them feel proud to work at your property and they will make guests proud to visit.
All about Casa Del Mar Langkawi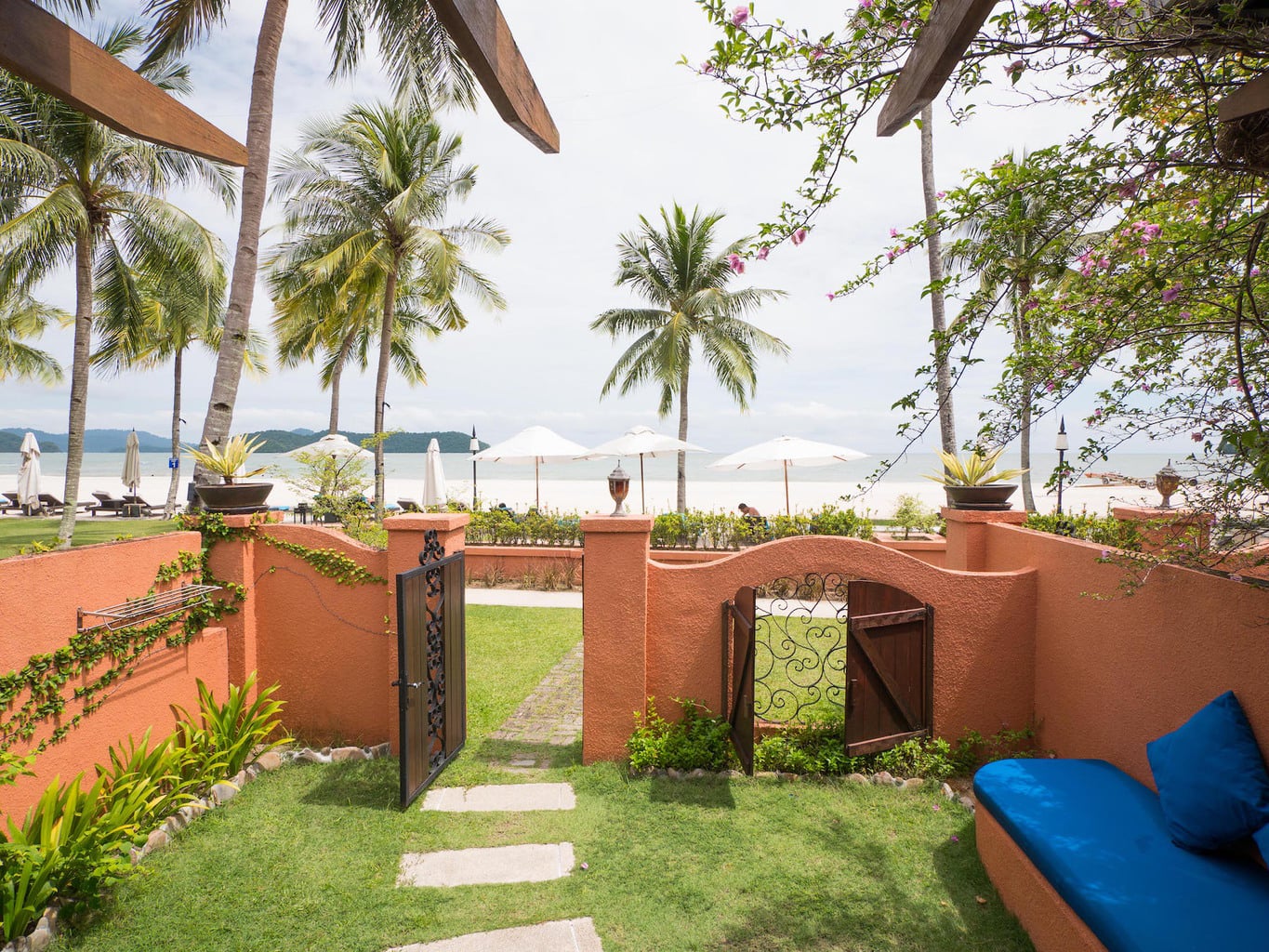 I landed in Langkawi on a short flight from Singapore and was met by the hotel's driver. As Langkawi is not very big and the hotel is right by the main Pantai Cenang beach, it was a very short ride from the airport and within half an hour of touching ground we were checked in. The smoothest and fastest weekend getaway from Singapore without a doubt.
"Welcome Home", echoed in the Reception area as we walked in, I could tell each and every single one of the tenured staff's ear to ear smiles were genuine. They were proud to work there and to welcome us to their home, and it showed.
The hotel's name is translated as House by the sea on all its communication and you are indeed welcomed Home, as if you were returning from overseas. For a Spaniard like me, "casa del mar" literally translates as "the house of the sea" as in, the house which belongs to the sea. House by the sea is a more fitting translation given the location and the true feeling of the property.
The hotel is part of HPL Hotels & Resorts' Boutique range. The hotel group is known for managing the Hard Rock and Concorde brands and the fabulous Gili Lankanfushi Maldives property, chosen as the best hotel in the island country. The Boutique Collection also includes Casa del Rio in Melaka, The Boathouse in Phuket and The Lakehouse in Cameron Highlands.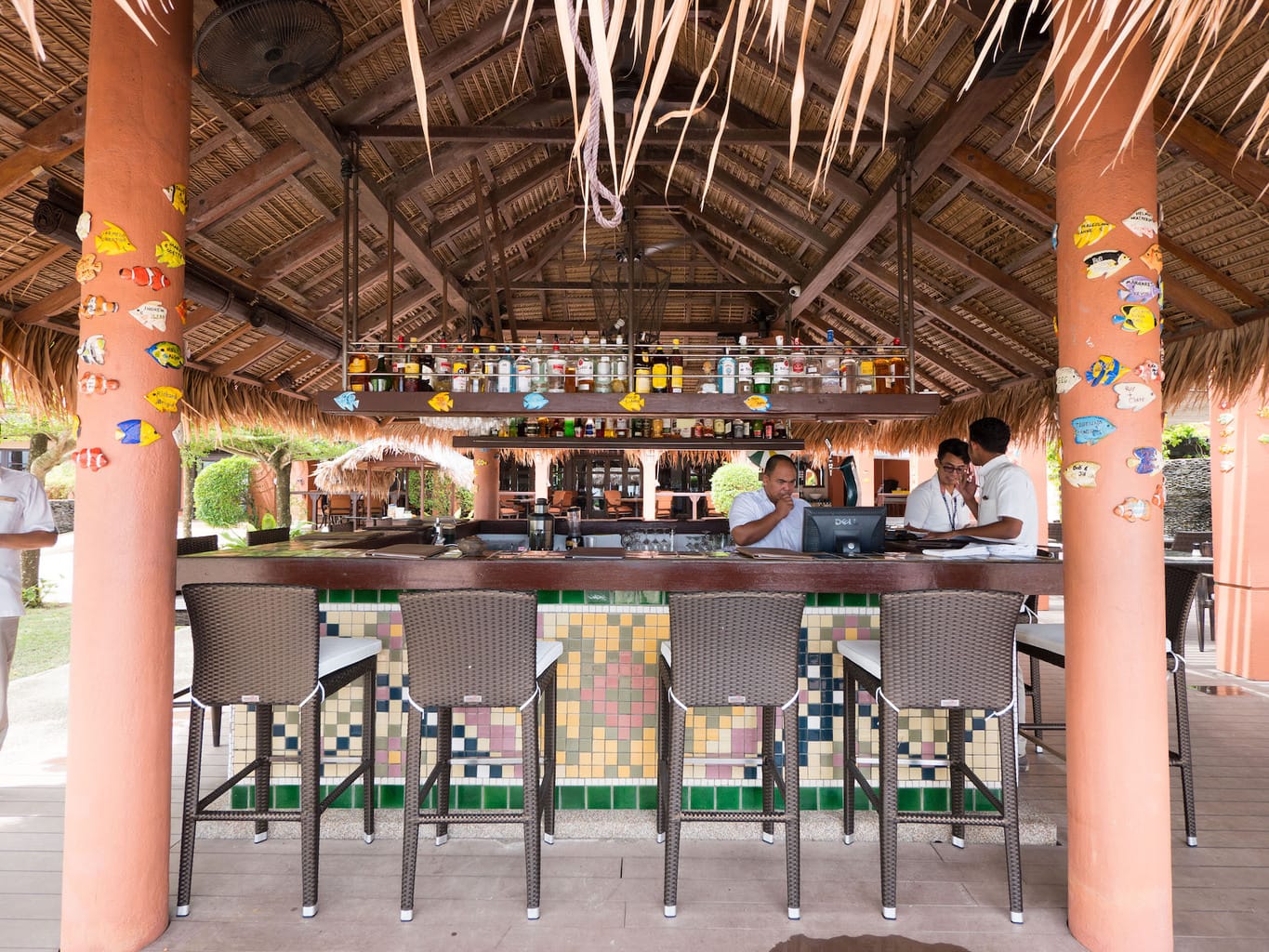 The property opened in 2001 on the former Las Brisas residency which was already filled with bullfighters and designed like a Mediterranean hacienda by the former owner's daughter. It has since attracted honeymooners and couples on a romantic getaway so the number of children is limited and the pampering and privacy switched up a notch.
The beach location, on Langkawi's main sand strip, is a plus because it affords easy access to most places and a host of choices to eat out or even party, if that is of interest. All sorts of watersports are available here. Despite being on the most popular part of the island, Casa Del Mar Langkawi is located at one end of Pantai Cenang so it enjoys a more tranquil setting.
The atmosphere at Casa Del Mar Langkawi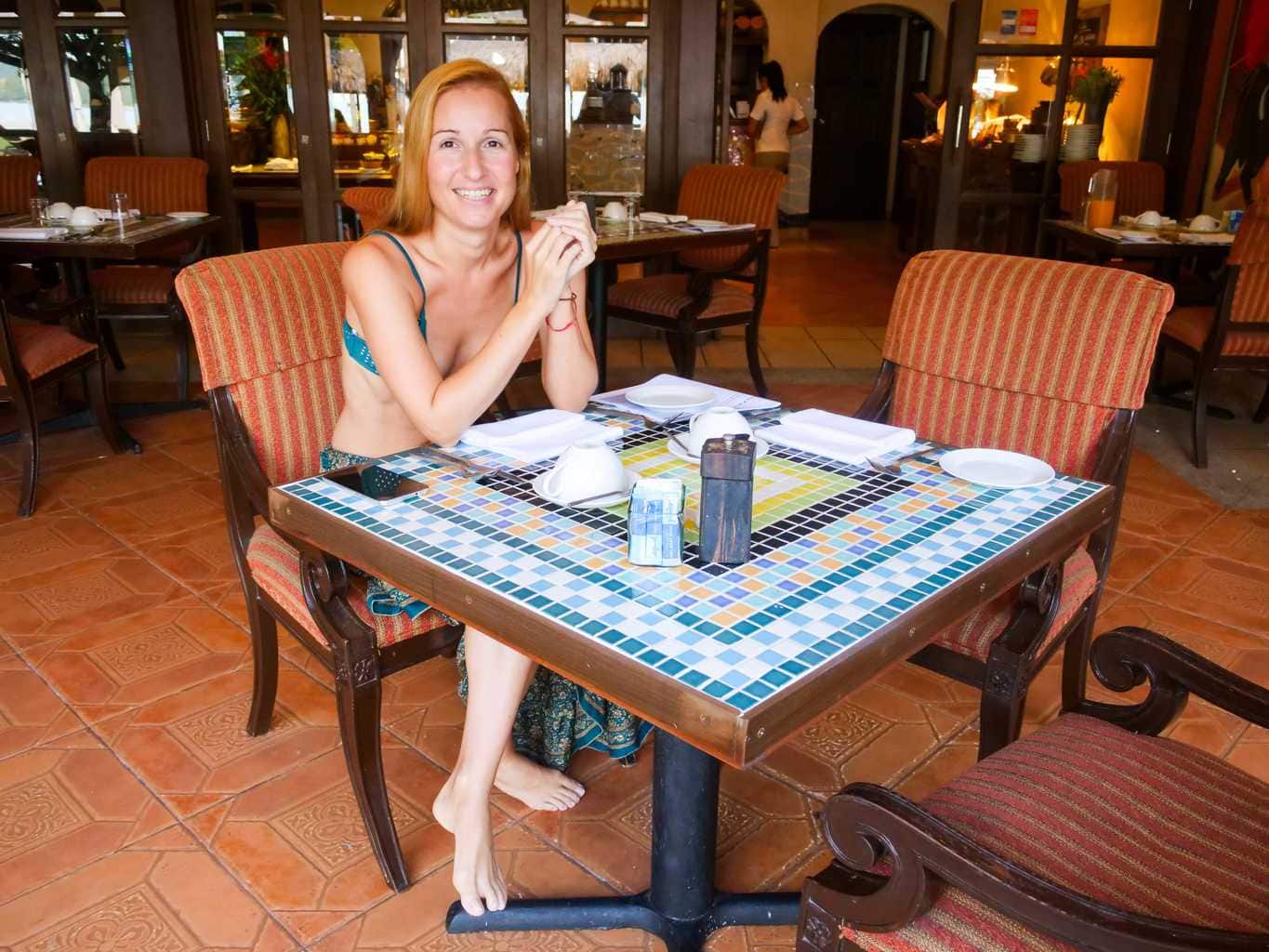 Casa Del Mar exudes Andalusian flair. Desert-red walls, plush upholstered sofas in earthy colors and paintings of "matadores" (bullfighters) on the walls quickly transported me to the South of Spain where bullfighting is still alive and life happens at a slower more enjoyable pace, just how you want to feel while on vacation. This is siesta country where Iberico acorn-fed pigs roam freely and produce the most delicious ham. The Good Life is certainly embodied by Andalusian summers on the Mediterranean Sea.
Indoors, the overall ambience is a blend of Mexican Hacienda meets Moorish Spain. The restaurant's tiled tables are typical of the Arab cities of the Spanish south like Granada or Cordoba. The uneven hand plastered walls are warm and reflect the summer heat. The rooms are comfortable and familiar.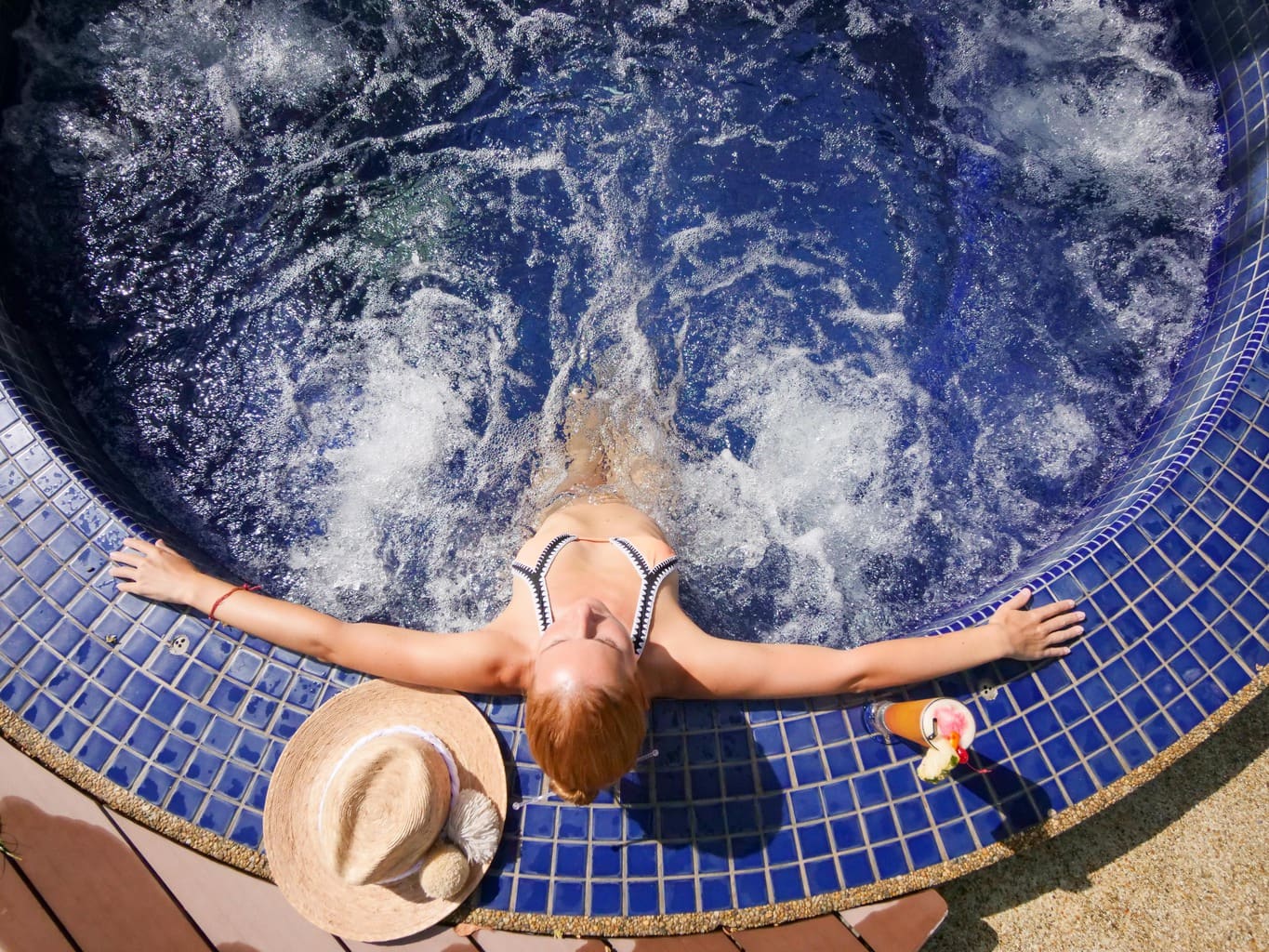 Outside, the sea breeze sways the palm trees which dance against the blue skies. By the pool, there is peace and calm and the very few children are already teenagers, more preoccupied in appearing as grown-up adults than in throwing tantrums.
The hotel opens onto the sand and the beach is only a few steps away. In the entire weekend, I did not wear my shoes at all other than to explore the local night market and go on a mangrove tour. It was a true barefoot holiday.
Everywhere you look, a smiling member of the staff is waiting to greet you and help you with whatever you want.
The rooms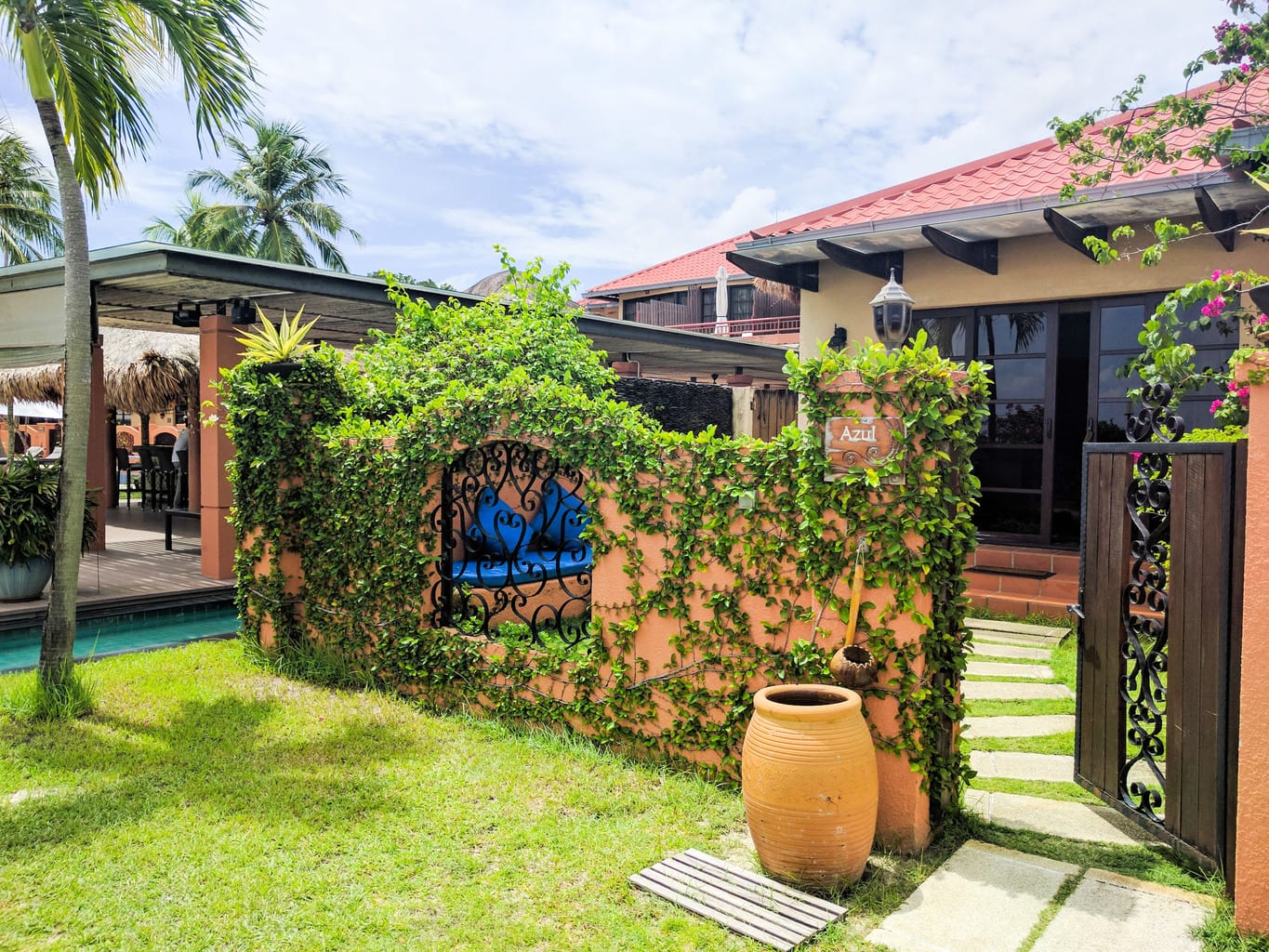 Casa Del Mar has 34 rooms of which one is the Royal Suite. The rooms in the main building can accommodate children whereas the beachfront suites are only for adults. Only five of the rooms are for families with only one child bringing the number of children down to a bare minimum.
All the rooms come with spacious bathrooms and framed bathtubs with views out. Small thoughtful details are everywhere and remind you of the friendliness of the resort. You are not in a grand scale international chain resort, you are at a friend's beach home and the host is an old friend, ready to make sure you feel at home.
You have everything you need, from the espresso machine to a beach bag, a book with short Malaysian stories and speakers. There are spa-scented face sprays to use by the beach to refresh yourself and handmade cookies for when you need a sweet treat.
Wear the resort's slippers or wrap yourself with some of the thickest and largest towels I have ever seen. There is a large TV but who would rather stare at the idiot box when you can slide the doors and look out into the sea.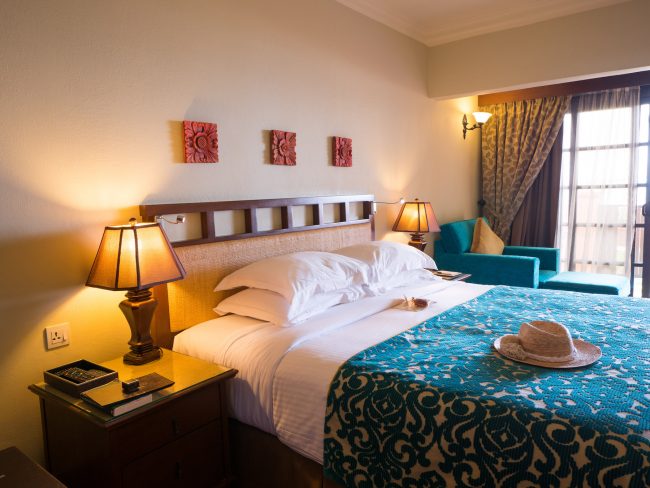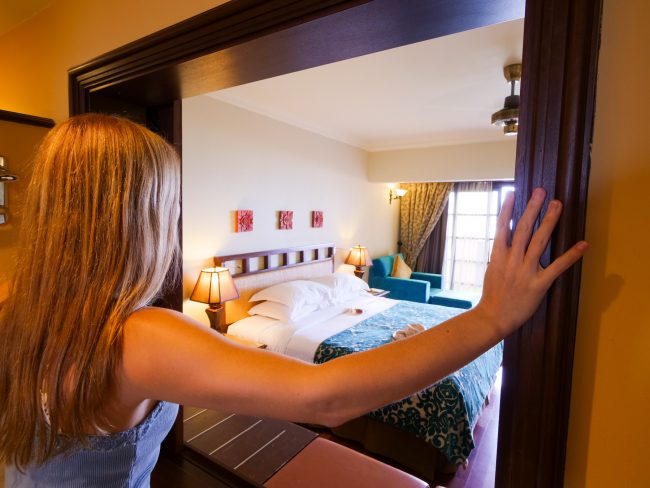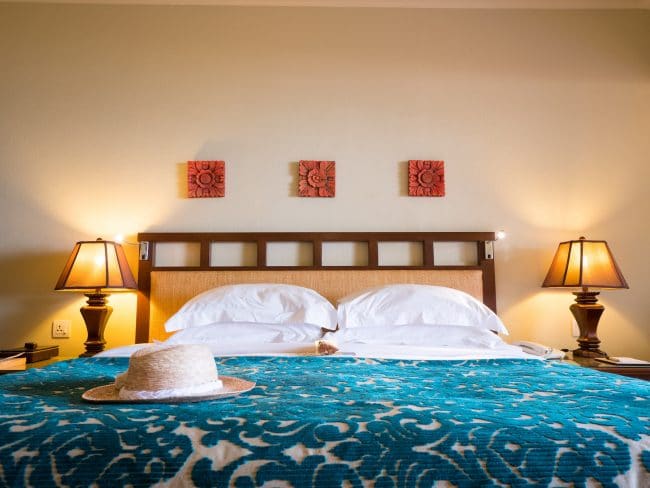 See more photos of the property here
The lower level beach suites have direct access to the sand, a mere couple of steps away through the private garden, decked with cushioned sofas to read or relax. We did not spend any time in the room, truth be told, we were out, enjoying the sun, the weather, the beach and the pool for the entire weekend.
The resort's last major renovation took place in 2011 and since then, several rooms undergo strict yearly maintenance review and refreshers to maintain them all in good shape.
This is a prime couple's destination so only well behaved older children can come. It makes sense as the general feeling is that of complete relaxation and rest, something which would be hard to maintain if children were running around the pool area. No risk of that at Casa Del Mar Langkawi.
Facilities and activitie

s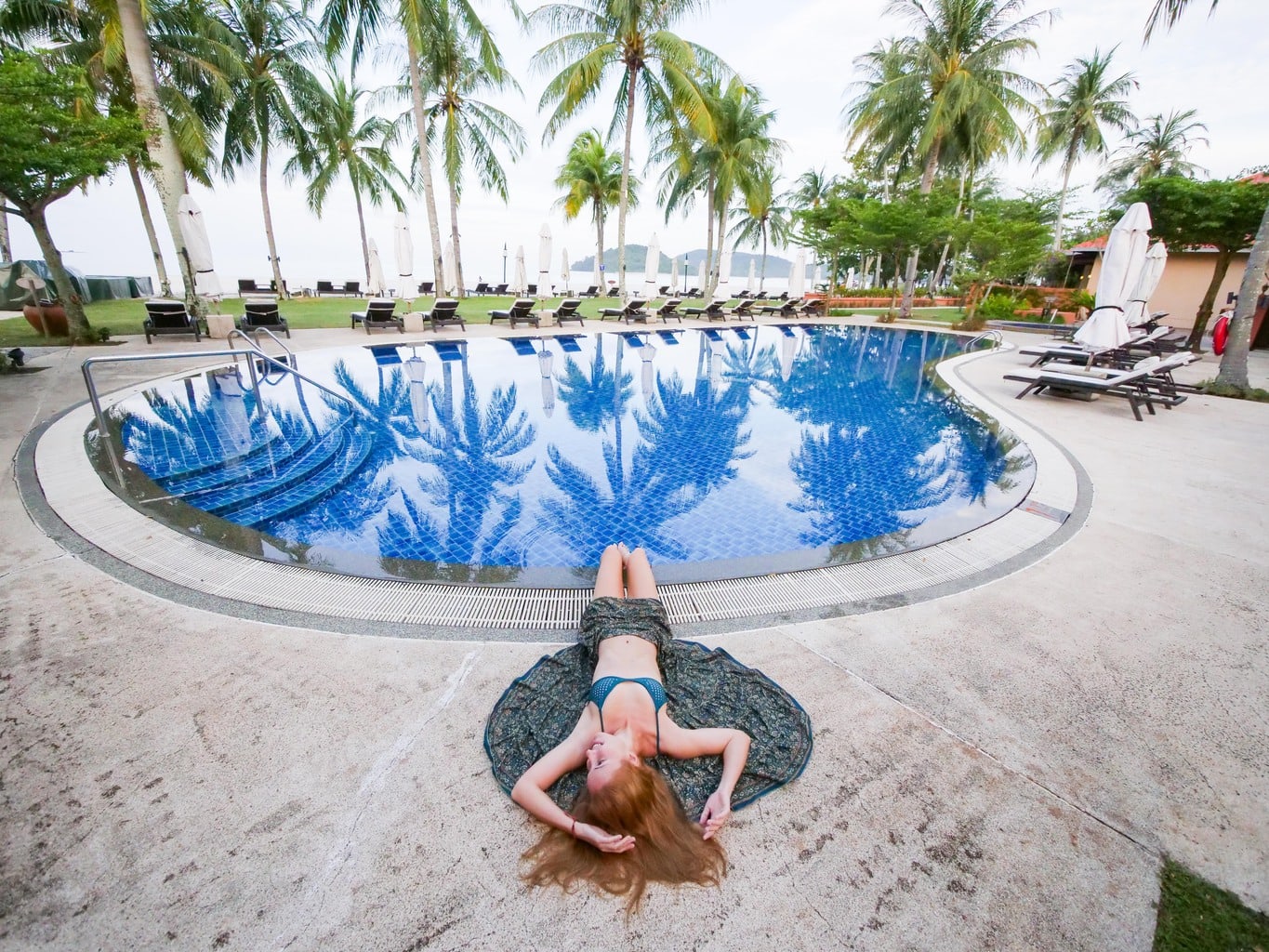 The common areas are either covered in grass, tiles or wooden planks and shoes were completely unnecessary. Most of our time was spent lazing by the pool, the jacuzzi, walking on the beach or splashing in the water. We had our fair share of fabulous food and drinks and even got to experience the spa which is also open to outside guests.
Casa Del Mar has a gym, a library and a swimming pool. The pool is large enough for some morning exercise although you can also do that in the sea. There are plenty of sun loungers scattered by the pool, the beach and the lawn.
Some of the sun loungers by the beach are double and can accommodate two people, with a convenient table in the middle. The sun umbrellas are large and will definitively cover you should you prefer to protect yourself from the sun. Everything is in pretty good state despite the damaging sun and sea combination and the beach towels are huge and fluffy.
I very much enjoyed the jacuzzi, with a side of Mai Tai. A nice touch to relax a bit more. As there are more sun loungers than rooms you do not run the risk of not finding a spot.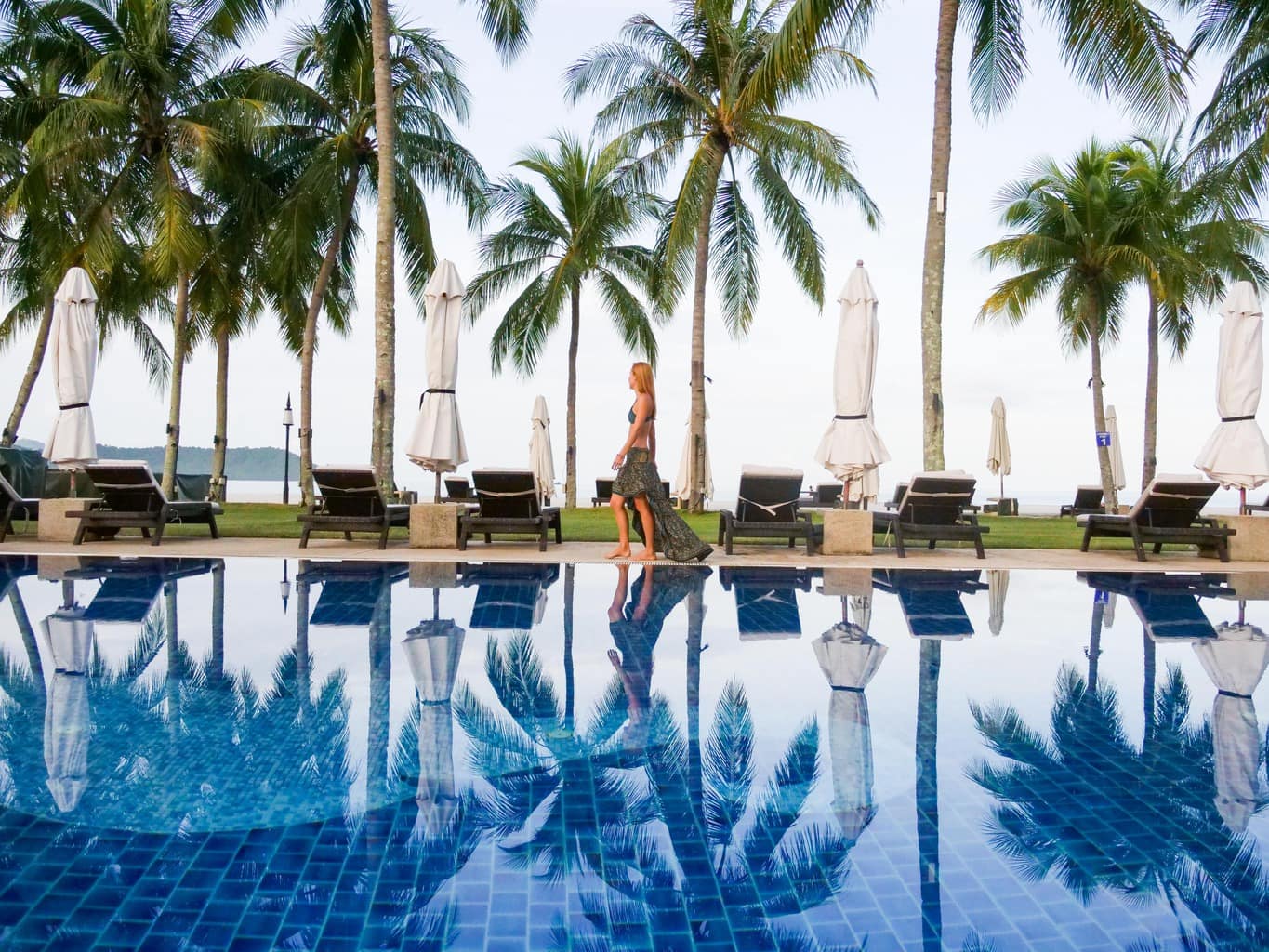 If you are looking to have a more active holiday and want to explore Langkawi, the hotel staff can definitively help organise it all for you, from an island-hopping trip to a mangrove tour or any of the many activities available on the island.
The central location on the main beach strip also means that you can simply walk out and check out any of the tour companies that line the beach. We were advised by the staff not to join any of the parasailing or helicopter trips because they did not offer acceptable safety standards. It is this type of personal service which made Casa Del Mar unique.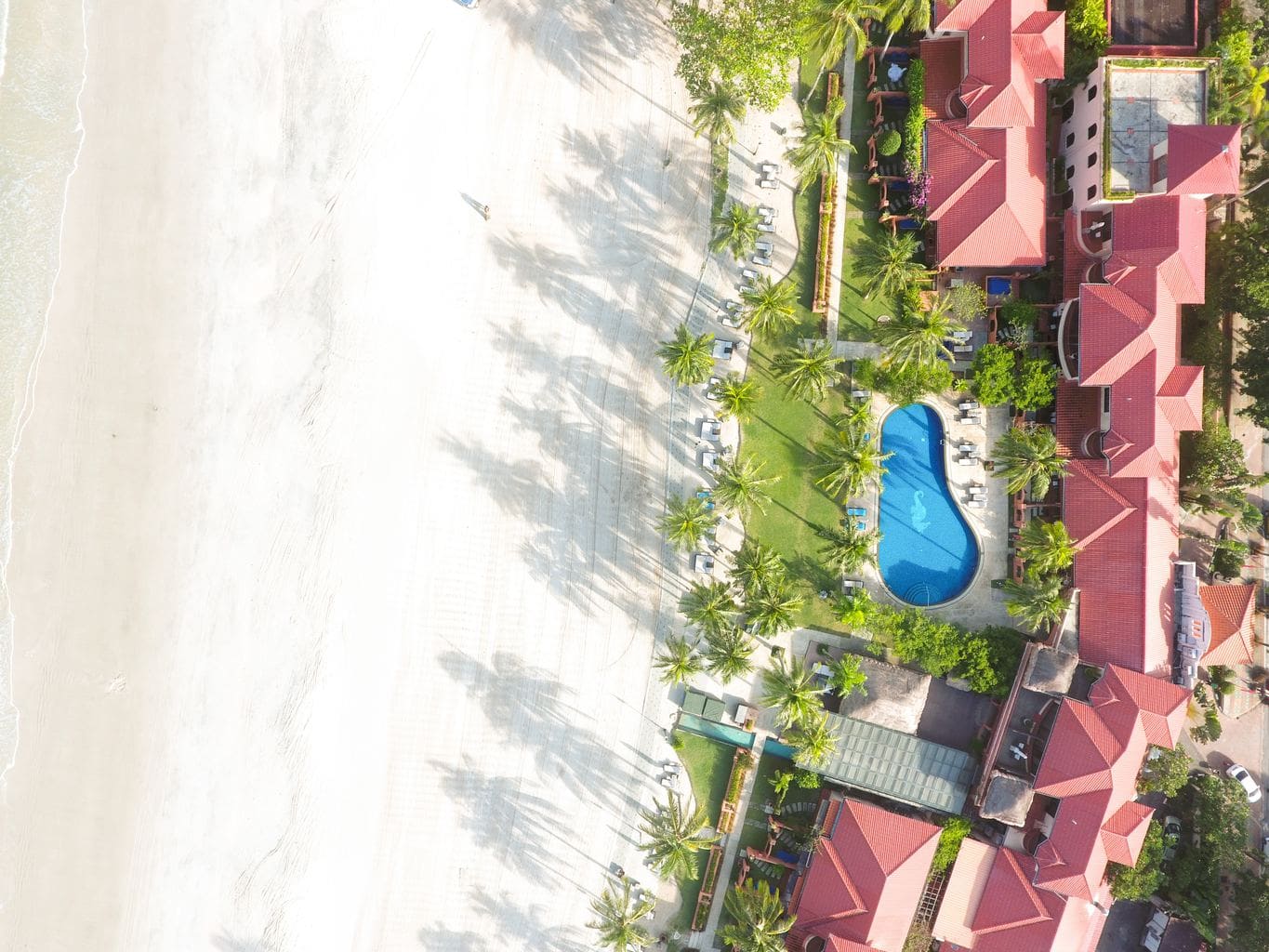 The food and drinks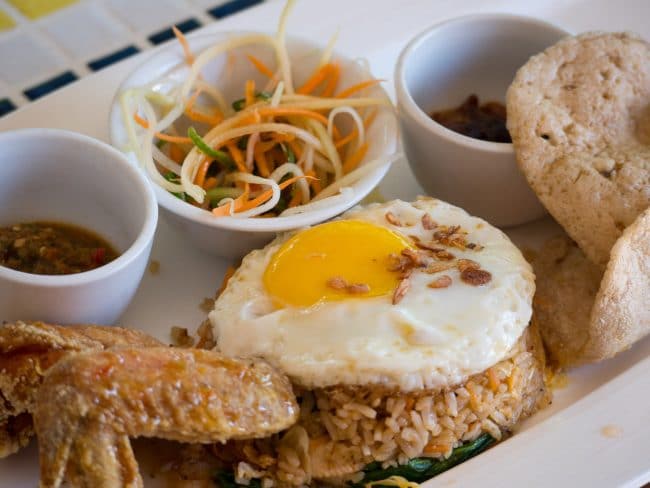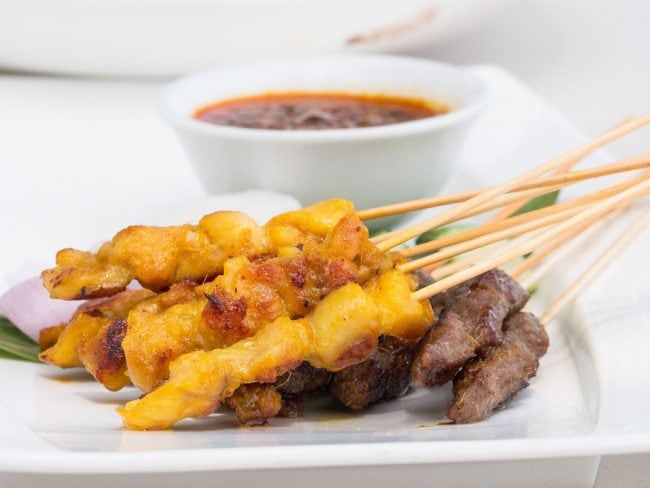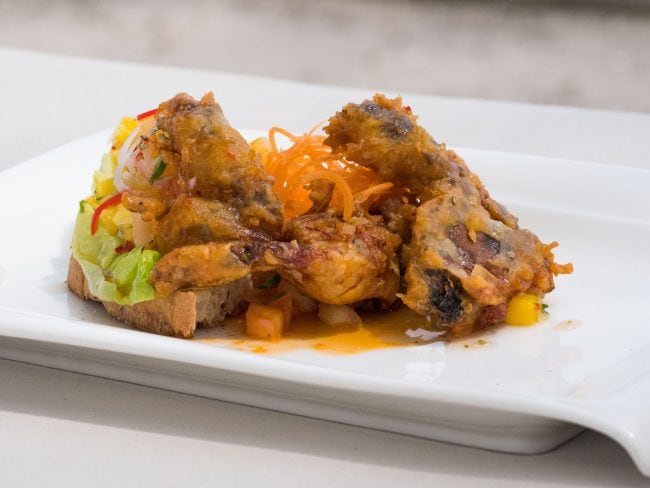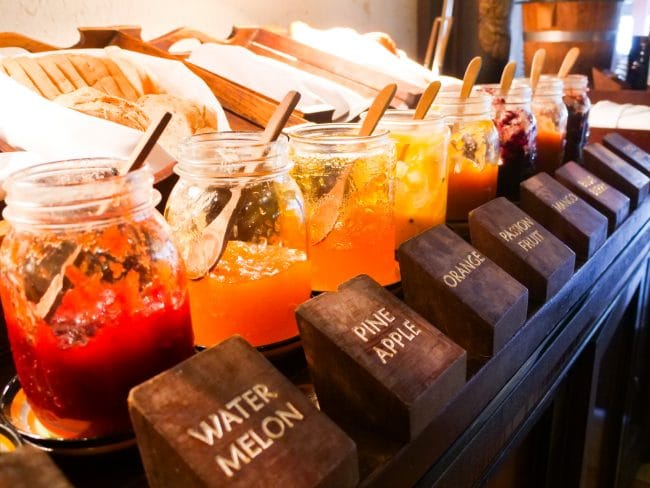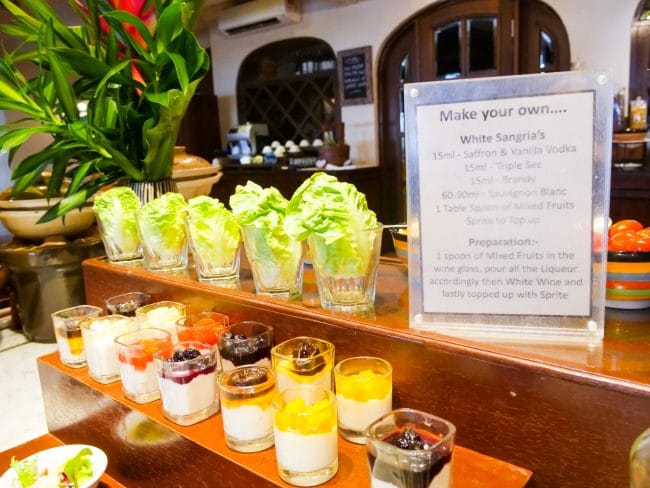 Perhaps the most enjoyable part of the trip was the food. Casa Del Mar's restaurant La Sal is also ranked as the top restaurant in Langkawi on TripAdvisor and recommended by CNN on their guide to Langkawi.
None of these were wrong, La Sal was absolutely fantastic. At lunch you can eat in the covered area by the reception, by the pool or by the bar. At night, the tables are set on the beach, in front of the resort.
La Sal has only one menu and is the only restaurant at Casa Del Mar, but we did not run out of options. There were all sorts of international and local dishes as well as daily specials from the chef. I found myself looking forward to every meal of fresh and tasty food.
The chef and the kitchen team definitively shined. We enjoyed all the local dishes and some of the specials made with fresh fish from the market and local vegetables and fruits.
Everything came perfectly prepared, exquisitely seasoned, nicely presented and tasting delicious. The beef or chicken rendang were spot on, with just the right amount of chilli for an inexperienced palate like mine. The satay, another Malay specialty, were so tender.
All the fresh fish we tried was a delight and usually came seasoned with great salsas and salads. The curry dishes were flavourful and the seafood tasted like it had just come off the net.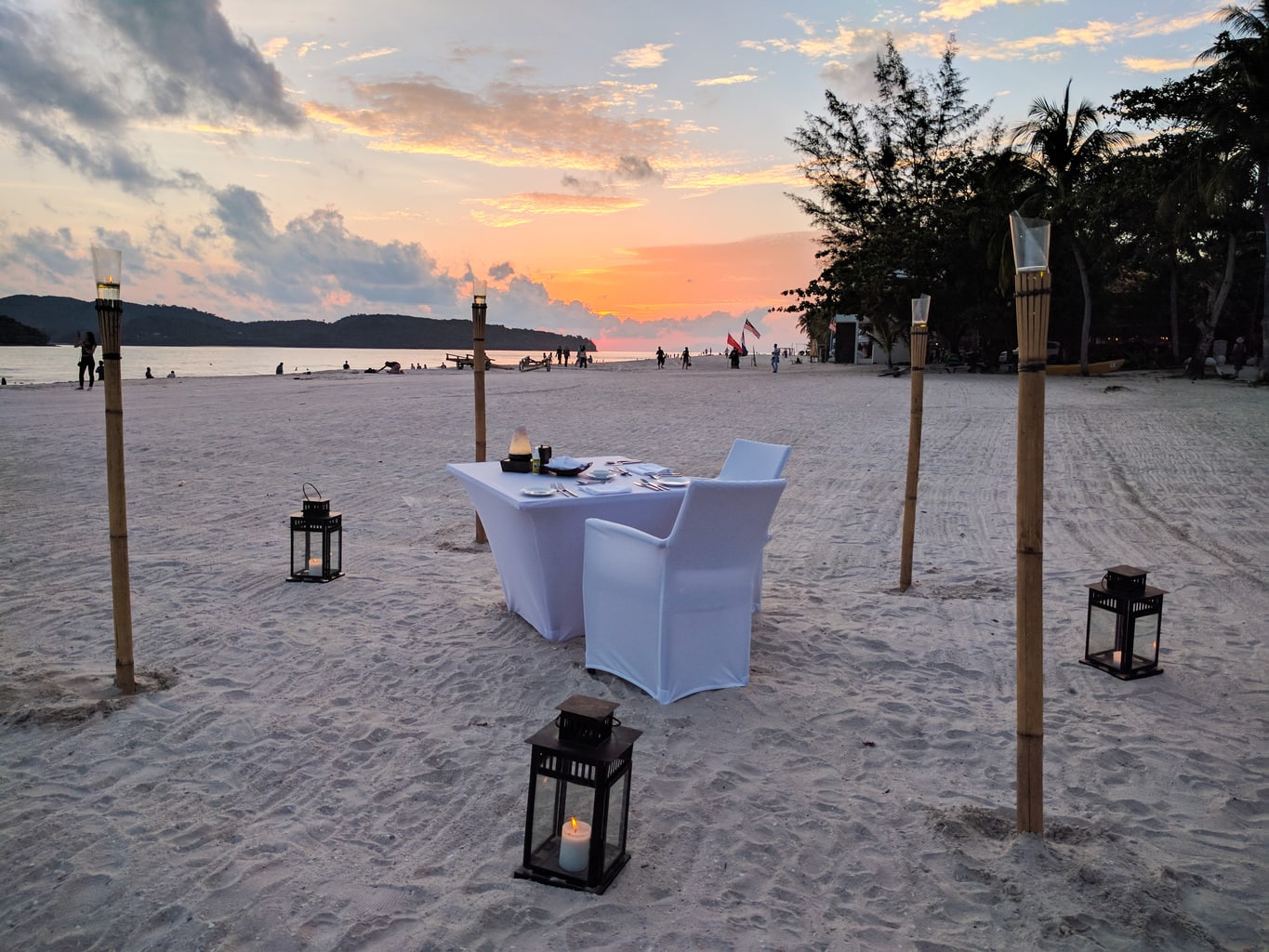 If you want a different experience, Casa Del Mar offer two special dining options. One is a do-it-yourself BBQ which you can enjoy on the beach, toes dipped into the sand.
The other, for couples looking for that extra dose of intimacy and romance, is La Luna Dinner which is a white-dressed table set aside from the rest surrounded by torches and candles from where you can look up to the stars.
This was a very nice experience and, as the night fell, we found ourselves practically alone under a carpet of stars enjoying a lovely bottle of Spanish Tempranillo. Suddenly, we realised we were the only ones left on the beach.
I can't praise La Sal's food enough but it would be unfair not to mention the drinks. There was a decent wine list and an extensive cocktail menu with every possible cocktail and its exotic variations. They were all made to order, with fresh fruit and a long choice of liquors. The bar which prepared them was an open beach hut decorated with the many hand-painted fish bearing repeat guest names.
The service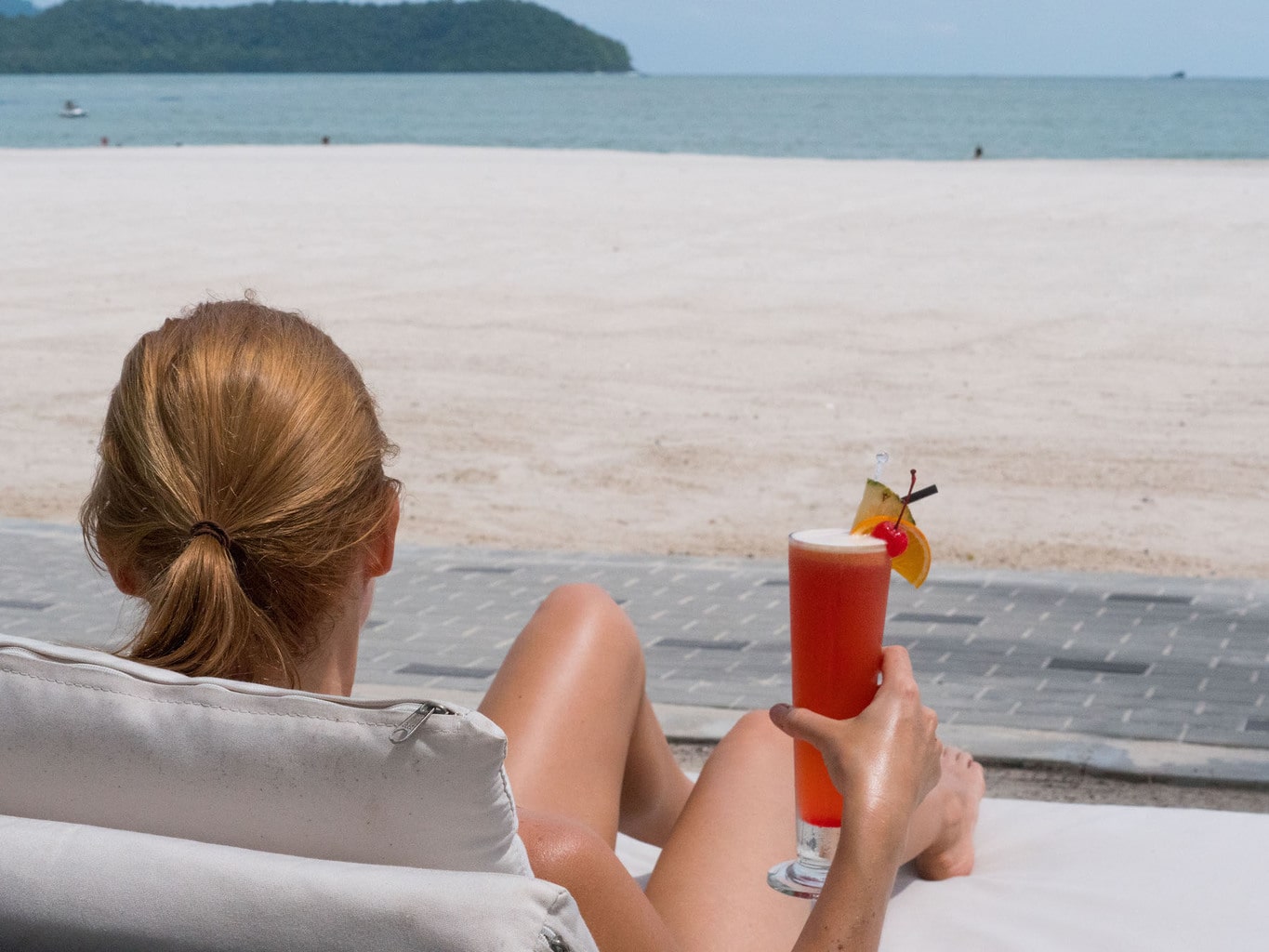 The highest point at Casa Del Mar is the service. This is no easy feat for somebody who is used to staying at five star properties and is a huge fan of the "invisible hand" at Aman Resorts, which you can read about here.
Casa Del Mar service is friendly, down to earth, helpful and familiar. There is genuine interest in making sure you have a good time, you enjoy your stay and you return. It is not a financial one, it is the feeling a host has when welcoming friends and loved ones to his or her home.
The staff have all been working at the property for a long time. "Not very long", says Mizi when I ask how long he has been working for Casa Del Mar, "only seven years". In an island where high-end hotels keep popping up and opening their doors, keeping well-trained staff is not easy and it cannot be achieved merely with high salaries, it has to come from a real commitment and love for their job.
I saw the entire staff welcoming and saying their goodbyes to long term guests, one by one shaking hands and hugging a British lady. "See you next time", she said. I am sure she will return, for Casa Del Mar's soul stays with you long after you depart.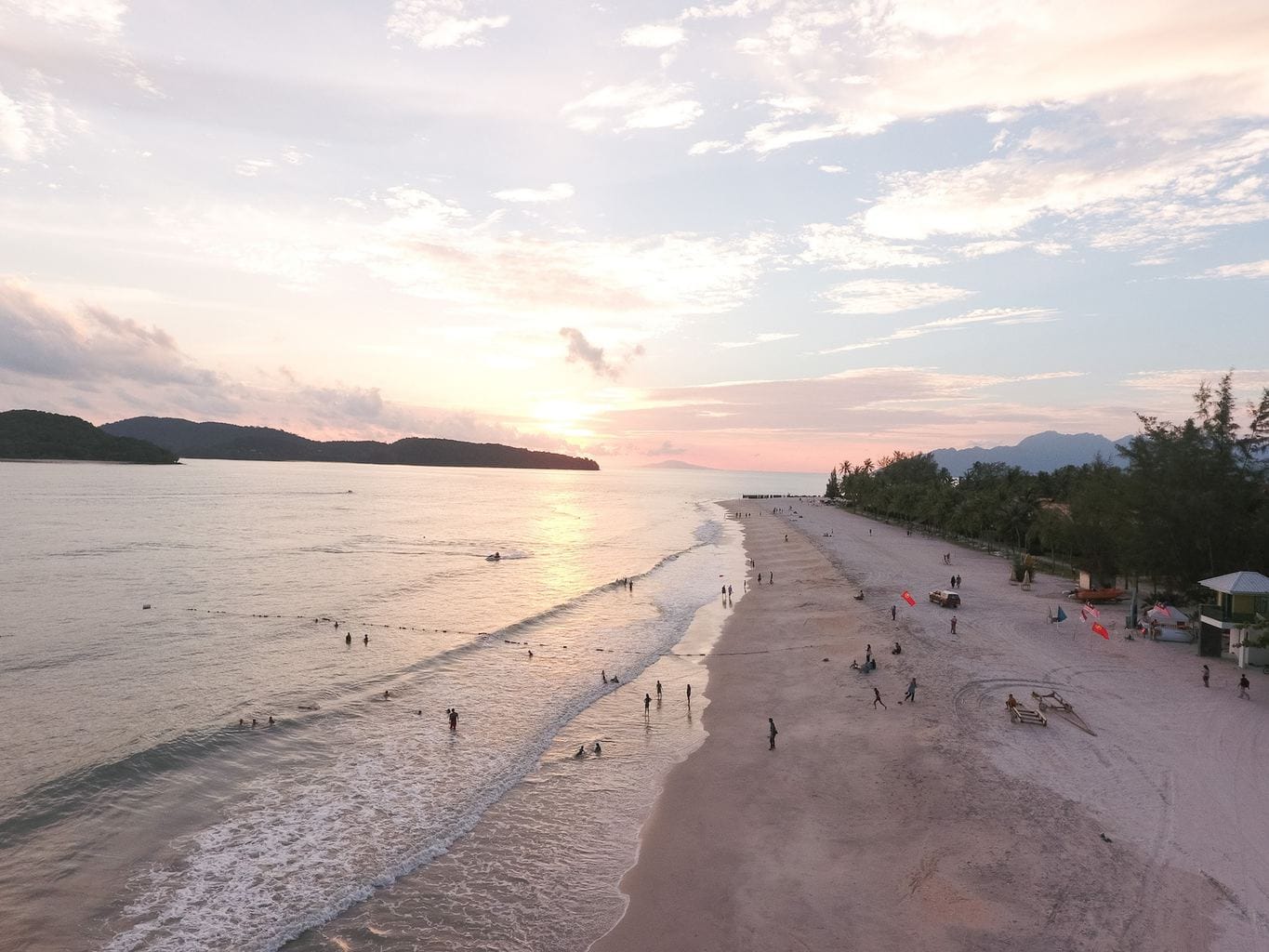 Sunset shot of Cenang beach from above. See more awesome pics here
Once in a Lifetime Journey was a guest of Casa Del Mar. As always, all opinions are our own.