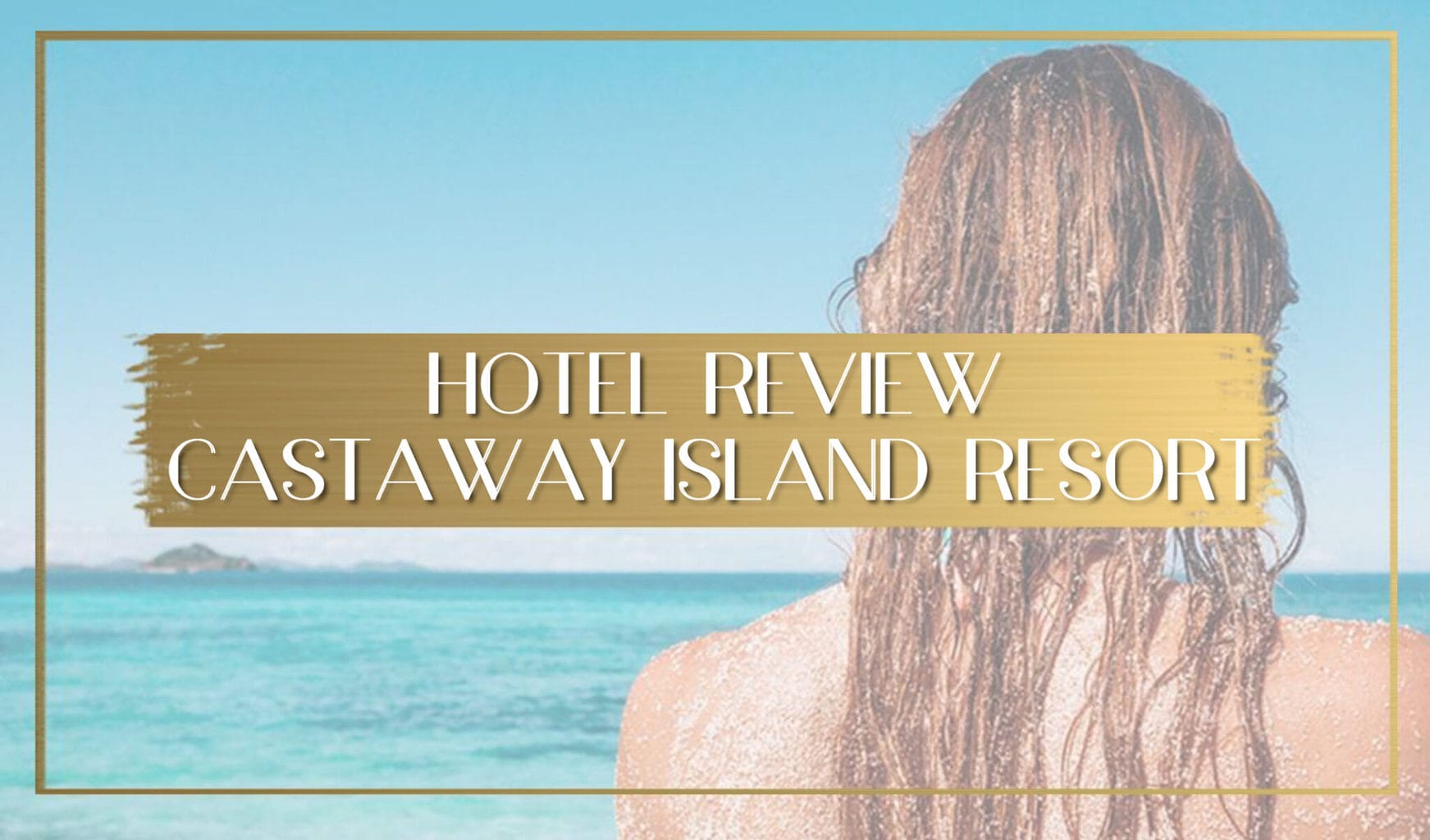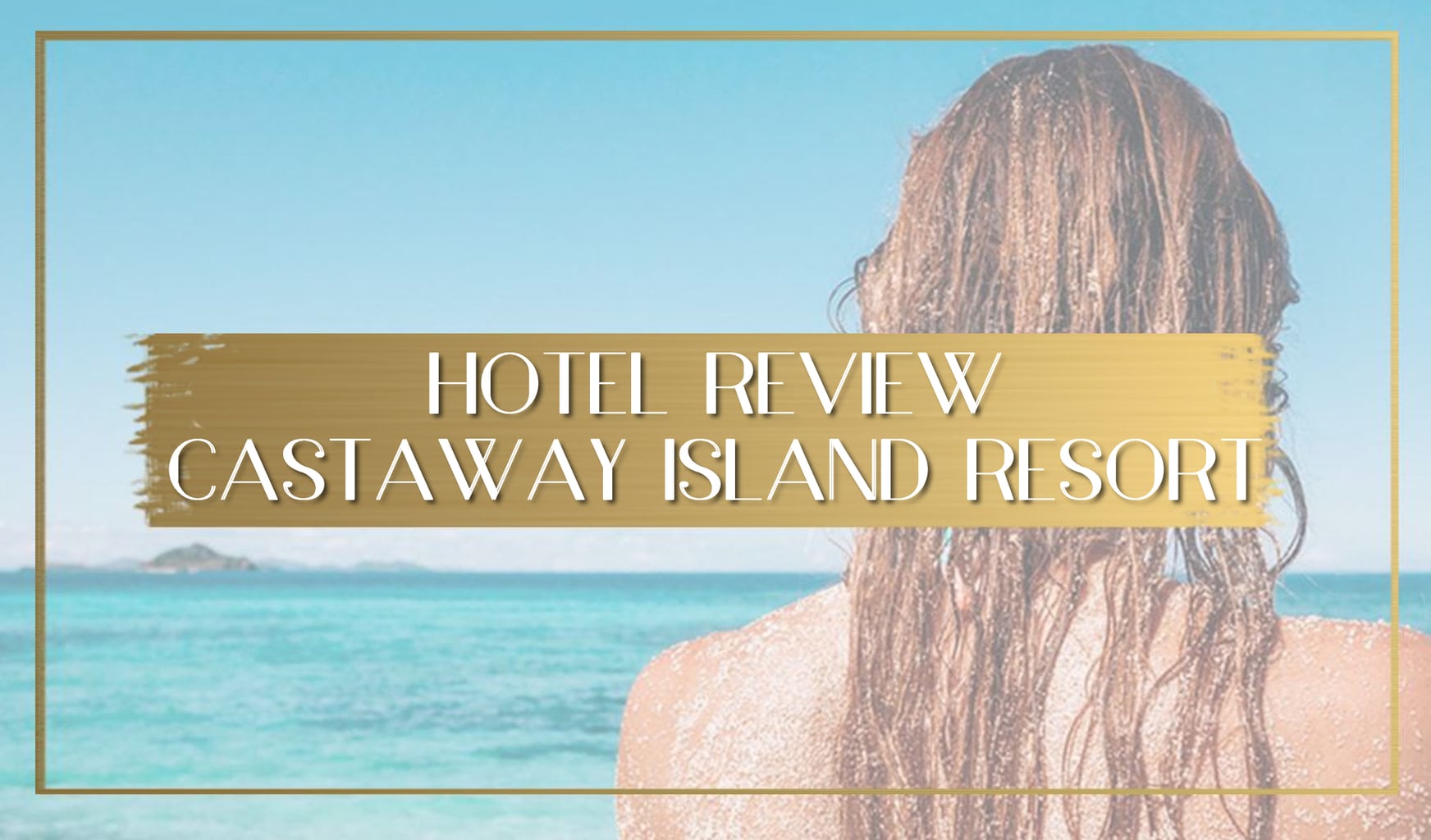 I was a guest of Outrigger Hotels & Resorts but all opinions are as always my own and honest.
The word Fiji immediately takes me to the paintings of Gauguin. While he focused mostly on the Polynesian women of Tahiti, a lot of the same island feel is present across the other Pacific countries where Sunday church, thatched roofs and frangipani flowers are all a feature of life.
When I got to know Outrigger Hotels & Resorts I was immediately drawn to the island location that sets the mood for all their resorts. This article focuses on my review of Castaway island Fiji, Outrigger's private island resort in Fiji.
But before I even tell you about it, watch this video of my fabulous time.
My love for the Pacific
I first visited Fiji in 2012 when I got my PADI open water license onboard the Tui Tai vessel, a beautiful wooden boat that was sailing the lesser visited island of Taveuni in the east of the country and which sunk in one of the latest typhoons to hit Fiji.
Diving has never been the same anywhere else after that, even though I have been privileged enough to explore the underwater world of the Maldives, Bora Bora, Tonga, Vietnam, Thailand Chuuk, Yap and Indonesia. The soft coral walls of Taveuni are world renowned and cannot be compared to anything else.
I have also explored most of the Pacific, north and south, as it is one of my most favourite parts of the world and one of the least visited.
I have swam with humpback whales in Tonga and explored the capital of Nuku'alofa. I have trekked to the active Mt. Yasur volcano in Vanuatu, road tripped Tahiti and Efate, explored the remote Gizo Archipelago in the Solomons where I saw luminescent plankton and WWII remnants in Honiara, the capital.
I have island hopped in the Cook Islands, a much unexpected place, and indulged in the luxury resorts of Bora Bora where I swam with sharks and dove with mantas among other things. I have also criss-crossed date lines between Samoa and American Samoa.
I have even gone further north, to Hawaii's Maui, to Yap and the sunken world of Chuuk in Micronesia, to the US territory of Guam and to one of the youngest countries in the world, Palau, where jellyfish fill a lake.
While most of the Pacific countries are not just filled with amazing beaches but also rich culture, Fiji is one of the largest and most populated ones. It is also a destination of choice for thousands of Australians and Kiwis every year because of its proximity and great weather when it is grey and cold down under.
Because there are a lot of things to do in Fiji, it makes sense to divide your time in more than one hotel. In my case, I spent three nights at each of the two Outrigger Hotels, the Fiji Outrigger Resort and Castaway Fiji Island, in the Mamanuca island area.
The history of Castaway Island
Castaway Island resort is located on Qalito Island although the island is commonly referred to after the resort.
While the resort is fully owned and operated by the island resort brand Outrigger Hotels & Resorts since 2014, its history dates back several generations. Castaway Island was the first resort to open in the popular Mamanuca Islands although its origins started as a humble day trip destination where Dick Smith, an Australian, used to take visitors on his WWII torpedo boat in the 60s.
After a few trips, in 1966, he decided to get a lease on the island and built four accommodations adjacent to each other. In 1972 he sold the property to a Canadian who decided to expand it to the current 66 bures and kept it for 15 years until he sold it to a New Zealand company in 1987 right before the coup. After two receiverships, Mr. Geoffrey Shaw bought the resort off the banks in 1992 and worked to rebuild it from scratch.
Castaway Island was redeveloped with its thatched bure appeal in mind targeting the family market with a rustic casual feel, the same one that remains today. Mr. Shaw wanted to ensure high returnee rate, something which is unique and enviable at Castaway Island where guests return year after year. And he managed. He also built strong ties with the staff who very openly work together as a family.
As you can see, Castaway's history goes back many generations and if you read their reviews on TripAdvisor you will notice that some guests have been coming back for years, even decades, with their children and their grandchildren. This is quite unique in a destination where new hotels and resorts open every year. So let's see what it is all about.
Arrival at Castaway Fiji Island
While the majority of the guests arrive at Castaway Island on the scheduled ferry from South Sea Cruises, who kindly offered our tickets complimentary, you can also go all in and arrive in style on either a seaplane or a helicopter, both a 10min flight away from Nadi International Airport. For those who love the water but don't want the hassle of the scheduled ferries, there are also water taxis available from Denarau.
I found the ferry ride pretty good. It takes about 1h and 45 minutes to get to Castaway from Denarau Marina. The seas were calm, the catamaran very stable and the ride comfortable. There was air conditioning inside and sea breezes on the outdoor deck. Comfortable sofas and even tables are available in the lower deck, while the upper deck has outdoor benches and, admittedly, better views of the many beautiful islands you will pass.
To get on the ferry you need to drive about 20min from the airport in Nadi to Denarau Marina, and then check in at their desk. You leave your luggage there and it will be stored in the luggage area and you will get it when you disembark. Everything is very well organised.
The ferry has preset routes and drops and picks up passengers from the various resorts on each of the routes. The one to Castaway stops at a few resorts prior to arriving at Castaway.
Because a lot of the resorts don't have their own pier where the catamaran can dock, South Seas Cruises boat will take guests and luggage from the ferry to the beach of the resort where the staff will greet you.
This was the case for us at Castaway Island. When we were approaching, the announcement was made and we proceeded to the back of the catamaran to board the smaller speedboats. Our luggage was taken in a different boat and handed over to the resort staff who took it to the room. It was all very smooth and well organised, the result of years of experience running the ferries.
Once you arrive on the island, several staff members will be waiting on the beach with ukuleles and singing to welcome you to Castaway. We were then shown to the main restaurant area where check in was conducted. Forms were handed and a few leaflets and information brochures came as well so we could have a good feel for the activities on offer during our stay. Check in was done with a cold towel and a tropical juice with a slice of pineapple, a slice of coconut and a colorful umbrella which set the tone for the next few days.
The rooms at Castaway Fiji Island
Castaway Island has 65 bures (Fijian word for a wood-and-straw hut) that are all the same. The only difference between the three categories is their location between first row beachfront, second row with ocean views or third row island view which is nestled in the tropical gardens.
The beach bures are also different depending on which side of the island they are located in. The ones to the side of the main restaurant area are right on the beach but farther from the sea. Because most activities and beach time happens on that side, this is a less secluded and peaceful part, but it is, in my opinion, a more beautiful one and faces the sunset.
On the other side of the island is another row of beach bures that are located above a contention wall right on the water's edge. This side is farther away and guests don't usually walk around this part unless their bure is there, so it is far more peaceful but the water almost reaches the bures and there is no beach per se. If you want to spend time away from the main resort area this is the best part.
Each bure has a living area at the front, a bedroom and a bathroom at the back. The living room area comes with two sofas that can be easily be transformed into children beds for families. So the bure are convenient for families of four people in which case the nightly rate is very affordable. All bures have a verandah with a table and chairs and sun loungers are scattered near all bures for anyone to use them. There are also hammocks hanging from palm trees.
The bedroom space has a double bed in the middle and two closets one at each side, for storing all your clothes as most of the guests at Castaway spend at least a week at the property. The bathroom has a shower and double basins.
Inside, the rooms are relatively simple but comfortable. They are functional and come with more sockets than I have ever seen in any room, something which was much appreciated with the amount of electronics I travel with. The design of the rooms is inspired by Fijian traditions and heritage reflected on the materials used and the ceilings which are covered in traditional tapa cloth, the Fijian and Pacific-wide cloth made from the mulberry tree bark and decorated with geometric shapes.
While tapa used to be the traditional cloth worn by the Fijian, this has been replaced by other more convenient fabrics and tapa is largely used as decoration or in the home. It is also worn in ceremonies and important events like weddings.
Apart from tapa, the bures are a replica of the traditional Fijian homes and come with thatched roofs. There are AC units inside but fans provide a friendlier cooling mechanism. If you visit in the peak winter months when temperatures are cooler, you may not even need the AC. We barely switched it on for the duration of our stay rather relying on the fan or simply opening the windows and letting the sea breeze in.
When the arrived at the room we found a sarong, a cap, and a message spelled with flowers as well as a handy beach bag which I used throughout. There were other thoughtful and useful touches like the bottle of insect spray, a hair drier, beach towels we could replace at any time and local bath products.
The minibar fridge was empty but we had everything we needed for drinks, which we could easily purchase at the resort's shop which was well stocked with snacks, drinks, ice creams, any beach products and even clothes. There were also tea and coffee making facilities complimentary.
Dining at Castaway Island in Fiji
The resort was mainly filled with families when we were there because it was the summer school holiday period and winter in Australia. Although there were many families, Castaway Island has found a way to provide to both couples and families.
There are several dining options for breakfast, lunch and dinner and one of them caters only to couples. This is the fine dining Asian-inspired 1808 Restaurant which gets its name from the first Chinese person to arrive in Fiji. This is a feet-in-the-sand, outdoor, dinner-only venue by the sea, peacefully located away from the main buffet area which is more popular with families.
The setting is romantic and refined, while keeping with the location, and the restaurant was awarded best restaurant in Fiji in 2014. Fijian traditional dishes are fused with Chinese and Indian influences, something which reflects Fiji's heritage. I enjoyed the restaurant so much that we dined there on two of our three nights on the island. You cannot miss trying it out at least once. Here you will find some of Fiji's (and the Pacific's) best dishes like the pacific version of ceviche which incorporates coconut milk, Indian curries fused with polynesian ingredients and lovo-cooked meats.
The main restaurant area, Water's Edge, serves breakfast, lunch and dinner with a buffet option plus an a la carte alternative. Here you can find general crowd-pleasers that are convenient and welcomed at a seafront beach resort location. There are club sandwiches, fish and chips and fried calamari alongside hearty salads. Portions are big and the restaurant is large enough for families to generally sit in the main covered area while couples take the tables for two located on the floating octagonal deck.
I found the food at Water's Edge pretty good but the buffet selection for breakfast perhaps the lowest point in the food options. There were lots of items but given the very large size of the resort (full at 200+ guests), the many children around messing with the food and the need to cover everything from the heat and insects, it just was not as appealing as the rest of the food options which I thought were very good. Perhaps a selection of a la carte dishes would be a good alternative or an adults-only breakfast option.
Families have it easiest at the Nuku Marau grill which is located by the children's pool and which serves casual a la carte late breakfast, as well as sushi, sashimi, wraps and burgers for lunch and dinner while children can play in the kids themed pool.
The adults-friendly pool is near the kids pool and while well-behaved children are allowed if they stay quiet and maintain an air of peace and relaxation, it is primarily frequented by couples. There is a semi swim-up bar here which only serves drinks. Right on the beach there are beach huts mixing up drinks straight from the bottles during the day.
The last dining option is the Sundowner bar and grill which, as the name indicates, is the perfect place for sunset drinks and pizza dinners and is located right above the activities and dive center. This has wood fired pizzas made on site with a long list of cocktails and slushies for the children and is also open for lunch.
If you prefer to stay in, there is also an in-room dining menu available and for a more romantic take or a special occasion like a birthday, the resort can organise a table right on the sand below the water's edge with candles and balloons.
At all restaurants I found the food to be fresh and tasty with hearty portions that always left me full. I even found the specialty coffee available to be excellent, something which is one of my pet peeves usually overlooked at premium hotels.
The facilities and activities at Castaway Island
Castaway Island is a resort where you can easily spend a week or longer and never get bored. There is the endless beach, with plenty of activities on offer, as well as two pools, one that is adult-friendly and where peace and quiet are guaranteed even if kids can come, and one especially designed with children in mind. There is also a small trail that takes you to two lookout points and tennis courts.
In the sea you can make use of a long list of equipment. There are snorkeling masks and fins, stand-up paddle boards, kayaks of all sizes. You can also sign up for one of the plethora of activities that are on offer every day, many of which are free of charge. You can book jet skiing, parasailing, fishing or kitesurfing. The resort has a few boats that are always ready for any excursions if booked in advance.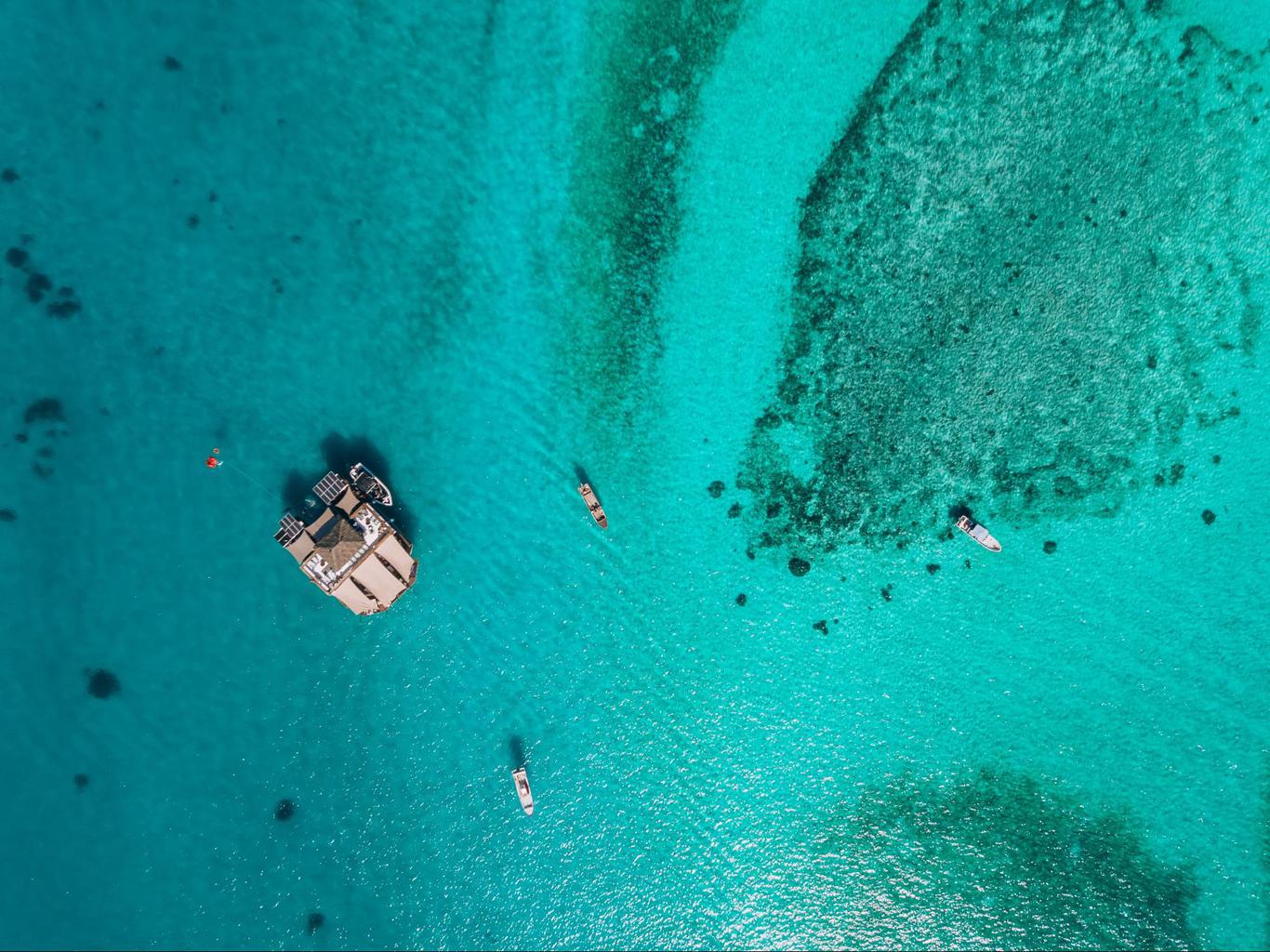 There are scheduled snorkeling trips, walks on the reef at low tide, crab searching expeditions, football games, beach volleyball and even excursions to other islands both for cultural exploration of local villages as well as a way to feel like Tom Hanks in the movie Cast Away luckily with a picnic, but also with a modern version of Wilson and an empty island.
Why do I say that? Because the island where the movie was shot, Mondriki, is just a 20min speedboat ride away from Castaway Island and one of the best excursions to book. There are also other islands nearby that are great for snorkelling or for private picnics.
If you want to surf, some of Fiji's most famous breaks are not too far and the fantastic Cloud9 floating bar is a mere 15min ride away and can be seen from the resort on a clear day. On my visit, we spotted Julia Roberts with her friends and family less than a meter away! I even have her kids on a drone video as I did not know they were hers.
For those interested in learning to dive, the resort has a fully certified PADI Dive center which also organises discovery dives for the little ones. There are a few dives sites nearby that guests are taken to. Between each dive, the guests return to the resort for their surface interval. The team told us that the dive sites keep changing every couple of years so as not to put any pressure on the delicate marine environment.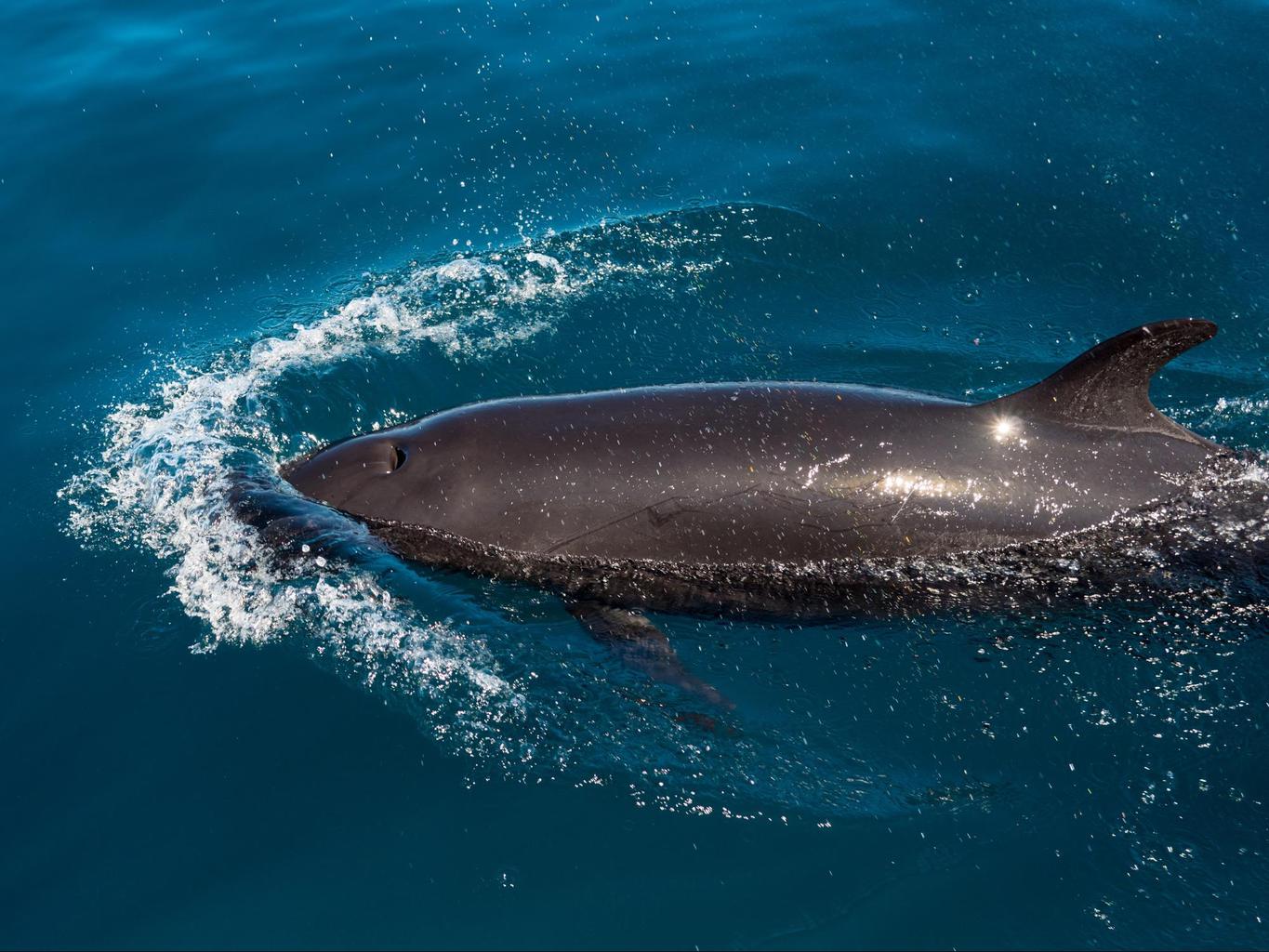 For animal lovers, dolphin cruises can be arranged and we were lucky enough to spot a large family on the way back from Mondriki who spent 15 minutes playing and jumping around our boat in what is one of the most memorable experiences of my life.
On Wednesdays Castaway Island organises a Fijian cultural evening where traditional underground earth oven (lovo) foods are served, there is cava (a local root drink that is a mild hallucinogen) drinking and traditional meke dancing. During the day, you can learn more about Fijian culture, the local foods you will eat in the evening, crafts and other customs. This is a can't-miss event worth timing your visit to.
On the last Thursday of every month there is a coral planting excursion all guests can participate in. Outrigger's group-wide OZONE initiative has pledged to protect the coral reef systems in the tropical destinations where it operates by planting a football field worth of coral in all the participating resorts in the group, including the two in Fiji. Guests participate in preparing the planters on shore and then they are the responsibility of the marine conservation divers that go down to the site where the coral project is located, near the shore. They then place them in the coral planters.
The coral planting efforts have been ongoing for years but the latest typhoon to hit Fiji destroyed all the efforts along with much of the corals in the surrounding reefs and they had to be started again.
Families with children (and adults really) will be happy to know that the resort has a schedule of activities that runs from early morning to evening every day. After dinner, there is always a performance or race taking place, be it a crab race, a frog race or a trivia night. Everybody participates in those and they are great fun.
As I mentioned earlier Castaway Island has a shop where you can buy all sorts of food at a reasonable price. For those staying for a longer period of time this is the place to get your sunscreen replenished, your afternoon ice cream cravings sorted or a bottle of wine to drink on your verandah as the sun goes down.
For longer stays, there is a laundry service for a nominal fee and iron and ironing boards are available in every room.
If you are looking to get pampered there is a small spa with two rooms and massage tables for more casual walk-in massages both at the beach as well as by the adult's pool.
Last but not least, the resort has a children's center where there are specific activities organised to keep all the little ones entertained and this is open until after dinner time so adults can also enjoy some alone time. Castaway Island is also known for its nanny service which can be hired anytime.
Service at Castaway Island
There are dozens of resorts around Castaway Island and the resort is one of the most expensive, yet 30-40% of the guests are repeat customers who keep coming back every year. So I asked the Resort Manager and the staff on various occasions why guests chose Castaway Island instead of the more affordable options in similarly fashioned islands just around the corner.
It was the staff. Castaway Island opened many years ago, it was one of the first resorts to open in the area and, despite it being acquired by Outrigger Resorts in 2014, it has maintained its identity and branding. A lot of the staff members have been working here for years. The majority are on shifts of several days on the island then get a few days off and return to their families. Some live in nearby islands and go home every evening.
The spirit of familiarity and of being at home is felt across the resort. The staff know your name and preferences in a very casual way. They conspicuously sit couples away from children and help with cranky kids when necessary. There is always a Bula (hello in Fijian) whenever you cross paths with any member of the staff, a can-do attitude and a flexibility to make things happen.
Every evening, in the entertainment activities, the staff really go an extra mile in making sure everyone has a good time. I am not the kind of person who enjoys this sort of thing but I actually had good fun in the frog racing competition one night. Everybody is helpful.
We wanted to organise a few additional excursions, and that granted we were being hosted (so they knew we were media) and that probably made them slightly more inclined to help us get the content we needed, but the whole team was very friendly and willing. We got our drone permits sorted, we got our booking at Cloud9 and we had a lovely time at Mondriki including an unexpected but magical dolphin encounter.
Value for money at Castaway Island
Despite our stay being hosted I always check the prices and equate the value for money for all the places I stay at, before I stay there, so I have it in my mind as the stay progresses.
Castaway Island is a four star resort and prices in the high season (June to November) start at around $600 for the island bures with a meal plan for two adults and two children if booked in advance. The meal plans allow guests to eat at any of the restaurants. This rate also includes a beach dinner and some paid activities and even some kid-minding time.
Castaway is definitely the right place for families. I could see it in the face of the parents who had as much family time as they wanted but also some me-time while the children were happy playing and having fun at the kids club. Also, the bures with two single beds big enough for children are a great way to have a compact accommodation for the whole family in one unit.
If you are going as two adults only, while the resort is perfectly enjoyable and you will be able to have a lot of peace and quiet, the value equation is different as the cost is the same whether you are 2 or 4. I still think that booking the package rates in advance is a good deal for the beautiful resort. You would then only spend a bit more for excursions like Mondriki and Cloud9 which I highly recommend, and maybe the many sunset cocktails you will not be able to resist.
Fiji and the Mamanuca Islands have other more affordable and basic accommodation options as there are dozens of resorts nearby, but Castaway is more premium, secluded and with decades of experience in service. I also don't think the food options can be better elsewhere.
In summary, I found the food, the size of the island and the many options to have a child-free holiday at Castaway Island very appealing, something which may only be possible at some of the other adults-only resorts in the area like Lomani Island or Likuliku Resort, the only overwater resort in Fiji, which are smaller, have less choices and are far more expensive.
Here is a comparison of rates for a stay in October (so there is enough advanced notice and availability across the hotels) with the only adults-only resorts in the Mamanuca Islands.
| Resort name | Adults-only? | Rate | What's included | Choice of restaurants | Book here |
| --- | --- | --- | --- | --- | --- |
| Castaway Island 4* | No | $600 | Includes all food for 4 pax (2 adults, 2 children | 3-4 depending on meal | Booking.com | Agoda |
| Lomani Island 4* | Yes | $800 | Breakfast and some scheduled activities | 1 | Booking.com | Agoda |
| Likuliku Lagoon Resort 5* | Yes | $1,600 | Includes a seaplane transfer if booked early | 1 | Booking.com | Agoda |
Castaway Island review – The verdict
I am not an all-inclusive resort type of person. I had never before stayed at an island resort that had so many activities, so many families and such a sense of conviviality. Instead, I seek places that are intimate and private where you barely see other guests.
At Castaway Island there were times when I felt like I was renting an apartment in the Spanish coast in the summer and the other guests were just the neighbours. My friend Edwin who was with me even said, "So this is what people mean when they say that they met another couple on their vacation".
And it was fun. It was a new-found interest. Perhaps I should repeat such a vacation again, and take the opportunity to mingle and meet other couples through the activities on offer. After all, this is one of the parts of a safari I enjoy the most: the sunset Gin & Tonic tales by the campfire with other guests.
Of course our experience was also affected by the time of year as June is when Australian families flock to Fiji and probably the reality is more balanced during the rest of the year. But surprisingly, it did not matter too much. There were plenty of adult-only areas and facilities for us not to actually notice the many small children and it made me realise what a well-oiled machine the resort was.
Everything worked seamlessly, things was well timed, well organised and taken care of in the background. Our luggage materialised on and off the boat when it had to, the excursions were all on time and well prepared with the right times to account for tides, when I needed something it just happened to be there, many others had needed it before me and the hotel had simply learned and stocked it.
Castaway Island is unassuming, it is unpretentious, it is simplicity and laid-back attitude at its best, just what you need on your holidays. The island is beautiful, the resort is well-run, the food is fresh and the area so pretty. At night, the sky even lit up with the Milky Way and the thousands of stars above us.
If you have children, Castaway Island is no doubt the closest you will get to having a relaxed vacation if you choose to use the service of the kid's club and the nannies. Or you can go for the full-fledged family holiday and play with the kids all day.
When friends of mine who have children ask me for recommendations, I have a hard time because I am unsure as to what children really need or how hotels can be better or worse suited for families. But at Castaway Island I finally understood it, and I still had a great adults-only vacation.