Looking to get your hands dirty and giving traditional local cuisine a try? We're here to help you. We have put together a list of the best cooking classes in Singapore so you can learn more about heritage recipes and popular foods and immerse yourself in the country's traditions.
Singaporeans are known to be some of the most devout foodies in the world. Due to the abundance of choices ranging from SG$2 Michelin-starred meals at Hawker Centres to one of the most expensive meal in the world, and the wide range of authentic dishes from the various cultures sprinkled throughout the island-state, it's no surprise that Singaporeans love to eat and also love to try new things.
Long before the Western world invented the acronym FOMO (Fear of Missing Out), Singaporeans had kiasu culture where eager eaters would wait in line for hours just to be the first in the country to get a bite of the latest dish.
Kiasu is still a concept that defines the food culture in Singapore and restaurants need to constantly reinvent themselves to keep keen-mouthed adventurers coming back, but new culinary ideas happily coexist with traditional dishes that have been served by the same hawker for generations and have remained intact.
With so many expert chefs and hipster cooks throughout the Lion State, you're in good hands when it comes to cooking classes in Singapore.
From Hainanese Chicken Rice to Xiao Long Bao Dumplings to Peranakan Laksa, Singapore Cuisine is varied and traditional, so it's best to learn a bit about its history before deciding which Singapore cooking class to take.
Skip straight to the best cooking classes in Singapore
Brief introduction to Singaporean food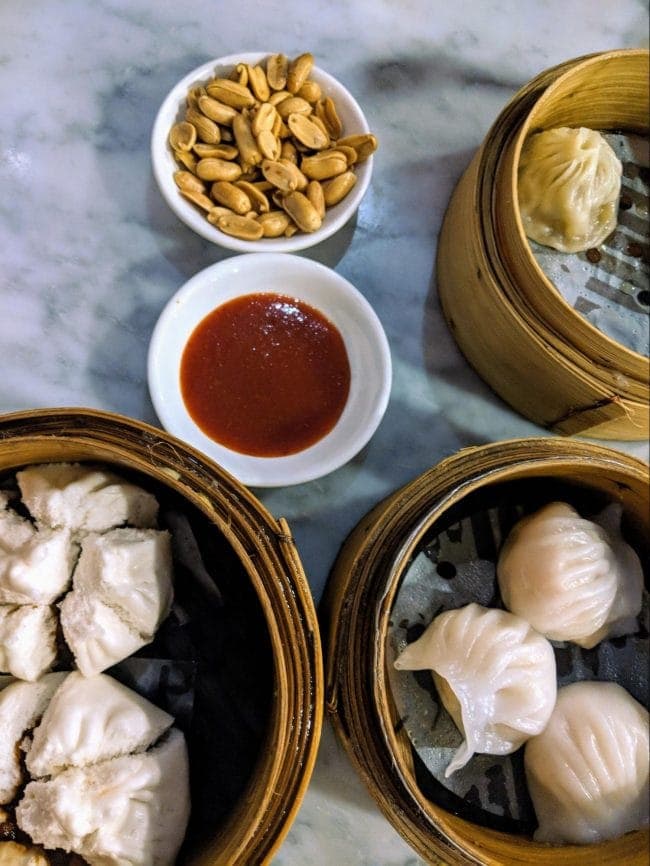 While the title above suggests that Singapore has its own cuisine, just like South African food, it is actually an amalgamation of various cuisines brought about by the multitude of immigrants that entered the country over the past few centuries. This means that when you explore food in Singapore you are able to sample culinary influences from around the world.
It's obvious that food plays a role in Singaporean culture and this can lead to some heated debates on where to get the best bak chor mee (minced meat noodles) or whether the ice cream sandwich is a sacrilege or a nostalgic heritage food (I think you can tell which side we are on).
In an ever changing society, food acts as a connection from the past to the future, a way for children of immigrants to connect with their parents' cultural identity, and in a country as diverse as Singapore, these connections are not recent but have been built for centuries.
Singapore's culinary diversity exploded as early as 1819 when British imperialist Thomas Stamford Raffles had the idea to convert the island into a trading post for the East India Company.
This brought migrant workers from all four corners of the globe including China, Malaya, India, Indonesia, Europe, America and the Middle East. And along with the people, came their traditions and their food.
The most well known Singaporean dish, Hainanese chicken rice, evolved from a similar dish from Hainan province in China. Hokkiens from Southeastern China brought Hokkien char mee, a ubiquitous dish consisting of pan fried noodles in dark soy sauce with squid, prawns, pork, cabbage and crispy pork belly.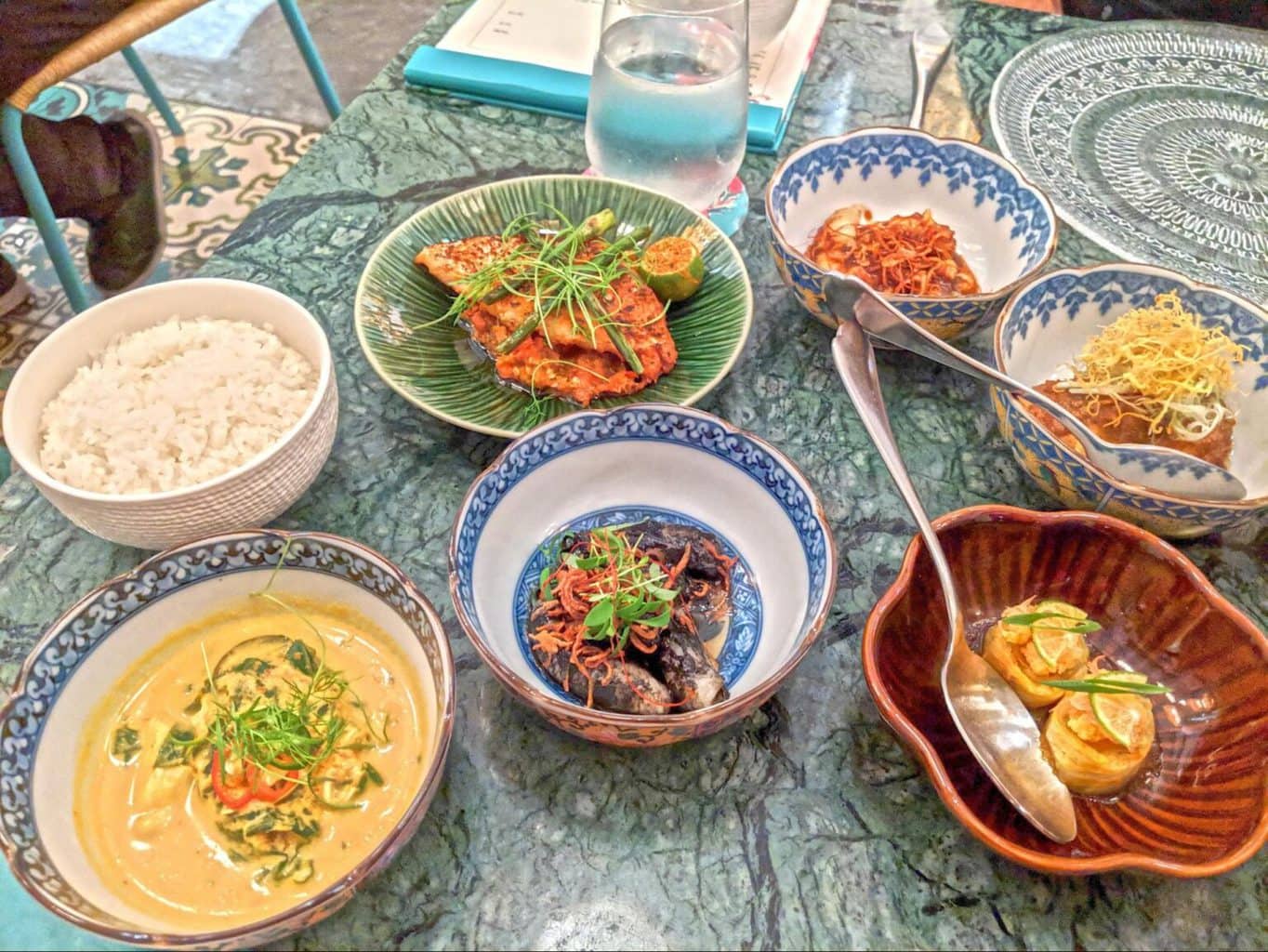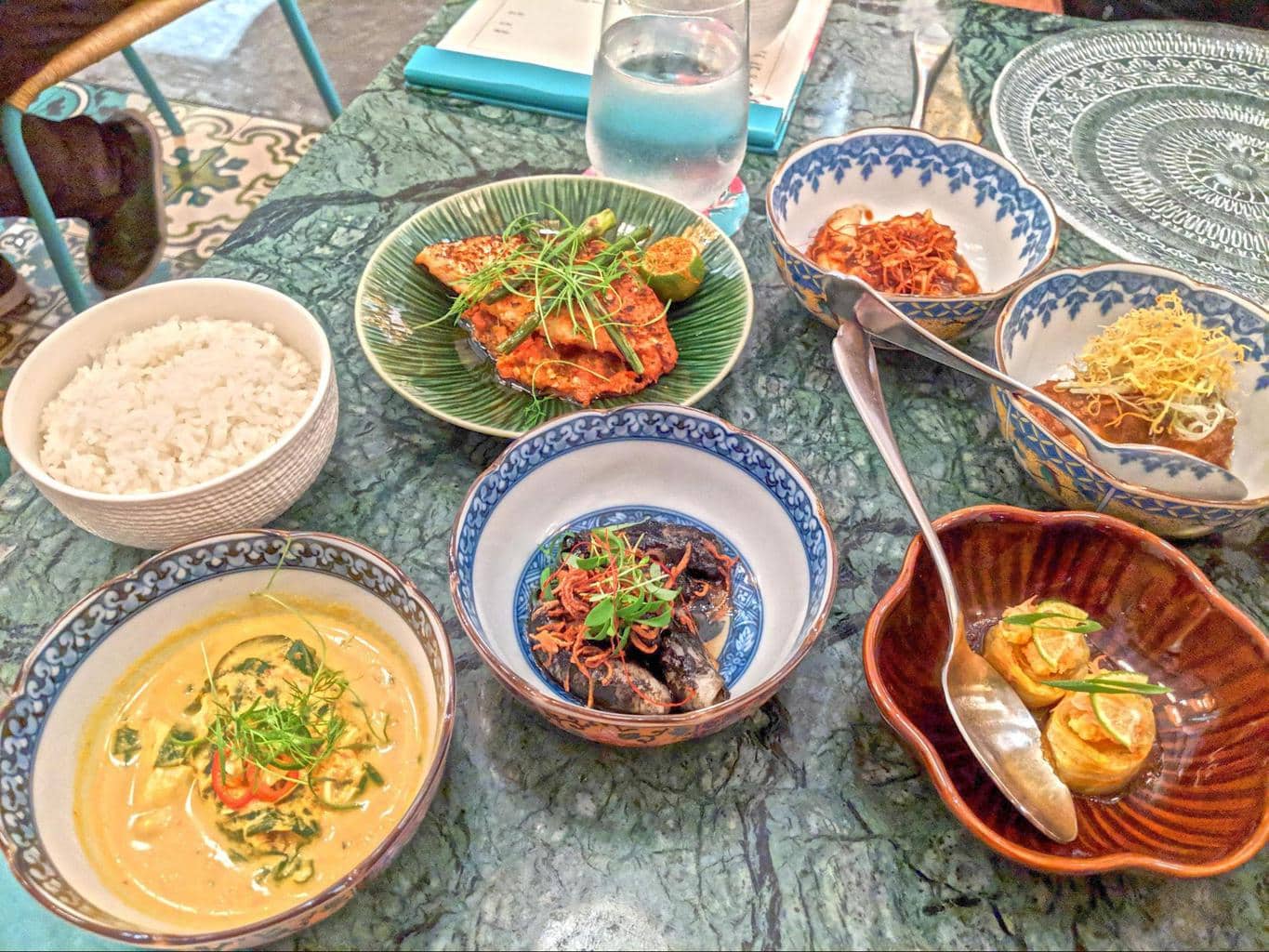 Peranakan dishes, also known as Nonya, are distinct to Singapore and the region (particularly of Malacca and Penang) and are the result of culinary traditions mixing with the intermarriages between the Chinese labourers and Malay women. Most notable of Peranakan cuisine is ayam buah keluak or braised chicken with black nuts.
We won't get too much into laksa as it is a highly contentious debate and both Singapore and Malaysia claims to have invented it, but we will just say it's a delicious vermicelli noodle soup that's made using coconut milk, prawns, cockles, fish cakes, bean sprouts, lemongrass, turmeric, shrimp-chilli paste and laksa leaves and it is one of the most famous Singapore dishes.
Laksa is also a clear example of blended culinary traditions; you can find turmeric and chilli, which came from India, sprouts which came from China and other ingredients that are from all over including Malaysia, South India and Eurasia.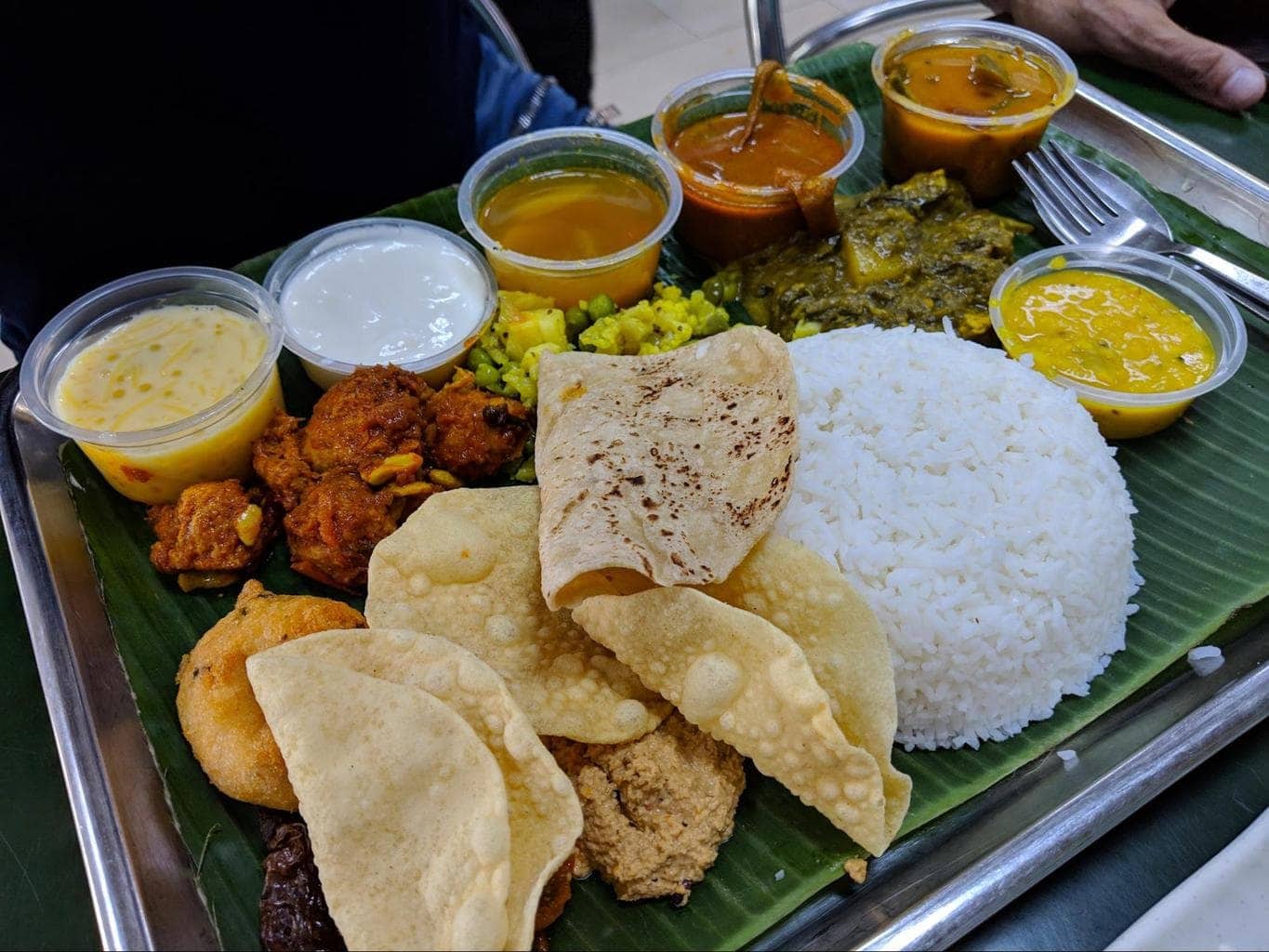 Food in Singapore is also heavily influenced by Indian traditions which were brought by indentured servants and traders who came to the Little Red Dot from the southern states of India, Tamil Nadu and Kerala. With them came specific vegetables (gourds, seed pods), curries and seafood.
Last but not least, the country's infamous Chili Crab is another melting pot of ingredients and traditions we all love to enjoy with our hands; some may say the best of chilli crab is the sauce, which must be dipped into with fantastic fried bread buns.
Beyond the rich heritage and past that has brought cooking traditions and culinary influences into Singapore's traditional dishes, the country also has restaurants representing cuisines from all over the globe.
Expats and locals have opened up fantastic restaurants serving Korean food, Japanese food (especially in Tanjong Pagar), Sicilian cuisine and all the Mexican standards. There are even restaurants dishing out great Argentinian foods and signature grilled meats, and even authentic Spanish or Bangladeshi food.
Needless to say, Singaporean cuisine is ever evolving and always delicious and offers something to everyone. Eating out in Singapore is like taking a tour around the world without leaving the borders.
Are you keen to learn more about it? Let's take a look at the best cooking classes in Singapore so you can learn to make some of the most famous dishes and impress friends and family.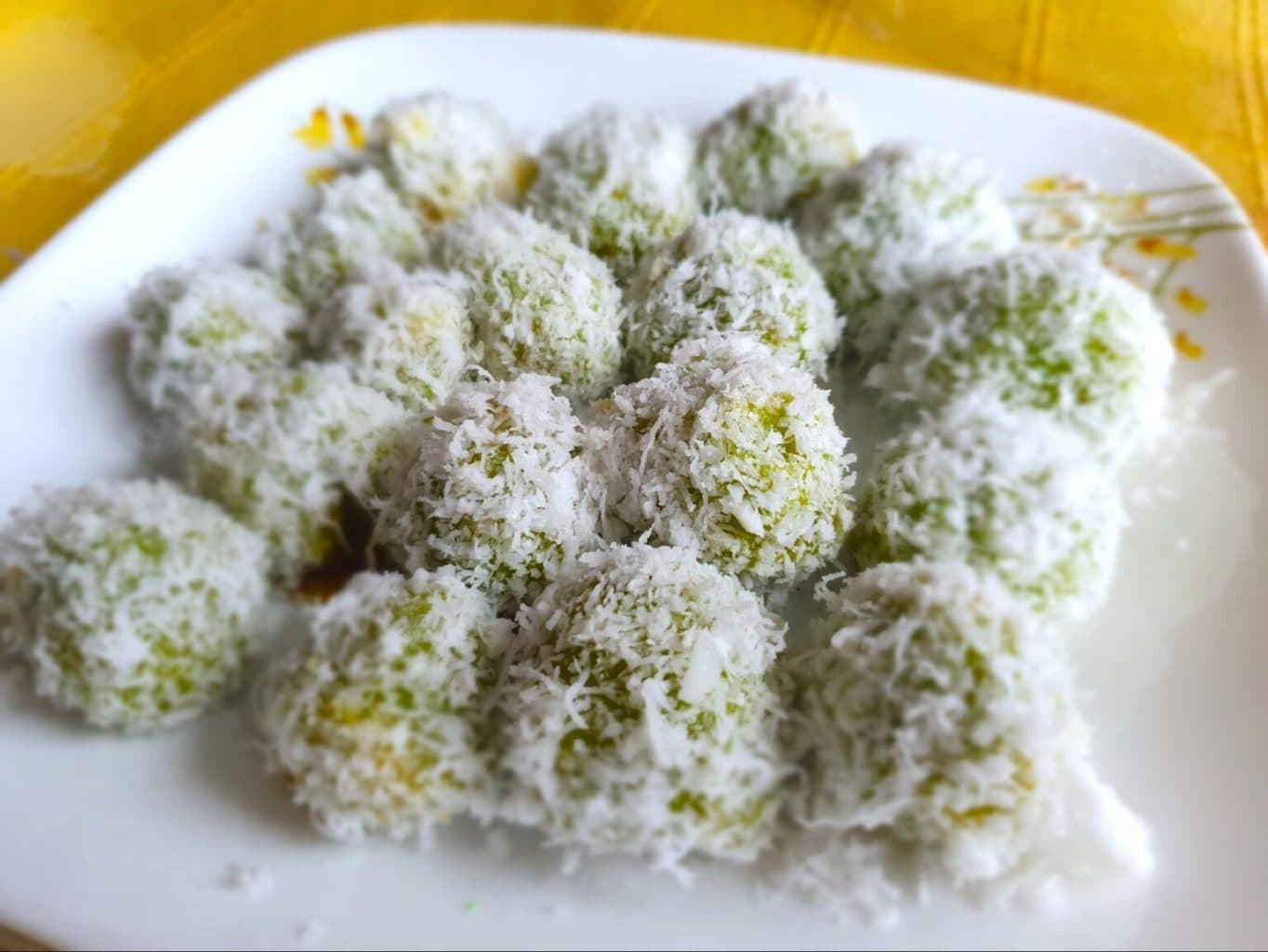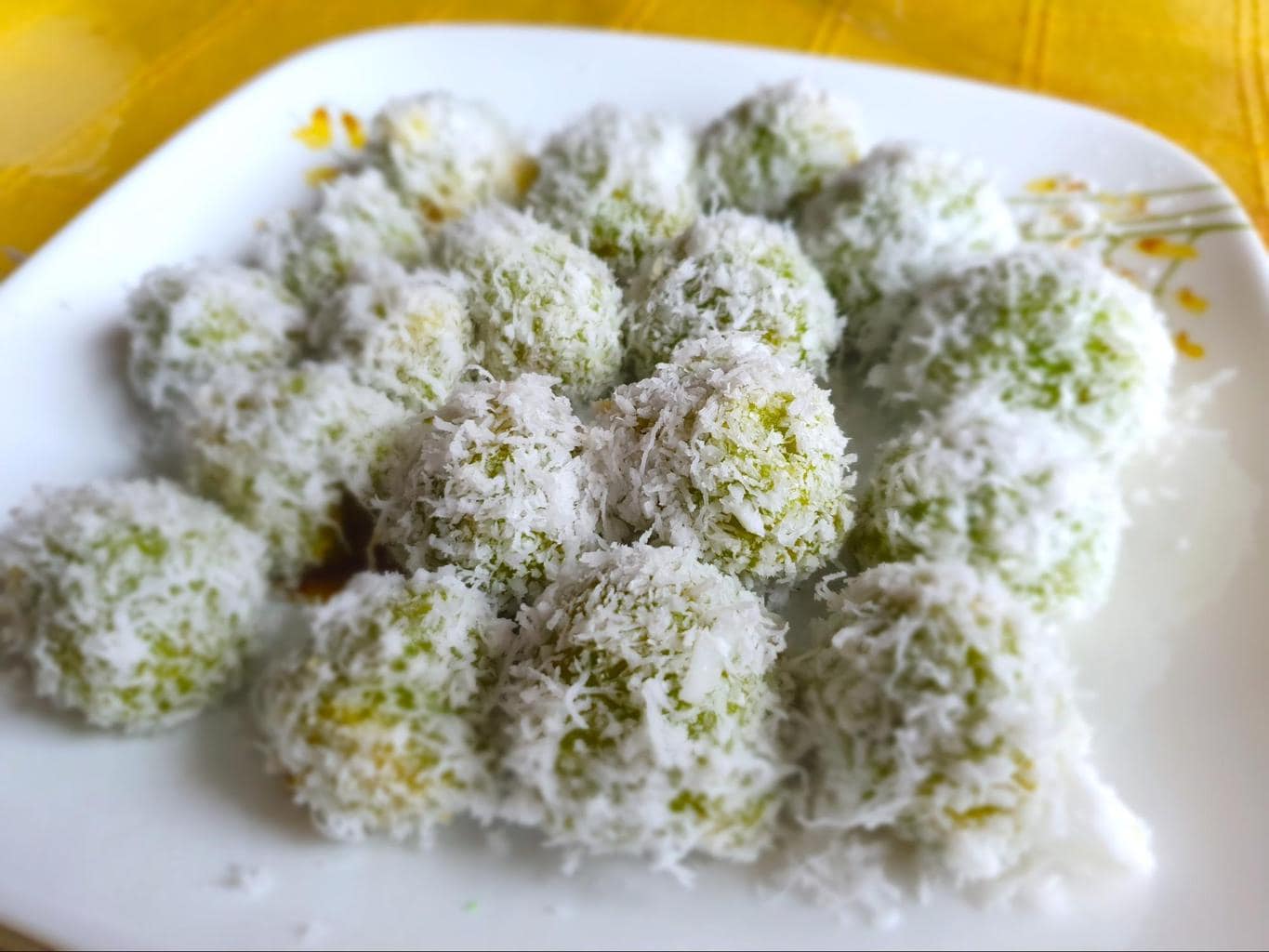 This class should be your top pick if you want to get a fantastic overview of all the major dishes of Singapore. The experts and local chefs will guide you through making some Singaporean favorites like Laksa, Curry Chicken or Ondeh-ondeh.
You'll go from the basics of preparing your dishes, through each step of the recipe, then learn tips for plating the dish and, afterwards, you will sit down to munch on your creation. If you're a local who regrets not watching your mom in the kitchen or a tourist eager to learn, this class is for you.
This cooking class in Singapore is both education and cultural immersion, so you'll leave with something a bit deeper than just a few recipes.
The 2 hour cooking class is also a block from Golden Mile Hawker Centre on Beach Road, so you can also go grab some cheap and delicious takeaways for your next meal (in case your creation was not great).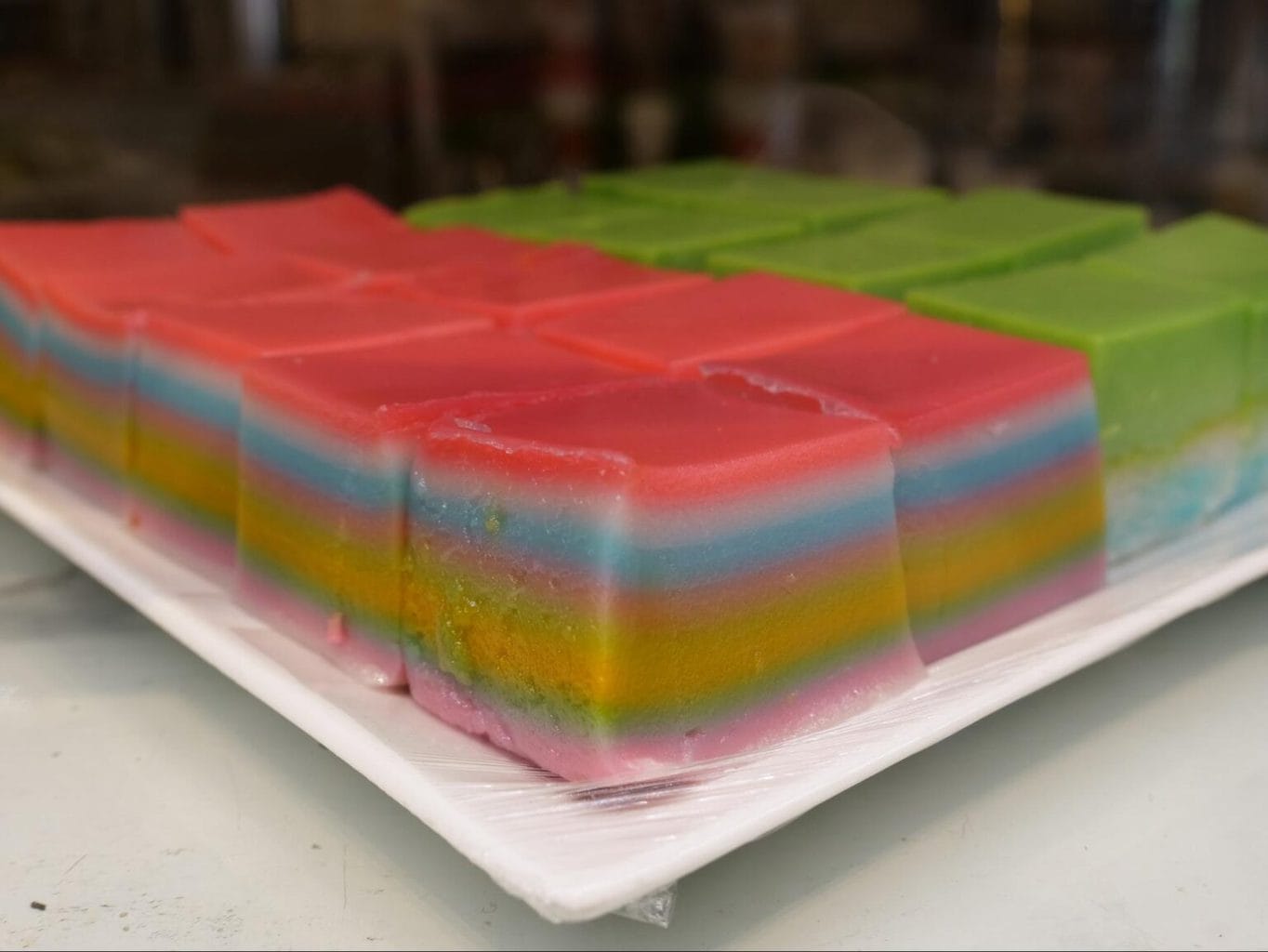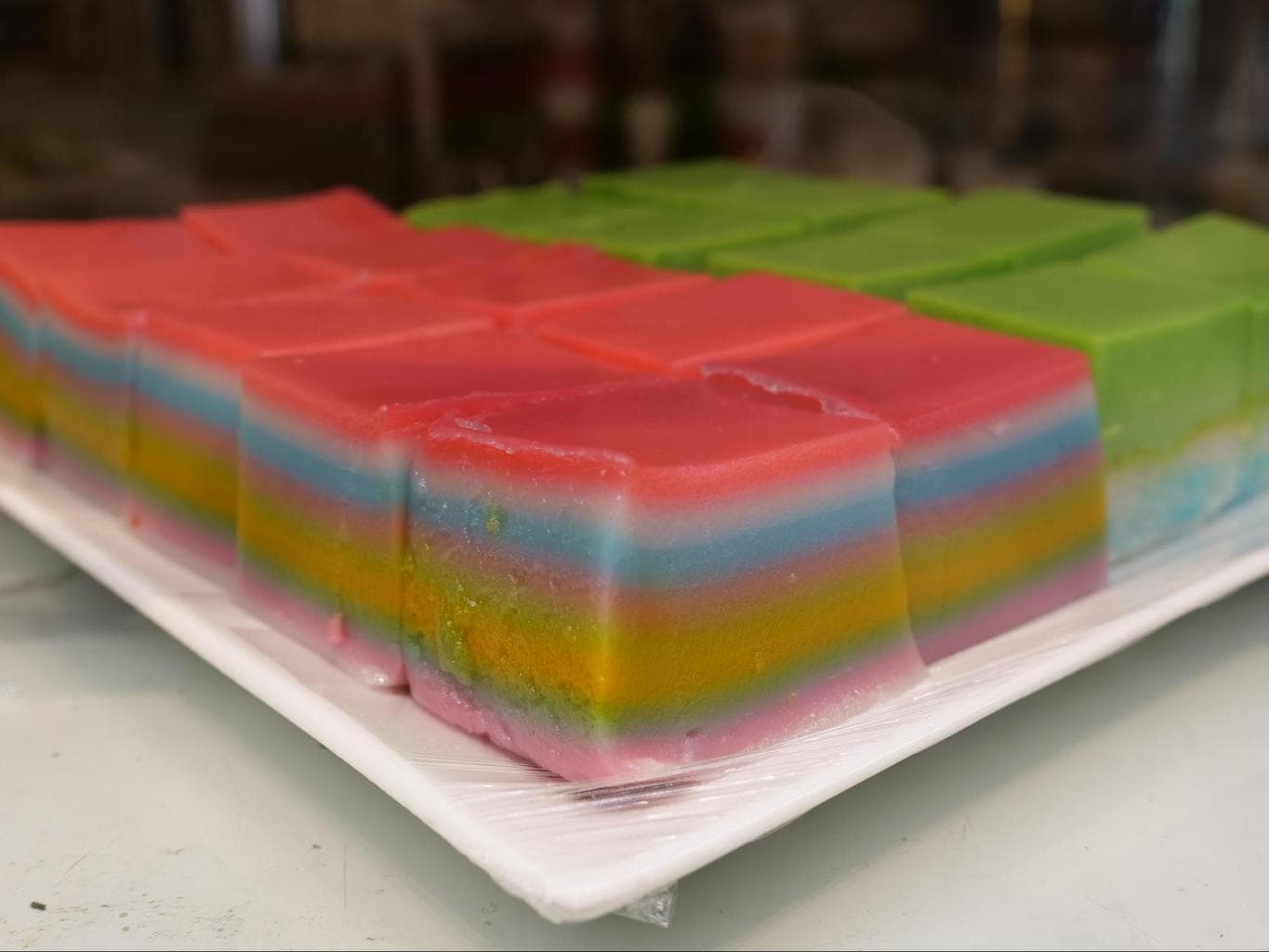 Get ready for a trip down memory lane where the smells of Singapore waft through the air with this Traditional Singapore Cooking Class. Not only will you learn to make some local favorites, but you will also learn about the history and origin of each dish.
Learn to prepare and cook some amazing dishes like home-made Kaya Jam (a breakfast staple), Kueh Lapis (a multi-colored snack), Tang Yuan (ball of glutinous rice flour and water) and Ondeh Ondeh (balls of rice cake filled with liquid palm sugar and coated in grated coconut).
You are led by expert chefs with hands-on demonstrations in this 90-minute Singapore cooking class. All ingredients are of the highest quality and the instructors are kind and attentive. The class also comes with free flowing drinks to make sure that you're always hydrated.
As this is away from the busy CBD, it's your chance to explore the lesser known Mandai and Yishun areas in the North. Pop into Singapore Zoo or make your way to the beaches in the north like Punggol or Pulau Ubin.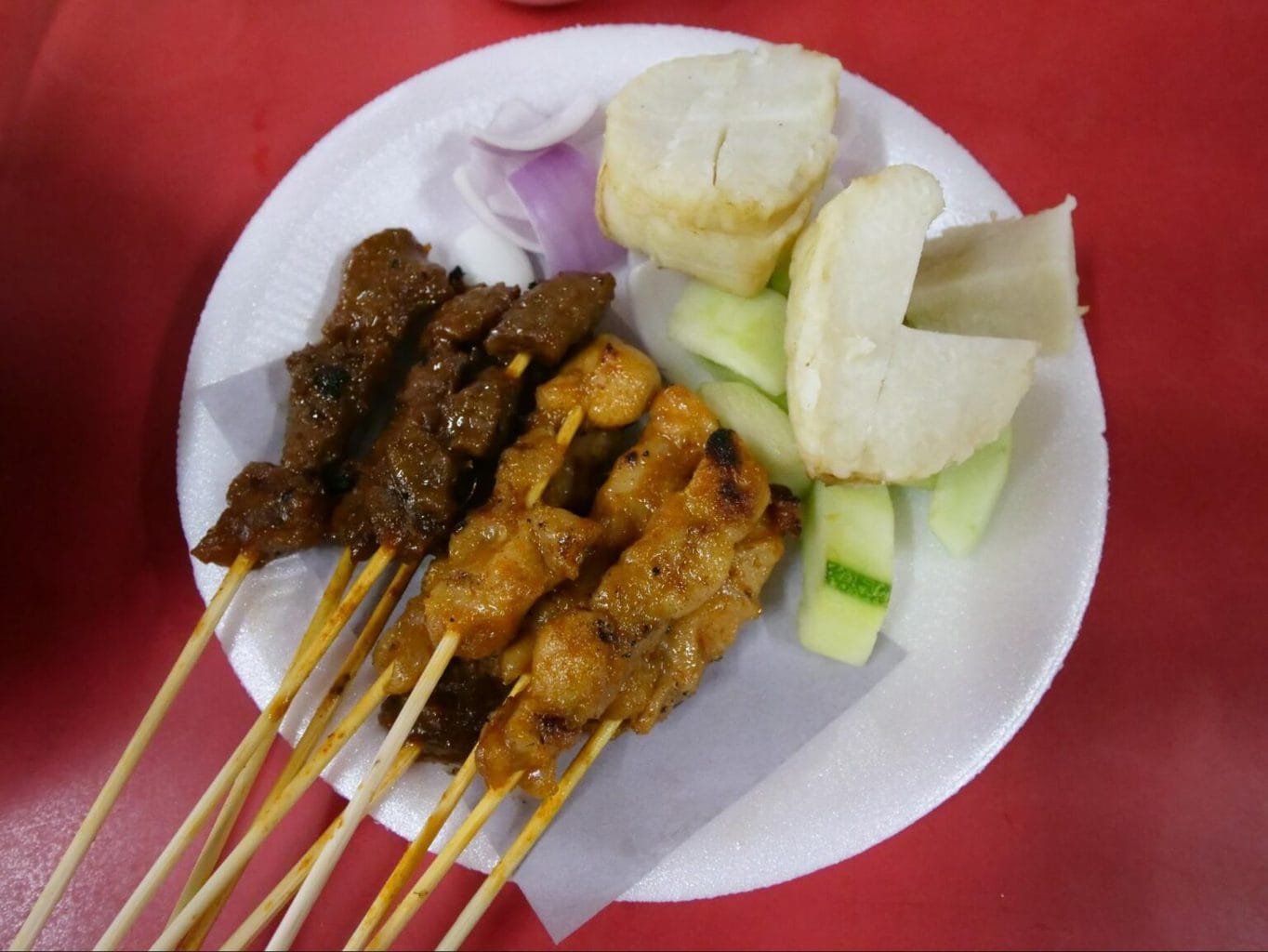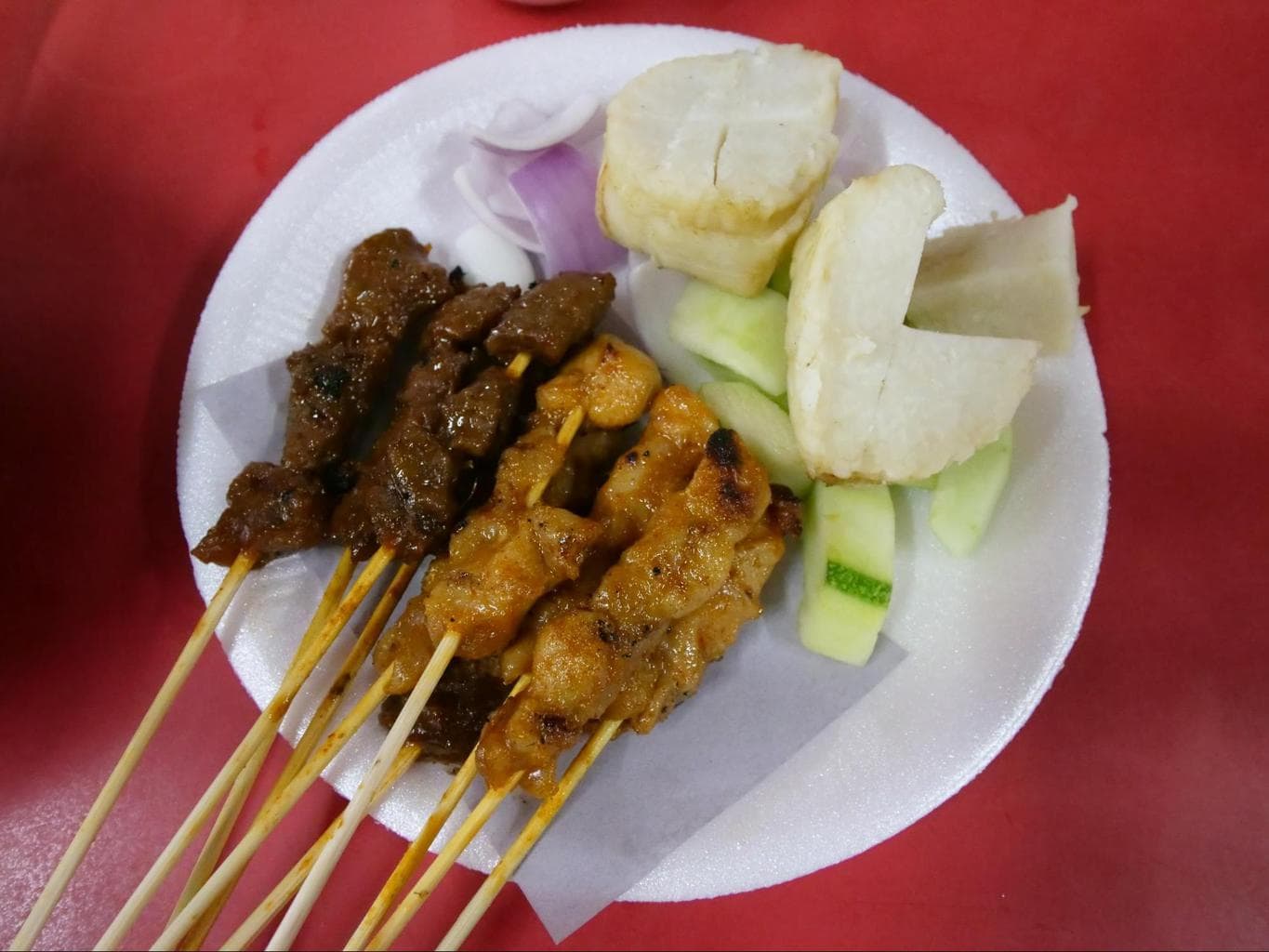 From the moment you enter this Singapore cooking class, you know you're in good hands. The friendly and knowledgeable chefs will welcome you with some traditional coffee or tea and nostalgic snacks.
The fun begins with an ice-breaker game where you and your newly-found cooking team dig into the heritage and culture surrounding the food you're about to whip up. Understand the origins of the dishes as well as the local ingredients you will be using and get a glimpse of what goes into a Hawker Centre.
You'll be learning how to master three signature Singaporean dishes: Laksa, Hainanese Chicken Rice, and Satay. The recipes are very special as they have been passed down through generations right to you. Listen to the chef's personal stories and then sit down to enjoy the fruits of your labor, a 3-course Singaporean lunch.
The cooking studio is located next to the Buddha Tooth Relic Temple and Museum, one of the most beautiful temples in Singapore. Use our Singapore Chinatown Guide when you're done to continue your culture and gourmand journey.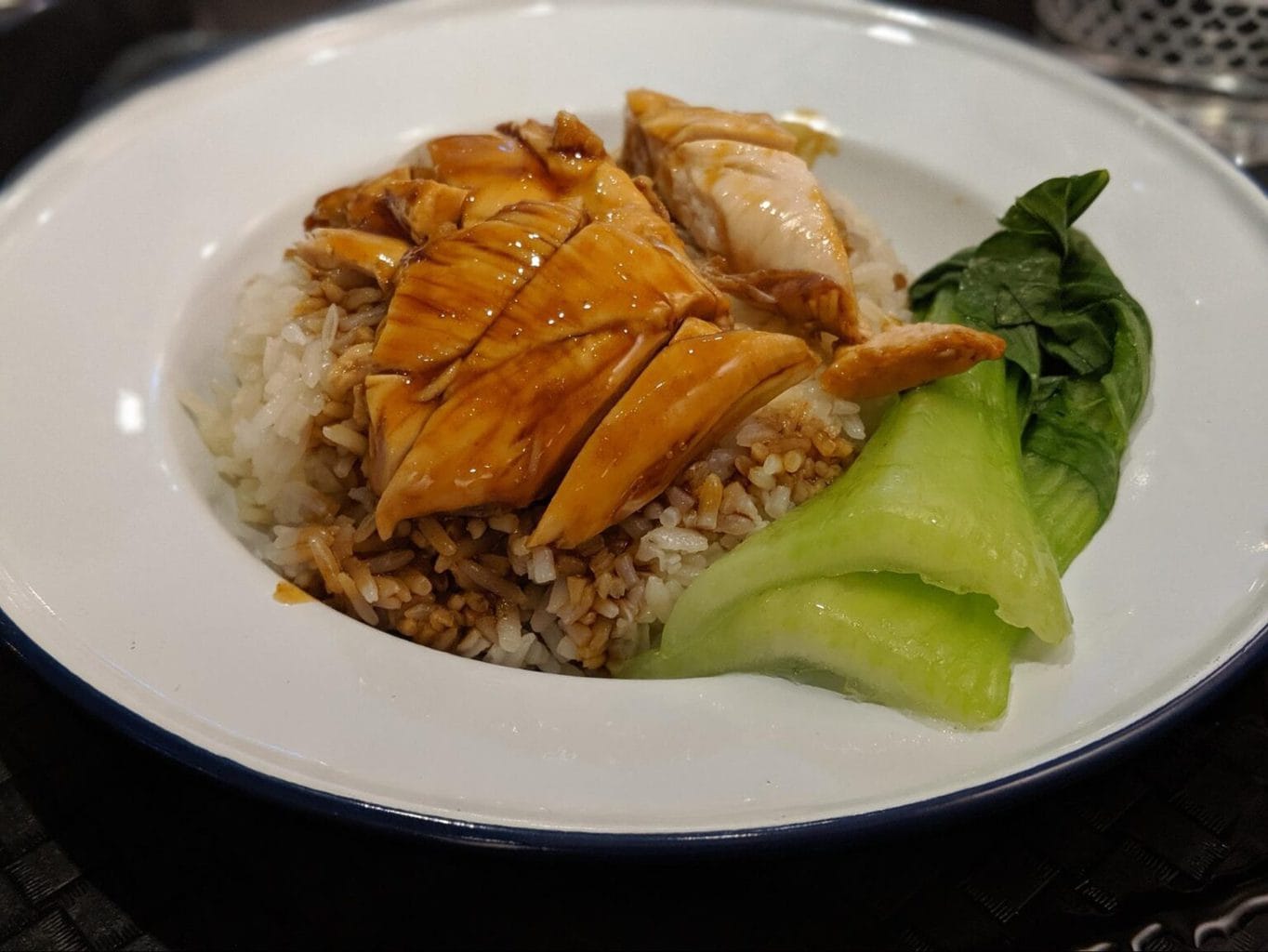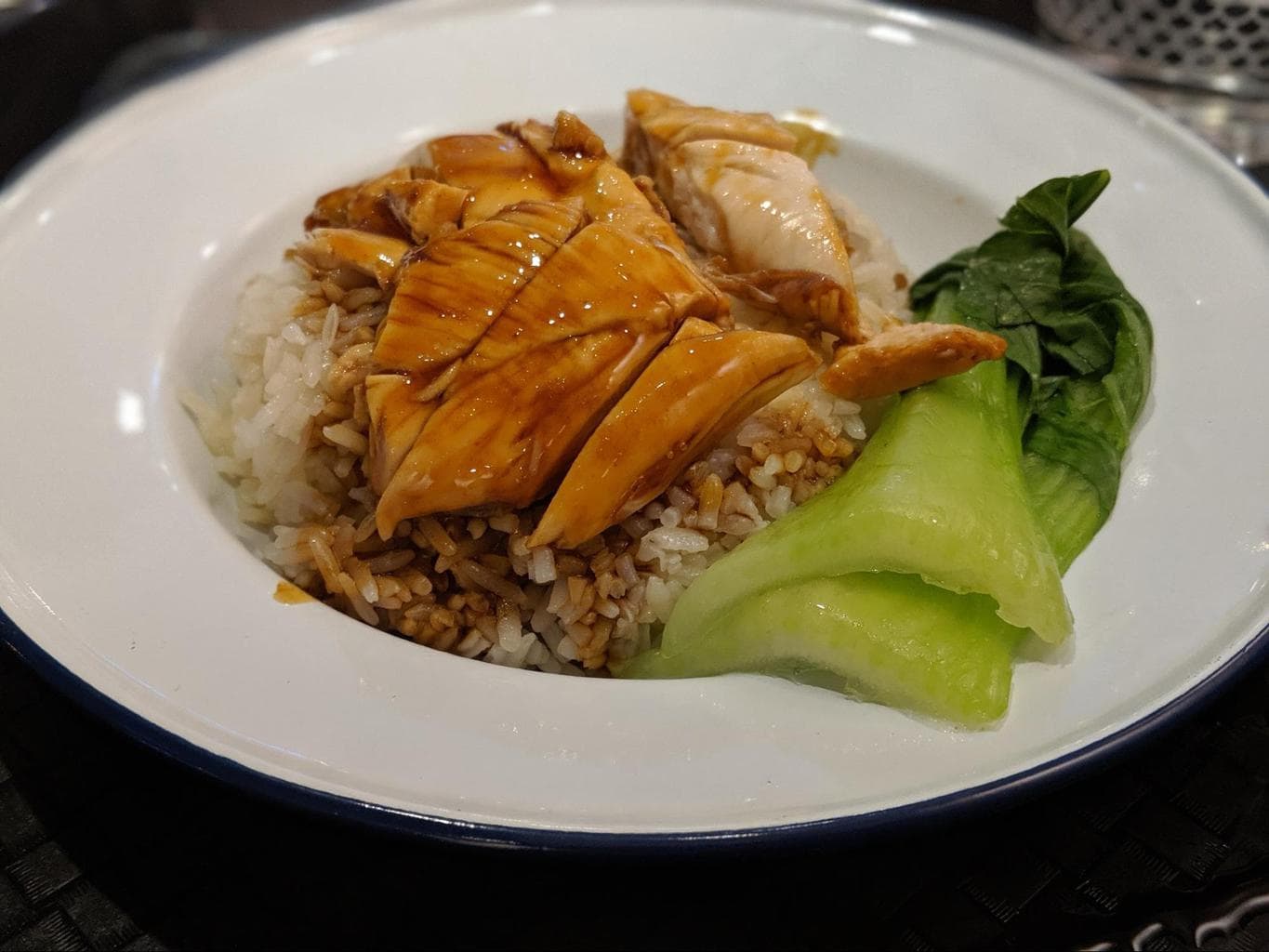 If you'd rather focus on one dish and master it to perfection, then this is a great cooking class to learn all about it's most famous dish – Hainanese Chicken Rice.
You'll be guided by Chicken Rice veterans as you learn the easiest and best techniques to prepare this dish in the most authentic way possible. You'll also gain deeper insight into why this dish is so important in the community.
As the class is in Bishan-Ang Mo Kio Park, when you're done with your scrumptious meal, pop over to the Kallang River where you can take a hike at MacRitchie and the Lower Peirce Reservoir to burn all those calories, or visit the Buddhist temples in the vicinity.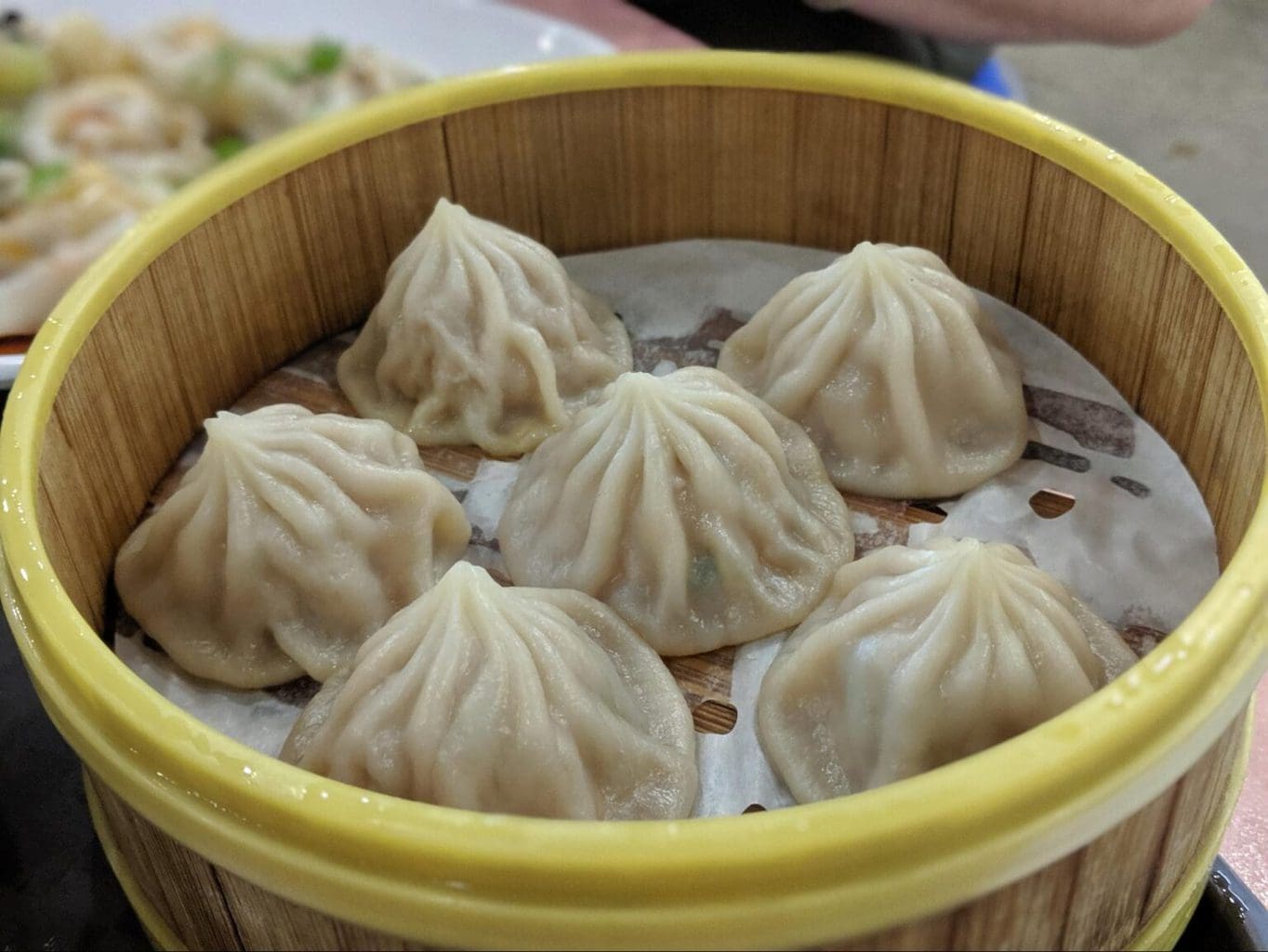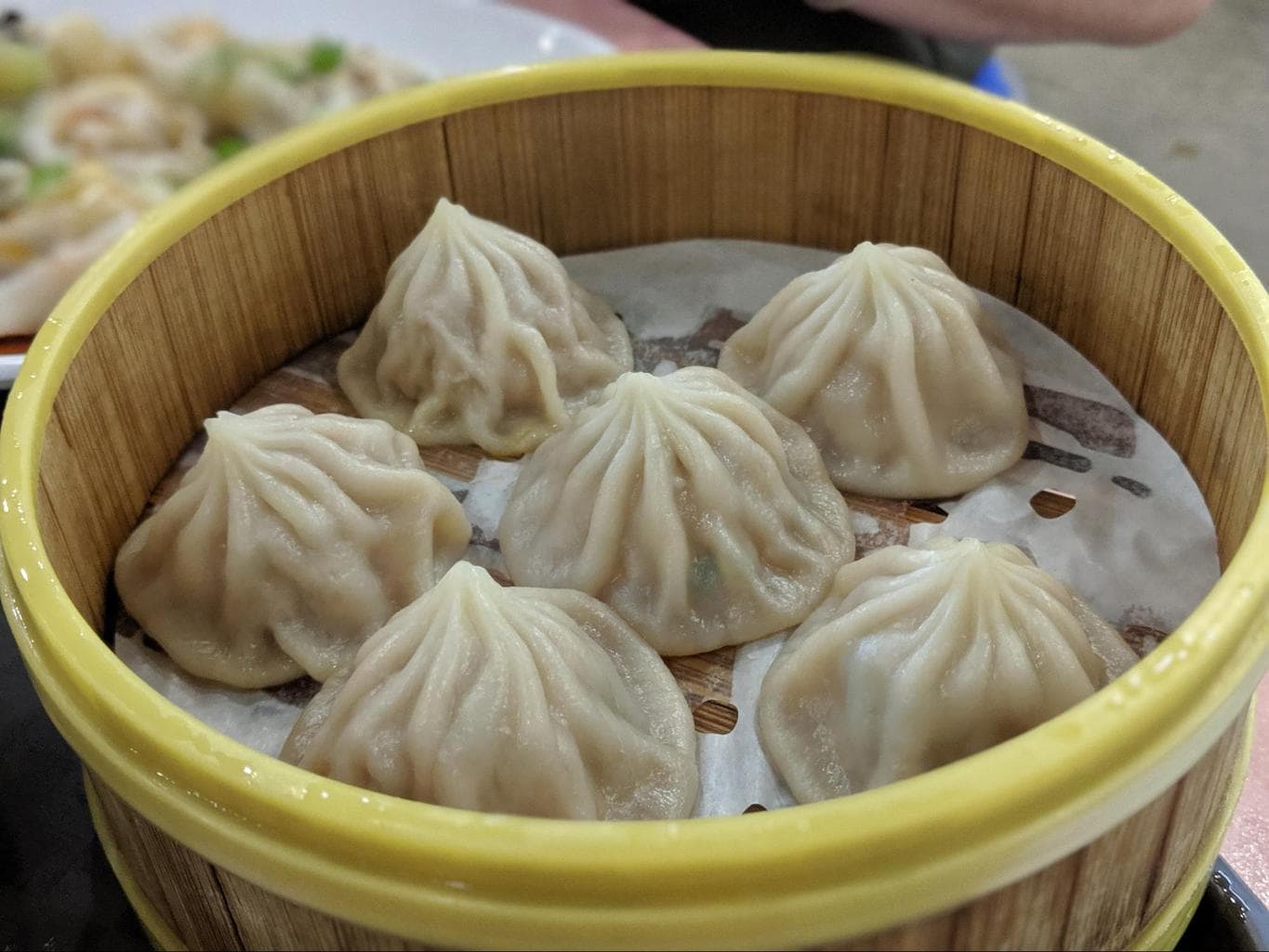 Tired of Chicken Rice and Laksa? Want to learn about the other cultural cuisines that Singapore has on offer? Then take this Multi cuisine cooking class which has options for just about any palate including Chinese, Indian, Middle Eastern, Mexican, Italian and more.
You can choose from popular Asian and Middle-Eastern dishes like Chinese Dumplings, Xiao Long Bao, Kebabs, Tajine, Baklava and Butter Chicken. And the best part, you can even tweak your menu options if you're a vegetarian or gluten intolerant.
Not only is this Singapore cooking class the most diverse in this list, it's also centrally located near Tanjong Pagar MRT so it's easy to get to no matter where you're staying. Go on a Chinatown exploration tour after the session to burn the calories.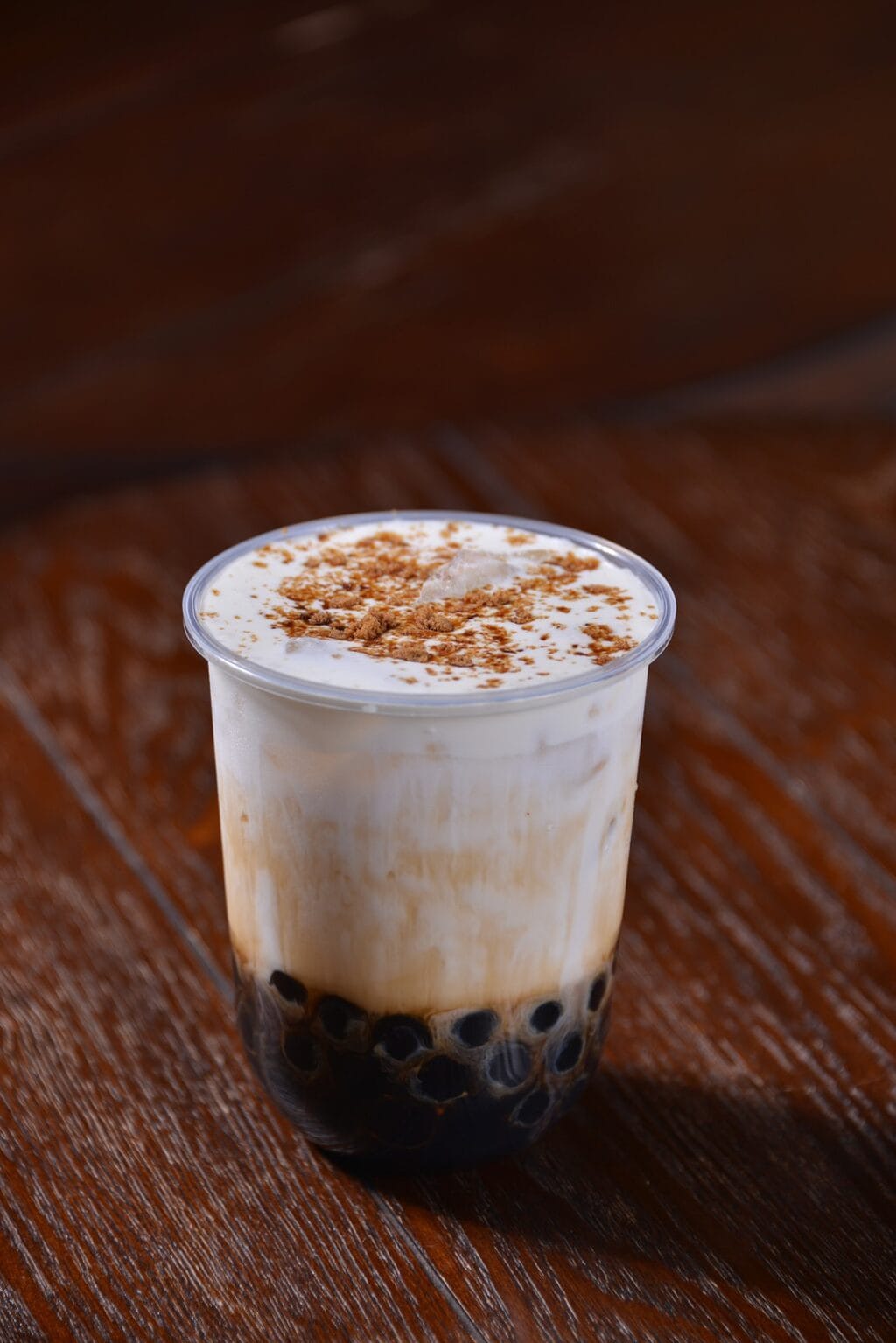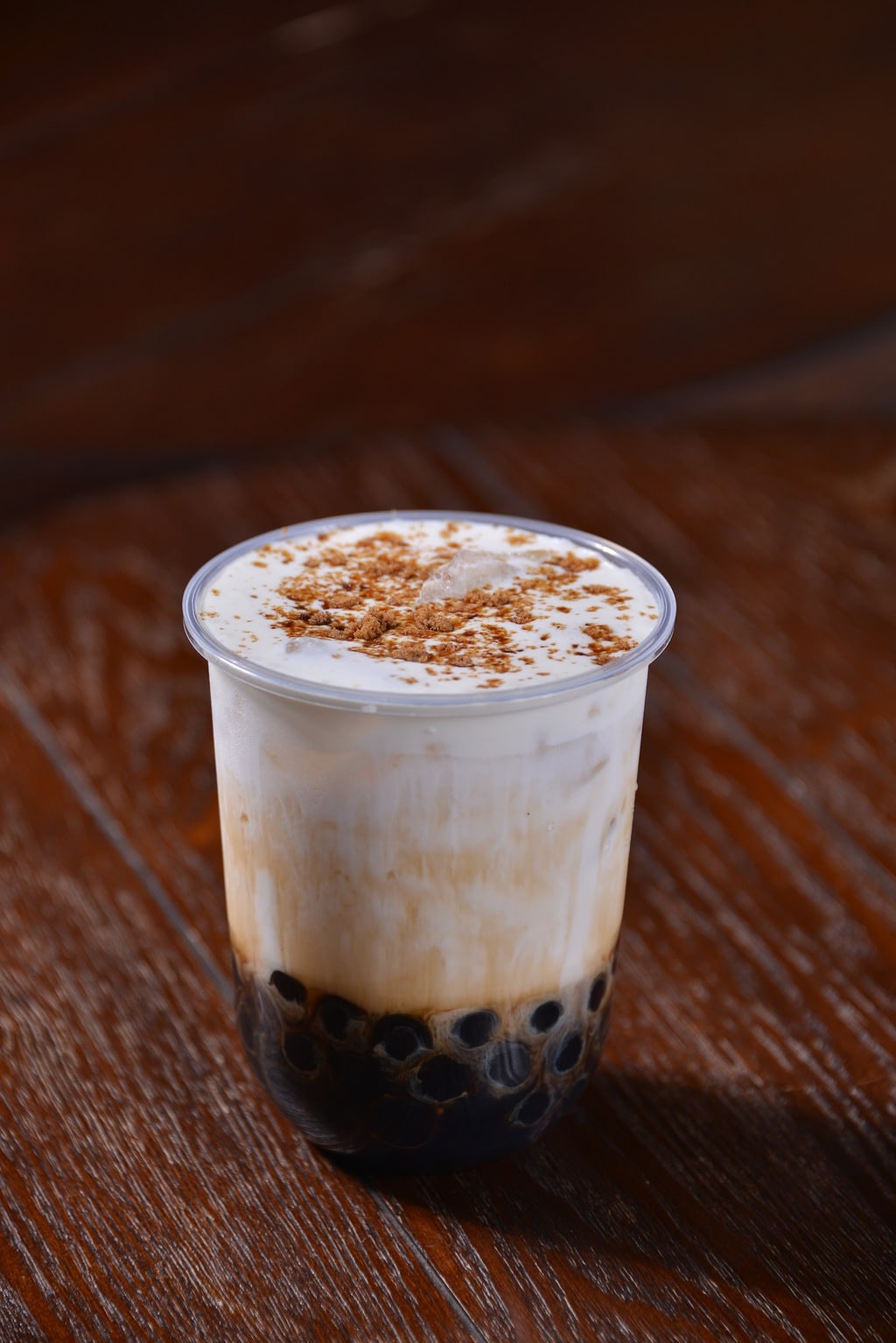 A boba class is great for the entire family as it's fun and super easy, so even the little ones can take part.
It is also one of the more exciting cooking classes in Singapore because you will learn to make the ubiquitous and fun boba tea (Taiwanese bubble tea) that's all the rage these days.
Teahee is renowned for making one of the best boba in town, so you know you're in good hands. This option would also be a great addition to one of the classes listed above so that you can add a drink to your traditional Singapore meal.
If you're a coffee snob, you're in luck as the class is very close to Upper Thomson Road where there are some great cafes. Make a stop at Pacamara Boutique Coffee Roasters or Habitat Coffee for the best java in town.
Wet Market visits & cooking classes in Singapore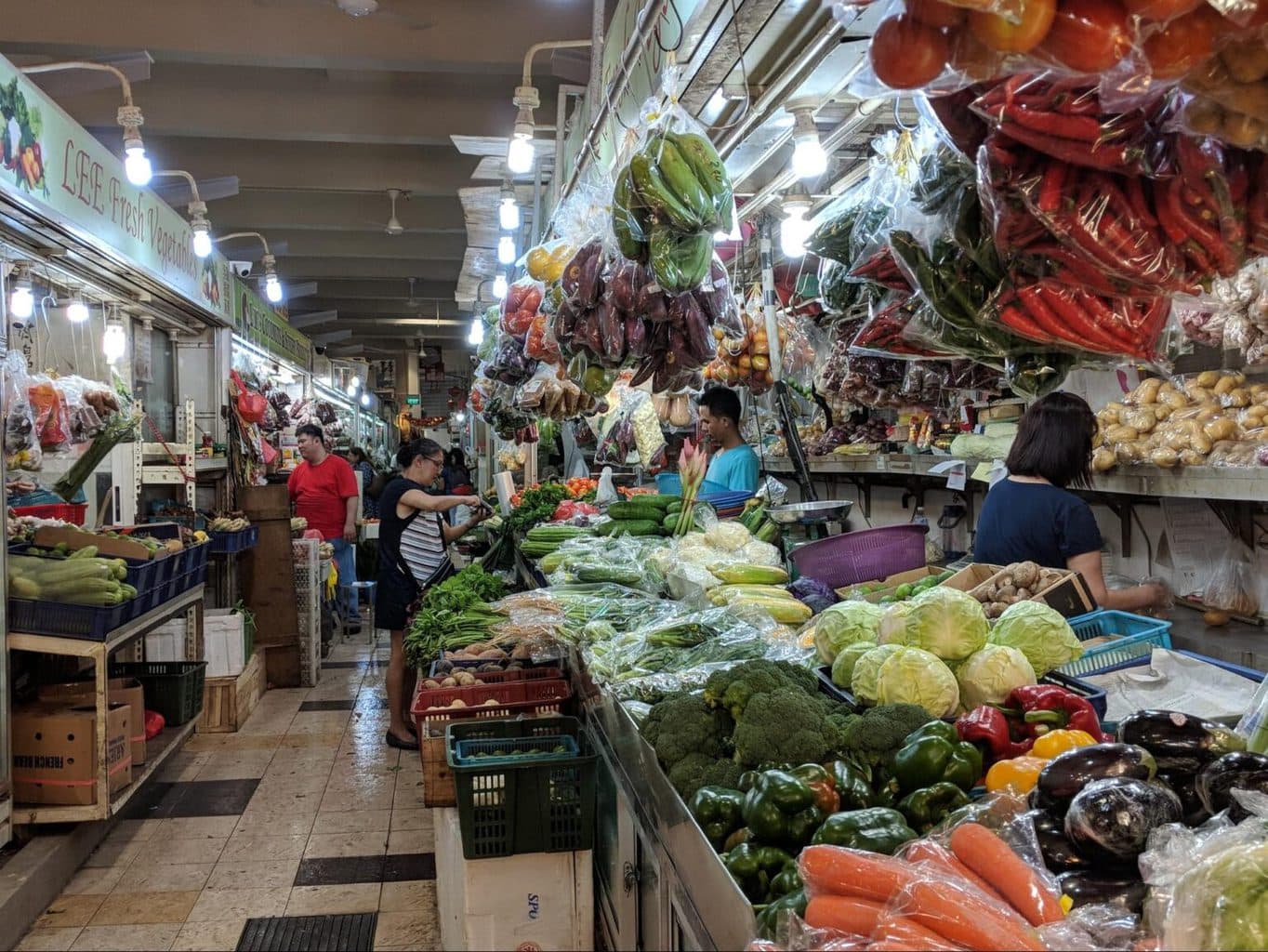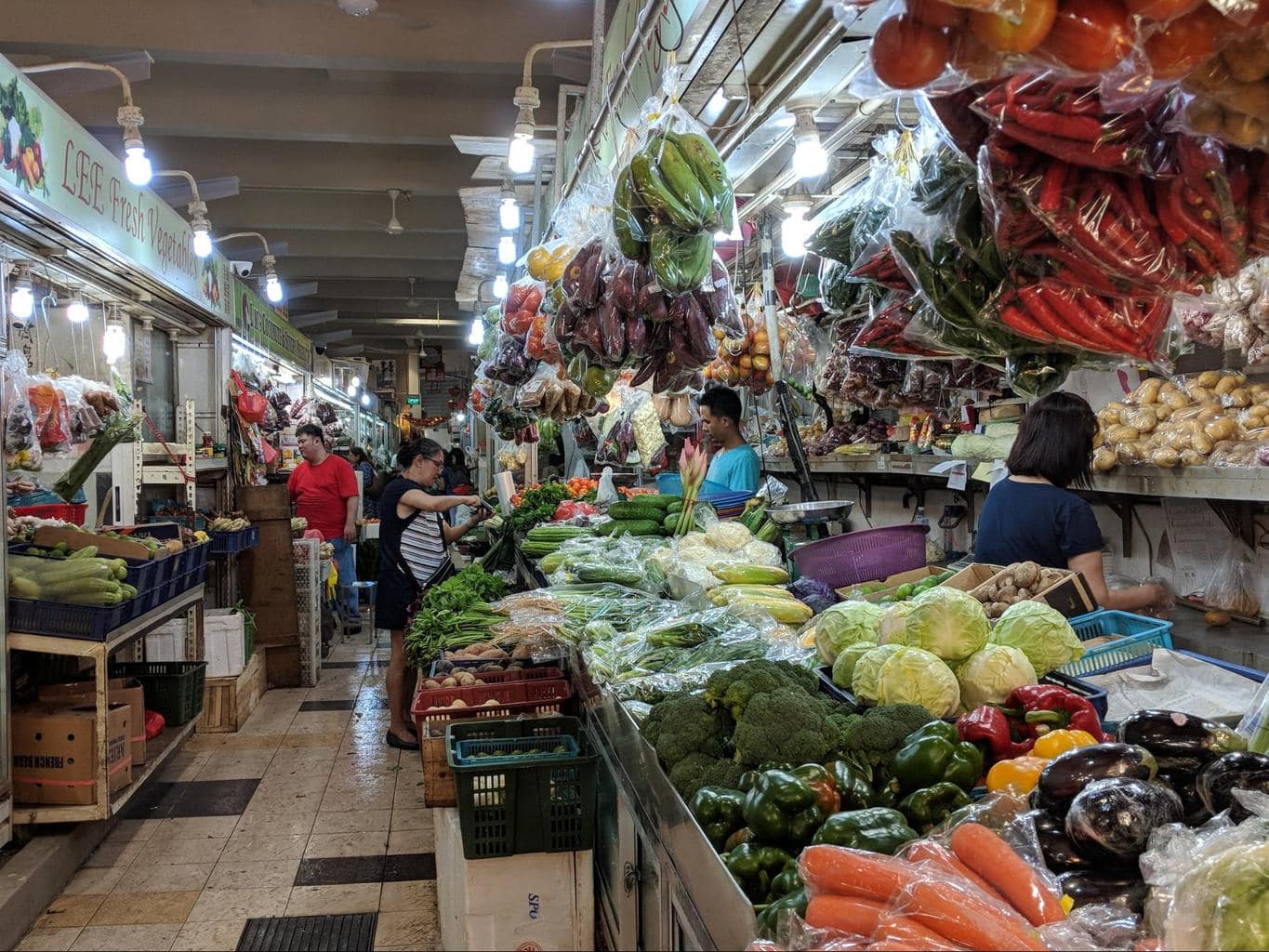 These are great all-round cooking classes where you get to do something a little different. Not only will you get to learn how to cook some Singapore staples, but you'll also get to venture into the wet markets and learn how to select the best food, barter with the vendors and experience the lively market culture.
Visit a local market and after selecting your food, then learn how to cook what you have selected, using local recipes to concoct a delicious meal. Eat your meal at their indoor or outdoor dining area after the class and take some of the large meal home for a loved one (or for a midnight snack).
Take a slow stroll around One-North Park after your meal to get your digestion going. It's a nice calm green space to walk around and think about the amazing food you've just eaten.
Become a true local and learn how to bargain and buy ingredients at a vibrant wet market. Take all your ingredients back to the kitchen and create some mouth watering local dishes like Laksa, Hokkien Mee and Chicken Rendang.
Learn tips, techniques, and delicious new recipes from a professional and friendly local chef. The cooking class is centrally located near Beach Road and Rochor Canal, if you'd like to venture into nearby Little India or Bugis.
Spice Zi Kitchen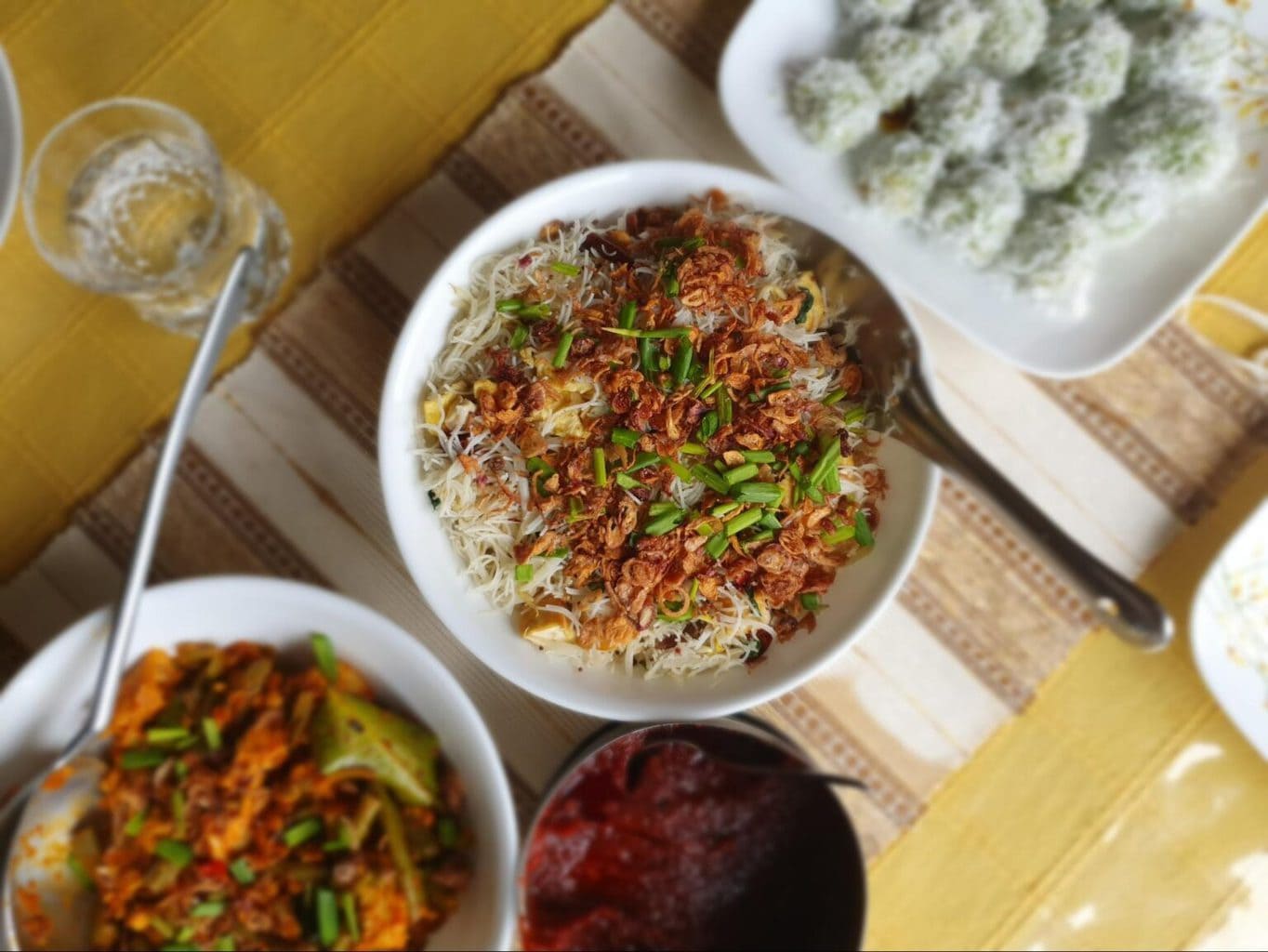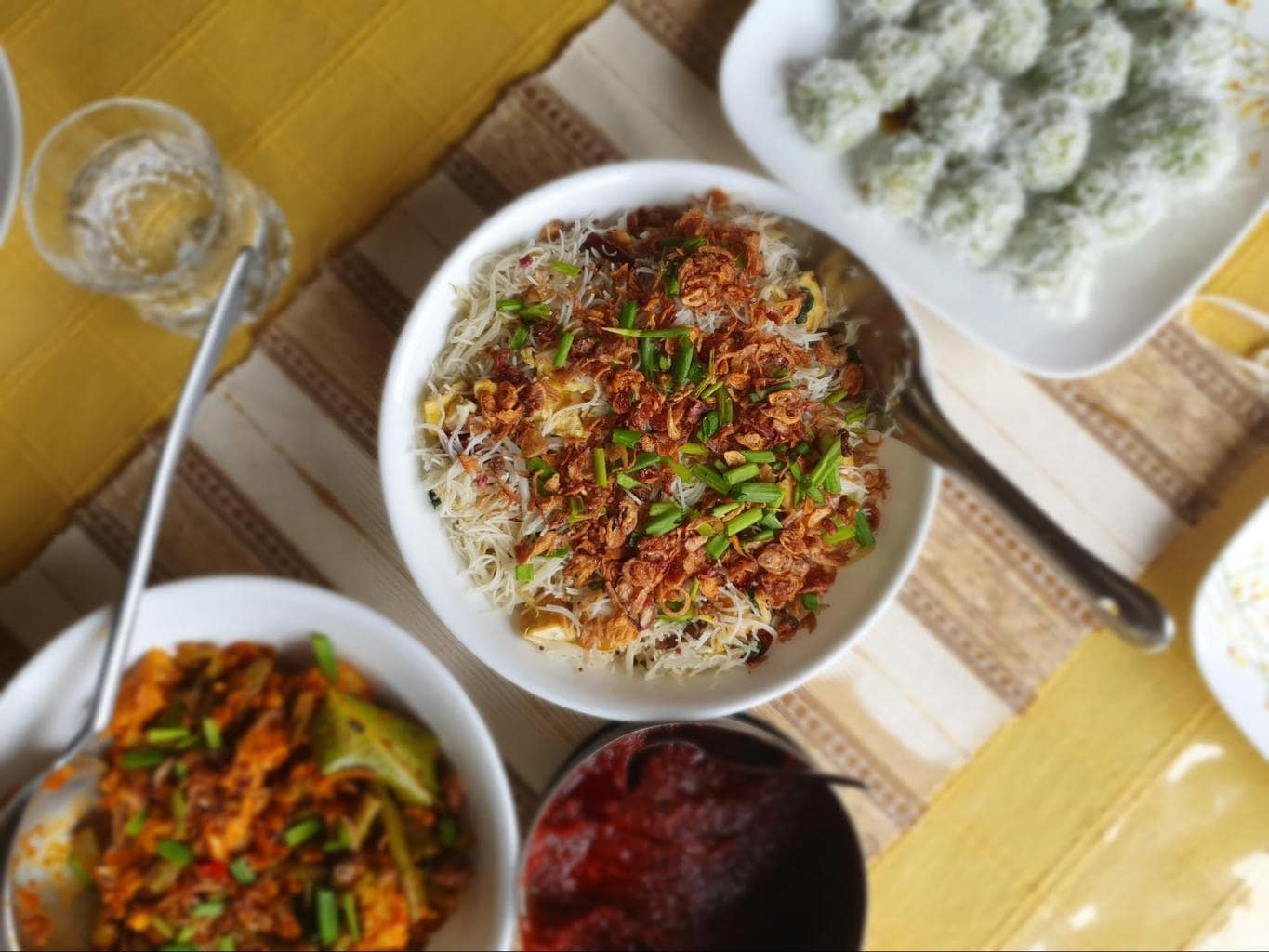 Spice Zi Kitchen is a home based cooking experience on Indian Muslim food in Singapore that is rarely or not found in hawkers or restaurants in Singapore.
Mama Zi (Zaithoon) and Baby T (Taahira) are a mother daughter duo invite you to their home to learn, cook and share indian Muslim heritage, culture and recipes that have been passed down from their grandparents from when they travelled from a small town in south India, Kadayanallor to Singapore.
They started out offering experiences via Airbnb and now have a full fledged website where you can book their classes. Each class dishes are agreed in advance with them and you can choose 3-4 dishes to cook. Children are welcome, since Mama Zi is a school teacher, and you will then enjoy the food in their living room.
If you are keen to organise a market visit pre class, you can also discuss options with them. We made a glass noodle salad, a vegetable curry and ondeh ondeh (great for kids!) which were great.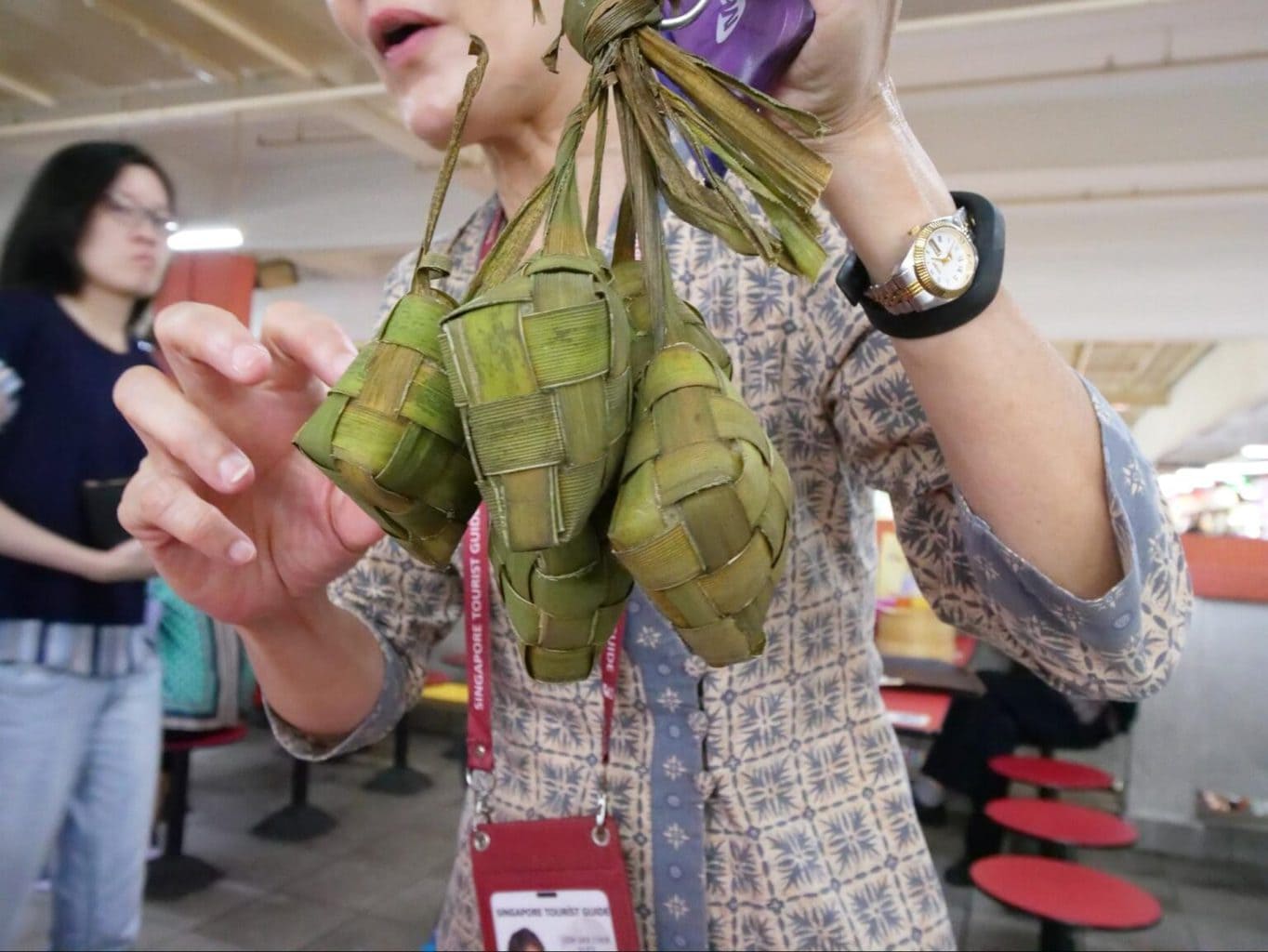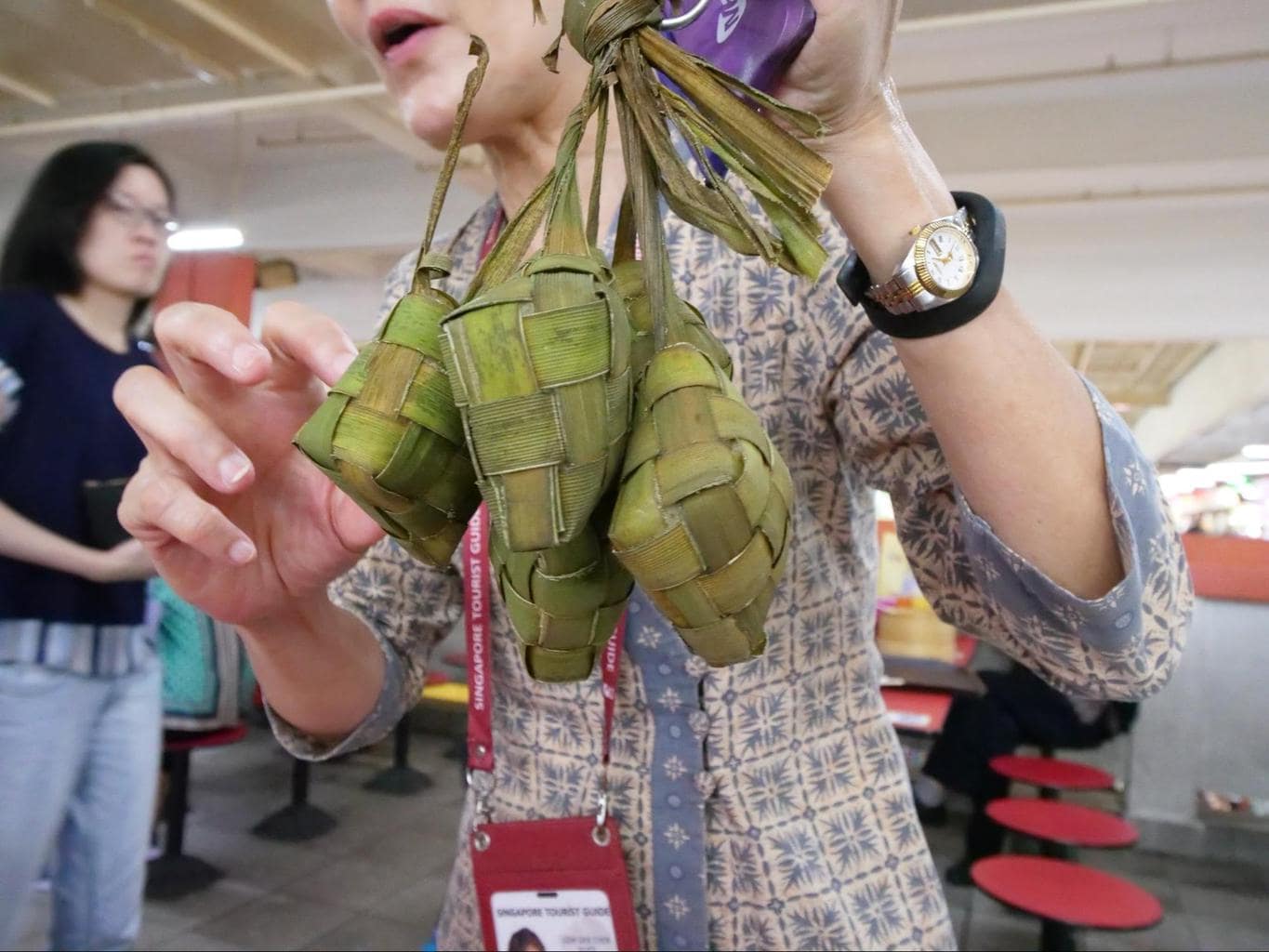 We always love going on Context Travel tours because they offer authentic and professional insights into the country, town, area and topics you are experiencing. Context Travel Food Tours and Cooking Classes are no exception. They offer not only fun and friendly culinary journeys but also deep insight into the history and culture of each dish.
Explore wet markets, learn how to barter, and then cook up a storm with these fantastic food tours and cooking classes in Singapore.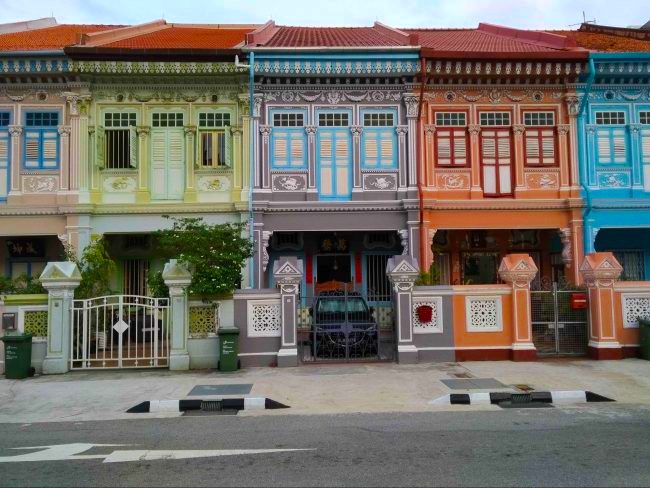 This speciality food tour led by a local expert or private chef explores dishes from Malay, Eurasian and Peranakan cultures. Venture through Geylang Serai and Joo Chiat on a 3 hour food where you'll get to try an array of different cuisines from various communities.
It's an off-the-beaten-path tour for those looking for something truly authentic as the sun sets and the lively markets begin to thrive. Walk through the traditional kampong houses and gorgeous shophouses as you taste local favorites like Putu Piring (traditional Malay steamed rice cake) to Teh Tarek ('pulled' local hot tea), Malay curry puffs to Otak Otak (a grilled fish cake wrapped in banana leaf).
You'll learn about the particular ingredients and spices that make the food so special, as well as the history of the area where East meets West to form a new hybrid, Eurasian cuisine. Another hybrid you'll get to explore is the Peranakan heritage foods like laksa. There is also an option for a morning Peranakan Heritage Tour if you're not a night owl.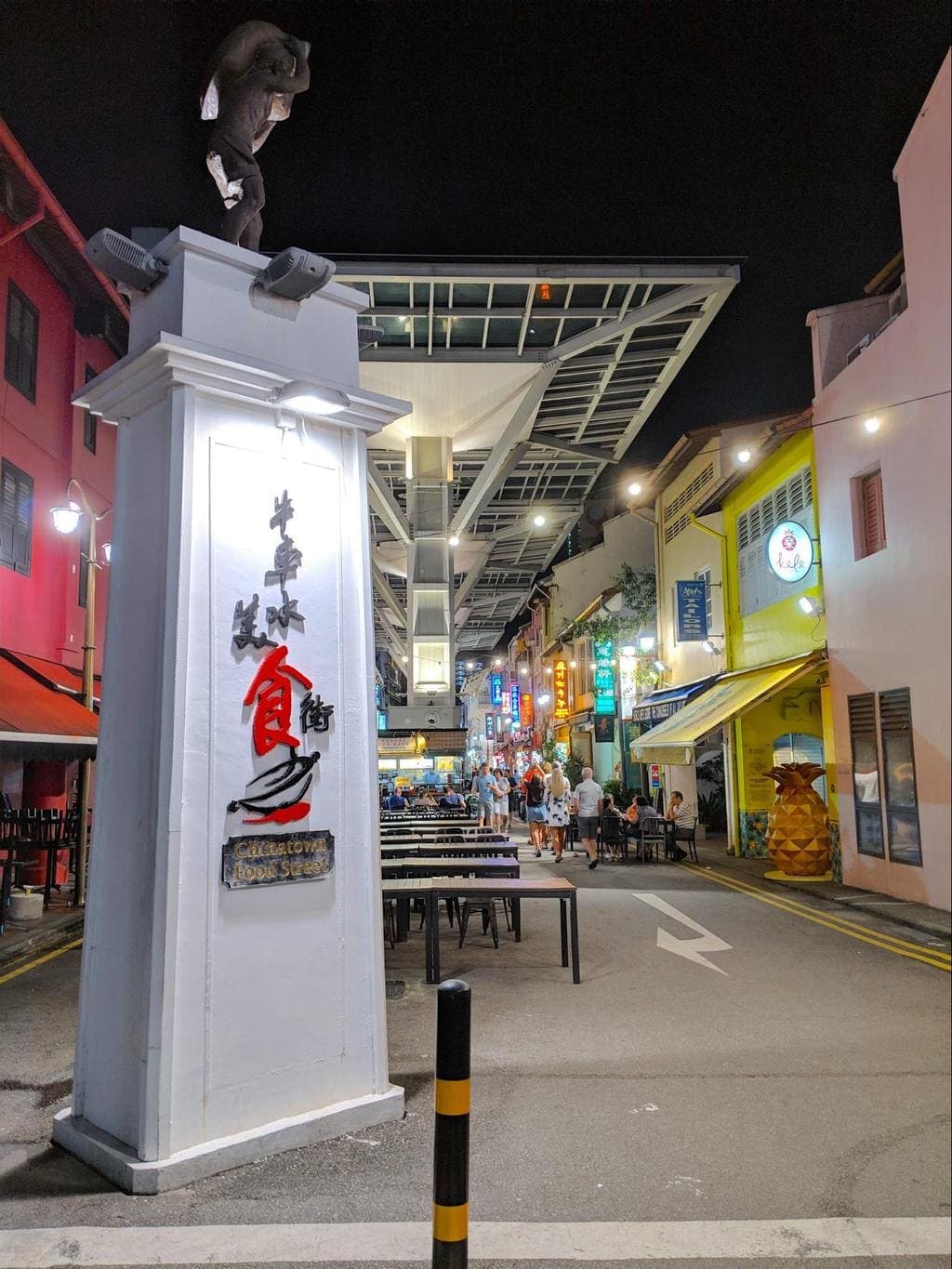 This food tour from Context Travel dives deep into the heart of Singaporean cuisine with a look at some of the best Hawker Centres like Chinatown Complex and Maxwell Food Centre. These foodie hotspots reflect the myriad flavors and cultures that make up Singaporean cuisine.
This 3-hour food tour explores the vibrant and trendy neighborhoods of Chinatown and Tanjong Pagar where you won't only get to taste all the amazing food, but you'll also learn about the history of Singapore hawker centres.
The tour will explain the five pillars of Southern Chinese influence (Cantonese, Hainanese, Hakka, Hokkien and Teochew) through its tastes, sites and smells. From coffee and traditional kaya or peanut toast to Teochew noodles, barbecue pork rice to Hokkien pork dishes, you will be salivating as you're being educated.
The Hawker Centre Hopping Food Tour also makes a brief stop at the Buddha Tooth Relic Temple, which is a great way to end the day.
Another great way to experience the best cooking classes in Singapore is to through an Airbnb experience. This way you get to interact with locals while learning a new skill. If you already are a local, then it's a great opportunity to make some new friends with similar interest.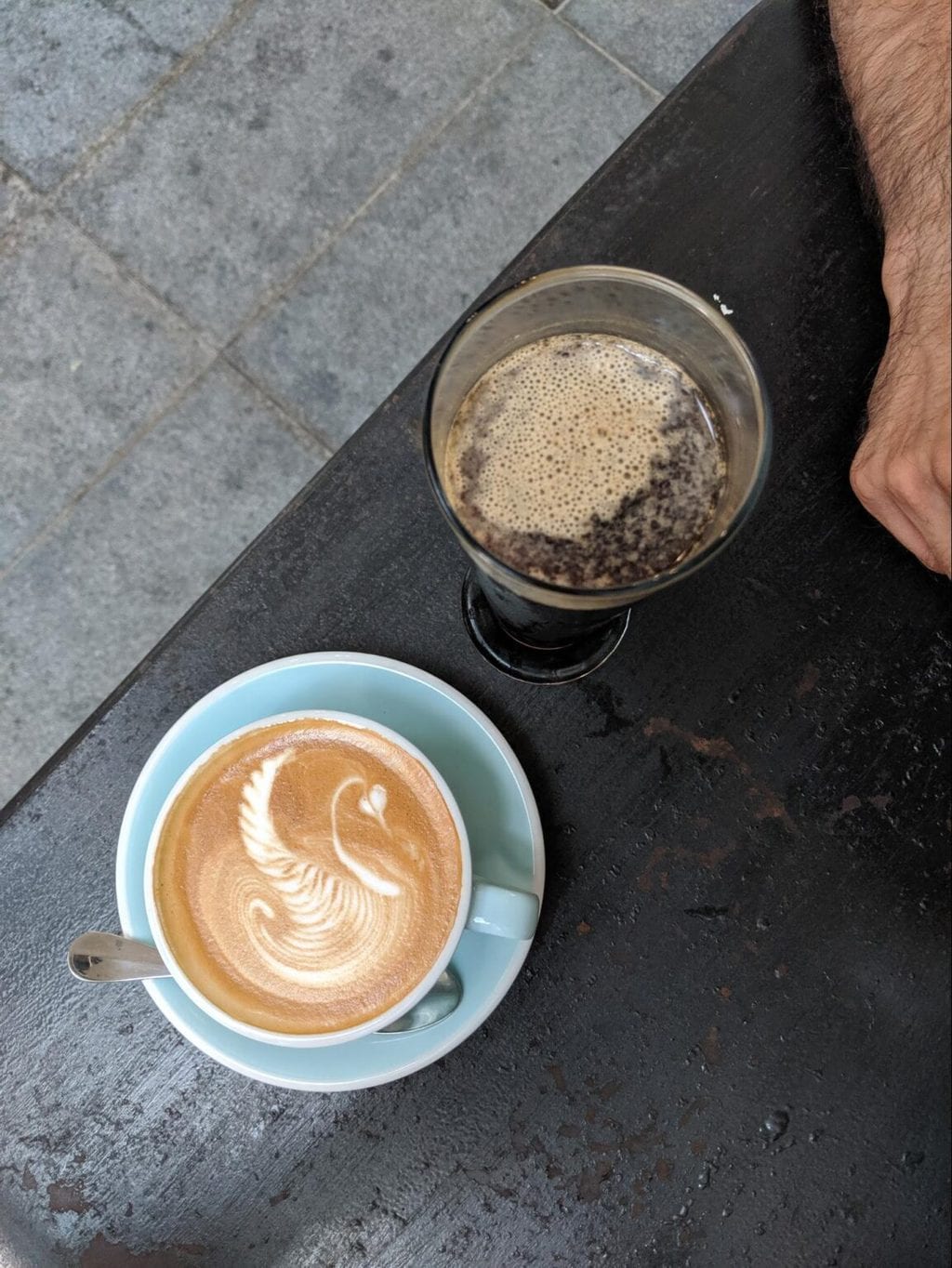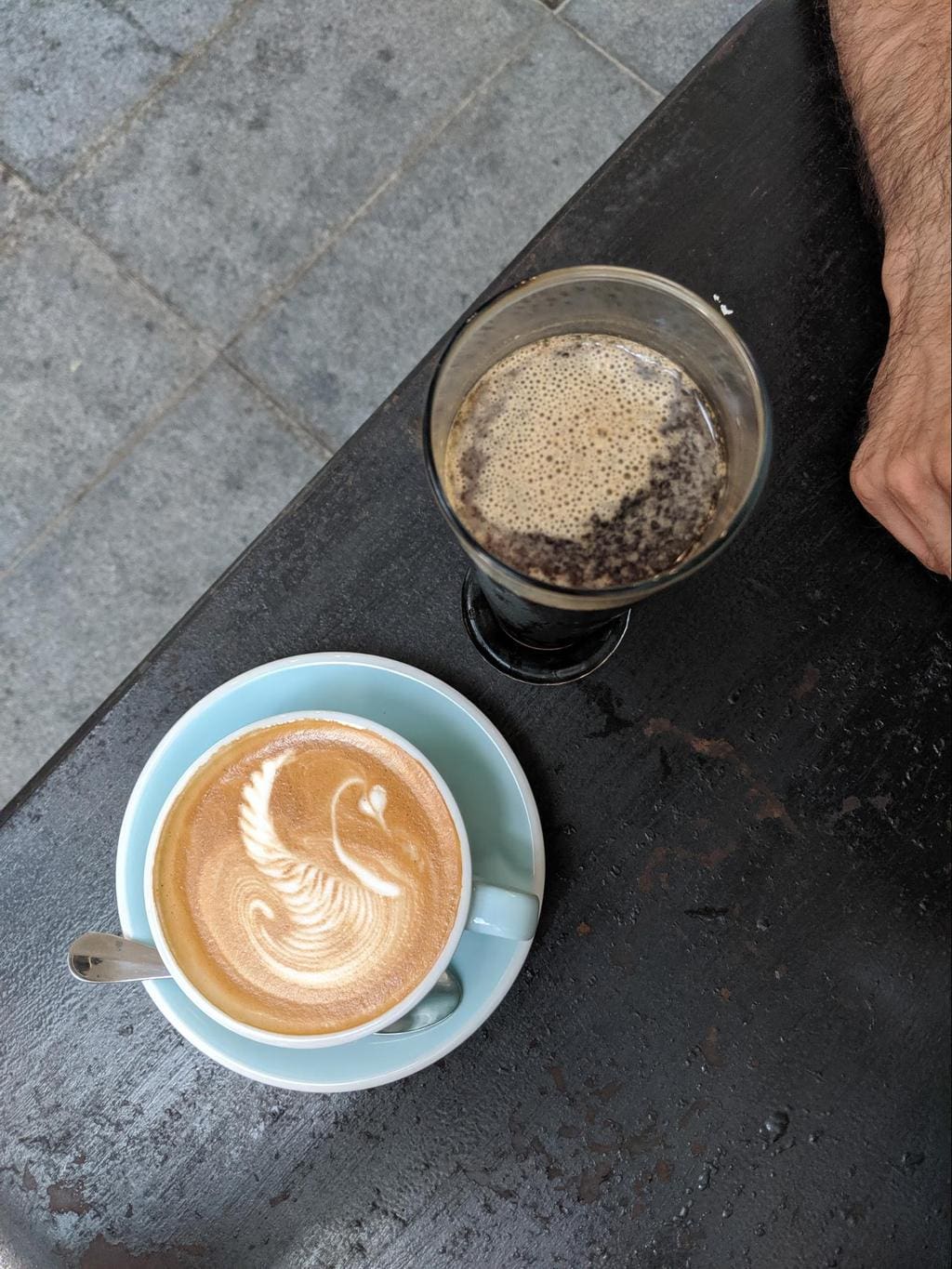 Just like the boba tea workshop mentioned above, this is not necessarily a cooking class, but it is super fun either way! Here you'll get to master the skill of latte art, a perfect class for coffee lovers and aficionados.
This lesson actually goes beyond only latte art and let's you discover the history of coffee from seed to cup with a dive into the different types of coffee beans, coffee bean storage, how to brew coffee, and an introduction to espressos.
You'll learn all the secrets of how to make the "perfect" cup of coffee, as well as what foods to pair with coffee. And of course, you'll be guided through the process of how to make a fabulous looking cup with latte art techniques.
This class is held at specialty coffee shop The Wired Monkey near Little India in Dunlop Street, an upcoming cafe street. So you know you're in very good hands, as they take their coffee very seriously.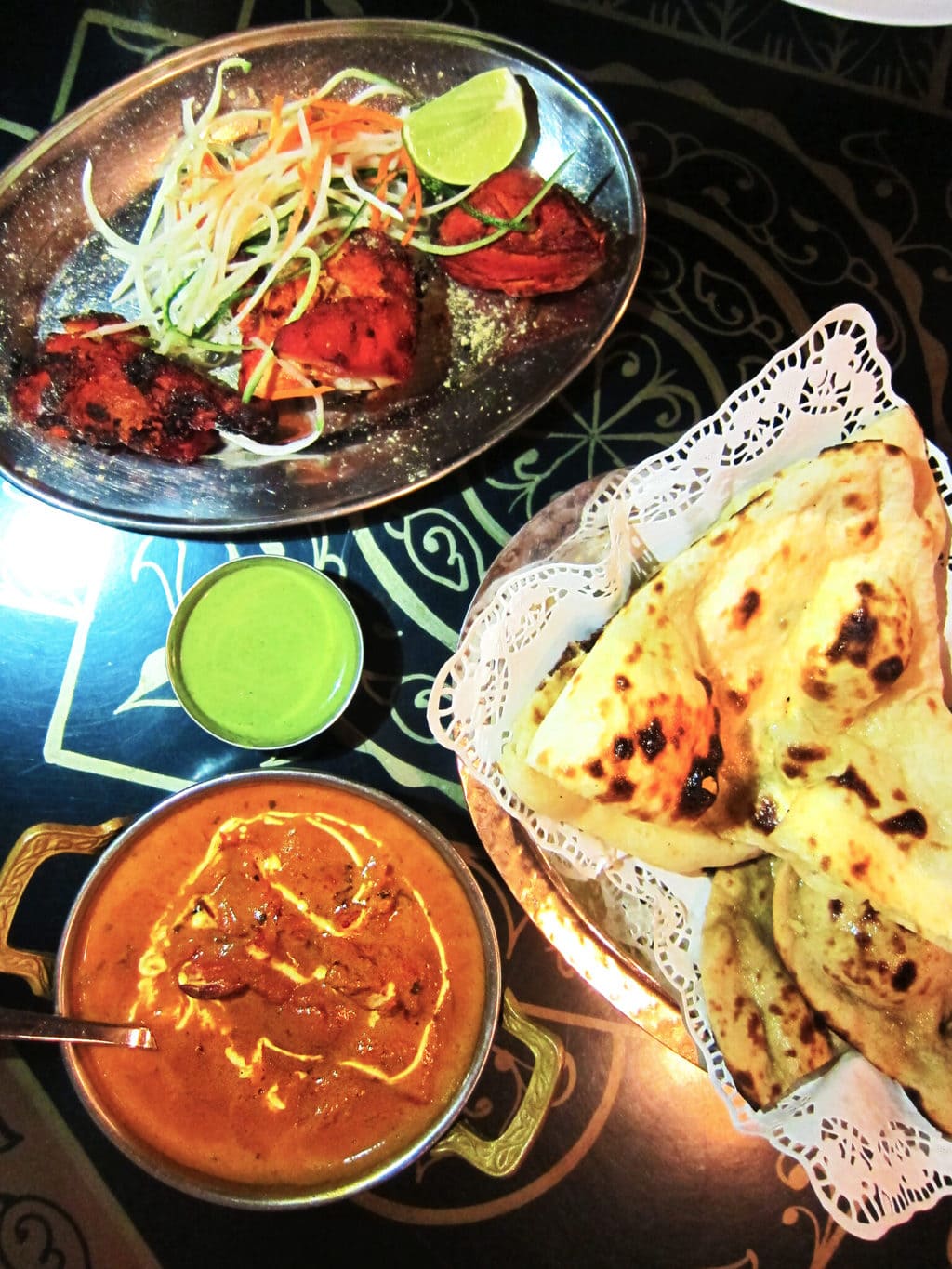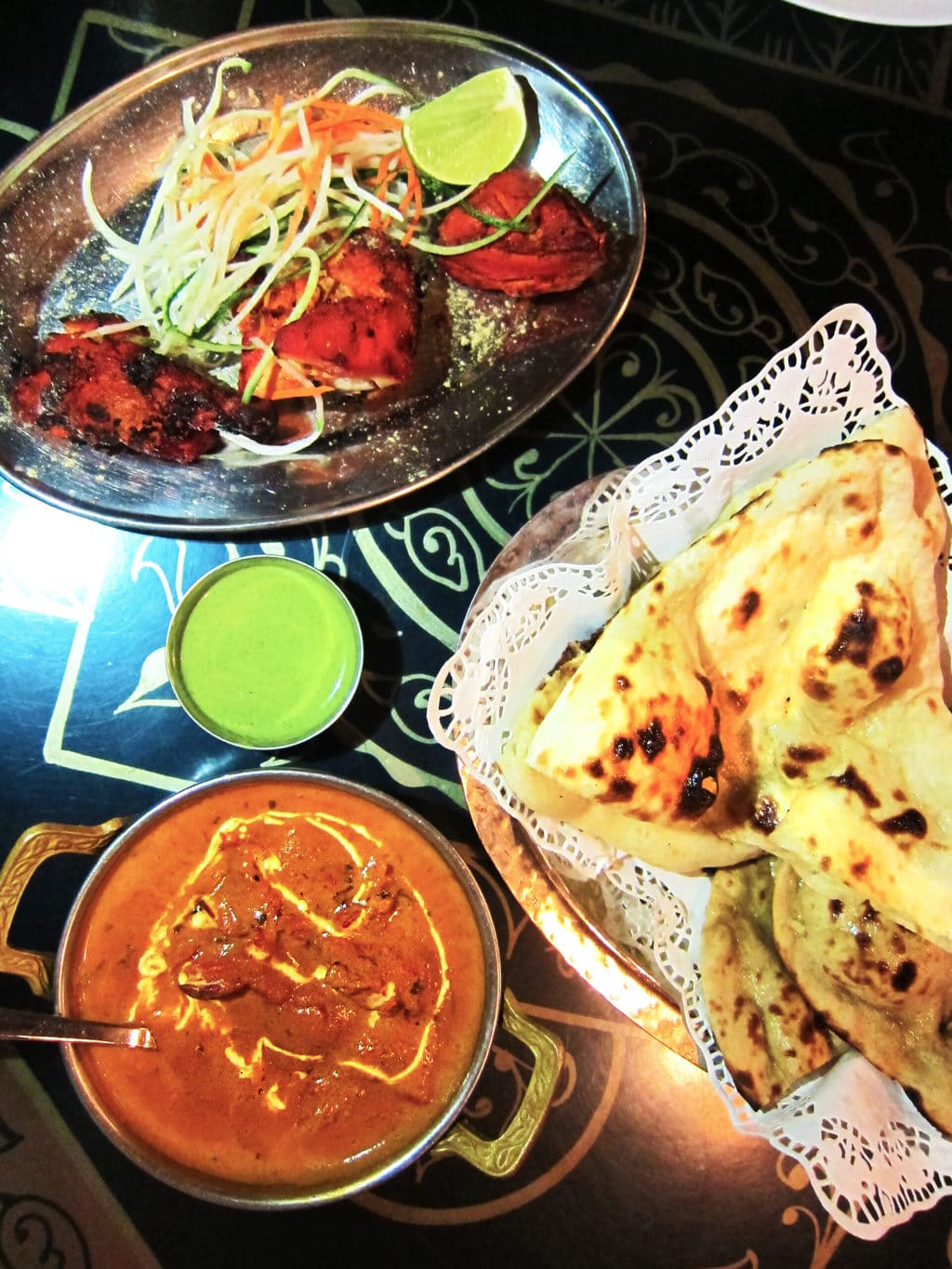 Want to curry favor with your dinner guests? Why not take a specialty home-style Indian Curry workshop through Airbnb Experiences! Learn how to build the foundation of a delicious curry and then build on this base with amazing ingredients to construct some bold flavors.
To compliment your scrumptious and authentic curry, you'll also learn how to make a simple Peas Pulao (a rice dish). But it's not just the flavor that will impress, after you make your dish you'll also be guided on how to plate it so that you can impress your guests or your IG followers.
As this is an Online Workshop conducted via Zoom, you will be safe in the comfort of your own kitchen while getting expert advice on the video call. It's not only great one-on-one but makes for a fantastic private team building event, no matter where you are in the country (or the world!). Your guide and professional chef, Dhruv Shanker, was even selected as one of Airbnb's top 5 Cooking hosts globally!
The vibe of this cooking workshop from Airbnb Experiences is all in its name – family. Your head cook and guide Arlette, affectionately known as Mummy Soh, is a septuagenarian living an active and healthy lifestyle in Singapore.
So the class has a warmth and familiarity to it with a deep authenticity. You will get a crash course on how to grow your own crops using the latest urban farming technologies – brilliant for locals where imported ingredients can get expensive.
After learning the intricacies of home farming, you'll get to forage for baby kedondong leaves which you will then pound into a pesto. Understand how to make a healthy tea and rice after plucking blue pea flowers. And finally cook a scrumptious and nutritious three-course meal to your taste and diet, using Mummy Soh's family recipes. Sit down with the rest of your new family for a hearty meal while you get lost in conversation.