With so much to do in Singapore, especially when the weather is great, it's difficult to know where to begin exploring. From exploring hidden beaches to visiting cultural enclaves like Little India or Chinatown, you can explore for days on end without being bored. But what about things to do in Singapore when it rains?
Fear not, because the Lion State will keep you entertained no matter whether the sun is out or the monsoon showers are keeping you indoors. Find out all the best indoor activities and things to do in Singapore when it rains whether you have a family or are solo.
Visit one of the many museums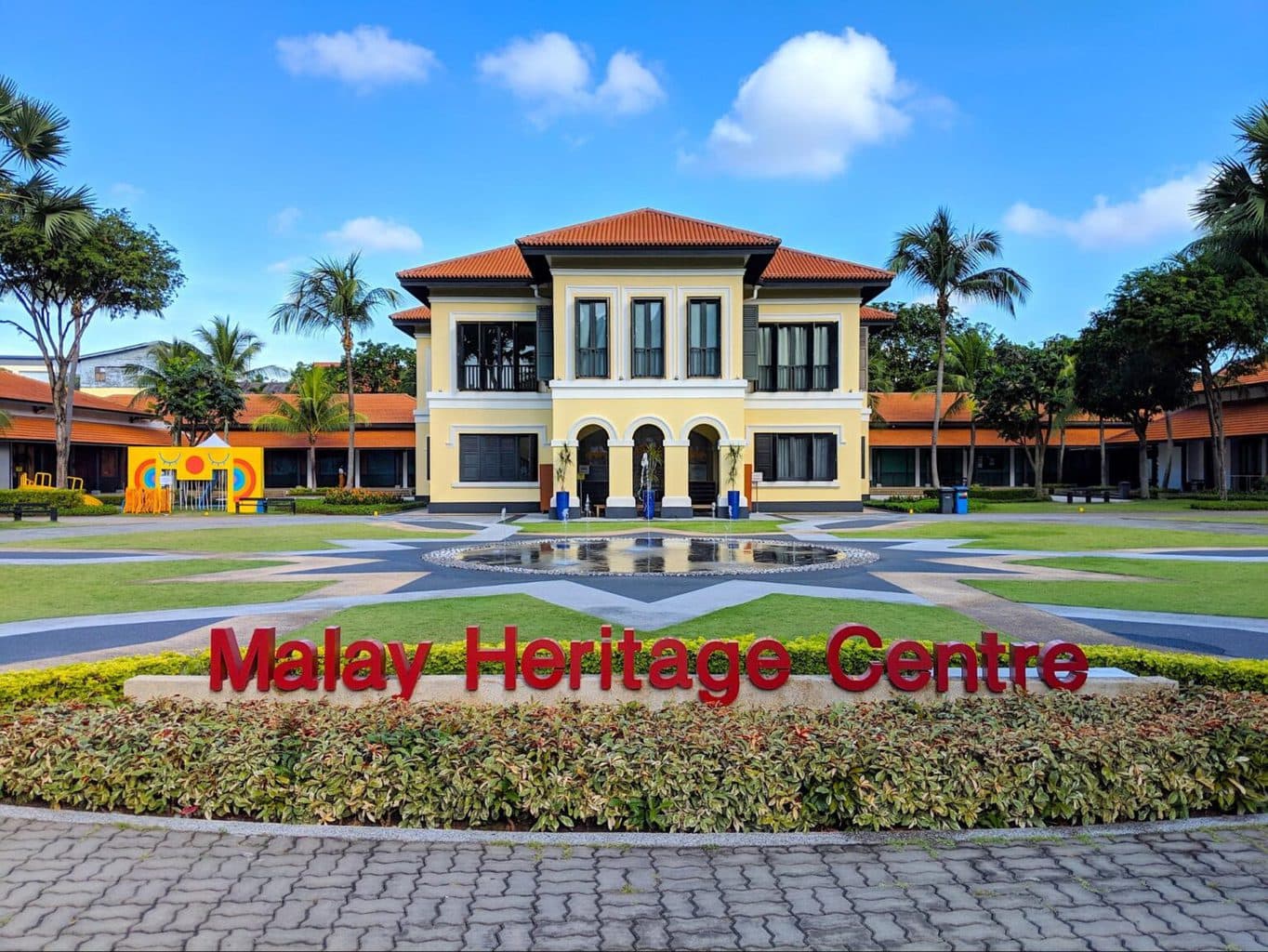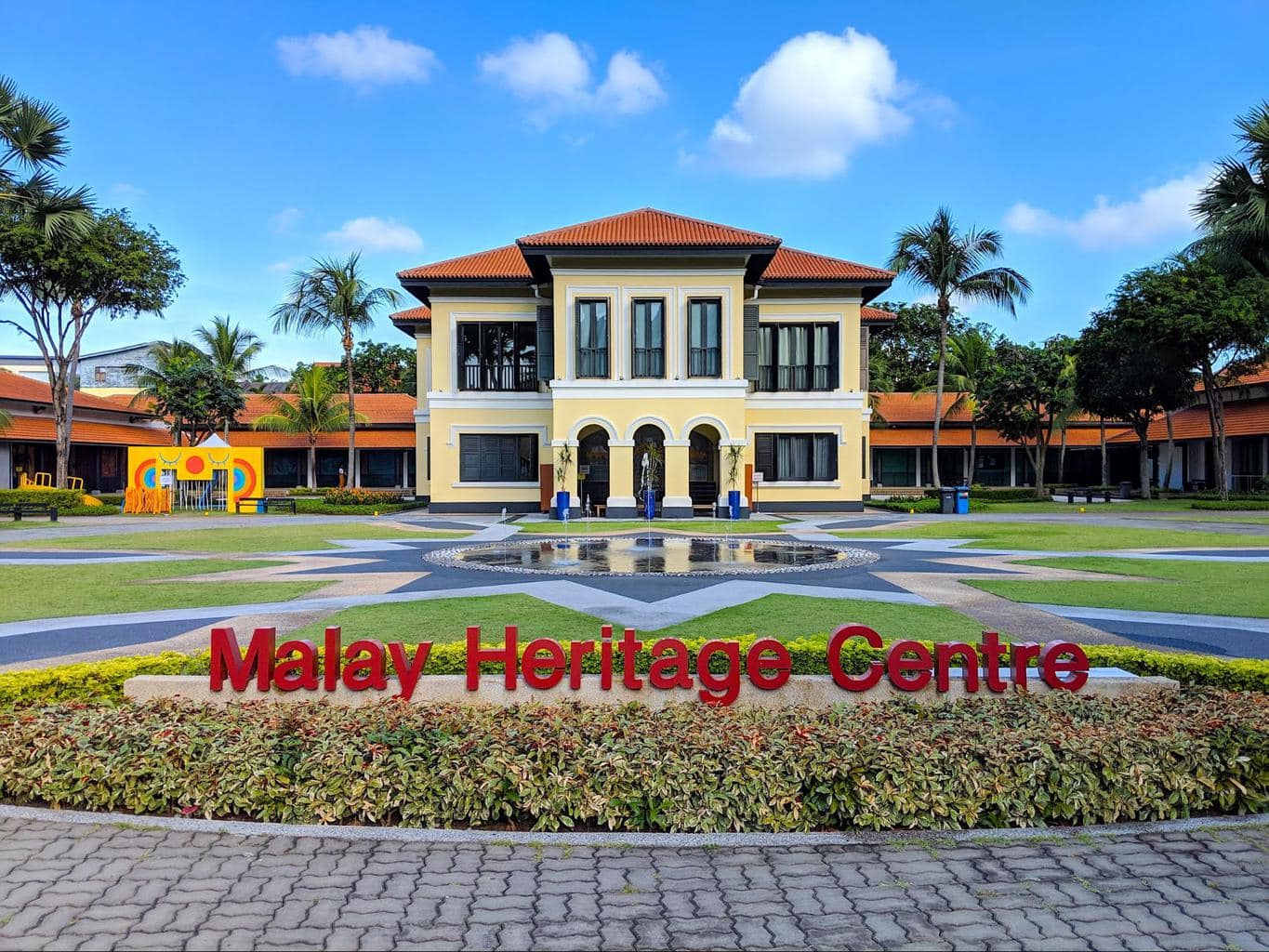 With so many museums in Singapore to explore, exploring them is the perfect activity to keep you busy when it rains. From cultural museums like the National Museum of Singapore historic sites like Battle Box which explores Singapore's fall to Japan in World War II, you can wander these premises for hours on end.
Make a solo trip to cultural museums like the Malay Heritage Centre and the Indian Heritage Museum or take the kids to see some extraordinary exhibitions like teamLab at the ArtScience museum.
If it's education you're after, the Singapore Science Centre and Singapore Discovery Centre are two more fantastic options for intelligent families and the Natural History Museum is great for kids and adults to see dinosaur skeletons and all sorts of taxidermy animals, especially birds.
You might be so engulfed in the exhibitions that you forget all about the miserable weather outside.
Visiting the museums when it rains is the perfect way to get a deeper understanding of Singapore through its history, culture and art. See our full list of museums in Singapore to visit (with discounted online tickets).
Immerse yourself into art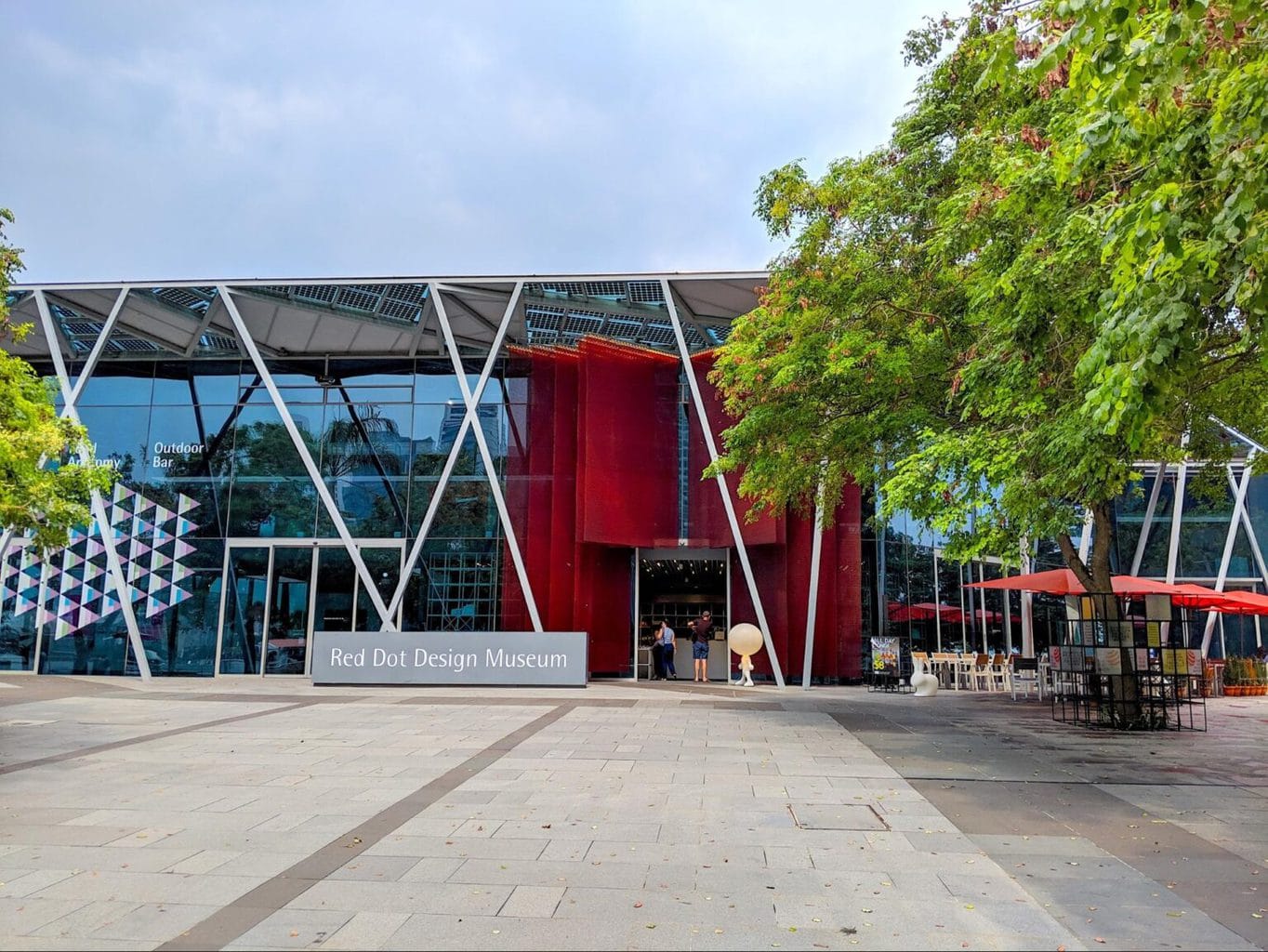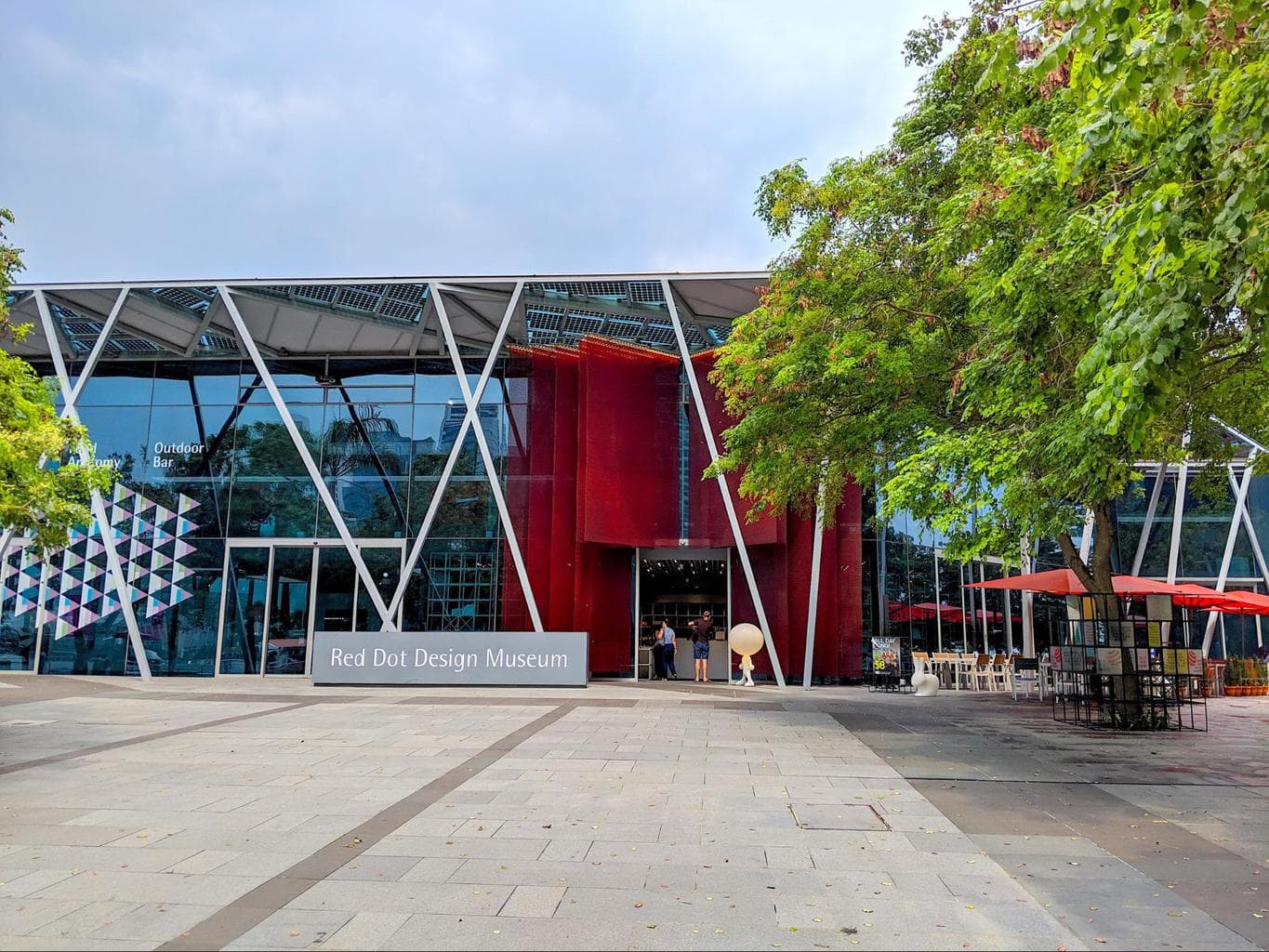 If you're more into art than history, there are also plenty of indoor art galleries to peruse to catch some inspiration. From the larger art museums like Singapore Art Museum to the smaller galleries such as Kult Studio & Gallery, there is something for all tastes.
There are also quirky and fun artsy-type galleries like the Vintage Cameras Museum, German-based Red Dot Design Museum Singapore, or nature-inspired and colonial-chic Gillman Barracks.
All the best art galleries and museums are in our list of museums in Singapore to visit (with discounted online tickets).
Scale the Cloud Forest waterfall at GBS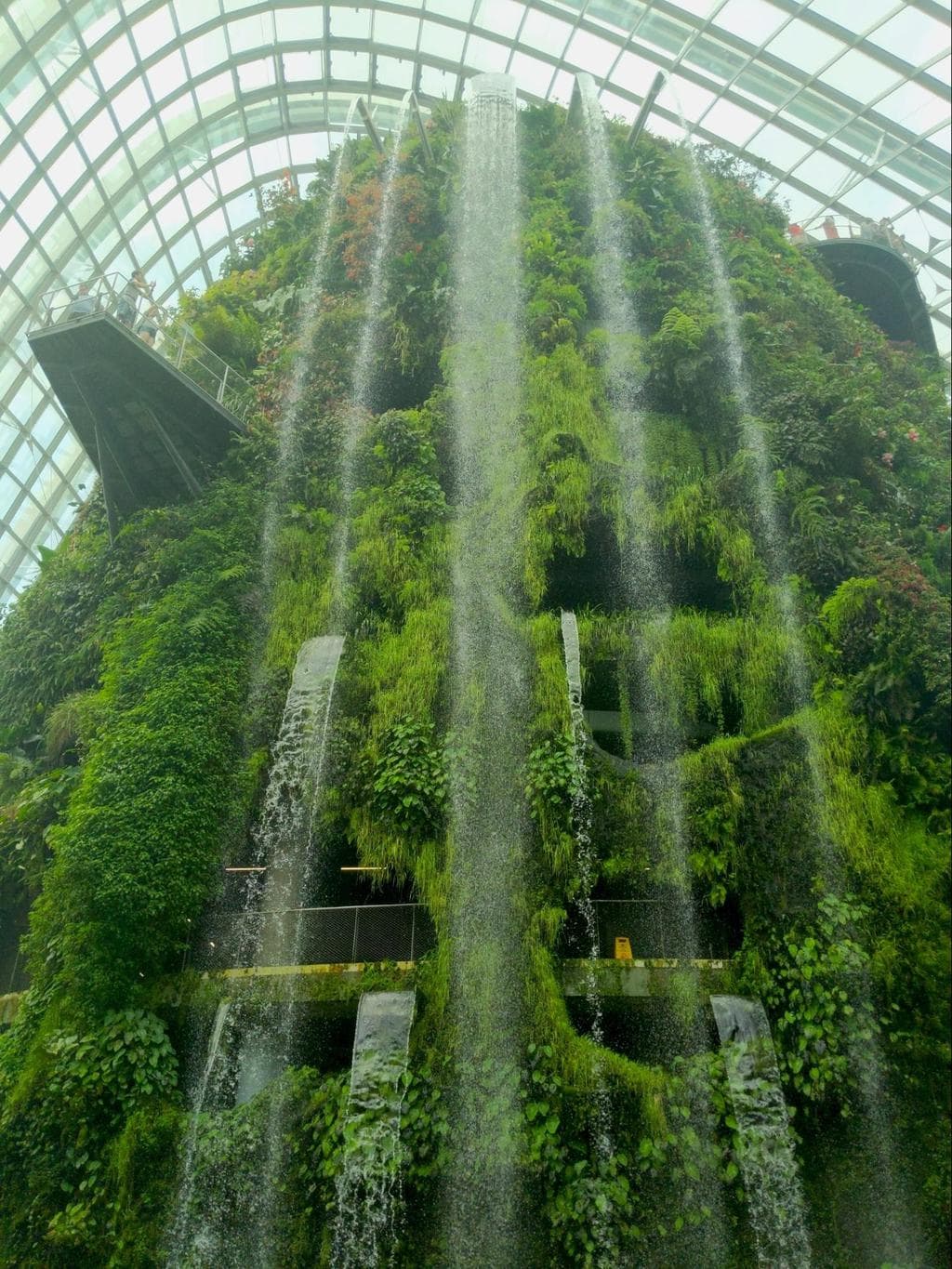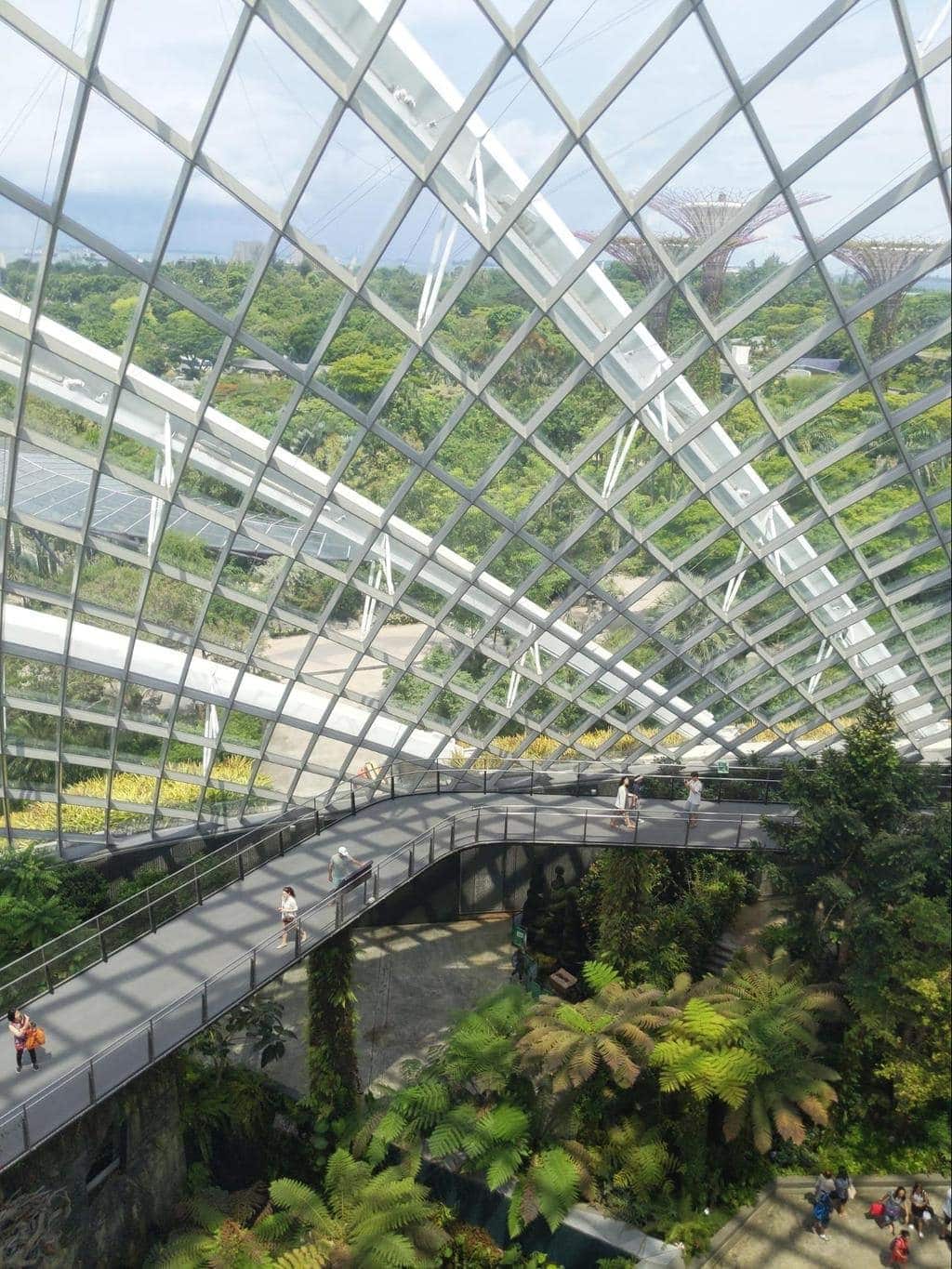 It's no secret that Singapore has some amazing outdoor activities in nature, from riding a bike in the North Eastern Riverine Loop to strolling through Pulau Ubin. But what's even better is that you don't need to go outside to enjoy nature in Singapore.
In our guide to Gardens by the Bay you'll see that you can actually take a quick hike up the 35-metre Cloud Forest waterfall which simulates an actual waterfall and mountain. There is beautiful greenery all the way to the top where you can stop to smell the flowers along the way. There are also exhibitions and educational rooms along the spiral ramp to the top so you can walk at your leisure while taking stops to educate yourself.
The indoor Flower Dome is the world's largest glass greenhouse certified by the Guinness World Records with a 15-min free guided tour. Floral Fantasy is another indoor attraction at Gardens by the Bay located at Bayfront Plaza.
Don't forget to grab a poncho and head to the Gardens by the Bay Light Show which happens rain or shine 24/7/365.
Sentosa indoor activities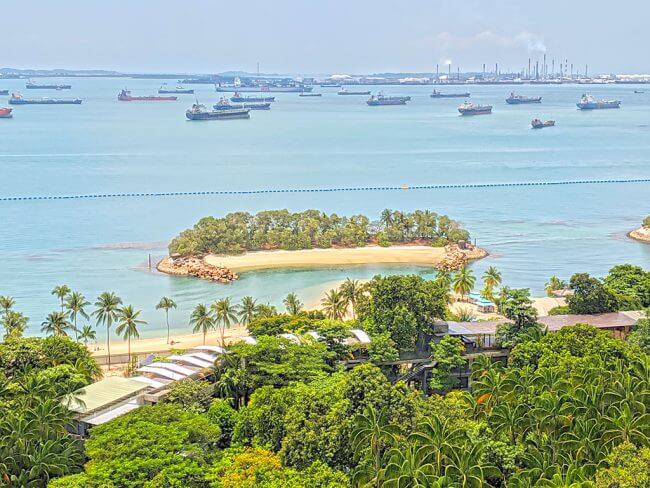 When you usually think about Sentosa, images of sunshine, sand and sea most likely come to mind. But there are actually plenty of activities to do in Sentosa when it rains. First of all, you can catch the cable car from Mount Faber which is a thrilling way of getting into the island, even when it rains.
You can then explore one of the many different indoor activities on Sentosa from family-favorite SEA Aquarium, the whacky and wonderful Trickeye Museum, or float in the air at iFly. If the rain does decide to take a break, you can always roam around and explore nature.
Remember to take our complete guide to Sentosa Island with you before you go for some insider info.
Shop local at Orchard Road & beyond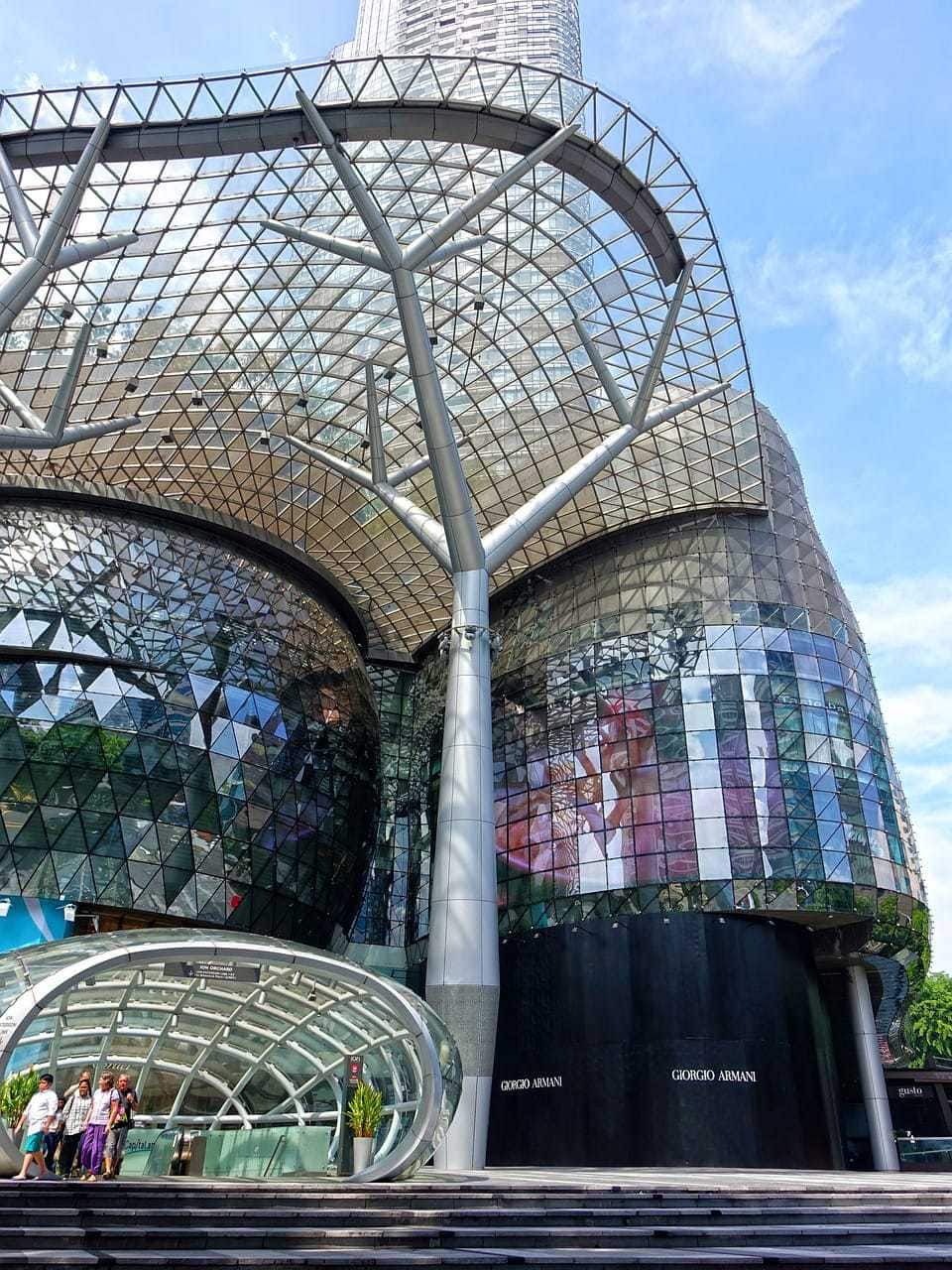 What better way to pass the time on a rainy day in Singapore than going on a marathon shopping spree. The length of the covered shopping street spans 2.5kms so if you plan on completing the entire area in one go, you'll definitely burn some calories too.
You'll find everything on this stretch from beauty products at Plaza Singapura, local brands at Ngee Ann City, fashion accessories at Wheelock Place, budget-friendly options at 313@Somerset and all the top brands at the iconic ION Orchard (among many others). 
There are restaurants and coffee shops throughout the premises to rest your feet and get your energy back. And there are other fun activities to keep you entertained like visiting ION Sky on the 56th level of ION. And the best part, the entire road is connected either via undercover or underground walkways, so you won't even need an umbrella once you arrive.
While Orchard Road is the go-to shopping destination and probably one of the things to do in Singapore when it rains, don't forget that there are other amazing spaces to get your retail therapy fix and shop local. From Jewel Changi to Funan Mall, The Shoppes at Marina Bay Sands to Bugis+, there are shops for every taste and each budget.
Have a drink at the Quays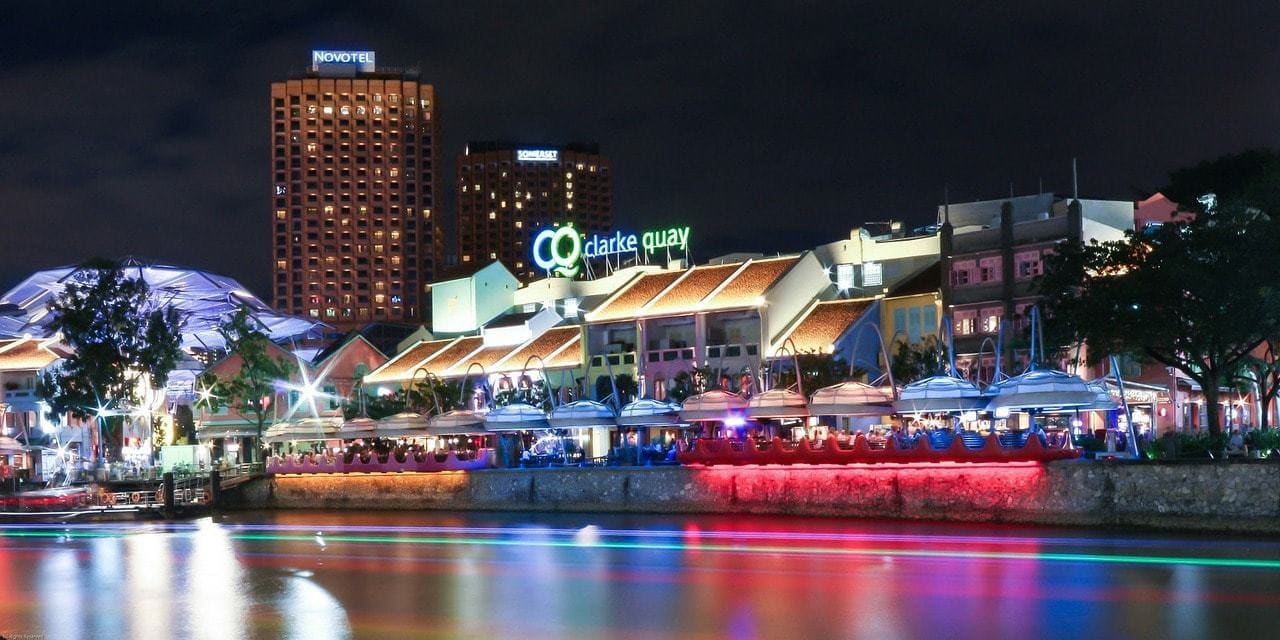 There is an area along the Singapore River known as the Quays that consists of three hip enclaves that are perfect for sundowners. What was once a thriving gateway for bumboats to carry their loads into the godown (warehouses), is now the bustling area that separates the Colonial District from the CBD.
Boat Quay is a great spot to explore for foodies and mixologists, particularly behind the main strip where you'll find speakeasies and cocktail bars (try 28 HongKong Street, Ah Sam Cold Drink Stall or Molly Malone's).
Next up is Clarke Quay, by far the most popular of the Quays, where you'll find all types of eateries, bars, pubs and clubs. The area is ostentatious and vibrant, so it's not for those looking to have a quiet and romantic evening.
Party-going twenty-somethings and bring their best ensemble to escape the pouring rain well into the early hours of the morning. Get to institutions F Club x Attica SG or Zouk for your fix of all-night dancing.
The third on the list, Robertson Quay, is an expat affair where hip alfresco dining meets wine aficionado snobbery. It's a more refined Quay where you can sip a leisurely cocktail while looking over the river.
If the rain clears up, take a stroll along all three Quays to really lap up the Singapore night-time vibe. By day, watch the rain fall down with a coffee and book at Botany Cafe or Common Man Coffee Roasters. Come night, take a seat at Wine Connection, Publico Ristorante, or Bar Bar Black Sheep, just some choices among the among many other drinking holes.
Go on a spa day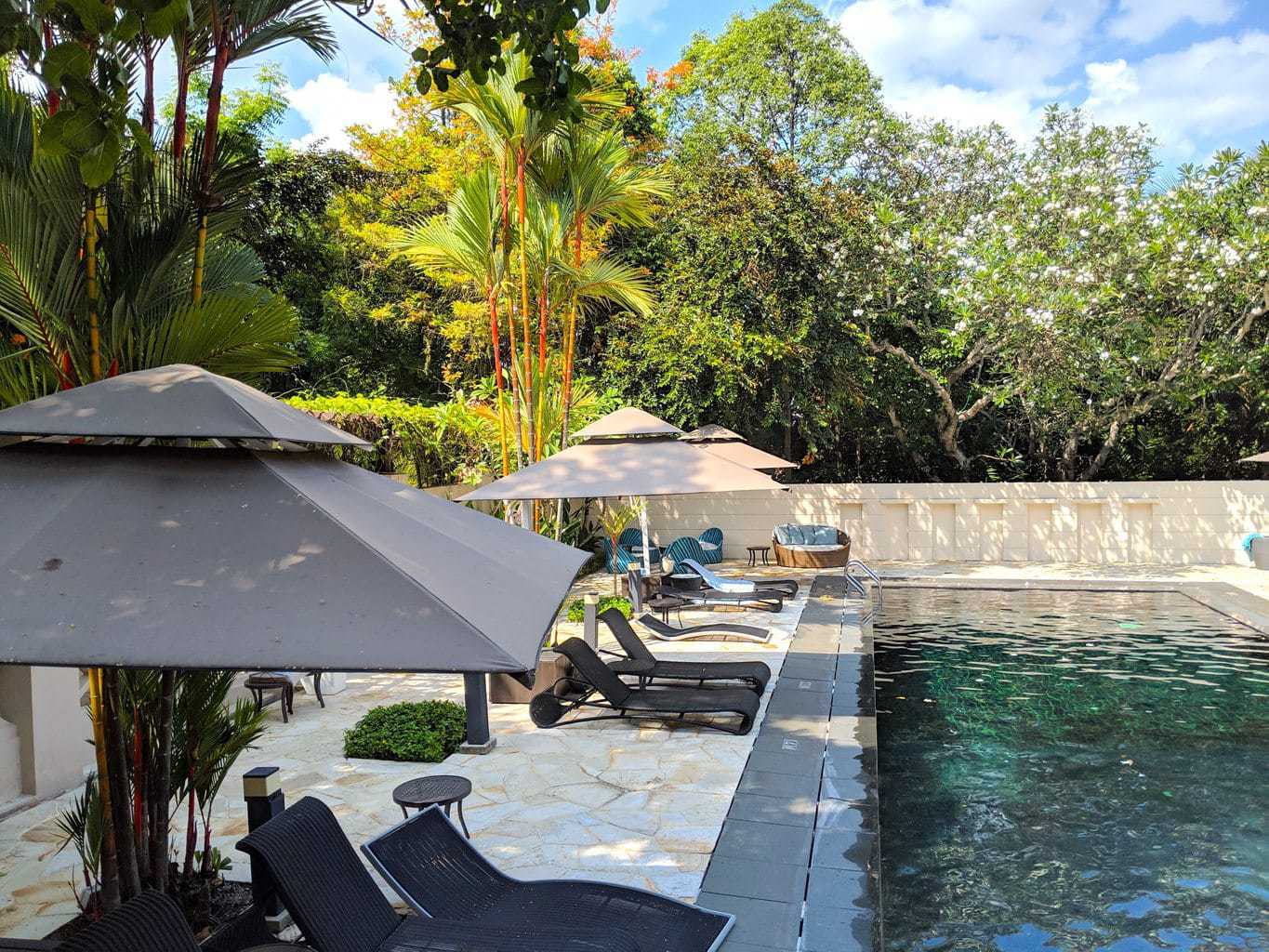 There is no shortage of world-class spas in Singapore to relax for some much needed me (or us) day while the rain pours down. Some have pools if you're not concerned about a little drizzle (we're talking about you Sofitel So Spa and Auriga at Capella), but if the monsoons are in full swing, you're better off at the many covered options around the city-state.
Your first point of call should be visiting the established brands at the best luxury hotels in Singapore. The award winning St Gregory Spa has three different locations around the island: Pan Pacific Singapore, Parkroyal on Beach Road, and Parkroyal on Pickering. The Banyan Tree brand brings its knowledge of wellness at its Spa at Marina Bay Sands. Align your qi at CHI at Shangri-La Hotel with their Signature Asian Blend Massage, get your Phuket fix at The Thai Spa or find a traditional Japanese onsen experience at Yunomori Onsen and Spa.
If you can't splash out for some self pampering at the top-tiered hotels, then try one of the premium chains across the country like Wellaholic or Natureland.
Trampoline Park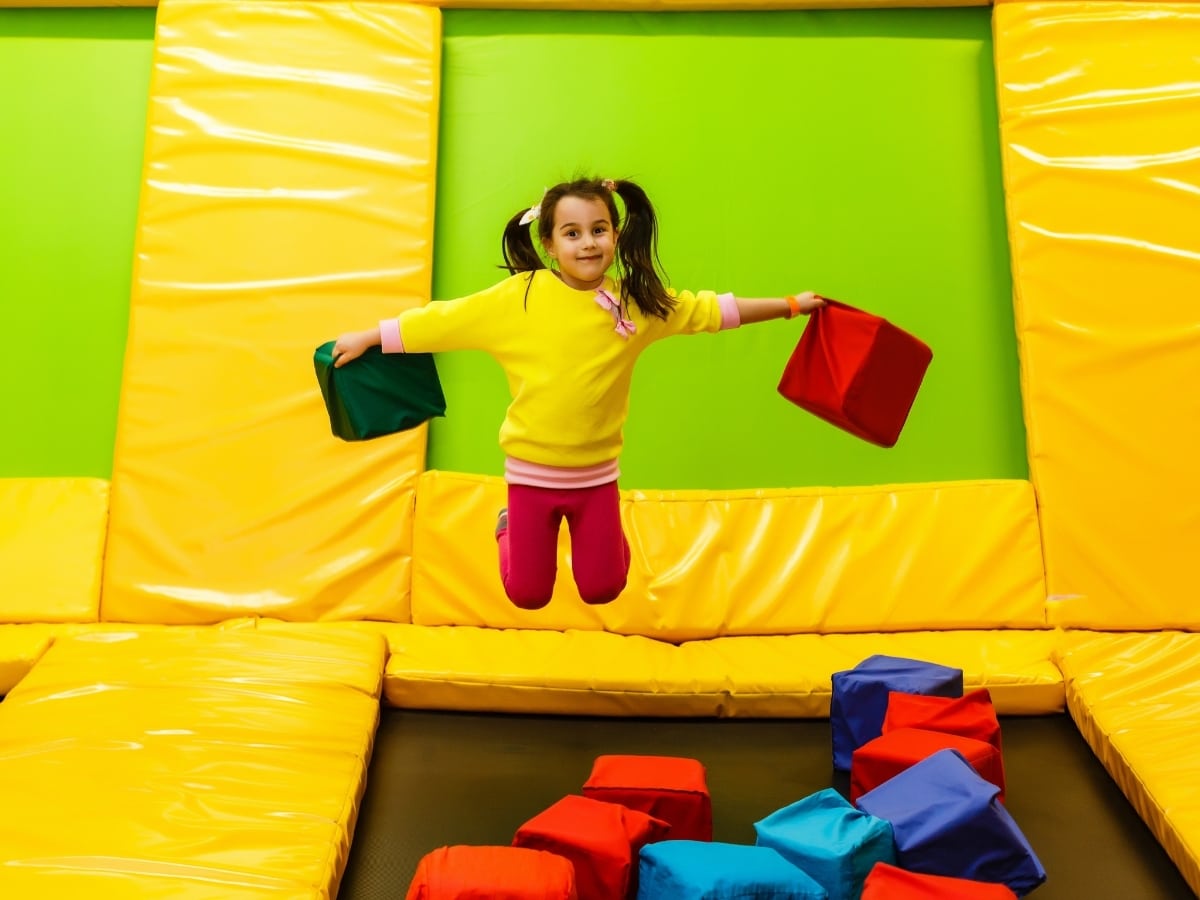 You may be a fan of bouncing around like Tigger from Winnie the Pooh. If jumping around for hours on end is your jam, then why not spend an hour at a trampoline park in Singapore. If you haven't been before, you may think that this is a strange concept, but trust us it's super exciting, especially for kids (and kidults).
They are more than just rooms filled with trampolines and actually become indoor activity parks where you'll get lost in the fun and won't even remember that it's pouring outside. There are games areas, tube slides, skate sections and so much more.
Top trampoline parks include SuperPark Singapore at Suntec City Mall, Bounce Singapore at Cineleisure Orchard, AMPED Trampoline Park near Robertson Quay, Katapult Trampoline Park in ORTO, or The Yard in Jurong East.
Play in the snow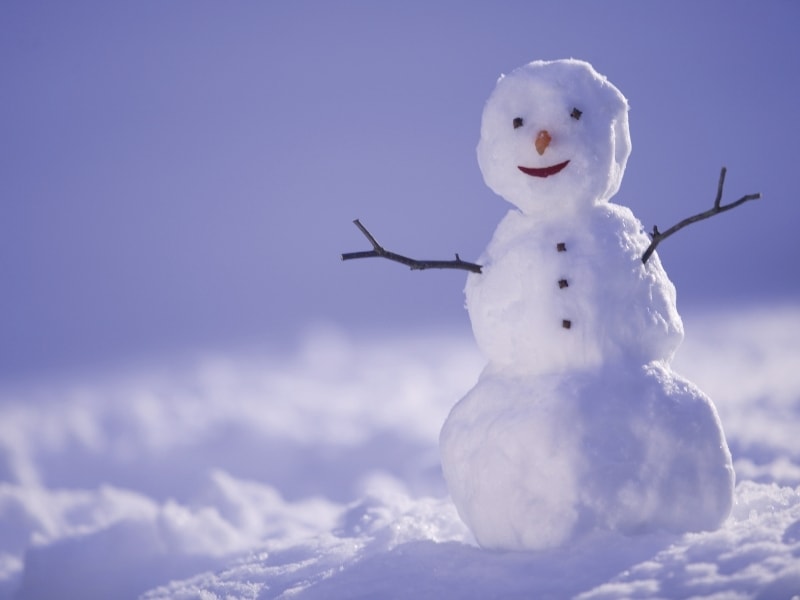 It may be humid, muggy and rainy outside, but that doesn't mean you can't experience a refreshingly cool winter in Singapore. A visit to Snow City will surely make you super chill, literally.
It's Singapore's first permanent indoor snow centre which was made for bored families looking for something new to do. You'll get to experience real snow (made using snow machines) and even a three-storey high, 60m snow slope to go snow tubing. It's perfect for residents of Singapore who miss the festive romance of winter back home.
There are bumper cars on ice, a snow shooting range, space for building real snowmen, and a rock climbing wall – entertainment for hours on end.
You can also visit the Science Centre Observatory right next door for more hours of fun, entertainment, education and star gazing. The amazing Omni-Theatre is Southeast Asia's first 8K 3D Digital Dome Theatre and is part of the facility.
Explore fun things to do online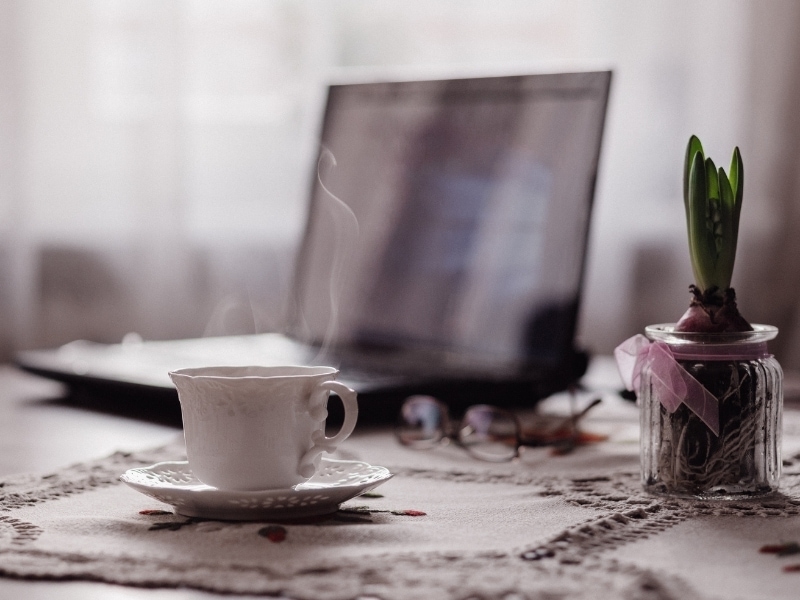 For the more introverted types or those who just couldn't be bothered to put on a pair of pants, there are actually so many fun things to do online right from the comfort of your own home. From learning a new language to visiting some of the world's most beautiful museums, you'll definitely find something to do
If it's difficult to find things to do in Singapore when it rains really really hard, you can open your laptop and explore all sorts of amazing things from learning how to cook to playing games with other people around the world.
We have made it easy for you to choose and have gathered an extensive list of things to do at home when you're bored. Read our article for 40 inspirational ideas. This way you can explore the world while sitting on your couch!
Enjoy an afternoon tea
For a more refined, eloquent and relaxed way to pass the time in Singapore when it rains, why not head to a top-tier hotel or restaurant and sip some quality tea with delectable treats. It's a great option for passing time with friends, getting lost in conversation and delicious edibles.
Our favorite places for a spot of tea include:
Take a cooking class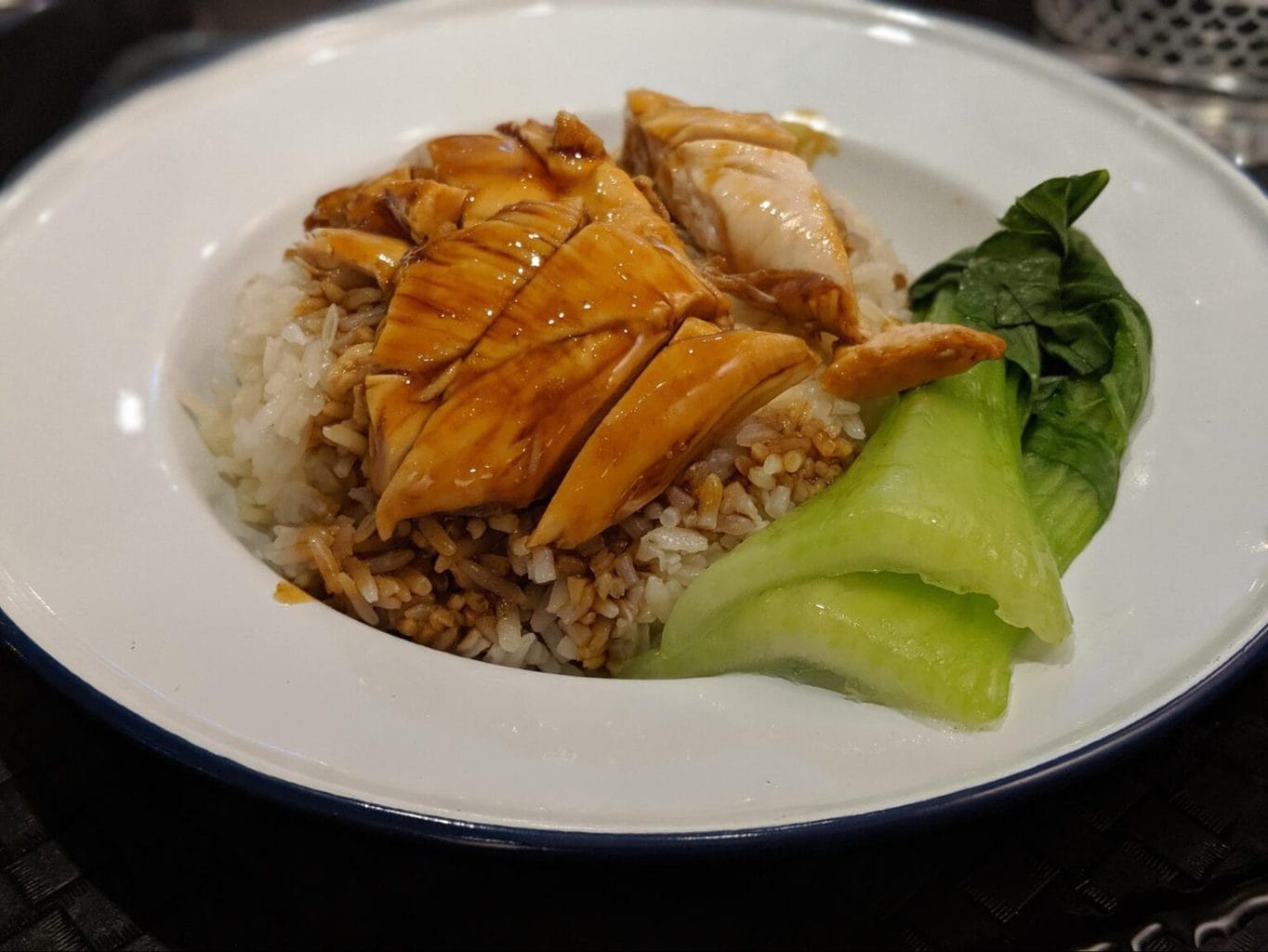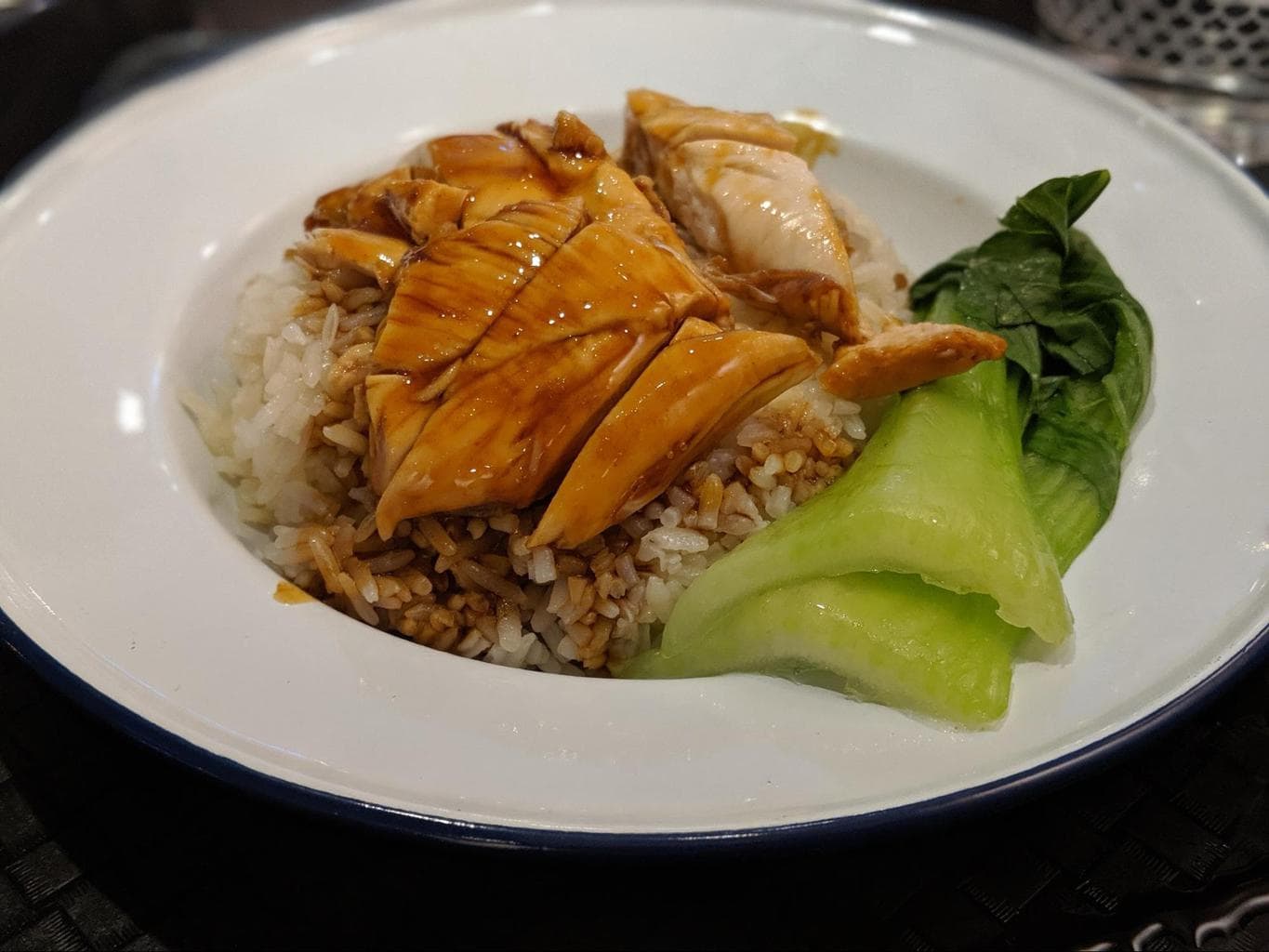 A fantastic way to learn about Singapore's history and culture is through its food. Singaporeans are food-obsessed and have so many authentic dishes, so not tasting the country's culinary offerings means missing out on a huge part of what makes Singapore unique.
Go one step further and take part in an actual cooking class where you can learn how to create national dishes like Laksa or Chicken Rice. The experiences are super fun where you're guided by expert chefs who not only have deep knowledge about the food, but will also impart insight into the history of the Little Red Dot.
There are options for both offline and online classes, so you don't even have to leave your home to learn a new skill, perfect for when it's pouring. Check out the Best cooking classes in Singapore where we gathered all the greatest culinary experiences for you.
Netflix and chill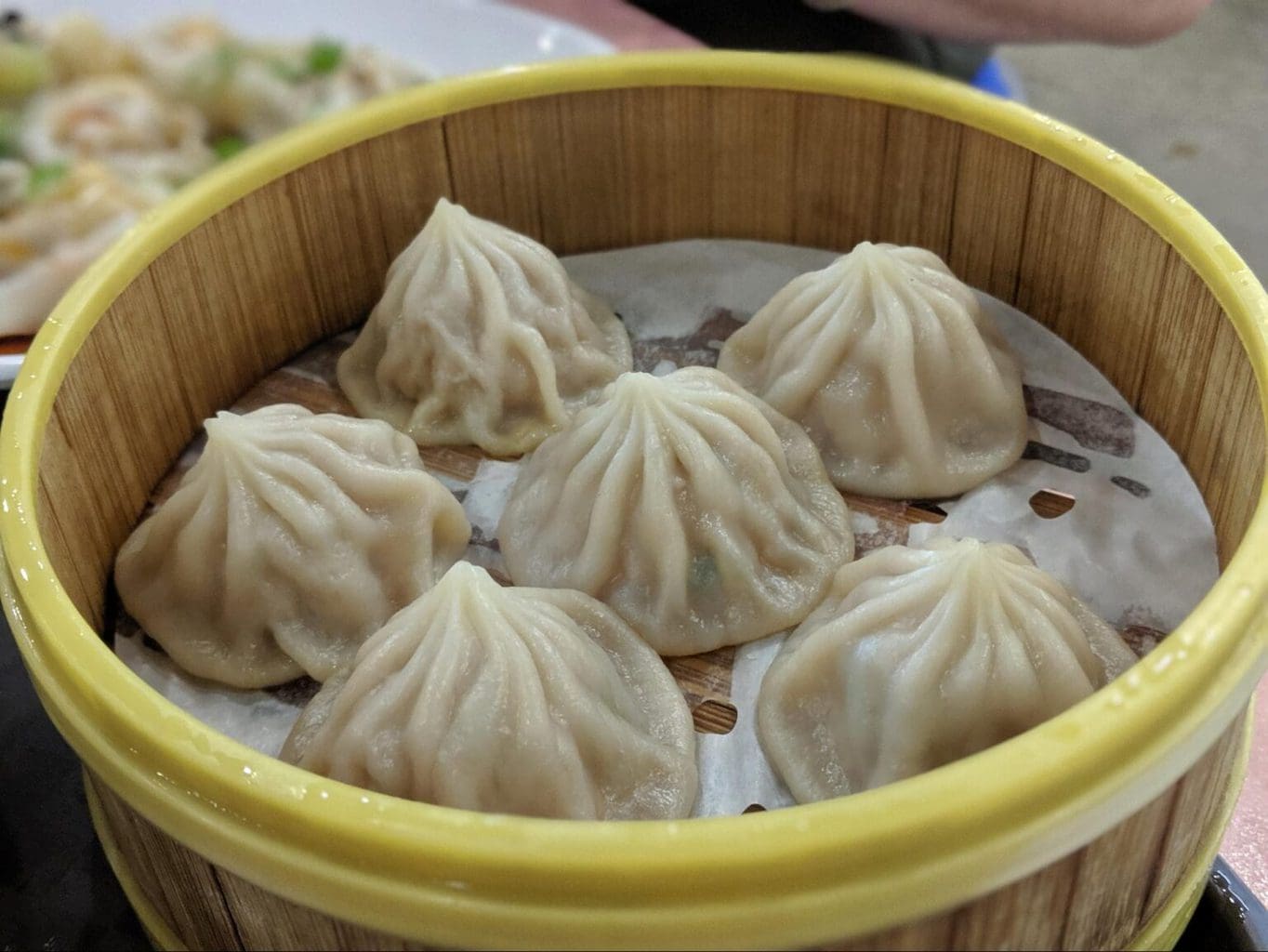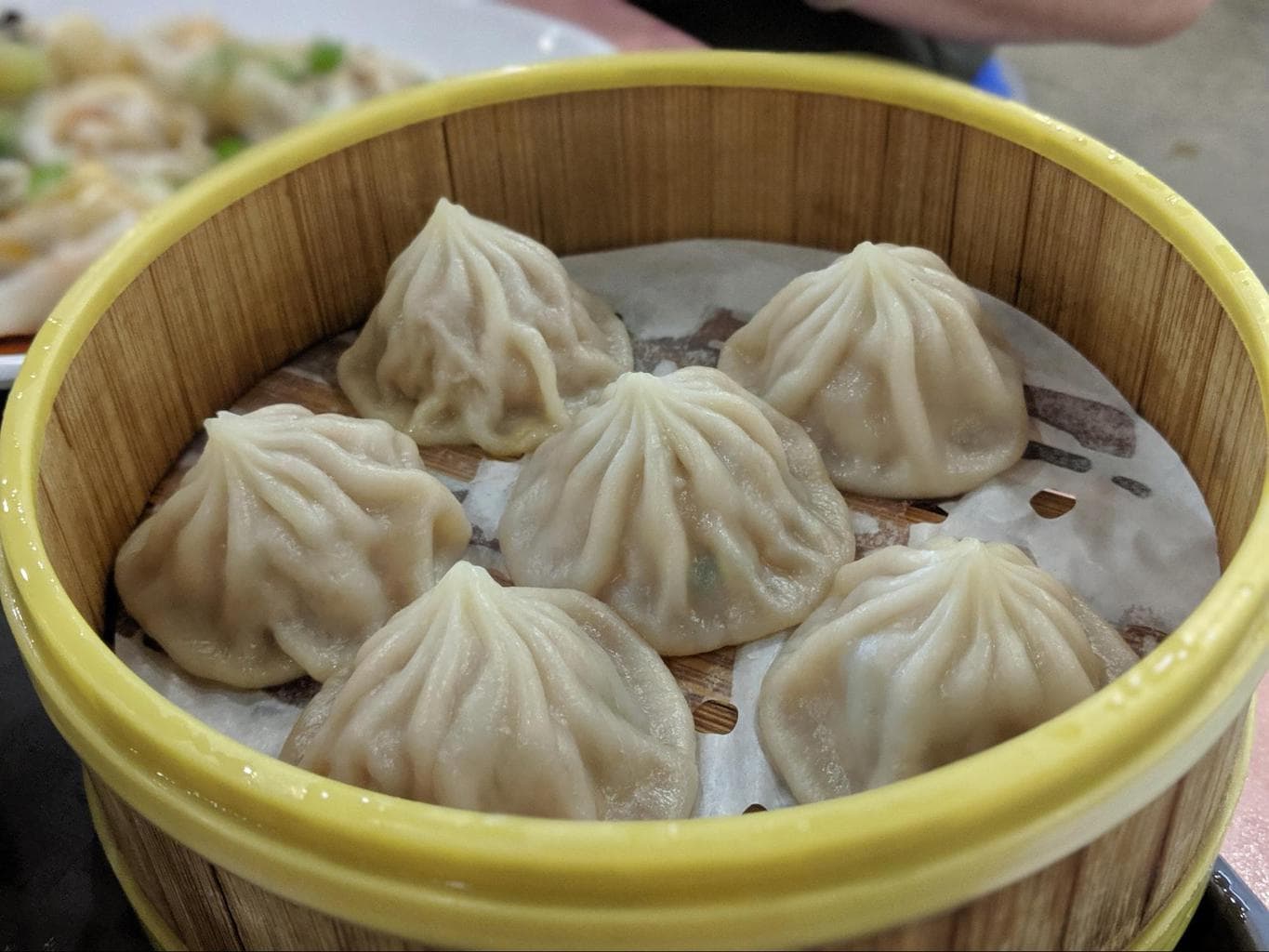 Talking about food right at home, another great option where you get to explore Singapore's palate is to just order in. With a host of home delivery services you can get anything delivered right to your doorstep whether you're a local or a tourist.
Some of the best options include Deliveroo, Foodpanda, GrabFood (Asia's version of Uber Eats), WhyQ (for Hawker Centre food) and Grain (plant-based goodness).
Then pop onto the sofa or snuggle under the sheets, switch on the TV and get whisked away to a magical Netflix land of no rain and fantasy.
Dine at a luxury hotel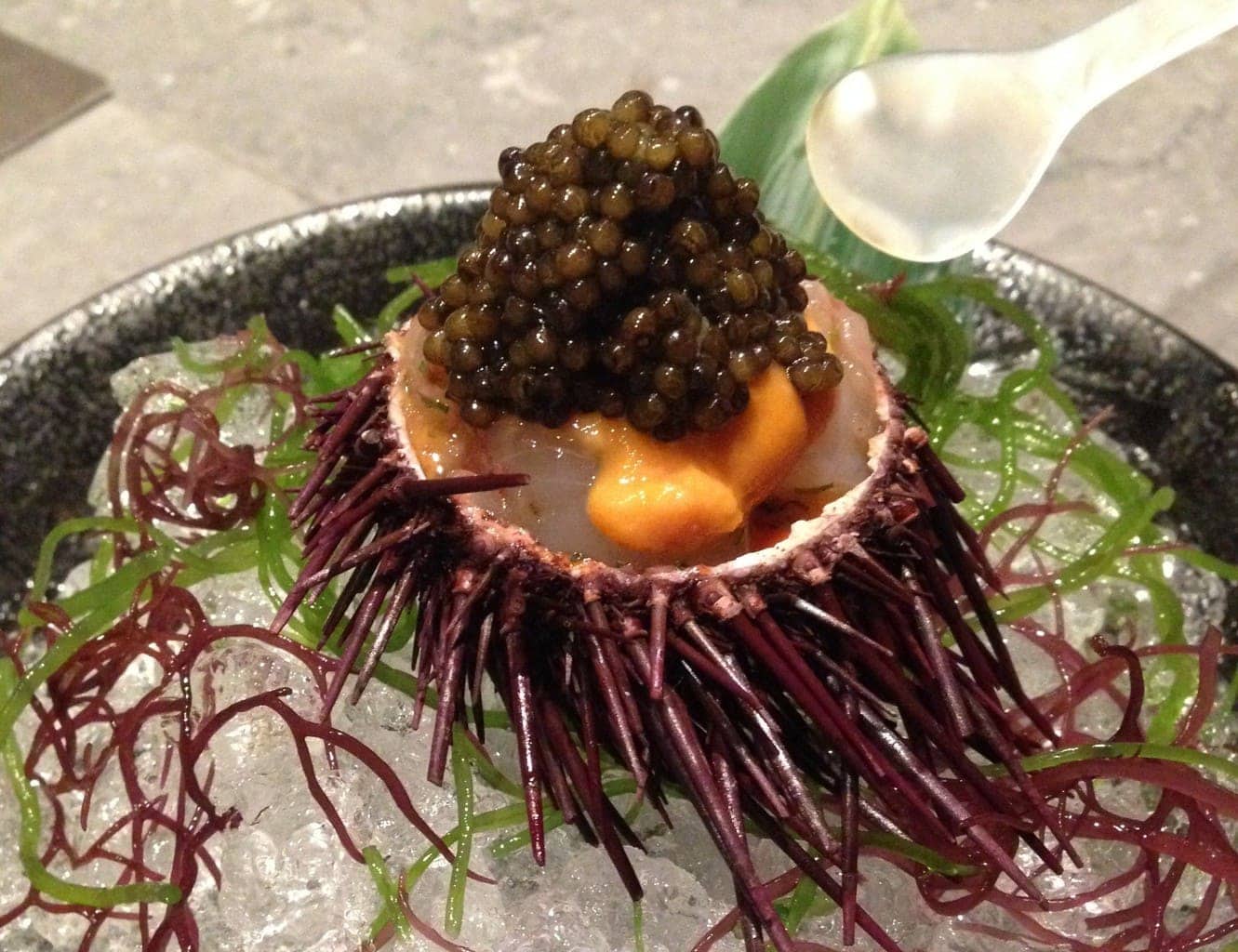 With so many Michelin-starred restaurants to choose from, why not take the bad weather to channel your inner Crazy Rich Asian and dine at a 5-star restaurant. In Western countries many of the best culinary experiences are destination dining spots where you need a car to drive out to the middle of nowhere to savor the country's best dishes.
Singapore is a different beast where convenience is king, so it's not unusual to find a Michelin-starred restaurant in a shopping mall or a hotel. In fact, the list is quite extensive. Here are some of the Michelin-starred restaurants right within the confines of the fantastic luxury hotels:
And if you really want to continue your ultimate luxe experience, why not stay the night at the hotels? Which brings us to our next option for indoor activities and things to do in Singapore when it rains….
Relax on a staycation or daycation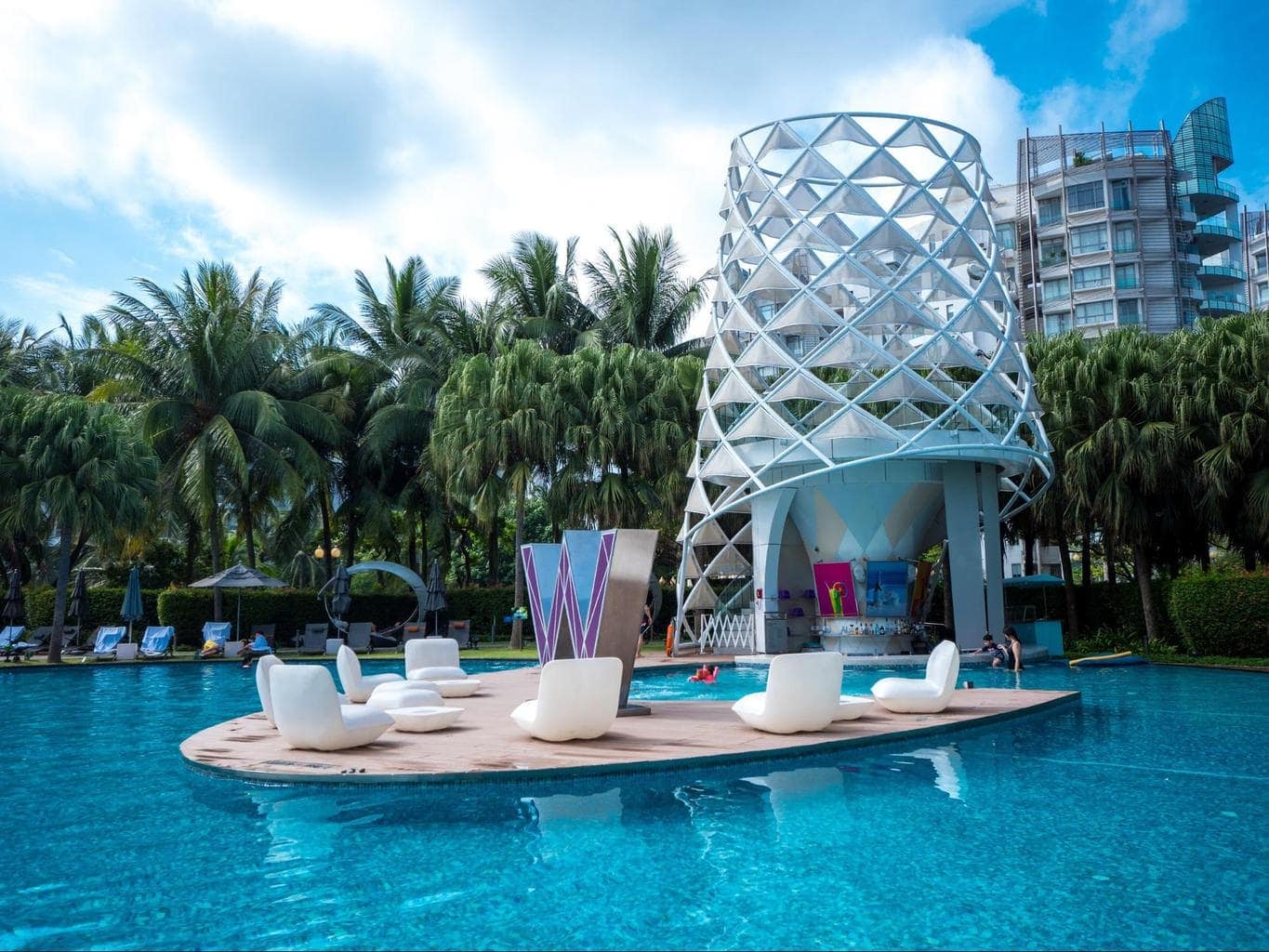 There's no better feeling than being a tourist in your own city for a day. And with so many amazing service-centred hotels to choose from, Singapore is a great place to take a day off from reality.
Whether you're a couple looking for a romantic night away or a family that wants to take a break from the daily grind, there are so many options for both staycations and daycations around the island.
Want to find out where all of the best deals are? Try our articles on the Best Singapore Staycations and the Best Singapore Staycations for under $S200. There is something for just about everyone in these lists where you'll find some really high tiered stays for a fraction of the price. Even better is that the deals offer additional bonuses like F&B discounts or free gifts.
Explore Jewel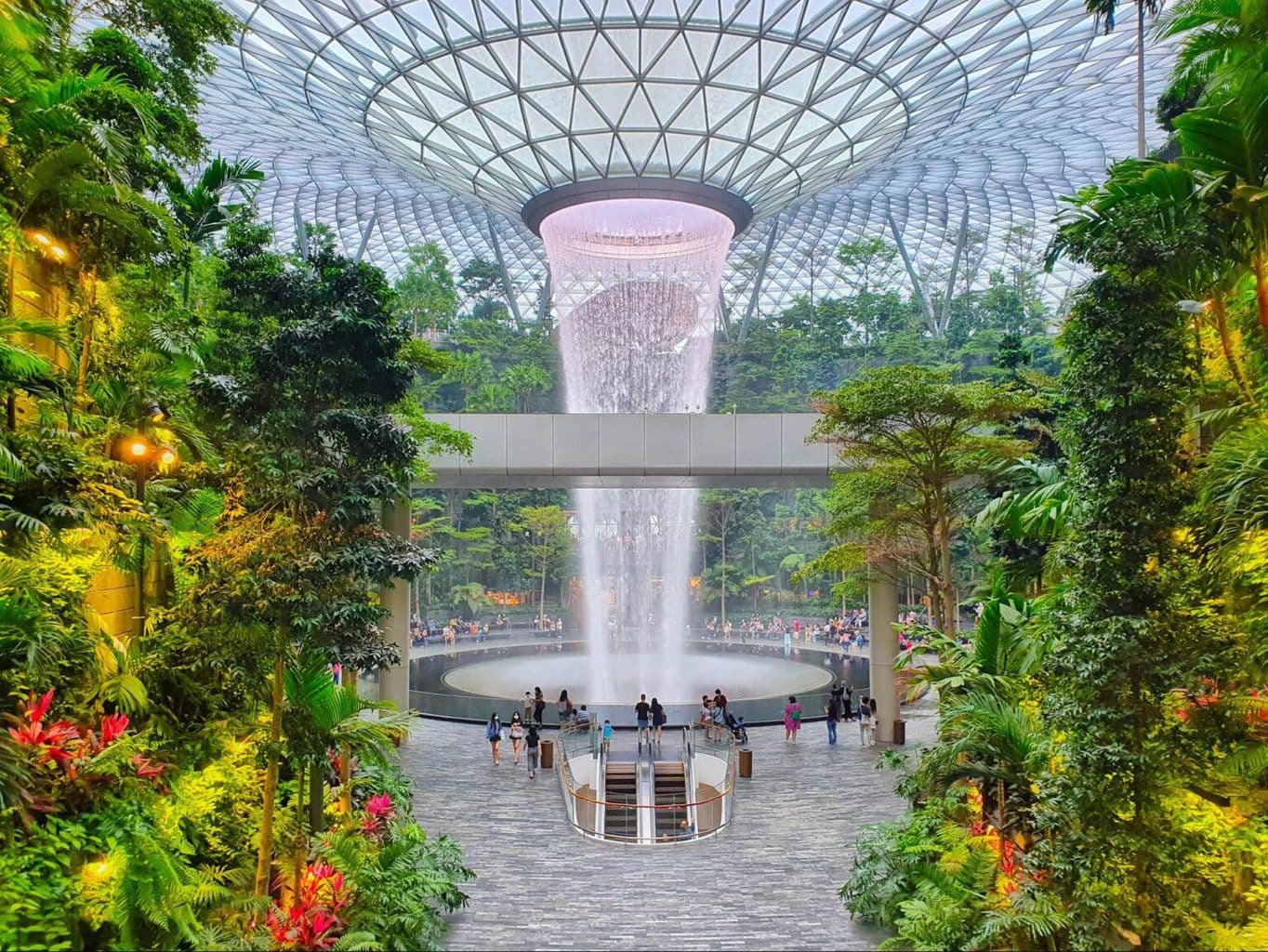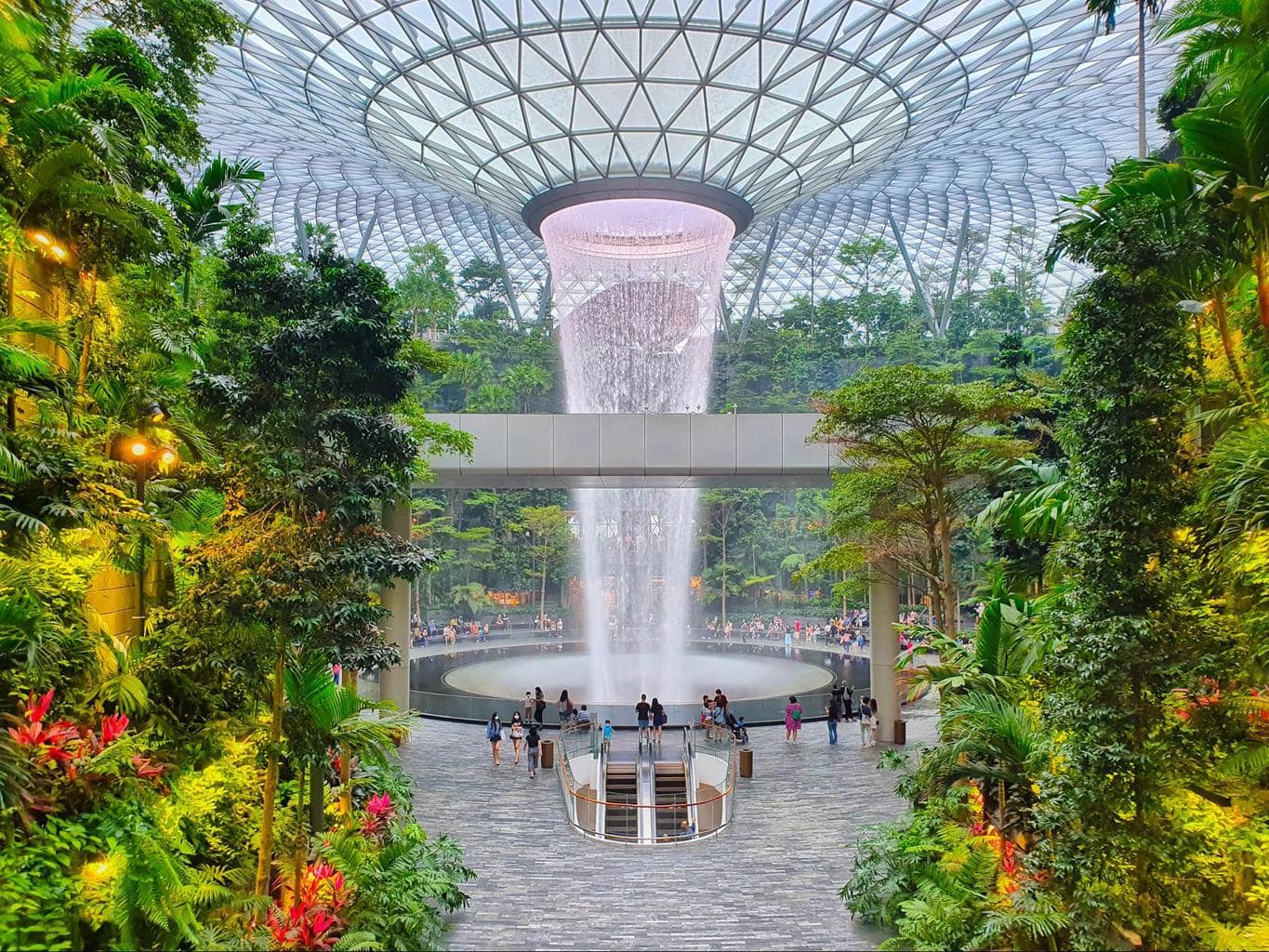 A fairly new addition to the list of things to do in Singapore and an instant winner for the most Instagrammable spot in the country, the HSBC Rain Vortex at Changi Jewel is a must visit when the rain comes knocking. You might think that watching water fall when it's raining outside is a bit of a pointless activity, but the Vortex is mesmerizing, inviting and absolutely stunning.
Plus, you won't just go to snap a pic and then head back home as there is plenty to do in the covered area. Cross the Canopy Bridge, stroll over the Sky Nets, get lost in the Hedge or Mirror Maze and have fun at the Changi Experience Studio. In fact the top floor at Jewel is 14,000sqm of recreational wonderment where you can play, dine or just smell the flowers under the glimmering glass dome at Canopy Park.
And when you're done frolicking in the foliage, there's always an array of shops to explore from quirky local curious from Naiise Iconic to K-beauty products from ORCHID Skin to the massive Pokémon Center store.
Go pub or bar hopping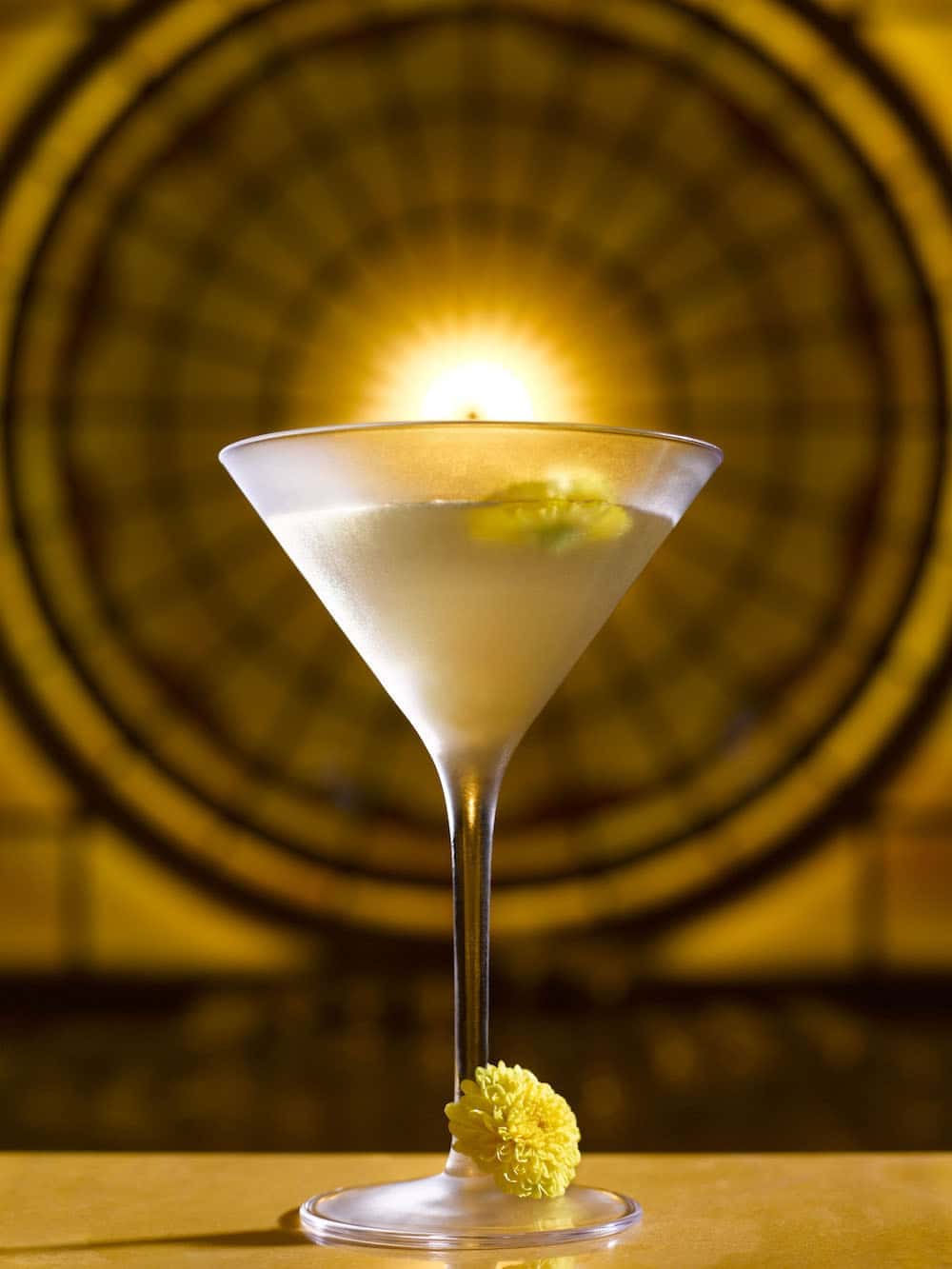 Do you like pina coladas, without getting caught in the rain? Bar hopping is a great indoor activity that involves minimal time outdoors and maximum time being wowed by mixologists. Yes, you'll have to walk (or take a Grab) from one bar to the next, but that's nothing an umbrella and a pair of rainboots can't fix.
Singapore has some of the best bars in the entire world with Atlas making it to the number 9 spot of 50 Best Bars in the World for 2019. Other winners that cracked the list include Manhattan, Native, Jigger & Pony, Operation Dagger, and The Old Man. That's a pretty impressive list. Native also won the prestigious Ketel One Sustainable Bar Award for the efforts to create ethical concoctions through foraging.
You can also join a group of like-minded boozehounds on a Singapore pub crawl where you get to meet new people, enjoy some of the best pubs and gain free entry and skip the line access to one of the city's hippest dance spots. Book a highly rated pub crawl online here.
Catch the Hop On and Hop Off Bus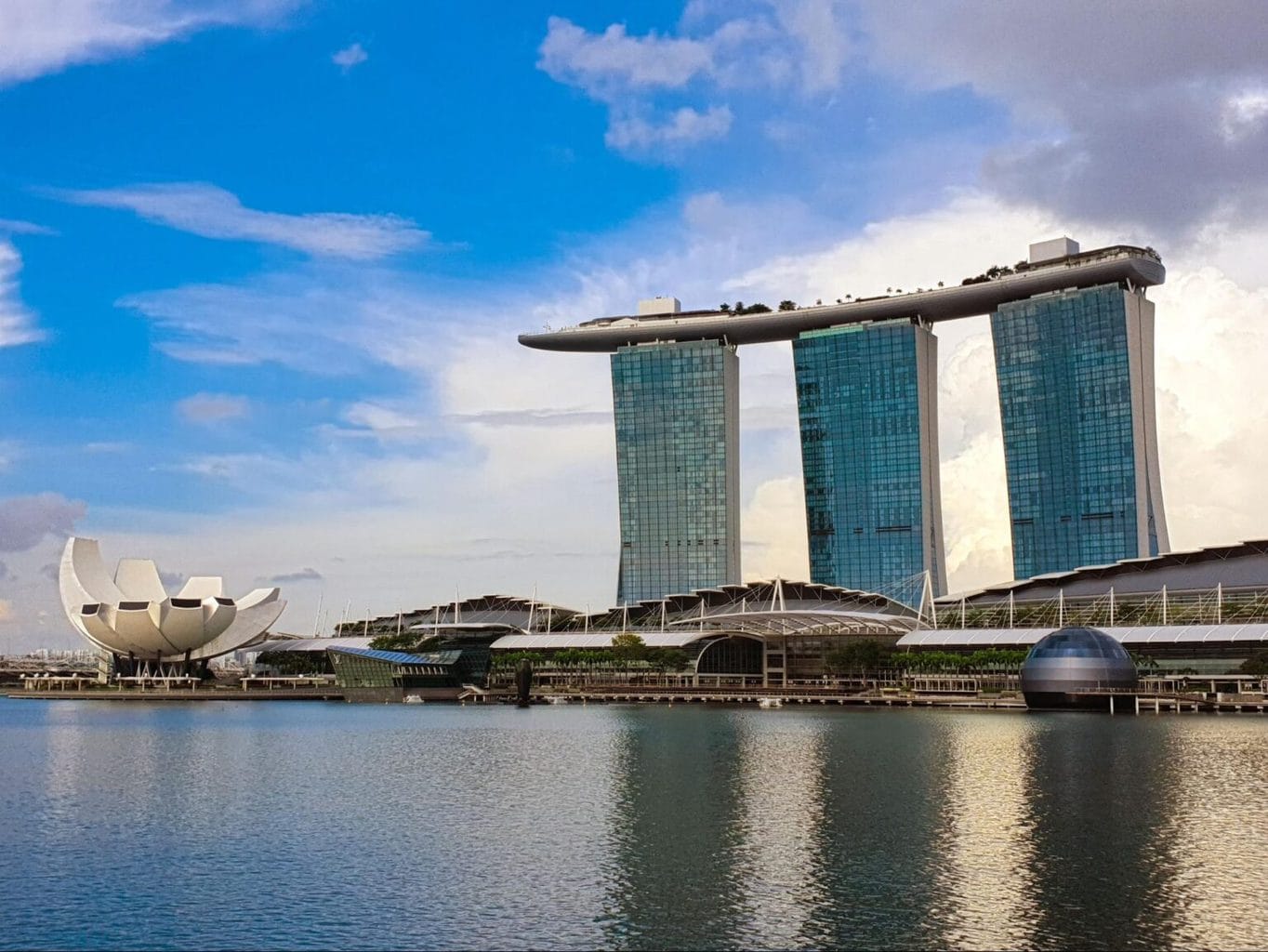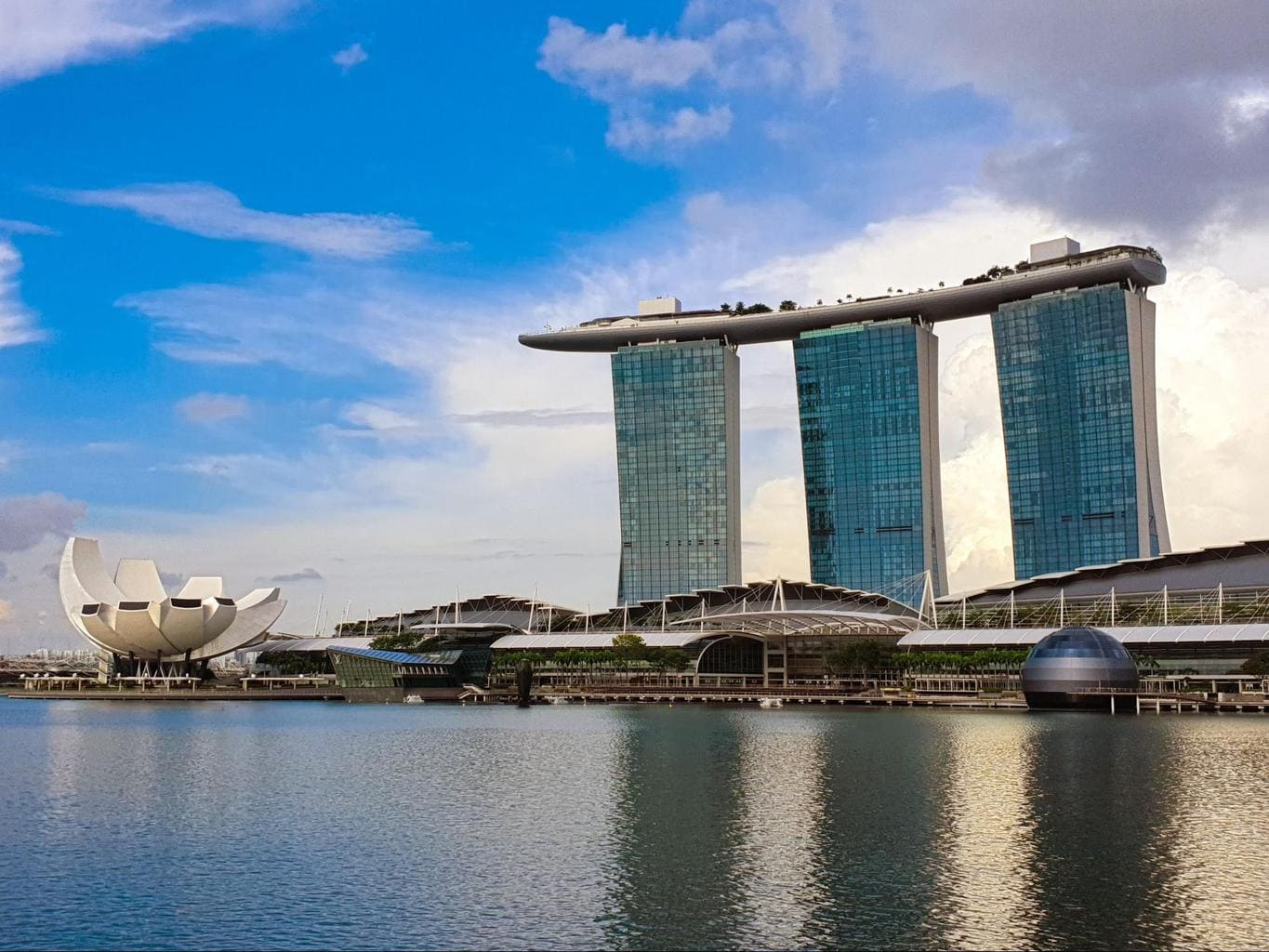 So this one may seem a bit irregular for a things to do in Singapore when it rains post, but it's actually a super cool idea if you think about it. It's actually great to be a tourist in your own city for the day as the bus tours provide audio insight as you pass by all the most famous locations in the city-state.
And because you're not driving, you really get to experience Singapore from a unique perspective without getting soaked. You will need to bring an umbrella or poncho with though, as you will be hopping off at certain areas. You can actually combine other things mentioned in this article along with a Hop On Hop Off Bus ride instead of going directly to the location on the boring MRT.
Apart from the regular Hop On Hop Off Bus which you can book online at discounted rates here, there are a few more options. Duck Tours are a super fun and unique way to explore the city where you ride a car that transforms into a boat! Climb aboard the refurbished amphibious vehicle from World War II and get a 1hr sightseeing tour of Singapore by land and sea. You can also book it online here.
There are many other free tours to take from walking tours, which is actually quite nice in the rain if you don't mind getting wet as the streets are basically empty, to other fun tours. This includes solving a murder mystery in Chinatown, foodie and art tours, to being a Crazy Rich Asian for a day.
Try ice skating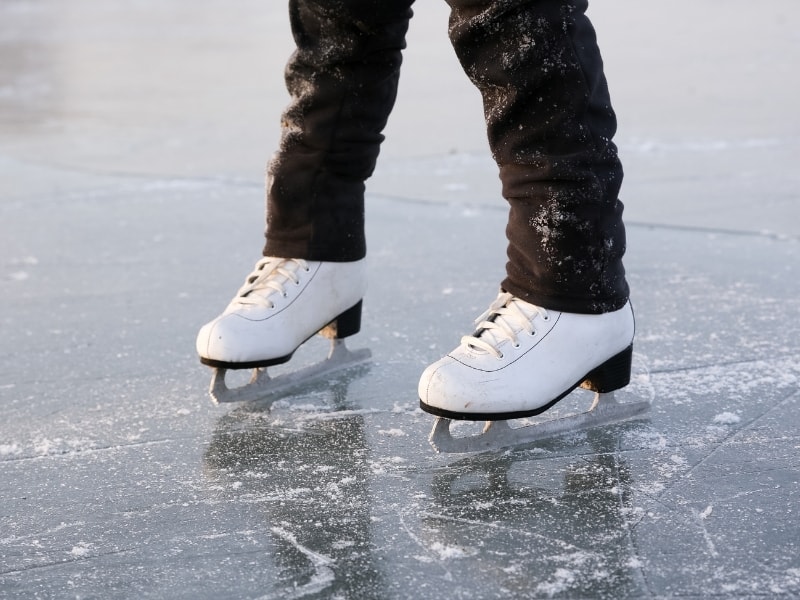 It may be tropical and raining outside, but did you know that you can escape the heat and shred some ice in Singapore? There is actually more than one place to ice skate so you indeed have a few options.
Escape to Jurong East where you can find Singapore's first and only Olympic-sized ice skating rink called, well, The Rink. There are disco nights and skating aids to help you on your balancing journey. Kallang Ice World is another great option for both pros and newbies as there are dedicated programs for all skill levels.
Freestyle paint at Art Jam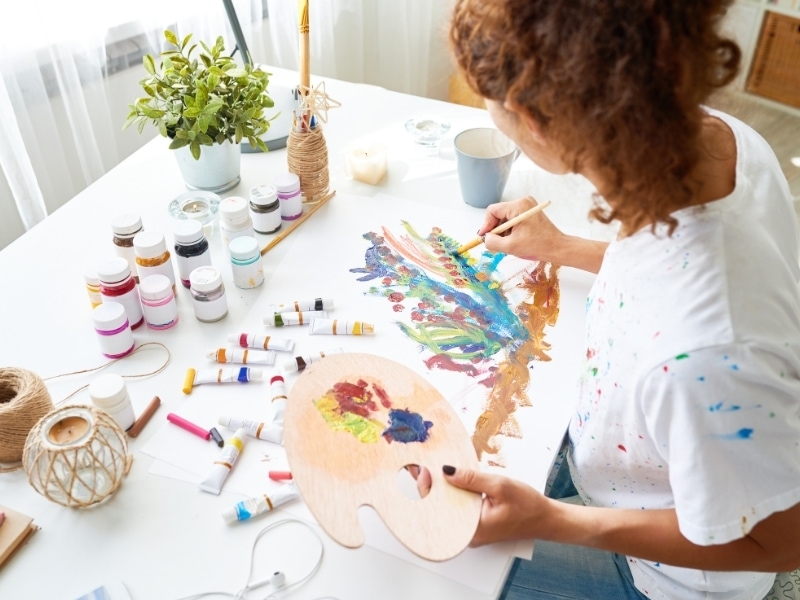 If you haven't heard yet about Art Jamming, you're in for a wonderfully exciting treat to get in touch with your inner muse. Art Jamming is a therapeutic experience which helps to relax and rejuvenate through paint and brush.
No matter your artistic skill, there are no judgements in this classroom where you can freely express any emotion in your easel. Try a traditional Art Jam experience here, one that includes a free drink here, or for those introverted creatives that don't want to leave the house, a DIY Art Jamming, Clay, Terrarium & Leather workshop where the kits are sent right to your door (with free delivery!) here.
Try digital nomadism at a cafe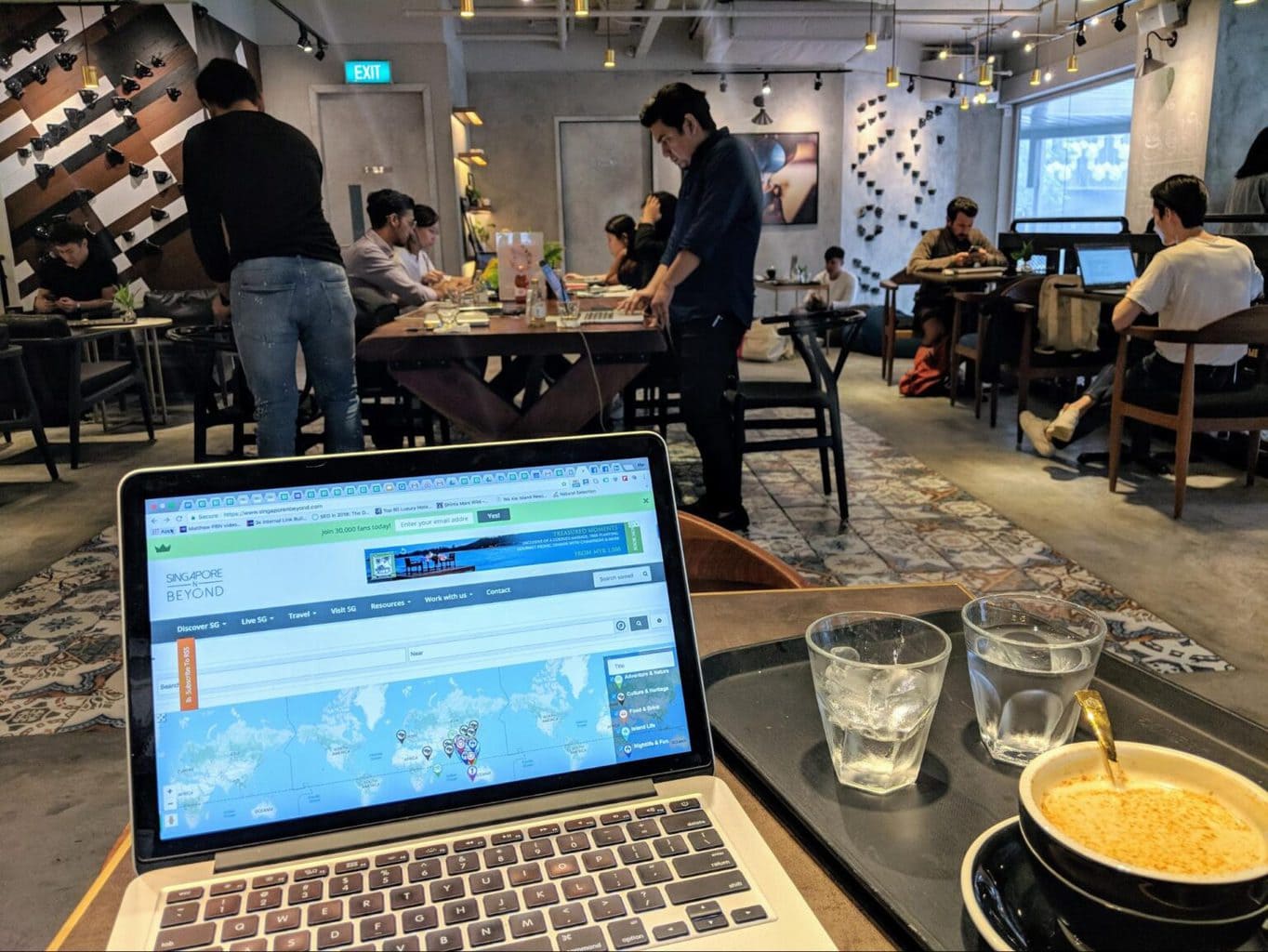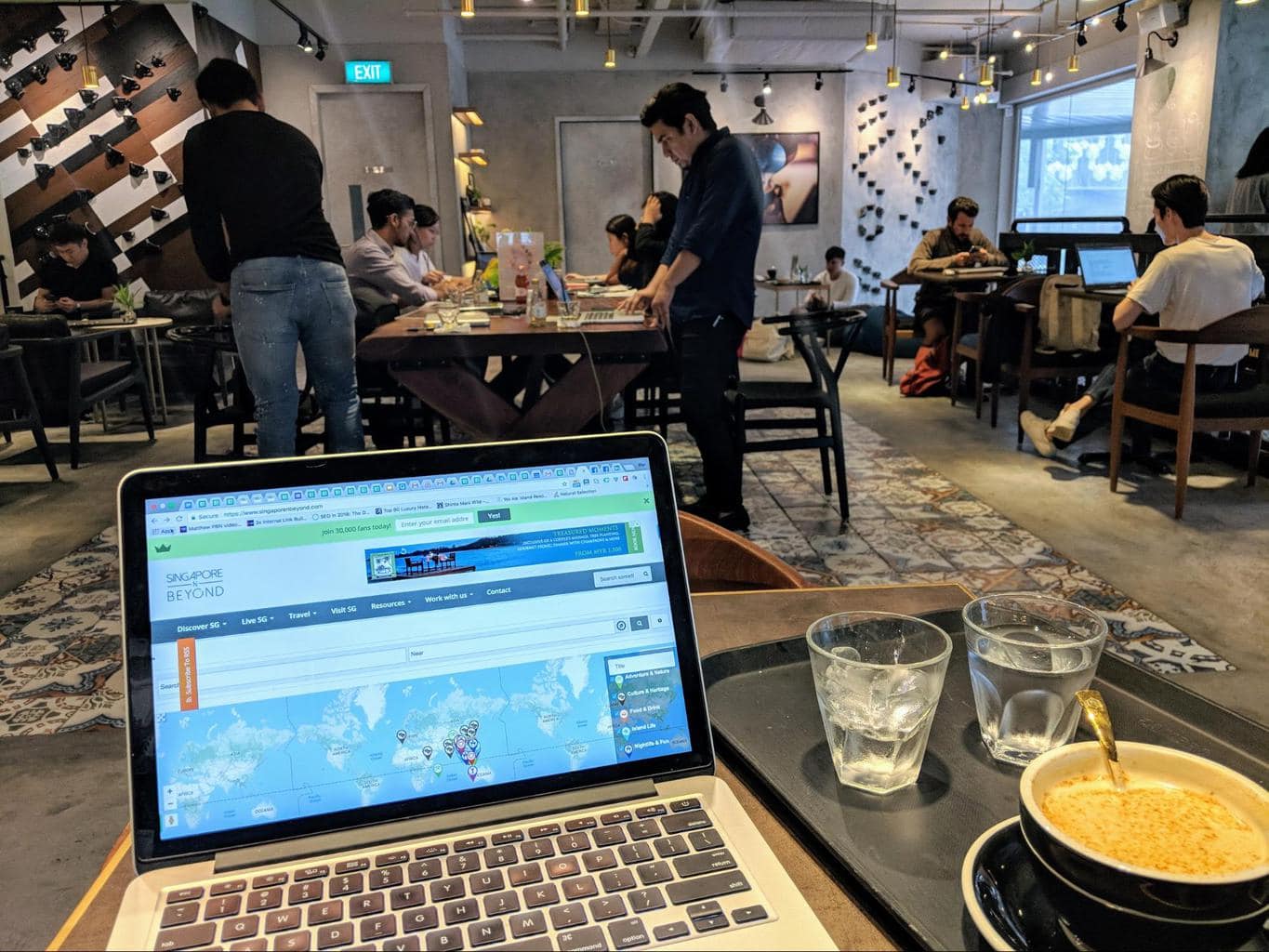 Ever wondered what it would be like to work as a digital nomad? So many people wish that they could have a job where they clock in and out at any time without ever having to visit an office. Well, what are you waiting for?
Pack your laptop and charger and give it a go at one of the many digital nomad friendly cafes in Singapore. And if you don't want to bring your actual work after hours, why not take an online class, write a book or conduct some research on the next big step in your life – all while sipping a delicious latte in an airy coffee shop.
Hint from true digital nomads, find a spot near a charger and a cafe with good Wifi if you want to have a seamless experience. But hey, splotchy internet and deciding whether to pack and pee and possibly lose your spot is all part of the experience!
Be Zen at one of the most beautiful temples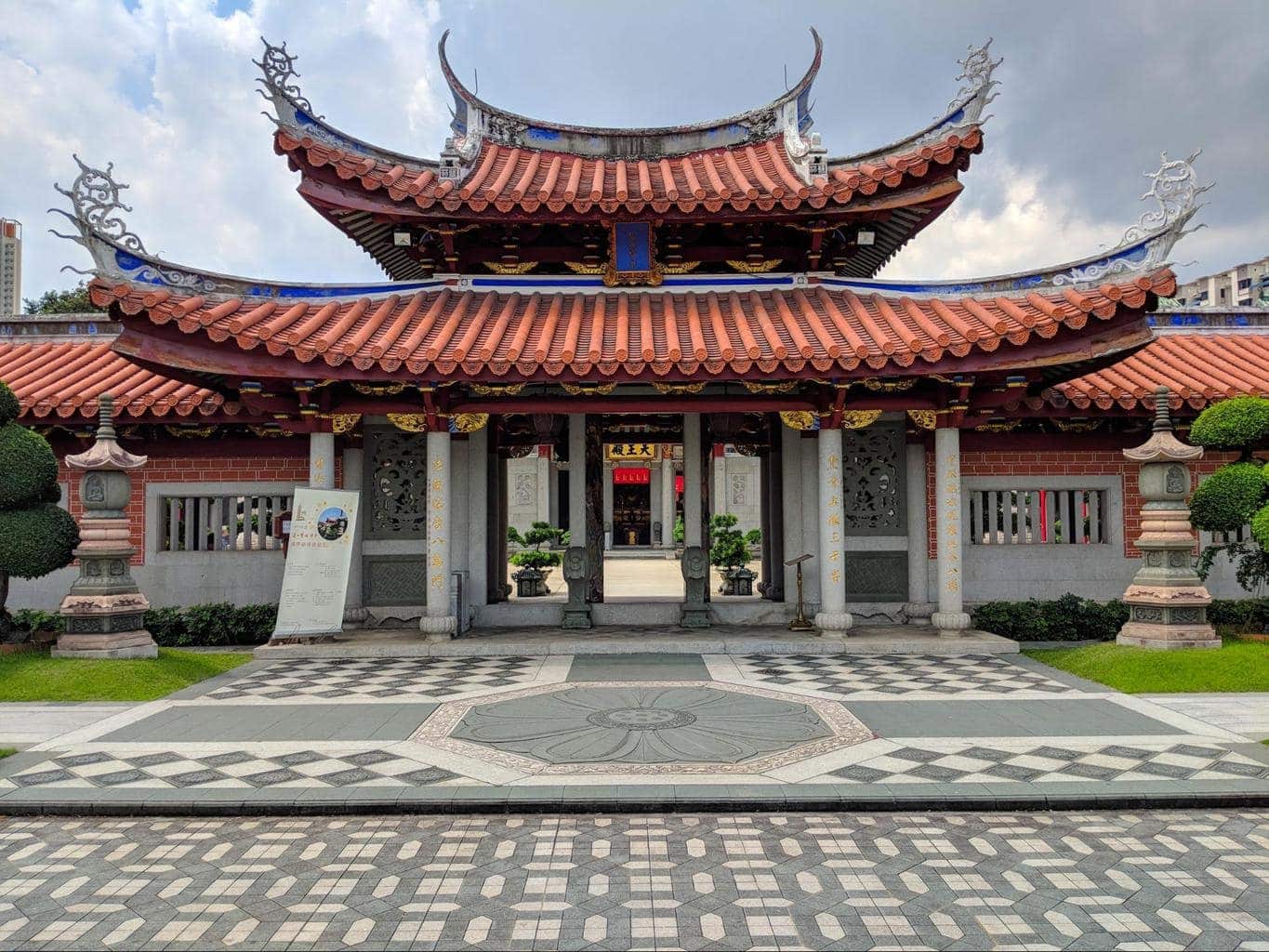 You've probably walked past them a million times but have never ever ventured inside. So the next time the rain starts to flow, why not explore all of the most beautiful temples in Singapore? Some you will know well like the extravagant Buddha Tooth Relic Temple & Museum or the gorgeous gopura at Sri Mariamman Temple.
Yet others are hidden away or don't even look like temples. These off-the-beaten-path Buddhist and Hindu temples include Wat Ananda Metyarama Thai Buddhist Temple, Sree Maha Mariamman Temple and Lian Shan Shuang Lin Monastery and Temple.
While some of these temples are outdoors, others have large interiors to explore. Just like the pubcrawl, you'll need to get a bit wet when moving from one temple to the next, so prepare accordingly. Alternatively, pick one temple and practice some sitting meditation.
Pick up a book at the library or bookstore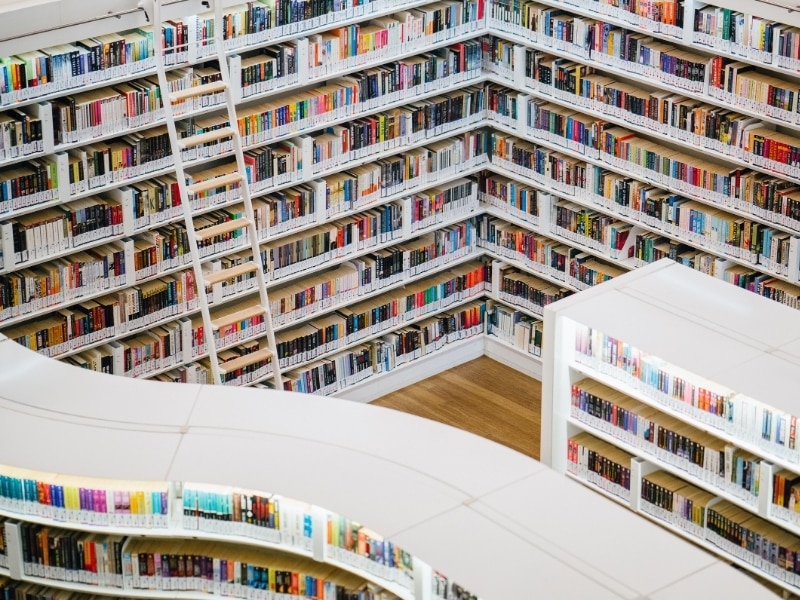 Some of us love to escape into the world of literature. Reading can be really soothing, educational or fantastical. And sometimes it's not even the book we're interested in, but rather the atmosphere of the place we're reading. Maybe it's a coffee shop with the whirring of the burr grinders and the waft of freshly roasted coffee beans.
A real treasure in Singapore when it rains is visiting the library or one of the best bookstores new (we love Kinokuniya) or secondhand. Libraries in Singapore are not dull and uneventful places. Take for example Library@Orchard, located on the third and fourth floors of Orchardgateway and is beautifully designed containing books mainly on lifestyle, design and applied art.
Library@Esplanade, located on the third floor of the Esplanade at Theatres on the Bay, is a 2,300sqm space that focuses on the performing arts. The National Library with its two buildings joined by a walkway, has a reference section, study rooms with great views, small exhibition spaces and a Drama Centre.
There's Tampines Regional Library at Our Tampines Hub with paper or audio/visual materials, a PA-managed culinary studio (and cooking stations), an indoor playground for kids, a 700m running track and exercise bikes with a stand to place your book.
Library@Harbourfront is amazing for kids and has great views of Sentosa (so you can pretend you're on the beach while it's pouring), Marine Parade Library has an extensive list of graphic novels, Woodlands Regional Library is nature themed and massive, and Yishun Public Library has a virtual experience like no other.
Pet a little furball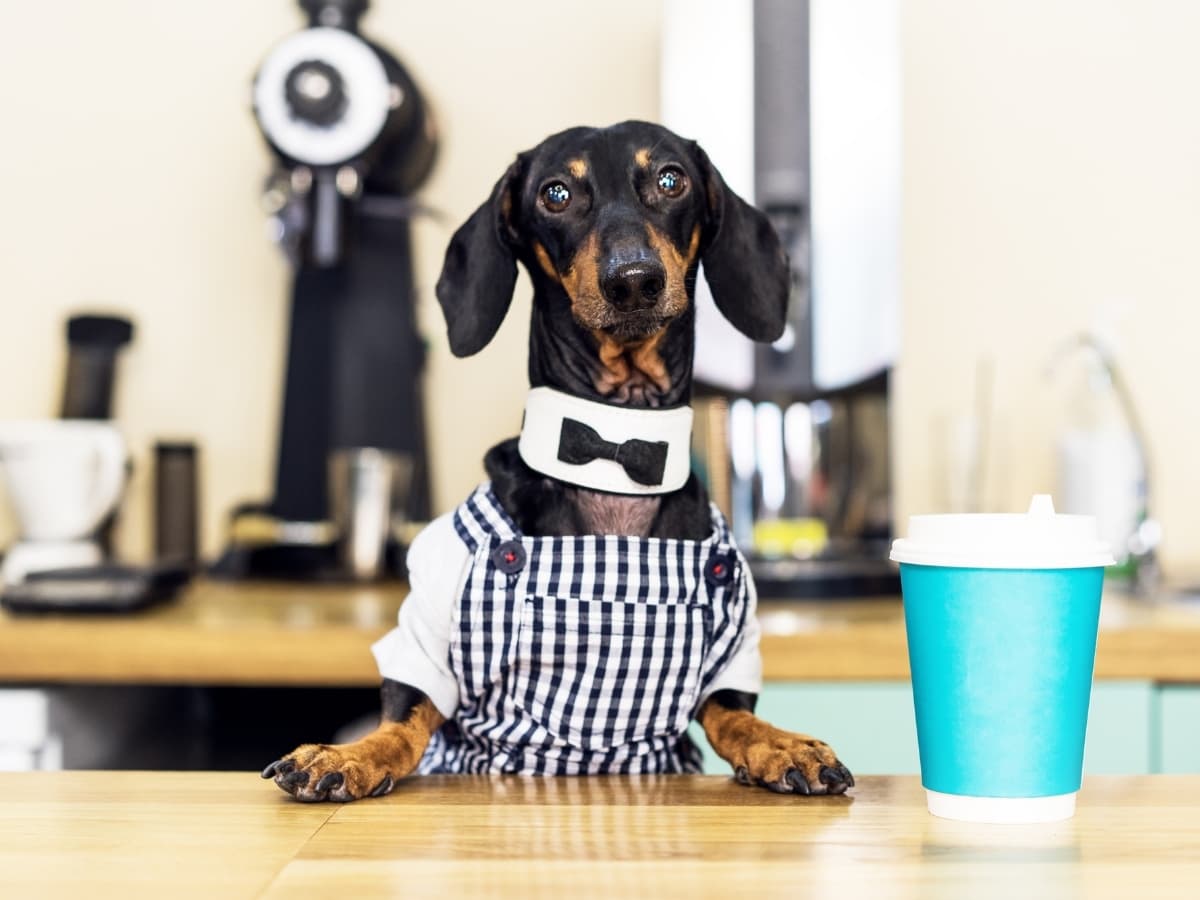 There's no better therapy than petting a cuddly little fluffball. If the constant showers have you feeling a bit low, hop on over to the original petting cafe We Are the Furballs Dog Cafe (or WTF) for a natural pick-me-up. This dog petting cafe is home to 9 gorgeously cute dogs so you can pet a pomeranian, stroke a spaniel, pat a poodle or give a bone to a bulldog.
You'll surely leave in higher spirits and a massive smile. There's also great coffee and entry comes with one free drink. You can book online with discounted rates here.
Vent your rage by smashing something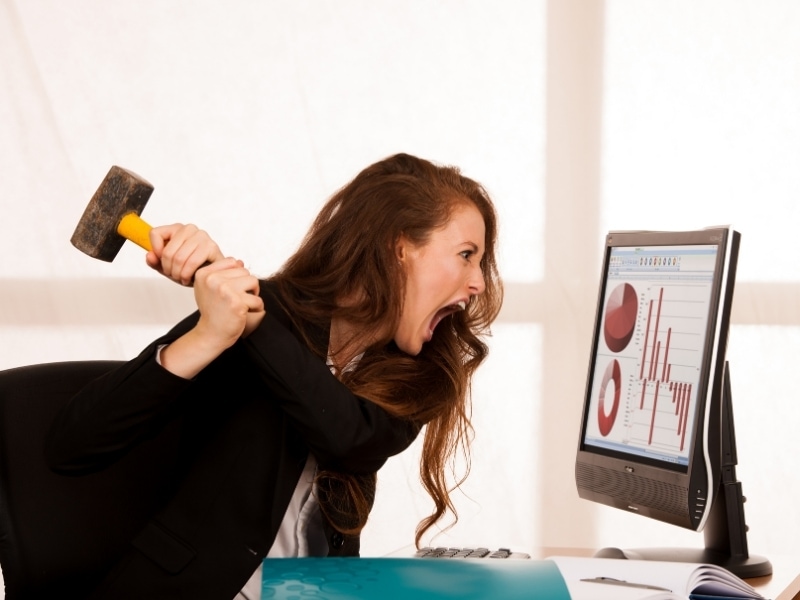 Staying at home for days on end due to the torrential downpours can make one feel a bit claustrophobic. What better way to express your pent up anger than by smashing things?
Enter Singapore's first rage room where you are able to release that built-up stress through rage therapy. The Fragment Room allows you to grab your weapon of choice and smash everyday items like keyboards, monitors, glasses and plates.
Book your experience online here.
Climb a wall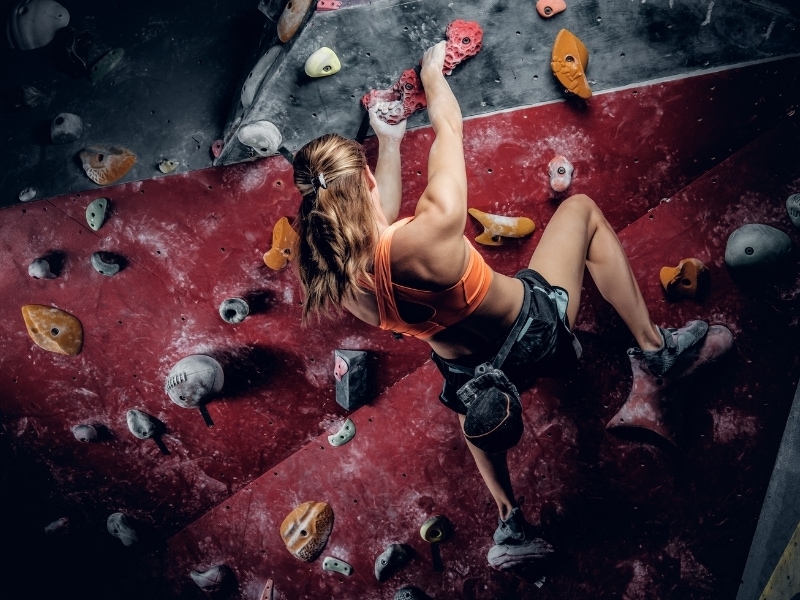 While you may be more of an outdoorsy person, breathing in the fresh air from a mountaintop, you won't be able to go scaling a cliff in Singapore when it rains (or any other time actually as Singapore doesn't have any cliffs). So the next best thing is to have an indoor adventure with some boulder climbing.
Rock climbing has become a huge trend recently as it not only is a great strengthening exercise, but is also a brain teaser as you search for routes up to the top. So after a climb, you'll feel both mentally and physically invigorated. There is also fitness equipment to gain even more strength while you wait. Warning, it is quite addictive.
Book your tickets to Boulder Movement Downtown or Tai Seng here.
Put away at mini golf
Holey Moley Golf Club is a super duper way to pass the time in Singapore when it rains that is perfect for a hen or stag party. This 27 hole mini golf course is unique and quirky with Insta-ready interiors, super funky designs and a fully equipped Caddyshack Bar.
Gone are the traditional windmills and castles, what you'll find here are recreations of famous sets like the Simpsons, the Wizard of Oz, Pac Man or a replica of the Game of Thrones throne made out of nine irons.
Just like an actual night club, there are silver and gold VIP booths for special occasions and other games like beer pong. It's a boozy, brilliant time of buffoonery and bogeys.
Book your tickets online here.
Do some indoor yoga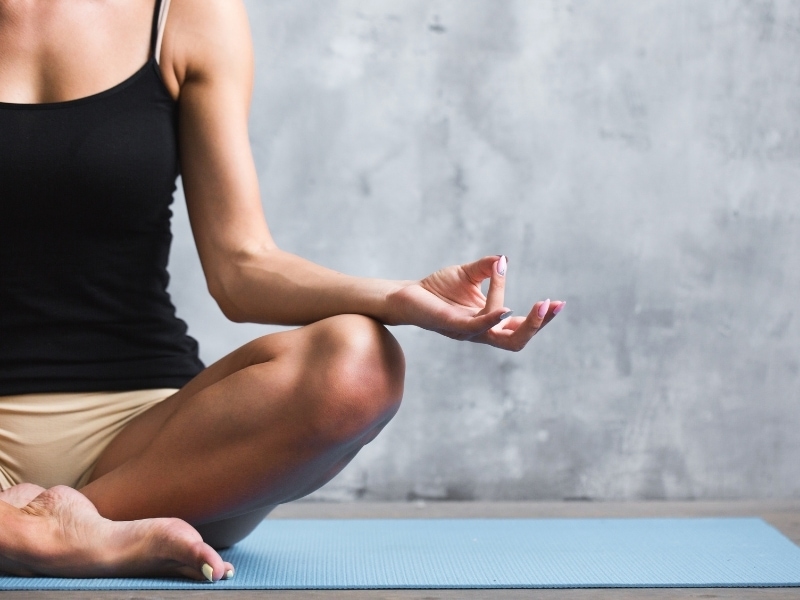 Align your chakra with some down dogs and sun salutations either on or offline with an invigorating yoga class. We all are yoga fanatics and always recommend it to our friends as it always helps us to relieve tension. All instructors at this yoga facility are experienced and graduated from Yoga Teachers Training Programs conducted by schools recognized by the Yoga Alliance.
If you haven't tried it yet, trying it in Singapore when it rains is perfect and so much better than merging onto the sofa. You'll feel energised and enthusiastic after the lesson with a fresh outlook. We've never regretted a yoga class, no matter how miserable we were feeling before, so why not start today?
You can book your private or group, on or offline experience right here or signup for a trial if you are a beginner, most studios in SIngapore have free trial sessions for first timers.
Get a Korean style wedding photo shoot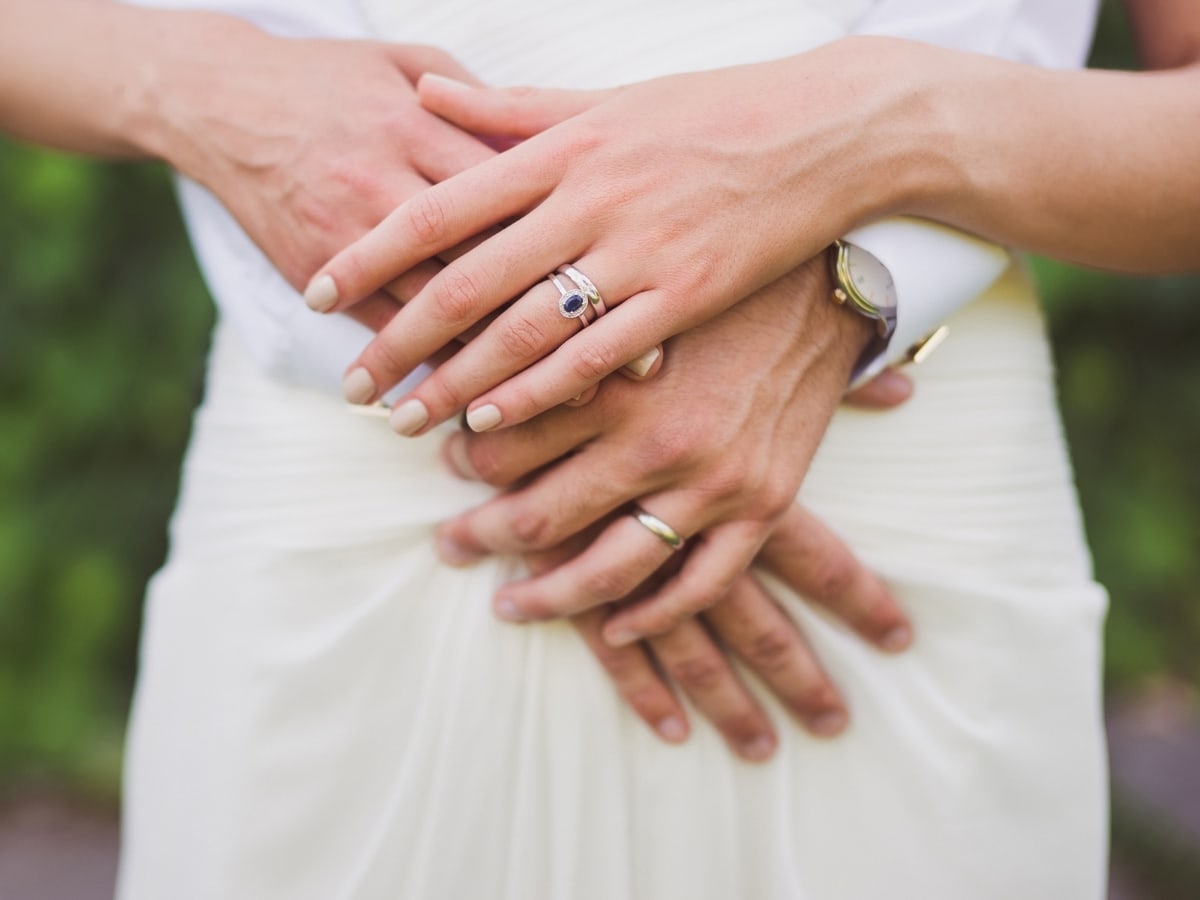 You don't have to be a Kdrama fan to know that Koreans are amazing at aesthetics. The country exports some of the best beauty products and the entire country is obsessed with appearance. If you've visited Seoul, you'd know how amazing everyone looks just walking around the city.
Pre-wedding shoots are no different and will make anyone feel like a Hallyu star. If your big day is coming up or you just want to have some fun with your better half, this is the perfect opportunity to take some pictures that will last a lifetime.
Take your photos to the next level at Singapore's first and largest high-end indoor Korean bridal boutique studio. Choose from 15 different backgrounds while getting pampered by the team. Not only will you get photos but also an amazing video by Artiz Studio that you can send on your evite. Get takeaways from one of the top Korean restaurants in Singapore for some amazing Korean food and queue a Kdrama on Netflix for an all-round experience.
Book your experience online here.
Become a sommelier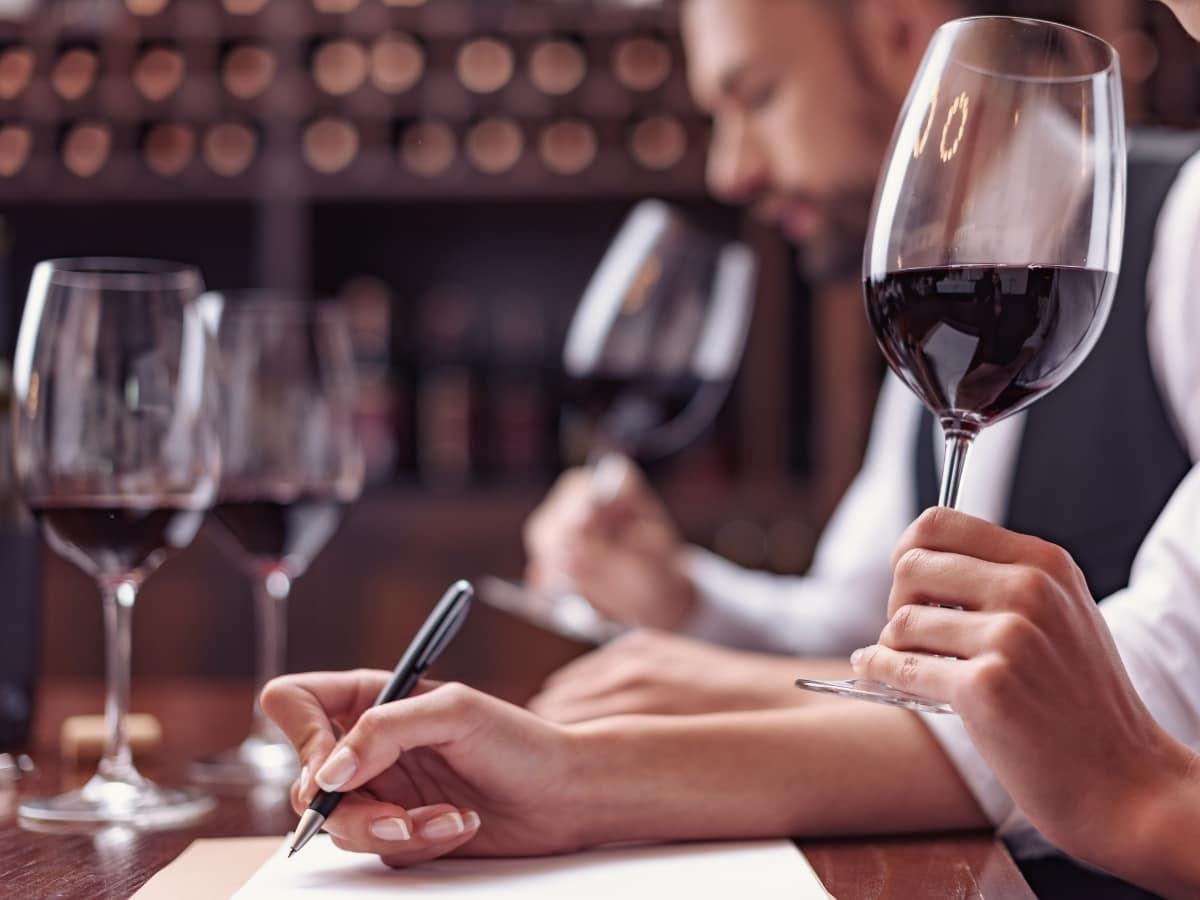 We are wine fanatics and understand the complexities that go into tasting the sweet nectar. It's always fun to impress your friends with tasting notes and to introduce yourself to the deeper intricacies of drinking beyond saying "I like red wine".
To get to a place of real understanding, you need two things: lots of experience and a knowledgeable guide. That's why a wine tasting masterclass is one of those brilliant and fun things to do in Singapore when it rains. Dig into 5 types of wine that will be delivered right to your door as you learn all there is to know about the ancient drink from a wine master.
Book your online masterclass here.
Get lost in Mustafa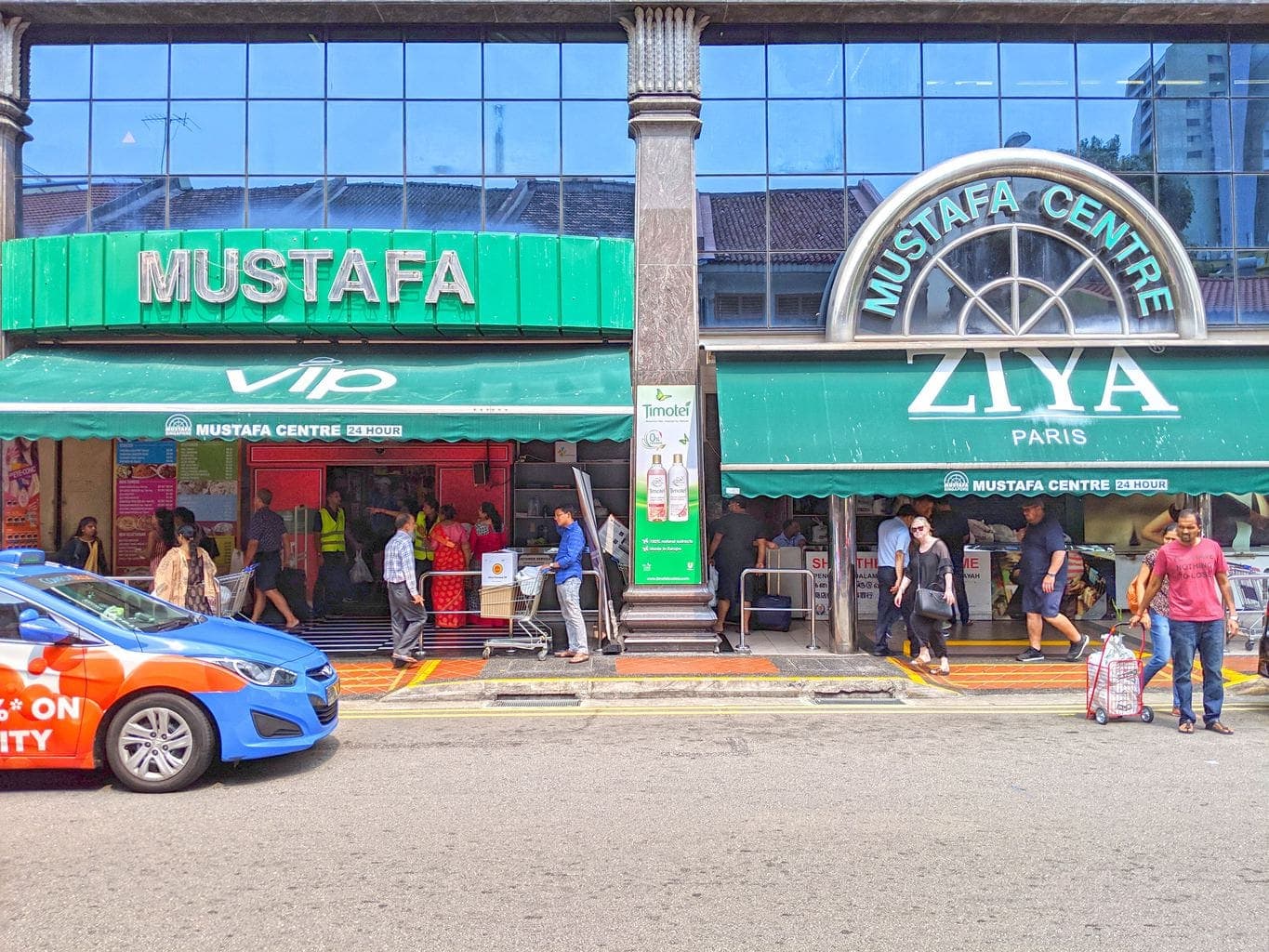 Probably one of our best things to do in Singapore when it rains is to just get lost at the massive Mustafa Centre in the heart of Little India. There are four levels to explore with a rooftop restaurant called Kebabs n' Curries that serves some delicious North and South Indian cuisine, with two conjoined buildings and basically anything you could ever need.
You really can pass a few hours at Mustafa while finding some real gems and discounts. It's also open 24/7 so you can pop in at any time, great for night owls. Bring some shopping bags as you're sure to walk away with something. Take our guide to the Mustafa Centre with you so that you don't get lost in the labyrinth.
Take a workshop with the entire family (online/offline options)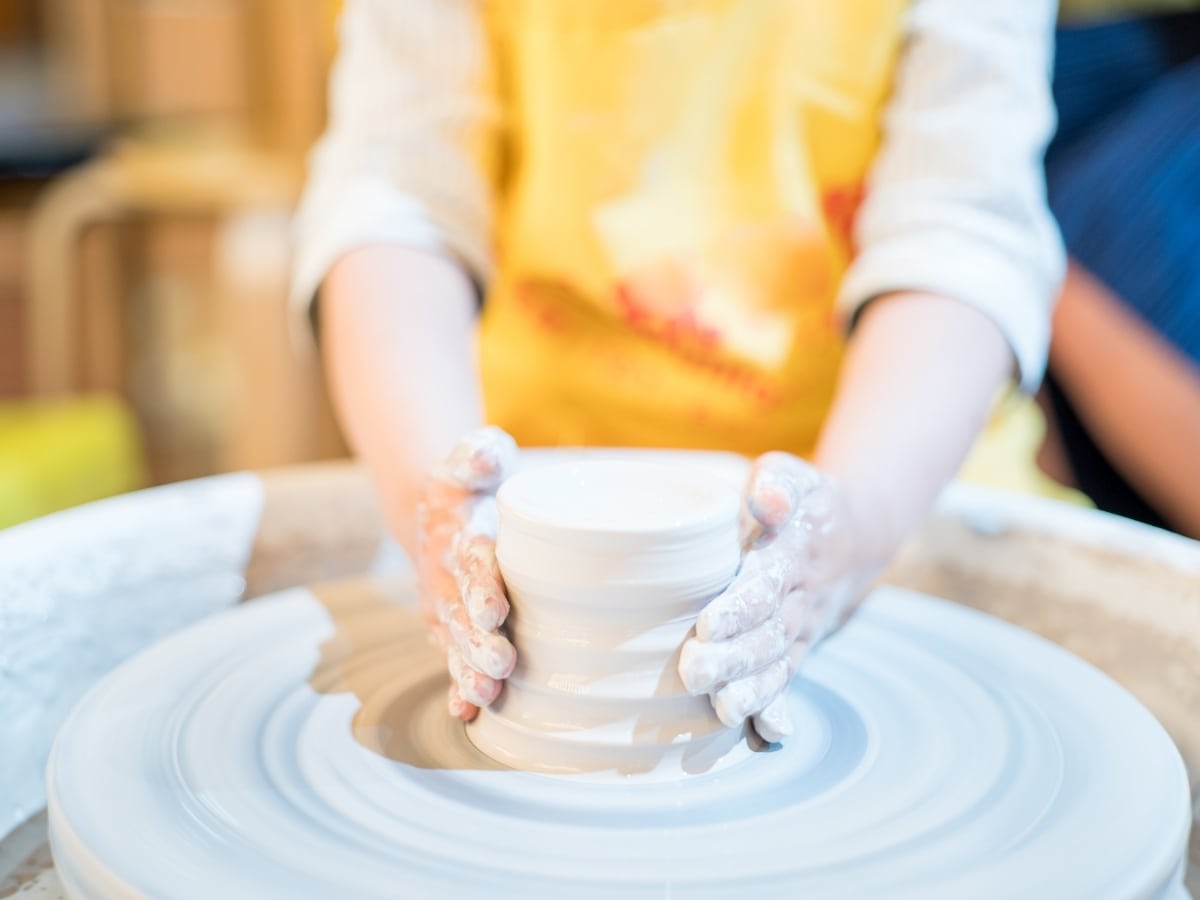 You may have run out of options of things to do in Singapore with kids when it rains, but don't worry, we have a few more tricks up our sleeves. Here are three online or offline options that will pass a few hours while bonding over a fun activity.
Take an online music class with toddlers where they understand the joy of this medium through vocal play, instrument exploration and creative movement. Not only is it good for learning about grooves and beats but it will also help to develop their vocabulary, listening skills, and gross and fine motor skills. There are classes available for different age groups online here.
If your kids are a bit more tactile and love to use their hands you would try out a clay workshop where the kit is delivered right to your door. It includes 4 different projects and 5 lessons with some online help from experienced trainers. End off with a glazing experience after which you'll receive your beautiful ceramic that you can keep forever. Book your kit and workshop here.
Another nice hands-on experience for aspiring baby chefs is a baking workshop where the kit will also be sent directly to your door. Through online education, your tot will learn how to create the perfect cupcake and then have so much fun decorating them with their favorite characters. Book the kit and workshop here.
Use your hands to create (online/offline options)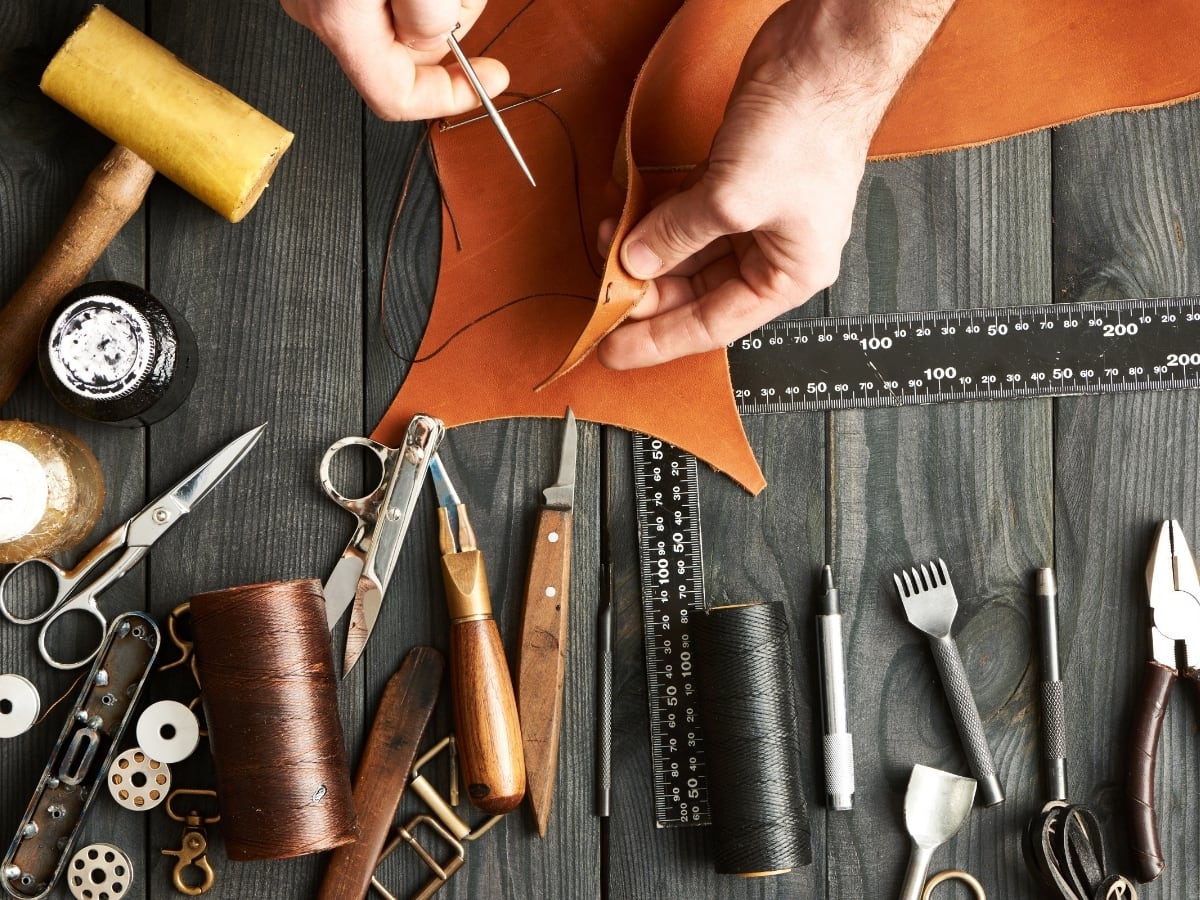 For the rest of you who absolutely love to get creative or just want to learn a new skill, there are plenty of online workshops and classes that offer free kit deliveries. From crafting a leather accessory to building your own terrarium, inventing a heavenly perfume to creating your own unique bling, you'll definitely find something to pass the time in Singapore when it rains. And you'll come out with a new skill!
Try one of these amazing crafty workshops in Singapore when it rains or see the complete list of activities on Klook: