Keen to try out a staycation in Singapore but think you can't afford the luxury hotels the city has to offer? Fret not, we have rounded up a list of the Best Singapore staycations for under S$200.
Not only are you getting to stay in a top tier hotel in Singapore for a discounted rate, the accommodations are also offering added bonuses for guests from complimentary bottles of wine to coupons for your favorite stores and restaurants.
As we all gear up for an amazing Singapoliday, take this opportunity to escape the same four walls you're used to and try out an undiscovered hotel, a great pool and other facilities, quality service and some very much needed "me (or us) time" with one of these staycation offers in Singapore for under S$200.
Note on updates: We will be constantly updating this article as new offers come in, so if you don't like what you see, come back soon. You never know what may show up, maybe even one of your favorite brands. If you have a bit more in your budget, visit this page on Klook and then filter the price accordingly to see what other amazing deals are on offer. You can also compare regular rates here.
Without further ado, here are Best Singapore staycations for under S$200!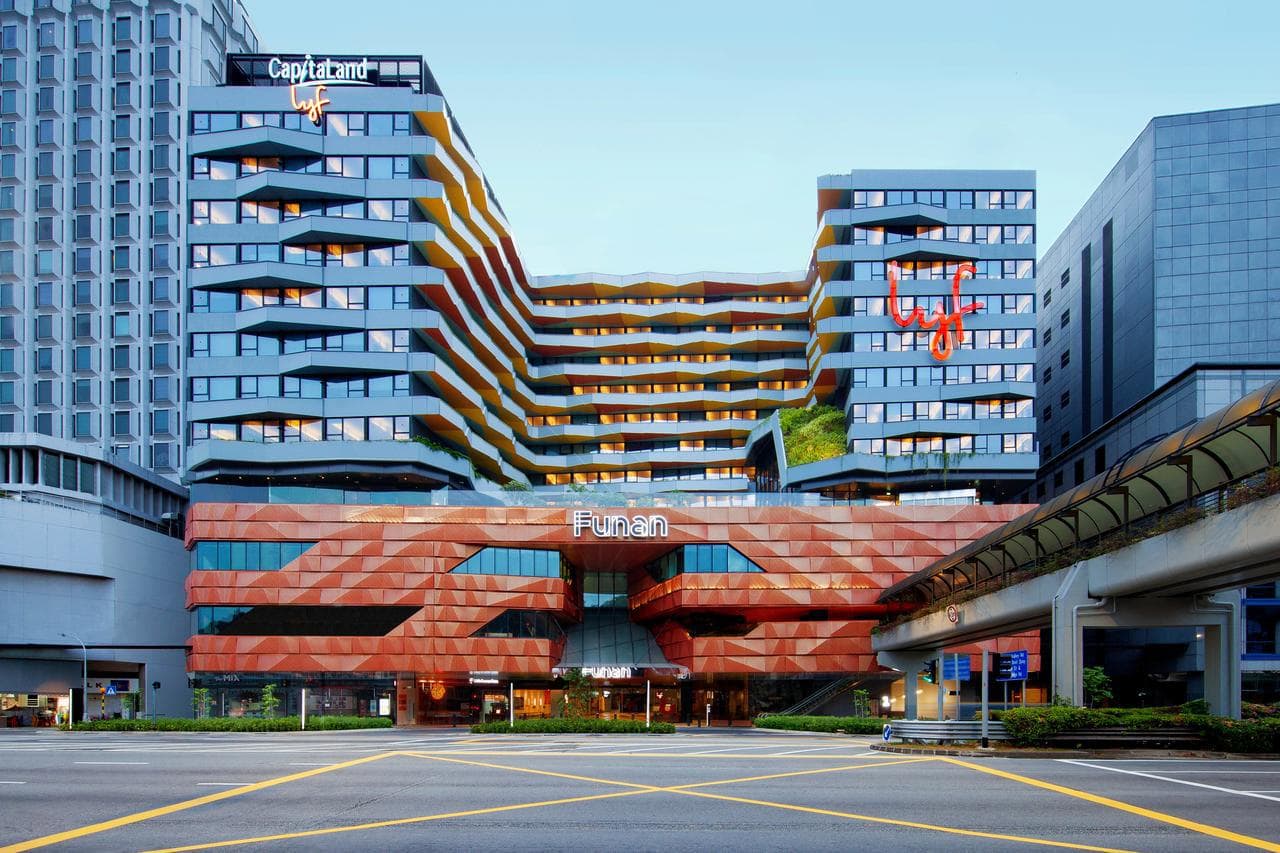 lyf Funan is Southeast Asia's largest coliving property and feels more like a fun day at Google than a hotel. There's high speed wifi, common areas to get some reading done and a newly renovated mall to explore.
The best part about this offer is that you can grab some exclusive discounts to Shop at Funan, and get your fix of retail therapy. The newly renovated and clean One of A Kind rooms are perfect for a Singapore staycation, especially for 2.
You also have access to the gym, darts and a beer vending machine. They have also partnered with Jyan Yoga Studio for a complete mind/body reinvigoration.
Don't forget to download their app to get your mobile key card for a more streamlined experience (although the staff are amazingly friendly).
Perks: Exclusive Discounts to Shop at Funan
Area: Downtown Core, City Hall MRT.
Original Price: S$230.00
Discounted Rate: S$121.00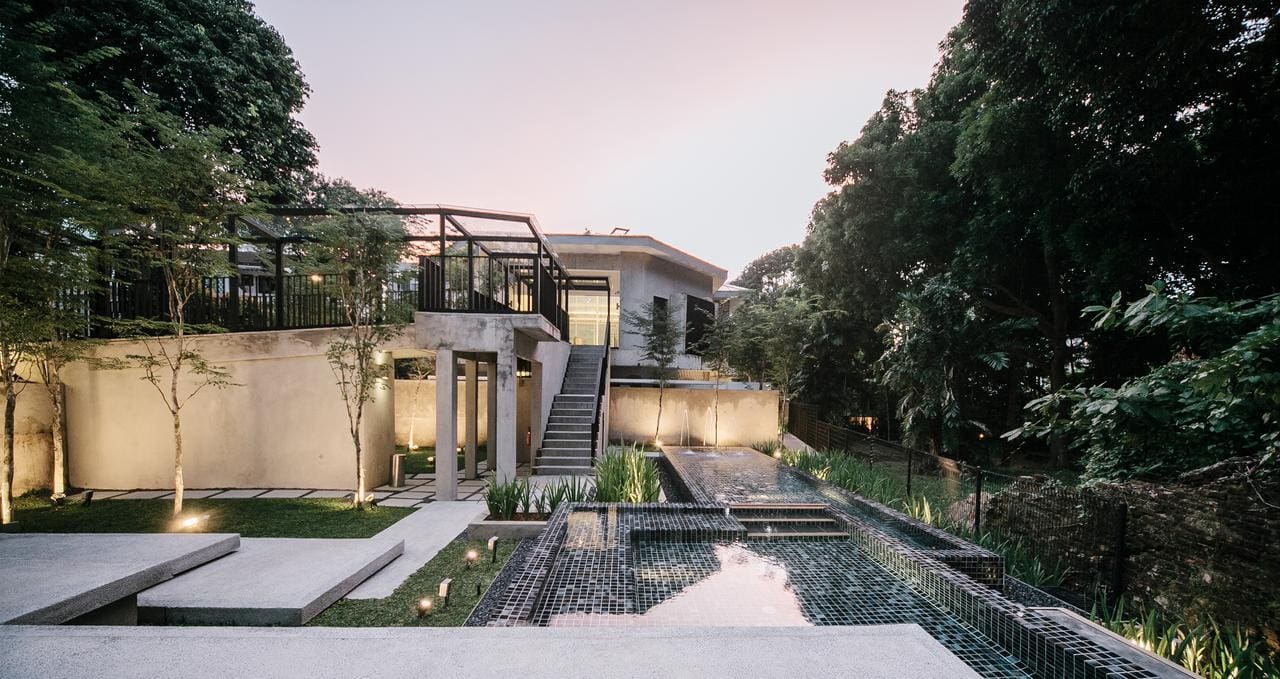 We've written about Lloyd's before in our Best Boutique Hotels in Singapore article, so you know it's going to be an intimate yet luxurious stay.
The design is minimalistic, combining sleek straight lines with touches of green and wooden elements, it is more Nordic than tropical and more like a Bali villa than a hotel in Orchard.
We also love the hotel's location, close to Fort Canning Park, which makes it easy to hop out for a hike for the complete off the beaten path weekend.
Don't miss out on their limited offer with a 10% discount off the a-la-carte menu at Artisan Boulangerie Co a block away. Even better, bring your food back to the hotel and make your own picnic at the outdoor pantry. Then dip into the pool to cool off.
The rooftop is a great place to sip cocktails in a Zen-like atmosphere and watch the stars at night. Come back to your spacious room with a raintree shower to wash away any bad energy.
Bonus points for their Insta-worthy angles that will bring out the best poses and save you a trip to the best Instagrammable spots in Singapore.
Standard and Business Rooms are available in this offer and it includes a surprise turndown gift. We recommend the more spacious Business Rooms if you can afford it.
Perks: 10% Discount Off A-La-Carte Menu at Artisan Boulangerie Co
Area: Near Orchard & the northside of Fort Canning park.
Original Price: S$274.00
Discounted Rate: S$186.15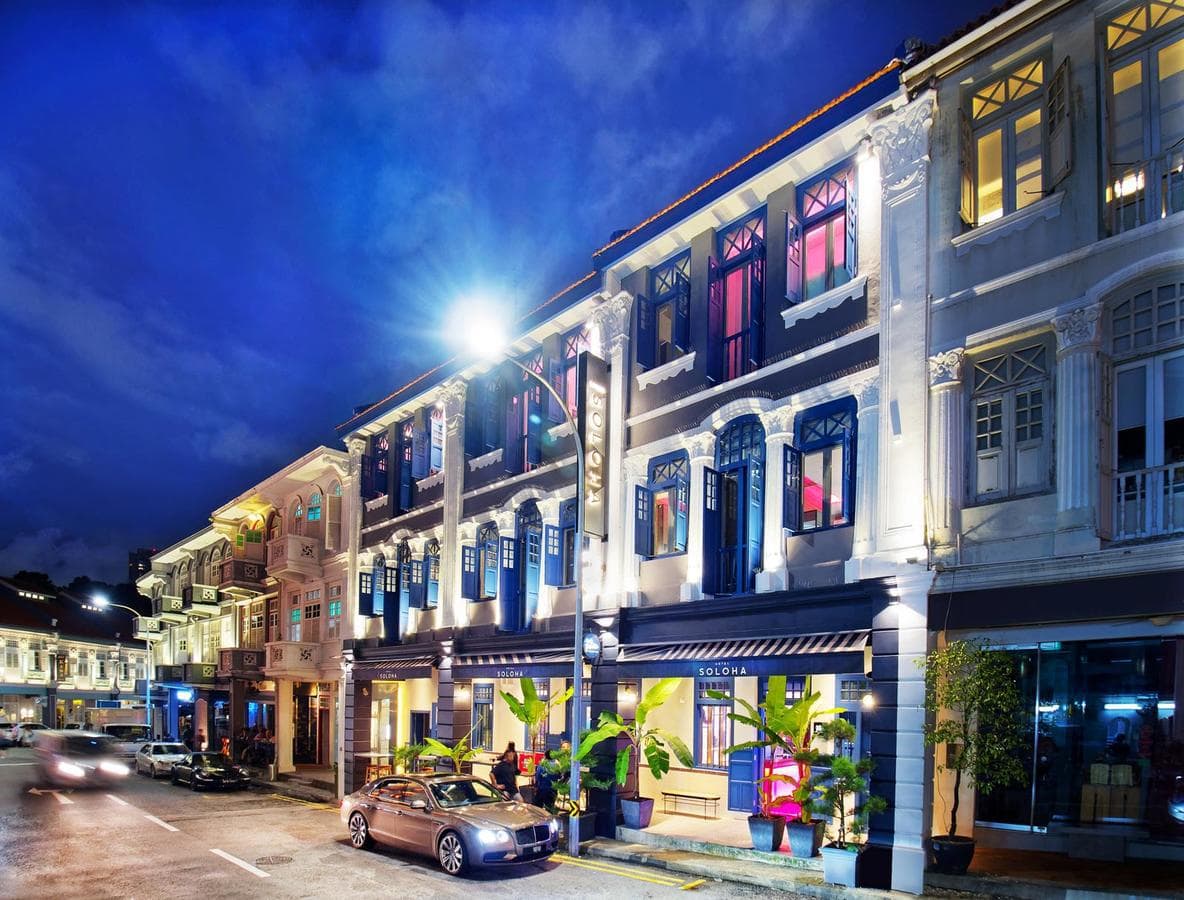 Immerse yourself in culture and history with a stay at Hotel Soloha in the heart of Chinatown. Just off Keong Saik Road, you are very close to all of the best that the area has to offer. What's more, you'll get 10-15% off various merchants including some major players like Takeshi Noodle Bar, Tempura Oji, Wang Yuan Cafe, Apiary (our most favorite ice cream shop we visit every week!), Kafe UTU (for African cuisine, so rare in Singapore), Kenko Spa, and Choo-P Leathercraft.
This is probably the most Instagrammable hotel on the list where the walls are covered in art pieces in what they describe as an "Urban chic jungle". Colors abound the illustrated jungle themed walls with touches of neon, bright caricatures and radiant artworks.
Housed inside a renovated shophouse, the rooms contain bespoke designer furniture and configurable light settings from party to romantic so that you can set your own tone. Because of the shophouse structure, some rooms can be small so we recommend upgrading.
The large 4K TVs allow for the perfect place to Netflix and chill and the patented Hansgrohe Raindance technology will get you all pampered up. Pop into the gorgeously lit bar-reception for a late night drink.
Perks: Historical Staycation with F&B Dining Benefits including All-Day 1-For-1 Asahi Beer Happy Hour, Exclusive offer of 10-15% discount off Partner Merchants.
Area: In Tanjong Pagar/Chinatown and very close to the Buddha Tooth Relic Temple & Museum.
Original Price: S$182.45
Discounted Rate: S$126.89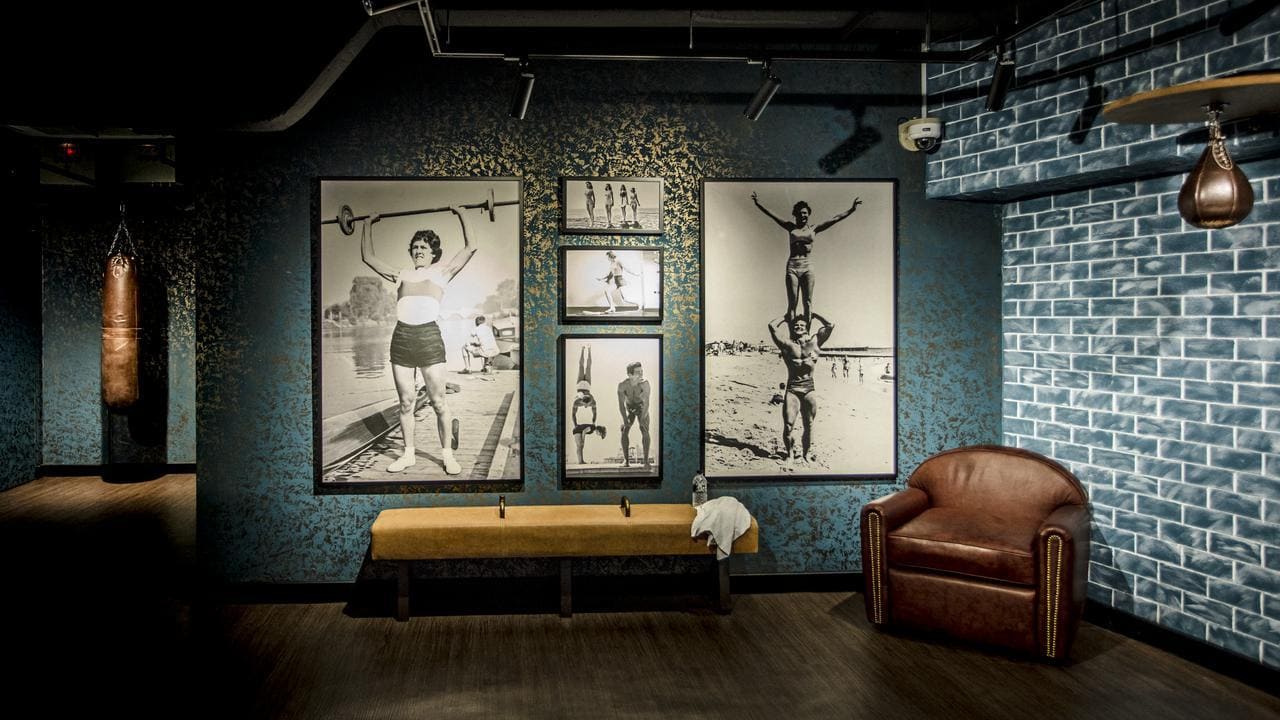 Hotel G is situated very close to Bugis, so it's a great spot to base yourself if you plan on getting some shopping done.
The hotel has some of SG's best dining options on the ground and first floors like bistro-style French restaurant Ginett (famous for its Wednesday night oyster forS$1 deal) and American gourmet burger & liquor bar 25 Degrees.
This particular Singapore staycation offer comes with breakfast for 2 and a SG$50 dining credit at Ginett, so you are set for the weekend.
While their Good Room can be a bit cramped for 2, the beds are super comfy and you get access to all the amenities like the vintage-designed fitness area. Less room does mean more cuddle time though.
Too busy to spend the night? How about a Daycation where you will also get a set lunch at Ginett as well as free flow of coffee and tea while you work. Don't miss this one off offer of a free bottle of wine with your stay, which would go brilliantly with their #BurgersInBed option!
These perks far outway the size of the room and are well worth it for a foodie Singapore staycation for under S$200.
Perks: F&B Dining and complimentary Bottle of Wine.
Area: Bugis
Original Price: S$282.00
Discounted Rate: S$165.00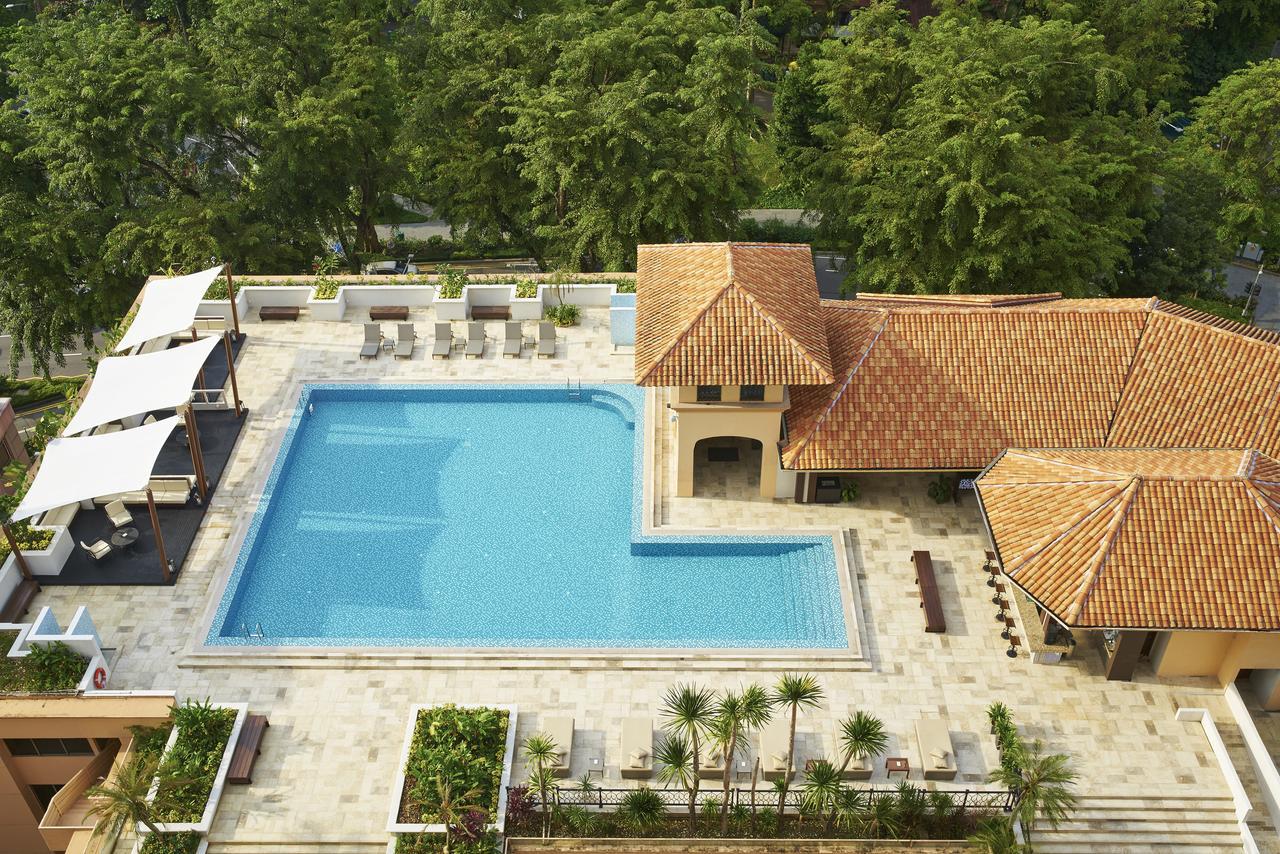 Missing your business trips abroad as you spend your days working from home?
Then Orchard Rendezvous Hotel should be your first pick of Singapore staycation option in this list. As this offer contains an upgrade to a Deluxe Plus Room, you're assured either a balcony with a view of the lush greenery or busy Orchard Road.
Pretend you've just flown internationally as you arrive in the exclusive Club Lounge then wind down in the Lobby Bar for a nightcap. The large outdoor pool is an additional perk to escape the heat or work out in their fully equipped gym.
The area, of course, is the best for shopping as Orchard Road shopping complex is right as your feet. Inclusive in this deal is a bento breakfast and the alcohol free minibar which is replenished daily.
Perks: Breakfast & Free Upgrade to Deluxe Plus Room
Area: Orchard Road
Original Price: S$280.00
Discounted Rate: S$200.00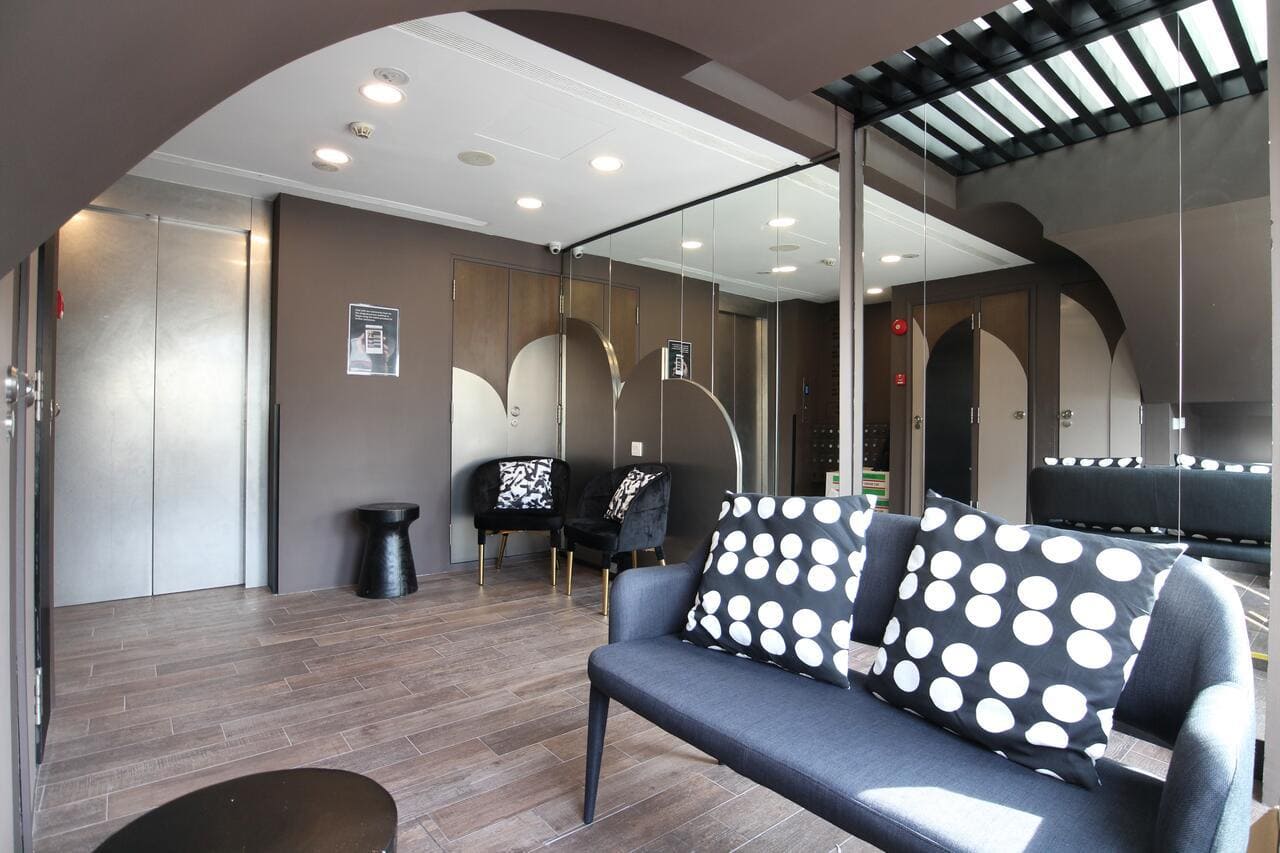 Titled a "co-living hotel" an adventure at ST Signature Bugis Beach is for extroverts who love serendipitous meetings while wondering the hotel's open spaces.
While each room does have an en-suite bathroom for some privacy, there is a communal kitchen called Cook Lab which has freeflow coffee and is the perfect place to strike up a conversation.
You have many choices for this offer where you can get a Welcome Pack in a Limited Edition Singapura Seasons Tote Umbrella or you could cuddle with the cutest kittens with vouchers to The Cat Cafe around the corner at Bugis Street Shopping Mall. There is also an option to dine at So Pho or Bali Thai.
Perks: Limited Edition Gift, Cat Cafe vouchers, Dining vouchers.
Area: Downtown on Beach Road
Original Price: S$128.00
Discounted Rate: S$108.00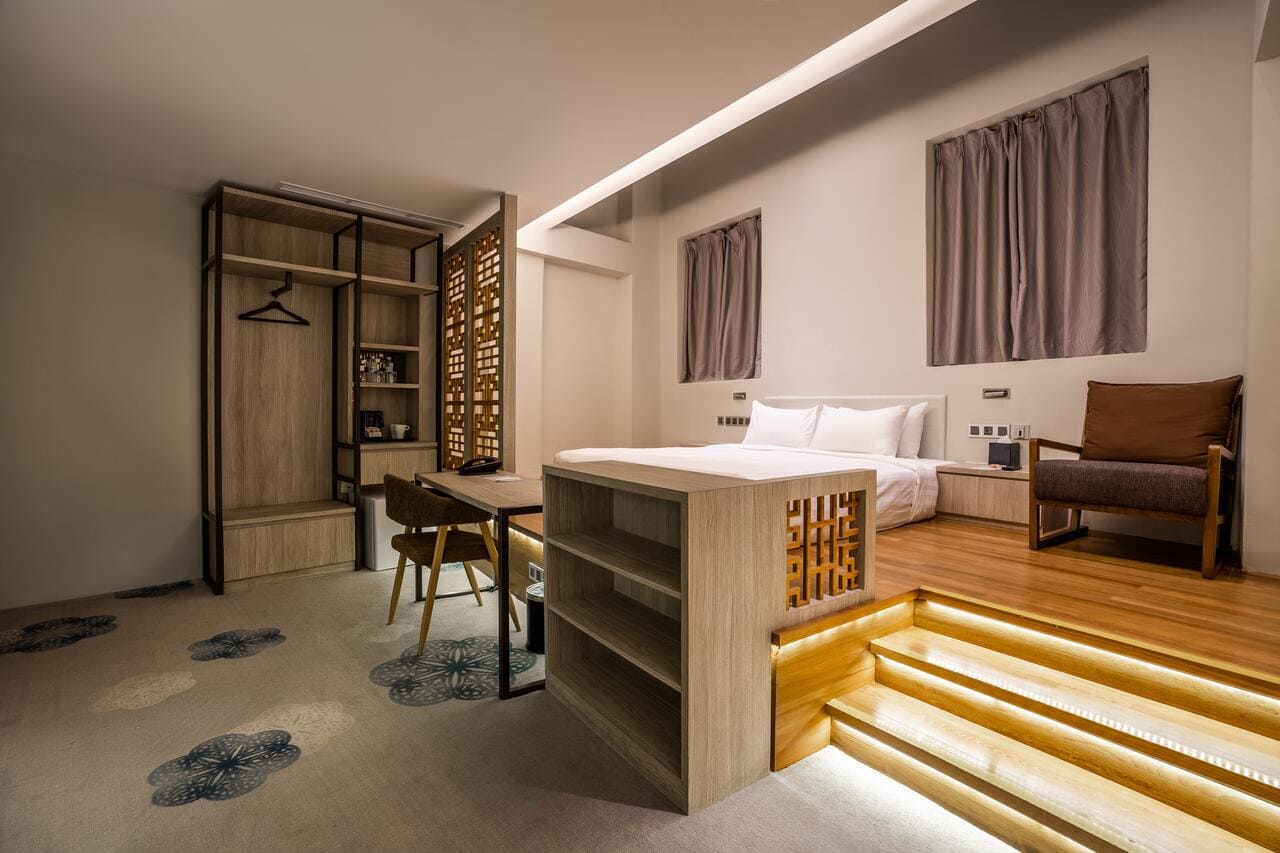 Situated in Clark Quay and a stone's throw from Boat Quay, The Quay Hotel Singapore is centrally located where you can easily take a stroll along the Singapore River passing Boat Quay and reaching down to Marina Bay.
It's therefore the perfect place to stay if you're wanting to have a sunset picnic on the Esplanade, saunter around One Fullerton or visit Gardens By The Bay and watch the Light Show. You can also go out for a late bite to eat and drink while looking out over the beautiful reflections of light on the Singapore River.
In this deal you can choose either a Superior or Deluxe Double Room which are both spacious, clean and stylish. You can also enjoy 10% off F&B dining at some of their partner establishments like delicious Dopa Dopa Creamery and Isaan Thai resto Un-Yang-Kor-Dai.
Perks: F&B Dining Benefits
Area: Clarke Quay
Original Price: S$172.50
Discounted Rate: S$125.00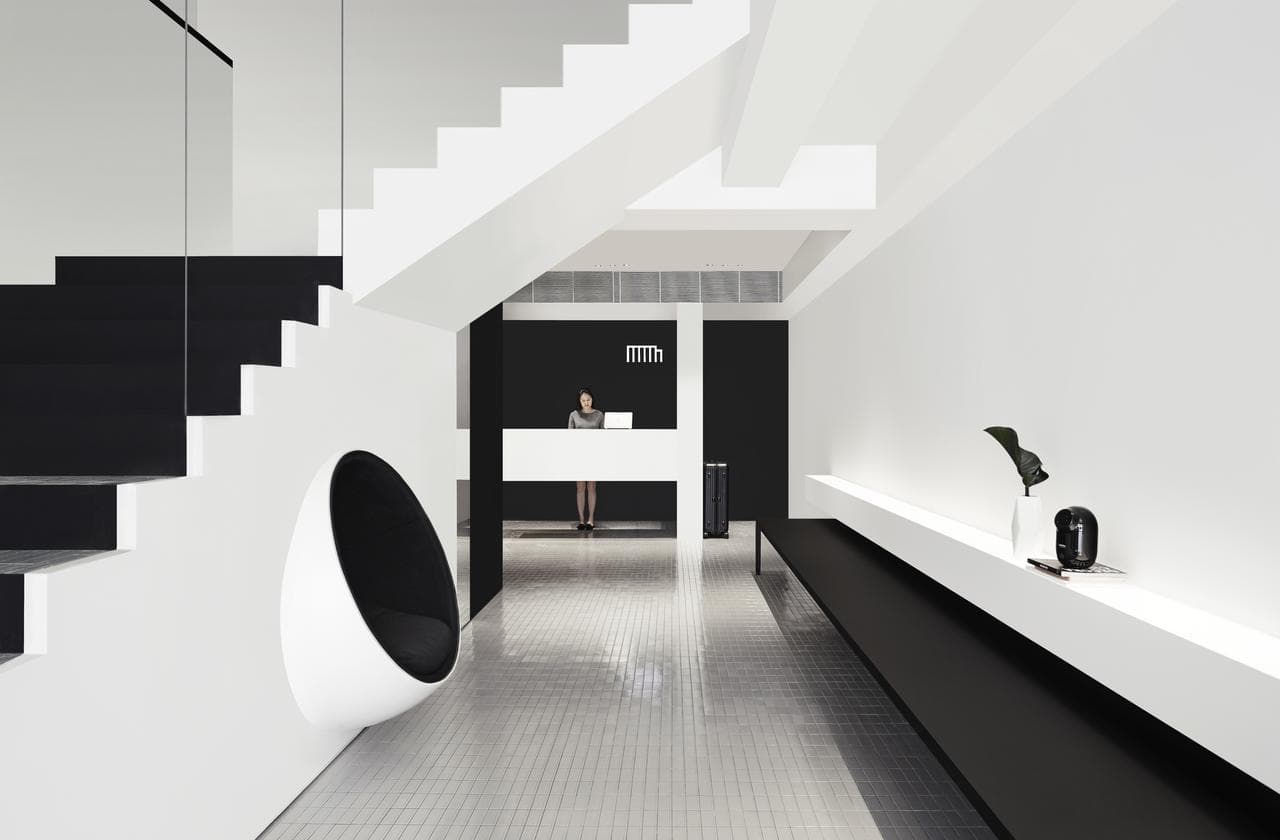 Chic, elegant and sophisticated, Hotel Mono is another boutique hotel set in refurbished shophouses but with a uniquely modern design. So you get the best of both worlds, old world charm such as the Rococo-era windows, and new age minimalism among the city's urban hustle and bustle.
This Singapore staycation offer is a bit different as it provides options for 2pax in a Deluxe Double or a Loft Room which can accommodate 5 people. So couples and families can get away for the weekend. Affordable Singapore Staycations aren't only for romance!
As the hotel is in Pagoda Street, at the heart of Chinatown, culture vultures and foodies will love the location which lets you explore some of the most beautiful temples in Singapore (even the facades are beautiful) or take a walking tour.
Perks: Deluxe Double for Couple or Loft Room for Family (Exclusive)
Area: Chinatown
Original Price: S$215.40
Discounted Rate: S$144.00
Here are some great ideas for amazing Singapore Staycation activities. Get inspired!