This article was first published in June 2019 and updated in June 2020.
Open 24 hours every single day of the year, the Mustafa Centre in Little India is a paradise for all those who love to shop at night and prefer to find everything in one building. The shopping centre offers quite a range of products – some of which can be quite strange. It's the perfect spot to visit when it rains in Singapore as you can explore it for hours without even knowing it's wet outside.
In this guide to Mustafa Centre Singapore you will find all the information you need from floor plans and how to explore this labyrinth to our top strangest finds.
Use this article in conjunction with our Guide to Little India for your complete cultural tour. You should definitely check out all the best temples in the area like the Leong San See Temple, Sri Srinivasa Perumal and Sri Vadapathira Kaliamman.
There are also some Instagram-worthy places in Little India like the street art murals and Haji Lane. If you find yourself in need of more amazing things to see in Singapore, then don't forget to save our choice of free walking tours in Singapore.
And then expand your itinerary with over 100 more things to do in Singapore.
What is Singapore's Mustafa Centre
If you've never been, Mustafa Centre in Singapore's Little India is a megastore of discounted goods spanning over 2 buildings that are joined by a bridge on level 2 and 6 storeys high.
Unlike the flashier megastores in Orchard Road and VivoCity, Mustafa Centre has a more haphazard approach where items are placed in every nook and cranny. It is more catered to the locals than to tourists as many of the items are discounted and you really can find anything here from electronics to groceries and everything in between.
Another fact that you should know about Mustafa Centre in Little India is that it is open 24hrs a day, so it's great if you have some last minute shopping to do.
It's also open during public holidays like Chinese New Year, so you really can visit at just about anytime of the year.
History of the Mustafa Centre Singapore
This large shopping has humble roots. It started out as a small family-run stall selling tea and bread from a pushcart in the 1950s. In 1971 the owner, Haji Mohamed Mustafa, joined forces with his son, Mustaq Ahmad, and brother, Samsuddin, to open a retail store in Campbell Lane selling clothes.
After expanding to electronics, the retail store moved over to Serangoon Plaza. The final move occurred when Mustaq purchased a shophouse in Syed Alwi Road, where current day Mustafa Centre is based.
Over time he bought additional units and eventually built the mall we all know and love today.
Layout of the Mustafa Centre
The Mustafa Centre layout starts from Basement 2 and 1 and then goes up to Levels 1 through 4, making it 6 in total.
There are 6 different entrances to the centre. So if you're meeting a friend, or you separate, have a meeting place at one of these well marked entrances. Don't say "I'll meet you by the Milo in the food section", because, as you'll find out, there will be several places selling the same thing.
There are different options to go up and down including stairs, escalators and elevators and they are splattered around the Centre in both buildings. I say this because first-time visitors may be overwhelmed upon entry and think they'll never find a way out. Just breathe and look up, there are clearly marked signs all over the place.
There is a connecting bridge between the two buildings on the second floor. As the crossing is filled with goodies, you may not even know you're entering the other building.
While things may change in the future, the layout of the Mustafa Centre is currently (June 2019) as follows.
Basement 2 is filled with electronics, toys of all kinds (from Barbies to remote cars) and some sporting goods. So if you're a tech junkie who does Cross Fit, you'll want to start here.
Basement 1 is all about clothing, both the fabrics to make them and formal attire to buy off the rack. This is where you can find a shirt or a saree (you are in Little India after all). It's also the place for all things bling. Yes, you can even buy faux and real gold here along with diamonds, necklaces and rings.
Level 1 will get you to every cosmetic and health care product you can think of. Peruse the isles to find your favorite brands and some more natural Ayurvedic products too. If your phones dead and you need the time, there are also plenty watches on sale here.
Tip: Go outside on Level 1 to the Money Changers for the best exchange rates in Singapore.
Level 2 is for the foodies struggling to find certain fresh produce or snacks elsewhere in the country. There is a large selection of snacks and groceries including, of course, a huge range of curry spices.
On Level 3 is where residents of Singapore are found getting their household goods for the month like toilet paper, body wash or cutlery and crockery.
Level 4 is the odds and ends section of the mall as well as the parking lot. This is where you'll find stationary, books, art supplies and hardware.
Bonus! There is actually also a rooftop level that has a great restaurant called Kebabs n' Curries that serves some delicious North and South Indian cuisine. And like some other mall restaurants in Singapore, it's actually pretty good.
If you go shopping in the day, I would rather suggest visiting one of the many great restaurants in Little India. But if you're doing your browsing at night, this is by far your best bet. It's open daily from 11am to 12:30am.
20 strangest things to find at the Mustafa Centre Singapore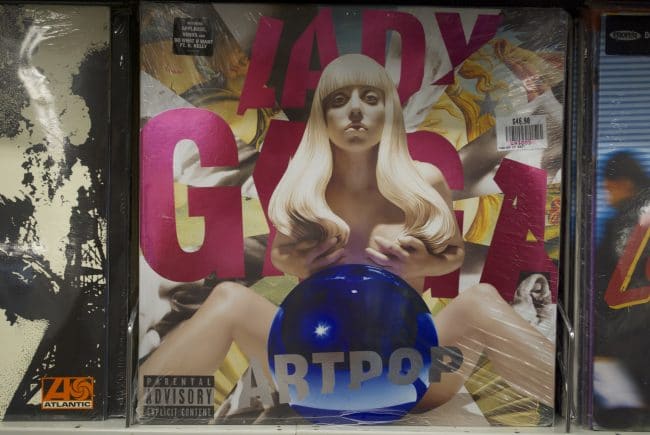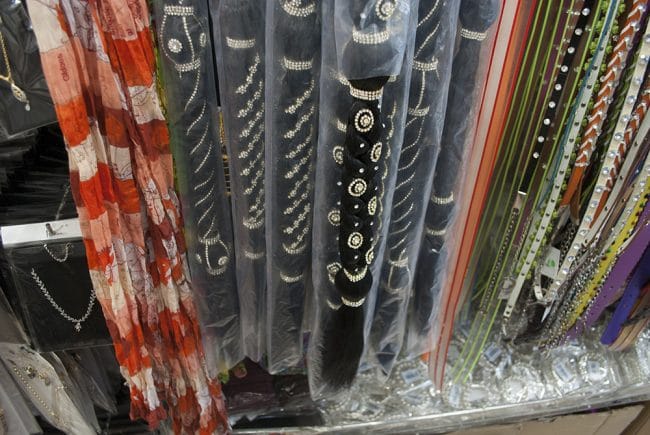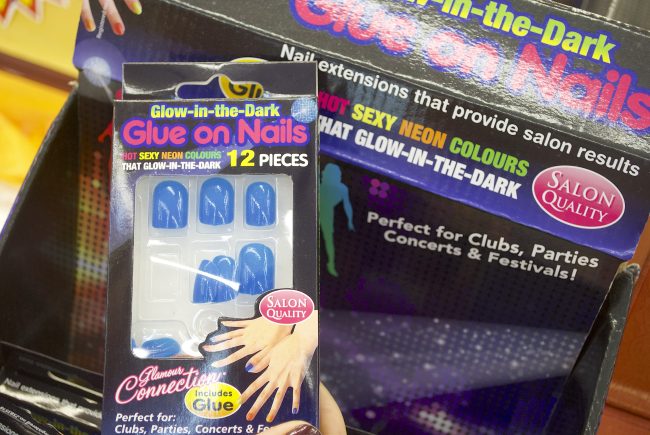 Records of all kinds. Right next to the Bollywood DVD collection on the ground floor one can find records from a huge range of bands and artists from Led Zeppelin to Lady Gaga. I know that there are still collectors out there, but I wouldn't expect them to come looking for these treasures around here.
Stick-on Pony Tail. Growing your hair long and beautiful can be a lengthy, expensive, and a hard process. However, sometimes all you need is a pretty pony tail. Luckily, Mustafa has you covered for only S$18 a piece.
Glow-in-the-dark Nails. Hot, sexy, and available in all neon colours, these glow-in-the-dark nails are quite a steal for only S$2,50. No matter what party you are going to, you (and everybody else) will always know where your hands are.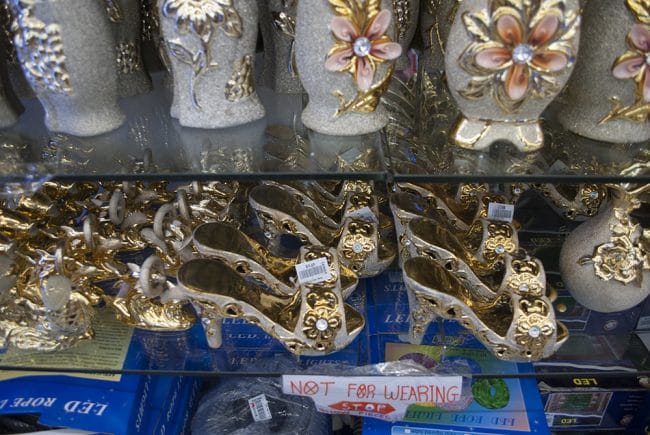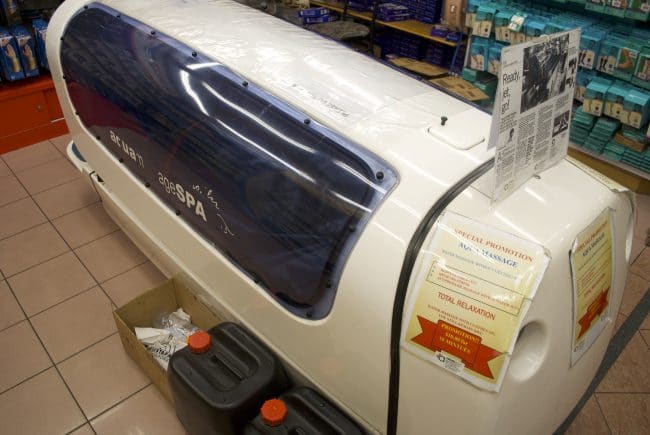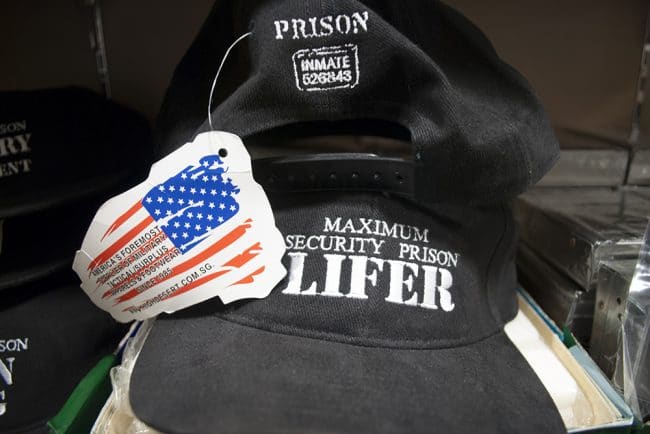 Decorative High Heels. Do you love your high heels more than anything? Have you always wanted to set them a little monument in your house? Are you looking for some decorative high heels for your table? No? Well, if the need should arise one day, you know where to find them.
Aqua Massage. What appears to be a capsule from space that has landed in the middle of a corridor in the Mustafa Centre is actually an aqua massager, offering total relaxation. Climb on board and unwind for only 10 dollars (10mins), while the stressed crowds hustle along.
Maximum Security Prison Gear. Perhaps it is the result of too many prison TV shows, but I still don't think being in prison is so cool that I would want to wear maximum security prison gear (including my own inmate number) during my free time.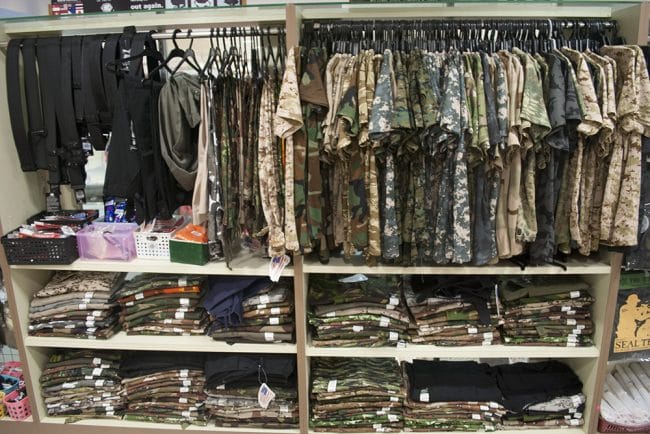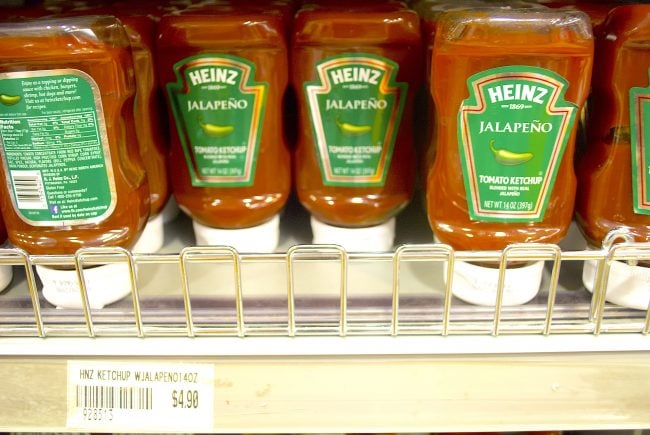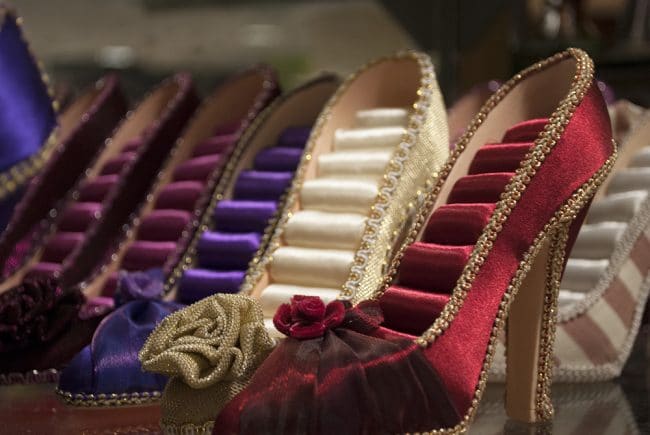 Combat Gear. Should you feel nostalgic about your time in the military, you can now relive the entire experience in the combat gear section on the top floor of the Mustafa Centre. Have fun!
Jalapeño Ketchup. Perhaps it is me that is out-dated, but I have never seen the Jalapeño Ketchup. Heinz is now also offering sugary Jalapeño spice – available at Mustafa Centre Singapore.
Earring Holder. Another must-have item for all the high heel lovers. Offered in various colours, you can combine your high heel earring holder with your #OOTD.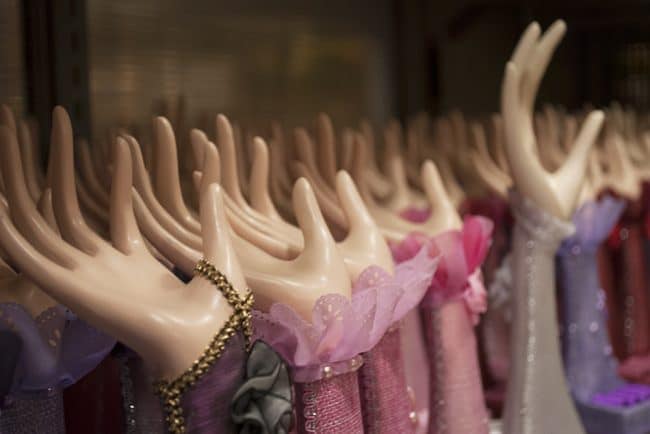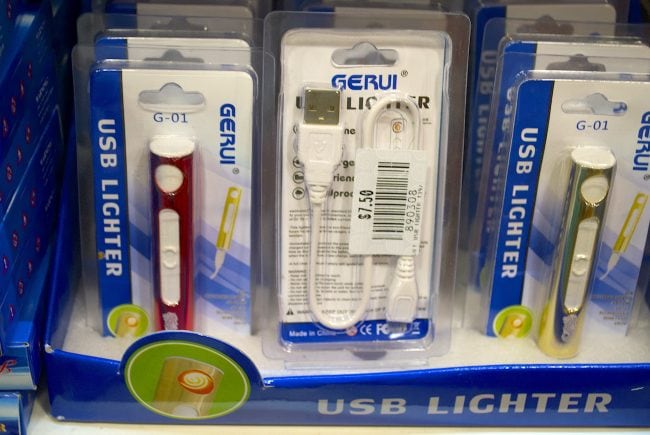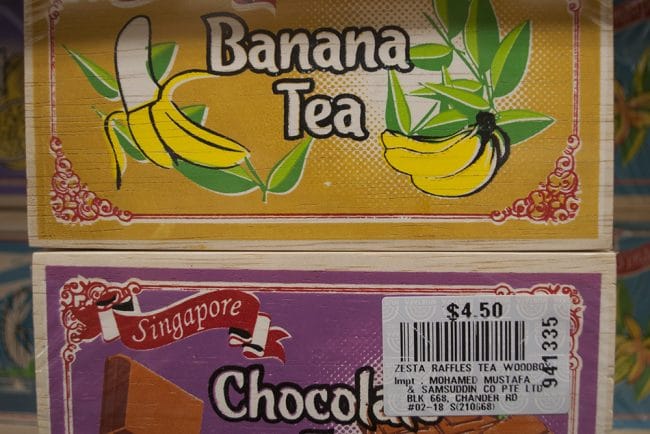 Bob Magic Hair Trick. With this item we are walking along the thin line between strange and functional. Imagine you have grown your hair long, but on one particular evening you want it to be short again. The Bob Magic hair trick will help you. I have not tried it, but I am skeptical of its success.
Witch Fingers. What appears to be the hand of a witch to make magic potions is in reality designed to hold your necklaces. However, I am sure you can also use it to turn people into frogs.
USB Lighter. Not sure how to feel about this one. It does seem a little weird to light my cigarette with a USB cable, but perhaps it is better for the environment. I am not sure. In any case, this little machine will produce enough heat with its battery to get you smoking.
Banana and Chocolate Tea. I am a coffee addict and don't really drink much tea, but I have a feeling that banana and chocolate tea are not very typical choices. However, the packaging alone is definitely worth a test.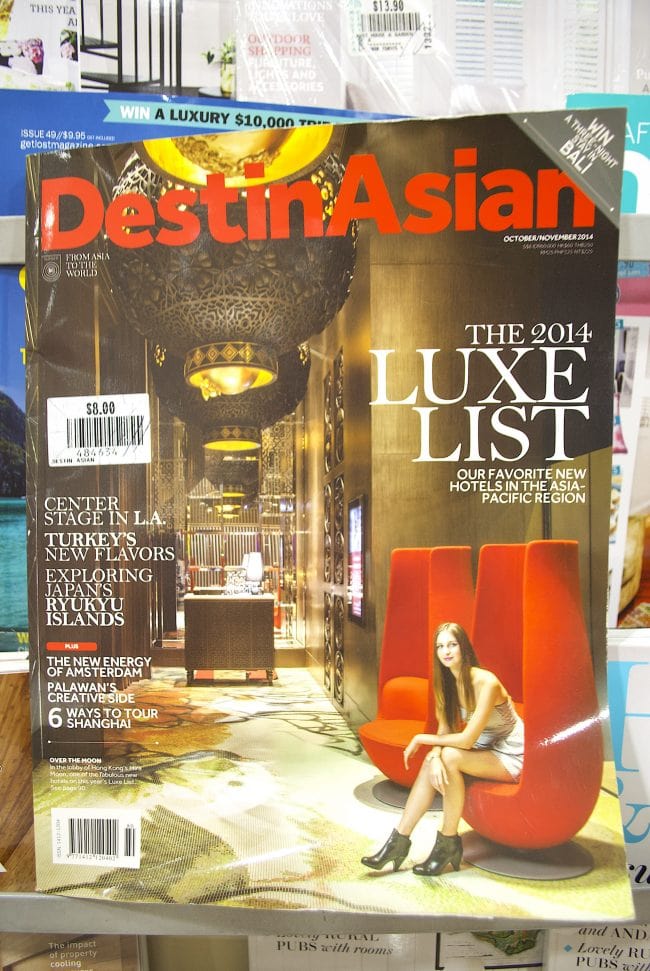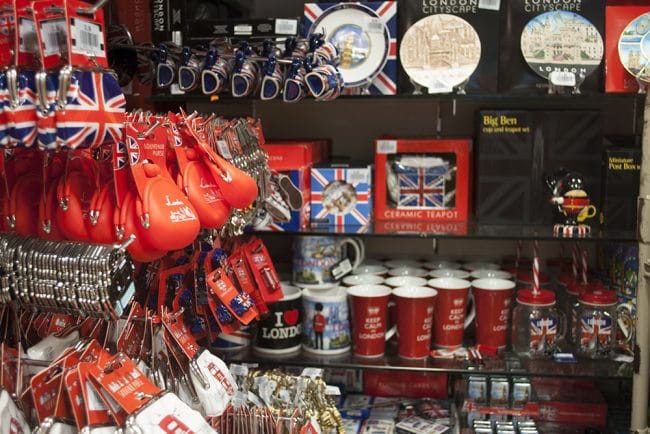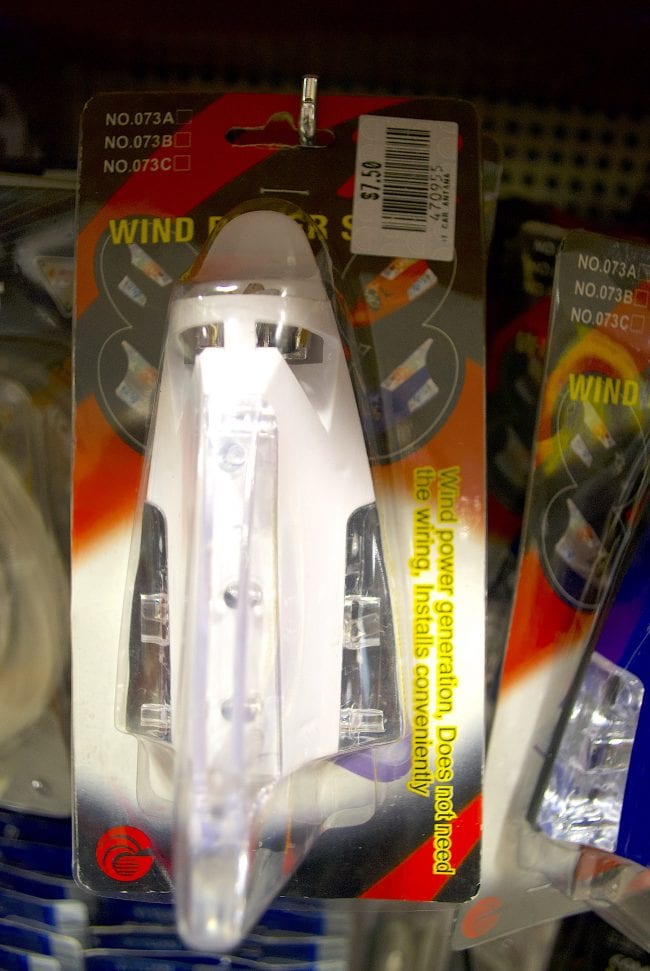 Magazines from Yesteryear. I have been coming to Mustafa for a long time. What I like about it is that it never changes – even the magazines always stay the same. Ok, I admit that not all magazines are out-dated, however there are quite a few samples for collectors, such as the one above from October 2014.
I love London Section. London is far from Singapore, crowded, and expensive. Why travel all the way to England's capital, if you can get all the souvenirs you could ever need at the Mustafa Centre? Perfect to fake that high-end long-haul holiday right from the heart of Little India.
Blinking Shark Fin. While most people would ask why you need a shark fin on top of your car, I am asking myself why you need a 'blinking' shark fin on top of your car. For me, that's where the discussion stops.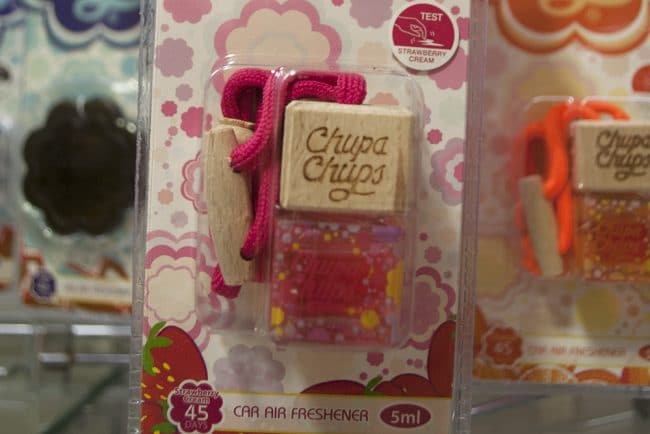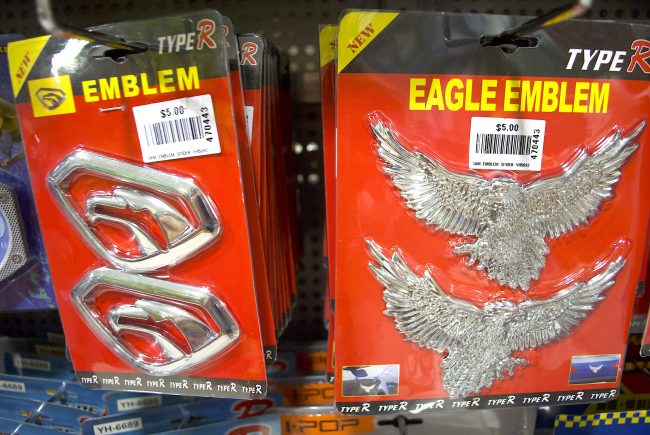 Chupa Chups Air Freshener. Spreading the sweet smell of artificial sugar all through my car, the Chupa Chups air freshener is a steal. You might as well hang an original Chupa Chups lollipop on your rear view mirror.
Emblems to up your car. There is no need to buy a fancy car, just get a fake Ferrari sticker and you are all sorted. Well, I guess that was the intention behind these half-imitated emblems of famous cars.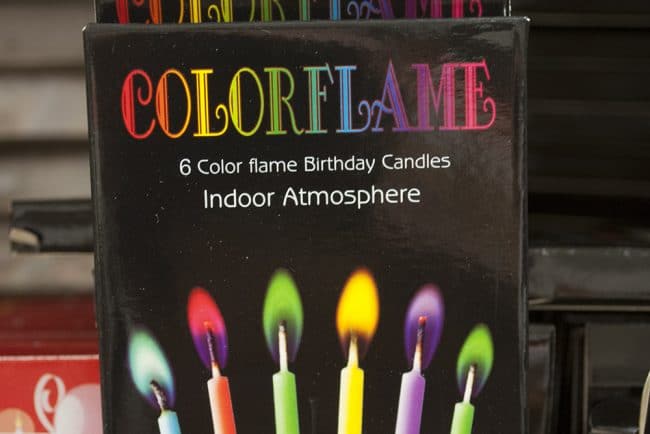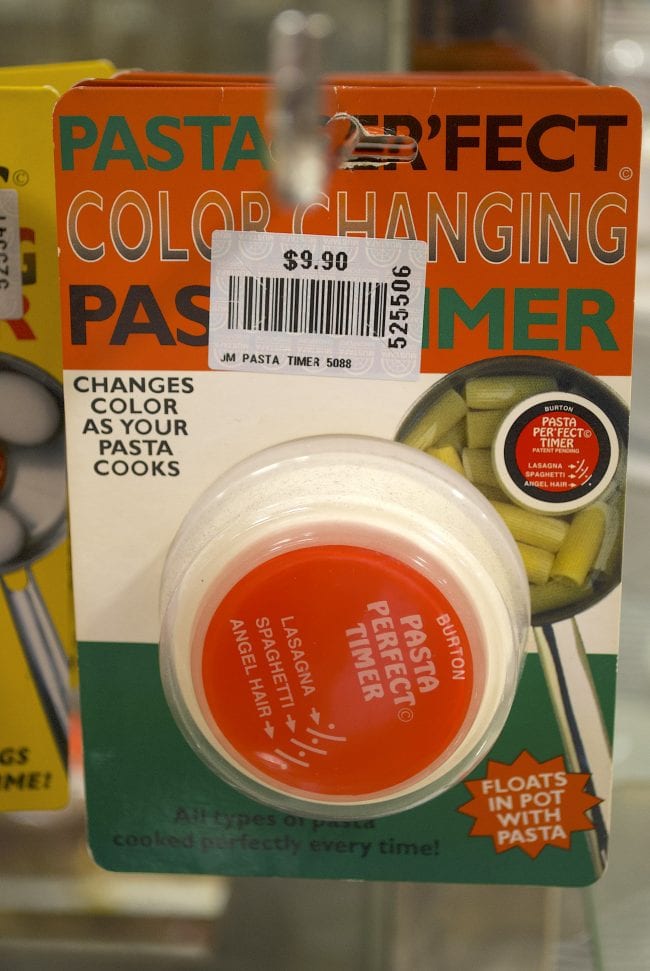 Colourflame Candles. Making your party extra special, the colorflame candles seem to be quite a steal. However, the package doesn't tell me what exactly is going up in flames, making me wonder what chemicals actually cause the excitement.
Pasta Timer. While an egg is an egg, not every kind of pasta is like the other. However, this pasta timer claims to know exactly when your pasta will be al dente. Changing its color to inform you when your pasta is done, while being buried by all the pasta in the pot, I have doubts about the functionality of this product.
Important things to know about the Mustafa Centre
Visiting the Mustafa Centre for the first time can be quite daunting as it is basically a maze of everything and anything all under the same roof. Here are a few tips and tricks to make your browsing experience that much better.
The first thing to note is that if you are carrying a backpack, the security personnel will use cable ties to seal your backpack. If there is anything inside your bag that you think you'll need once inside, or anything valuable, rather place it in your pockets. Better yet, bring a fanny pack 🙂
There are also luggage checkpoints at entrances 1 and 4, where you can hand in any larger bags or grocery carts.
Try to avoid weekends if you can, as the store is said to swell to over 15,000 customers during these 2 days. And remember, it is open 24hrs a day, so going after 10pm is another option if you want to miss the crowds.
How to get to the Mustafa Centre
Mustafa Centre is located on Syed Alwi Road and the closest station is Farrer Park on the purple line. You can also drive there as there is parking on the premises.
If you'd like to walk through an air conditioned Mall, head over to City Square Mall. After alighting, pass the City Square Mall on the B1 level and take the escalator up. After exiting the Mall, take a right on Kitchener Link/Verdun Road and you will come out at entrance 3/4 of Mustafa Centre.
You can also easily walk from Farrer Park MRT along Kitchener road and then take a right after the Tandoori Restaurant and walk past Parkroyal on Kitchener.
Don't forget to Pin this to your Singapore Travel board!