This post on Unknown Facts about Marina Bay Sands in Singapore was last updated in June 2020.
Although Marina Bay Sands in Singapore was only completed in June 2010, it has quickly risen to become the most prominent landmark in the Red Dot, overtaking old favourites like The Esplanade and The Arts House.
Initially, most locals were skeptical of building Marina Bay Sands in Singapore. The hotel caused a nation-wide outrage when it announced its decision to install the world's longest elevated swimming pool – 200 meters above the ground. It led to many Singaporeans blaming the building when ill-timed floods took place shortly after.
Today however, it is one of the most recognised structures in the world. Let us share a couple of facts you may not have known about Singapore's iconic building. If you're craving more insider info, why not take the Secrets of the Bay Tour
where you will get to explore other iconic landmarks and hidden gems around the Marina Bay area.
1. It is the world's most expensive standalone casino property
In May 2006, Las Vegas Sands won one out of two slots to be in Singapore's integrated resorts. The initial investment commitment was S$3.85 billion. However, due to escalating costs of materials and labor shortage, Las Vegas Sands had to reprioritise their options and delayed other projects worldwide just to complete Marina Bay Sands.
So one of the most shocking Marina Bay Sands facts, as of July 2009, the total cost of development had been finalised at S$8 billion. Something pretty amazing seeing that it isn't in a mega-casino area like Macau.
2. It brings in a whopping revenue
According to CNBC.com, Marina Bay Sands and Resorts World Sentosa contributes 1.5-2% to Singapore's GDP, with Marina Bay Sands netting a cool net income of US$783 million in the last quarter of 2019.
Retail in 2018 broke records where revenue amounted to US$179 million at The Shoppes at Marina Bay Sands, walking distance to Gardens by the Bay. That's a Marina Bay Sands fact you cannot ignore when you next sit down to gamble or have some retail therapy.
3. It is one of the top 40 largest hotels in the world
Marina Bay Sands has 2561 rooms and suites, making it one of the top 40 largest hotels in the world. It also has 6 expo halls, 250 meeting rooms and the largest ballroom in Southeast Asia. Most of the largest hotels are in Las Vegas or Macau.
Due to it's position, it's also a great place to watch the National Day Fireworks or have a drink and dine with a view.
Number 4 on the list continues below…
Ideas for things to do in Singapore
Apart from these awesome facts about Marina Bay Sands, if you're looking for things to do in the Little Read Dot, we've come up with a list of over 100! Check out our complete and constantly updated article the best things to do in Singapore.
4. The infinity pool holds a ton of water
The infinity pool at the top of the boat-like structure holds 1,423,314.83 litres of water. Even if you drink a gallon a day, it would take a millennium to finish it – you'll be drinking well into 3000s!
You can take pictures of the infinity pool from Ce La Vi, but only guests can jump in the water. If you go up to Ce La Vi, your ticket includes a drink, so this is actually the best way to check out the view on top of the tower.
If you want to skip the swanky club experience you can also get to the observation deck which you can book online here
. Even better than going to the observation deck. You can also snap some pics for Insta of the view from the pool. It is definitely one of the most photographed places in Singapore.
If you love outdoor swimming pools in your hotel then check out our article on the best hotels Singapore with spectacular rooftop pools.
5. It houses an underground labyrinth
One of the best kept secrets about Marina Bay Sands is that the MBS staff start their day in the "Heart of House", an underground labyrinth. Located deeper than Bayfront MRT Station, it is for staff only.
Upon entering, you are required to exchange your card for a pass to access the gated area. Beyond it are locker facilities, a wardrobe concierge service, a spacious buffet area and even a standalone 7-11 – only for staff to use. See the video here.
6. It runs on a lot of fuel
On average, the 10,000 strong staff members consume close to 73,000kg of rice, 438,000kg of meat and 547,500kg of vegetables in a year. It adds up to 1,058,500kg of food, an unimaginable amount!
The average family consumes an estimated 900kg's worth of food in a year – it'll take 117 families to finish that same amount in 10 years!
7. MBS has a VIP only program called Paiza
Here's a fact about Marina Bay Sands that will make you want to become a millionaire. "Paiza" is Marina Bay Sands' invite-only membership program. It is a Mongolian word that, when written in Chinese is 牌子.
While it can mean ordinary playing cards as well, it is more likely that Marina Bay Sands chose it for its Mongolian significance. In Mongolia, 牌子 refers to a tablet that officials carry with them to show their authority and to enjoy special privileges.
Paiza members are treated like royalty across Marina Bay Sands. Staff will greet them by name at the casino, where they can choose to access the Paiza-only VIP Gaming suites.
In these suites, all drinks are on the house – from champagne to premium XO brandy. There is a free flow of bird's nest as well, but the high rollers are usually too caught up in gambling to enjoy it.
Paiza members also get prioritised access to all shows in the Marina Bay Sands Theatres.
Within Paiza, chosen members will be invited into the elite Marina Bay Sands' Chairman Club when they reach a S$100 million monthly turnover.
If you haven't quite reached that number, these luxury resorts in Singapore will make you feel like a million bucks. Or maybe a boutique hotel in Singapore is more your vibe.
8. Big bets are common in the casino
Marina Bay Sands attracts up to 150 high rollers every week, all of them holding an account containing at least S$100,000 with the casino. The bets at the VIP Baccarat table begin at S$500 with a maximum of S$750,000. What a way to spend time in Singapore when it rains.
The most expensive recorded loss in the casino's history was a $400,000 single bet by a Singapore rag-and-bone man on a single card, which turned out to be in favor of the house.
If you prefer a cheaper form of entertainment, why not check our list of free walking tours!
9. It houses one of the most expensive restaurants in the world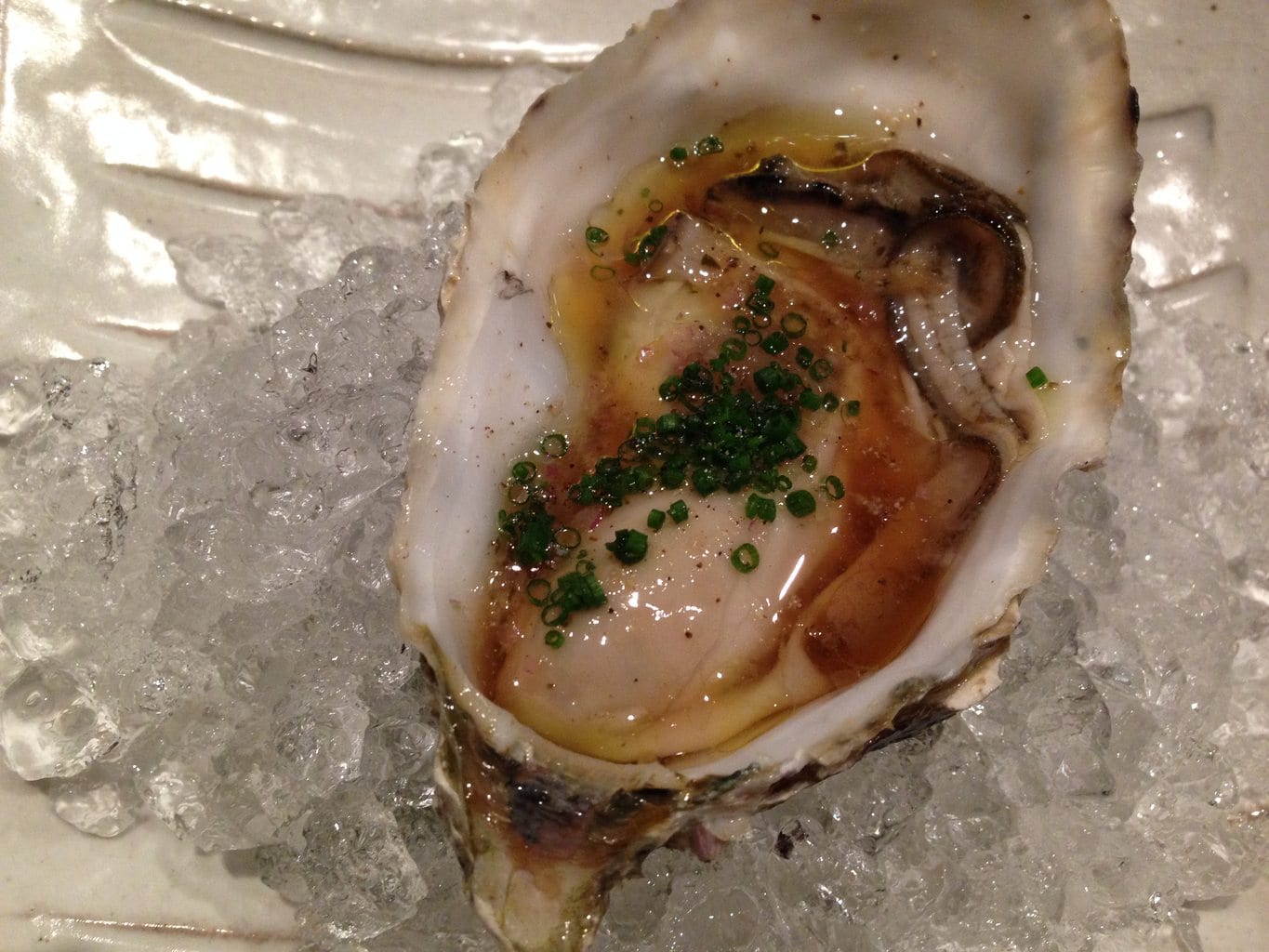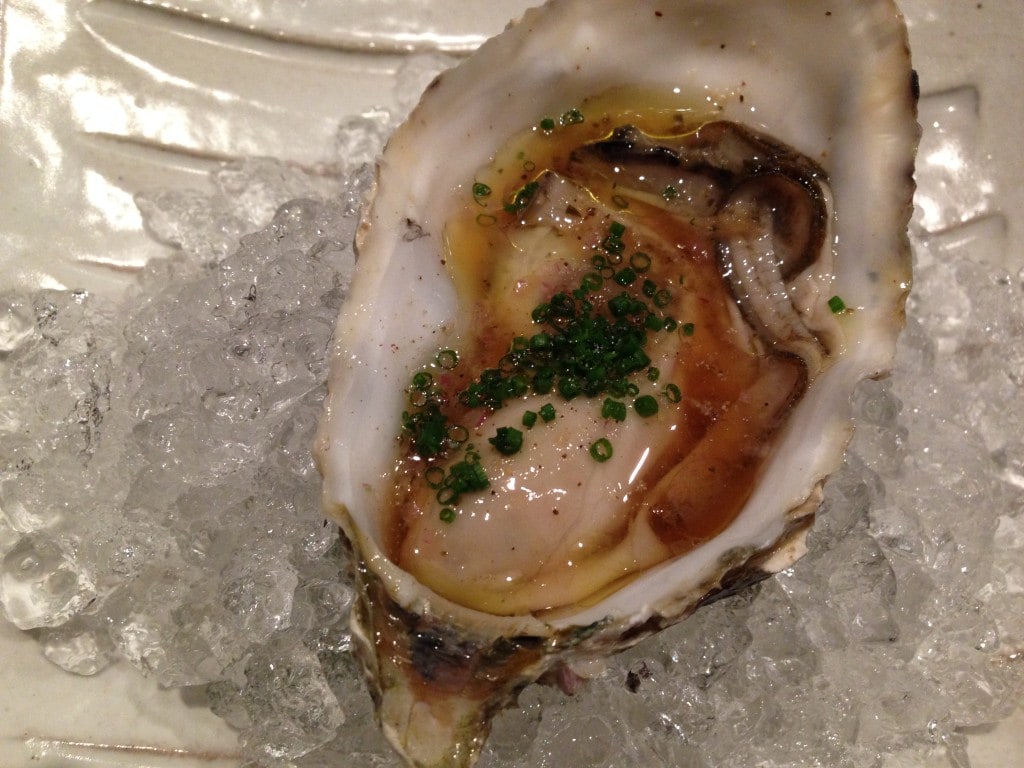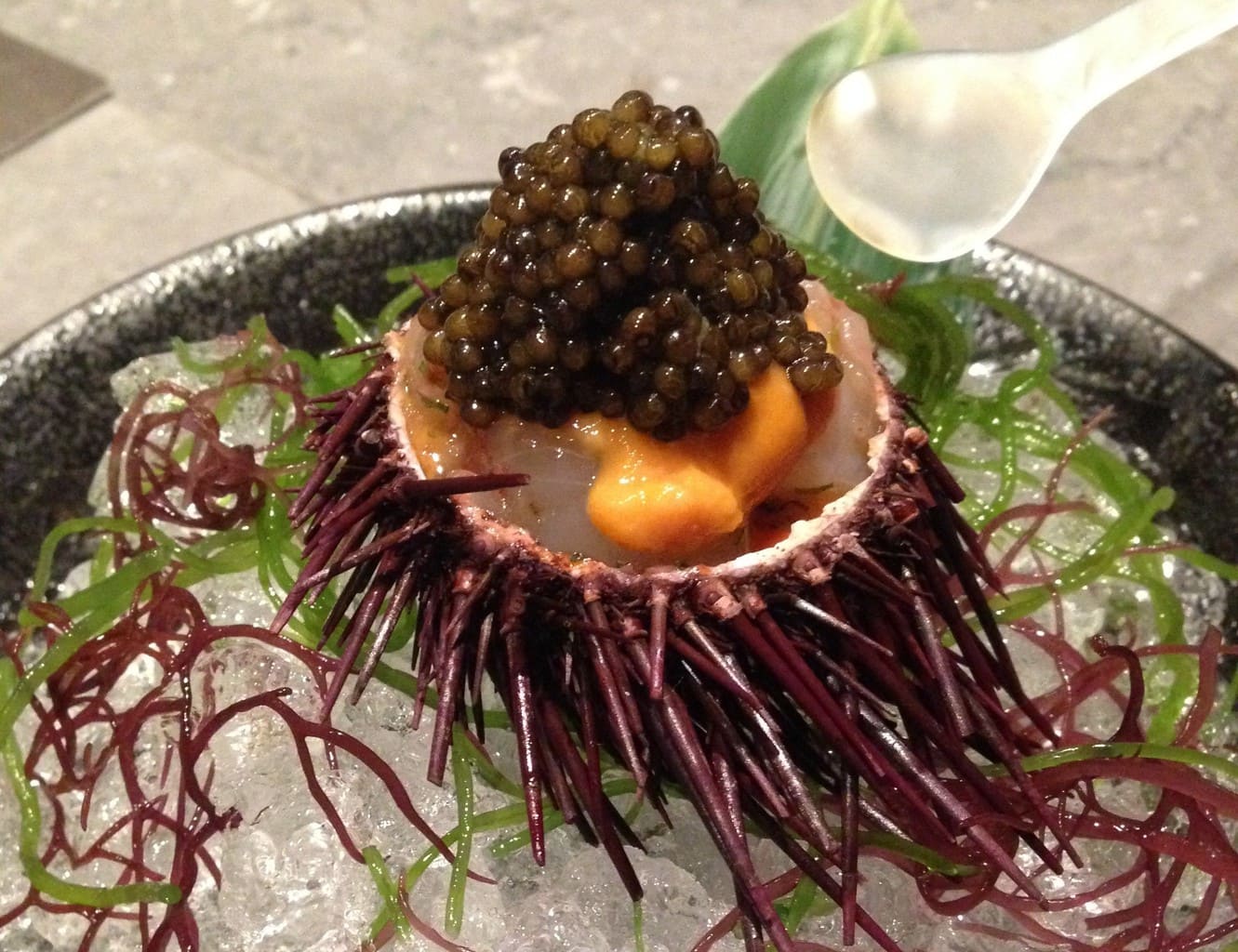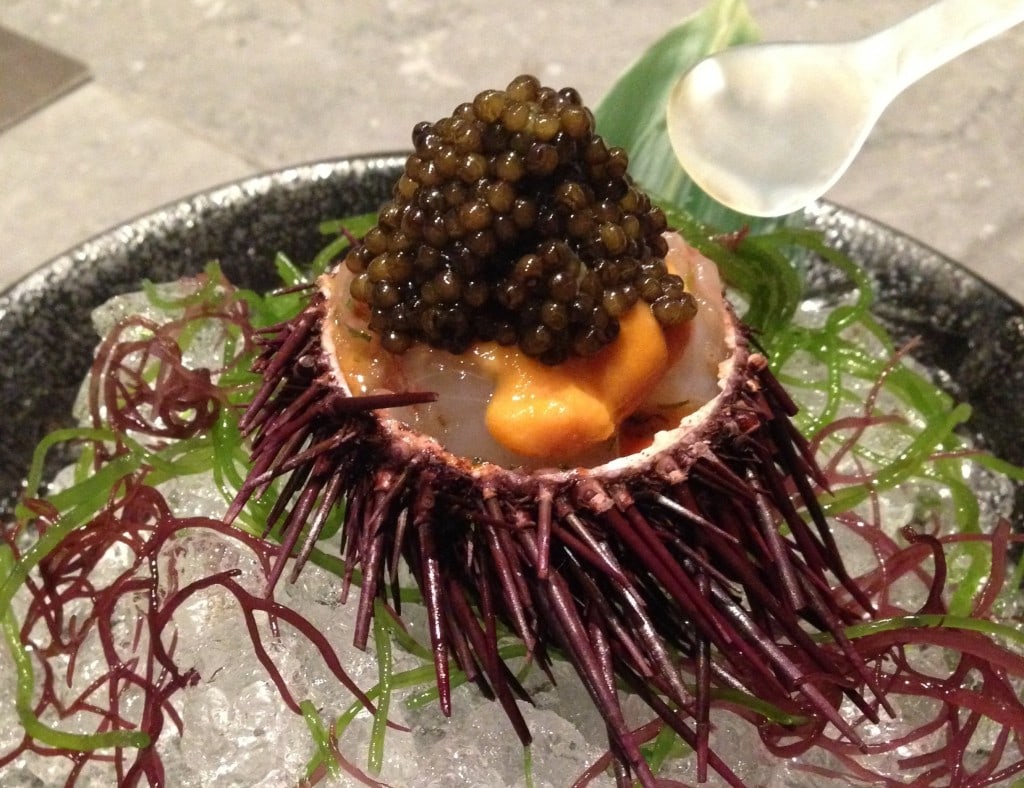 Marina Bay Sands is home to Waku Ghin, dubbed the most expensive and best restaurant in Singapore by local food critic Daniel Ang. Beating other skyhigh fasvporites liek Shinji by Kanesaka or CUT by Wolfgang Puck.
Their famous S$400 per person meal does not include champagne (which starts from S$50 per glass), paired wines (which starts from S$250 per head), tax or service charge.
It is not uncommon to see guests raking up S$2,000 bills for a meal of two, prices that make it one of the most expensive restaurants in the world. Reviews of this place are highly divided, with the general opinion that it is better enjoyed by the older generation.
Read my review of Waku Ghin or watch the theatrical preparation of the Alaskan crab below. Yum!
10. There's a fourth tower in the works
As if this massive structure couldn't get any more bigger, it was announced in April 2019 that the Marina Bay Sands would extend the hotel with a fourth tower of over 1,000 hotel rooms. It will also have a 15,000 seater state-of-the-art auditorium to hold festivals and concerts.
No date has been finalised yet, but the same architect that designed the original MBS structure, Moshe Safdie, has stated that it will have a similar look as the other three although it will be a separate standalone tower perpendicular to the original.
Similar to its sister property across the way, the new structure will have its own sky roof, swimming pool and restaurant. No additional casino is slated to be built yet. Keep your eyes open for this proposed US$3.3 billion structure.
How to book a room at Marina Bay Sands
It is always best to reserve a room at this popular hotel well before going. Room revenue increased by 4.4% in the 2018 financial year, so you know it's still as popular as ever, from conferences to staycations to honeymoons.
You have your choice of picks online, so check the latest competitive fees on Booking.com | Agoda
We would also highly recommend a treatment at the Banyan Tree Spa at Marina Bay Sands for a relaxing spa-cation.
Marina Bay Sands in Singapore travel information
Marina Bay Sands is located on 10 Bayfront Ave, Singapore 018966.
There are many options to get to Marina Bay Sands in Singapore. If you're arriving by car, Grab or Taxi you can get there through Sheares Avenue. There are four pick-up/drop-off points:
Sheares Link outside Hotel Lobby Tower 1
Bayfront Avenue outside Hotel Lobby Tower 3
Outside Sands Expo & Convention Centre
Outside The Shoppes
There is a valet service if you're coming in your own car.
Those taking the MRT, get off at CE1/DT16 Bayfront Station on the Circle Line and Downtown Line.
Here are the exits at Bayfront Station:
Exit A – Bayfront Avenue street level or Gardens by the Bay
Exits C & D – The Shoppes at Marina Bay Sands (1 minute walk), Sands Expo & Convention Centre (3 minute walk), the Marina Bay Sands Hotel (5 minute walk), Sands SkyPark (10 minute walk), wonderful museum in Singapore the ArtScience Museum (10 minute walk), and Sands Theatre (10 minute walk). Just follow the signs to your destination.
Exit E – Sands Expo & Convention Centre.
You can even catch the bus to Marina Bay Sands on:
97 / 106 / 518 / 133 / 502 (every day)
97E / 502A / 518A (every day except Sat, Sun & public holidays)
NR1 / NR6 (late night Fri, Sat & eve of public holidays)
Those opting for an aquatic entrance will arrive by ferry that connect Bayfront South Jetty at Marina Bay Sands. Once you get off the ferry, you will arrive at the south Promenade near to The Shoppes (3 minute walk), Sands Expo & Convention Centre (5 minute walk), and Hotel Tower 1 (8 minute walk).
The ferry operating Hours are from 7,00am – 10,00pm daily with the last boat departing at 9:00pm. Boats depart at around 10-20min intervals and are open from Sunday to Thursday,between 10,30am-11pm; or Friday, Saturday & eve of Public Holidays, from 10,30am-11,30pm.
Or you can book a river cruise online here and hop on or off at any of the various stops. Seeing MBS from the water is an amazing sight and definitely the perfect photographic opportunity. There's also a fantastic Mini Segway Tour that visits other parts of the Marina Bay area from the Singapore Flyer to Gardens by the Bay – all on the comfort of a Segway.
Don't forget to Pin this to your Singapore Travel board!