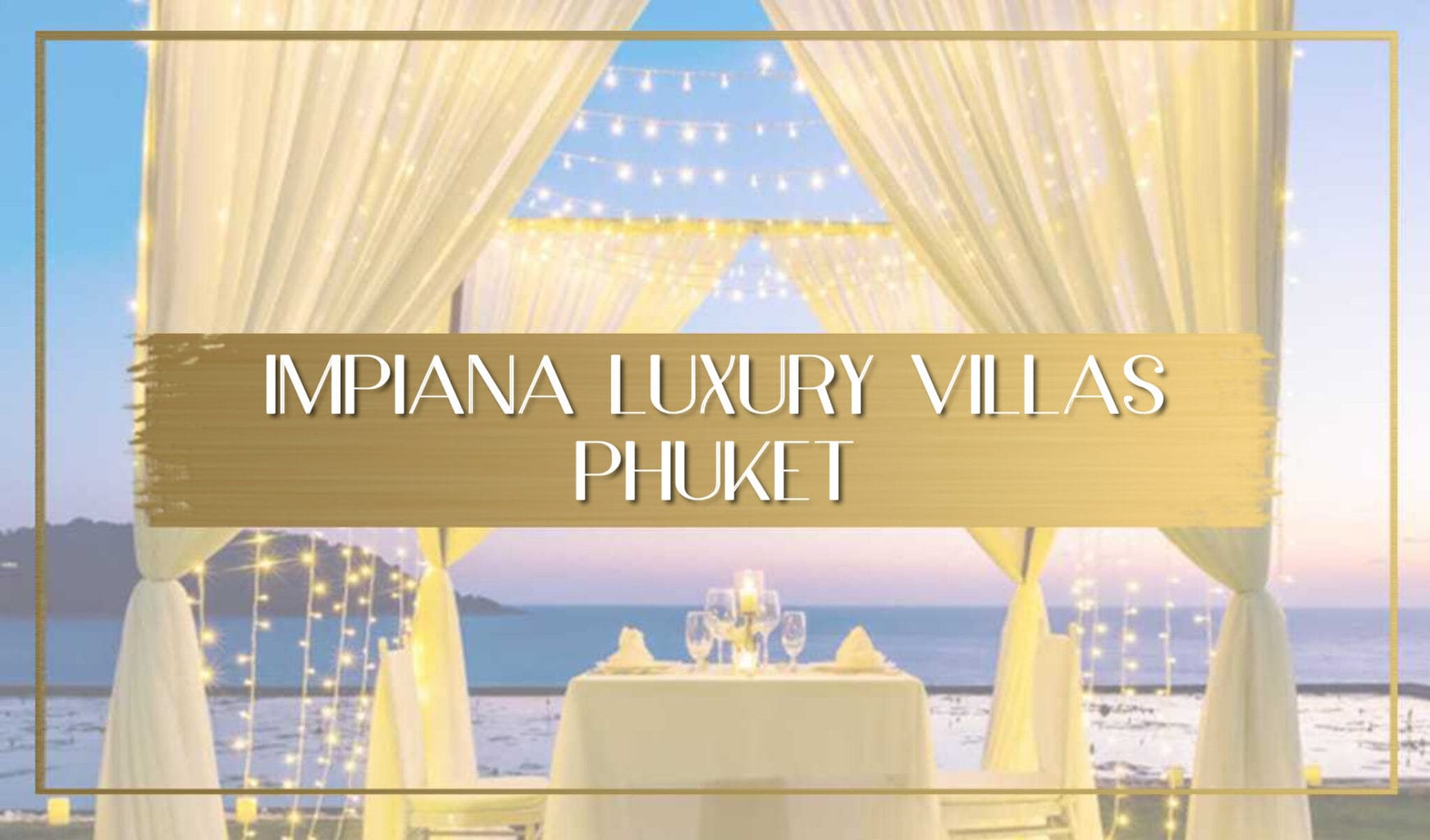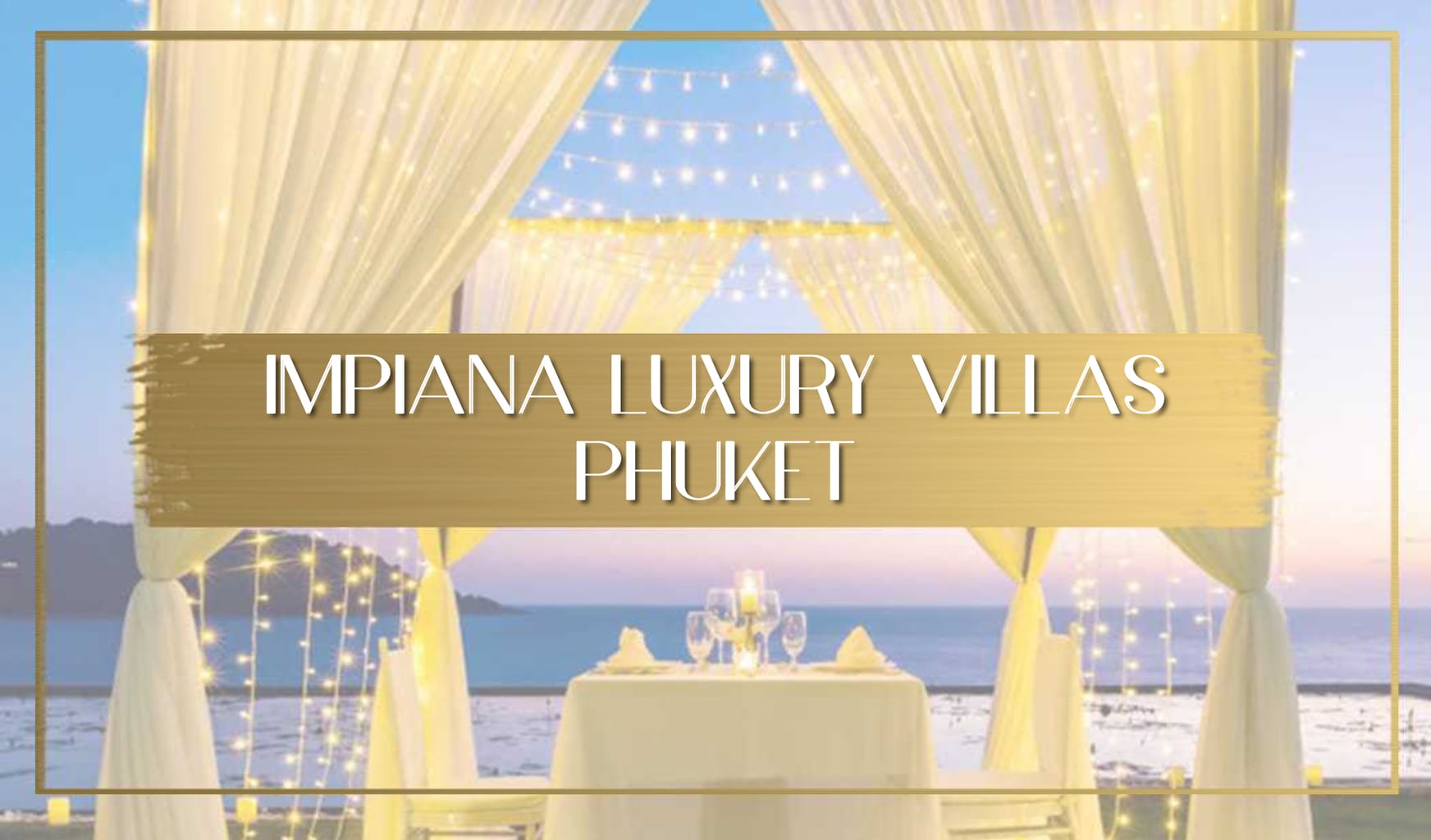 This article is brought to you by Impiana Private Villas Kata Noi
Phuket is one of the most visited places in Asia, in fact, it may well top the list after Bangkok. If you ever considered visiting Thailand, then you would surely include Phuket in your itinerary. The former timber island has a distinct and fascinating past and an Old Town worth visiting. Check out my road trip itinerary of Phuket if you're interested in a journey. But for most people, the main topic in the agenda for an island vacation is relaxation and comfort more than it is cultural exploration, although there are a lot of things to do in Phuket. And what better way to indulge than by booking a Phuket luxury villa.
There are many luxury hotels in Phuket but the ultimate luxury experience is booking yourself into a luxury infinity pool villa where you can have full privacy and the luxury of a butler tending to all your needs, without compromising on all the facilities of a resort. Impiana Private Villas in Kata Noi beach is just that and has been awarded several accolades to give it extra cache, so you don't have to take my word for it.
But just so you have a few more reasons to book your next vacation in a Phuket luxury villa like Impiana, here are the reasons why this is a great alternative to a luxury resort.
The privacy and tranquility of Phuket's luxury villas
It is true that luxury resorts usually focus on providing their guests with privacy and peacefulness, after all, we all go on holidays in need of much relaxation and time with oneself and other loved ones. But sometimes, when you get to the much-awaited luxury resort you realise that the neighbours are just next door and the walls are thin.
You have a private pool villa but the guests above, below and next to you all can see you. So no skinny dipping! Impiana was designed with this in mind and the villas are strategically placed to maximise privacy.
What is more, the boutique resort is located on the beautiful beach of Kata Noi, one of the best beaches in Thailand, and while it is still quite central (remember Phuket is actually a large island with terrible traffic) the pool villas are far from any noise and are located above the sea with only the waves crashing against the majestic cliffs for soundtrack.
Book your stay here.
Stunning sunsets
I have written about the best places to see the sunset in Phuket before, the island really enjoys some of the most beautiful ones but, you know what really is the best location for a romantic sunset? Your private jacuzzi. Nothing beats a bottle of champagne as you see the sun go down from a foamy warm tub with your loved ones. Maybe throw in some strawberries, chocolate or ice cream brought in by your butler?
Every villa at Impiana Private Villas faces the sunset so you do not have to brave the traffic and the masses for that very spot and can simply stay in your infinity pool villa.
Location, location, location
Phuket is a far larger island than you would think and distances can be misleading because the roads tend to be single lane and the traffic is often cloaked. While going all the way down south of the island may seem like a good idea, Kata Noi is probably the best area to stay in Phuket. It is not too far from the airport, Old Town Phuket or the main sights like the Big Buddha. It is also one of the best beaches in Phuket if you are looking to experience the sand between your feet.
Affordability
Villas are usually much more spacious than regular resort rooms. If you are traveling with children, that makes them a more preferable option to avoid being crammed. If you are going with friends, it is also much more convenient to add a third bed and share. If you are going with a group of friends or a larger family, the larger villas with two bedrooms are a great option to make sure you are not on top of each other.
Bonus, Impiana Private Villas have quite affordable rates for the two bedroom villas starting at less than $200 per person per night and come with amazing corner locations, larger gardens, infinity pool views… guaranteed to be the highlight for everyone.
Great destination wedding venue
Destination weddings are becoming more and more the norm, especially among expats who may have a hard time finding a location that can please everyone invited. But you often see these amazing weddings set up in large resorts and wonder how the couple will feel when their beautiful sunset wedding setup is surrounded by other not invited hotel guests in their swimming gear. The best way to avoid that is by booking a smaller boutique resort which you can fully book and have all to yourself.
Impiana Private Villas is that option. With only 11 villas able to accommodate 30 guests comfortably, you can have an intimate and romantic wedding in an absolutely breathtaking resort without any prying eyes from guests who were never invited to your wedding.
And if your party is larger, there are other more affordable hotel and resort options in the area to accommodate everyone at their desired budget level so you don't have to worry about guests complaining about having to book a luxury hotel in Phuket. Bonus, when your wedding is over, you are close to some of the most romantic honeymoon destinations in Asia. And you can also spoil the bride and groom to be by throwing them a hen or stag do in Phuket before the big day!

Book your stay here.
This would be a great fit on your #Phuket Pinterest board