Thailand's most famous and best connected island of Phuket is a well known beach and party destination. There is more to do in Phuket than that. From the hedonists looking for great food and the exclusivity of a luxury secluded resort to those who want to be in the middle of the noise and buzz one can have many different types of holidays in Phuket. To fully understand it and find serendipitous moments, go on a weekend road trip in Phuket and let the winding roads, the sun and the smell of the ocean guide you to the best spots.
If you're staying on after your weekend road trip, then you'll want to check out my complete guide of things to do and see in Phuket.
If your trip is longer, check out this itinerary for 2 weeks in Thailand.
Itinerary for a weekend road trip in Phuket
Armed with a car rental, a good old map and enough batter on my phone to power Google Maps through the day, I set out from Phuket International Airport to discover this famous Thai island. My road trip itinerary in Phuket included good food, great views, some culture, hipster vibes, beach parties, rooftop dinners and secluded bays.
Day 1 – Culture
Assuming that you land in the early morning, the best way to start is to make your way down to Kata Beach, one of the best beaches in Thailand, through Phuket Old Town. Most tourists pass on the chance to get to know a bit more its past. Don't, and you will be rewarded with hipster galleries, great cafes and a lovely Royal Thai cooking school. There are many things to do in Old Phuket and here is a complete walking tour itinerary to help.
11:30am – Old Phuket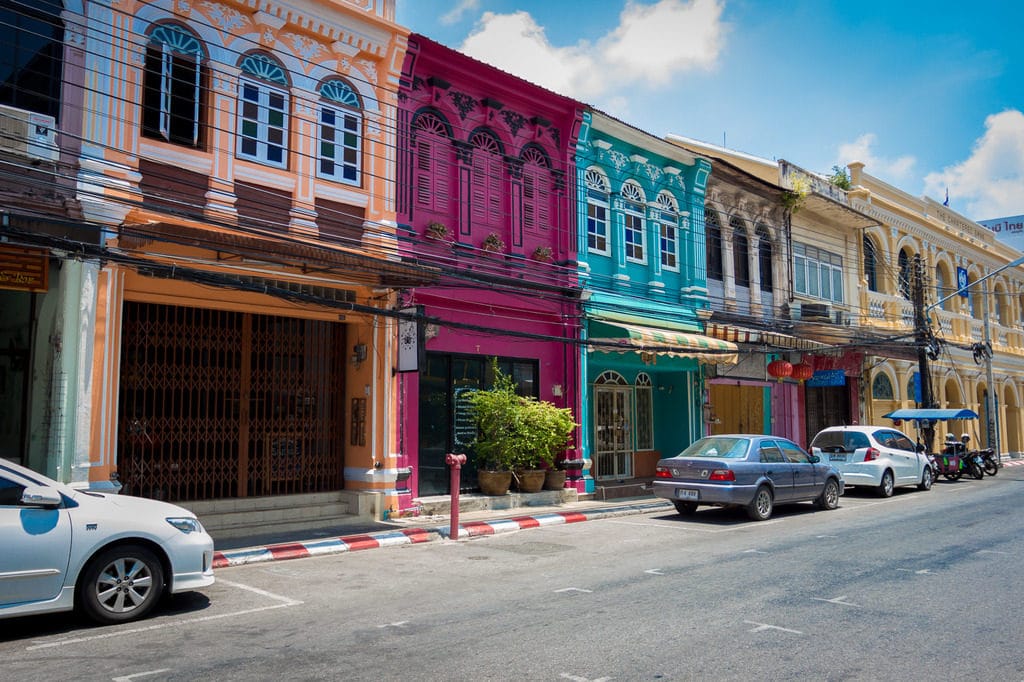 Drive to Phuket Center Apartments and park there. Phuket Old Town can be covered on foot and we have prepared a map with the main highlights to follow.
Start off with a cool drink at White Chalk. This cute cafe filled with llama teddy bears serves all sorts of cooling drinks. Their take-away sodas, if slightly sweet, are great to help you fight Phuket's heat. From there, wander down to The Memory at On On Hotel, made famous by the movie The Beach, this historical hostel is filled with artefacts from Sino-Portuguese times. The moment you enter the lobby area you are transported to a time that passed.
This is the oldest hotel in Phuket, opened in 1929, and you can book a private room for USD35 or a bed in their dorms. The ground floor has a silk and textile shop that would make for great souvenirs. Old Phuket was a trading center before tourists arrived and this hotel was owned by a famous tinder trader and the place where Chinese merchants used to stay.
After On On continue towards China Inn. A cafe cum vintage furniture shop that took almost three years to restore to its past glory. The store, the front cafe sitting area and the Feng-shui inspired backyard are beautifully maintained with Chinese lacquerwork, fabrics and old fans filling the air with the looks of an era gone by. Stay for coffee to take it all in or continue down to Thai Hua Museum, a beautiful colonial building. Thai Hua opened in 1917 as a school and today is a center of old Sino Portuguese culture. You can find out more about the many mansions of Old Phuket, the people who built them and the time before tourism.
A morning could not end better than with a serving of Royal Thai cuisine at the Phra Pitak Chinpracha Mansion. The Blue Elephant Governor's Mansion and Cooking School is housed in a 105 year old mansion in the heart of Old Phuket. Famous around the world for its gold and fine china Thai food, Blue Elephant has branches in London, Dubai and Brussels where it first started. In Old Phuket, we can find the most beautiful of them all.
The restaurant follows the principles of Feng Shui and is located in green and lush grounds. If you have time, stay for a cooking class. Else, just come in for lunch, their daily set menus are beautifully presented, pompously served and enjoyed in the regal dark wood and blue colonial room with elegant silverware and elephant decorated tableware.
Soi Romanee is a small street where time seems to have stood still. Minus the brothels, the opium dens and the gambling life that made it famous. Today, locals go about their life, the buildings and shophouses are colourful and there is peace in the air. It is quaint, in the way old hutongs in Beijing or peaceful towns in the countryside can be. not much is happening but some of the buildings have been restored and, next to new coffeeshops you can also find the descendants of Chinese migrants watching the day go by from plastic stools.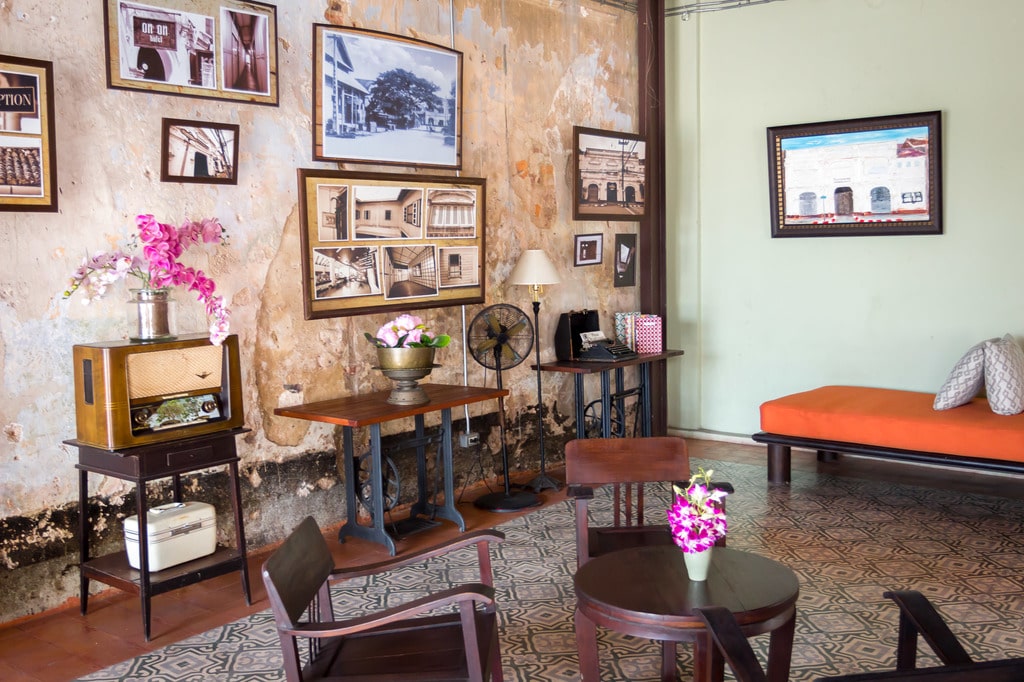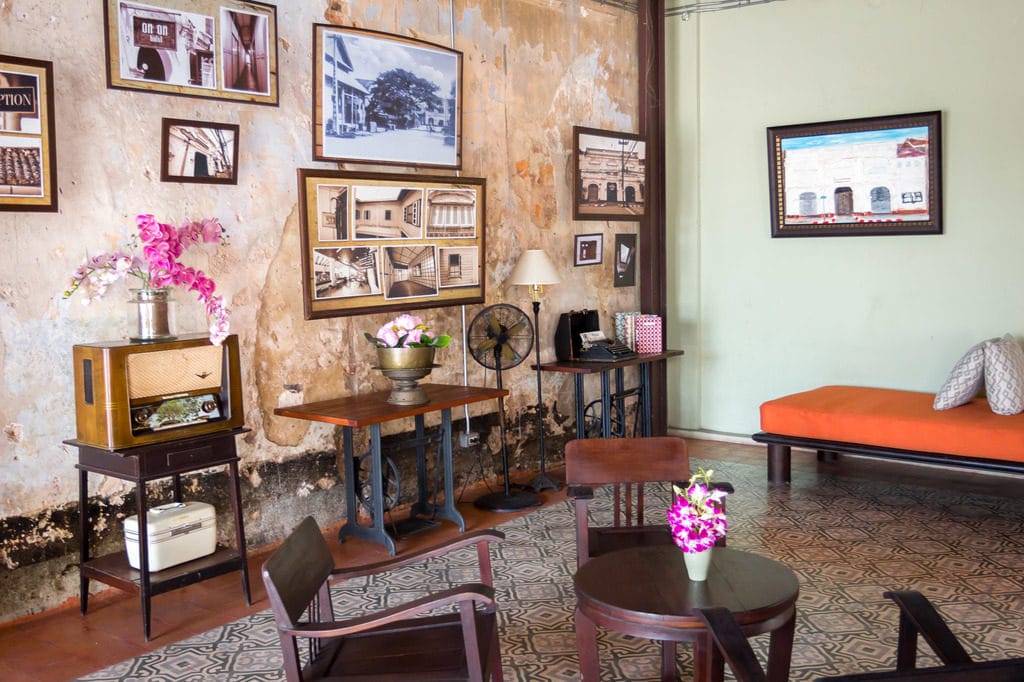 Before you leave Old Phuket behind and head to the beach, make two additional stops. One at Thavorn Hotel Museum and one at Drawing Room.
Thavorn Hotel Museum is a must-stop for those who want to understand how Phuket looked like before. The hotel was built in the 60s so it is not as old at On On Hotel but it is a vintage example of the town's tin mining past. The Thavorn family can be credited with starting the tourism boom with a full-service hotel in Phuket. They saw the potential for Thailand's largest island and built its first full-fledged hotel.
However, they were too early for their time. Infrastructure was not yet there and so tourism numbers were small. Despite its pioneering spirit, the hotel was never a success. Walking into the dark wooden lobby is like stepping into a museum. Old pictures line the walls, vintage furniture fills the space and newspaper clips testify to the family's success in the tin industry.
Drawing room is a workshop where several local artists showcase their work and create their pieces. It is a mix of modern hip and pastel vintage. Vespas and collage paintings sit side by side with wall-long pieces of art. It is worth a stroll and a chat with the artists. Here is where art and inspiration just happen.
3:30pm – Big Buddha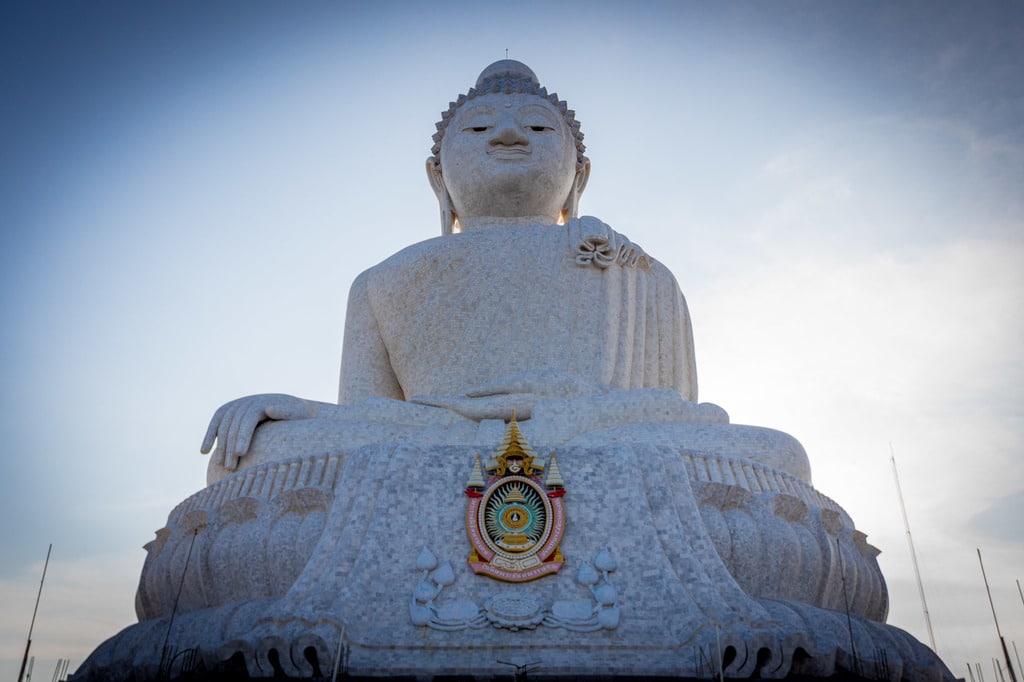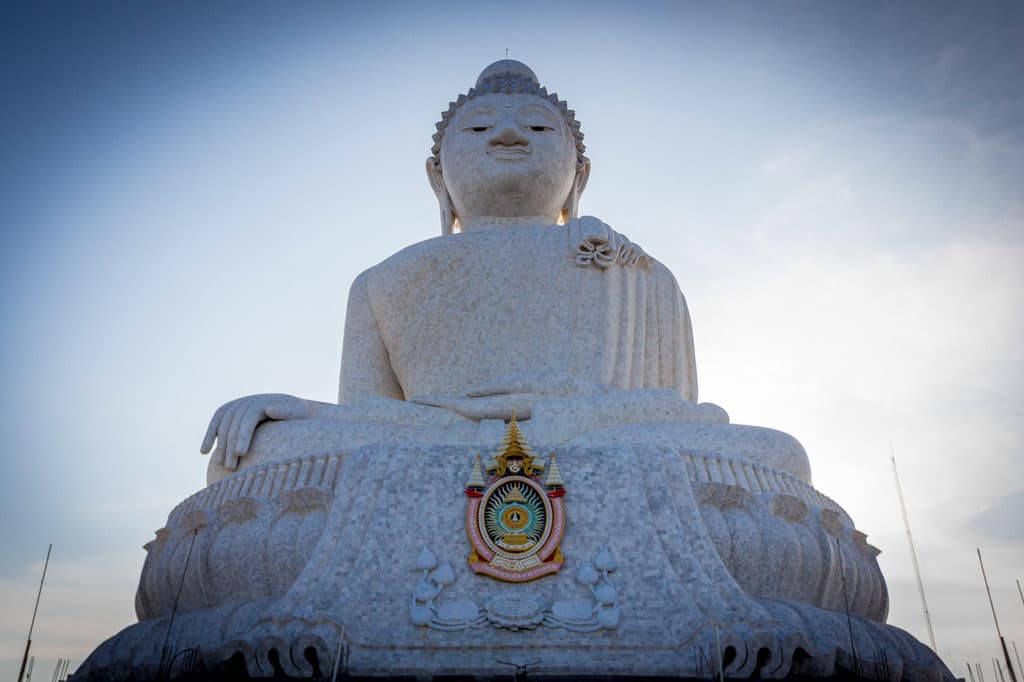 Mingmongkol Buddha Image, more popularly known as Big Buddha is a 45m high meditating Buddha statue located at the top of a hill facing Chalong Bay. Because of its location the Buddha can be seen from various parts of Phuket. The statue will be covered with white Burmese marble and was commission to celebrate the 80th birthday of the King.
Visitors can make donations and contribute with soil or tiles, which you can write your name on before they get places on the base of the Buddha. The area is a Buddhist Monastery and you will spot friendly and curious monks around the statue.
4:30pm – Wat Chalong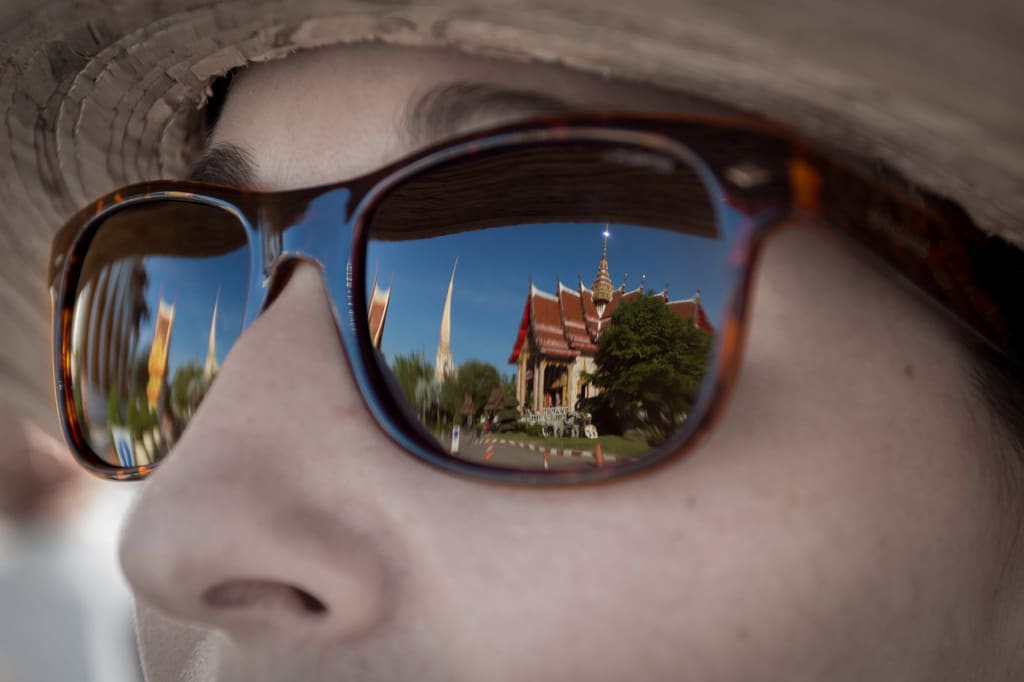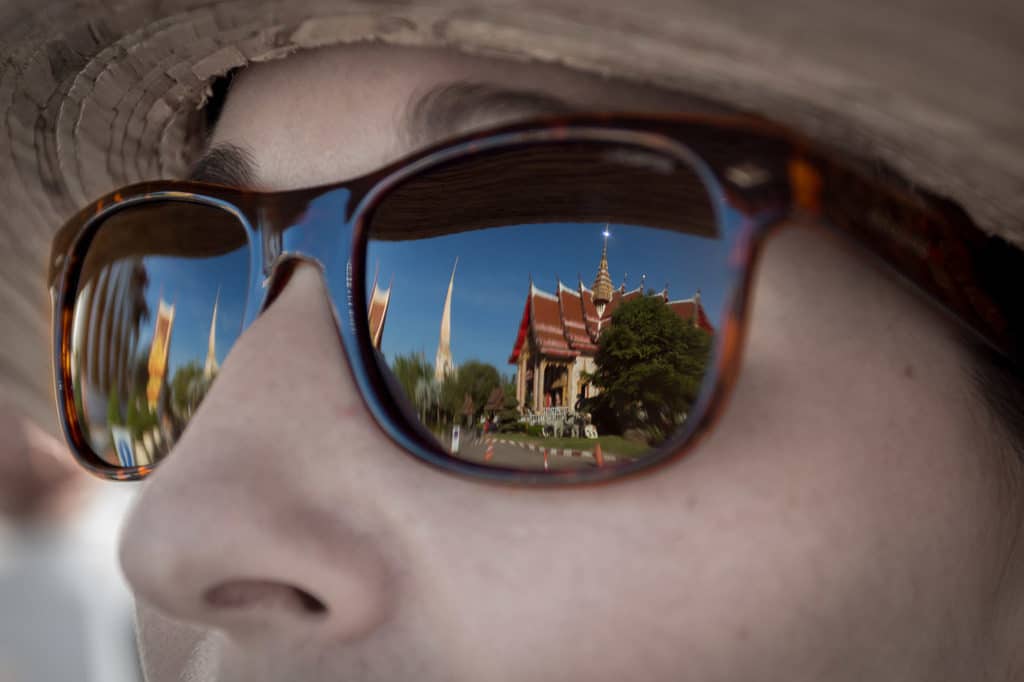 After Big Buddha the most culturally and religiously significant place in Phuket is Wat Chalong. Red roofed and in perfect state, the temple is dedicated to Luang Pho Chaem and Luang Pho Chuang, the two monks who led the fight against the Chinese rebellion in 1876 and helped cure the injured with their knowledge of herbs. The temple is made of a three-storey stupa that can be climbed and a main temple for offerings.
From time to time you may be shaken by the loud noise of firecrackers. This is because those whose wishes have come true come to show gratitude. There is a small chimney where the firecrackers are lit so every time you see the man going inside and coming out you what happens next. In the 30 minutes I was there they were lit four times. And I jumped out every single one of them.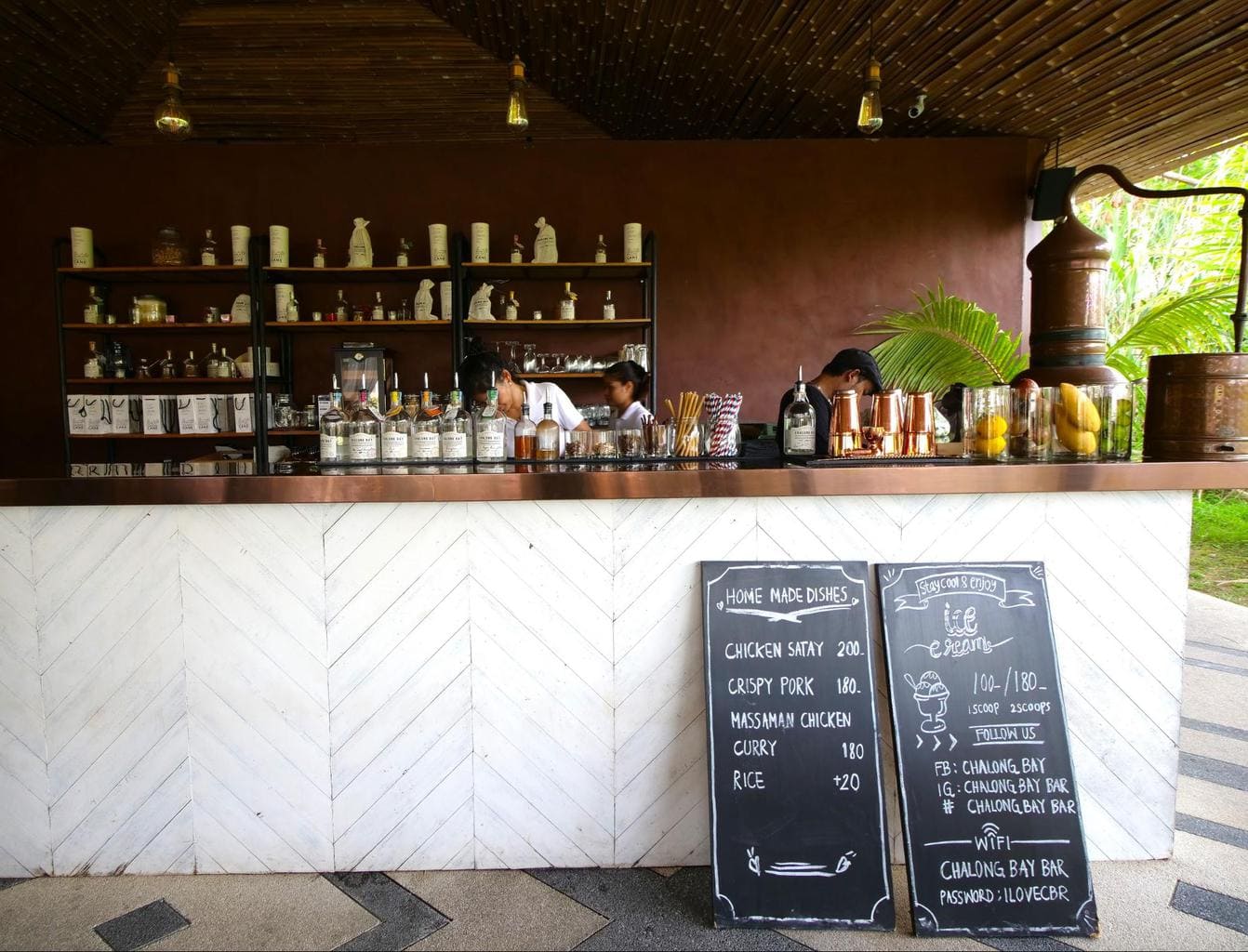 Bonus: Take a relaxing break with a signature cocktail at Chalong Bay Rum Distillery. Read here for my full review.
5:30pm – Phromthep Cape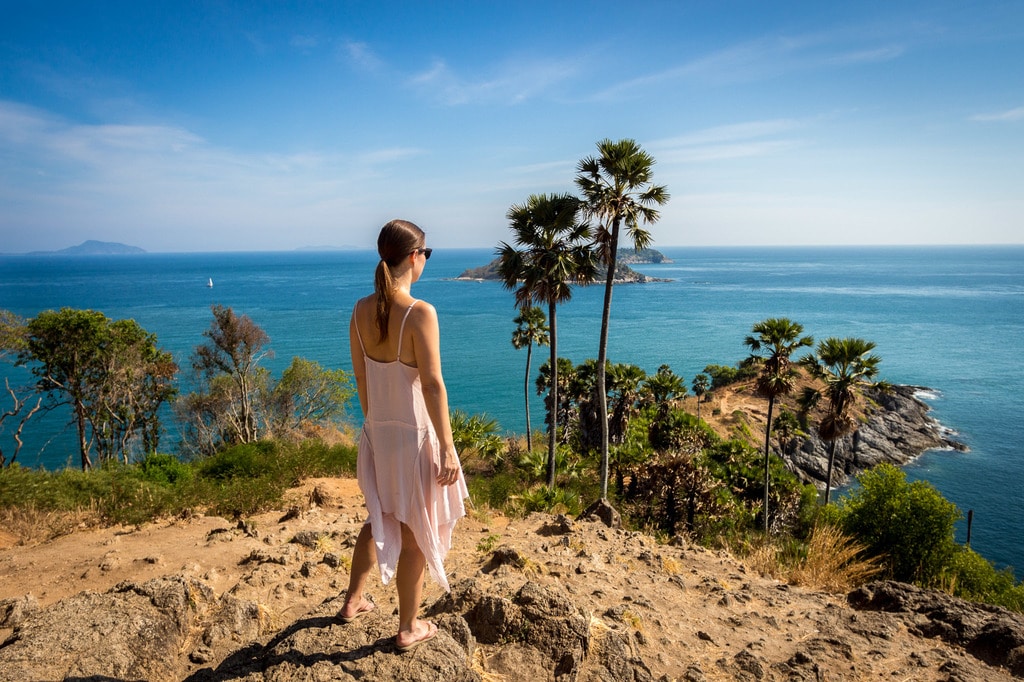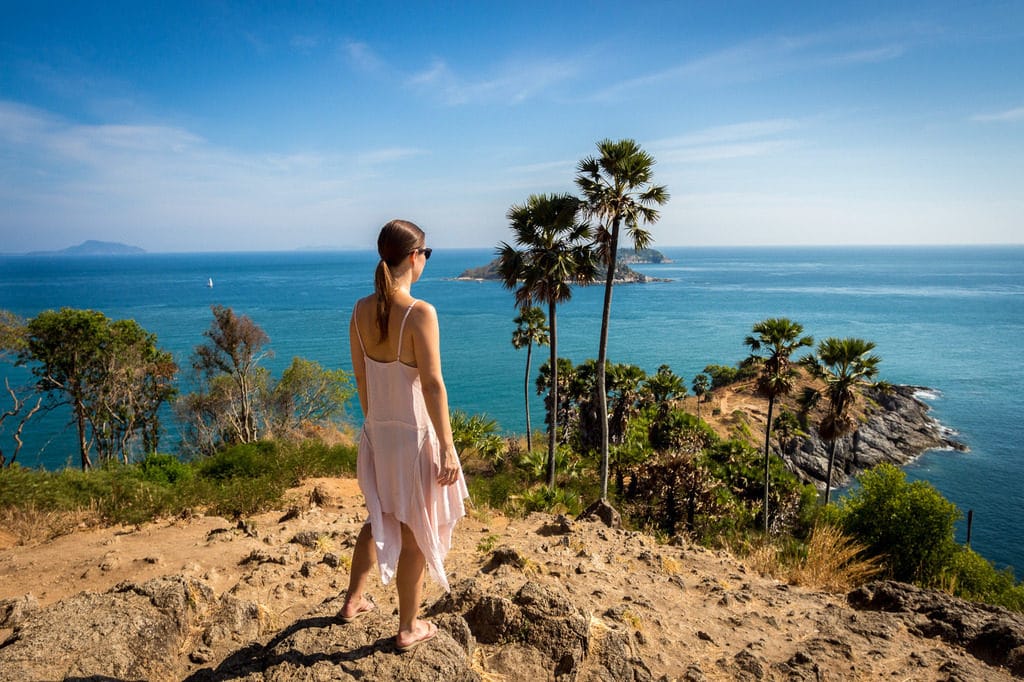 The day cannot end any better than with sunset in the Southern most tip of Phuket Island, at Phromthep Cape. This is a popular spot so be ready to fight with busloads of Chinese and Russian tourists. The area is free of touts as they are not allowed, so it would be largely peaceful was it not because it is a very popular stop for most visitors to Phuket.
There are stalls selling drinks and coconut ice cream by the roadside. You can walk down all the way to the tip of the Cape where you are more likely to find some peace. Here are some more ideas where you can watch the sunset in Phuket.
8pm – Mom Tri dinner
Check in to your hotel, ideally in peaceful Kata Beach, where The Shore at Katathani is and sleep in the wonderful pool villas. But before, enjoy a dinner to the romantic sound of the sea waves at Mom Tri's, one of Phuket's foodie destinations and institutions.
Located in a split level unique location above the rocks of Kata Beach, Mom Tri's provides the perfect setting for an excellent meal. Bookings for dinner are essential. If you prefer to stay at a boutique hotel, Mom Tri is located in Villa Royale, a lovely hotel on the other end from The Shore.
Day 2 – Beach hopping
Day two of this road trip will be filled with all things Phuket beach, the main reason why the island became popular. Phuket has many beaches but the most accessible ones are filled with tourists. So I created a list of the best lesser known beaches in Phuket if you'd like some more solitude.
9am – Karon Beach for coffee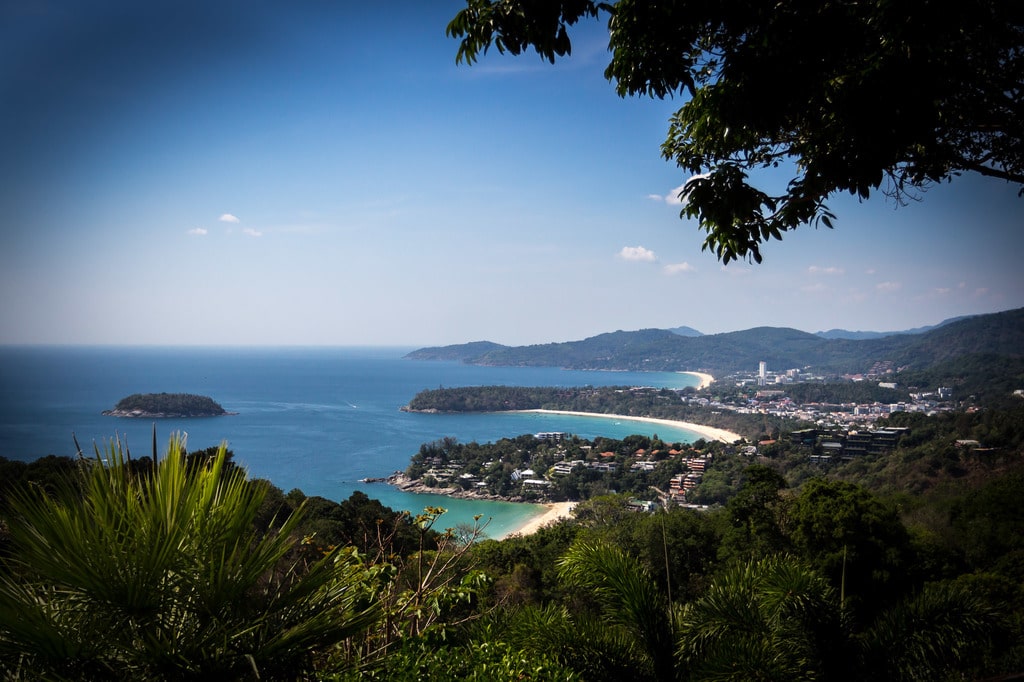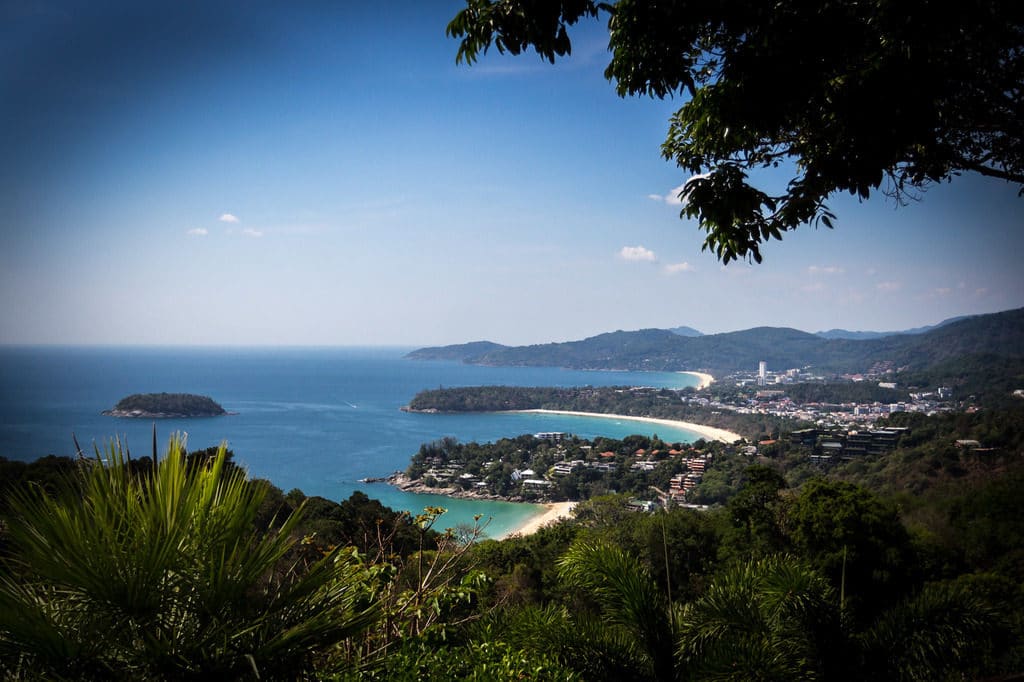 Start the day at Karon Beach, a long stretch of white sand where you can fuel on caffeine at Coffee Talk before strolling at the beach. Locals come hang their hammock on this rather peaceful part of Phuket.
Some of the large hotels are right in front of the beach but Thai law ensures that there is space between Hilton Arcadia, Thailand's largest hotel, and the quiet beach. Continue on to Karon Viewpoint from where you have a view of three beaches. You can see the ultimate guide to luxury hotels in Phuket here.
10:30am – Freedom Beach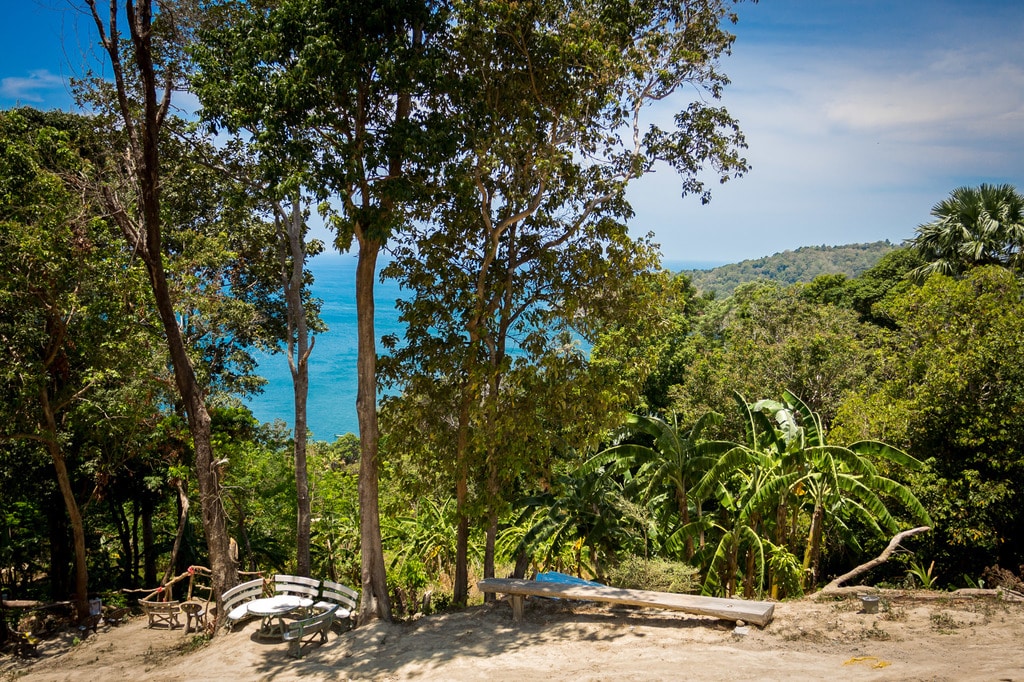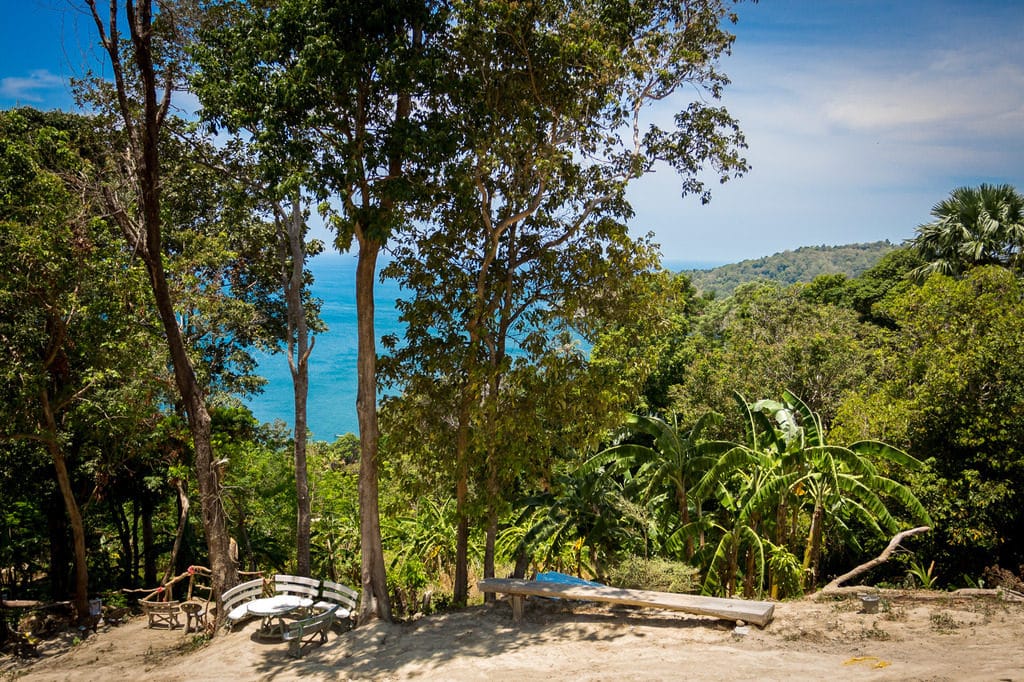 From Karon, drive to Freedom Beach. Although public, entering this secluded bay requires a 200 Baht payment because the access is through private land. Or you could arrive by boat. The steep 20 minute walk down to the beach will be clearly worth it when you get there. It is hard to reach and mostly unknown so you will enjoy it with another dozen people at most.
There are some sun loungers and casual restaurants to grab a bite and you can play volleyball or football. Snorkelling in the Southern part of the bay is one of the best on Phuket. You could spend the whole day here but after an hour relaxing you should head out to your next stop where you can sip margaritas and continue relaxing to the sounds of a DJ.
1pm – Paradise Beach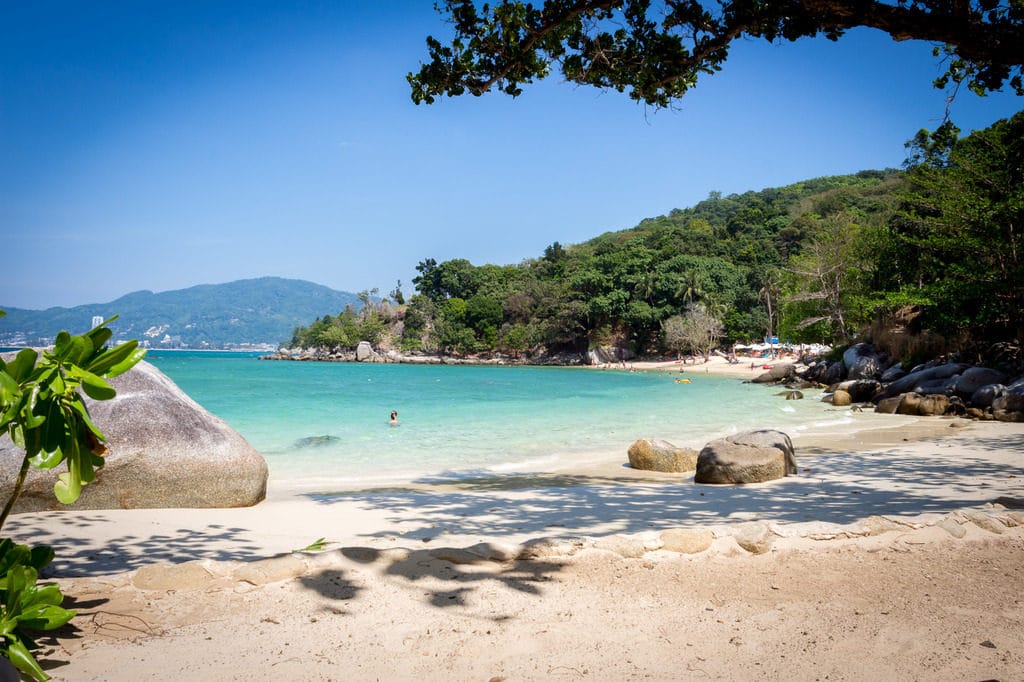 Privately owned by a company who also runs some clubs on Patong's Bangla Road, Paradise Beach is a beach club which is a blend between Miami, Bali and Ibiza. Located on a secluded bay only accessible on one of the club's trucks, Paradise Beach has a shopping area with 70 stores, three restaurants, live DJ sessions, sun loungers, colourful beach chairs and another smaller beach for those seeking pure peace.
Formerly, Paradise Beach was Phuket's best kept secret but Dolce Vita has transformed it into a beach party with all the amenities of a large beach club. Not that we complain as the job has, at least, been done stylishly, but the Paradise Beach that we used to know has all but disappeared as the beach club has taken over.
There is a luxury spa on site and ATM, pharmacy and an exchange house. Every month there are Full Moon, Half Moon and Black Moon parties. For those without a car, a free shuttle service operates from Patong every 30 minutes. Paradise Beach isa good spot to enjoy lunch and a drink.
3pm – Let's Relax
No trip to Thailand would be complete without a Thai massage. One of the best spas in Phuket is Let's Relax. They have two branches in Patong very near each other and, after relaxing by the beach, this is the right place to continue with the relaxation. This is a proper spa at very affordable prices. They don't usually take reservations unless made 3 days in advance and paid for so just walk in.
5pm – Joe's Downstairs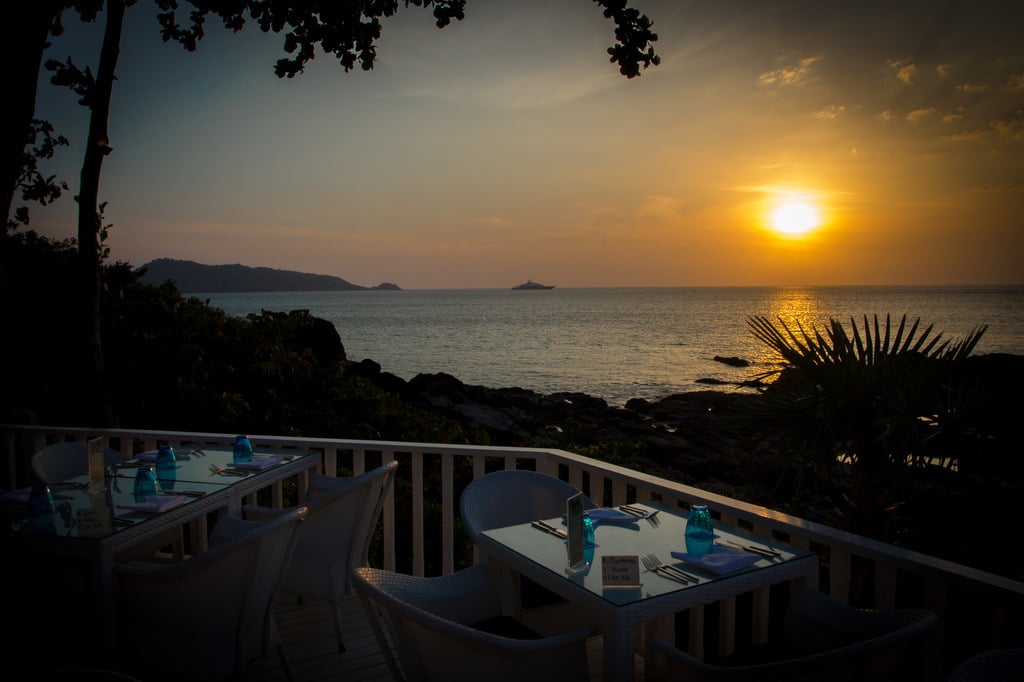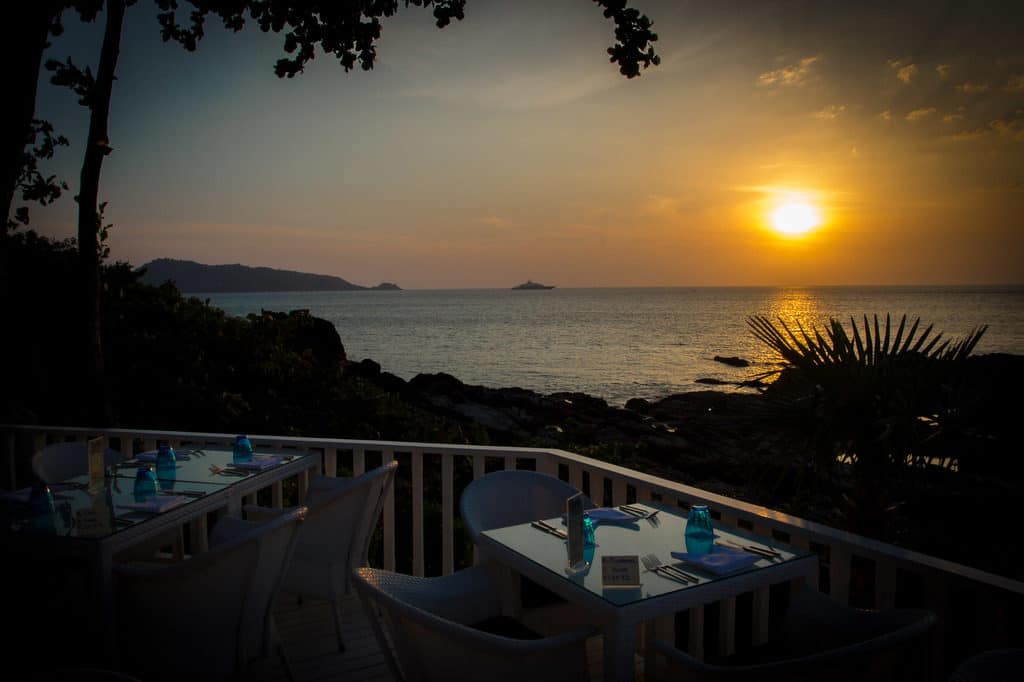 Relaxed and happy, grab an early dinner at sunset at Joe's Downstairs which is on the way up to the airport. One of Phuket's best dining spots this is a fabulous place to watch the sun set under the horizon with a glass of some of Phuket's best cellar and great fusion tapas.
If you cal ahead, make sure to book one of the tables that are on the edge. Although all will have great sunset views, the ones on the outer edge have undisrupted views, without the heads of other guests in the way. Joe's has great food so it would merit a trip even without a views.
7pm – Catch Beach Club
Before going to the airport, Catch Beach Club, on Surin Beach, is a great last stop. The beach club is open all day, until the wee hours of the morning and, for 2,000 Baht you get a beach towel, a pillow and an equal amount of credit for food and drinks. And you will also get access to a shower, for a last minute wash up and tidy before catching a plane. From Catch Beach club you will have another 40min to the airport so plan ahead and see if you can make it.
If you mix up the itinerary mentioned above, you can end your road trip near Old Town and then spend the night partying at Ka Jok See, one of my favourite places to spend an evening. And if you're in Phuket looking to plan a hen or stag party for your friend, here's a nice list of things for you to check out.