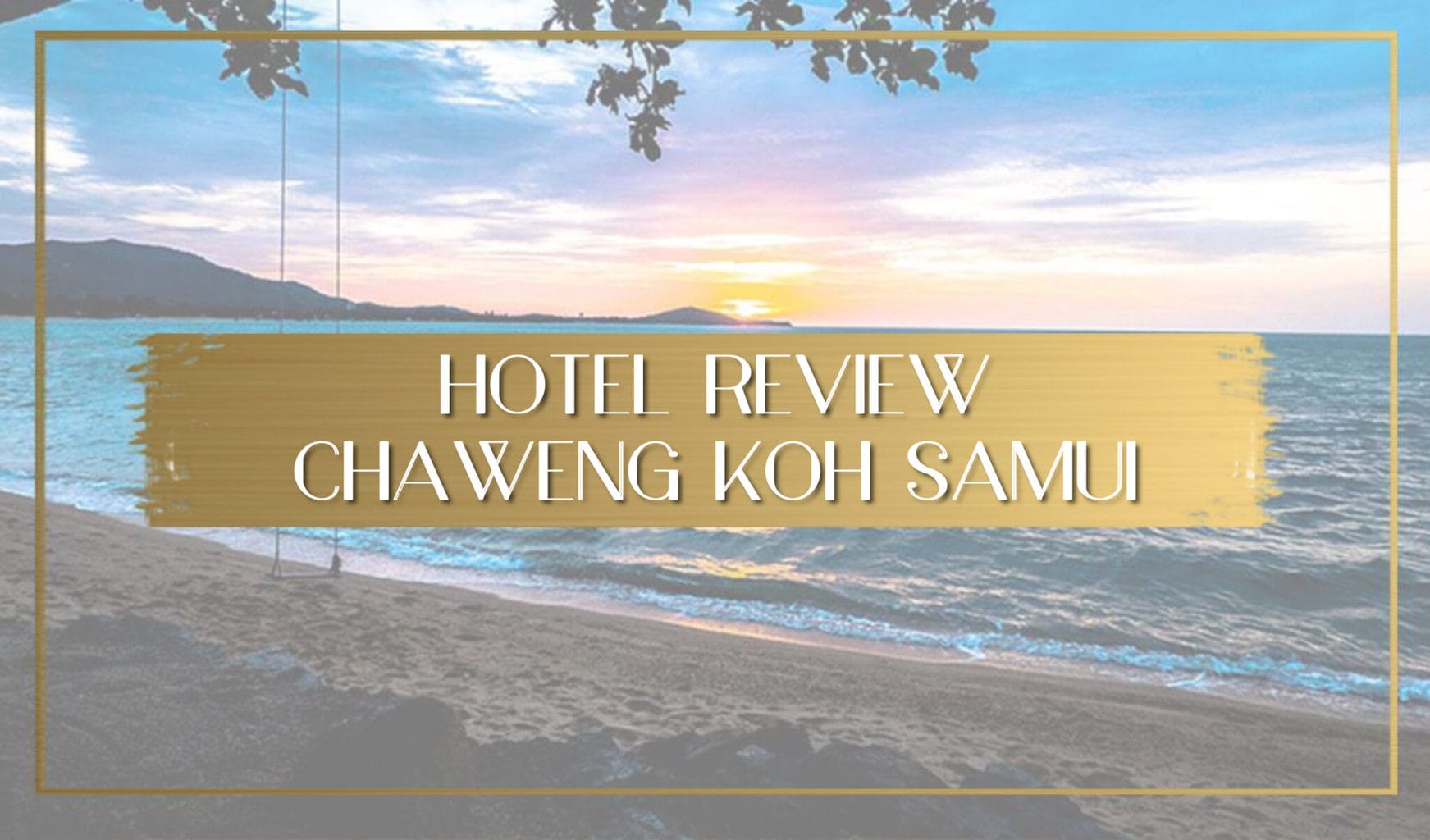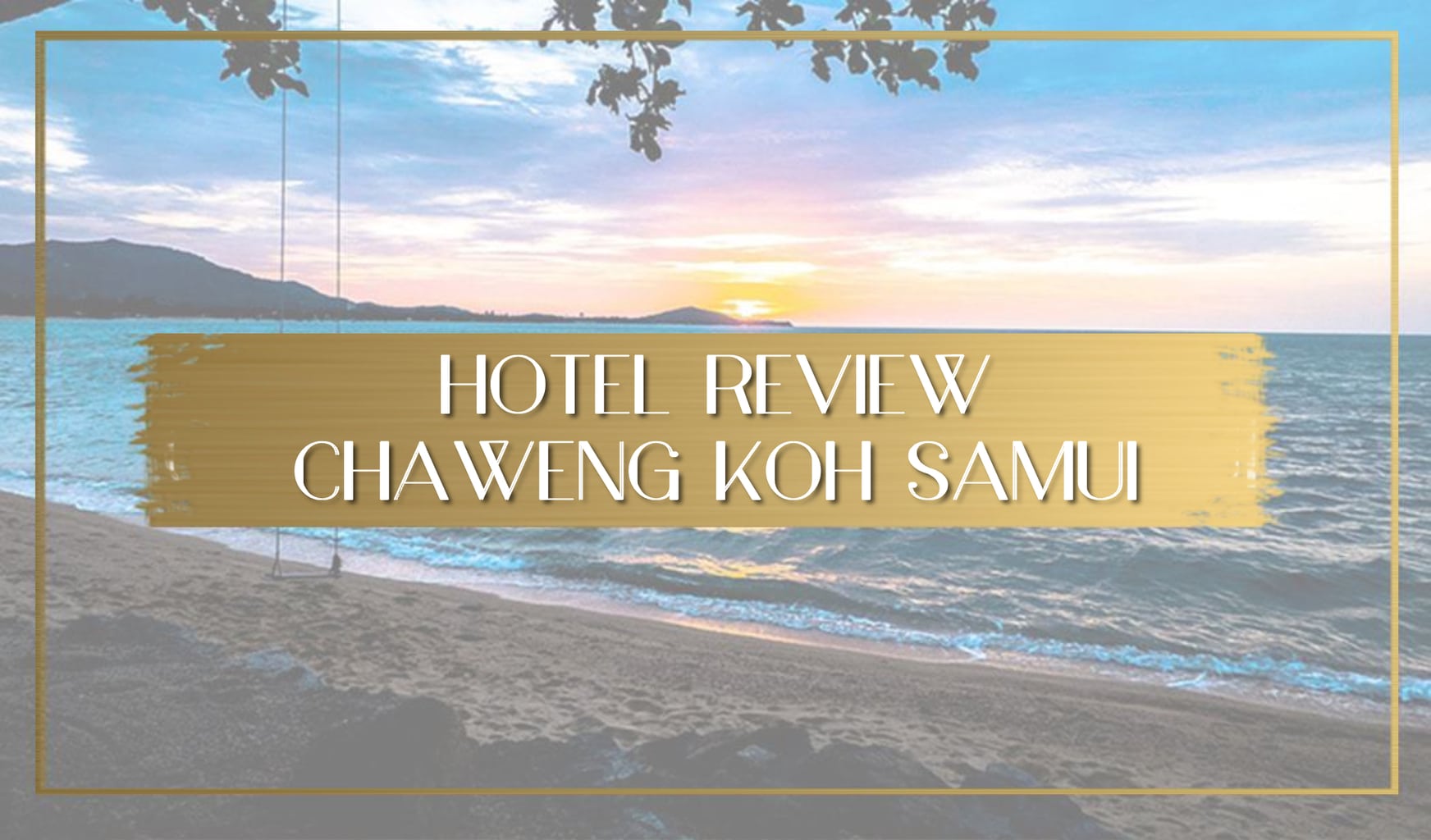 Koh Samui is well known for the many very high-end resorts on the island and the fact that it has the highest amount of seafront properties of any other island in the world. I have been to Koh Samui many times and every time tried a different resort.
However, I never stayed on Chaweng beach. While the luxury resorts offer amazing cliff views, staying in the most popular beach of Koh Samui has a lot of advantages so this is why I am going to stay in Chaweng beach next time I visit Koh Samui.
More affordable luxury options
I have written before about the best luxury resorts in Koh Samui but those come with an equally high price tag which is easily above the $500 a night budget. You will also be spending similar amounts of money to eat in, book at the spa or have sunset drinks. They are fabulous resorts, but they will drain your bank account.
However, Chaweng beach has some great luxury hotels like Impiana Chaweng Noi, secluded from the main crowded parts of Chaweng beach but within walking distance, and where you can still enjoy a luxurious stay without breaking the bank. Rates at Impiana Resort Chaweng Noi start at the amazing nightly rate of $100 with breakfast and while you don't get the seacliff location of other luxury hotels on the island, you get the sand right outside your room, something which a lot of the hotel in the dramatic locations are lacking.
Book the best resort in Chaweng, Koh Samui here.
Easy and convenient access
One of the times I visited Koh Samui, I rented a car to go on a road trip and explore the island on a 4 day long weekend. It was a great trip but we also got to understand the road system and the distances. Although Koh Samui is a small island, it can take you up to an hour to reach some of the resorts in the northern tip from the airport. That also means that, every time you want to go on an excursion, for example to explore the stunning Ang Thong National Marine Park, go on a day trip to Koh Tao or even travel to the Full Moon capital of the world and beautiful island of Koh Phangan, you will have to get picked up before anyone else and dropped off last.
A lot of time can end up being wasted in getting to and from the resort. Chaweng on the other side, is just 10 to 20 minutes from the airport and main sights in Koh Samui so you will be saving a lot of time by staying there. It is simply a more convenient place to base yourself.
Fine sand beach life
So you are coming to Koh Samui for the beach life but if you are staying on many of the areas around the Western and Northern parts of the islands, you will not actually have a beach vacation. You may think that a seaside location means a beachside location but that is not always the case. If you choose to stay on Chaweng beach you are sure to have a real beachside escape as the area is mostly flat and the beach measures 6 kilometers, so plenty of sand to stretch your beach towel on.
Party and buzz
If you are coming to Koh Samui on a super romantic secluded holiday where all you want to do is cuddle up with your loved one, then one of the remote luxury hotels or staying at Chaweng Noi, the part of Chaweng that is secluded behind a headland, might be your best bet.
However, if you are visiting Koh Samui with friends or want to have a more happening vacation, you are best off staying on Chaweng beach, particularly the northern, central or southern parts rather than Chaweng Noi. There are just more bars, more beach parties and in general, more things going on in the evenings and pretty much anyone on the island looking for some action will come there. Koh Samui has a reputation for being a happening island with quite a lot of nightlife action if that is what you are after, but you will not find it outside of the Chaweng area.
Romance and time together
I know I said Chaweng is a more happening part of Koh Samui and not as peaceful and quiet as the other resort areas. However, the resorts on the Chaweng Noi part of the beach are quite secluded from the rest of the beach area and you can enjoy romantic private beach dinners with the sand between your toes without breaking the bank. Romance is not just for the rich.
Shopping and spa
If you are visiting Thailand and Koh Samui with the idea to get some souvenirs and gifts for those back home, Chaweng has all the shops you will need. Since you will just be there, you can easily get out and shop at local prices instead of the expensive hotel boutique stores.
Another typical Thai activity is going for a massage. You can of course get cheap massages at a lot of spas around the beach. You can even get cheaper ones on the beach itself, but your body will thank you if you decide to upgrade and enjoy the award-winning Swasana Spa at Impiana Resort Chaweng Noi where you can be blissed by their well-trained therapists in the comfort of the posh and relaxing Thai surroundings.

Book the best resort in Chaweng, Koh Samui here.
Add this post to your #KohSamui or #Thailand Pinterest boards now