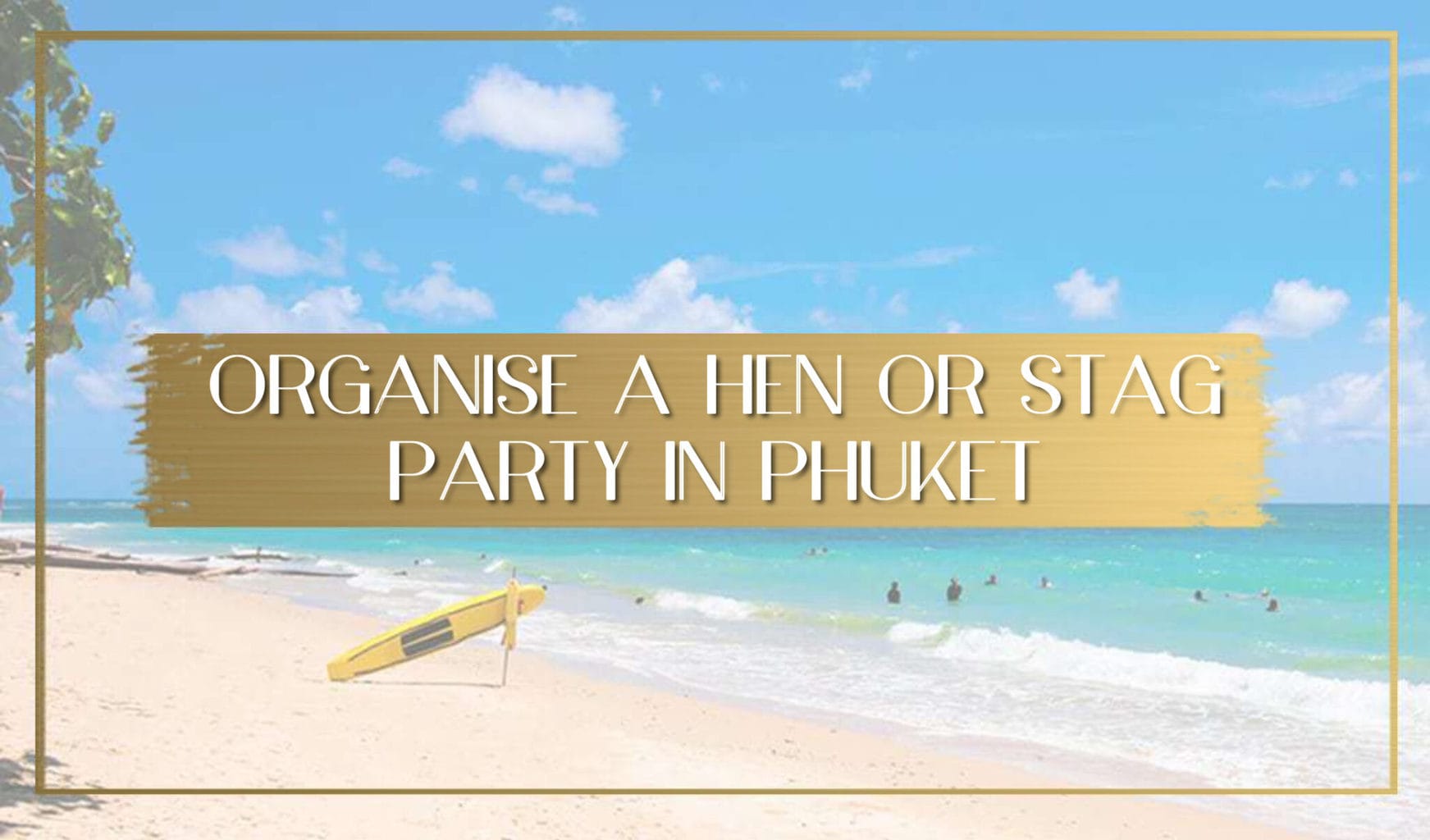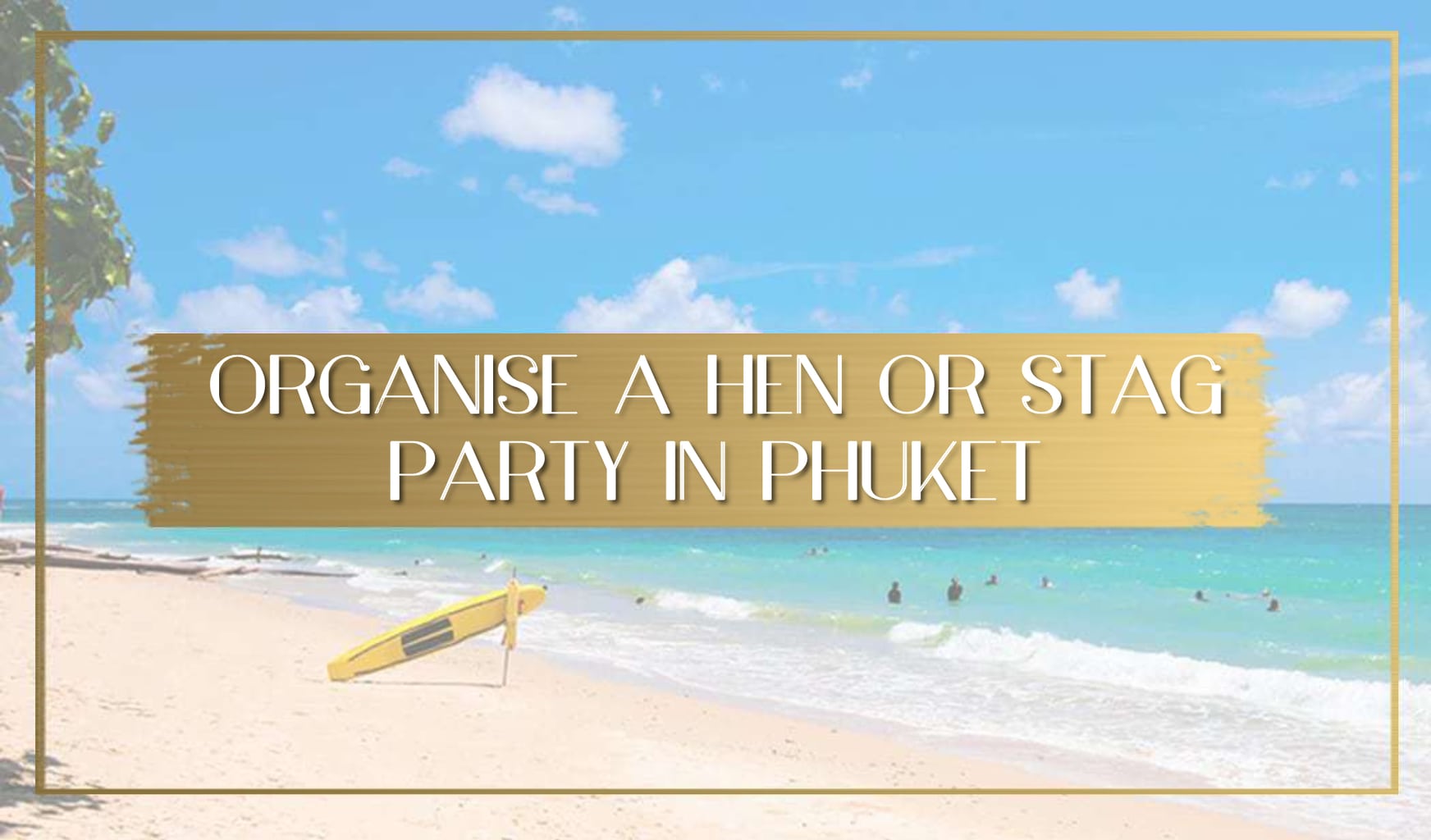 This post has been brought to you by Impiana Resort Patong
So your friend is getting married and you want to celebrate his or her stag or hen party in Phuket but don't know where to start? Are you looking for something fun, lighthearted but classy?
Let us give you some ideas and suggestions for a sophisticated yet fun weekend getaway in Phuket with the boys or girls. We promise to give you only the best recommendations always with a dash of class and an eye for places to let your hair down.
Sleep: The best place to stay for a hen or stag do in Phuket
Phuket is larger than you may think and you can easily spend an hour in the car trying to get somewhere hence, staying in the right location is key to making sure you spend the time having fun not stuck in traffic.
The most famous party place in Phuket is Patong beach and surroundings. This is where most of the bars and party places are. Patong is also relatively central if you are looking for some shopping, a spa day or if you want to include a bit of culture and adventure into your hen or stag do.
However, Patong Beach and Bangla Road (where all the bars are) can also be a noisy place so we suggest booking yourself into somewhere classy and peaceful like Impiana Resort Patong where you can enjoy great days by the pool or the beach and then go out to party at night. You will still be in the best location possible for a great weekend getaway with the boys or girls, while waking up to a reviving breakfast, a stunning beach and the best pool views.
Impiana Resort Patong also has an onsite spa to indulge on half day treatments with the girls or to soften up those tired muscles from dancing all night long, so it is the perfect place to complement a weekend of party.
Party by night: Phuket's debauchery with class
Patong can be a lot of fun but it is sometimes hard to discern the great classy places from the Same-Same bars. However, there is the right restaurant-cabaret to fulfill all your dreams. Drag queen shows, dancing on the tables, raining potpourri, all of this and more (we can't spoil the surprise) at Ka Jok See, a hidden of gem of Phuket and the best hen or stag do party celebration. The restaurant-bar does not close until the last guest is gone and the staff sure know how to put on the most fabulous Saturday night party so book ahead and enjoy one of Phuket's best kept party secrets!
Book a luxurious room right on the beach here!
Party by day: Beach DJ fun
Impiana Resort Patong certainly has a beautiful beach and you may feel lazy or hungover enough to forgo any suggestions of leaving the resort during the day but, if you are interested in exploring some of the less touristy and unknown beaches of Phuket beyond Patong (yes, there still are quite a few of them!) you can add in a DJ, some shopping, cabanas and some beautiful turquoise waters by heading to Paradise Beach.
Bonus, they have daily free shuttle buses taking you there from Patong just message them to inquire. They also organise several nighttime beach parties so check the schedule to see if something is happening when you are there, or to pick the right dates for the hen or stag weekend getaway in Phuket.
For more sea and sand inspiration, read out article on the best beaches in Thailand.
Relax: Fabulous sunset spots
If you are not so much the party type we would still recommend you book Ka Jok See as it is a classy and fun place I have been to many times and which always makes everyone have a good time. However, for more elegant, grown-up or quieter options, Phuket also has some fabulous sunset spots.
While you can read all about our selection of the best places to see the sunset in Phuket here, let us select some of the best ones below.
Joe's Downstairs is a favorite and best to be left for the last evening before you head to the airport as it is right up north farther from Patong. There is a lovely restaurant over the water and a great cellar for that one last bottle of wine and the sunsets are divine.
Baba Nest is a well-known often showcased sunset spot in Phuket. They have regularly been featured in the best of lists of places to see the sunset in the world or the best rooftop bars. They are located in Sri Panwa and have 360 degree views of the Cape Panwa area.
If you are feeling casual or on a budget, Patong beach is a great place to see the sunset as well and all you need is a Chang beer and some chips for a low-cost, easy sunset spot.
Bond: Things to do to bond over with the guys or girls
The perfect hen or stag do weekend also needs to include a generous dose of bonding time. Be it over a spa session (we already mentioned how Impiana Resort Patong has a great spa), a road trip day or an island hopping excursion Phuket has everything you need. Here are some bonding activities to organise in Phuket for your hen or stag do.
Nothing says island getaway like some island hopping in Phang Nga Bay. You can pick half or full day tours, add some kayaking or simply book a luxury yacht and cruise the waters without the crowds.
How about bonding over refined cocktails at Chalong Bay Distillery? The distillery is a really nice place to start an evening where you can either sip the signature cocktails or learn to make them yourself. The rum is made from sugarcane, not molasses, so it has an organic taste. Find out more from my own experience by reading this article.
If you are looking for some culture, what about a cooking class at Blue Elephant? Nothing says friends time like making your own pad thai noodles. If you are a history buff, you can also explore Phuket Old Town where you might be surprised to see several colonial remnants and a rich past.
Lastly, if you are more of the carefree adventurous type, rent a car and follow our road trip guide for Phuket where you can explore all the hidden beaches of Phuket. You will explore temples, status, viewpoints, beaches and more. Here is a complete list of things to do in Phuket if you're staying longer. 

Book a spacious villa for your hen or stag do now here.
Planning a hen or stag do? Pin this image for inspiration!