You can visit Bangkok and do the touristy things that everyone else does. Or you can travel to the Land of Smiles and find the cool and hipster things to do in Bangkok that make the city the up-and-coming Asian urban destination.
If you want to know the best things to do in Bangkok, you can check the many posts by the popular travel guides but if you are looking for the out of ordinary places to see, eat, drink and shop in Bangkok, look no further, the below guide to the things tourists don't know about Bangkok is the right place.
Wondering where to stay in all your exploration? Here is a handy guide to the best areas to stay in Bangkok.
1. Eat Bangkok with Chinatown street food
Ok so Chinatown food is not necessarily news, after all, you just need to stroll along the main thoroughfare of Chinatown to spot quite a few tourists, although far fewer than in other parts of town.
But don't come unannounced and join a Context travel tour of the area for the inside scoop on the best places to eat and the right dishes to order. Because you can only try so many before your stomach gives up so better make sure it is the best there is!
Bangkok's Chinese historical influence and trade stands out the most in the fusion food and stalls of Chinatown. For great food in Bangkok beyond pad thai, head to Chinatown. Read more details about my Chinatown food experience
2. Smell Bangkok at the Flower market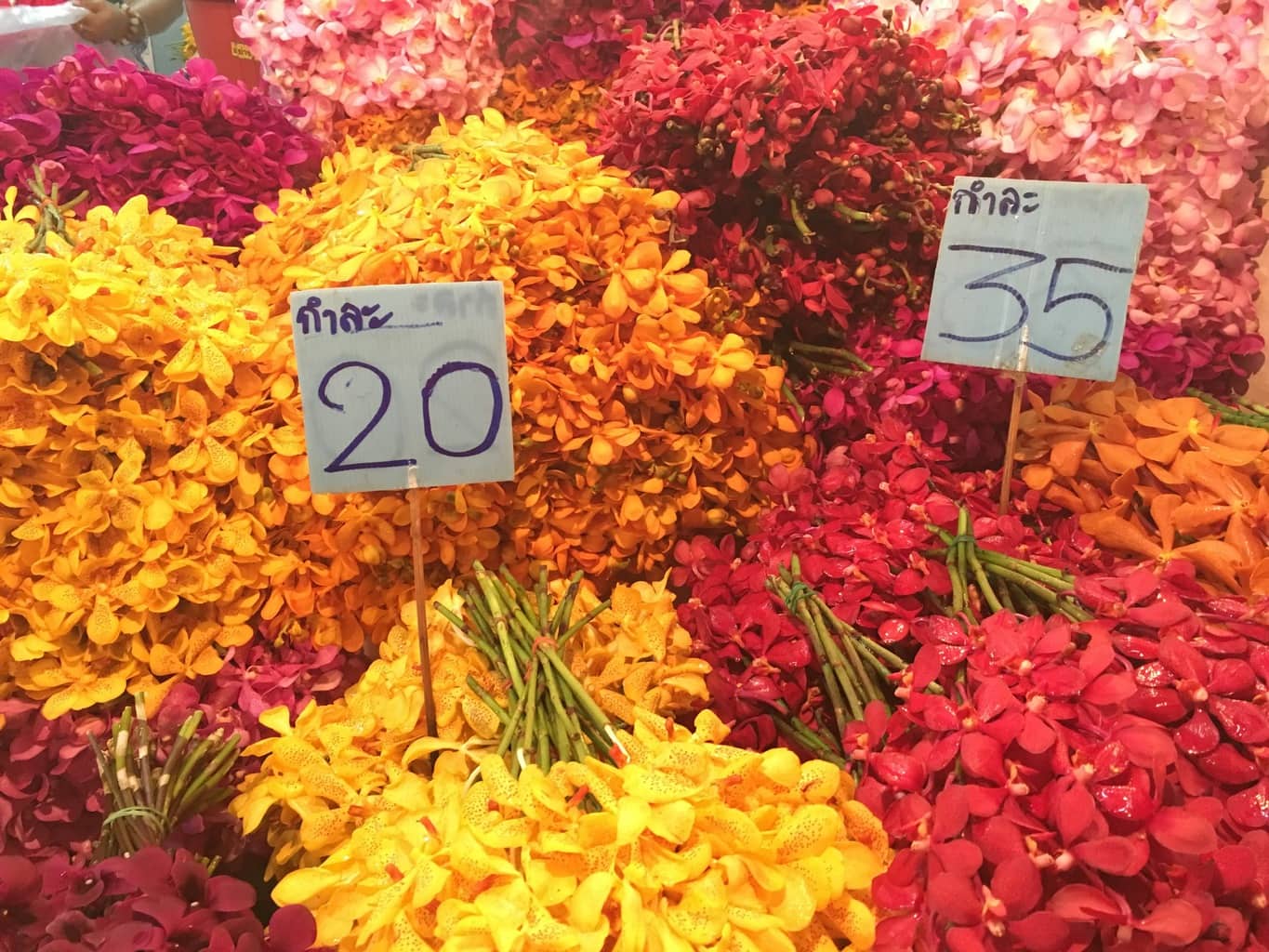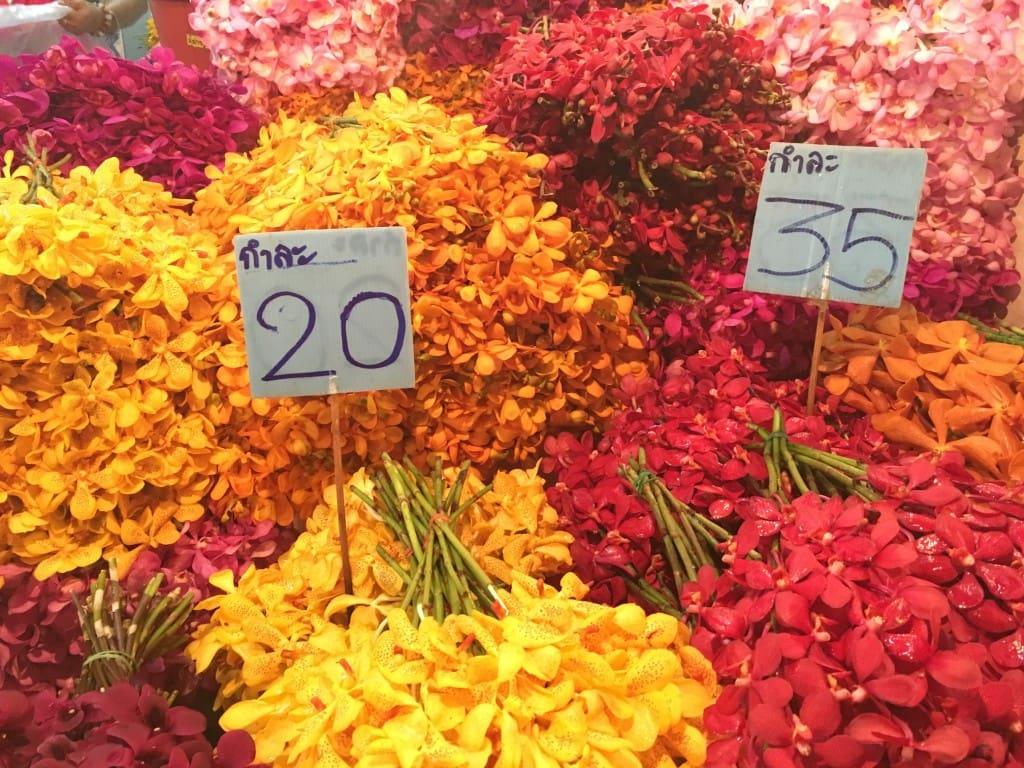 If you are joining Context Tours, this part can be added at the end but if you go to Chinatown on your own, you can still grab a tuk tuk and ride for about 10min to the Bangkok Flower Market, a true feast to the senses.
However, the market is best experienced at night, when the truck loads of flowers coming from all parts of Thailand get unloaded and picked up for sale and delivery across the city. we are talking 4am but it will be well worth it to feel the real buzz of a working, crazy, colorful and nicely smelly market. Fill your senses with my piece on the Bangkok Flower Market
3. Drink Bangkok at the Thong Lor cocktail scene
The area around Thong Lor has recently exploded into Bangkok's most hipster and fashionable area, the place to see and be seen. The scene developed thanks to a few popular spots.
Make sure to stop at Iron Fairies, a workshop inspired by little iron figurines of fairies scattered between pots of fairy dust and darkness. The place has an unexplainable magic provided by the hyper tight space, the hidden doors and stairs and the multilevel open plan.
It is very dark inside but their signature cocktails are worth it. And they say their burgers too. A very unique place. Maggie Choos, by the same owner, is a similar Shanghai inspired opium den.
For a more Mediterranean inspired leafy patio feel, head to Badmotel, not too far from iron fairies, where light is brighter and you can actually hear and see the person across the table. For sweeping views, not so common in this part of town, you can check out one of the latest places to open, Octave Rooftop Bar.
If you are hungry and want to keep up with the designer feel with a Km0 twist, Bo.lan is the place. Although I warn you, I have been twice and every time I leave asking myself if the bill amount was worth or whether I am missing some incredibly understated cooking magic. perhaps I will need a third time. For a more humble option, Soul food Mahanakorn is a good option, beware the spiciness level.
To reach Thong Lo jump on the BTS, atop at the station of the same name and ride a motorbike taxi to Soi Thing Lo 11.
4. Feel Bangkok at the Wat Pho Traditional Massage School
The famed Wat Pho Traditional Massage School is credited for being the birthplace of the famous Thai Massage. You can take a week long course and learn. I bet your significant others will appreciate it. If you prefer to treat yourself to others, the school also offers massages. Book yourself in, after all, how can you come back home from Bangkok without a massage under your belly?
5. Admire Bangkok with Rooftop drinks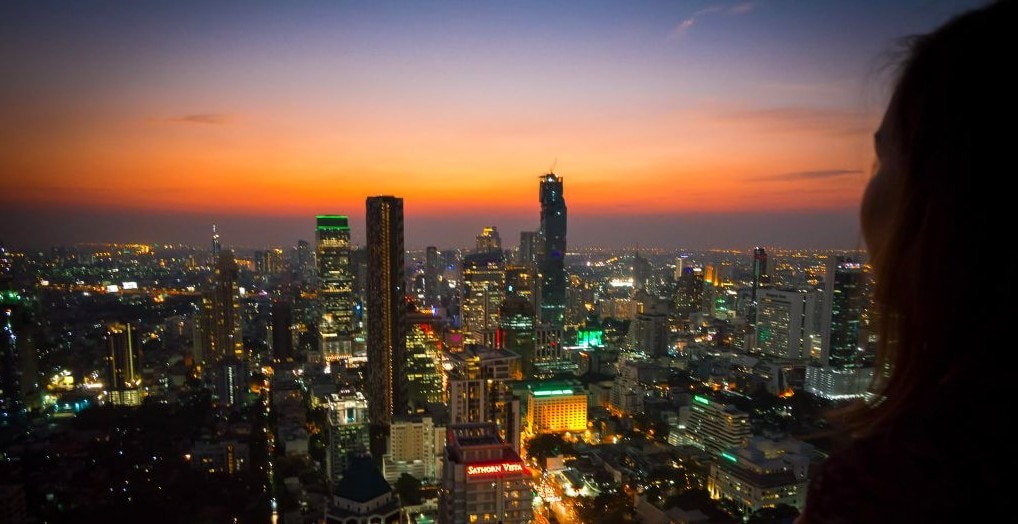 So maybe you did go to Octave in Thong Lor but Bangkok is known for the Silom skyscraper to-die-for rooftop hotel bars, like the one featured on The hangover at the Lebua Tower, which is permanently full. It is a bit of a mission to arrive and they might push you to get a dinner booking.
Don't, the food is Spanish/Mediterranean and severely overpriced, just go early. Or choose Moon Bar at the Banyan Tree instead for equally dramatic views and less stiff personnel.
6. Shop Bangkok till you drop at Siam Square
Bangkok's Silom is filled with malls of all sizes and types but the only hip, new, alternative and avant-guard one is Siam Square where smaller brands mingle with cute coffee shops and an electronic backdrop. Expect a mix of High Street and individualistic. Worth spending a few hours sifting through as if you were at a bazaar.
7. Savour Bangkok at The Peninsula Sunday Brunch
It's true, you can brunch like the ladies anywhere, but have you ever seen such pretty and delightful brunch that also tastes legendary? Indulge in pretty "caged" cakes, hand shaken vodka shots with caviar (notice the order of that sentence?), Chinese Peking duck and truffle at The Peninsula Bangkok Sunday Brunch. Can Sunday start any better?
8. Remember Bangkok with a traditional Thai cooking class
Thailand is synonymous with food but how many pad thais can one have? Learn how to make your own at the first ever Thai cooking school opened at The Mandarin Oriental in 1986, one of only two 5 Star Thai properties by Forbes.
You can start the class with a trip to the market by booking one in the weekend. The school has many classes every week and you do not have to stay there to book one. But it may help, so that you can take as many as possible and come back the Martha Steward of Thai food.
9. Cool down in Bangkok at Erawan Waterfall
Located some 200km from the city, this is best visited on a guided train trip onboard one of Thailand's heritage trains from the State Railway of Thailand.
The journey starts really early so expect to be up with the sunrise. Some of the stops included in the trip are Nathorn Shrine, at the beginning of the trip, or the historically significant River Kwai and its iconic iron bridge. Finally, the train arrives at Erawan National Park where the seven layer waterfall is located. Freshen up, cool down, and back in the train.