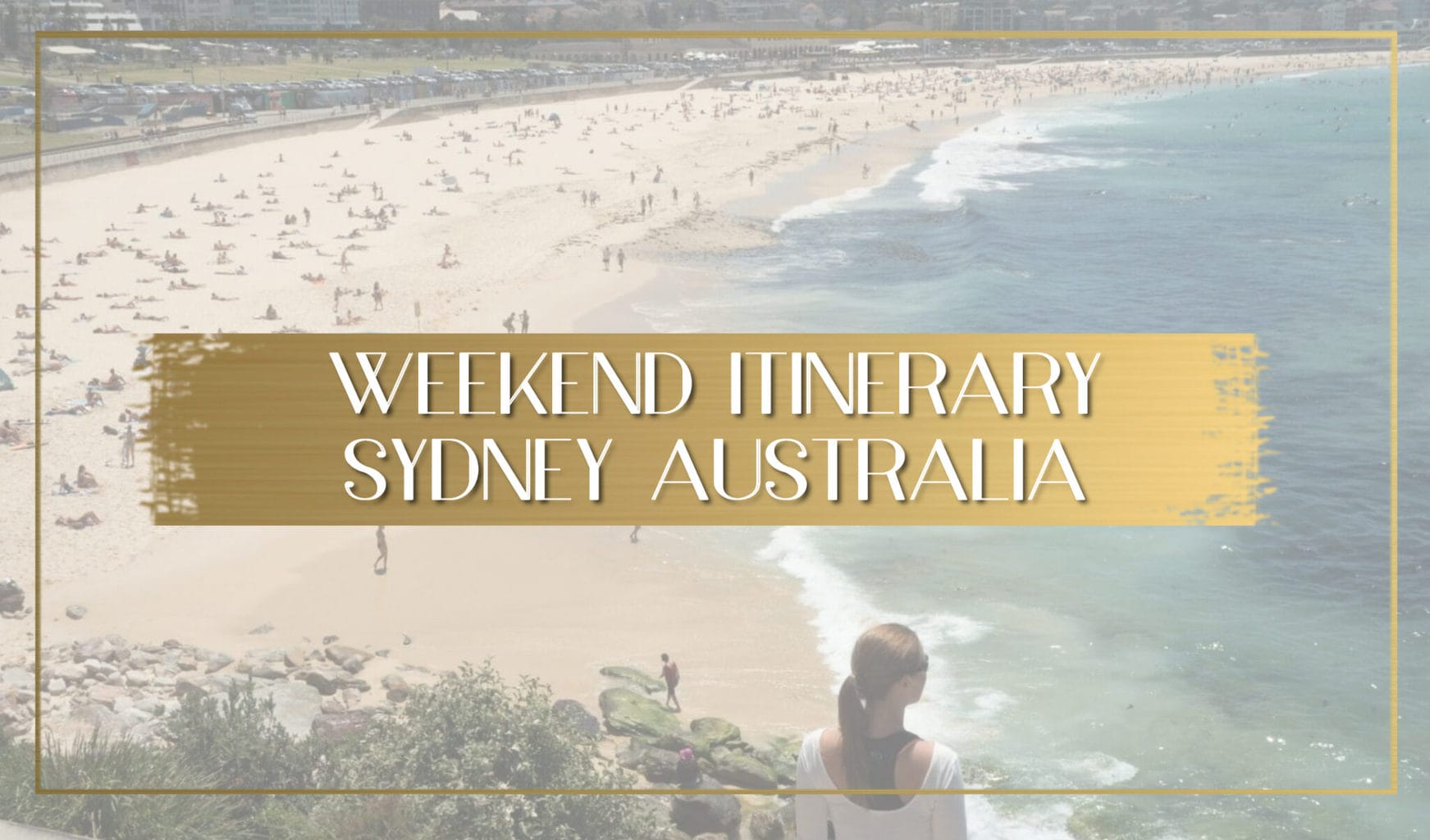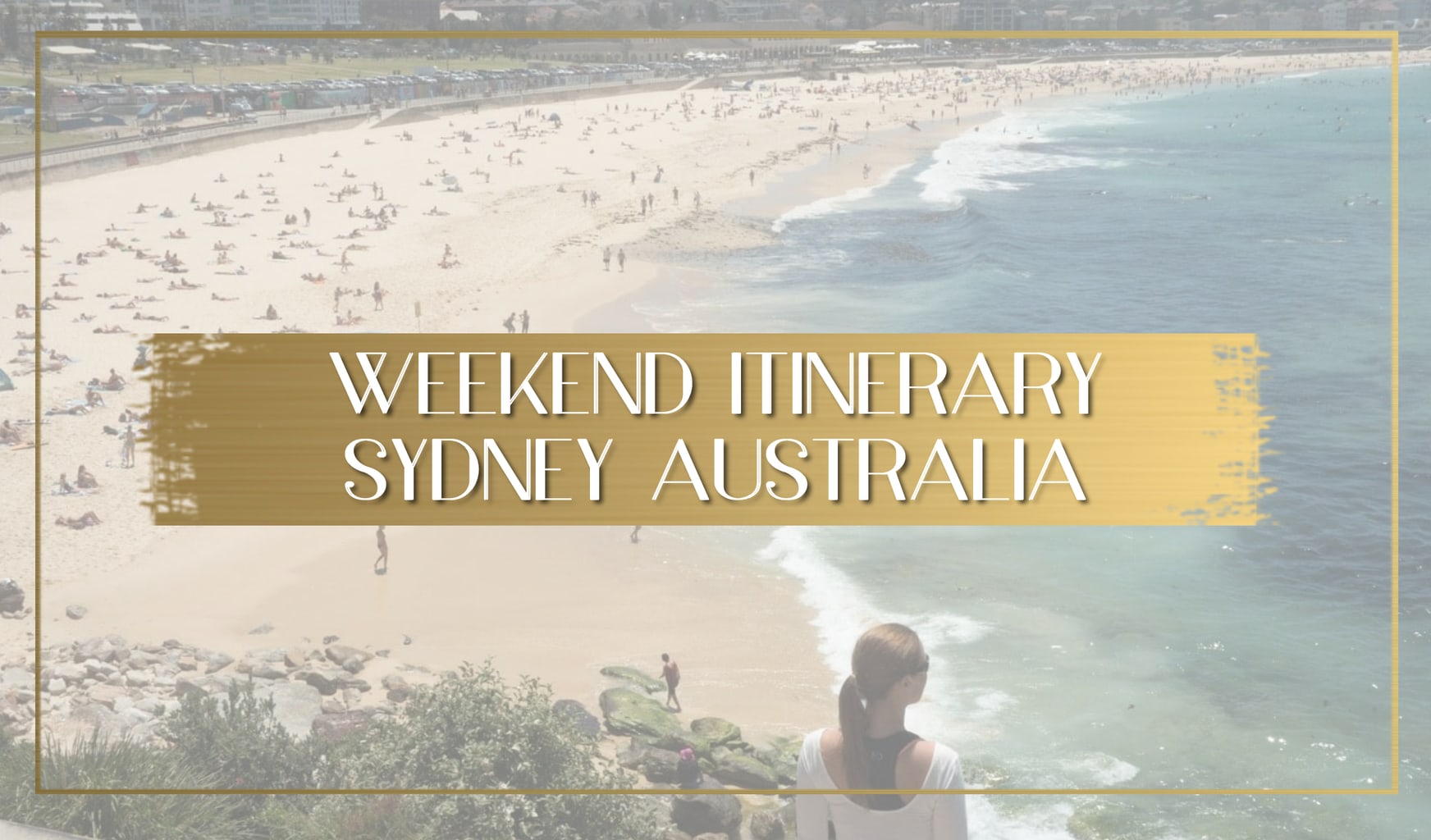 For work and for fun I have been to Sydney half a dozen times in the last few years. So much so that in my last visit, I decided to not do any sightseeing anymore and simply "live" Sydney.
For first timers to Sydney, a list of the best things to do and places to see will have something for everyone. This city "down under" has endless beaches, national parks, wildlife, culture and great food.
Sydney and its surroundings are full of activities for families, for friends, for wine lovers, for culture geeks and for foodies. Let me show you how I have spend several weekends there with my "Sydney Best of the best" guide help you plan your next visit.
Best things to do for a weekend in Sydney
Weekends in Sydney, especially in the summer, are outdoorsy, free and turn around food, friends and fun. Whether you prefer to have an active day, a day at the beach, a relaxed time with friends or some shopping the city will not disappoint. Here are some of my favourite weekend things to do in Sydney every time that I visit for work and decide to stay over.
Bondi
No doubt, Bondi is Sydney's most famous beach. A place to see and be seen, the Venice Beach of Australia and a surfers' paradise. This sandy crescent is home of the rich and famous, of countless surf schools, beachwear stores and healthy cafes serving chia seeds and raw vegan dishes.
Talking of cafes, go check out one of the coolest ones, Speedos, which is also one of the most instagrammable cafes in the whole of Sydney. Good coffee and good vibes.
A few hours at the beach are sure to be entertaining in people watching and fascinating in beach life. Gym buffs gather at the outdoor gym, surfers sneak in a quick ride before work, beautiful people walk their dogs in their best Lululemon outfits, families enjoy down time with their kids at one of the rock pools.
Put your towel down and let it all unfold around you. Bondi is flanked by a couple of shallow rock pools on one side and Bondi Icebergs club on the other side which hosts a swimming pool used as training ground, a casual cafe, a gym with terrace looks over the ocean and a fine dining restaurant. Hot bodies abound and blend in with families and kids.
Bondi to Coogee Coastal Walk
If you have had enough of the people watching, you can follow the path that starts besides The Rocks and snakes along the shoreline until Bronte and Congee further down.
The walk to Bronte and back is about two kilometres and perhaps an hour long with breaks and passes through a few other smaller but prettier bays and beaches surrounded by rugged eroded rocks. You can also continue all the way to Coogee.
Along the way, look up to some of the mansions along the coast some of which cost a few millions. You can take a break at any time and simply lay down on any of the rocks, right above the waves. During the whale season, from May to November, you can spot whales from the walk.
Royal Botanic Garden
This large and leafy park is right in the middle of the city but provides a respite from the chaos of the urban metropolis. I loved walking around and sitting down for a piece of cake and tea and wandering around the rose gardens. There are free guided tours everyday at 10,30am from the shop.
Go on a whale watching tour
Nothing compares to the feeling of sharing the water with these majestic animals. In Sydney, you can embark on a whale watching tour from the boat and see them from up close.
The season runs from May to November when there are so many that they can be easily spotted from the coast but if you get on a tour you will be very close. There are also several free viewing platforms set up for the purpose and you can follow or share your sightings on this app.
When in Rome… Enjoy the coffee culture
Australians know what real food tastes like. Be it because of their isolated location and imposed sufficiency or because they still value fresh proximity food, Sydney has some of the best cafes and healthy hearty restaurants and cafes.
And it is thanks to "Melbournians" that we got specialty coffee in Singapore too, so thank you! I just love strolling around the hilly residential streets around Surrey Hills or Potts Pot lined with Victorian era inspired two-storey houses in search of a cozy cafe.
Some of my favourites are Bills, one that I keep returning to for its lovely food and relaxed communal table and which belongs to well known Bill Granger and has been called to have the best scrambled eggs in Australia; Bourke Street Bakery, because I love pastries and flaky croissants and the like; or Reuben Hills to try their messy Not Reuben or other healthier options.
Manly to Spit Bridge Coastal Walk
Another fantastic coastal walk that passes through bush, forest, bays and then also some cafes. It takes up to 4h depending how fast you walk and how long you stop at view point for but it is fantastic.
The most common way to do this is to take a ferry from Circular Quay to Manly and begin there after a hearty seaside breakfast. You can also start at the other end and finish in Manly for lunch.
The Opera House
A night at the Opera anyone? The Sydney Opera House is not just a beautiful architectural feat but also a working auditorium where plays and operas are being shown and what better way to experience it than by booking tickets for one of the shows?
Have a pre-show sunset drink at the Opera Bar by the water, or dinner at The Bennelog inside the Opera House for an extra dose of glamour. If you are after award winning fine dining, two venues have fantastic views of the building and creative and seasonal food to match.
Aria, right at the end of the footpath along the quay is a romantic and quiet place with dimmed lights and low ceilings.
Quay, across the water and under the Harbour Bridge has views of the Opera House from the other perspective and floor to ceiling glass walls but be sure to ask for a room by the window and in the round area which is away from the larger group tables in the main dining room.
Beware, when there are cruise ships stationed at the harbour they block the views as they are docked right in front of the restaurant. Thankfully, most cruise ships depart just before sunset.
If you want to learn more about the building, you can join one of their experiences and backstage tours. Or find other food options in Sydney to sample some of the great food creativity the city has to offer.
Shopping
Australia's fashion designer world has boomed in the last few years and the country no longer needs to be a slave to Northern hemisphere seasons, selling winter clothes in the Southern summer.
Instead, browse the many local designer and brand stores in Queen Victoria Building, Strand Arcade, Westfield Sydney or Pitt Street Mall in the CBD area.
Outside from the business feel of the CBD area, stroll along Oxford street for plenty of local stored packed with edgy and cool fashion including Scanlan Theodore, a favourite of mine, I just can't resist buying several pieces when I walk in.
Go on a private tour with Context Travel
I am a big fan of Context Travel, the antithesis of a tour company, who offers some tours in Sydney. try their culinary tour or their Convicts, Strumpets and The Plague for a fun history tour of the area around The Rocks. Who says the New World has no history?
The Bridge Climb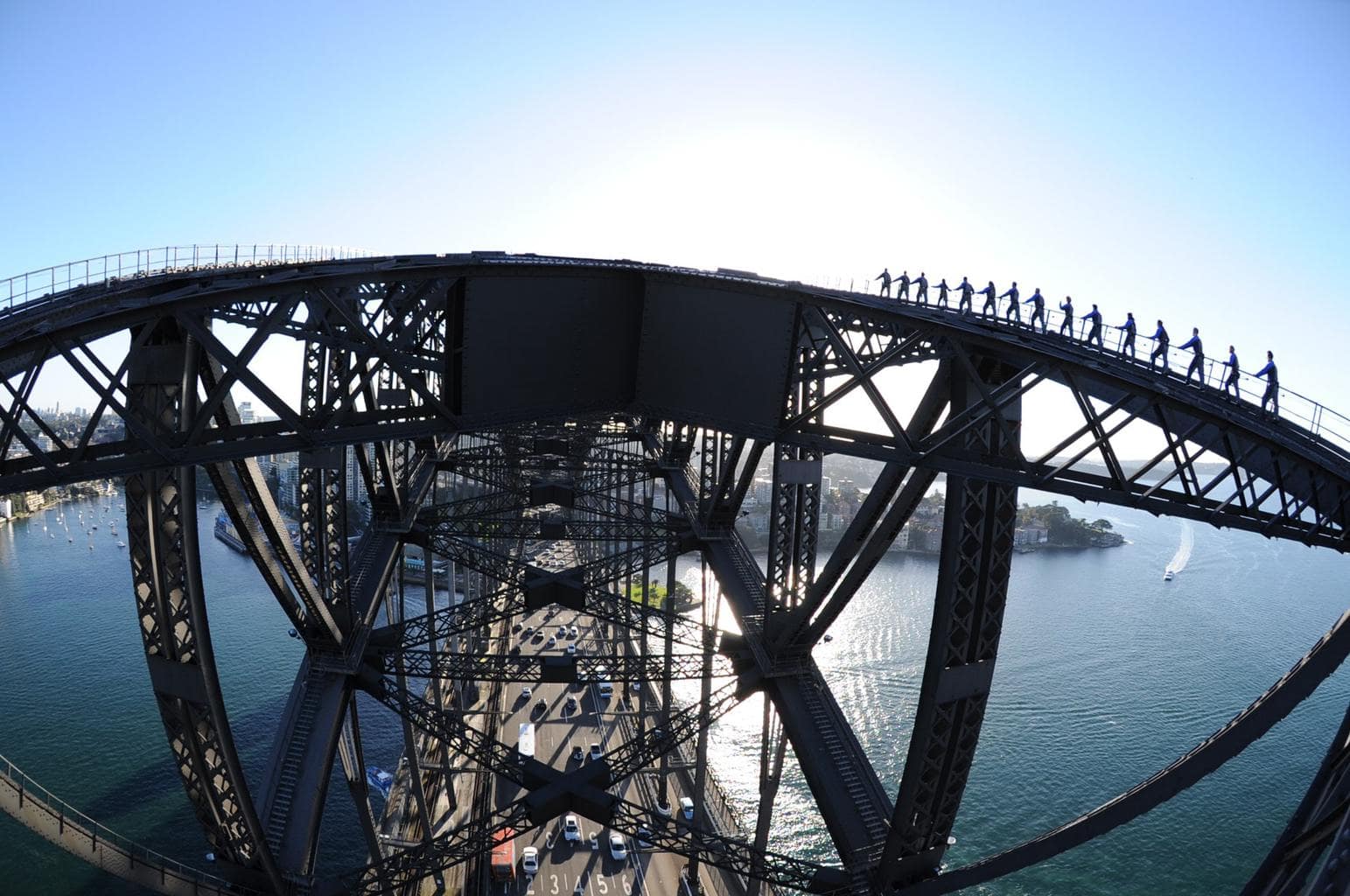 The Sydney Harbour Bridge can indeed be climbed and I am not talking about the crazy building climbing antiques of some crazy daredevils but a well-secured, highly safe climb over the bridge, high above the traffic.
This is an activity which I once did after work and very much enjoyed it. The guide entertains the climb with various stories and tales of the bridge's construction and the view from above is stunning.
While the above is a good two-day itinerary in Sydney, most people will stay in the city longer. So here is a suggestion for a 5-day itinerary which includes some of the above and many other ideas.
Best weekend day trips from Sydney
If Sydney did not have enough for you, its surroundings certainly will. There are many options for day trips from Sydney, be it to the beach or to the mountains; to vineyards or wildlife sanctuaries. If you don't mind taking a plane and are with the kids, go to Melbourne with the family.
For more drivable options, here are a few of the best Sydney day trips.
Blue Mountains
The Blue Mountains are a great road trip from Sydney. Reserve a day for the loop drive with stops and lunch for a day out in nature. The Blue Mountains are a UNESCO world heritage listed area with plenty to see.
Rent a car and grab a map to locate the key places to see. Look out for the glow worm caves, the Three Sisters mountain lookout, the Jenolan Caves, the world's oldest, the National Trust of Australia – Everglades, a beautiful garden with valley views and a tearoom.
For a different point of view, Scenic World offers the world's steepest train ride, a cable car hanging above the valley, scenic mountain board walks and for the thrill seekers, a skyway with glass bottom views.
The Blue Mountains have many trails for hiking at all levels so if you are after a more active day out that should be no problem. Some of the easiest to reach and best marked trails start off from EchoPoint lookout, the most popular place to see the Three Sisters from.
For tea and cake, stop at Mayfield Garden, a great cold climate garden with a cafe, or head to Bilpin Spring Orchard to pick your own seasonable fruit. (Update 2017: Bilpin is officially closed for business)
Featherdale Wildlife Park
Australia is home to more animals that can kill you than any other country. It is also home to many endangered and endemic species that you can only find within its borders. I am referring to furry friends like koalas, kangaroos, wallabies, wombats and other less furry and more spiky like echidnas, all of which I love.
In Featherdale Wildlife Park you can hand feed the wallabies and some other furry friends and have encounters with other rare species like the echidnas who you get to feed. This is a half day trip that can be easily combined with the Blue Mountains as a stop on the way back.
Hunter Valley wine region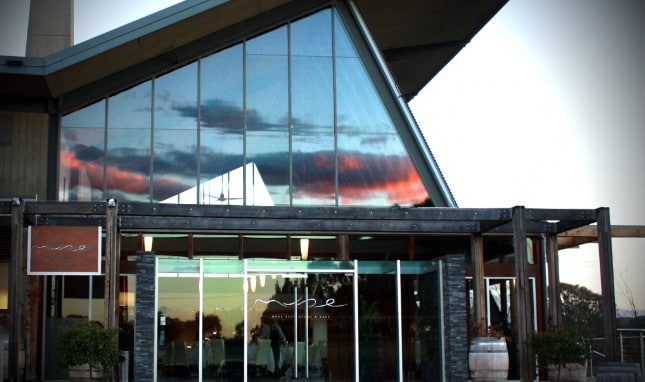 No visit to Australia is complete without some wineries. The Hunter Valley is only two hours from Sydney so a great city escape for a boozy Saturday morning.
If you want to go your way, be sure to visit some of the best Cellar Doors and I would recommend lunch at Muse, an award-winning fine dining local produce restaurant at the heart of the Hunter Valley.
Visit Tyrrell's or Oakvale for the family-run award winning wines that have been in business since the 19th century, Tempus Two for the cutting edge version, Krinklewood Biodynamic Vineyard for idem, Bimbadgen Estate for the views
This is a great packing list for Australia so you bring everything you need with you.