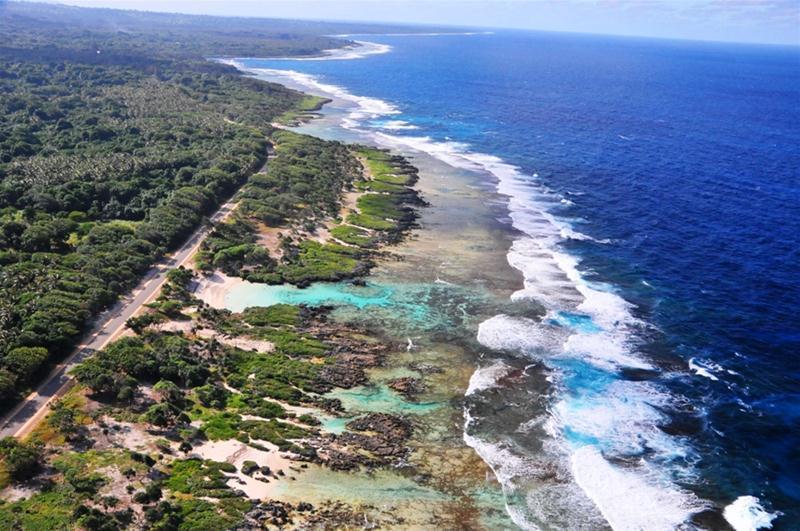 Vanuatu, like most of the Pacific countries, is made of a multitude of islands. However, most tourists tend to stay on Efate. Port Vila is on this island and it is also where you will land from international flights and where all of the large cruise ships dock.
Despite Efate is only 130km around, it packs an incredible amount of things to do and see in this, one of the least visited countries in the world. You could spend an entire week there and never get bored, from beaches to nature, adventure, sightseeing, culture and food. A very useful way to explore most of the sights is to rent a car and take the round-island road. You could also do this on an organized tour but they usually make trade-offs, not being able to accommodate all of the places of interest so, if you have the money to rent a car, I would suggest that as the best way to take it all in.
It will take you two days to cover the island with all the stops. On Day 1, set out for the Western part of the Island and leave the Eastern half for the second day.
Day 1: Western Efate
Start in Port Vila at any of the car rental offices and drive clock-wise. We will cover a fair bit of history, beaches and cultural sites today. The northern part of the island is the half that has been most affected by Cyclone Pam whereas Port Vila seemed largely recovered.
Hideaway Island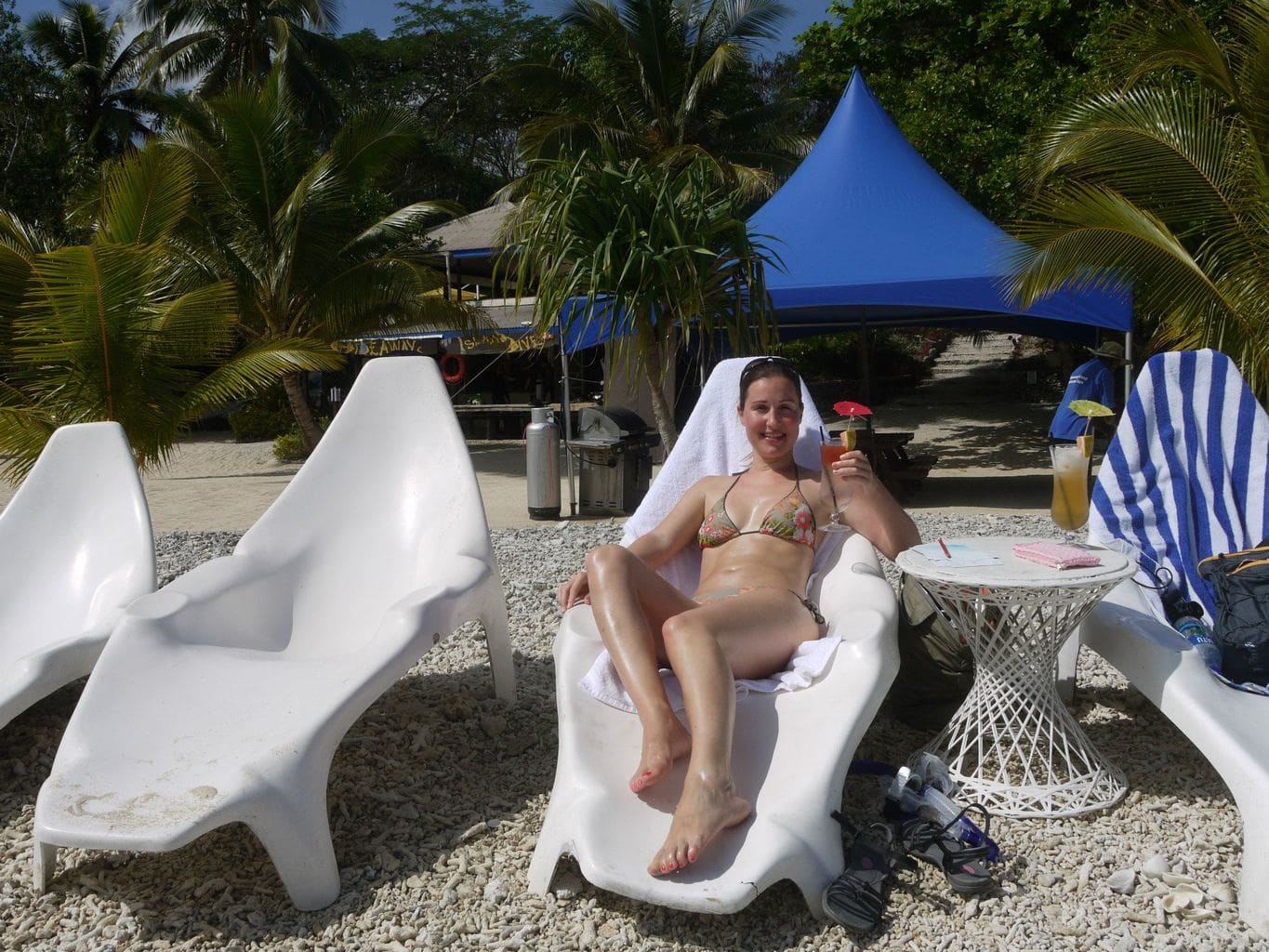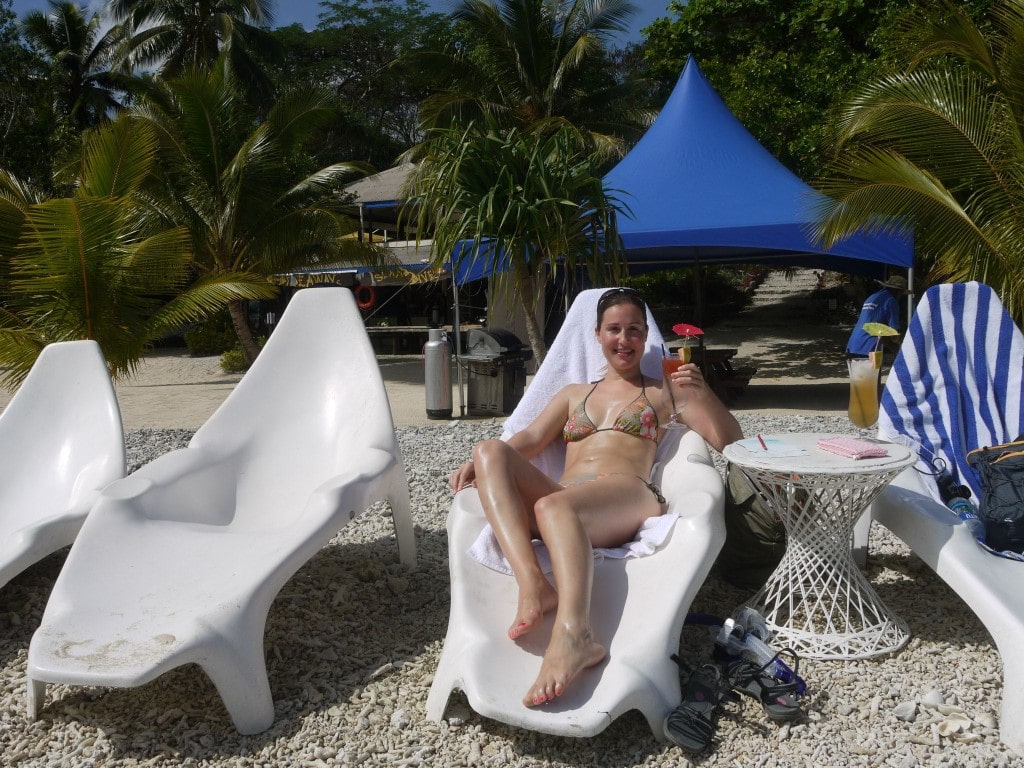 Hideaway Island is possibly one of the best known private islands in Efate. It is easily accessible and almost walkable at low tide. Just park your car and get a lift on the boat. There is an entrance fee of 1,250 Vatu ($17). Once on the island you can snorkel on the reef, kayak or even dive.
The most interesting postcard you will ever send will be from Hideaway resort's underwater Mail box – or from Tanna Island, where there is another of Vanuatu Post's incredible mail boxes by the active Yasur Vocano. You will have to buy one of their waterproof postcards and drop it yourself on a dive. There are beach sun loungers and great cocktails (or juices) to relax.
Secret Garden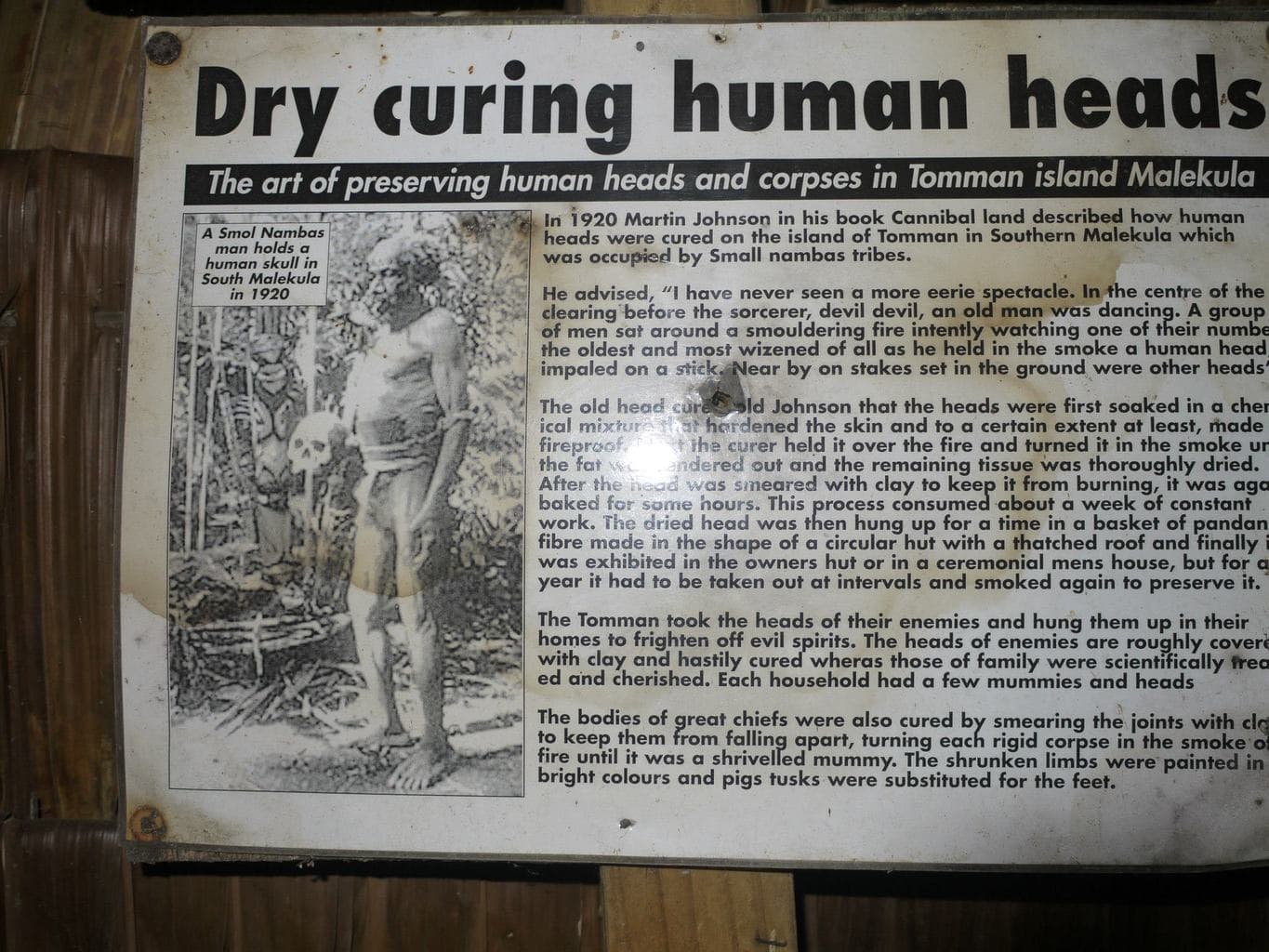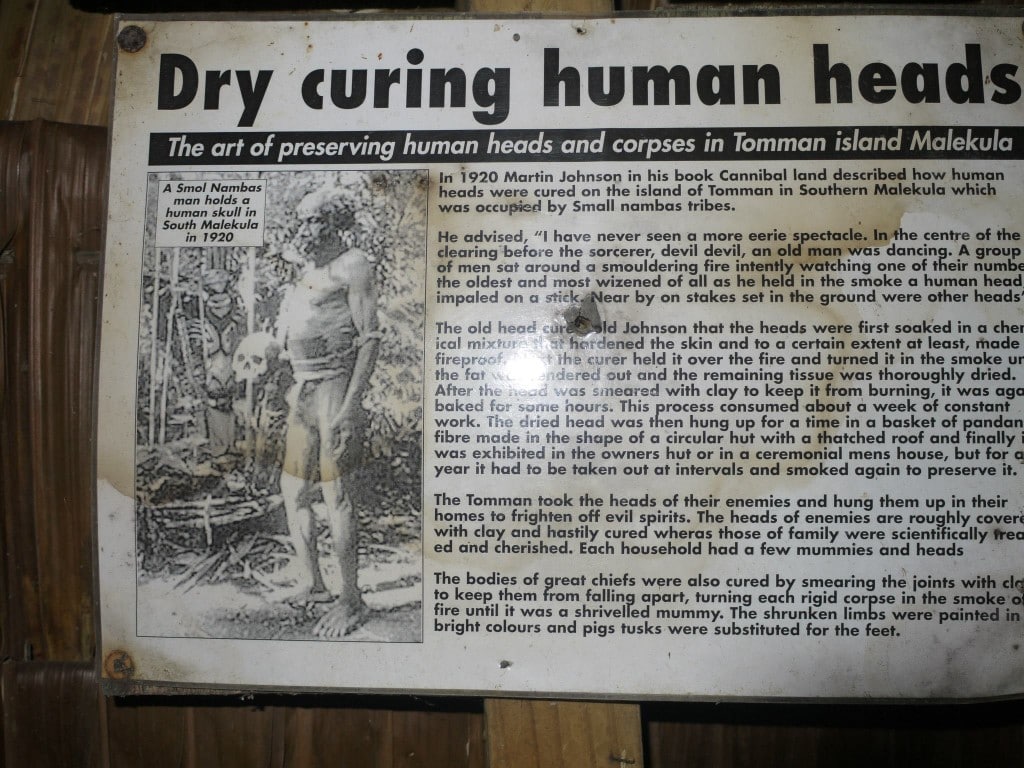 This is an interesting stop. If you are in Vanuatu on a Tuesday or Thursday then I would leave this visit for those night where, on top of reading all the stories around local kastom and cannibals you will also be able to enjoy an Island Feast, Magic and music band (as well as an infamous kava tasting).
If you are not around on any of these nights then by all means wander off into the gardens. You will have to pay an entrance fee of 1,000 Vatu ($15) and then you are left to yourself to visit the various huts, read the placards and find out about the tribal history of Vanuatu and other Pacific Islands.
I found this to be most interesting. You could spend hours there. There are also Iguanas and Coconut Crabs to be seen and touched which makes for a fun wildlife encounter – if only they were free to roam, although not sure I would be reading so peacefully if they were. Coconut crabs, an endangered species that can easily be eaten at the various local restaurants, is also strong enough to open a coconut collectively.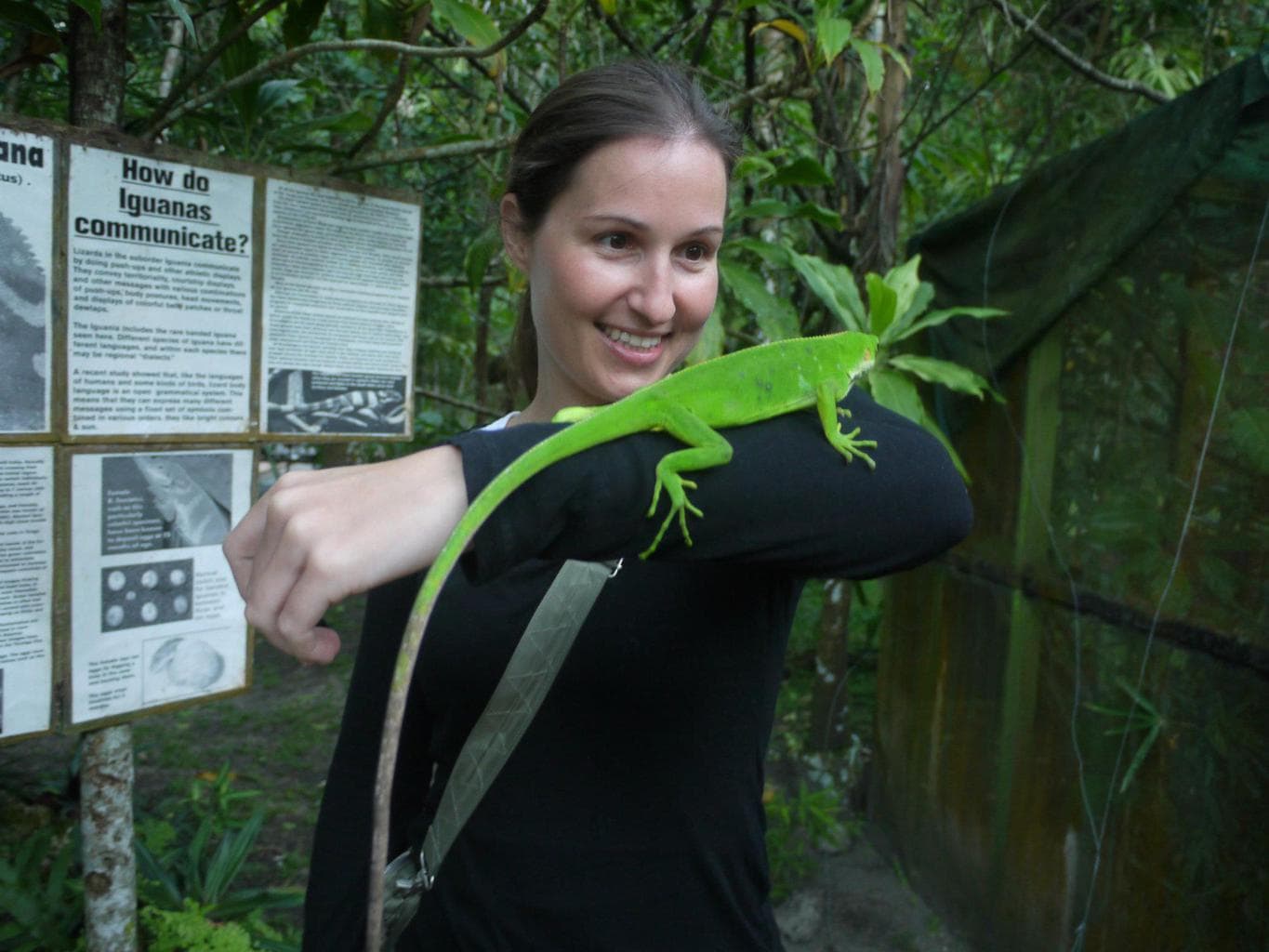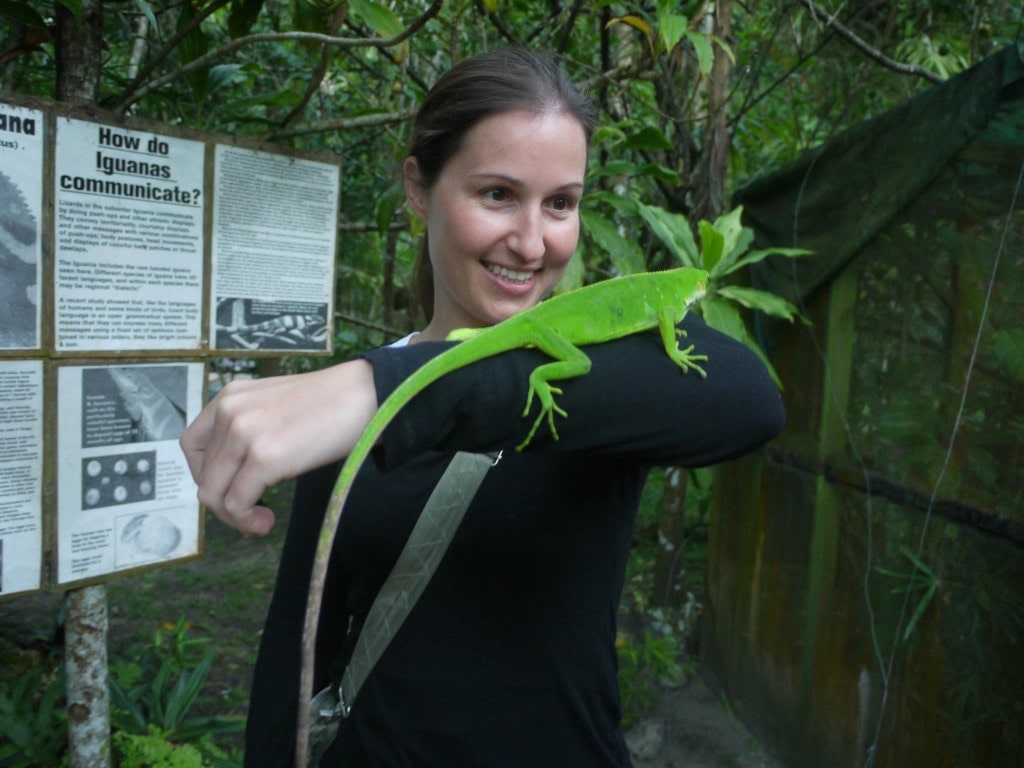 The many stories, anecdotes, customs and traditions explained throughout the gardens are intriguing as much as they are truthful. The owners have collected them through the passing downs from old generations and serve as a museum of local Melanesian folklore. For those looking for a silly shot, there are several head shot opportunities where you can get a photo dressed like a tribesmen or a cannibal. If you are heading to Tanna to see Yasur Volcano you will also find a wealth of information on the tales around Earth's explosions.
Mele Bay and Cascades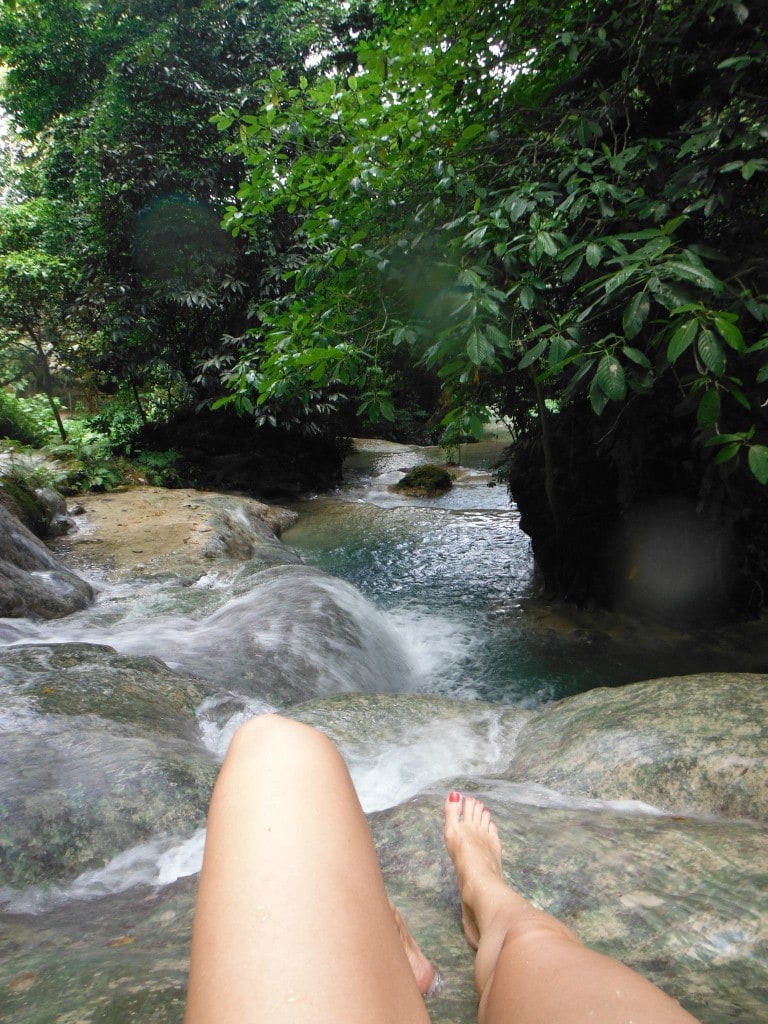 Just after Hideaway you will see the turn into Mele Cascades. The cascades can be seen from the parking lot but it required a bit of a walk to make it all the way up to the origin.
If you started the itinerary and did not miss any stop chances are it is lunch time for you. Mele Cascades has a small cafe for some snacks. There is not much more on the way of food after this so you might want to eat now or stock up for later before you visit the Cascades. You should allow for about an hour to get up, down and take a dip in the natural pools.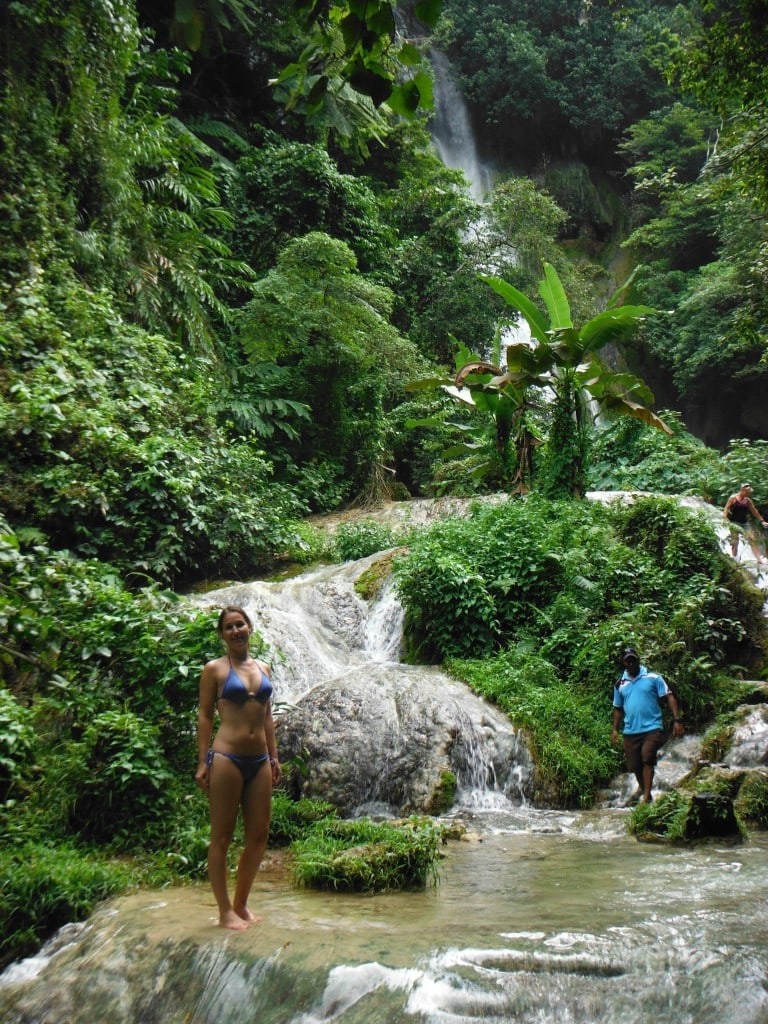 The trek climbs through steep and slippery areas where adequate footwear will be key. I recommend wearing strap-on sandals and be ready to get wet. A dry bag will keep all your belongings safe, alternatively just go up in your swimming costume and leave your stuff on one of the benches on the way. The cascades are perfect for that shampoo waterfall shot. Take your GoPro or other waterproof camera.
Mangaliliu Village
It is from this village that you can access Vanuatu's only World Heritage Site of Chief Roi Mata's Domain, out on the island where this historical figure was buried. UNESCO considered "The continuing cultural landscape of Chief Roi Mata's domain, Vanuatu, has Outstanding Universal Value as an outstanding example of a landscape representative of Pacific chiefly systems". Several stories and tales about the Chief can be heard across the island and more information can be found here. They will take approximately 2h and will cover the caves, the Chief's residence and Artok's Island.
This is also the site where Survivors Vanuatu was filmed in 2004.
Port Havannah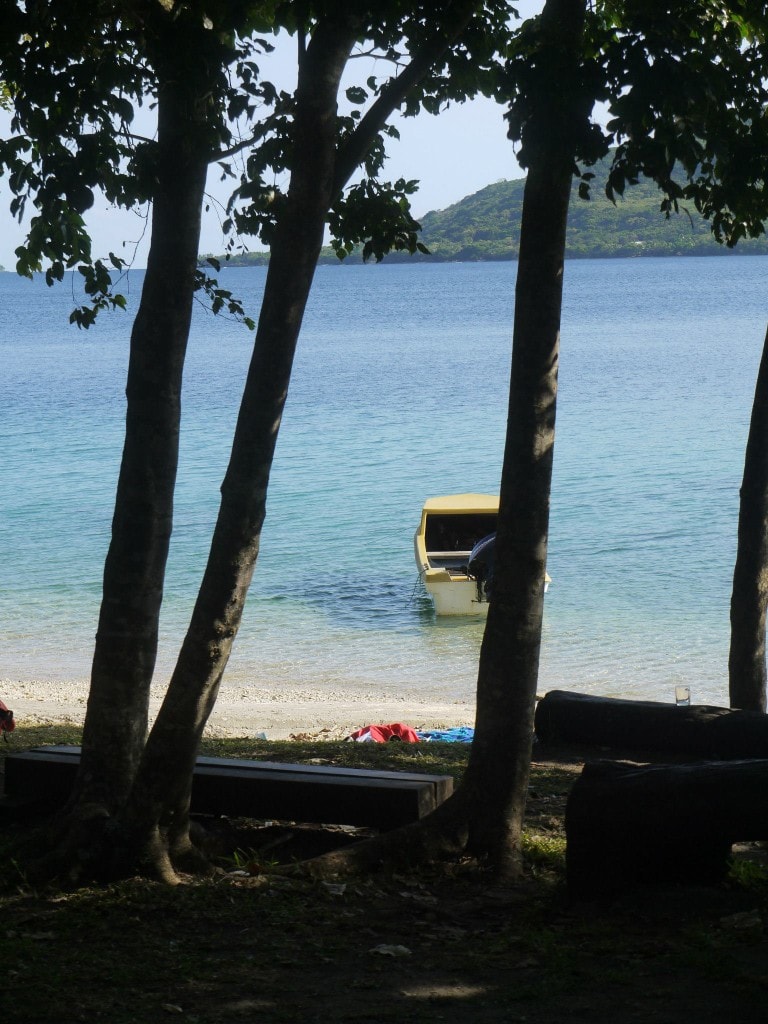 This is the famous landing site for the Allied Forces to set defense when the Japanese won the Battle of Guadalcanal but today it is a quiet and beautiful stretch of beach with white fine sand beaches, crystalline waters and toilet facilities, handy on the long ride around the island. You can relax and watch the views over to Lelepa and Moso Islands from the beach and watch the little boats slowly moving with the waves.
World War II Museum
More than a Museum it is nothing more than a hut with a few relics recovered from WWII. In 2012 there was the proud owner of the "Museum" telling you all about the various items he rescued from the water in hist well protected hut. In 2015 I saw nothing more than a roof with the old sign reading "Rust in peace" and nobody in sight.
Some of the 1940 Coco-Cola Bottled were still on display and for sale but not much more was standing. Perhaps Cyclone Pam took it all away, the area did seem to have suffered badly from the consequences of the storm and wind. A real pity as this was one of those quirky places one has to hear about.
Ernest, the owner, had accumulated the memorabilia over decades of hoarding thanks to the famous dumping of equipment and materials by theAmerican Troops at Million Dollar Beach, in the island of Espiritu Santo, at the end of WWII. Thinking that the Vanuatu Government would purchase all that was left, they offered it to the Pacific Island. When they refused to buy it, the Americans simply dropped it at the bottom of the ocean.
After this, you will probably be approaching evening and tired of the day on the road. The sun sets pretty early on Vanuatu to time to head back from Port Havannah to Port Vila. It should take you no more than half an hour to retrace your steps.
Day 2: Eastern Efate
Today you will be driving East instead of West. Start counter-clockwise leaving Port Vila behind you. Stop at the market to buy some fruits for the journey, it will be a refreshing snack by the lagoon or the beach.
Ekasup Cultural Village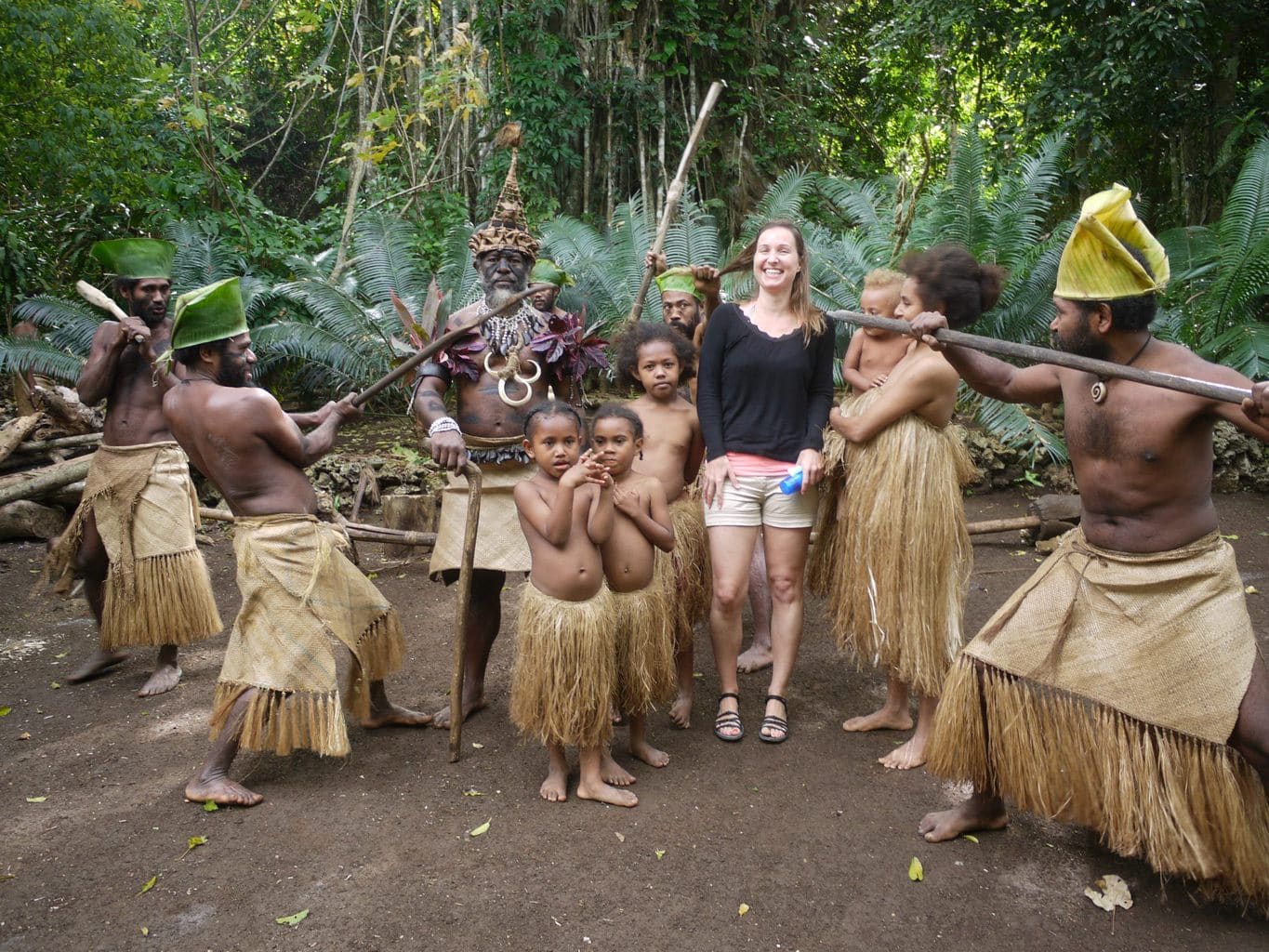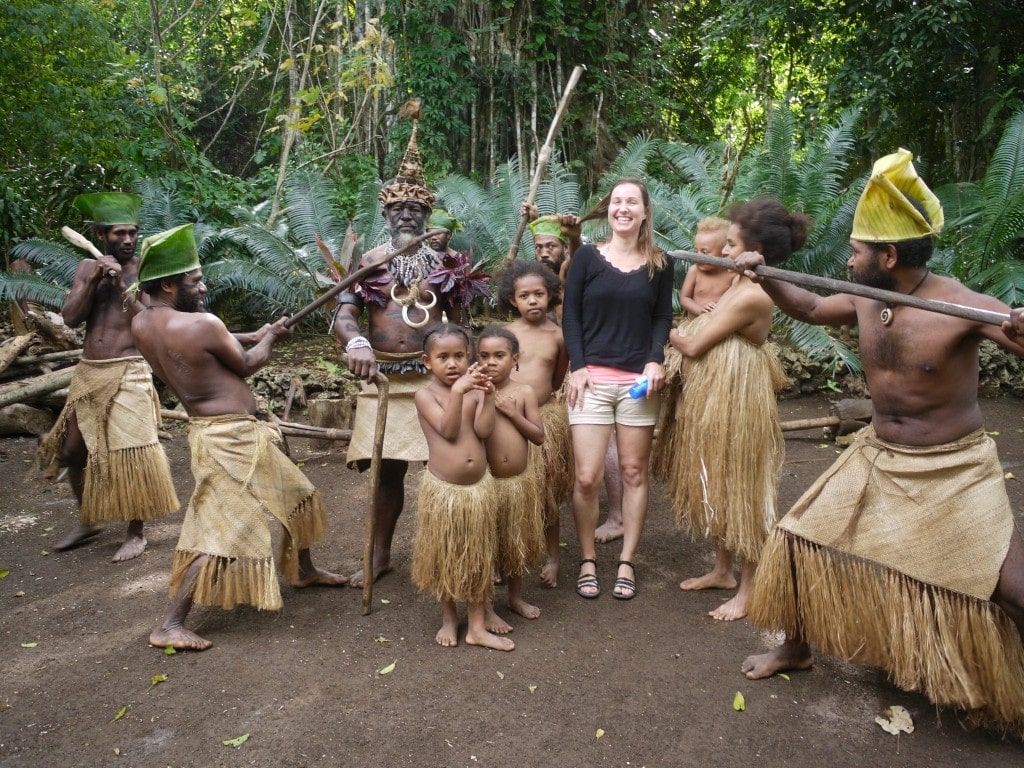 It is highly recommendable to book on a tour through Ekasup Village. They do them at 9am every day of the week, check for weekends. The village is a great way to experience the way Vanuatu's old tribes used to live from the jungle. You will learn how to prepare herbs for medicine, how to preserve food, how to make hunting traps, weave mats, hats, baskets, and how to make laplap, the root and coconut dish that is popular across the country. You will also get the chance to witness the locals walk on burning coals and take that memorable photo with an entire family dressed with the traditional grass skirts. I found this to be one of the best tours in town and truly insightful, beyond the typical tricks that you learn across the Pacific (e.g. how to open a coconut). We were even told how to fish with a spider net.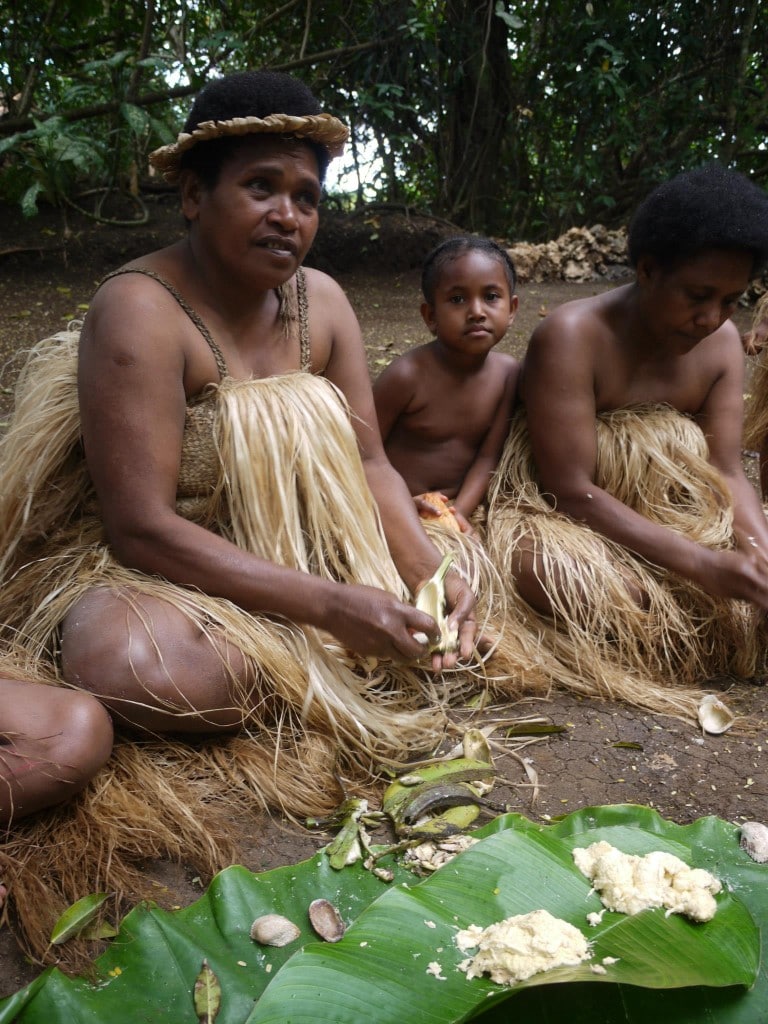 At the end of the day I had the feeling the local had more fun with the tourists than viceversa, who can blame them!
Tamanu on the Beach
Since you will most likely be done by just before lunch Tamanu on the Beach is a good pit stop to refuel before heading towards the beaches and lagoons on the Eastern part of the island. This is a relatively luxurious resort on the sandy beaches of the Southeastern shore.
Blue Lagoon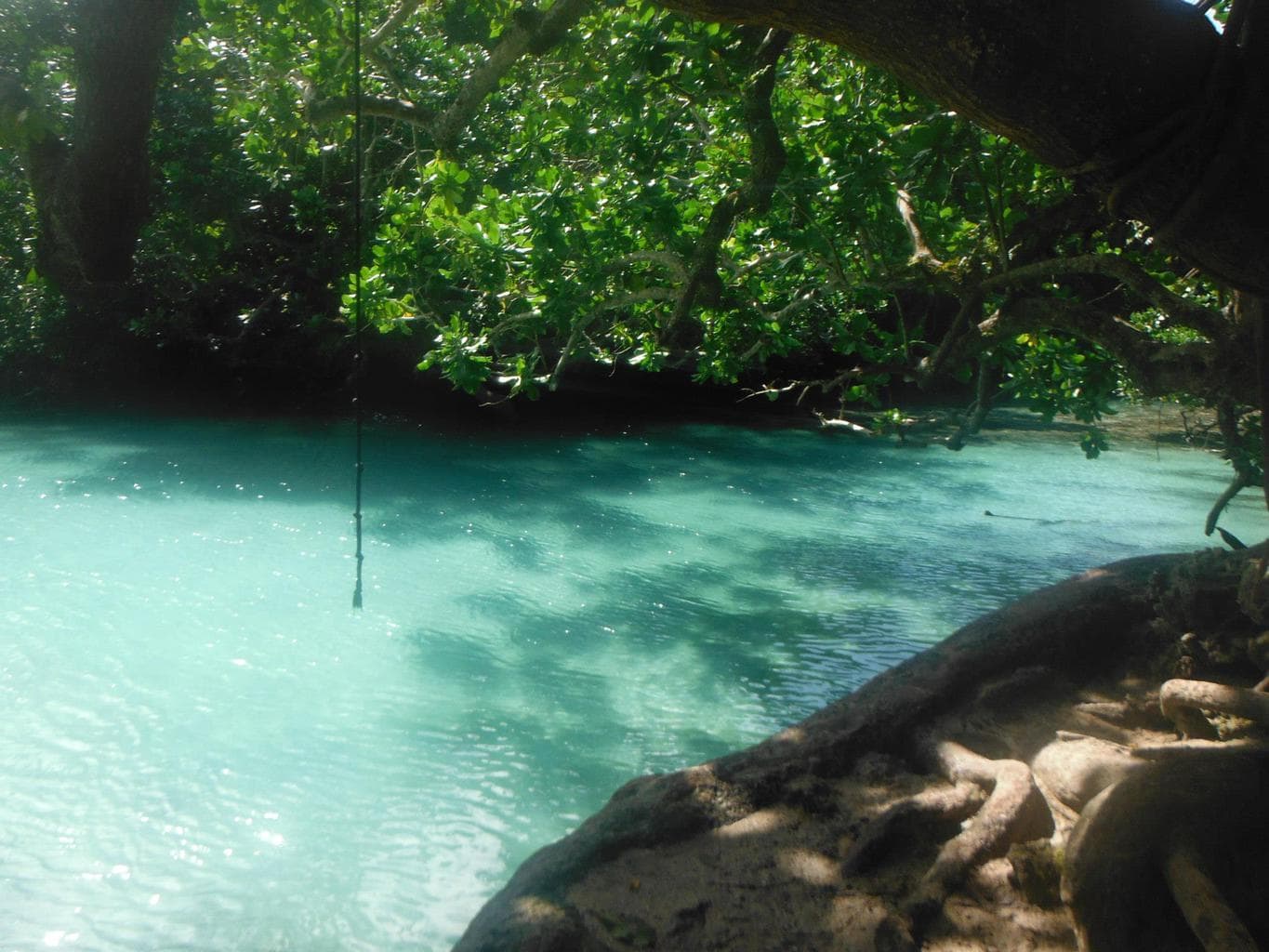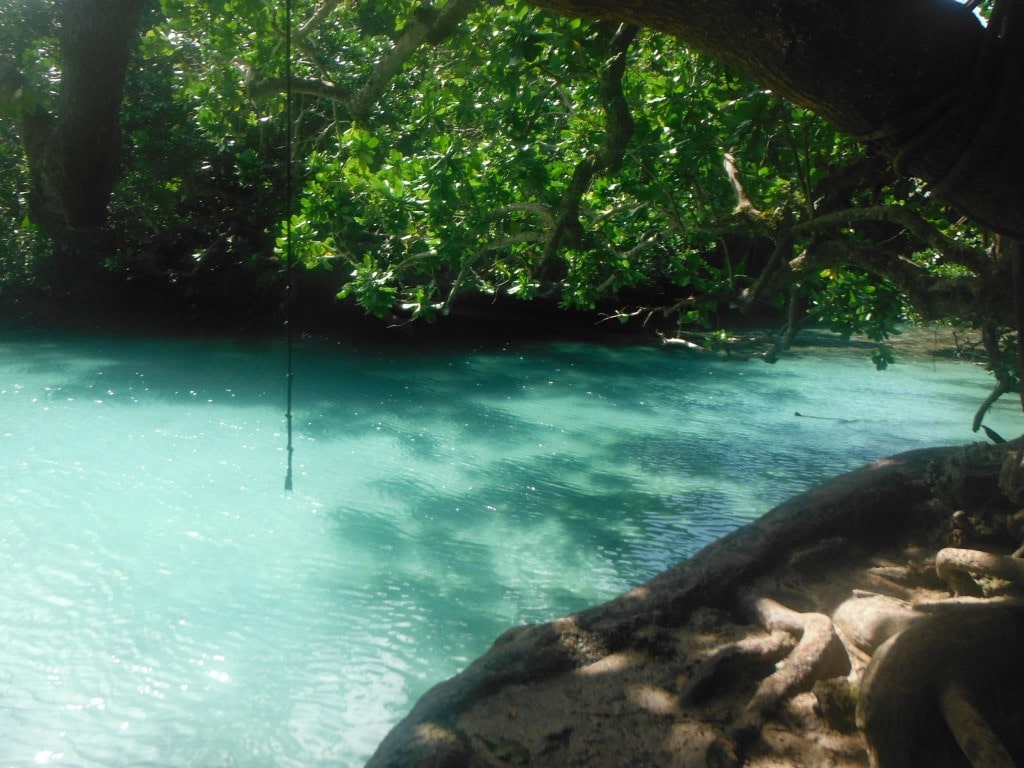 A visit to Efate cannot conclude without a visit to the Blue Lagoon. This milky lagoon with blue water and plenty of opportunities for action is a must stop. You can get into the water or take a more adventurous way in through one of the tree ropes. There are bathrooms (basic) to get changed and a few picnic tables.
There is a small entrance fee of 500 Vatu (about $7). Most of the tour companies use the picnic tables to set out large fruit buffets for their guests. This is the time when you will wish you had bought the large grapefruit, orange, banana or pawpaw from the market!
You will see that the local children visit the Lagoon too and they are pros at the ropes. For an extra added bonus venture into the outer lagoon which will most likely be empty as the tour companies don't let their guests go there and most people don't know about it. The Lagoon is worth the trip but it is usually quite packed so an afternoon trip is probably best.
Eton Beach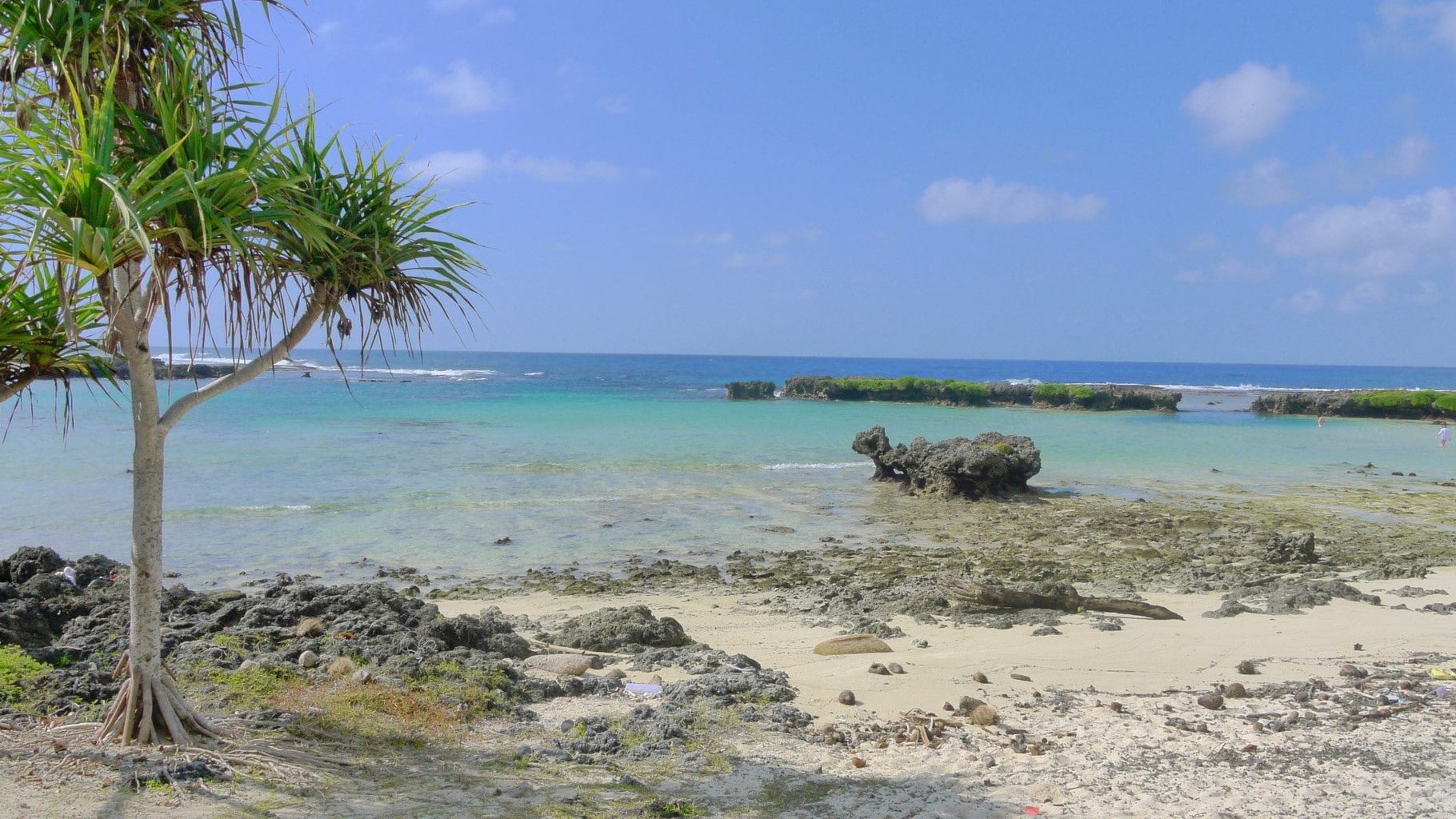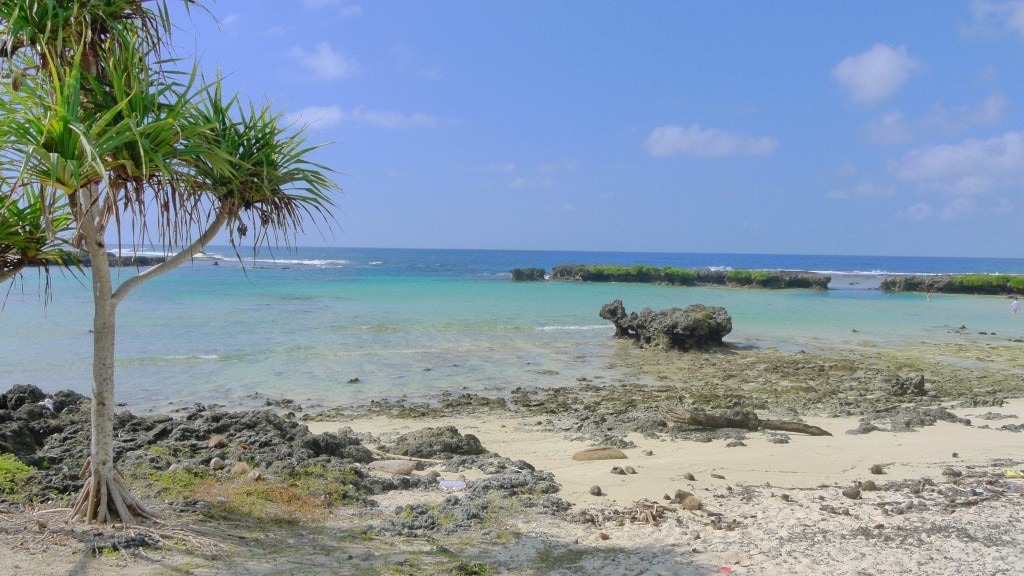 This is one of the nicest strips of beach in Efate. The beach reaches up to the road and then a slope brings you down to the water. The reef has created a sort of natural pool where plenty of fish roam peacefully. If you have snorkel and mask this is a time to get up and close with Nemo.
The slandered dune is convenient for laying down and catching a bit of sun. Eton, like all beaches in Vanuatu, is private, so there is a small entrance fee paid to the locals for the maintenance of the beach which is always clean. You've arrived at Paradise.
By the time you have seen Eton you have decided to stay there till the sun set so chances are you will be done for the day. Get back into your car and drive back for a bit over half an hour and you will be back in Port Vila.
For a whole lot of details and tips on where to eat in Port Vila check out this handy guide from someone who lives there.