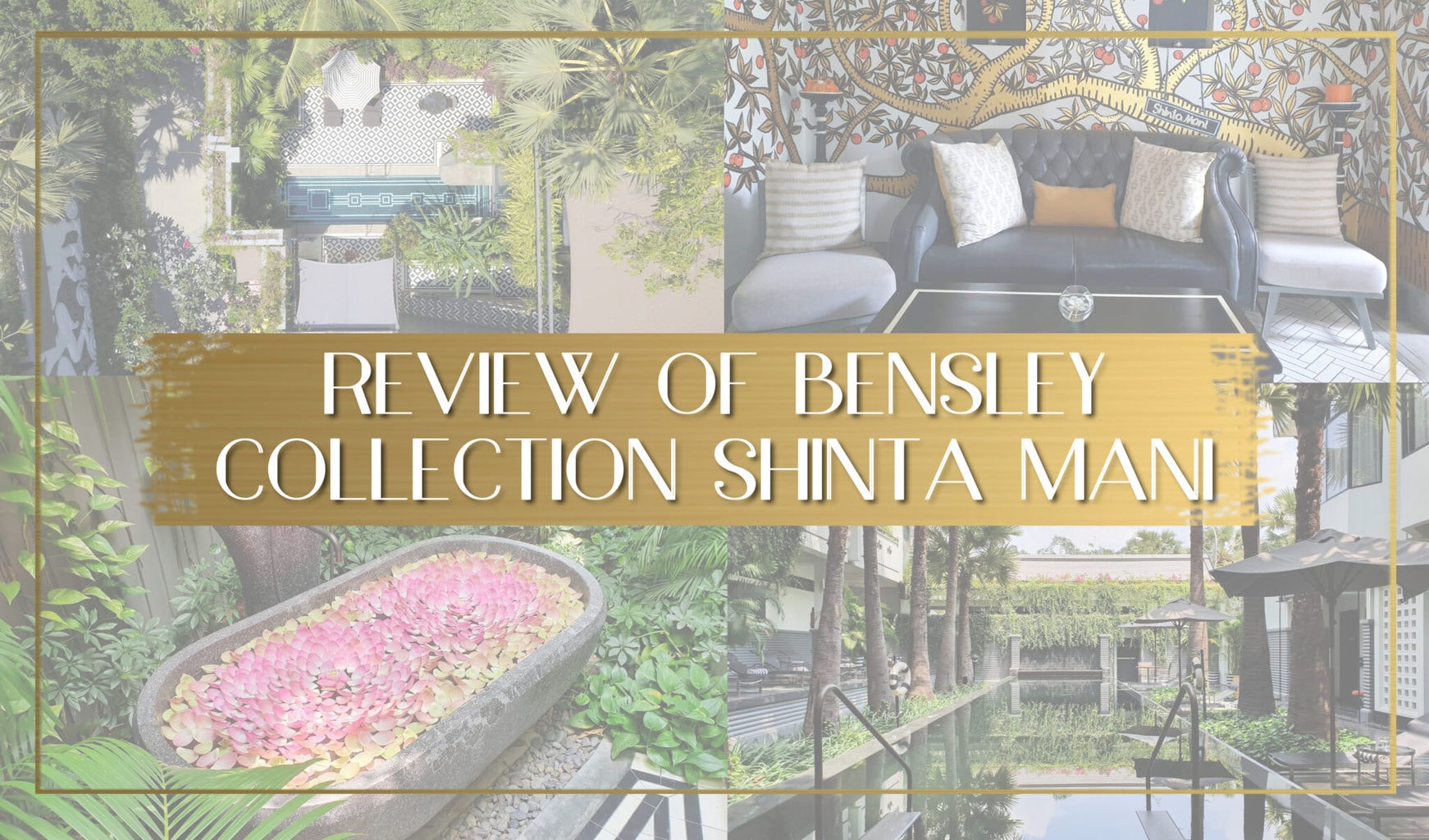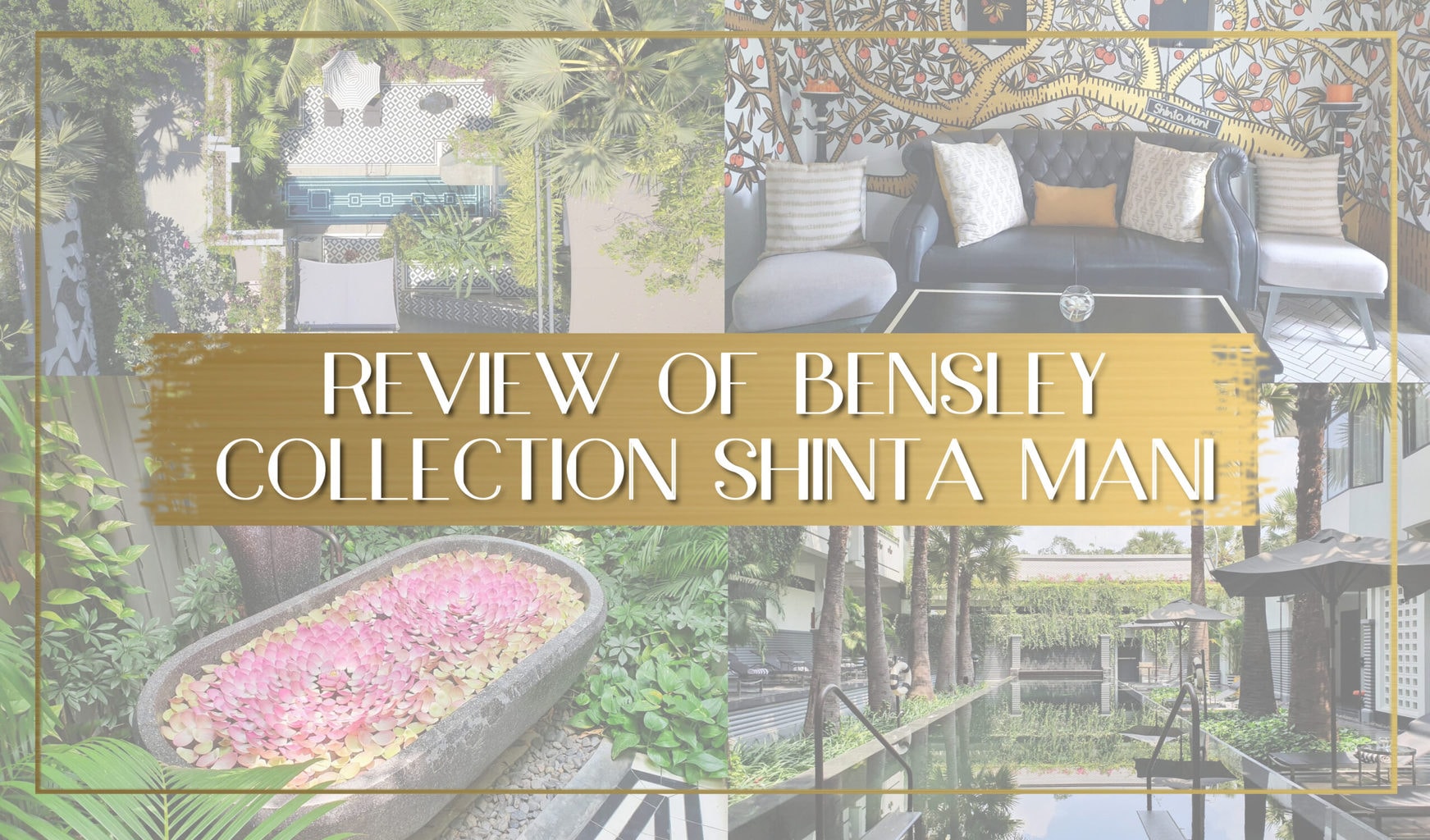 Once in a Lifetime Journey was a guest of Shinta Mani Wild, as always, all opinions are honest and our own.
Bensley Collection Shinta Mani is an all-pool villa hotel in Siem Reap, Cambodia, and one of the best luxury hotels near Angkor Wat. With just 10 villas with private butlers and an attached not-for-profit hospitality school and foundation, this is not only a luxury hotel but a hotel with a heart.
A brief history of Shinta Mani Siem Reap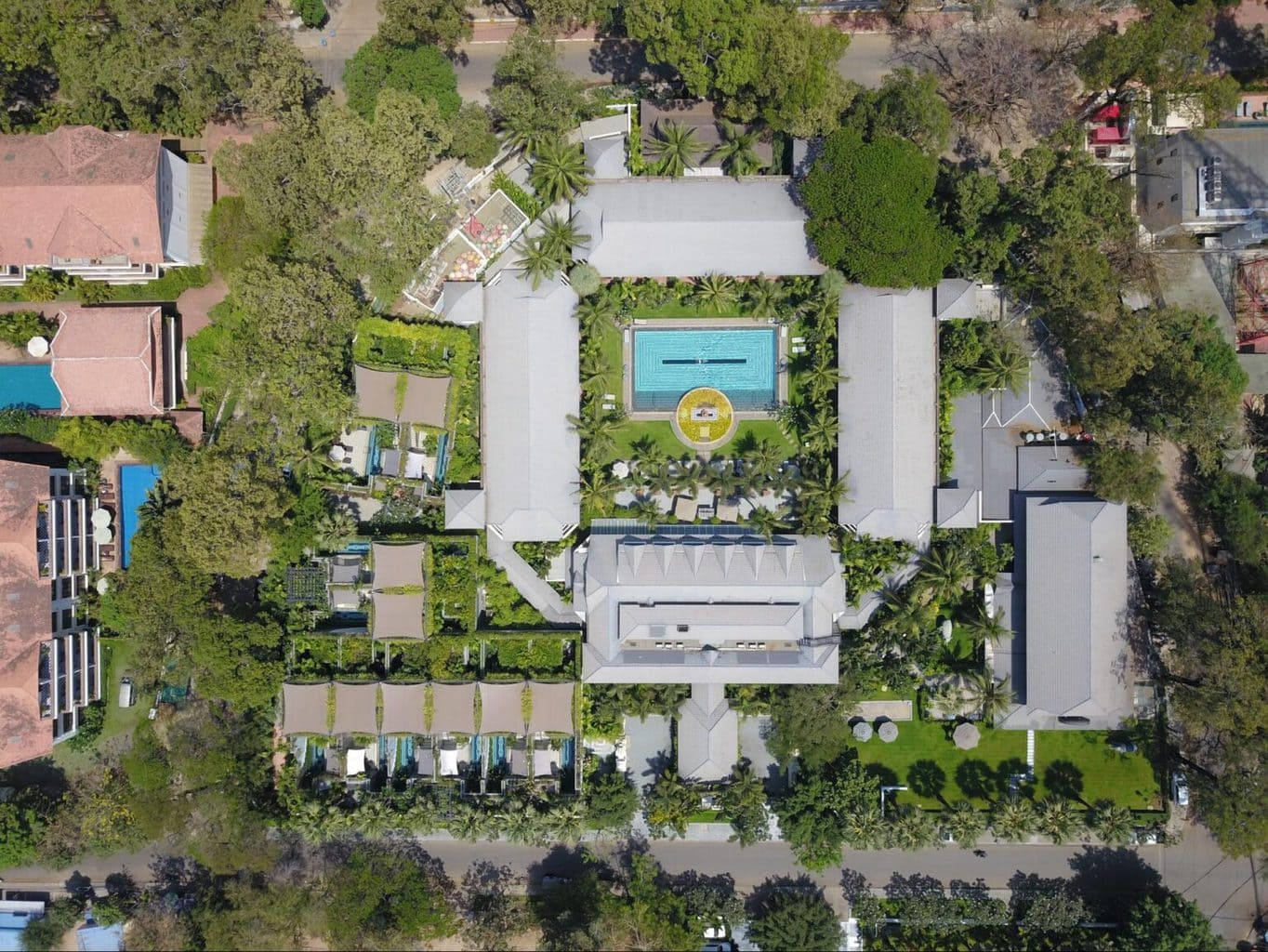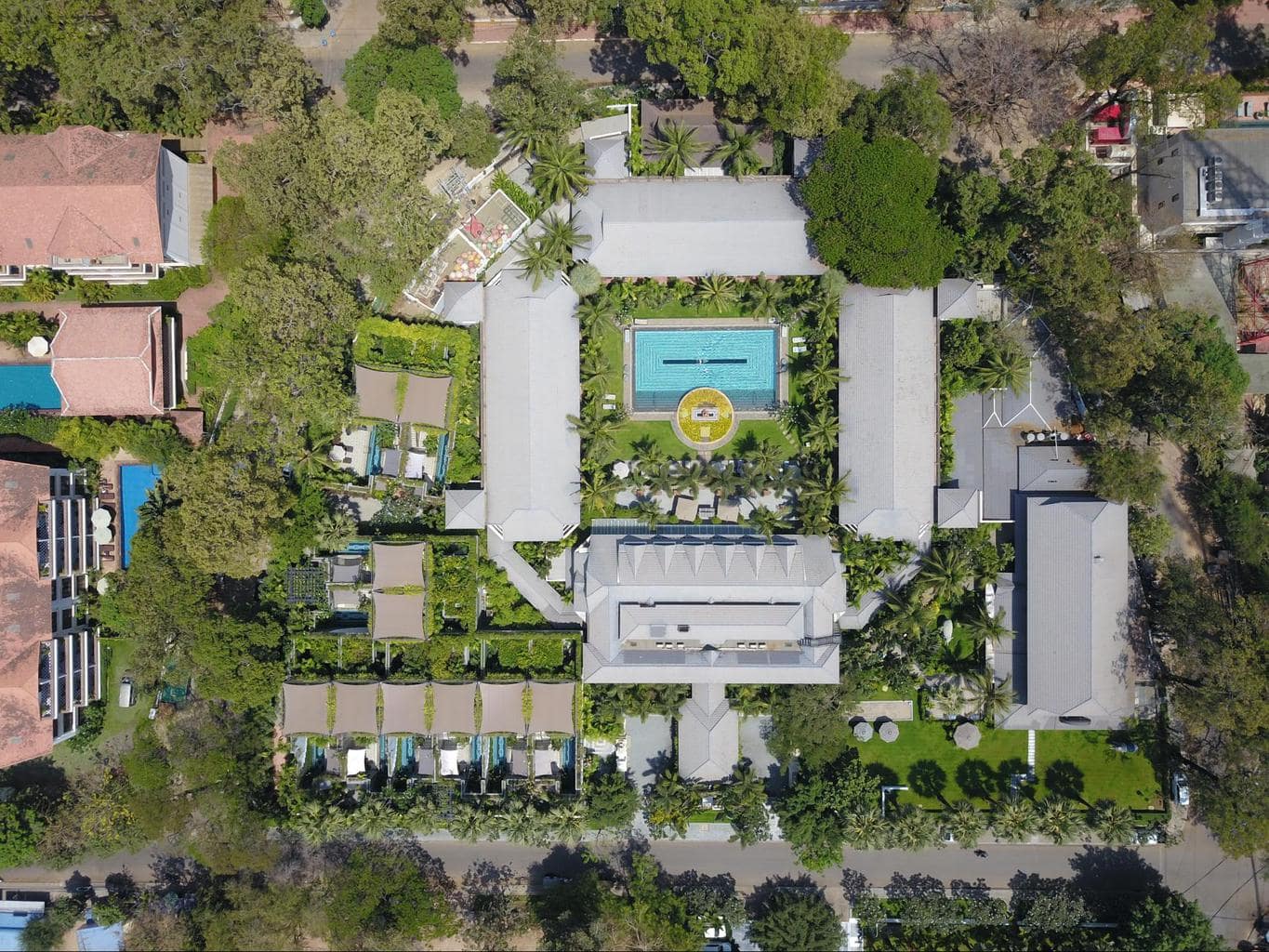 Sustainability and eco-friendliness are increasingly relevant decision factors when booking a trip and 73% of travelers said in 2019 that they intended to stay at a green or eco-friendly accommodation at least once in the following 12 months.
However, the concept of sustainability is hard to define and is interpreted in a range of ways by each traveler. Despite how popular a marketing term it is, travelers don't know where to go to find sustainable hotels or how to assess if a place truly follows sustainable practices or not.
I, too, have been favoring sustainable accommodation options that "do good" for years. I love brands like Six Senses who have green practices embedded in their DNA, or barefoot luxury resorts like Gili Lankanfushi.
I favor small independent hotels with conservation and sustainability projects and with ties to the communities they are based in over international chains, like another Siem Reap option, Templation hotel.
To me, sustainable hotels are green, they respect and improve the environment, they care for their people and they support the community they are in.
Some hotels go a few steps further by not only supporting their staff, the environment and the community but also equipping them with the tools to progress. Shinta Mani Siem Reap is one of those hotels.
Founded by Mr Soukon, a Cambodian businessman who returned home, and opened in 2004 as the for-profit element of the Shinta Mani Institute of Hospitality (Shinta Mani Foundation since 2011), Shinta Mani Angkor is the 39-room 5-star hotel in the Shinta Mani complex.
After the success with the hotel, Shinta Mani Shack, a 66-room 4-star hotel, was added across the street, and the 5-star pool villa Bensley Collection Shinta Mani opened in 2016 as the first hotel in the Bensley Collection which now includes Shinta Mani Wild.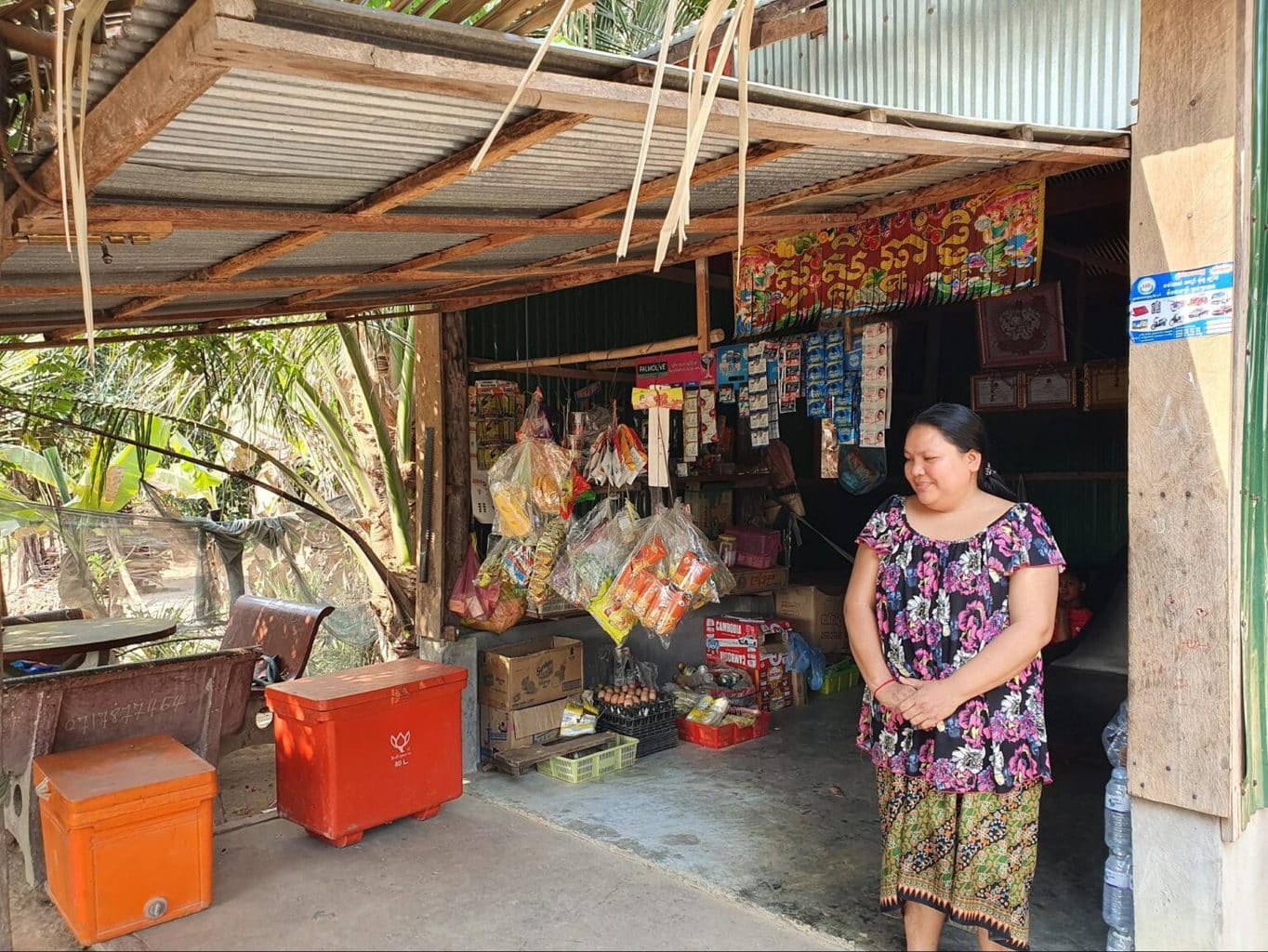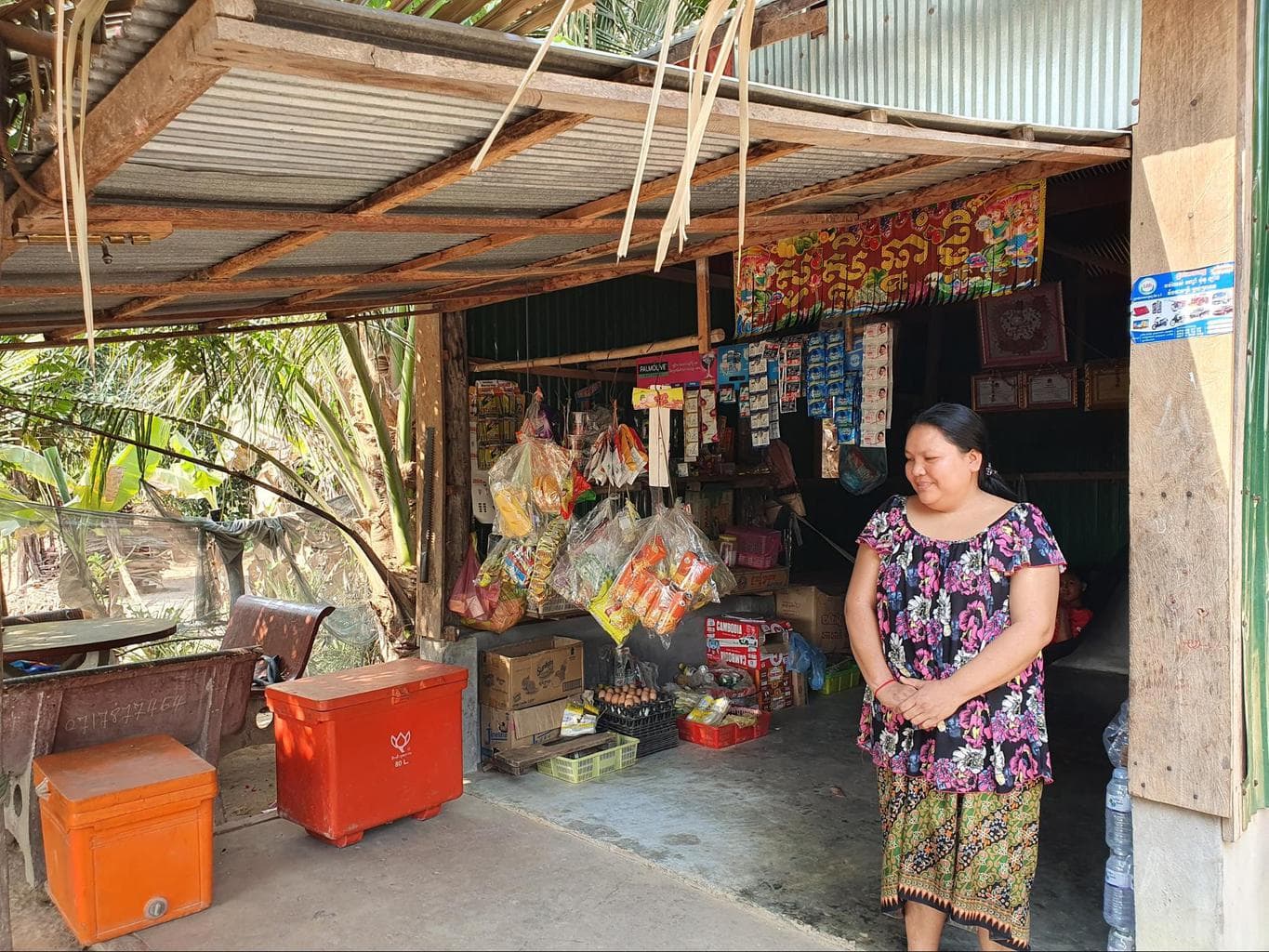 The motto of the foundation, "Open Doors, Open Hearts", expresses the hotel and foundation's objective to help Cambodia's society thrive by providing opportunities to overcome poverty.
The synergetic combination of a for-profit business with a foundation has been copied later by others but was unique at the time.
The hotel serves both as the hiring engine for the Foundation's hospitality school graduates as well as the funding resource to finance its efforts, 100% of the donations go to fund projects as the hotel finances its overheads and administrative costs.
Since inception, the Foundation has trained over 300 students many of whom still work at the Shinta Mani hotels or hold senior positions at other hotels in Siem Reap, Cambodia or abroad.
They have also built more than 1,500 wells and 100 homes in rural communities and provided almost 10,000 dental check-ups. The Foundation also provides small business loans to set up grocery stores or other small scale businesses.
Arrival and check-in at Bensley Collection Shinta Mani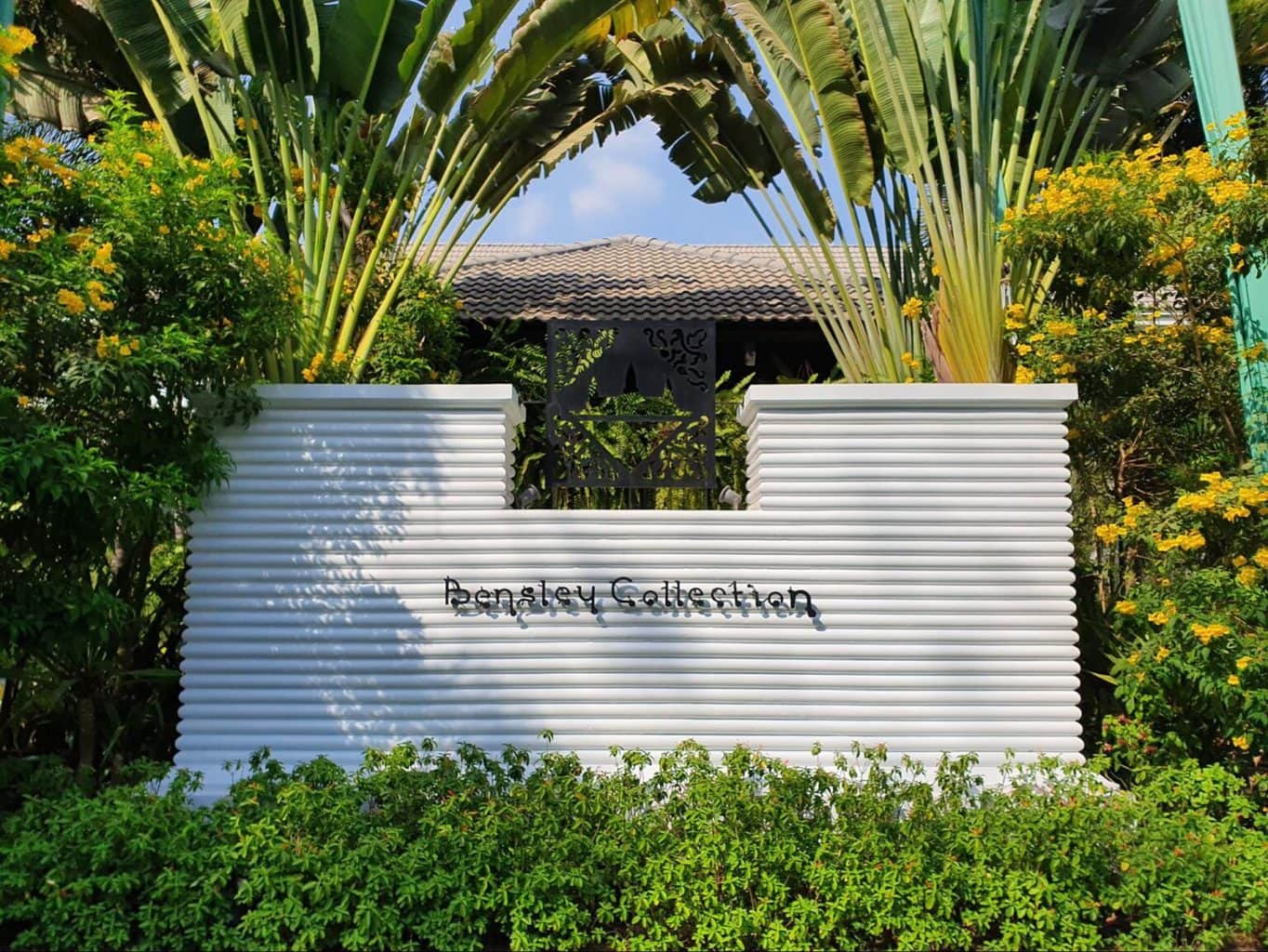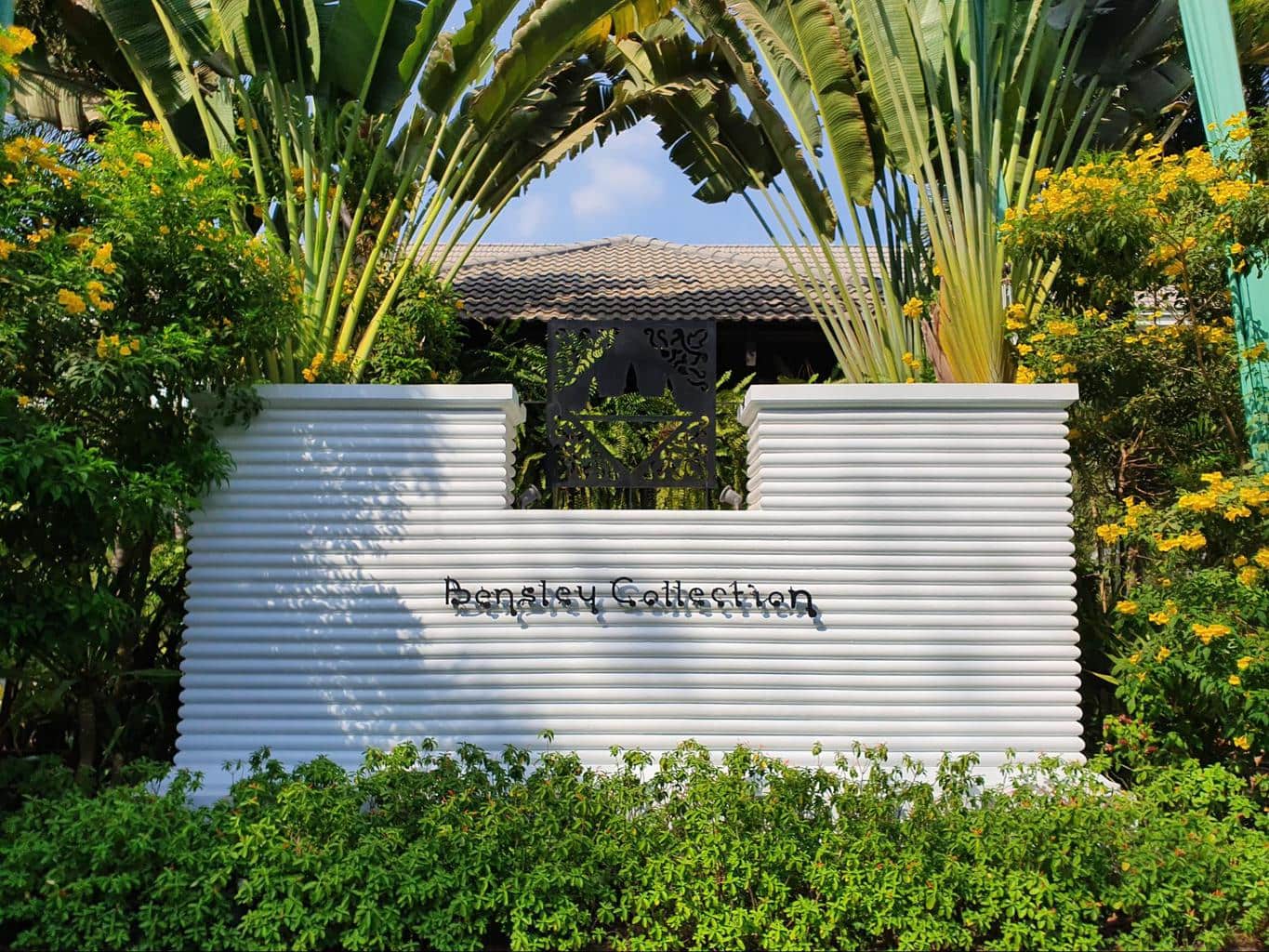 All guests staying at Bensley Collection Shinta Mani Siem Reap will be met as soon as they walk into the airport. As the airport in Siem Reap does not have fingers (jet bridges), all passengers disembark from the plane on foot and walk to the terminal.
The Shinta Mani airport staff will then take your passport and handle immigration for you. Once your passport is stamped, you go through immigration, collect your luggage and walk outside where your butler will meet you.
The hotel is less than half an hour from the airport so the transfer is quick, but you will still enjoy a cold towel and some water on your way.
Once you arrive, you will complete check-in formalities in the butler's lounge, the only common space in the Bensley Collection Shinta Mani complex, while you sip on a welcome drink, Gin & Tonics and other cocktails are available so you can ask for any drink you like. Your butler will then escort you to your villa.
A quick tour of the villa will be given, so you know where to locate the AC and how to open the curtains. If you already pre-booked your activities via the Porter & Sail app, you will get your itinerary. Alternatively, you can discuss what you want to do then, or choose to do nothing at all.
The villas at Bensley Collection Shinta Mani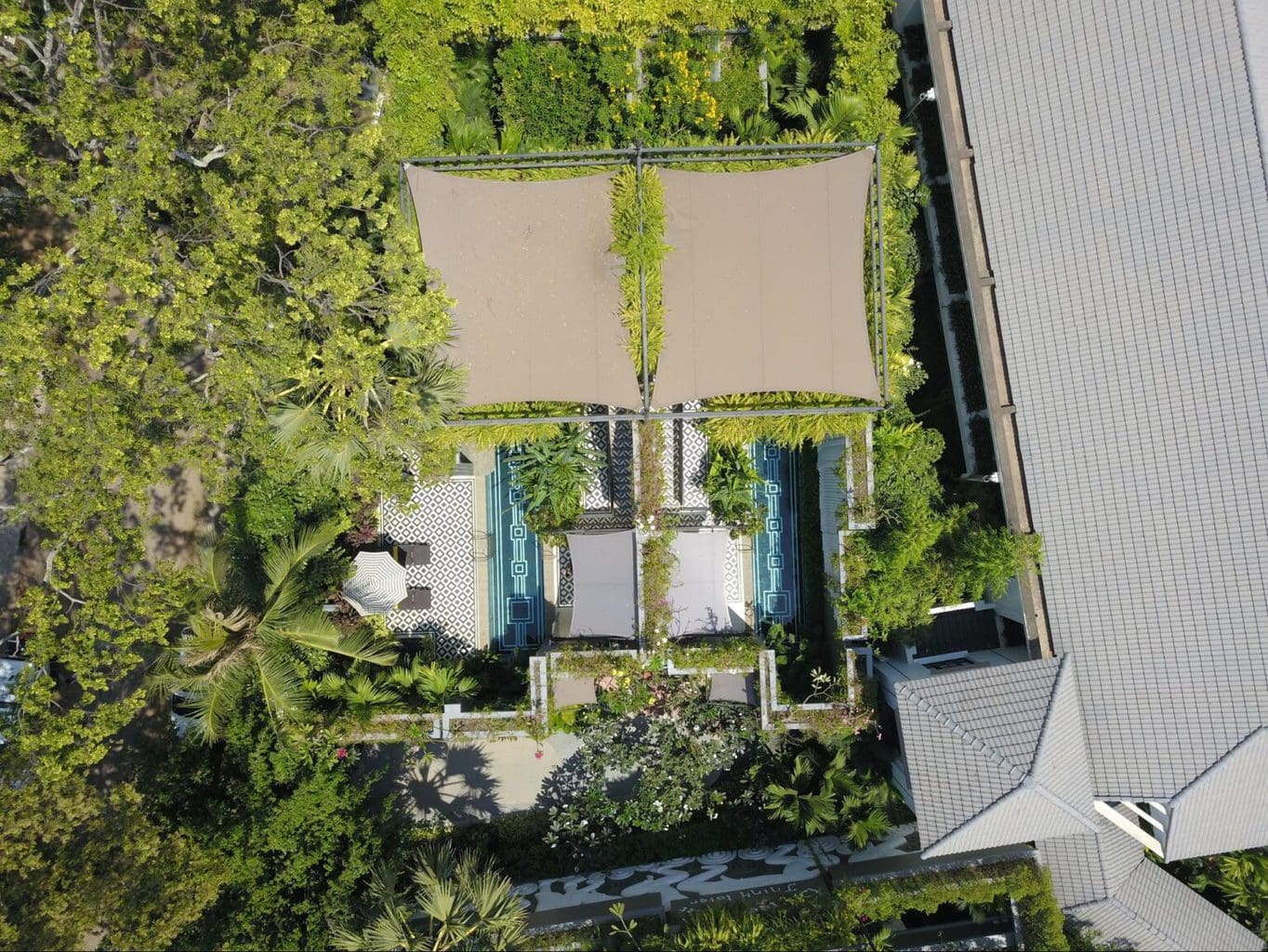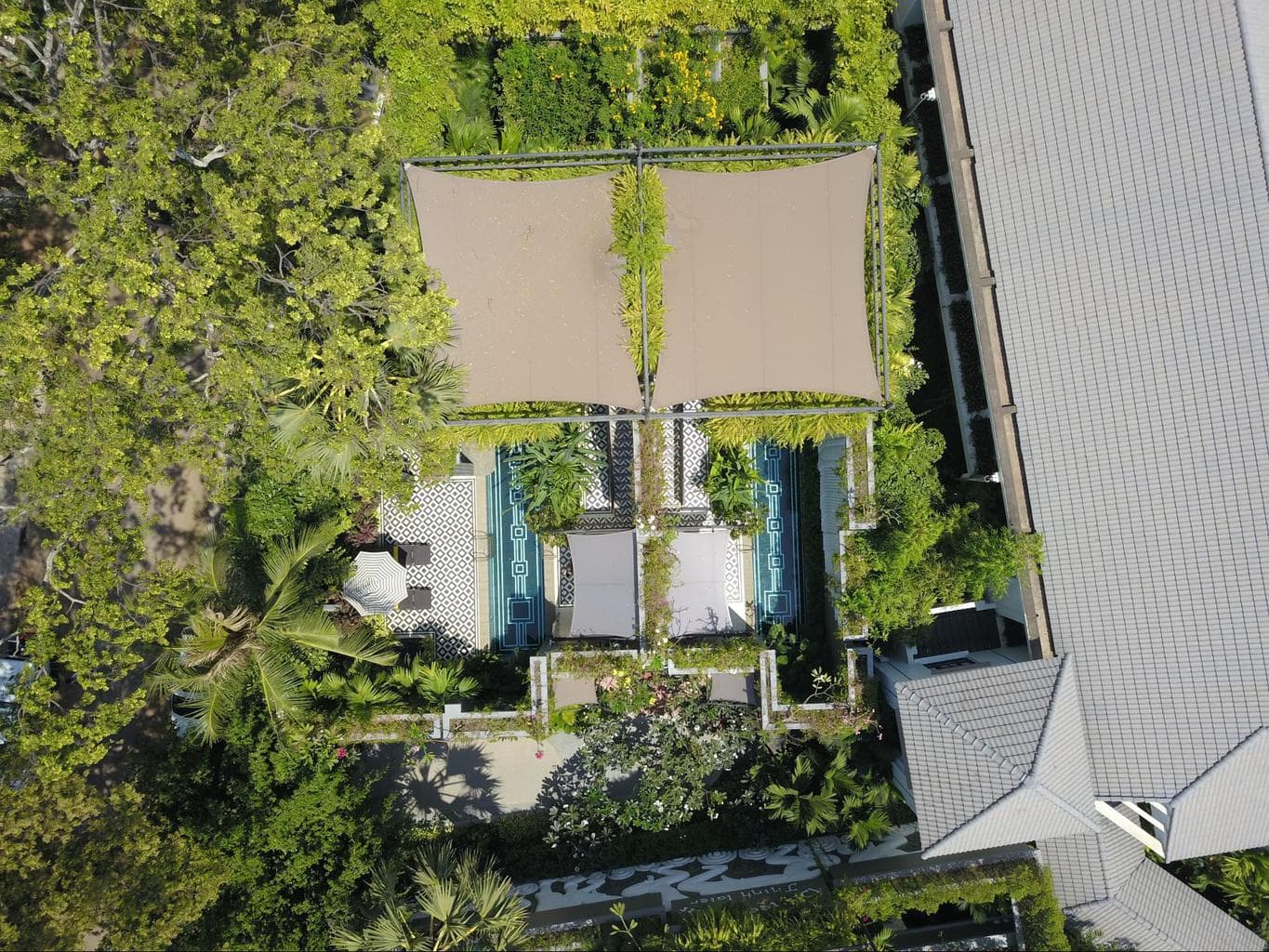 Bensley Collection Shinta Mani hotel only has 10 villas, nine 156 sqm Private pool villas and one 291sqm Premium Private pool villa which is twice as large as the rest thanks to its huge corner verandah garden space.
The villas are set next to each other in a garden area next to Shinta Mani Shack that can be accessed through a white three entry gate.
All villas have high white walls decorated with the folds of Cambodian King Jayavarma's robes who are said to protect guests and are hidden behind tall wooden doors between Shiva fountains and frangipani trees.
As soon as you walk into your villa you will notice Bill Bensley's signature interior design imprint that can be found in some of his best works, The Siam in Bangkok or the Intercontinental Sun Peninsula in Danang.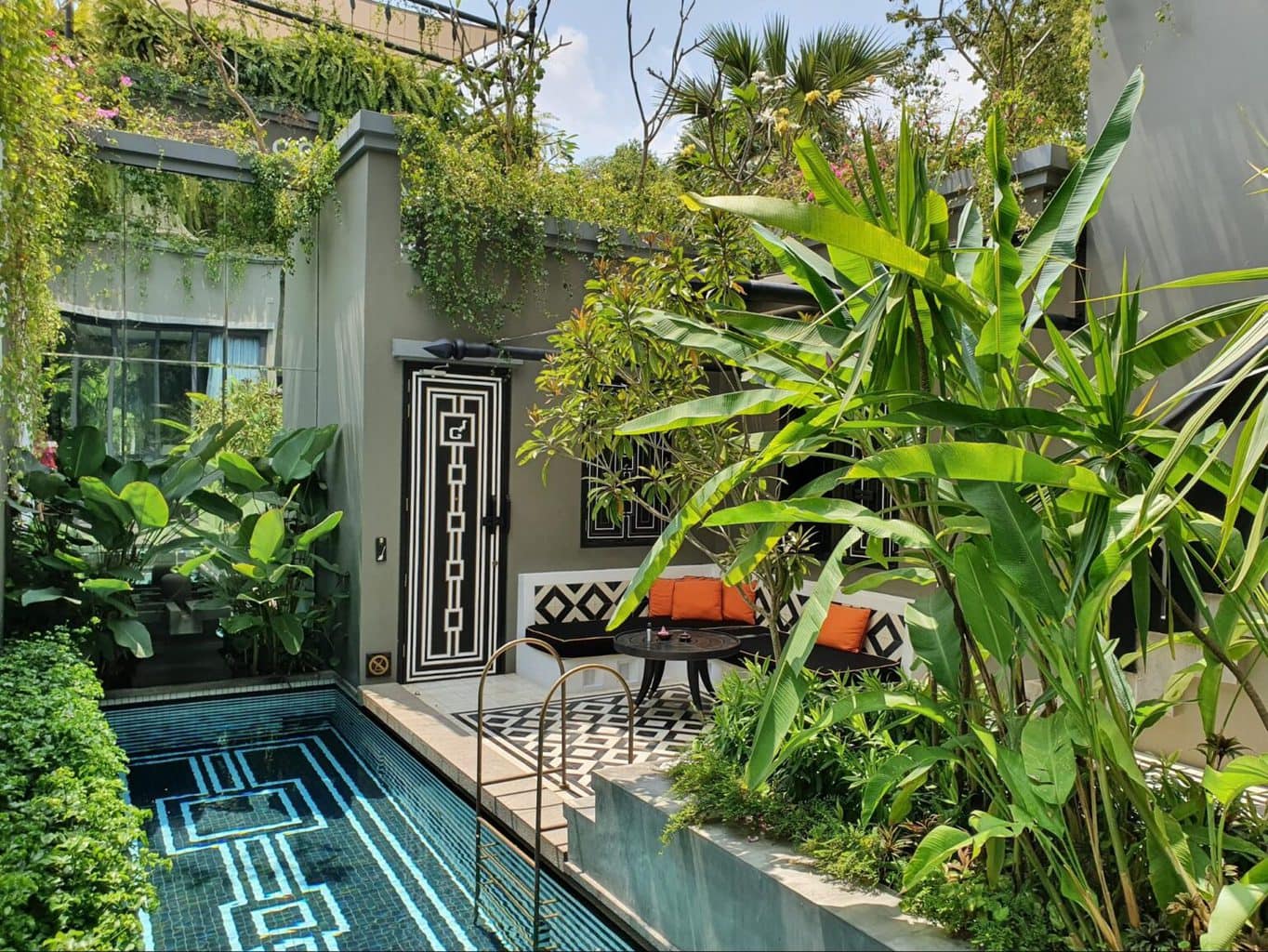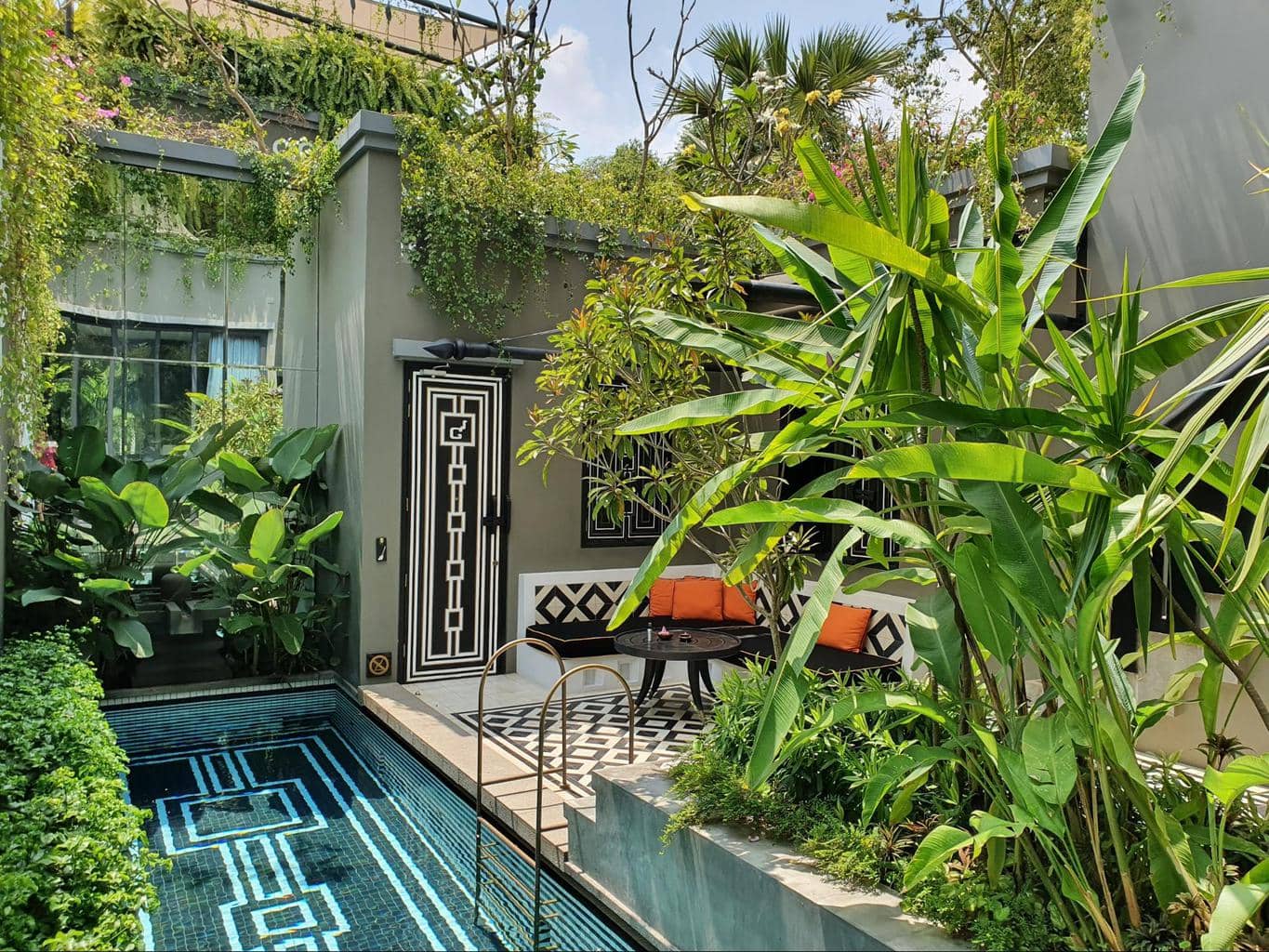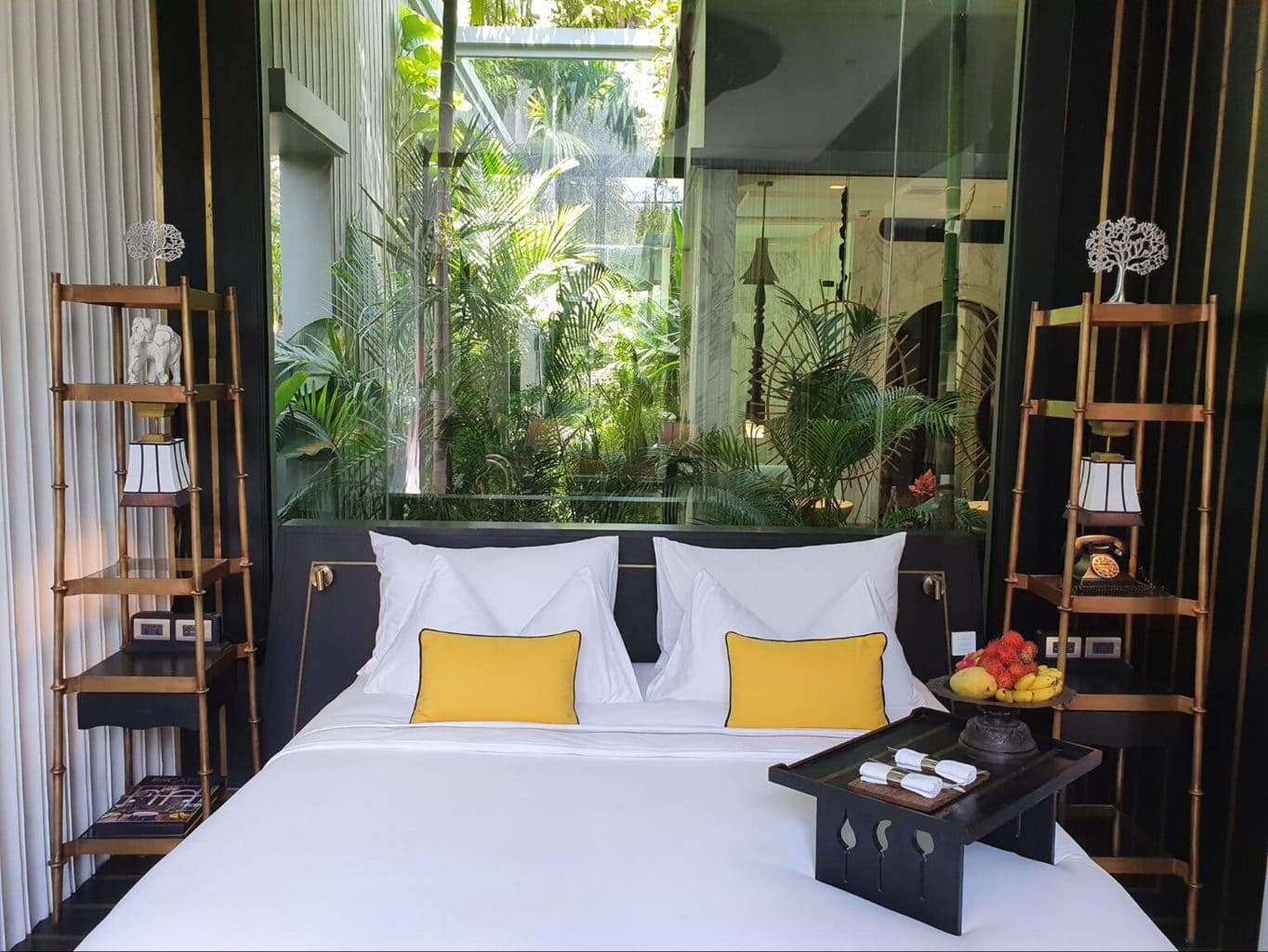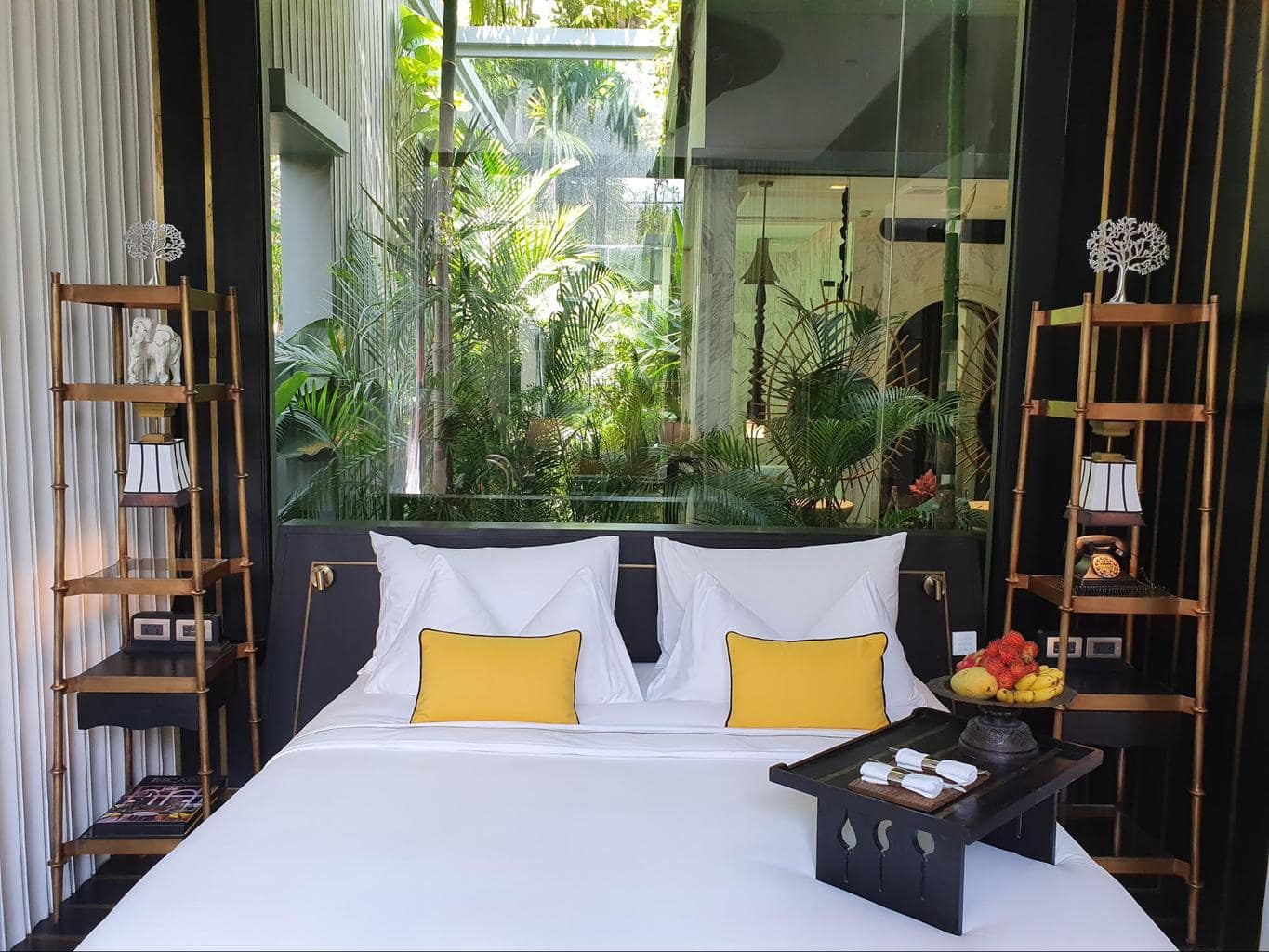 His unmistakable black and white chequered or striped tiles, the custom-made dark wood furniture, the deep blue pool and the lush tropical green that cascades from the walls against the splashes of color, be it from the pink lotus flowers or the orange cushions.
Private pool villas are split across two floors. On the lower floor, you will find a pool and a shaded outdoor lounge area.
Adjacent to the pool is the bedroom pavilion which opens onto the pool and has a double bed and a sofa looking out.
Connecting the bedroom pavilion and the air-conditioned floor to ceiling glass bathroom pavilion is a lush tropical garden. Here is an outdoor bathtub and rain shower. The bathroom pavilion also has a large walk-in closet for your luggage.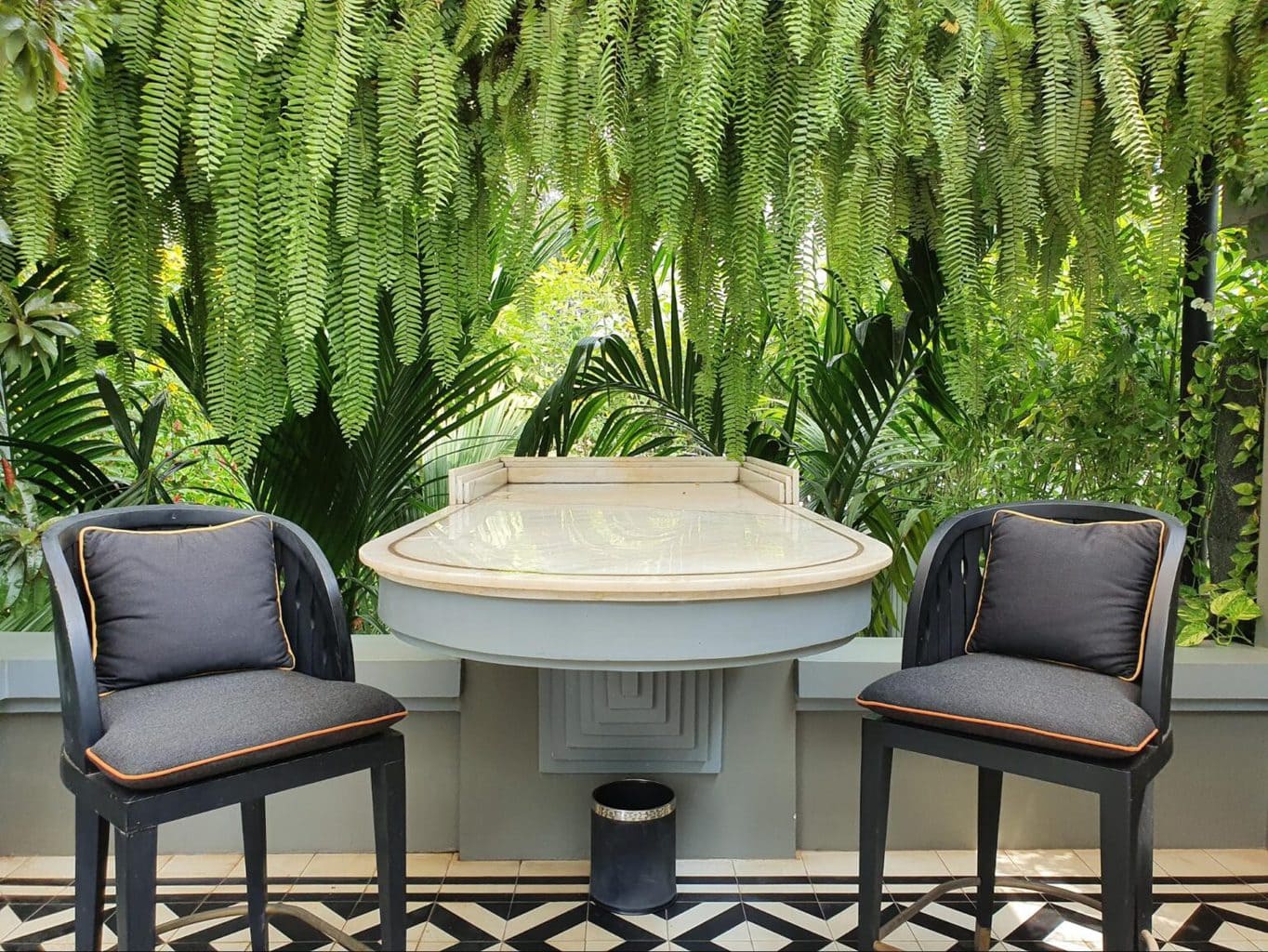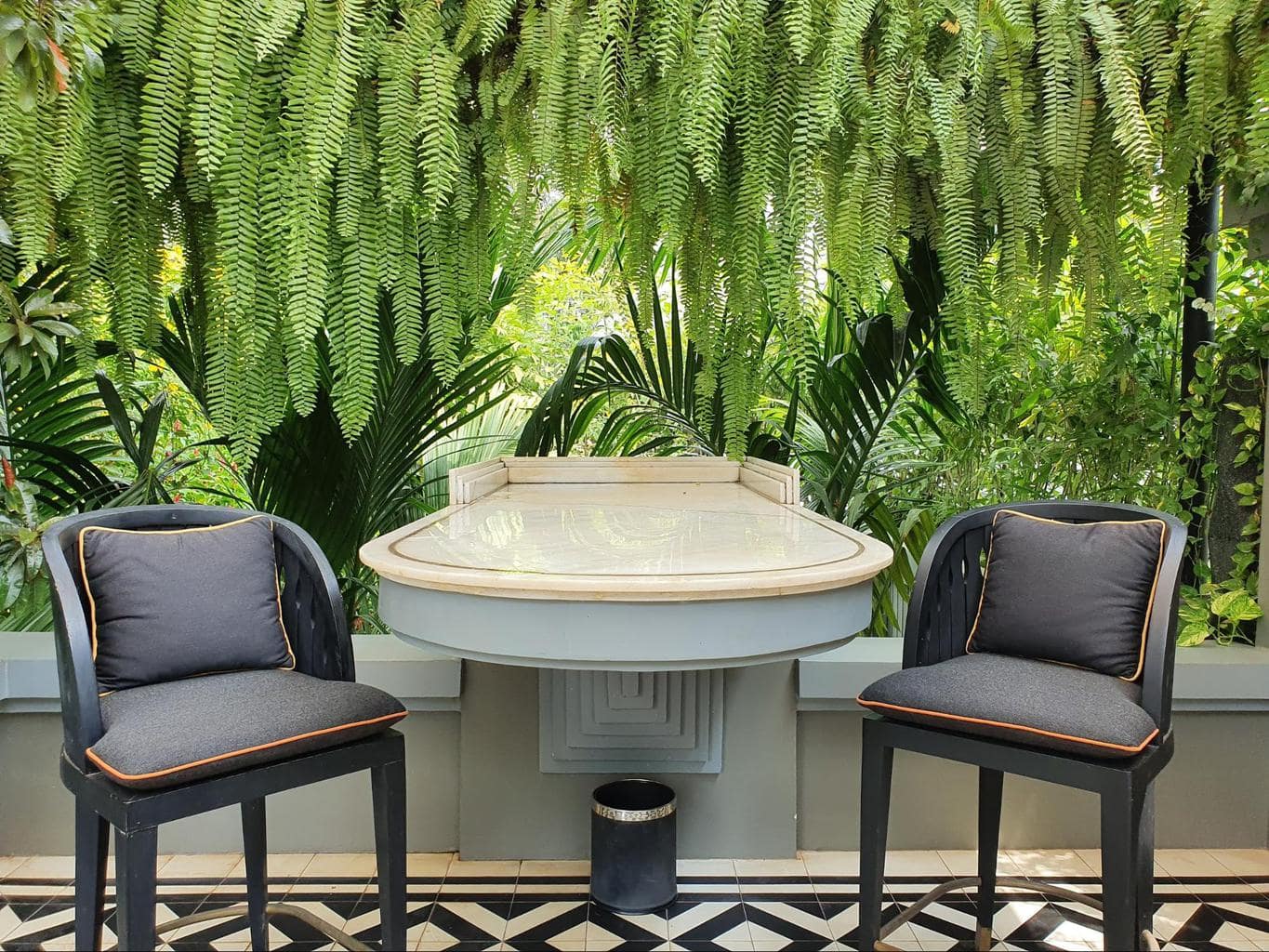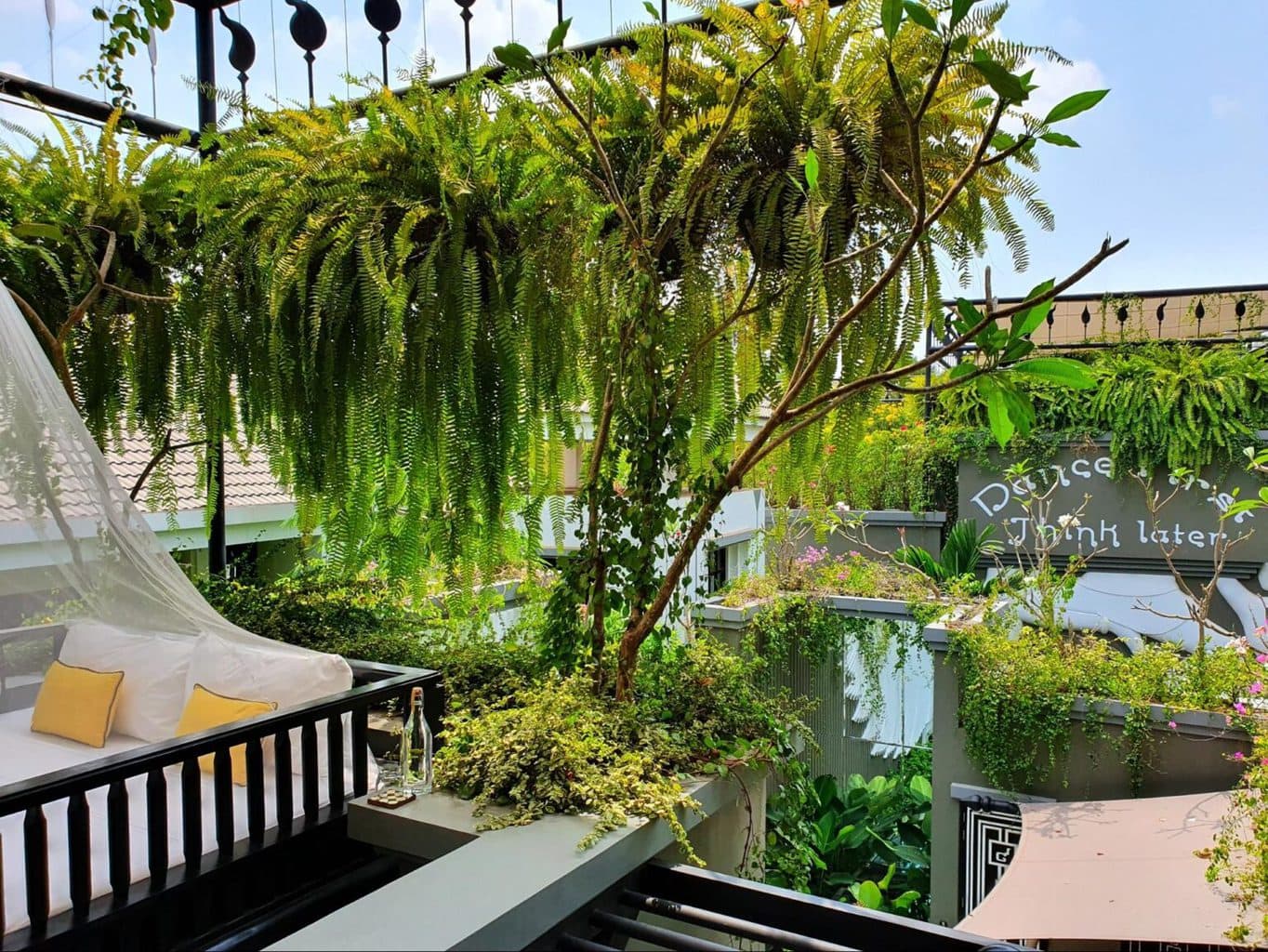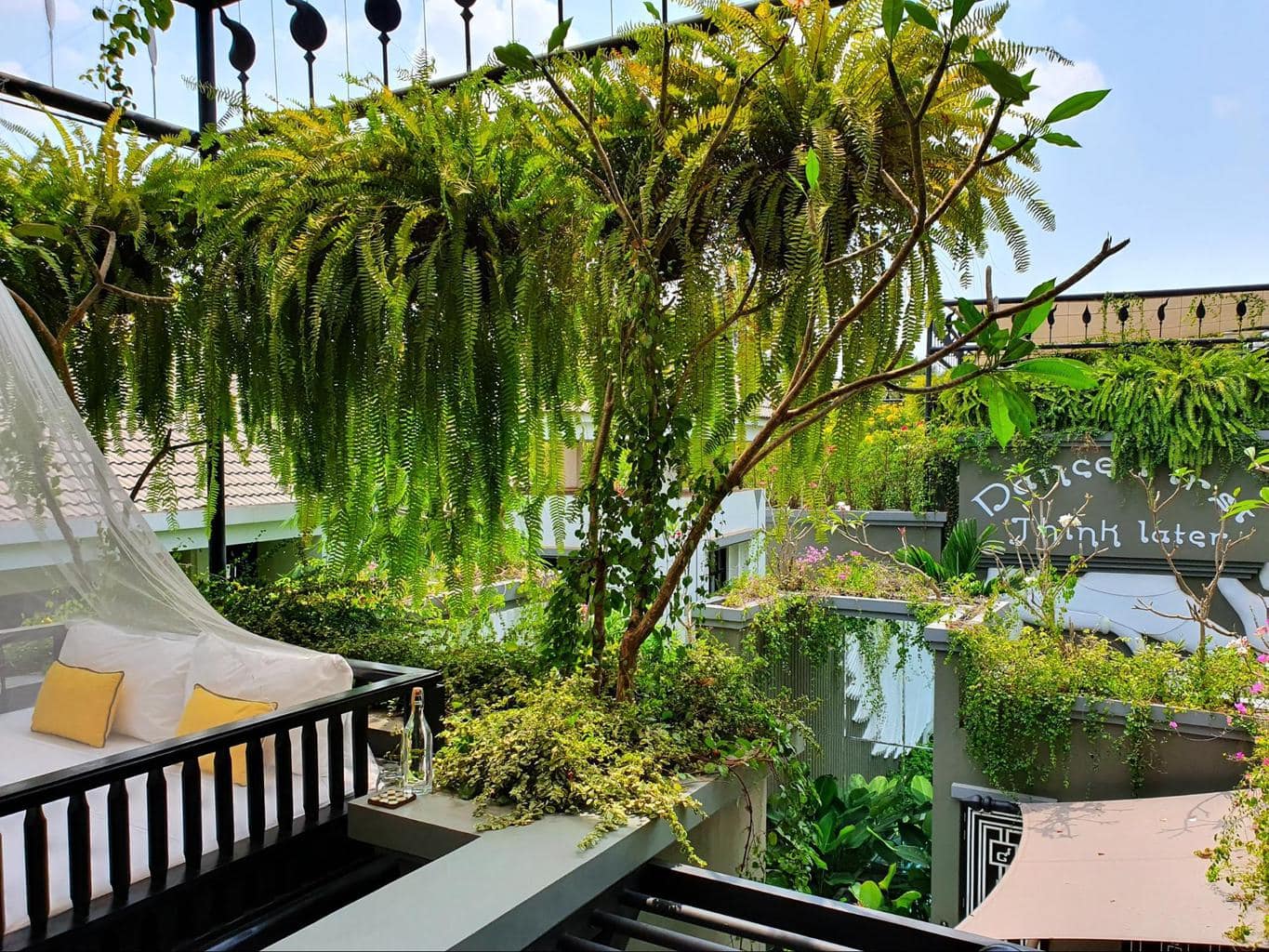 Following a high set of stairs that take you one and a half floors above the ground is the upper floor. Here you will find a rooftop terrace that overlooks the bathtub and tropical garden below.
The upper terrace is the best place to be in the evening when temperatures cool down and you can watch the sky turn from orange to purple. There is also a netted bed to sleep in the open, and a table with chairs.
The terrace has a canopy cover but we were told that, given enough notice, the staff can remove it, in case you truly want to sleep under the stars.
Under the stairs is the large bar with two fridges, a sink, an espresso machine and a large icebox filled with enough ice to make all your drinks fresh. The minibar is complimentary during your stay and replenished daily.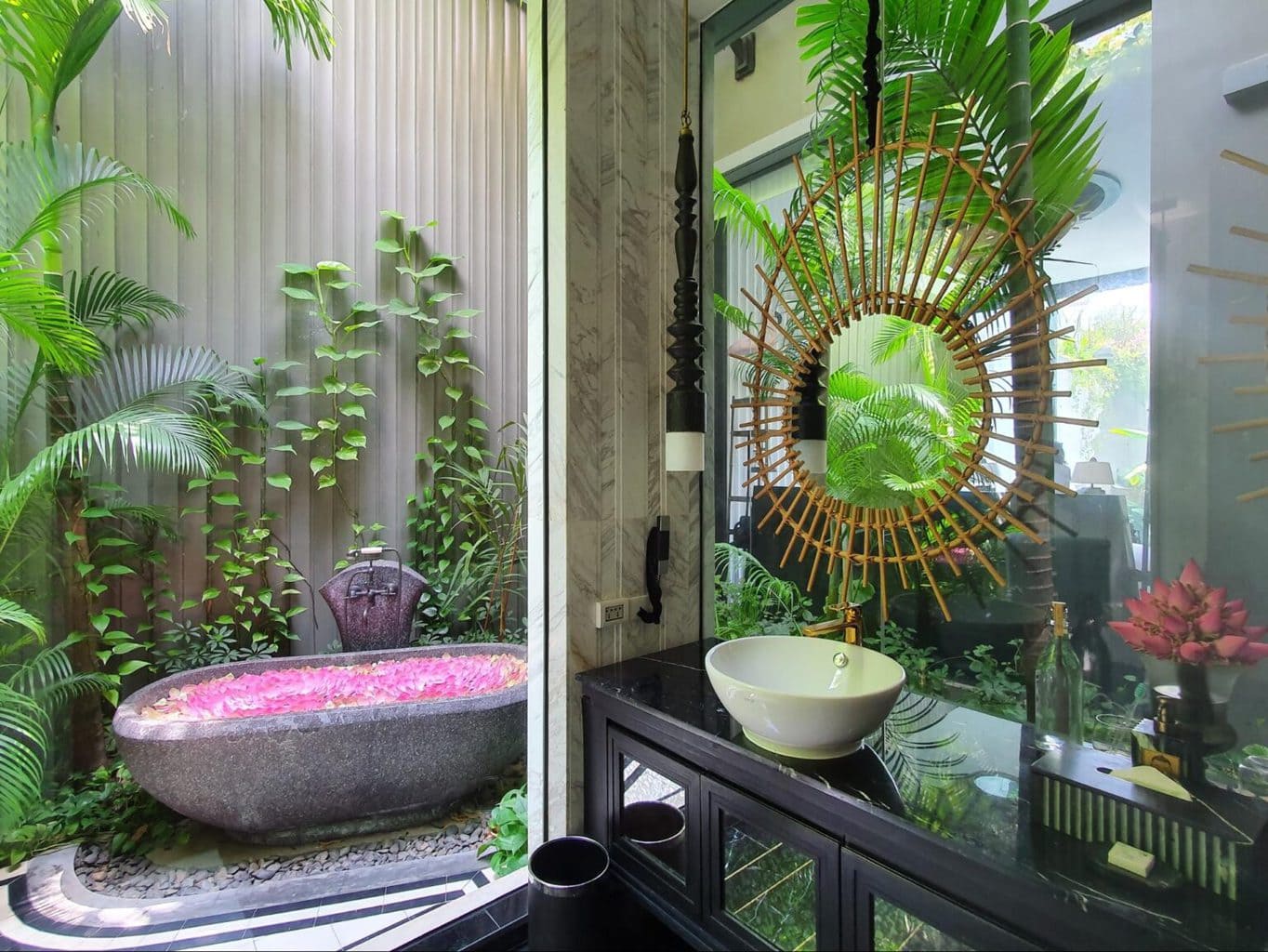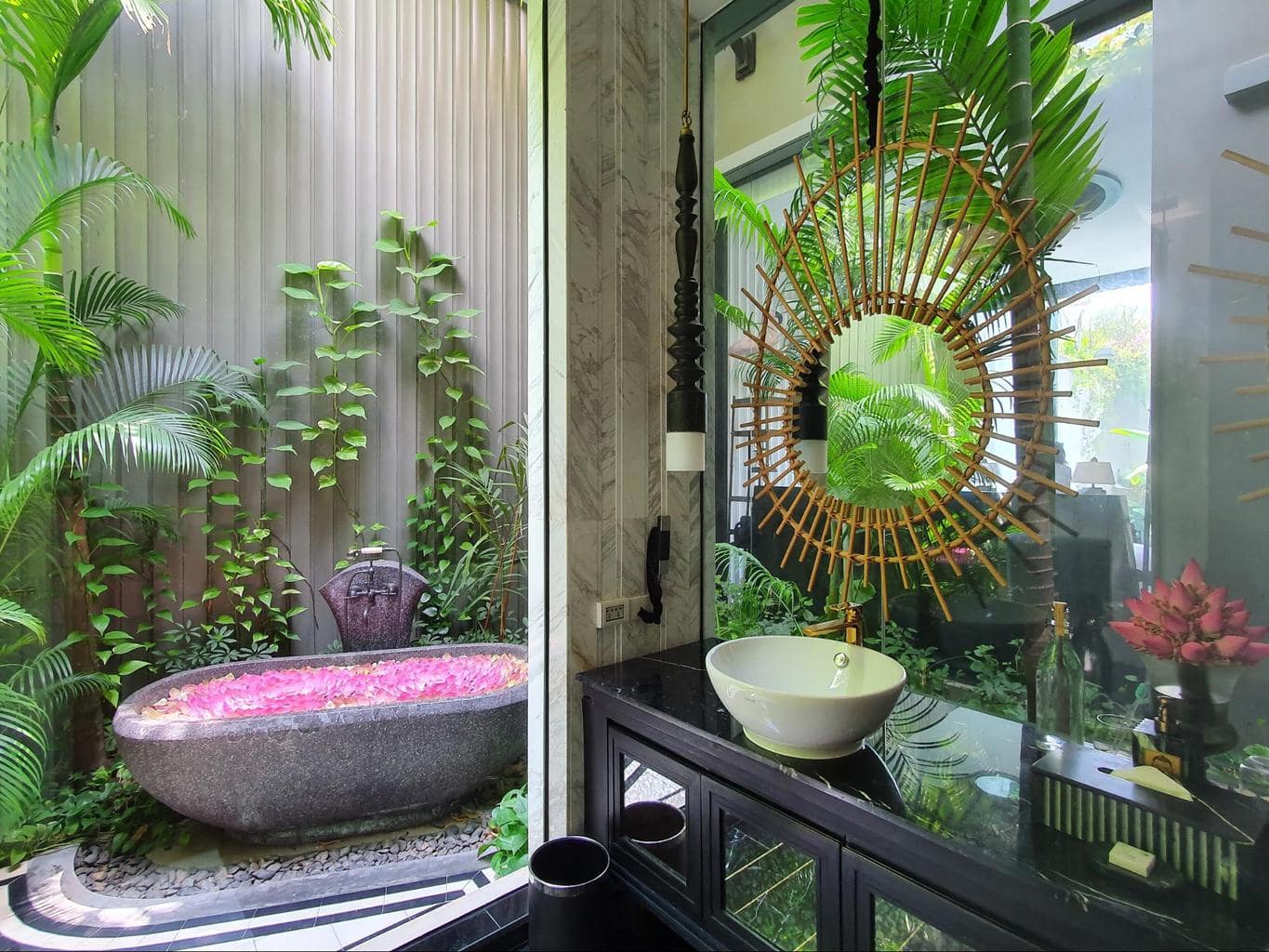 Each bedroom is slightly different as the art pieces are all unique and compiled through the years by Bensley, an avid art collector.
Our villa had pink flamingos, a bamboo mirror on the ceiling, vintage rotary dial phones and lots of other antiques and art pieces scattered across the room.
All villas come with portable pocket WiFi devices which you can take with you anywhere, even outside the hotel. Water, served in glass bottles, is abundant and guests also receive a welcome bottle of wine, complimentary laundry, and unpacking and repacking service.
Dining at Bensley Collection Shinta Mani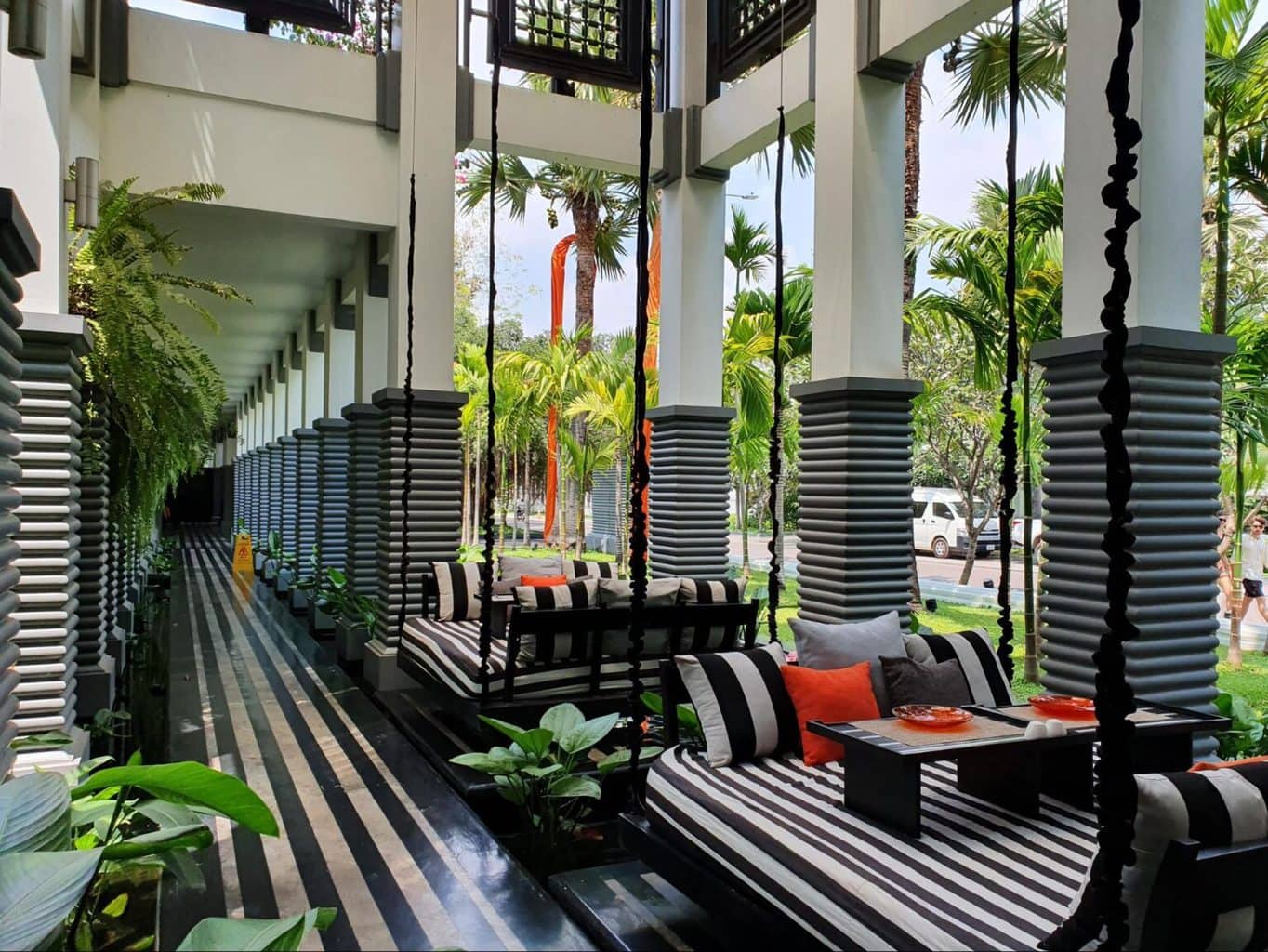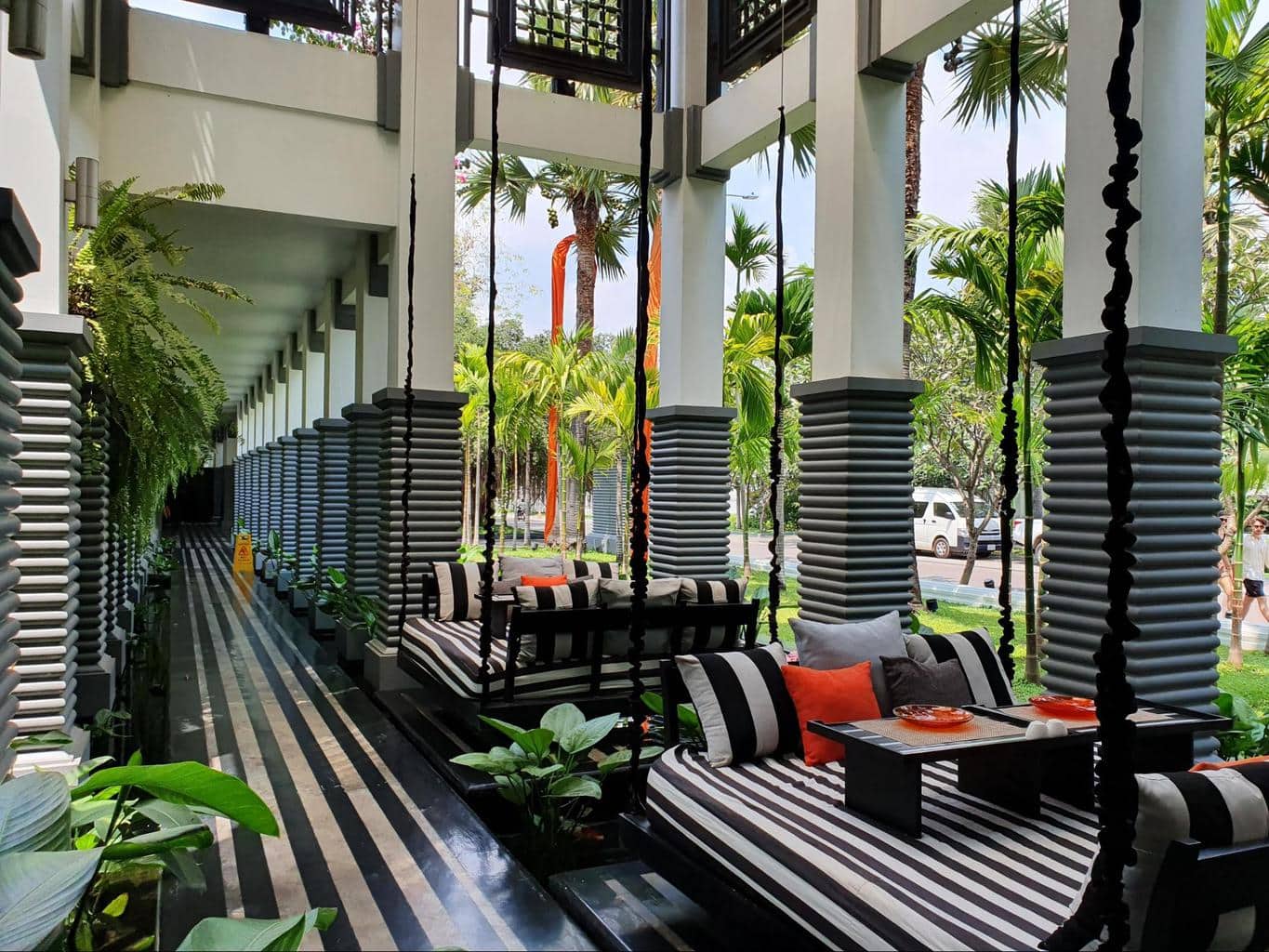 Guests of Bensley Collection Shinta Mani have the option to dine at any of the complex's dining venues.
For breakfast, you can choose from Baitong in the Shinta Mani Shack, which is an indoor and outdoor restaurant by the pool with a buffet spread and a choice of cooked meals, or the Asian fusion restaurant Kroya with an indoor air-conditioned space and outdoor hanging swing sofas if you'd prefer to eat barefoot.
You can also choose to have your breakfast in the villa, either in the pool's lounging area, upstairs or inside the pool if a floating breakfast is on your wishlist.
Lunch can be had in the villa, at Kroya, at the pool bar of Shinta Mani Angkor or Baitong. Pool bars offer light dishes while Kroya has the usual extensive list of Asian dishes. For dinner, both Kroya and The Steakhouse Siem Reap are open as is in-villa dining.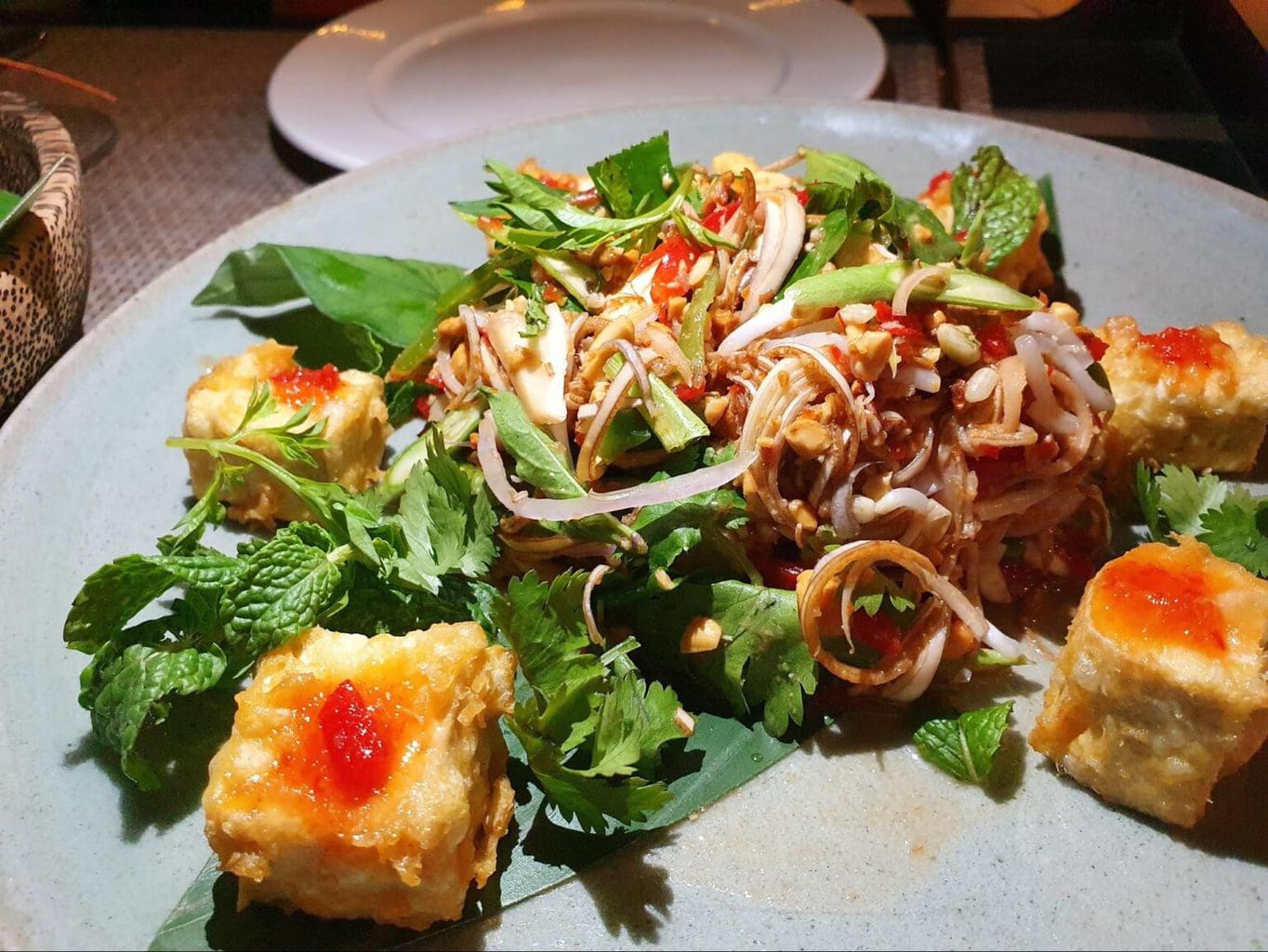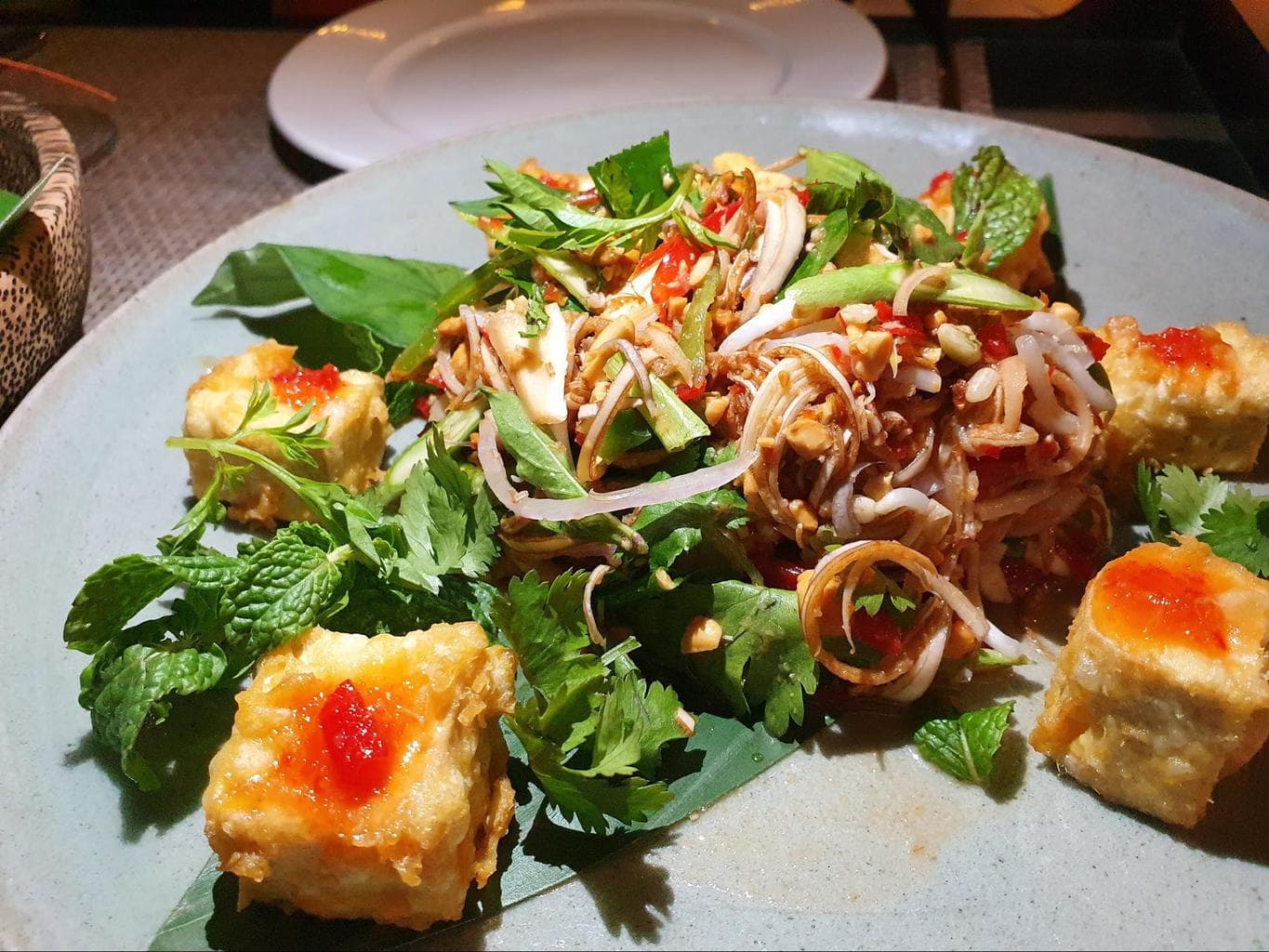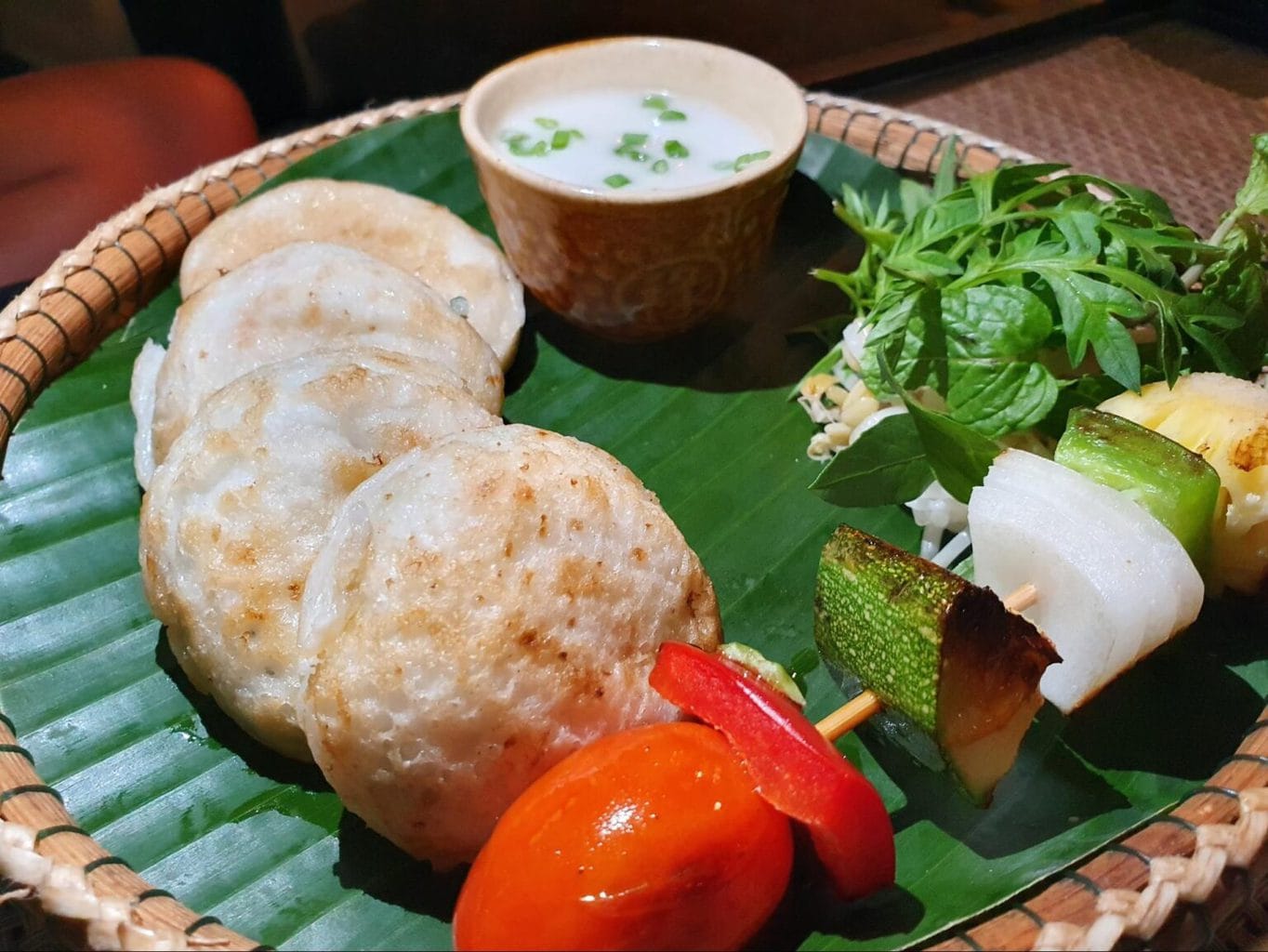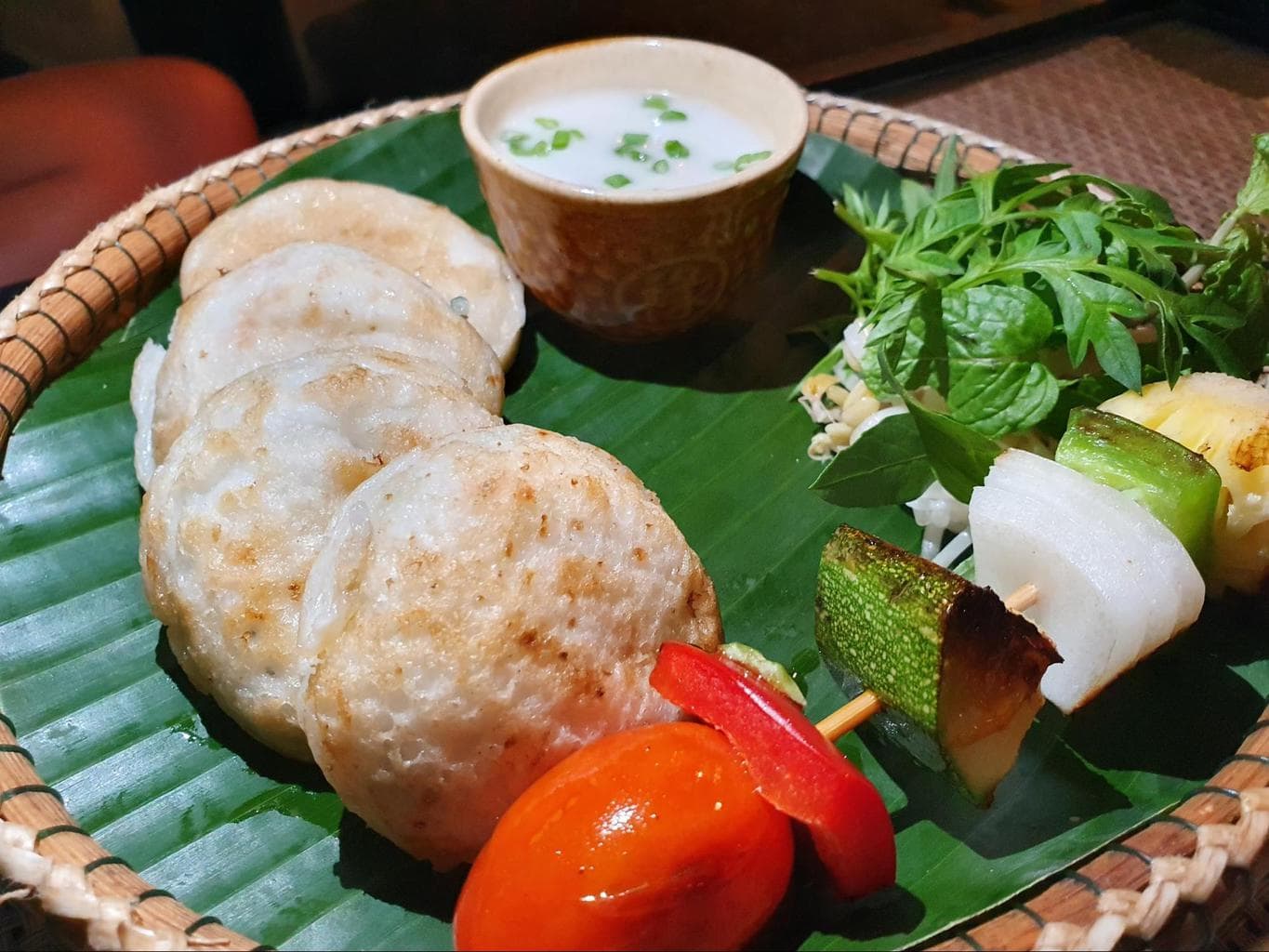 I found the food, in general, to be quite good. We had breakfast at Baitong where the selection of cooked dishes was extensive and the buffet satisfying. Kroya was pleasant and the food tasty. I enjoyed a few of the Cambodian and Asian dishes on offer and loved the rice souffle cakes.
The restaurants have an extensive list of drinks, from cocktails to mocktails as well as a good selection of wines. Since Cambodia has no taxes on alcohol, prices are much more affordable than in other countries in Asia like Singapore.
Besides the restaurants, you should enjoy a drink at the Bensley's Bar with a Heart where the proceeds of your Gin & Tonics go to the Foundation. The poolside bar at Shinta Mani Shack also has generous 2 for 1 offers on drinks.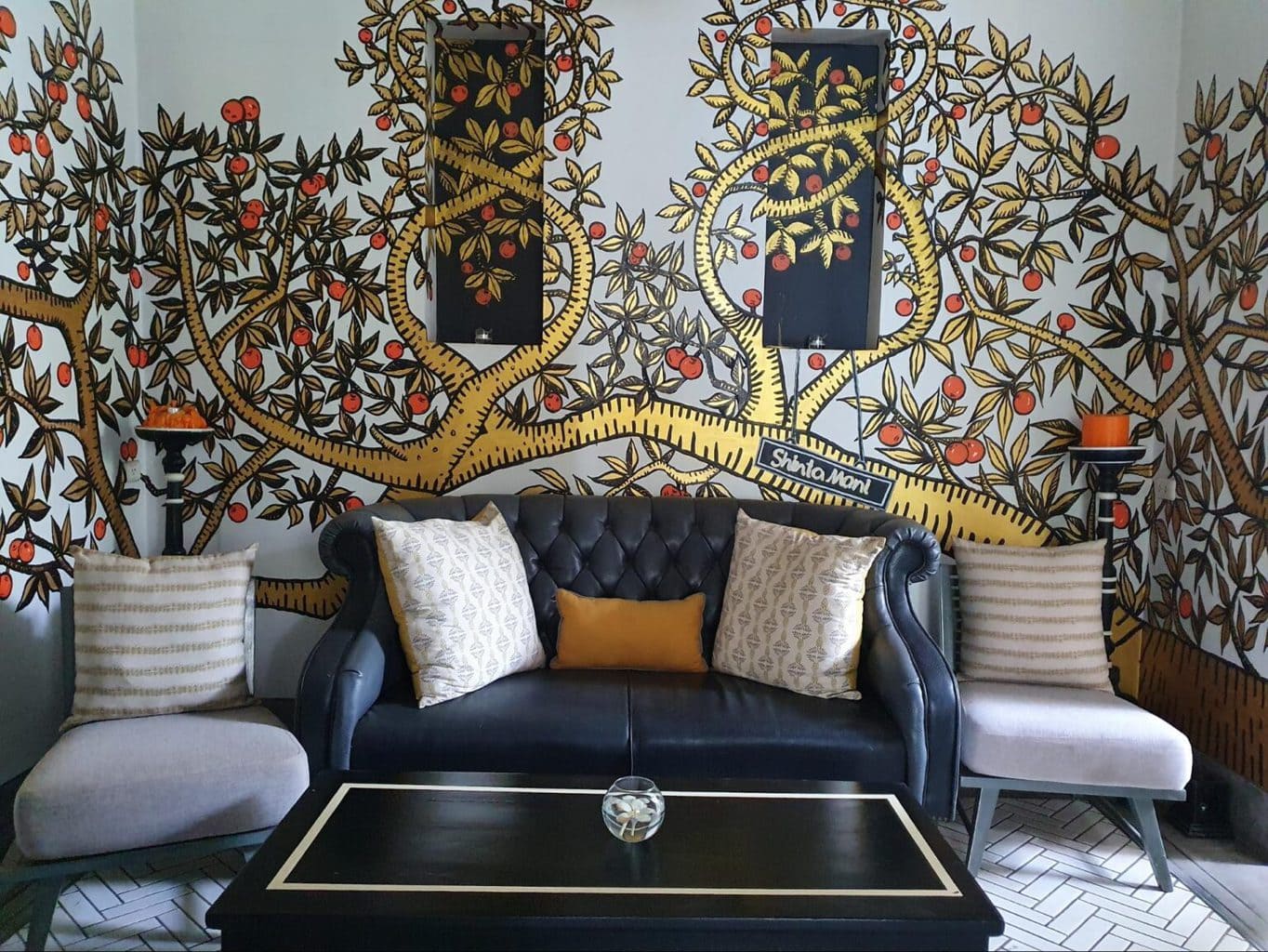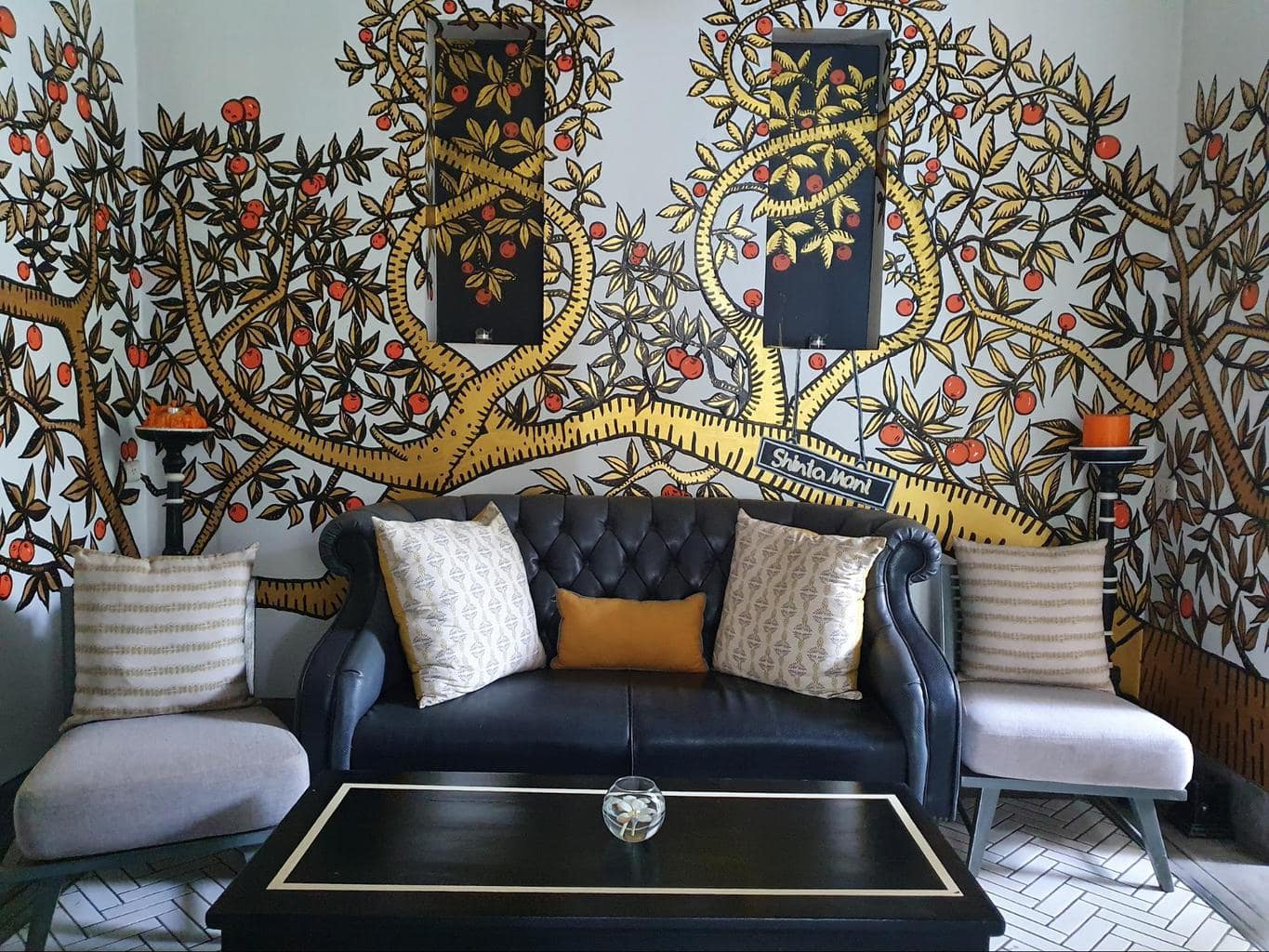 If you wish to venture outside the hotels, Shinta Mani is right in downtown Siem Reap so you can easily walk or take a tuk-tuk to some of the best restaurants in town. The hotel's fleet of 12 tuk-tuks are comfortable and safe and they can come to pick you up after your meal. 
Activities at Bensley Collection Shinta Mani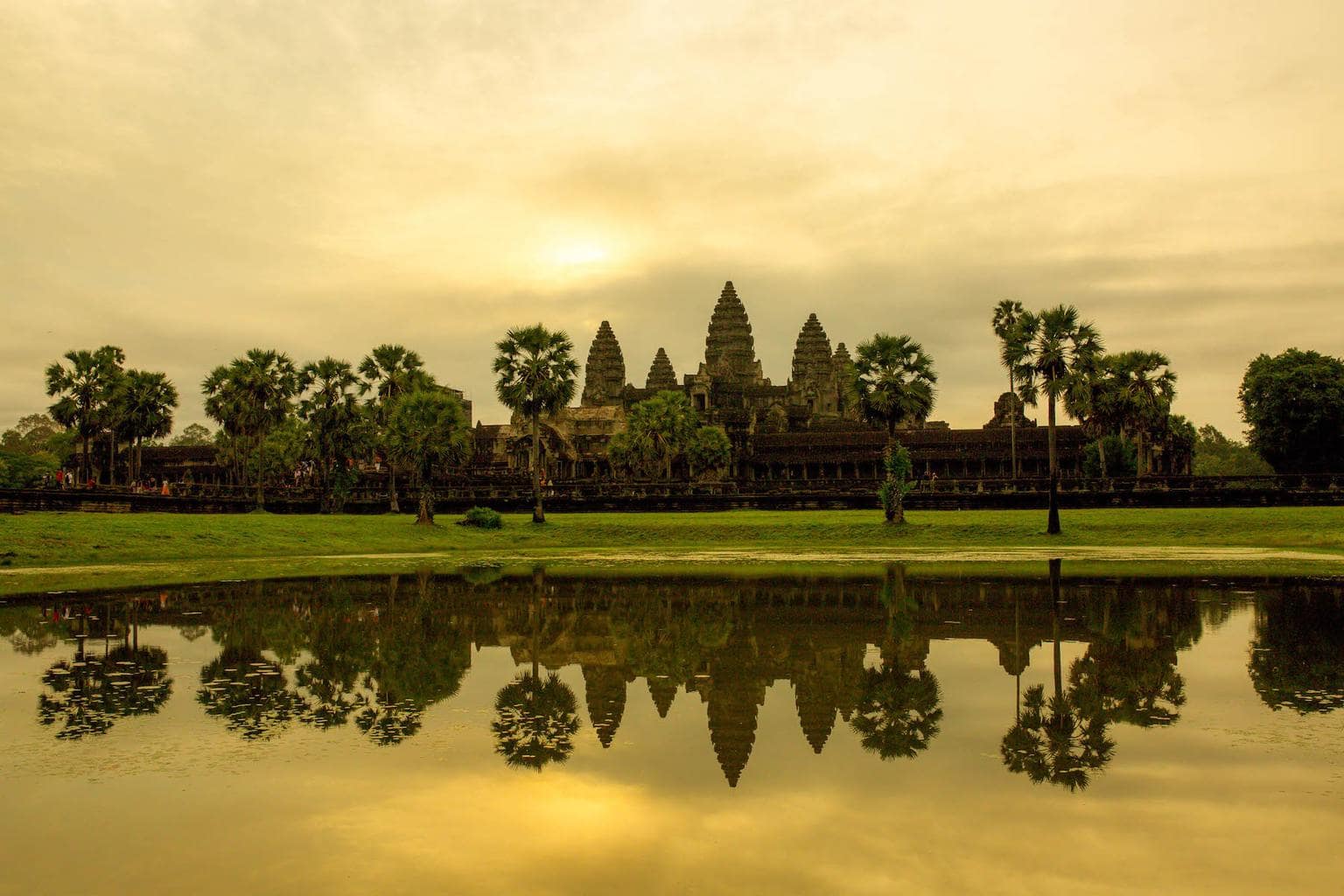 The list of activities on offer is long and there are several other off-menu excursions or experiences that can be arranged should guests want to. The philosophy is that anything is possible and you can simply chat with your butler to make it happen.
The number one reason for visitors to come to Siem Reap is usually the UNESCO-listed Angkor Wat temples. The hotel can organize all sorts of visits but the most recommended is at sunrise.
After an early wake-up (sunrise can be before 6am), you will enjoy a temple picnic breakfast and a visit before returning to the hotel for a longer break and cooked breakfast while it is hottest.
If you have been to Angkor Wat before or have more than just a couple of days, the hotel also offers the possibility of exploring lesser-known temples that are farther away from the tourist track on a tuk-tuk or bicycle. We have written an extensive guide on all the Angkor temples, which you should definitely read through before a trip.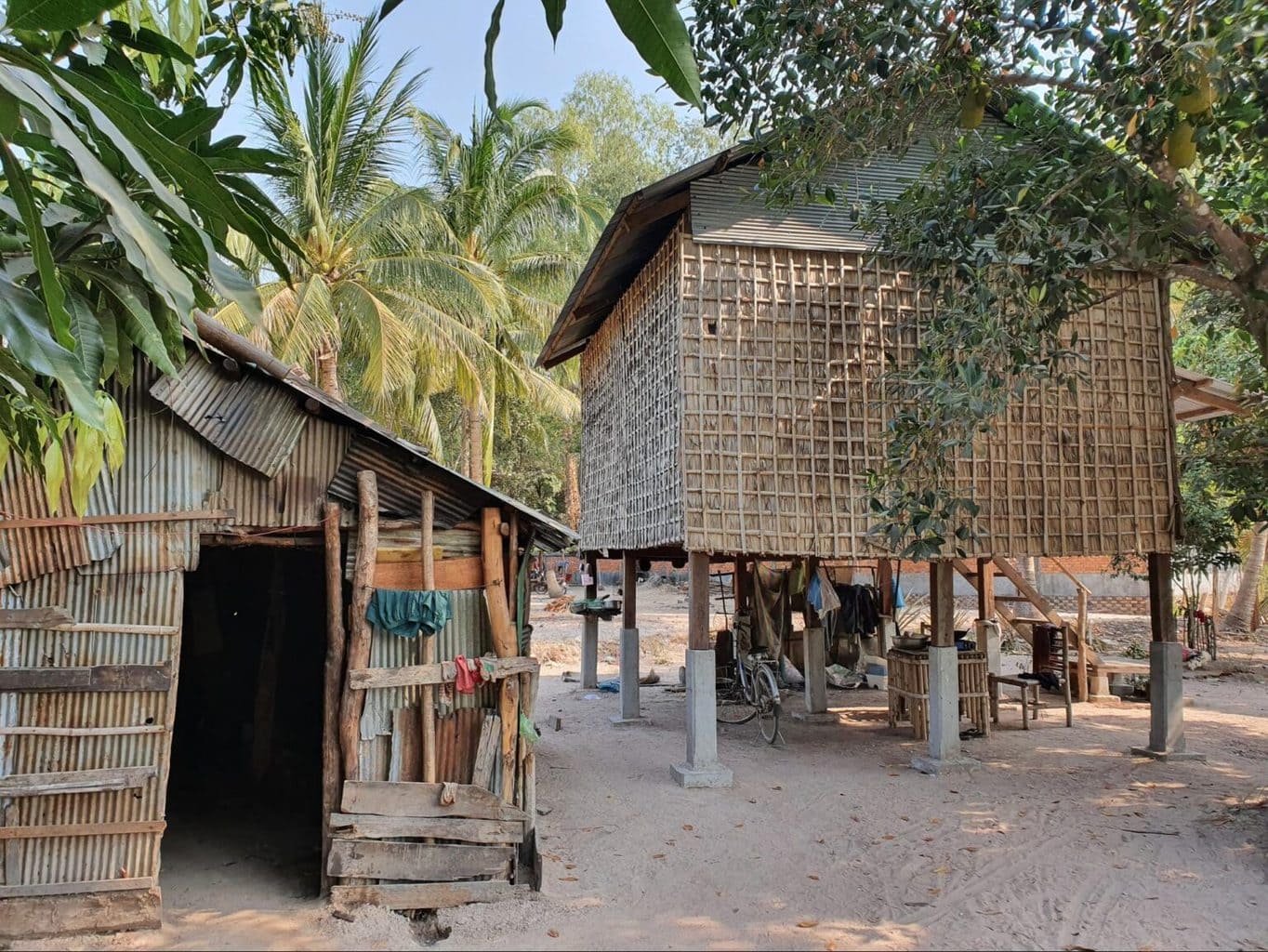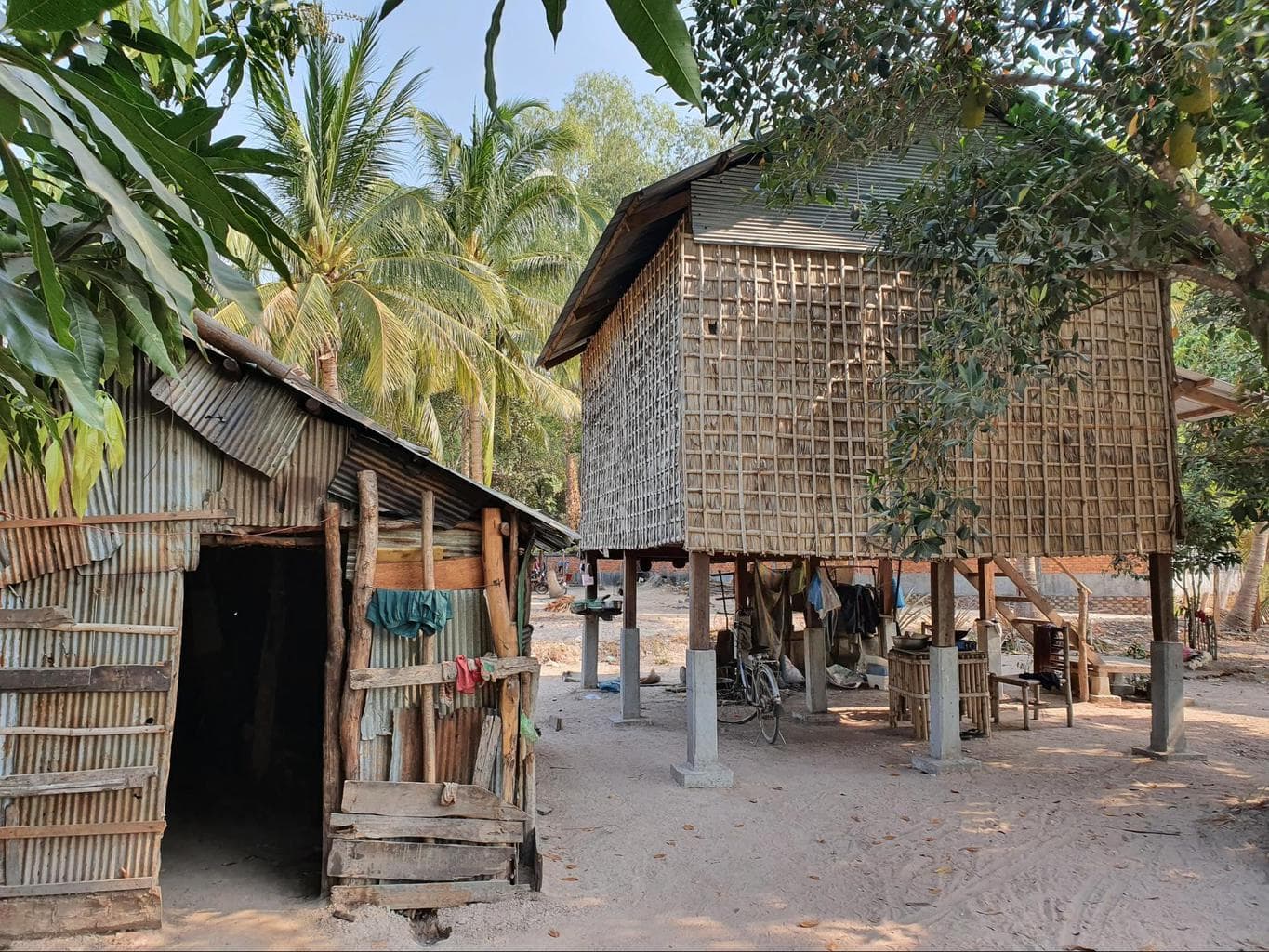 A helicopter journey over Angkor Wat is not to be missed, I did it years ago and it was magical. But make it better by taking the helicopter to Banteay Chhmar, a heritage site that because of its remote location, receives few visitors.
Unlike Angkor Wat, Banteay Chhmar has not been restored yet and sadly appears year after year in the list of most vulnerable monuments in the world. The hotel can arrange an archeologist to go with you.
Siem Reap is also near Tonle Sap Lake and River and the hotel also has its own boat called Ella for a private trip similar to the one I took in Luang Prabang while staying at the Belmond La Residence Phou Vao.
Because we had already been to Angkor Wat a couple of times, me and my friend opted for a morning spent learning more about the Foundation and another one having breakfast noodles at a local family's house as we learned how they are made by hand.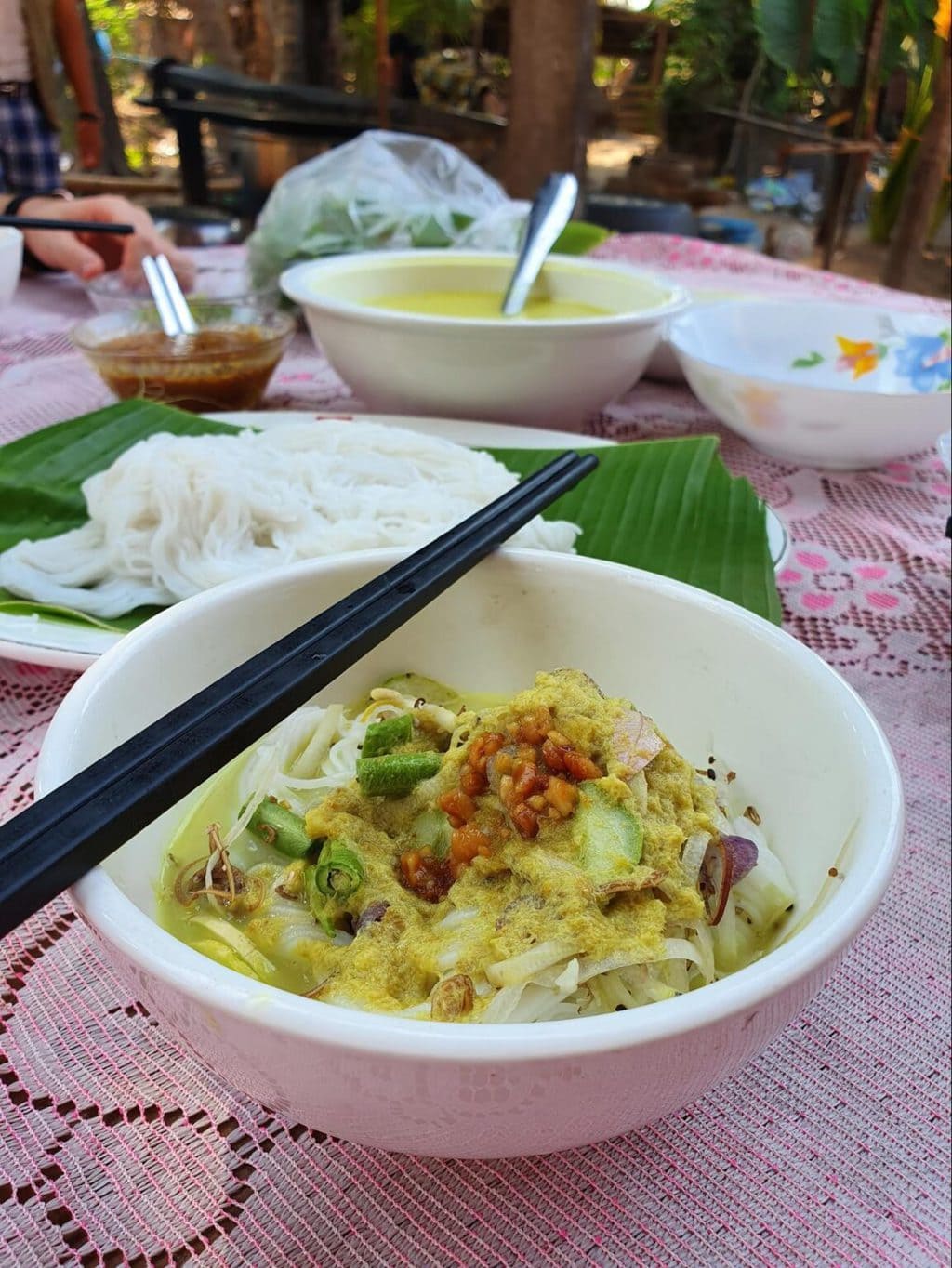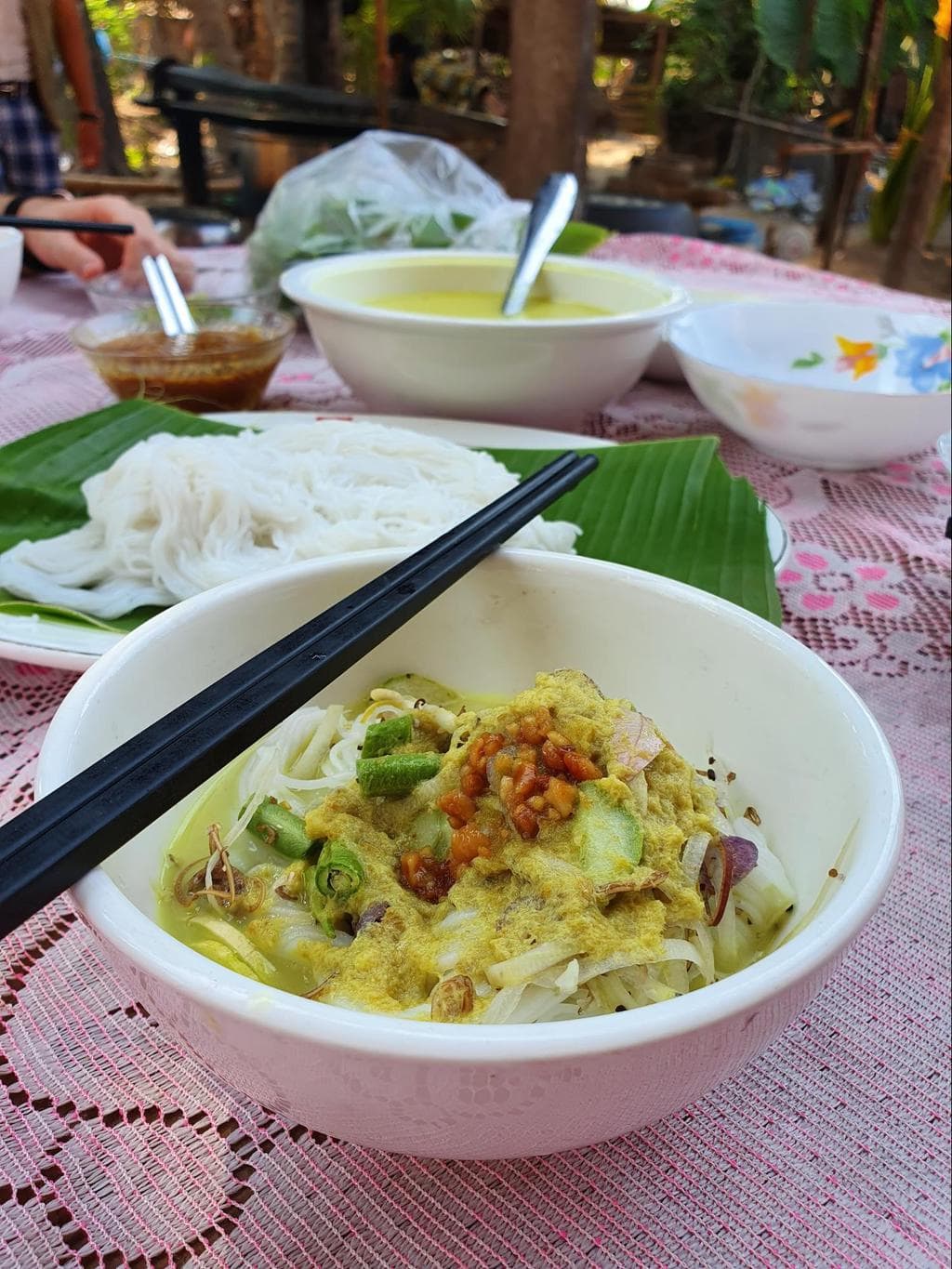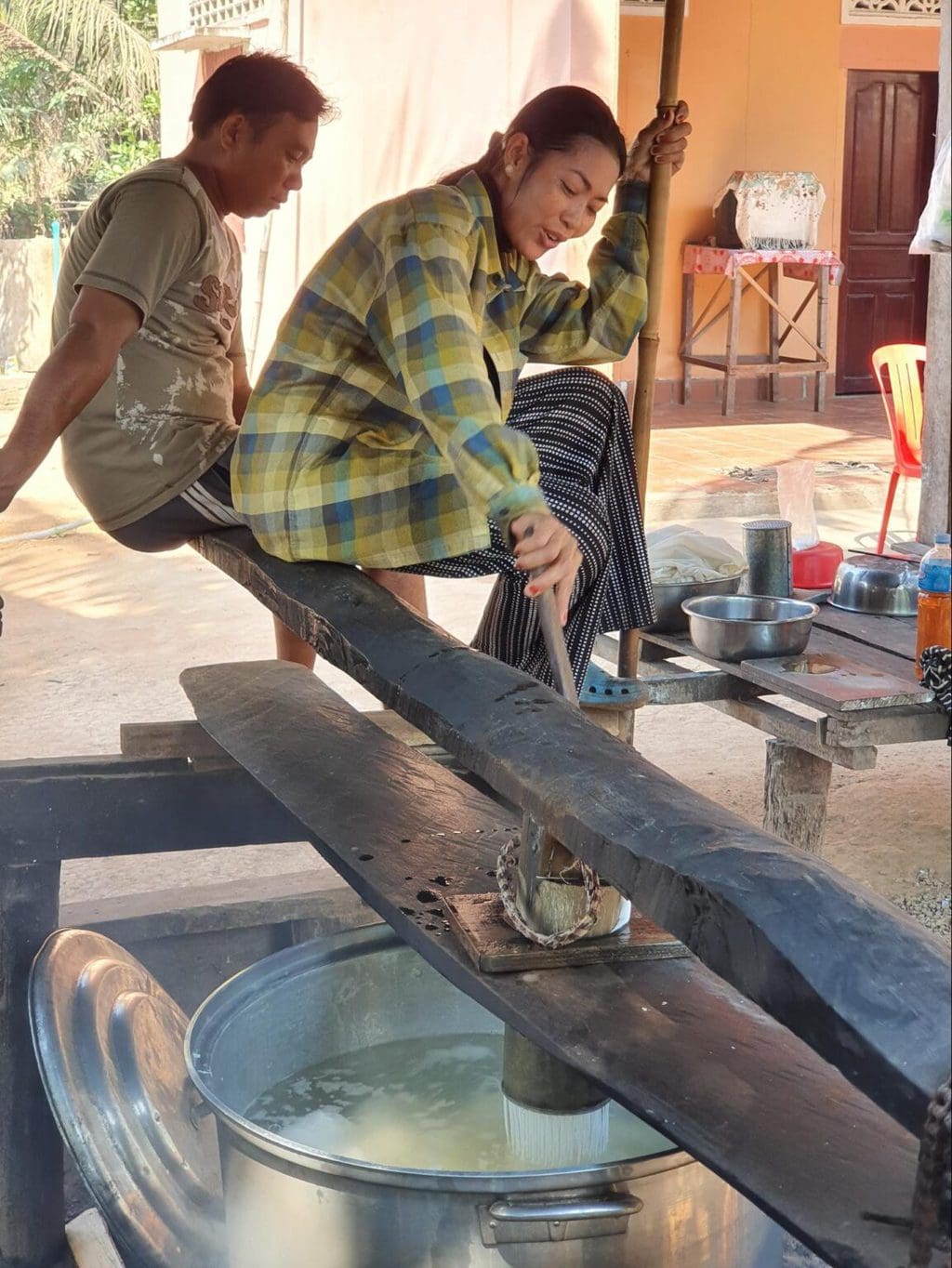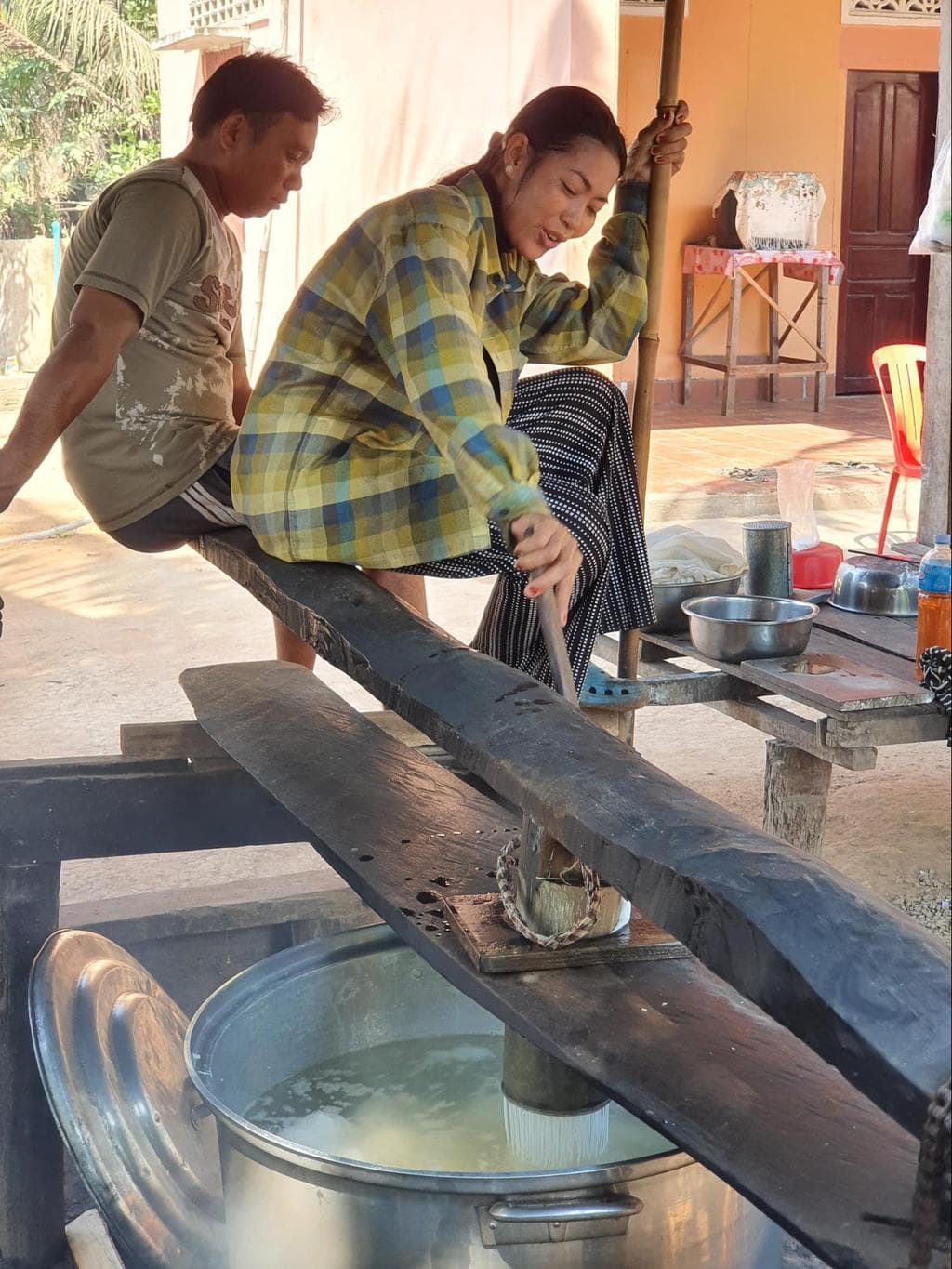 The Foundation visit was done with one of the school teachers and responsible for the program who took us to the countryside to visit some of the projects in-situ.
We saw the houses and wells built by the foundation and chatted with a local woman who received a small loan to set up a grocery store.
We then headed to see the new 4-hectare garden that was being prepared for planting. This garden not only employs locals but also supplies the hotels with fresh fruits and vegetables as well as flowers, used as decorations across the rooms and public areas. The garden will also be used to experiment with new crops and train farmers.
The facilities at Bensley Collection Shinta Mani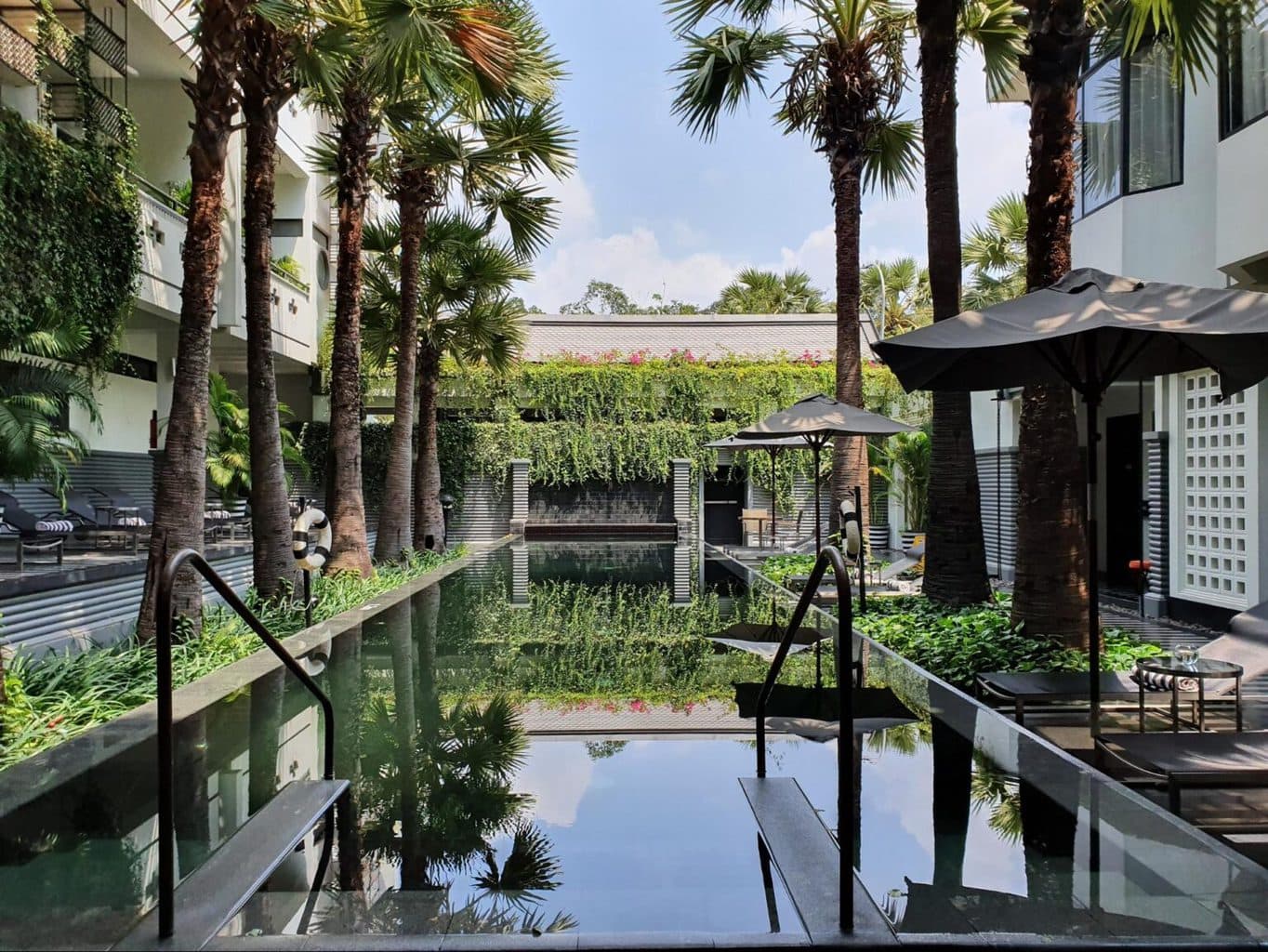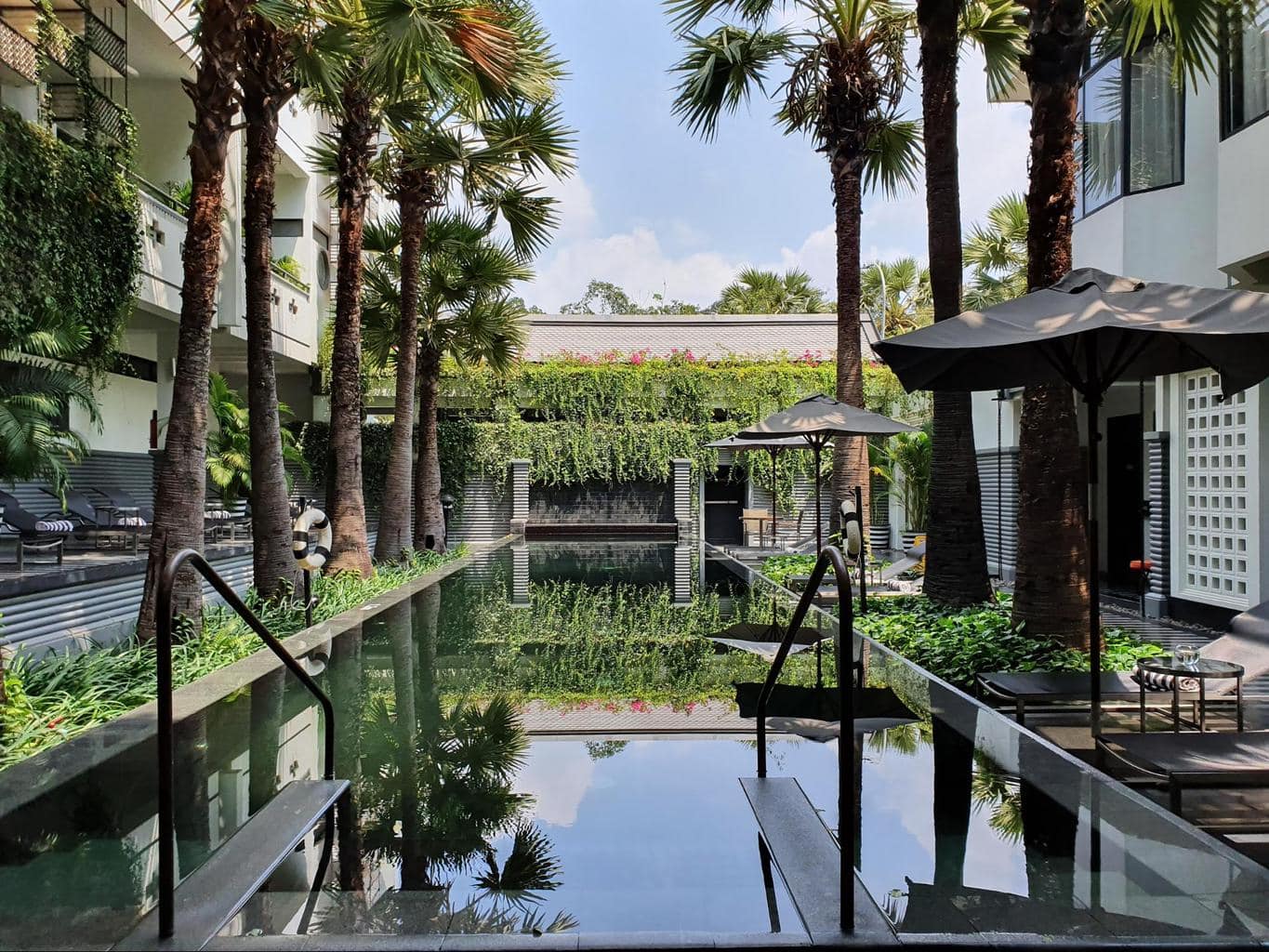 Bensley Collection Shinta Mani has no facilities per se other than the welcome butler's lounge where you may await your transport or chat to the butler team (there are also cookies if you feel peckish).
However, the villas are part of the Shinta Mani complex so they share the facilities with the other two hotels, which means that guests have access to a wider range of restaurants and facilities while still staying at a very small hotel with a boutique feel.
Guests at the villas can use one of the two shared pools at either Shinta Mani Angkor or Shinta Mani Shack. The former is a smaller rectangular shaded pool with sunbeds all around while the latter is a much larger square pool with all-day sun and lots of greenery around it. Both have a pool-side bar and restaurant from where you can order food or drinks.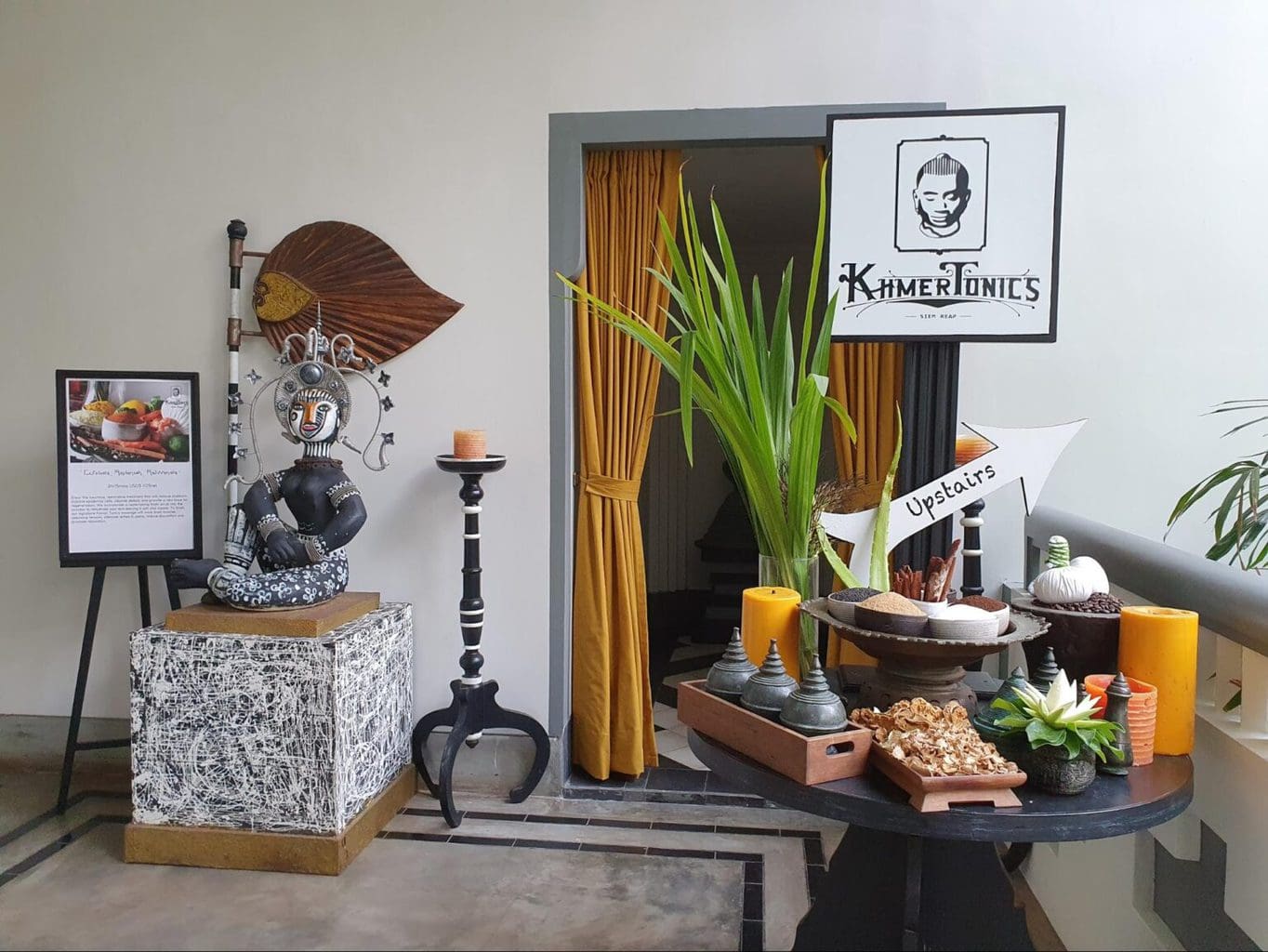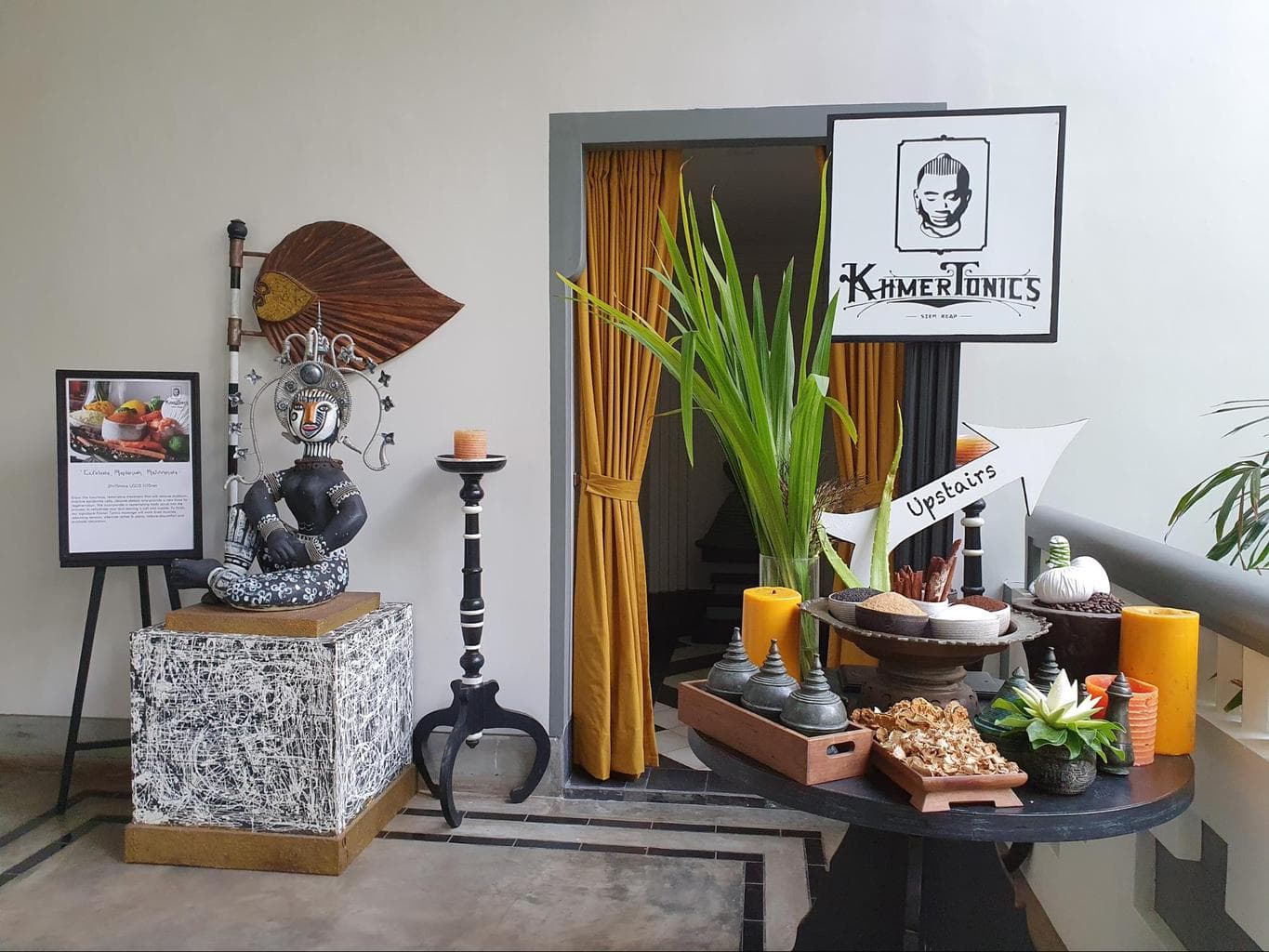 The complex also has a fully-staffed spa Khmer Tonics, with outdoor treatment areas if you wish to get your massage in the open and couples treatment rooms, and a small gym with the bare essentials (it is understood you get your exercise fix going up and down the stairs in the Angkor temples).
Shinta Mani also has a local handicraft and souvenir store called Shop with a Heart where you can buy locally made products whose proceeds help fund the foundation. Many of the products on sale are in turn made by charities or other social enterprises.
The Shinta Mani Foundation offices are also on the grounds.
Service at Bensley Collection Shinta Mani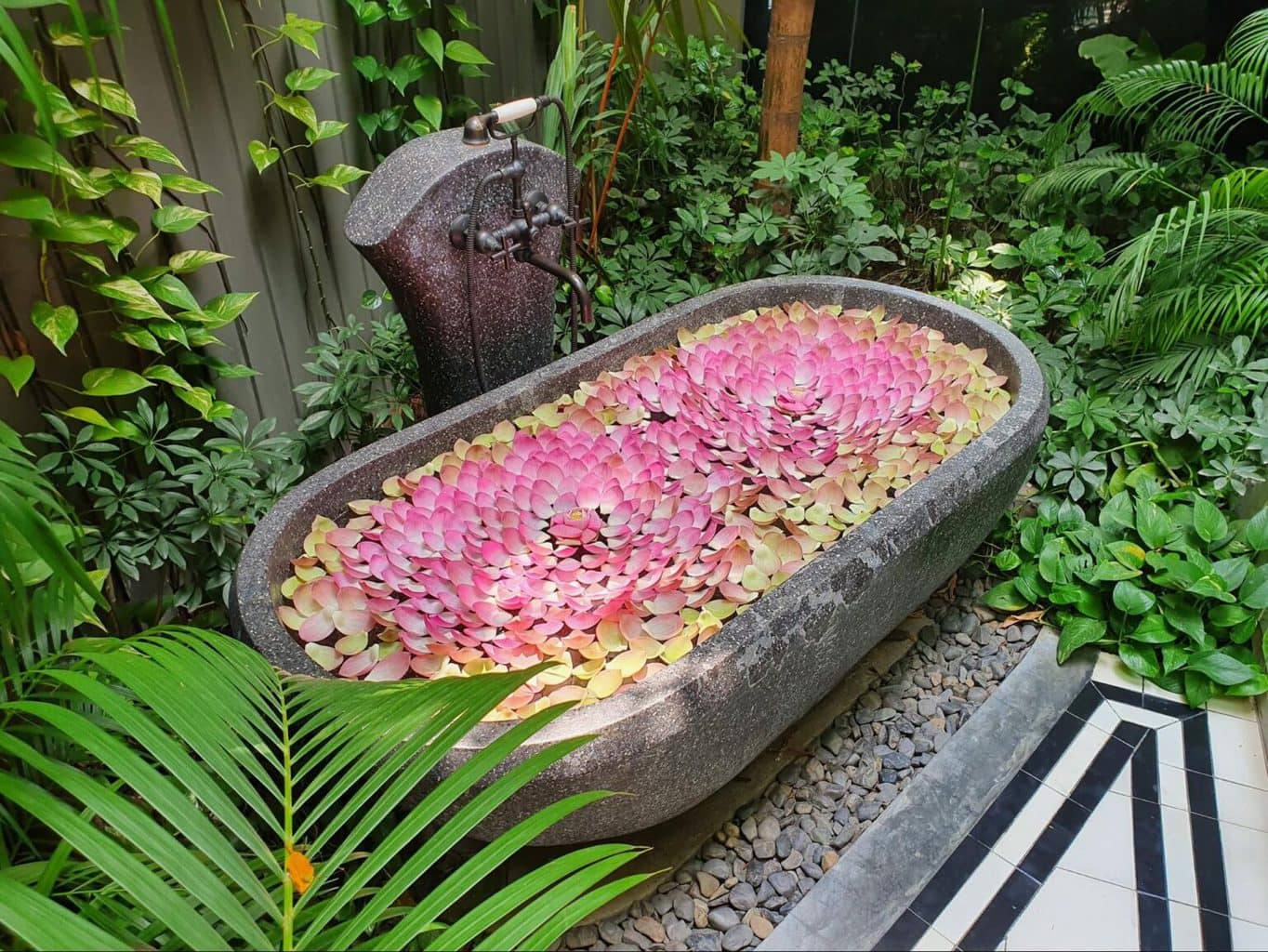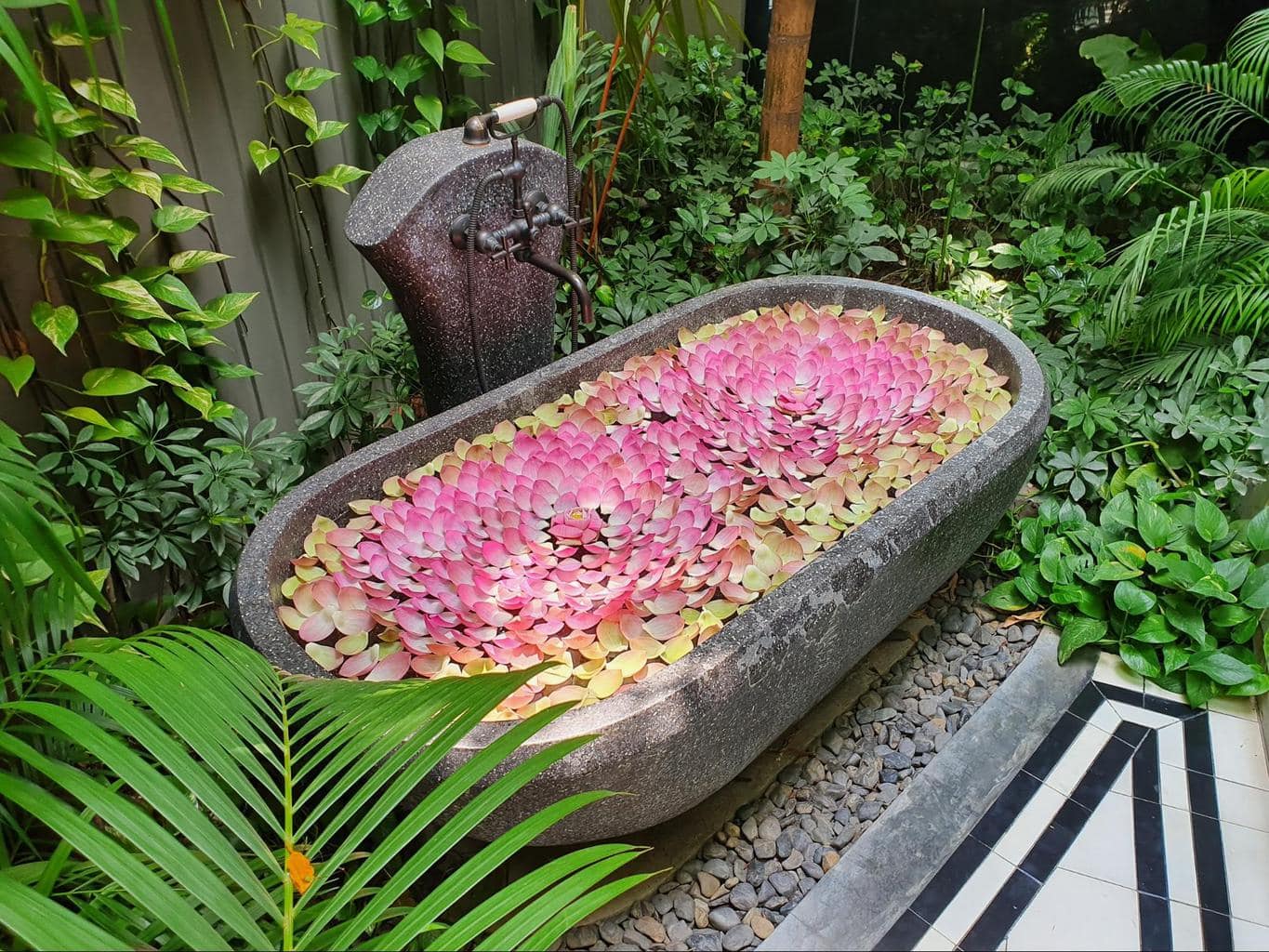 Like at Shinta Mani Wild, Bensley Collection Shinta Mani Siem Reap assigns a butler who will be your point of contact during your stay. The butler is more of a host than a butler and will organize all activities and go with you on the excursions you book.
Butlers are assigned only to one villa at a time so they are at your disposal for the duration of your stay and provide a link to the local culture. I thought the butler concept at Bensley Collection properties was quite unique and went beyond the usual butler role.
All butlers undergo a training program and many come from the Hospitality school that is part of the Foundation. Our butler, Long, was friendly, helpful and always there ready to get anything done and to anticipate our needs, like booking a tuk-tuk for our dinner reservation without us having to ask.
He was gentle, as is common in Cambodia's culture, even in the far flung outskirts of Cambodia's Wild East, and happy to tell us everything about the country including all the best facts about Cambodia, or anything we wanted to do.
The verdict: Review of Bensley Collection Shinta Mani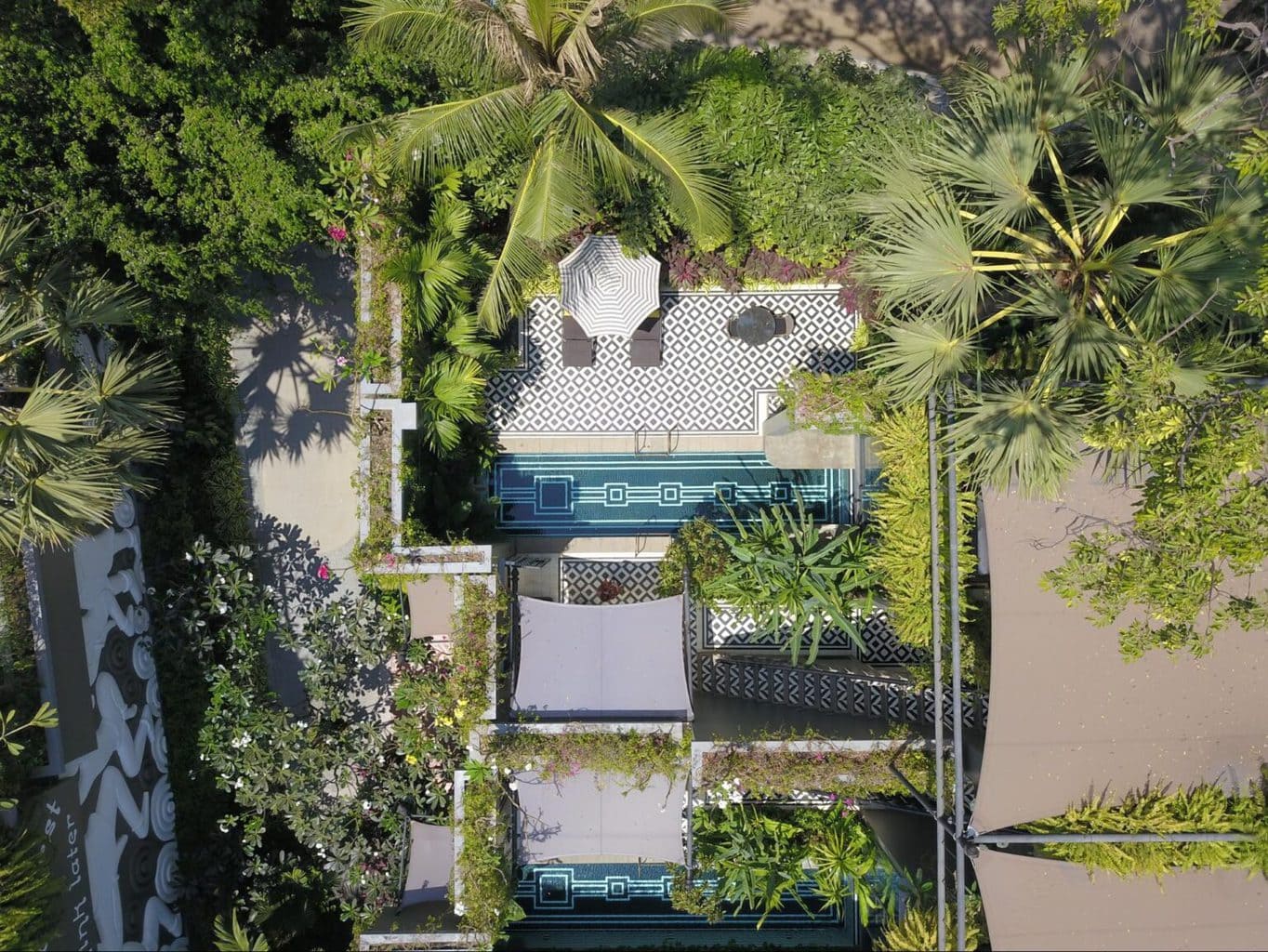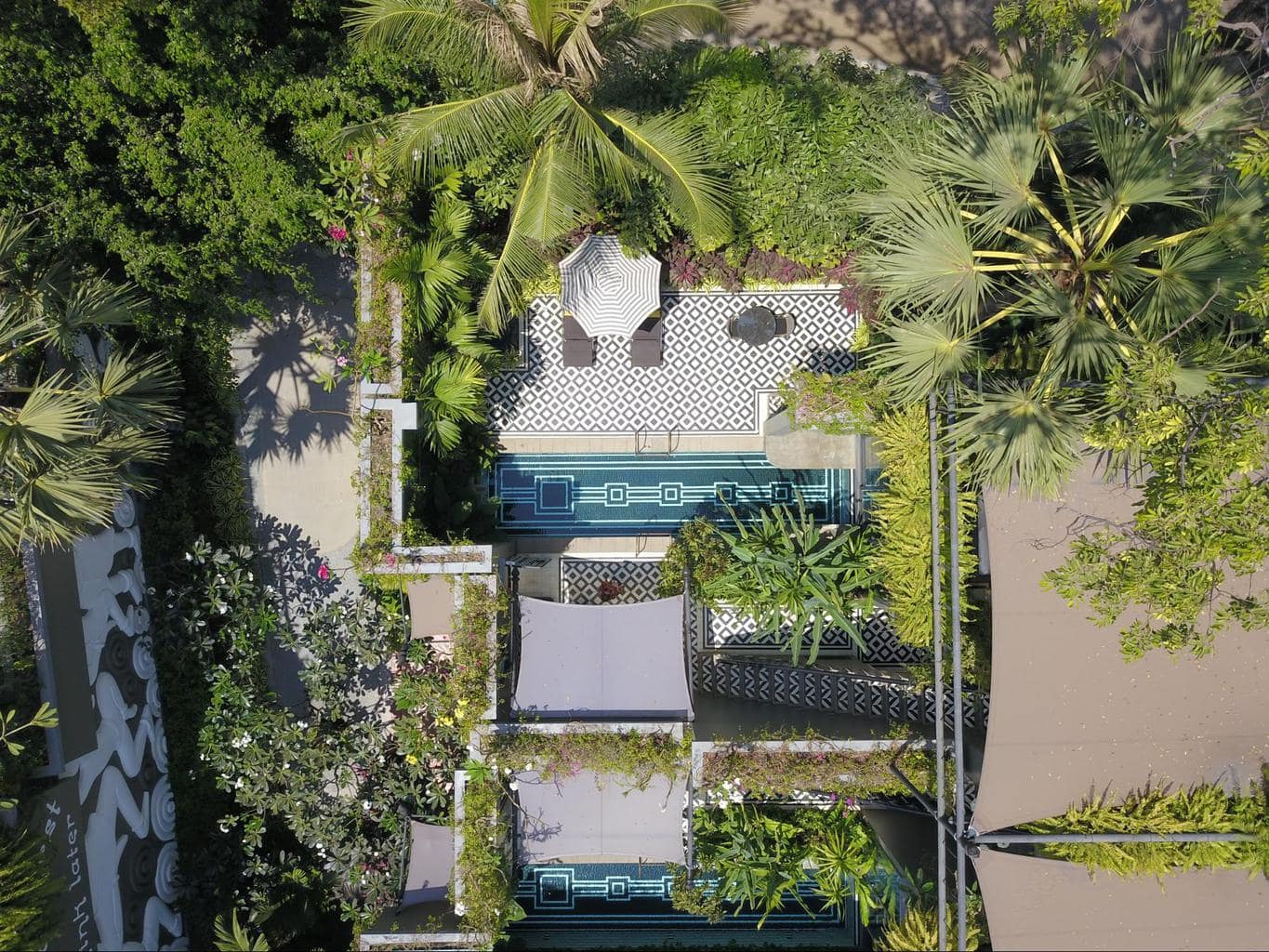 Bensley Collection Shinta Mani Siem Reap is a very special hotel. The combined social enterprise and projects with a for-profit hospitality business is a fantastic formula to truly support Cambodians in learning a skill.
The hotels fund all of the foundation's costs so that donations are entirely funneled to the projects and this is all successfully done with an almost 100% local team of Cambodians for over 15 years. I also valued the fact that there were many other opportunities where your purchases went towards the foundation, such as the G&T at the Bensley Bar.
The hotel's approach is a model for sustainable tourism with a positive impact in the community. In a world where over-tourism is a looming risk for many destinations, Shinta Mani has managed to channel the tourism dollars into long-term impact.
Needless to say, from the pure point of view of a luxury hotel, Bensley Collection Shinta Mani is a wonderful hotel where all elements work in harmony to offer an exclusive boutique hotel with a wide range of facilities. In its premium offer range, it has only one contender in Siem Reap, nearby Amansara.
Being an Aman junkie for a long time, I must say that Bensley Collection Shinta Mani goes one step further in service. The attention to detail in the villas and shared spaces is sublime without being pretentious, but the truly personalized service of the hosts are second to none and justify the high prices.
Discerning travelers will find a slice of tranquility between sweltering temperatures at the temples and enjoy the opportunity to get to know Cambodia's culture closely through the eyes of the Bensley Butlers.
Don't forget to Pin this to your #SiemReap and #LuxeHotels boards!