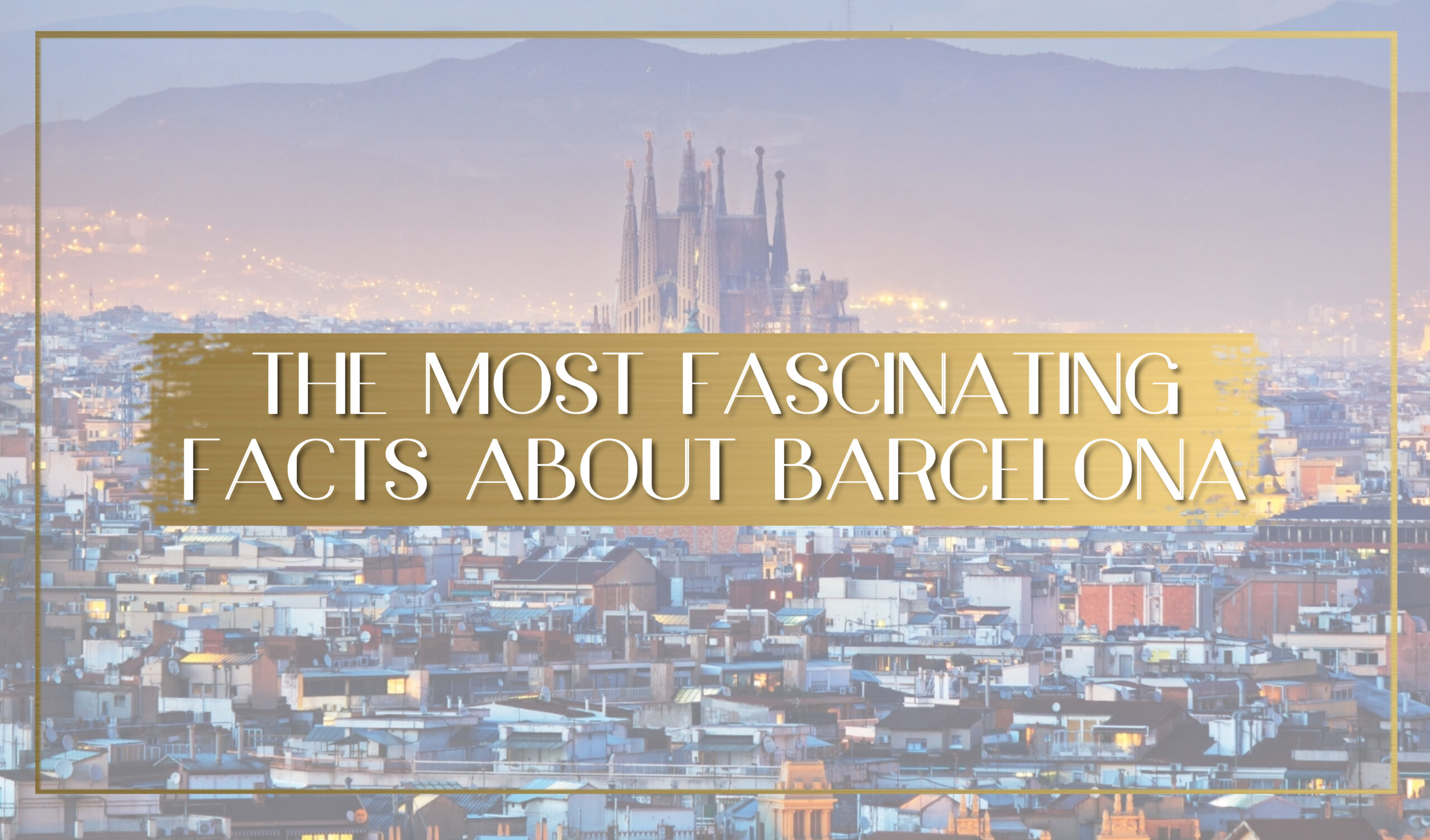 Home to our editor-in-chief and place of interest to over 8 million annual tourists, Barcelona is one of the top cities to visit in Europe with delicious food, beachfront views, iconic architectural feats, and year-round moderate Mediterranean climates. And we bet there are many interesting facts about Barcelona you didn't know.
The majority of those Barcelona facts revolve around its history, people, architecture and geography. But as a truly progressoive city, you'll find truly surprising Barcelona facts adapted to the modern times that include LGBTQ+ accepting and the decriminalization of cannabis. Interested? Read on to find out more.
Ardent independentists
Geography-wise, everybody knows that Barcelona is the capital of Catalonia and that the region has been seeking independence for decades. The history around that is complex, really complex, because it is not a recent phenomenon but one that dates back to centuries ago, but suffices to say that it is not new.
To explain this briefly, one needs to revert to the Middle Ages when Catalonia was made up of several Kingdoms and Counties all with their own Lord / Cout. Between the 11th to the 14th centuries the region flourished and expanded across the Mediterranean. If you visit Sardinia today you'll find a city (Alghero) where they speak Catalan and exploring Sicily you'll find the remains of many constructions built by Catalan Counts.
In the 15th century, Catalonia became part of the Kingdom of Aragon which merged with the Kingdom of Castilla under the reign of Isabel and Ferdinand (at the same time Spain discovered the New World) to create modern-day Spain and for centuries after that, the Catalan identity got diluted.
However, it has remained strong in the minds of every Catalan and despite the extreme suppression under Franco's Dictatorship between 1939 and 1975, catalan identity is stronger than ever and independence is currently supported by almost half of the population. Ask a Catalan, especially outside of Barcelona, and you will understand.
In practical terms, a referendum of independence was even passed by the Parliament of Catalonia on 1 October 2017 with a 92.01% yes vote by the population. It was declared unconstitutional on 7 September 2017 by the Constitutional Court of Spain and was suspended but goes to show independence is important to Catalans.
Cosmopolitan city
Despite our fierce Catalan identity and traditions, Barcelona is an extremely multi-cultural city with 49.9% of the population having been born abroad. This means that over half the population of Barcelona is made up of citizens with foreign origins and only 28.7% having Spanish nationality.
These incomers hail from 179 different countries with the largest populations coming from Italy, China and Pakistan. Eixample boasts over 18% of the foreign population, making it the most representative district of Barcelona's multicultural image. Ciutat Vella, right beneath Eixample, holds 15% of foreign residents.
A green city
One of the greatest facts about Barcelona dealing with nature is that it received the world's first "Biosphere World Class Destination" certification in 2011, showing its commitment to sustainability in various different categories like transport, accommodation and cuisine. Catalonia was the first region in its entirety to receive this certification in 2015.
One of the best beach cities, but not always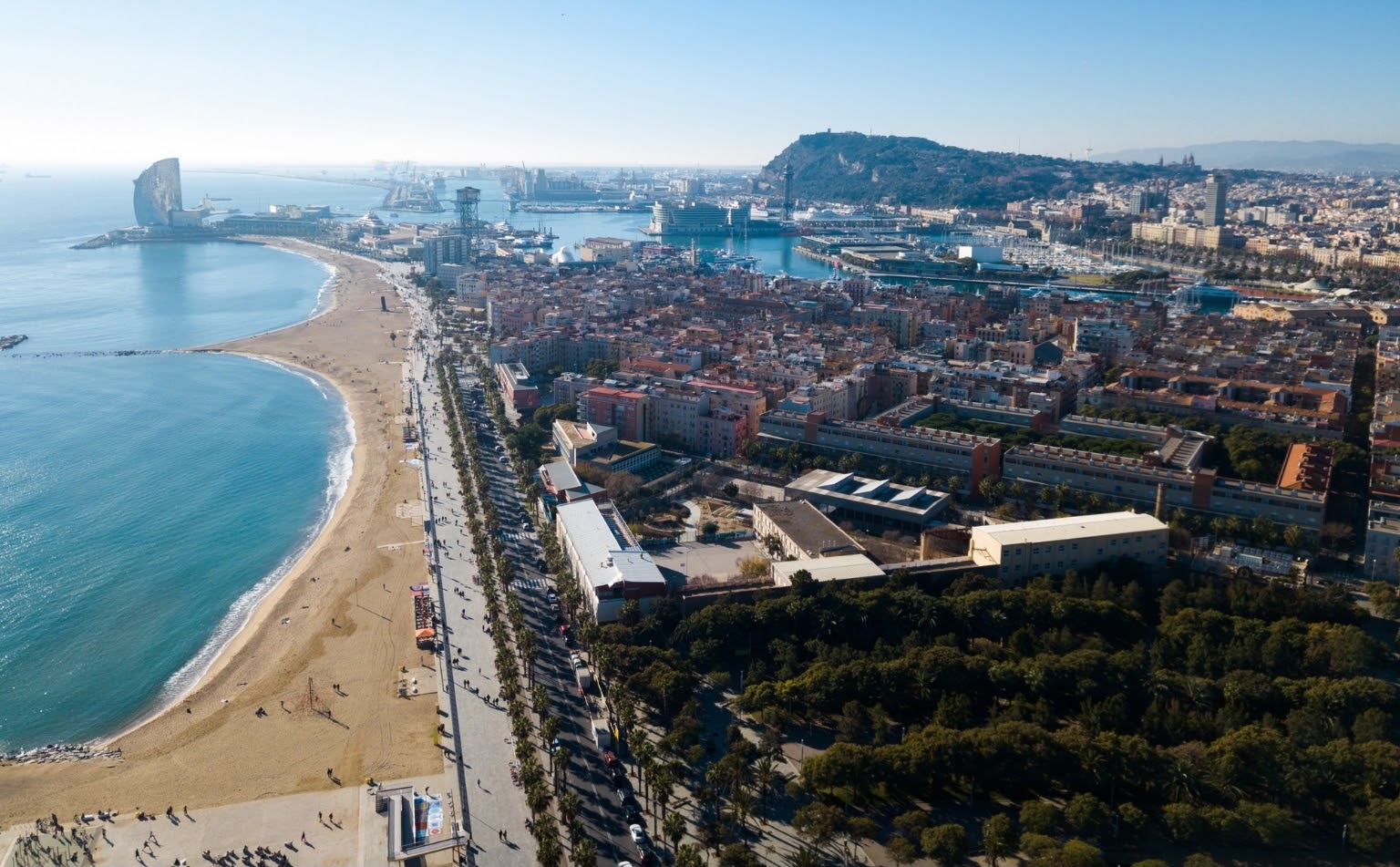 If you visited Barcelona before the 1992 Olympics, you would have found a very different place. Most importantly, there were no beaches in the city, with most people from Barcelona traveling to nearby Sitges for some beach action.
Today's Barceloneta Beach is actually artificial, resembling Sentosa's Siloso beach in Singapore in both look and conception. Sand was actually flown in from abroad to cover this 4.3 km (2.7 mile) stretch, making it one of the most interesting facts about Barcelona. There is also a beautiful promenade to walk or cycle along.
While the beach remains a huge tourist attraction, especially in the summer, there have been a few interesting occurrences since its inception.
First of all, it loses a lot of sand due to erosion, storms and tides. In fact from 2010 to 2016 it lost around 30% of its sand. Efforts beyond simple replacement have been called for such as beach regeneration projects.
Today, major publications like Conde Nast and National Geographic have included Barcelona on their lists of best urban beach cities in the world, which would have been impossible before 1992.
While we would rather be in the best beaches of Southeast Asia, Barcelona beaches provide easy access to famous sites and loads of amenities. Another interesting fact about Barcelona and its beaches is that there is actually more than one beach along this stretch with amenities and sculptures at each one.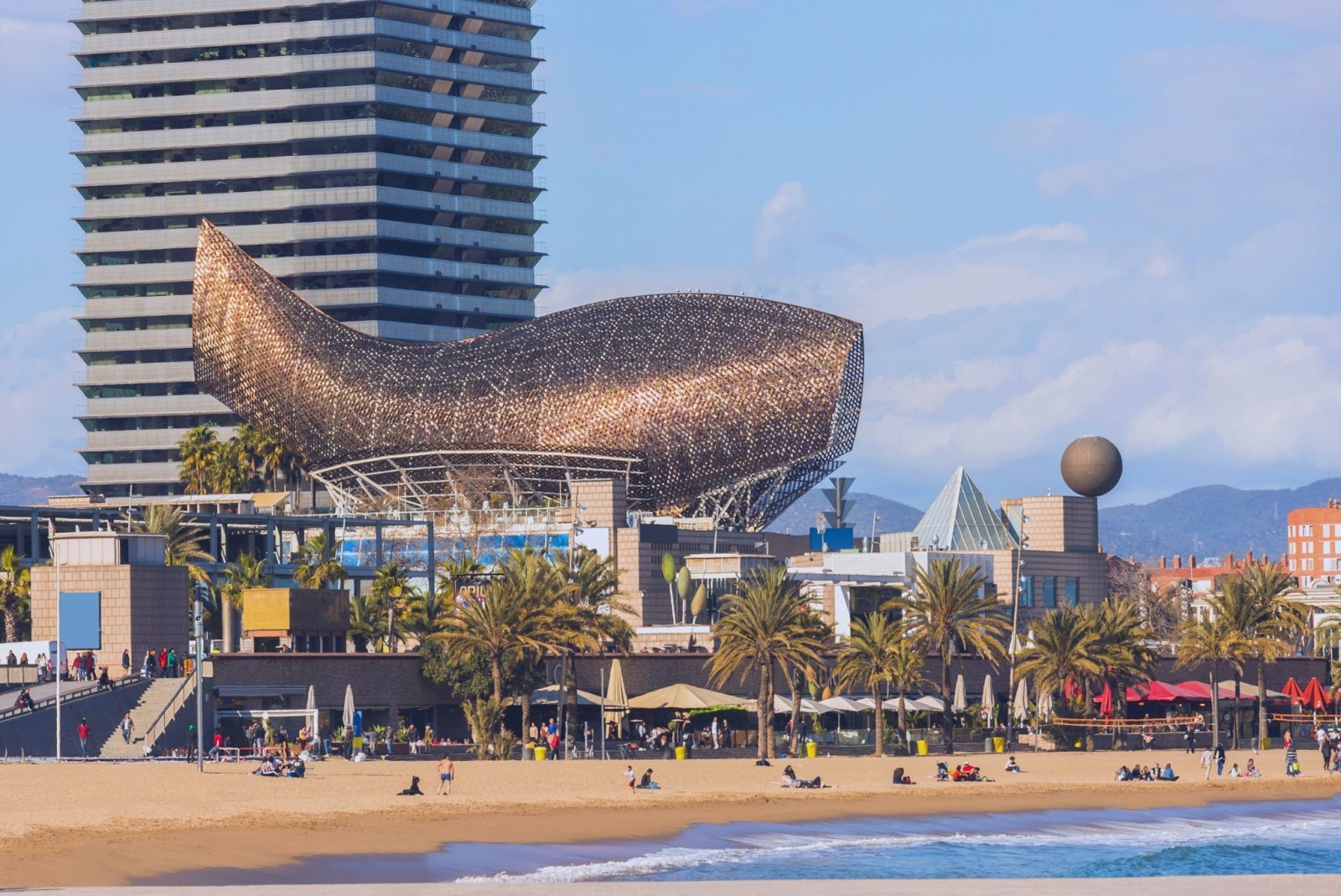 You can start at Sant Sebastia near the W Hotel, which looks like a mini Burj Al Arab from Dubai and views of El Peix ("The Fish" statue by Frank Gehry). Sant Miquel is next with the The Wounded Shooting Star (L'Estel ferit) sculpture by Rebecca Horn that honors the area's fishing past. This blends into Barceloneta which is the most popular spot on the coast.
Sorromostro is next, which has transformed from a shantytown to probably the coastline's most chic area with fancy restaurants and the world's first beach ice bar, Icebarcelona.
Pop over Barcelona Casino and the expensive yachts at Port Olimpic to reach Nova Icaria and Bogatell which was once a run-down industrial wasteland. At the very end you'll reach the quieter Mar Bella, Nova Mar Bella and finally Llevant beach that is overshadowed by the skyscrapers.
Myth of a name
How Barcelona got its name is up to much contention. One myth states that the superhero Hercules provided the name for the city.
The story goes that 400 years before Rome was founded, Hercules, just after completing his fourth task of slaying the Erymanthian boar, joined Jason and the Argonauts on their quest for the Golden Fleece. The ninth ship, named Barca Nona (Ninth Ship), went missing so Hercules scaled Mons Jovis (modern day Montjuic) and sighted the ship. He called the land Barcanona. This has been falsified as the story originally took place in Eastern Europe in Greek mythology, it was the Romans that moved it to the Western Mediterranean.
Another legend states that the Carthaginian general Hamilcar Barca, father of Hannibal, named the city Barcino using his family name. There is no historical or linguistic evidence of this, so the myth of Barcelona is still shrouded in mystery.
A more understandable version was that the Romans used the town as a military camp in around 15 BC. This small colony used the surname of Faventia, but written out in full the name was Colonia Faventia Julia Augusta Pia Barcino. Cut out the first bit and you get the origins of Barcelona from Barcino.
Catalan & Catalonia facts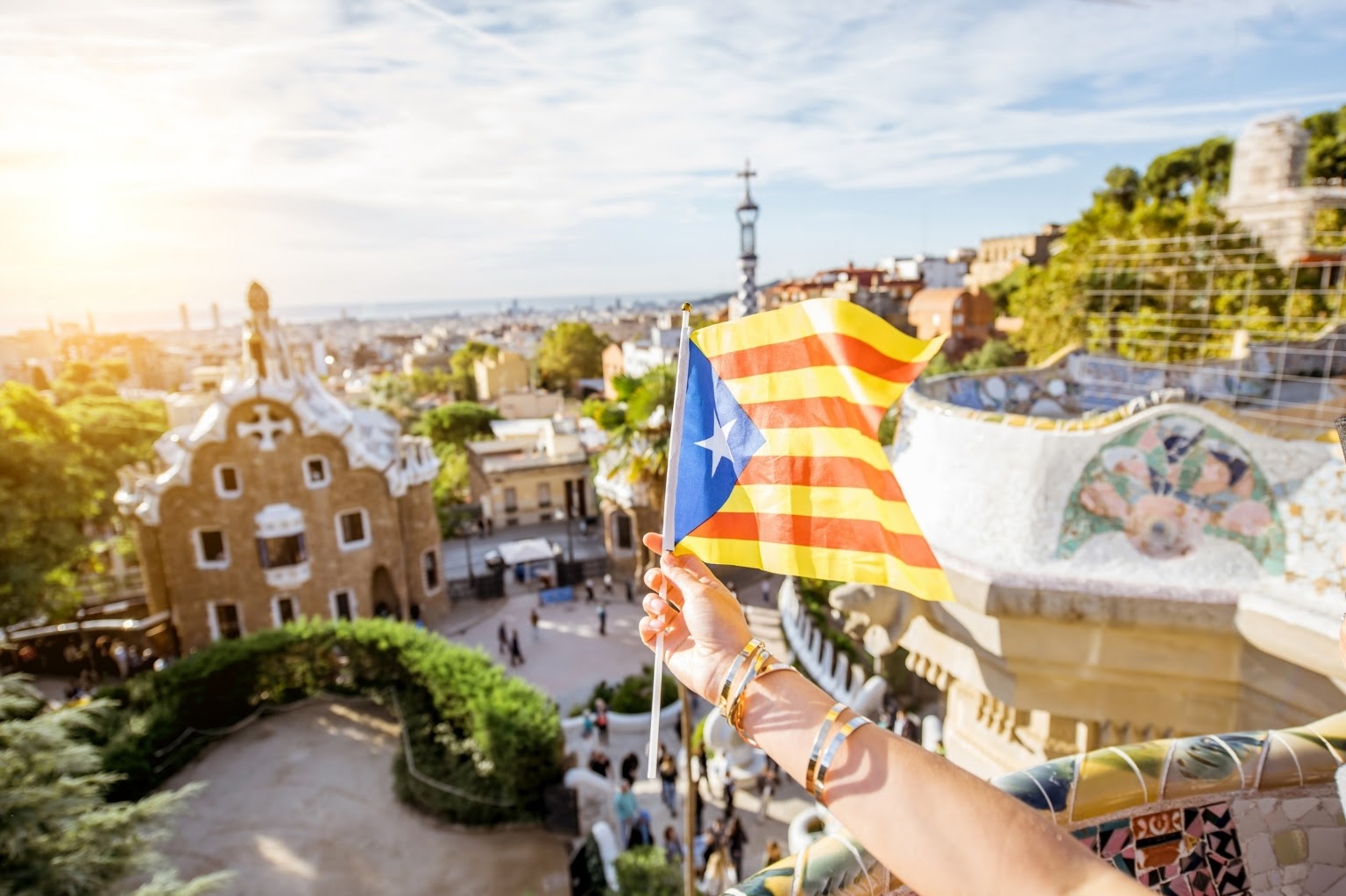 While not really facts about Barcelona specifically, we thought it would be good to let you know what Catalonia and Catalan is, so that there's no confusion between Catalonia and Spain.
As mentioned previously, Catalonia used to be a Kingdom in itself but was incorporated into Spain in the 15th century under King Ferdinand of Aragon and Queen Isabella of Castille, uniting their kingdoms after they married in 1469.
Catalonia is now an autonomous community and has been designated as its own nationality. Catalan, along with Spanish and the Aranese dialect of Occitan, are the official languages of Catalonia. Catalan is therefore not just a dialect of Spanish, but its own unique language like Italian or Portuguese, all coming from the Latin.
Barcelona is the capital city of Catalonia, while Madrid is the capital of Spain. Although Barcelona did enjoy a stint as capital between 1937 to 1939 during th Spanish Civil War. Catalans have their own flag, language and traditions, like the fun pooping log at Christmas.
They also differ from some of the most well-known Spanish stereotypes such as enjoying Sardana over flamenco dancing and not supporting bullfighting, which was actually banned in Catalonia in 2010.
Famous Catalans or those who lived in Barcelona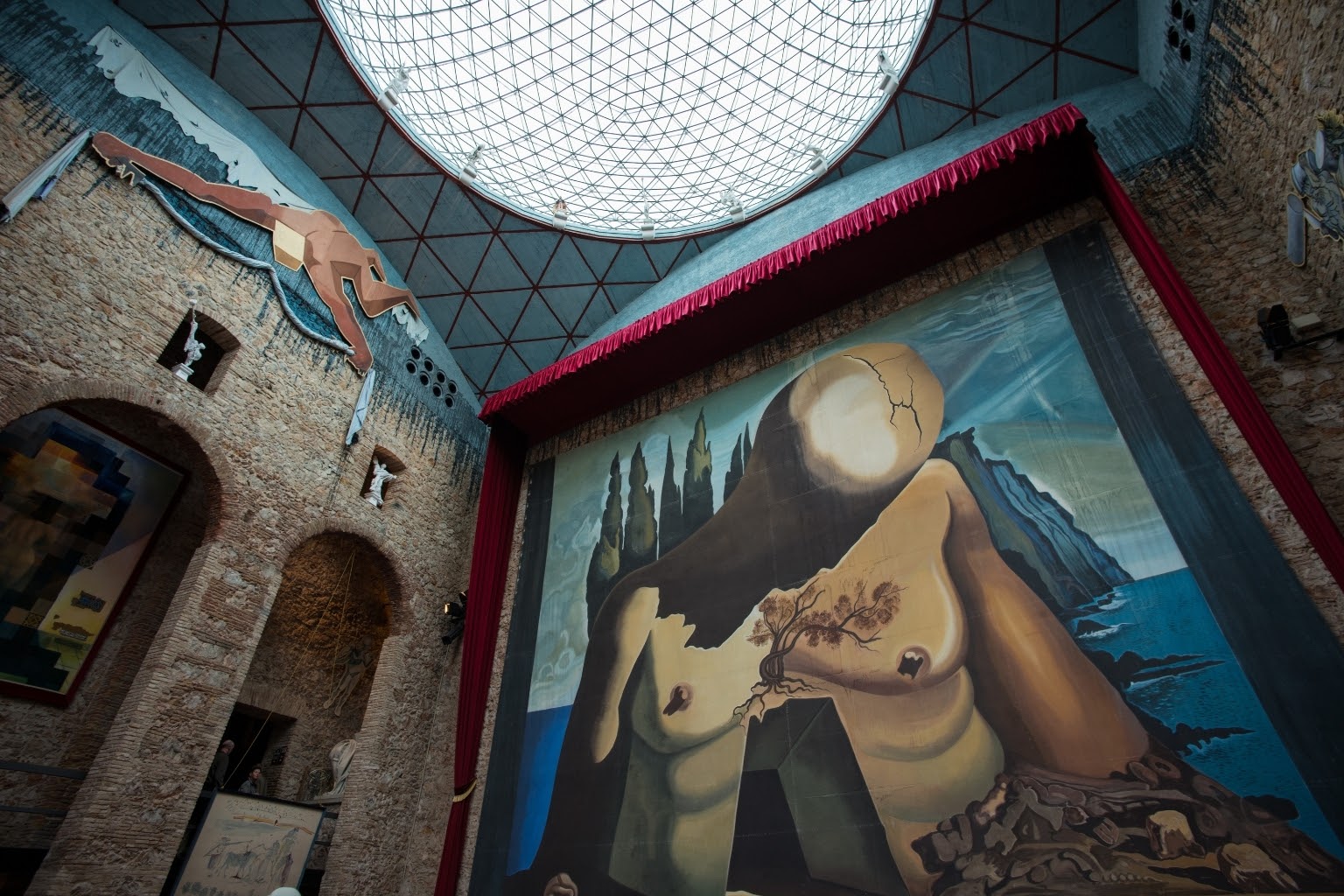 The two most famous Catalans outside the country are no doubt the eccentric artist Salvador Dali and the visionary architect Antoni Gaudi.
Dali's hometown is close by in Figueres and can be visited on a day trip from Barcelona along with nearby Girona. It has a Dali Museum too which houses the artist's works. You can easily go on an epic guided tour of both Girona and Figueres with hotel pick up from Barcelona by booking online here.
While not Catalan, being born in Malaga in Andalusia, Pablo Picasso spent many years in Barcelona and he referred to the city as his true home.
He moved to Barcelona when he was 13 and was admitted to the School of Fine Arts at this age (his father also worked there). He even completed the month-long entrance exam in one week. You can now visit the Picasso museum in El Born that displays over 3,500 of his artworks.
You can purchase skip-the-line access to this and several other museums in Barcelona here. It also includes entrance to museums dedicated to other famous Catalan artists like Joan Miro and Antoni Tapies.
Other famous Catalan individuals you may have heard of before include top chef Ferran Adria of elBulli fame, musician extraordinaire Joan Manuel Serrat, legendary bailaoras (female flamenco dancer) Carmen Amaya, opera singer Montserrat Caballé who unfortunately passed away recently and who sang with Freddy Mercury the famous Barcelona song which was meant to open the 1992 Olympics, and founder of the Bacardi rum fortune Facundo Bacardi (he was born in Sitges and started Bacardi in Cuba).
Then of course, there are the throngs of football players and coaches that were either born in Barcelona or play for Barca. See our next section for more facts about FC Barcelona.
What about arguably the most famous Catalan of them all, Antoni Gaudi? There are so many facts about Antoni Gaudi and his masterpieces that we reserved an entire section for him.
Antoni Gaudí facts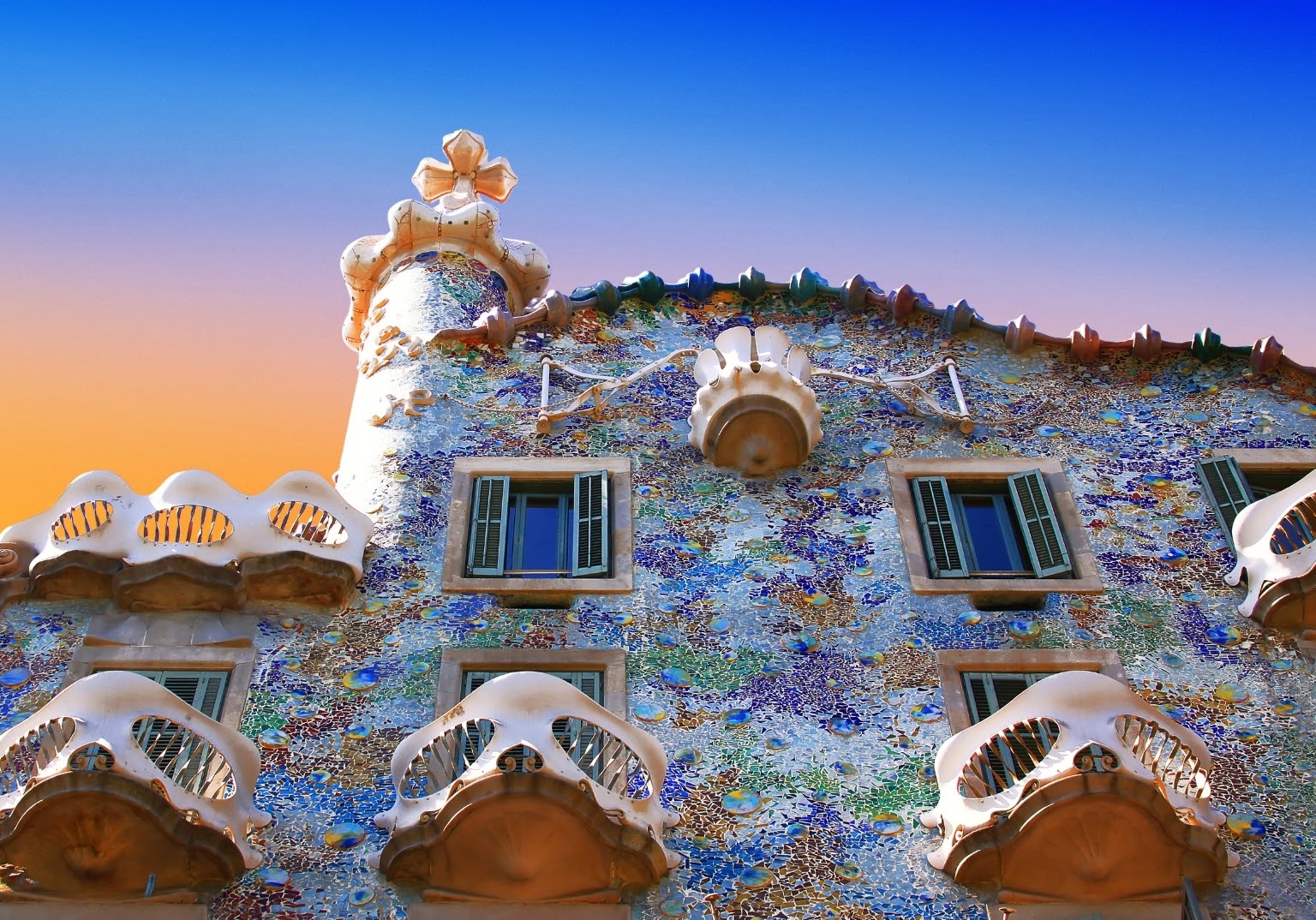 Antoni Gaui is not only the most famous Catalan, but one of the most well-known architects of all time. While most of his important works are in and around Barcelona, he was actually born in Reus, which is the capital of Baix Camp, Tarragona, in Catalonia (an amazing day trip destination from Barcelona).
It's not very often that one person is responsible for several UNESCO sites. In fact, one impressive Antoni Gaudi fact is his work comprises seven UNESCO sites (out of nine in Barcelona). The other two include works by architect Lluis Domenech I Montaner, Palau de la Música Catalana (concert hall) and the Hospital de Sant Pau.
Gaudi's UNESCO works include Parc Guell, Palace Guell, Casa Mila, Casa Vicens, his work on the Nativity facade and Crypt of La Sagrada Familia, Casa Batllo and the Crypt in Colonia Guell. We have written extensively about each of these amazing structures which you should check out in our Gaudi Barcelona guide.
When designing his last private residence, Casa Mila, many believed that the unique building would devalue the area and Gaudi got sued by the owners and even by the city for breaking urban laws.
Casa Mila, also known as La Pedrera or "The stone quarry", was apparently George Lucas' inspiration for the Stormtroopers outfit in Star Wars. It is not known as "the alive house" for nothing, as all the undulating curves make it look as if it were alive.
Visit Casa Mila on one of the following tours:
Visit Casa Mila at night to see the audiovisual projections on the staircase and rooftop and have a semi-guided tour and glass of cava. Check prices and availability here.
Gaudi's creations were not always appreciated with reports of critics calling them "tortures of the imagination, foetuses in stone, bulbous obscenities" and even George Orwell describing the Sagrada Família as "one of the most hideous buildings in the world" in Homage to Catalonia.
Possibly his most famous work is La Sagrada Familia, which he was not actually the original architect for. It was Francisco de Paula del Villar who was originally in charge of the project. He resigned in 1883 and Gaudi took the helm. It would have been a very different classic Gothic style if he continued.
One of the most well known facts about Sagrada Familia is that it is still incomplete and was thought to be ongoing basically forever. But there is now a tentative date of completion, which is 2026 (albeit the pandemic brought on more delays).
The epic cathedral has taken longer to complete than the Great Pyramid of Giza in Egypt and the Great Wall of China, as it's been over 150 years since the first brick was laid.
Gaudi never finished his swan song as he died of a freak accident when he was hit by a tram. The legend goes that a passerby thought he was a beggar, so he didn't help him. Gaudi died three days later. You can visit his tomb in the underground level of La Sagrada Familia.
If you'd like to visit La Sagrada Familia, it's best to book a tour online, here are a few options:
One last fact about Gaudi and his buildings is that Park Guell, famous for its use of trencadis mosaic ("to break" in Catalan), was initially meant to be a housing complex of 60 residences designed by Eusebi Guell, gaining inspiration from residential parks in the UK.
It has since become one of the most beloved public parks in Barcelona. Some of the park is restricted so it can be preserved, but luckily you can visit with a ticket. 90% of the sprawling green space is open for visitors.
You can book a tour of Park Guell with transportation, such as:

The famous grid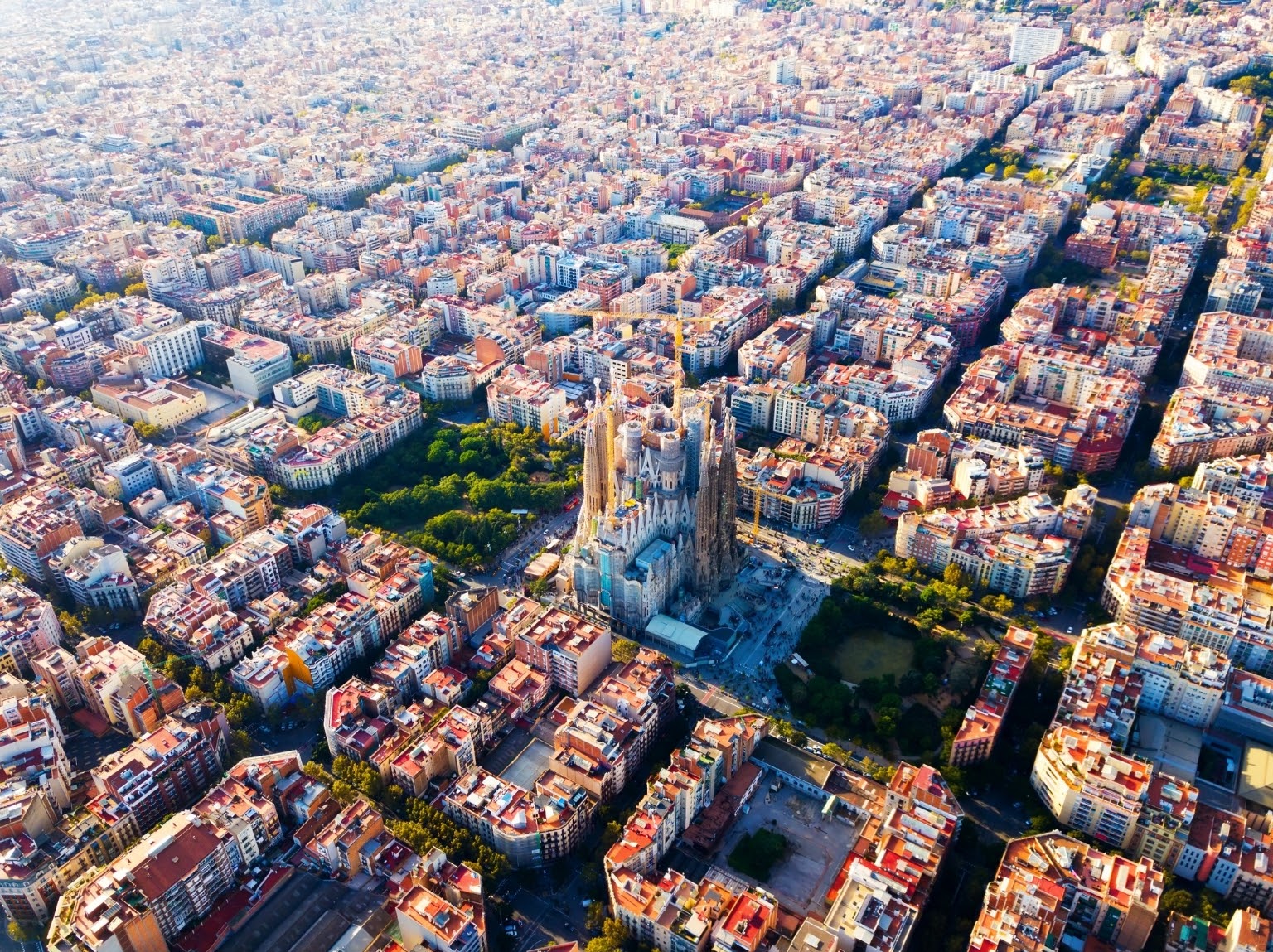 Many of the best facts about Barcelona revolve around its architecture and city planning. It's the only city to have received the Royal Gold Medal for Architecture from the Royal Institute of British Architects, a reward reserved for individual architects. So you know there are some absolute treasures.
The initial layout planning of the city was a feat of ingenuity by architect Ildefons Cerdà i Sunyer. The name, Eixample, translates to "extension", alluding to his vision of expanding the city beyond the Medieval walled city center to accommodate its growing population, uniting the old city with seven peripheral villages.
While most architects focus on the building itself and its direct environment, Cerdà looked at the city as a whole, taking into account things such as traffic, transportation, ventilation, sunlight and open spaces.
He planned the city on a grid system, cutting off the corners of buildings to allow for a better flow of air, facilitating ventilation, and for a freeflow of the intended trams (which were not placed).
The street also becomes broader at the intersections, making for greater visibility and larger open spaces. You can see how the octagonal blocks work in the image at the beginning of this section.
His vision was quite Utopian as he intended each block to be a self-contained community that housed open spaces in the center to interact where social bonding takes place among greenery. And it still works today over 150 years later.
Life underground
Moving from Utopian ideals to dilapidated negligence, you may find it interesting to know that there are a handful of abandoned metro stations lingering around subterranean Barcelona.
These stations lost importance over the years when the city expanded. Dark tourists will love the fact that these stations are actually haunted and are nicknamed "ghost metro stations". There was a 2009 documentary on this topic called Subsol(S), we found the opening here.
Continuing with the dark tourism theme, another one of the little known facts about Barcelona is that it has many air raid shelters. In fact, it's said that there are as many as 1400 bomb shelters within the city. You can even visit the largest one called Refugio 307 (Shelter 307), with a capacity of 2000 people, at the foot of Montjuic on a guided visit by MUHBA.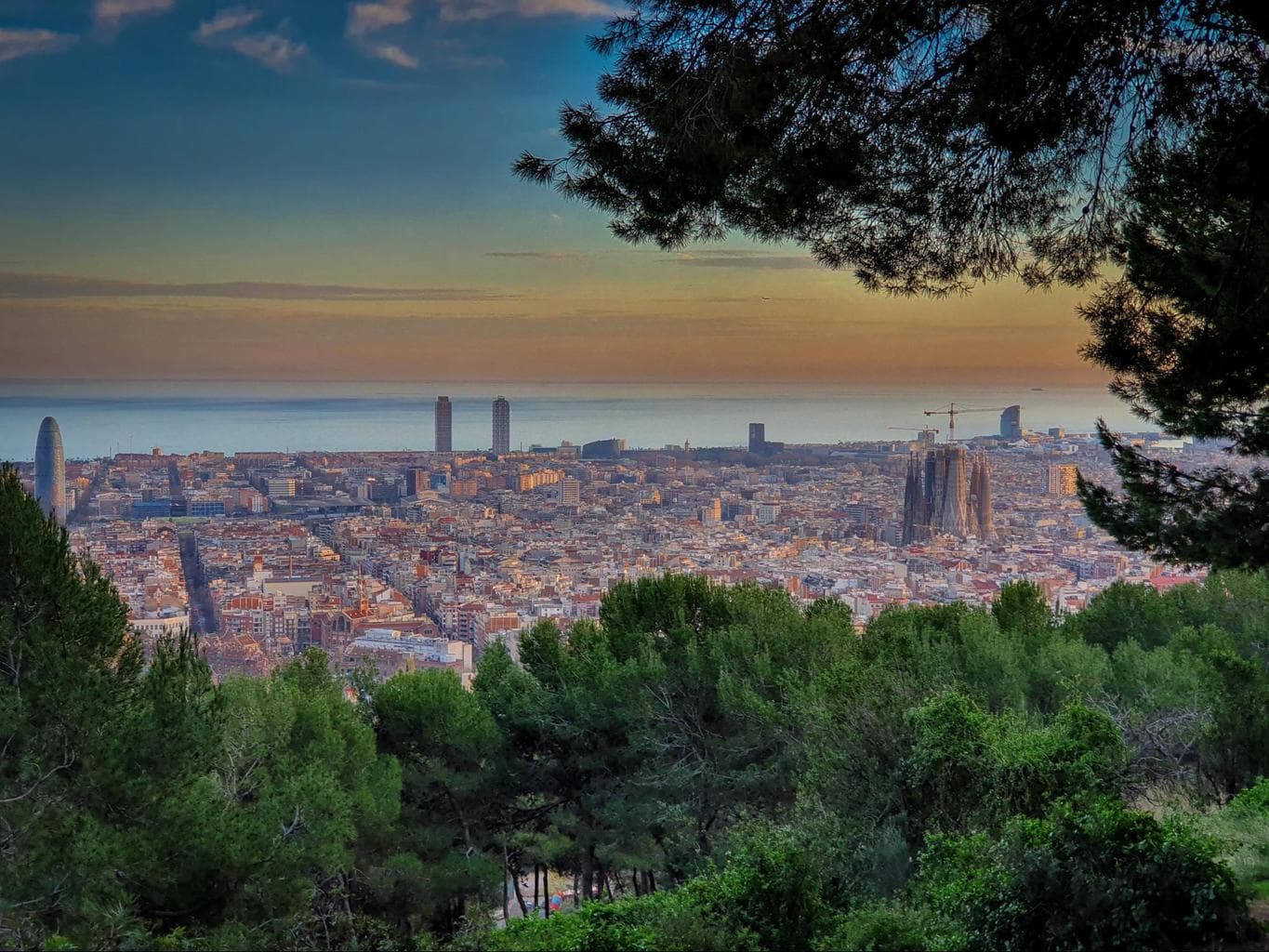 There are many other sites in the city that have seen a rejuvenation as of late. The most popular, due to its sweeping views of the city, is the Bunkers del Carmel. This is the remnants of the old shanty town that was built in the 50s, which was high in crime, poverty and drugs, and is now one of the city's most Instagrammed places, especially at sunrise or sunset.
Facts about Futbol Club (FC) Barcelona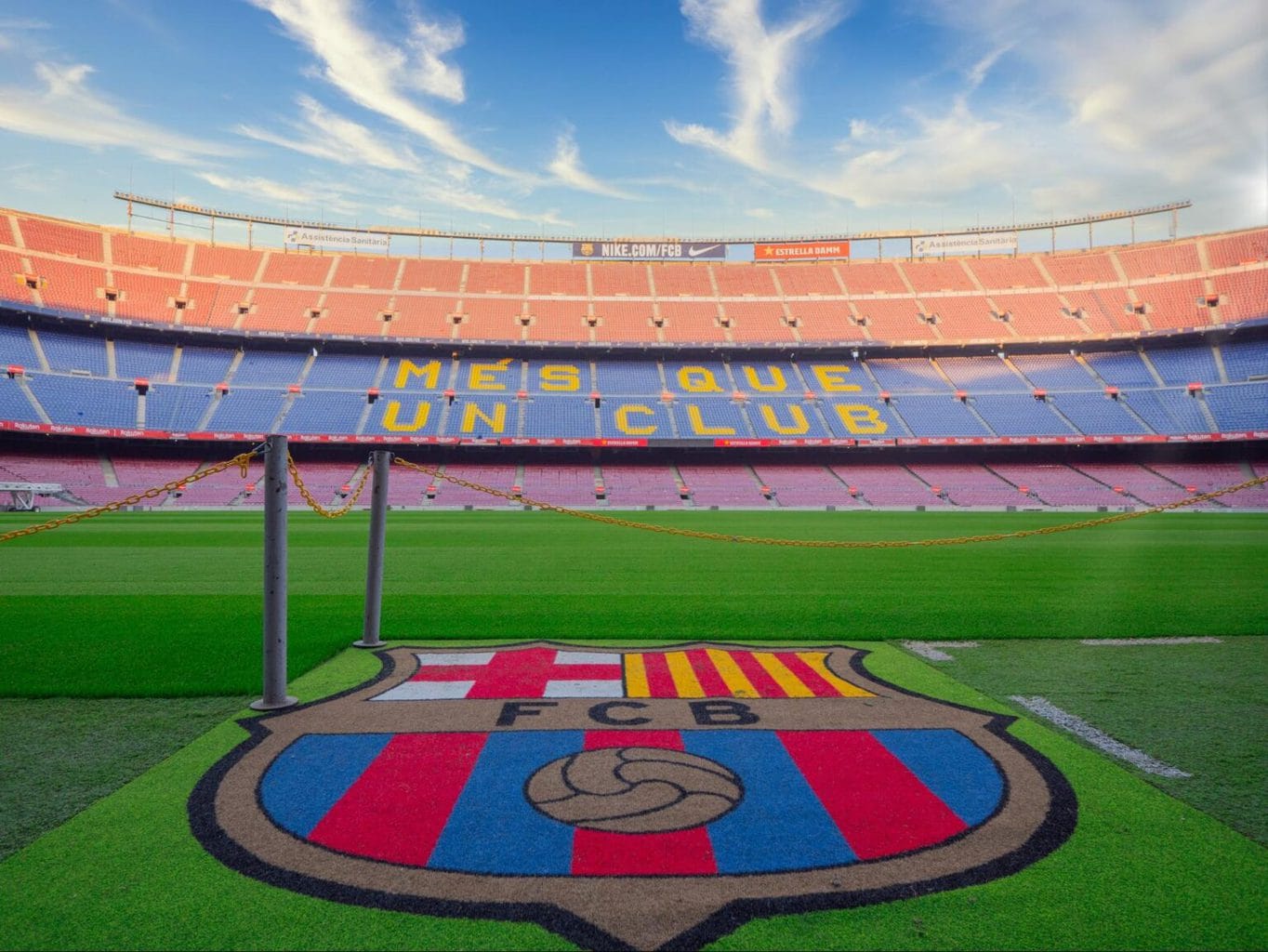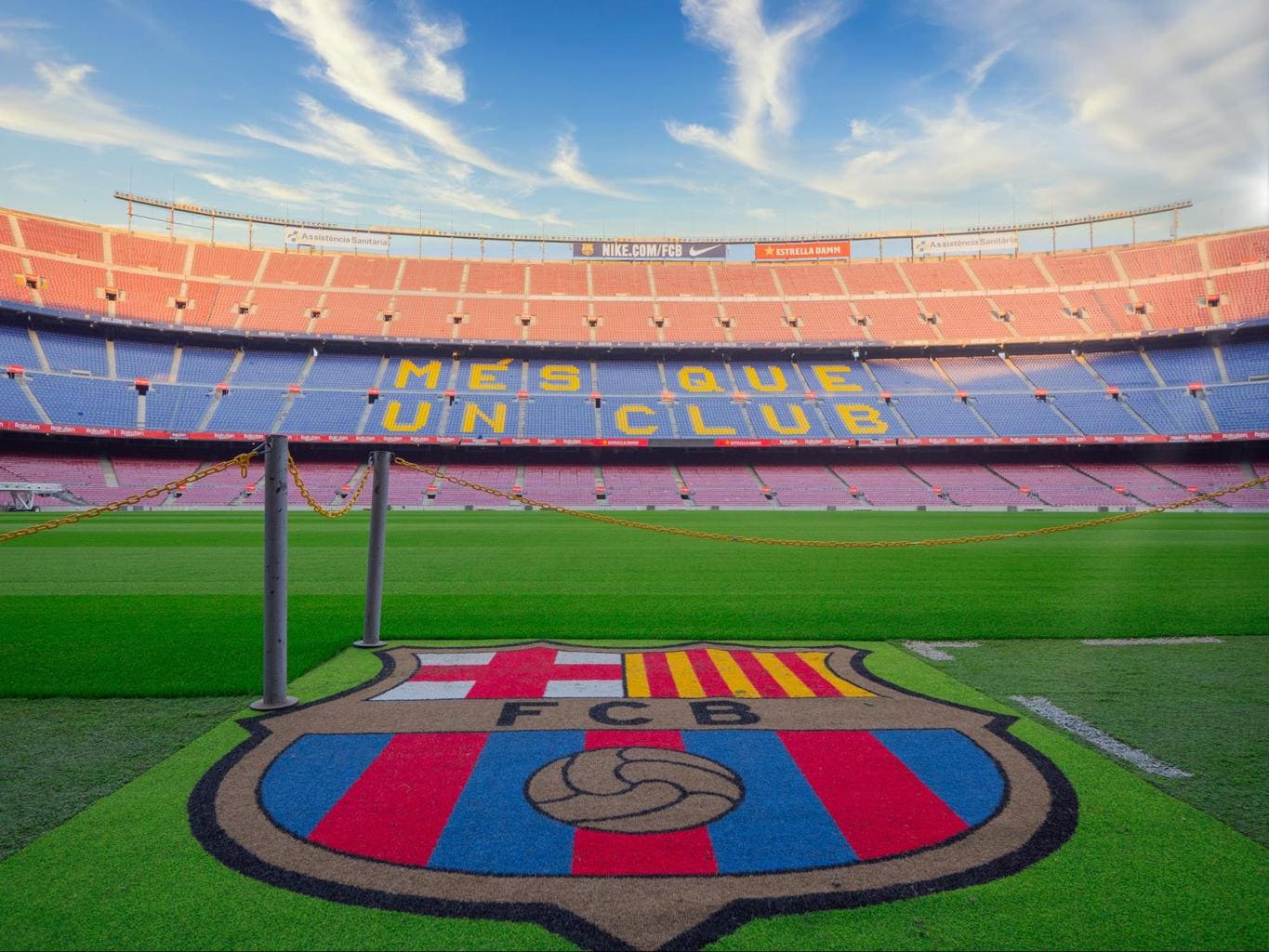 It doesn't really matter whether you're a Barça fan or not, visiting the grounds of FC Barcelona is an adventure that truly lives up to its motto "Mes que un club" (More than just a club).
The stadium is called Camp Nou, which is an official statement after president Joan Gaspart called a referendum in 2001 to clarify whether it was Camp Nou or Nou Camp where 68.25% of its members voted for the former (to note that in Catalana like in all Latin language, adjectives come after nouns).
Camp Nou is Europe's largest stadium and one of the largest in the world. When full, it can accommodate almost 100,000 people sitting.
FC Barcelona the second oldest football club in Spain (after Seville) and one of the oldest football clubs in the world, founded by a German migrant, Mr. Gamper, in 1898, 40 years after the first football club was founded in the UK.
The funnest fact about FC Barcelona is that the fans are called culers from the word "cul" referring to the fans' bums. Why? Well, due to the original stadium in Carrer Industria becoming too small for fans, they would sit on the wall surrounding the stadium. If you were walking outside, you'd see all the butts hanging over the wall, so people started calling them culers.
Barca is the wealthiest club in the world by revenues, with over EUR800 Million in 2019, 10% more than the next club on the list, Real Madrid. It is also one of the top-2 football clubs with the largest number of social media followers (with all social media platforms are included), more than the entire NFL league.
Here are some great options for tours of Camp Nou:
| Tour  | What's included | Book it | Price |
| --- | --- | --- | --- |
| Basic tour | Barça Museum and tour of Camp Nou | Book it here | 28 EUR |
| Camp Nou guided tour | Barça Museum, guided visit and tour of Camp Nou | Book it here | 45 EUR |
| Camp Nou tour Plus | Barça Museum, virtual reality experience, audio guide and tour of Camp Nou | Book it here | 35 EUR |
| Match day tour | Barça Museum, Press zone, VIP terraces, personalized pass, private tour with official guide, exclusive players zones, walk on the pitch, Barça gift | Book it here | 119 EUR |
| Players experience tour - VIP tour | Barça Museum, Sit in the press zone, personalized photo, virtual reality experience, private tour with an official guide, Changing room, walk along the pitch, Barça gift, audio guide | Book it here | 149 EUR |
| Various tours on Getyourguide | All tours from basic to a guided tour with a sports journalist where you get to discover hidden secrets | Book it here | Various |
A Parisien icon rejected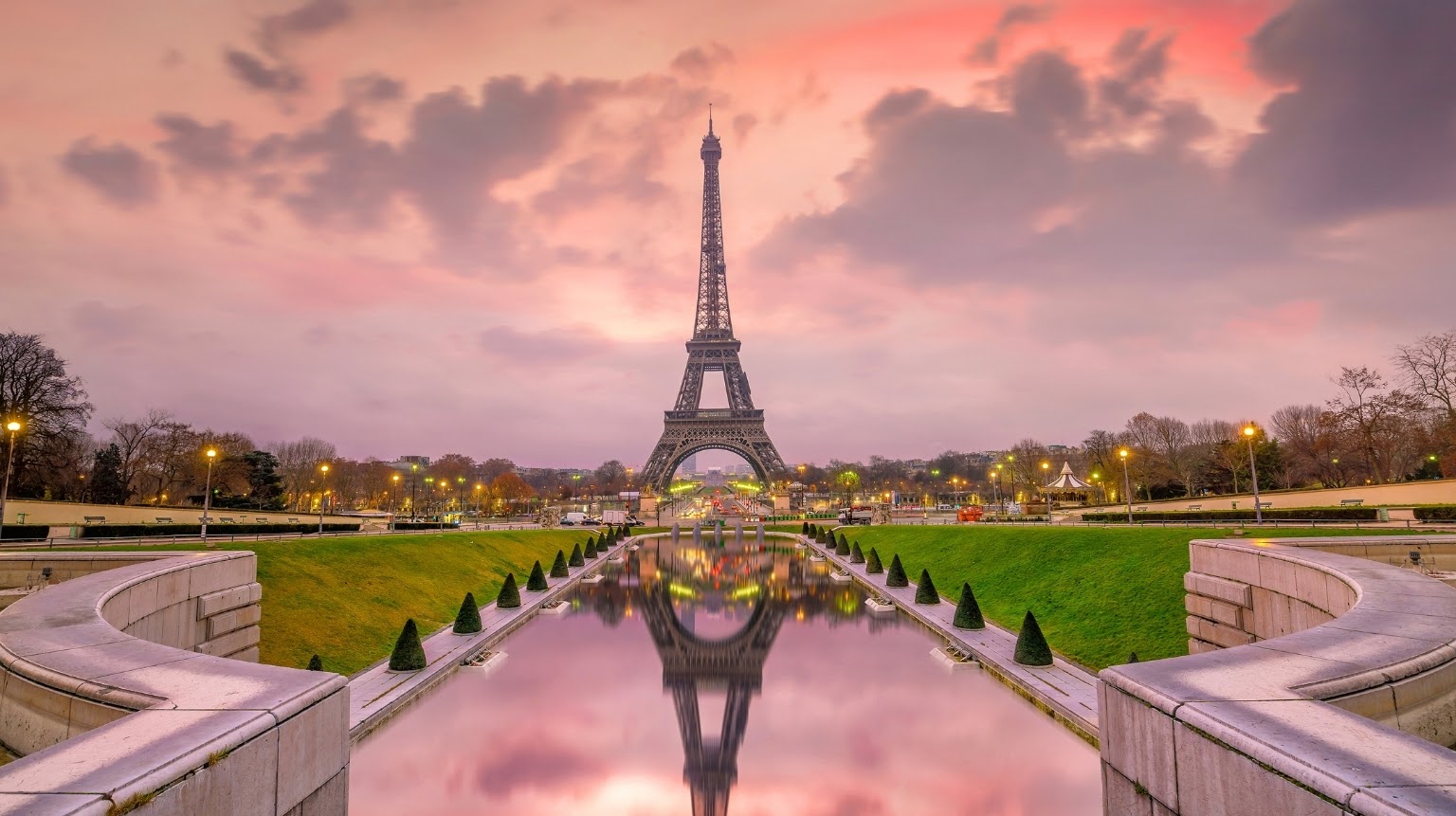 Did you know that the most iconic symbol of Paris, and possibly the world, was originally intended to be placed in Barcelona?
Gustave Eiffel's world-renowned tower was rejected by Barcelona authorities stating that it would be a blemish to the city's skyline. Personally, we would have to agree with this as we can't imagine Sagrada Familia in the same vicinity as the Eiffel Tower, both need space to breathe.
Walk, ride or drive?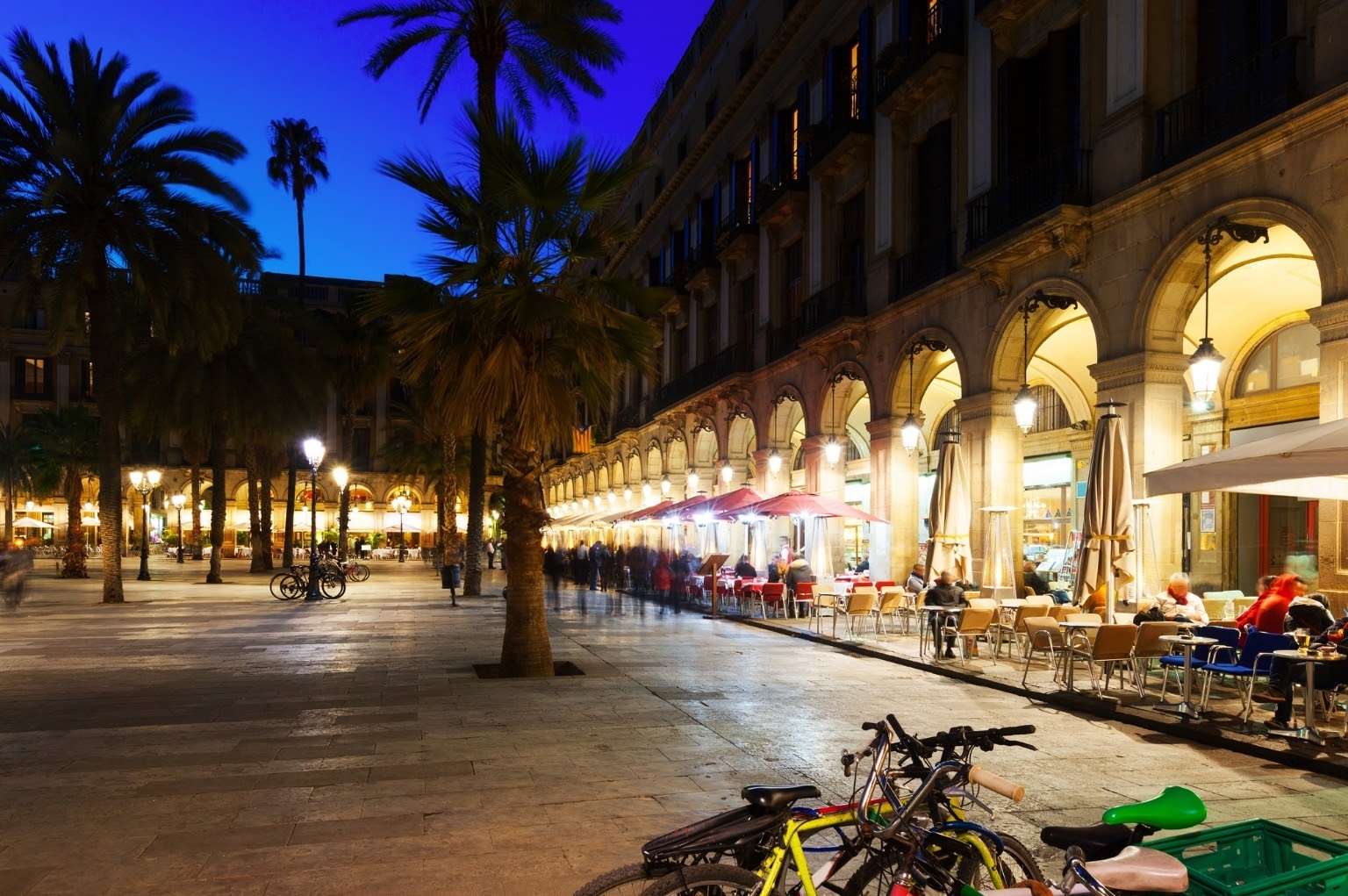 While many claim Barcelona drivers as being aggressive with a constant drone of honking, objectively the accident rate is not that bad. Global car crash death rate reports and WHO statistics don't even have the country or the city anywhere near the top of the fatalities list.
Either way, Barcelona is an extremely walkable and bike-friendly city. With Portal l'Àngel in Ciutat Vella being one of the most walked streets in Spain with 150,000 people walking it every day, this doesn't come as such an outrageous fact about Barcelona.
In addition, there are roughly 230km of bicycle lanes spiraling throughout the city, with the number only set to increase. You can easily rent a bike with the bike-sharing app Bicing. It is one of the top bicycle-friendly cities in the world according to the Copenhagenize Index. Here's a nice interactive map of the area to plan your pedalling adventure with Bicing station locations.
Facts about the Port of Barcelona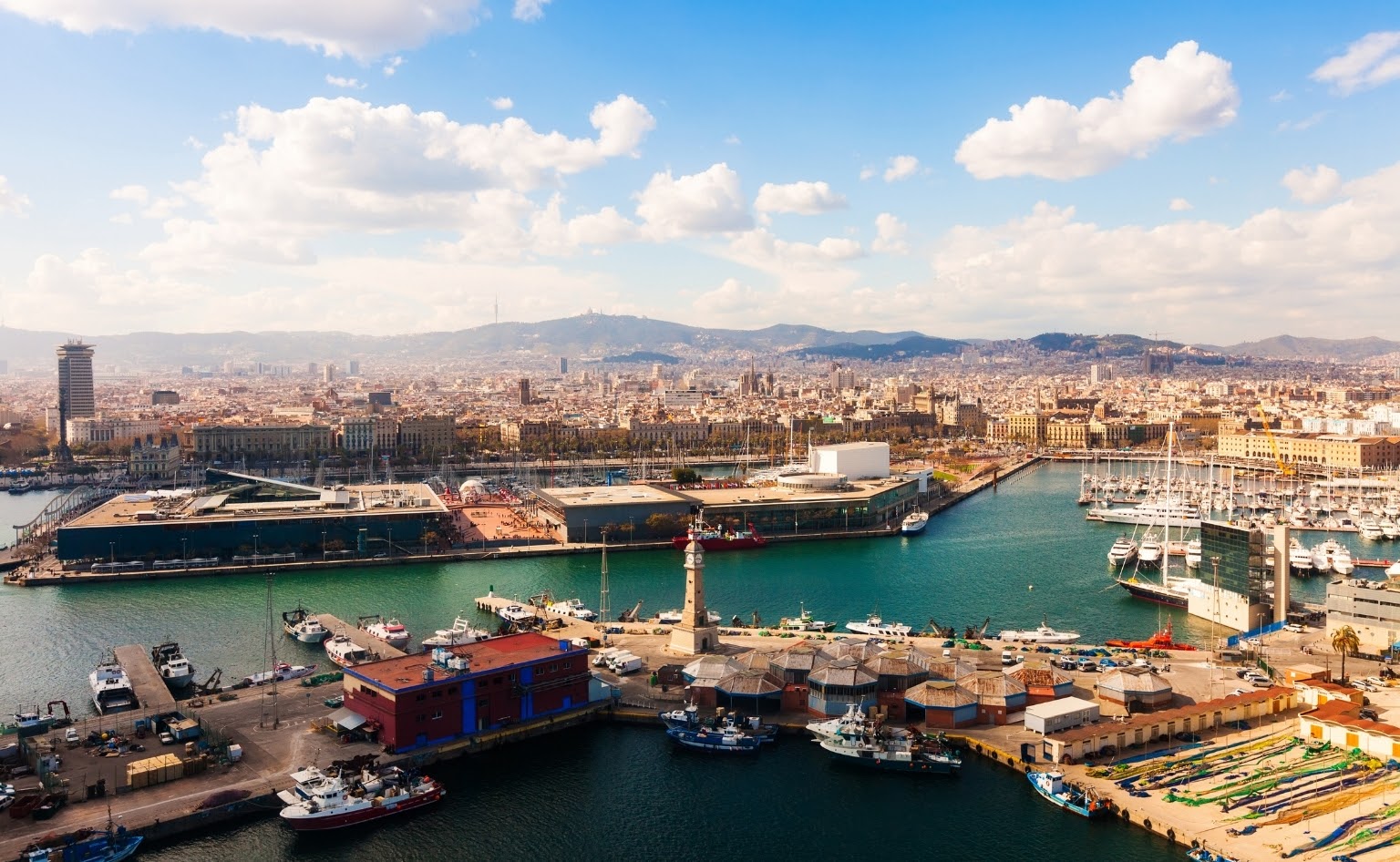 The Port of Barcelona is a very busy place. Other facts about Barcelona articles state that it's one of the busiest in the world, but they're unclear as to the specifics. It is nowhere near the busiest container port (lying somewhere in the 40s), but it is currently ranked within the top passenger ports in the world, welcoming around 3.1 million passengers in 2019 at seven international cruise terminals. In the Medietarrean, Barcelona is the busiest cruise port, ahead of Venice.
Within the port of Barcelona lies Port Vell, which is home to the Maremagnum shopping mall, the only commercial shopping mall in the region allowed to open on Sundays and public holidays.
If you're looking for easily accessible epic views you can venture to the aerial tramway in Port Vell that opened in 1931. It starts at Miramar station with an altitude of 187 feet and extends to 351 feet at its peak at Torre Jaume I. The tramway ends at Torre Sant Sebastia, a bit lower at 282 feet.
Parks & museums galore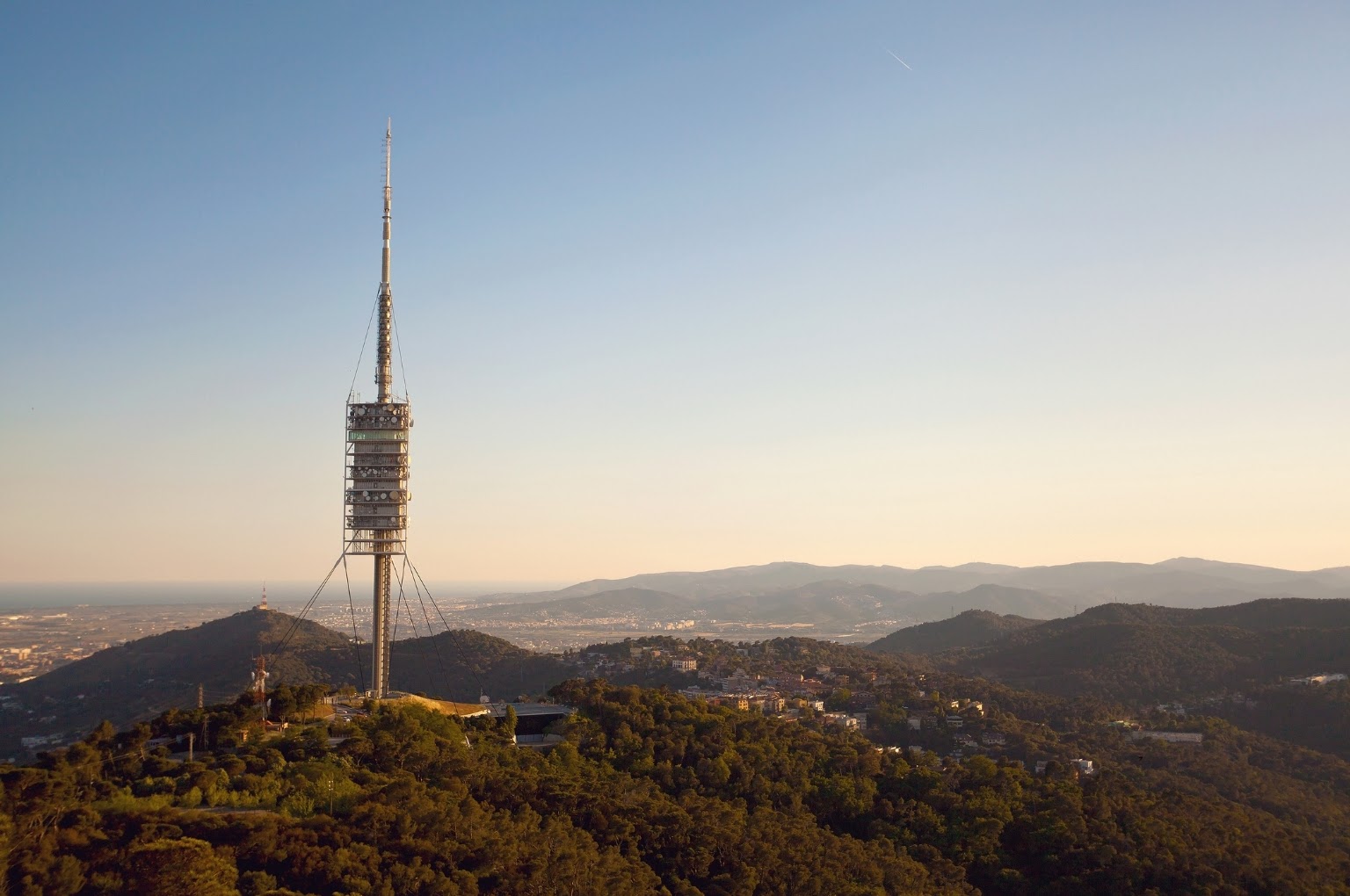 Barcelona, much like Cape Town in South Africa, is a perfect blend of coast, mountain and greenery. In fact, 11% of the city is covered in over 68 green spaces including all of the beautiful parks.
If you've ever been to New York City, you'd know how awesome it is to visit the sprawling Central Park. Well, a little known fact about Barcelona, is that it houses the world's largest metropolitan park at 84.65 sqm, Parc de Collserola, which is roughly 25 times bigger than Central Park, which is a measly 3.41sqm!
There are hiking trails, bike paths, picnic areas and restaurants throughout the massive area with many peaks to summit like Turó del Puig, Puig d'Olorda, Turó de Valldaura, Turó de la Magarola, Puig d'Ossa and Puig Madrona. The highest is Tibidabo, which goes up to 512m and is most well known for its amusement park with the colorful ferris wheel overlooking the city.
If this isn't enough green for you, Barcelona has a plethora of parks that range from rough and rugged to easily accessible with sites and attractions. Montjuic Park is a great spot to visit if you'd like to see sculptures and attractions among the foliage.
The Museu Nacional d'Art de Catalunya (MNAC) and its large Corinthian columns are a sight to behold. You'll also find Spain Square here and La Font Màgica de Montjuic (The Magic Fountain) which lights up for a show at night, similar to something you might see in Macau, but less kitsch. There's also the Jardí Botànic Històric de Barcelona (Botanical Gardens), the Greek Theatre, the Joan Miró museum and the Laribal Gardens to wander around on Montjuic.
Of course, there's Parc Guell with touches of Gaudi's trencadis mosaics and plenty more parks to explore like Ciutadella with a Zoo and a lake to row around, the Horta Labyrinth Park to get lost in a maze, well manicured Cervantes Park for walkers and joggers, avant-garde Poblenou Central Park designed by French architect Jean Nouvel and many many more.
Barcelona also boasts around 55 museums to keep you entertained from Europe's largest aquarium in Port Vell to plenty of art museums. The most interesting museums include:
If you're visiting Barcelona for the museums and attractions, it's imperative that you get the Barcelona Express Card before you go. It basically gives you 2-day access to free travel on public transportation and major discounts to museums, cultural venues, leisure facilities, nightclubs, shops, restaurants, and lots more. Perfect for a weekend trip! You can book it online here.
This card is for those who are staying up to 5 days and provides access to over 25 of Barcelona's best museums and attractions with public transportation. There are options for 3, 4, or 5-days. You can book it here.
Then there's the heavily popular Barcelona Articket where you can gain access to permanent and temporary exhibitions of the top 6 art museums in Barcelona and includes a whopping 45% discount on tickets and skip-the-line access. Particularly the Barcelona Museum of Contemporary Art, Picasso Museum Barcelona, Fundació Antoni Tàpies, Joan Miro Foundation, Museu Nacional d'Art de Catalunya and the Centre de Cultura Contemporània de Barcelona. You can book it here.
Invention of the meter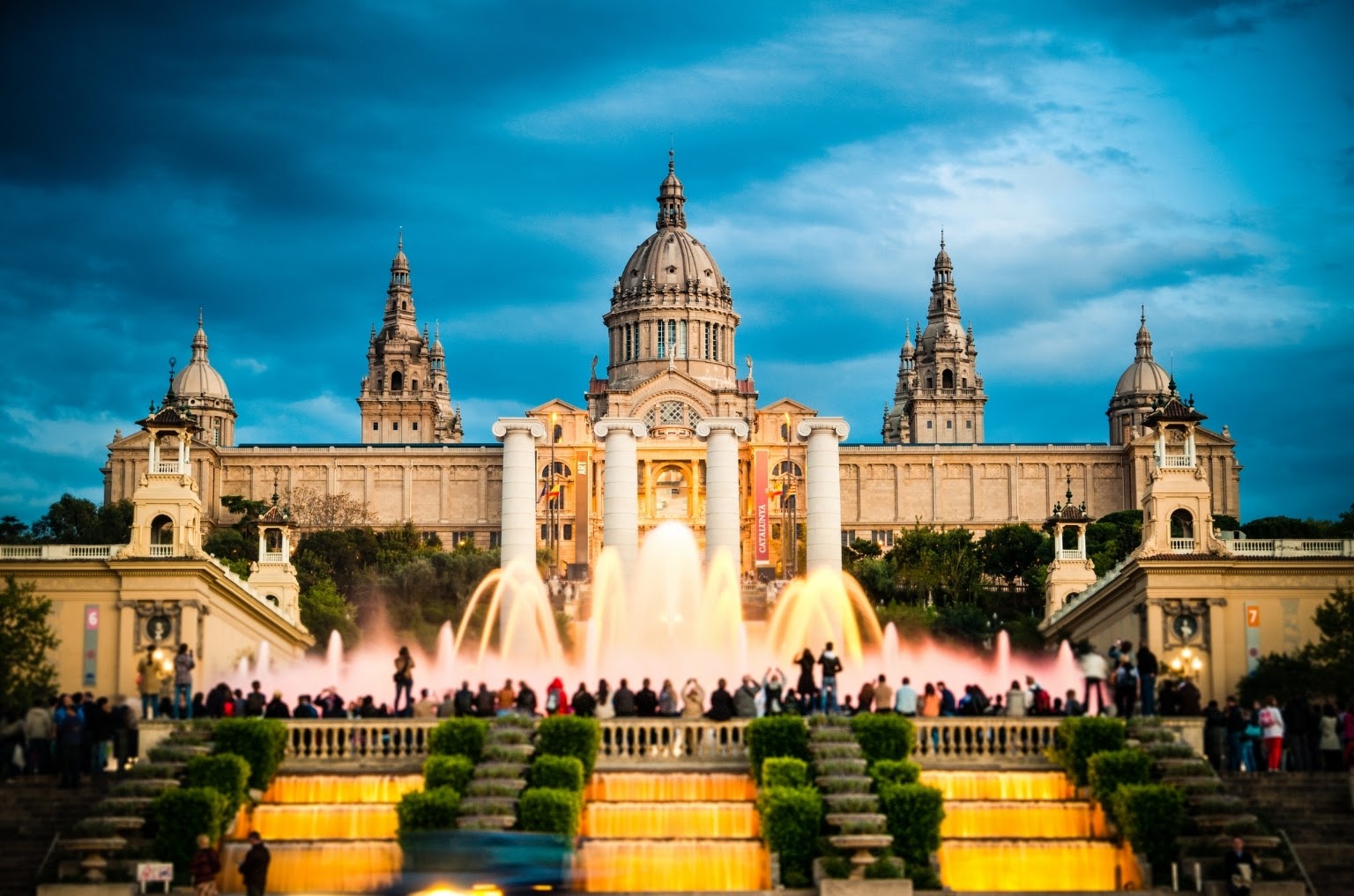 While many of our American readers prefer to use feet, those of us that use the metric system will be well versed in the meter. One interesting and little known Barcelona fact is that the French astronomers, Jean Baptiste, Pierre Francoise, Andre Mechain and Joseph Delambre calculated the distance between the North Pole and the Equator in the 1790s from the city.
So, what do French astronomers and the North Pole have to do with a city in Catalonia? Well, these clever folk worked out the solution through the meridian arc distance that lies between Dunkirk and Montjuic's fortress in Barcelona. And voila, the 'meter' was invented!
Barcelona food facts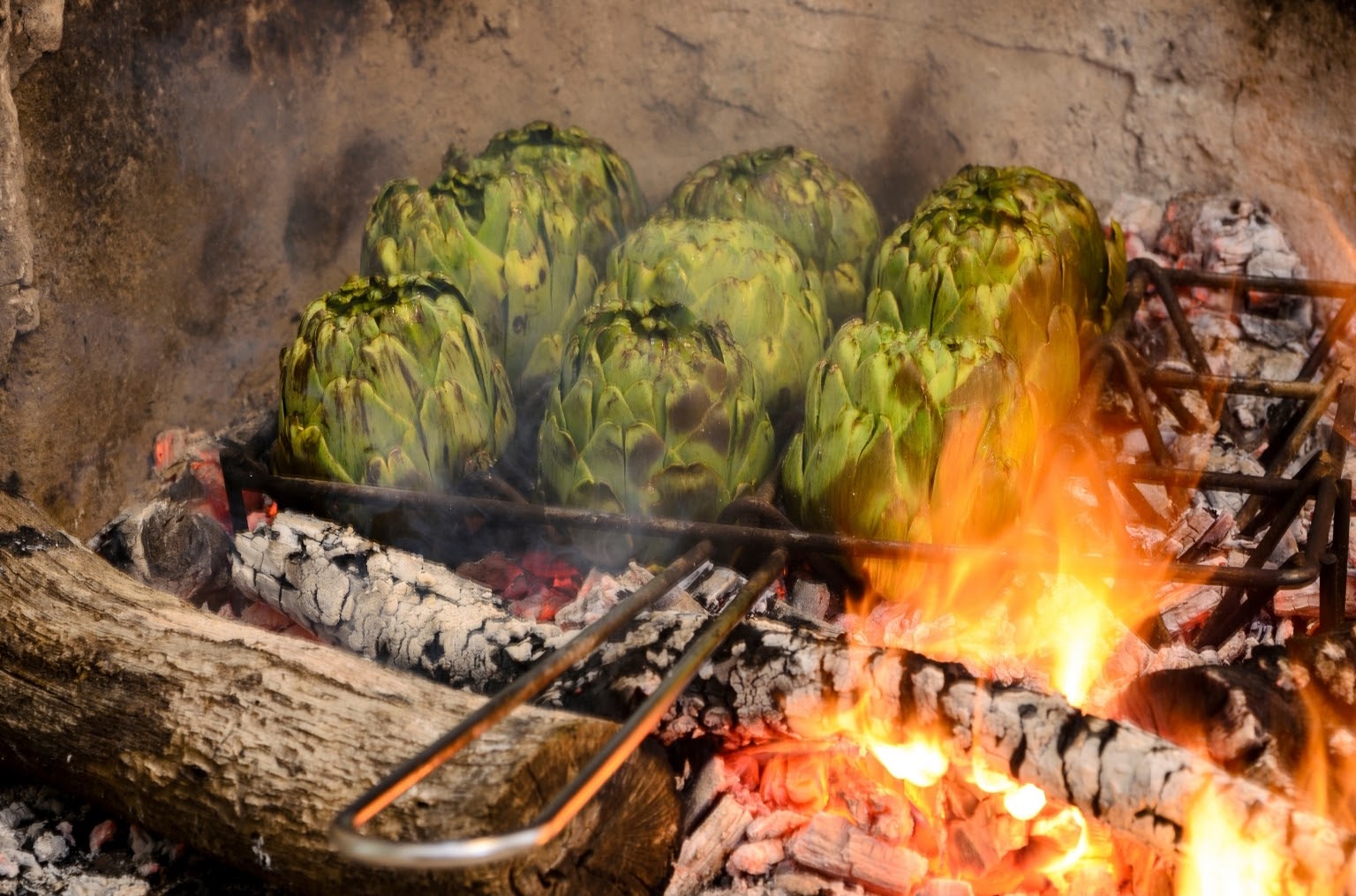 If you're into fine dining, then Barcelona is the perfect place for you as it houses a total of 22 Michelin-star restaurants (equating to 31 stars). We have tried many of them and can attest to their absolute deliciousness. We particularly love Gaig, AbAC, Lasarte and Disfrutar.
But Catalan cuisine has also given way to some of the world's most renowned chefs and restaurants, although they are not in the city. Ferran Adrias was awarded Best Chef in the World several times and elBulli Best Restaurant in the World. Later came the Roca Brothers and their Celler de Can Roca. All of them are about 1h drive from the city, in the Costa Brava region.
Special holidays in Barcelona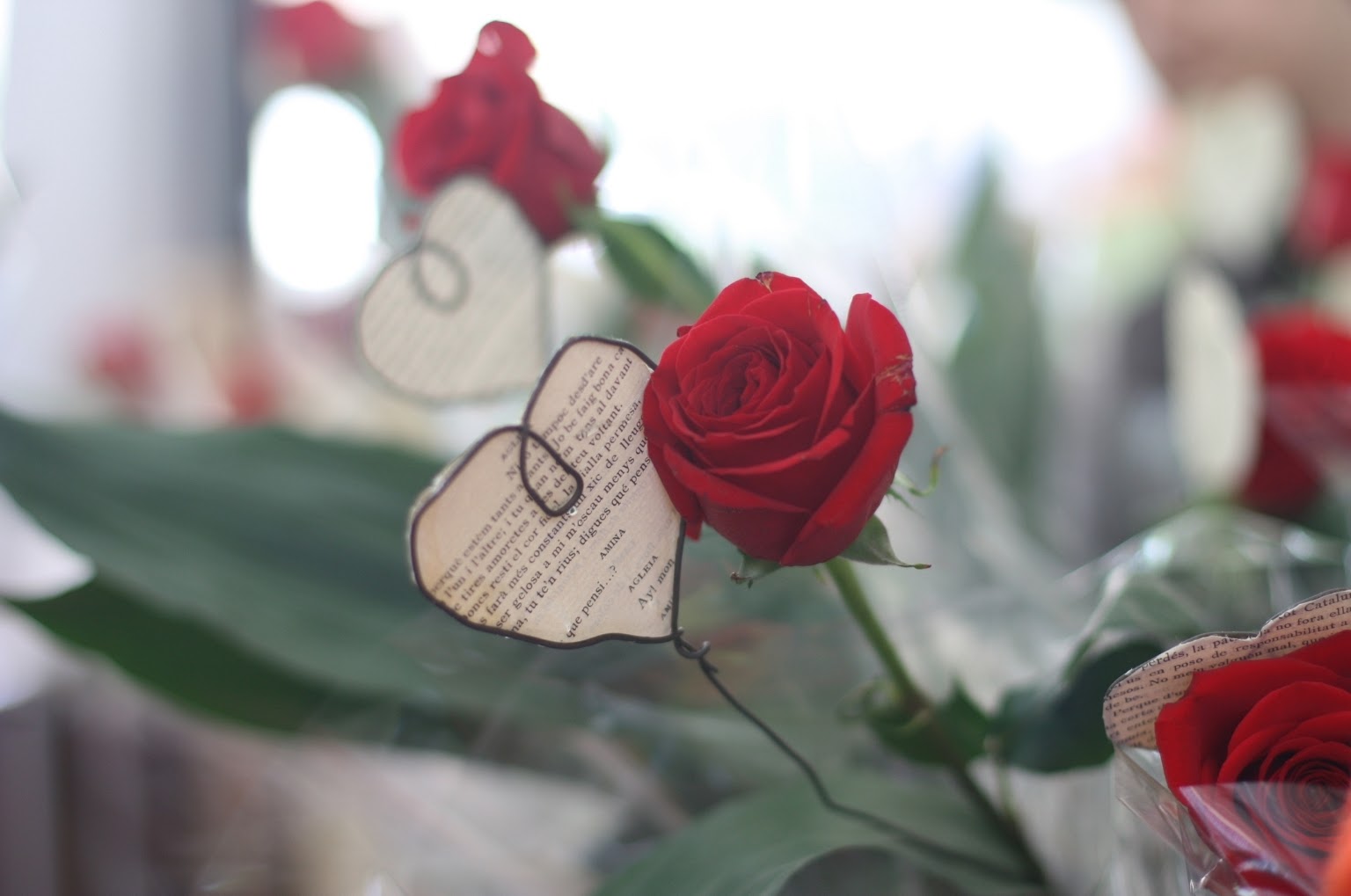 Come to Barcelona on February 14 and you may be disappointed. Return on April 23rd and you'll find roses and books being swapped between lovers.
Why? That's because people in Barcelona and the rest of Catalonia celebrate both Saint George's Day (Día de Sant Jordi), which is their version of Valentine's, and The Day of the Book (Día del Libro) on the same day.
UNESCO, gaining inspiration from this, declared April 23 as International Day of Books. As Barcelona is a recognized UNESCO City of Literature, this makes perfect sense.
Beyond this, the most celebrated festival in Barcelona is Festes de la Mercè. Held annually on September 24, it honors the city's Patron Saint and Protector, The Virgin de La Merce. This is a very long tradition that has been celebrated since 1871 as a holiday.
You can pay your respects to her at the Basilica of Our Lady of Mercy, a Baroque-style basilica very close to Barceloneta. You can even see the statue of The Virgin de La Merce from the seaside promenade. But what the celebration is about is party, music, concerts, food and street folk dances and processions, don't miss it!
A progressive city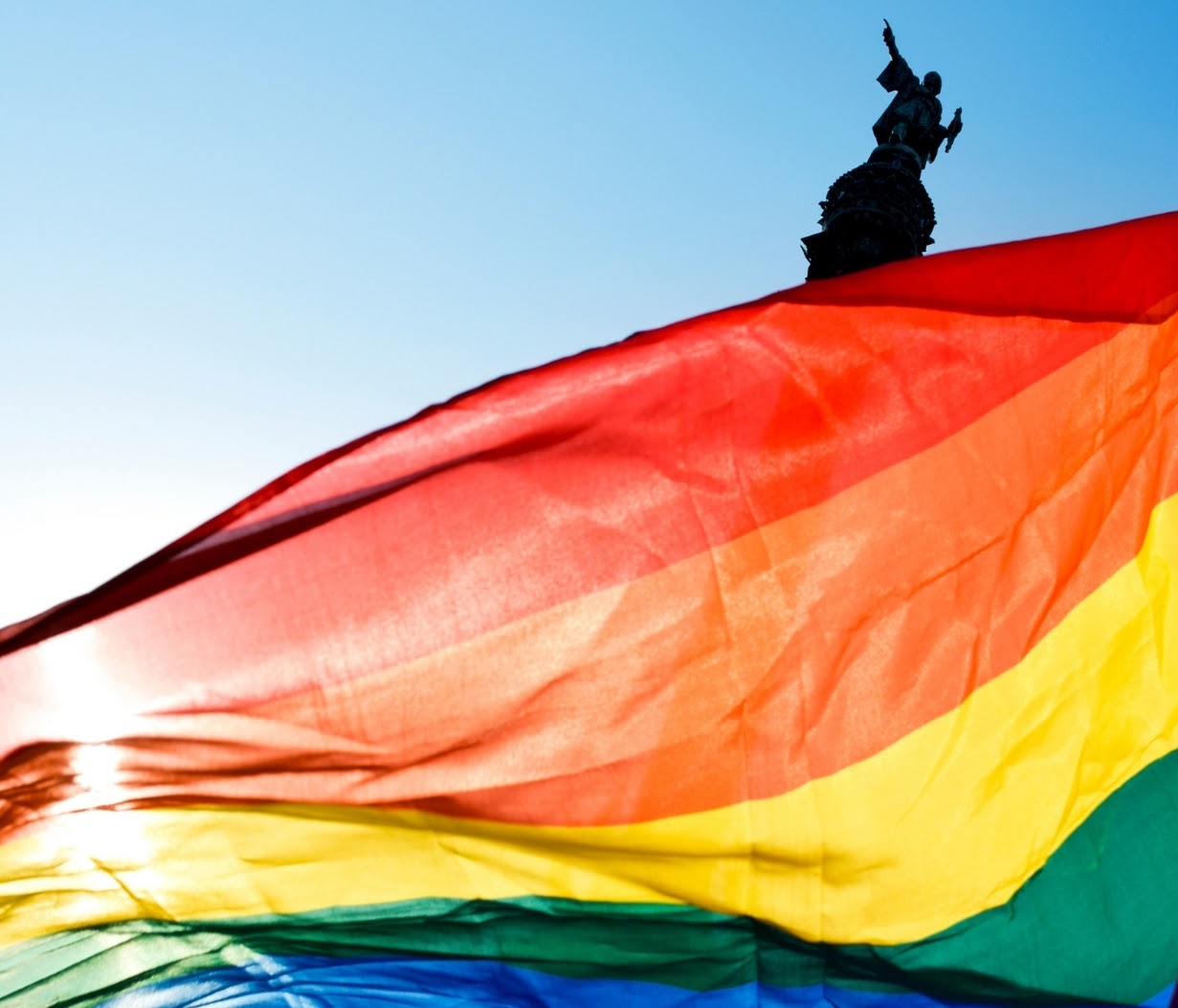 Barcelona is a truly progressive city. Spain was the fourth country to legalize gay marriage in the world in 2005 and there is even an anti-homophobia law that was passed in 2014. Along with its neighboring port city of Sitges, Barcelona is one of the top LBGTQ+ tourist destinations in the world. The Pride Festival occurs annually in June and is attended by thousands.
Another progressive stance that the city has taken is the decriminalisation of cannabis. This doesn't mean that it is 100% legal. It's an issue of semantics. In order to be able to enjoy a spliff in Barcelona, you need to become a member of a Asociaciones Cannabicas or Cannabis Club.
When visiting one of these establishments, you do not "buy" weed, but rather "have", "get", "try" or "contribute" to some weed. This means that you are not actually allowed to possess marijuana or even smoke it in public, but become a member and visit one of these clubs. It is a different system than that of Colorado in the US or Amsterdam in the Netherlands.
The top three clubs that the Barcelona Weed Guide suggest foreigners join are Dragon Cannabis Club, Barcelona Cannabis Club (BCNCC) and The Plug BCN. It can be difficult to join as a foreigner and especially as a tourist, so if you do want to partake, you will need to do your research. One of the best ways is to apply for an invitation online and then provide your invitation when you visit.
A powerful computer
While progressive, one doesn't really equate Barcelona with high-tech. Yet one of the strangest facts about Barcelona is that it's actually home to one of the most powerful supercomputers in Southern Europe. You can find mareNostrum, as it's called, at the Polytechnic University at the Supercomputer Center. It weighs around 40,000 kgs.
Startup mega center
Barcelona is a really big competitor for the most important cities in Europe for startups. The biggest competitors over the years have been London, Berlin, Amsterdam and Barcelona. 2021 saw Berlin take over London to receive the top spot due to Brexit and COVID, while Barcelona shares third place with Amsterdam.
The leadership board is based on an annual survey by DEEP Ecosystems, which is based on 1,295 founder votes from 29 countries. Berlin received 39% of the founder votes, London with 36% and Barcelona/Amsterdam with 17% each.
Some of the biggest meetups to join in Barcelona include Ironhack Barcelona – UX Design & Tech School (7,098 participants), Barcelona Startup Founder 101 (5,908), BCNewt Tech Talks (3,493), ThoughtWorks Barcelona (3,181), Glovo Tech Talks (2,944) and allWomen (2,741).