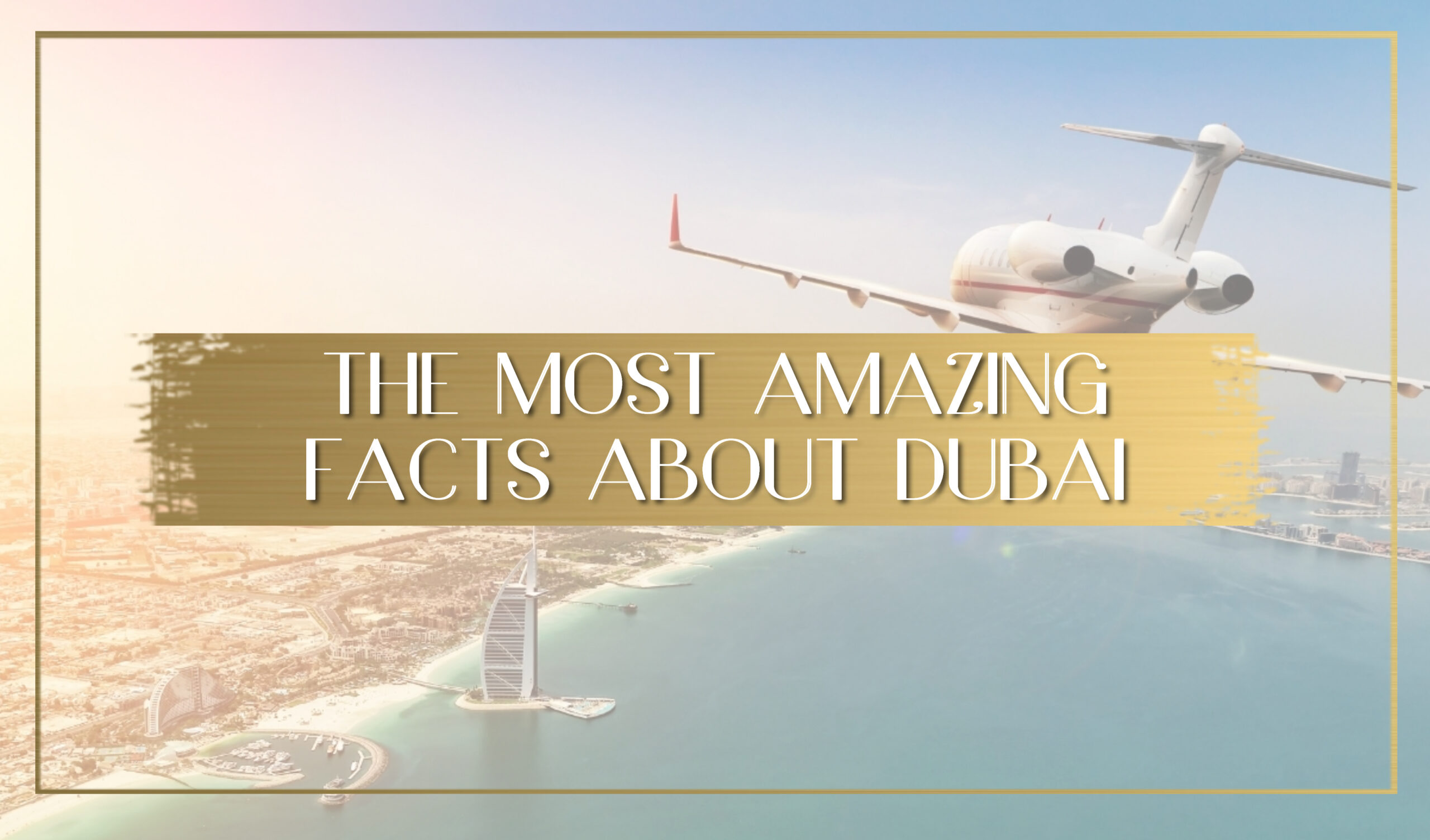 Once a barren desert with a small pearl fishing village, Dubai has since become a modern destination with over-the-top structures, a vibrant expat community, lots of things to do in Dubai and exuberant opulence at every turn. Unsurprisingly, most interesting facts about Dubai include its impressive list of superlatives.
Thanks to its accessibility and having one of the busiest international airports in the world, Dubai has become a popular tourist destination beyond being a place to layover until a flight to your next destination.
Have a look at the following facts about Dubai and we bet you will be intrigued, confused and excited to visit. After having lived there for 5 years, there are a lot of things that still surprise me. Find out more about the most visited Emirate (and one of the most visited cities in the world). 
Burj Khalifa is the source of a long list of fun facts about Dubai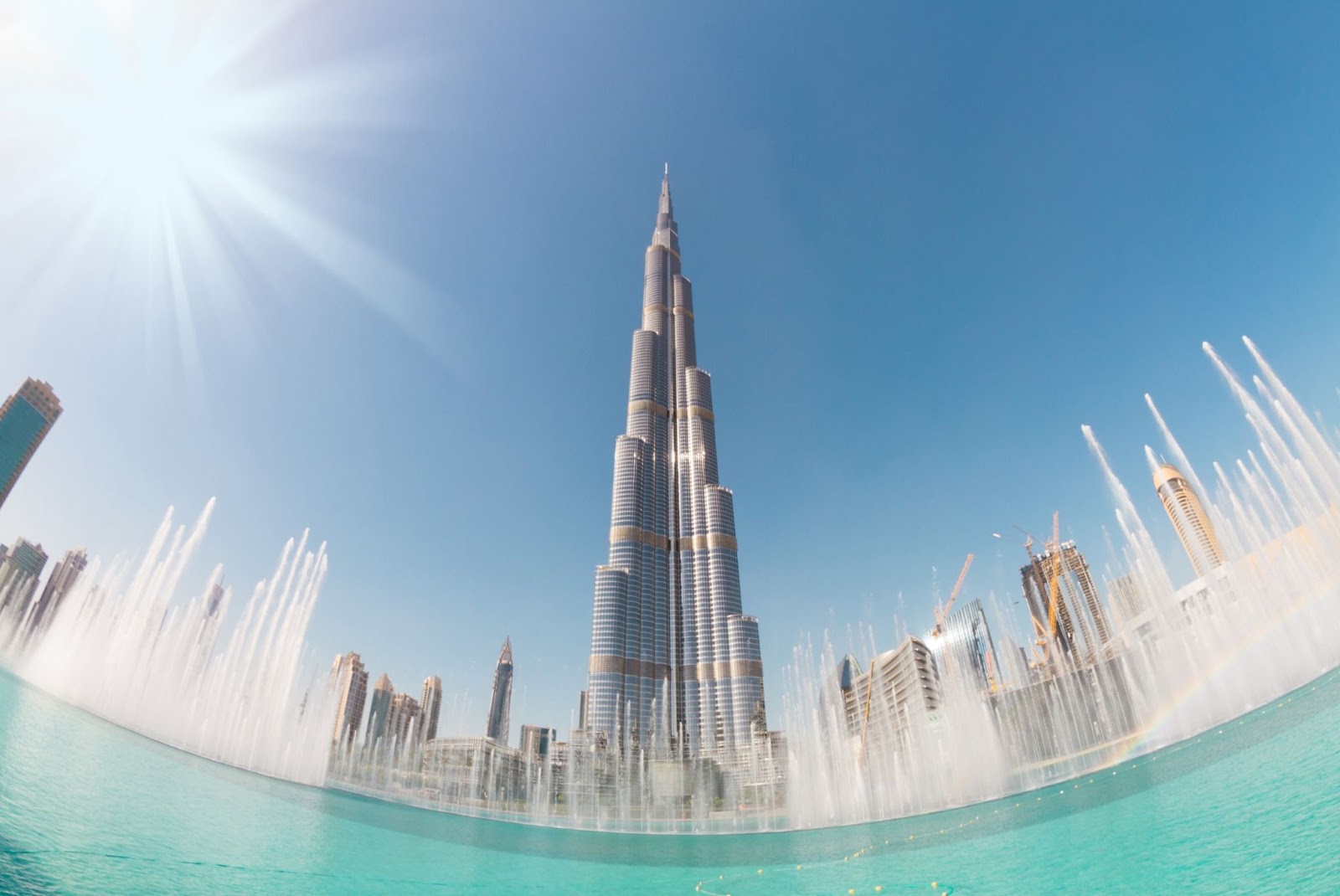 Standing at a massive 829.8m (2,722ft) high with 163 stories, Burj Khalifa is the world's tallest building and tallest freestanding structure since completing construction in 2009. Watch this space though, as Jeddah Tower in Saudi Arabia is currently building the first 1km high tower!
To imagine what 163 stories feels like, one must realise that the building can be seen from a distance of 95km.
Some of the most impressive Burj Khalifa facts include many superlatives such as having the highest occupied floor in the world (level 154 at 584m), the highest outdoor observation deck in the world (level 148 at 555m), the elevator with the longest travel distance in the world (going to level 124, traveling 244.4km which means between 2010 to 2015 it traveled 384,400km, which is the distance to the moon), and it's the tallest service elevator in the world.
While the Lotte World Mall Tower in Seoul holds the record for the world's tallest and fastest double-decker elevator (called the Sky Shuttle), a debunked Burj Khalifa fact is that it is not the fastest elevator in the world.
It actually holds a tie of third place at 1,968.5 feet/min (22m/h) with Sunshine 60 Building in Tokyo, China World Trade Center Tower III in Beijing and Shanghai World Financial Center in Shanghai.
While we don't really see the resemblance, it's nevertheless interesting to note that Burj Khalifa is designed based on a local desert flower called the hymenocallis or spider lily.
There is an Armani Hotel in the Burj Khalifa, but contrary to other Dubai facts articles, it is not one of the most expensive hotels in the world. The most expensive room is the Armani Dubai Suite at around US$9,000 per night.
While this is some people's yearly college tuition fee, it is still nothing to compare to The Palms Casino Resort's Empathy Suite in Las Vegas, which goes for over $100k per night!
One quick Dubai fact is that "burj" means tower. Burj Khalifa was originally named Burj Dubai, but changed its name to honour the ruler of Abu Dhabi, Khalifa bin Zayed Al Nahyan whose government lent Dubai tens of billions of US dollars to pay off its debts. In exchange, Dubai named its most famous building after the Sheikh.
You can do so much at the Burj Khalifa, here are a few options that we recommend that you can reserve online:
Burj Al Arab is another incredible source of fun Dubai facts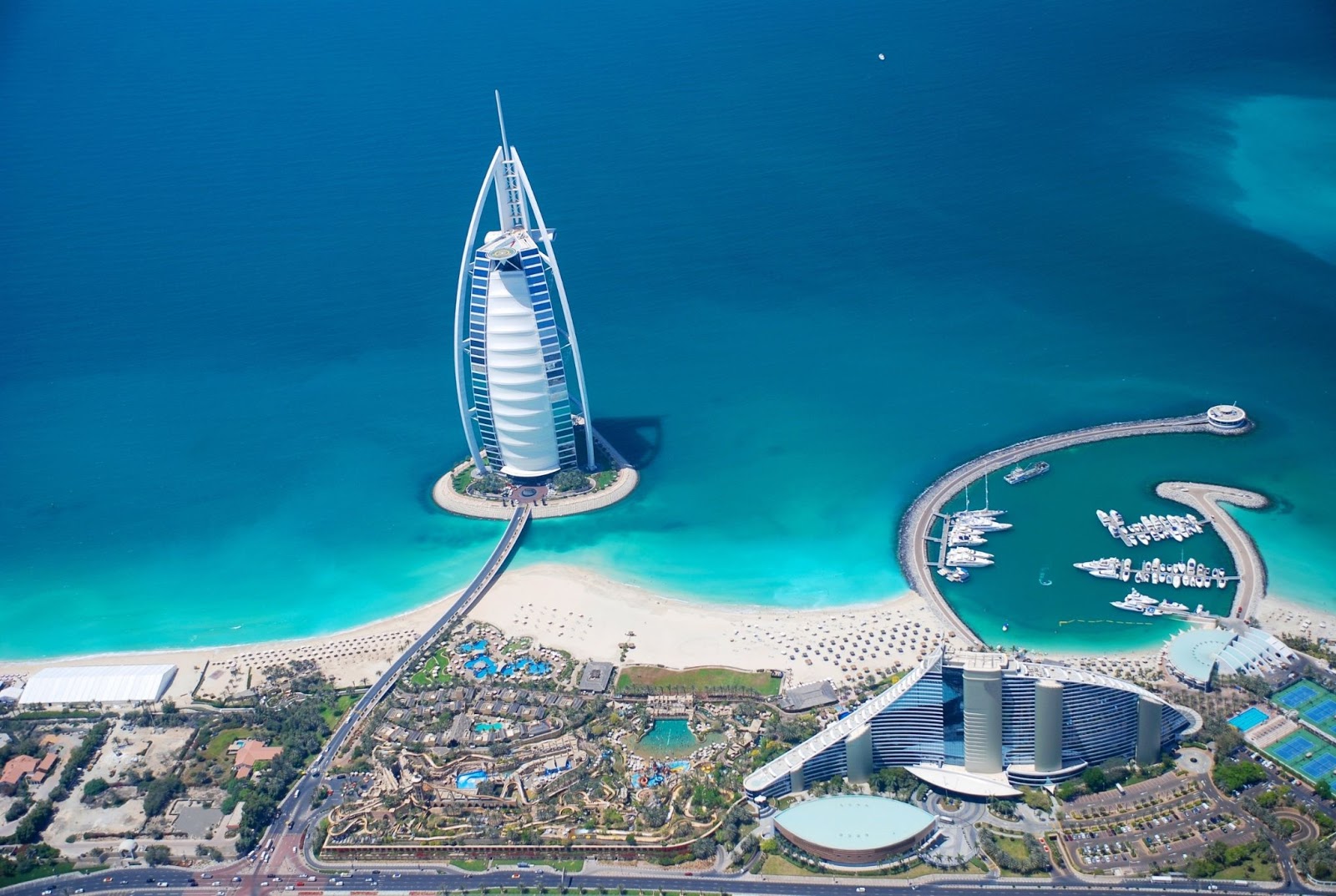 Talking about pricey stays, the Burj Al Arab is another one of the most opulent hotels in Dubai and it is exorbitantly over-the-top in many ways.
Most famously, the interior is decorated with roughly 1,790sqm of 24-carat gold leaf, it has over 24,000sqm of 13 types of Statuario marble, and it has the largest Swarovski crystal ceiling in the world with 21,000 crystals housed in the Japanese restaurant, Junsui, an opulent Milky Way that's worth an estimated US$350,000.
Like other parts of Dubai, the Burj Al Arab was built on a man-made island which is accessed by bridge. The building itself took just over three years to complete while the island took roughly 2 years.
It is the world's only certified 7 star hotel with 16 in-house florists, 2 Michelin Star Chefs (Francky Semblat at Al Muntaha and Kim Joinié-Maurin at Skyview Bar & Restaurant), a choice of 17 different pillows, a 10,000sqm luxury platform and beach area, and it supports wildlife with a designated turtle hospital.
What's more, the eiderdown duvets are extremely luxurious as they're harvested from abandoned eider duck nests in Iceland (only 2,000kg are allowed to be harvested each year).
A common misconception and mistaken fact about the Burj Al Arab is it was designed to look like a sailboat. In fact the architect, Tom Wright, designed it to look like a dhow, the traditional Arabian fishing vessel used for fishing and pearling.
If you'd like to visit the Burj Al Arab, you could go as part of a day tour of modern Dubai where you get to visit both the Burj Khalifa and the Burj Al Arab. You could also choose a tour that explores Dubai Old Town with lunch at the Burj Al Arab or take a speedboat tour of the Marina to see views of Atlantis, Palm & the Burj Al Arab from a different angle.
City or Country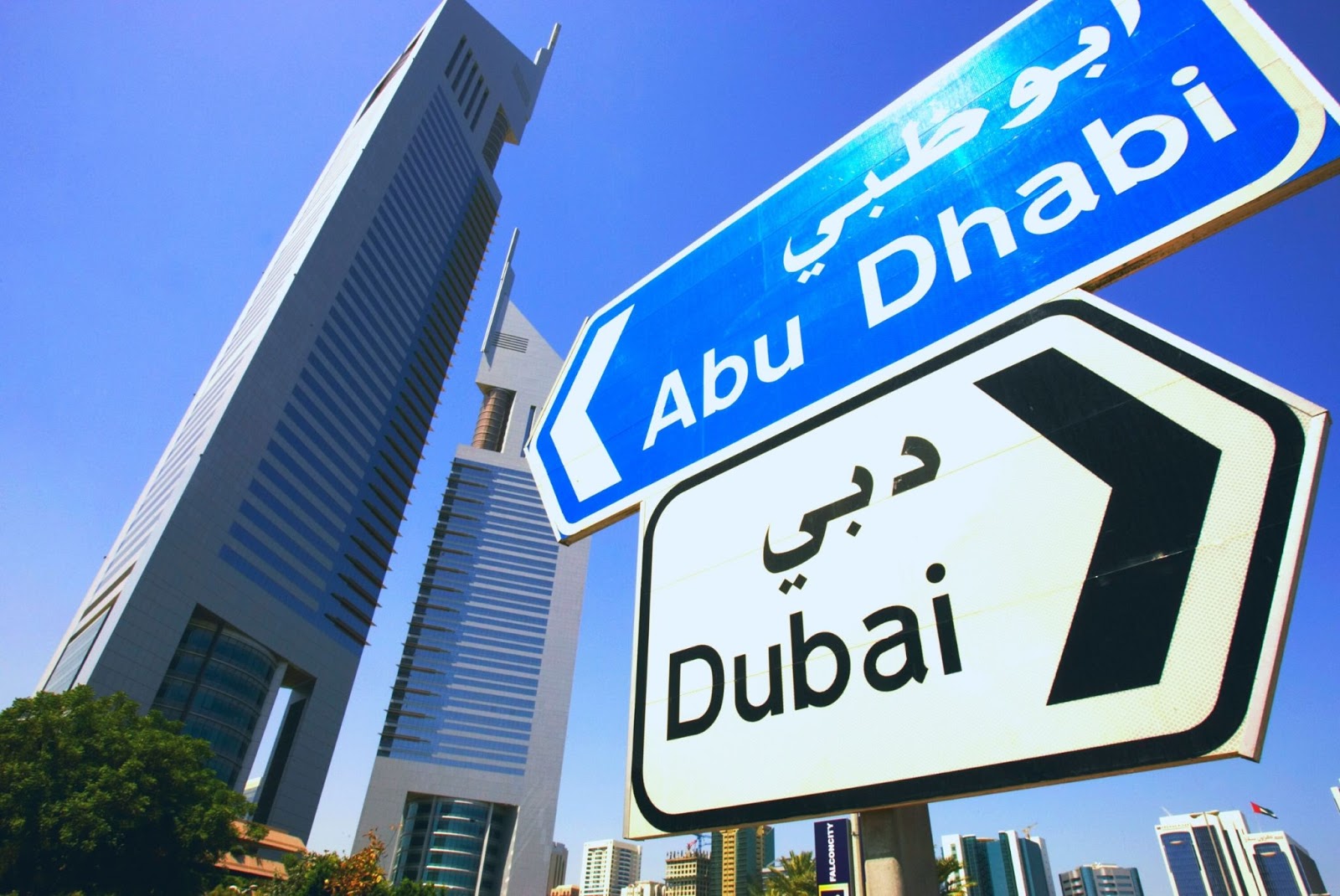 For those who know this fact about Dubai, it is pretty obvious. Yet many people still aren't sure of what the United Arab Emirates (UAE) are or indeed where they are located and I often hear people refer to Dubai as a country when it is in fact an Emirate part of the UAE.
Let's take a look at location first. Geographically the United Arab Emirates is located in the Middle East. It shares a border with the Gulf of Oman, the Persian Gulf, Oman and Saudi Arabia.
It consists of seven separate emirates in total that includes Abu Dhabi, Dubai, Sharjah, Ras Al Khaimah, Fujairah and Ajman. Formed in 1971, the UAE is a Federal Constitutional Monarchy (with Ras al Khaimah joining in 1972).
Before forming this monarchy, each Emirate was a Sheikhdom and they were called Trucial States, informal British protectorates allied but not united with the UK. Each Emirate is still a separate Sheikhdom (which means it's ruled by a Sheikh not an Emir), all being members of the ruling Federal Supreme Council. The Sheikh of Dubai is His Highness Sheikh Mohammed Bin Rashid Al Maktoum.
When it comes to Dubai, people often become confused as the name of the city is also the name of the Emirate. So just as Singapore city is the capital of the country of Singapore, Dubai is the capital city of the Dubai Emirate. Yet unlike Singapore it is not a country. While Abu Dhabi is the capital and the largest Emirate geographically, Dubai is the largest city.
A youthful masculine majority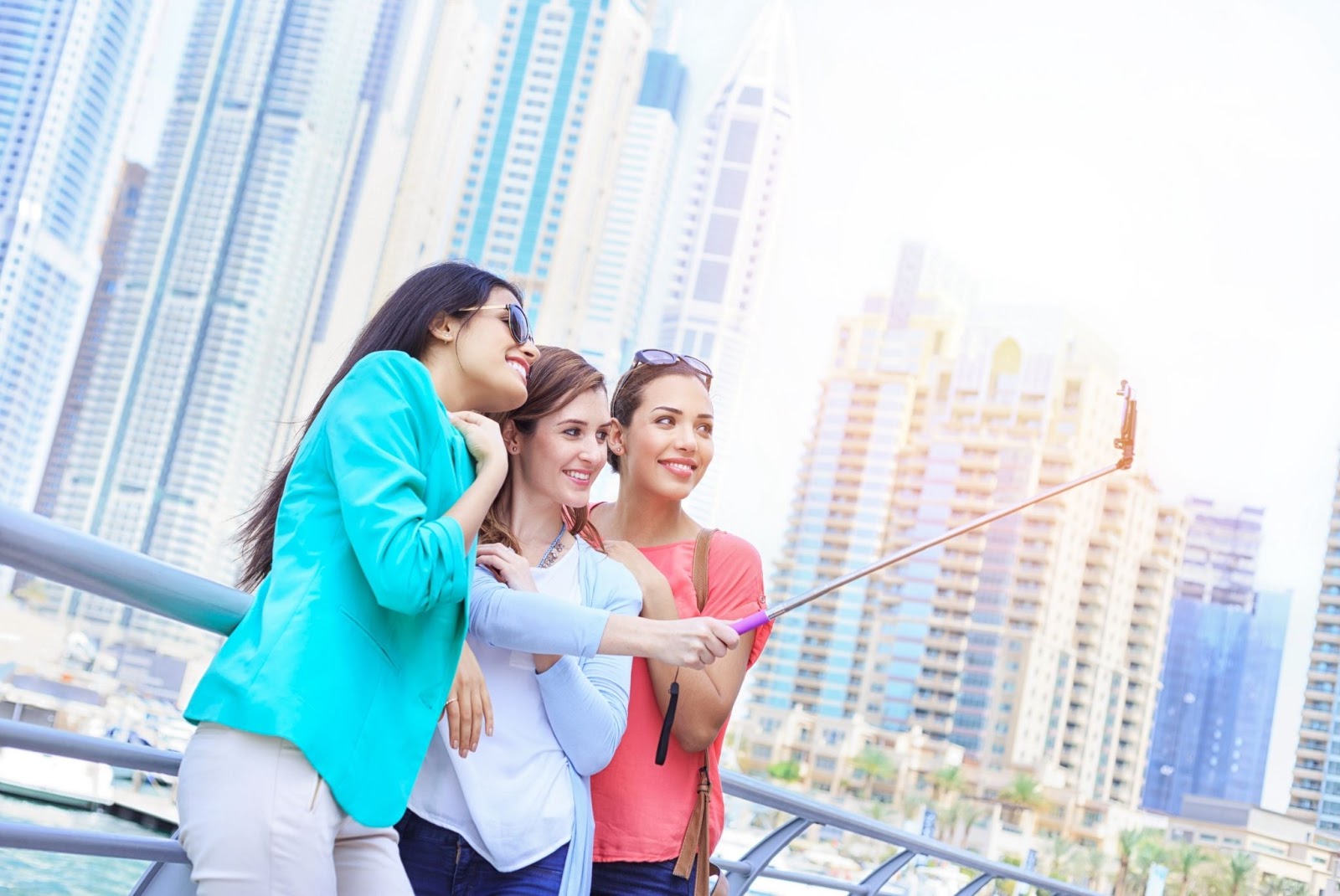 Dubai is a very youthful Emirate with the median age being 33 years old and a population of roughly 3.4 million, over 50% of Dubai is aged 25-49 with the largest numbers being 30-34 (18%) and 25-29 (16.6%). Those over the age of 50 amount to around 9% of the population.
Around 70% of the population is male, most likely due to the vast majority of foreign workers being male and not relocating with their families. There is actually a minimum salary limit set to 4000 AED in order to obtain a family visa.
Birding for all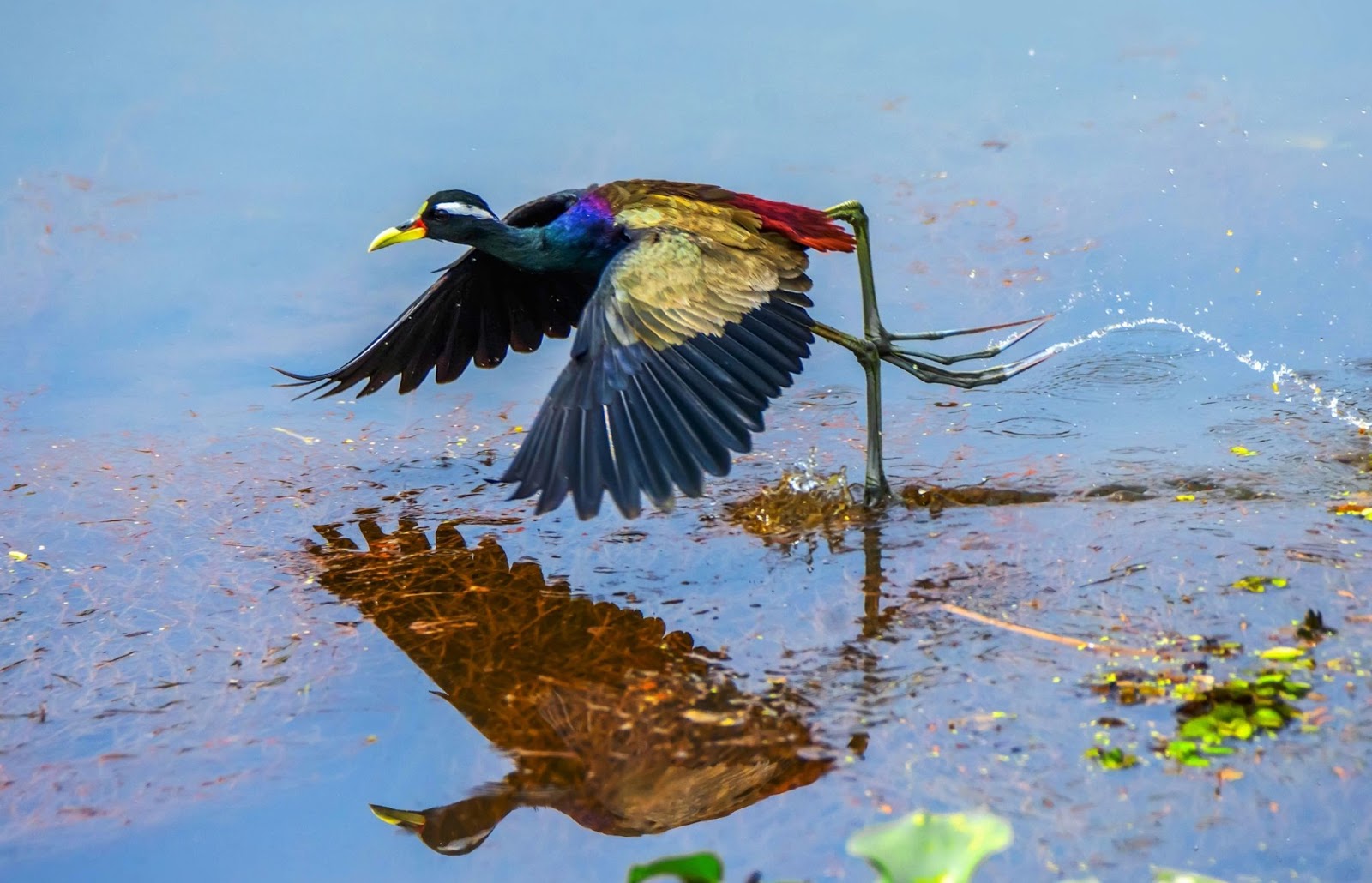 When you imagine Dubai, you most likely think about two things, the excess and the desert. Yet one of the most surprising facts about Dubai is that there are actually some really nice green spaces.
In fact some of the best things to do in Dubai include spotting flamingos at Ras Al Khor, exploring the beaches, or visiting Dubai Miracle Garden, Safa Park and the Love Lakes. It's also a very popular place for birds to migrate, with roughly 450 species calling Dubai home for a period of time, over 70% being migratory. Here's some pictures of the types of birds you can see in Dubai.
You can explore the flora and fauna of Duba's Butterfly Garden and Miracle Garden on a 4-hour guided tour.
Facts about Dubai and its malls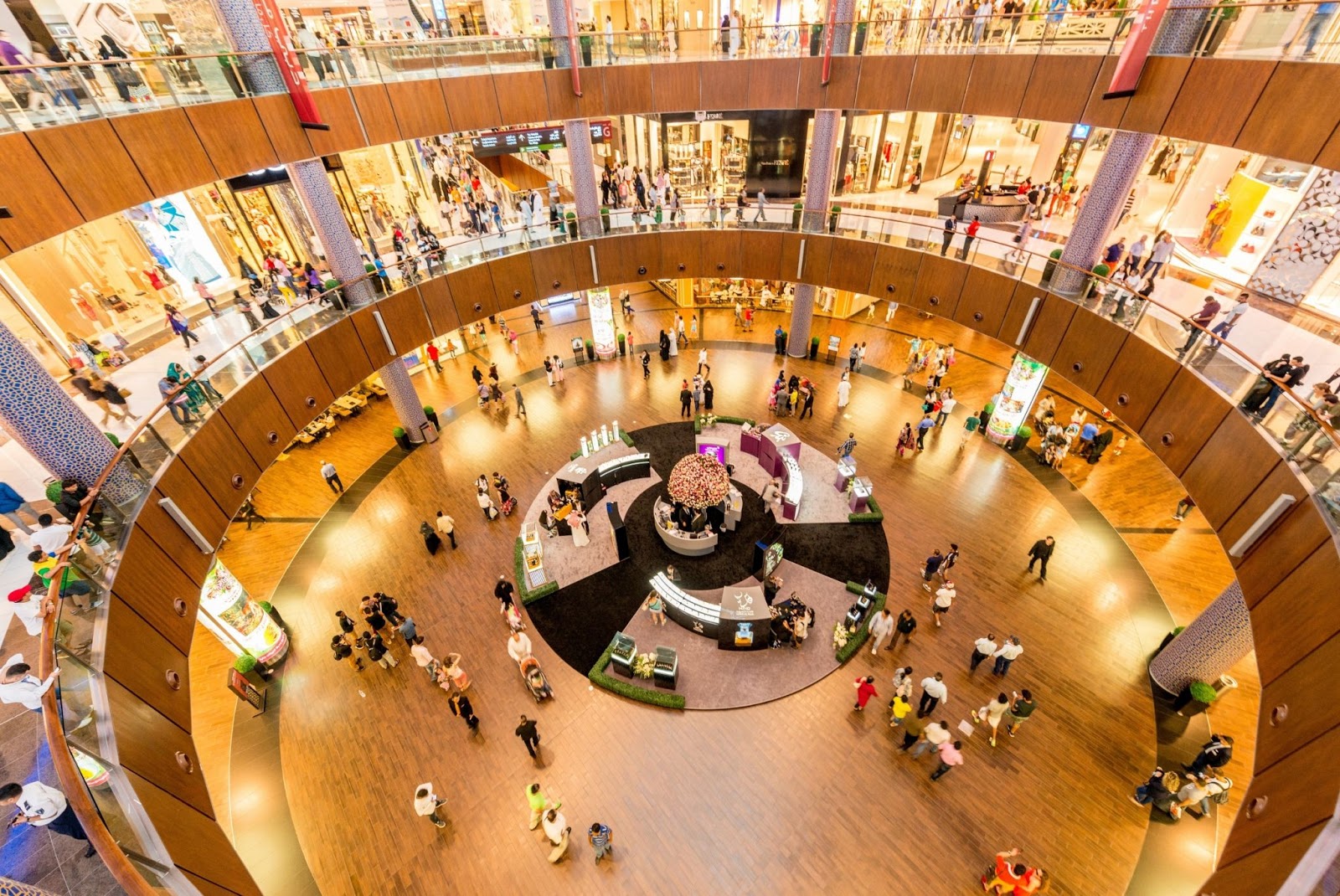 Dubai is full of malls, the largest of which is the Dubai Mall. This is the world's largest mall in size, racking up 13 million sq ft (roughly 50 football fields) with 1,350 different retail and F&B outlets. There is an entire shoe district within the mall, aptly named Level Shoe District, which is the world's largest shoe store at 96,000 square-foot housing over 200 brands and 23 designer boutiques.
It also houses the Dubai Aquarium, which comes second to Georgia Aquarium for largest aquarium in the world by size (at 2,64 million gallons compared to 6,3 million gallons).
If that wasn't enough, there is also an entire Sega Theme park in the mall, an Olympic sized ice skating rink, a 24m waterfall with statues called the "Pearl Divers", and the largest candy store in the world called Candylicious.
And if Dubai Mall wasn't over-the-top already, prepare yourself for this next extreme Dubai fact. You are correct if you thought a mall that spans over 50 football fields was excessive, but did you know that there is another newcomer in town that plans to expand over 100 football fields?
You read right, Dubai Square is in the works and aims to be over twice the size of Dubai Mall (30 million sq ft, with over 8 million sq ft of retail space alone).
It will cost an estimated $2 billion and will replicate many of the world's top fashion districts like London's Oxford Street, Florence's Piazza della Repubblica, Madrid's Plaza Mayor, Paris's Champs-Élysées, Los Angeles's Beverly Hills and Tokyo's Ginza. It will also have its own Chinatown, a cineplex, a waterpark, and an Art District.
It will be a very tech-forward retail space offering services like personalised AI recommendations, 3D printed clothing and quick checkout solutions.
You may need some help finding your way around this enormous mall. If so, why not take a full day tour of Dubai which visits Dubai Mall along with other sites like the marina, Palm Jumeirah island, Dubai Aquarium and even the Burj Khalifa. You can book this full day Dubai tour here.
Fascinating construction facts about Dubai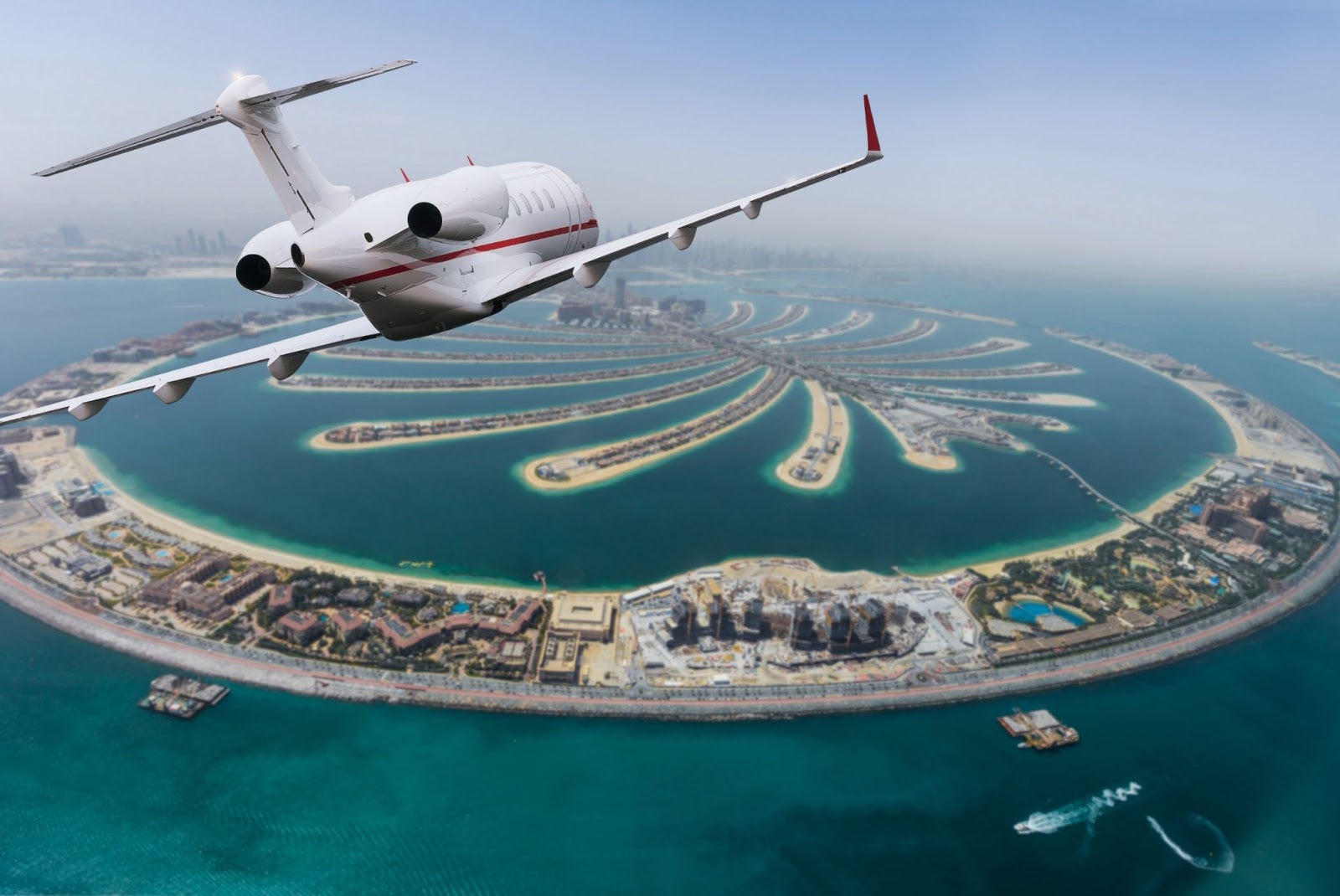 Following on from the facts about Dubai Mall mentioned above, let's look at some of the most impressive construction facts about Dubai. These will surely blow your mind!
Dubai is in a constant state of construction claiming to build roughly 10 skyscrapers every year. In 2007, for example, 41 buildings taller than 100m were completed and I can tell you that, living there at the time, it was INSANE. I was surrounded by 247 construction and I would wake up to the tower in front of my bedroom having a new floor added every day.
Apart from the Burj Khalifa and Burj Al Arab mentioned previously, it is also building the world's tallest residential tower, called Dubai One Tower, at 711m (2,333ft) that will have 885 apartments. It's part of a complex called Meydan One which will house 78,000 residents.
In 2006, Dubai was said to have been home to over 30,000 cranes, which would have been around 25% of the construction cranes in the world. Yet this may have been a slight stretch of the truth, with a percentage closer to 1-2, depending on how you estimate the total cranes in the world. Either way, it was absolutely crazy.
There are plenty of amazing constructions in development in Dubai from Dubailand (twice the size of the Walt Disney World Resort) to the Ain Dubai ferris wheel (210m), from Dubai Creek Tower (world's largest tower at 828m) to Museum of the Future and many many more.
One of the most headline grabbing developments is The World, an archipelago of small artificial islands shaped like a world map.
This is made up of 300 islands that were designed to be sold as private island, but the project was halted after the 2008 financial crisis and the islands were sold off to various contractors. One of those still underway is The Heart of Europe, the European part of The World.
Talking about man-made islands in Dubai, you can also visit a set of islands shaped like a palm tree called Palm Islands of course. The Palm is filled with 94 million cubic meters of sand and 7 million tons of rock from the Hajar Mountains.
Not quite sure how much that is? Well, imagine filling the Empire State Buildings in New York with sand, two and a half times! Or building a 2m wide wall around the world, three times! Obviously, this is the world's largest artificial archipelago and is visible from space. My partner used to live in a villa on one of The Palm's branches with some friends and we were literally living the beach live.
One final construction fact about Dubai is that Sheikh Mohammed owns the third largest yacht in the world called MY Dubai and is 162m (531 ft) long. It cost $400 million and can hold 115 people.
National dish or cosmopolitan cuisine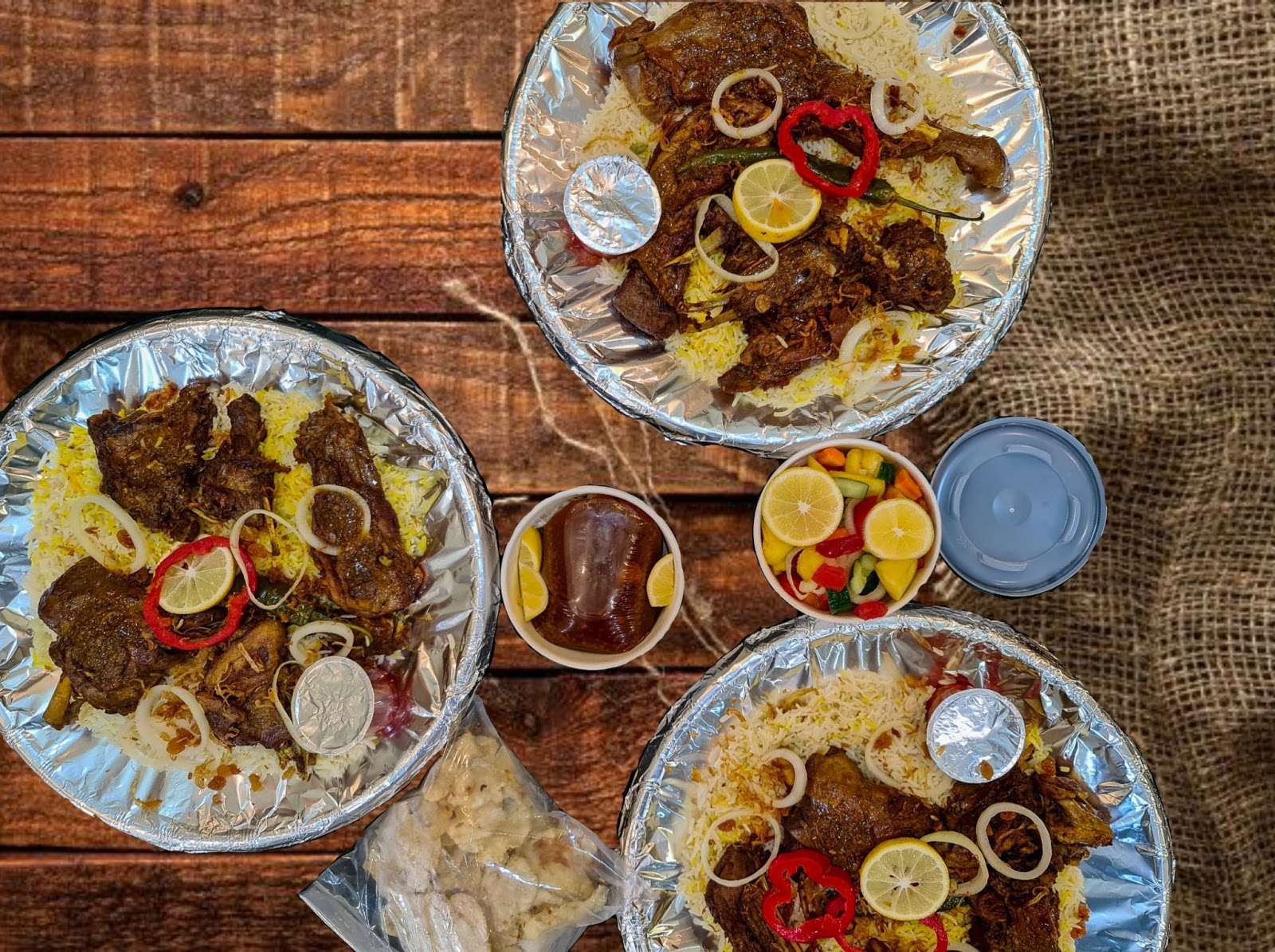 As Dubai is such a cosmopolitan city with a large expat population, you will be able to find just about any dish you please. In addition, as it was a popular trading post in the past, you can also expect influences from all over the world in Emirati cuisine like spices from India, ingredients from Persia or influences from eastern Mediterranean dishes.
Meals include a blend of meats, an abundance of fish and plenty of rice. The majority of meat eaten in Dubai is lamb and mutton, with goat, beef and camel coming in second. As the United Arab Emirates is a Muslim country, you will find that while pork is available it is more difficult to come by and usually only served at hotels. Dates are also a popular snack or side dish.
Some typical Emirati breakfast dishes include baleela (vermicelli topped with an omelette and spices), Beidh Wa Tomat or Shakshuka (scrambled eggs with tomato and pepper), Chabab bread (Emirati pancake with fennel and a dash of turmeric), Khameer bread (round, puffy, flatbread), Khubz Regag (or Raqaq Bread, a crispy paper-thin bread) and Dango (boiled chickpeas).
Lunch and dinner offerings include Hareeth (wheat porridge with meat and ghee), Samak Mashwi (barbecue fish), Thereed (meat stew with chunky potato pieces), Machboos (an Emirati blend of Indian biryani and risotto) and Lamb Ouzi (spiced rice and lamb).
Then you get your traditional desserts like Luqaimat (sweet fried dumplings), Aseeda (pumpkin pudding) and Al Batheetha (date paste, wheat flour and nuts).
Alcohol too is not openly served or sold everywhere and is only permitted at certain hotels, nightclubs and golf clubs. The most popular beverages include coffee and tea, usually with the addition of cardamom, saffron or mint.
There are many different places to eat in Dubai. One of the most exciting and unique ways to enjoy a meal is to have dinner in a Bedouin tent.
You can take your meal on the beach at Anantara The Palm, dine in the dark at Noire, eat in an elevator at Jumeirah Emirates Towers, have Dinner In The Sky at Dubai Marina or super fresh seafood at Bu Qtair. Many people do not know this, but getting takeaways is pretty easy in Dubai, so you might like to really make use of your luxury hotel suite by ordering in.
Eating some street food can be a budget friendly option, like Shawarma, to get some local tastes where you can actually haggle down the price. You can also try venturing away from your hotel and exploring some Pakistani, Indian and Chinese options.
It's pretty strange, but Michelin does not yet have a guide for Dubai. So while there are no Michelin-starred restaurants yet, there are plenty of Michelin star chefs preparing meals in Dubai. You'll find fine-dining restaurants with international clout like Nobu, Hutong, several restaurants by Gordon Ramsay, Ronda Locatelli and Massimo Bottura's Torno Subito.
A massive art scene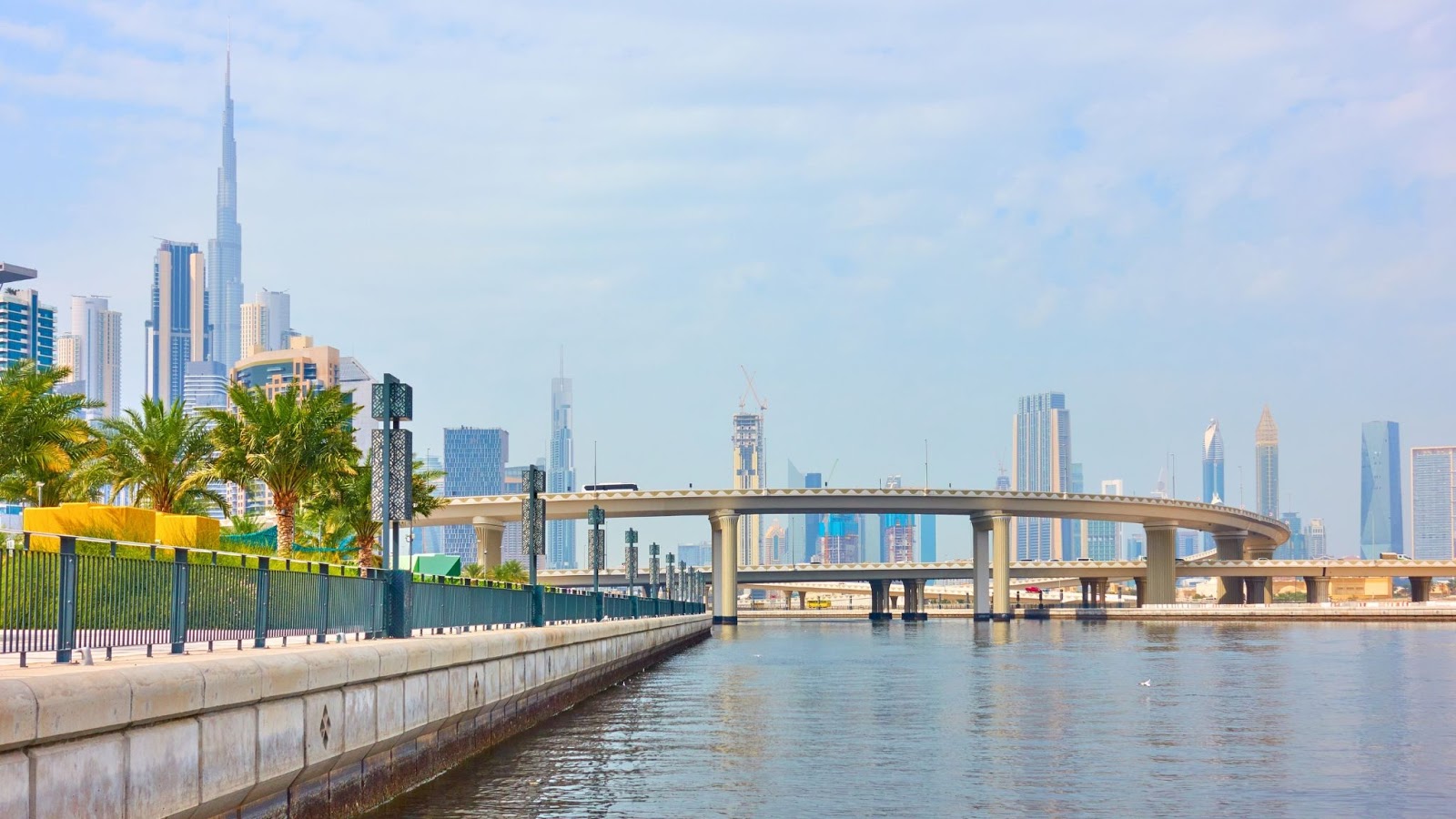 As you may have guessed, Dubai has an impressive arts and design scene. Some of the little known facts about Dubai and the UAE involve its development of the arts, which is recent but growing.
After establishing the economic free zones, famed British auction house Christie's opened in Dubai. In 2006, they held the first auction of modern and contemporary art in the Middle East. Then in 2009, the UAE became the first Gulf country to have a permanent pavilion at the Venice Biennial.
Dubai holds an annual international art fair called Art Dubai which held its 14th festival in 2021. This is a four day extravaganza of both local and international artworks showcasing talent from all continents and backgrounds, but mostly from the Middle East, South East Asia, Africa, Latin America, and Australasia.
More a fact about the UAE than Dubai, but did you know that there is a Louvre in Abu Dhabi? You can travel there easily by car in about 1.5 hrs.
If you're into design you can visit the Dubai Design District (known as d3) near Dubai Creek for a bit of glitz and glamor. Take a stroll along Alserkal Avenue where you can find global fashion and design festivals, galleries, cafes and restaurants. At the end of the year Art Dubai holds the annual Design Week which is the region's leading design fair.
Movie buffs can visit the Dubai International Film Festival (DIFF) which, while showcasing international works, also provides a platform for emerging Arab filmmakers to expose their talents with the Muhr competition for short and feature films and the Dubai Film Market.
A land of superlative facts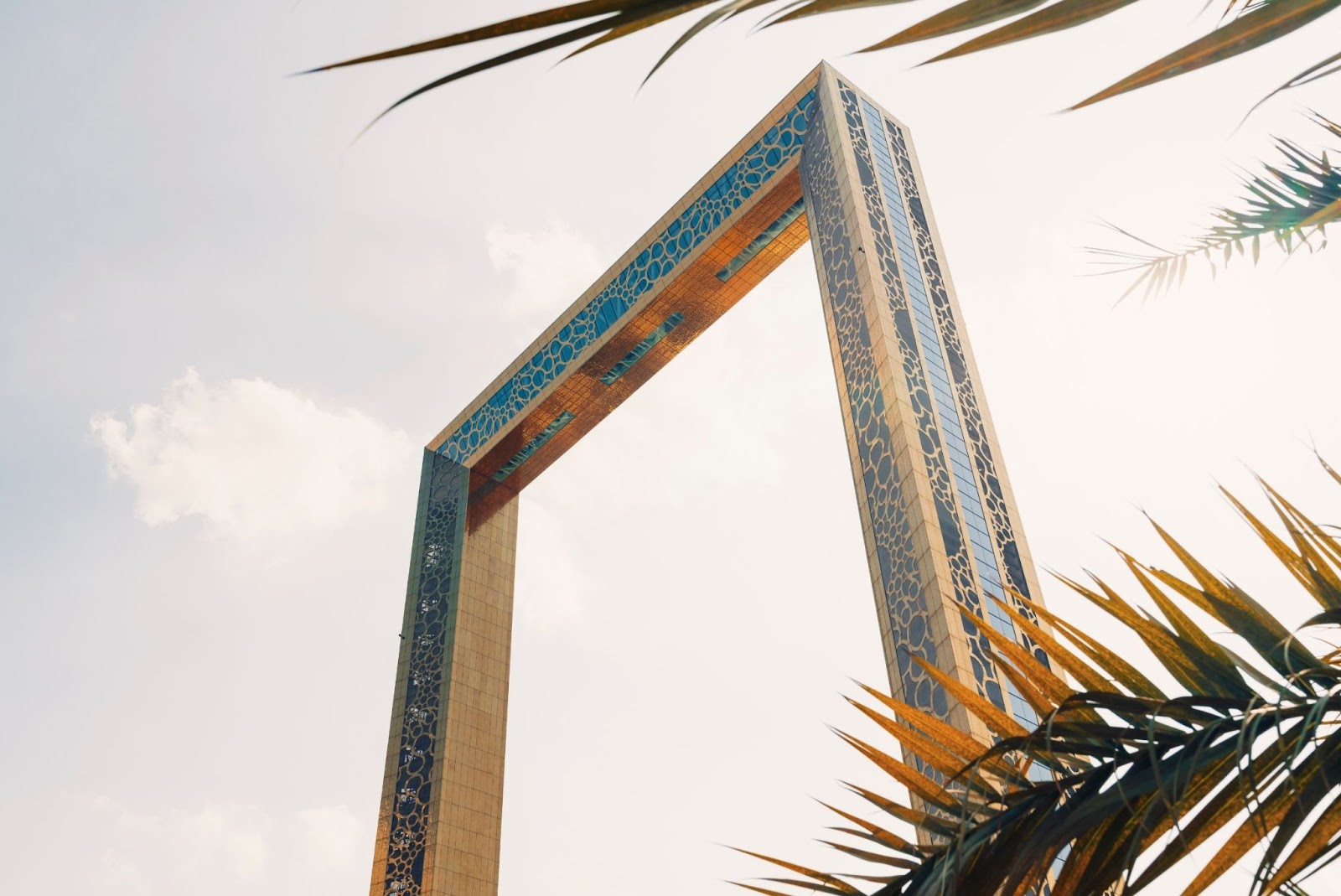 The City of Gold is always pushing itself beyond its limits, making everything bigger, faster, longer, and pushing harder. So of course most of the facts about Dubai will include an impressive list of superlatives.
While the UAE holds 425 Guinness World Records titles, Dubai's records count for roughly 60% of this number. Some of the world records are just plain silly like the largest tin of caviar (50.08kg) or the longest line of pies (2,209). Some are pretty endearing like Darine Barbar, an amputee, who smashed the record for longest wall squat for two minutes and 8.24 seconds.
Then of course you have the tallest of everything from the Burj Khalifa mentioned before as the world's tallest building (828m), which is also the tallest free-standing structure and the highest number of stories (160), the highest occupied floor (level 154 at 584m), and the highest outdoor observation deck (level 148 at 555m). Dubai also has the tallest residential building (Princess Tower at 413.4m & 101), with the highest occupied floor at 356.9m. Some of my friends live there!
You'll also find the largest picture frame on the planet, the Dubai Frame, at 150m. What you may not know is that the Mexican architect who designed the Frame, Fernando Donis, claims that it is also the biggest stolen building of all time.
After being awarded a prize for his design, he soon after received a contract from the Dubai municipality that limited his involvement to an advisory role handing over his intellectual property, and never being allowed to visit the construction site or promote the project as his own. He has said how it sits exactly the way he intended.
See the Dubai Frame on a half day Dubai City Tour which also includes an abra ride at Dubai Creek, a visit to the souks, and photo stops at the Blue Mosque, Burj Al Arab, Palm Jumeirah and Atlantis the Palm.
We've mentioned the world's biggest shopping mall (Dubai Mall) above, but Dubai also holds the record for the biggest flower garden, Dubai Miracle Garden, spanning 780,000 sq ft with 50 million flowers and 250 million plants.
Then there's the largest indoor themed entertainment destination, IMG Worlds of Adventure, at 1.5 million sq ft and 17 themed rides. The largest suspended aquarium, Dubai Aquarium Tank, holding 10 million litres, with 33,000 aquatic animals from over 200 species. And finally the world's longest automated/driverless metro line which combines the red (32.37 miles) and green (13.98 miles) lines.
Contrary to information you may find online, the world's fastest roller coaster, Formula Rossa, located at Ferrari World is not in Dubai. Rather this crazy construction can be found on Yas Island in Abu Dhabi. That's one Dubai fact that can be busted.
A different weekend
Much of the Muslim world used to have their weekend on Thursday and Friday, as Friday is a special day of worship, much like in Israel. Yet there was a recent shift to Friday and Saturday to align with international business and financial trends. This is the same in Dubai where the weekend is set to Friday and Saturday and has been for a while.
From desert to delight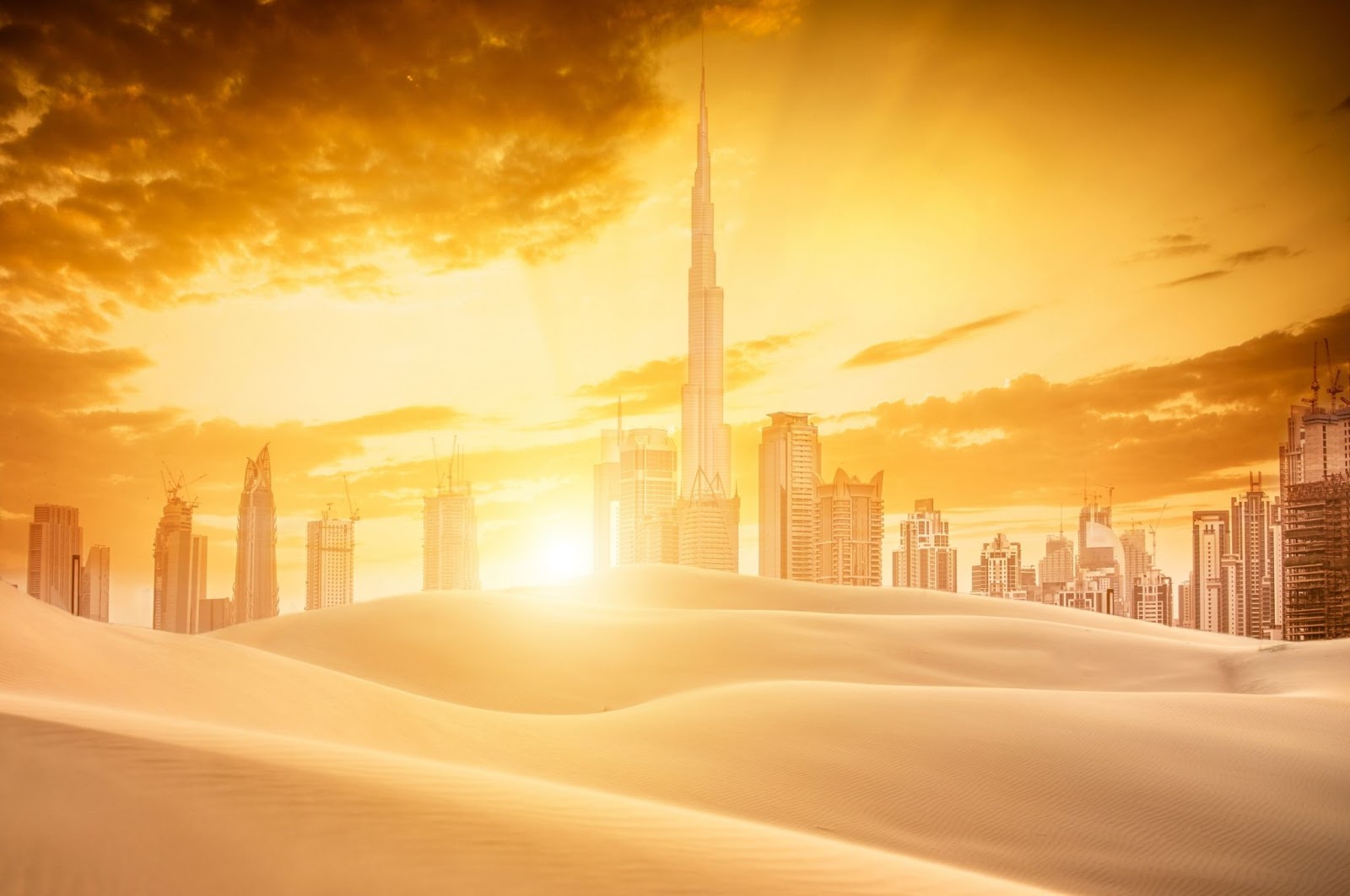 It's strange to think that in the late 60s, Dubai was basically a desert with small clusters of locals living mostly around Dubai Creek. Yet Sheikh Rashid had a vision to bring Dubai into the future with an airline company.
In 1974, Sheikh Rashid tasked young Sheikh-to-be Mohammed with growing Dubai International Airport. He took the job with passion and fury, creating Emirates airline, a state-owned company managed by Western experts, particularly from British Airways.
This connected Dubai to the outside world, and with this connection many international arrivals occurred, bringing in the first wave of Dubailander expatriates in the 1990s. In 2002, the new land reform decree allowed foreigners to own real estate in Dubai. This caused a doubling in the population between 2002 and 2008.
What started with a big idea and a worry of a future without oil has become modern day Dubai, a far cry from the arid trading post of the past.
You can still visit the Arabian desert to explore Bedouin tents, 4×4 excursions and relaxing under the stars far away from the bustling city. Go on this highly-rated 7 hour guided tour of the Red Dunes on a 4×4 Land Cruiser for a once in a lifetime desert safari across red sand dunes with a BBQ dinner and traditional desert activities inside the Al Khayma Camp. It includes sandboarding, smoking Shisha, getting Henna tattoos, and seeing a falconry master.
A city of foreigners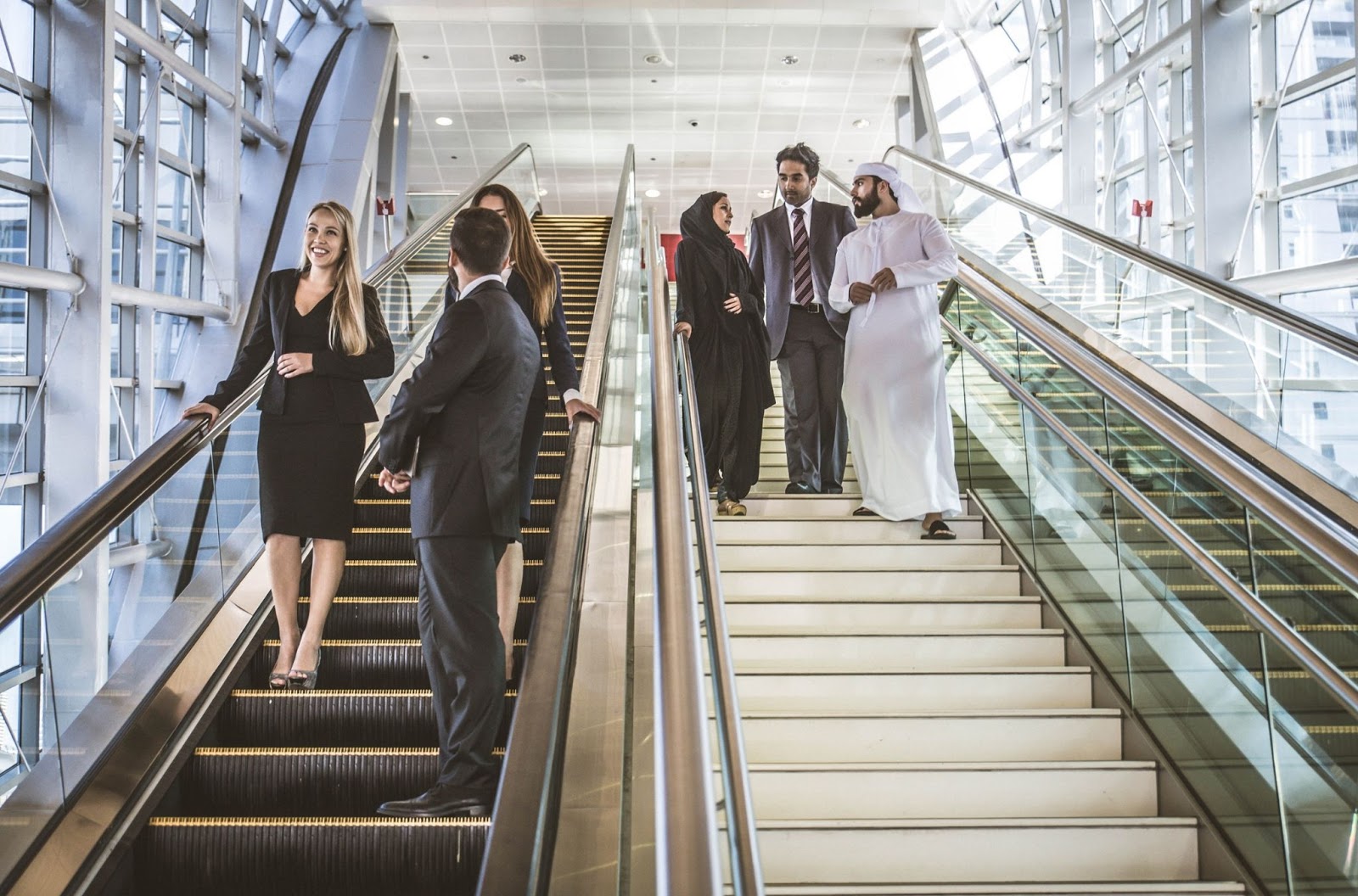 After opening its doors to foreigners, Dubai has become an expat-rich population with an estimate of over 85% coming from other countries. Most of the foreigners consist of construction and manual labourers from countries like India, Bangladesh, and Pakistan.
Some expatriates are now even eligible to apply for citizenship. The new laws came into effect in 2021 when His Highness Sheikh Khalifa bin Zayed Al Nahyan approved the amendments of the Executive Regulation of the Federal Law concerning Nationality and Passports.
UAE citizenship is now granted to specific citizens that include investors, specialized talents & professionals including scientists, doctors, engineers, artists, authors and their families. This is a huge move forward in a country where previously citizenship was very difficult if not impossible to obtain.
Yet the pandemic has affected the expat community who are the backbone of the country. This may be due to poor health and financial safety for expats and that it is a very expensive city to live in. Upper-class residents do earn very attractive salaries and local Emiratis usually have their rent, education and medical bills paid for.
Do away with the PDAs & dancing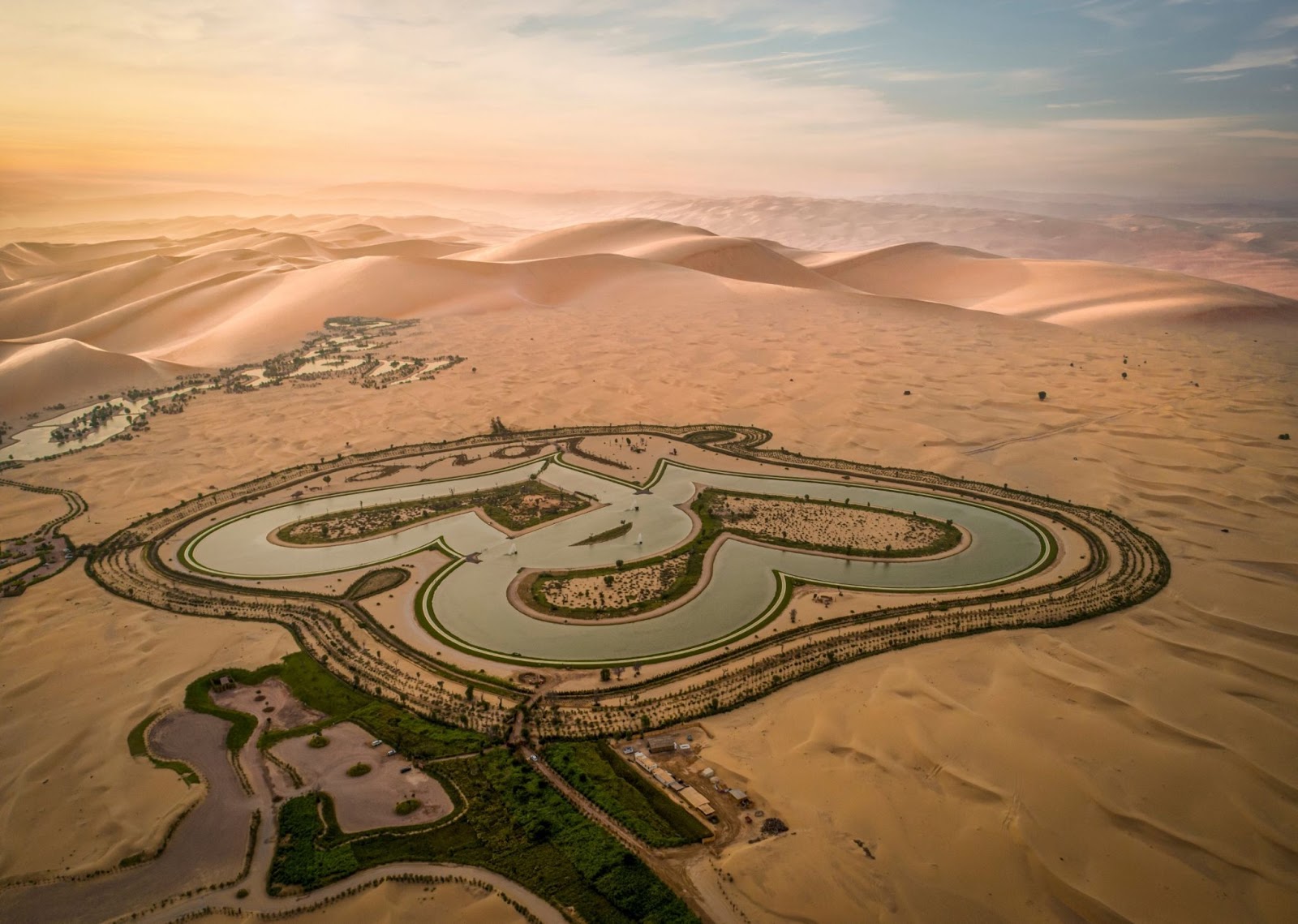 While Dubai is a forward-thinking and generally open-minded city for the region, sex is still very much a taboo. In fact kissing in public is illegal in the Emirates, and up until 2020, so was premarital sex, where there were major issues when women out of wedlock become pregnant, local or expat.
When visiting Dubai, you should also keep PDAs to an absolute minimum, which means hand holding and nothing else. Not only are public displays of affection frowned upon and culturally unacceptable, they could be illegal.
It goes without saying that Dubai is not LGBQTI+ friendly and homosexuality is a criminal offense punishable by law. Expression of support for LGBT rights is a violation of public morality and decency.
Even dancing in public in Dubai is outlawed, like a modern day Footloose. You may only dance in the privacy of your own home or in one of the licensed clubs. The Dubai Code of Conduct states that dancing and loud music in public places is an act of "indecent and provocative" behavior.
Other stringent laws include no swearing, photographing women and most importantly if you have been raped and you report it, you may in fact be charged with an extra-marital sex offense and be given a prison sentence. Always report to your embassy before you reach out to the police in these cases.
No personal or income taxes
One of the most attractive considerations that entices foreigners to move to Dubai is that they don't have to pay any income taxes. While it's great that you don't have to fork out that extra cash, one should remember that Dubai is an extremely expensive city to live in coming at the top of the list in the region for Mercer's 2020 Cost of Living Survey.
Very low crime rate
As you can see from the above laws about PDAs, you can imagine that Dubai is very strict on crime. Due to their harsh policies there is little room for felonies of any kind. This makes Dubai one of the safest cities in the world according to the Economist Safe Cities Index coming in at 28th place overall and 12th place for personal security.
This does come with a price though. Travelers and expats with prescriptions will need to look at the city's policies as some prescription drugs like common antidepressants and basic painkillers, are illegal.
Street addresses are fairly new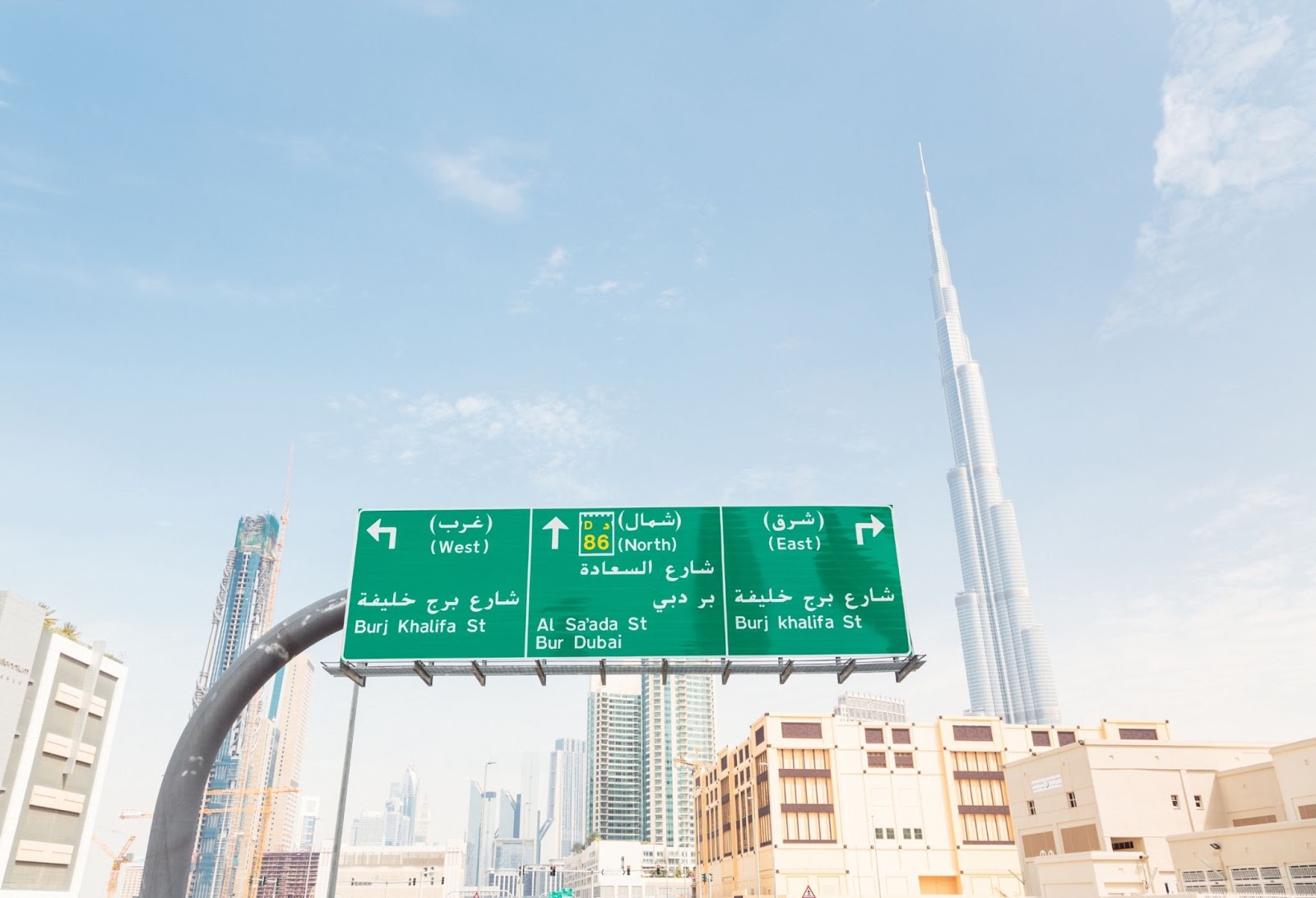 One of the newest facts about Dubai is that until recently it had no postal system. If you were sending a package to or around Dubai, you would need to draw a map or write specific directions for the mailman, right down to the color of your door.
In 2015, Dubai finally started using a standard mailing system. Makani numbers (unique 10 digit codes) are now assigned to all buildings and unique street codes to help identify them. Remember when you visit, if you've booked a lesser known or very new hotel, you might need to print out a map for the taxi driver or look for landmarks nearby.
Alcohol is restricted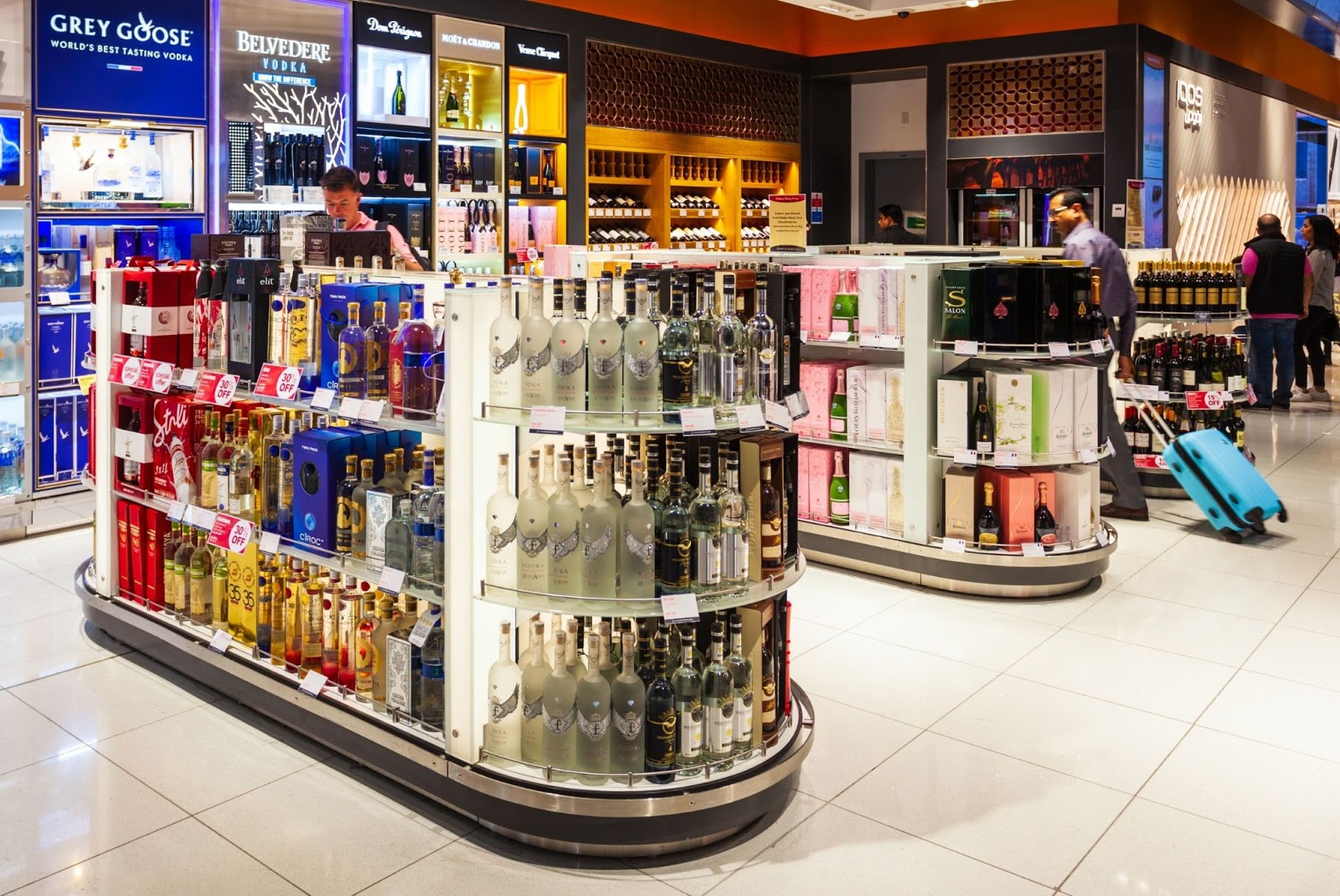 Alcohol is either strictly prohibited or outright illegal in the UAE (in Sharjah it is illegal). As Dubai and Abu-Dhabi are more touristy and filled with expats, it is not outright illegal in these two Emirates. You may not drink or be intoxicated in public, but you are allowed to drink alcohol if you are over 21 in certain places like licensed hotels and venues or at home if you have a permit.
Permits are only issued to residents and the amount you are allowed to buy depends on your salary and needs the approval of your employer.
Just like the consumption of pork, this is one of the religious facts about Dubai that concerns followers of Islam. Muslims are not allowed to drink alcohol at all and the sale of alcohol is banned on religious holidays. If you do drink illegally you may face jail time or deportation.
Dubai police have epic rides
Hiring an expensive ride is actually affordable in Dubai. You can hire a Ferrari 488 GTB for around US$700, which is no pocket change but it is pretty affordable compared to other countries.
Many people in Dubai also own supercars as they are a status symbol and once bought, they depreciate very quickly in the UAE, making the second hand market a thriving business. Car loans are also readily available at low interest rates, combine that with a high salary white collar job and you have the perfect opportunity to purchase a luxury vehicle.
What's more, the police in Dubai are well kitted in the automobile department with cars like the Ferrari FF, the Lamborghini Aventador, the Aston Martin One-77 and the fastest of them all (a world record holder for fastest police car) the Bugatti Veyron which runs at 261 m/hr and cost US$2.5 million.
For a country with little to no crime, we aren't too sure why they had the need to purchase such expensive cars for their law enforcement, but it's something we've come to expect from the City of Gold.
Number plates display wealth
Another one of the most interesting facts about Dubai concerning cars and status is that the fewer the digits on your number plate, the wealthier and more important you are. In fact, one of the most expensive number plates in the world is from Dubai.
Currently, the infamous number 1 license plate was snatched up by Emirati businessman Arif Ahmad Al Zarouni for AED18 million, around US$5 million, in 2016. That same year the "1" plate was auctioned off for Dh31 million, roughly US$8.5 million, but the winner's check bounced and he is facing 3 years in jail after he was found guilty of fraud for issuing a bounced cheque.
A golden city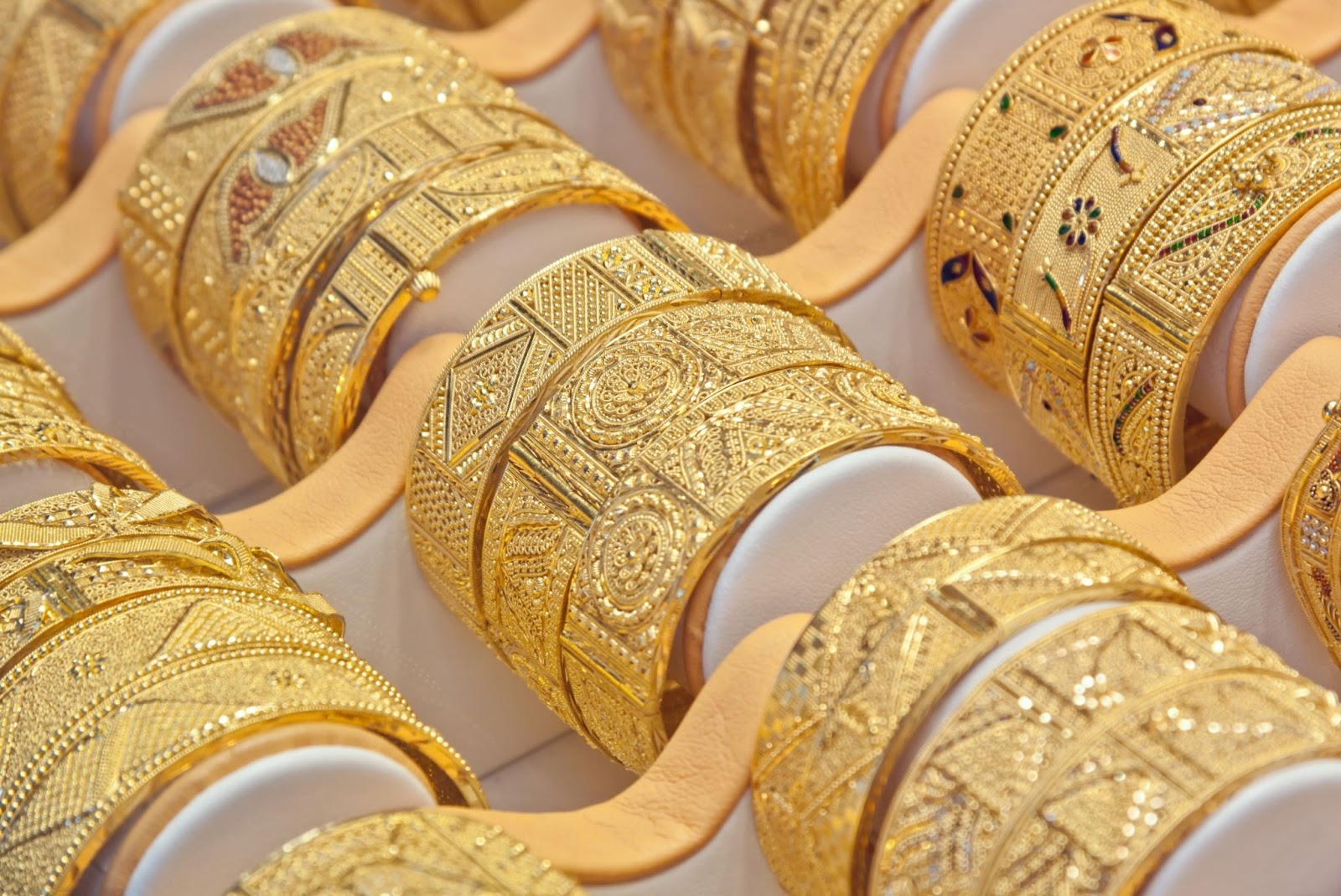 The nickname for Dubai is the "City of Gold" and with reason. It is estimated that roughly 40% of the world's physical gold runs through Dubai.
There are ATMs that dispense gold bars, a Gold Souk (market) with over 380 retailers, and you can purchase a 24 carat gold infused cappuccino at the Burj Al Arab Jumeirah hotel for $26!
The government also incentivises weight loss through a program whereby they provide 1 gram of gold per family for every kilogram lost. And of course, there are some world record facts about Dubai concerning gold, particularly the world's longest gold chain at 5,522 m (9.14 in).
No child labor, only robot jockeys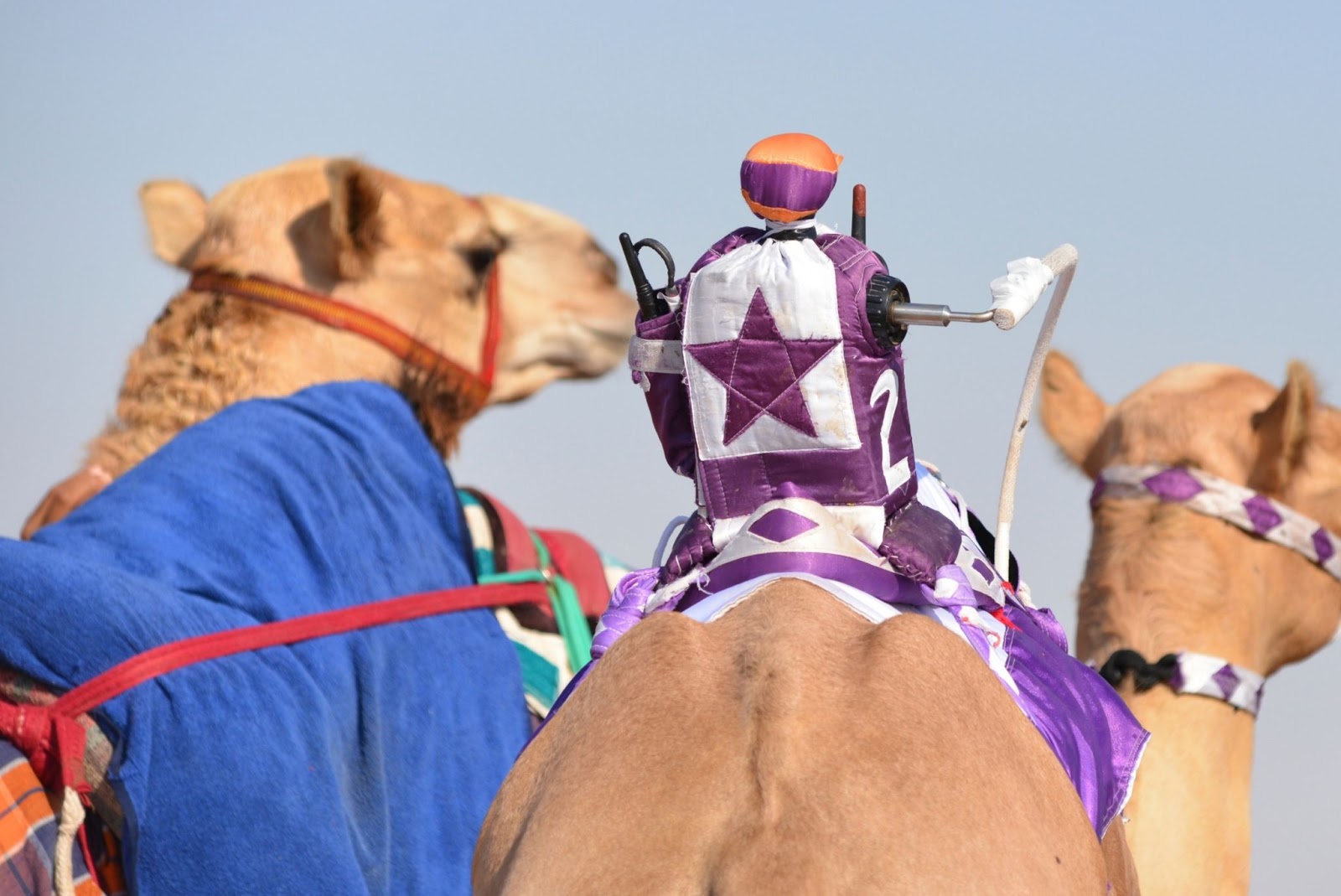 Camel racing is a very popular sport in the Middle East where it is in fact a traditional sport. Unfortunately, only children can race the camels due to their size and weight. This caused some major issues back in the day as it caused children to either be trafficked or abused in order to compete.
This is one of the most grim facts about Dubai and the Gulf region, kids as young as 2 or 3 were being imported from countries like Bangladesh, Afghanistan, Pakistan and Sudan. There were devastating injuries, kidnappings, and accusations of physical and sexual abuse with a total of around 40,000 child jockeys being used across the Persian Gulf.
Thankfully this practice is now completely banned in the UAE. In 2003 Qatar's Rashed Ali Ibrahim from the Qatar Scientific Club came up with a solution to this issue by creating remote-controlled jockey robots that are about the same size and weight as the children and cost between $300 to $10,000.
Loads of water & air conditioning everywhere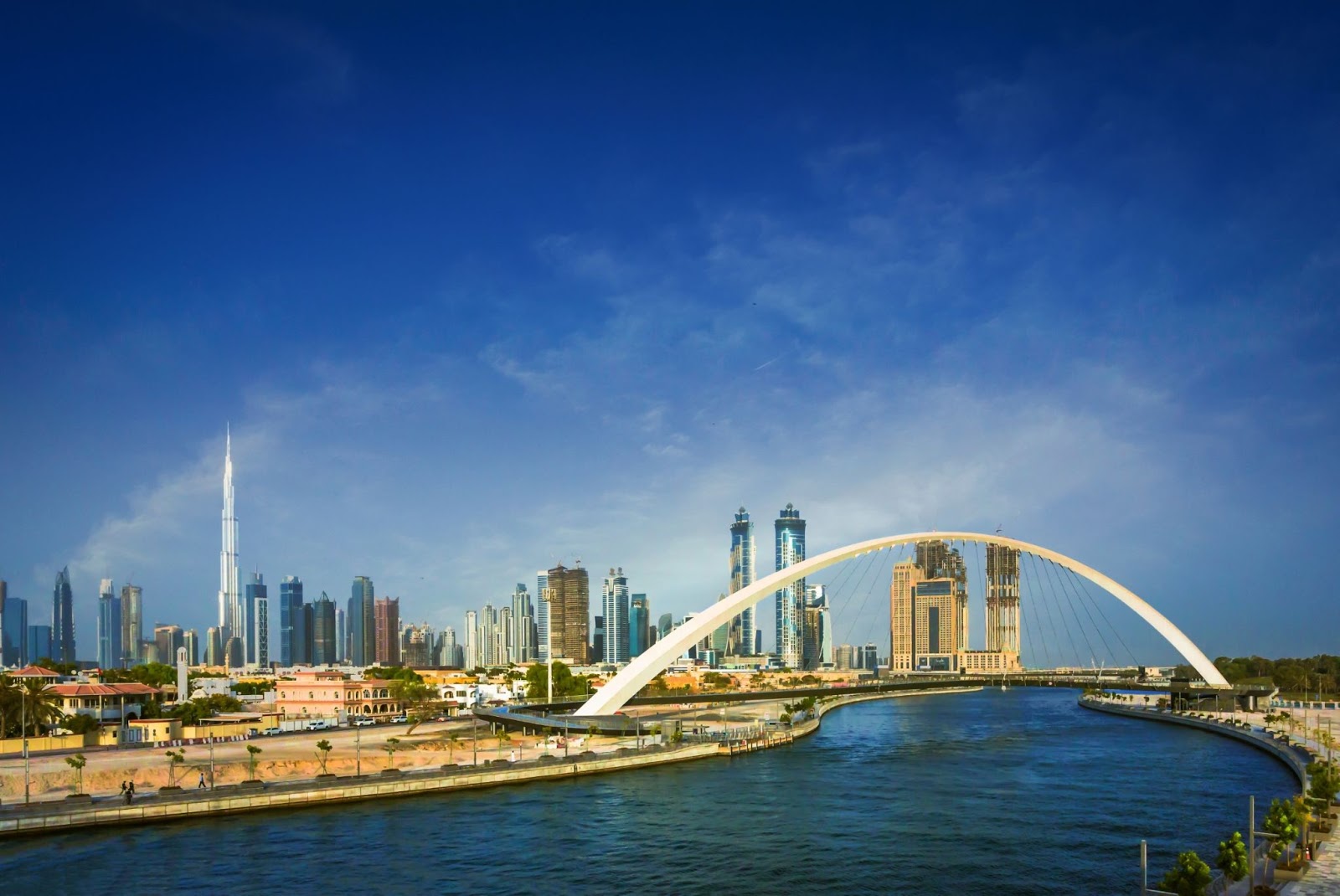 The UAE uses a lot of water. In fact one of the saddest facts about Dubai and the UAE is that it is said to waste more water than anywhere else in the world. Its water consumption scores a total of 3.136 m3 across the agriculture, domestic and industry usages.
This extremely high ecological footprint is most likely due to the increasing population and high household water use. The desalination plants burn a lot of fossil fuels, which adds to its carbon footprint.
UAE residents are said to use roughly 550 litres of water per day, where international averages float around 170-300 litres. Combine this with the amount of water used for air-conditioning to maintain the cooling of buildings in 50°C (120°F) temperatures and you have a plan for copious water usage.
Another contributing feature to water waste is that Muslim countries like the UAE use a toilet hose to clean themselves instead of toilet paper. Sometimes the hoses run for long periods of time or are left running after being used.
One final Dubai fact concerning water is that it's actually cheaper to purchase fuel in Dubai than water. One liter of water is around AED1.7, while the same in fuel is AED1.8+. It's more that gasoline is cheaper in Dubai than water being expensive.
Minister of Happiness
The last of the facts about Dubai and a surprising one, is that like Japan's Ministry of Loneliness, the UAE has a Minister for Happiness which morphed into the Minister of State for Happiness and Wellbeing in 2017. The job requirement of Her Excellency Ohood Bin Khalfan Al Roumi is "to harmonise all government plans, programmes and policies to achieve a happier society".
Extreme heat
While it's not the hottest place in the world, that would be Djibouti with a yearly average of 83.3 degrees Fahrenheit (28.5 degrees Celsius), Dubai can get extremely hot. June 2021 saw the hottest temperatures ever recorded in the city with highs of 51 degrees Celsius recorded twice in a period of 3 days.
Busiest International Airport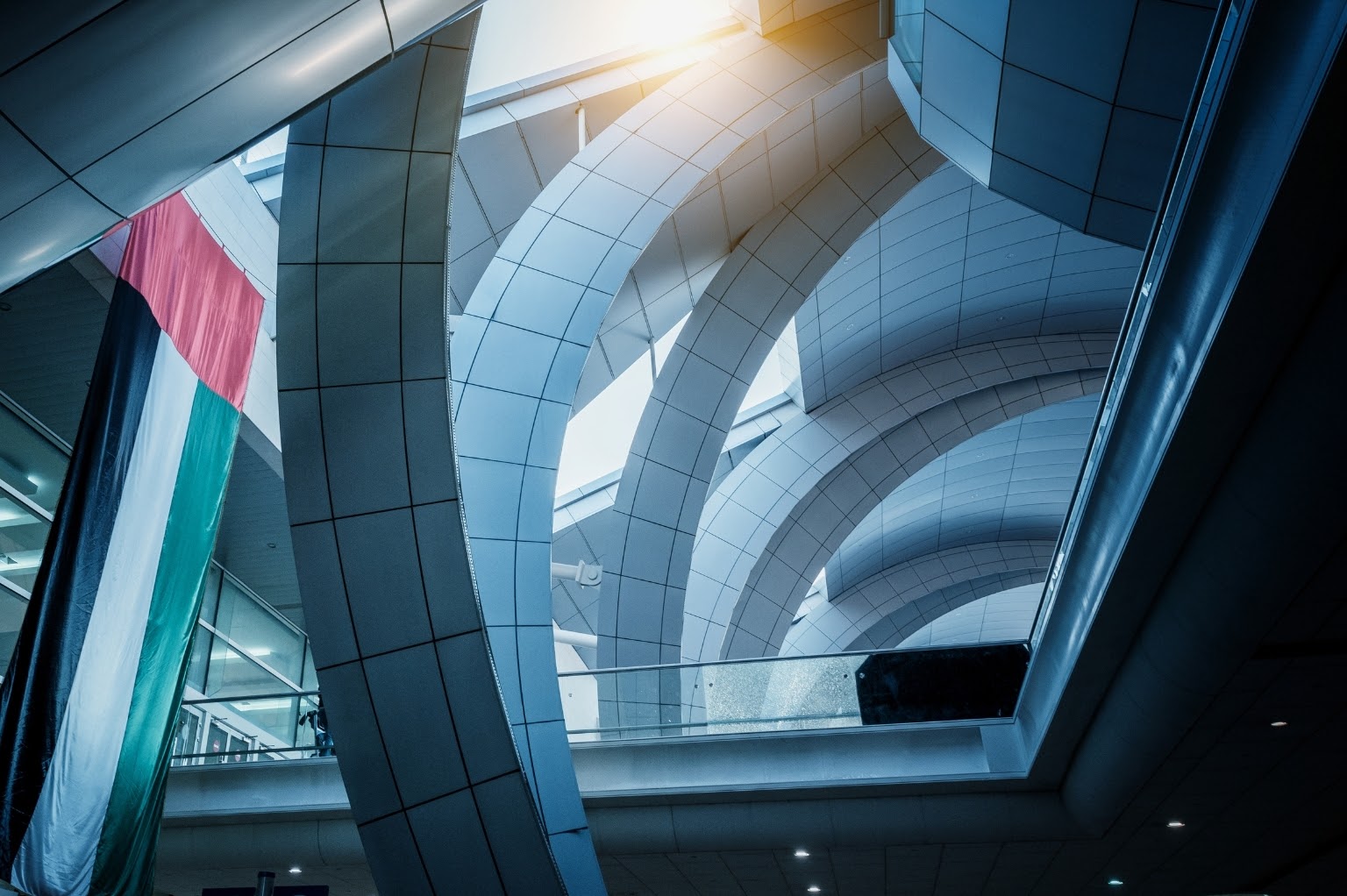 Many international travelers have taken their layover in Dubai. Our content manager has been to Dubai International Airport over 20 times without ever even stepping foot in the city. The reason is that Dubai's airport is the busiest international airport in the world with 86,328,896 passengers in 2019. Even with the pandemic and a 70% drop in international arrivals it retained its significance as the number one international destination with over 25,000,000 visits.
Another one of the interesting facts about Dubai Airport is that it actually has an entire concourse dedicated to Emirates Airlines A380 aircrafts called Concourse A at Terminal 3. It also assists Qantas aircraft. Yet at a measly 29 sqkm of land, Dubai International Airport (even with the planned addition of Terminal 4) is nothing in size compared to the gigantic King Fahd International Airport in Saudi Arabia at 776 sqkm.
The most visited Emirate & city in the world
While it's not surprising that Dubai is the most visited Emirate, one of the most intriguing facts about Dubai is that it's actually one of the most visited cities in the world. In 2019 before international travel slowed down sufficiently, Dubai had a record number of 16.73 million international overnight visitors for the year.
This consisted of roughly two million Indian tourists, 1.6 million Saudi Arabian tourists and 1.2 million tourists from the UK. They had surpassed the global tourism growth forecast by the United Nations World Tourism Organisation (UNWTO) with an impressive 5.1% increase.