Looking at the Singaporean holiday calendar I rejoiced at the many opportunities to escape to the many fantastic destinations in the region. Then I got down to the business of booking and realized that, actually, many of them were placed at times of the year where traveling in Southeast Asia is just not ideal. Mix with that the fact that I have been to many of the main destinations and I was left with a bittersweet taste in my mouth.
Where could I go during the long and wet Monsoon season?
Here is the answer to some ideas for the best trips to take each month in Asia and the Pacific. Like I always say, if it can be reached in a 12h flight including a red-eye portion, it can be done!
January – Australia
Most expats will be returning home from the Christmas break whereas, depending on the year, Chinese New Year preparations will be under way. January is the best time of the year to head to Australia. A few options would include the main cities of Sydney with its long beach life, its culture and fashion meccas and the possibility to take day trips to Blue Mountains, wildlife parks or the southern coastline.
Melbourne has a beautiful outdoorsy river life and fabulous coffee and art culture. You will also have the opportunity to escape to Yarra Valley's fantastic wineries like Domain Chandon and the super cute little penguins at Philip Island.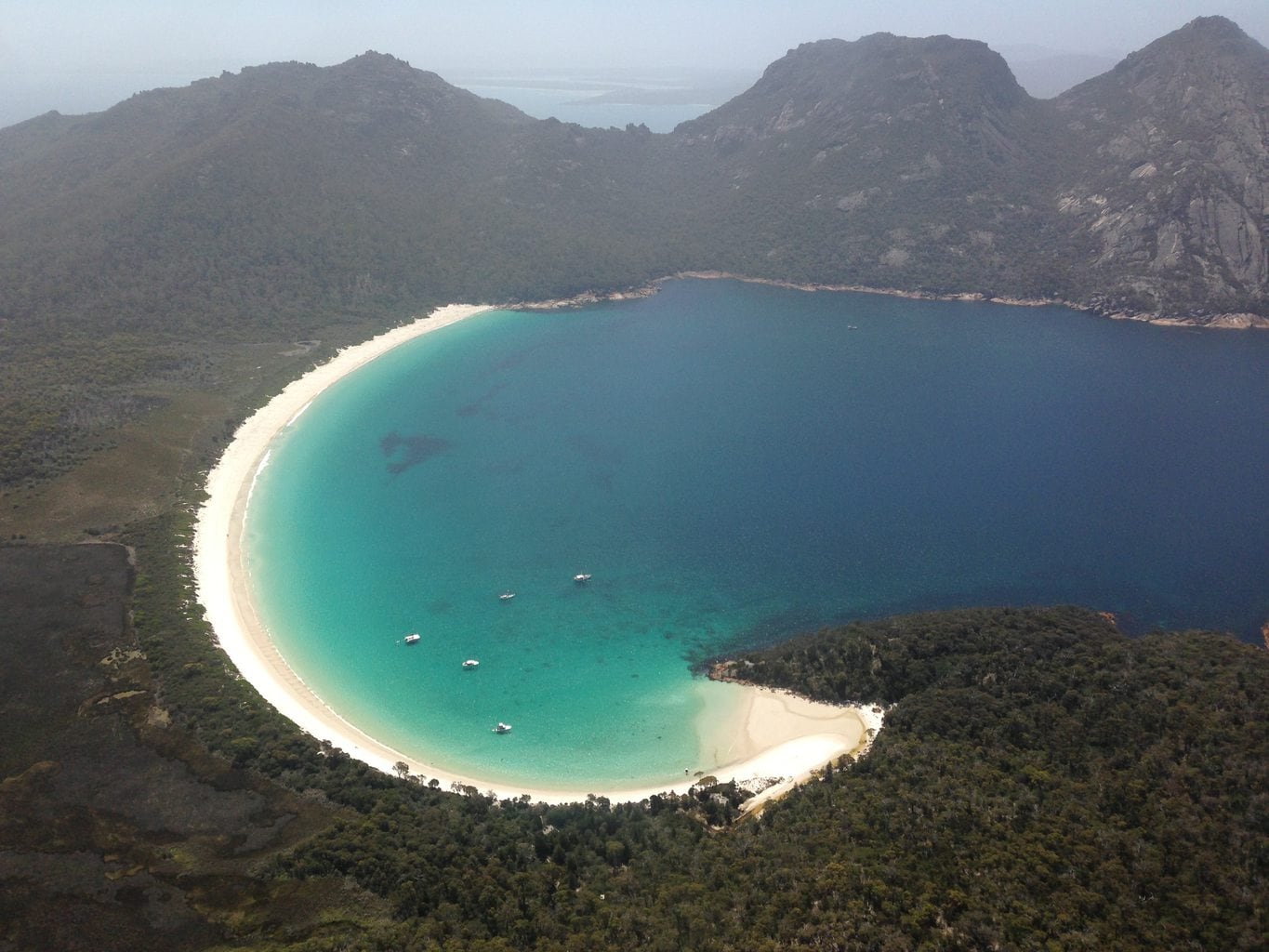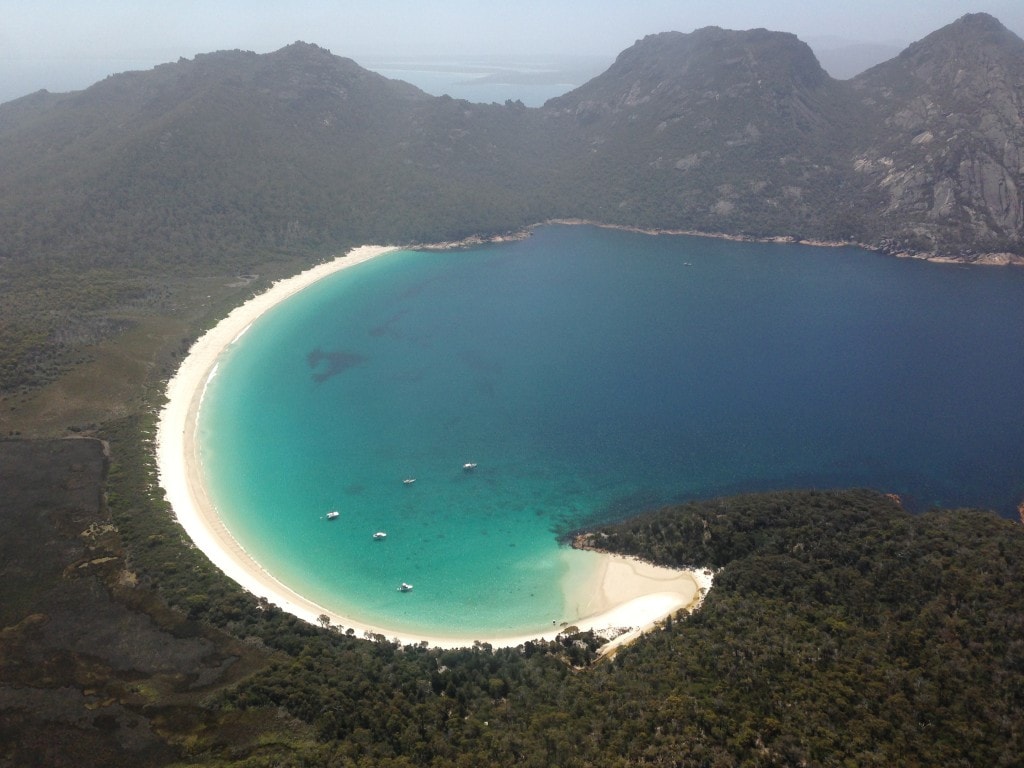 For the more adventurous that are looking for a slice of undiscovered paradise, Tasmania is the place. Rent a car and had up to Freycinet and Wineglass Bay for pretty bays and natural parks and stop at Howard for the great market, art and slow life. Read more about my flight over Tasmania here.
If you are looking for the least explored areas Western Australia is the answer. Perth and Freemantle will give you the right dose of beach and sea life and if you drive further south Margaret River wine region is as unspoilt as it is surprisingly stunning and premium. Get ready for a food and wine explosion.
Bonus for pro travelers: Harbin International Ice Festival
Winter Wonderland in the only way Chinese can. Think large castles, entire houses and infrastructure such as bridges built from ice. There are also neon lights, lanterns and entertainment of all kinds. This is the world's largest ice festival and it happens every year during the months of January and February. Temperatures are well below the freezing point and average -17 Celsius as Harbin receives cold Arctic winds. Every year a theme is the center for the constructions that are carved from large cubes of ice.
February – El Nido, Philippines
El Nido – and Philippines as a whole if you ask me – is one of Southeast Asia's best-kept secrets but it is slowly being discovered by savvy travelers. The dry season in the Philippines is only short so February is the right time to make the journey to one of the most beautiful places in the region. El Nido Resorts offers direct charter flights from Manila which will be greeted by their staff who will transfer you to a boat to sail to their pretty and barefoot luxury resorts scattered around the islets and lagoons of the north of Palawan island. There, you will enjoy the peace of being in a Survivor's set with only the starry night, the cerulean sea and the opportunities for water sports and relaxation. Take a kayak out to the lagoon and bathe in the clearest of waters. The idyllic islands of El Nido are mostly frequented by Filipinos but this will probably change soon.
For the low-down on the Philippines best luxury resorts read here
Bonus for pro travelers: Palau, Guam and Micronesia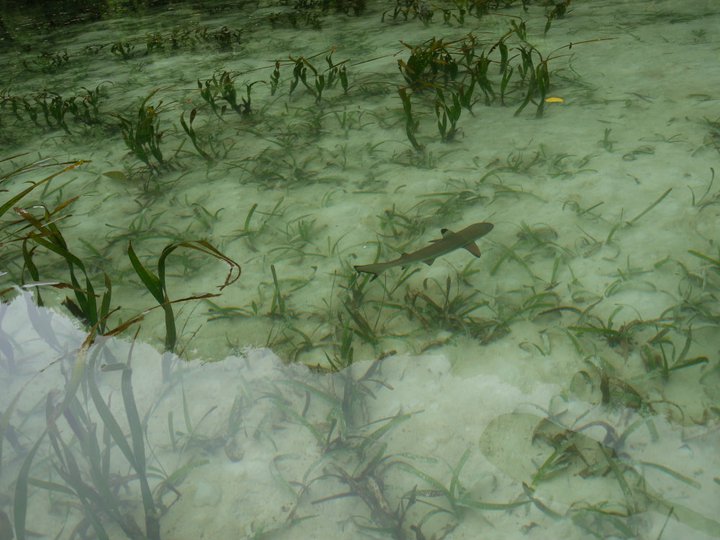 The various states in Micronesia are a completely forgotten part of the world for many. Unless you live in Asia or Hawaii they are remarkably hard to get to. However, if you live somewhere in this part of the world you are in luck as Continental Airlines runs a shuttle style flight almost every night connecting all these countries with Manila. Although the flight can be taxing, with several stop overs throughout the night, it is also a very efficient way to get there. Flights usually depart at night from Manila and reach the various stops from midnight to the early morning.
Options include Palau, the absolute underwater paradise not comparable to many. Explore the Rock Islands by kayak or submerge yourself under the turquoise waters of this young country, old American territory. Palau is also famous for its jellyfish lake where you can swim with 25 million of these harmless creatures. They have evolved without their poison as they have no predators to defend themselves from. Read about jellyfish lake here.
After Palau, you can make stop-overs in Guam, still a very important American Naval Base and US territory. Guam has a mix of Pacific culture, American influence and fantastic Hawaian style food. Like the other islands in this part of the world it offers fantastic diving. Guam is also a well-known tax-free shopping haven.
More isolated and receiving almost no tourists are Yap, Pohnpei, Kosrae and Chuuk. You have never heard of them? No problem, just look them up on Google Images for a thousand reasons to go. Their interest is not only on their natural beauty but also on their significance as a WWII battlefield and the many wrecks that can be explored underwater. It is said to be a natural underwater museum.They have have interesting cultural sights and historical landmarks.
Pohnpei offers surfing with the waves all to yourself. Yap still has village chiefs deciding on the local affairs and it is the country which made stone money popular. Locals wear loincloths and progress seems to have not touched this island paradise. Chuuk is well-known for its incredible lagoon.
March – Thailand
Although Thailand is most crowded during the summer European holiday months these are actually the middle of the rainy season in most of the mainland and Western side of the peninsula.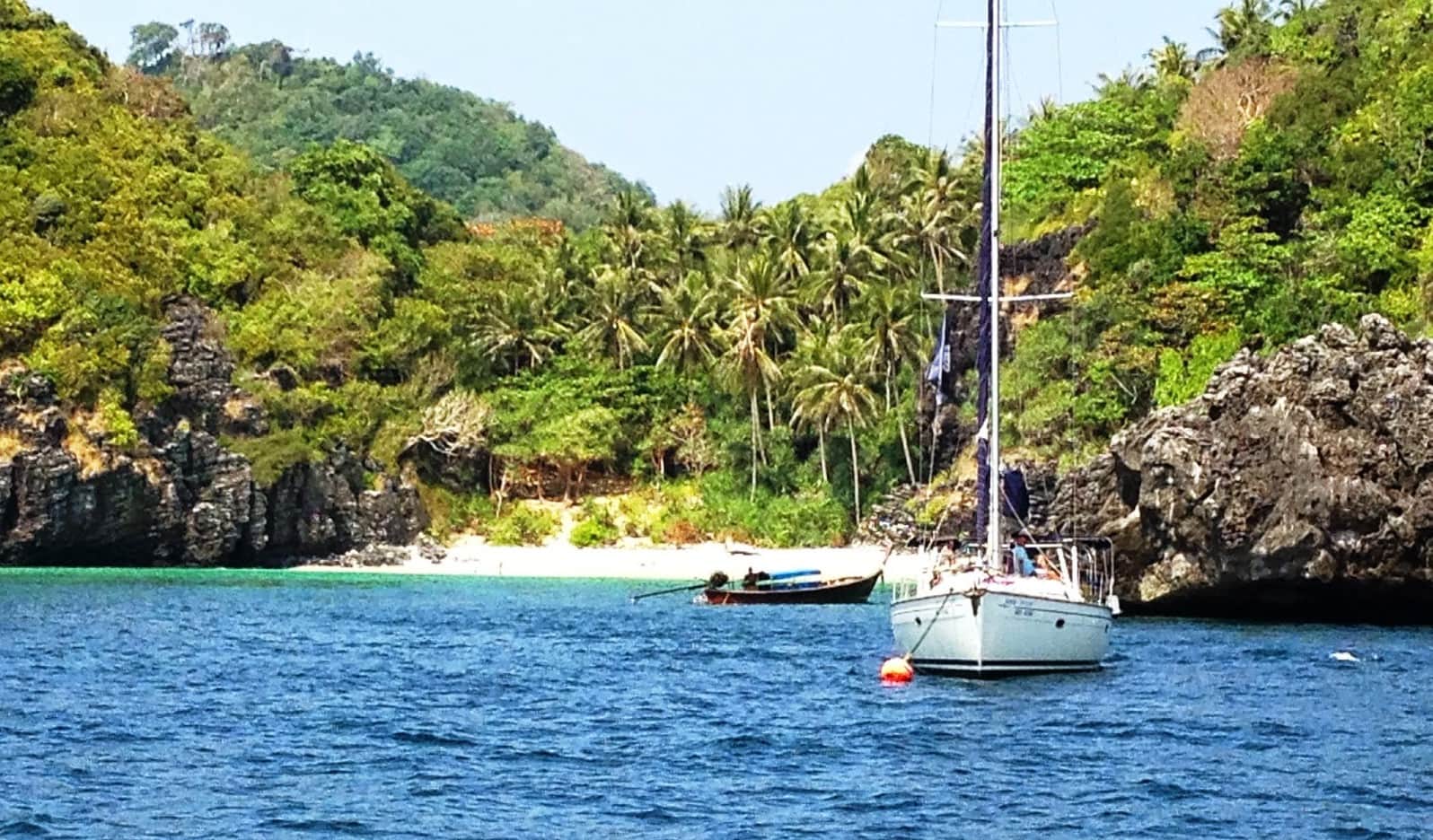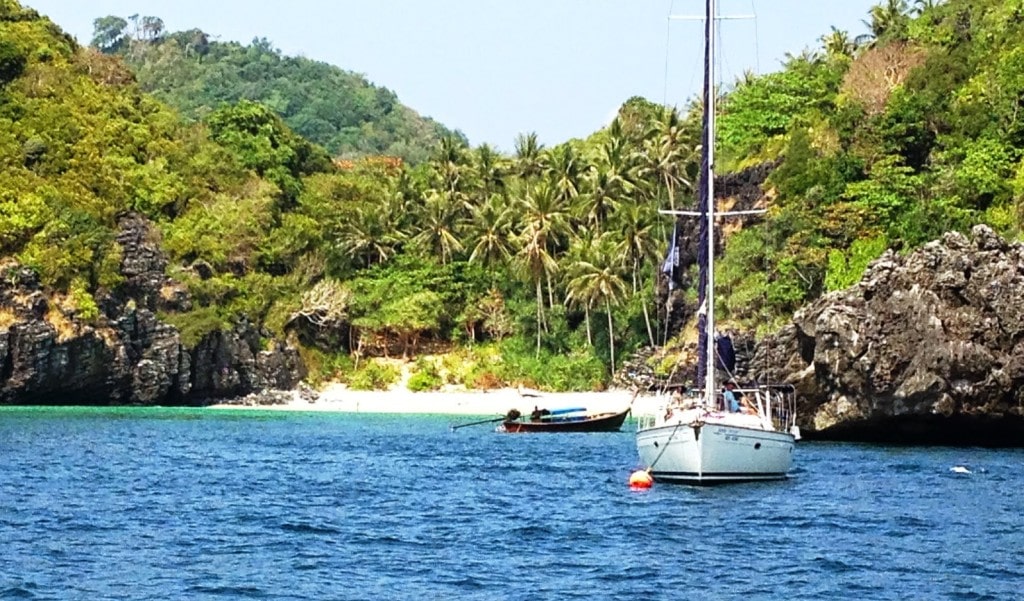 The best time to visit these areas is before the rains arrive, from November to March. You can choose from the widest array of options from diving destinations like Similan Islands or Koh Tao to other quieter areas like the many high-end resorts hidden in their own private islands around the accessible Phuket. Try the Paradise Resort, the Six Sense Koh Yao Yai, Sri Panwa's hilltop stunning views or Paresa's Havenly resort. If you are looking for a more laid back atmosphere try Krabi and for total disconnection but longer travel time, Ko Pu, Koh Lipe or Koh Lanta, all accessible from Phuket by boat.
If you want simple backpacker party the obvious choices are Phi Phi, a far cry from my visit in 2006, or Koh Pangan, for their absolutely crazy Full Moon Parties, if the schedule coincides with your visit.
Other areas around Thailand that are not as immediate options are the beautiful Soneva Kiri Koh Kod in the gulf of Thailand, accessible from Bangkog by private plane or the Chiva Som detox and pampering resort in Hua Hin. This little town in the southern coast 2h from Bangkok is also a good base to visit the Hua Hin Hills Vineyards for a day out among grapes and vines and to relax by the sea.
Bangkok is always a good idea be it for their hipster, up-and-coming area of Thong Lor, filled with alternative hangouts, great cafes, popular bars and local designer shops or for an overdose of party, massage and indulgence. Of course, there is always the cultural sights, if it's your first visit.
The north of Thailand is not to be dismissed. Chiang Mai and Chiang Rai offer the opportunity to venture out into the jungle, interact with elephants and visit off the beaten path temples. A trip out to Pai provides a completely different image of Thailand. Click here for articles relating to Thailand.
Bonus for pro travellers: Andaman Islands
For those who have already been to Thailand too many times and may be looking for a bit more solitude, the sadly famous Andaman Islands are a good alternative. You can get there via Chennai as they are officially part of India. Expect white sand beaches, some historical sights and peace. Very few make it all the way to these islands in the middle of the ocean between Thailand and India where the tragic Malaysia Airlines MH17 was initially believed to have landed.
April – India/Sri Lanka
April is a changing month in most countries in the region so the weather is more unpredictable. If you are looking at the beginning of the month you are better off towards the Northern part of the region but towards the end you would be more advised to head south to Indonesia and Malaysia.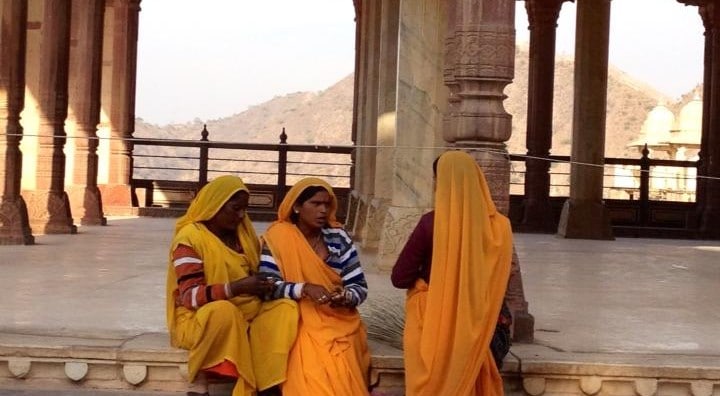 India is also a great option with destinations like the larger cities of Mumbai and Delhi accommodation for a more city like and cultural experience with excursions out to the Taj Mahal from Delhi. But if time permits, the Rajasthan region would be a great destination. You could drive through the main cities of Jodhpur, Jaipur and Udaipur and visit their temples, palaces, forts and other areas of interest. It is a truly beautiful part of the India that bears no resemblance with other parts where population density is significantly higher. Do not miss the floating palace in Udaipur where the Taj Hotel is located, it is taken out of a fairy tale!
You can also read about the best places to stay in Jaipur (like Amanbagh), Udaipur (like Shiv Niwas Palace), or Jodhpur; and our travel guides to Jaipur, Jodhpur, Udaiper and Jaisalmer.
Towards the south of the country, Kerala's backwaters are a relaxing and lush experience.
The month usually sees the Holi Festival of colors taking place. A true explosion of colors with powders of all shades mixed with water for spectacular images
April is also a good time to visit Sri Lanka. Be it the tea plantations in the Southern Coast, the Western national parks, the rainforest, the Southern beaches and Galle's UNESCO core or the spiritual area around Kandi Sri Lanka is a small but compact option to provide a bit of everything. Stay at the Aman resorts if you can. Colombo is a good pit stop to check out some historical buildings and absorb the cultural side. Interact with the locals and walk along the seaboard at night to sample some of the best street food.
Bonus for pro travelers: Japan's Sakura
There is no time better than April to visit Japan. April usually marks the beginning of the cherry blossom season in the Far East country and the cities will be graced with the thousands of trees in bloom with beautiful white and pink flowers. If you arrive towards the end of it you will be lucky enough to see the petals dancing int he wind and falling in a flower rain, one of the most beautiful gifts of nature. And of course, there are all the rest of the amazing sights the country has to offer. Make sure to add Kyoto in your plans. The historical city is the best backdrop for this show of nature with the palaces and temples providing a fabulously fairy tale soundtrack to this phenomenon.
May – Indonesia and Malaysia
The good weather is back in the Island of Gods and across most of Eastern Malaysia. Places like Perenthian Islands, Tioman and Redang will enjoy sunny dry months. Expect lovely beaches, quieter than in the summer months, and lots of diving. Avoid the Western part of the island (Penang, Pangkor, Langkawi) as the Monsoon is in full swing. In the middle of the country (KL, Malacca, Cameron Highlands) rain is infrequent too. Borneo is also a good idea. Think of orangutans and proboscis monkeys in the jungle or diving in Sipadan. If you ever wanted to climb Mount Kota Kinabalu this is also a good time. Bear in mind that Borneo is a wet area and that rain can occur even in the drier months. You could also simply escape to Gaya Island Resort, why not?
If you are looking not to take a flight, Nikoi Island or even Bintan or Batam with their many golf resorts are an easy ride away, especially Batam, and feel like they are miles away from the buzz of the city. Don't' expect to completely do away with the oil container ships which will still be visible in the background but expect much nicer beach, water and sand than in Singapore.
For divers, this is the time to take a dive boat to Tioman.
Indonesia is in full swing. Aside from the obvious choices, you could venture to Lombok and Gili Islands or try Borobudur for that mix of spirituality shopping in Jogjakarta and peacefulness. Lake Toba is a more isolated part of the country where tourists are uncommon. Head to medan if you are looking to spend a couple of days in the forest tracking Orangutans. For climbers and trekkers, there are several volcanoes and mountains, the most typical one is Ringani.
Bonus for pro travelers: Nepal

Although recently beaten by a terrible series of earthquakes Nepal is one of the most beautiful places to visit in Asia. The fabulous UNESCO sites coupled with the majestic Himalayan mountains and wildlife makes it a compact and rich destination. Wandering off the old part of Kathmandu you feel transported to the chaos of old time. Even if tourists are relatively common and locals are used to dealing with backpackers and hikers alike their smile is still very much genuine. An helicopter journey to Everest Base Camp, if ridiculously expensive, is one of life's greatest experiences. Land at 5,600 meters for a couple of minutes and enjoy breakfast staring at the beautiful peak. But Nepal is also wildlife, elephants and tigers, if you are lucky.
June – Seoul or Taiwan
Both cities are fabulous destinations before the summer heat takes over. Indulge in the best of Asia's foodies destinations in their markets, street snacks and full-on delicacies.
In Seoul do not miss the opportunity to catch up on the latest fashion trends in the many local designer outlets and shopping destinations. Shop until you literally drop in 24h Dongdaemung and finish the day with a massage at some of their pampering temples. Seoul is a city that never sleeps. Other top reasons to visit are the many beauty shops and spas, Korean sure know how to remain at the top of the most desired Asian nations. K-pop stars and famous celebrities sure have created a real craze in Asia for anything Korean. But before you head off read our massive guide on the best things to do in Seoul and our list of the best Korean food to try.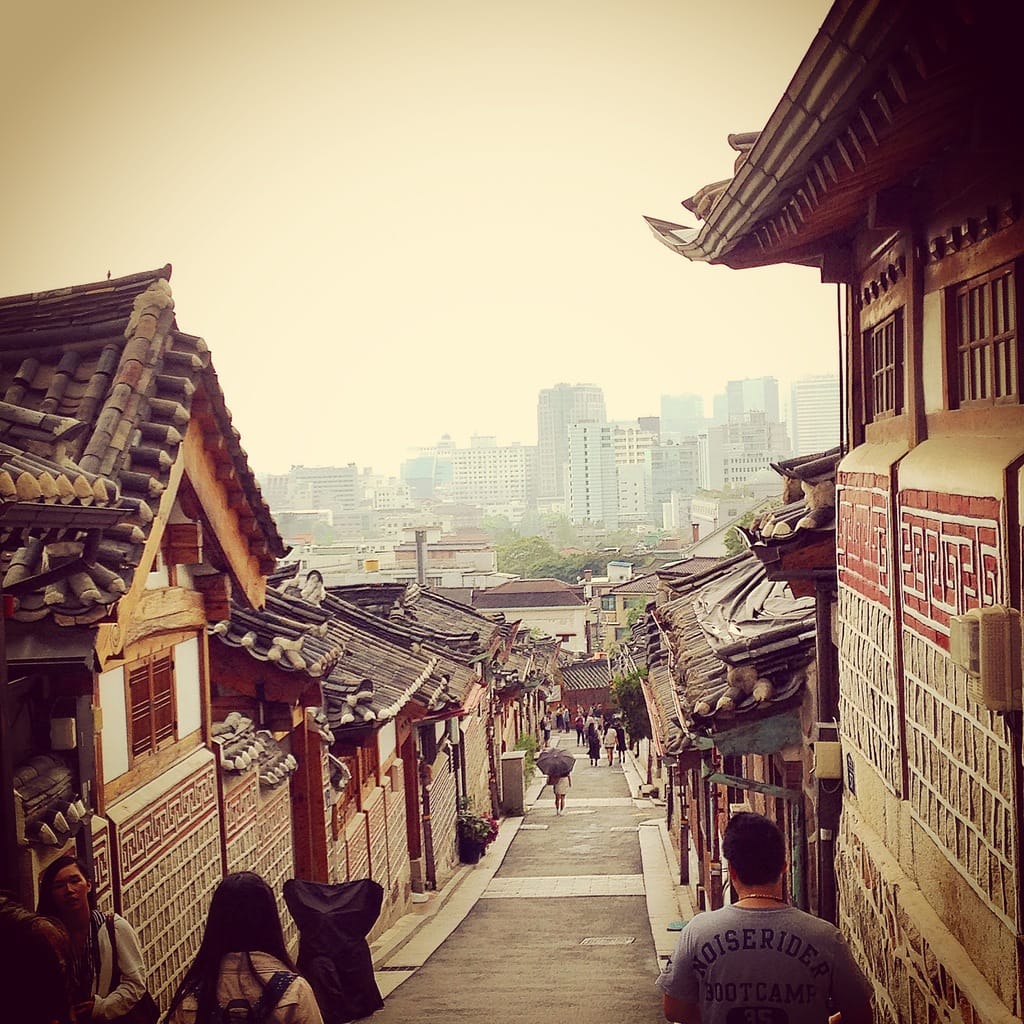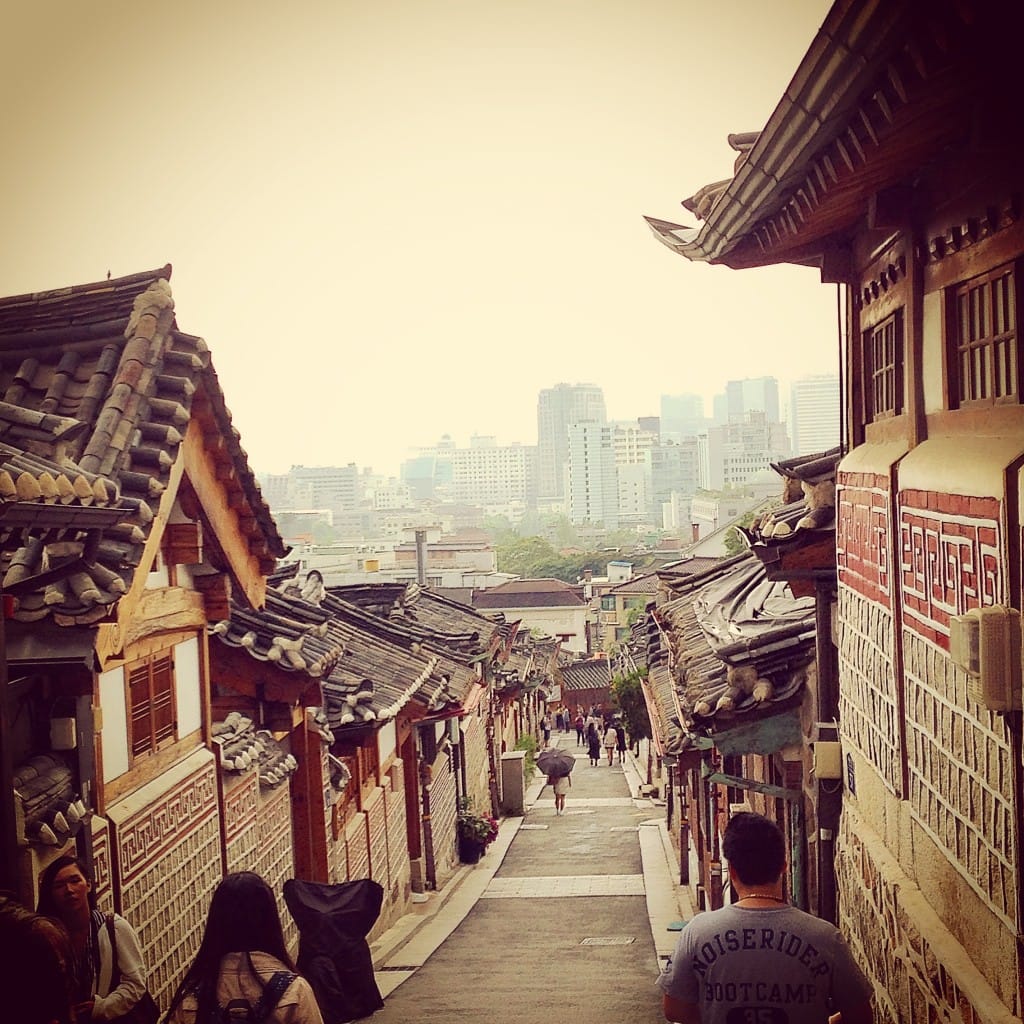 In Taiwan you can experience a more laid back version of China. Quieter, more peaceful but still steeped in history and quirkiness.
In Korean, top the visit with an escape to the beaches of Busan. In Taiwan you can complement a city vacation with a getaway to the parks, less explored.
Bonus for pro travelers: Kashmir/Lad
Whereas the rest of India is already flooded with the Monsoon season Ladakh is entering the warmer months. Travel from Delhi to Leh and from there take trips to the various temples and lakes. For the most adventurers, rent a motorbike and take on the highest mountain pass in the world. Expect no visitors save for a few locals and various tradesmen transporting their goods across the mountain range. Altitude sickness could be a problem as you approach heights above the 5,000m mark.
Tale extra precaution if you plan to go on your own as the area is contested by the Indian and Chinese governments and some parts are not open to travel. Permits will be required so plan in advance.
The reward? Stunning lakes and landscapes.
July – Russia
Although the sun is never too strong in Russia, summer is the best time to enjoy this often forgotten Asian country. Spreading over 7 time zones Russia is as wide as it is varied. The best way to enjoy it is onboard the Trans-Siberian train, be it the luxury Golden Eagle or the simple regular train ticket. Be sure to allow for enough time to interact with the locals and explore the area at each stop, especially around Lake Baikal. The cities of Moscow and St. Petersburg, although technically in Europe, are not to be missed and will provide an interesting reference point to the rest of the trip and the basis to understand the country's recent history. Read more about how to make the Trans-Siberian journey here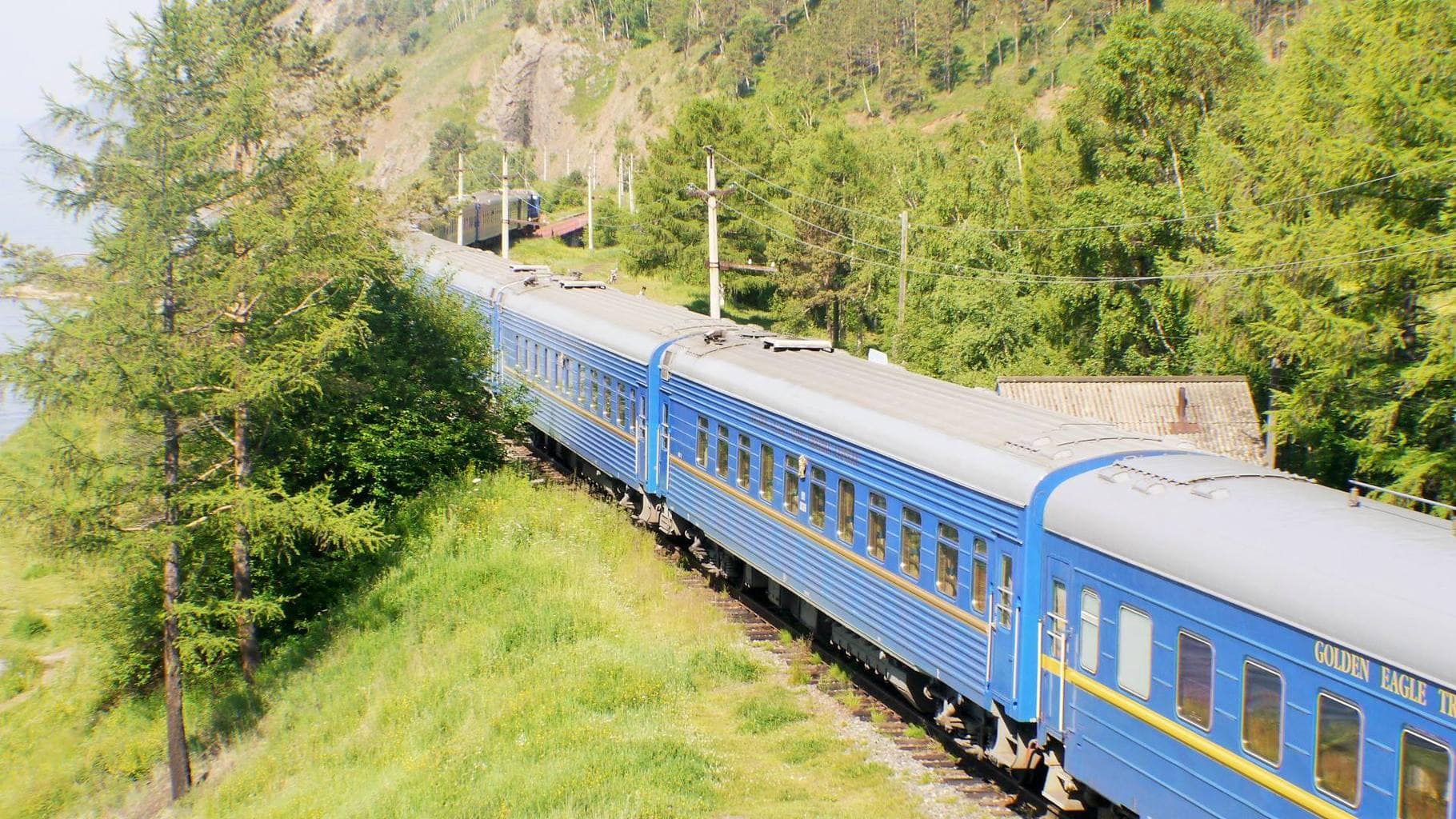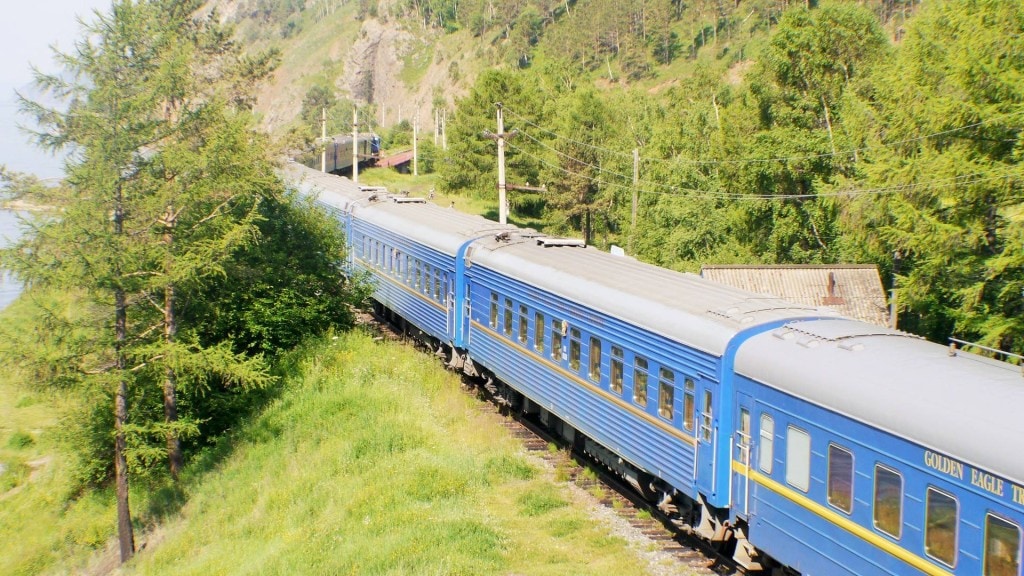 Bonus for pro travelers: Raja Ampat
Diving in Raja Ampat requires time as most live aboard boats and resorts will impose a minimum booking of a week but considering how hard it is to get there you would probably want to stay this long. Take a flight via Jakarta or Bali to Sorong with common stops in other towns on the way followed by a boat ride to your chosen resort. It is likely to take you over 12h to reach but once you get there, relax and enjoy the beautiful landscapes of this stunning part of Indonesia. The rock formations, many deserted islands and the marine diversity is stunning.
August – Papua New Guinea
For those who are well into diving or surfing Papua New Guinea is the last paradise. However, expensive travel, the need to plan well in advance the various internal flights and the dangers of the capital city, Port Moresby, deter most. If you are in Indonesia, Darwin, Hong Kong, Manila or Singapore you will have direct flights albeit expensive. Port Moresby is not a city that would merit much time. It is known for high levels of violence and lack of safety and most travelers escape to the northern part of the country.
It is Asia's least understood country. Sharing the same origins as Australia, PNG has preserved the wet and lush jungle and mountains that Australia once had and it has more species of mammals and birds than its mirror country despite being only one-ninth. And yes, you can also see wallabies in the jungle rather than the bush!
PNG requires time so that you make the most of its diverse cultures, nature and marine life. Leaving without having experienced all three would be a pity. The best months to visit are when it is driest, hence July to September.
Bonus for pro travelers: China's hidden gems
China tops the UNESCO list of countries with most protected sites and so you will never run out of options to visit. Aside from the main cities there are a few other places that are worth a shorter escape or a very long vacation as they are all scattered through the country and usually require a connecting flight from the main city hubs.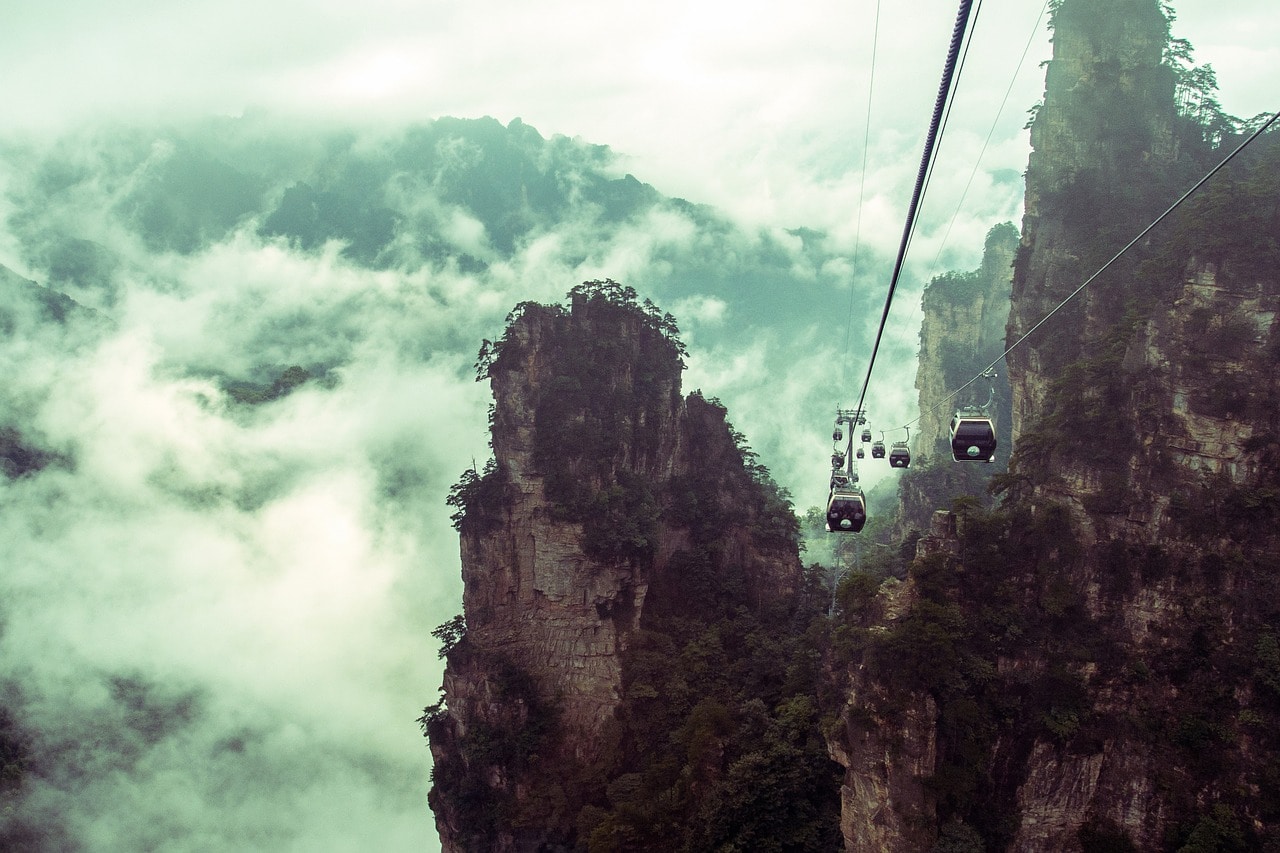 Among the best destinations are the pandas in Chengdu, the Silk Road remnants and Terracota Warriors in Xi'an, the Three Gorges river dam or the Great Wall. If you are looking for hidden gems that only locals seem to know about there are plenty of options to satiate your hunger. Check out the surreal Rainbow Mountains for that impossible to believe landscape. Head to Zhangjiejie to stare at fabulous rock formations and to Guilin for beautiful river and mountain backdrops. There are several take-your-breath-away destinations where you are likely to stand surrounded just by other Chinese tourists.
September – Bhutan or North Korea
The Himalayan Kingdom of Bhutan measures its wealth in terms of Gross Domestic Happiness and has become a popular destination in recent years when the government started to allow visitors in. Beware the high prices as tourism is controlled and visitors have to pay high taxes and spend a certain amount for accommodation and transport. The best options are obviously the very high-end luxury properties of Aman Resorts and COMO Resorts both of which have more than one property in the country and organize packages with a few nights at each resort and a driver to take you around. Expect great service, food and fabulous hospitality.
If you are looking for more adventurous holidays you could also camp and trek or find other more affordable options. Bhutan has something for everyone. September is the first month after the rainy summer and the vegetation should be lush and green
North Korea's borders are open again after a 4 month closure due to Ebola risk. Traveling to the country means joining an organized tour or organizing your private one. Either way, you need to be escorted for the entire trip. A couple of agencies have been operating tours for a few decades and are experienced enough. Try Koryo or Young Pioneer Tours for the best options. Beware that the security restrictions of this dictatorship include not straying from the group and being shepherded around the entire time. Expect propaganda and lots of architectural feats.
Bonus for pro travelers: Fiji
That's right, Fiji is a doable destination from Asia.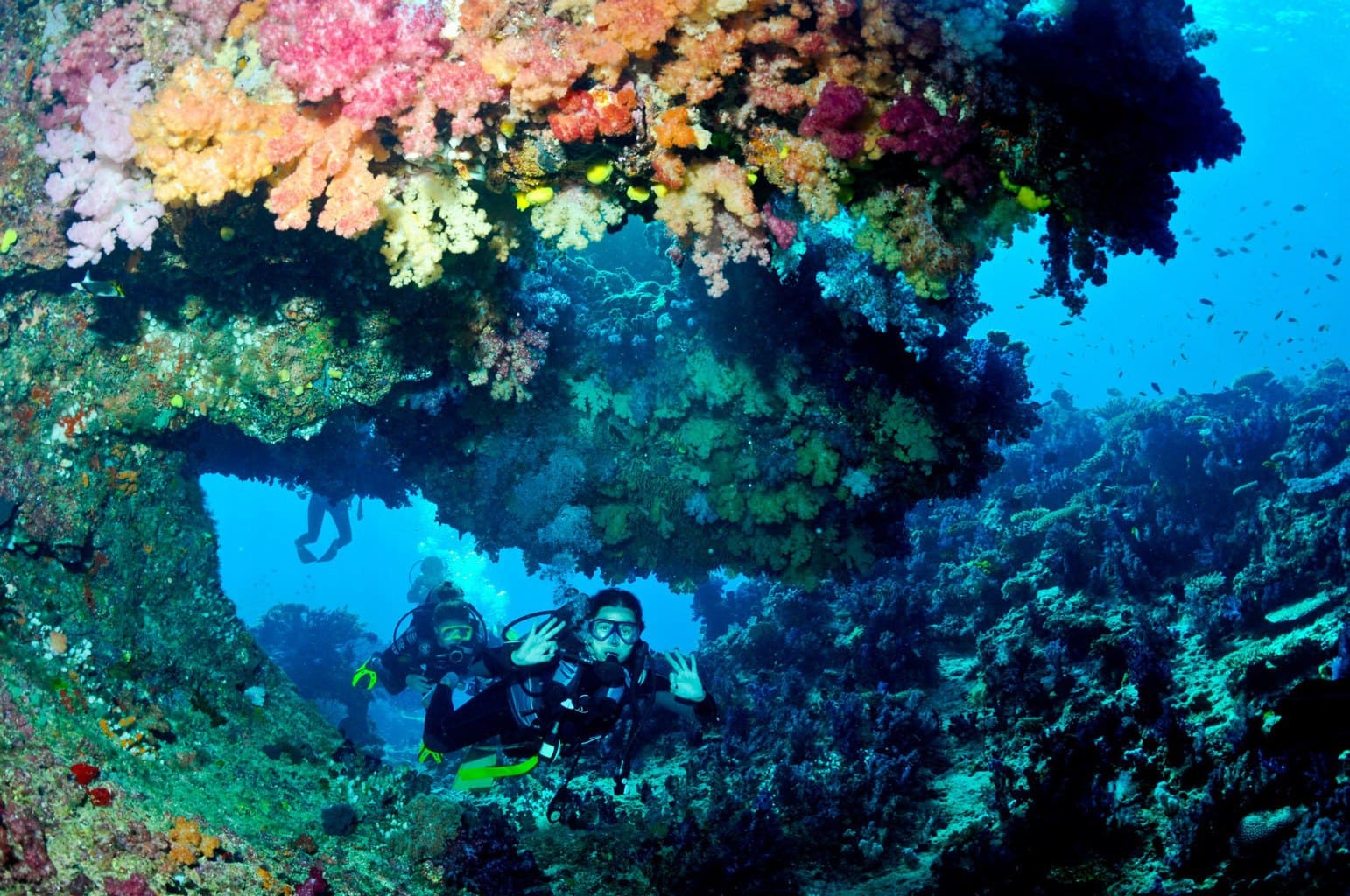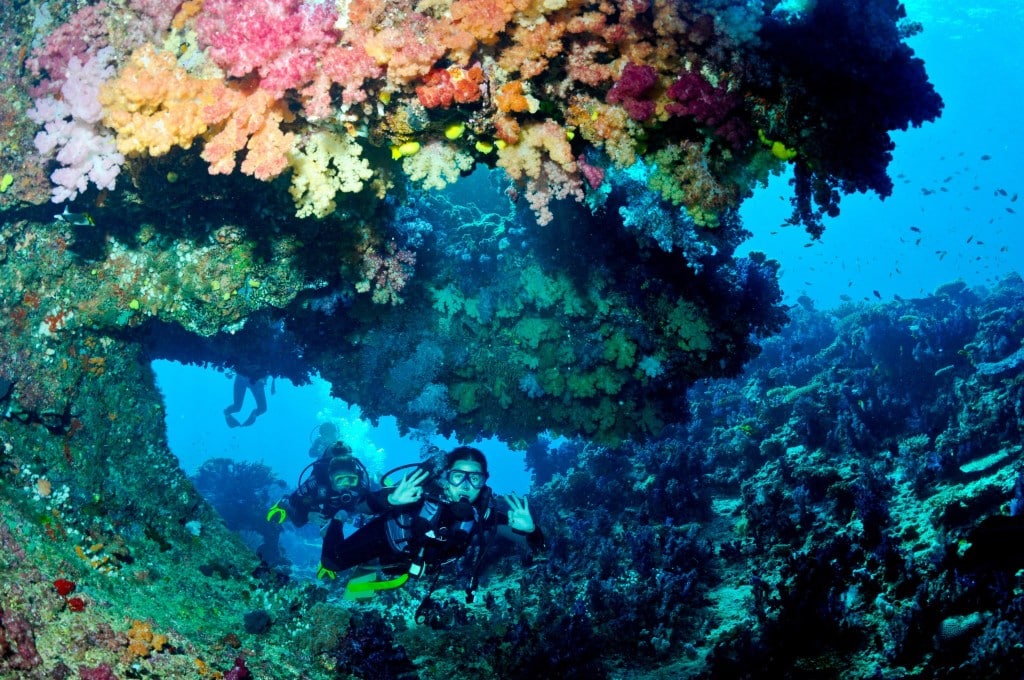 When you live in Asia you rarely think about the Pacific as a viable week-long holiday. However, the reality is that it would take you the same time to get to your ski vacation in Japan than to reach Fiji. There are numerous daily flights with Qantas, Virgin and Fiji Airway linking the many Australian cities, the fastest connection via Brisbane. Fiji is a paradise and, even if you decide to stay around the main island where the international airport in Nadi is, you will have your hands full with options. Diving is an obvious reason to visit but nature and general beach life should be as big a draw for most. Fijian hospitality cannot be faulted and their long history in tourism means that infrastructure, from the most basic backpacking alternatives very popular with Europe and and ANZ travelers to the highest standards of Richard Branson's Necker Island, are all possible. If you want an extra special off the beaten path holiday consider a week on the Tui Tai's boat off the coast of the Garden Island of Taveuni, a short flight from Suva or Nadi and practically unexplored. Diving off the most impressive walls with unique and extremely colorful soft corals will leave an imprint for life. The summer months from July to September are the peak season but in September tourist numbers should have declined.
October – Tibet
Although some parts of the country may start to see some snow October is still a great time to visit this country, officially considered a Chinese province. Prices are also expected to be slightly cheaper during the shoulder season and you will enjoy more solitude.
Tibet offers excellent trekking options and cultural sites. Rent a car and a driver and go to some of the beautiful high-altitude lakes. For the better experience, ride the train to Lhasa from some of China's main cities. The journey may take up to 48h but the views through the Tibetan Plateau will be amazing and you will get the chance to acclimatize slowly onboard the train so you avoid the sudden landing at high-altitude and subsequent sickness. The train is equipped with oxygen to help travelers.
Bonus for pro travelers: Cocos /Christmas Island or Timor Leste
The end of the dry season in Cocos and Christmas Islands may seem an unwise time to visit but Christmas Island has recently been put on the map by the famous red crab migration where millions of crabs cross the island from forests to the sea to breed. Although time is unpredictable and may vary from October to December depending on the first rains it is an incredible sight. Reachable from Perth via 4 weekly flights with Virgin Australia, while you are there you might as well continue on to Cocos Island another divers paradise. They are both located in the ocean between Indonesia and Australia. Australia's environmental agency provides more details here.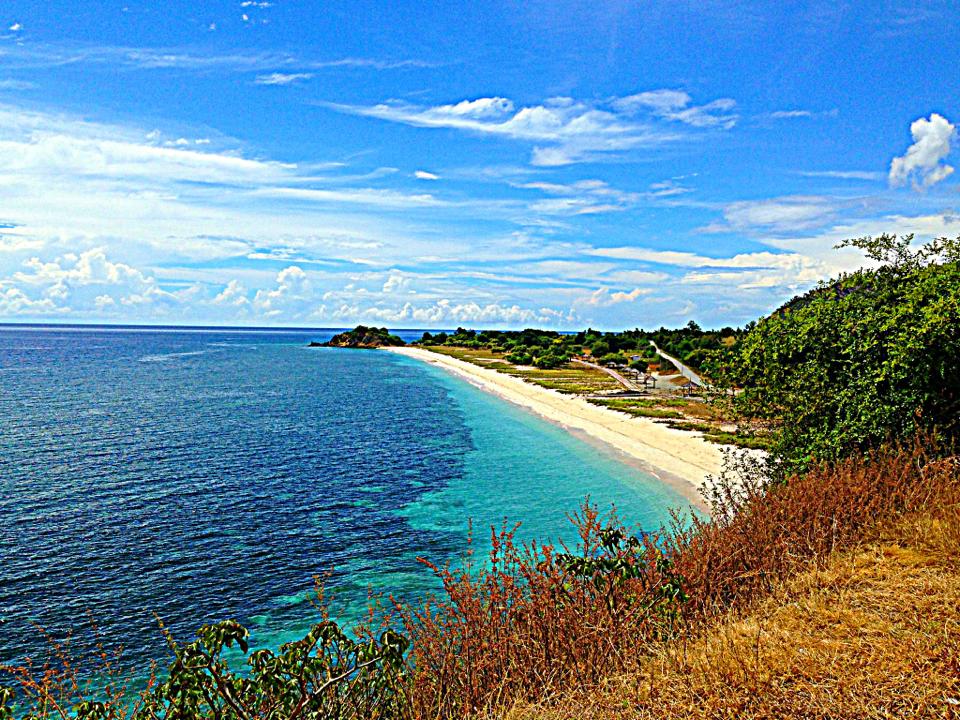 East Timor, or Timor Leste, is a tiny country that has just come out of decades of conflict and civil war. The country is still filled with humanitarian and charitable organizations but, aside from that, there are not tourists to speak off. It is best seen on a rental car across the rural roads. Take the route along the northern coast to see some of the most beautiful and completely empty beaches or join one of few diving outfits to explore the underwater world. Since the fishermen do not have access to dynamite since the civil war times, the marine life has thrived thanks to basic fishing techniques. Expect high prices though, as the few but obvious foreign organizations have kept the USD prices unexpectedly high for such a poor country.
October will see the last month of the dry season and so roads should be most passable. Do not miss the mountain outposts and the southern even more isolated, if at all possible, coast not accessible during the wet months.
November – Laos or Vietnam
Once the rains have passed Indochine returns to its peak with lush greenery as the backdrop to any trip. Late November is better than the beginning when the tail end of the Monsoon can still bring some downpours. The Southern part experiences less rain.
In Laos, explore the historical city of Luang Prabang or dive deep into the jungle with a treetops adventure where you will be able to sleep at the top oft he forest canopy to the sound of monkeys and nature. During the day zip-line across the trees.
Vietnam has much to offer. From the French colonial architecture in Ho Chi Minh, slowly becoming an art destination in Asia to the Northern city of Hanoi with it gateway to the country's most famous UNESCO site. The Southern part of the country sees island escapes in Con Dao of beach holidays in Danang. You can also get away from it all inside the world's largest cave just recently discovered. But be sure to book in advance as the tours are highly popular. Take a buggy down the dunes at Mui Ne or head to the central parts of the country, to Hue and Hoi An for a dose of culture.
Bonus for pro travelers: Margaret River's Gourmet Escape
As the summer approaches this part of Western Australia comes alive with food, music and wines. The festival in the Margaret River lasts for three days and famous chefs are usually present to feast on the great fresh produce and Australia's most premium wines region. Find out more here.
December – Bagan or Angkor Wat
Although the peak season months to visit the breathtaking temples of Bagan is October and November, I believe December is the right time to avoid the crowds. The temples will show their best angle in the solitude and quietness of the month and temperatures will still be bearable. Read more about Bagan here.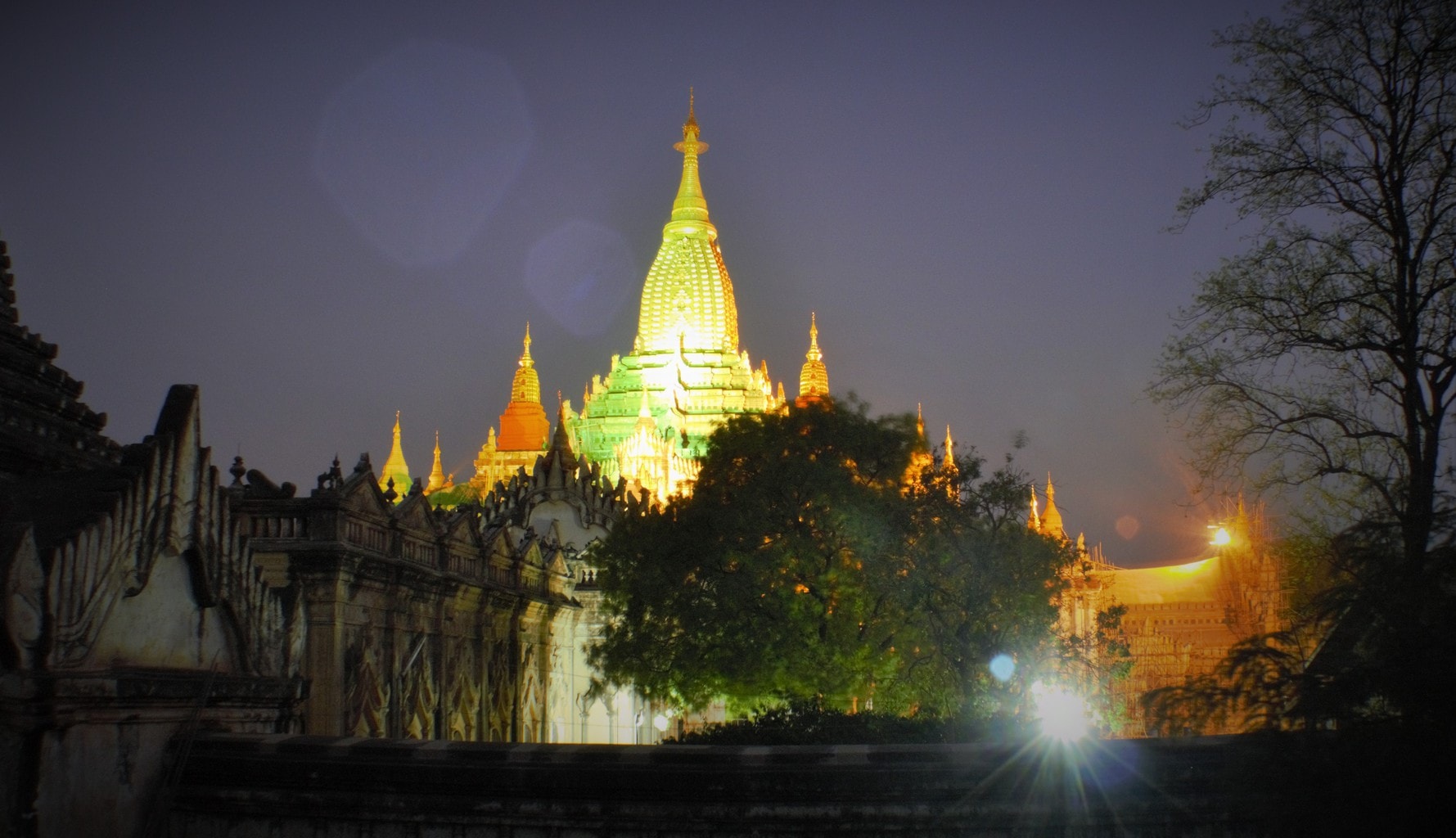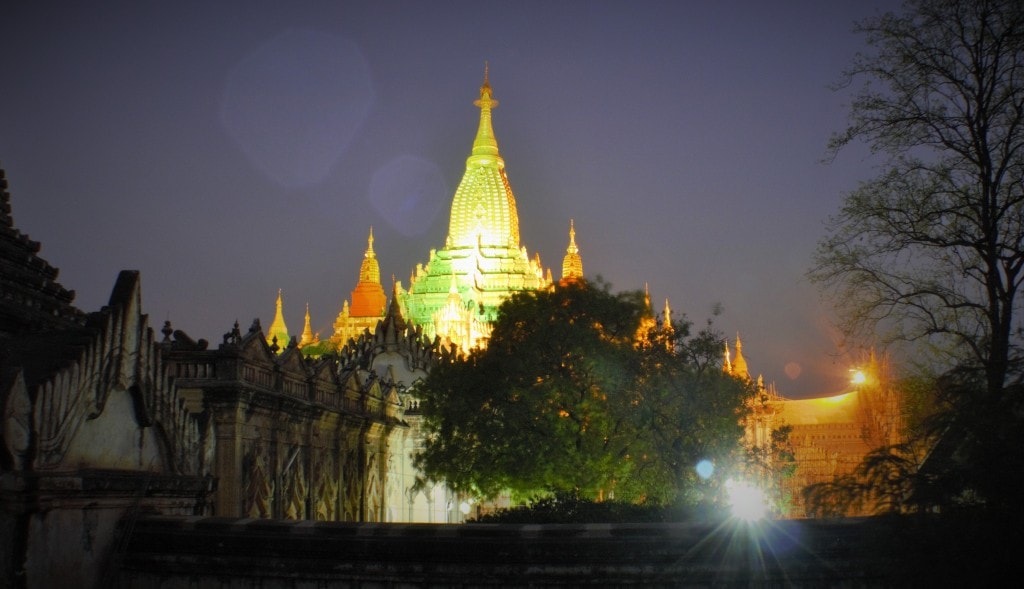 The same applies to Siem Reap. Angor Wat, largely discovered and usually very crowded with tourists, is not an obvious destination during the Christmas month so the templates are slightly less busy and the weather is prefect.
Bonus for pro travelers: Djibouti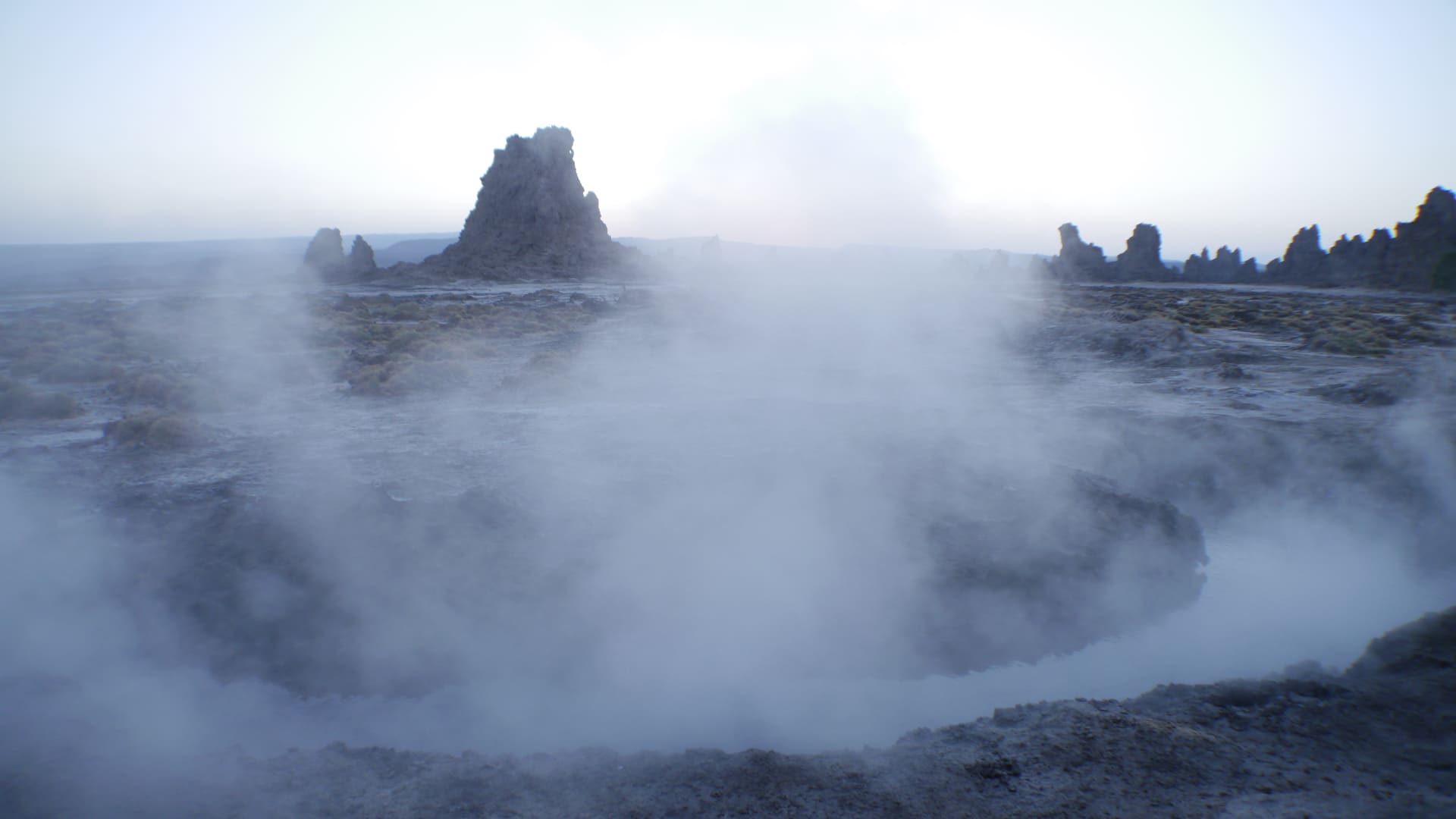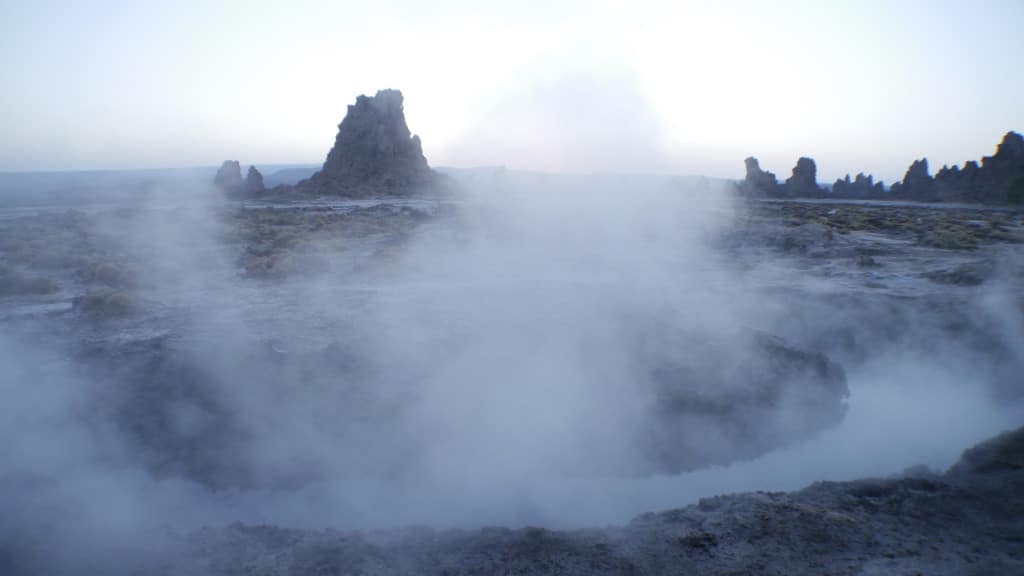 For those looking for some serious cultural, natural and human uniqueness Djibouti could be an option. Reachable via Dubai on Fly Dubai a few times a week this is a destination that very very few travelers consider but one which will be a truly enriching experience. You can visit Lake Assal, with one of the highest concentration of salt in the world and marvel at Lake Abbe's chimney and rock formations while spending a night under the desert sky. Djibouti is a country like no other. Diving and beach time are also options. December is one of the best months to visit as temperatures are yet to hike to unbearable levels. Bring a hat, sunscreen and a scarf to protect from the unwavering desert heat and wind. Read more about Djibouti here