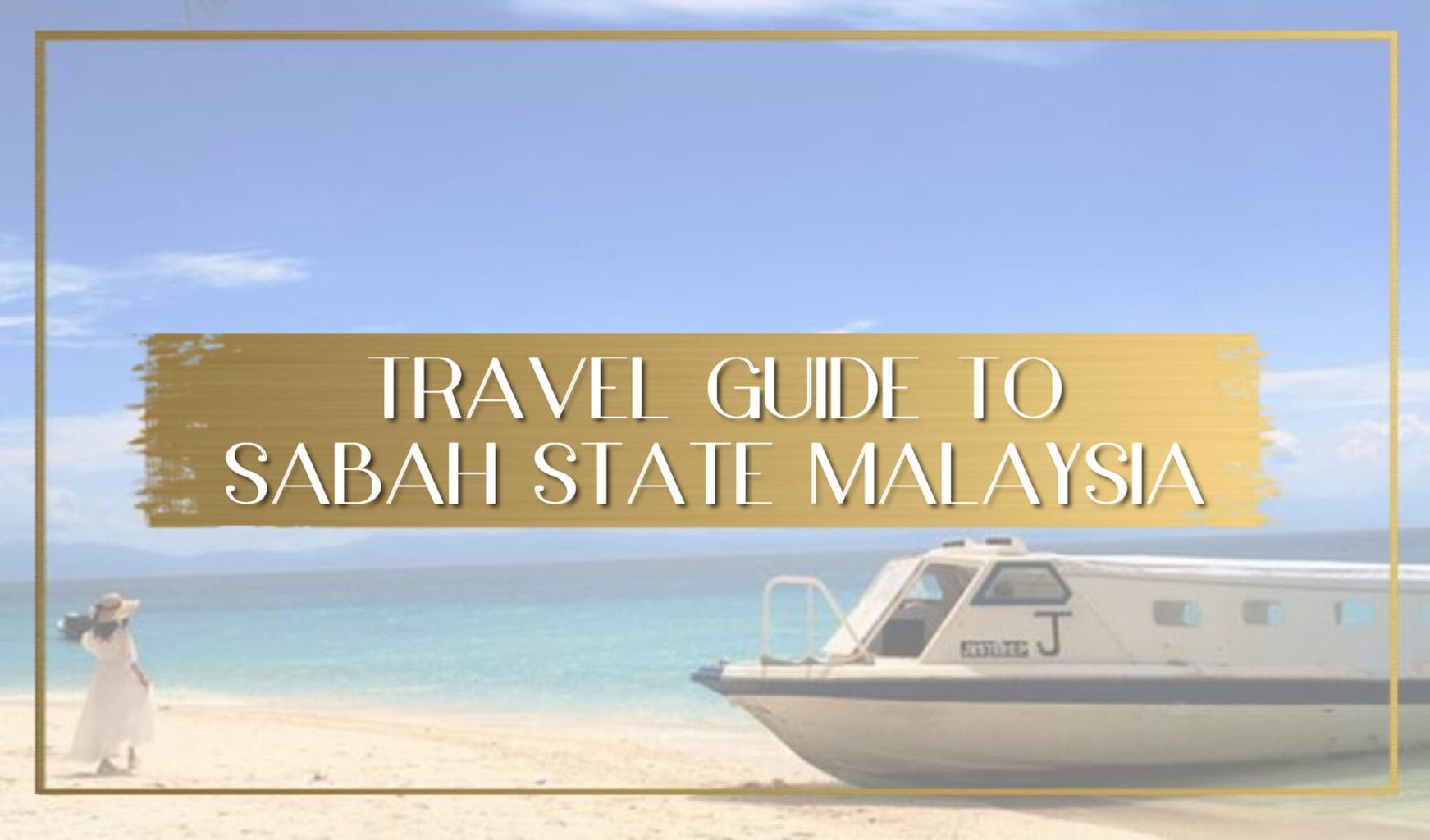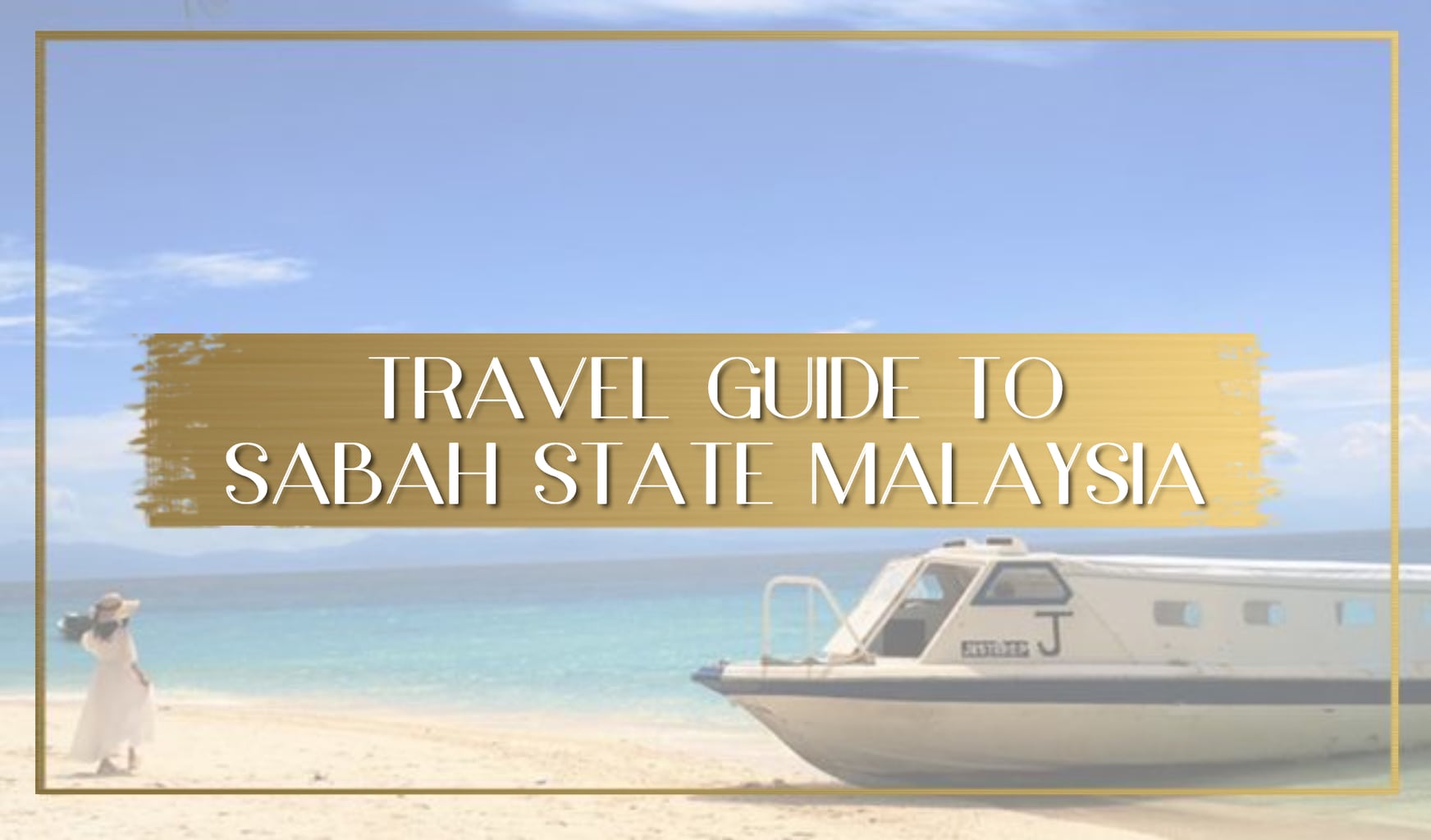 Once in a Lifetime Journey was a guest at Sutera Sanctuary Lodges which is a member of the Secret Retreats collection and of the Sabah Tourism Board on this trip. As always, all opinions expressed in this article are our own.
As an expat living in Singapore, I'm constantly trying to find new places that are close by so that I can escape for a relaxing weekend. I have written about Bintan and Batam in Indonesia before, and while they are great getaways for a relaxing weekend on the beach and should not be overlooked, I found myself wanting a new experience. So when the opportunity to explore Malaysian Borneo came up, we couldn't pass up on the offer.
If you have been following me for a while, you will know that I have visited Malaysia and Borneo countless times before. I had an adventure among the mangroves in Langkawi, picked strawberries in the Cameron Highlands, explored the culture and heritage in Brunei and swam with turtles in Borneo.
I have also dived in world renowned Sipadan. Yet the call to encounter a new part of this region was an experience that I did not want to miss out on. So here's my guide to Sabah State including Kota Kinabalu and Kinabalu Park.
And don't forget to read our guide on 10 Essential Things Travelers Must Know Before Visiting Malaysia.
Where is Sabah and Kota Kinabalu
Situated close to Brunei and sharing land space with Kalimantan, Kota Kinabalu, or what locals call KK, is a quick 2,5hr flight from Singapore. Its location, just below the tropical typhoon belt, is warm year-round with temperatures usually not dropping below 22ᵒC in the day.
This is why it is given the nickname "Land Below the Wind" and it was perfect for me as I'm not a fan of cold climates. The infrastructure-ready and coastal capital city of the Sabah state in Malaysian Borneo has all bells and whistles you'd expect of a modern city, yet surrounded by the most lush jungle and tropical reefs to easily escape to, such as Manukan Island which is a short 15min ferry ride away or UNESCO-listed Kota Kinabalu Park, also a short 2hr drive away.
A brief history of Kota Kinabalu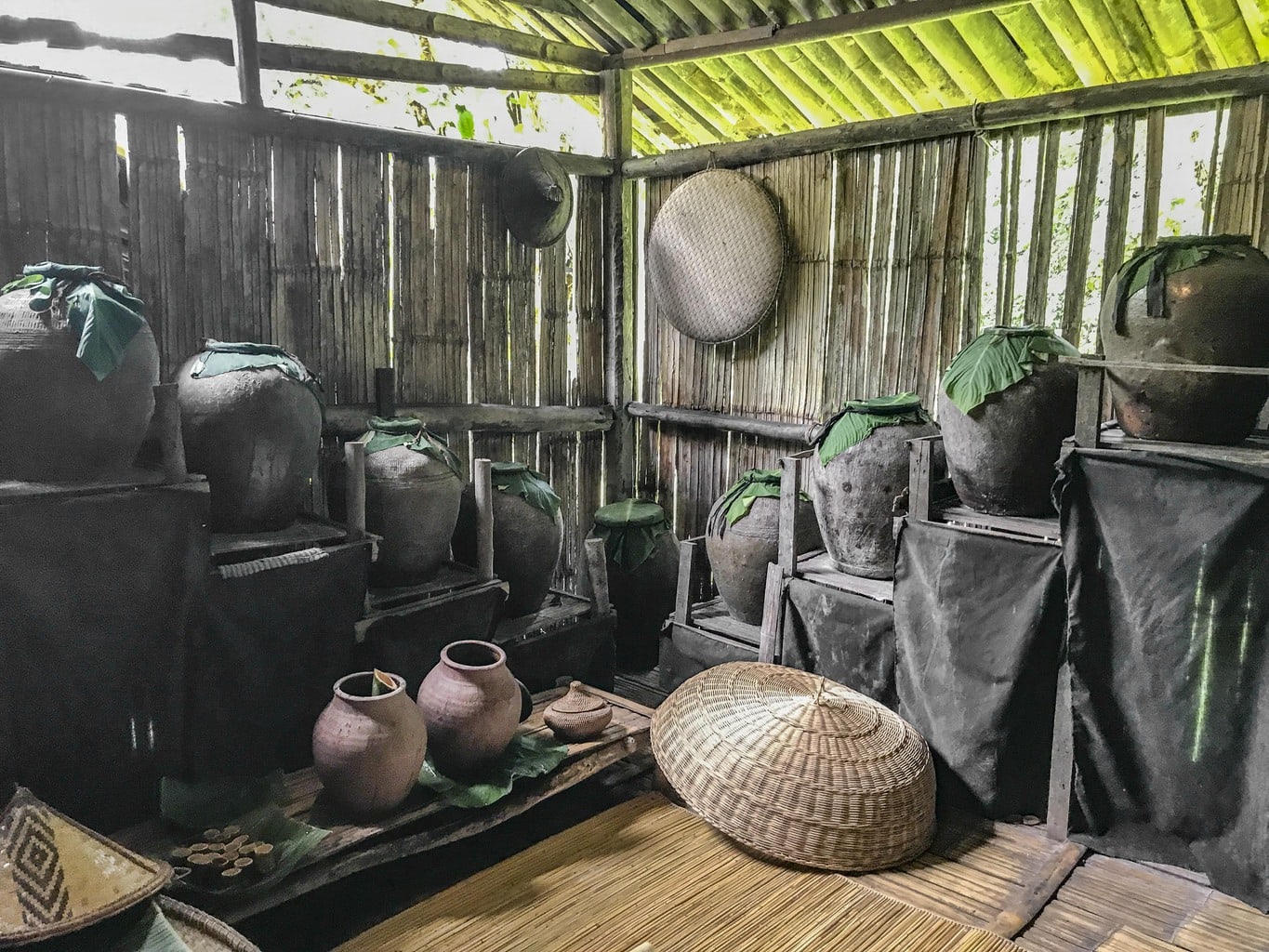 Once part of the Bruneian Empire, Kota Kinabalu changed to the hands of the British in the 19th century when the British North Borneo Company (BNBC) established its first settlement near Gaya Island. Kota Kinabalu has seen various changes in its tumultuous history. Its various names it has been given signify state of constant flux.
It was originally known as Deasoka ("below the coconut tree"), then Api Api ("fire"), which became Singgah Mata ("pleasing to the eye"), Jesselton during the British occupancy (after Charles Jessel, vice-chairman of the BNBC), and finally Kota Kinabalu, where kota can mean "fort", "town", or a "city". Kinabalu comes from nearby Mount Kinabalu which is said to be the highest peak in Malaysia, standing at 4,095m. To the west lies the Tunku Abdul Rahman National Park.
The BNBC occupied the area of Gayah Bay from 1882 to 1897, after which the the indigenous Bajau-Suluk chief Mat Salleh, destroyed the settlement by burning it to the ground. After a brief relocation in what is now known as Sepanggar Bay, the BNBC moved once again to Api Api as it was near the North Borneo Railway and was a prime location to establish a port. The name of the area changed to Jesselton and became a hub for trading in the North Borneo area, mainly dealing in rubber, rattan, honey, and wax.
When the Japanese took over Borneo during World War II the name was changed back to Api. A famous uprising known as the Jesselton Revolt occurred in 1943, where local inhabitants known as the Kinabalu Guerrillas unsuccessfully attempted to overthrow the Japanese. The Borneo Campaign in 1945 saw the Allied Forces bomb most of the area afterwhich only 3 buildings were left intact. The Japanese officially surrendered North Borneo in September 1945, leaving the remains of the ruined location to the BNBC. The expenses to rebuild the area were so devastating that North Borneo was ceded to the British Crown in 1946.
The aptly named "Colonial Office Reconstruction and Development Plan for North Borneo: 1948–1955" was carried out much later in 1963 by the Federation of Malaysia. North Borneo became Sabah and Jesselton its capital. Jesselton became Kota Kinabalu in 1967, but was only upgraded to city status in February 2000.
Kota Kinabalu today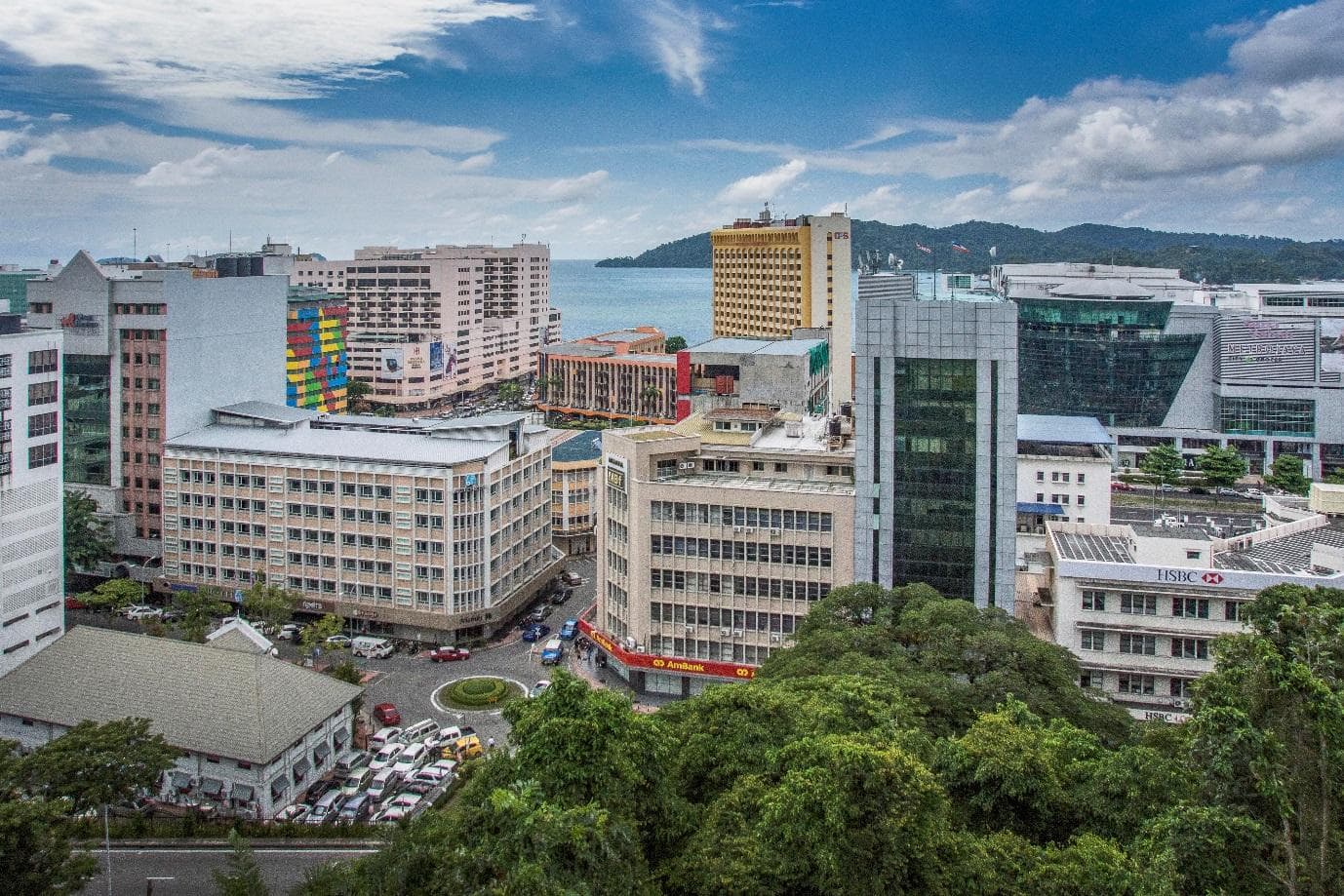 Today Kota Kinabalu has a population of roughly 500,000 people with a melting pot of cultures and ethnicities, where roughly half are of Chinese descent, so both Malay and a variation of Chinese are widely spoken. Other ethnicities include Bajau or Suluk, Kadazan-Dusun, Bumiputras, Bruneian Malays, Murut, Indian and a considerable Filipino population.
While the major economical impetus is driven by industry, the tourism sector is growing fast and it is becoming a major tourist hotspot rapidly becoming a commercial and industrial player in the East Malaysian region. Travelers not only enjoy the built-up city, but also escape to the Tunku Abdul Rahman National Park where the five small and almost uninhabited islands of Sapi, Manukan, Sulug, Mamutik and Sepanggar are located. Kinabalu Park is also a quick 90km or 2hr drive away.
While the city is being built up fast, a 9.7ha area of forest known as the Kota Kinabalu Wetlands (formerly the Bird Sanctuary) was declared as a protected area in 1996 and is also under State Cultural Heritage Site status. For those in need of internet on their travels, you will find the recent addition of the free 10GB cap KK City WiFi area very welcoming.
What to do and see in Kota Kinabalu
Much like Singapore and other parts of Malaysia, I found KK to be both surprisingly modern while still keeping its old world charm intact. There are shopping malls and high-rise condos mixed with old world markets and friendly, welcoming faces. There is also a lot to do in and around KK from museums and conservation areas to day excursions just outside the main city. Here are few things that you can do when traveling to Kota Kinabalu.
Museums
There is an array of museums and galleries to choose from in this culturally rich area of Sabah. The Sabah State Museum & Heritage Village is a definite must-visit destination to get your taste of history and culture. The complex consists of several options from the State Museum itself to the Science and Education Centre, the Sabah Art Gallery, the Museum of Islamic Civilization and the Heritage Village.
After spending some time here, the Wisma Budaya Art Gallery is a great place to drop in to experience some national and regional art. One more option is the Hongkod Koisaan building in Penampang, a place that the Kadazan-Dusun Cultural Association (KDCA) calls home. Depending on the time of year, there will be some festivals taking place. Check their website for more details.
Shopping, leisure and culture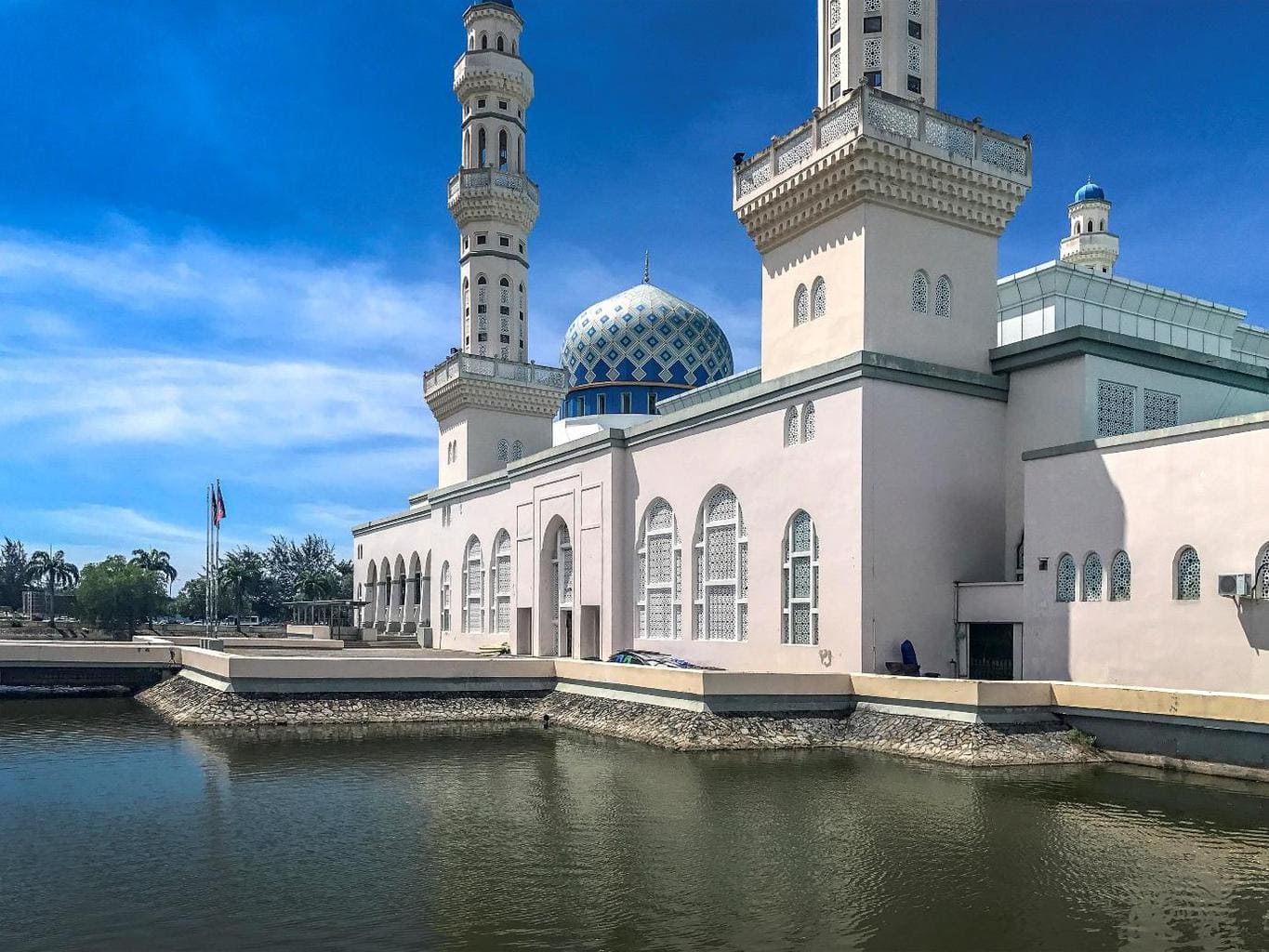 When I think of Borneo, I mostly get images of jungle and the funny looking proboscis monkey. Yet KK has several shopping malls and golf courses, including the Sutera Harbour Golf & Country Club and the Kinabalu Golf Club. There is also a beach about 6kms from the city center called Tanjung Aru, which is a nice place to relax and unwind or do some watersport activities like supping. It is also where the Shangri-La Beach Resort is located.
The best place to wine and dine is definitely the KK Waterfront (Anjung Samudra) which is the entertainment hotspot for those looking to grab a cocktail or beer or just sit in a café. Locals, as well as tourists are scattered around the many bars and restaurants that overlook the ocean. Here is a list of other shopping centers in KK for retail therapy.
Tun Fuad Stephens Park lies within Bukit Padang, and is popular for joggers and hikers going for their dose of daily activities. There are forests around the area as well as a man-made lake, food stalls and restaurants. As mentioned previously, Tunku Abdul Rahman Park, is a popular daily or weekend escape that consists of the five islands of Sapi, Mamutik, Manukan, Sulug and Gaya. It is only a 15min ride away and is great of snorkeling, diving or getting your PADI certification. You can read more about my trip to Manukan here.
A quick and fun excursion is to take a brief 10-15min walk to the start of Signal Hill Observatory. Pick one of two trails that either start from the Atkinson Clock Tower or the community hall. I'd recommend the one starting from the Atkinson Clock, as it is a very easy hill walk with scenic panoramic views of the city centre, the islands, and the ocean.
There are two significant mosques that are quite beautiful to see. It may be worthwhile to visit both the Sabah State Mosque in Sembulan and the City Mosque on Likas Bay. One of the best places to buy souvenirs is Kadaiku, as it has a wide variety of souvenirs ranging from local food products to traditional handicrafts. There is a large assortment of handwoven tapestries, intricate beaded necklaces, baskets and beautiful pearl jewellery sourced locally from the Sabah region.
I would highly recommend a traditional massage from the award winning "Dusun Lotud" at Jaru Jaru Spa. The main draw card here is that it is a traditional Dusun massage, who are the largest indigenous group of Borneo. I chose this massage due to its significant cultural brevity and because I love deep tissue techniques. I felt revived after the massage that mainly focused on pressure points around the neck, shoulder and back.
Kota Kinabalu Walking Tour
You don't have to go very far from the city centre to learn about Kota Kinabalu's history. The historical buildings littered in the city make for a good walking tour. Here's my recommended route:
Sabah Tourism Board. This office was first constructed in 1916, and has been used for many official purposes such as: Town Board, Treasury, Audit Office and attorney general's office. It was a Post Office and became the official home Sabah Tourism Board and is now a Tourist Information Centre. Start your historical walk here: get a map from the tourist centre. This building is 1 of 2 buildings that survived the WWII bombings.
Atkinson Tower. This is the city's oldest structure. The clock was gazetted as a heritage building in 1983. It has been showing the time since 1905. This is the second building that has survived since the Japanese occupation.
Australia Place. This is where Australian Soldiers first camped when they landed in Jesselton in 1945. It has since transformed into a street littered with hipster cafes, backpacker hostels and print shops. At the end of the street, there is a police station and the Padang Merdeka, where independence was first declared.
British North Borneo Memorial. The British North Borneo Memorial commemorates the soldiers of WWI, where 79 men were in service, of which 13 lost their lives. This obelisk is located in the City Park downtown and is a 5-minute drive from the city.
Double Six Monument. In 1967, an airplane carrying Sabah's fifth Chief Minister together with 6 other state ministers crashed, killing everyone on board. The Double Six Monument was erected at the spot of the crash to commemorate this tragedy. This monument is 15 minutes away from the city.
Petagas War Memorial. The Petagas War Memorial is located at the exact spot where 176 Sabah guerrillas were massacred during the Japanese occupation in World War II. Every year a memorial service is held on January 21st to commemorate those who fought in the war. The war memorial is 25 minutes from the city.
North Borneo railway. The North Borneo Railway was established as a mode of transport to carry produce from rubber and coffee plantations. Today, it takes tourists on a scenic journey through 3 quaint towns: Tanjung Aru, Kinarut and Papar. This tour will take you back to British Colonial times, passing through tunnels, lush green jungles and mountains. This railway only operates on Wednesday and Sunday, and needs to be booked via Sutera Harbour Resort.
Daily Excursions with Amazing Borneo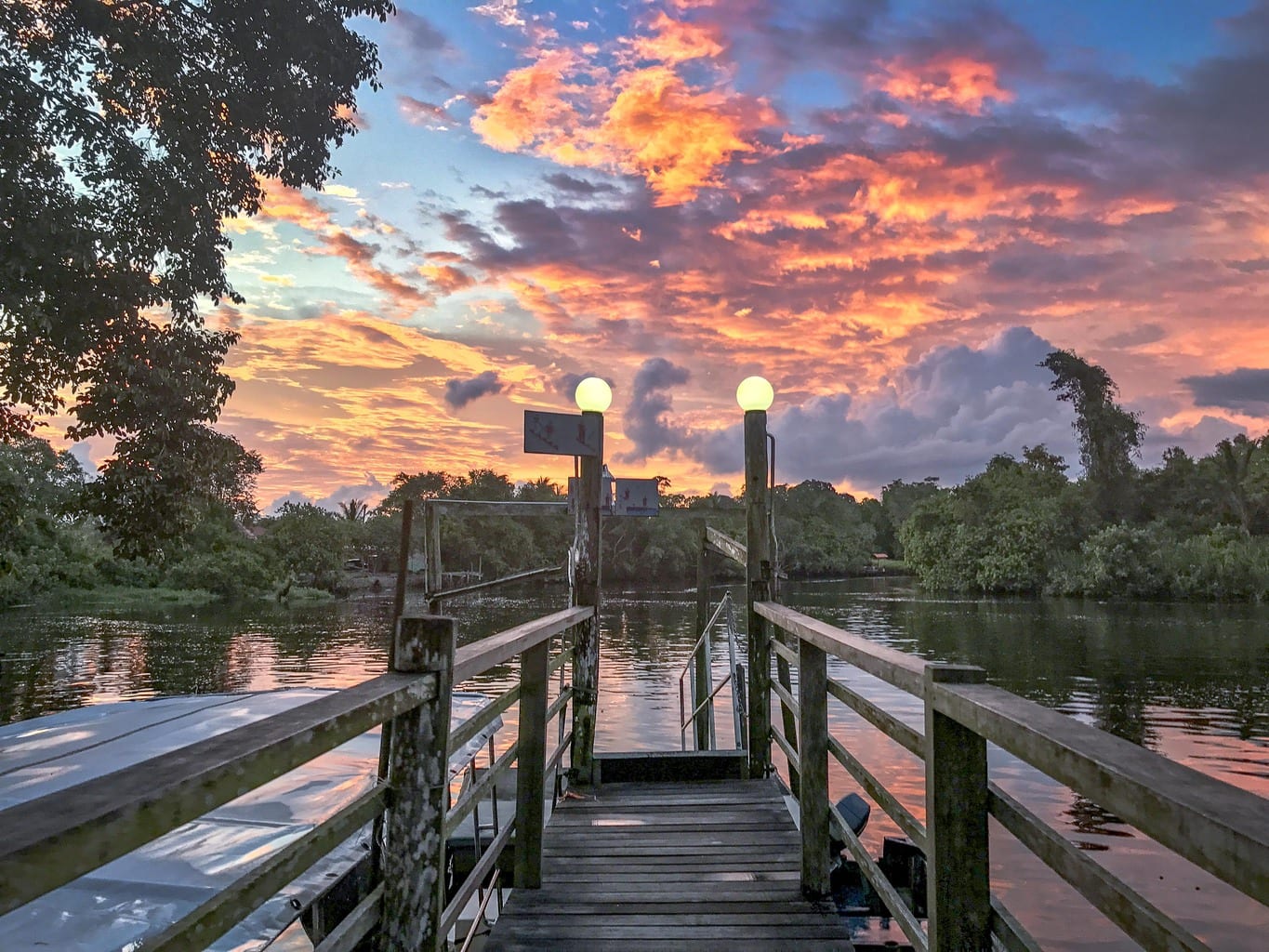 I was lucky enough to go on excursions with Amazing Borneo who were very knowledgeable in the area and provided a fantastic service that I would highly recommend. They picked me up from and dropped me right back at my hotel, which was greatly appreciated after a day of adventure in the heat. Here are some of the outings I went on. For more on the services and different excursions, visit their website here.
Klias River cruise to see Proboscis monkeys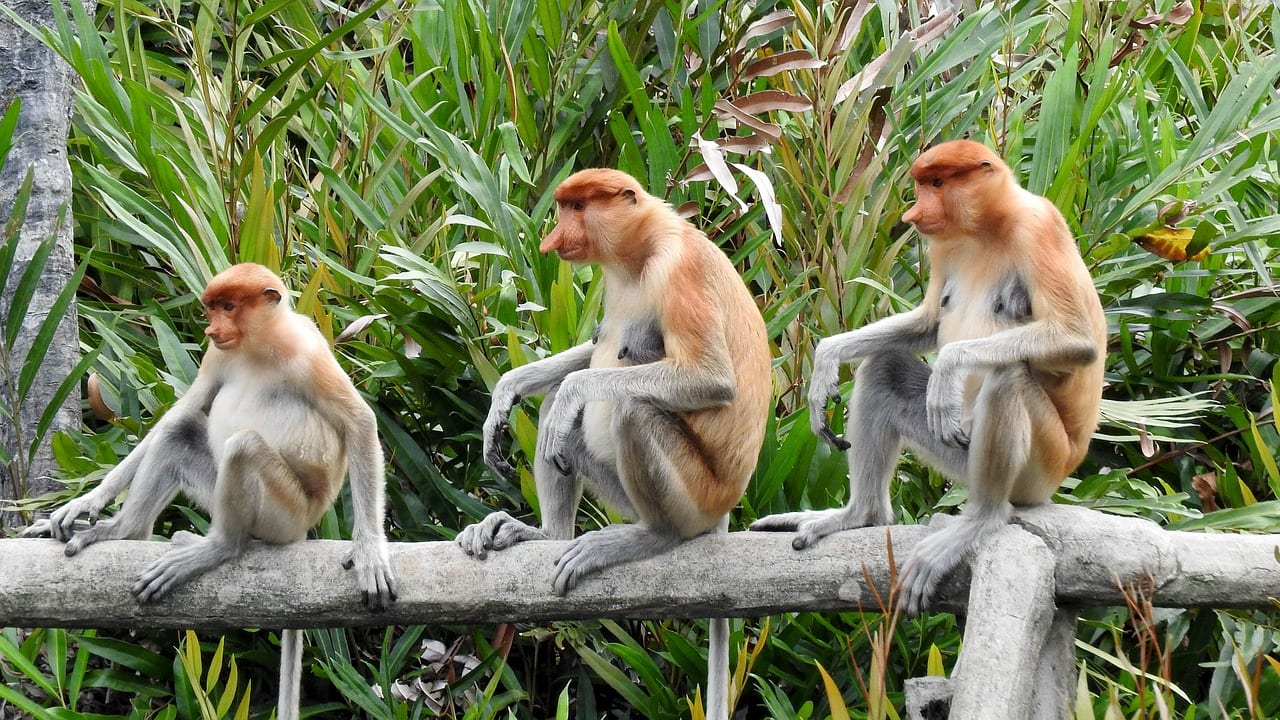 By far the highlight of my trip and the reason most people visit Borneo is to see the very interesting faces and manners of the funny proboscis monkeys. These very interesting creatures, which have also been called "penis monkeys" due to their bulbous noses, are an endangered species and endemic to Borneo.
They also have an unusually flat belly. I was also lucky enough to spot the the Silvered Leaf monkey or as the locals call them, the 'Beckham' monkey due to their unique Mohican-style hair. Birders will also enjoy this cruise. Remember to bring insect repellent as mosquitoes are rampant.
The Klias River Cruise is quite a lengthy ride of about 2-3 hours depending on traffic, but is well worth the wait when you spot these funny-looking creatures in their natural habitat. The tour price will vary depending on the number of people in the group, but will be around costs SGD 58-63.
White water rafting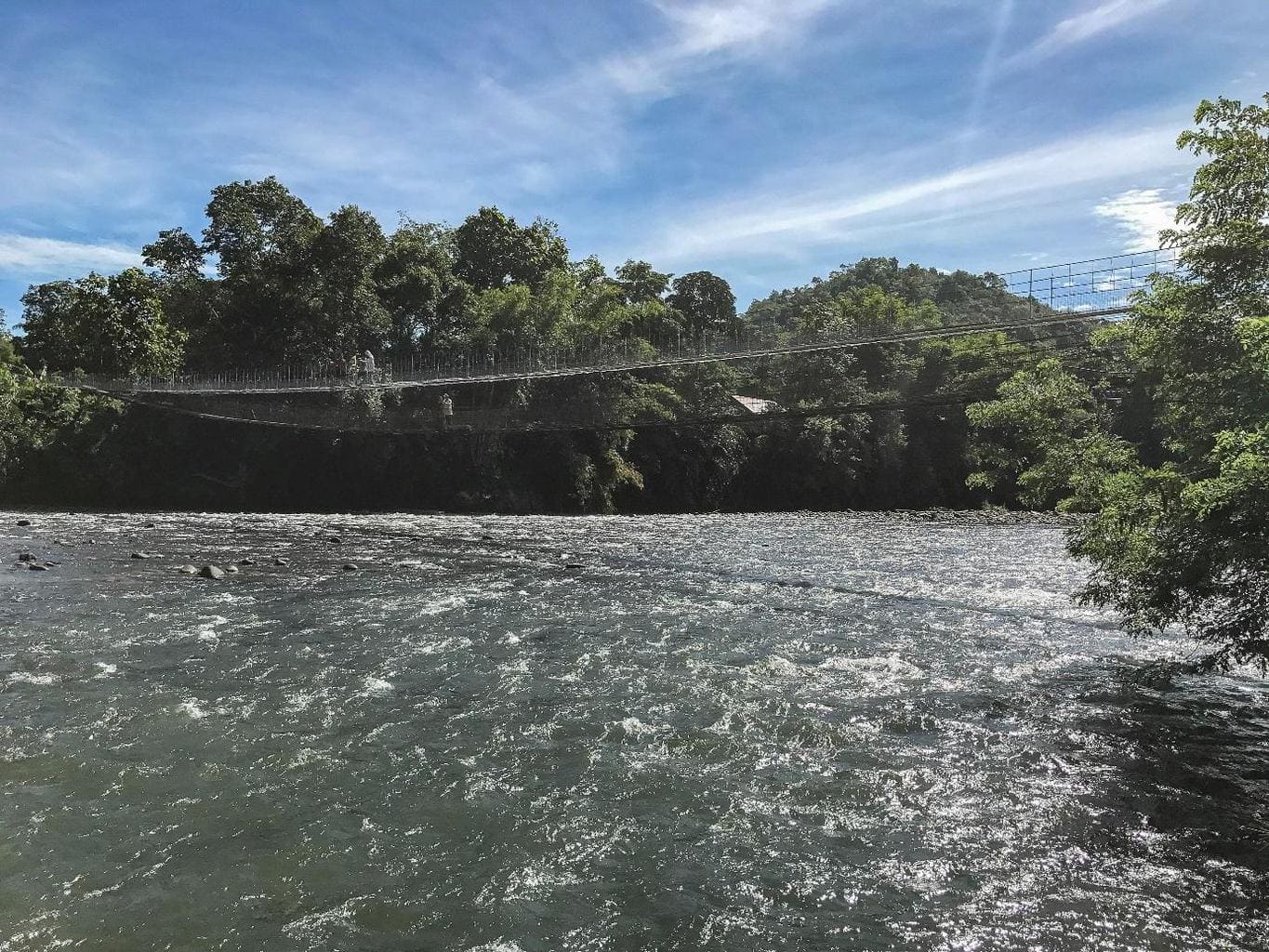 The white water rafting adventure consists of two courses. The first is down the Kiulu river, a grade 1-2 river that is for the mild adventurers. The other, wilder option is to raft through the Padas river, grade 3-4 with 8 wild rapids and is over 2 hours long.
I chose the former option for time concerns, as well as effort involved. It was mostly relaxing as I got to float down the river while seeing the local villagers in their daily routines on the side of the river. I left my change of clothing in the car as the car dropped us at one end of the river and picked us up at the other end. There are also showers and bathrooms at the end of the course.
The Kiulu river costs SGD 55 -65, while the Padas river costs SGD 75-93. The will change price depending on the amount of people going. Pre-booking is essential as the tour is very popular.
Dinner Cruise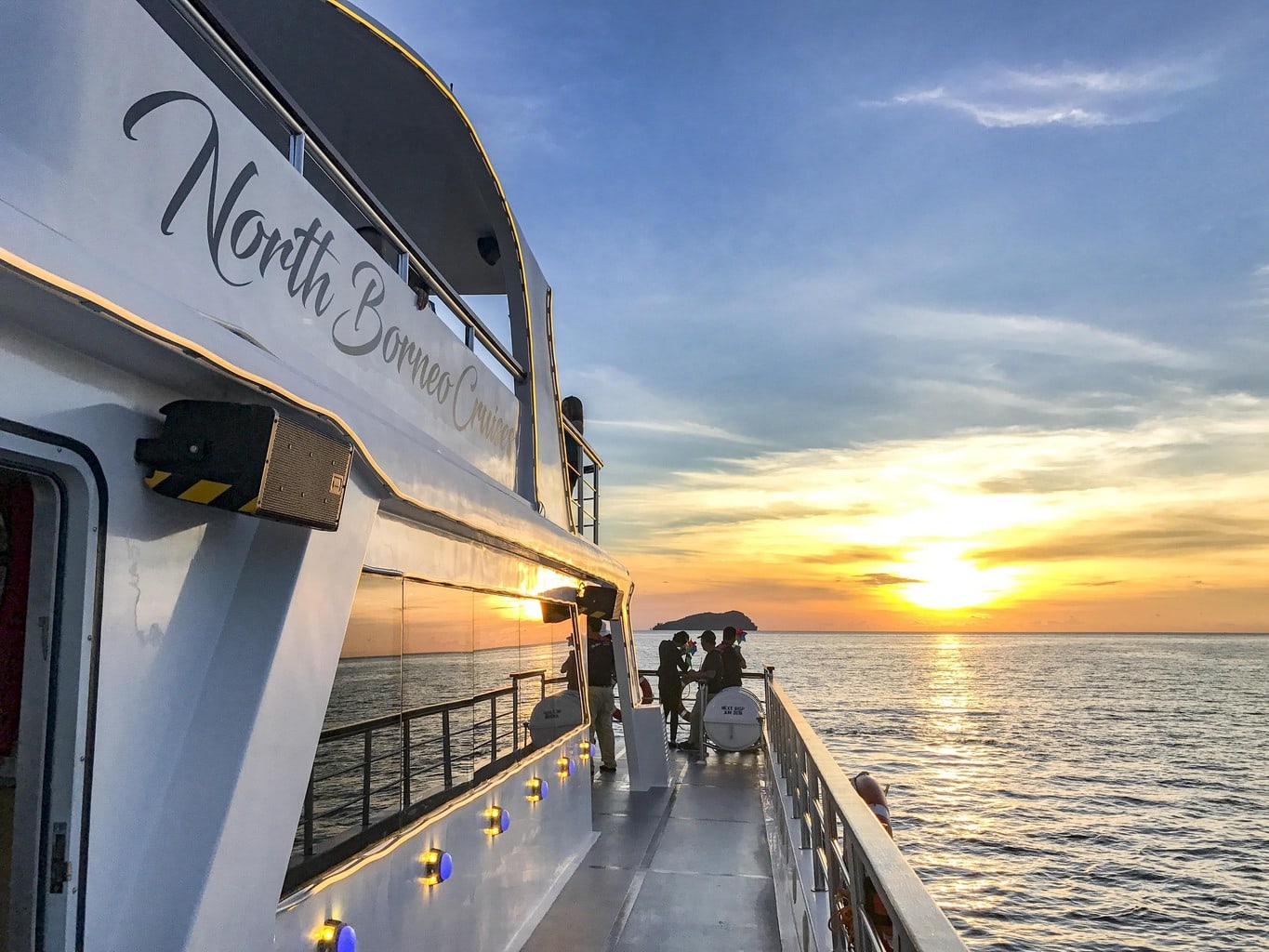 I really loved the vibe of this cruise. It is a luxe charter which boards at the Sutera Marina Jetty passing the Tunku Abdul Rahman Park Islands and Kota Kinabalu City Waterfront. The buffet includes international fair in a buffet style and there is even live music onboard. The cruise is SGD 66-122 and will vary depending the season. I chose the night cruise for timing concerns, but there is a sunset cruise available from 5-7pm, which I'm sure is spectacular as the sunsets here are amazing.
Mari Mari Cultural Village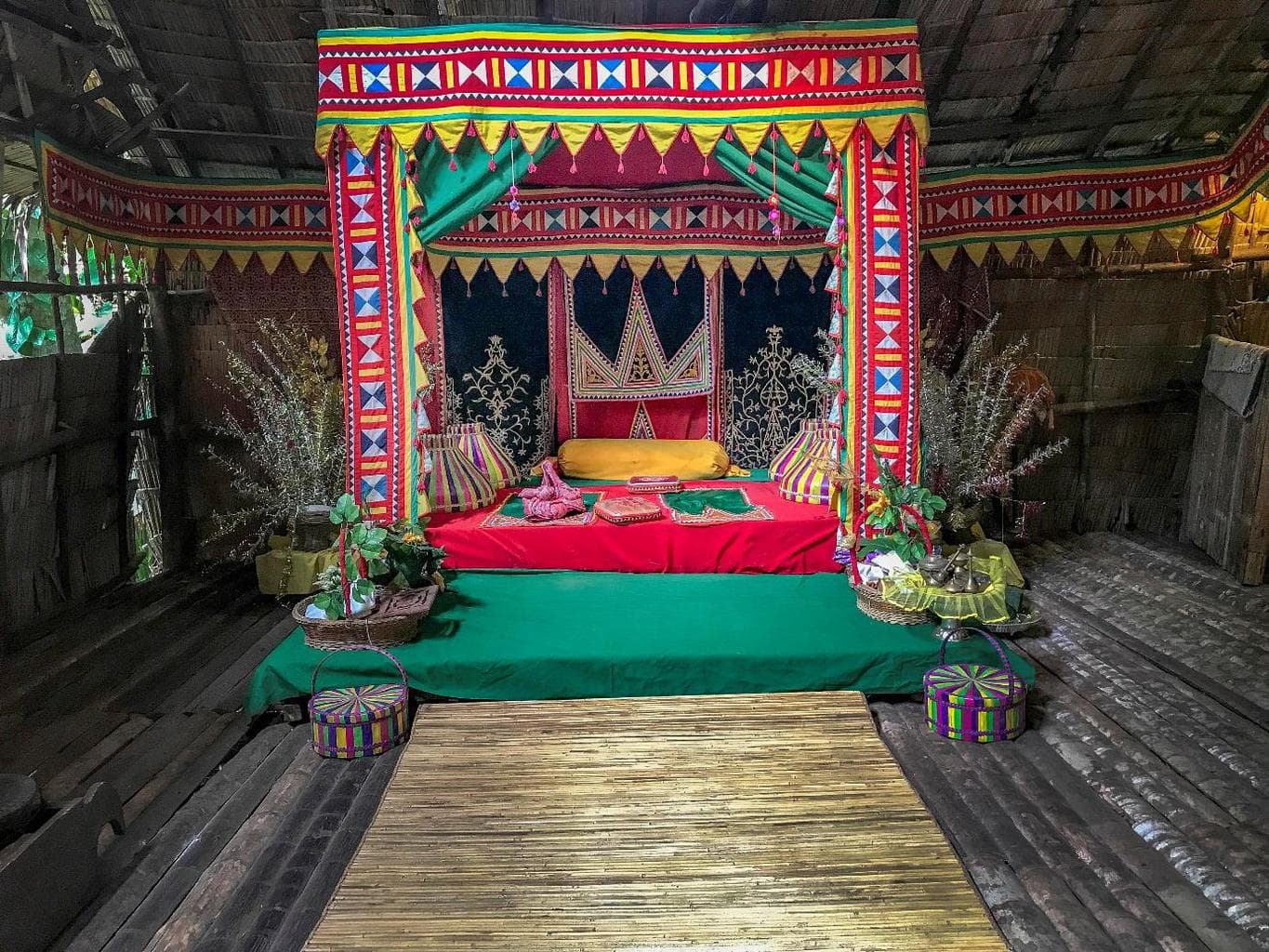 The Mari Mari Cultural Village was actually voted as Sabah's best countryside tour for 2 years in a row. It is a great way to learn and experience the local ways of life as well as exploring the cultural and historical heritage of the different traditional Sabah ethnic groups. It was really interesting to learn how to make rice wine, as well as how to cook the local food. There were also hunting and fire starting demonstrations.
Kinabalu Park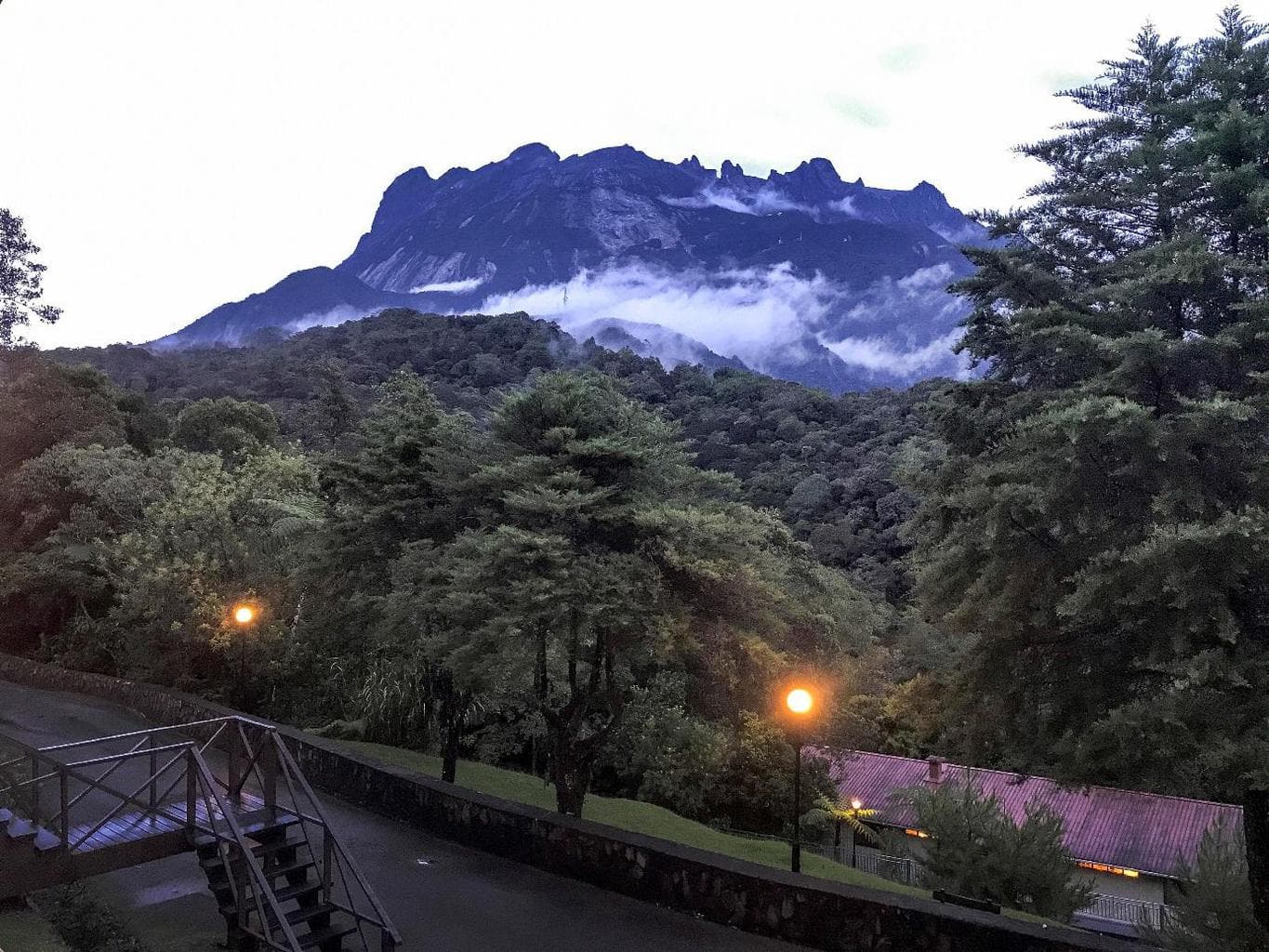 Kinabalu Park is the perfect escape from Kota Kinabalu as it is only a 2 hour drive from the city center and it is breathtakingly beautiful. There are various different hiking levels in this UNESCO World Heritage Site as the altitude ranges from 152m all the way to one of Southeast Asia's highest peaks at 4,095m when summiting Mount Kinabalu. In fact, there are nine different hiking trails at varying levels of difficulty.
The area that surrounds Kinabalu Park is a 75,370 ha area of lush vegetation and rainforest that has a rich variety of both flora and fauna. It gets quite chilly when hiking up to higher altitudes, so a warm jacket is recommended even though it may seem warm when beginning.
Carson Falls. One of the smaller hikes that I enjoyed was the 1,5km trek to Carson Falls. It is a beautiful scene of water cascading down through moss and vines and the water is drinkable and so fresh! The entrance to Carson Falls is through Timpohon Gate and is not publicly accessible, so a guide is a must.
Memorial site. There is a memorial along the path where hikers pay their respect to those 18 souls lost in the earthquake that shook Mt Kinabalu. It is a beautiful area to pause for a moment to reflect.
Botanic Gardens. The next stop on the Kinabalu Park adventure is a slow stroll through the Botanic Gardens. The Botanic Gardens, owned by Sabah Parks, is the perfect place for flower lovers. The area is filled with orchids, from the smallest orchid in Borneo that is under 1cm, to the 4th most expensive orchid in the world, selling at US$5,000 per stem! The carnivorous Pitcher plants that are indigenous to the Kinabalu area are a marvel to look. I'm glad I could see them in the park, as I would have had to hike for 3-4 days to see them in the wild.
The Silau Silau Trail. This trail is almost like a "choose your own adventure" walk as you can enter or exit at any of the entry points along the 3km stretch. It's a great stroll for all members of the family as it is flat and follows a stream where there are many wild orchids. Families and couples can join the guided walk at 11am with the garden park rangers. I learned some interesting facts while from these knowledgeable local guides whose ancestors once lived in this environment.
Sunset Viewpoint. A very popular spot to take in the sunset is located near the entrance of Kinabalu Park. It does get very busy, so arriving early is a must. Trips to and from the spot can be organized through Sutera Sanctuary.
Poring Hot Springs. Only a 40 minute drive from Kinabalu Par, Poring Hot Springs is the perfect place to spend a day in relaxation mode. The hot springs are said to have healing properties and are welcomed by tired hikers who have just descended the massive mountain overhead. 'Poring' is a local Kadazandusun word for bamboo, so of course, there is towering bamboo all over the park. There are also hiking trails, waterfalls, orchids and a butterfly farm which can be combined with a steaming hot bath. There is also a restaurant in the area where the local delicacy Bubur Pulot Hitam should definitely be sampled. Those planning to stay for the night can book a room in one of Sutera Sanctuary's many lodges. See here for further information.
Desa Cattle Farm. This excursion should not be missed. The Desa Cattle Farm is a quick 35 minute drive from Kinabalu Park and is a large distributor of all dairy products including milk, yoghurt and cheese. The farm is an impressive 199 Ha with as many as 600 cattle that were brought in from New Zealand. Learning about making dairy products is a fun and informative way to spend the day, especially for kids who will get to feed the calves. The gelato is impressive and the yoghurt is super fresh.
Kundasang Market. This food market is similar to many of the markets found in Malaysia. There are rows of food stalls selling fresh and local fruit and vegetables. The morning is busier, but the fruit and veg is much fresher. I sampled so many fruits that were bursting with natural flavour due to the cooler climate from the higher elevation.
Nabalu Market. This is where many locals and tourists stop when leaving Kinabalu Park and heading back to KK. It is a market filled with curios and souvenirs that you can take home for yourself or your loved ones. Popular items include t-shirts with the Rafflesia flower or Mt Kinabalu motifs. There is also a fantastic panoramic viewpoint next to the market that looks out onto Mount Kinabalu and its neighbouring hills, the perfect way to end a trip to this magical area.
Food. The park has two main restaurants that serve both local and international buffet (Balsam) and a la-carte (Liwagu) choices. I loved the fried red bean buns, they were delicious and crunchy. The Tom Yam Seafood soup and Nasi Goreng were also scrumptious. What's even better is that the food is sourced from the local Kundasang vegetable markets, so it is extremely fresh. The steamboat dinner at Liwagu Restaurant is not to be missed. Request this beforehand through Sutera Sanctuary Lodge.
Accommodation. When planning an overnight stay, Sutera Sanctuary Lodges is your best option. They have lodges that are located both inside and outside the park as well as near the hot springs with prices that fit every budget. Accommodations range from the lower end Grace Hostel at SGD 124- 150 to the high-end Summit Lodge at SGD 1,200- 1,400.
Getting around the park. I was privileged enough to stay at Sutera Sanctuary Lodge, so I could request transport anywhere within the park just by calling reception from my room. They were friendly and efficient and always accommodating. For those who are only going for the day, walking is another option as there are paved tracks along the main road in the park. Most amenities and trekking tracks are within 15 minutes walking distance.
What to eat in Kota Kinabalu
Local Sabahan food consists of a diverse mix of Malay, Chinese, Indian and traditional Kadazan-Dusun dishes. Try local dishes like Nasi Lemak, rice steeped in coconut milk served with egg, anchovies and a spicy chilli jam. Soto, is a noodle dish served with shredded chicken and clear broth. Rojak is a traditional salad of tofu, apples, tapioca and cucumber tossed is a spicy black sauce. Hinava is a traditional Kadazan-Dusun dish of fish mixed with lime juice, chili, shallots and ginger. My favourite dish was the Kway Teow, a spicy fried noodle dish served with a sunny side up egg.
There are also plenty of Korean, Japanese, Chinese and Italian restaurants in the city area. With a growing community of Philippinos, Indonesians and Thais, there are also new fusion restaurants popping up in the area recently.
Where to eat in Kota Kinabalu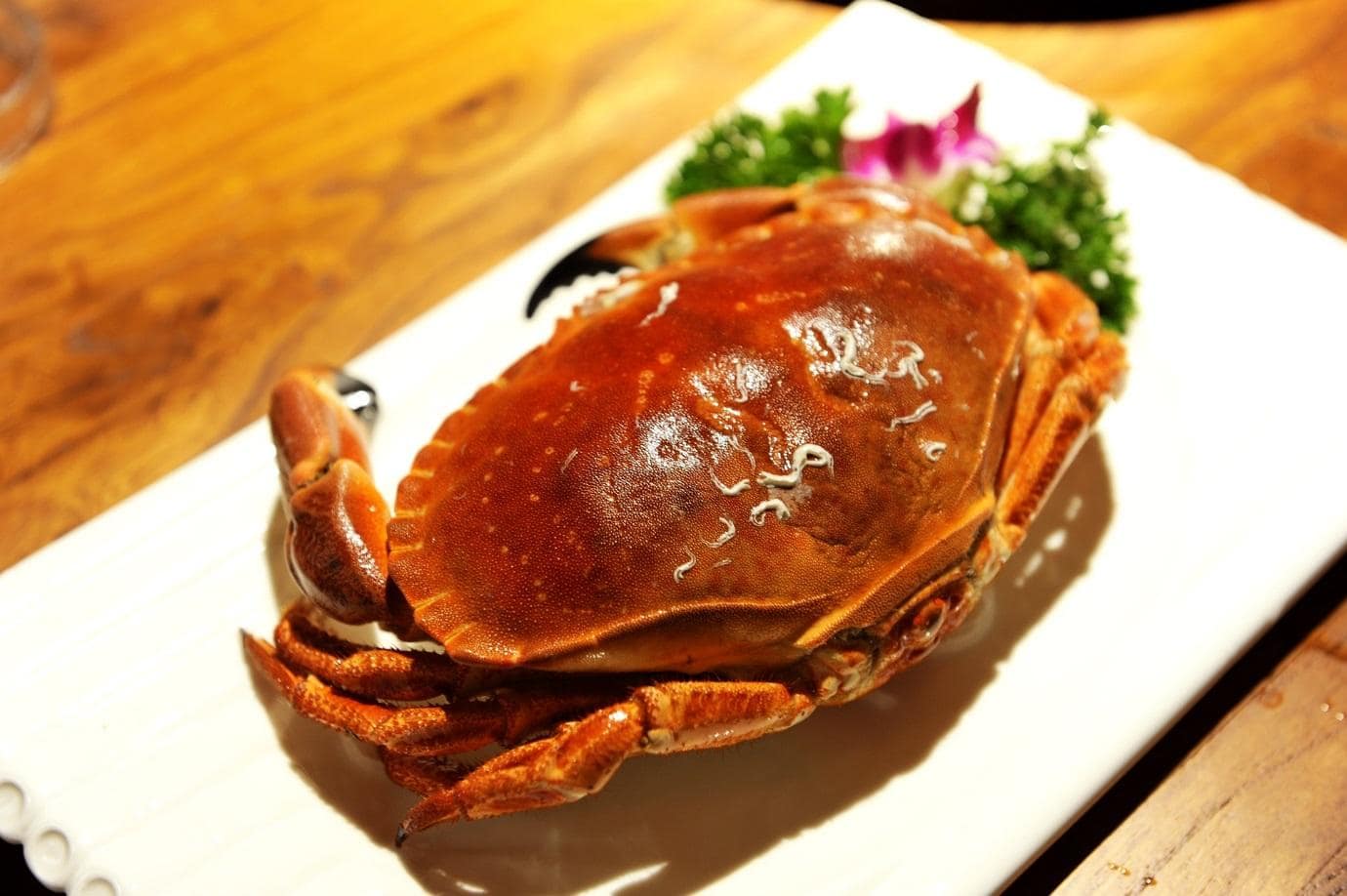 A great place to get your fix of both local and Western fusion foods is the The Beer Factory, which is based in the the Waterfront. It was also refreshing to taste some local beers. There are also a series of local bars and restaurants by the river at the Waterfront. It is the place to be for both locals and tourists.
Live seafood markets in Kota Kinabalu are also a very popular spot to stop at. Some of the best choices include Hung Xing Seafood Restaurant, Hua Hing Seafood Restaurant and Welcome Seafood Restaurant.
I loved sampling local treats for breakfast. My two top picks are Fook Yuen Café & Bakery for sumptuous local Chinese Dim Sum. Fook Yuen has 3 branches. The one on Gaya street, closes at 2am if you have the late night munchies. Keng Wan Hing is where I sampled the famous local pineapple buns and paired it with local 'kopi' (coffee) filtered with evaporated or condensed milk. They also serve delicious hot pineapple buns in the morning. These go out fast because they are the freshest buns in the city. These bread buns are filled with pineapple jam, and topped with a crumbly crust.
Where to stay in Kota Kinabalu
Sutera Harbour Resort
Located right by the harbor, Sutera Harbour Resort is a west-facing large property right on the ocean, so it is the perfect spot to watch the sunset. The massive 384-acre resort has all the usual amenities of a five-star hotel, but also includes a championship golf course. It is separated into the family-friendly Magellan Sutera Resort or the more business-focused Pacific Sutera Resort.
Prices for the Magellan Sutera Resort start at US$160. To see photos and availability check Agoda.
Prices for the Pacific Sutera Resort start at US$120. To see photos and availability check Agoda.
The Hyatt Regency Kinabalu Hotel
Relax in the cabana and pool area or dine at any of the 6 restaurants at the Hyatt Regency while surrounded by incredible views of both Kota Kinabalu cityscape and the South China sea.
Prices start at US$95. To see photos and availability check Agoda.
Shangri-la
The Shangri-la boasts two properties of equal stature in KK, the Shangri-La's Rasa Ria Resort and the Shangri-La Tanjung Aru Resort and Spa. The former is situated right on Pantai Dalit beach with soft-toned interiors and lush garden on the exterior. While it is more designated for families, the latter is more for couples and adults. Shangri-La Tanjung Aru has more of a relaxed villa feel than the large resort of Rasa Ria. There is even a yoga pavilion and spa for holiday-makers that are looking for some serenity.
Prices for the Shangri-La's Rasa Ria Resort start at US$190. To see photos and availability check Agoda.
Prices for the Shangri-La Tanjung Aru Resort and Spa start at US$180. To see photos and availability check Agoda.
The Jesselton Hotel
This is a great stay for those who are wanting to explore the markets and heritage buildings, as it is very central. The Jesselton is adorned in British-Colonial style rooms and was once the abode of infamous boxer Muhammad Ali.
Prices start at UD$54. To see photos and availability check Agoda.
Getting around Kota Kinabalu
Most tour operators will offer pickup and drop off from the hotel. There are also other means of transportation like buses, taxi, as well as both Uber and Grab.
Best months to visit
Monsoon season is between October and January and there are frequent heavy rains. So the best times to visit are February to April.