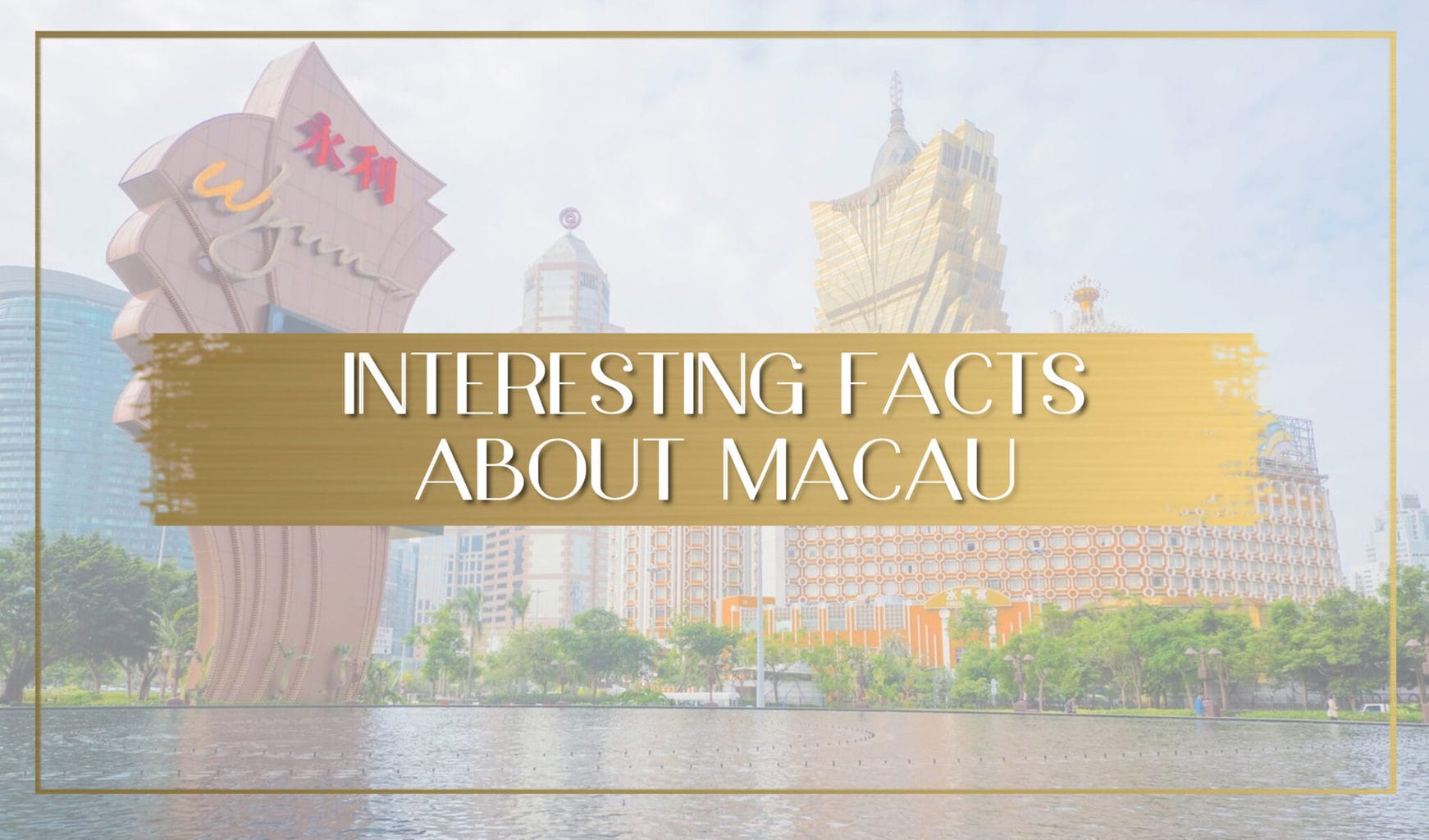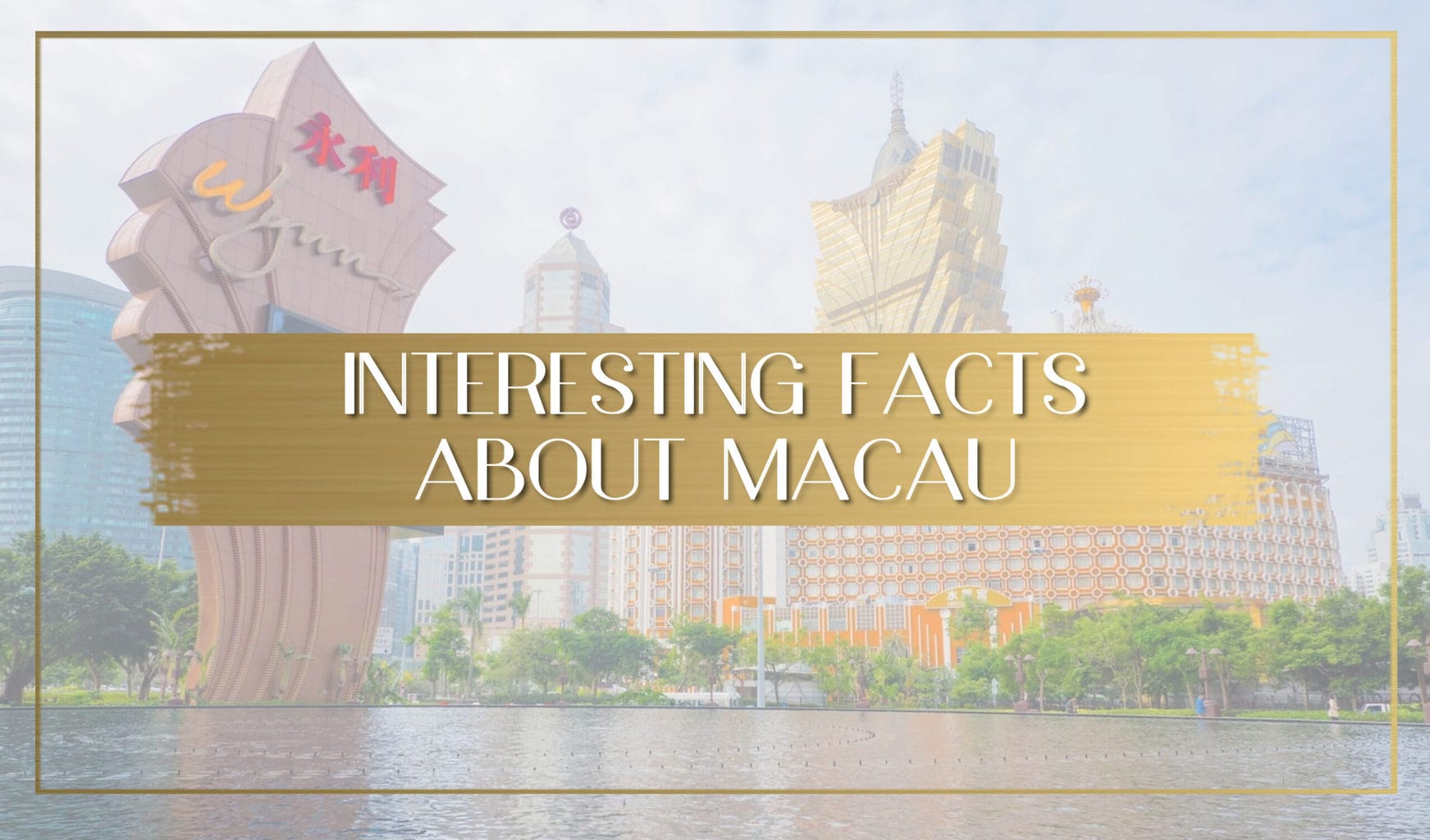 This article was first published in December 2017 and was last updated in June 2020.
I find Macau a very fascinating place with lots of interesting facts that may surprise you. This Special Administrative Region of China (SAR) was a former Portuguese colony and holds the same status as Hong Kong with a high degree of independence, its own (albeit almost pegged) currency and passport.
If you are intrigued, continue reading as I will be sharing a few interesting facts about Macau that you may not know. Visiting Macau? Be sure to check out my complete foodie guide to Macau explaining what to eat and where to find it.
Bigger than Las Vegas

Although Macau is often referred to as Las Vegas of the East, Las Vegas should actually be called the Macau of the West as the Chinese territory has been bigger than Las Vegas in casino revenue since 2007, despite Western casinos only arriving in Macau in 2002 and the first hotel on the infamous Cotai Strip opened its doors in 2006.
In 2011, Macau's gambling revenues were four times higher than those of Las Vegas. This is mostly because Macau is the only place in China where gambling is legal.
VIP gambling was banned by China in 2014 with a direct slump in Macau's revenue, but has since recovered. It is well-known that Macau is a place where wealthy Chinese go to money launder and get cash out of the country, away from China's strict monetary controls. Once the cash is converted into chips, it can then be reconverted back into Hong Kong dollars which are freely traded.
Most Chinese gamblers will come to Macau with the help of a junket, a middleman who helps them organise the trip, get the cash changed into chips and back into Hong Kong dollars for a cut of the revenues.
Visitors for the day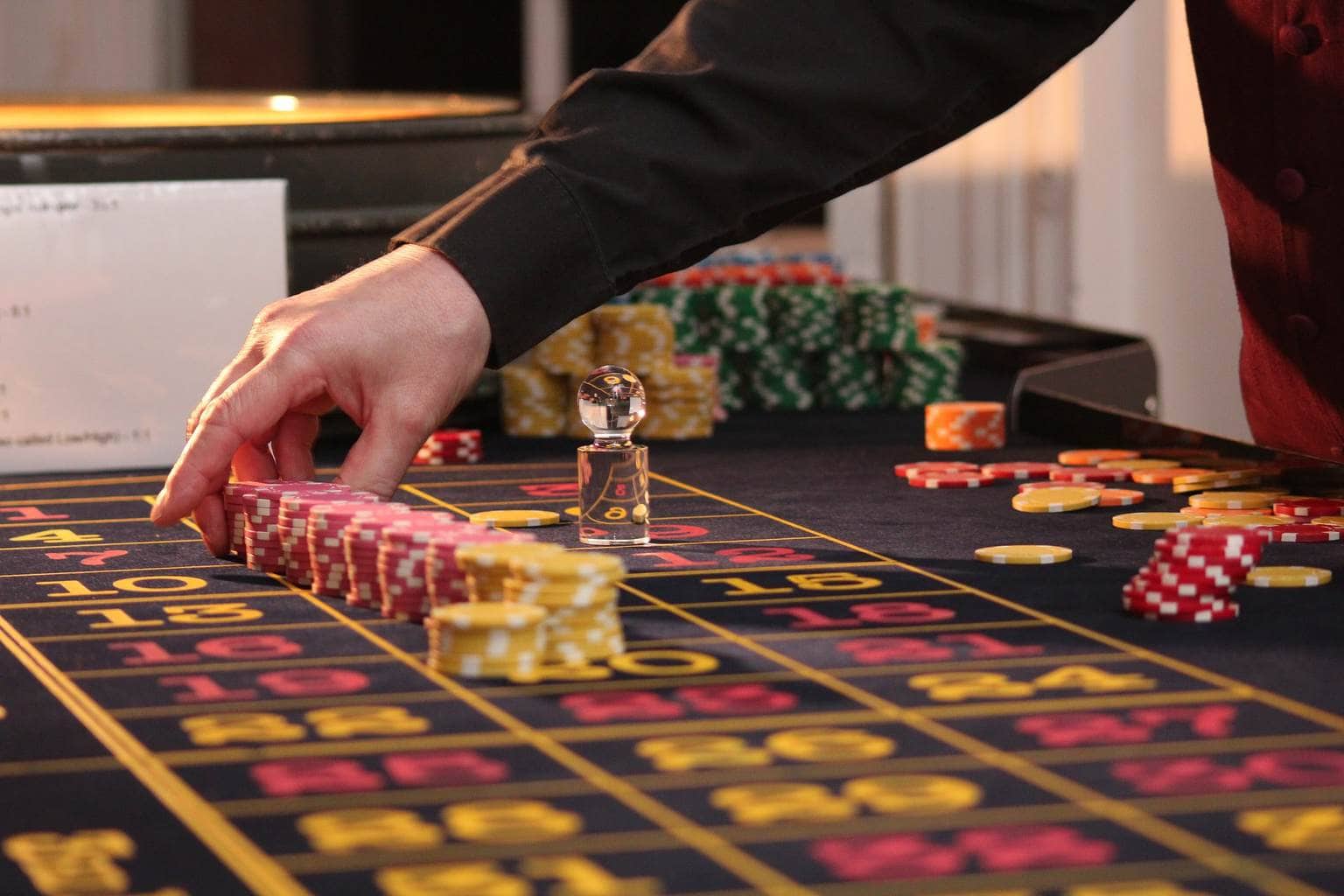 Although Macau receives 30 million visitors a year, 90% of them come from China and 70% from mainland China. Macau's international airport only opened at the end of the 1990s and ferry rides from Hong Kong continue to be the main arrival point into Macau. Until mid-2017 Macau had more day visitors than overnight stays.
I've also written an article that explains what to do for a day visit to Macau.
Gambling in Macau is relatively new but huge
Some of the most surprising facts about Macau are related to its economic profile. Despite gambling generating 76% of the total government revenue in Macau, the explosion only started when legislation was issued in 2001 ending the local monopoly on casinos that belong to the wealthiest Macanese tycoon: Stanley Ho, owner of the Grand Lisboa flash hotel and of the largest cushion cut diamonds in the world (it is so large that I had to Google it to make sure it was in fact real).
The Lisboa also boasts two 3-star Michelin restaurants: The Eight and Robuchon au Dome.
You can see in the graph below that the number of visitors was on a consistent rise until quarantine measures were set in place in 2020.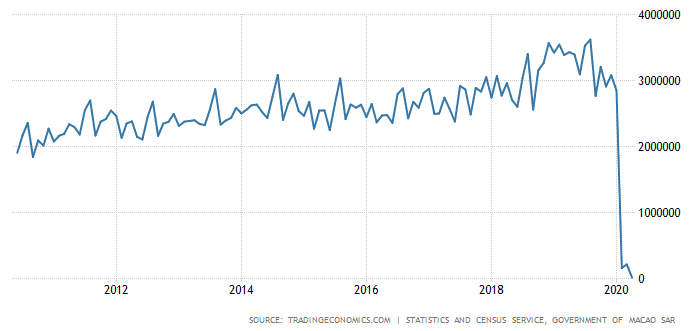 Gambling brought prosperity to this otherwise neglected Portuguese colony that has lost its fabled strategic position in the Pearl River when Hong Kong's port overtook it at the end of the 19th century.
Today's unemployment rate is less than 2% and Macau's GDP per capita (adjusted for purchase parity) stood at US$10,8831 in 2018 making it the 4th highest in the world. The country has grown so much that it often runs on a surplus and citizens are thought to receive cheques back from the government. This has also happened to me in Singapore.
The extraordinary boom in gambling in Macau has been achieved in a very short period of time and the country went from one containing sleepy fishing villages to world stardom in a decade. Today's casino licenses are owned by six operators: SJM Holdings (Stanley Ho), Wynn Macau, Sands China, Galaxy Entertainment Group, MGM China Holdings and Melco Crown Entertainment and so all the casino resorts and hotels belong to one of these six. You can read more about the Best Luxury Hotels in Macau and my recommendations for where to stay when visiting here. Or check the quick table below:
Point number 4 continues after the tables…
Where to stay in Cotai
Where to stay in Old Macau
Changing geography and territory
You may be surprised to hear that the foundation where all the fancy hotels and casino resorts on the Cotai strip is built was actually water a couple of decades ago which was a reclaimed landfill in 2005. That's right, similar to Singapore's Sentosa Island, all those luxury and over the top properties are laying on rubbish. Interesting, isn't it?
Originally, Macau was made of the peninsula, on mainland China, and the two island of Taipa and Coloane. There are even beaches in Macau that you can visit, which is an interesting fact in itself.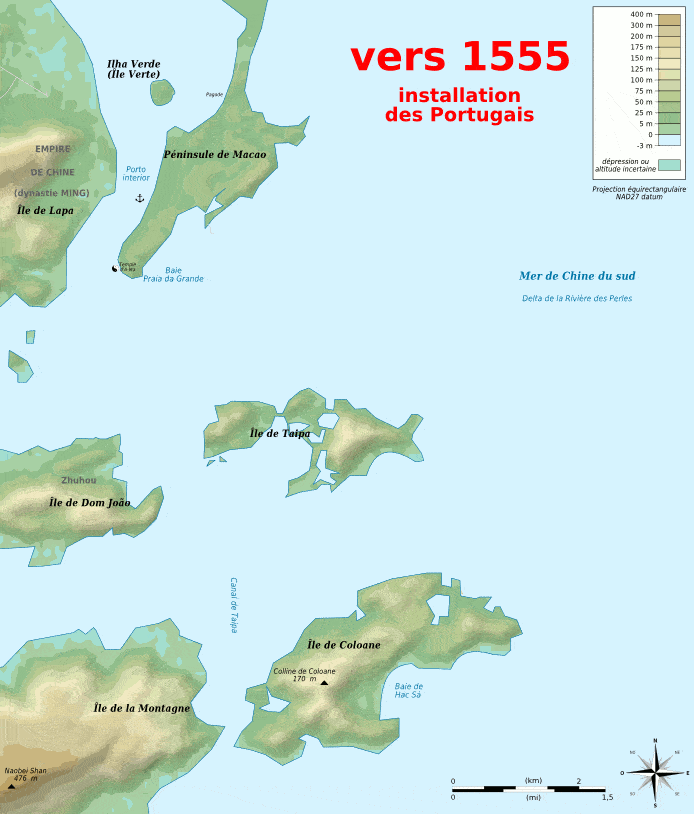 What is most amazing is how Macau's borders and land masses have been evolving in the last few decades. User Bourrichon made an interactive map of Macau's map that is just astonishing.
The Cotai Strip is trademarked
The word Cotai was made from the two islands it connected, Coloane and Taipa. But the naming of the main casino road as The Cotai Strip was first coined by Sand Corporation, the largest casino developer and operator in Macau.
Sands first used the name to refer to the main part of Cotai which it dominates, and it trademarked it with the United States Patent and Trademark Office. The term is often used to refer to all the casino resorts in the area, whether they are on the main strip or not.
First and last Asian European colony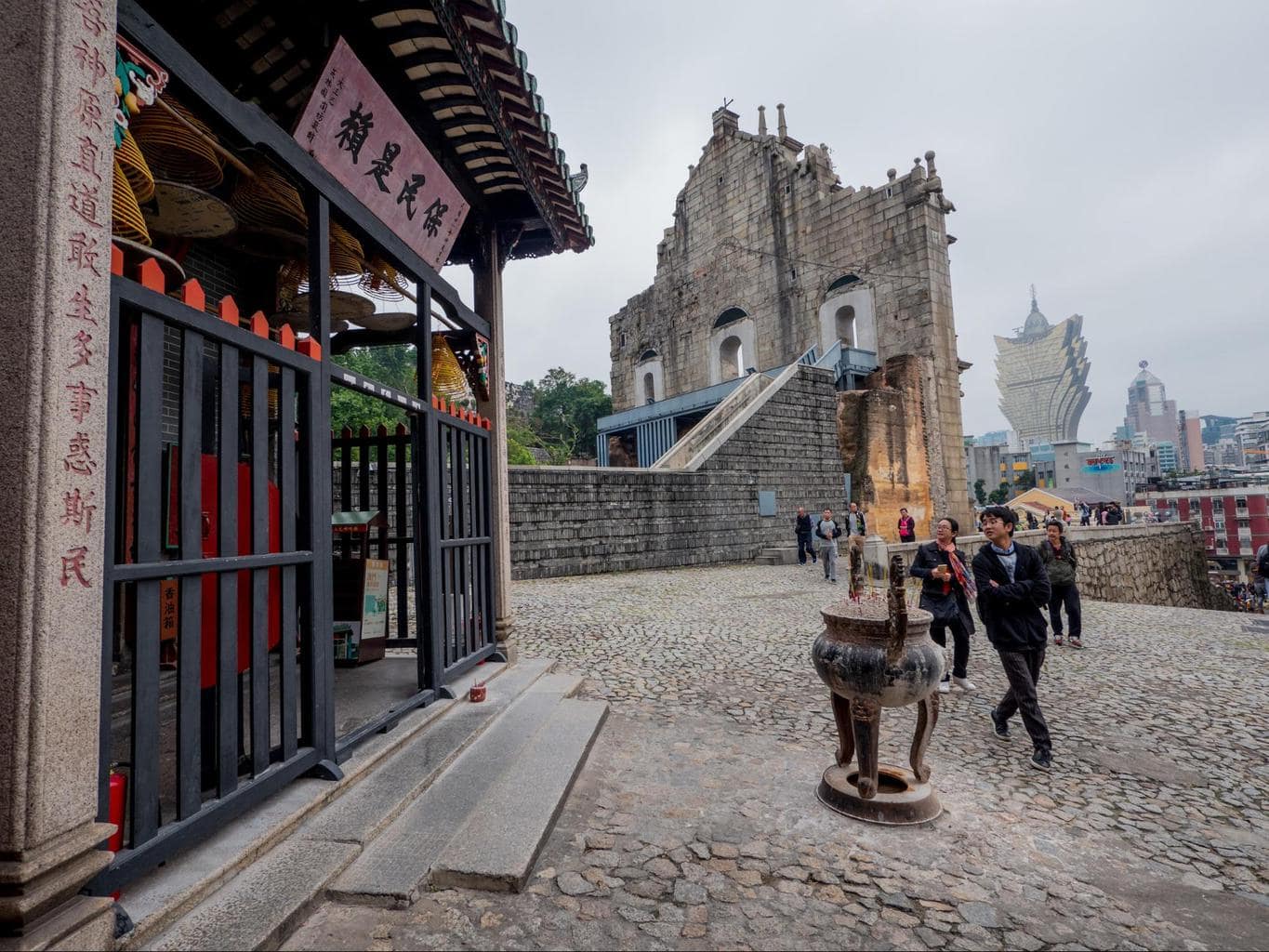 One cannot visit Macau without understanding its most important fact: Macau was a Portuguese colony for about 400 years.
As the Portuguese arrived in Macau in the 16th century, Macau became the first colony of a European empire in the Far East. As the Portuguese could not return Macau to China until 1999, it was also the last remaining colony in Asia.
The return also meant that Macau would be treated following the same rule as Hong Kong under the philosophy "one country, two systems" which refers to the fact that "China's political and economic system would not be imposed on Macau, and that Macau would enjoy a 'high degree of autonomy' in all matters except foreign affairs and defence for the subsequent 50 years", as the World CIA Factbook puts it.
No alcohol to loosen up on a game of Baccarat
It was quite surprising to see that at the casino tables, gamblers are not offered alcohol to loosen up and become more comfortable with big bets like in Las Vegas but, instead, they are given tea. I have read in a few forums that some of the casinos do give out free drinks if you ask the pit boss or the waitress.
The VIP sections and rooms will also have free alcohol. But Macau is not Las Vegas in this matter and Chinese culture is not used to tipping so there is less incentive. You can get unlimited amounts of coke, milk, tea or coffee.
Also, you may find it interesting to see that the most popular tables are not for poker or blackjack but rather for a simple Chinese game: Baccarat.
The largest casino in Asia
Although Macau has far fewer tables and casinos than Las Vegas, it has five of the top ten largest casinos in the world with the number two spot taken by The Venetian which was the first to open and the largest occupying a total of 546,000 square feet, over 4,000 gaming tables and an indoor arena that can host up to 15,000 people (I can testify as I attended a company event there and it was massive!). First place goes to WinStar World Casino in Oklahoma, USA at an impressive 600,000 square feet!
The Venetian is a massive undertaking and you can spend an entire day inside its complex, hotel, bars, restaurants, stores and entertainment options and never have to step outside. In case you were wondering, the third largest casino, The City of Dreams, is also in Macau.
De facto pegged currency
You can visit Macau and use Hong Kong dollars without any trouble. The currency is used almost interchangeably although the Macau Pataca has a slightly lower value so you should try to get Hong Kong dollars as much as you can. The difference in exchange rate between the two is however tiny and only enforced in specific instances like maybe some stores or casinos.
A tiny place with high population density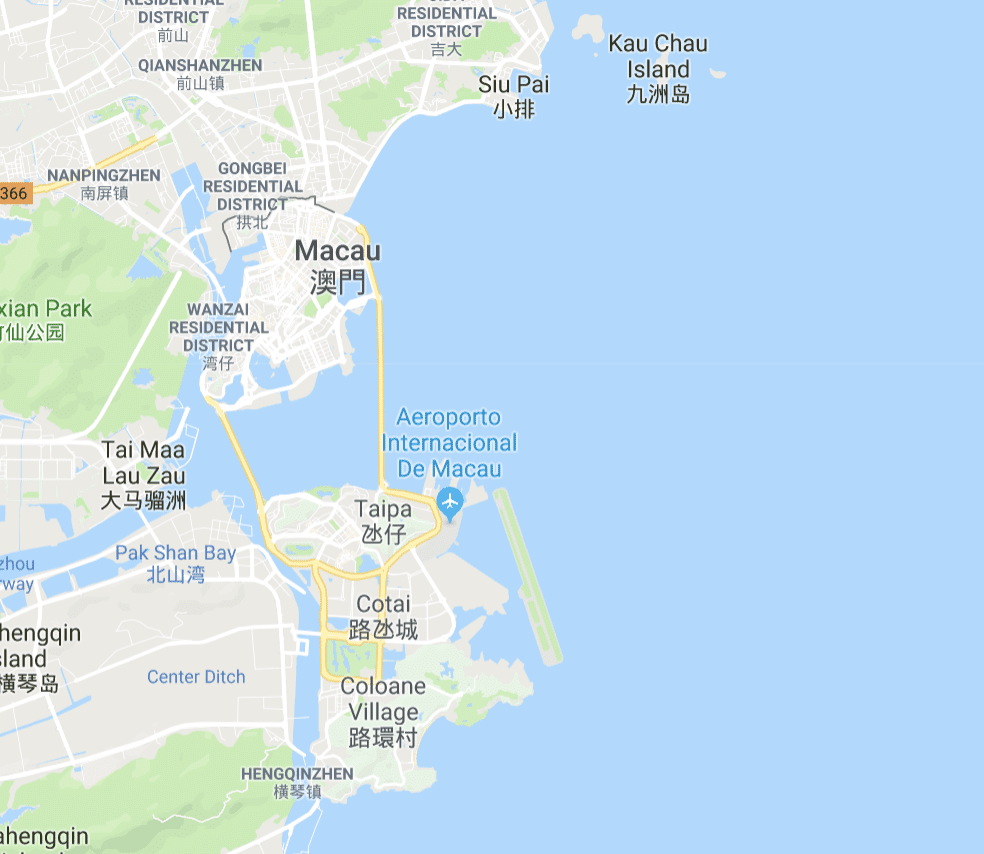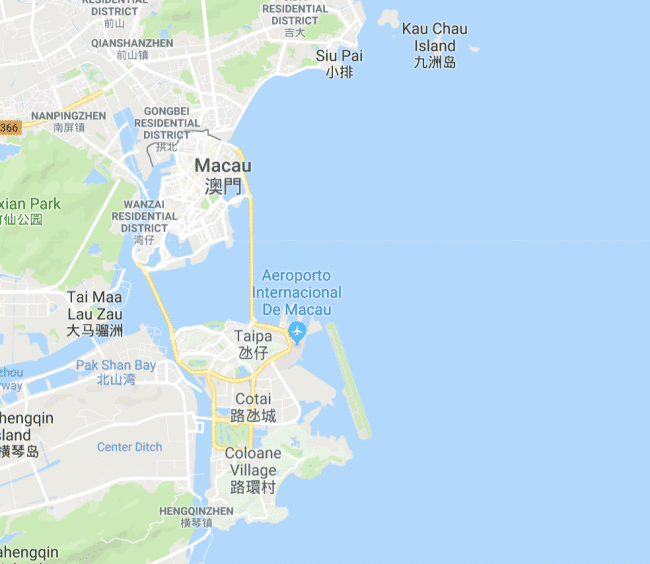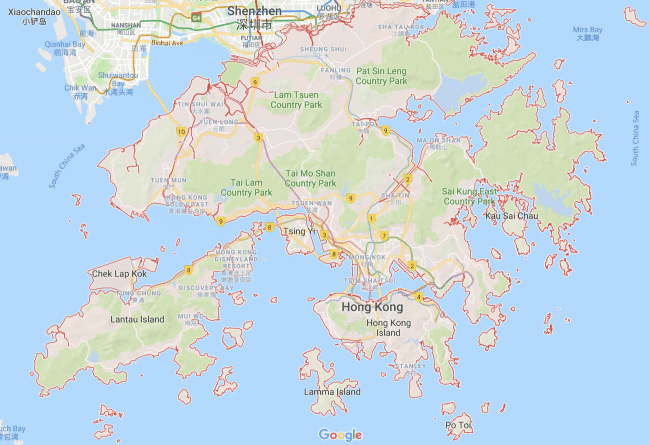 As one of the smallest in the world, ranking 238 out of a list of 254 territories, Macau measures just 28 square kilometres (a sixth of Washington DC) and has a border of just 3km with China in the mainland part of Old Macau. You can see in the map comparisons above how small it is when put next to Hong Kong.
The 650,000 approximate people living in Macau are 100% urbanised and make Macau the number one most highly densely populated country in the world as per the United Nations (as you remember in point 6, Macau is actually considered part of China) with over 21,000 inhabitants per square kilometre.
The word Macau was a misunderstanding
The word Macau is thought to come from the misunderstanding by Portuguese seafarers when they first arrived on the island. Faced with A-Ma Temple, the locals told the Portuguese that the temple was devoted to the goddess of seafarers and fishermen, Mazu, which is known as "Maa Gok". From there, the Portuguese called the area Macau. Macau, in Chinese is known as Aomen which means "inlet gates".
This is a similar fact about Tibet where the word Shangri-la was also created out of a miscommunication.
Over the top hotels and resorts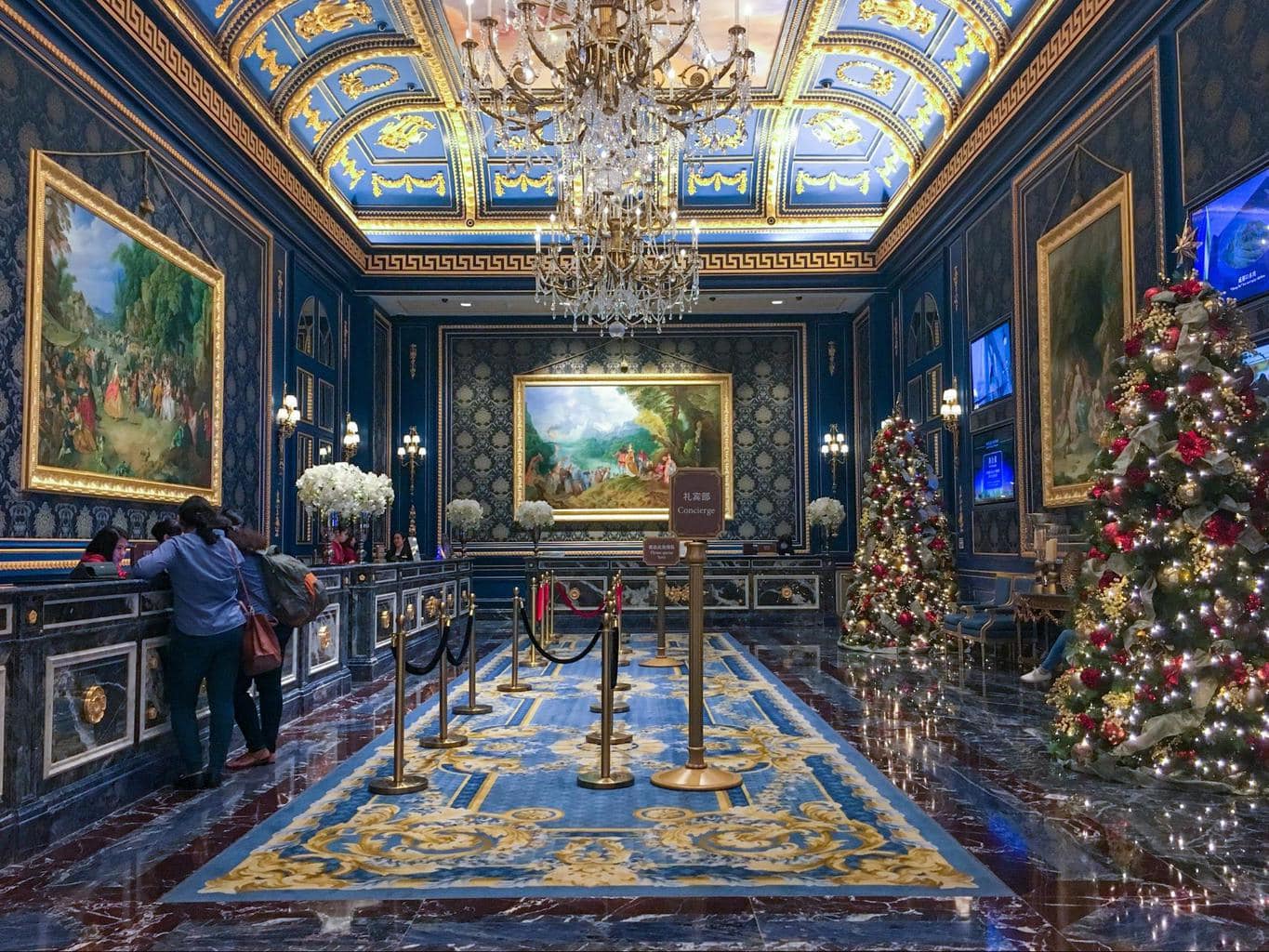 Macau has some of the most over the top, extravagant and incredible hotels, casino resorts and entertainment options you can imagine. So much of it is so obscene that it is hard to get your head around it.
Las Vegas does feel a bit the same but the difference is that Macau is made of a lot of high rolling VIP gamblers whereas Las Vegas is filled with visitors coming for the fun, the party and the atmosphere first, then for casual gambling. As a result, Macau's casinos are a step above anything else.
For example, I mentioned that The Venetian is the largest casino hotel in Asia and second largest in the world. There are a few other firsts, tallest and largest in Macau. Studio City has an eight-shaped ferris wheel and Macau Tower has the world's tallest bungee jumping, from a building, no less. You will fall 764 feet in 6 seconds. Yikes!
Don't forget to Pin this to your Macau Travel board!