Updated in November 2016
Despite being one of the oldest estate housing areas in Singapore, Tiong Bahru has become one of the most hipster too and is recently filled with expats not only in the weekends, but also during the week. Some of the shop houses and condos have turned into a viable option for those newcomers to the city.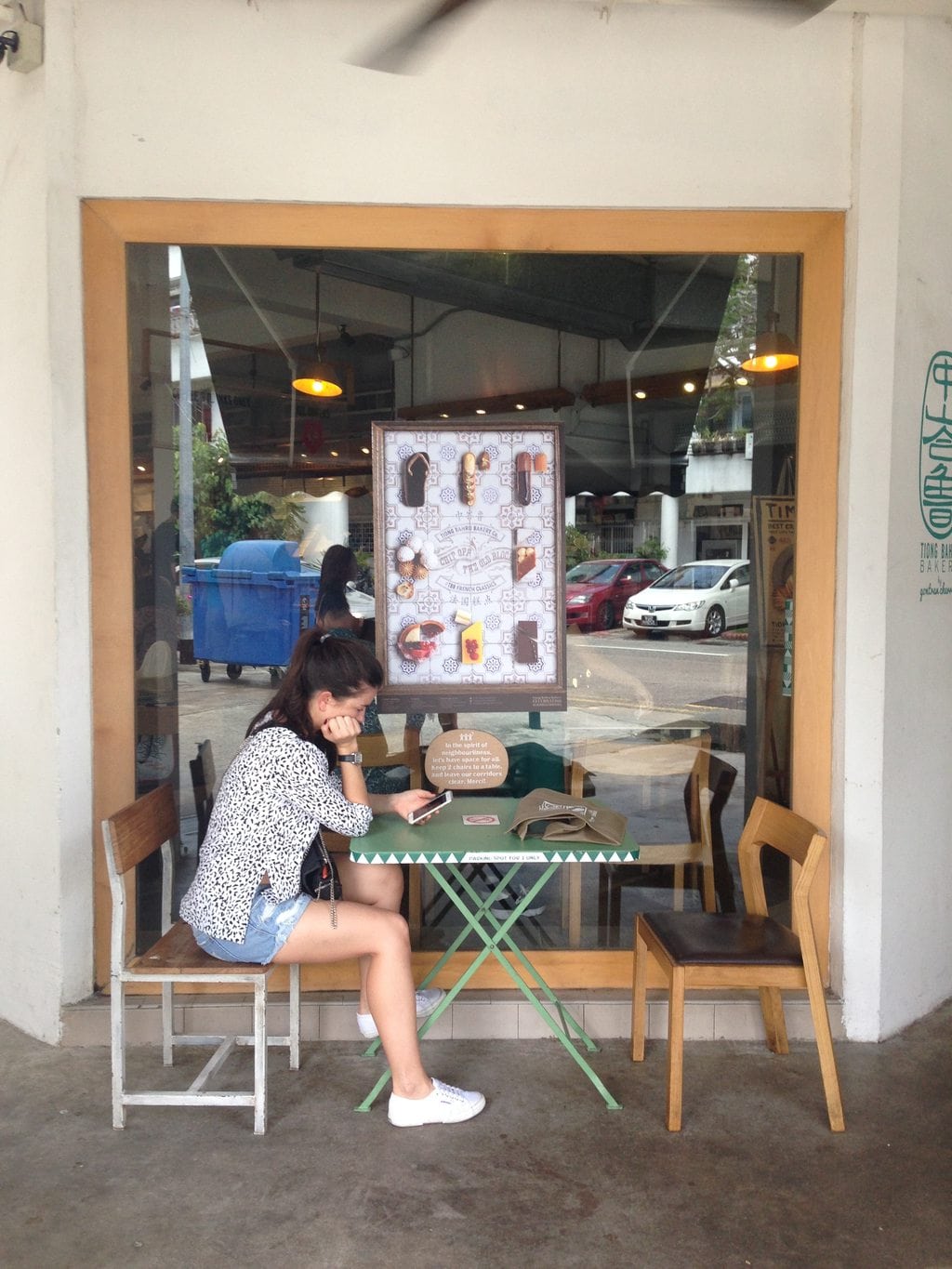 I started to come to the neighborhood thanks to a friend of mine when the only destination places beyond the wet market and the local joints was 40 Hands and Open Door Policy as well as the nostalgic Books Actually. Just these three places were well worth the trek and are totally top-notch Instagram options in Singapore.
Today, I come to Tiong Bahru regularly, perhaps even every weekend, to chillax in one of its many cafes and write or sample great pastries and coffee. I also find that browsing the many stores that have opened one of the best things to do in Singapore.
What makes Tiong Bahru the perfect half day destination in Singapore is its manageable size, walkable distances and greenery. Tiong Bahru has it all: the modern French bakeries and the local Hawker Centers. The Bakut Teh and the eggs Benedict. The alternative designers, the culture and the local finds.
Start off at the Tiong Bahru Market for a dose of real Singaporean Chinese life. Wander between the stalls and look for unusual finds like snake heads or rare fruits. The colors and smells are bursting in this traditional market filled with the residents. Then go upstairs for a hearty breakfast of local delights.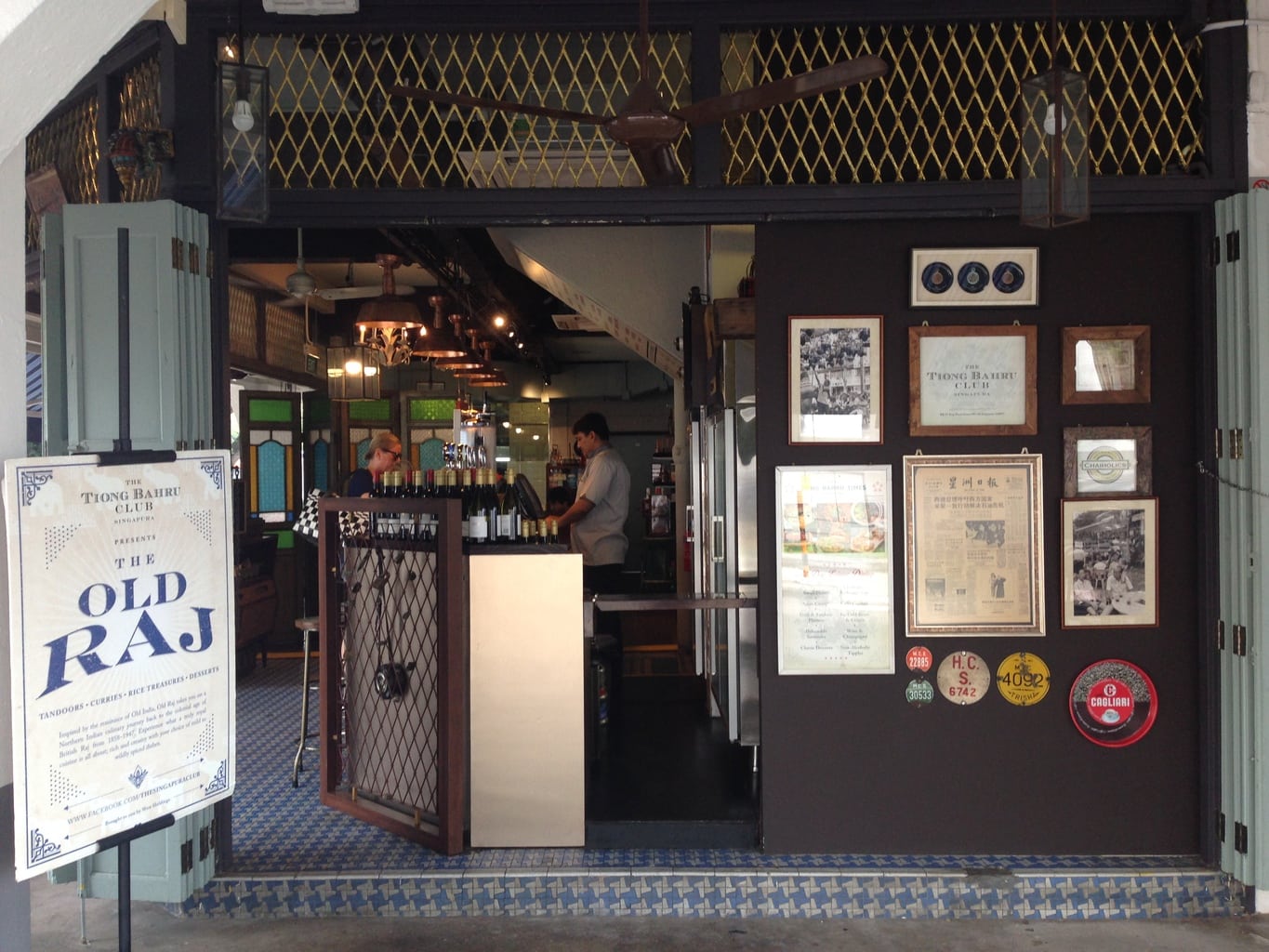 Now off to walk the fatty deliciously irresistible eats.
Continue along the street in front of the market, Eng Hoon, for a few great finds. On the corner the new Tiong Bahru Club Singapura is an open space bar and restaurant that does have an air of a country club. Being on the corner and with all walls open it is an inviting and pleasant stop. The menu covers everything and, although the furniture and decor make it look like a long-standing institution it only just opened in 2014 but seems to have done a great job at conveying this great heritage atmosphere.
Carry on, on the same side of the street, to find We need a Hero, a new concept in men's grooming. You can get your hair, brows and any other part of your body, trimmed, waxed or basically, taken care of in a fun and funky way.
Slightly on you'll find one of the places that can be credited with the entire revival of the area, the Espa Group French bakery by celebrity chef Gontran Cherrier completely revolutionised Singapore and, a few years later, is still going strong. Queues in the weekends for brunch are almost always present. expect to queue for even the take-away portion.
So is it worth it? Since its opening several other French bakeries have opened that make as flaky a croissant as they do, take this from a croissant expert like me, but their wide range of pastries, cakes and sandwiches is almost always a great choice. For flavoured breads with nuts, seeds or fruits this is also the right place to go. But beware, they can be extremely expensive. expect to pay almost $10 for a loaf of these specialty breads.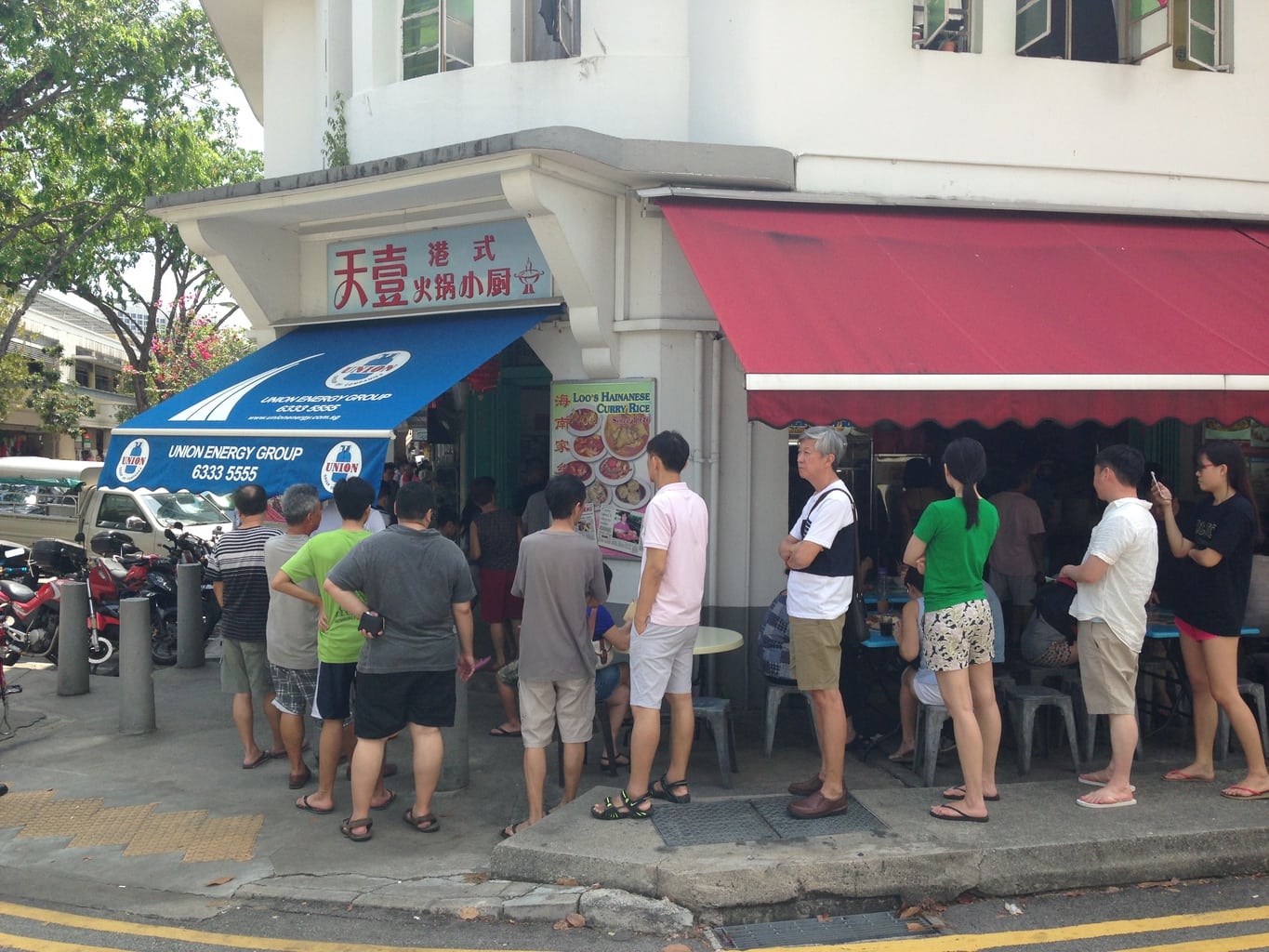 Next to Tiong Bahru Bakery is one of my favourite spots: Orange Thimble. They focus on being an unpretentious, simple and like-minded neighbourhood cafe where friends can chill and chat over a cup of coffee. But aside from their specialty coffee I come here for their artisan ice cream that comes in fabulously creamy flavours. I can't resist. Also, it is a quieter place with comfy sofas and an inner patio where I can relax and write in peace. No WiFi though.
Carry on in this little gem of a street and you will find a few of the walk-up shophouses on either side that expats are slowly taking up. They don't have the condo facilities of the fancy tall buildings in town but they are charming and, of well preserved, are a wonderful way to live like we all used to back home in smaller villages. Tiong Bahru has managed to preserve the small town life that so much lacks in the CBD and Orchard parts of town.
At the end of the street you will see Drips Cafe in the opposite lane. This is another quiet and warm spot for coffee an cake. They are abundant in Tiong Bahru and you could spend an entire day sampling them all! Drips also has sandwiches, tarts and salads.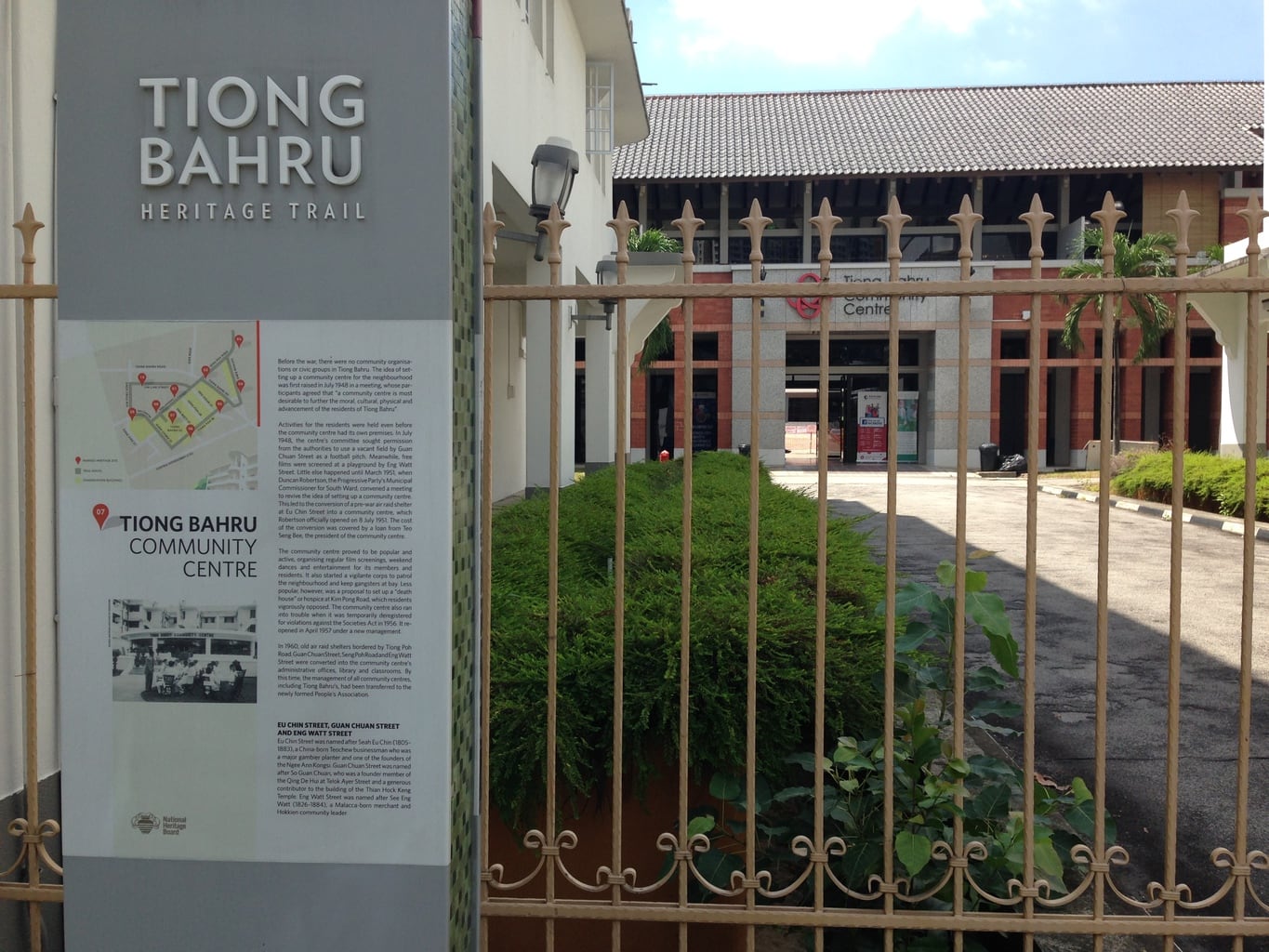 Continue back on Eng Hoon Street and, on the corner, see Qi Tian Gong Temple, where the incense and the oil lamps burn from 7am till 5pm every day. The temple, although small, is an explosion of red and gold. Take a moment to watch passers by and the believers or the neighbourhood locals enjoying the shade on plastic chairs.
If you carry on in this part of the area you are likely not to see any more tourists but only a few residents that trek to the end of the street to do their groceries at the funky Foodie Market Place where some gourmet and rare finds live side by side in a corner hidden spot. On the way, you will spot more local residents enjoying the breeze in front of their houses, doors and windows open, providing an insight into local life.
Retrace your steps on the other side of the street towards the market for a couple more finds. Close to the end of the street as it meets Seng Poh Road you will see two other great finds. First, the pretty Trees & Flea is a treasure trove of finds. Then continue to another cafe on the corner. Yes, another one. Almost every month there is a new addition to the line-up.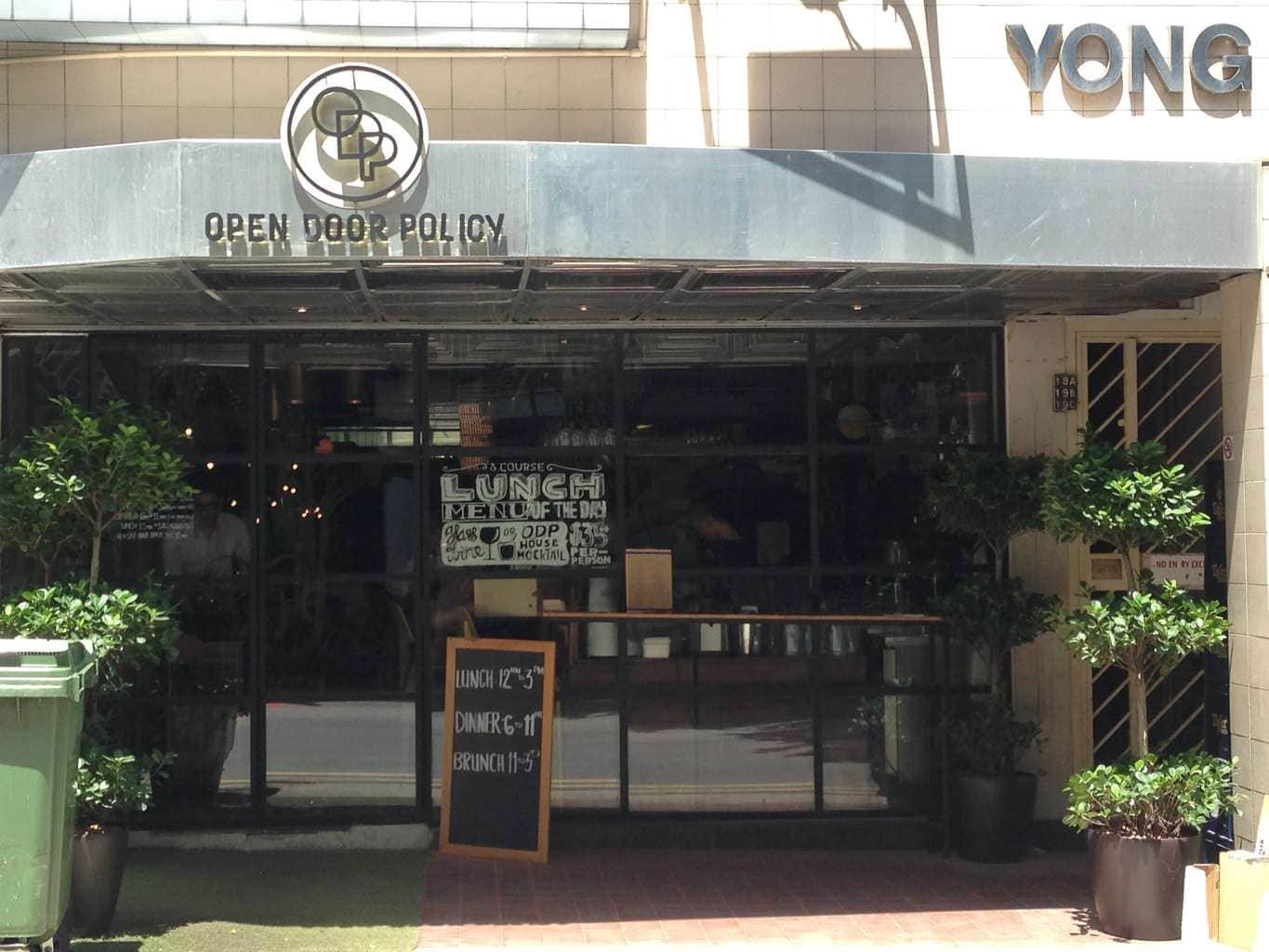 You can't come to Tiong Bahru and not notice the few local food places that are always breaming with queues and noisy customers. Along Seng Poh, away from the market, you'll find two famous ones, Cheng Delicacies Authentic Hainanese Curry Rice, which has a queue snaking out at any time of the day.
It is said that the secret to its success is the curry sauce the rice is drenched in which is unique and flavourful. Enough for a wait under the scorching sun. The other one, equally popular, is Tiong Bahru Bak Kut Teh. Their recipe is supposed to be less peppery and the place is also busy busy at lunch.
As you carry on you will pass by a few of the local stores that are common in any neighbourhood. A pet store, a 711, a couple of convenience stores and a pretty home perfume shop with beautiful presentation and smell. Towards the end you will see the entrance to the Tiong Bahru Community Center and at the very end, PS Cafe Petit, the take-away pizza and wine little brother of the PS Cafe family.
Is looks and feels very much like its counterpart in Club Street: dark wood and gold, plush dark leather sofas and a decidedly relaxed atmosphere. There are a few seats to enjoy your food which will be packed to take-away even if you decide to dine-in.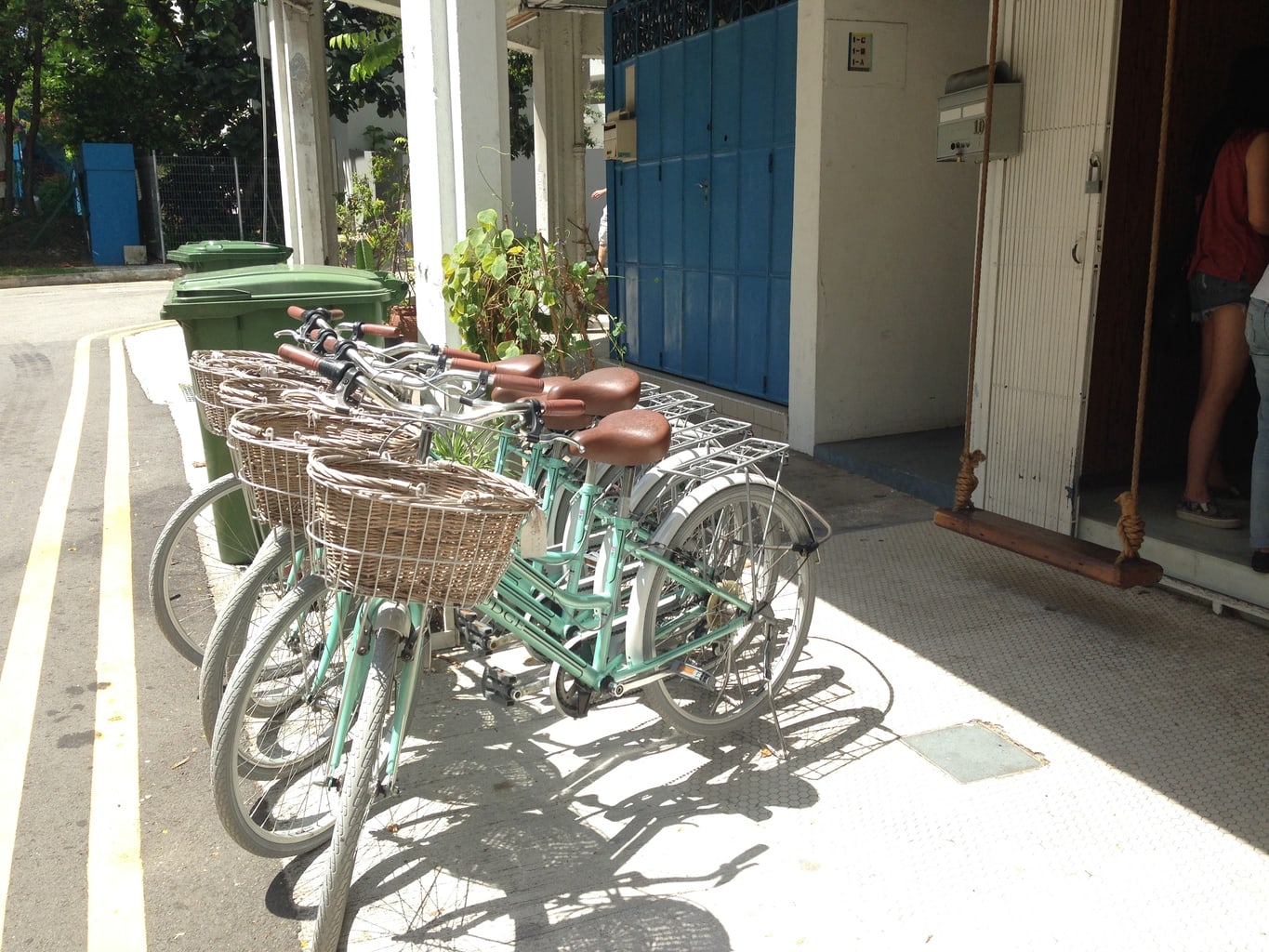 Take a left on Guan Chuan Street and head towards Yong Saik, the street in Tiong Bahru that started it all. It's a great spot to visit in Singapore when it rains as the walkways are covered and there are plenty of places to chill indoors.
Here you will find a few great spots. If you are hungry, Forty Hands for a cafe like atmosphere and food or Open Door Policy for a more grown up menu are the choices. They are all within meters from each other. Forty Hands and ODP are the first F&B places to open in the district and their specialty coffee started the entire coffee fanatism in the city state. I still remember. The tiny always-packed cafe has been refurbished at least three times.
They sell some usual brunch items as well as some more hearty and healthy options like a delicious quinoa salad. Look out for a few nods to Chinese culture too in their delicious buns. Open Door Policy is a slightly more formal but still casual eatery. it is airy with its very high ceiling, and serves up great cocktails too. Their dishes are slightly more elaborate and the menu more expansive. It is also open for dinner.
If you have managed to keep yourself from all the sweets until now, this is the time to finally indulge at no other than Plain Vanilla. I challenge you to walk in and not buy something. This warm Hansel & Gretel dream house is a pleasure to the senses. From the wonderful cinnamon smell that emanates which is making my mouth water as I reminisce of it, to the prettiest artefacts and small delicacies on sale this place is a girl's paradise.
The cakes, cupcakes and tarts are all displayed on beautiful plates, layered at different heights so you can see them all and the baker chefs and team are working hard inside. You can look straight into the kitchen and see the flour flying in the air. Go ahead and pick one, not an easy task, and sit outside on one of the wall benches or the communal table to read the newspaper or magazine. Or pick the spot on the swings by the street. Plain Vanilla also rents bicycles which are as cute as the entire place.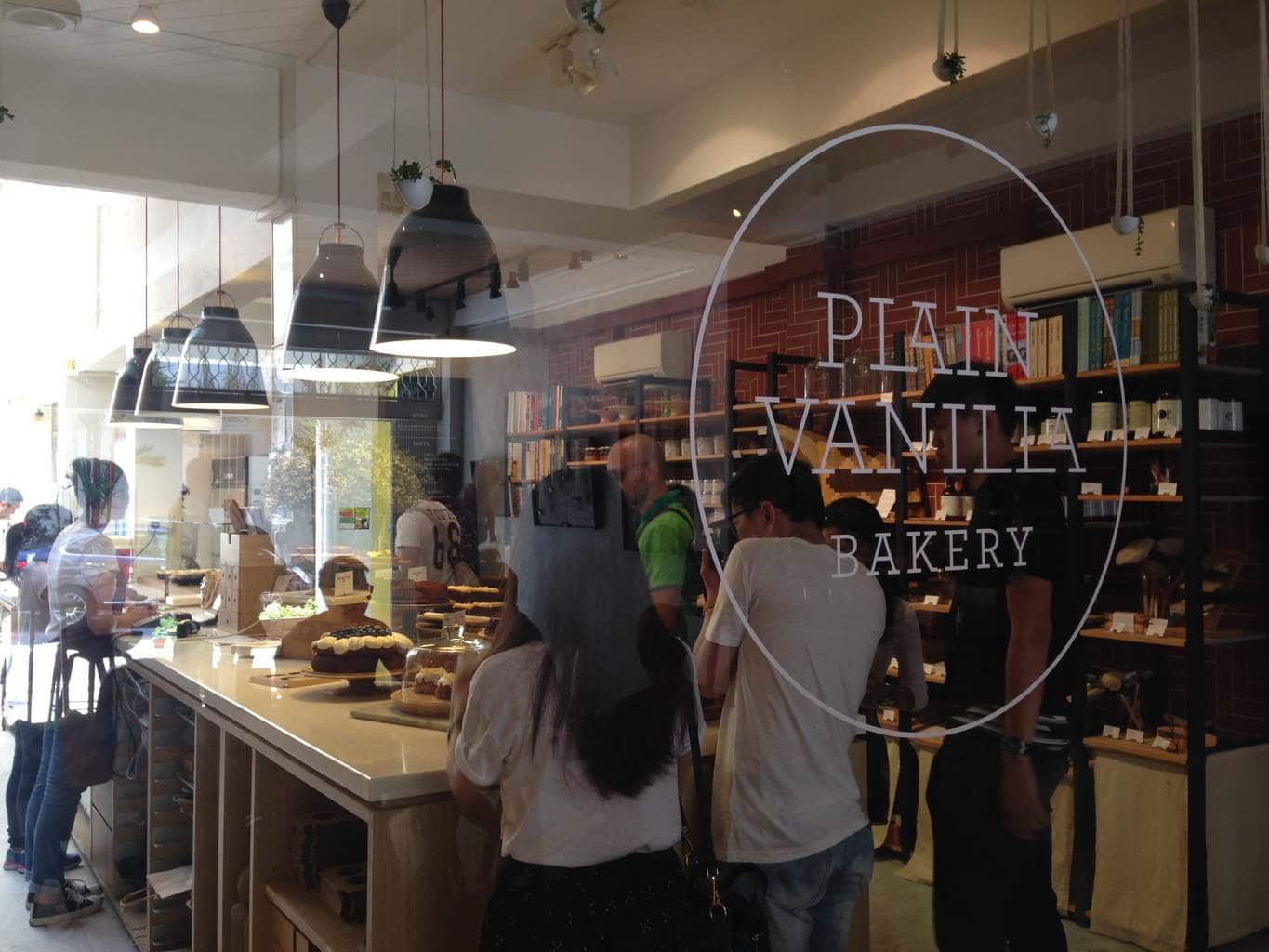 The other main destination on Yong Saik is Books Actually. This publishing house and alternative culture store sells books and other reading materials. At the back of the store there is every 90s kid attic items. You will find Coca Cola glasses, small collectables and anything else that is guaranteed to take you down memory lane. You are unlikely to buy anything, unless nostalgia kicks in, but it is indeed a homage to our childhood.
Browse the books and local publications that are not find anywhere else and soak in the atmosphere. This is probably one of the busiest bookstores in Singapore. And don't be scared of the cats which find the most unusual places to take a nap. One of them is not very friendly despite his fluffy appearance.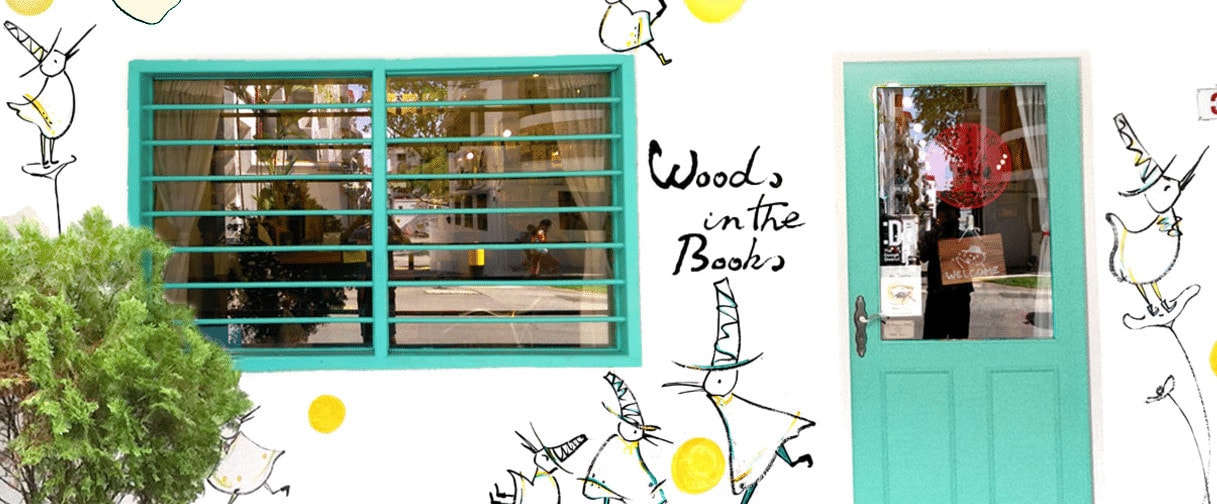 Next up is Woods in the Books which sells children's books in the same nostalgic environment of your childhood. Colorful tales and some teddy's. Such a cute place you may end up buying something even if you do not have any children.
A couple of doors up you enter another hipster's paradise: Nana & Bird. This fashion boutique-cum-art studio sells fashion from local designers, a great place to relax if you can't make it to one of the best galleries in Singapore. Their pieces are edgy and set their own trend. This tiny store stocks some pretty bags and alternative jewelry. It is worth a stop by.
Tiong Bahru is a manageable neighbourhood sprouting with great finds and charming stores. Cakes and specialty coffee abound today but keep checking back because new venues, stores or fabulous F&B places open and close almost every month!
And if you find yourself in need of more amazing things to see in Singapore, then don't forget to save our choice of free walking tours in Singapore.