With the release of the first Michelin Guide to Singapore in 2016, fine dining, awards and international recognition have finally made its way to Singapore. Through my years living here I have had the chance to dine more than once at almost all the two and three Michelin Star Awardees in Singapore and it is one of my top things to do in Singapore.
With bills easily reaching the S$1,000 for a meal for two, fine dining meals in the island-state are a special occasion reserved to celebrations and marked dates. Let me do the work for you and bring you a short list of the best fine dining restaurants in Singapore, regardless of the number of Michelin Stars they have.
1. Joel Robuchon and L'Atelier de Joel Robuchon (permanently closed)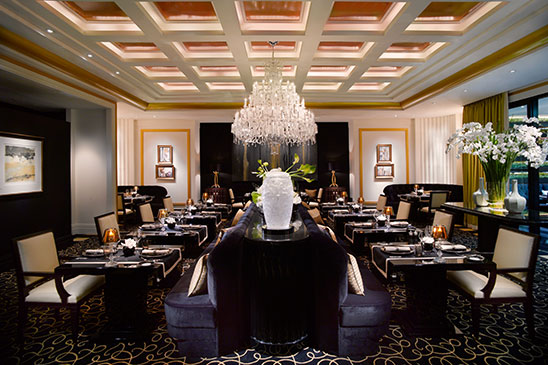 Acclaimed French chef Joel Robuchon has 12 branches in several countries outside of his native France including Singapore's Resorts World Sentosa where he has two outlets of his two famous dining versions.
The fine dining Joel Robuchon and the more casual, but equally refined, L'Atelier. Joel Robuchon is the grown up dining room dressed in pale creamy colors and serving elegant French cuisine that has made the chef famous. As the restaurant is available for private parties, there is an indoor winter garden for smaller groups or the entire space can be rented out.
L'Atelier is a more casual affair across the world and diners can watch how some of the dishes are prepared and sit by the bar in a more informal setting. Expect the cuisine the chef is known for delivered with precision and the professionalism that comes with having built an empire replicated across so many countries.
Joel Robuchon is the only three Michelin Star awarded restaurant in Singapore whereas L'Atelier has two. I also had a great dining experience at his Macau branch, Robuchon au Dome which is a 3 Michelin star. See my full review here.
Update: As of June 2018, both Joel Robuchon and L'Atelier de Joel Robuchon closed their doors permanently. See this article for more information.
2. Odette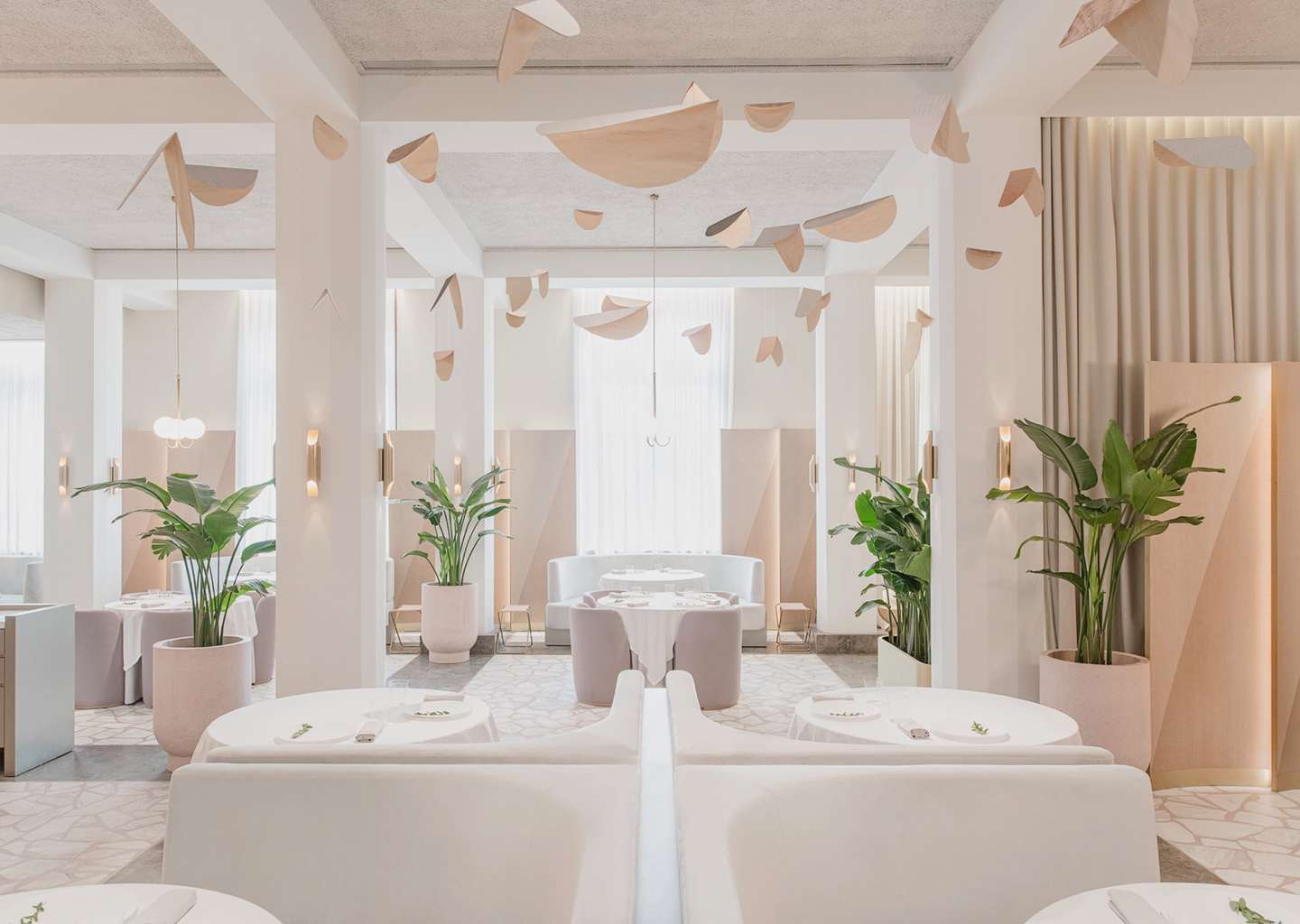 A new comer into the Singapore scene Odette amassed two stars almost since inception. Serving French cuisine with a farm to table familiar touch, the dining hall is bright, with whimsical splashes of pastel colours over light cream undertones.
The amount of light takes away from the romance and makes it feel more suited to a girl's diner out than to a date. Some of the tables are round whereas others are stacked against the wall. Getting a table at Odette requires a booking done a month ahead as the restaurant is very popular.
Chef Julien Roye named the restaurant after his grandmother who taught him how to cook. Ingredients are fresh and sourced from artisanal producers in France.
I found the dishes to be pure, beautifully presented and delicate but there was no dish that wowed me other than one of the desserts. Worth mentioning that the price was slightly lower than at the other restaurants on the list.
The wine pairing options were strange and unusual and I could not decide whether I thought they were yay or nay.
3. Andre (permanently closed)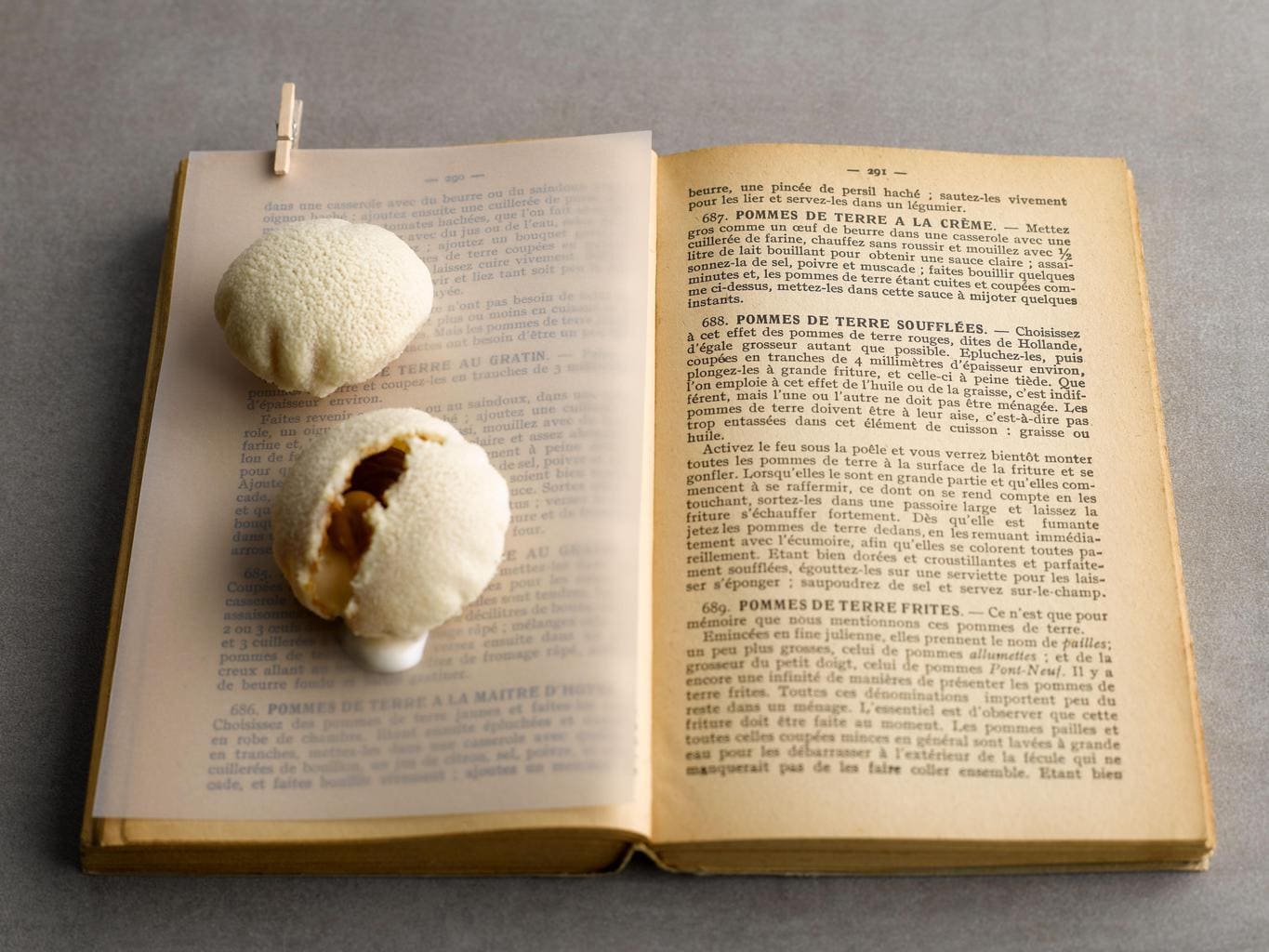 My all time favorite restaurant in Singapore ever since I first tried it in 2011 and one deserving of the true unique celebrations is Andre.
Awarded only 2 stars by the Michelin Guide but crowned Best Restaurant in Singapore and 2nd in Asia by the San Pellegrino Guide Andre opened only in 2010 and was immediately recognised by most, including The New York Times who included Andre in a list of the 10 restaurants worth a plane ride.
Chef Andrew is Taiwanese but studied in France under several world famous chefs like Robuchon or Pierre Gagnaire and he headed the 3 Michelin Starred restaurant Le Jardin de Sens in Montpellier.
He is multi-lingual and a sculptor and ceramicist so the plates the food is served on and the decor at the three-story 1930s heritage shophouse in Chinatown are his own creations. The building is tucked away and almost imperceptible and the rooms are dimmed and romantic, with a maze of spaces that creates the perfect setting for a dinner for two.
The building used to house Singapore's first Law Firm Laycock & Ong where former Prime Minister and founder of the nation worked.
The menu follows the chef's Octaphilosophy which is built around the eight words that define the chef's DNA: Unique, Pure, Texture, Memory, Salt, South, Artisan, and Terroir.
Each dish and menu is structured around those eight concepts. The cuisine is creative, unusual and nothing you may have seen anywhere else. Unlike Joel Robuchon or Odette, you come to Andre to be walked through the chef's own creative process. There are no traditional dishes or flavors just a journey of discovery.
Update: Andre closed its doors permanently on Valentine's Day in 2018. Read more here.
4. Waku Ghin

Singapore's most expensive fine dining menu is served at Japanese Waku Ghin. The restaurant only takes 25 diners per seating in two seatings for their 10-dish degustation menu.
Guests are spread across several rooms and seated at the counter facing the chef who prepares most of the dishes on the teppanyaki or in front of you, simply assembling the raw ingredients. Dinner is an interactive experience. In my room there was only another couple and the sous-chef making it an incredible 1:2 chef to guest ratio.
Waku Ghin specialises in very rare and premium seafood flown in from Japan. The set menu, changing almost daily, is pre-set at S$300 per head (or USD200) and features items like abalone, rare crab, oysters, sea urchins, lobster and caviar.
The wine list is extensive but there are very few bottles under S$150 (and those were very cheap supermarket wines that would not have done justice to the food) so going for the S$200 a head wine pairing seems to be a good idea.
As a result, expect the bill to easily climb to USD400+ a head when taxes and service charge is added. If you are a fan of seafood and truly appreciate the quality freshness and purity of the seafood being served, Waku Ghin is sure to wow you.
If you are not a seafood fanatic, it is probably best to avoid or go with an open mind and a keen interest in learning about Japanese food and culture.
5. JAAN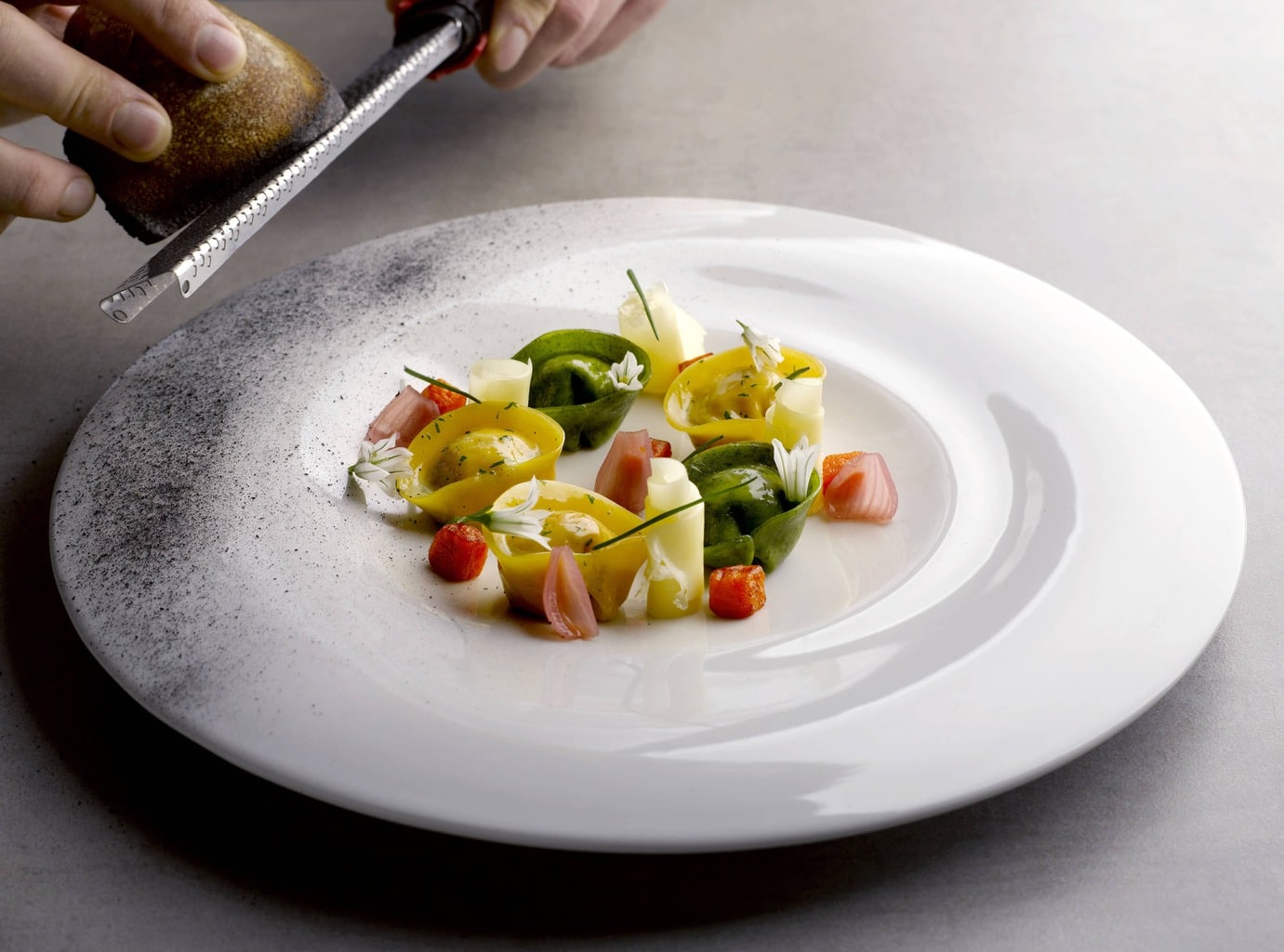 At the top of the Swiss Hotel lies JAAN, a fine dining French restaurant with some of the best views in town and a Michelin star to match. If you are looking for a romantic and private setting I guarantee this is it.
As you look out over the Marina and the CBD you will feel as if you were alone. The restaurant name derives from the Sanskrit for bowl and the Chef de Cuisine, British Kirk Westaway, likes to showcase fresh seasonal produce and modern French recipes.
The room is bare and dominated by a large shiny chandelier. The menu is set and changes with the seasons, despite Singapore not having any. There is the standard menu, the vegetarian option and a Krug pairing. For an over the top experience the Chef also offers a surprise degustation with 10 of his best dishes ever created.
6. Tippling Club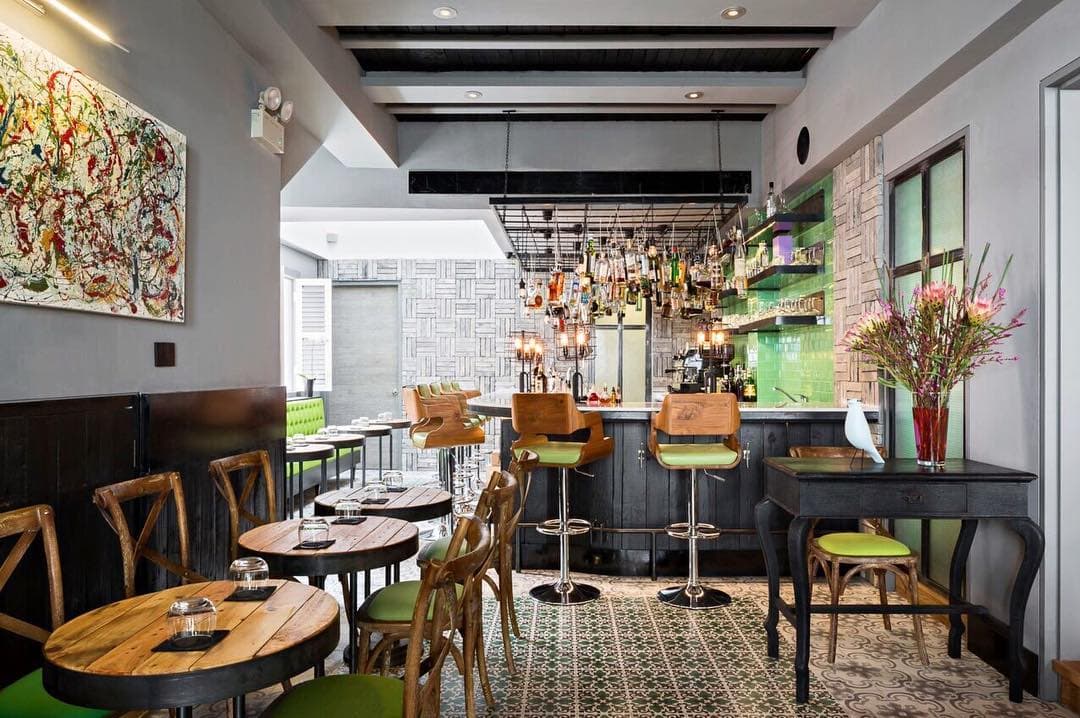 When I moved to Singapore Tippling Club was in the lush surroundings of Dempsey Hill, a great spot for Instagram in Singapore, and felt a bit like a quiet escape. The one Michelin Star recipient moved to Chinatown later on to combine a casual bar crowd with their esoteric fine dining.
I call it esoteric because their dishes are some of the most creative I have tried in Singapore and perfectly reflect the dancing font they use in their branding.
All the above restaurants are fabulous and merit a visit for a special occasion but Tippling Club also adds an element of flashy and loud surprise.
It is perhaps its location, in busy Tanjong Pagar Road, and its glass walls with views over the street where drunken party goers often stumble on that give it a rawer feel. The cocktails are inventive and the recipes fascinating, even if at times they can be a bit of a hit and miss.
Remember to Pin this post to your #finedining board.