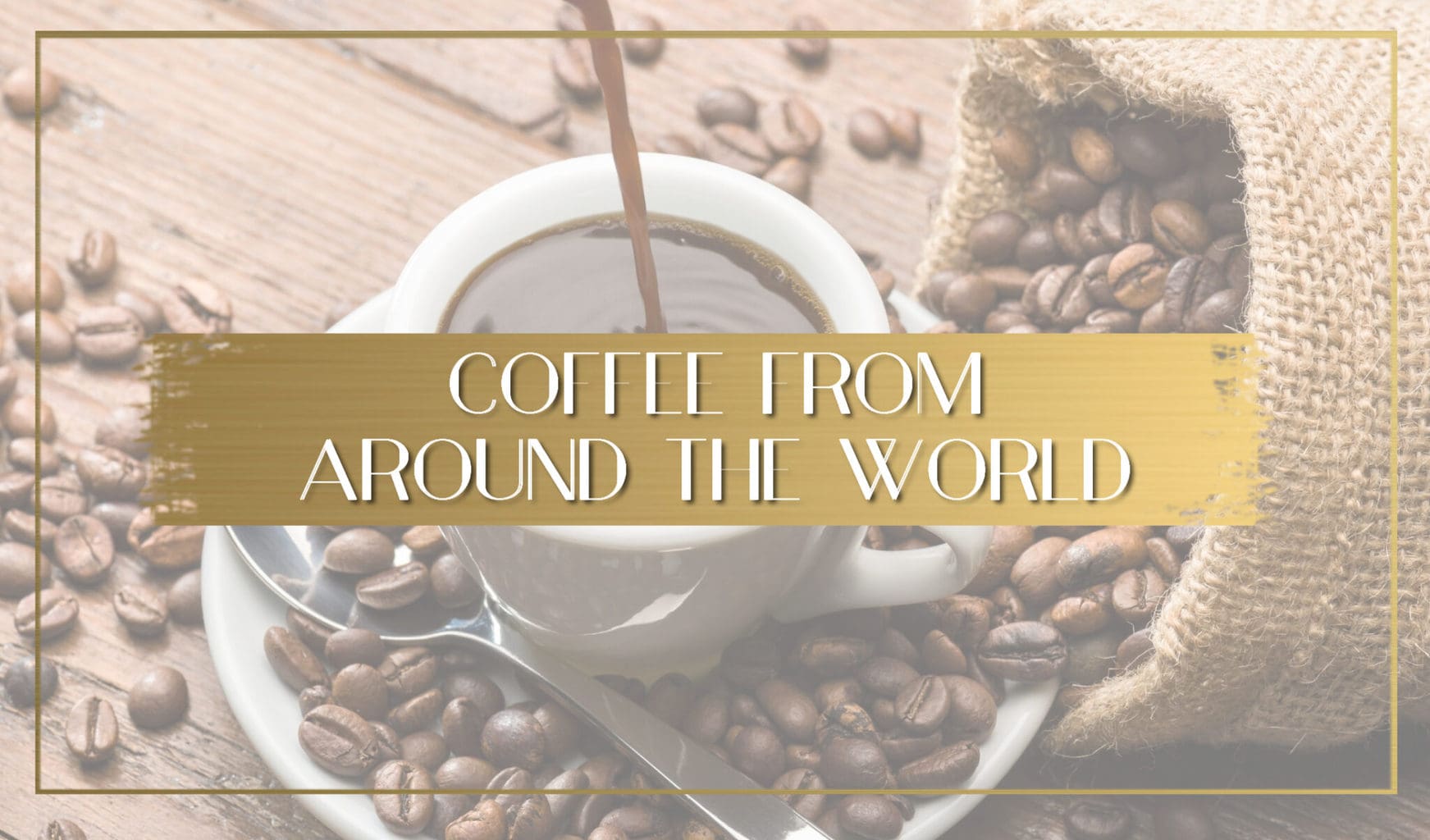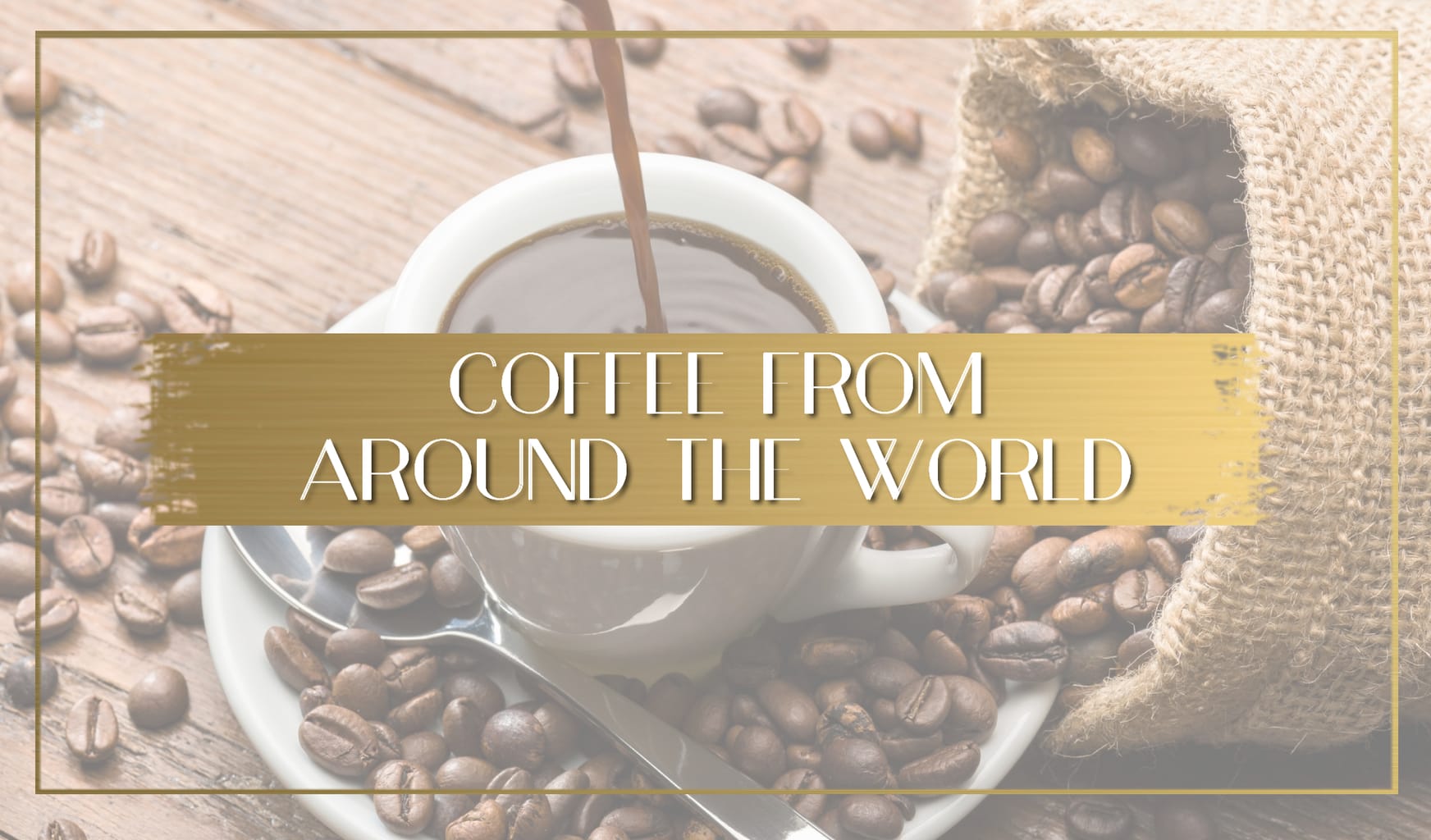 Coffee is a major drink worldwide. In the United States alone American drink roughly 400 million cups of coffee per day! While the origins of coffee consumption start either in Ethiopia or Yemen, it is a worldwide commodity.
You can find 4th generation cafes in Ubud, Bali, Instagrammable spots for a cuppa in all over Seoul in South Korea and superior beans at coffee houses in Cape Town, South Africa. While the black gold is mostly drunk dark or blended with milk and sugar, some places around the globe do things a bit differently.
If you're an avid traveler and absolutely love coffee, then you should try these country-specific specialities on your next trip abroad. Keep in mind that these concoctions may seem pretty weird, but we suggest not knocking them until you've tried them, you may find your new favorite drink!
Ca Phe Trung – Vietnam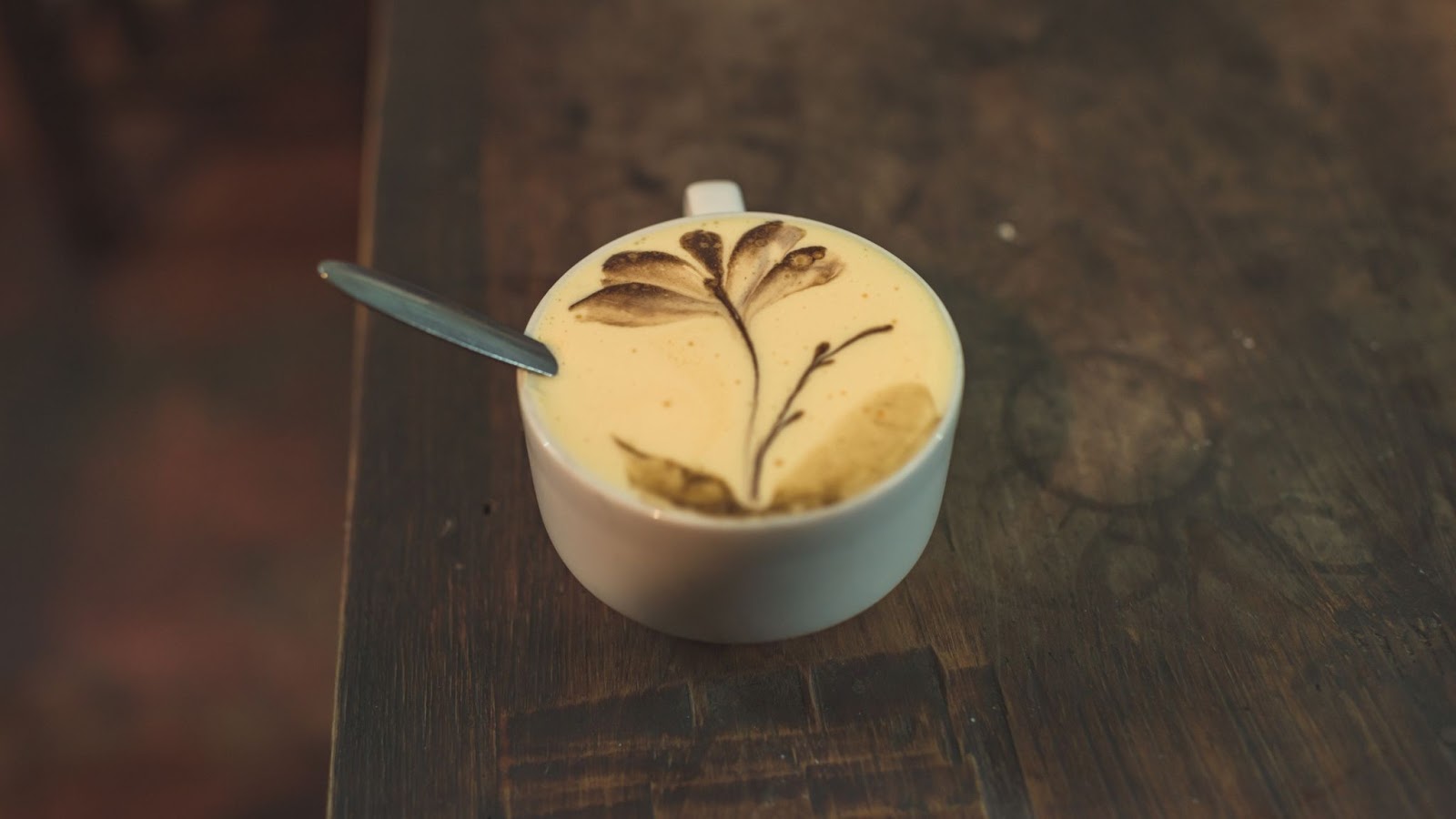 Cà phê trứng, or better known as Vietnamese egg coffee, is a surprisingly delicious variation. What one conjures up is someone cracking a raw egg directly into a boiling cup of freshly brewed coffee. What actually happens is that an egg yolk is hand-whipped (or recently machine-whipped) with sweetened condensed milk or milk and sugar. This produces a deliciously creamy, meringue-like fluff. A shot of espresso is then added to this blend.
You will then be given your glorious mug with a teaspoon where you will scoop the foam up first before drinking the coffee at the bottom.
Another country that adds a whipped topping to their coffee is Austria. Known as Wiener Mélange, this drink is pretty similar to a cappuccino, but is topped with steamed milk, milk foam and then scrumptious whipped cream and cocoa powder.
Türk Kahvesi – Turkey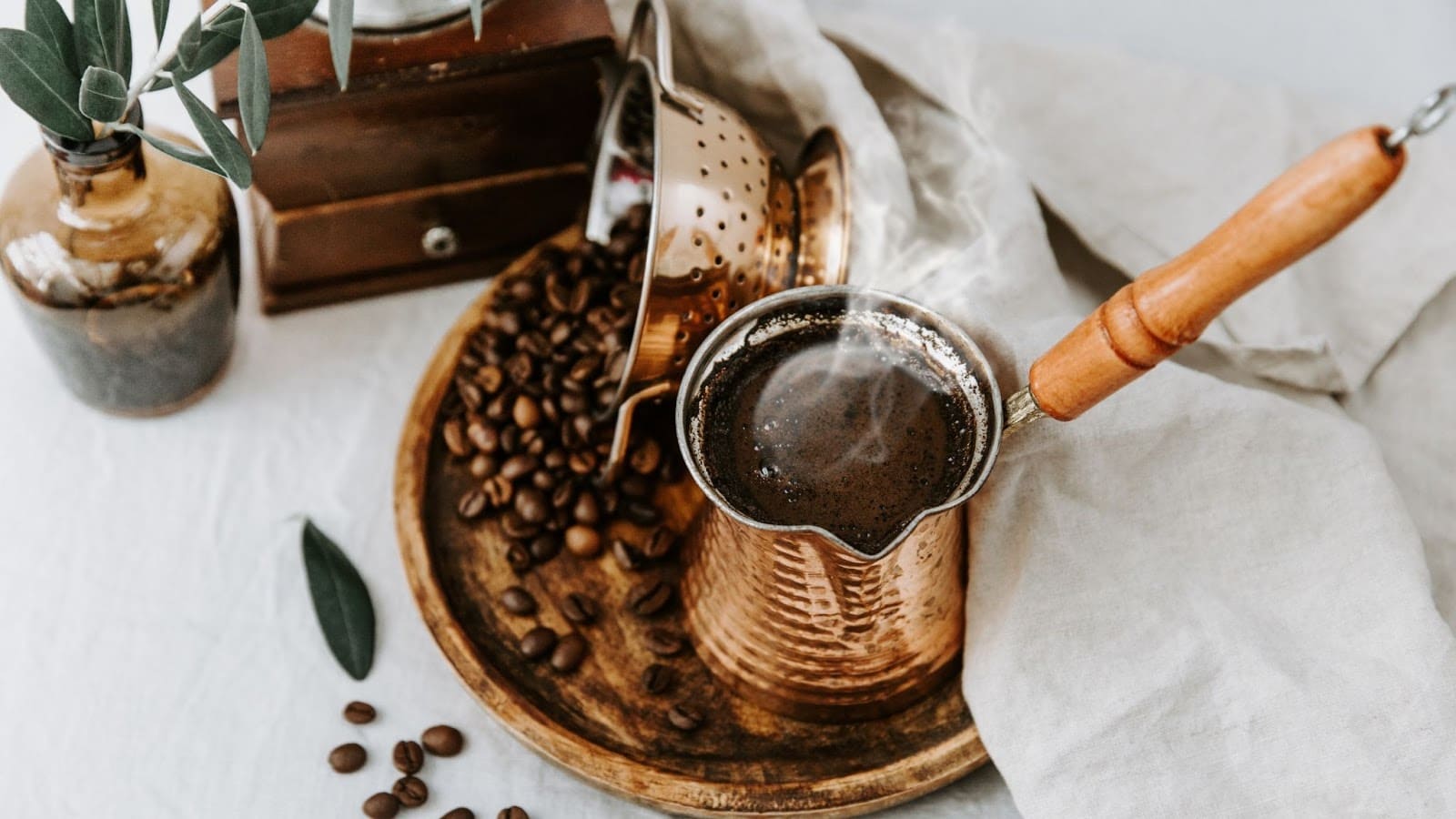 Türk Kahvesi known throughout the world as Turkish coffee is an intensely strong brew that will have you awake and ready to go. Turkey is known both for its strong coffee as well as their unique tobacco blend. As you'll downing high caffeine with this one you may want to cut down on your nicotine intake while visiting Turkey, learn more here.
The reason why Turkish coffee is highly caffeinated is due to it being unfiltered, meaning it has a higher concentration of caffeine. In this process, finely ground coffee beans are placed into a cezve (a special copper or brass pot) and simmered with water. You'll notice that when you sip your beverage, the grounds settle to the bottom. So be prepared for a bit of a crunch.
Café de Olla – Mexico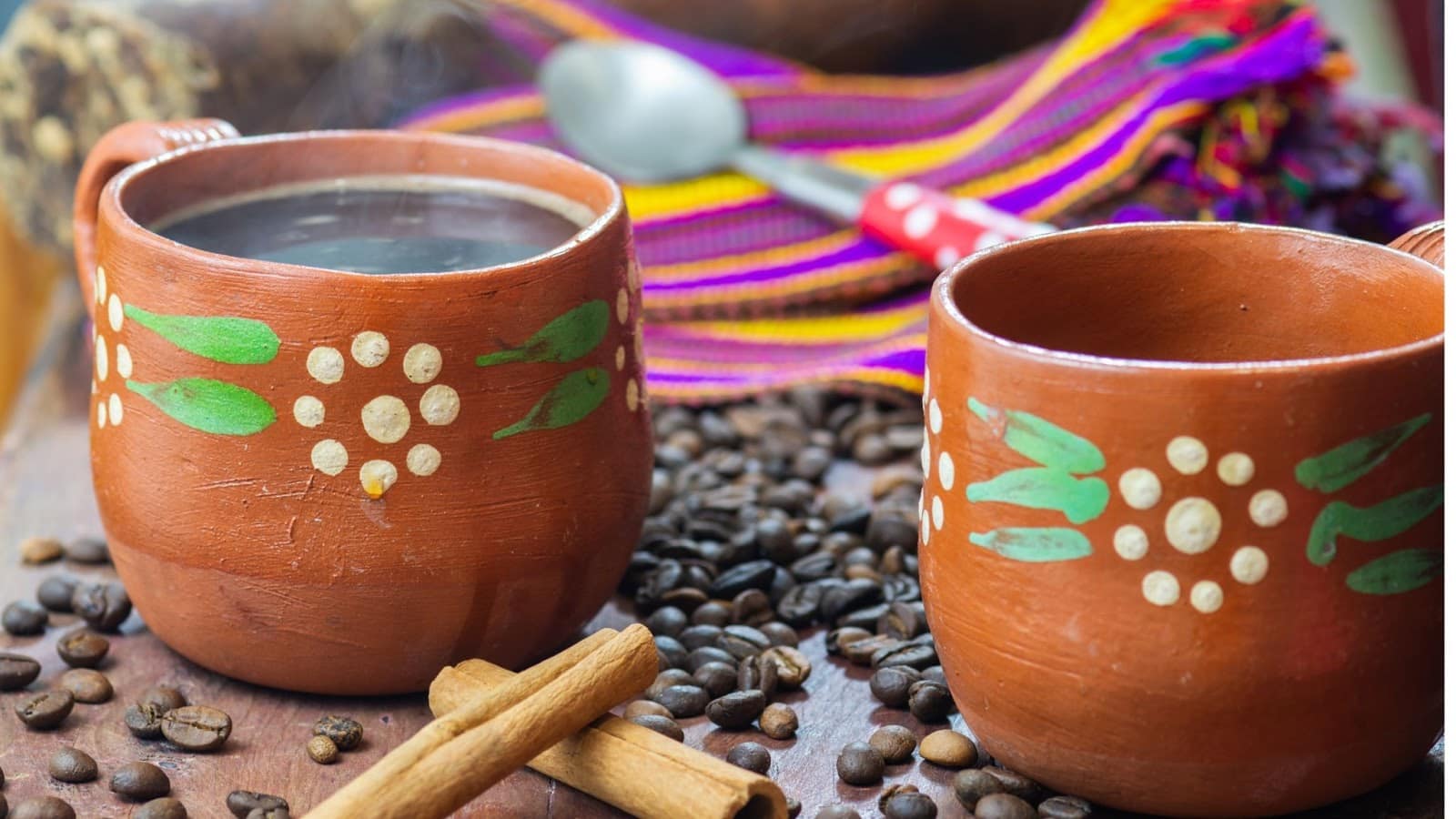 With this native Mexican take on coffee, the "what" is as important as the "how". To prepare café de olla, you will need a traditional earthen clay pot, providing the drink its unique flavor. The blend includes ground coffee, cinnamon and piloncillo (unrefined whole cane sugar), with some optional ingredients being orange peel, anise or clove.
This beverage is not found everywhere mind you, so you may have to travel to the more rural parts of the country in order to find it. It has a really distinctive flavor due to the clay pot so it's something that you won't find easily. If you're a foodie, this should be on your bucket list.
Mexico doesn't have a monopoly on interesting spiced coffee varieties. If you travel to Senegal in north-west Africa you can pick up a café touba. Their version of coffee is blended with Guinea pepper which is also known as "grains of paradise" and is similar to cardamom. The addition of cloves could spice things up. You don't just add the spices to your coffee with café touba, instead the spices are mixed in with the coffee beans and roasted. They're then ground and filtered before being served.
Another wonderfully fragrant take on coffee comes from Morocco, just north of Senegal. Moroccans take darkly roasted coffee and blend it with spices such as cardamom, black pepper, cinnamon, clove and nutmeg. Your nose will thank you for it. 
Kaffeost – Scandinavia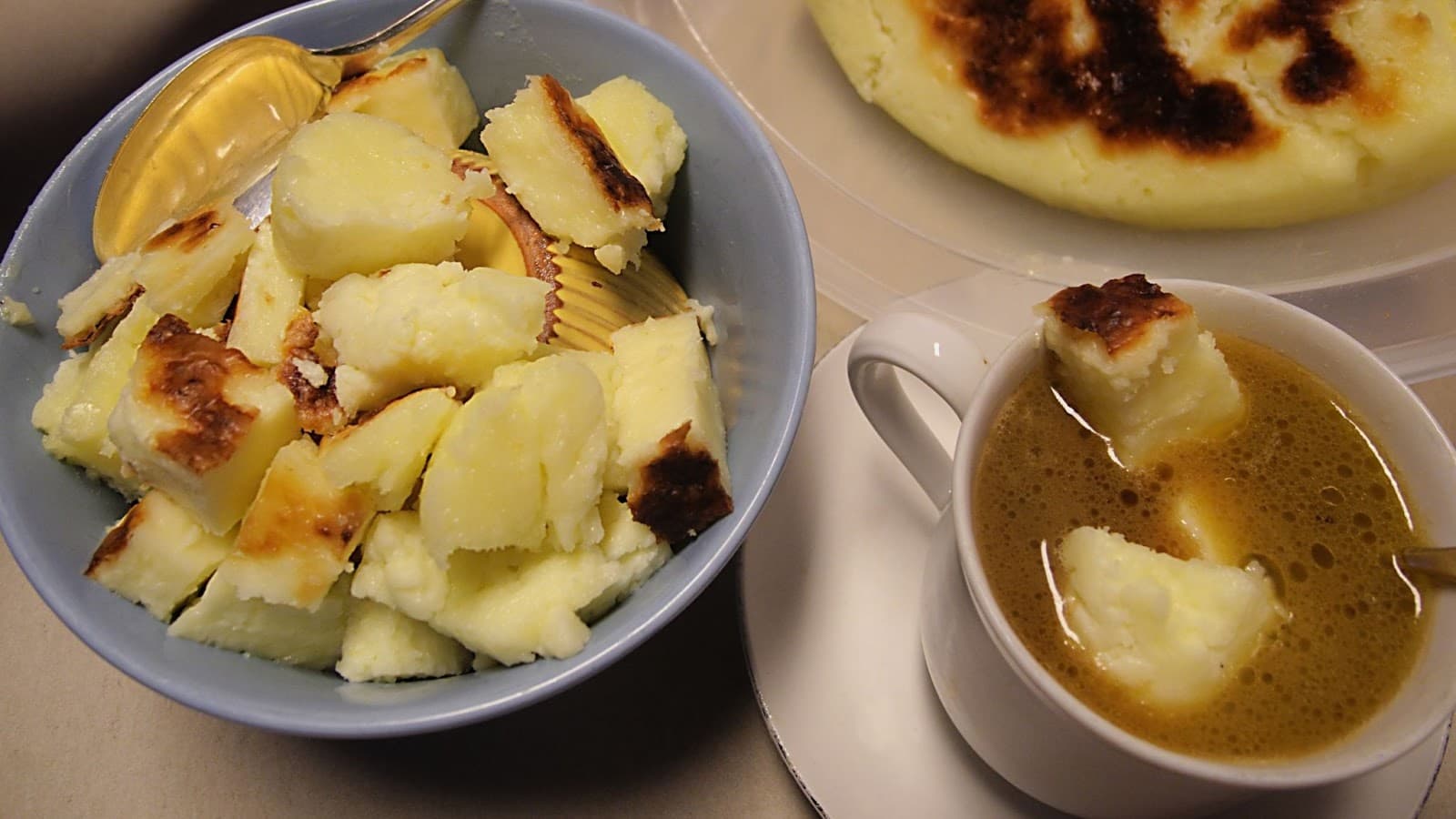 If you thought egg in coffee was strange, then how about cheese curd? When traveling to Scandinavia, you may encounter kaffeost which translates to "coffee cheese". It's basically your regular cuppa joe with the addition of juustoleipä (also leipäjuusto or juusto) or dried cheese. The almost bread-like cheese blocks absorb the coffee becoming soft and moist.
This treat is enjoyed mostly by the Sami people of Lapland (and possibly Santa) and other regions around northern Finland, Norway, Sweden or Russia. So jump in the jacuzzi and try out your new favorite treat in the distinctive birch mug.
Kopi – Singapore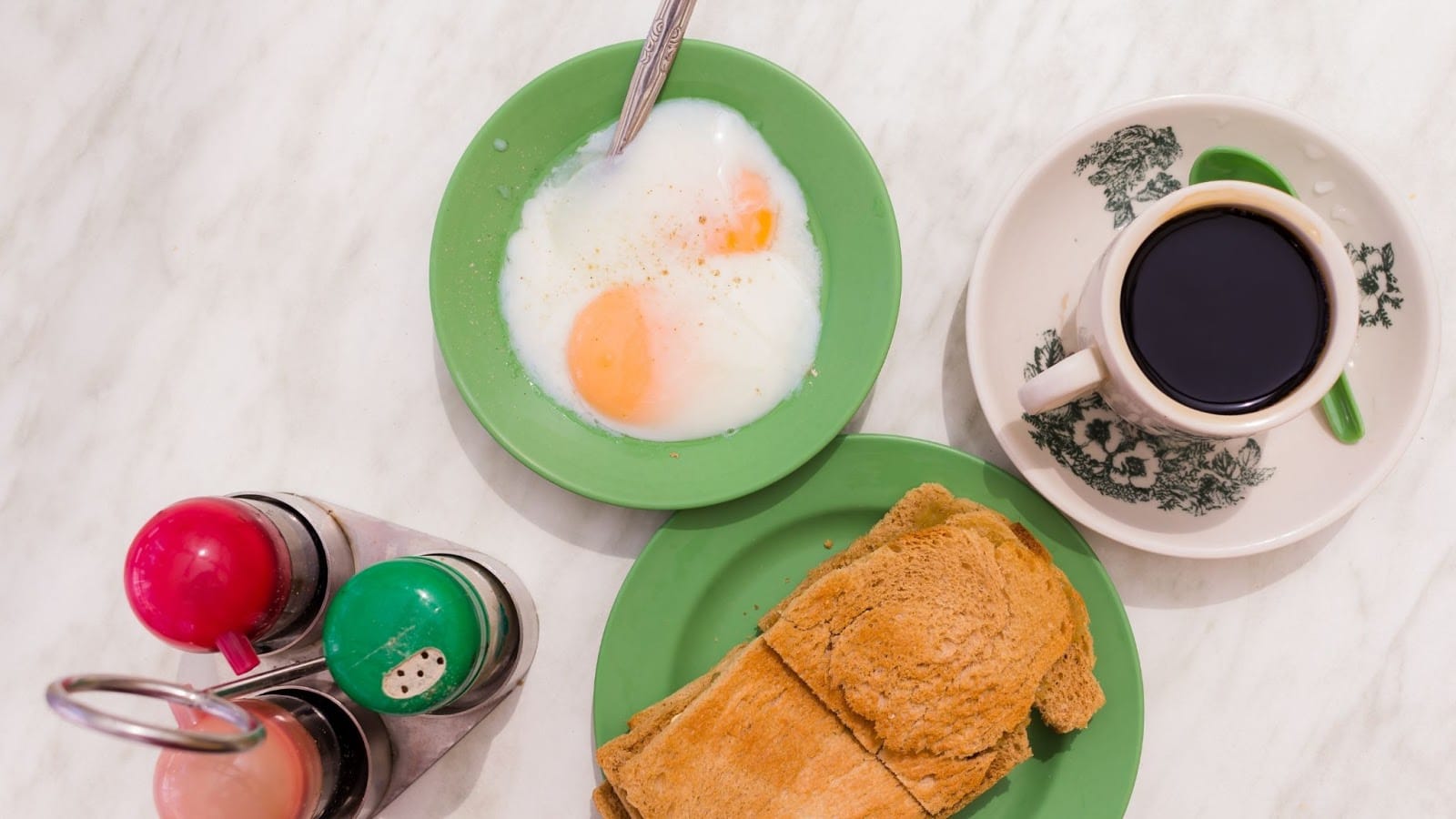 While Singaporean kopi isn't as exotic as the others on this list, it does show how intricately a drink is blended into a culture. This traditional coffee is a highly caffeinated black coffee with Hainanese roots that's served with milk and sugar.
What you'll find super exciting about kopi when in Singapore, is ordering your beverage as this takes a bit of skill because you'll need to brush up on your Singlish skills. Your regular Kopi comes with sugar and condensed milk. If you want your coffee with sugar only, you will need to ask for Kopi O. Maybe you want sugar and evaporated milk (Kopi C) or extra thick concentrated coffee with sugar and condensed milk (Kopi Gao). Don't forget to pair your kopi with kaya toast and two soft boiled eggs for a traditional Singaporean breakfast.
Alcoholic coffee – Ireland, Germany, South Africa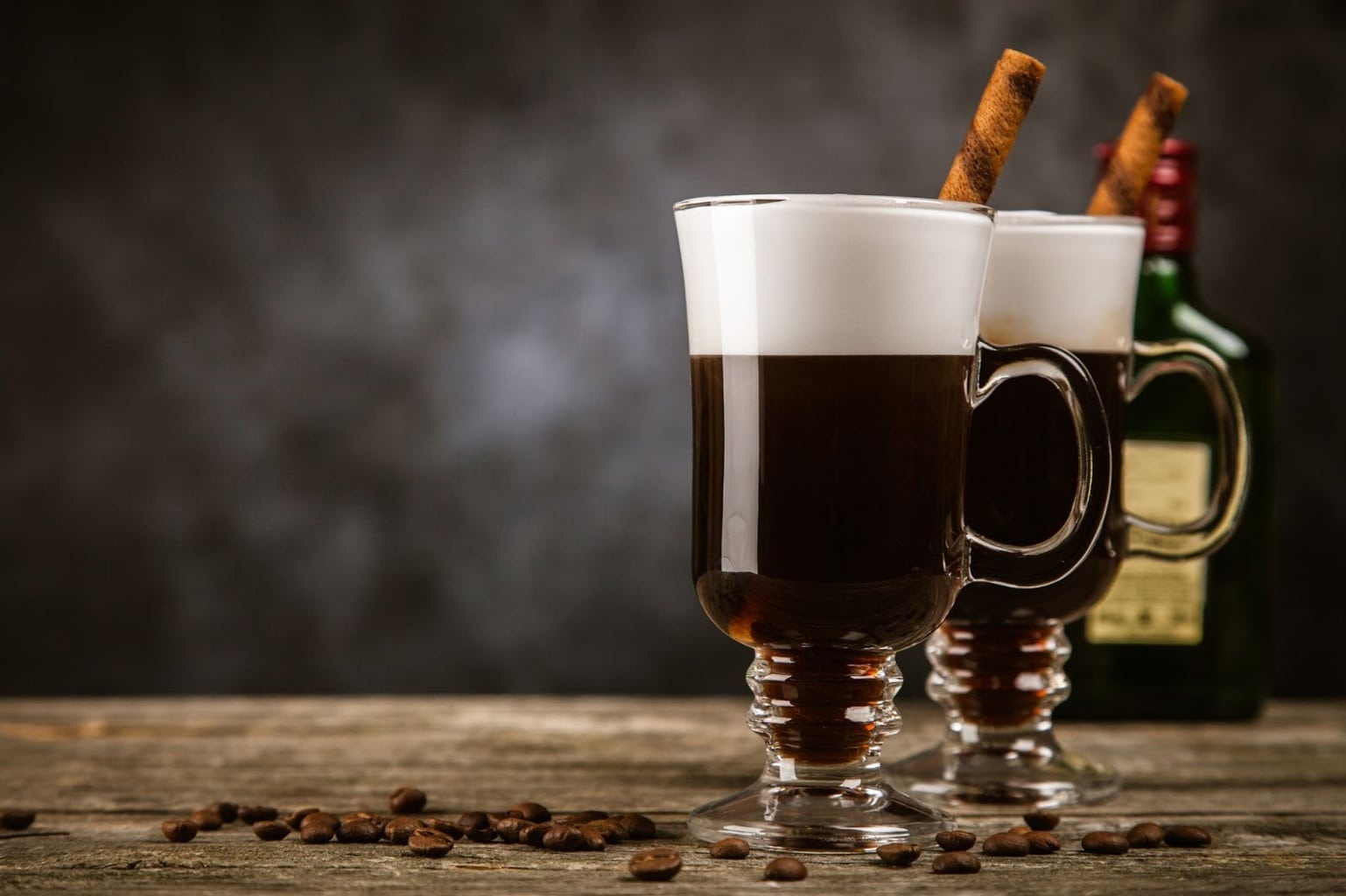 If you're keen on having a sneaky little tot in your pick-me-up you can try an Irish coffee, Pharisäer or a Don Pedro. The Irish coffee blends hot coffee with Irish whiskey, sugar and is topped with thick cream. The Pharisäer comes from Germany and is very similar to the Irish blend but this time replaces whiskey with rum and adds a touch of chocolate shavings. Go to most South African restaurants and you'll find the interestingly named Don Pedro on the drinks menu. The only issue for coffee purists is that it's usually not made with actual coffee but rather the coffee liqueur Kahlua. It's basically Kahlua blended into a vanilla ice cream milkshake although you could always ask for an espresso shot in the blend like we do!