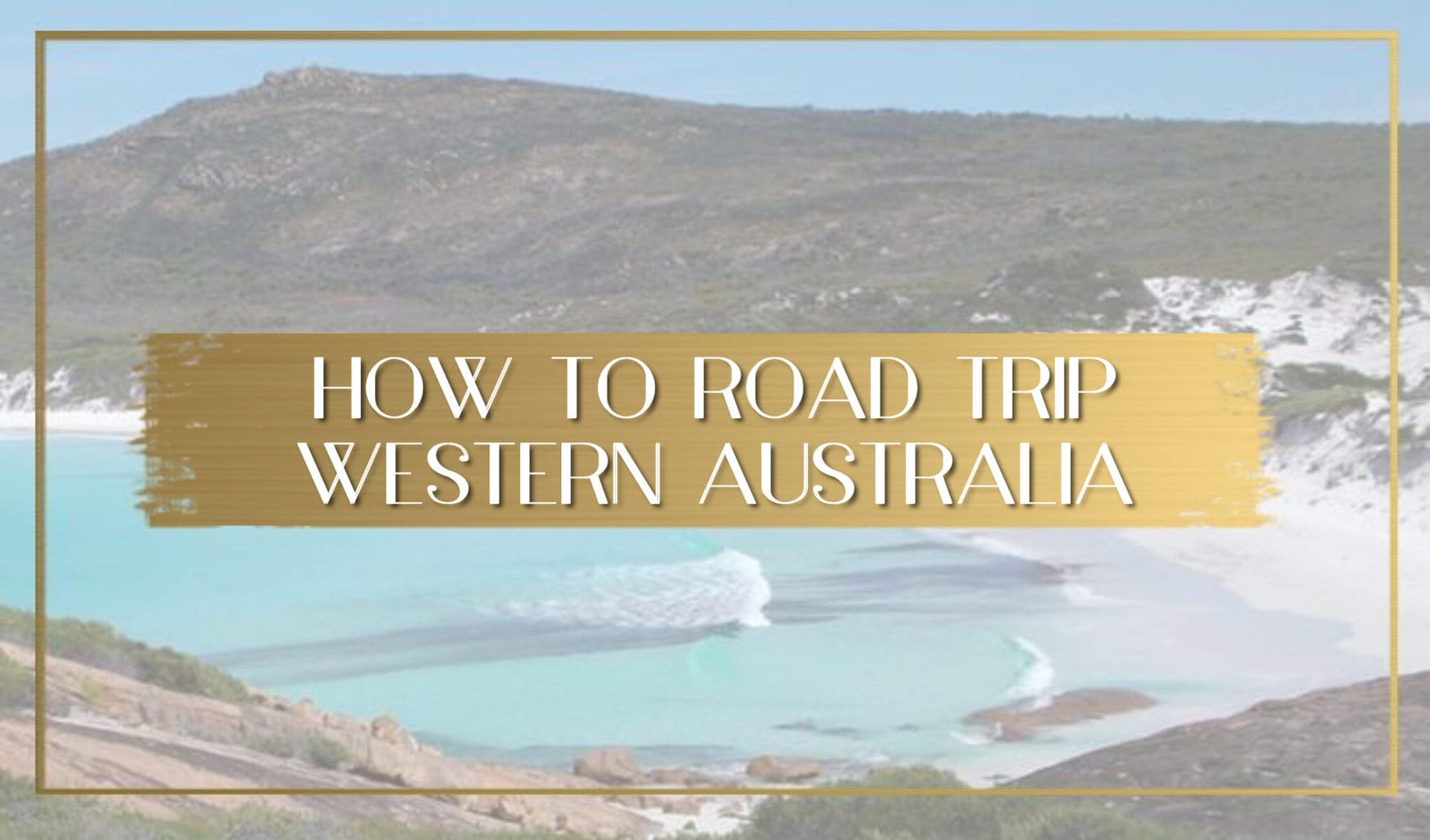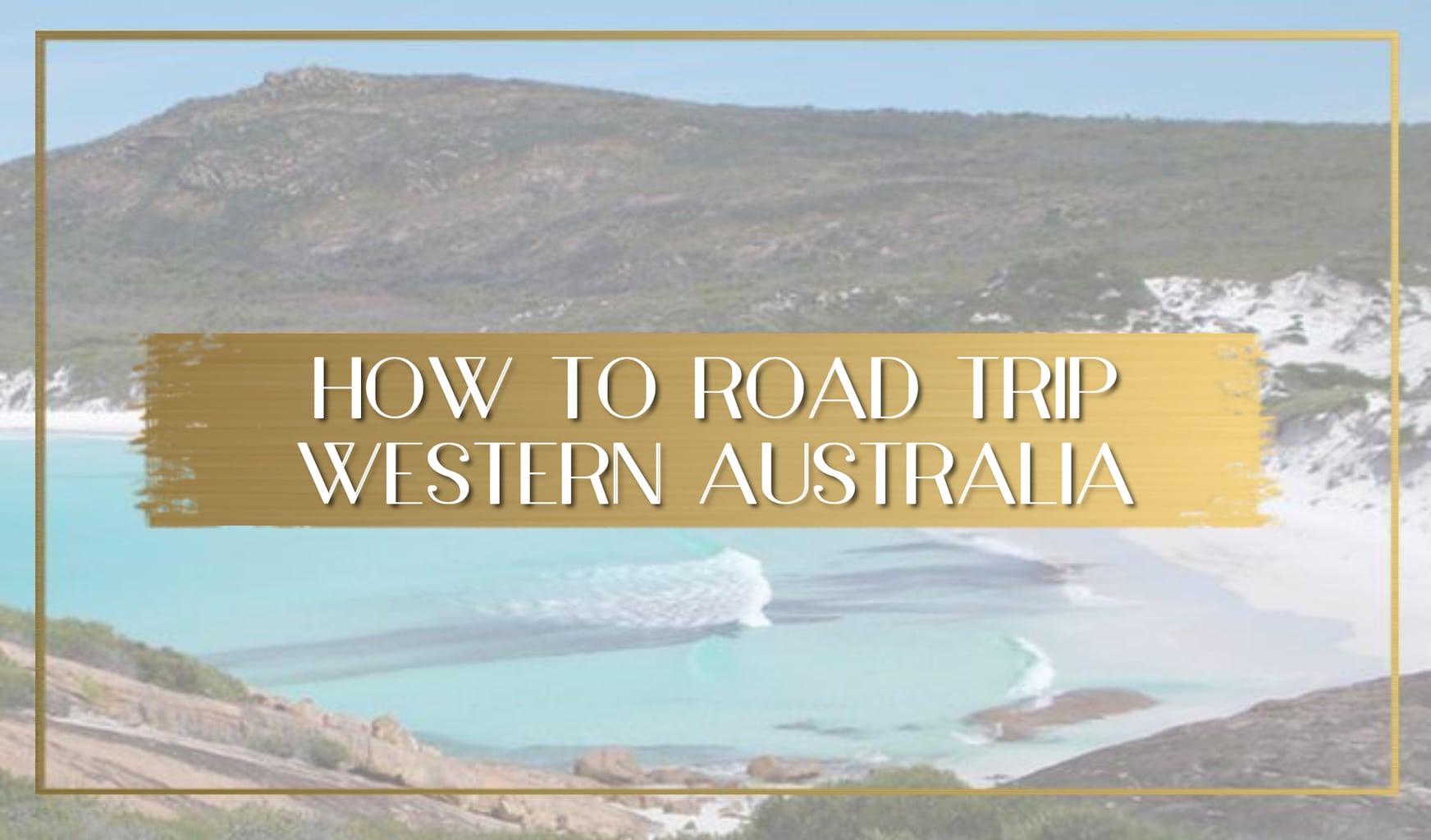 I haven't had a car in over five years. Driving in Singapore does not make financial or practical sense. We have great and affordable public transportation and owning a car is prohibitively expensive. Logically, whenever I travel to places where the journey is part of the destination, I have a strong need to rent a car and conquer the open spaces.
I have embarked on fabulous road trips in Phuket, Cyprus, California, Tahiti, Vanuatu, Mexico's Puerto Vallarta and Los Cabos, New Zealand, Canada, South of France, the UK, Ireland, Spain… I have explored many other countries from a car, when someone else was driving. But one of the countries I most enjoyed from behind the wheel was Australia, in particular, the Margaret River wine region in Western Australia.
This Australian state is very large and expands from the north to the south of Australia all along the Western coast. It occupies almost a third of the territory and it is, in my opinion, severely underrated.
The area is largely undiscovered. While the Eastern and Southern parts of Australia are well known, Australia's west and north are much less traveled, especially by visitors. 80% of Western Australia's tourism is internal. For a region that is so diverse and rich, this is an opportunity for those like me who like to explore the least visited parts of the world. And what better way to conquer it than from the comfort of a luxury second hand car.
Here are some tips to add a dash of luxury to your Western Australia road trip.
Take your time to explore Western Australia's best spots
Time is precious in today's fast-paced world. I know this well since I squeeze as much as I can from every minute and every second of every day.
I take my phone to the bathroom so I can send an email or reply to a social media comment while I walk there. I am partially writing this during my lunch time break. Australia must not be rushed. Distances are large and there are lots of interesting stops on a road trip through Western Australia, you do not want to miss out because of trying to go on a checklist extravaganza.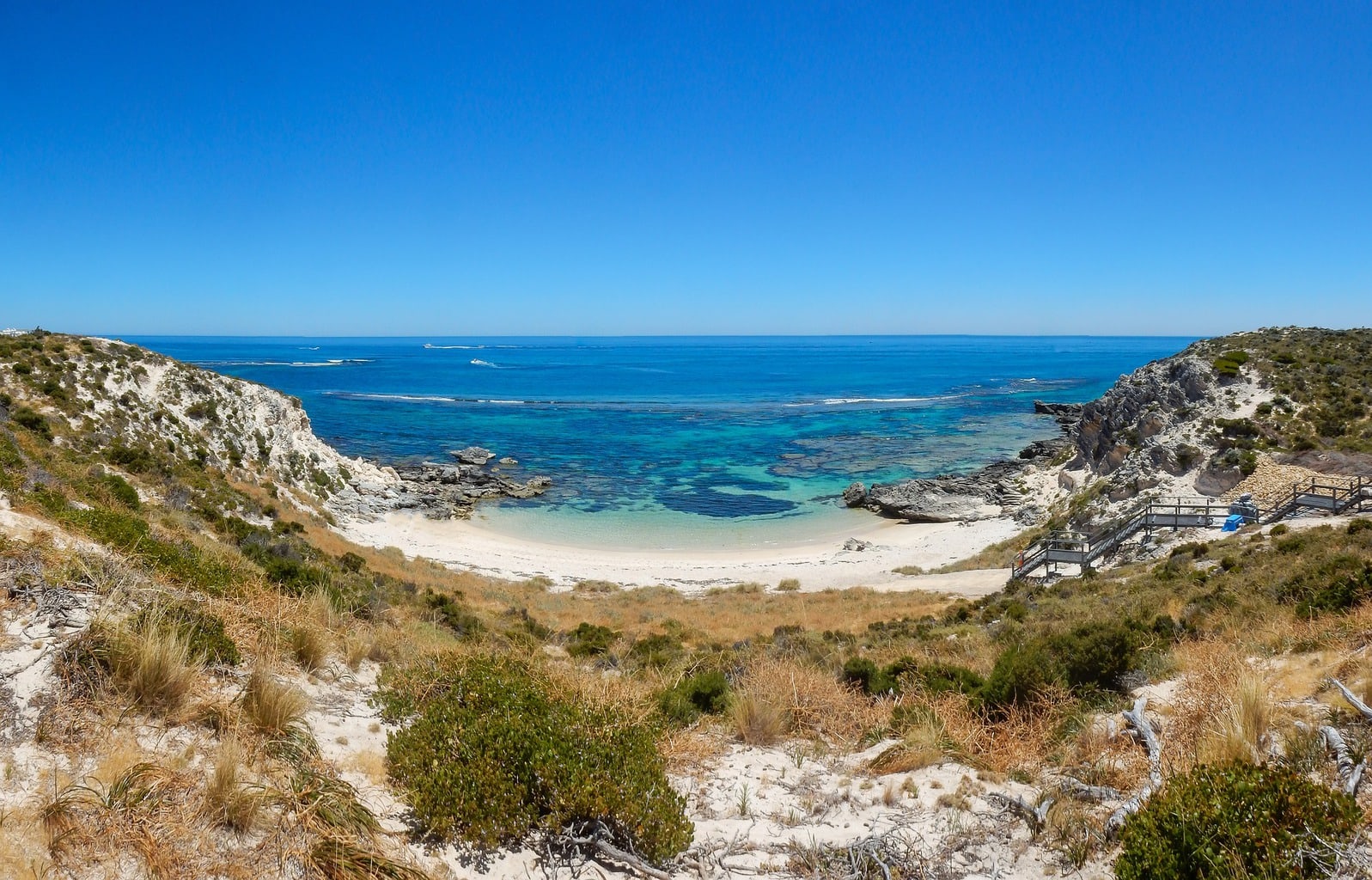 Time and money permitting, you should afford for a whole month to uncover all of Western Australia. You may think a month is a lot but Google Maps says that there are over 3,000km from Esperance in the southern part of Western Australia to Broome in the northern part, and that is the fastest route, not the distance you would cover while driving along the coast or making some sightseeing stops.
If you were to do that all in one go you would probably need a week with proper rest stops in between. Now add in some days spent sightseeing at a few of the most beautiful parts and you can see why a month is a reasonable timeframe.
Go on a Western Australia road trip in style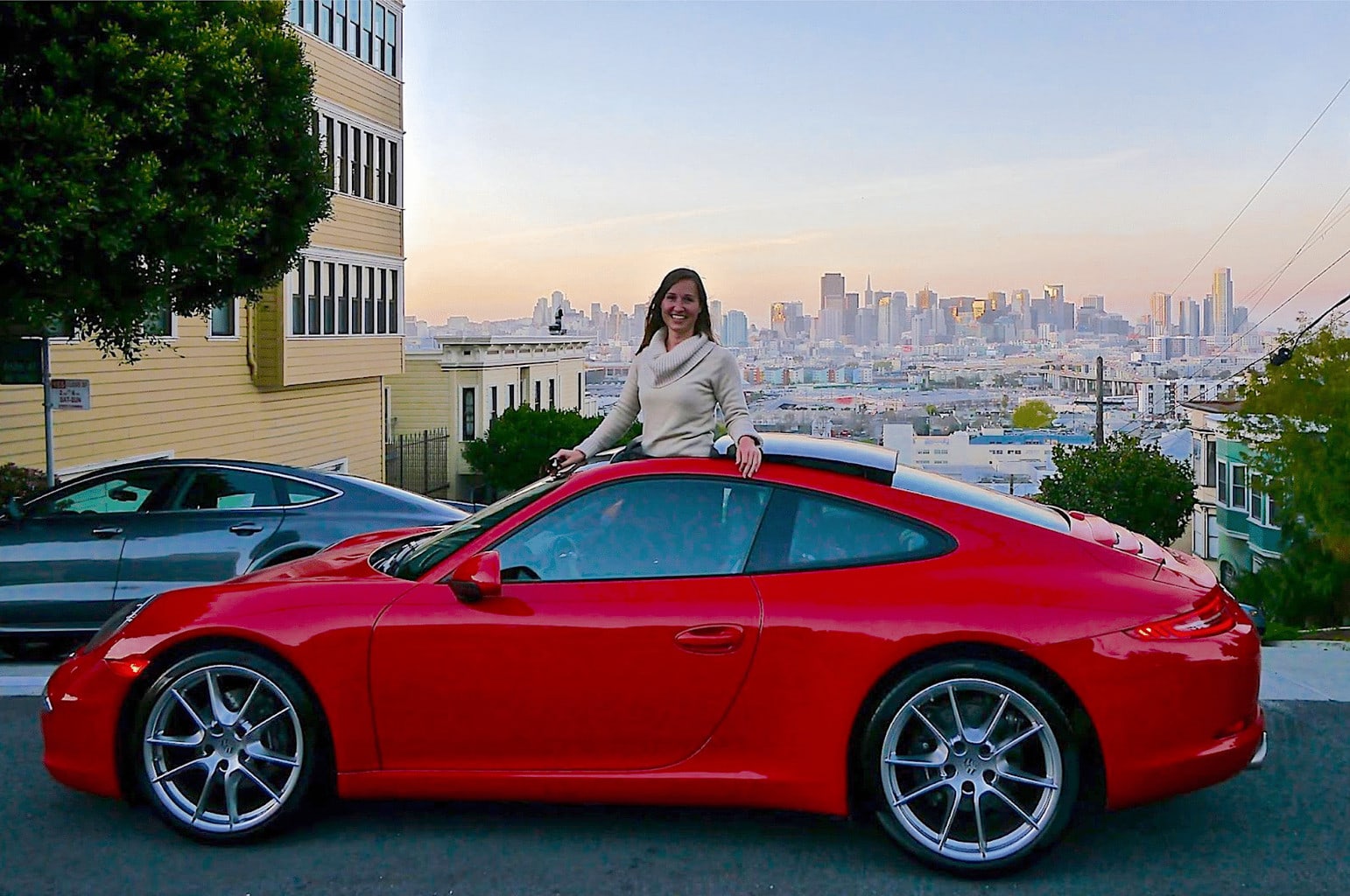 If you are going to drive around for a month, you certainly should do it in style. You could rent a sports car, like the fire red Porsche I got in San Francisco once as a free upgrade from Hertz, but given Australia's very expensive prices you would end up with a ludicrous bill.
Why not consider buying a classy second hand car like a BMW Series 3 from one of the second hand sites available in Australia like Gumtree? These sites are a gold mine for people looking for a short term purchase. You can buy a car that suits your budget and needs and then resell it at the end of your trip. I have used Gumtree in Singapore to sell pretty much anything I could not fit in my house whenever I moved. When I last moved apartments I sold my sofa, my shelves and even my TV on Gumtree. Quick, easy and seamless.
Now that you have the car, add some more luxe to your road trip by staying at some of the best luxury hotels in Western Australia. I am a big fan of Luxury Lodges of Australia, a collection of luxury hotels that are in incredible settings. Their properties in Western Australia are perfectly aligned with the collection's exclusive motto.
In Margaret River you can check out the Cape Lodge Hotel designed in the Cape Dutch style of Cape Town's wine region and home to one of the best restaurants in the area. In the northern part of Western Australia, and worth the extra drive, you can stay at El Questro Homestead, in the Kimberley region, or True North also in the area both of which are absolutely stunning. In Ningaloo Reef you can stay at the luxury tented glamping Sal Salis lodge in a setting that looks much as if it was taken out of Africa and which reminds me of Namibia's Hoanib Skeleton Coast.
The best stops on a Western Australia road trip
Western Australia is the most diverse and interesting Australian state. There, I said it. Now let me prove it to you with a few stops you must include in your road trip WA road trip planner.
Perth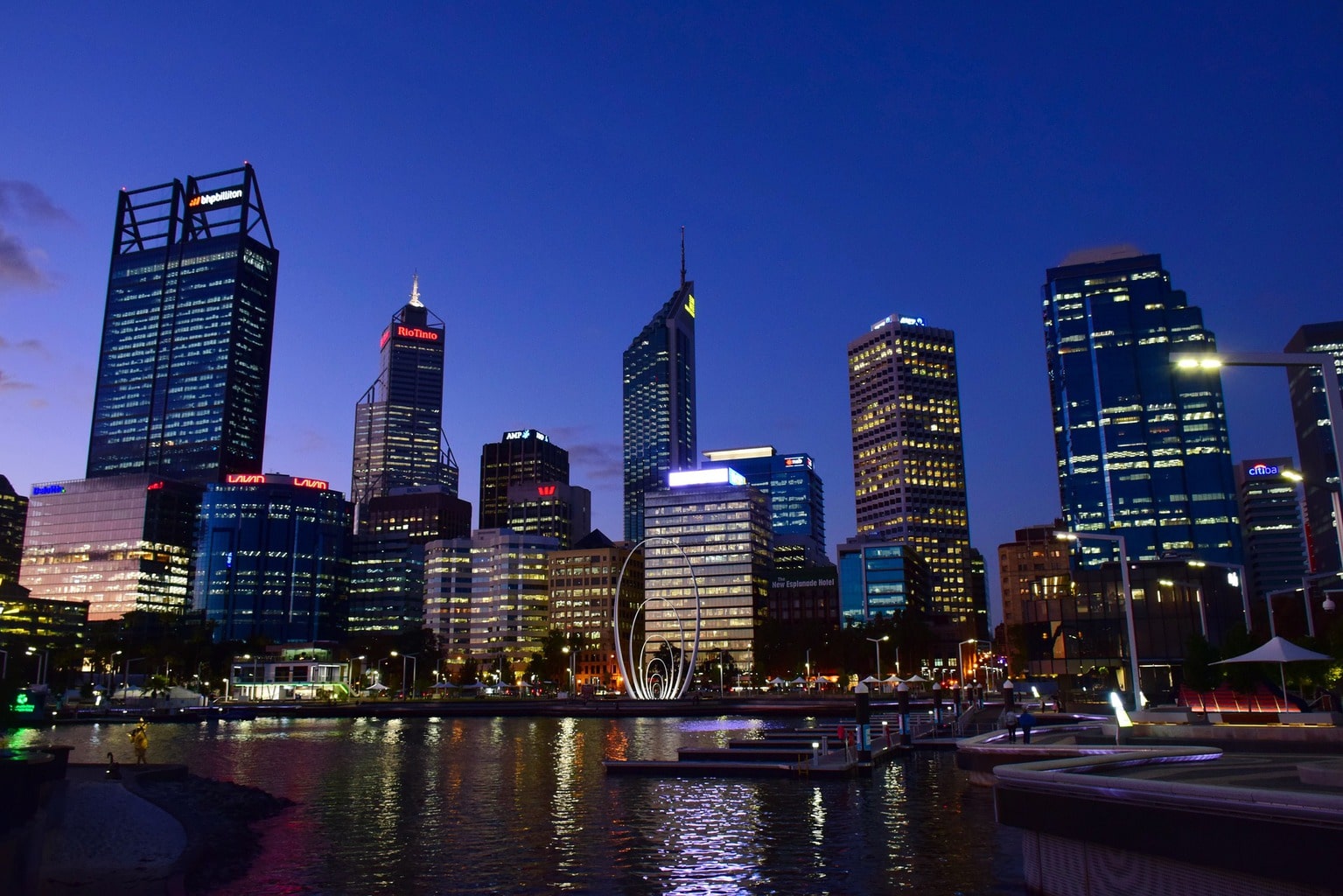 The capital of Western Australia, Perth, is considered by The Guardian as the world's most isolated city and has come a long way in terms of growth. Today it is a focus for art, creativity and great food. Explore the neighbourhoods, the seafront, the bars and all the pop up artsy bits and pieces.
Rottnest Island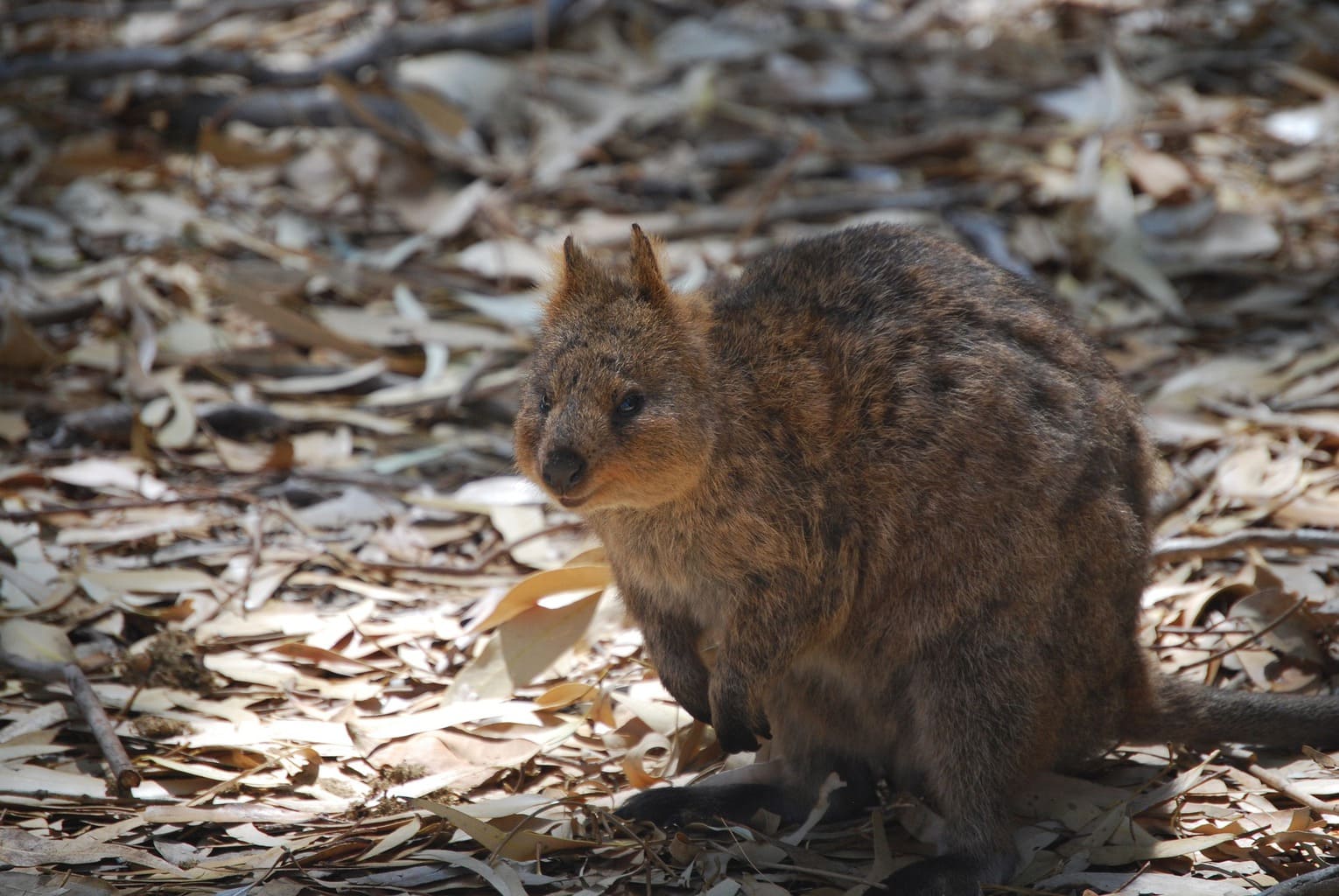 Rottnest is a small island off the coast of Perth that is an easy day trip from the capital and a beautiful place to explore on foot or on a bike. But, most importantly, it is home of the hyper cute quokka. How can they not make you smile.
Rottnest is totally worth a few days spent in the clear waters, the sunny shore and the relaxed cafes and restaurants. There are 63 beaches on this small island, basically its entire shoreline.
Margaret River wine region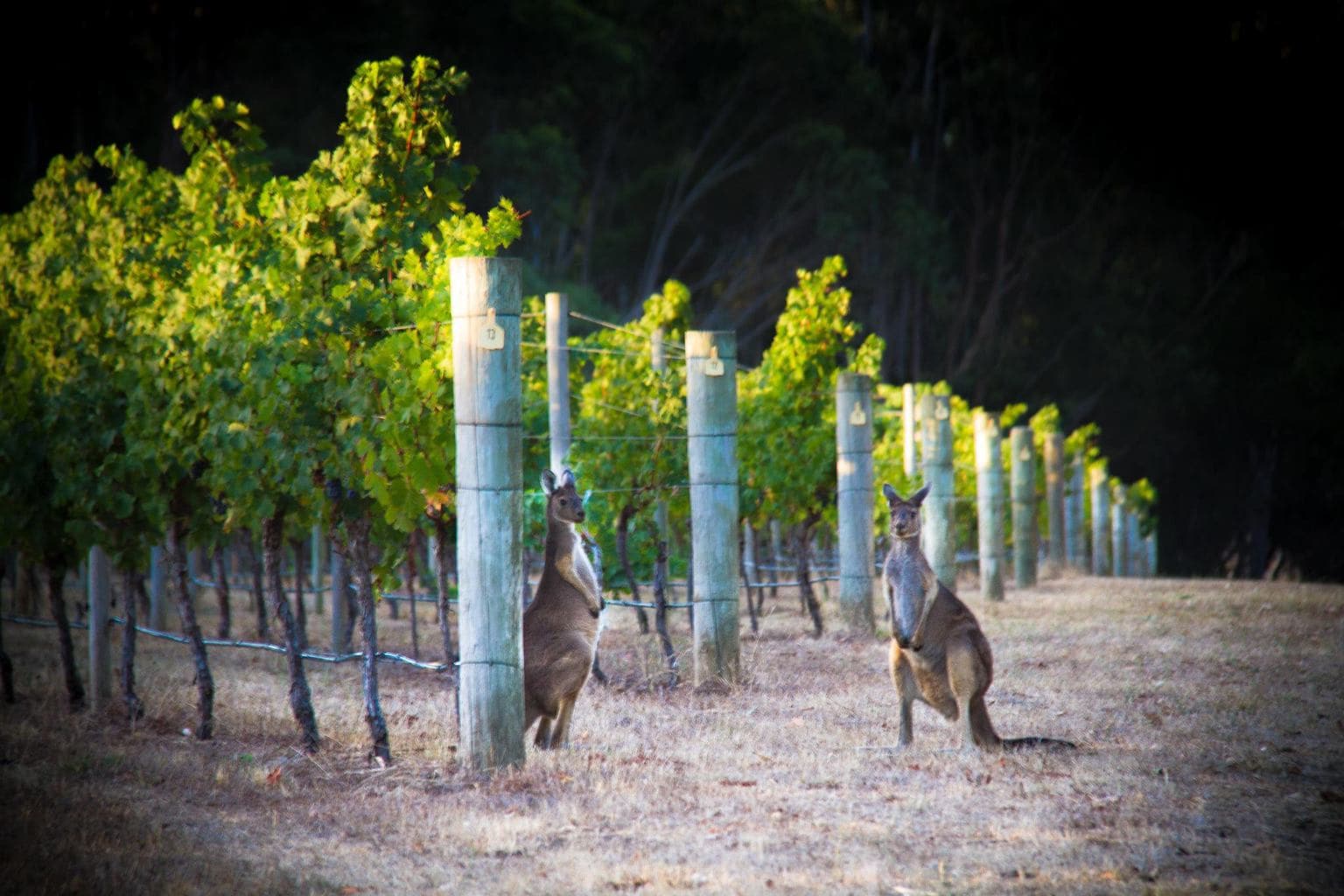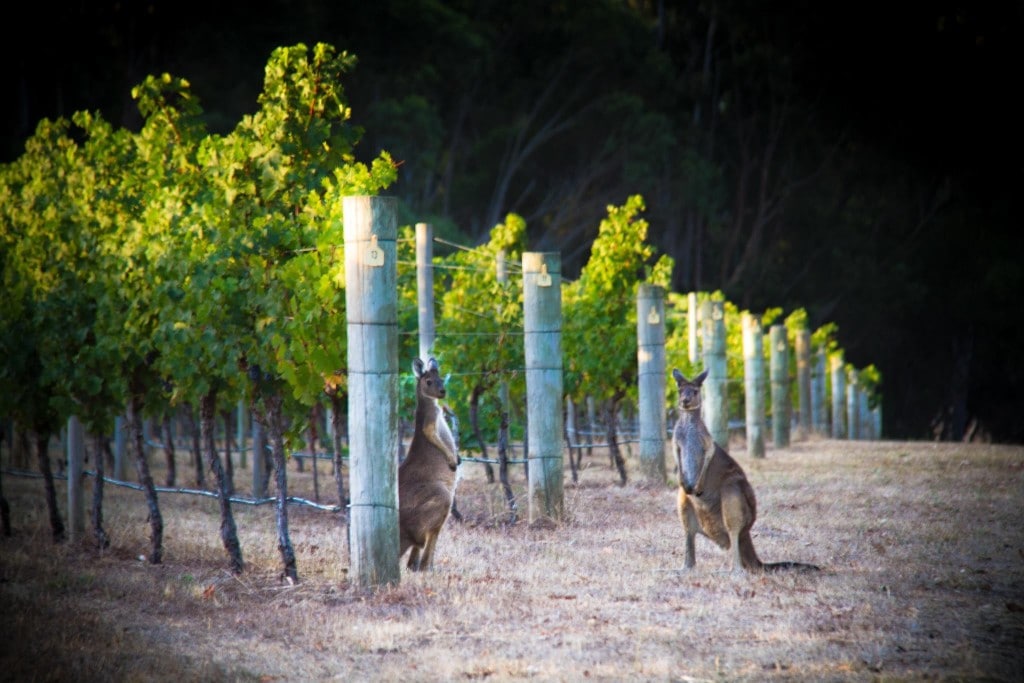 Known as Australia's premium wine region, Margaret River is a fantastic place for Bordeaux style wines. The soil and terrain is so similar to the French original that the wines are said to taste the same. I very much enjoyed my many trips in the area, especially when visiting the founding wineries. Make sure to include Cape Mentelle. But even if you don't drink, there is much more to do than wine, from surfing to fabulous food, beautiful beaches, caves and more. You would want to spend a few days in the area.
Wave Rock
This curved wall in Hyden looks exactly like you'd expect given its name and it is quite an Instagram-worthy place to check out. It can also be done as a day trip from Perth.
Pinnacles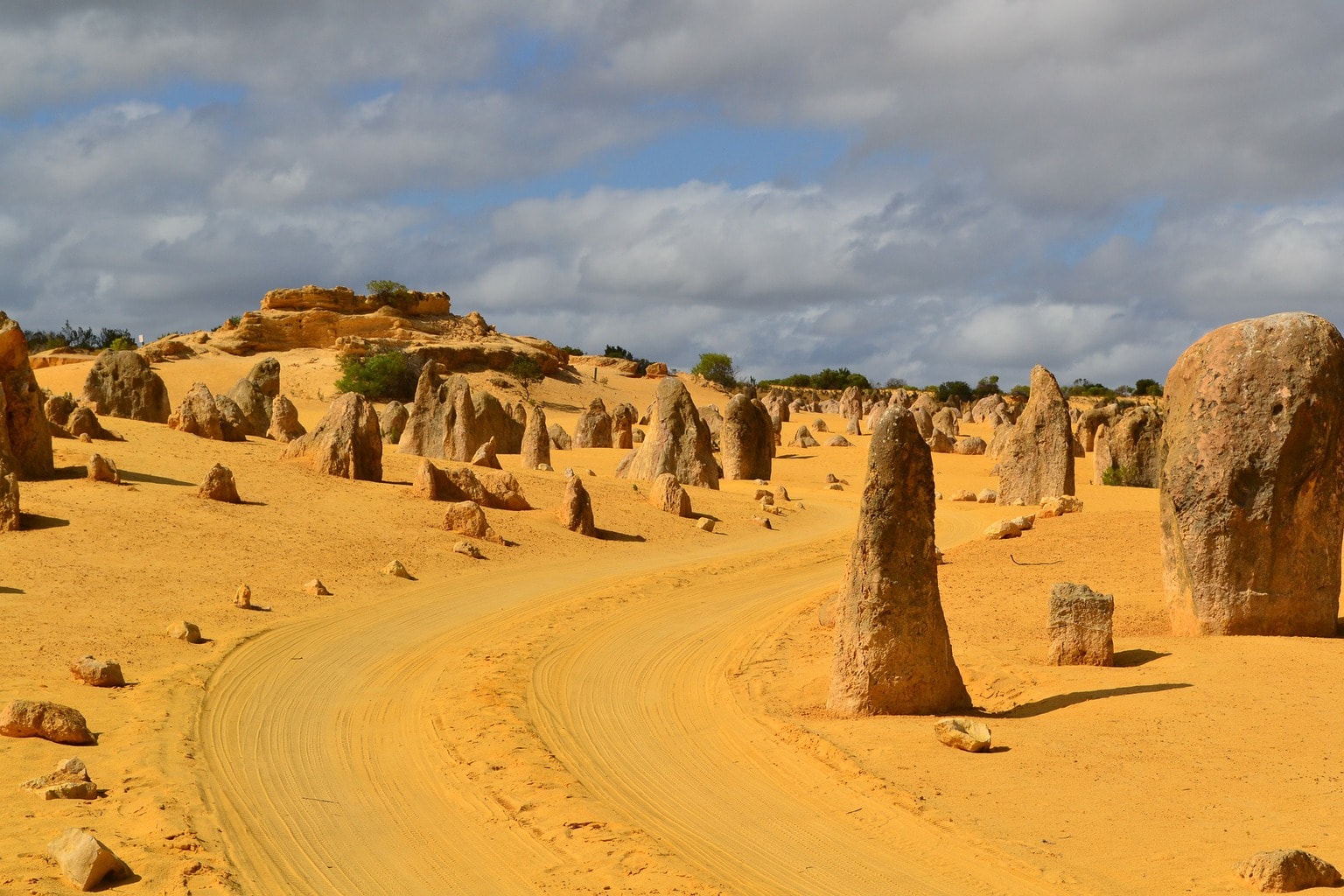 This is another funky stop on your Western Australia road trip wishlist. The Pinnacles are limestone rocks jutting up from the yellow desert in Nambung National Park that you can drive through in your trusty car. Quite a unique and impressive sight you can only find in Australia. It did remind me of Lake Abbe in Djibouti.
Coral Bay and Exmouth
Coral Bay is the start of Ningaloo Reef, famous for a rich marine ecosystem and for being the capital of humpback whale and whale shark diving. Swimming with humpback whales was definitively one of the most incredible wildlife experiences of my life. You cannot skip this stop. Even if you do not swim, snorkel or dive, Exmouth and the beaches around Coral Bay are absolutely stunning and worth a few days exploring the area. In season, you can also watch whales and spot lots of dolphins. The endangered dugongs are said to live in the area too.
Esperance
I said at the beginning that this would be a good place to start your trip and this is because it is a beautiful beach town with clear waters and no tourists. As Esperance is very far south and away from civilisation, you are truly unlikely to see many other visitors.
Plan for your Western Australia road trip
Planning is necessary for every road trip, but more so when you are going to a place as vast and sparsely populated as Western Australia.
Here are some things you need to know when planning your road trip in western Australia.
Go offline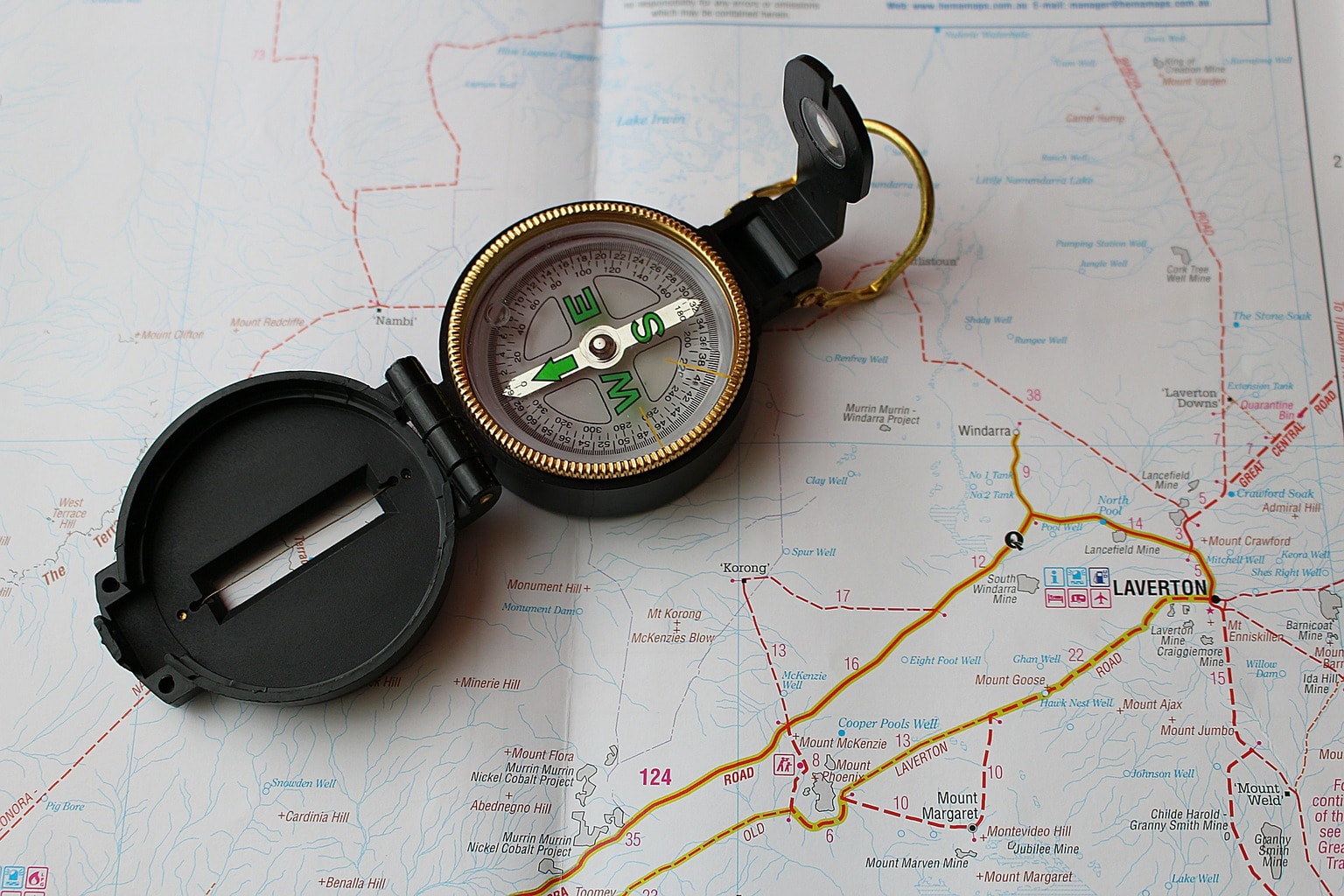 Most of Western Australia (WA) is devoid of human settlements of any kind and mobile coverage will unavoidably drop. Even on your way from Perth to the Margaret River on what is probably the most populated part of the state, mobile signal is not continuous. Make sure to download an offline Google map so you can continue on your trip regardless of coverage.
Beware of the jumping kangaroos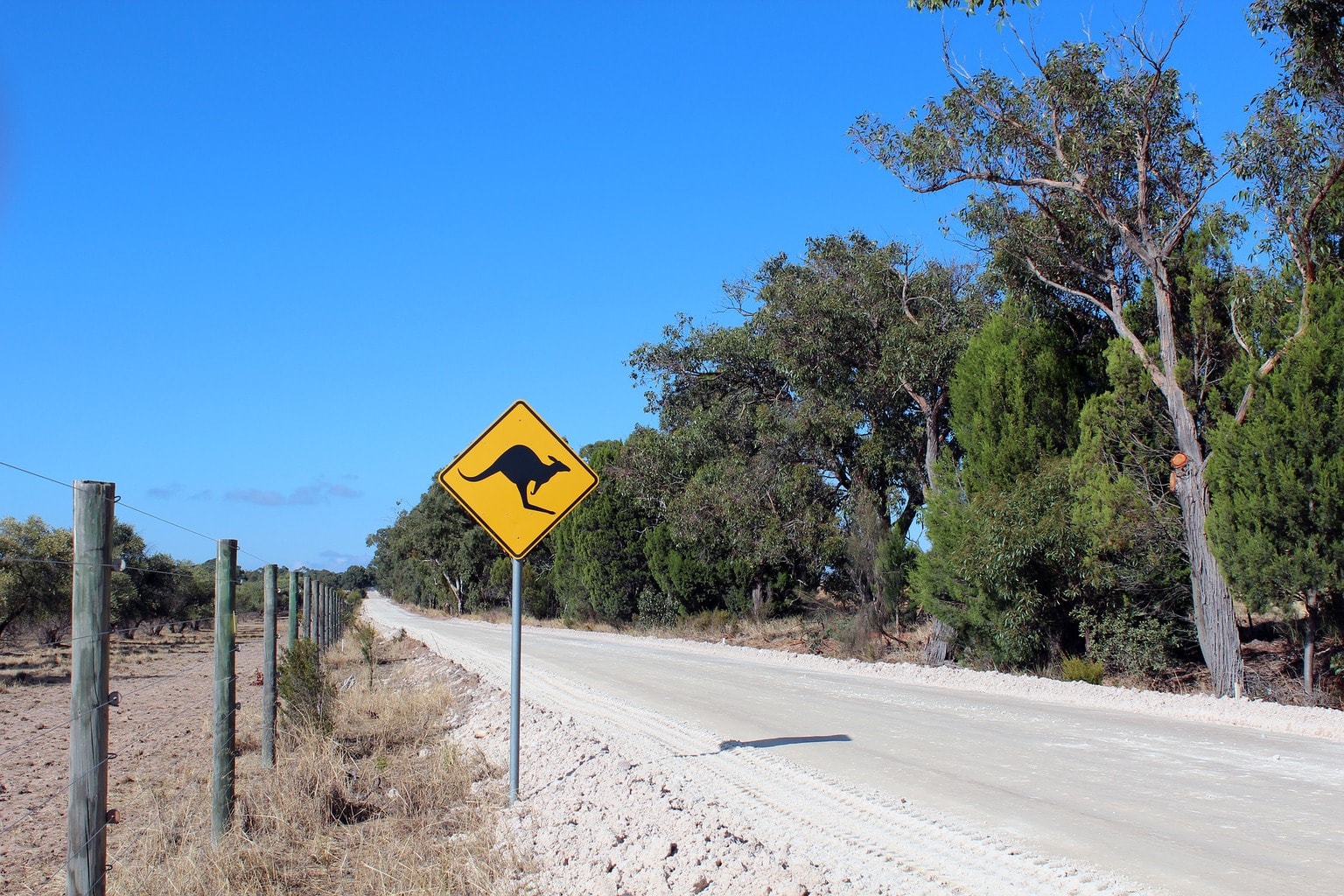 The most valuable advice I can give you about driving in Australia is to be careful of jumping kangaroos who will literally jump in front of your car lights at night. This is not just advice that should appeal to your sympathy and empathy but also to your personal safety. It has happened to me on a number of occasions, it is not just an urban tale.
Kangaroos are large, heavy and thick. Hitting one could severely damage your car and yourself and be the cause of an accident. The best decision you can make is not to drive at night. If you do, do so very slowly and keep an eye out for any kangaroos coming out of the road side.
If you still need more reasons to head to Western Australia, check out the hashtag #JustAnotherDayinWA or #ThisisWA for incredible photos. The tourism board of Western Australia sure knows how to give anybody wanderlust!
Stock up
Pack enough water, food and petrol before setting out on long stretches of emptiness. Use Google maps also to locate the petrol stations along the way and map them out to make sure you don't run out of gas. It may sound trivial, but Australia is a large continent and you could drive for hundreds of kilometers without any supplies.