My week in the Solomon Islands included a mix of history, nature and island relaxation. The Solomons are not known for their food so this is possibly an area which is lacking. Unless you are happy with fresh coconuts, fruits and the freshest of seafoods, in which case, you are in paradise.
Days 1-4 Honiara – Guadalcanal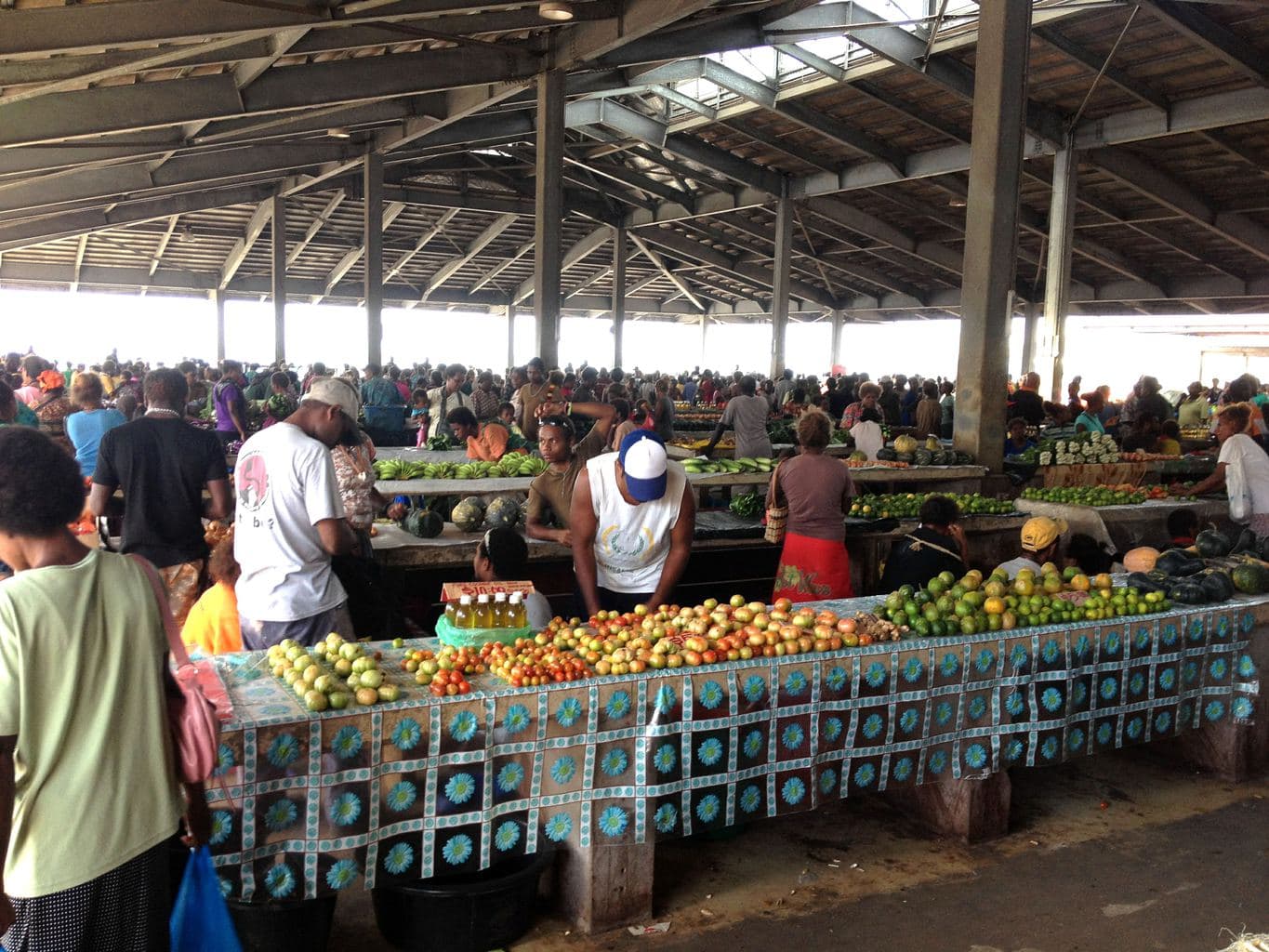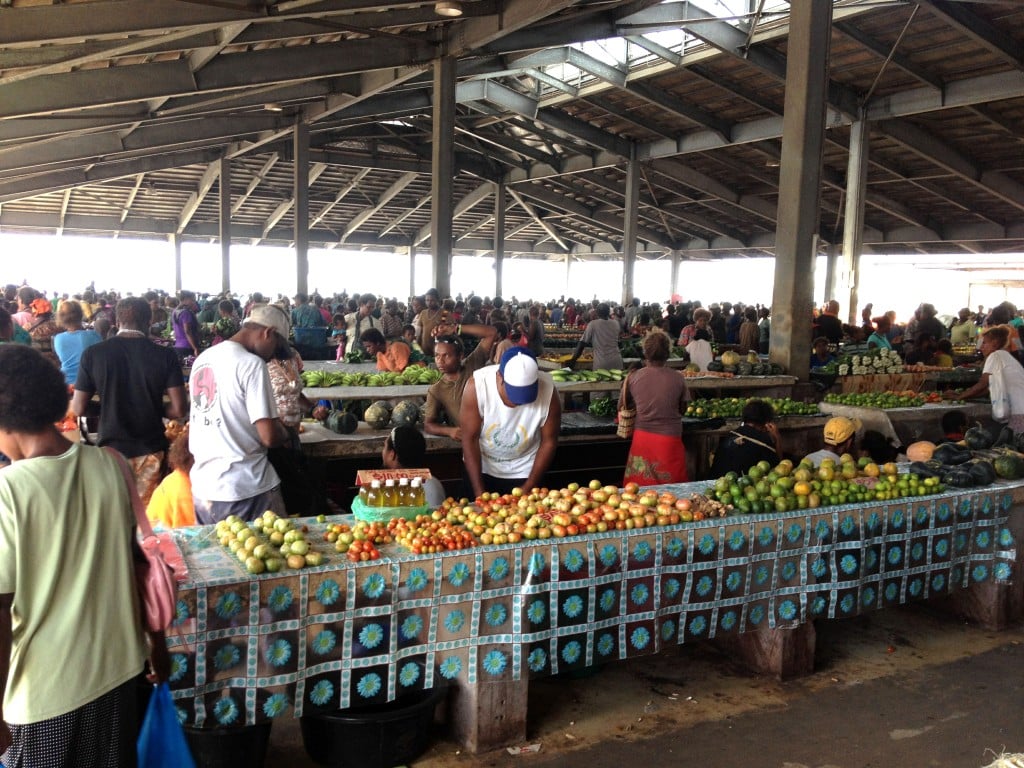 You will want to spend between 3-4 days in Honiara depending on how much of a history and WWII buff you are.
Honaira leaves much to desire and this is the reason why it regularly features on some of the lists of places to avoid. After two days there all we could think of was leaving. To make matters worse, we visited during the rainy season when the city is even bleaker, covered in mud and dirt.
For a capital city there is not a lot of architecture or infrastructure to speak about. Streets and buildings are derelict and the overall feel of the place is that of a regional village. You will see very other foreign faces and those you spot are most likely working for aid agencies. Solomon Islands is one of the least visited countries in the world with only twenty thousand odd visitors a year as per Gunar Gafors' ranking, the one I trust the most.
It is not the lack of appeal of the capital that makes this such a forgotten country but the difficulties in getting there, the limited connections and the high prices. For such an isolated place prices are not as low as you'd expect, they are not too far from Western levels.
Do not despair, Honiara still has a few places of interest and is a great base (the only one) from where to access the other interesting places in the island of Guadalcanal, famous because of the WWII battle of the same name which was fought on its soil between Japanese and American troops.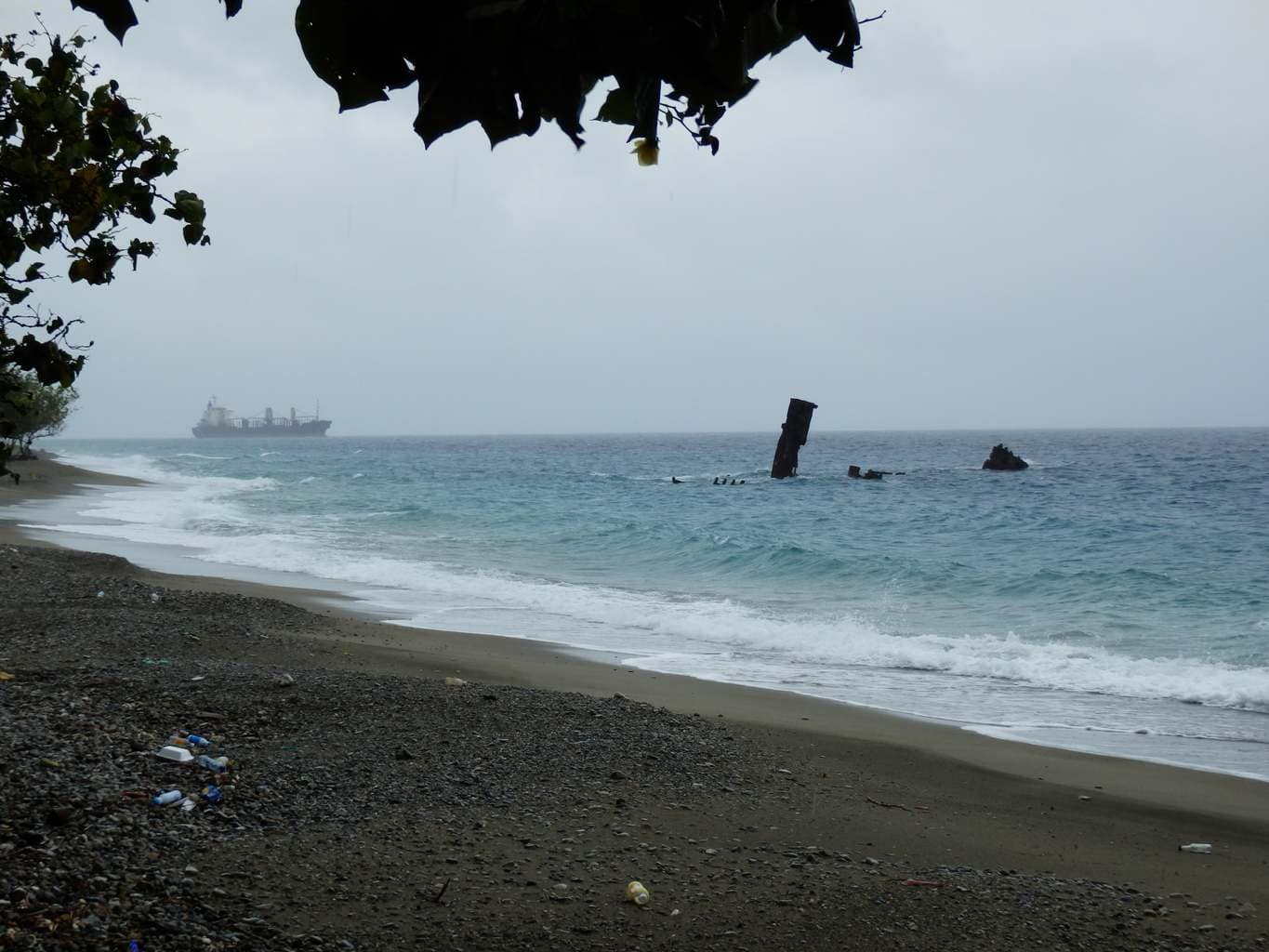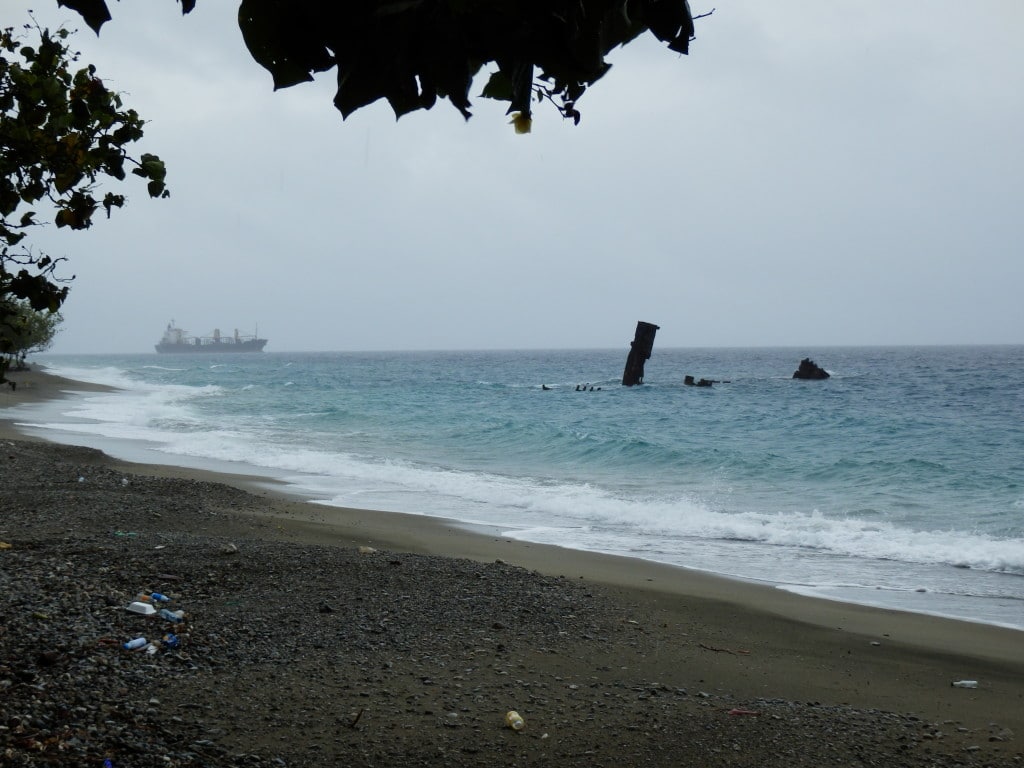 Getting organized
Diving and a rental car will have to be booked when you get there. You may try to do so before arrival but the "operators" if we can call them that, are not likely to be very wired. You will need a car if you want to explore the island or look for the WWII Open Air Museum. You could also take public transportation but it is much easier if you get your own car so if you can afford it don't waste time on the local minivans.
Car rentals are an adventure because there aren't any, really, so it is a bit of a lottery to find one. Make sure to get a 4×4 because as soon as you leave the capital roads are unpaved and you are driving on mud and gravel. You can try your luck at Avis at the airport or at the one in King Solomon Hotel. Expect having to get the kind help of the person behind the desk to call around to find you a car so be patient and friendly.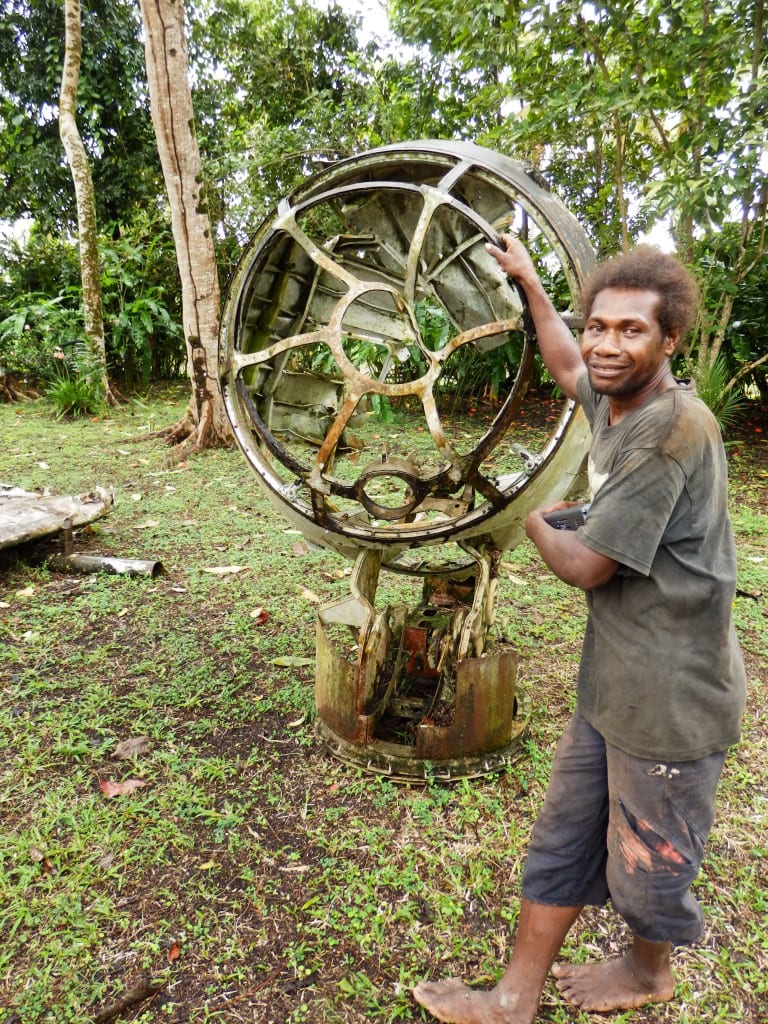 Fix your diving shortly after you arrive so that you know when you are busy. The Tulagi Dive center is at the outskirts of town towards the WWII sites so you could rent the car and then head off stopping there on your way.
If you come from Nadi, as most people do, once you have sorted car and diving you are likely to have lost the afternoon so find the right spot for dinner by checking with your hotel what the location for the local dancers is on that night. The same show tours the few hotels so you will catch it somewhere.
Next few days you should be able to explore the following sights:
Central Market
this is a very colorful market with anything from fruit to carvings all very well organized by type of product in lined stalls under the corrugated iron roof of the market. The fishermen bring their catch to display and the shinny small fish compete with the very large blue fin tunas. I had never seen such huge fish on show.
A makeshift fly spatter made of tree branches finished off with strings of cloth is incessantly waved above the fish and meat. Sellers will happily explain anything you see that you are curious about and you can buy a few samples of fruits to taste. Everyone will smile at you, clearly looking like a tourist, they will greet you and make you feel at home.
I always loved markets and the one in Honiara is quite fun. On a corner you are likely to spot a priest or church man trying to spread the gospel. He has a black board and chalk to pass his key messages and shouts out loud trying to reach as wide an audience as possible. The market walls are filled with posters so old their colors have fully faded. They talk about family and the importance of using condoms for safe sex. For a market, it is a very well organized affair.
Vilu Open Air Museum
finding it is half of the fun. Expect no signs and nothing to mark this treasure trove. The Open Air Museum of Vilu is an incredible spread of WWII relics from fighter planes to tanks and everything in between. They are scattered around a garden area where trees and vegetation has overgrown the iron and steel.
Plants grow through the tanks which have sunk into the mud. We eventually found the place after we picked up a priest and a beggar from the side of the road and they showed us the way, provided a guide and company for the journey. That was after driving past three times. Upon arrival the priest went to find someone to help us.
He collected payment and showed us around. I would not say he was very well versed on the artifacts on display but he surely did his best to try and provide some color to the otherwise grey-ish and green surroundings. I suggest you do your research in advance so you know what sort of equipment you are looking at. At Vilu they collected everything that was left from the war including Japanese and American war stuff.
You can usually differentiate from the flags and inscriptions, still visible. To someone like me, not very interested or knowledgeable about the war, the museum was a strange place. We tried to guess what each of the pieces was, what it was used for and what role it played but it was hard with the lack of information.
The guard certainly had his theories. Suddenly, it started to rain but that didn't stop anyone from continuing the visit, as if nothing happened. Life goes on in the rain in the Solomons. I tried to cover myself with the raincoat as best I could but it was pointless. My feet and legs were covered in mud and we were being eaten alive by mosquitoes who seemed to be stocking up for the winter.
Honiara
Honiara is a sea town but there are no beaches so if you are looking for some down time head West to Mamara or Turtle beach both are famous with the locals for weekend trips and picnics. They are not the expected paradisiac Pacific beaches though, for that you will have to go further away from Honiara.
Bonegi
For other WWII remnants you can drive West and you will find the various sites of Bonegi I, II and III where carious ships and aircrafts sunk. Some can even be seen from the coast, others are sunken deeper and you will need to dive.
Solomons Peace Memorial Park
Drive East for the Solomons Peace Memorial Park built by the Japanese veterans to commemorate all those who died in the Battle of Guadalcanal.
Capitana at Menara hotel
In the evenings, the Menara hotel has a proper Japanese place called Capitana, no atmosphere and a rather sterile look and feel but great Japanese specialties that will transport you to any international city. For good French food and a nice ambience on show night head over to the Club Havanah, we must have eaten there 2 out of 3 nights after failing to find a pleasant alternative – there aren't.
For other lunch spots try Lime Lunge, we also ate there a few times because they are conveniently positioned by the main road. Try also the Yatch club, the evenings there with a cold beer are the closest you will get to feeling like you are lost in a Pacific island. It is a bit rustic, with plastic chairs and too many people rubbing bodies on dance night but an experience to be had.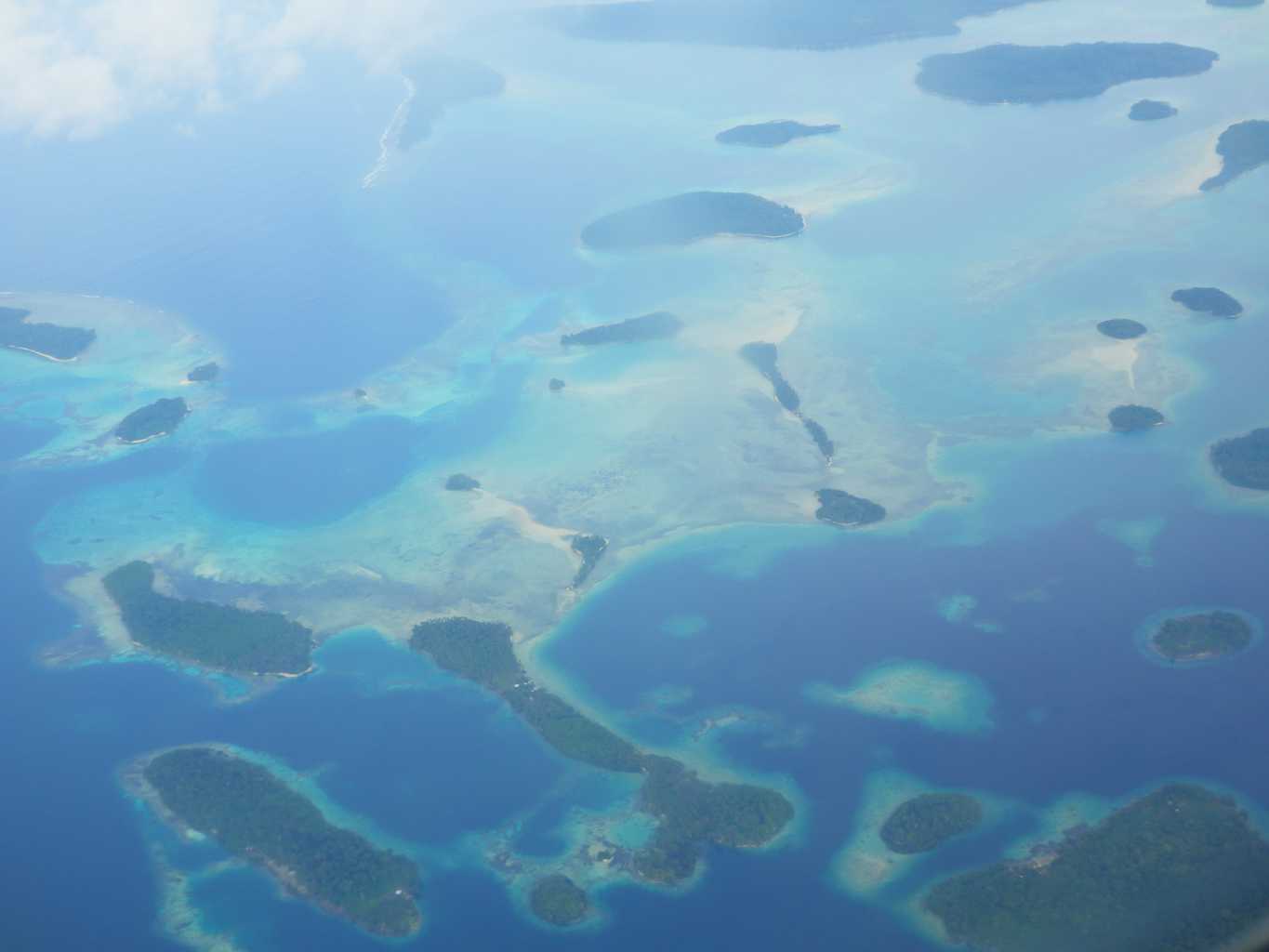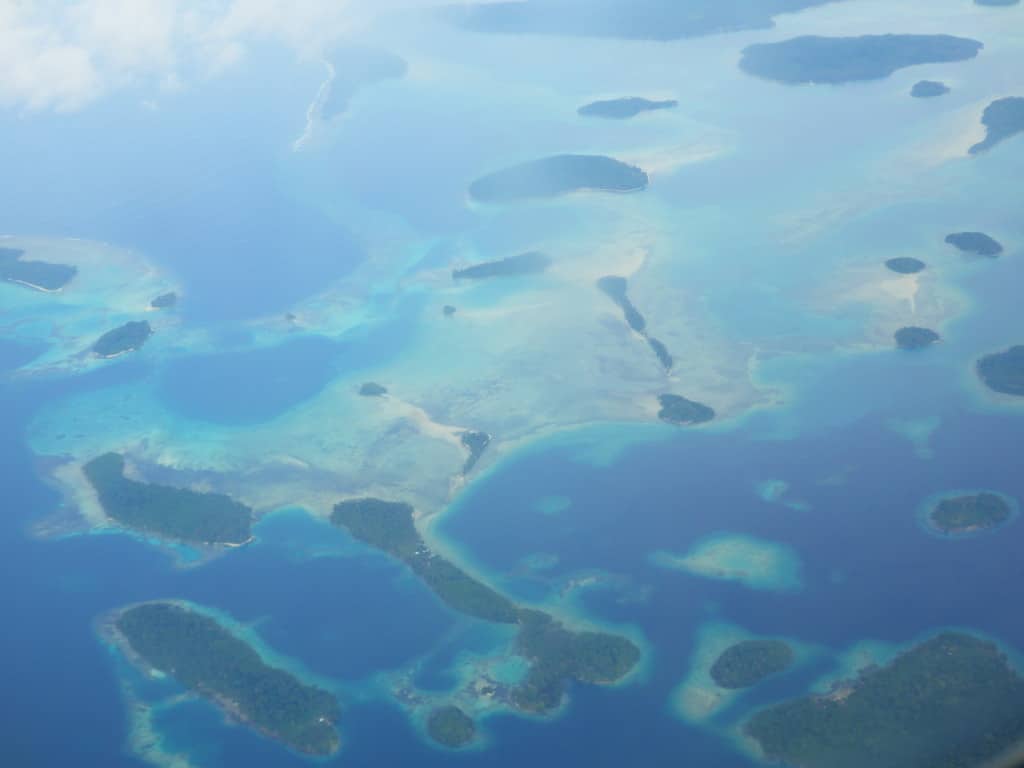 Days 5-9: Ghizo Archipelago
Once you have had your dose of WWII, war relics and monuments and you are craving your own slice of paradise head north to Gizo Archipelago. A mere 45min away but a world apart in one of the most beautiful and isolated parts of the world.
The archipelago and island are called Gizo whereas the town received the name Ghizo. Both come from the historical tribes inhabiting the area who were notorious for their head hunting habits.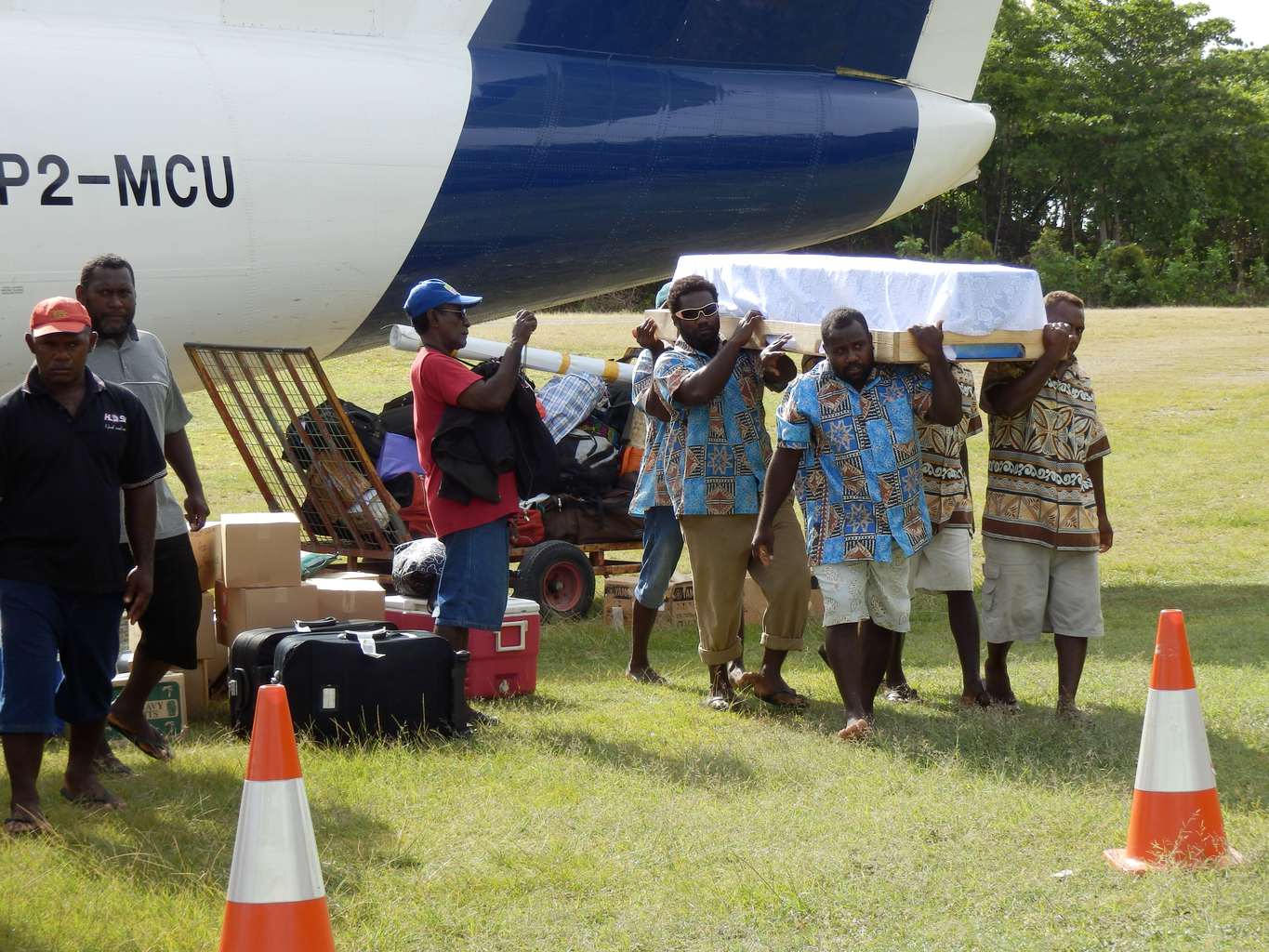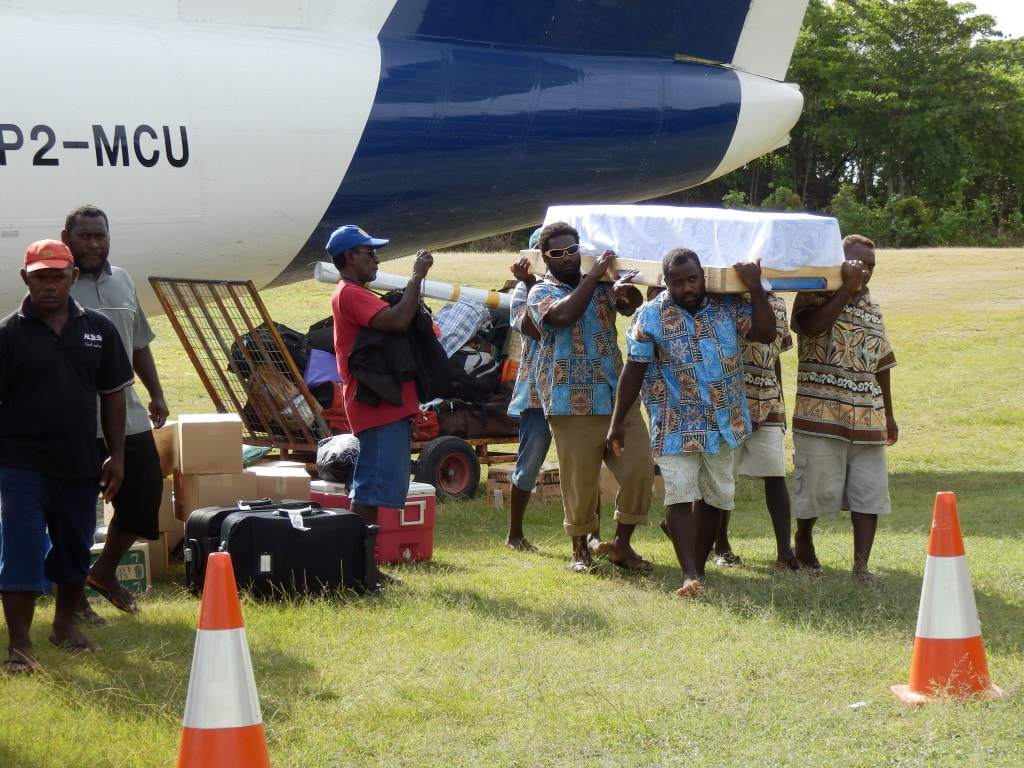 On our flight to Ghizo we are accompanied by a coffin. Suddenly the airport filled with people, everyone peacefully entering the building, nobody talking, the air heavy with sorrow. We couldn't quite figure out what was happening but it was becoming apparent that all this people couldn't possibly fit in the tiny aircraft. We considered all options. Perhaps there was an important person boarding and they came to wave goodbye or maybe they were coming to greet someone. Or maybe there was another flight somewhere. But this is Honiara, there are no flights landing or departing, anywhere, ever.
Eventually, reality stroke and we saw a coffin brought in on the shoulders of various family members. The coffin went straight out into the tarmac and we could no longer see it. From then on, we knew it is there, we knew it was in the plane with us, but we didn't know where it went. And it couldn't have gone very far because this was a tiny 20 seater plane with no hall.
The journey was magnificent and we forgot about the corpse. I looked through the window, my face glued against the dirty glass, it was such a beautiful continuum of islands, turquoise blues, varying shades of depth and no human in sight. We flew over hundreds of islands, some a tiny dot in the ocean others large enough to host a village, but most of them had no sign of development of any kind.
Occasionally we spotted a fishing boat, sometimes we saw the bigger islands in the background. This was one fine sightseeing flight, similar to those you take over the Maldives only there were no overwater villas and no civilization. The view conjured ideas of lost paradises and National Geographic expeditions to find tribes who had never seen another human before.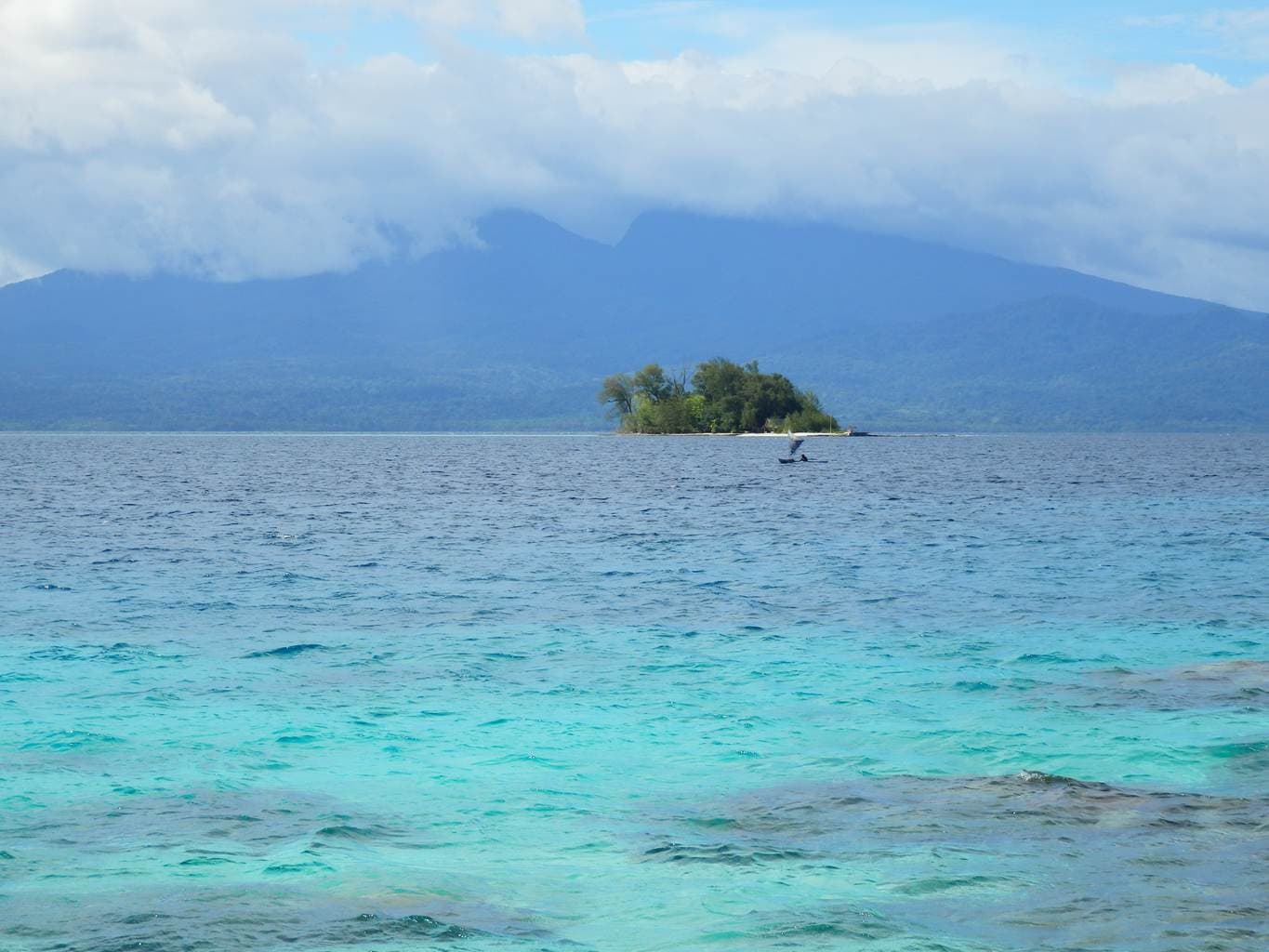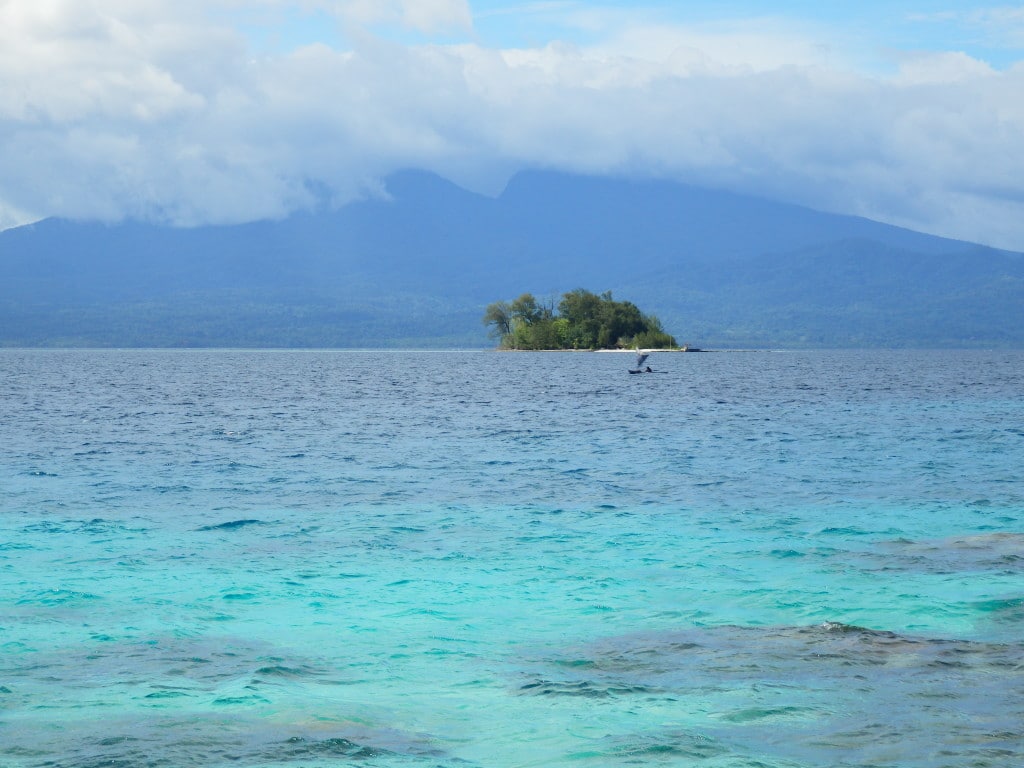 When we landed, the procession and the coffin came out again. We realized it had indeed been housed in the plane for the entire journey.
Awaiting on the arrivals "lounge", that is, the tarmac, were out private Somali pirate captain and crew. Ghizo airport has nothing other than a small hut where the check-in "counter" is placed. I doubt there is electricity and it is as bare as it gets, much like the usual African airports I flew so many times into only this is a scheduled aircraft airport not a private landing strip.
Our rastafari crew took us to a small speedboat and off we went to our private island resort: FatBoys. Don't let the name discourage you, despite the lack of taste and marketing knowledge this was our own slice of paradise. The accommodations were adequate, basic bambo huts right on the sand perched on stilts with a balcony looking out into the sea.
It had two rooms able to sleep 4 although we were only 2. It was indeed quite a basic set up in true island style. No luxury in the modern sense of the word, its genuine charm and appeal lied in its location and access to some of the most pristine waters I have ever seen, without another soul in sight, let alone another tourist.
Ghizo town has a few accommodation options, but not many. You are coming here for more diving and for true disconnection and relaxation. There is no mobile signal, no internet and no connection with the rest of the world, this is the ultimate island escape.
Aside from Fatboys there are some other even more basic options in town and a higher end resort on a nearby island. We went there for dinner one night when we were surprised by a thundering tropical storm which graced us with first row ticket into nature's very own light show: luminescent plankton.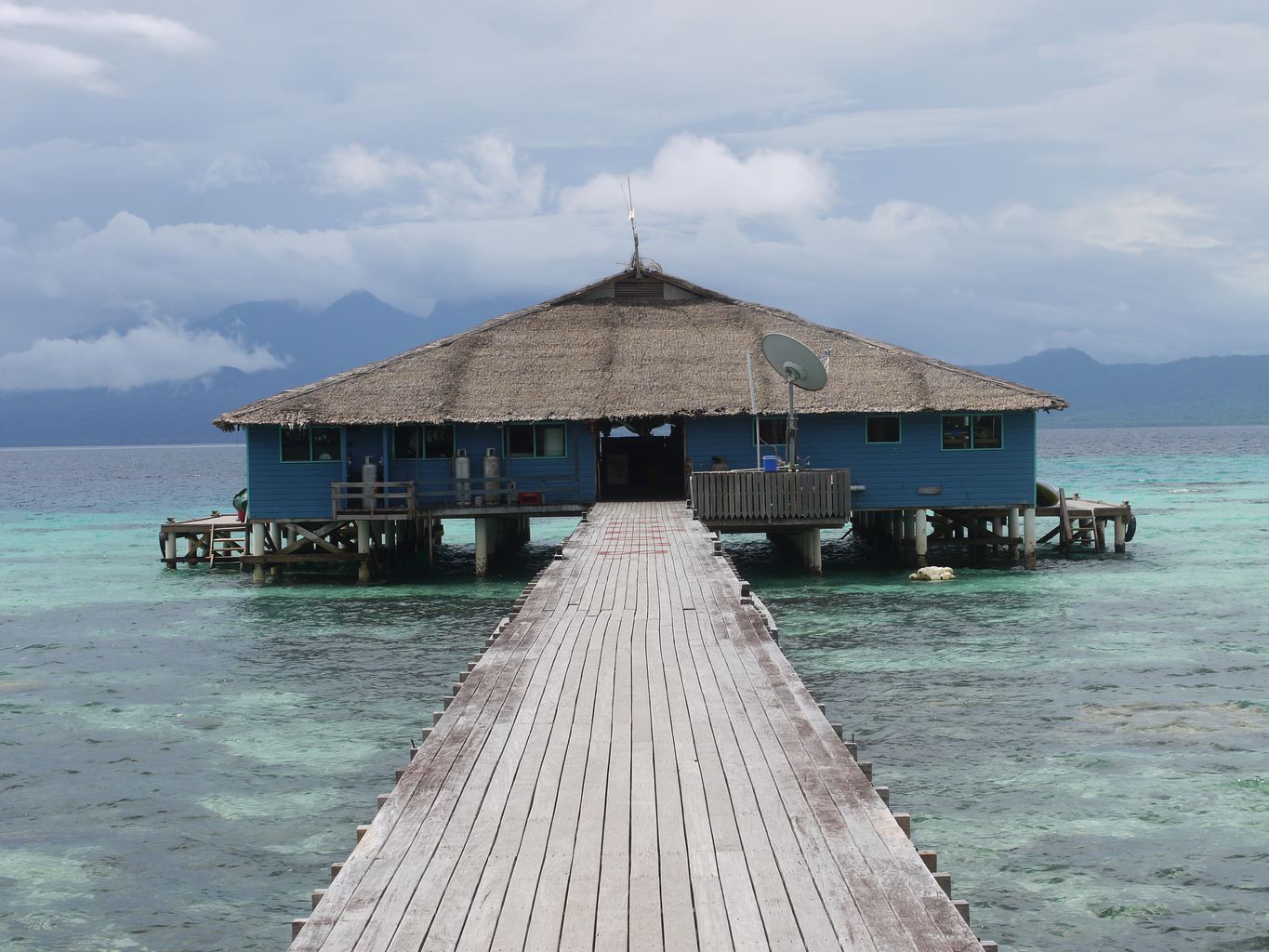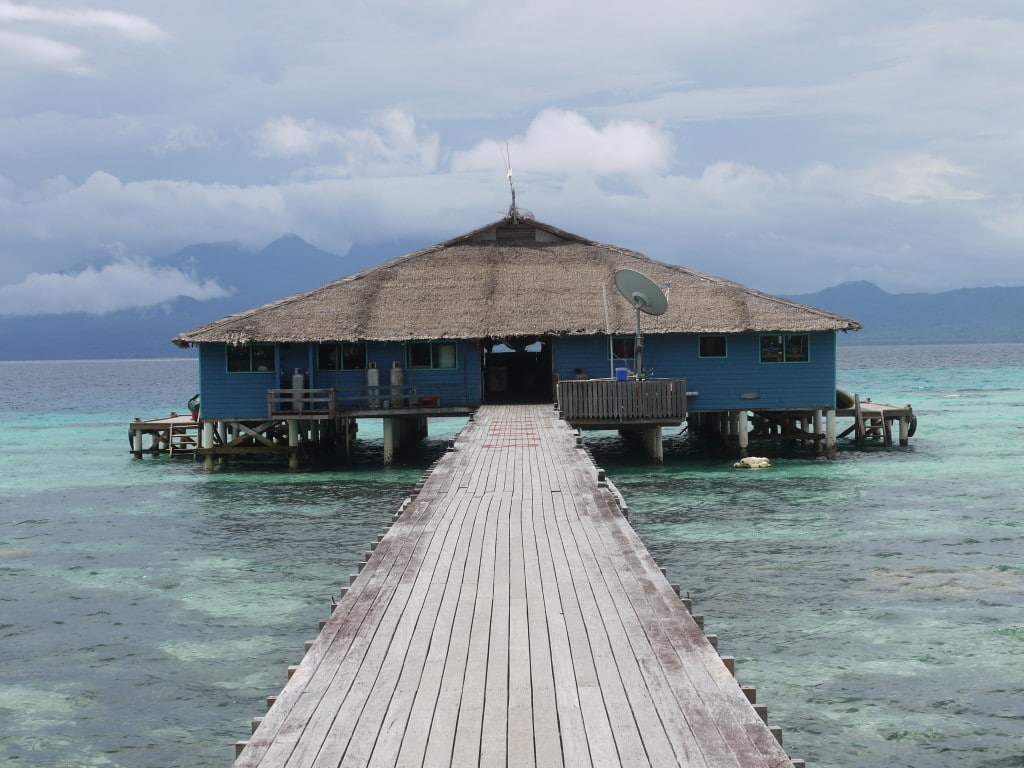 Ghizo was sadly placed on the map because of the 2007 earthquake magnitude 8.1 and ensuing tsunami which destroyed pretty much everything there was killing 52 people on its way. The sea bottom and corals were not spared and much was destroyed. I can only begin to imagine what a true Haven it must have been before because today, even after all the destruction, it still is an untouched sea of beauties.
You came to Gizo to enjoy the marine life and to disconnect, you have no choice. If you are staying at Fatboys here a few of the things you can do which are mostly applicable to the other places too.
Diving
Despite the tsunami which destroyed a lot of the corals and underwater treasures Ghizo still is a diver's paradise. There is no other boat in sight, as there is only one outfit, at the time, managed by a young Spanish couple, and the richness is so surreal you feel like in an aquarium that is larger than life. You can see mantas flying from the shore, dolphins and all sorts of other marine life. The experience is indescribable.
Kayak to Kennedy island
That is an apparently easy kayak from Fatboys, after all, you can see the island from the bar deck but let not that convince you that it is a close easy ride. We set off sharing a kayak and we almost gave up.
The currents are strong and so it was extremely difficult to paddle against the strength of Mother Nature. If you are diving, you may stop at Kennedy Island for lunch anyway. It is a tiny speck of sand and tropical vegetation often inhabited by local fishermen cooking their lunch.
In true Pacific style, your packed lunch consists of the day's catch barbecued over wood on a lost island, bare feet. Kennedy island received its name because that is where him and his crew swam to when their ship, PT 109 was wrecked by the Japanese during WWII. National Geographic made a program called The Search for Kennedy PT 109 out of the story.
Relax, relax, relax
There is no internet, no electricity and also no hot water. Well theoretically there is but that is not always the case. So evenings should be spent watching the stars. The Milky Way is very clearly visible so don't miss out.
Walk around the island
Not that much of a walk but if you want to can walk all around. At the back of the resort there is a calm and flat lagoon and you may meet some local fishermen too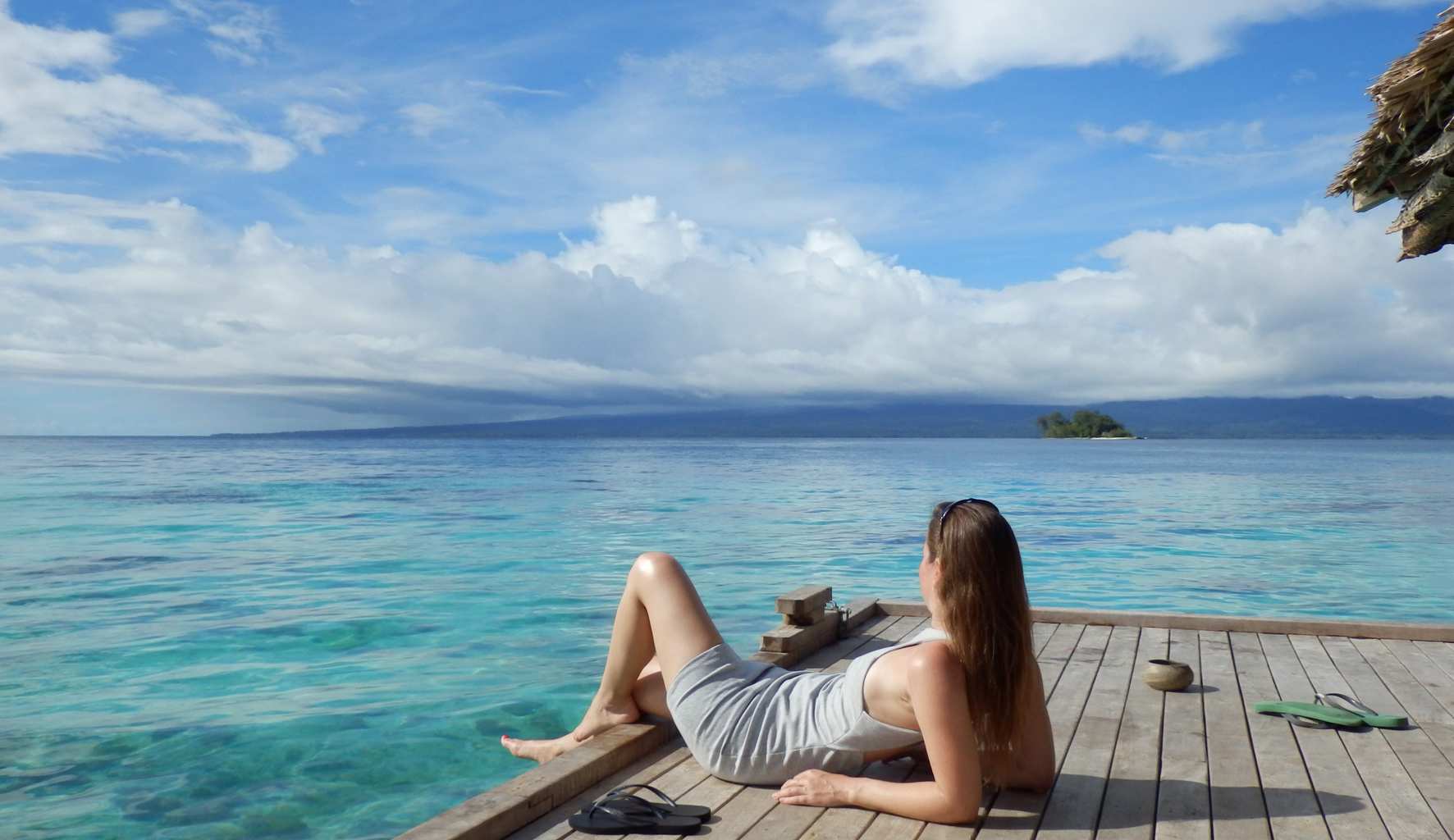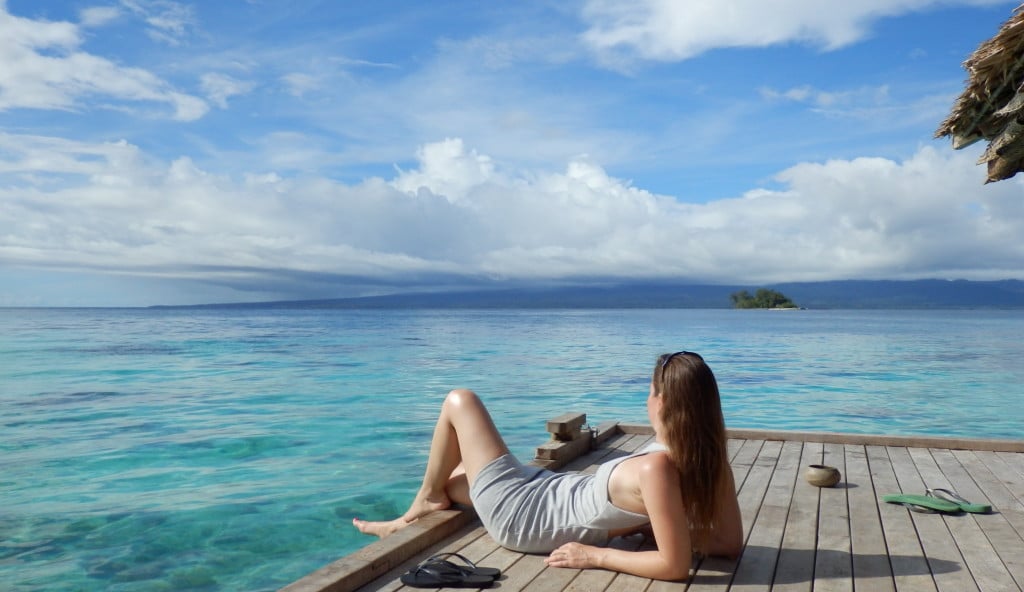 Solomon Islands are still an undiscovered marine paradise where life still happens like it used to. It's remoteness and hard to reach location will keep it as such for long. Except for diving and history buffs who are well-aware of its reputation as one of the most relevant battles of the Pacific during WWII.
If you are looking for authenticity and beautiful island life, you'll find yourself at home.