I ended up in Puerto Vallarta because it was the closest warm destination from San Francisco. Before boarding my flight, barring some quick chats with my Mexican friend Marisa, I had little knowledge about the things to do or places to see in Puerto Vallarta.
Her sister got married there, so she gave me a few tips on the high-end golf and beach area of Punta Mita, but she was not very familiar with much else and we had a really hard time picking a good place to stay because of the abundance of all-inclusive resorts (not out cup of tea), several very expensive resorts and the difficulty in figuring out which one of the towns in the area we wanted to stay at.
So a road trip around Puerto Vallarta seemed a good option: even if we did not pick the right hotel, we could explore the surroundings.
So, in our lack of planning, we had at least made the wisest decision: renting a car at the airport for the four days we were going to be there. This turned out to be a great idea.
Without a car, our options of activities in Puerto Vallarta would have been severely limited and we would have been at the mercy of the vulture tour companies. Trust me on this one, if you are visiting Puerto Vallarta, choose to road trip. And don't forget to save my Guide to Puerto Vallarta with things to do and places to see.
West Coast Mexico, Jalisco and Nayarit (with map)
The Western Coast of Mexico is less famous than the very popular and crowded East Coast where Cancun and the Riviera Maya is. The ocean provides cooler breeze (in fact I needed a jacket at night in spring), and bigger waves, so the area tends to be famous for water and wind sports.
It is also a good two hours farther from Europe so it has been less of a charter destination. Nonetheless, expect Jalisco, the province where Puerto Vallarta is, to be full of tourists mostly from the US. So much so that most people thought I was indeed from the US and addressed me in English, every time, even after repeatedly replying in Spanish. I guess they assumed I did not look Mexican and my Spanish was learned rather than native. It did make for several funny situations.
Jalisco, the province where Puerto Vallarta is, and Nayarit, where Sayulita and Punta Mita are, are both known for the beach and the sea with several islands like Marieta Island, famous for its Playa Escondida or Hidden Beach, being the subject of many a selfie opportunity. It is also famous for the infamous dolphin excursions, whale watching and all-inclusive resorts.
Puerto Vallarta receives about 85 flights a day during the weekends, landing from several cities across the US and Europe. The airport can get a bit crowded on a Saturday morning, but I cannot blame the hordes of American West Coast visitors. The weather, only 3h south of the Bay, and the overall prices and lifestyle is significantly more relaxed.
Puerto Vallarta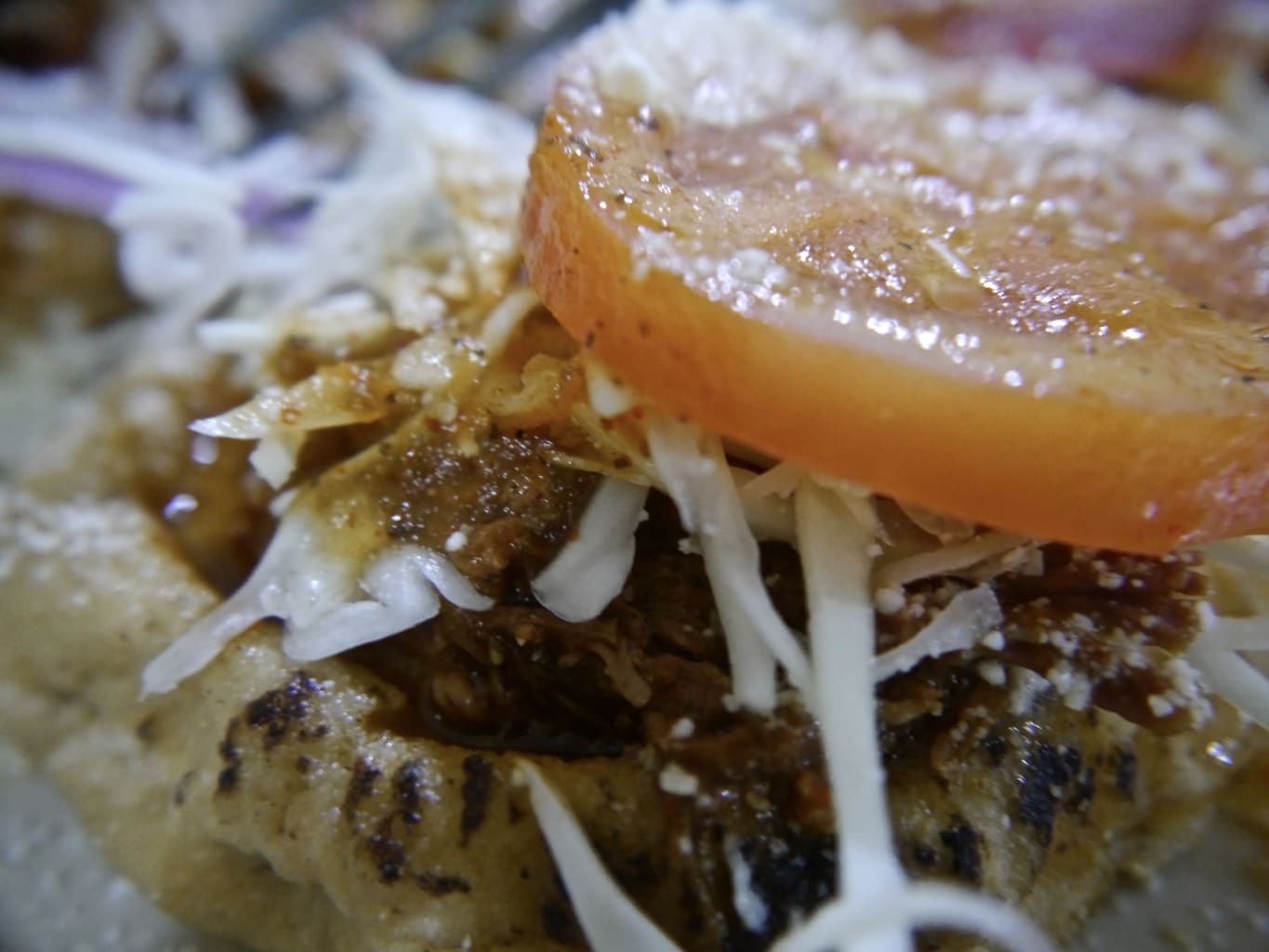 Puerto Vallarta has 300,000 inhabitants and stretches along the sea. Some stretches of town around the Malecon, are indeed similar to parts of Havana with the same name, whereas other offer sandy beaches. A long promenade affords evenings strolling to the sound of the waves, the sounds of street performers and vendors and the noise of families and tourists.
The city center is made of cobblestone streets with trees, colourful bougainvillea and steep narrow alleys climbing up the mountain. Bright and crowded tourist shops sit next to local Cenadurias, also reminiscent of Cuban Paladares, where one has a meal in what feels like someone's home.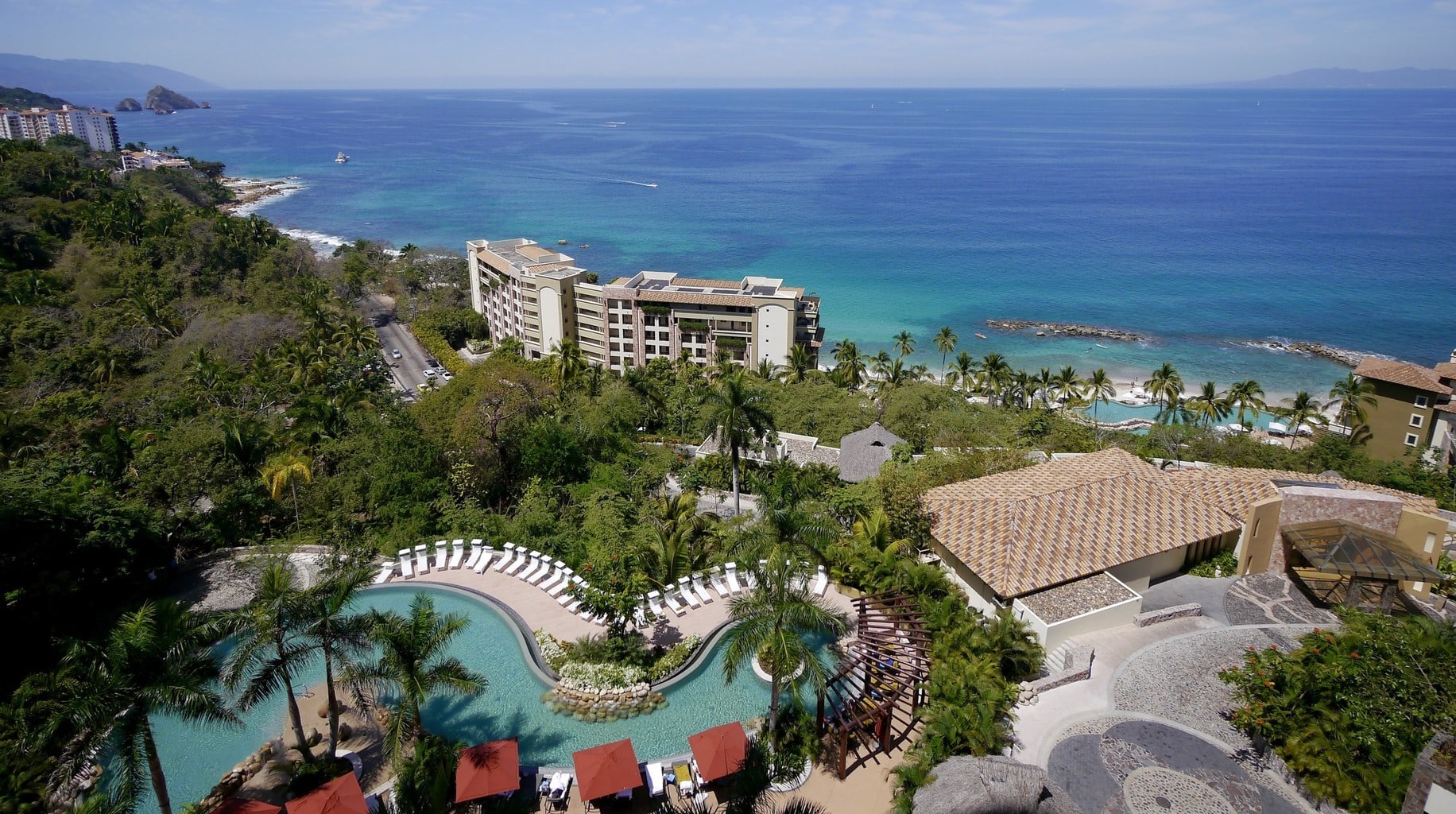 Although it is a rather large city it has an air of small town girl looking for fun. Closer to the airport, on the northern parts of the city, one can find the timeshare Vacation Clubs and large all-inclusive resorts. Drive South of Puerto Vallarta and you are likely going to be mesmerised with the winding road and the beautiful villas and hotels perched on the steep side of a cliff.
Bucerias
A tiny town that feels like what Puerto Vallarta would have been before it exploded, Bucerias is located on a sandy bay between Puerto Vallarta and Punta Mita and straddles the two provinces of Jalisco and Nayarit. The town received its name from the oyster divers (diving – bucear) that once inhabited the area.
This quaint town is best explored on foot. There are markets selling all types of touristy items from Mexican sombreros to beach clothes and even handicrafts. The beach is flanked by a long string of bars and restaurants all selling fresh seafood and great local Mexican food with a side of sea views and friendly atmosphere.
Many prefer Bucerias above the other three more popular cities because it maintains a relaxed and slower take on life.
Sayulita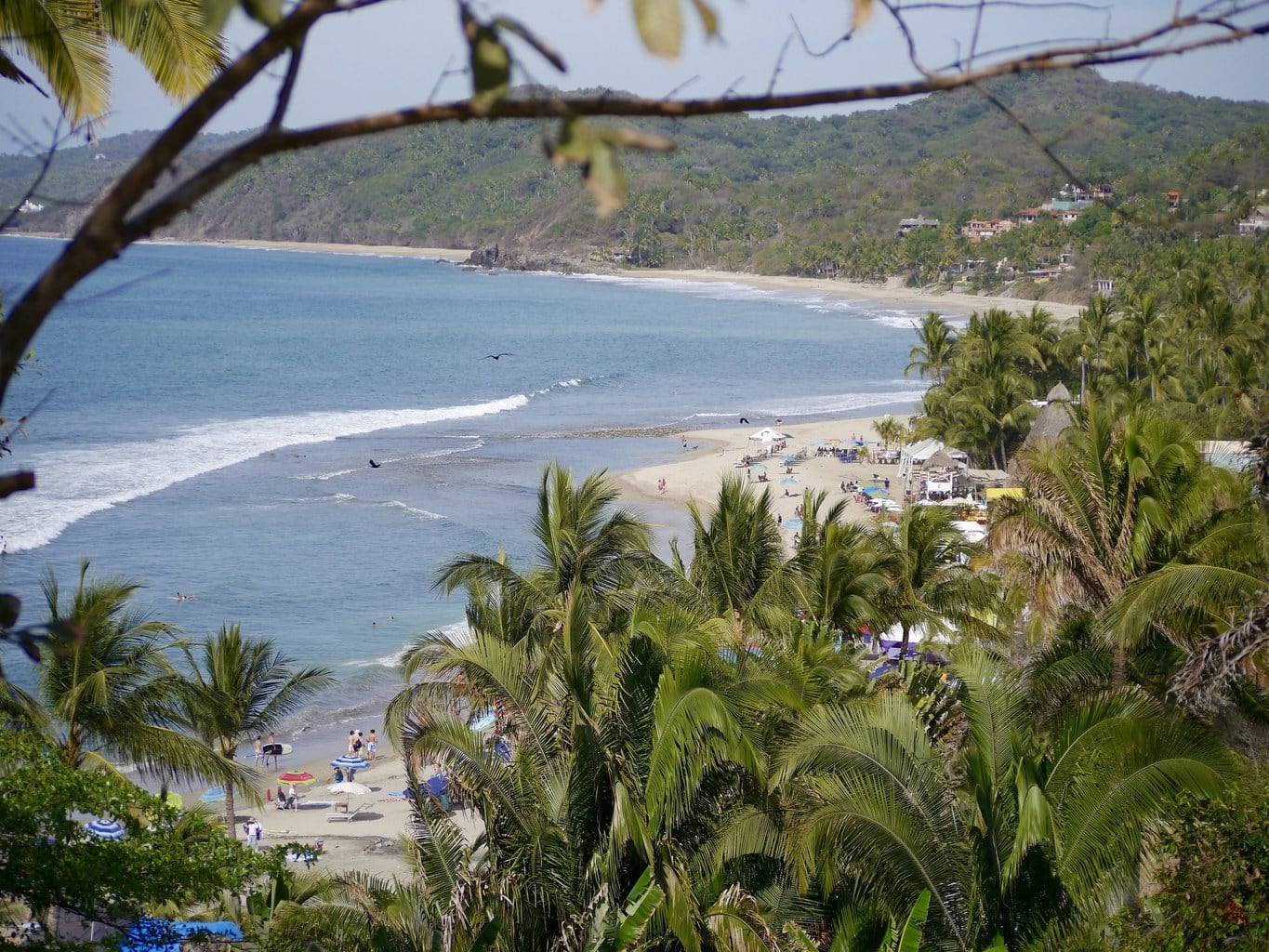 Our next stop on the road trip around Puerto Vallarta took us to Sayulita. Here, Bali meets the Pacific Ocean. The colourful explosion of pastels on walls, shops and even cars mixes well with the laid back attitude, the cobblestone narrow streets, the bare feet surfers and the coconut stalls.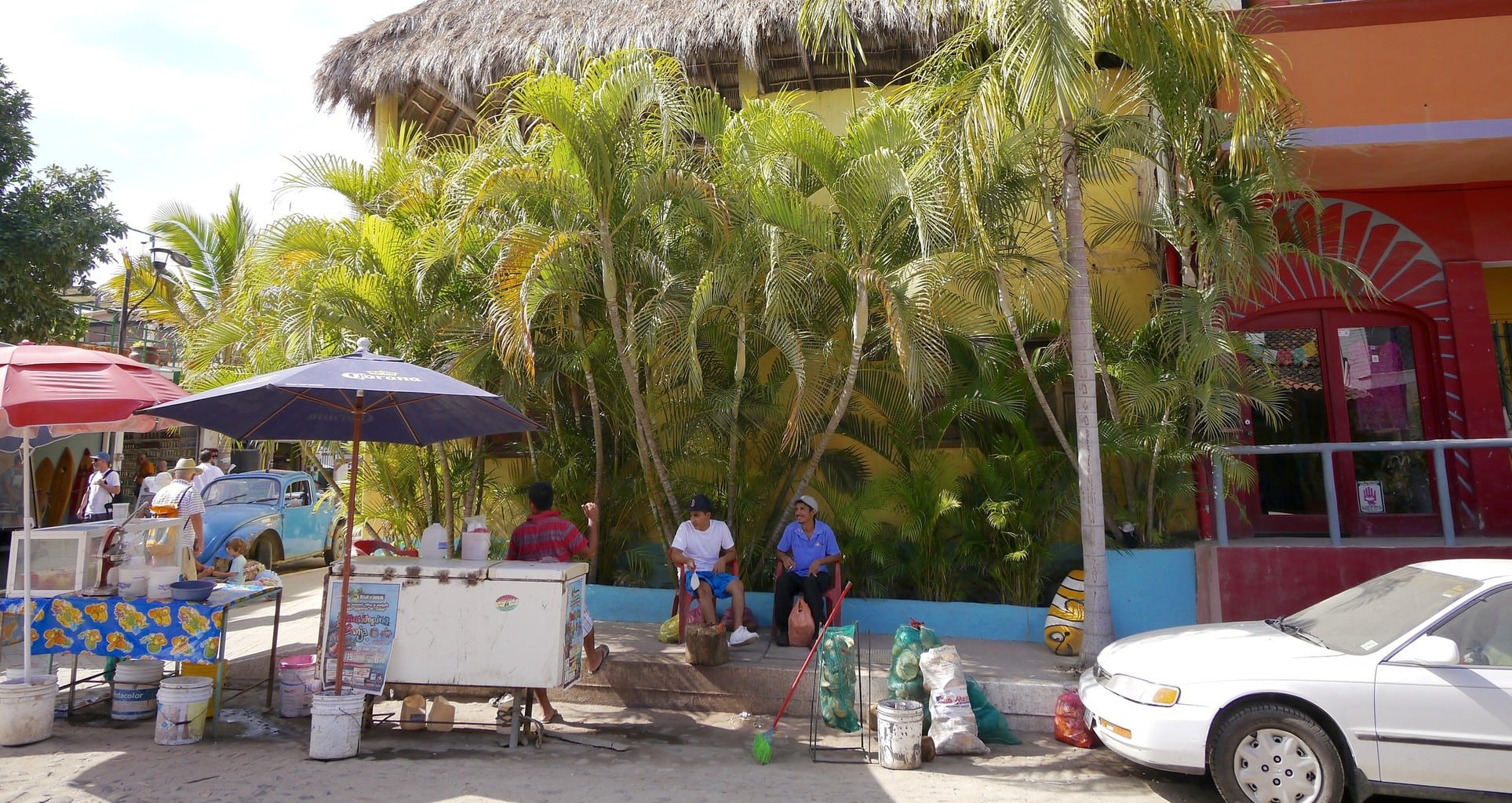 The beach is not the prettiest, often smelling of the rotten fish caught by the fishermen, but it is picturesque and it enjoys high waves. Plastic chairs and wooden beach bars provide a sense of relaxation. Life seems to happen at a slower pace here to let the creative juices of those owning artist workshops and small designer shops flow.
Visitors are a mix of retired day trippers, younger Spring breakers and perfectly tanned locals and expats in search of a shaded spot. This is a town that can be easily walked in half an hour and where one could move for a month and get to know everyone. Small cafes and vegan restaurants have sprouted as have alternative stores, eco-friendly shops and conscious businesses. Sayulita made me want to stay.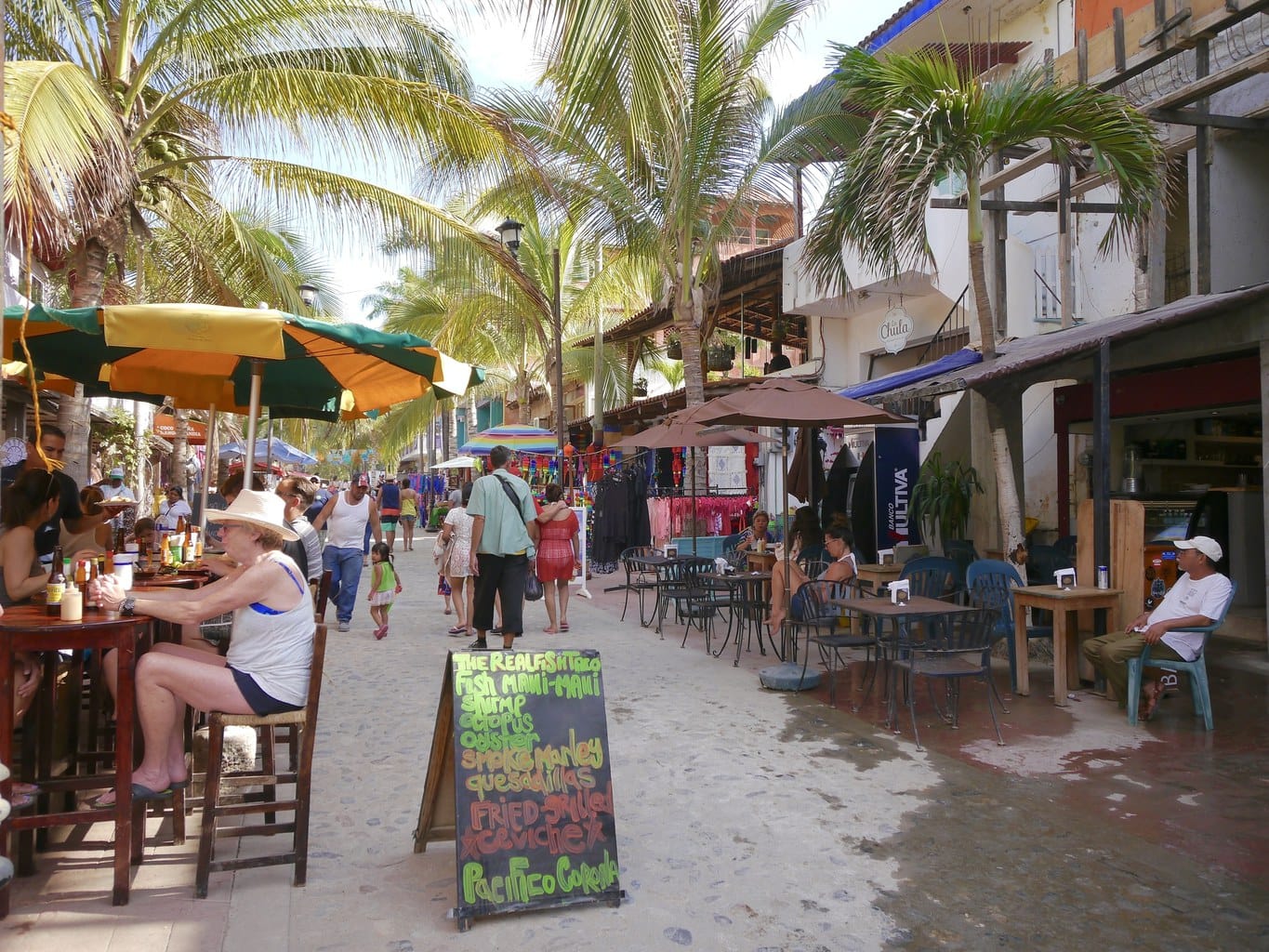 Have lunch at one of the beach restaurants with your feet dipped in the sand and watch beach life unfold. For more information, read my guides on where to stay in Sayulita and what to do in Sayulita.
Punta Mita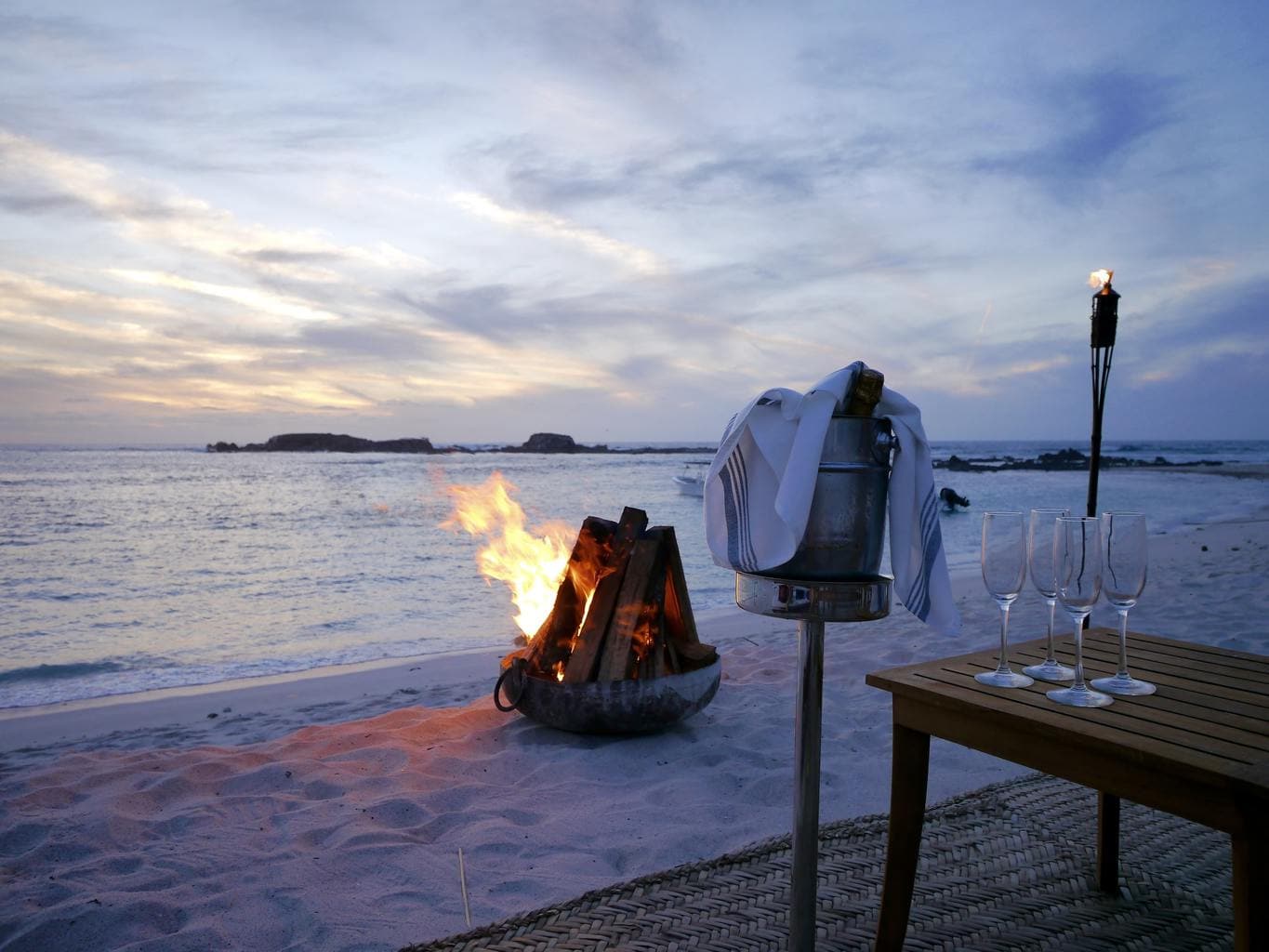 A bit of a schizophrenic village, Punta Mita is a combination between a small fishing village, a tourist launch pad to the Marieta Islands and an exclusive beach front development and resort area.
Part of Punta Mita is the tiny original fishing village. The port is filled with wooden boats and motorboats, the former to procure fish and the latter to take tourists to visit the famous Marieta Islands where Hidden Beach is located.
The last stop on this road trip around Puerto Vallarta is Punta Mita's exclusive real estate developments. High-end villas and condominiums as well as luxury resorts like the Four Seasons or the St. Regis. Celebrities and Silicon valley entrepreneurs get away from it all in these beach front properties where the weather is always temperate and warm.
In this multi faceted village there is also an ancient archaeological site known as Careyeros Hill believed to be from the 800 AD. Stop by for a sunset drink at one of the top-end resorts, but make sure to have a reservation, exclusivity here lies at a while new level and without a printed pre-confirmed booking you will not be allowed passed the various security loops.
Need to know for a road trip around Puerto Vallarta
Most rental companies have a stand by the arrival halls. Walk passed the hundreds of touts at arrivals and onto your chosen rental company for directions on how to reach the rental office. Many of them require you to be dropped off nearby where their offices are for the car pick up.
We booked with Fox Rent a Car online and the car came with a free smartphone with GPS maps and WiFi hotspot, although it was only really useful in Puerto Vallarta and quickly lost signal outside. If you are using Google maps, be prepared to use an old fashioned map as the signal drops regularly. though it will be hard to get lost as there is only one real road. Or just ask for directions, Mexicans are really friendly.
On the road to Sayulita you will find several fresh coconut and coconut candy sellers. Many of them also offer bathrooms should you need a pit stop, though they are basic facilities. Watch the stall owners slash open a frozen coconut with a machete and a lot of skill, then empty the coconut water into a plastic bag, scoop out the young coconut and put it all in the bag, with a straw, to go. If you are brave, do as the locals do and add some chili and freshly squeezed lemon.