Singapore can sometimes feel a little claustrophobic. So for those in need of a weekend escape during their extended stay in the little red dot, they can check out these island getaways from Singapore that will make you feel like you are miles away without even boarding a plane.
Even though we have written a complete guide on the best luxury resorts in Bintan and Batam that are just a ferry ride away from Singapore, sometimes this is just not enough and you need that little bit extra. I've personally stayed at Natra Bintan, Banyan Tree Bintan, and The Sanchaya Bintan. But I felt that I needed to venture out of the island to get a an even more isolated feel. Here is our list of the best getaways from Singapore beyond Bintan and Batam.
1. Tempat Senang

A spa retreat available both for day spa packages (3h) or for extended weekend or longer stays. It is lush and green and it exudes calmness and peacefulness. The resort focuses on well-being and relaxation and is geared towards couples and small groups. Children under the age of 15 are not allowed.
Pick one of their 15 themed suites such as the Abu Dhabi Harem, or the tree house complete with a suspended bed and let the swinging lull you to sleep.
Tempat Senang is 45min by ferry from Singapore Harbourfront.
2. Nikoi Island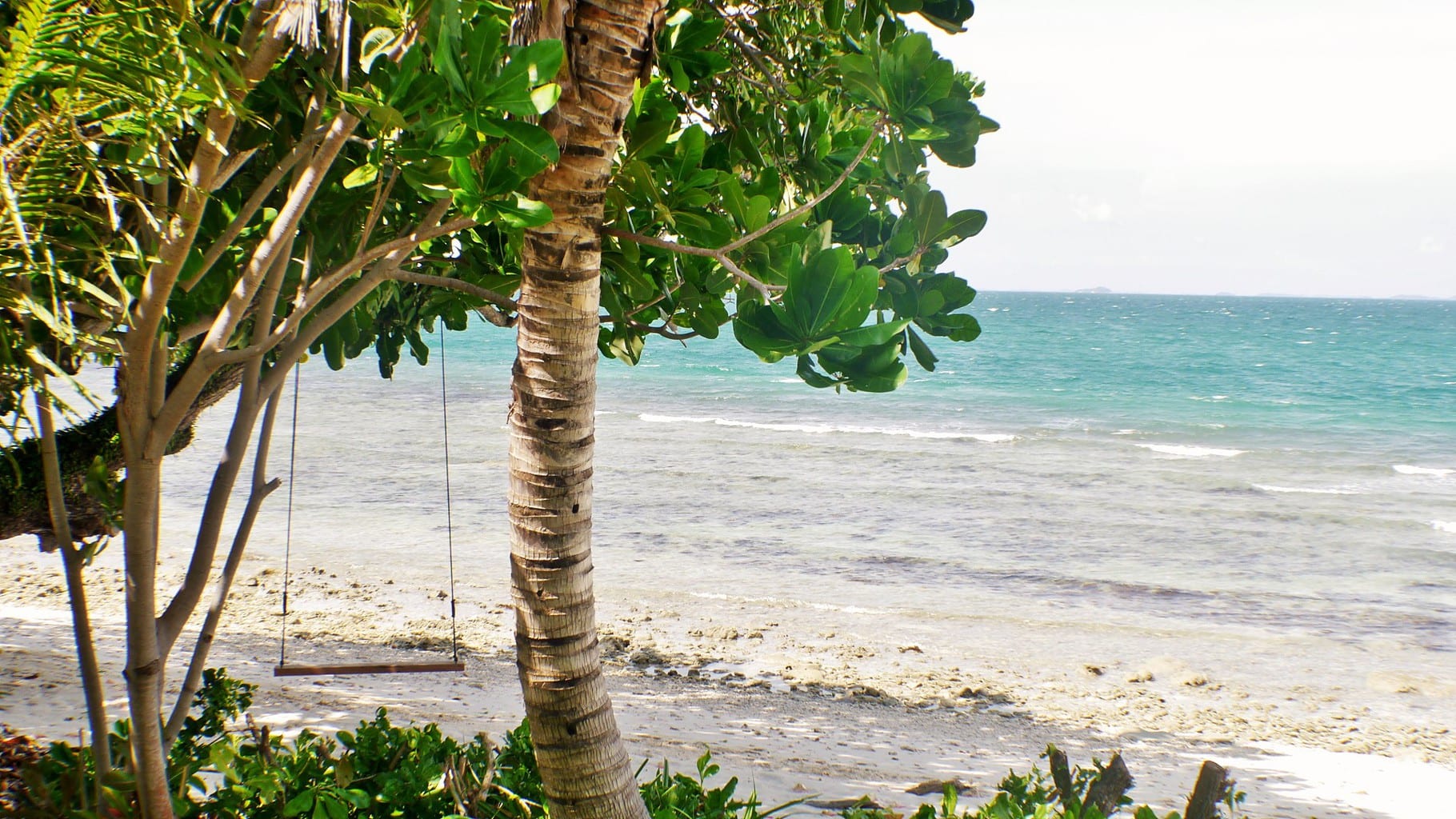 A well-known island resort for Singapore expats, Nikoi is well booked out months in advance. I had to book my stay at Nikoi Island in July back in February! And it is not cheap. At a minimum of SGD400 per night for the weekend in a double room, it is a pricey choice. To that, add food and beverages, an expensive pick up from the ferry terminal. Also add ferry tickets and any chargeable activity that you may want to try out and you are in for a substantial bill.
However, the island is popular for a reason. It has some of the fluffiest white powder sand beaches in Indonesia, blue crystalline waters and barefoot luxury rooms with sea views. Enjoy sun tanning sessions by the beach or the pool, romantic dinners or other more energising activities such as snorkelling, swimming, sailing, kayaking or even diving. Nikoi has something for everyone.
Getting to Nikoi requires a 75min ferry ride followed by a car and a boat, so budget for enough time to get there.
3. Batu Batu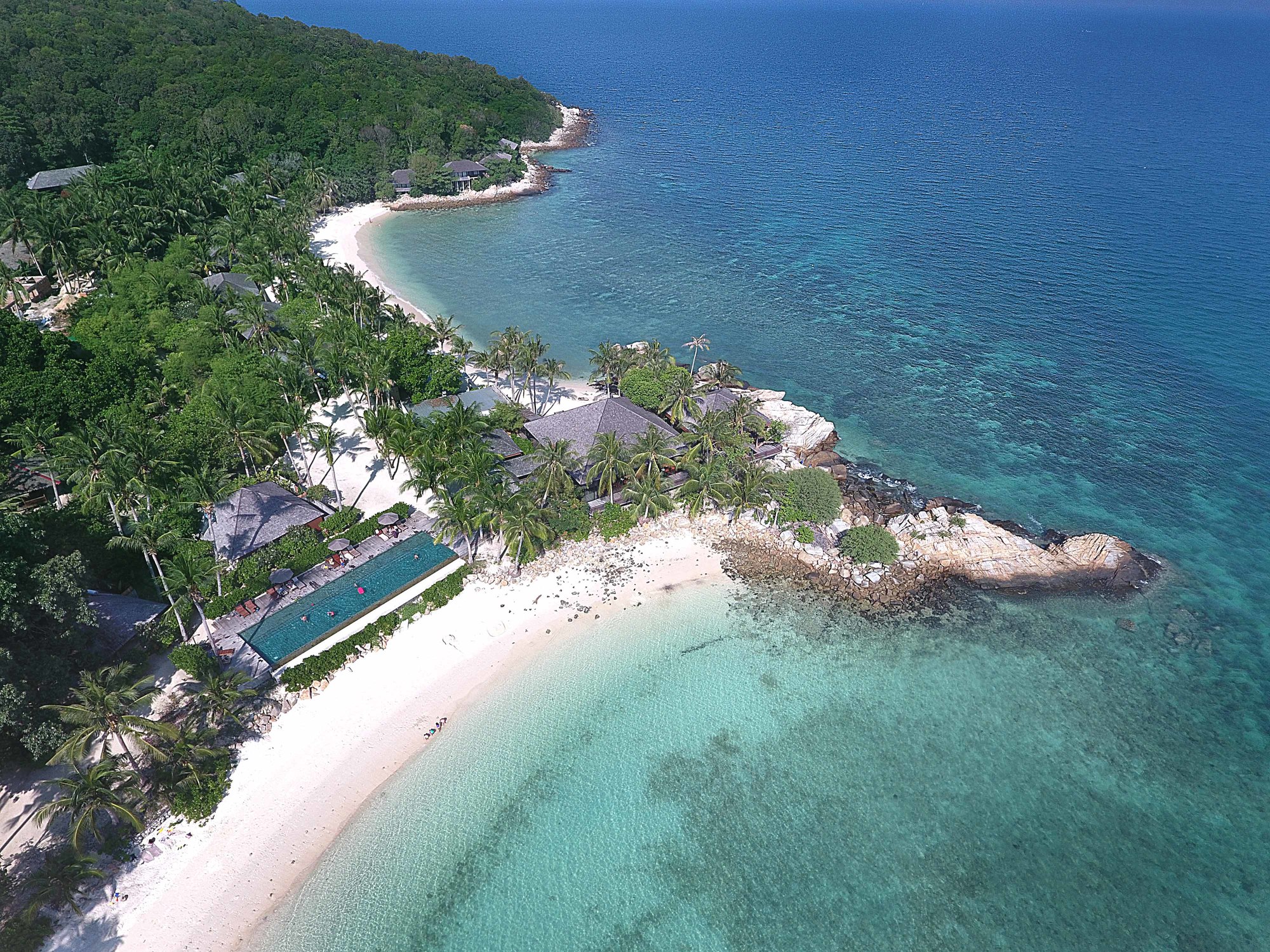 This is another island paradise 130km north of Singapore into Johor, Malaysia. Batu Batu is in its own private island complete with a reef, white sand beaches and nature. Being in a marine park the resort features a qualified Diving Centre, but the tropical nature of the island also provides opportunities for nature walks. The resort is committed to the conservation of the marine life and all proceeds from water activities are used to fund projects in and around the island.
If what you want to disconnect, you have 7 deserted beaches to lay your towel on and a 270 degree bar to watch the sunset. And with only 22 double villas and 2 villas for 4 guests, you are likely to have the beach to yourself most of the time.
Prices start at RM750 for the Jungle Villa for two and guests have to take the Full Board meal plan at RM220 per person inclusive of three meals per day. Getting there requires a car ride until the Mersing terminal followed by a 20min boat ride to the resort. Beware of scheduled boat times, bad weather conditions cancelling or delaying boat transfers and tides which may affect the departure times. And if you leave Singapore at peak hours, add a considerate buffer to the travel time.
4. Pulau Joyo
South East of Bintan's island, Pulau Joyo is a small private island which can be booked in full for a special occasion such as a wedding or per room. There are Robinson Crusoe style rooms, some of which are on stilts and facing the ocean. The island has a swimming pool and several beach spots. You can do a variety of non-motorised water sports or simply relax on any of their sun beds or communal open air living room areas featuring comfy sofas and plush cushions. Or pick one of their hammocks spread out throughout the resort.
The villas are designed for sharing in case of a booking of the entire resort for a group and some can accommodate up to 6 guests in several single and double beds. Finishings are rustic and there is no AC. Instead, the sound of the waves is sure to sooth you to sleep.
The island is lush and very green and the real definition of barefoot. I took of my shoes upon arrival on the small boat and didn't put them back until departure time.
Rates at SGD700 per double room are all full board and all in. Food consists of local Indonesian dishes cooked by the live-in staff. The honesty bar is available anytime with guests writing down their consumption in a notebook, charged at the end of the stay. Transfers from the ferry terminal are also included in the price.
Take a 90 min ferry from Tanah Merah on Friday after work, followed by an hour's drive and a 15min boat ride and reach the quiet shores of Pulau Joyo. And be ready to sample their food.
5. Nongsa Marina Point or Turi Beach
Both resorts are within walking distance from each other through a path that follows the beach.
Minimalist Turi Beach has a stretch of beach, a sunset jetty bar and a mix of standard rooms and stand alone suites in a quieter part of the resort. Nongsa Marina Point is, as the name indicates, in front of the small Nongsa Marina and so the pool, at ground level, has beautiful views of the boats. The rooms at Nongsa are modern with a French air, mostly painted in white, giving a south of France feeling. There are lush flowers and plants all around the resort.
At Turi you will be able to try the very expensive Flyboard which will give you endless bragging rights. You can also jet ski, sail, go fishing, wake boarding, para-sailing, etc. There are 2 pools and a volleyball court.
Nongsa Marina does not have the facilities of Turi but as both are owned by Nongsa Resorts, guests can use facilities in either.
Starting at SGD150 per night on the weekend and only 30min away by ferry from Tanah Merah, Nongsa resorts are unbeatable for convenience and disconnection. Although you will still be able to see Singapore's sky scrapers in the distance, the clear water and white sand is guaranteed to take you away from the hustle and bustle.
Here is a list and price comparison of all the luxury hotels near Bintan and Batam.