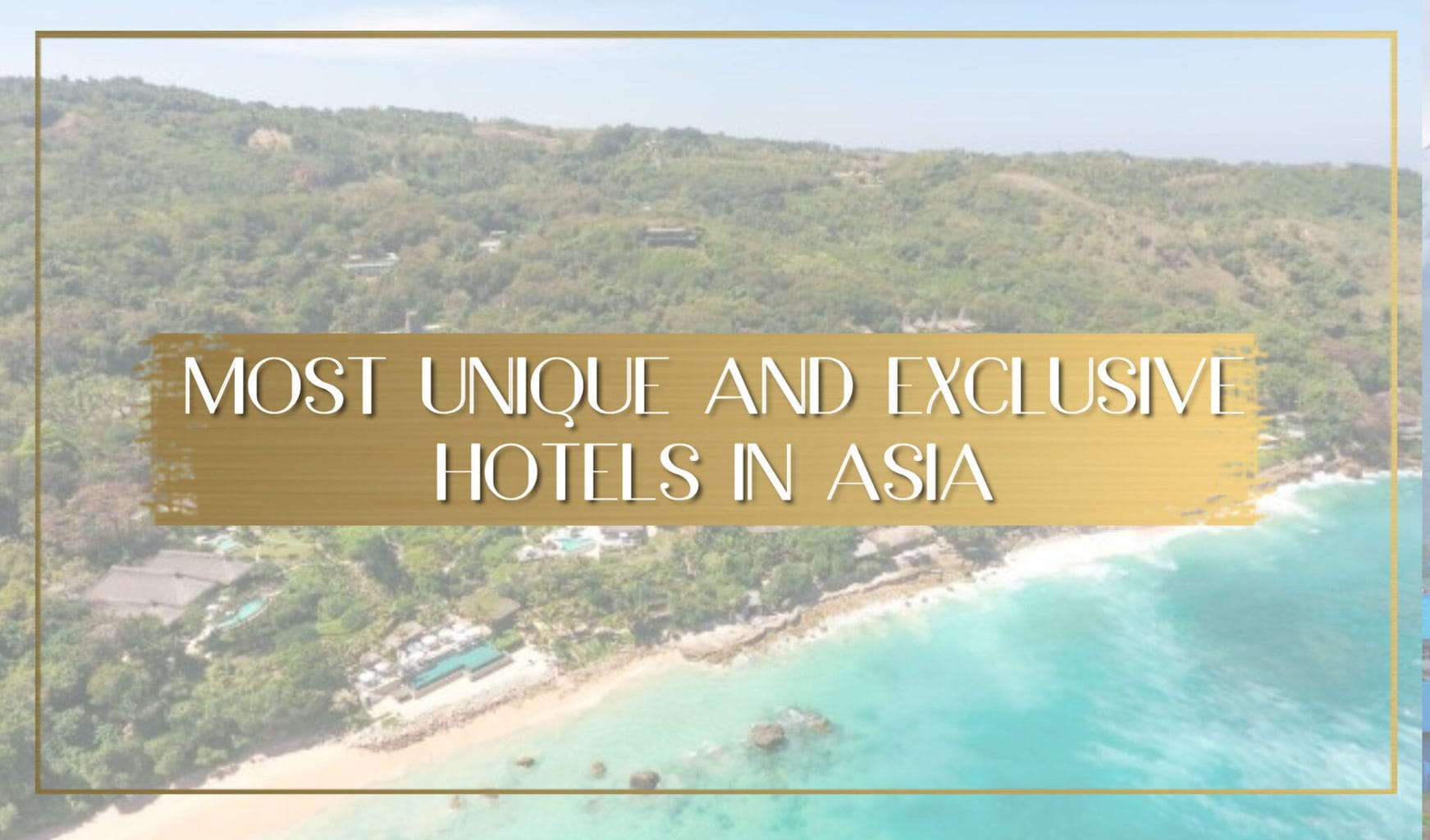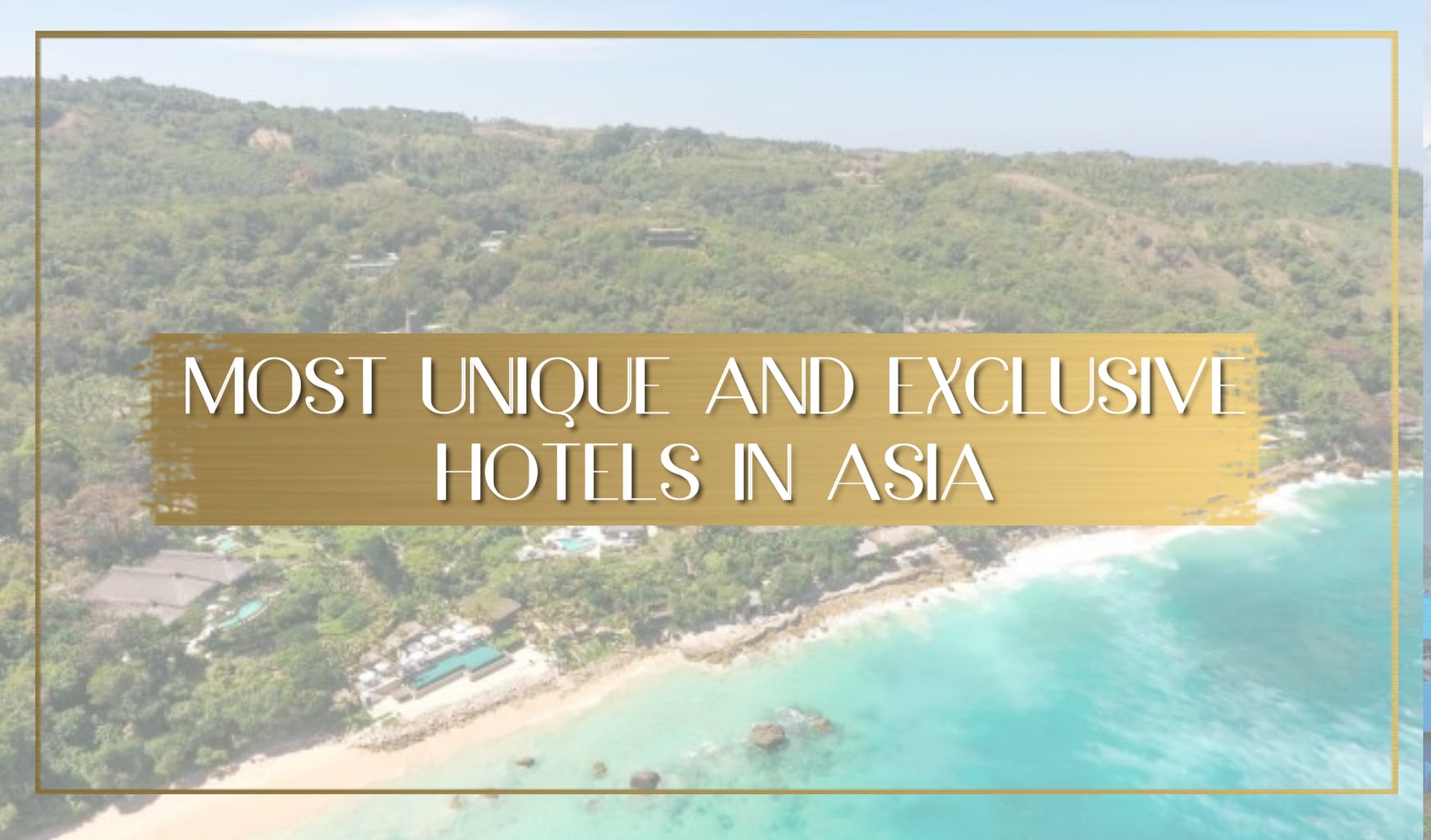 There are thousands of hotels in Asia, many of them are impressive, unique, fairy tale like or ultra-luxury. Asia is home to Travel+Leisure's Best Hotel in the World and to some of the most expensive luxury hotels. This article features some of the most unique hotels in Asia, from floating lake palaces to UFO like desert resorts and everything in between.
1. The Taj Lake Palace in India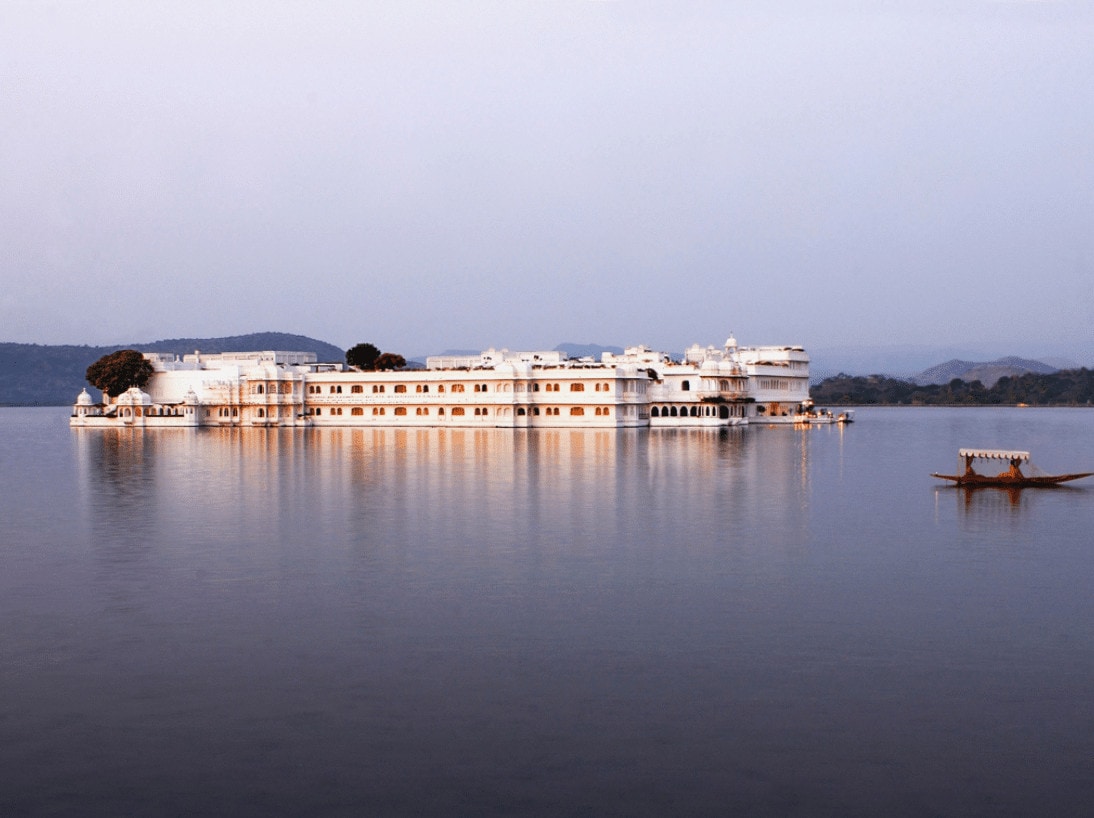 There is nothing more fairytale than a marble palace floating on a lake. The Taj Lake Palace was a former pleasure palace known as Jag Niwas and it embodies love, magic and the life of Emperors and Princesses like no other.
A floating mirage of white marble in Rajasthani Udaipur's Lake Pichola (isn't this a romantic name already), this 18th century former residence of the Maharana Jagat Singh II was restored in 1963 by the Taj Hotel Group and was the set of the James Bond film Octopussy.
As one of the most exclusive hotels, it is the subject of many a dreamy wedding and unforgettable honeymoons with plenty of butlers ready to fulfil all your wishes. For me it conjures up memories of riding the Maharajas Express through Rajasthan.
Rates starting at US$325. Check more photos and latest availability HotelsCombined and Agoda.
2. Chhatra Sagar in India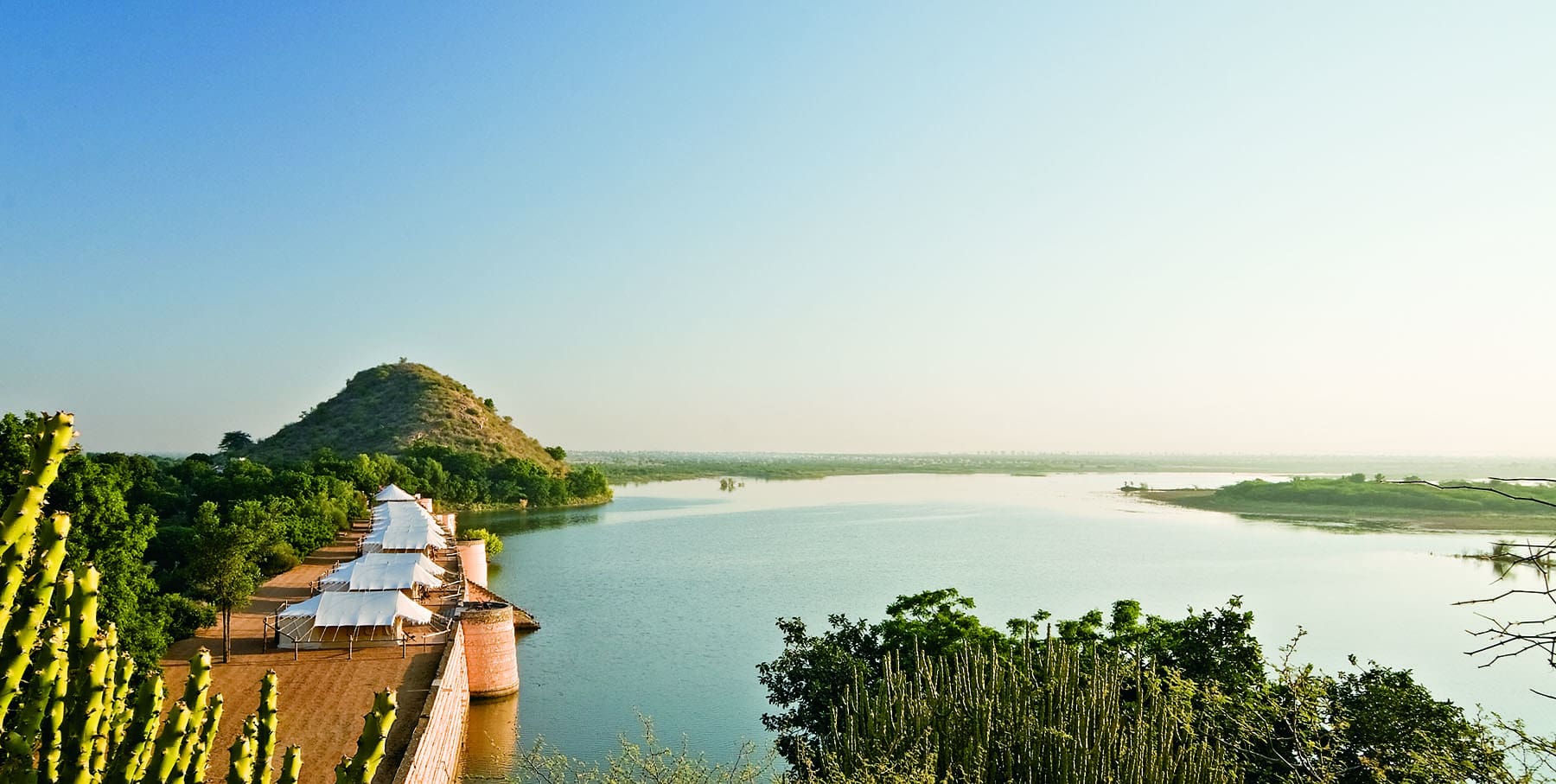 A stunning and very unique luxury tented resort set atop a dam every year during the dry season in the rural parts of Indian Rajasthan. The dam was built by a noble to bring fertile waters to an otherwise dry area and the resort mimics the founder's famous 1920s picnics and tea parties atop the dam, set in temporary tents that were brought over for each occasion. Inside, the tents are luxurious and have the best views.
Rates starting at US$325. Check more photos and latest availability on their website.
3. Chamba Camp Thiksey in India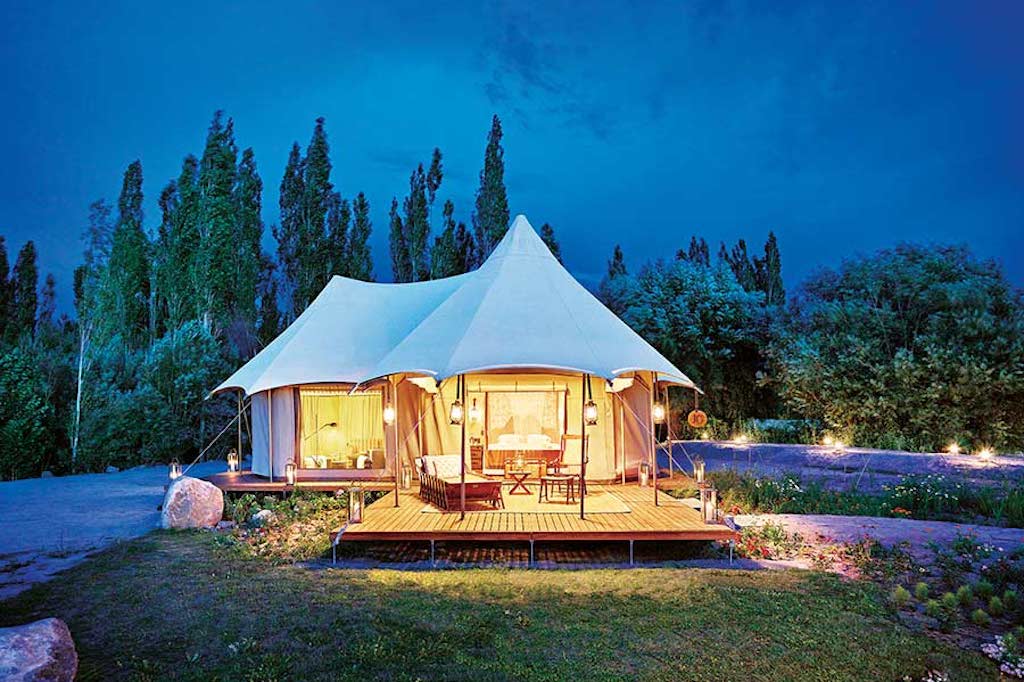 Fabulous luxurious glamping tents set by the Thiksey Monastery against the Ladakh mountain range in the Indian Himalayas. This is Africa meets the Himalayas with open plan tents and large windows, expansive landscapes and all the pampering of a luxury mobile tented camp.
The camp is set every summer and packed every winter to ensure minimal impact on the environment so the season is short. Itineraries are prepared to your tastes, food is gourmet and experiences are unique. On offer is polo, trekking, village tours, rafting, monastery visits and birding.
Rates starting at US$1,585. Check more photos and latest availability HotelsCombined and Agoda.
4. Xiangshawan Desert Lotus Hotel in China
This hotel has a real out of this world UFO-like impression that threatens sudden take off. Located 800 km from Beijing in Inner Mongolia, and made to look like a lotus, the Xiangshawan Desert Hotel has a few island-style resorts scattered in the desert of the same name and is as unique as it gets.
Check more photos, rates and latest availability on their website.
5. Camping at Everest Base Camp on the Tibetan side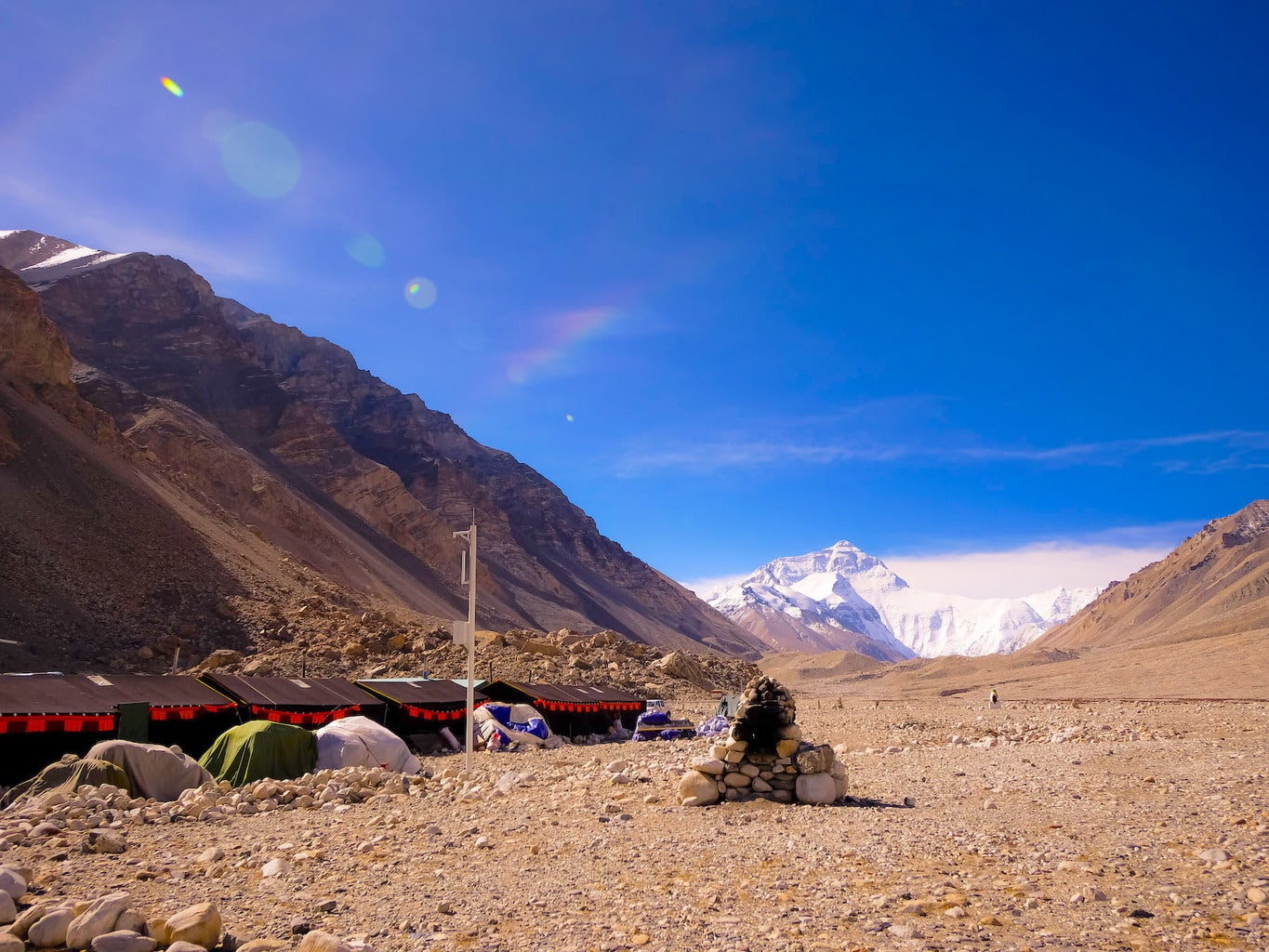 Perhaps one of the most unique places to sleep in is a tented camp at 5,100m above sea level in the footsteps of Everest. This is possible in the Tibetan side of Everest Base Camp where a tourist camp has been set for those traveling to the highest inhabited place in the world.
You will be sleeping in basic tents, with stoves and drop toilets. It will get very cold up until June and from October (below zero) but the views of the sunset or sunrise on the mountain and the carpet of stars above will offset it all. Check out our itinerary from Lhasa to the Roof of the World.
To book a campsite at Everest Base Camp you will need to ask your travel agent for assistance when organising your trip to Tibet.
6. Everest View Hotel in Nepal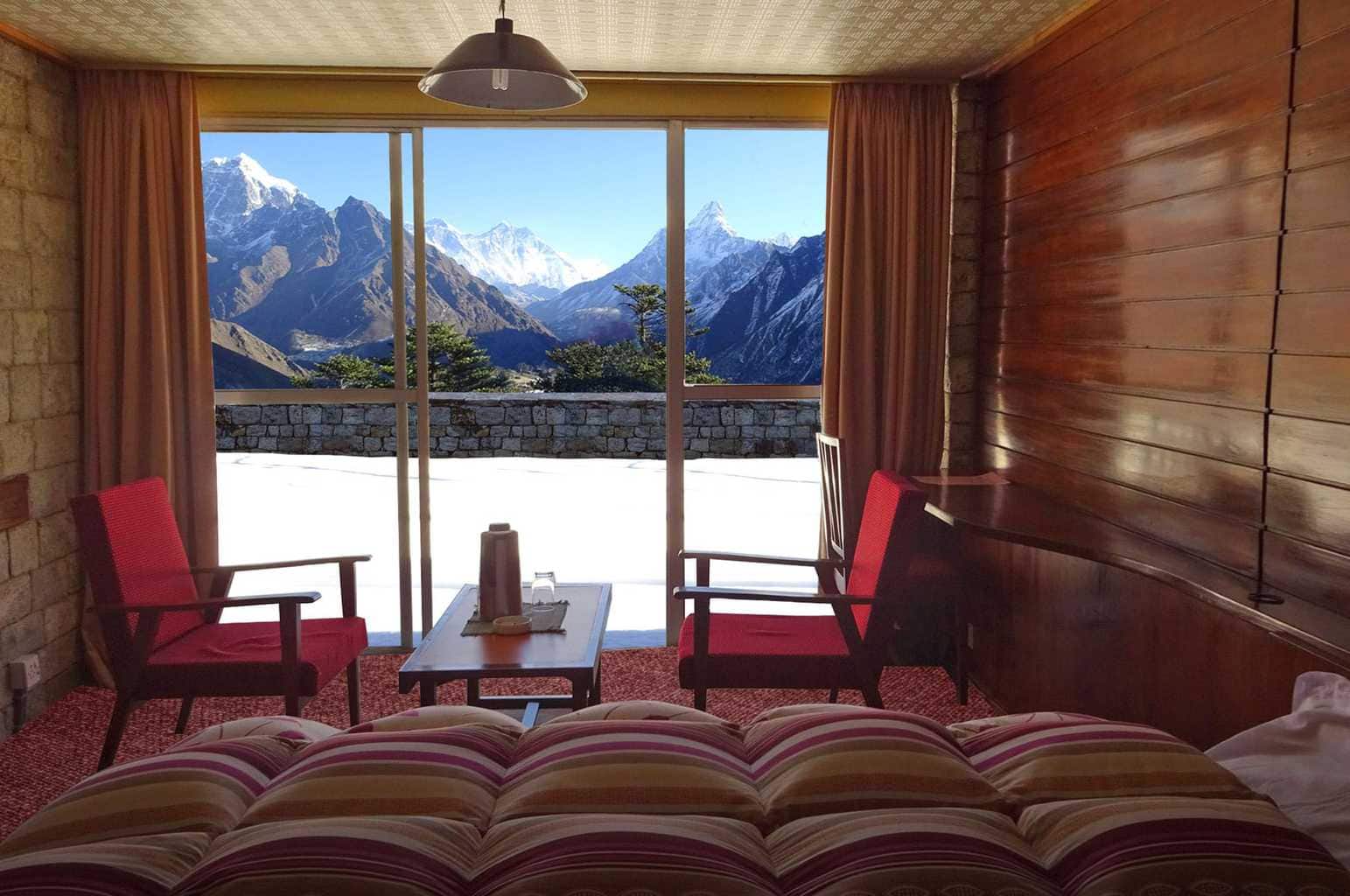 This is officially the highest hotel in the world as accredited by the Guinness World Records. It is also a hotel with perfect views of Everest and located on the trail up to Base Camp, the perfect stop for your tired legs. If you are not going on the trek to Base Camp but would like to visit, you will have to charter your own helicopter, which is not cheap.
When you get there, prepare to wake up with views of the majestic Mount Everest and enjoy breakfast outside with the beautiful sun on the mountain's top. Building a hotel in such a remote part of the world is no mean feat. Everything had to be transported on a two week trek by porters. In the 60s!
Imagine carrying all the items you see including sliding glass doors, cooking utensils, blankets… The hotel opened its doors in 1971 and perfectly blends with the surroundings. I had breakfast there, with the most beautiful views, on my helicopter trip to Base Camp and I will never forget it.
Rates starting at US$195. Check more photos, rates and latest availability on their website.
7. Keemala's tribe hotel in Thailand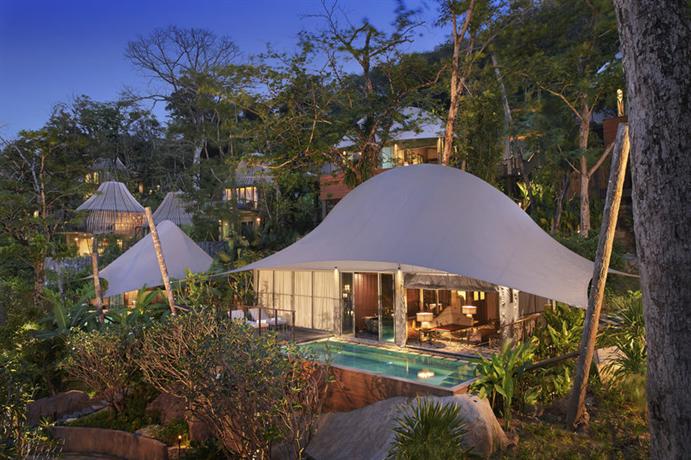 Keemala is one of the most peculiar hotels to have recently opened in Asia. This fairytale of a hotel was designed following inspiration from four clans that met in the Silk Route and formed a large caravan across the seas. As they got hit by a storm and stranded, the clans found themselves on Jungceylon Cape, what is today Phuket.
On land, the four distinct clans created Keemala, four hotels into one made of tented suites, treehouses, clay cottages and bird's nests, all of which have their own private pools. The hotel is as magical as it sounds.
Rates starting at US$990. Check more photos and latest availability on HotelsCombined and Agoda.
8. Aman at Summer Palace in China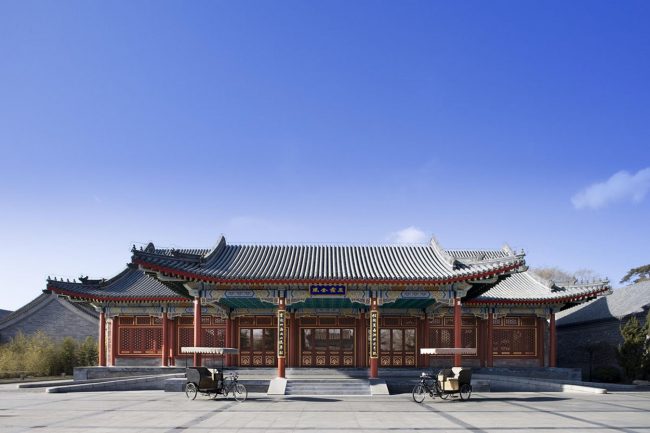 Have you ever wondered what it is like to sleep as the ancient Chinese Ming Dynasty Emperor used to? You can do just that at the Summer Palace, the summer residence of the emperor that has turned into my favorite hotel chain: Aman.
The rooms and courtyards here were used at the turn of the 20th century to host visitors awaiting to see the Empress Dowager Cixi, they were the equivalent of the 19th century Palatial accommodation and effortlessly blend into the grandeur of the Summer Palace. You also get exclusive access to the Palace through the back door, which was right in front of my courtyard room. Expect all the incredible service level of Aman plus the beauty of a time gone by.
Rates starting at US$580. Check more photos and latest availability at HotelsCombined.
9. Nihi Sumba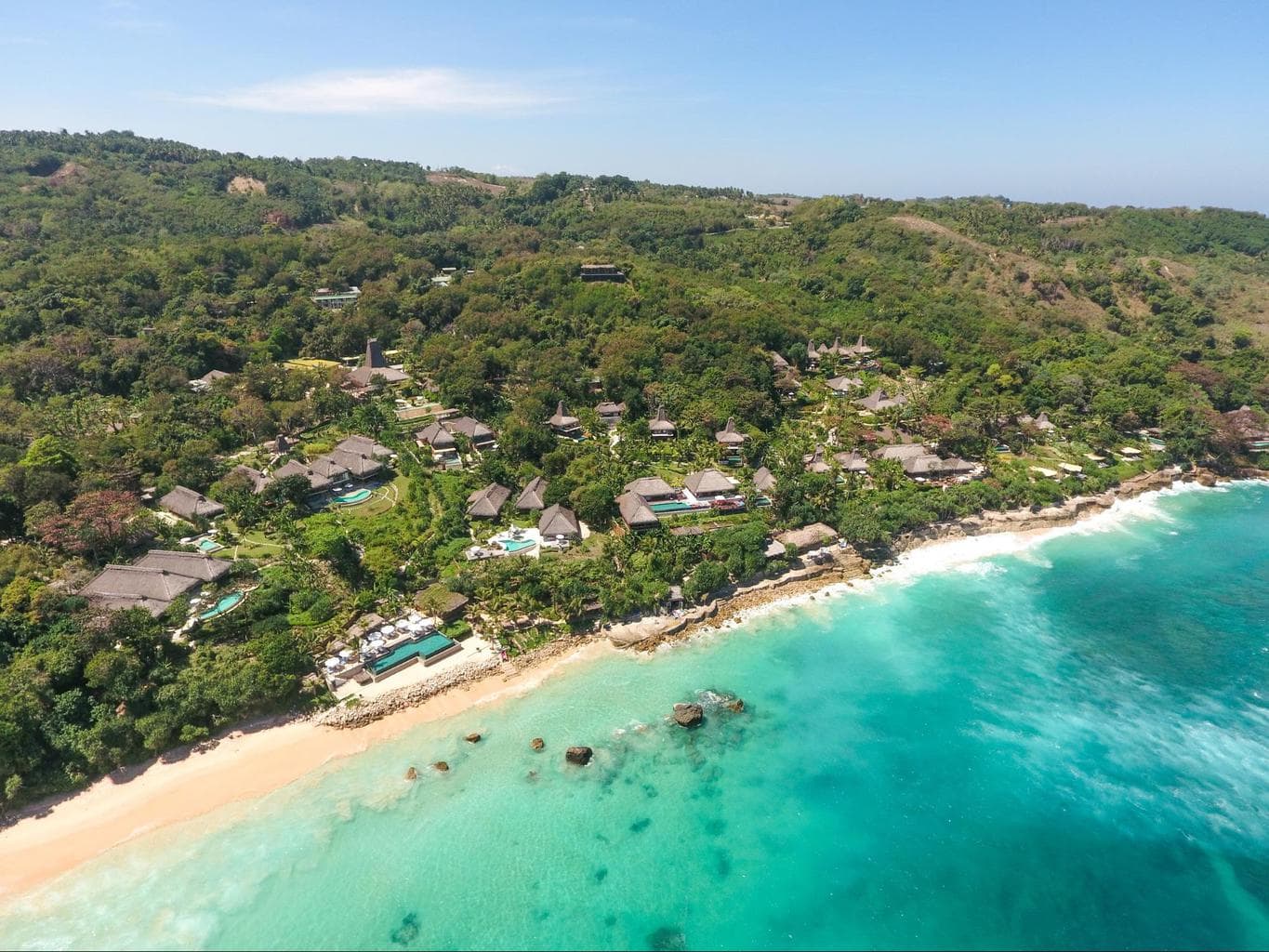 What is there to say about the World's Best Hotel two years running? Nihi Sumba, formerly Nihiwatu, was chosen as the no.1 hotel by Travel + Leisure in 2016 and 2017. The hotel is on its own private beach in the hardly visited Indonesian island of Sumba, 1h flight from Bali.
The sea and the location is what makes this place truly magical, On the Edge of Wilderness it touts itself, and they are right. The most impressive part? The spa, Nihi Oka, about a 1,5h trek away on one of the most stunning locations I have ever seen, perched on the cliffside with the waves crashing below. Spending a night alone at the spa's only villa takes romance to a whole new level.
Here is my full, unbiased review of Nihi Sumba.
Rates starting at US$1,350. Check more photos and latest availability on their website.
Here's a video of my stay for some wanderlusting eye candy!
10. Dhara Devi Chiang Mai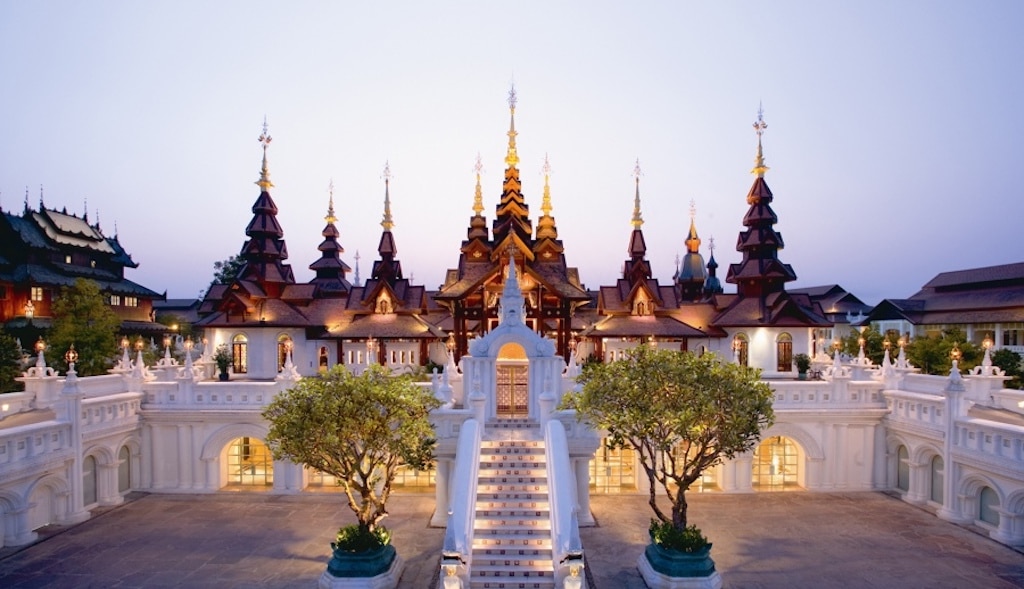 Remember the magical fairytale of Keemala and the regal stay at Summer Palace? Well, Dhara Devi took one step beyond that and recreated a traditional Lanna village, complete with detailed engravings and roof carvings that took years to build. It is a lesson in understated luxury, culture and history.
Wandering around the private paddy fields and the 60 acres of land, I was transported back to the times of Kings and Princesses. The resort acts as a real life replica of how the Lanna Kingdom used to be during ancient times. You can cycle through the main thoroughfares or hitch a ride on a horse drawn carriage. There are temples, large communal areas where the King used to address the people and motes that protected them from invaders.
The incredible Dhara Devi Spa is so large and well-equipped and the building where it is housed took three years to hand-carve. You can enjoy Ayurvedic programs to detox, destress or lose weight. What is not ancient is the service and the luxury, Dhara Devi is a real-life make-believe stay fit for a princess.  
Rates starting at US$520. Check more photos and latest availability HotelsCombined and Agoda.
This would be a great addition to your out-of-the-ordinary travel Pinterest board