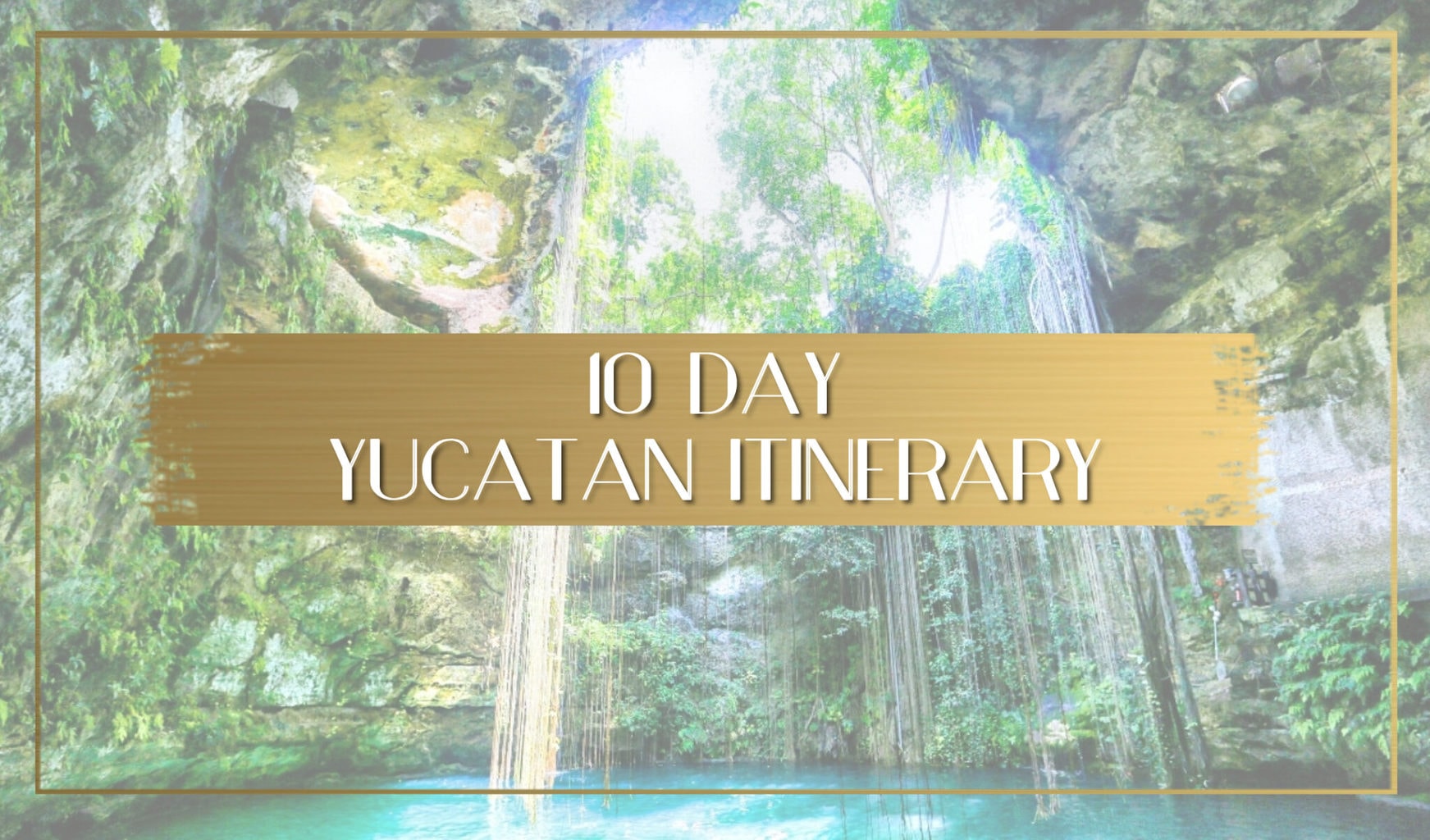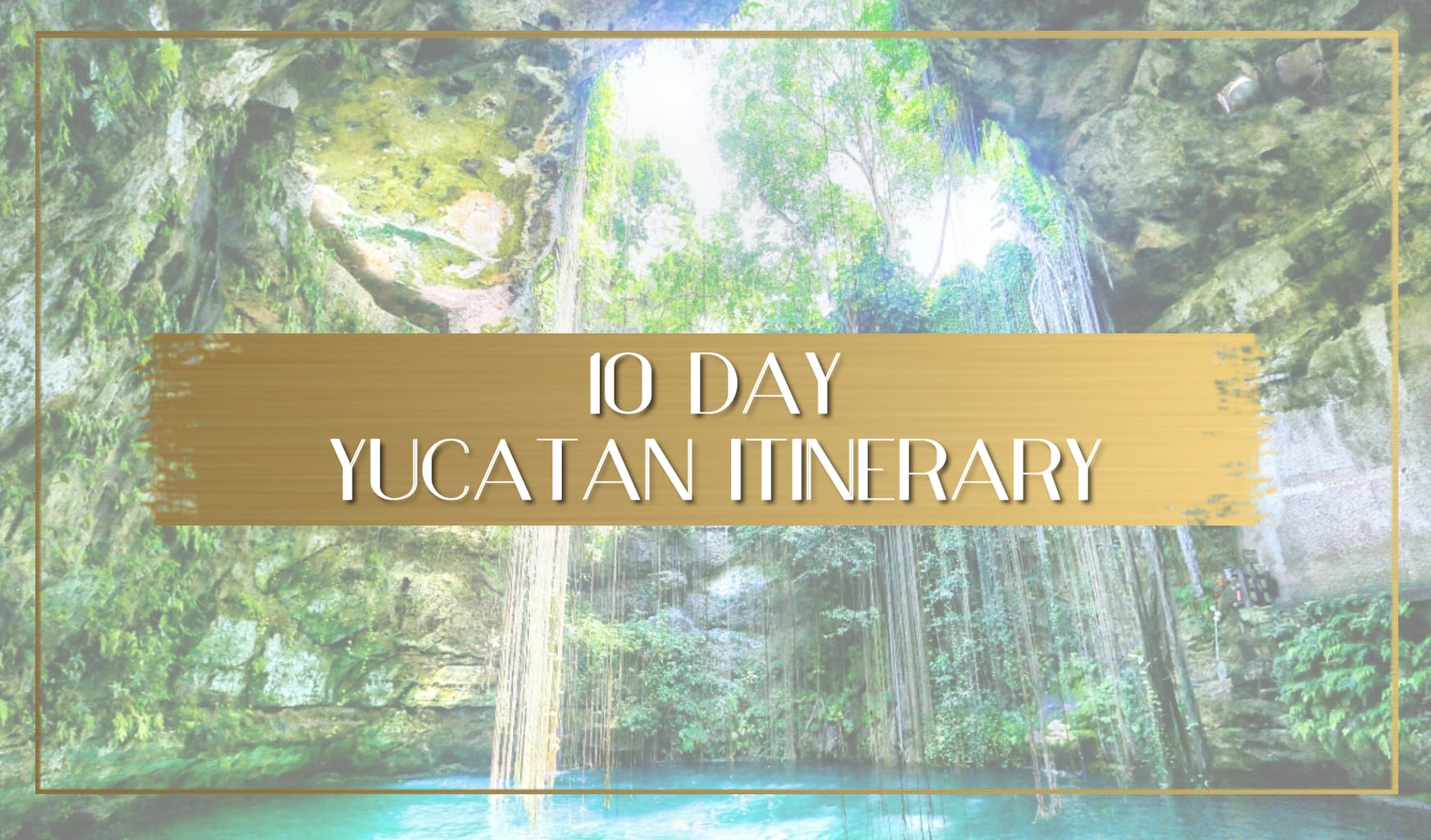 The Yucatan peninsula is one of Mexico's most visited destinations due to its fascinating cultural heritage and a wealth of natural resources and historical places to visit. I have lived in Cancun for seven years, and every time I could venture out, I was on the road exploring some new surroundings areas which I have included in this Yucatan itinerary.
Based on my overall experience, I've put together a sample 10 day road trip Yucatan itinerary that includes the most exciting places to visit, famous sites and best hotels to stay. It's suitable for everybody but especially for first-timers. If you're a solo female traveler, this Yucatan itinerary is perfect for you as it is a tried and tested route.
I have included our stops on this map which you can see below to help you visualize the itinerary. And don't forget to take our Mexican food guide on the road with you so you know what to eat.
But before diving into our road trip, let me share some useful facts:
The Yucatan Peninsula is a geographical region that includes the three Mexican states of Yucatan, Quintana Roo, and Campeche.
Quintana Roo is home to the famous Mexican Caribbean coast that stretches from Cancun to Playa del Carmen and Tulum down to Bacalar lagoon, blessed with pristine beaches and turquoise sea.
The Yucatan State is the cradle of the ancient Mayan world, dotted with approximately 6000 cenotes and many fascinating old Mayan cities to explore, similar to Joya de Ceren in El Salvador.
The State of Campeche, on the west side, is a more secluded and less touristy part of the Yucatan Peninsula but certainly not less attractive. In fact, it's home to one of the largest protected areas in Mexico, the biosphere of Calakmul, a UNESCO-designated area which includes the eponymous archeological site, besides hundreds of animal species, bordering west with Chiapas and Guatemala.
The Yucatan Peninsula is considered the safest place to travel in Mexico, and whether you explore it by car or by bus, you have endless itinerary options.
This itinerary implies renting a car because it is the best way to enjoy the journey, in total freedom to stop wherever you wish and to change your plans as you please.
The itinerary is not set in stone, and you can make any variations or change the number of days according to your taste and time availability.
While this is considered the safest place to travel in Mexico, we always suggest traveling prepared. Remember to get travel insurance before you go from a trusted source. We highly recommend World Nomads or long term insurance from Safety Wing as we have used them both before and can vouch for them.
Day 1 – Start your Yucatan itinerary in Cancun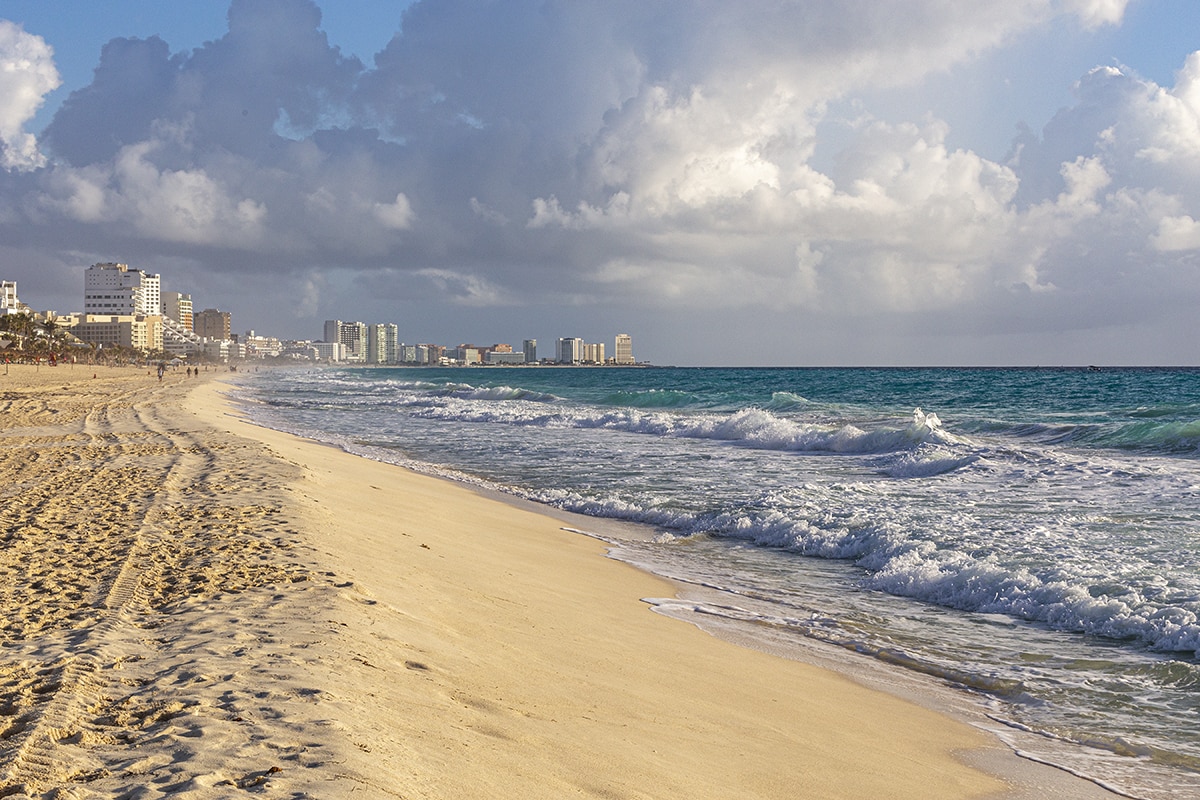 Although Airport Car rentals are notoriously more expensive than anywhere else in the city, it would still be more convenient for you to pick your car up at your arrival so that you will be free to move around from the very start.
There are a few things you should know about renting a car in Mexico, for example:
Purchase the full coverage insurance with 0 deductible, so you don't have any issue if something happens. If your credit card insurance covers your car rental abroad, make sure you contact them to verify the terms.
Read all the car rental clauses about what's included and not in the insurance. (usually, tires and window screens are not included)
Check the car properly and mark every single small scratch on the paper that you sign (take pictures).
You might want to try and ask for a free upgrade. If it's in the low season, they might be willing to do it.
You don't need an international driving license to drive in Mexico. If your domestic driver's license is not in English (Arabic, Japanese, Cyrillic etc.), an International Driving Permit (IDP/IDL) or an official translation in English is required when you drive in Mexico, along with your original driver's license.
You might want to consider a hotel on the beach so that you wake up and put your toes in the sand right away. It seems like a great way to start your journey.
My favorite hotels in the Cancun beach area are:
Both Hyatt properties are a little more affordable than NIZUC, but are still great luxury options.
All the above mentioned hotels have world-class restaurants in the premises if you're looking for a place to grab a bite.
Day 2 – Drive to Rio Lagartos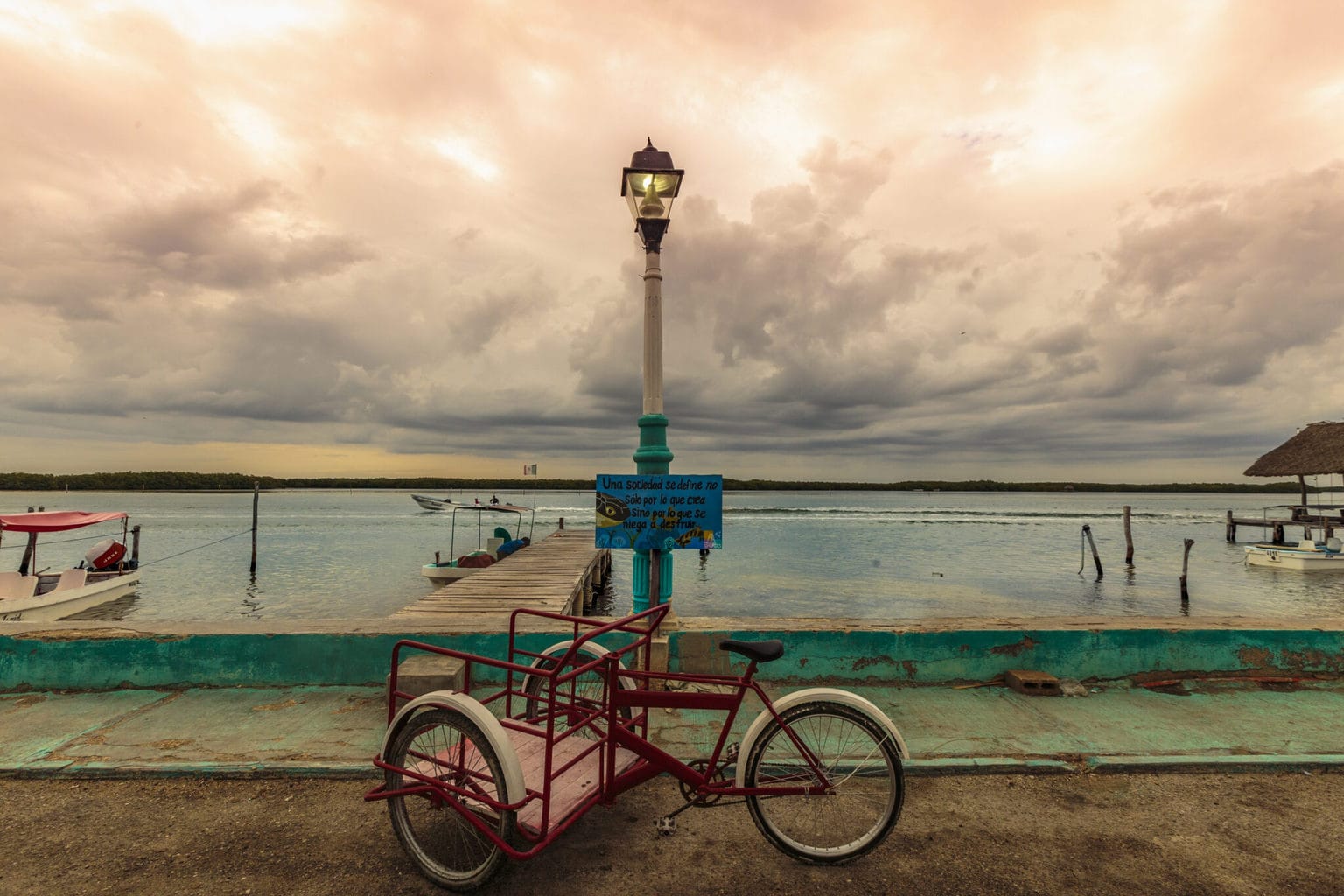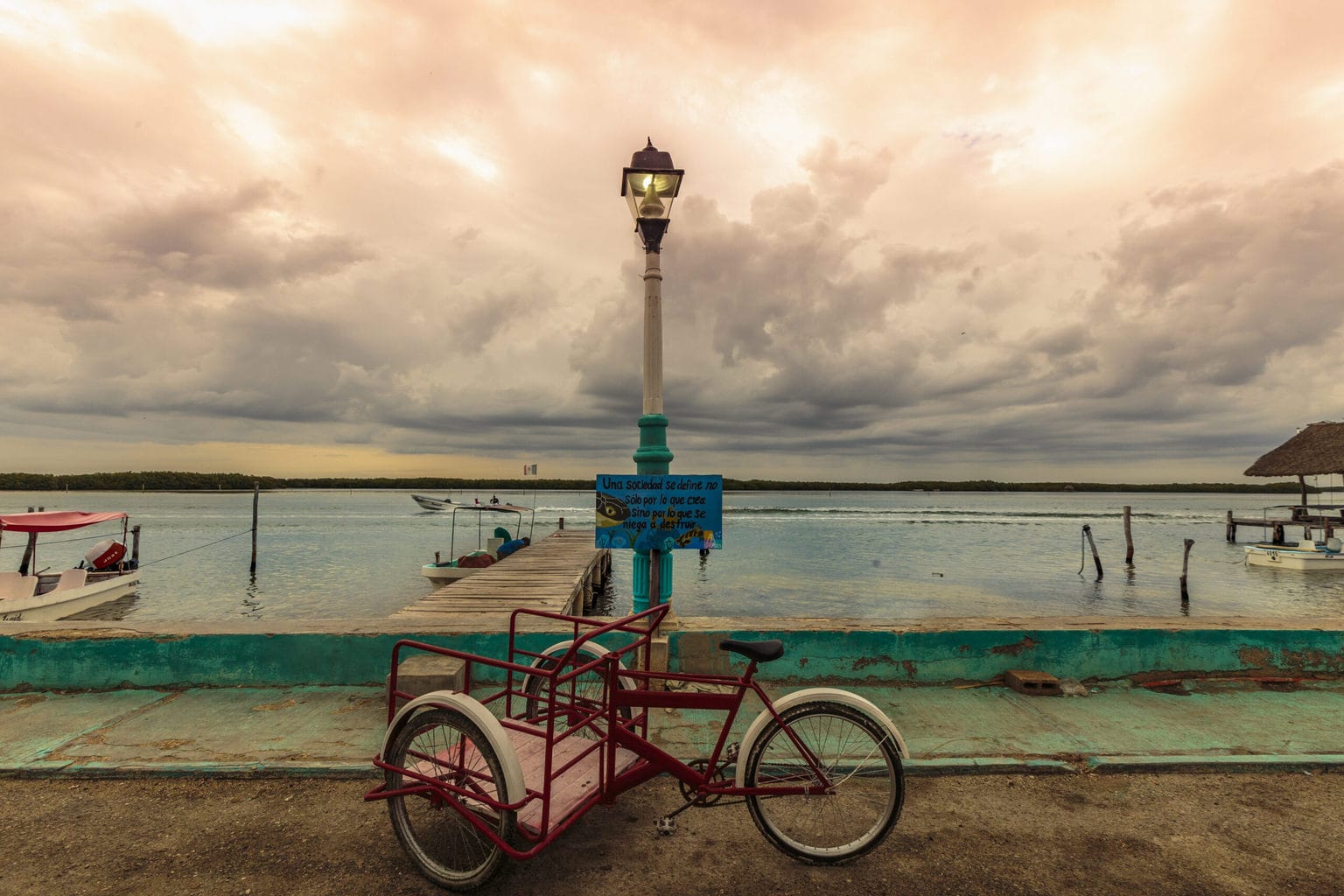 After a tasty beachfront breakfast at your hotel, you will start your itinerary in Yucatan, and you will be heading to Rio Lagartos on the Yucatan eastern coast where a spectacular boat tour of the lagoon is waiting for you.
But first, you will make a few strategic stops along the road.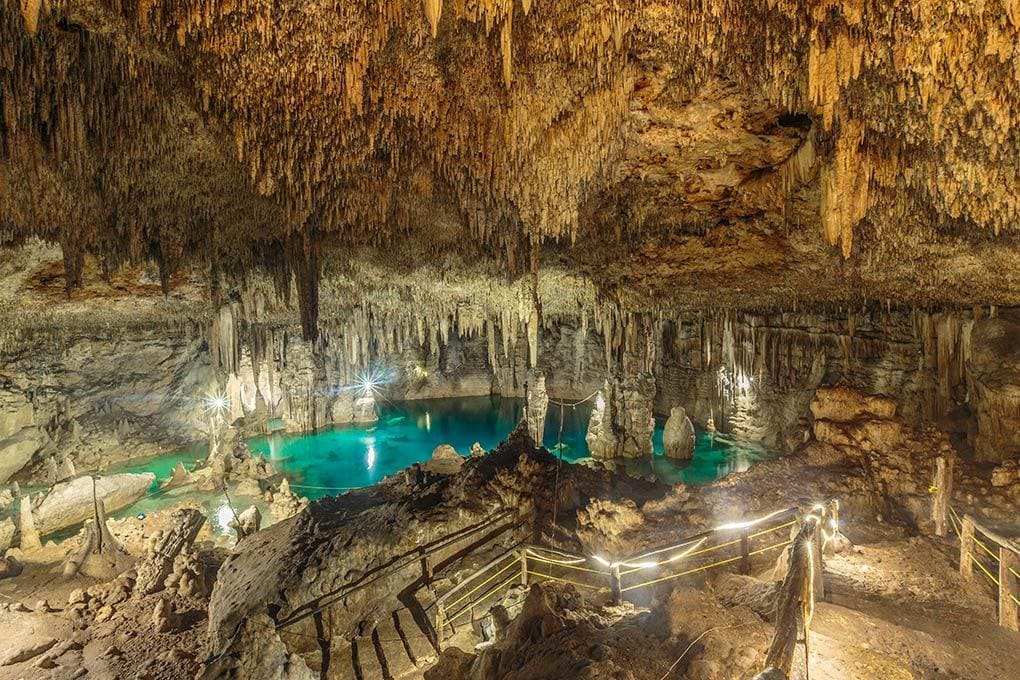 The first stop on your Yucatan itinerary will be at Cenote Choj Ha, a gorgeous and photogenic underground cave. As soon as you walk down the stairway into the cave, you will be impressed by the stalactite and stalagmite formations around and above the crystal clear water. After seeing many cenotes (surface connections to subterranean water bodies) I believe Cenote Choj Ha is one of the most spectacular and worth a little detour. Make sure you avoid weekends, though, as it will be crowded.
Cost: 150 MXN per person.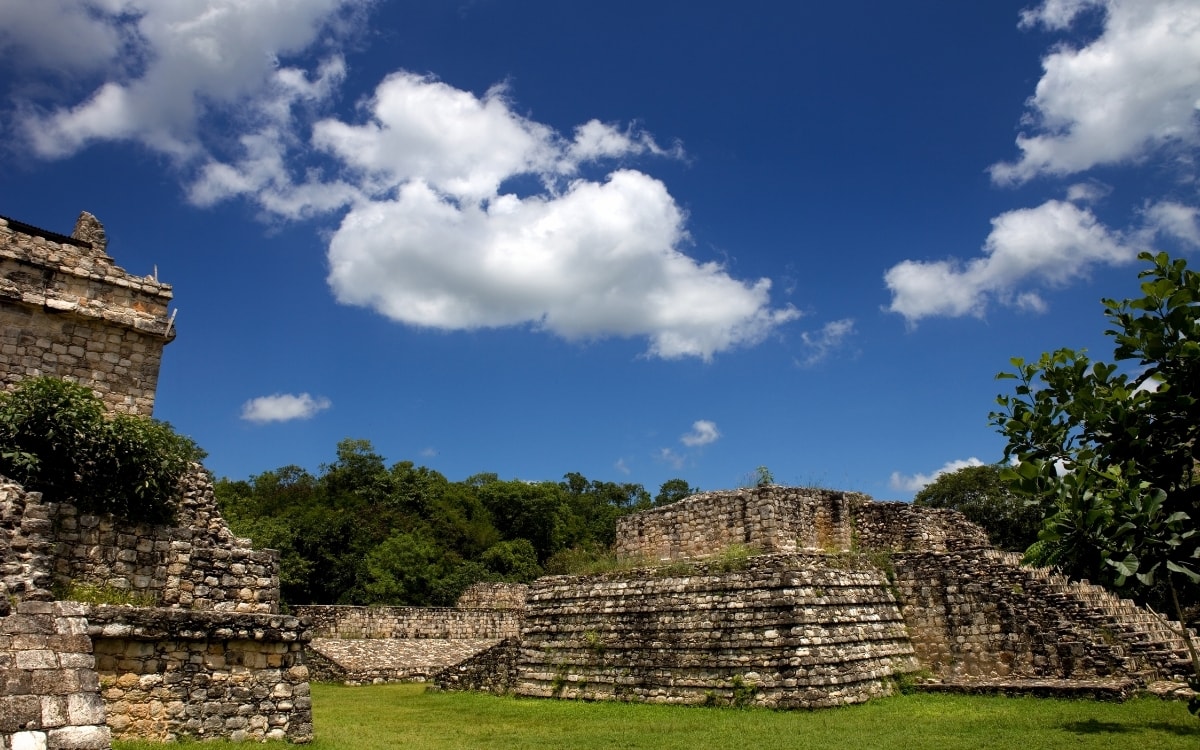 Then, you will keep driving towards the archeological site of Ek Balam at only 1 hour from the cenote, where you will visit the ancient Mayan city.
You can hire a guide or you can just walk around on your own. If you have enough time you can also rent a bike and get to an open cenote, at about 1 km from the site, for another swim, before reaching your destination.
If you really want to take it all in and learn more about the destination, you can take an ecotour of Ek Balam with an optional pick up and breakfast from Mérida, if that's where you're staying. The full guided tour is a fascinating Mayan culture and history adventure with a visit to Ek Balam, a bike ride to explore local farming practices, a stopover at a milpa, a Mesoamerican crop growing system (with pozole and sweets made from regional crops), a journey to the k'áax, or jungle and the Cenote Xcanche. You can book your guided tour online here.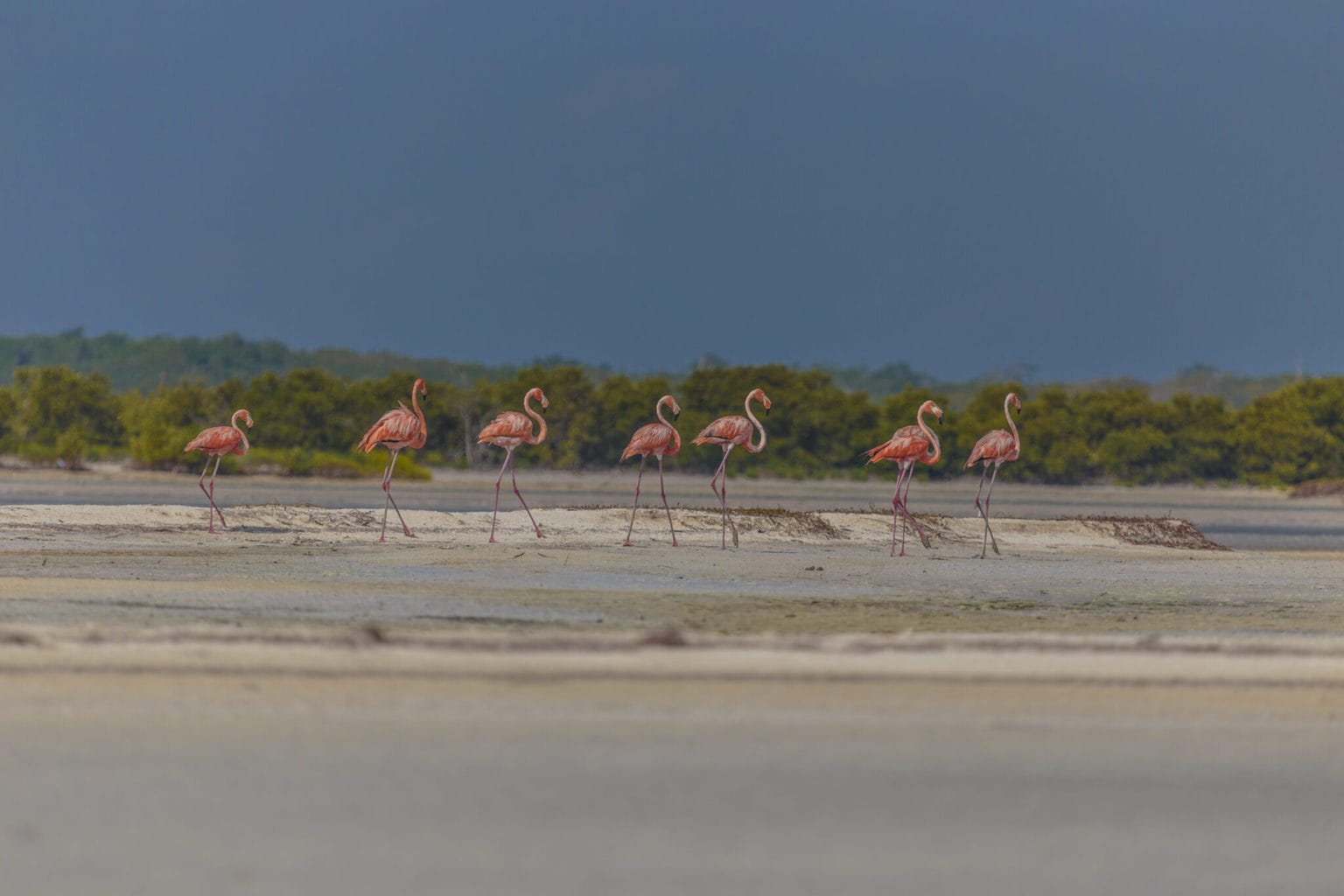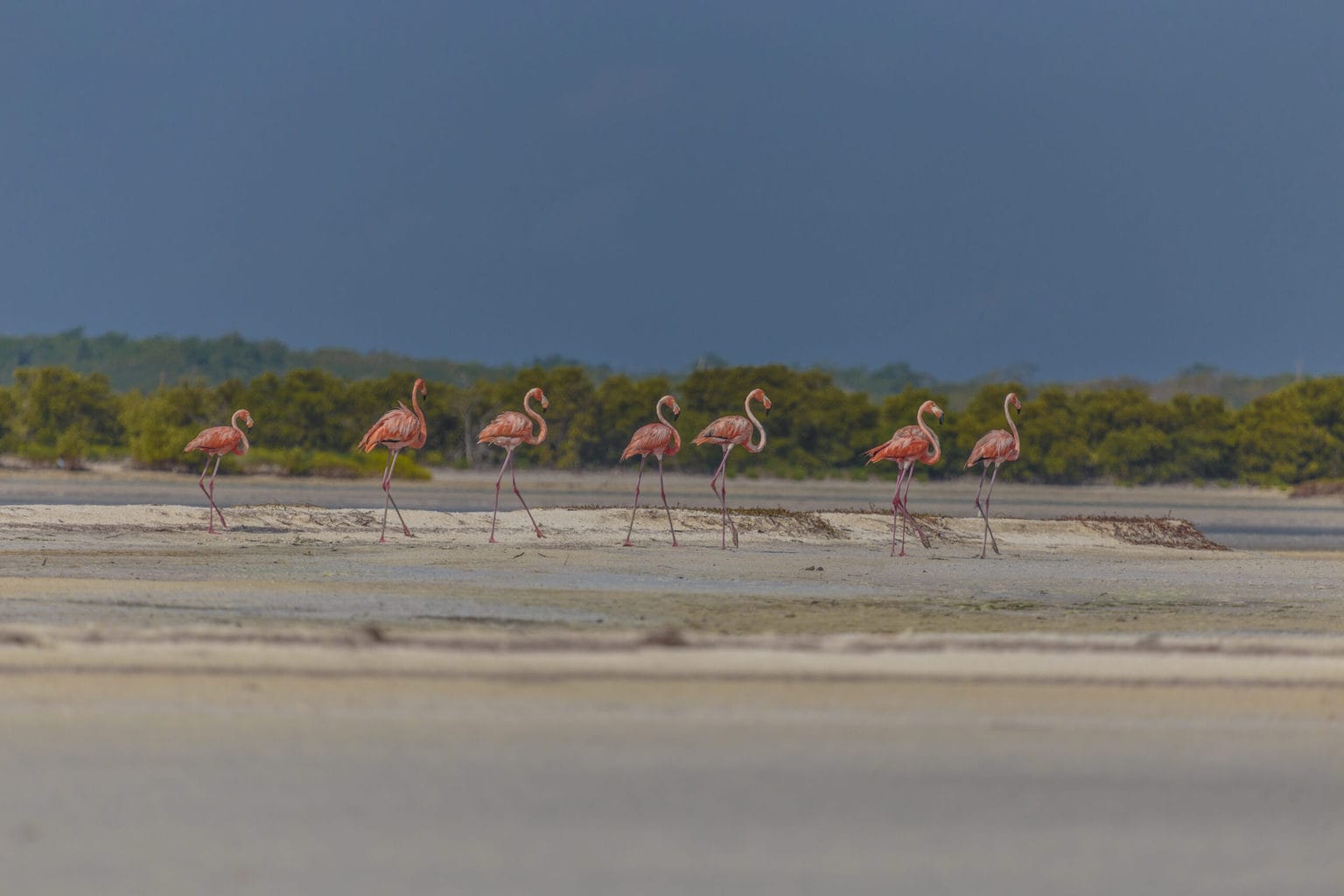 Late afternoon, you will reach Rio Lagartos, a very laid back fishermen village, very popular for being home to pink flamingos. A few people know that in this 60,000-acre territory, there are 400 bird species, 100 species of fish and 105 reptiles. The region was declared a protected reserve in 1999 for the preservation of the 8 ecosystems.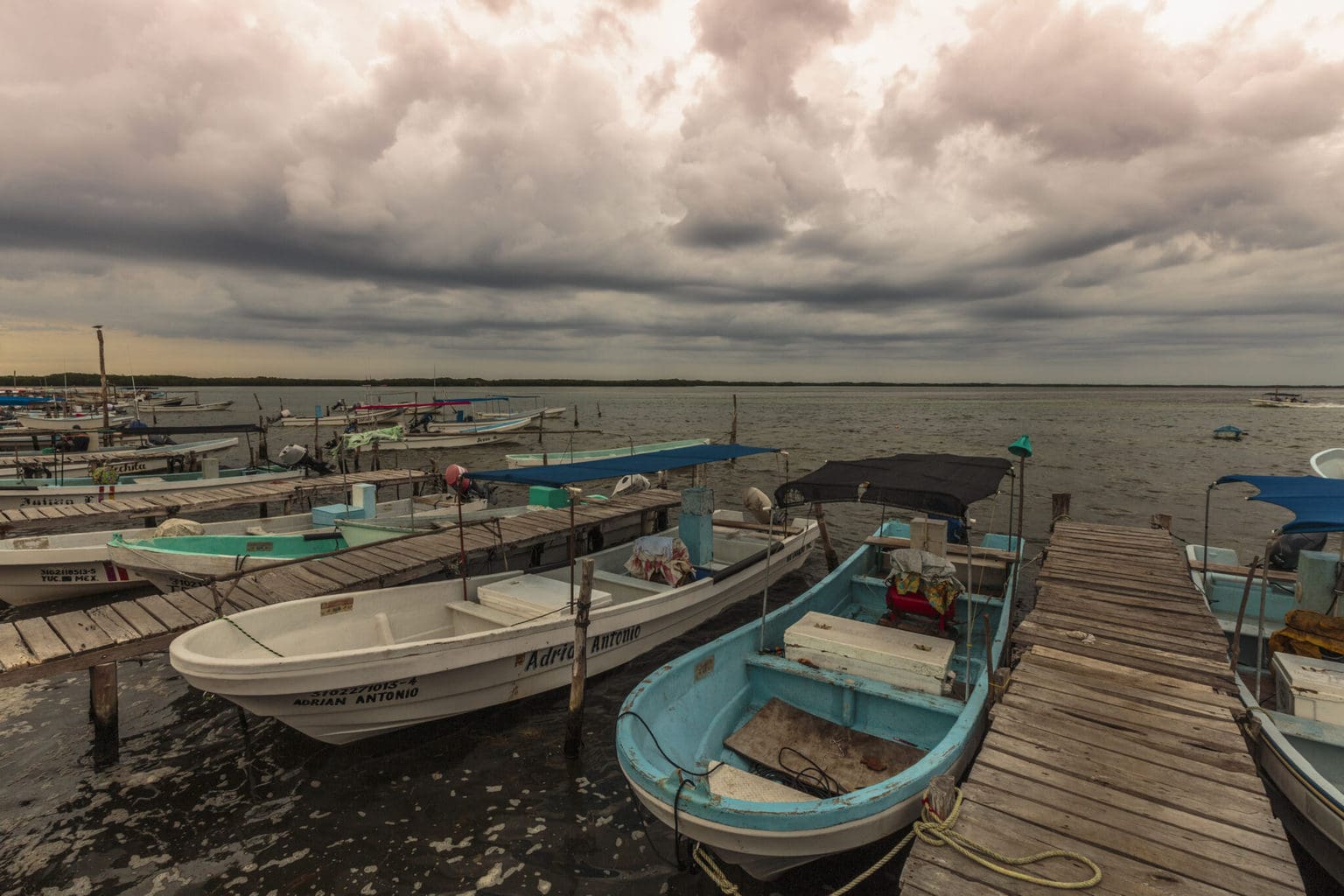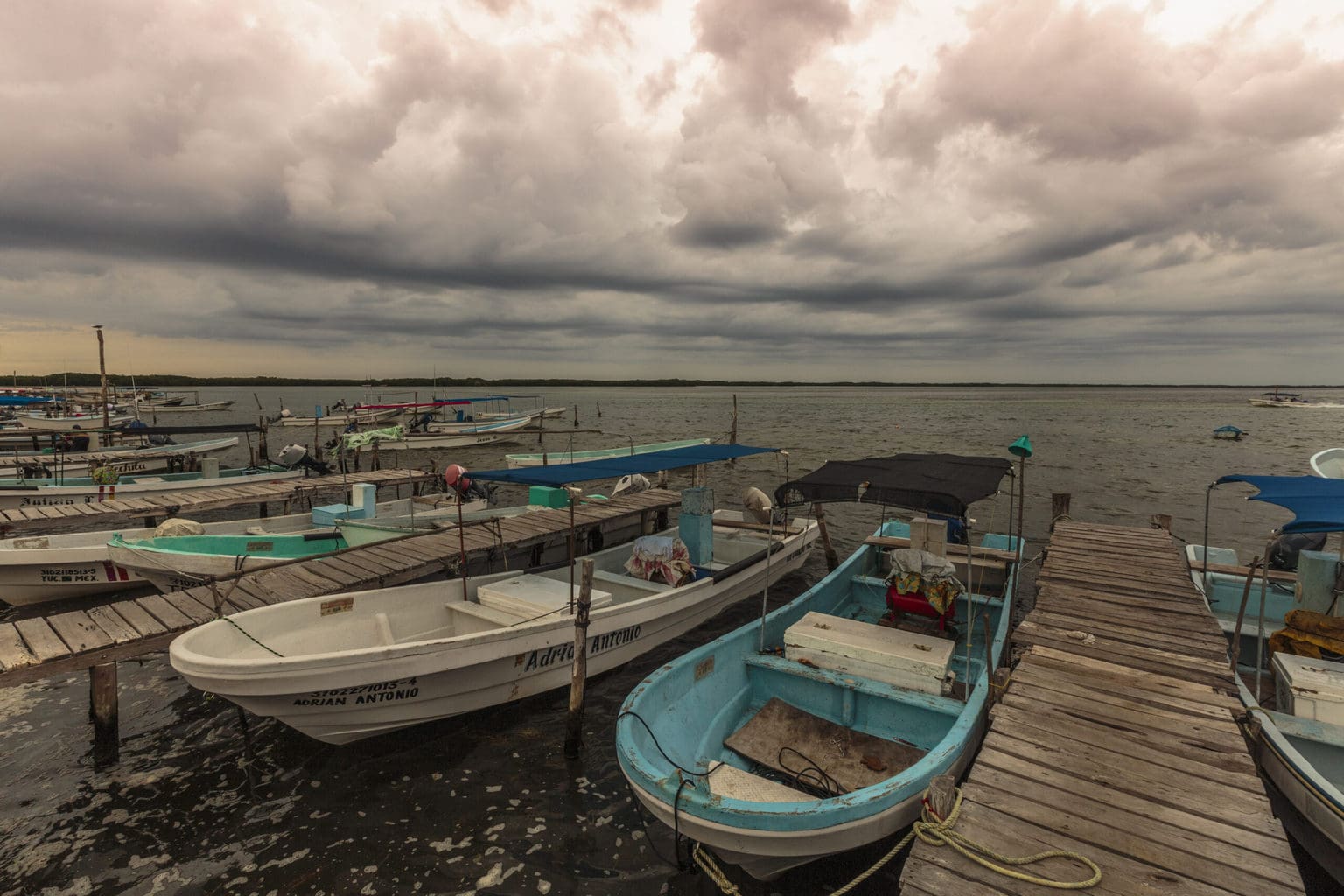 Once in Rio Lagartos, make sure you are by the seaside for the sunset. The convenient location of Rio Lagartos makes it possible to enjoy both sunsets and sunrises on the lagoon.
After a delicious fish-based meal you will want to have an early night to be ready and awake for the early morning wake up call.
Suggested hotels in Rio Lagartos
Day 3 – Rio Lagarto Tour of Las Coloradas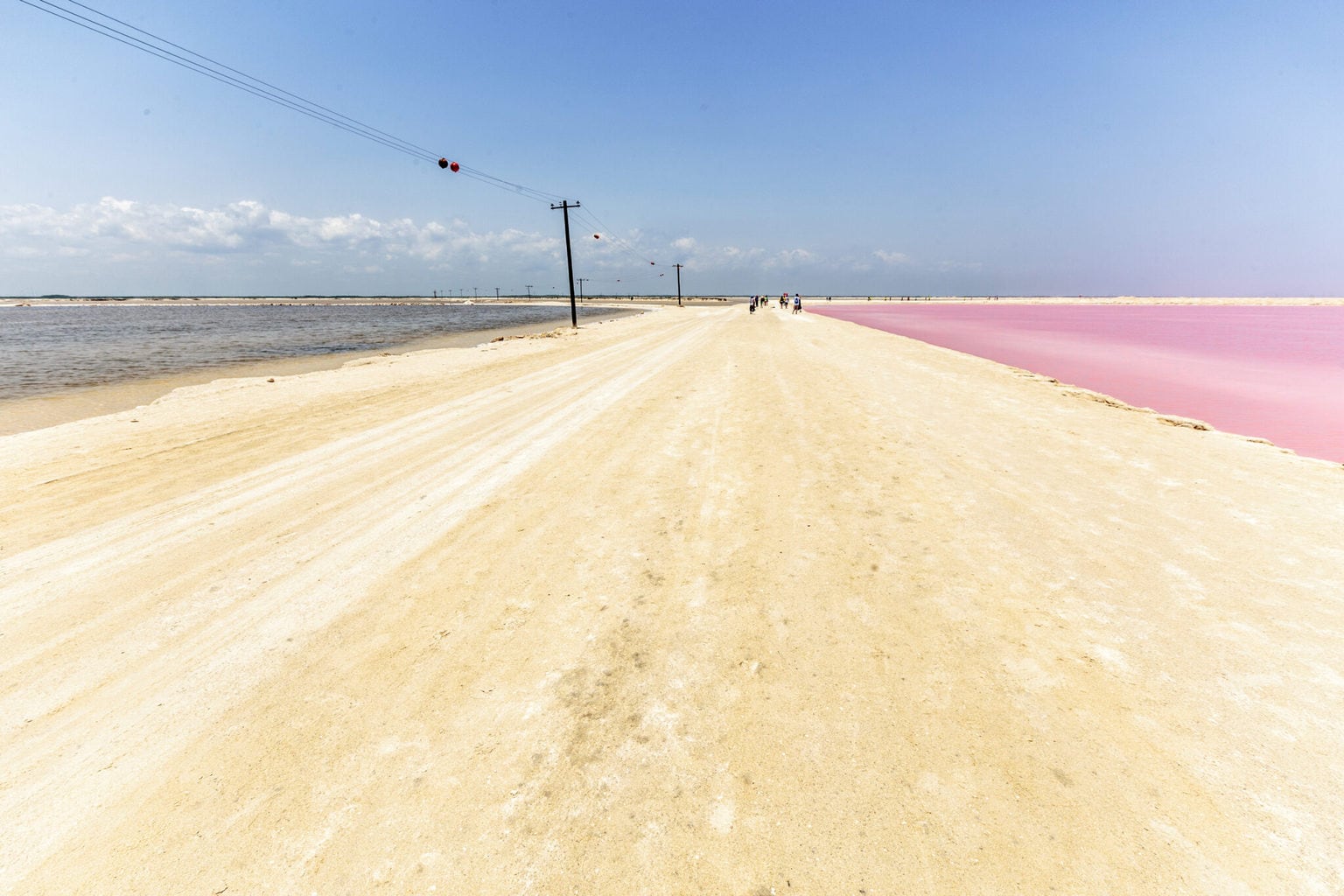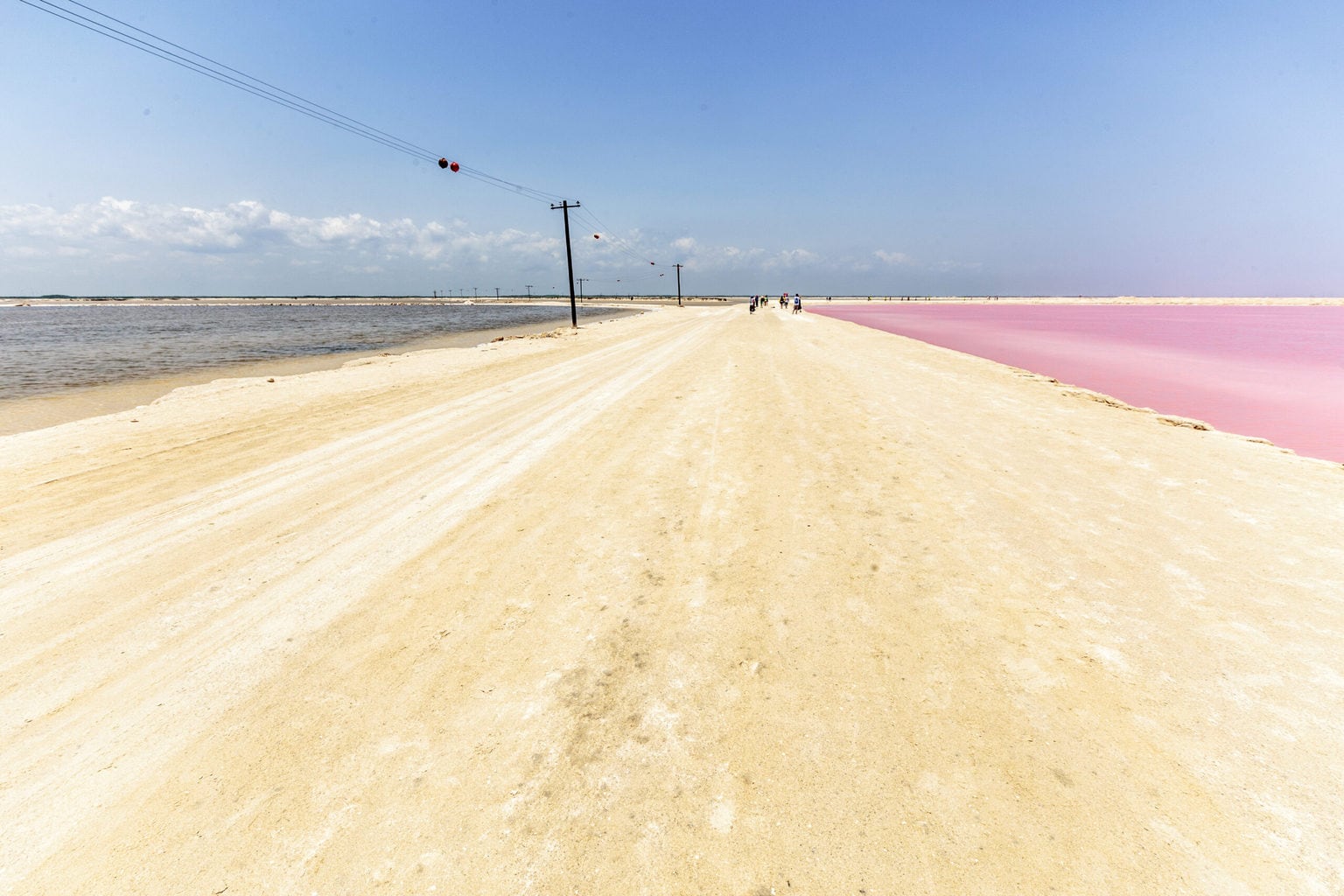 Make sure you are up and awake for day 3 on your Yucatan itinerary to admire the beautiful sunrise on the lagoon right before the tour.
I booked my tour with the best guide in town, William Canto. He's a biologist and a photographer, plus he's local. He knows the lagoon inside out and all the best spots. I booked a private tour with him and had a blast.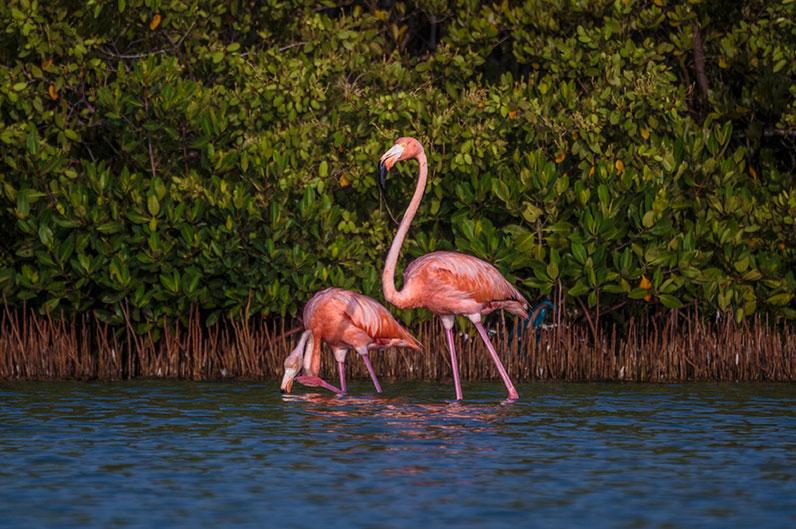 The boat tour includes a ride through the mangroves to spot birds and the big lizards (aka crocodiles) and, of course, the gracious pink flamingos.
You will go to the natural spa to cover your body in a healing clay and then to a beautiful beach where you can swim and rinse it off. I am not sure about the real healing powers of the clay but it's definitely fun.
The tour could last from 3 to 5 hours and if you book it privately you can plan ahead with the guide. Prices vary accordingly.
As a note, regardless of where you decide to book the tour, it would be advisable to arrange it ahead of time so that you can make sure you save your spot at the time you want.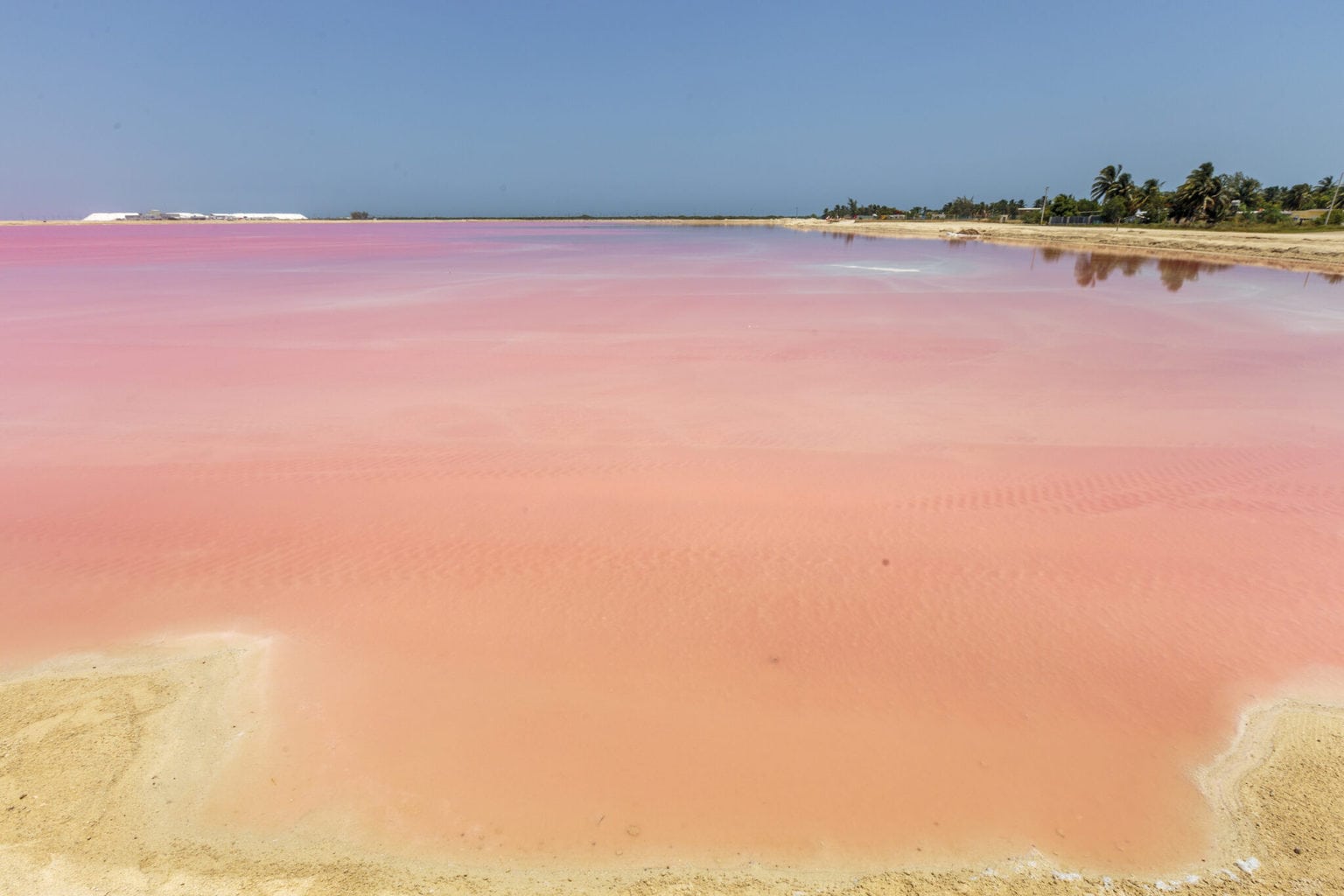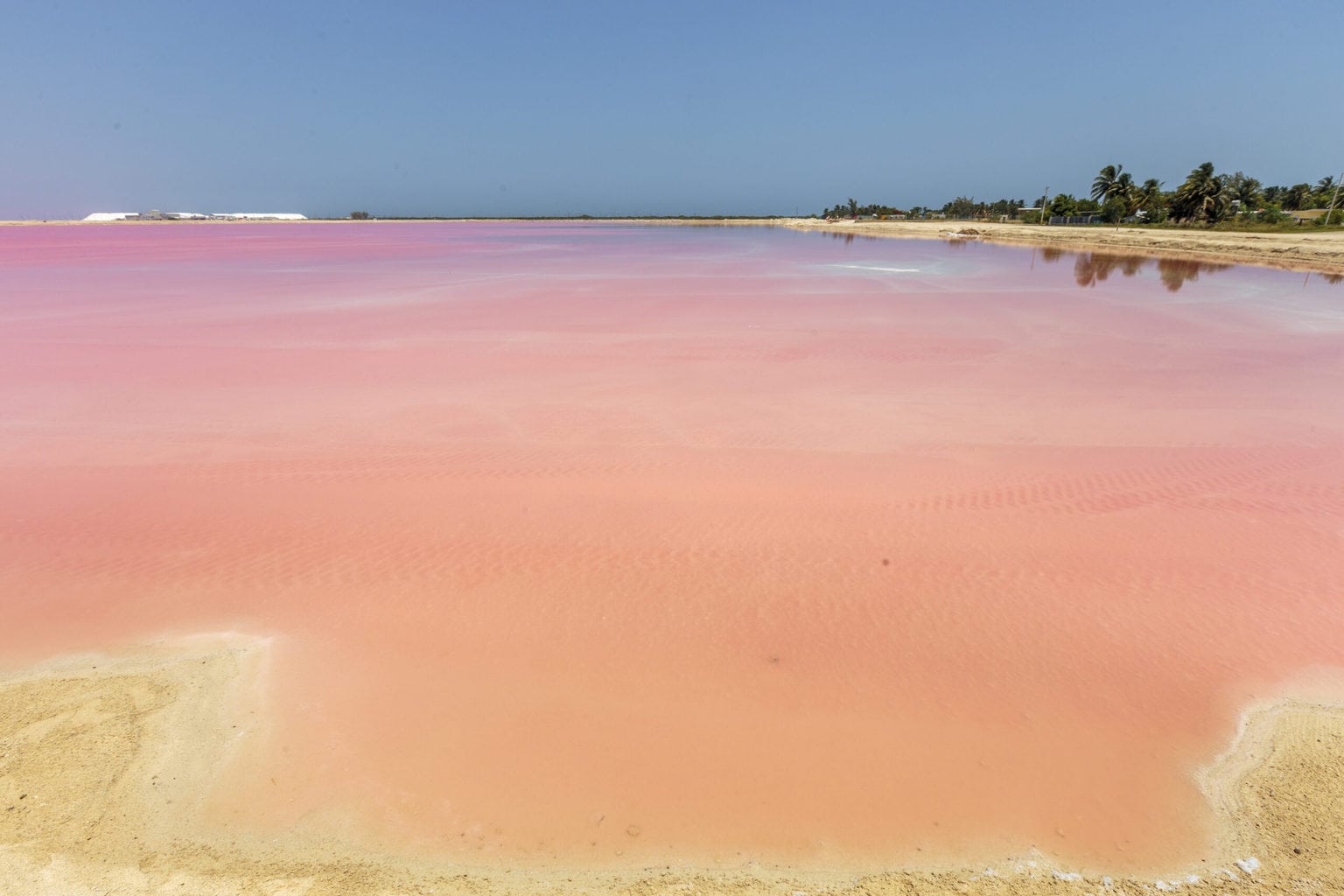 After the boat tour, you must visit the Insta-popular pink lakes of Las Coloradas, located only 30 minutes from Rio Lagartos. Once there, local guides will be waiting for you at the gate to show you around. You cannot enter the area on your own. It's only 50 pesos and besides helping the local community, it's worth the money.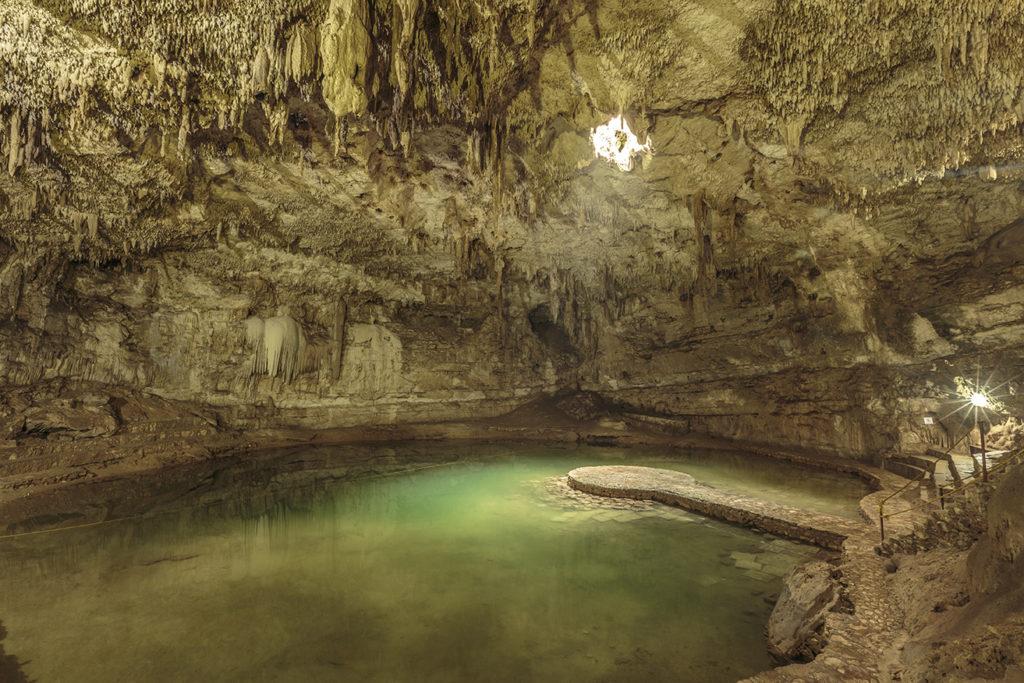 You will then drive to Valladolid where you will spend the night. The drive from Las Coloradas to Valladolid is only 2 hours and once you check into your hotel, you will have time to enjoy a nice walk around the plaza and try a Yucatecan dinner in one of the local restaurants.
Suggested hotels in Valladolid
Suggested Restaurants in Valladolid
Day 4 – Spend the day in Valladolid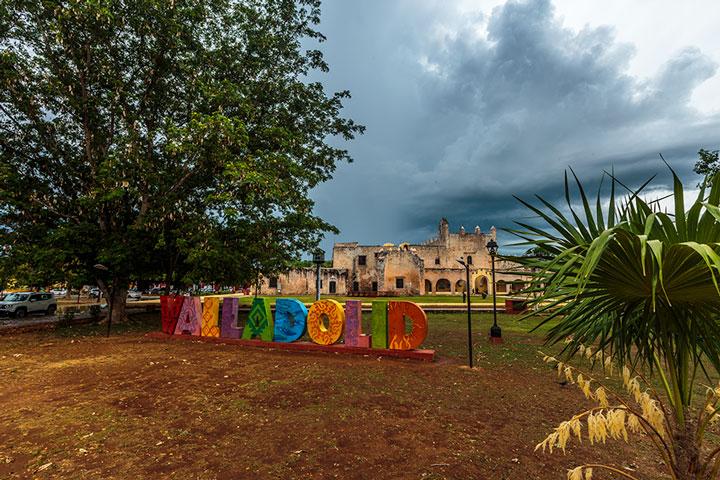 Valladolid is the first colonial city that you will find coming from Cancun or the Riviera Maya. It's what I call the getaway to the colonial Yucatan since it's where you have the first encounter with Mexican history and cultural heritage as well as the most important ruins in the Yucatan Peninsula.
There are many things to in Valladolid but since we only have one day, here are a few interesting activities that you could do
Visit the convent
Visit the private museum
Take a deep dive into the Cenote Zaci located in the heart of Valladolid historical center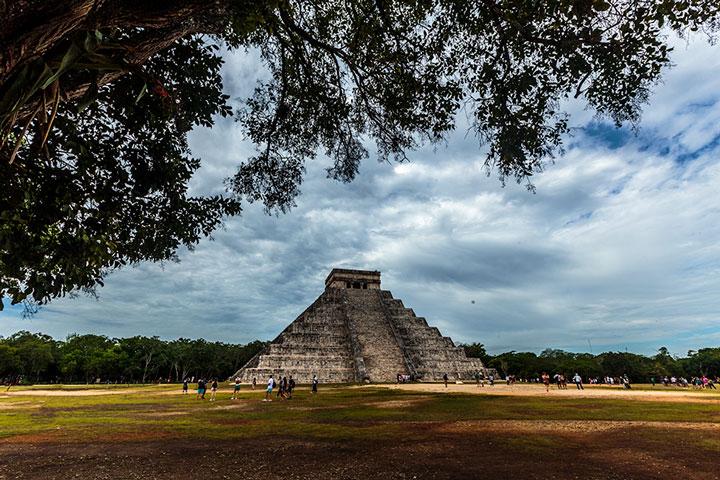 In Chichen-itza, besides the obvious temples, also make sure you get to the Sacred Cenote. You cannot swim there but you will see the beautiful Mot Mot turquoise birds, considered a sacred bird by the Mayan Civilization. Even if you are not into birding, it's a cute colorful bird with a long tail, worth seeing.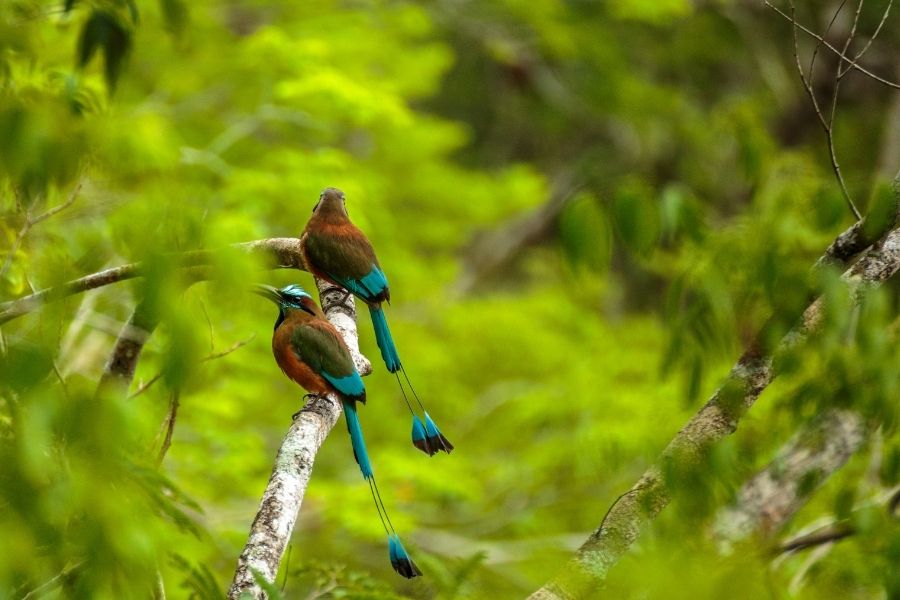 If you make time, at only 10 minutes ride from Chichen-Itza, you can find the cenote Ik kil, another very touristy spot, but if it's your first time in the area you might want to see it too. You will then spend the night in Valladolid so that you can try another restaurant and another typical Yucatecan dish.
Insider tip: If you wish to visit Chichen-Iza, the most popular and iconic Mayan site, and one of the 7 world wonders, I would leave very early, around 7:30 am, to get there before the crowd and the heat.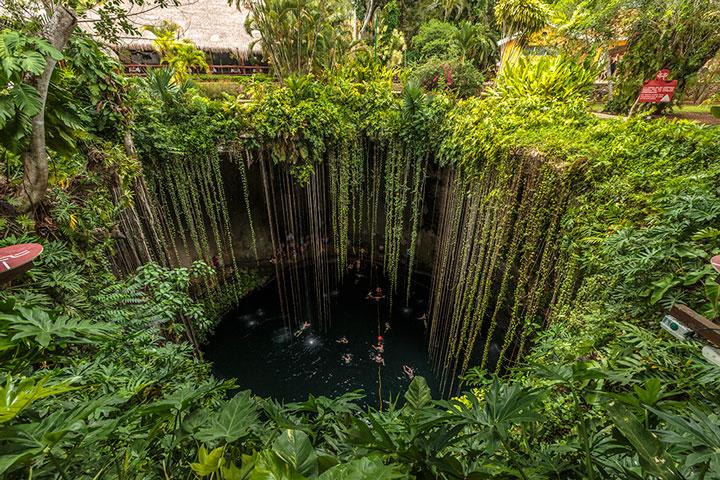 If you want to fit everything into this leg of your Yucatan itinerary but don't want the hassle of planning your journey, it's highly recommended to take a tour. This tour visits the ancient Mayan city of Chichen Itza, goes on a swim in the underground Ik Kil, and takes you on a guided journey of the Mayan civilization and exploration of the colonial city of Valladolid. Book online here.
Day 5 – Drive to Izamal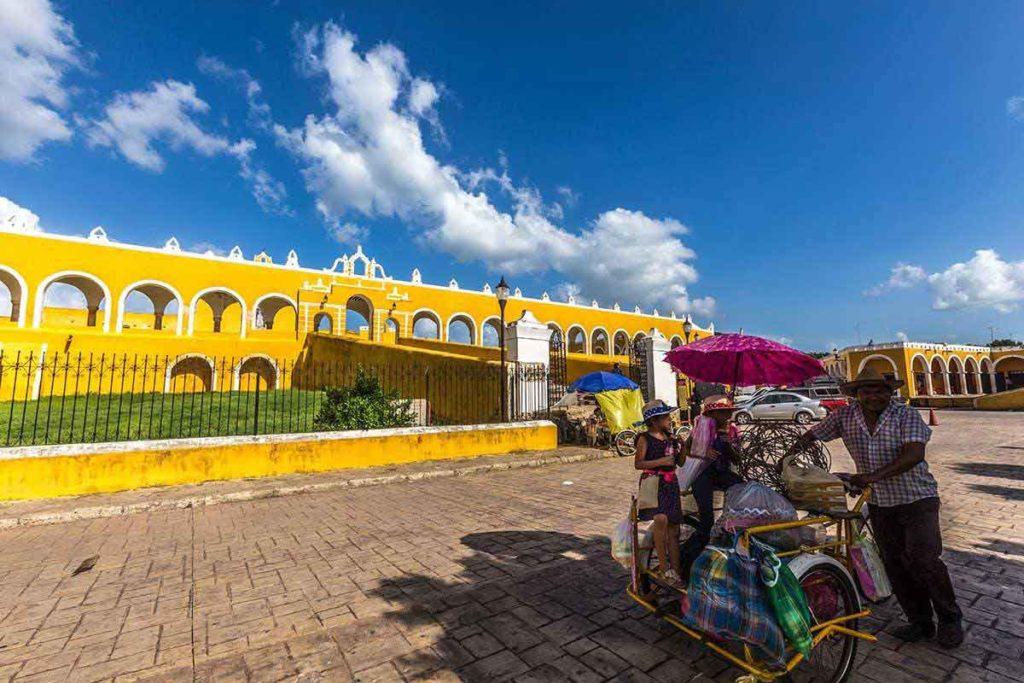 On day 5 of your Yucatan road trip, you'll visit Izamal at about 1.5 hours from Valladolid.
Izamal is also called the yellow town because all the buildings in the historical center are yellow.
Visit the monastery of San Antonio de Padua, walk around the city and have lunch in one of the restaurants by the main plaza. Try a quick 2 hour guided walking tour of Izamal for more insight into the area or a complete day trip with a visit to Cenotillo and Cenote Xooch.
Tonight you will sleep in Merida, I would choose a hotel in the historical center so that you are within a walking distance to the most important sites.
Merida is the capital of Yucatan and quite the cradle of colonial culture and architecture. Here you will learn a lot about Mexican history and heritage.
Suggested hotels in Merida:
Suggested restaurants in Merida
Day 6 – Full day in Merida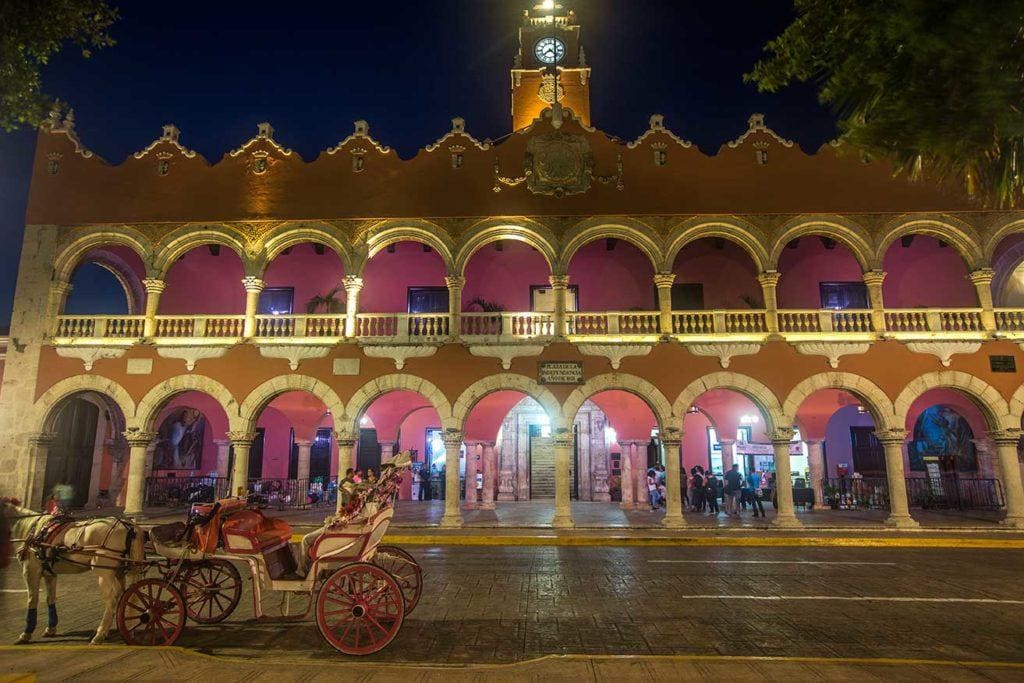 Among the many things to do in Merida, I would start with a free tour organized by the local tourist center, located in the main square, opposite the church.
It only lasts one hour but it's enough to learn about the history of the city and its main points of interest. The knowledgeable guides will take you around the most important iconic buildings and tell you many anecdotes and legends about the colonialism times and how Merida was built. It's a fun tour after which you will be more familiar with the city.
Merida is also the starting point for many of the tours of the region from snorkeling adventures to capote hopping extravaganzas. So you may want to check out all the options where you can visit after your free guided tour of the town. See a complete list of Merida tours here.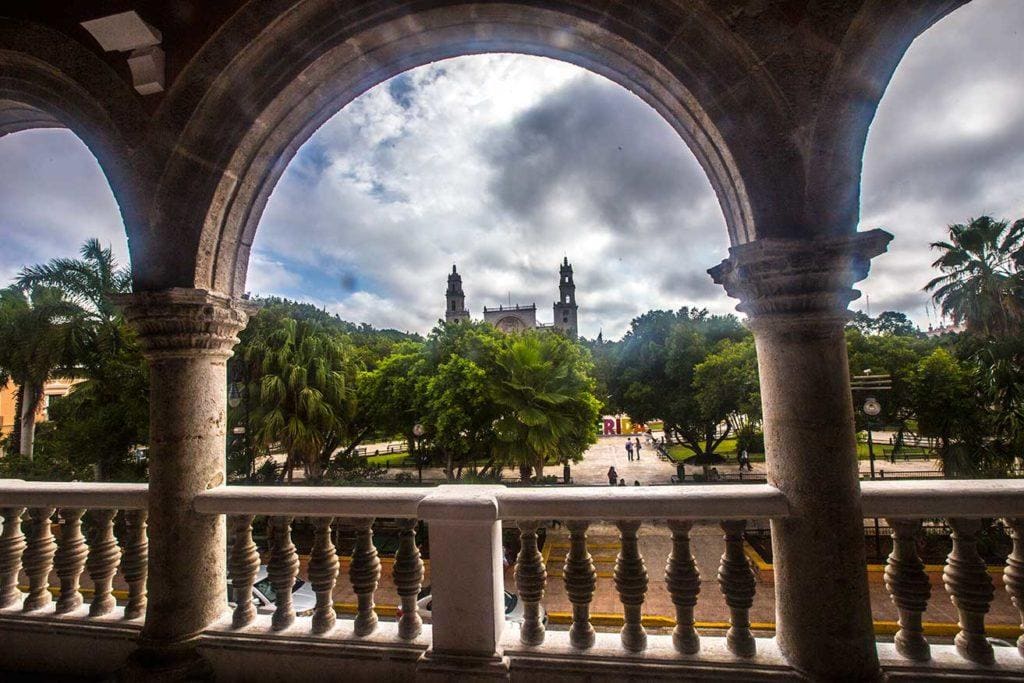 Afterward, you may check out the following sites:
Casa Montejo, the residence of the founder of the city, Montejo y León ("el Mozo"), and his family that was sold to the Bank of Mexico and transformed into an art gallery.
Museum of Contemporary Art, also known as El Museo Fernando García Ponce-Macay or just MACAY
Cathedral of San Ildefonso, considered the oldest cathedral built in Latin America
Palacio de Gobierno (Governor Palace) an important piece of history as its wall is painted by the local artist Fernando Pacheco whose art is mainly focused on representing Mayan history (also included in the tour)
Walk along the elegant Paseo Montejo, an interesting avenue built with the intent to mimic the Champs-Élysées
Take a walk in the picturesque and colorful local market
You will stay the night in Merida, so check out our hotel recommendations from Day 5.
Day 7 – Uxmal archeological site and Luxury Hacienda Temozon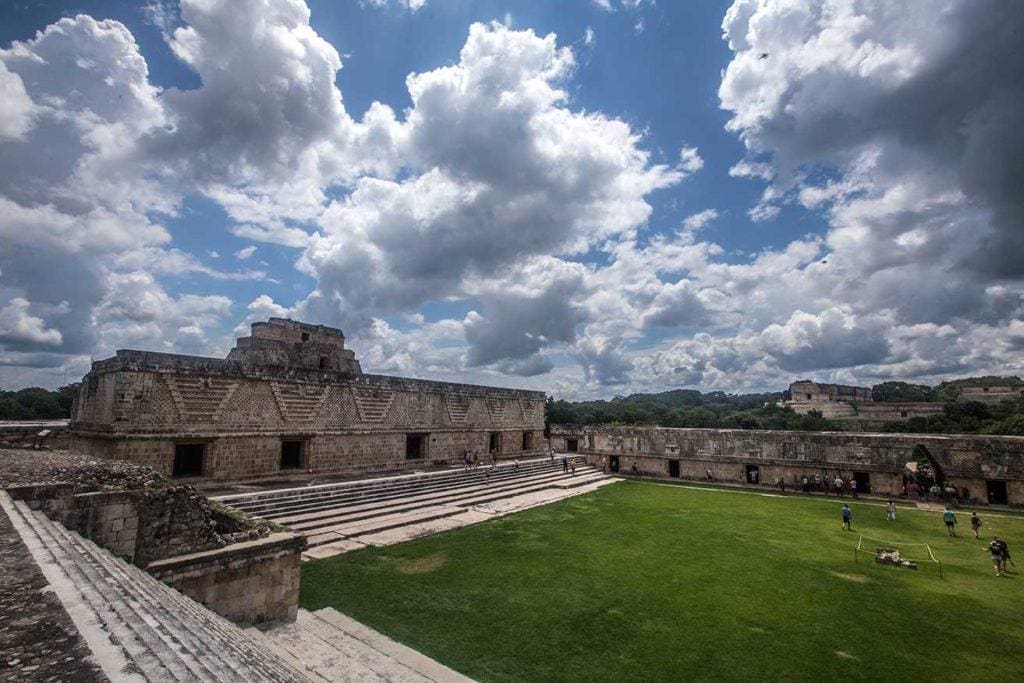 On Day 7 of your Yucatan itinerary, you will leave Merida and explore Uxmal's ancient Mayan site. Although it has become quite popular, it still preserves its magical atmosphere. Uxmal is, in my opinion, one of the most interesting and beautiful Mayan cities to explore. I would hire a local guide here, to learn more about each temple and history. Or even leave all your luggage at the hotel in Merida and take a day tour to Uxmal which will drop you back at your hotel. Book online here.
After the visit to Uxmal, you could either check out another less known site of the Ruta Puuc in the nearby area. My favorite is Sayil. There is a strong chance that you will have the site all for yourself, a mystical experience.
Otherwise, you can head to your hotel and get pampered.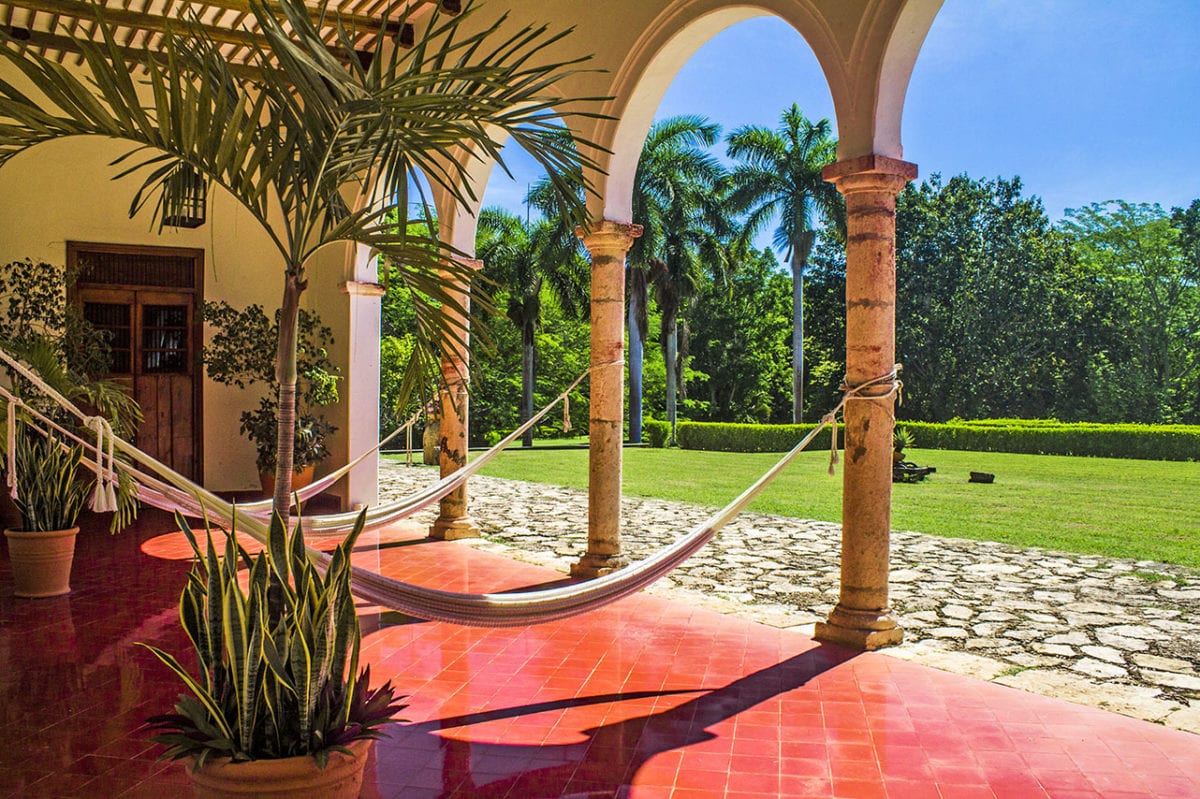 In fact, your hotel for tonight will be the spectacular Hacienda Temozon, an old historical mansion (Hacienda) that has been turned into a luxury resort, part of the Marriott Luxury collection.
The old building, located in a small village just outside Merida, has preserved the original structure and turned into a spectacular hotel with modern and world-class amenities and a charming vintage feel.
I am sure that you will want to stay longer than one night that your Yucatan itinerary allows, but the boho-chic Tulum is waiting for you in the next couple of days and you wouldn't want to miss it.
Day 8-10 – Explore Tulum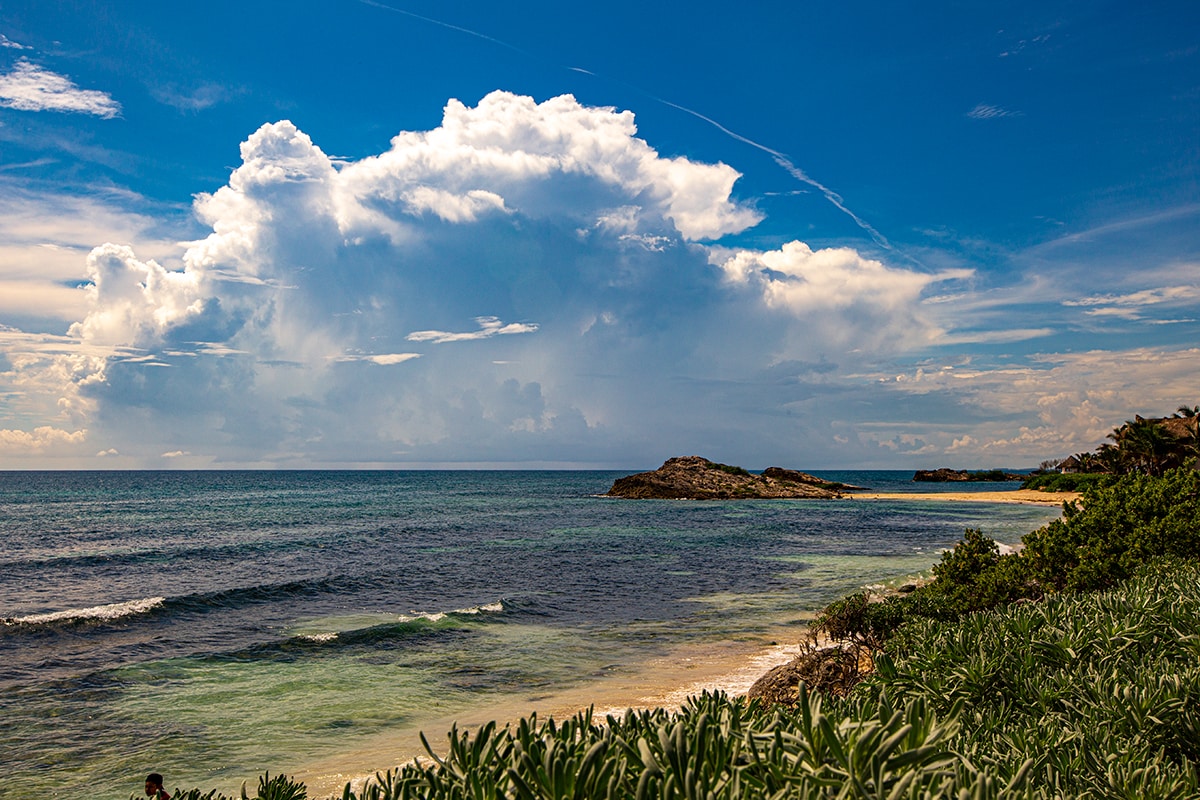 Enjoy the morning in your beautiful hacienda with a delicious breakfast and some time by the pool or get pampered at the Spa before leaving for Tulum.
Keep in mind though that the drive will be about 5 hours long and you don't want to be on the road at night, so you should get going not later than 1 pm.
Since you will have only 2 days in Tulum on this leg of your Yucatan itinerary you should book a hotel on the beach to make the most of your stay. Tulum beach is where the trendiest and cutest hotels are located and the perfect place to relax after a week of driving and exploring.
There are so many things to do in Tulum that you could stay for another couple of weeks. But if you stick to the two days of our itinerary you may want to choose among the following activities.
Bask in the sun and get pampered in your 5 stars beach hotel
Visit one of the Cenotes in the surroundings
Visit the only archeological Mayan site on the beach
Take a snorkeling trip from the beach
Take a boat tour to Sian ka'an
Overwhelmed by all the options of things to do in and around Tulum? Why not take one of the many tours of the area. There are really so many options to choose from which are all quite amazing. See a complete list of activities in Tulum here.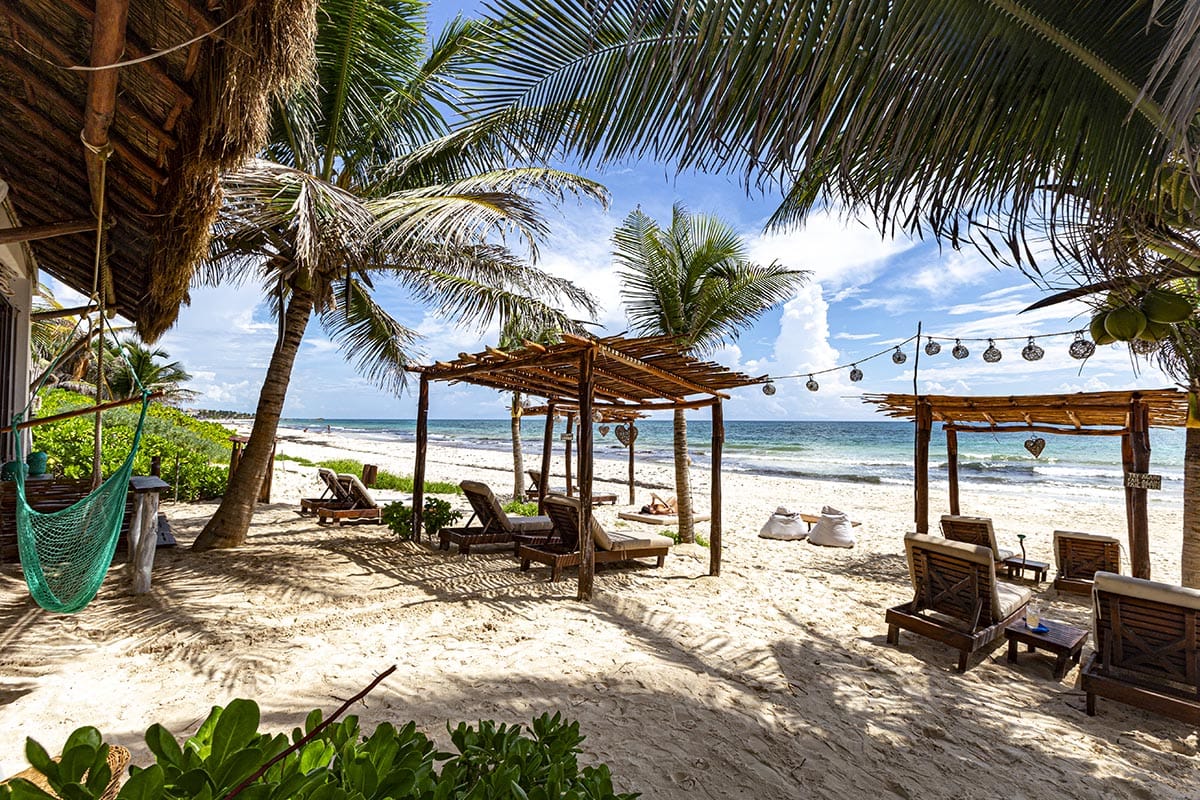 Suggested beach hotels in Tulum:
Suggested Restaurants in Tulum
I am sure after this Yucatan itinerary you will leave with a better knowledge of the Mexican culture but most of all with the desire to come back again soon.
If you are leaving from Cancun Airport consider about a 3-hour drive from Tulum and some time to drop off the car. Also be reminded that international flights require you to check-in at least 2 hours before departure.
BIO
Isabella Biava travels for the sake of traveling and the journey is her destination. On Boundlessroads.com she shares solo female oriented travel guides, practical information about the nomadic lifestyle, and travel stories, as well as her photography.