Heading to Mexico's Jalisco and Nayarit Coast and wondering about things to do, places to see or other activities in Puerto Vallarta and surroundings? This guide is for you. And also, don't forget to read about the things you should NOT do in Puerto Vallarta at the bottom of this post.
Mexico is a marine lover's paradise but it is also plagued with less than ethical encounters and activities that you should be aware of. Avoid those. They're bad for the animals, they are bad for the environment, they are bad for the future of the Earth.
Things to do in Puerto Vallarta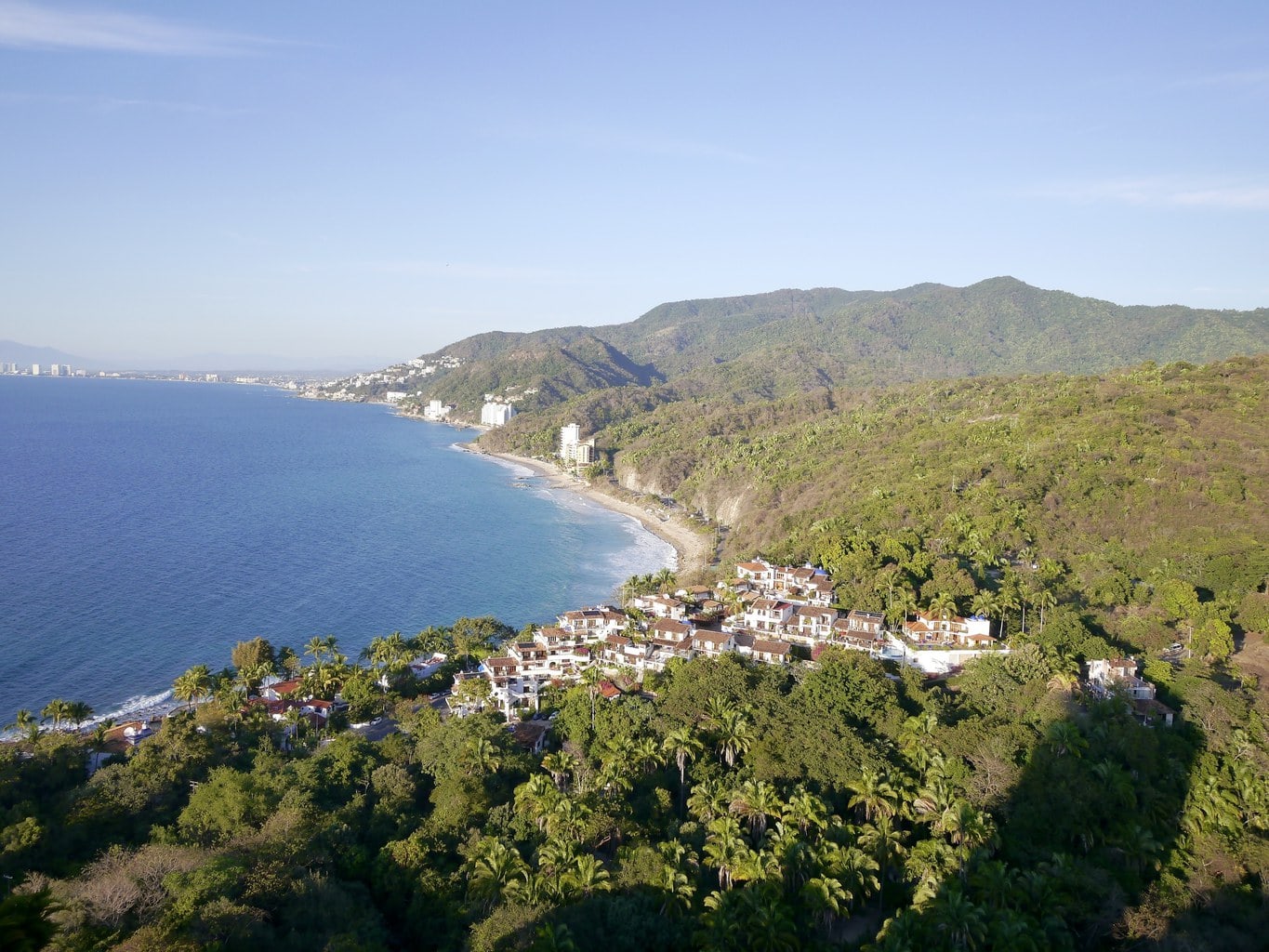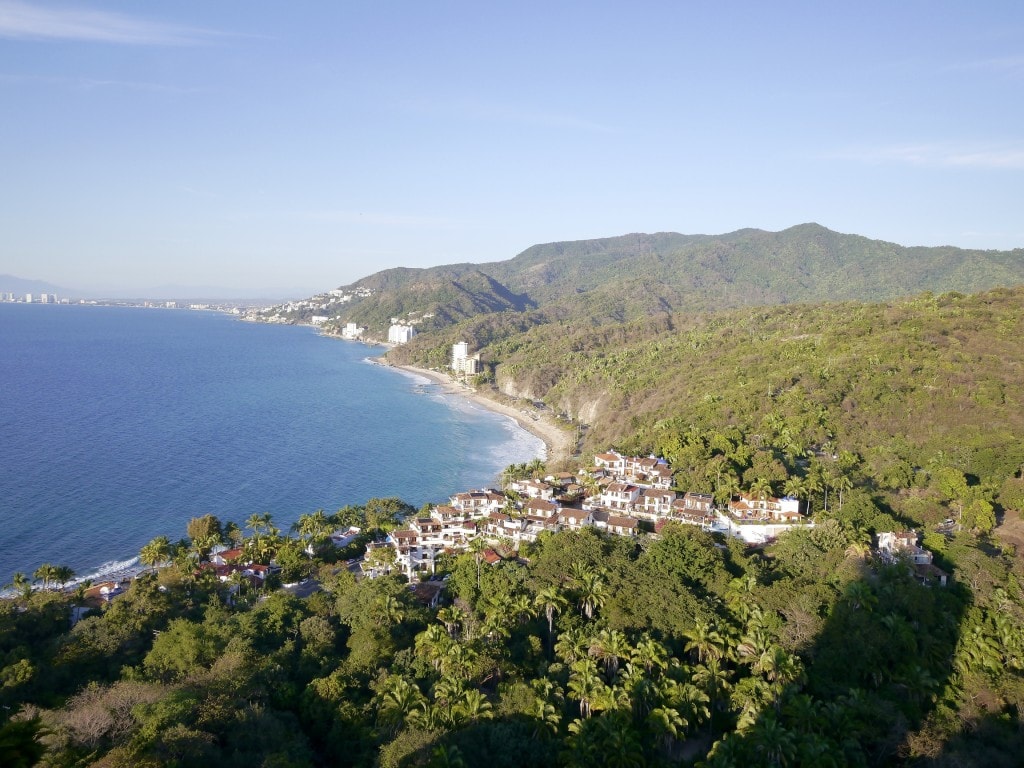 Puerto Vallarta is a relatively large city with much to explore. Before it became a famous vacation destination thanks to Hollywood, the town was an important Mexican Pueblo filled with traditions and heritage. The backdrop for famous 1964 Richard Burton and Ava Gardner movie The night of the Iguana, Puerto Vallarta is a mix of old and new, quiet and crazy, couples and families, Spring Breakers and hippies.
When Burton and Elizabeth Taylor discovered it in 1964, they immediately fell in love with the city, turning it into one of Mexico's most popular destinations. In fact, Burton bought a house, Villa Kimberly, where they were staying during the filming, as a gift for Taylor's 32nd birthday, a month before they got married.
Thanks to its location by the sea but also near the mountains of Jalisco, Puerto Vallarta has the sea, the beaches, the mountains and the culture, including delicious Mexican food. It is not an artificial city created to attract tourism. The tourists came after the city had already been formed.
If you are looking for activities to do, here are a few suggestions and ideas to keep you occupied during your time in Puerto Vallarta. If you are wondering how to get into Puerto Vallarta from the airport, you can either hire your own car if you're going to be driving. Alternatively you can take a or, if you are planning a luxe escape, a private transfer in a luxury Mercedes.
Walk along the Malecon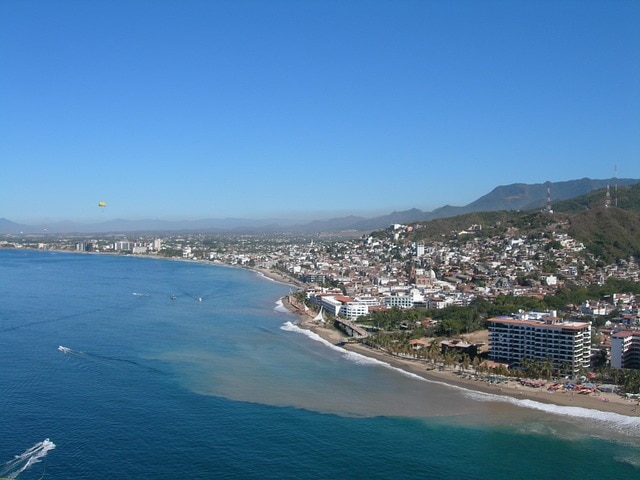 The famous Cuban Malecon has a local derivative here, right at the waterfront of Puerto Vallarta. Though a relatively uninspiring bit of beach, mostly made of boulders and rocks rather than fine sand, the Malecon is an explosion of colours, sounds and smells. Akin to Les Rambles in Barcelona, this is the place where street sellers, food vendors, entertainers, humans statues, bars, stores and nightclubs combine to provide the city with a constant feeling of buzz and rush.
Whether during the day or at night, you can buy a super sized local doughnut, admire talented performers or simply take a stroll, hand holding, along the sea breeze. Don't miss Los Arcos, a few arches by a plaza that are a symbol of the city.
A great way to explore the Malecon and other parts of Puetro Vallarta is to take a personalised tour of the city. Get your shopping done, see historical sites, go on a distillery tour, have a tequila tasting and take a leisurely stroll along some of the most beautiful areas of the city with a local tour guide. You can book your tour online here.
Cuale River Island
When the river Cuale broke into two arms, in the middle of Puerto Vallarta old Town, it created an island. Today, the island is filled with galleries, shaded areas, markets and quaint gardens. The river splits the town into two parts, north of it, the downtown area and South of it, the Romantic or Old Town Area (also known as Zona Romantica, The Romantic Zone, or Viejo Vallarta).
Take one of the pretty pedestrian bridges into the island and enter a world of culture, traditions and art.
Parroquia de Nuestra Senora de Guadalupe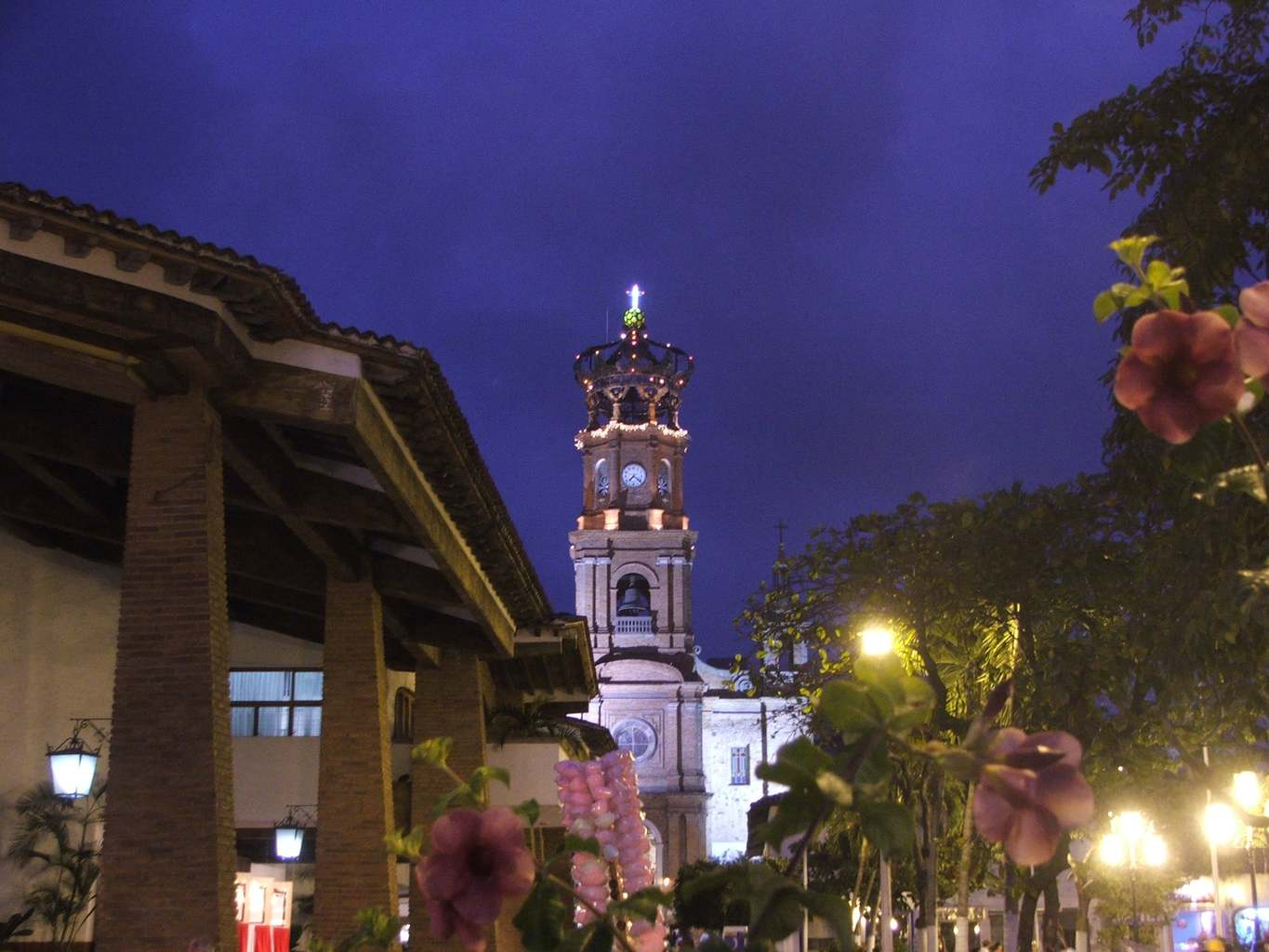 This church is the emblem of the city. It is devoted to the Virgin of Guadalupe and it towers above Puerto Vallarta's skyline. It is topped with a crown held by angels and the sound of its bell can be heard from across town. Main celebrations happen from 1st to 12th December every year to commemorate the appearance of the virgin to a farmer in 1531. It is a Christian and an Aztec celebration.
Sunbathe in Playa de los muertos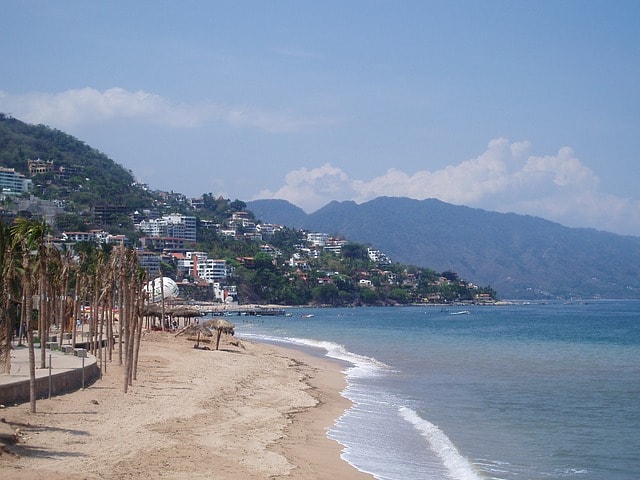 Although the name is not very inviting (translating as Beach of the Dead), this is the prettiest beach in town. Although this part of Mexico does not have the fine sandy beaches of the Caribbean, the sea is a deep blue and clear and the beach pleasant. But be ready for crowds of locals and visitors laying their towels in the day's heat. Enjoy prawns or lobster for lunch.
Stroll along Gringo Gulch
Even before Puerto Vallarta imploded in the international circuit as the most romantic beach destination thanks to Burton and Taylor's love affair, the town had started to become famous with expats and visitors from the US. Those early arrivals decided to build houses on the hill above the downtown area.
Thanks to one of the earliest residents to arrive, Fernando "Freddy" Romero, the Gringo Gulch neighbourhood, as it was later called to allude to the English speaking visitors, did not follow the then popular modern trends in architecture but rather the traditional way houses were historically built in Puerto Vallarta: red tiled roofs, white stone facades and iron apliques. A walk in that area is as scenic as it is filled with memories. Watch the movie first.
Go on a day trip to Marieta islands
Find an outfit that will take you to the Marietas to swim and snorkel and explore Hidden Beach. But beware, Hidden Beach is not always easily accessible and, at high tide, you would have to be a very strong swimmer to get under the rocks and into the open beach. It is not easy and it is not always safe. Waters there are rough so don't keep your hopes high as the weather can be unpredictable.
Go on a road trip to Sayulita and Punta Mita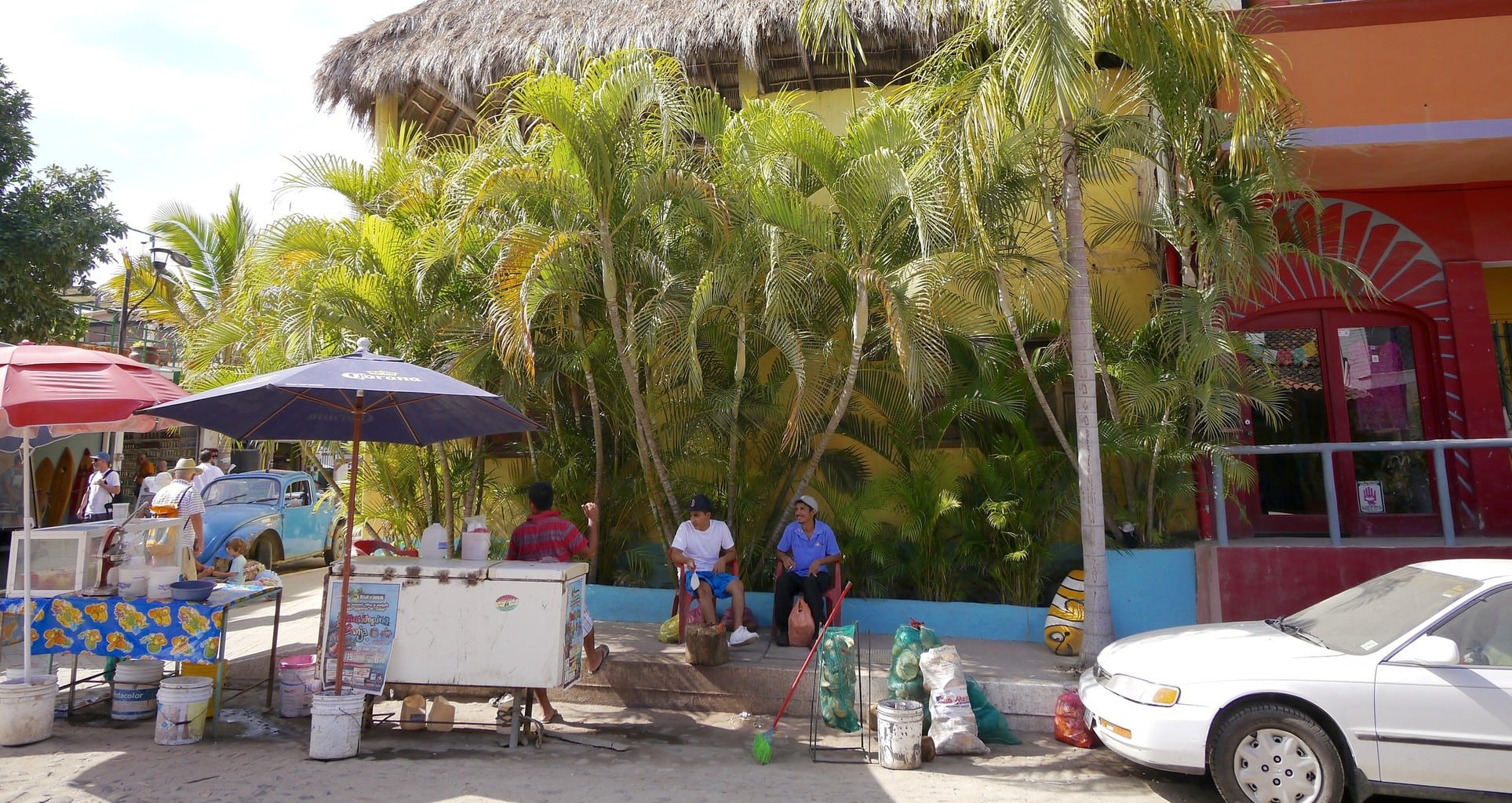 The best way to explore the area is to rent your own car and cruise around. This way, you will also have the chance of visiting posh Punta Mita and hippie Sayulita as well as exploring the lesser known beaches and towns along the way. If you want ideas on a day road tripping the area, I did it and here are my suggestions. You can also stay at one of the best hotels in Sayulita to complete your day trip.
There are also day trips available if you book online. The tour is 6 hours long and is great if you're spending a bit longer in Puerto Vallarta and have a day to spare. Book your Sayulita excursion online here.
Article continues below…
Here's my guide to Sayulita for those looking to take a short trip or check out where to stay in Sayulita
Enjoy the local food at a Cenaduria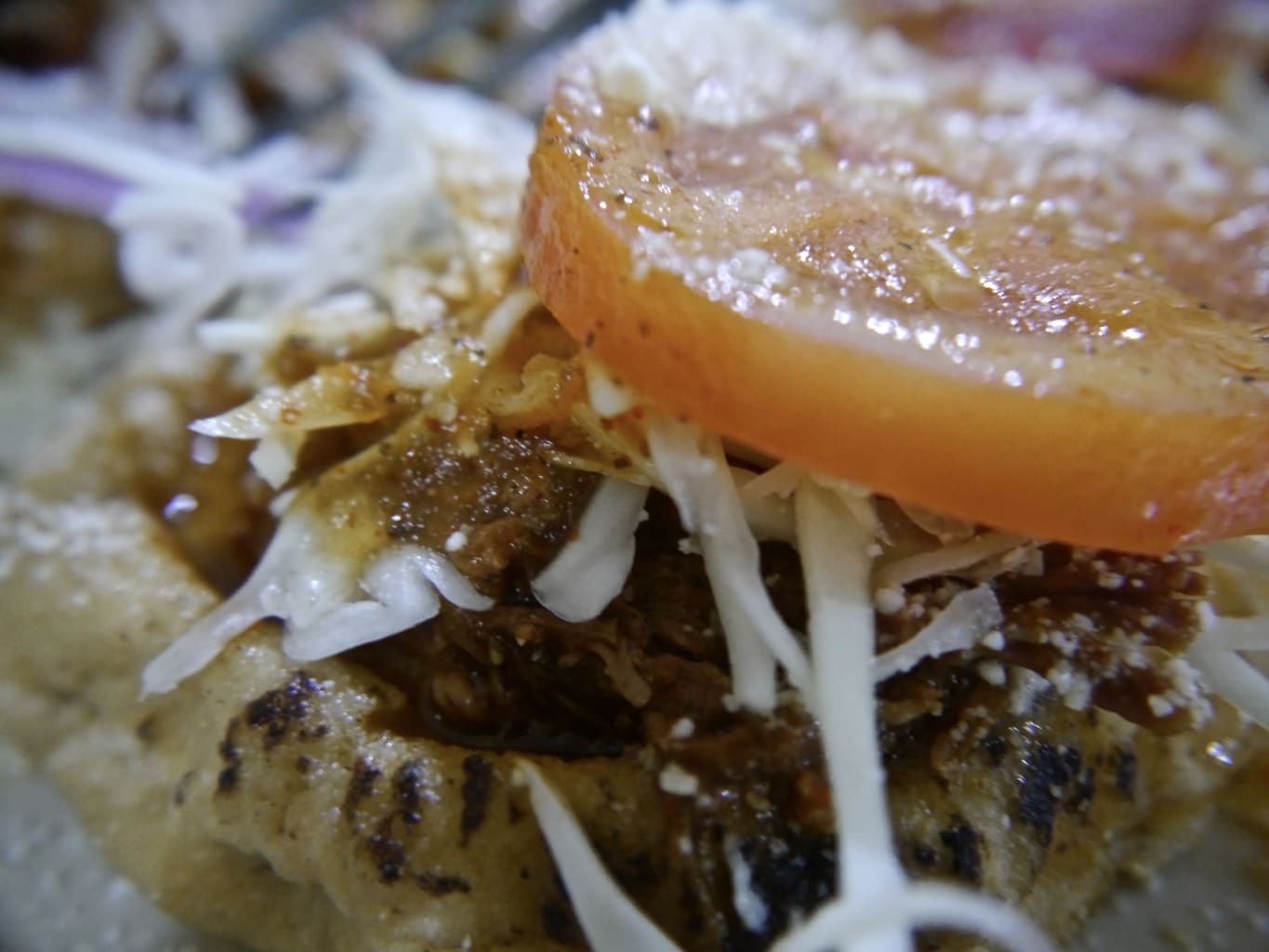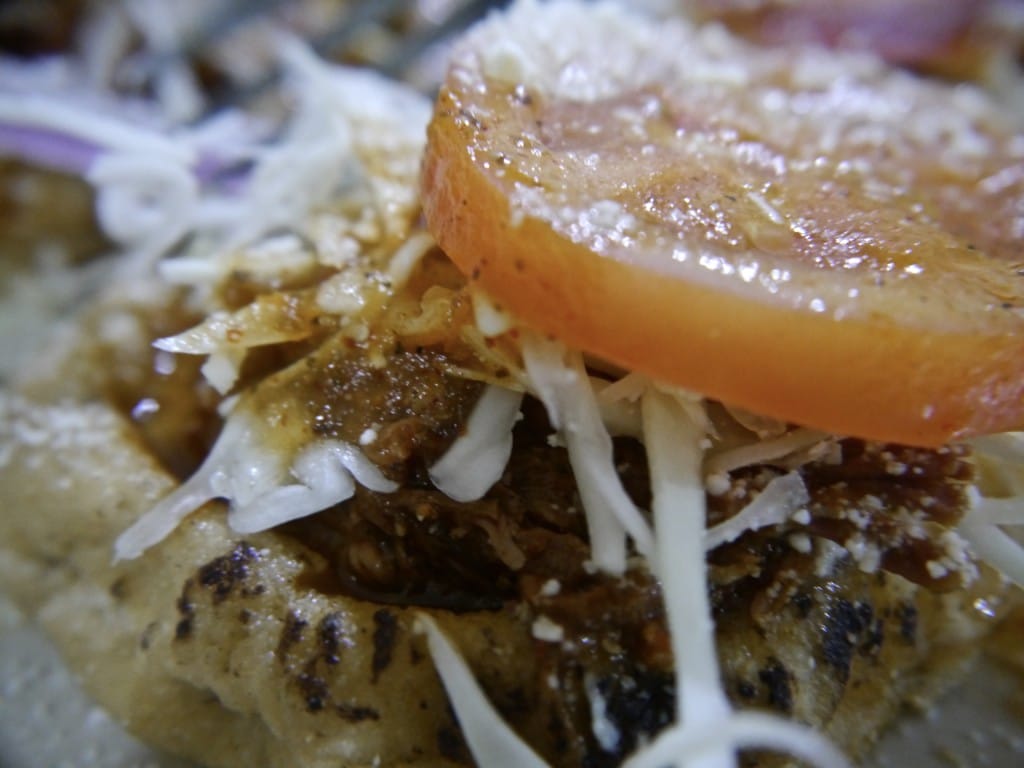 I am glad we asked some locals for recommendations on the places they go for food. Mexico has great food, fresh ingredients and fabulous weather so everywhere we ate we had a great meal, be it at the basic beach huts, at a random restaurant by the beach or at the high-end fine dining places but, what I found particularly great were the Cenadurias. Reminiscent of the Cuban Paladares, cenadurias felt like having dinner at a friend's house living room.
They are small family businesses where a few generations work preparing and serving the food. Meals are simple, often based on the same ingredients, but are the freshest most lovingly made dishes. We tried the very well known Cenaduria Celia and it was very recommendable.
If you don't want to trawl Tripadvisor to see the best places to eat in Puerto Vallarta, you can take a foodie tour of the city that visits seven carefully selected spots to try out some authentic Mexican cuisine. Explore the tastes of family-owned restaurants and even snack on freshly produced tortillas right off the conveyer belt. Book your three hour foodie tour of Puerto Vallarta here.
After you've satisfied your tummies, you can join a highly rated Nightlife Tour of Puerto Vallarta where you go bar and club hopping with an open bar. A few of the places you'll visit is the famous Señor Frog's Bar, trendy Mandala Nightclub and the always fun La Vaquita Nightclub. You can book your nightlife party tour here.
Walk along the romantic cobblestoned area
Puerto Vallarta is a very old colonial city and the remnants of that can be visibly seen in the cobblestoned narrow streets of the old town. It is as unpleasant to walk on as it is mesmerising and romantic. Walk, hand in hand, under the colourful bougainvillea hanging from gardens and balconies. The air is quieter away from the beach and you can see the real Mexico behind the souvenir shops. Don't miss a little exploration.
Things not to do in Puerto Vallarta
As a terribly popular tourist destination with thousands of coast to be proud of, Mexico is also the source of many a disputed and conflicting view on ethical tourism. I wanted to also highlight the activities and tours in Puerto Vallarta that you should avoid. I believe that awareness is the only way travelers have to make an educated decision on whether they want to support a business or activity or not.
Do not support the captive dolphin industry
One of the most typical tours to take from Puerto Vallarta is to Marieta Islands to see Hidden Beach and swim with the dolphins. Don't. Just don't. In my trip, I tried by all means to find a tour operator that would not include dolphin swimming as part of their tours to Marieta Islands. I failed.
What is more, almost everyone I asked, at the hotel and in town, thought I was sort of an insane hippie woman, why would I think swimming with dolphins was wrong? Instead of me trying to explain this to you, here is a fine article related to the time when Mexico hosted the travel Bloggers Exchange meeting.
Most vocal travel bloggers refused to attend and threatened to boycott the meeting if the dolphin tours in Cancun were part of the program. Again, they were not crazy. It is simple. Dolphins are captured and kept in captivity for you to be able to pat or ride them.
They are trained and kept separate for the rest of their lives. They no longer have freedom and their whole day is spent with tourists. Dolphins are wild intelligent animals and they are not the tamed silly smiley creatures they are made to look. You should not patronise this any further.
But let me also tell you a little personal story. In 2001, in my first ever trip out of Spain, I went to Cuba. Little did I know back then about ethical travel and tourism and I ended up in an enclosure at sea to swim with dolphins. One of them bit me on the foot. They were agitated, nervous about all of us jumping and screaming before getting in the water and, as I was the first one, I had the privilege of taking a souvenir for life.
The bite was mild and I didn't even feel it, I just saw his jaw getting between my foot as I looked down, but their teeth are sharp so I got a scar to go with my stupidity. I am not saying don't do it because dolphins bite, I am saying there is a reason why dolphins (or any other animal for that matter) are not meant to be in captivity and this reason is the fact that they are a wildlife endangered protected species.
Do not stay at your resort only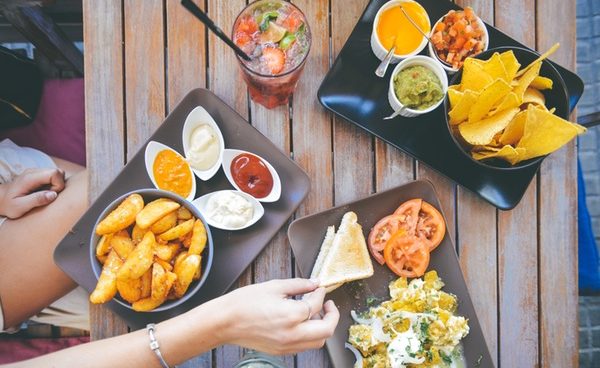 All inclusive resorts Mexico is known for are great. They provide good value, they keep everyone in the family entertained and they provide parents much respite by entertaining the kids while also giving plenty of bonding opportunities. And for the fussy eater, there are enough options to oblige. But they are also a trap for imagination and initiative.
You are so well catered for at the resort that you may be tempted to stay in. Don't. Puerto Vallarta, and Mexico as a whole for that matter, is a fascinating place and it would be a pity to restrict your holiday to the confines of your resort. Go out, interact with the locals, learn, explore, indulge, your holiday will be much more enriching. As they say…
"Travel is the only thing you buy that makes you richer"
Where to stay in Puerto Vallarta
When I visited Puerto Vallarta, I stayed at Gaza Blanca and found it quite a nice hotel, but there were some negative aspects.
I also created an article of the best places to stay in Puerto Vallarta. This includes a breakdown of each area and the hotels you should look at staying in each. You can also read my description of the best places to stay in Puerto Vallarta. But I have created a table for you below to get the gist of pricings.