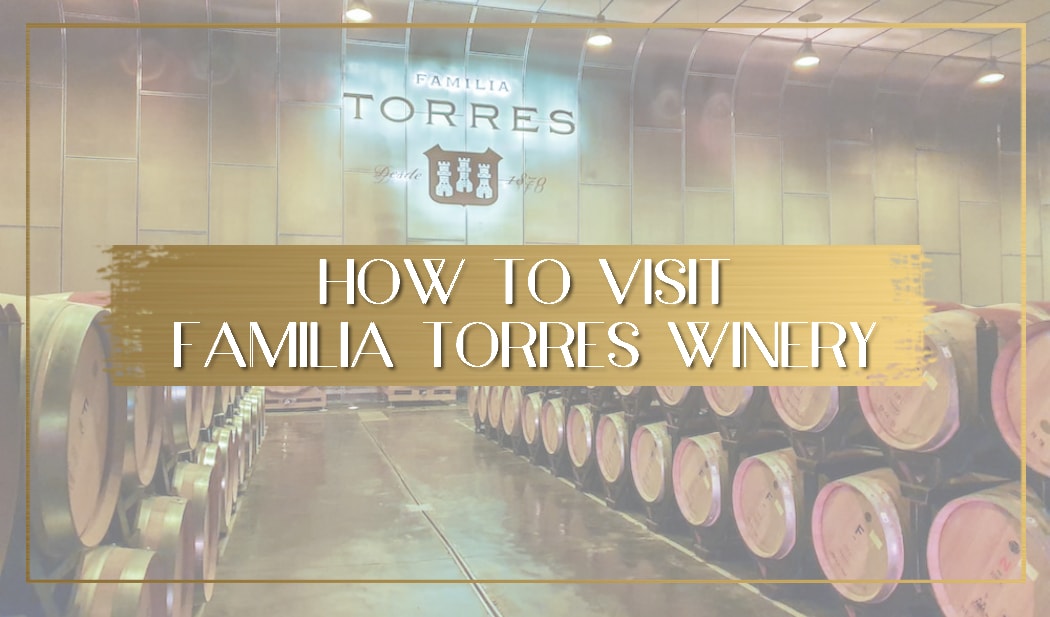 Spain has thousands of wineries scattered across the dozens of wine appellations, several of which are in Catalonia. Luckily, many of these are wineries near Barcelona that make for fantastic day trips especially if you're roadtripping across Europe.
Some of these wineries are small, some are large, some are cooperative associations, some are private initiatives and some are even public corporations traded in the stock exchange.
But among them all, one of the oldest, most internationally recognised and largest is Familia Torres, a fifth generation family owned and run wine business from the Penedes DO wine appellation region, about an hour from Barcelona, with estates in Chile, the US and in other parts of Spain.
If you are looking to visit a winery near Barcelona, Torres is probably one of the best ones. They have a wide range of tour options, experienced wine educators, a very nice garden restaurant and newly launched signature experiences for wine connoisseurs interested in premium wines.
I visited Familia Torres twice, once in 2017 and again in 2020, and have a long history with the brand. I am from the area and went to school in Vilafranca del Penedes, right next to the winery, until I was 18. When I graduated, my first ever job was at PwC as an auditor and my first auditing project was Familia Torres.
If that wasn't enough of a coincidence, my brother in law works for Torres taking care of the vineyards and doing research into new varietals, something the company is a pioneer in. My father, who also makes wine, has been doing business with Familia Torres for years.
This is indeed a brand that is close to me and one whose impact in Spain's wine industry goes beyond Penedes and beyond the 21st century. Curious to learn more about it?
About Familia Torres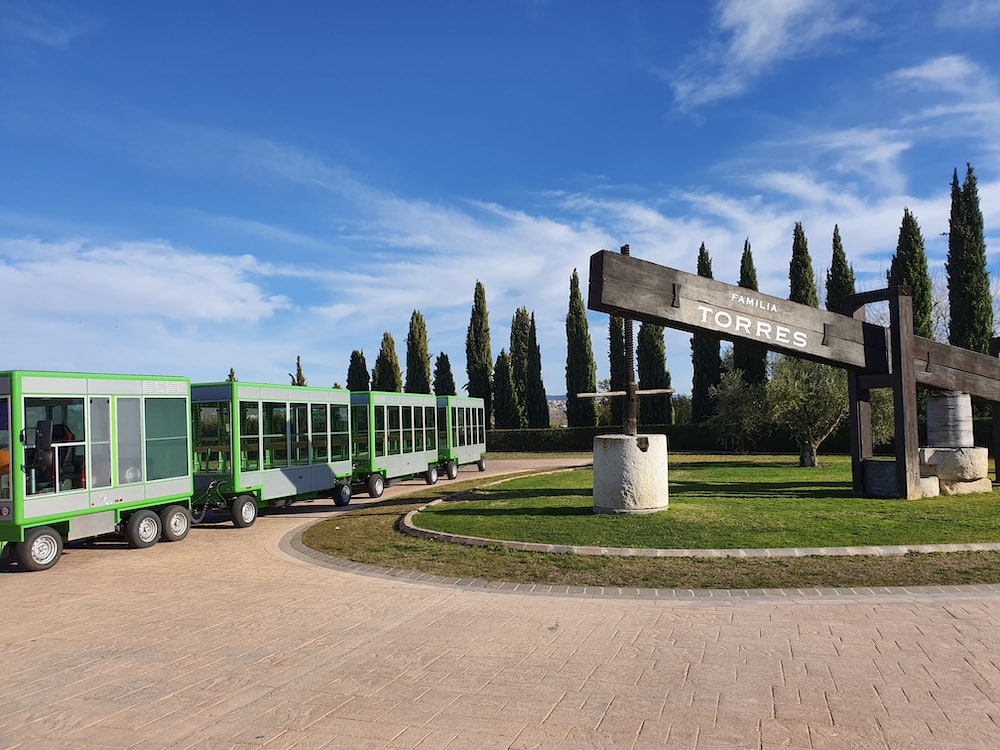 Familia Torres winery was founded in 1870 and is continues to be a family-owned business in its 5th generation. It is also one of the oldest family-owned wine businesses in Spain turning 150 years old in 2020.
After neighbours Codorniu and Freixenet were sold to private equity fund Carlyle Group and to Henkell respectively in 2018, Torres remains one of the few large wine businesses in the region to be still privately and family-owned. What is more, the Torres family still resides on site, by the cellar, in the same original country home and estate where it all started.
While to the majority of people the wine brand is best known for the popular Coronas and Sangre de Toro wine labels which are sold in over 100 countries, the company has a wide range of wines some as small in production as just 2,000 bottles a year, only on good years.
In recent decades, Familia Torres has expanded into the premium and small production segment with a higher end range and an entire new cellar for its premium wines named after Miguel A. Torres wife, Waltraud, which opened in 2008. Waltraud cellar is so beautiful that it can even be rented for events such as weddings.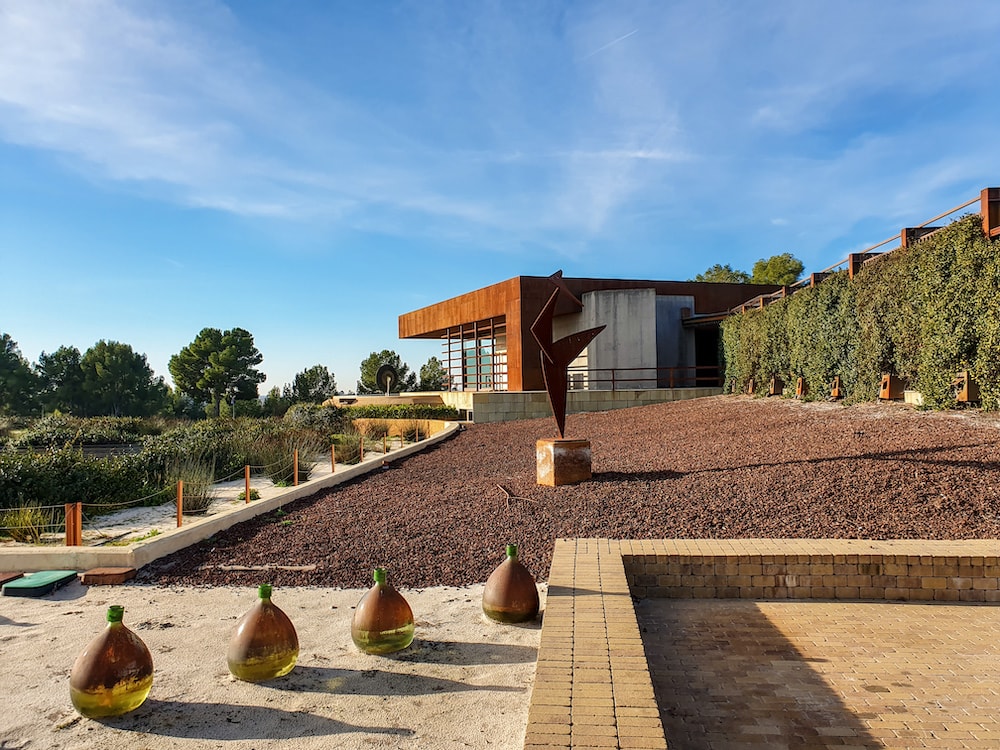 This move to premium wines has been complemented with a strong sustainability focus and a long-standing commitment to research of lost varieties. Familia Torres vineyards are 100% organic and pesticides are not used anywhere.
In 2008, Torres decided to take additional steps to fight global warming and reduce CO2 emissions at the winery by 30% per bottle by 2020 through its Torres & Earth initiatives which focus on waste management, efficient and renewable energy, water usage and R&D.
This goal is on track and the company expects to achieve it on time. Familia Torres is also part of the International Wineries for Climate Change Action working group focused on tackling climate change at the winery and in the vineyards.
Despite wine is what made Familia Torres famous, the company also sells other products such as brandy. Wine distillation and brandy ageing only started at the end of the 1920s but has become one of the company's most popular products.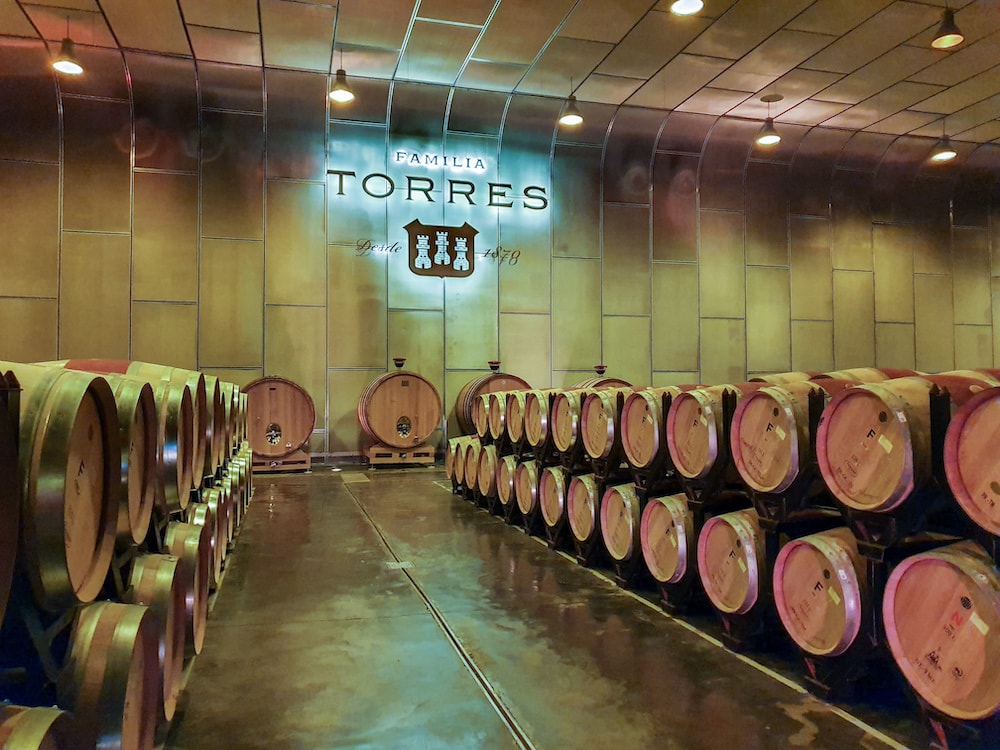 What is even more fascinating is that the highest consumption of brandy is not in Spain but in Mexico where the youngsters mix this high alcoholic drink with soda as a nightclub cocktail or to accompany some great Mexican foods.
My friend Marisa, who visited the winery with me the first time, confessed that she used to do that when she was a teenager. Torres 5, Torres 10 and Torres 20 brandies are also household names in Spain but usually mixed with an espresso as a digestive at the end of a meal.
Since 2019, Torres has also started to commercialise sparkling wines under the brand Vardon Kennett with the first vintage dated from 2013. The cellar where these wines are produced is adjacent to an 11th century church. Tours of the facility are only offered by appointment and to groups or wine professionals.
Besides Familia Torres headquarters in DO Penedes, the group also has operations in California's Russian Valley, next to Napa Valley, led by his sister Marimar Torres, who planted the first vine in 1982 and focuses on biodynamic practices, and there is also Miguel Torres Chile.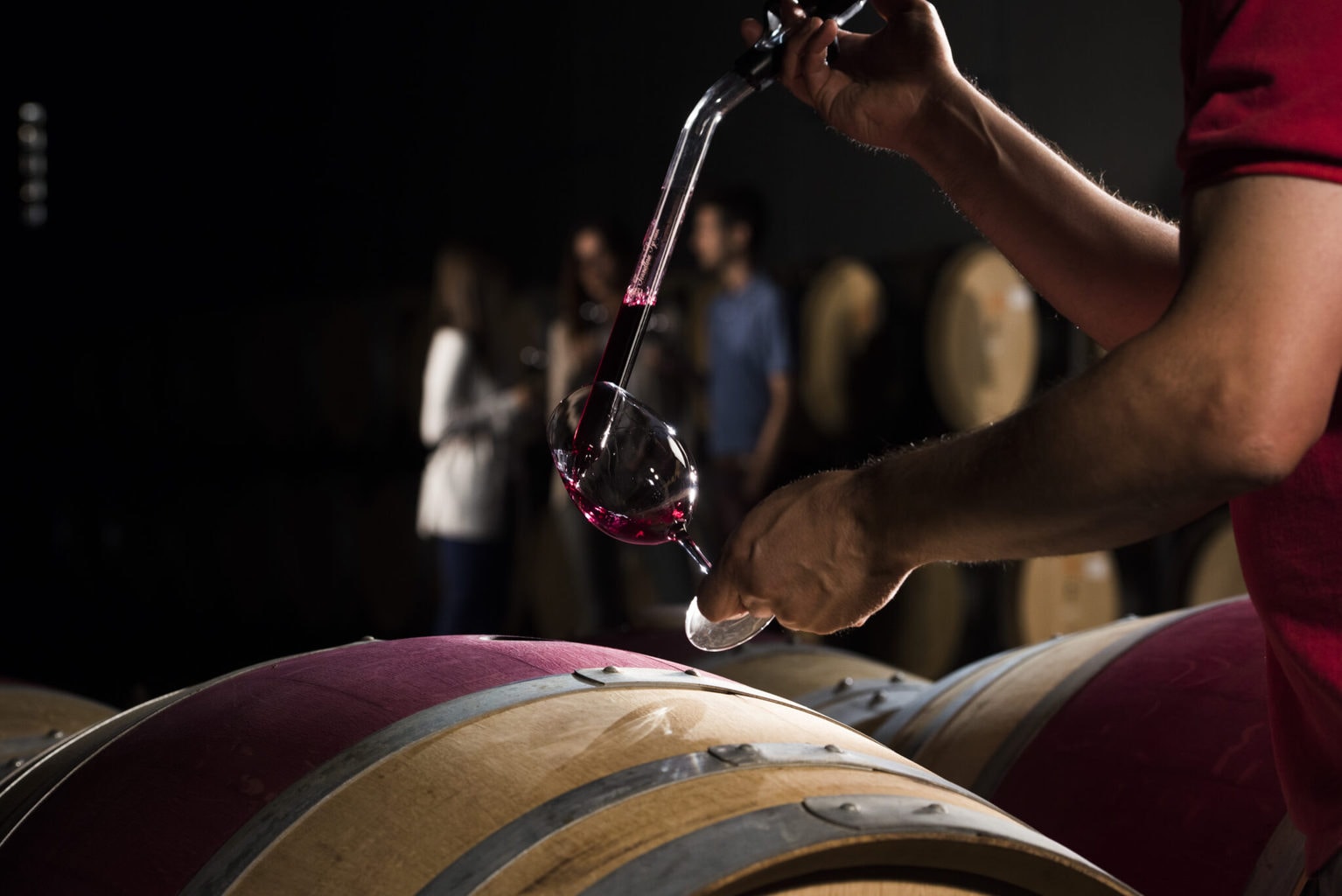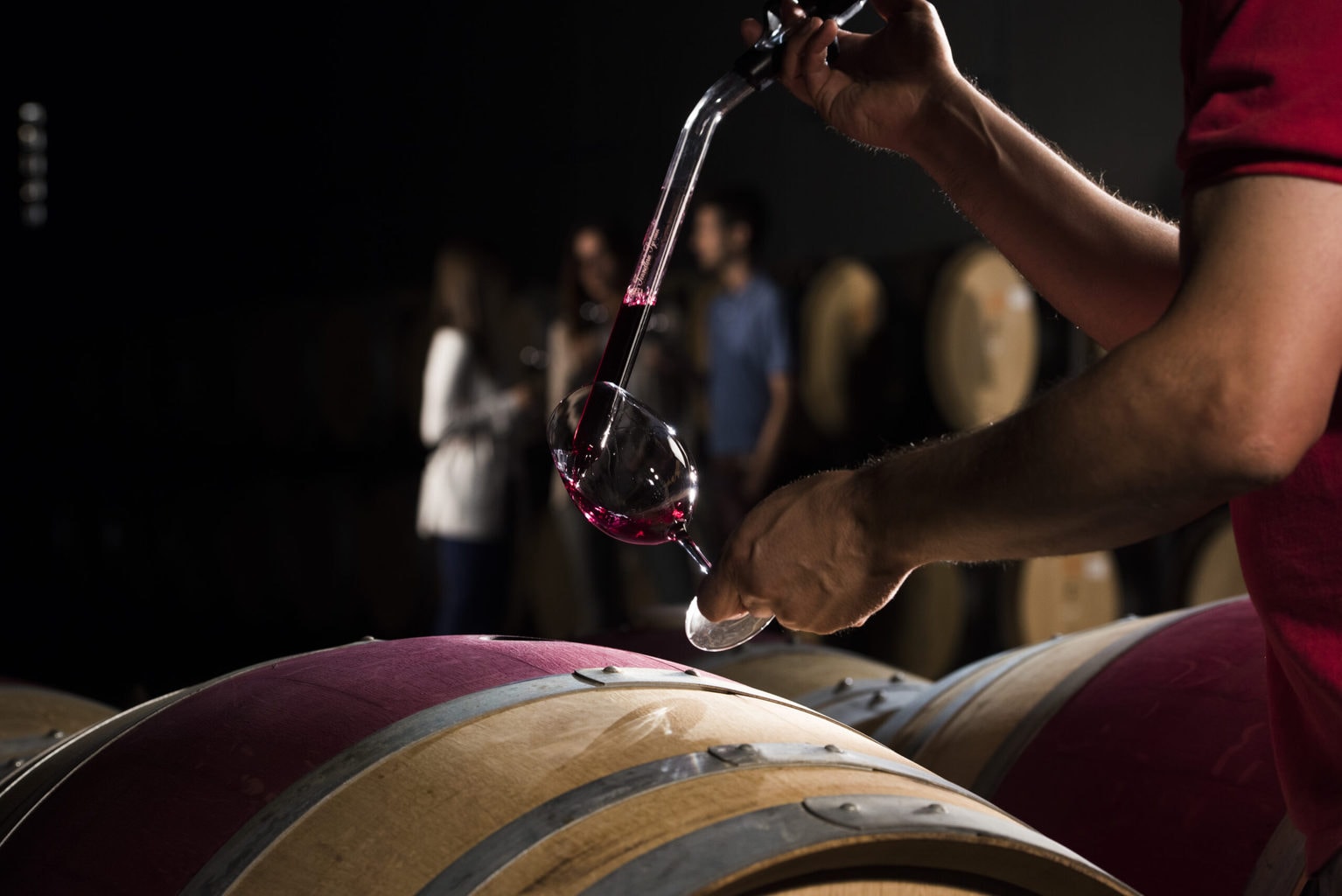 In Spain, Familia Torres owns estates in the red wine centric Ribera del Duero, Priorat and Rioja appellations as well as in other parts of Catalonia. The company also has a range of labels that are commercialised across the world.
Miguel A. Torres, CEO and father of the current Managing Director, Miguel Torres Maczassek, has been the agent of change in the winery during the last decades.
For his commitment to the wine industry, he has been awarded several lifetime achievements including some from prestigious wine magazine Decanter. In 2007, Miguel A. Torres was named the most influential wine grower in Spain and second in Europe.
The company has also received multiple international awards. In 1999, Wine Spectator also called Torres the most important winery in Spain. British wine magazine Drinks International chose Torres as the European most admired wine brand from 2011 to 2017 and in 2019, and as the world's most admired wine brand in 2014, 2015, 2017 and in 2018.
All of this makes visiting Familia Torres winery one of the best ways to learn about Catalan and Spanish wines.
The story of Mas La Plana, Torres flagship wine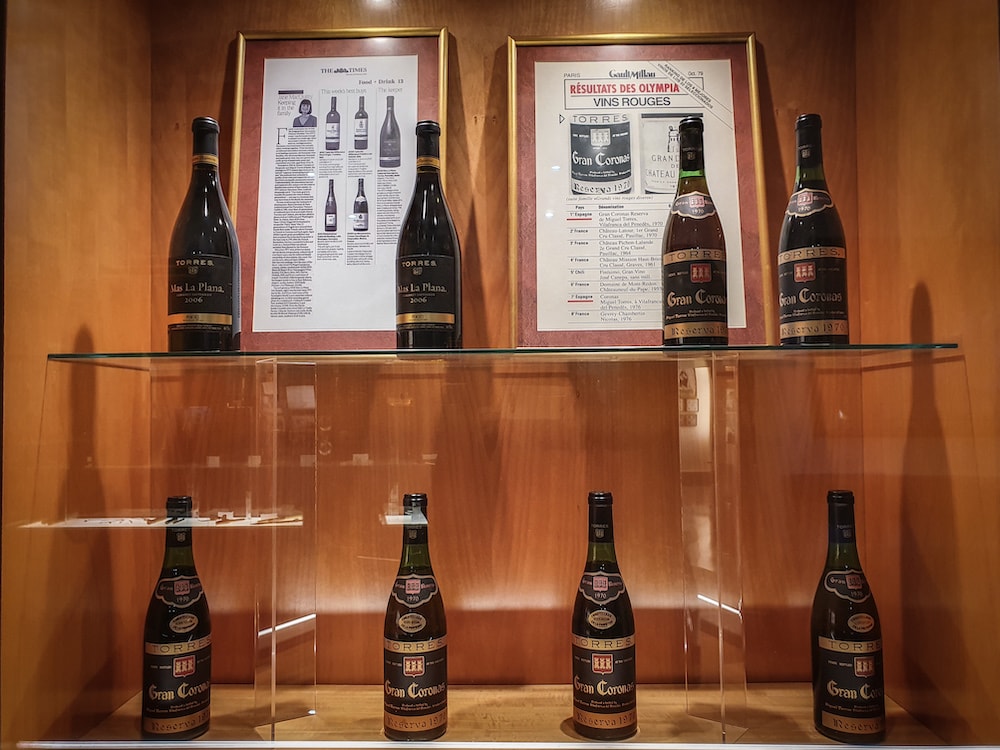 One of the most relevant contributions of Familia Torres to the Spanish wine scene was the creation of Mas La Plana, launched as Gran Coronas in the late 1970s and today the brand's most acclaimed premium red wine.
The story behind this wine explains a lot about Familia Torres, and Miguel A. Torres, contribution to placing Spanish wines on the map and promoting innovation in the wine making industry in Spain.
It was in 1970 that a young Miguel A. Torres wanted to plant cabernet sauvignon vines to produce a blend that would be made of the French variety.
Skeptical and unconvinced, his father didn't think a French variety would do well or be welcomed in Spain and only let him pursue this idea with the promise that if the wine was not good, he would stop insisting.
It is this skepticism, almost stubbornness, that explains why a red wine is bottled in a Burgundy white wine bottle: Miguel. A. Torres could only use what he had available and this was some left over white wine bottles. The bottle shape has been maintained until today to pay homage to the wine's humble beginnings.
Mas La Plana vineyards started to produce grapes in 1966 and the father expressed his dislike at each of them. One year, the mother, tired of the father and son dispute, secretly sent some bottles to one of the most prestigious wine contests in France, the Paris Wine Olympics.
It was there that, unexpectedly, Mas La Plana beat all the other French wines and won top spot at a blind tasting making the then ignored wine region of Penedes known to the world. This was 1979 and they were the first commercial bottles of Mas La Plana from the 1970 vintage (then under the name of Gran Coronas).
Since then Mas La Plana has been the flagship premium red wine of Familia Torres and remains one of the best red wines in Spain despite being entirely made from the French cabernet sauvignon grapes grown in Mas La Plana vineyards.
If you book one of the Signature Wine Experiences, you will be able to enjoy some tastings of Mas La Plana and at the store, you can buy some of the best vintages. Mas La Plana is only produced in the best years (there was no Mas Plana in the 2014 vintage).
Familia Torres wine museum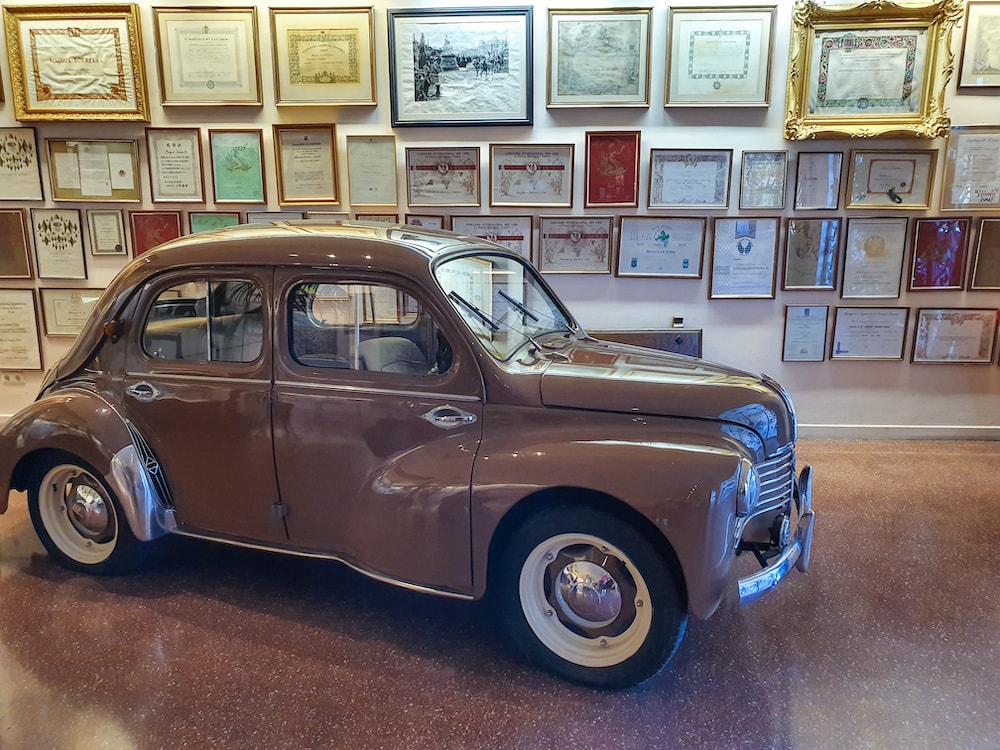 Next to the restaurant, in the main visitor center at Torres, there is a museum with artefacts, old tools, wine bottles and ancient objects associated with wine. There are several exhibits talking more about Familia Torres' wine history.
Look out for the wine awards won by Mas La Plana and the newspaper clipping from the 1979 Wine Olympics. Your Wine Educator will probably tell you the above story of Mas La Plana and if not, ask for it.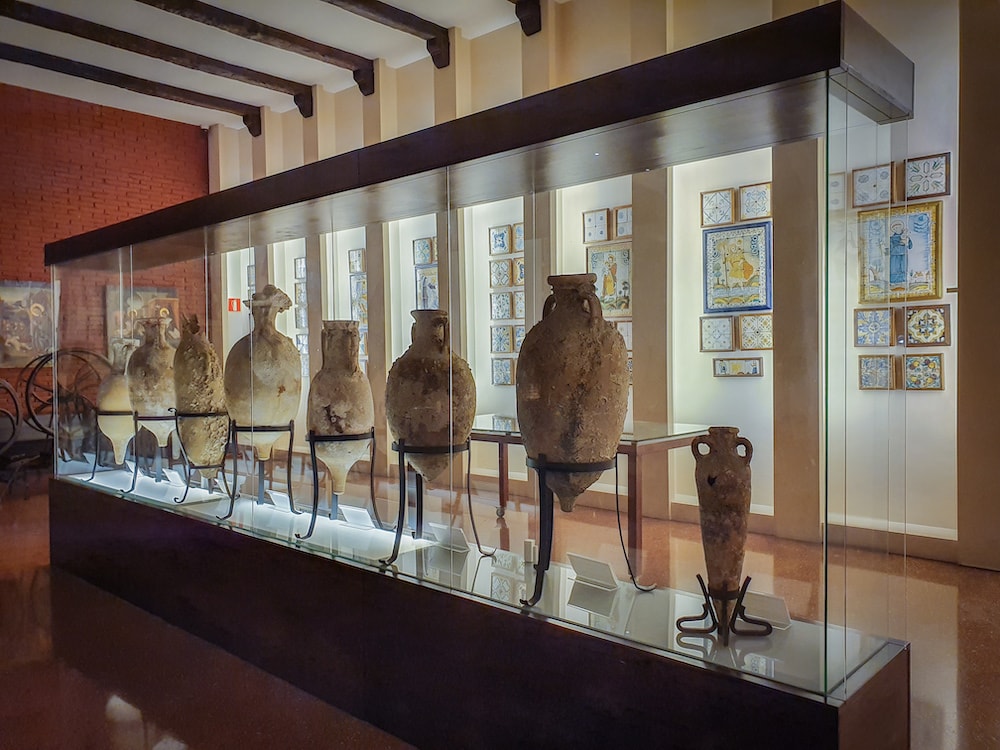 You can also see the old Seat 600 car that the father of Miguel A. Torres drove around the winding roads of Catalonia looking for small wine producers that grew red grapes to make Sangre de Toro wines, he used to say "fine wine is born and raised at home".
This wine remains the family's most sold, and a label that encompasses a lot of the company's red wines abroad because of the brand recognition and positive association. I have seen bottles of Sangre de Toro in Asia with a little bull figurine hanging from the bottle's neck.
Jardi Restaurant El Celleret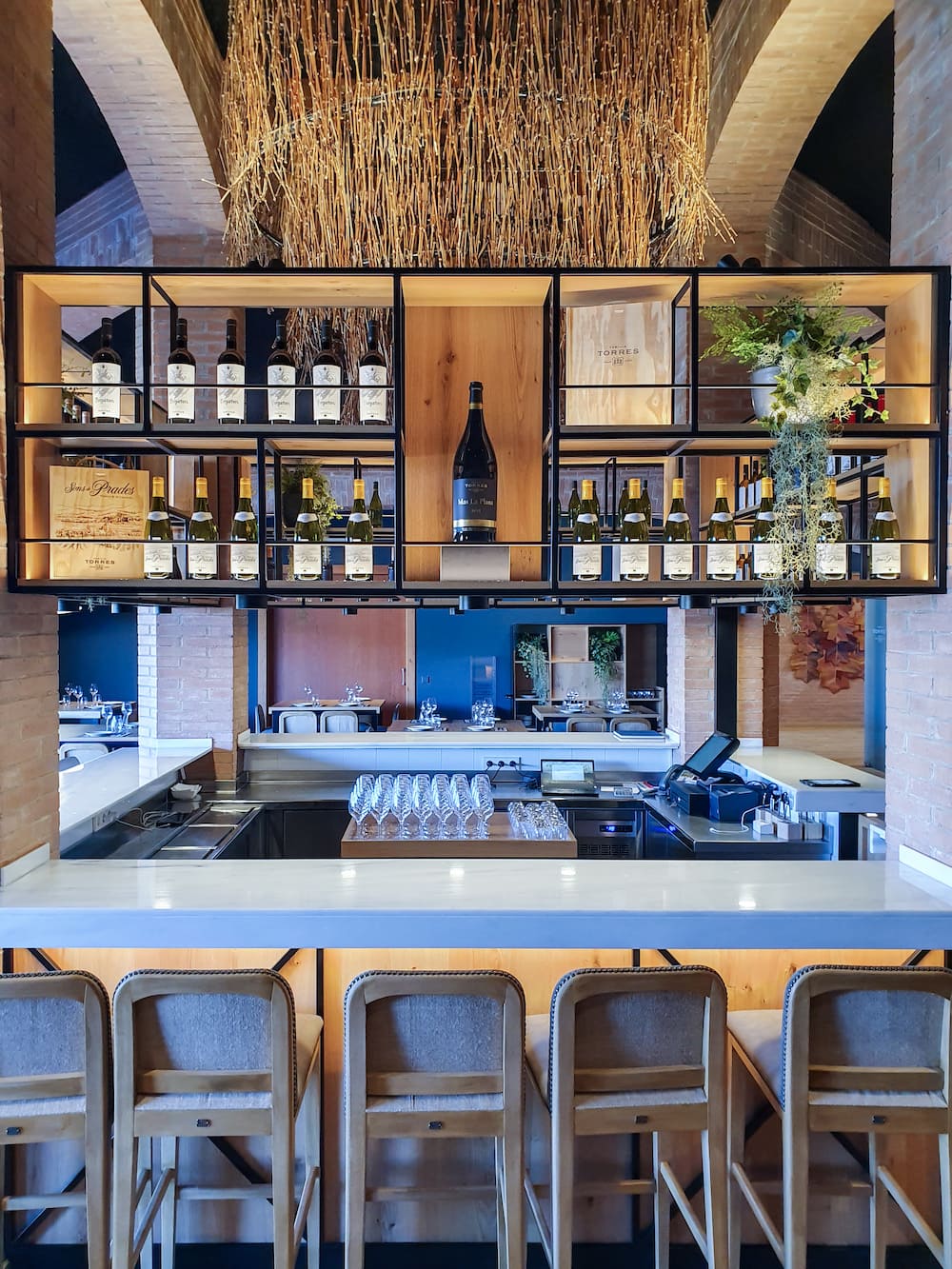 In 2019, Torres opened a new restaurant in the main visitor center building, with views over the Mas La Plana vineyards and an outdoor terrace in the summertime called El Celleret garden and restaurant.
The restaurant focuses on proximity food with a local menu featuring seasonal ingredients and dishes which you can enjoy freshly prepared inside or in the outdoor garden terrace.
This is a great chance to learn what the Penedes Region has to offer and to enjoy the type of food that Catalan grandmothers prepare (including mine!). There are also sharing tapas and, obviously, a large selection of wines by the glass to pair with the food and a sommerlier at hand to help.
I found the food at El Celleret to be exceptional and the restaurant's large windows and airy feel made for the best way to end a visit. If you enjoy a tour of the winery, a tasting, lunch at El Celleret and then a visit to the museum, you will certainly be spending 3-4 wonderful hours at Familia Torres.
Visiting Familia Torres Winery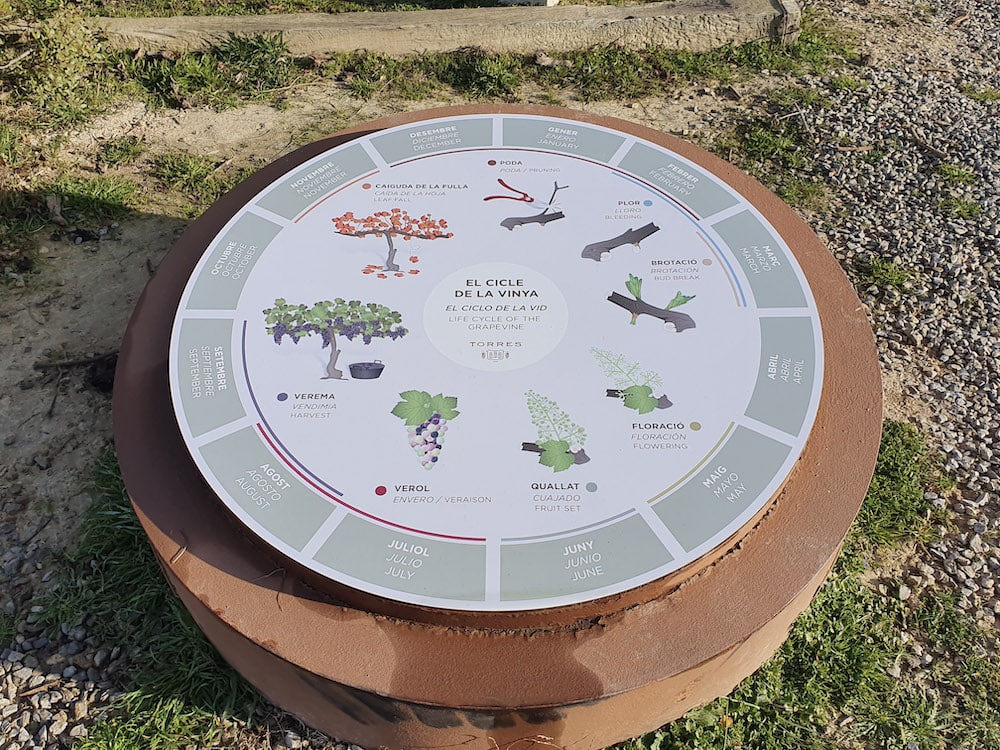 Torres started offering wine tours in 1992 in the year of the Barcelona Olympic Games. From the humble visitor room to today's beautiful Waltraud Cellar, the company has a long tradition of welcoming guests into the world of wine.
Today, it offers several different options to visit the winery and enjoy wine pairing on site, and there are lots of tour companies that will combine a visit to Familia Torres winery with other nearby attractions such as Montserrat or Sitges and make it a day trip from Barcelona.
After tour, enjoy a meal at the restaurant and don't leave without a visit to the museum and a stop at the wine shop where you can buy all of Torres wines. I bought a bottle of flagship Mas La Plana that I am keeping for a special occasion.
The shop also sells bubble wrap for bottles in case you travel (like me) and can ship cases anywhere in the world. I actually keep and reuse these wraps every time I travel to visit wine regions.
If you want to visit Torres independently, there are various tours available. They all need to be booked ahead of time.
Because the winery is not in town, the only way to get there on your own is by taking the train from Barcelona to Vilafranca del Penedes, the nearest city, and then a taxi to the winery which is about 10min by car from the station.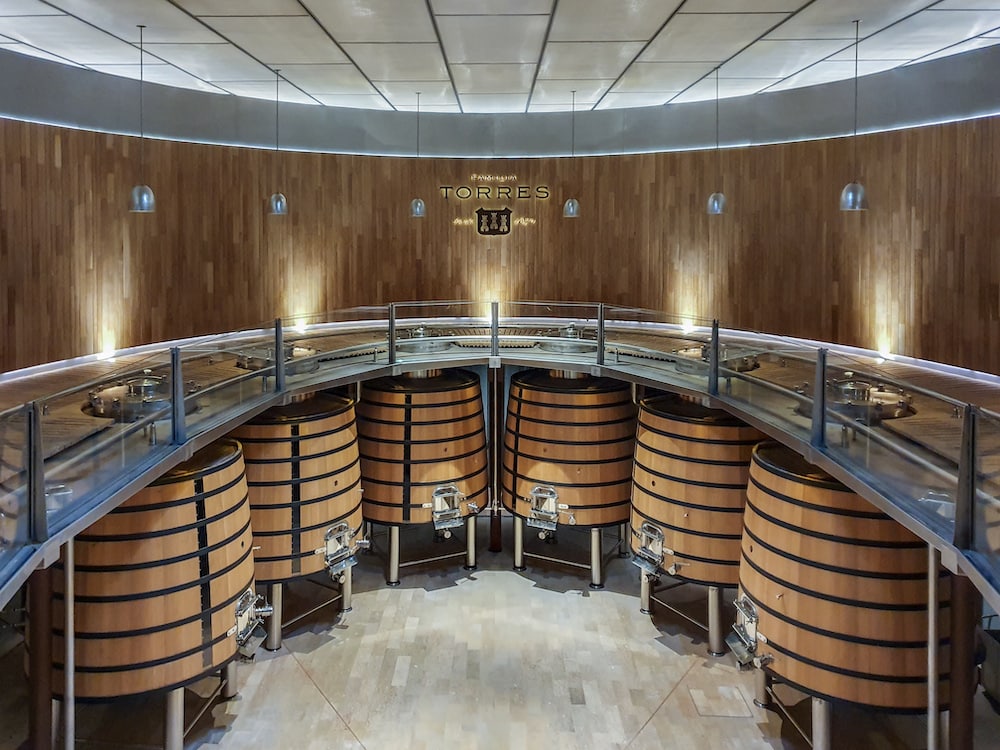 This is why day tours from Barcelona that include Torres are so popular, they just make the visit easy and complete the day with other stops nearby that are equally awesome to visit.
Below are all the tour options available to visit Familia Torres. Bear in mind that all tours start with a 15min introductory video in the comfortable the cinema theatre.
Regular visits (basic and selection) enjoy a tasting at the end of the tour in various locations around the restaurant and visitor center depending on weather, timing and availability. This could be at the restaurant, the museum or in the garden.
The Signature experiences are the only ones to enjoy a longer and private tasting at the beautiful Waltraud tasting room.
Classic visit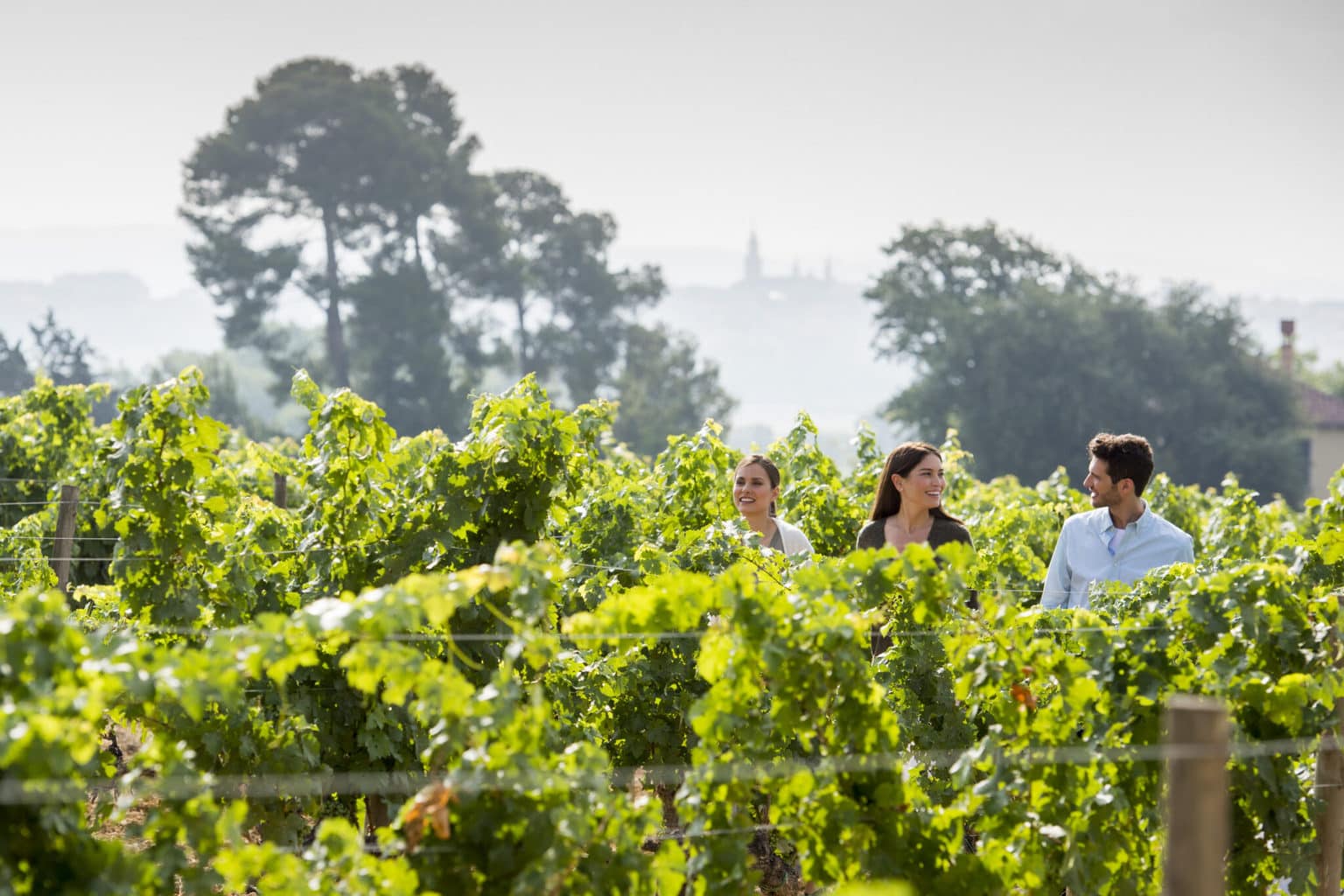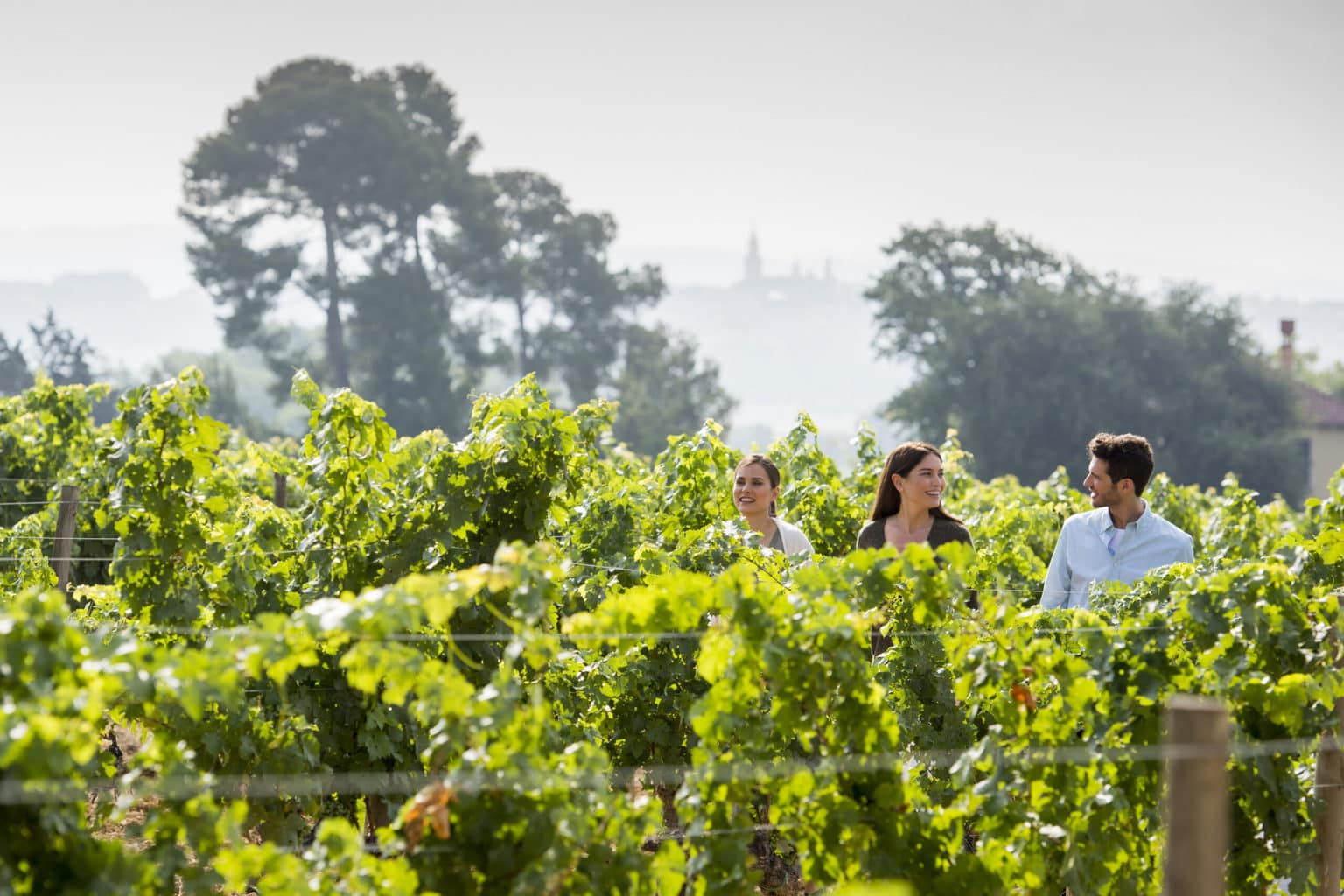 You will start with the video, enjoy some time at the vineyards, a visit to Waltraud cellar and then end with a tasting of two wines. This is the basic visit to the Familia Torres winery and if you just want to learn more and have a bit of a tasting, the basic package is probably what you need.
If you want to taste more wines, you can then ask the staff or just enjoy a glass at the restaurant after. The museum is free of charge.
Selection Wine tasting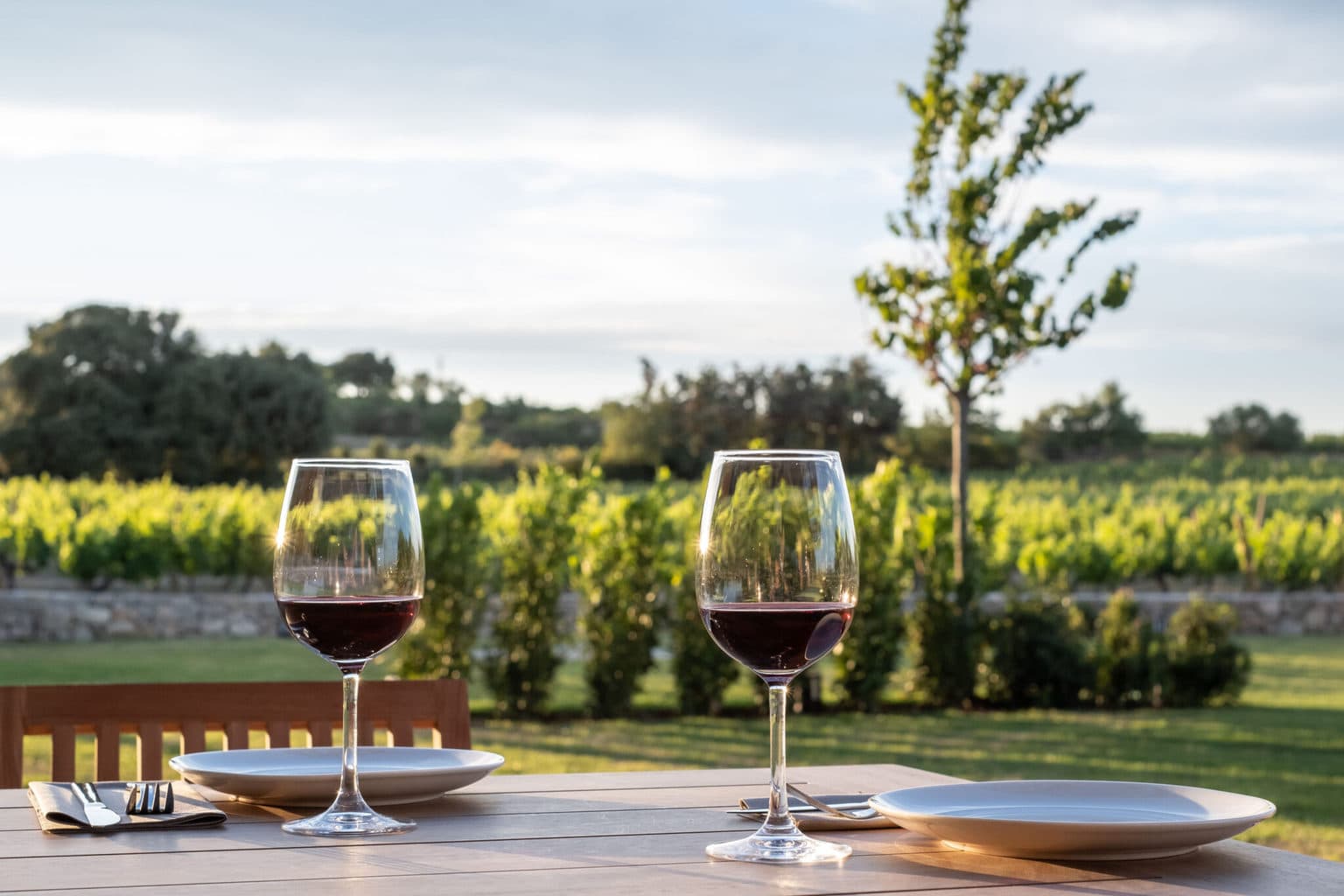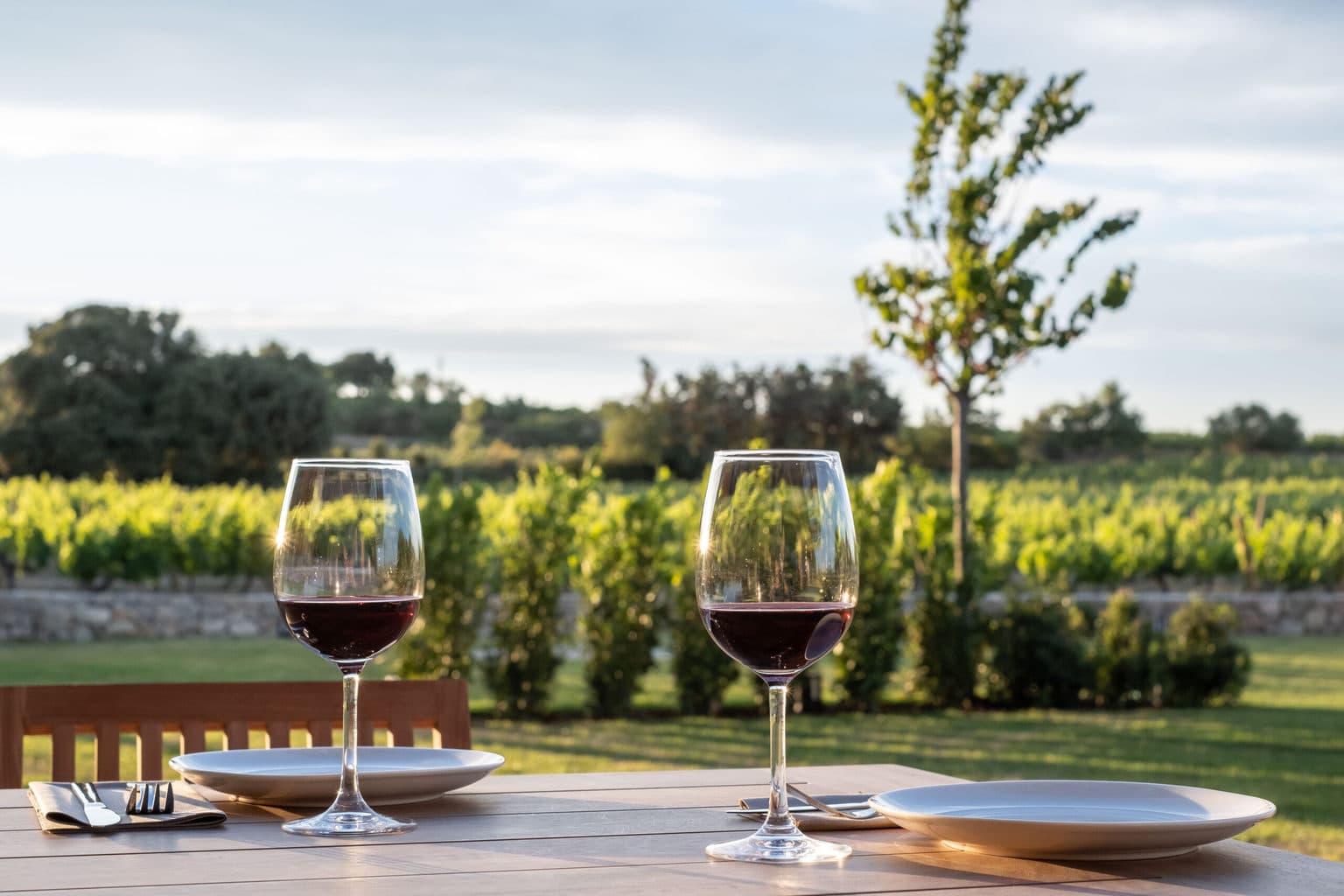 If you are not so much into ham or cheese but prefer to focus on the wines, you can book a winery visit that includes the introductory video, a visit to Mas La Plana vineyards, a tour of Waltraud Cellar as well as 5 wines to taste. This is an upgraded visit to the basic one with more wines.
This tour is available several times daily in Catalan, English or Spanish, lasts 2h and costs 18 EUR.
Book the selection wine tasting tour here.
Wine and Iberian ham tasting tour
This is one of the most favorite tour options at Torres wines and the one I see booked the most. Like the cheese pairing option, after the video is a visit to Mas La Plana vineyard followed by a tour of the Waltraud cellar. At the end, the Sommelier will walk you through a tasting of 4 wines in the main room which will be accompanied by 4 different types of ham and bread sticks.
This tour is available almost daily in English or Spanish, lasts 2h and costs 21 EUR.
Book the ham and wine pairing tour here.
Signature Wine Experiences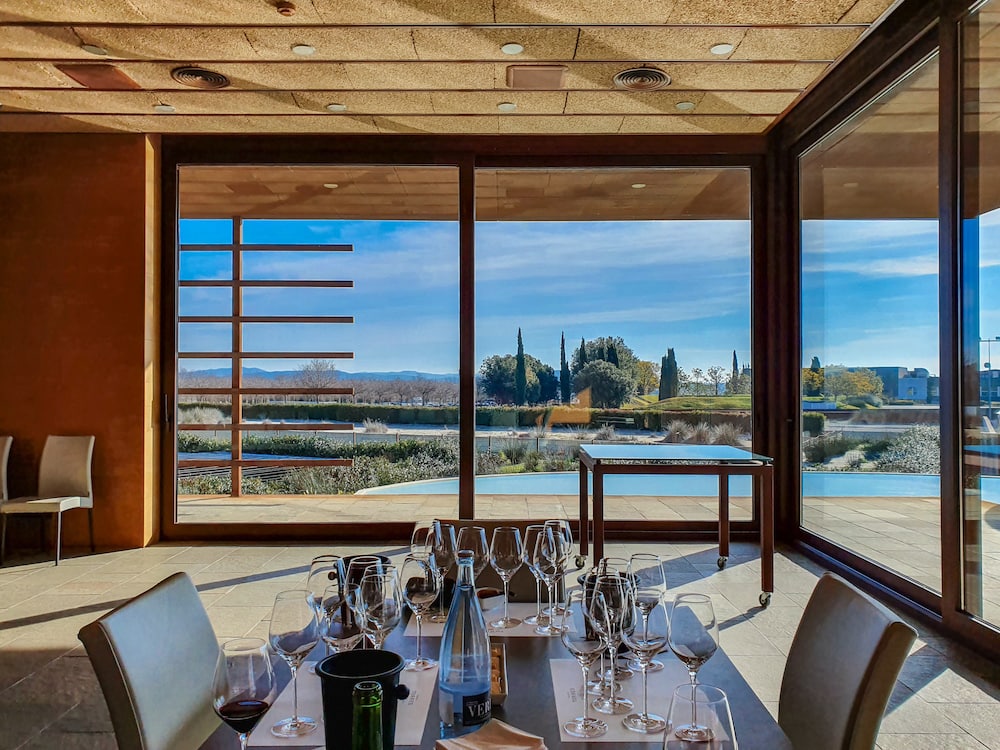 Since 2019, Familia Torres revamped the visitor center offering by opened the garden restaurant El Celleret and launching its new Signature Wine Experiences packages. These are private wine tours with premium wines and an expert Wine Educator aimed at wine connoisseurs.
Signature private tours include some of the best Torres wines enjoyed in the privacy of the Waltraud Cellar tasting room with your own Wine Educator. Torres Wine Educators speak several languages and can conduct tours in Catalan, Spanish and English.
My tour was conducted in English by Cathy, a Finnish lady living in Spain who spoke perfect Catalan and Spanish, so much so I thought she was born in Catalonia.
The tours start with some time spent at Mas La Plana vineyards in front of the visitor center where you will discuss wine making, vineyard care, Familia Torres sustainability and climate change fighting projects and learn more about the phylloxera plague which killed the majority of the vines in Europe in the 19th century.
You will then jump in the car for a visit of the Waltraud Cellar and aging rooms. This beautiful cellar is just a few minutes away from the main Visitor's center and looks more like an art gallery than a wine making facility. As soon as you go down to the cellar rooms you feel like you are making an entrance.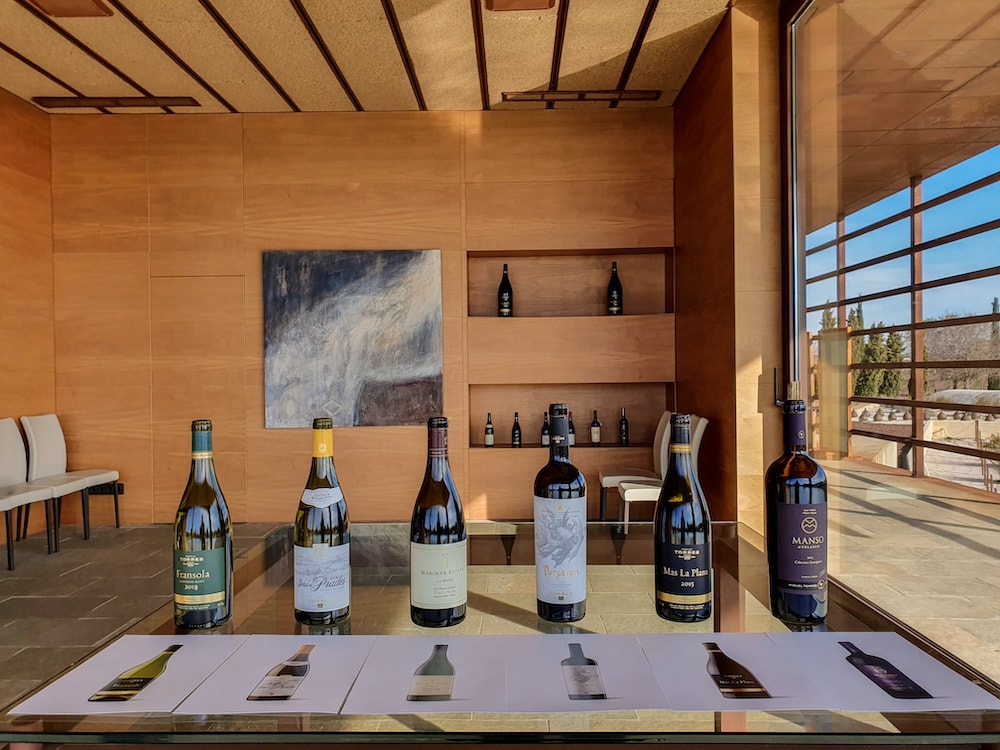 The lights are off and classical music plays as the dimmed lights of the cellar rooms reveal the perfectly stacked barrels. You will feel as if you entered a grand dining room. The visit continues to one of the barrel rooms where you can taste some of the aging wines directly from the barrels.
From there you will continue with the tasting room in the cellar. The tasting takes place in a private room of the cellar with surround glass windows. Art pieces on the wall are part of Miguel A. Torres wife's private collection or even her own pieces as she is an artist.
There are three options for the tasting: Vertical tasting of several vintages of two wines (including Mas La Plana), Exclusive wine tasting of the most premium wines (the signature experience I enjoyed) or a selection of the premium Antología Miguel Torres wines.
The Exclusive tasting includes six of the best wines that Familia Torres produces from various wine regions.
We tried the sauvignon blanc Fransola from Penedes DO, Sons de Prades chardonnay from La Conca de Barbera DO, Marimar Estate La Masia chardonnay, Costers del Segre blend Purgatory, signature cabernet sauvignon Mas La Plana and Manso de Velasco cabernet sauvignon from Miguel Torres Chile.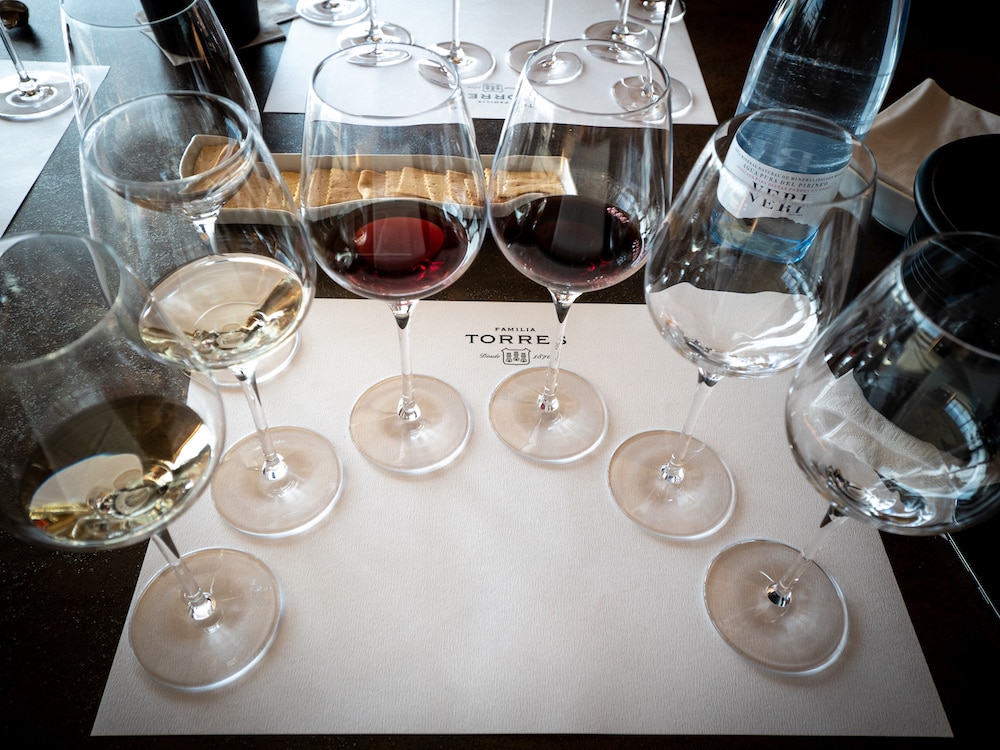 The tasting is enjoyed slowly, with the Wine Educator providing tasting notes, and a tasting notebook to write down your thoughts. You can enjoy the wines and learn more about Torres in general, the wine growing region, the history of the winery, etc. Wine Educators are incredibly knowledgeable.
Signature tours are privately booked at a convenient time for you and can only be booked directly with Torres Wines. Prices range from 63 EUR to 170 EUR and a minimum of 5 people are required.
Book your Signature wine experience here.
Combo tour of Familia Torres, Montserrat and Sitges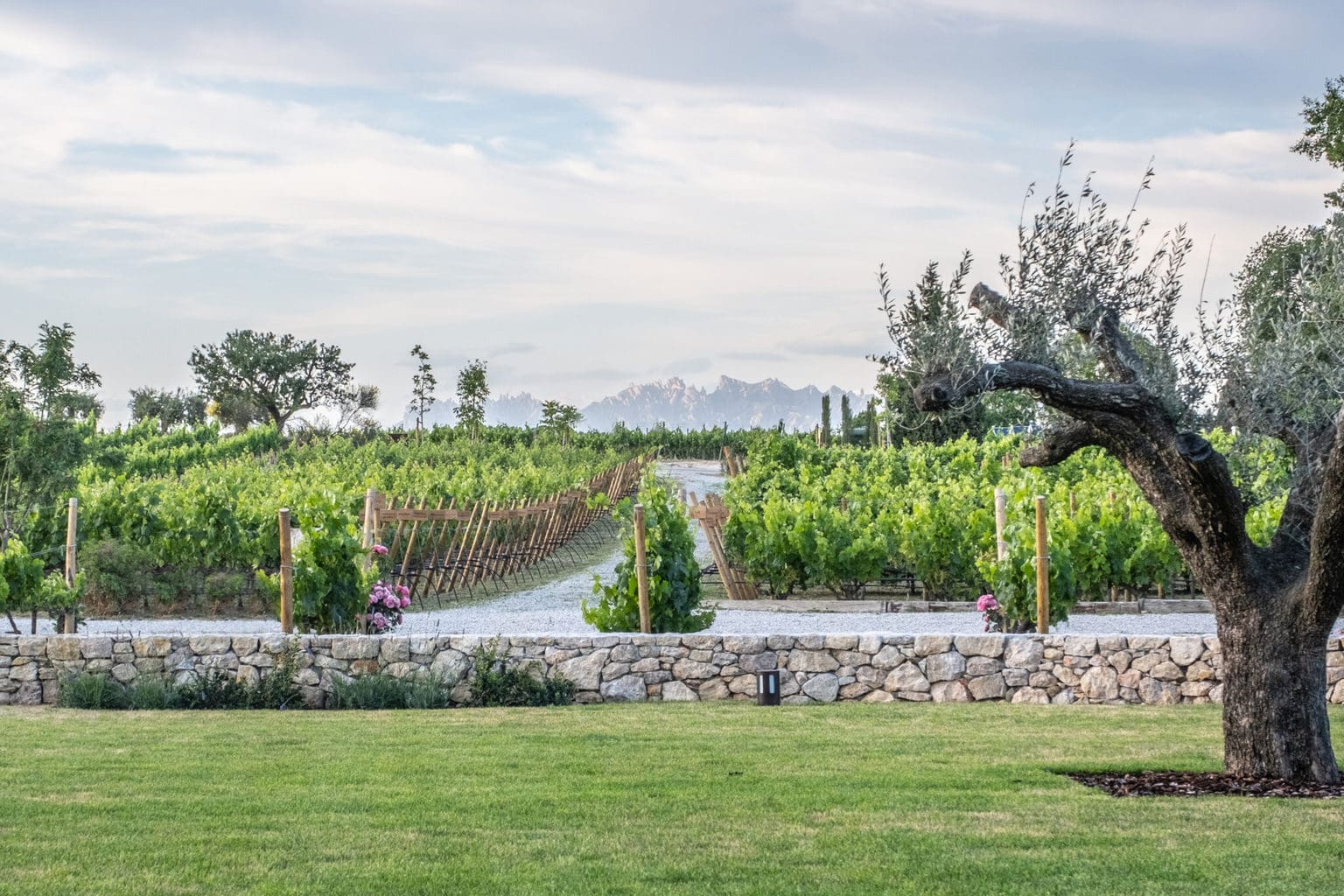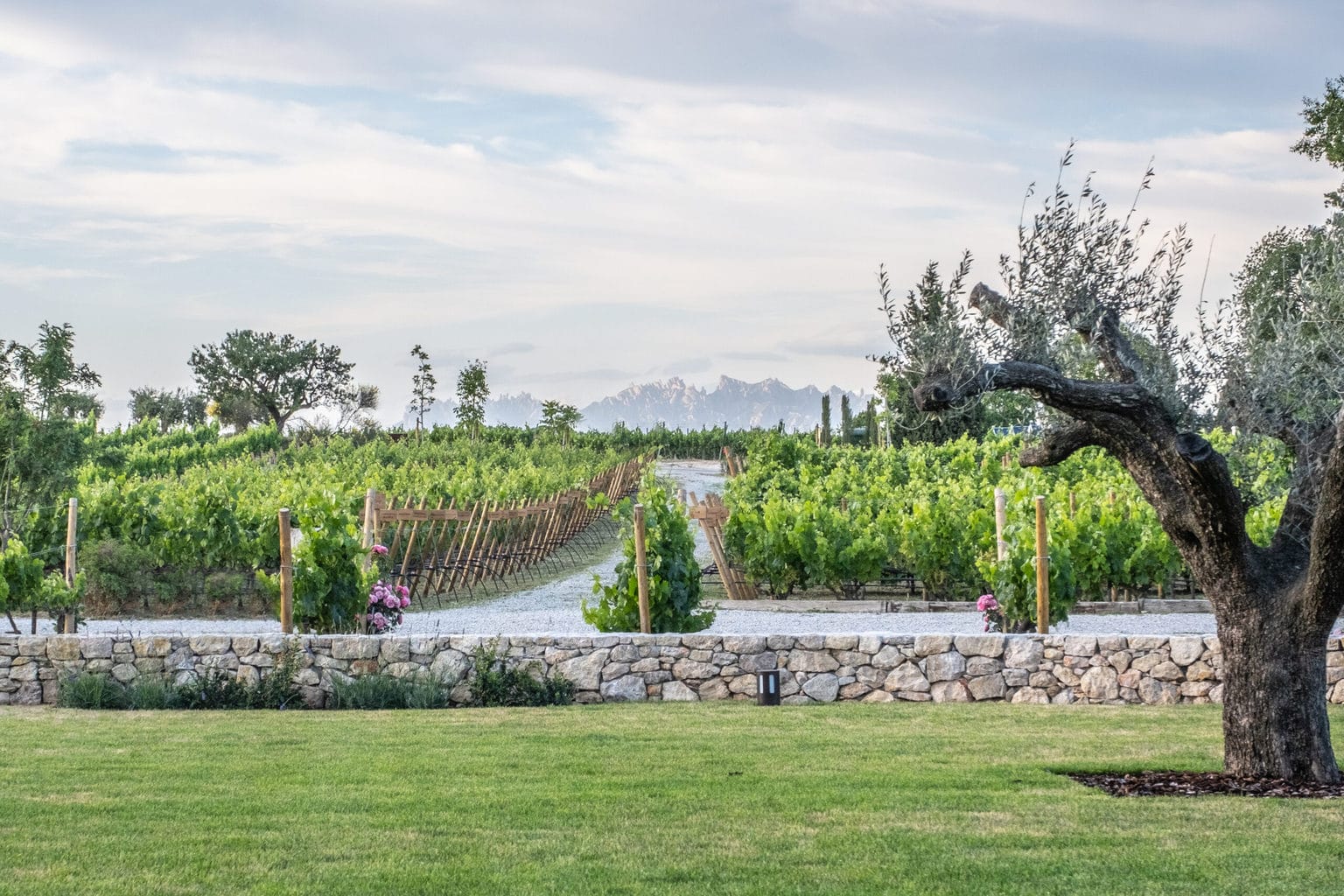 Visits to Familia Torres winery are offered as part of other day-long tours from Barcelona. One of the best ones is the combo with Sitges and Montserrat. In this tour you will visit the Abbey and mountain that is holy to Catalans and Catholic devotees around the world.
You will get the chance to hear the famous choir sing and then head to Familia Torres. This is perfect because from El Celleret restaurant you have beautiful views of Montserrat in the distance.
In the afternoon, you will enjoy some free time in the quaint seaside town of Sitges, known as the birthplace of Bacardi rum, one of the hotspots of Modernisme and a very popular beach day trip destination from Barcelona.
Book your day tour to Familia Torres, Sitges and Montserrat here.
If you're visiting one of their estates or wineries near Barcelona, then don't forget to save my article on a 4 day itinerary to Barcelona, my guide to one day in Barcelona, or this travel guide to the nearby beachside town of Sitges.