Update 2019: The Context Tour of Cambridge is no longer operational. If you are visiting nearby London, there are many other Context Travel Tours of the city that you can attend. See the full list here.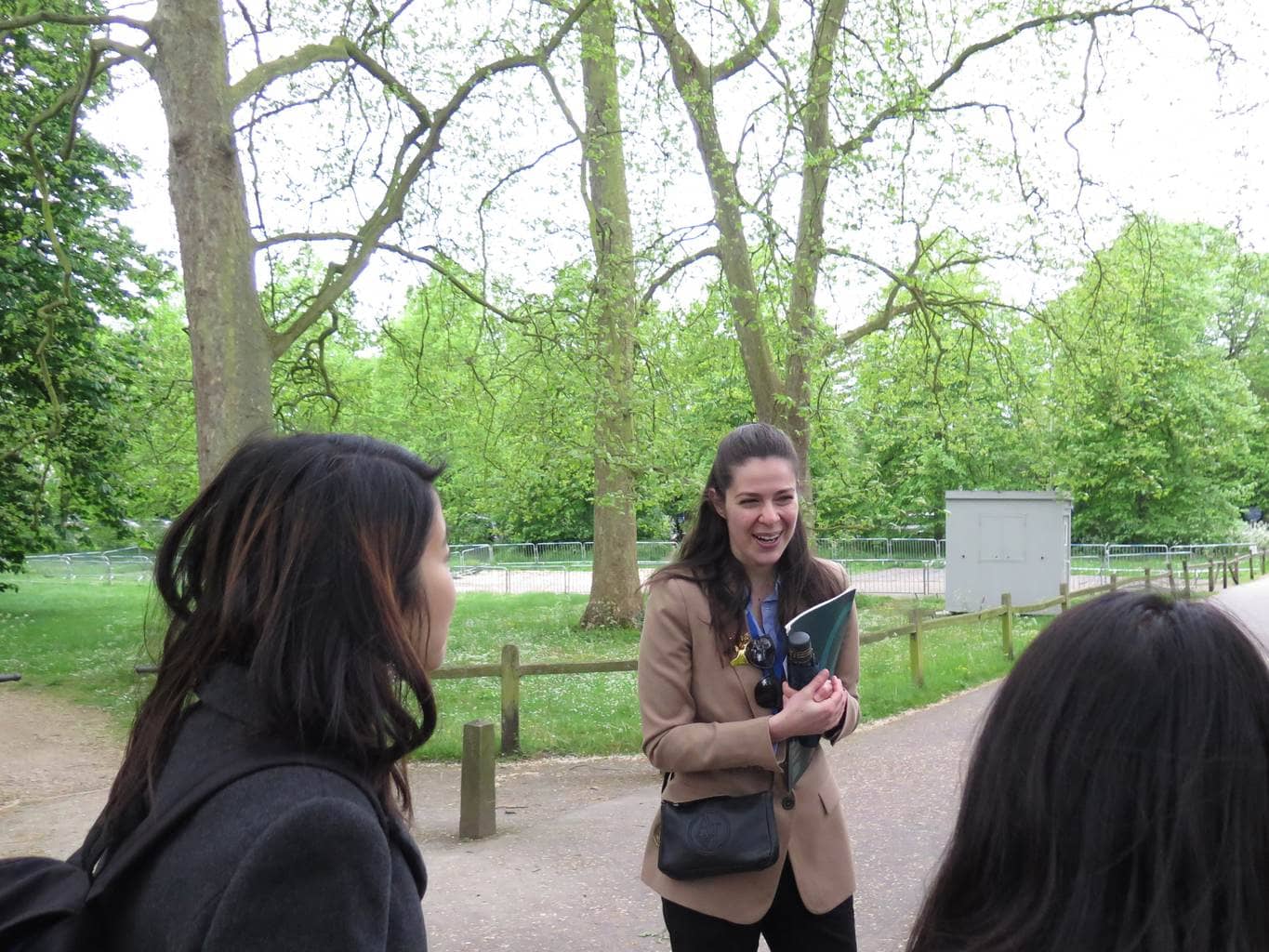 With the University of Cambridge having 31 constituent colleges, Cambridge is globally known as a University city. As we explored the county town, graduating students and their families lined the streets with an air of hard earned celebration- what a privilege to see!
Our tour was led by Daniela Arroyo, a doctoral candidate in Queen's College soon to graduate with her PhD. Daniela's knowledge of Cambridge was boundless, no question was left without an insightful answer. She shared stories and events we could relate to making us feel closer to the intellectual culture of the buzzing town. Cambridge definitely leaves you inspired.
The Oxbridge rivalry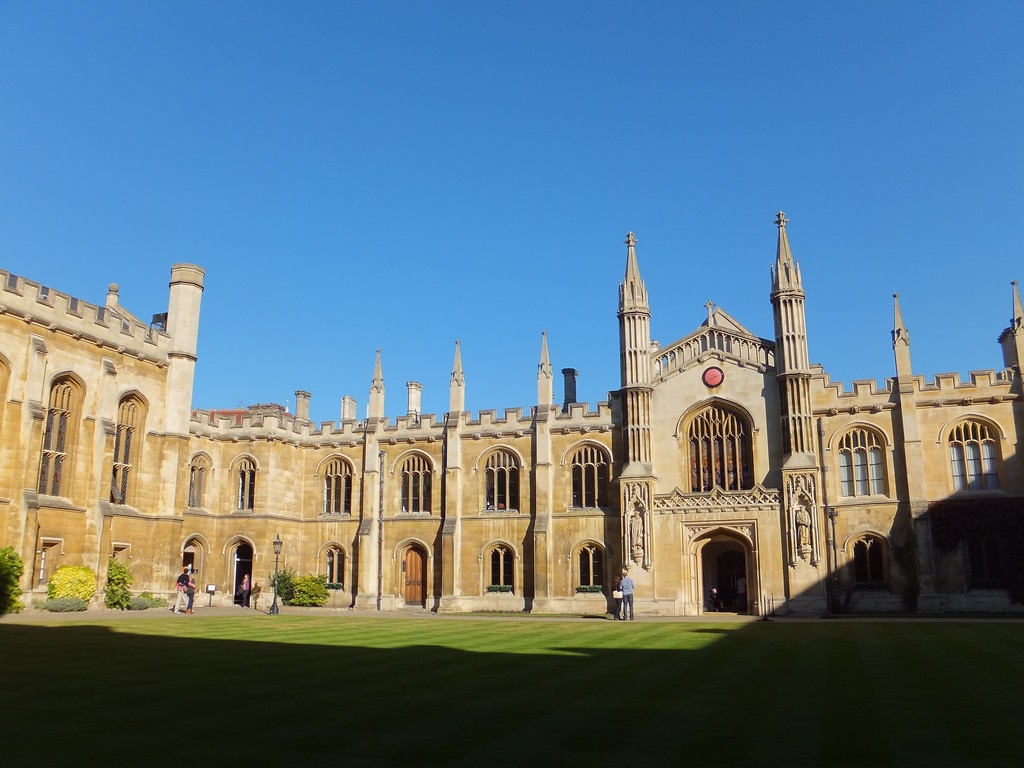 The tour didn't only consist of history and achievements, Daniela made sure to include the fun that can be found in any school, even the most established ones! The mostly friendly rivalry between Cambridge and Oxford was an entertaining discovery as Daniela proudly declared her loyalty to Cambridge. Founded in 1209, Cambridge-Oxford competition was possibly influenced by the origins of the universities.
The University of Cambridge was created when scholars from the University of Oxford disagreed with the people and authorities of Oxford. In 1231, King Henry III granted Cambridge the authority to discipline its members, 17 years before Oxford enjoyed the same rights.
With its world class libraries, museums and the world's oldest publishing house, its stellar reputation still stands strong today. An approximate number of 5 applications per place is received, with notable alumni including Stephen Hawking and Isaac Newton.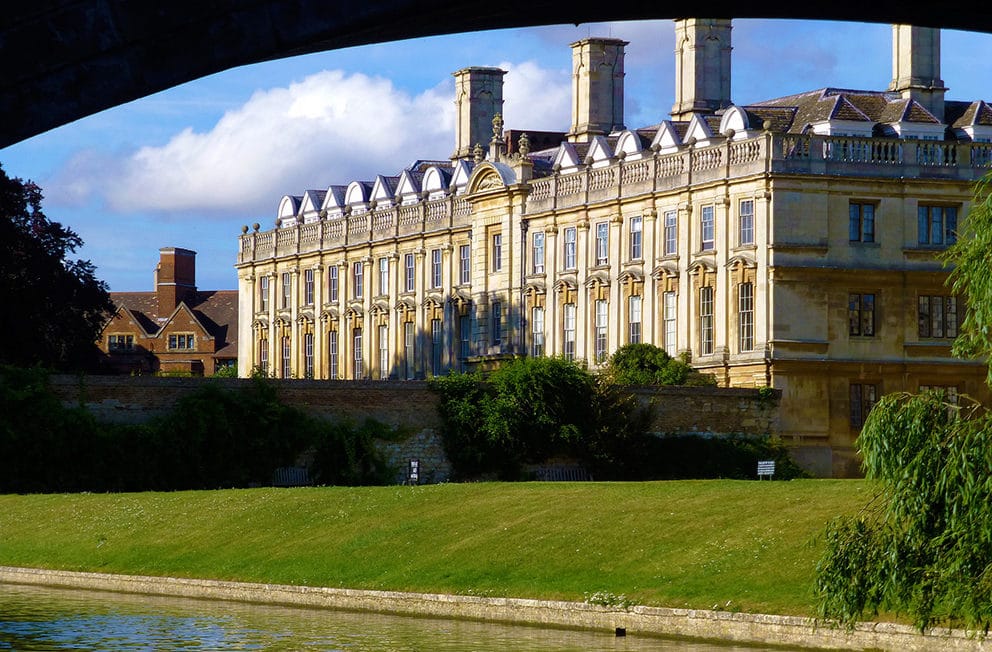 In 1284, the Bishop of Ely founded Peterhouse, the University of Cambridge's first college. Today, 31 autonomous colleges function with their own regulations and procedures, working with and housing undergraduate and postgraduate students. Daniela commended the efforts of the highly supportive academic structure, revealing that students are closely monitored to ensure full comprehension, a firm foundation for shrewd conclusions.
Our 4 hour tour needed a lunch break in between and, when the time arrived, Daniela presented us with a list of pubs, eateries and restaurants. Each option was accompanied with an explanation for her choice, both for personal and historical reasons. The approximate price range was included as well, her thoughtfulness really made an impact! My companions and I chose to dine at The Anchor, a restaurant-pub with a beautiful outdoor seating area by the water.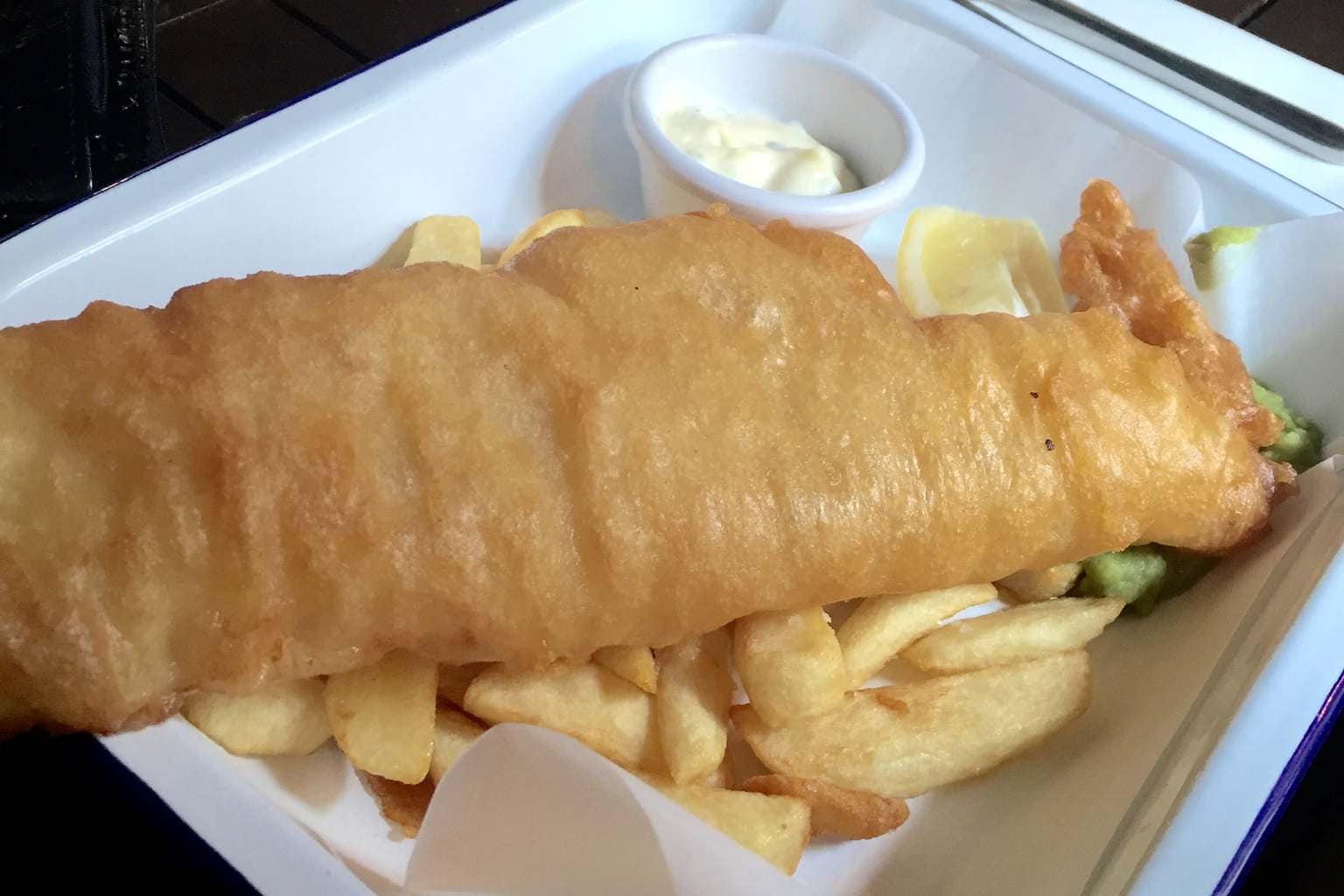 We ordered their broccoli cheese soup, fish and chips, macaroni and cheese with cauliflower and a pork pie. Other than the pie that came hard and cold, our lunch was incredibly tasty! Food doesn't come particularly quickly but the hot dishes with strong flavours were worth the wait. Be sure to grab a seat in their outdoor seating area, a perfect place to people watch with a locally brewed beer in hand.
Full and satisfied, Daniela brought us to the college she was studying at, Queens' college.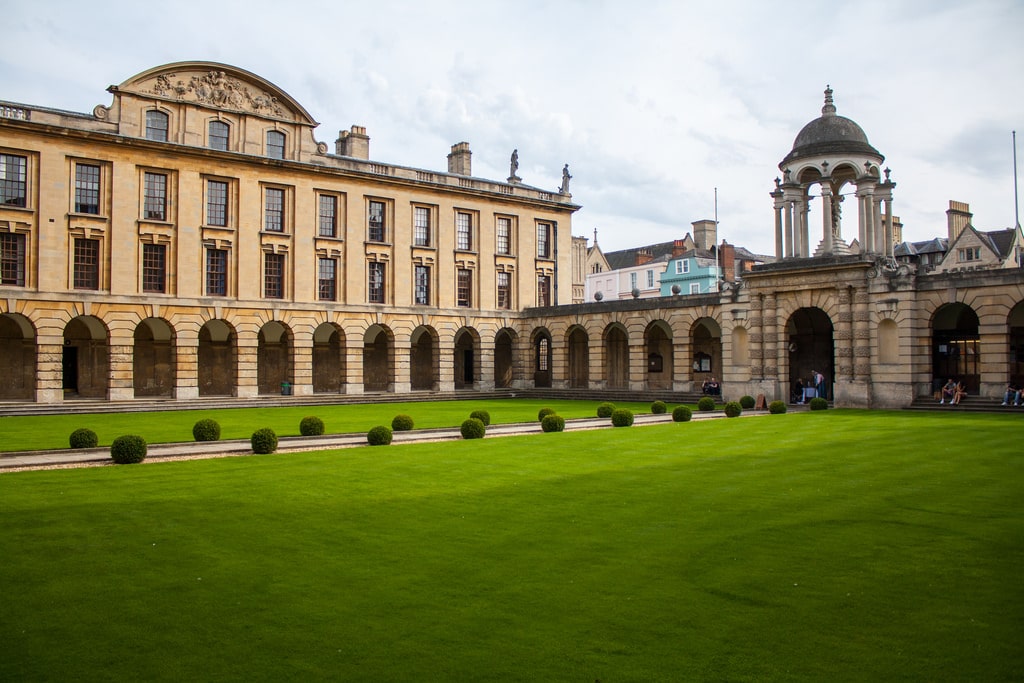 As a student of the school, Daniela was allowed to take our tour group into the college grounds. Queens' College was founded in 1448 by the Queen of Henry VI, the founder of King's College. According to Daniela, Queens' College was the only college to have been built within budget, the others had all gone over!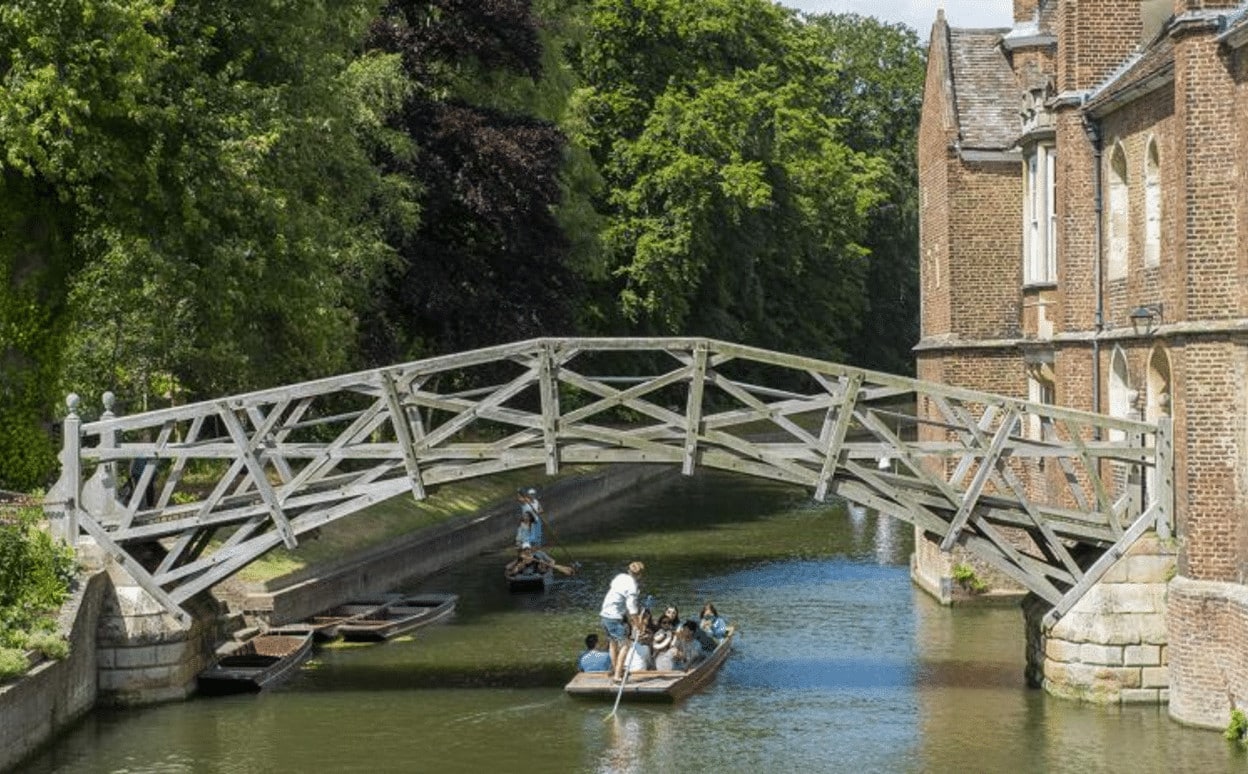 Queen's College is famous for its Mathematical Bridge. Connecting the President's Lodge to the college grounds, this bridge is famous for the many speculations and rumours. Daniela shared a theory that the bridge was not meant to be left bare with only wooden beams as decoration. Unfortunately, the college couldn't afford to have it fully realised and claimed that the structure was so perfectly crafted, it should be appreciated uncovered. Of course, this is only one of the many speculations.
The discoveries were endless, with Daniela sharing a balanced combination of insight, fact and a touch of friendly humour. Although 4 hours may seem long, her company and easy teachings made time fly.
What to bring on a Cambridge tour with Context Travel
As the tour does include hours of walking, do wear comfortable shoes. Bring an umbrella in case of bad weather, most of our route was unsheltered. Keep your carry ons as light as possible, the weight of a bag takes its toll after the first hour of almost constant walking. If you're coming from an overnight stay as I did, Daniela arranged for our group to stop at Rutland Cycling, a family-run cycle shop that offers a left baggage service. I was freed from the extra weight for a reasonable £6, it truly made all the difference!
Daniela concluded our tour at The Fitzwilliam Museum, perfect for continuing a day of history and culture. She kindly gave us her personal contact in case we needed help later in the day, and provided clear directions back to the train station. It was an extremely enjoyable day learning about the University city from someone who have been an active student for a significant amount of time- enough to be knowledgeable and have insightful opinions on the many sites of interest. It was an added bonus that Daniela was a lovely person whose company would always be welcome.
I highly recommend attending a Cambridge Excursion with Context tours. Discover the world's University city chock full of history and achievement- with an expert!