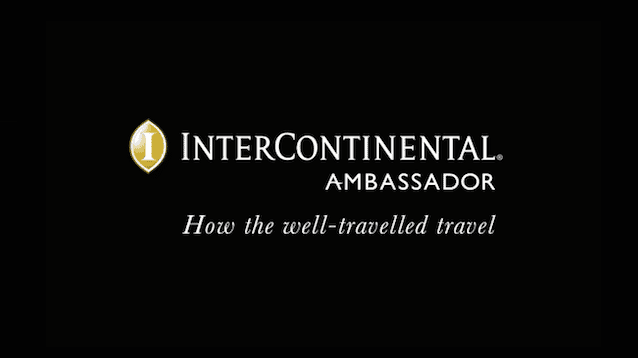 Hotel Loyalty programs can be a huge saver when you travel, especially if you are smart about it. But some hotel chains offer a different type of premium, by-invitation only or private tier level that helps them differentiate the frequent travelers from the truly global citizens. And, some other, are available for purchase so you don't have to worry about counting points to be treated like a king.
As an ultra-frequent traveler I used to often reach the highest tier in all the loyalty programs and became a professional hoarder. Not of souvenirs, or the ever-present destination keychains or postcards but of tier levels and priority memberships.
My most excessive frequent traveler time was a period of two and a half years during which I traveled to Manila every week and was literally living at the Intercontinental Hotel. I quickly reached their Platinum level and then discovered that they also had an Ambassador Program which was a level that you could purchase. For about $200 you can buy into it and get a few extra benefits. This is independent of your loyalty tier, so even if you never stayed at an IHG property you can still buy Ambassador.
What is the Ambassador Program?
It's a loyalty program available for purchase that offers additional benefits when you stay at an Intercontinental property.
It costs $200 first year and $150 subsequently to renew. You can also buy it with points if you have them. What is great about it is that even if you don't travel a lot the benefits are often good enough to be materialized even with just one stay. You get an upgrade to the next level room on check-in, free water, free fruit, late 4pm check-out, newspaper and a free pay TV movie. You also always get a local gift. This ranges from a beautiful pashmina in Singapore to all sorts of stationary and electronic accessories in Manila to a photo session in Bali.
As an Ambassador member you will also be treated with special service and personal greetings from the General Manager and, if you are a true frequent traveler, IHG may award you with the by-invitation-only Royal Ambassador level. For three years I was a Royal Ambassador and then the treatment was even more special. Nothing is a hassle and you are a genuinely rare and unique guest hotels don't see very often. IHG does not publicize the criteria for getting Royal Ambassador but since I was staying in Manila with colleagues that were doing exactly the same itinerary as me we figured that you needed to stay in at least 3 different properties and an incredible amount of nights, how many we were never too sure, but it took us almost a year to qualify.
What are the benefits of the Ambassador program?
Aside from what I said above the most valuable benefit of being an Ambassador member is the voucher you get for a free night. This comes with a caveat: you have to book it on a weekend and pay for one, so it is the second night of a weekend booking. But for $200 I reckon that you are getting your money's worth. Just be smart and use the voucher at an Intercontinental Resort which usually costs $500 a night and you are getting real value.
You also get an additional 5,000 points which, at IHG, is half of another free night so it is a significant additional value you get.
So, is the Ambassador Program worth it?
I think so!
I have been a member for almost 5 years now and I can say that I always get my value back via the voucher, especially once you renew. Just be smart about it and make use of the voucher, the late check-out, the gift, the free water and everything else.
And remember, who doesn't like being made to feel special? 🙂
If you'd like to read more travel tips and tricks, check these posts…