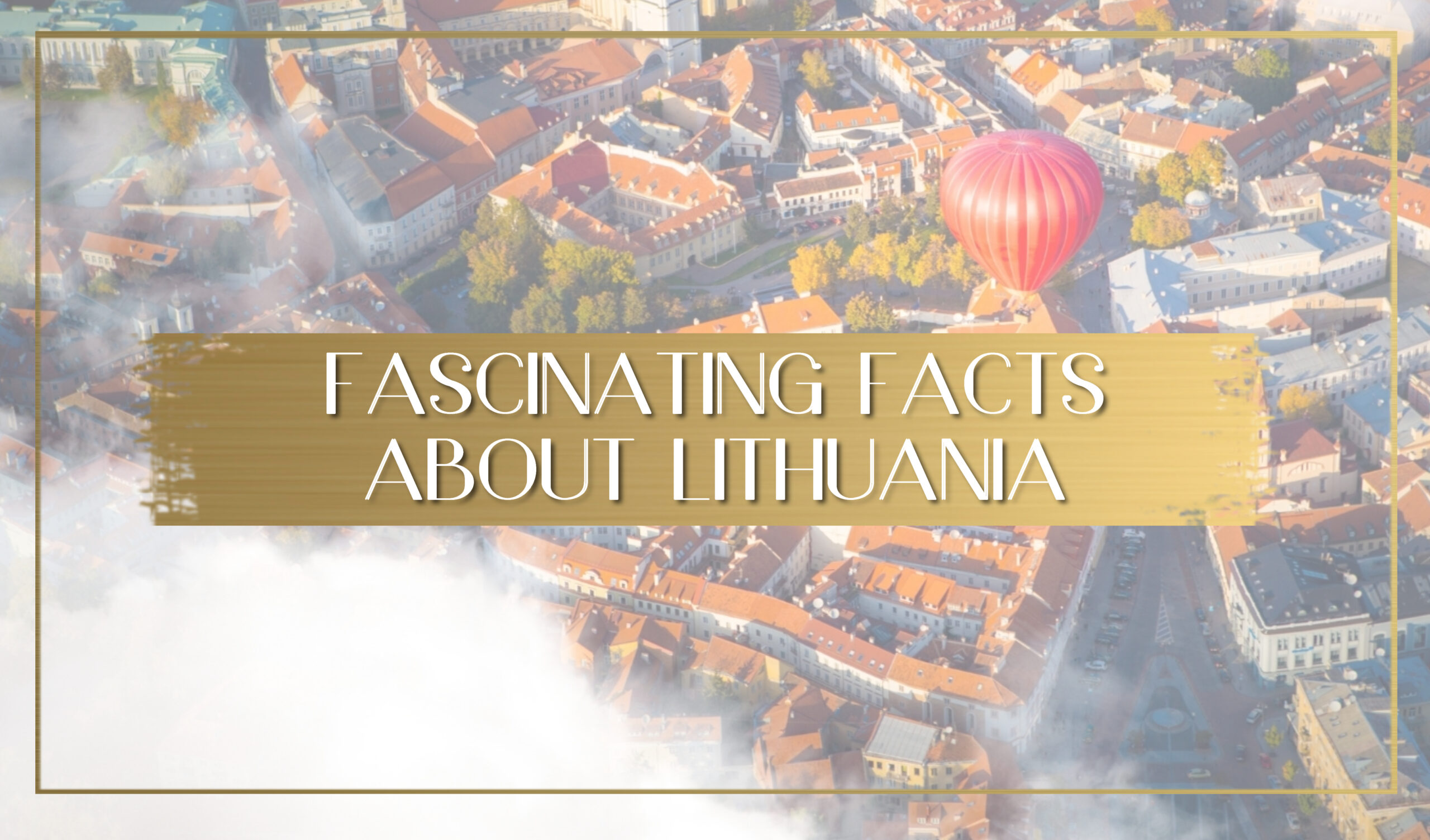 The most impressive fact about Lithuania is how it has remained such an understated gem in Europe.
From the most epic greenery to cosy little towns, the self-titled "G-spot of the world" is cheeky, inviting and filled with a rich history. Read on to find out more Lithuania facts from the Easter granny to the anonymous swings. 
Once the largest European country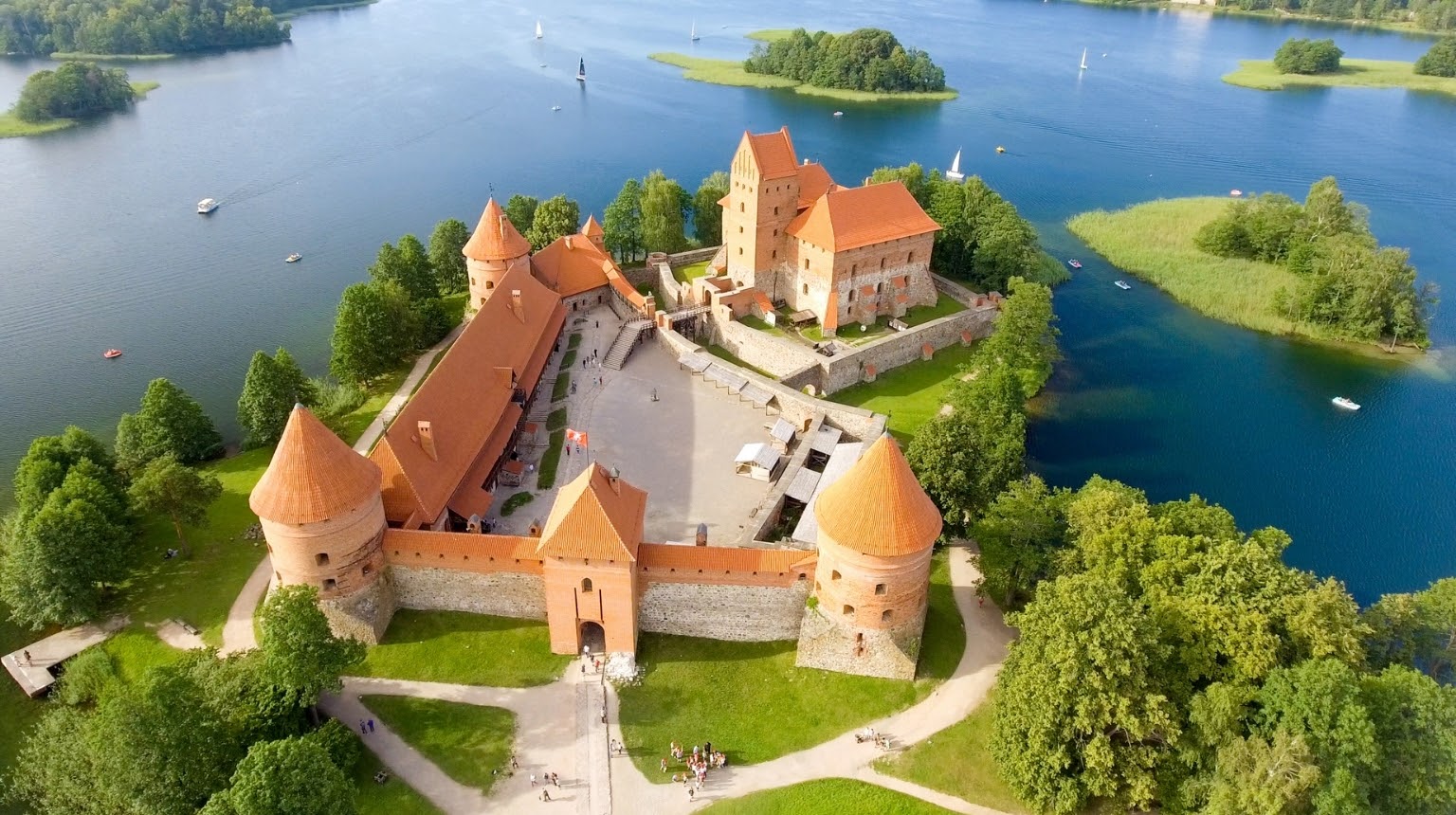 First, let's get down to the most important fact about Lithuania, it was once the largest country in Europe. If you search the history books, you'll see that the actual name of Lithuania was first mentioned in 1009 in the Annals of Quedlinburg, a chronicle of world history created at the imperial Saxon convent of Quedlinburg.
Fast-forward to the beginning of the 15th century and you'd see that the Grand Duchy of Lithuania was indeed the largest kingdom in Europe which was originally formed by combining various tribes that were living in the area.
It then encompassed parts of today's Russia, Belarus, Poland, and Ukraine, as seen in the image below. At its height in 1430 it included 930,000 sq km (360,000 sq mi). Today it is only 65,300 sq km.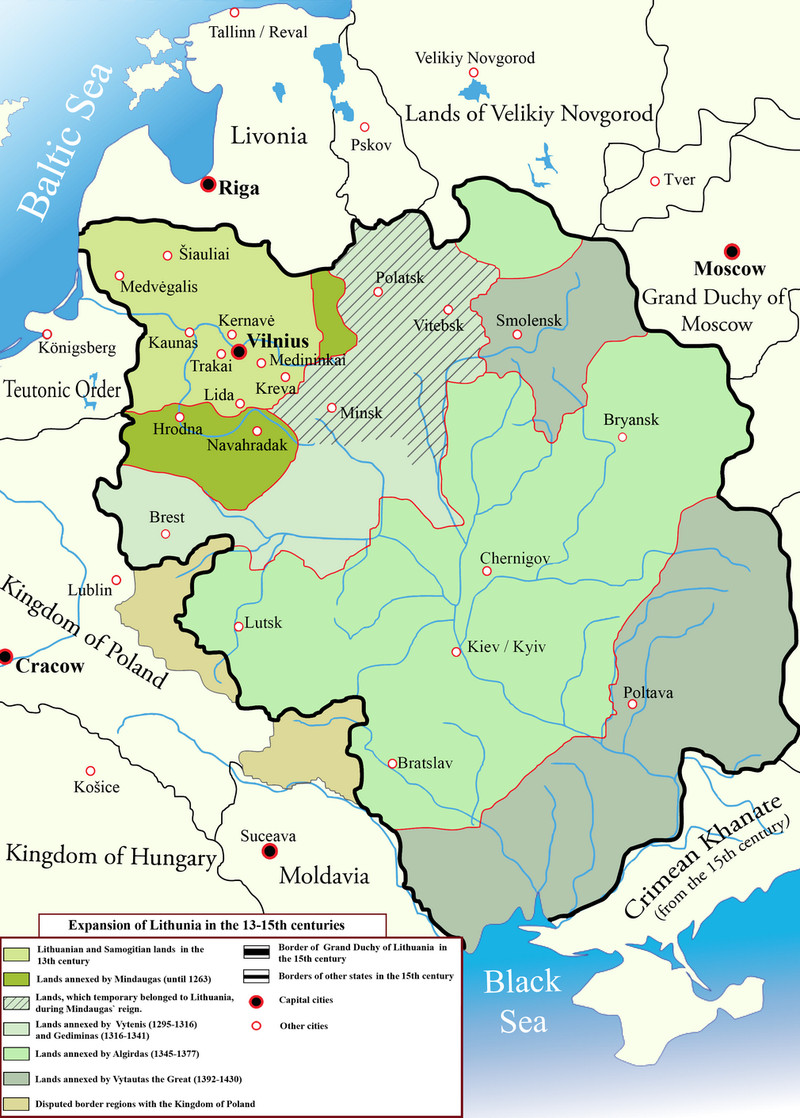 This once expansive empire slowly shrank after joining ties with neighboring rivals Poland to form the Polish–Lithuanian Commonwealth in 1569 (called the Union of Lublin) and finally being overtaken by the Russian Empire and Prussia from 1812 onwards (the same year Napoleon retreated from Moscow).
Explore some of ancient Lithuania with a trip to Trakai Castle on a 4-Hour Tour from Vilnius with audio guide. 
Russian dependence & independence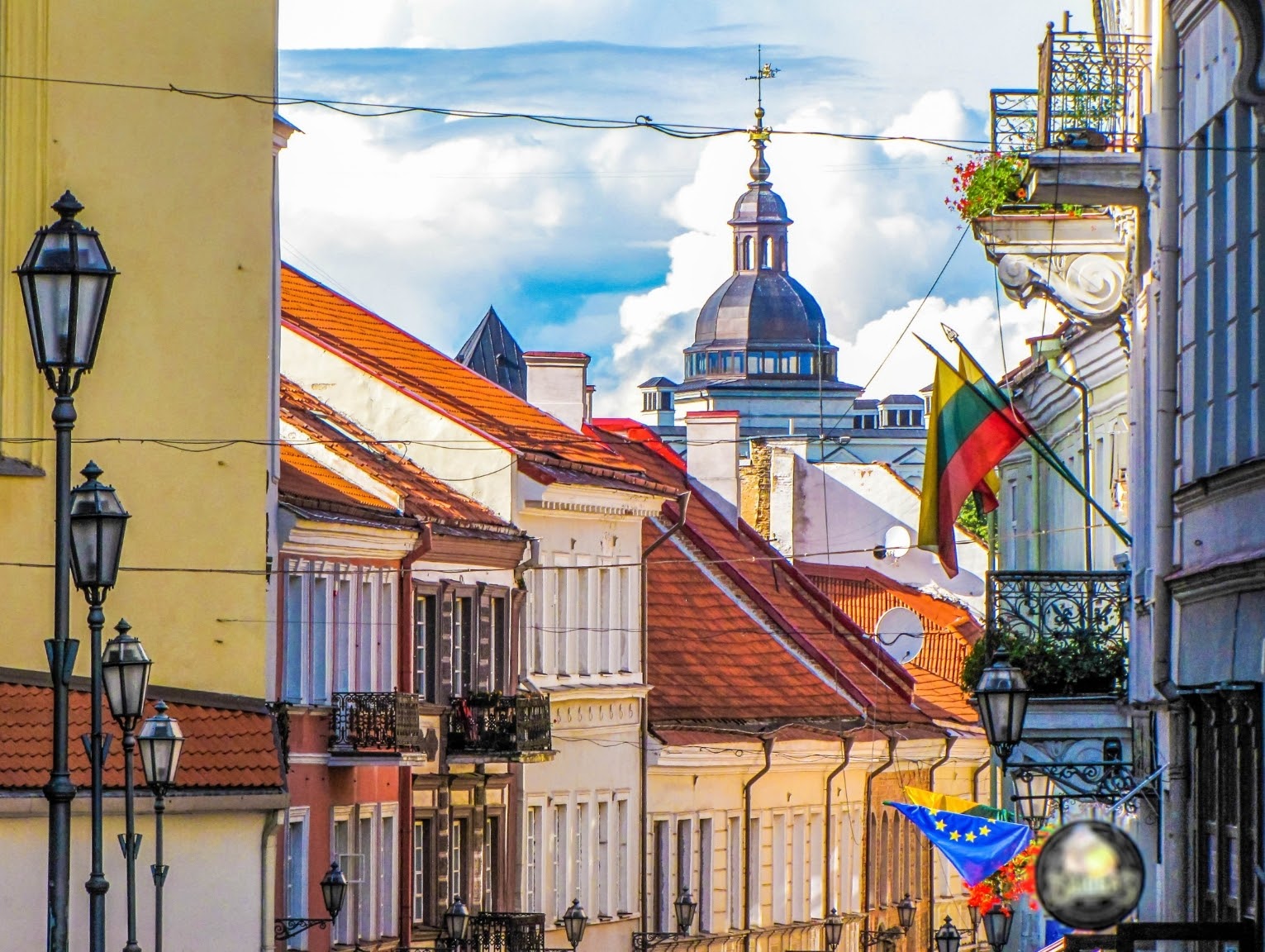 So, what happened after 1812?
Russia had a dominant presence in Lithuanian history. Lithuania actually became part of the Russian Empire and was known as a new administrative region called Northwestern Krai for a time. Lithuania's tumultuous past saw it being under Germany's rule and behind the Iron Curtain.
In fact, on August 23, 1939 Germany secretly "gifted" Lithuania, Latvia and Estonia to the Russians with the German-Soviet Non-Aggression Pact or the Molotov-Ribbentrop pact.
On August 23, 1989, the Baltic States of Lithuania, Estonia and Latvia formed a peaceful protest against the Soviet Union (called the Singing Revolution in Estonia) where roughly two million people formed a 600 km human chain across all three countries known as the Baltic Way. This led to Lithuania's independence on March 11, 1990 which Russia officially accepted on September 6, 1991.
Two independence days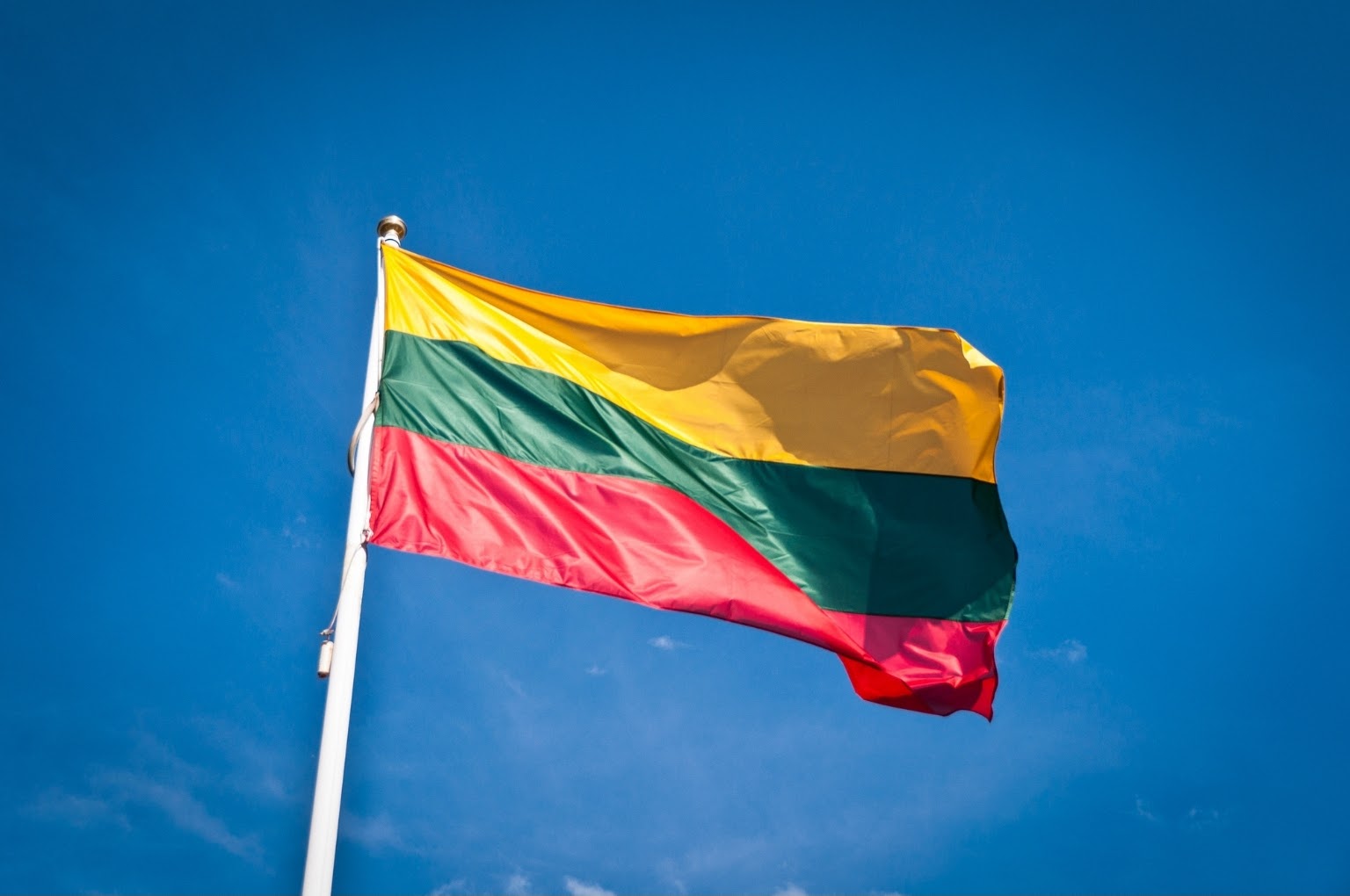 One particularly interesting fact about Lithuania is that they celebrate not one but two independence days. Each one commemorates a break from external rule.
During the First World War, the Germans offered Lithuanians the choice of being aligned with Germany or Russia. Lithuania decided on neither option, signing the Act of Independence of Lithuania on February 16, 1918. This is now called the Restoration of the State Day and is celebrated as the first of the independence days.
The second day of independence, also known as the Day of the Restoration of Independence is celebrated on March 11. This celebrates Lithuania's break from the Iron Curtain as mentioned in the previous point.
An abundance of nature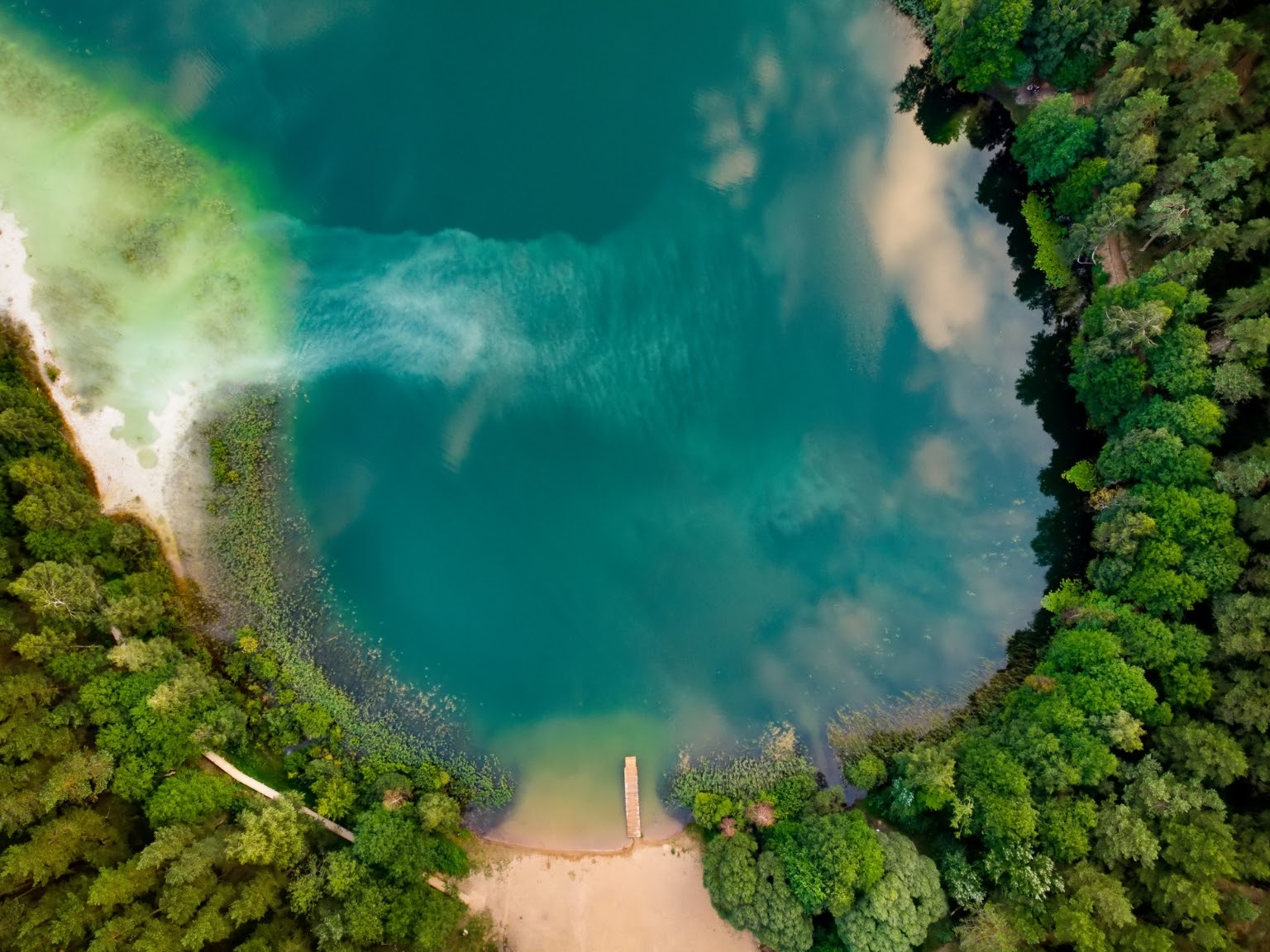 Nature is the star of the show in Lithuania with one third of the country covered in forests. The country is generally flat with some morainic hilly enclaves and the highest point reaching only 293.84 m and is known as Aukštojas Hill.
Exploring the green areas of Lithuania you will be able to find an abundant source of coastal pine forests, protected regions, nature reserves, national parks, small lakes, swamps, limestone, clay and sand. There is also 262 kms of coastline with some beautifully picturesque beaches with an average ocean temperature of 18°C (65 °F) during the summer.
When trekking through the magical forests of Lithuania you may encounter all sorts of wildlife from foxes, wolves and deer to beavers, mink and hundreds of birds.
The oldest tree in Europe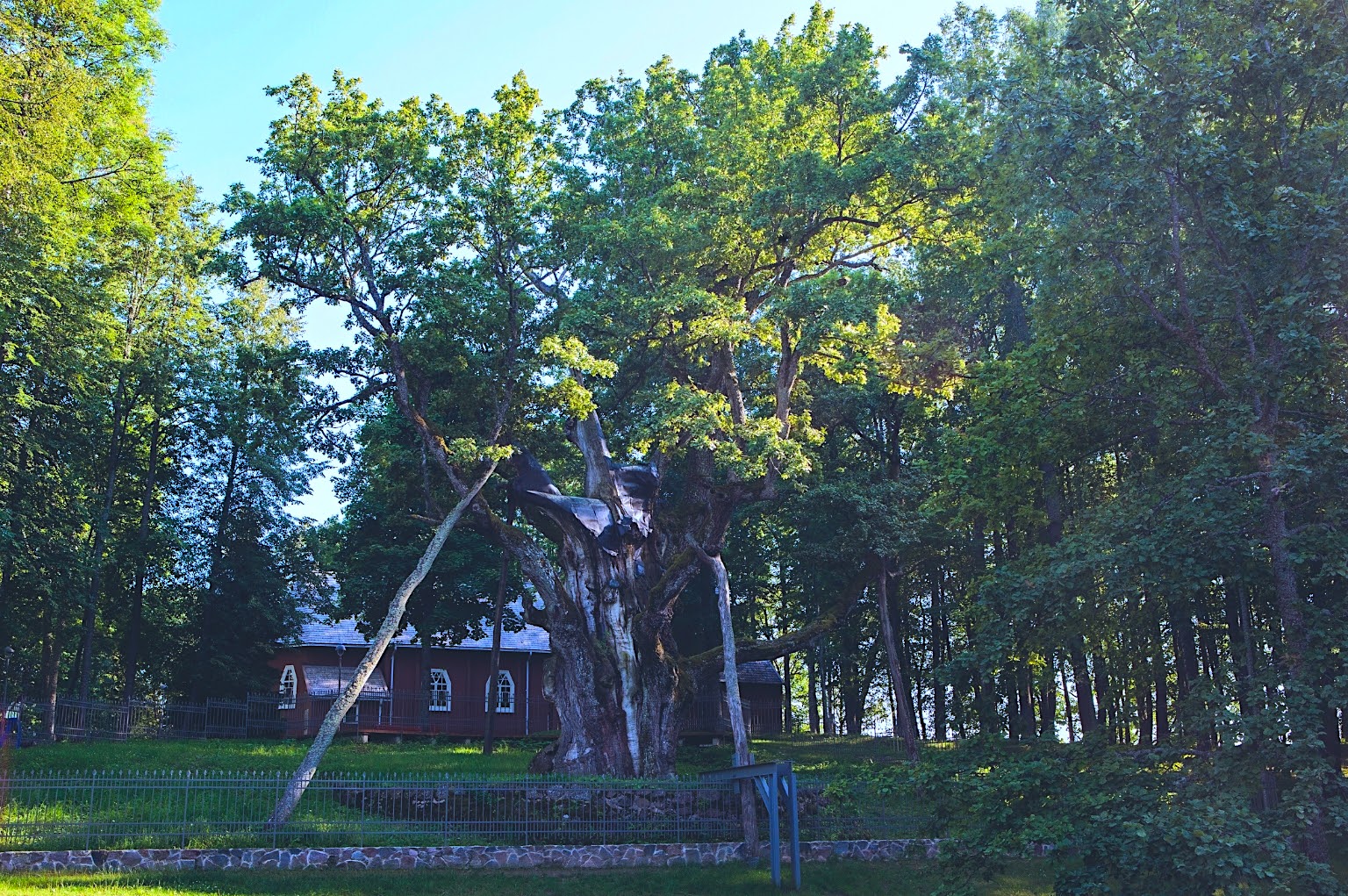 Continuing with important nature facts about Lithuania, there is a very old tree that has survived many wars including The Crusades and both World Wars.
Arborists will know all about the Stelmuze Oak, which has held national monument status since 1960. It's said that the ancient tree dates back to between 1,500 – 2,000 years!
The Stelmuze Oak is 23 m high, 3.5 m in diameter and 13 m at its widest point. That means it takes around 8-9 fully grown human adults holding hands to wrap around its trunk.
A shifting dune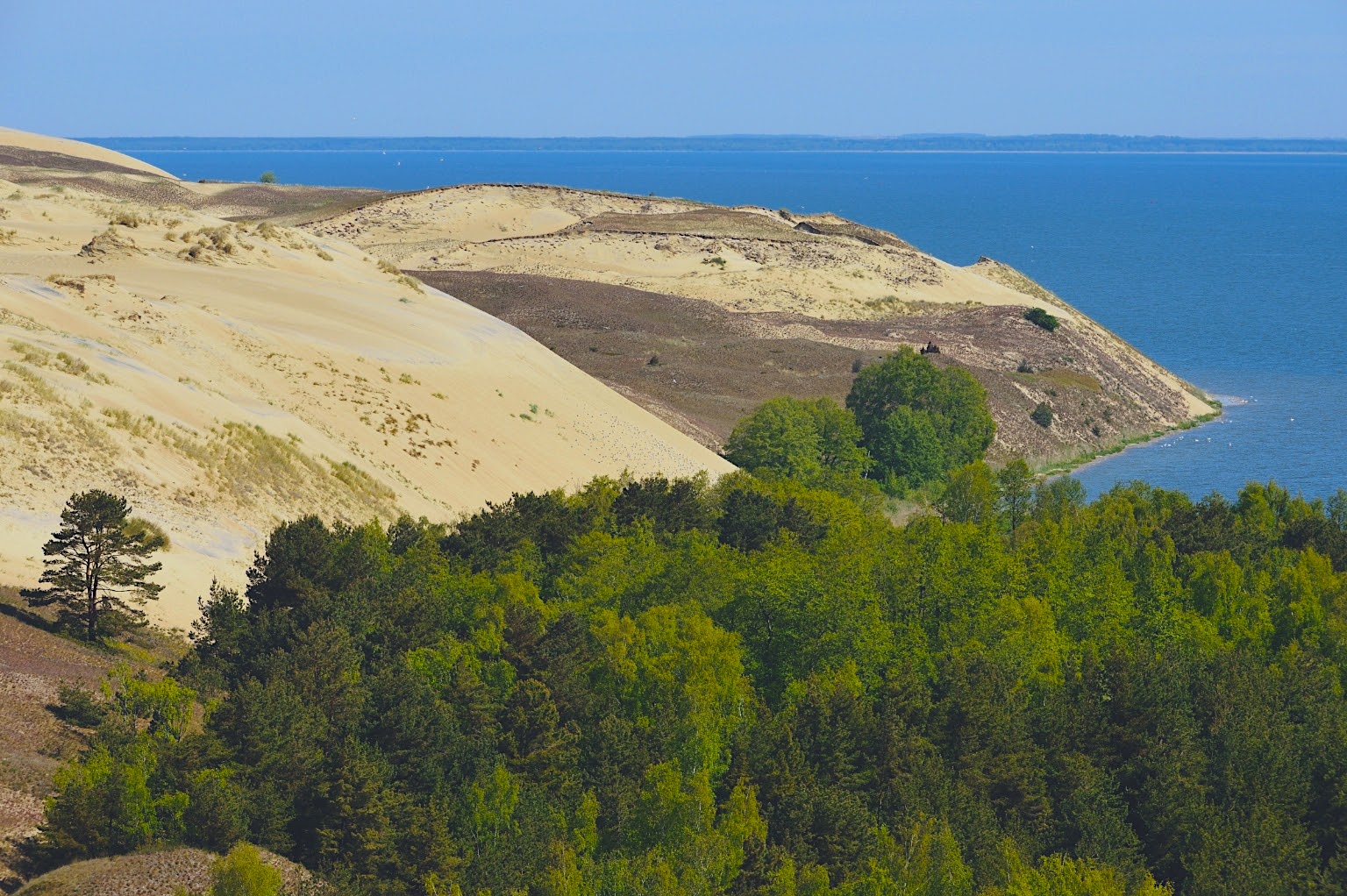 We all know that tides move in and out and expose sand, such as the tidal harmonics seen at the Jindo Sea Parting Miracle Festival in South Korea. But did you know that the earth also shifts and moves around from year to year, sometimes at a noticeable pace.
The area is known as the Curonian Spit (or Kurshskaya Kosa in Russia) which is a 98 km (61 mi) curved sand-dune that was formed roughly 5,000 years ago. It is shared by Lithuania and Russia and separates the Curonian Lagoon from the Baltic Sea coast. This is also a UNESCO World Heritage Site.
The Curonian Spit is actually endangered and shifts due to the wind and human activity – it is a popular site to visit, especially for German tourists in the summer.
Some of the major forces of the change include intensive logging in the 17th and 18th centuries. After noticing that the area was transforming rapidly, dune stabilisation work started and has never stopped.
Today, there are even some small urbanised areas (roughly eight small settlements) that cover about 6% of the land. Visit the Curonian Spit National Park on an epic day tour from Vilnius. 
Historic & beautiful UNESCO sites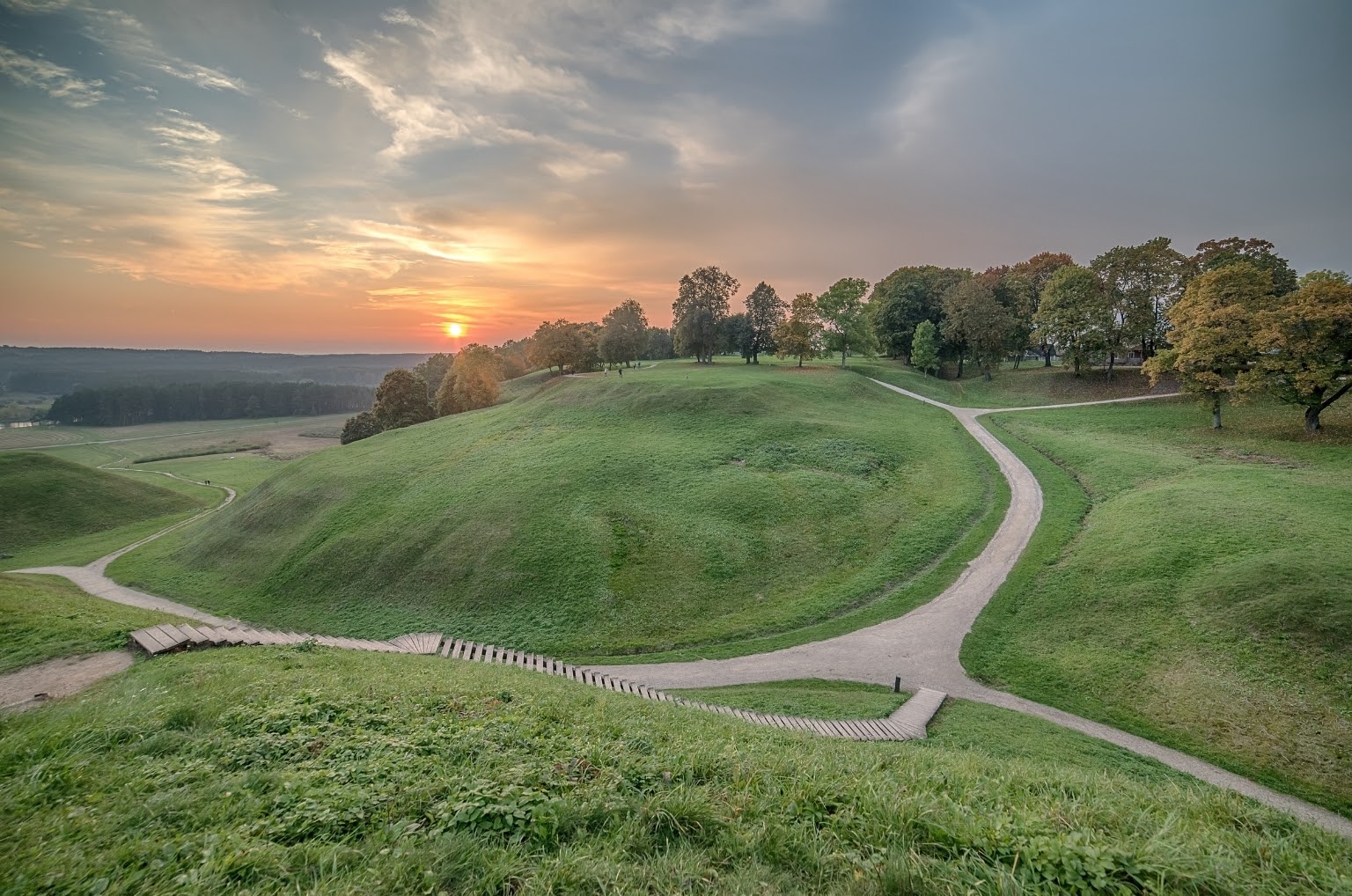 Speaking about UNESCO heritage sites, there are more than one in Lithuania, while two are historical, the other two are environmental marvels.
The first we mentioned in the previous point, which is the Curonian Spit. The second natural marvel on this list is the Struve Geodetic Arc which actually spans ten countries and 265 station points and was where astronomer Friedrich Georg Wilhelm von Struve first carried out an accurate measurement of a long segment of a meridian, establishing the size and shape of the Earth.
Another top UNESCO area to explore is the Kernavė archaeological site in eastern Lithuania which dates back to the late Palaeolithic Period right up to the Middle Ages and provides evidence that there were human settlements living there some 10 millennia ago.
It is a massive area of 194.4 ha, consisting of archaeological elements, forts, settlements, and burial sites. There's a Vilnius, Trakai and Kernave Private Full-Day Tour which is a great way to see many of the sites without having to plan everything. 
The final UNESCO site is the Vilnius Historic Centre right in the capital. It is the political center of the Grand Duchy of Lithuania and has been a major influence on the cultural and architectural development of much of eastern Europe. It's a really beautiful place to take a stroll with impressive examples of Gothic, Renaissance, Baroque and classical buildings. Take a guided stroll of Old Town and Uzupis on a 3-hour walking tour.
Basketball is huge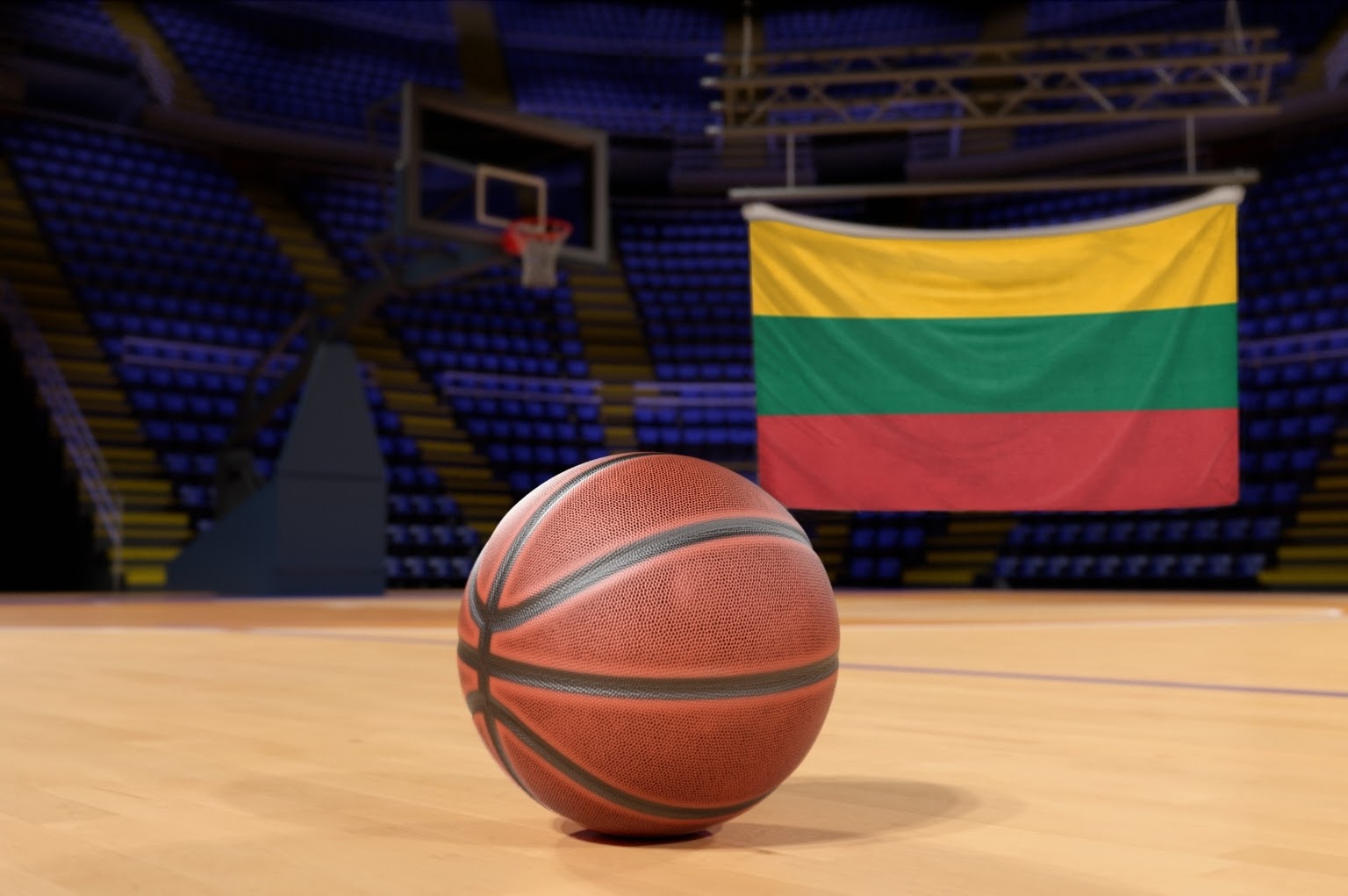 When we think of basketball, we usually think of the US-based NBA and it's stars like Michael Jordan, LeBron James or Kobe Bryant. So one of the most surprising facts about Lithuania is that basketball is one of the most popular sports in this country with many Lithuanians going on to actually play in the NBA.
In a Sports Illustrated article titled "Lithuania Calling", written in August 2011, the writer stated that "Basketball is the only sport the 3.2 million Lithuanians truly care about—it is their second religion, after Catholicism—and their success is proportionately stunning".
To show how deep basketball is embedded into their culture, you need not look further than some of their nicknames, which include "The Other Dream Team", "The Second Religion", "The Baltic Giants" or "The Green Death".
On the FIBA world ranking, Lithuania comes up as the 8th best men's team internationally, winning three bronze medals in the Olympic Games, a bronze at the FIBA World Cup and three golds, 3 silvers and a bronze at the EuroBasket.
Top players include Jonas Valanciunas, Mindaugas Kuzminskas, Domas Sabonis and the legendary Arvydas Sabonis who played for the Portland Trail Blazers. Here are some of his career highlights:
Easter granny & other holidays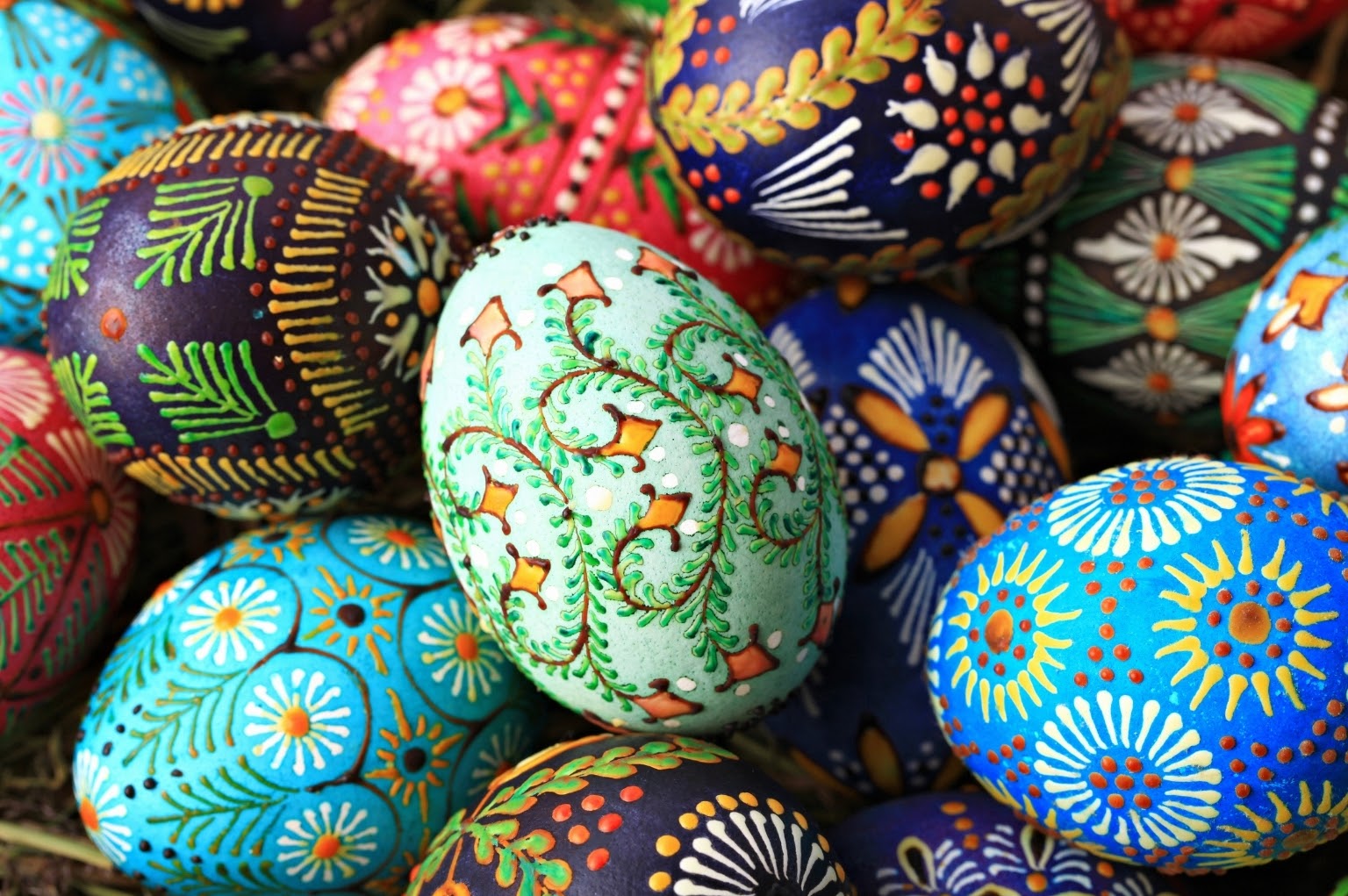 Do you know why there is an Easter bunny that delivers Easter eggs?
Well, rabbits notoriously copulate at an impressive rate and give birth to a massive litter of kittens (yup, baby rabbits are also called kittens). So they are a symbol of new life.
Eggs are also a symbol of new life and as Easter is a commemoration of the resurrection of Jesus, this kind of makes sense. Now you've learned something beyond facts about Lithuania.
In Lithuania, there are eggs during Easter (Velykos), but there is no cutesy bunny. Instead, your colorful eggs are brought to you by granny Velykų Bobute (Easter Granny) who spurs her pony on with a sunbeam whip.
Children prepare for Velykų Bobute's arrival by handcrafting nests for the eggs to be placed in. She usually carries out her deliveries in the morning before the kids wake up, similar to Santa Claus and the Tooth Fairy. The kids then search for the especially beautiful hand painted eggs (that were decorated by bunnies) called margučiai.
Margučiai are painted with natural dyes (boiled red onion skins) and then scratched with a white design that's carved into the shell. This process can even take up to a week or more.
Beyond Easter, there are some other interesting holiday celebrations in Lithuania. Shrove Tuesday, for example, marks the end of winter and welcomes the new spring. Traditionally, this is celebrated by wearing masks and costumes and then going around the community to visit your neighbors. Each house has a really nice spread to welcome guests, who share a bite and a drink together.
When evening arrives, the people gather around a doll called More. This olde maiden is a feminine symbol representing the clash between winter and spring. Depending on the year she may be burnt, drowned, or sent away on a sled until she crashes. Now, spring can arrive safely.
The second unique holiday is Rasos & Joninas Day or Midsummer. In the morning, young ladies wash their faces with clear dew. Later on a massive bonfire is created where people place their secret wishes into a wish or spell bag that's placed in water. Young couples then saunter into the forest to look for fern blossoms. As ferns don't have blossoms, this is actually just a nice excuse for the young lovers to take a romantic walk in nature.
Each country has their own unique Christmas traditions, like the pooping log in Catalonia. Of course, Lithuania also has some unique traditions to celebrate the birth of Jesus.
Firstly, an empty plate is set at the dinner table for family or friends that were lost within the past year and leftovers are kept out overnight to symbolically "feed" them.
Pieces of straw are also left under the tablecloth and after dinner everyone takes out their piece to see if they've drawn the long stick. Each piece has a different size and all represent the length of your life.
Another unique Christmas Eve tradition in Lithuania is for girls to write male names on pieces of paper, all names that randomly come into her head. They then stuff them into a pillow case which they sleep on. In the morning, they reach into the cover and pull out a name. The first one they pick will be the name of their future husband.
Lastly, each year there's a river Vilnius called the Vilnia River that's dyed bright emerald green each year in celebration of St. Patrick's Day. Strange that an Irish celebration is cause for celebration in the Baltics. Eco-conscious warriors should not fear as apparently the dye used originated in Chicago in 1962, when Irish plumbers came across a completely harmless way of dyeing water. They have been dyeing the Chicago River green ever since.
Superstitions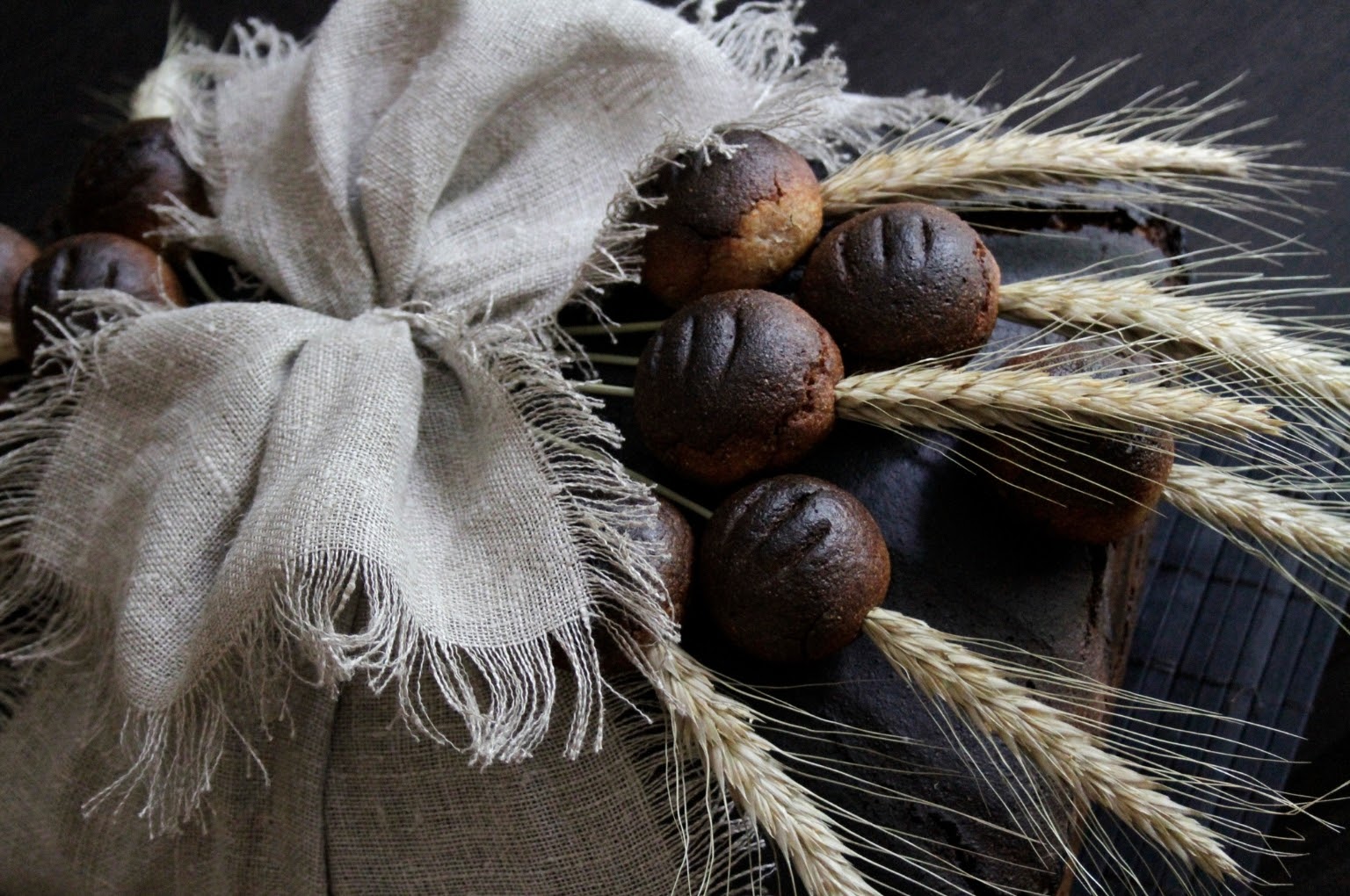 We now move from unique holiday facts about Lithuania to interesting superstitions that only this country holds. Firstly, if you're visiting someone's house and think of a tune, be sure not to whistle it out loud. Whistling indoors is thought to be bad luck as it's said to summon evil little devils.
Be sure that you're not caught sitting at the edge of a table for a meal, especially if you're a woman, as sitting in a corner at the corner of a table makes you unmarriable for seven years.
Talking about meals, a combination of black bread and salt is actually considered good luck, so you may get this when visiting an Aribnb in Lithuania. This was originally provided as a symbol of blessing for a new home as the black bread is rich in fibre, a symbol of health.
If a bird poops on you, it means you'll be stinking rich, but introducing yourself or shaking hands through a threshold will bring terrible luck..
A unique national scent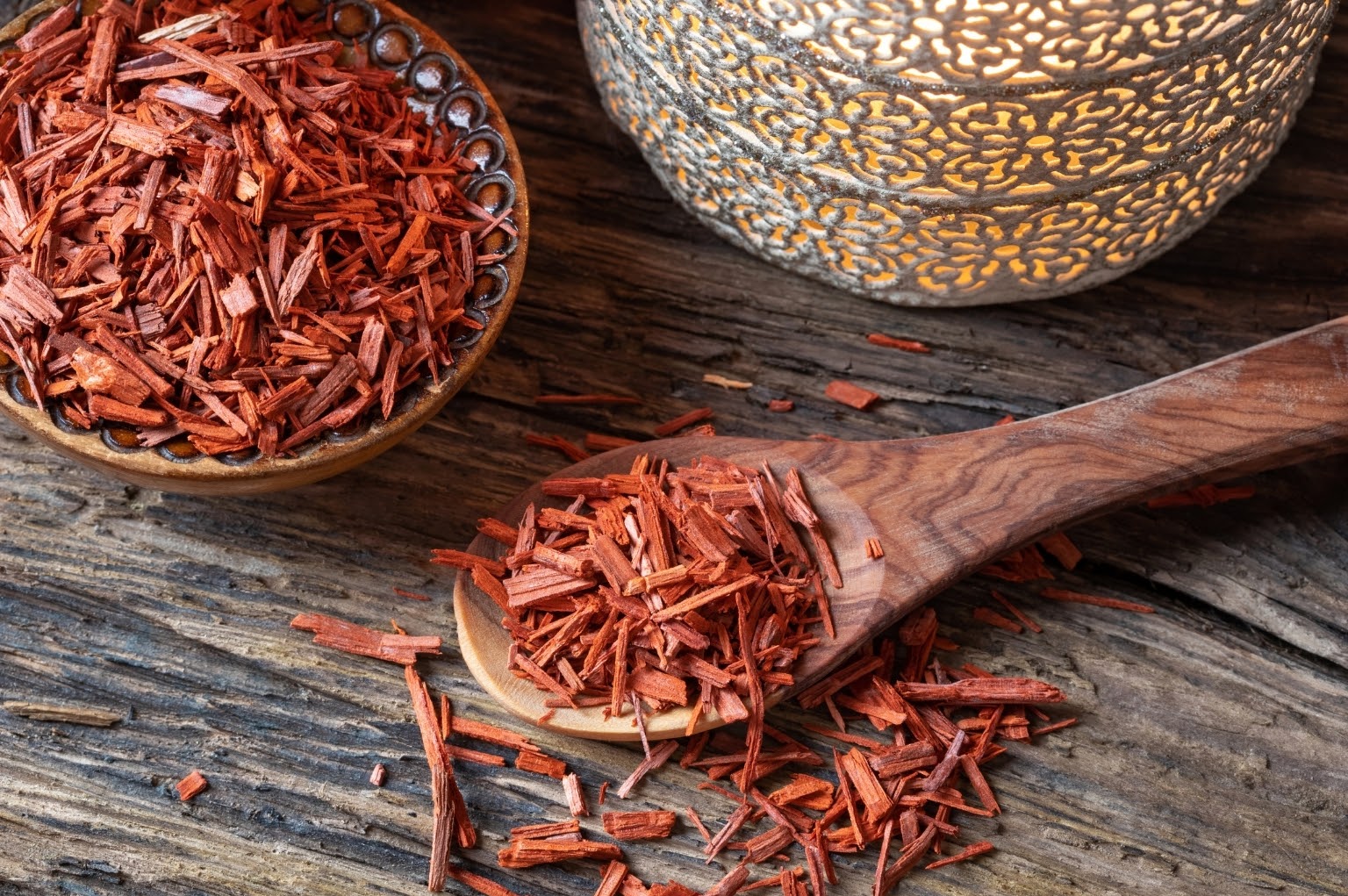 If you mix bergamot, wild flowers, ginger, raspberry and grapefruit, with base notes of amber, cedar, sandalwood, patchouli, tree moss and tree smoke, you'll have smelt a country. In fact, Lithuania is the only country in the world that has its own distinct scent and it's aptly called "the Scent of Lithuania".
Introduced in 2010, the scent was produced by the famed French perfumer Galimard (who have been around since 1747!) and was developed and is sold exclusively by Lietuvos Kvapas. It was created in order to rebrand the country, stepping away from its tumultuous past.
You can purchase the fragrance in many forms from perfumes to candles to home diffusers. They have since also developed two more scents called "Barbora" and "The Kingdom".
Religion in Lithuania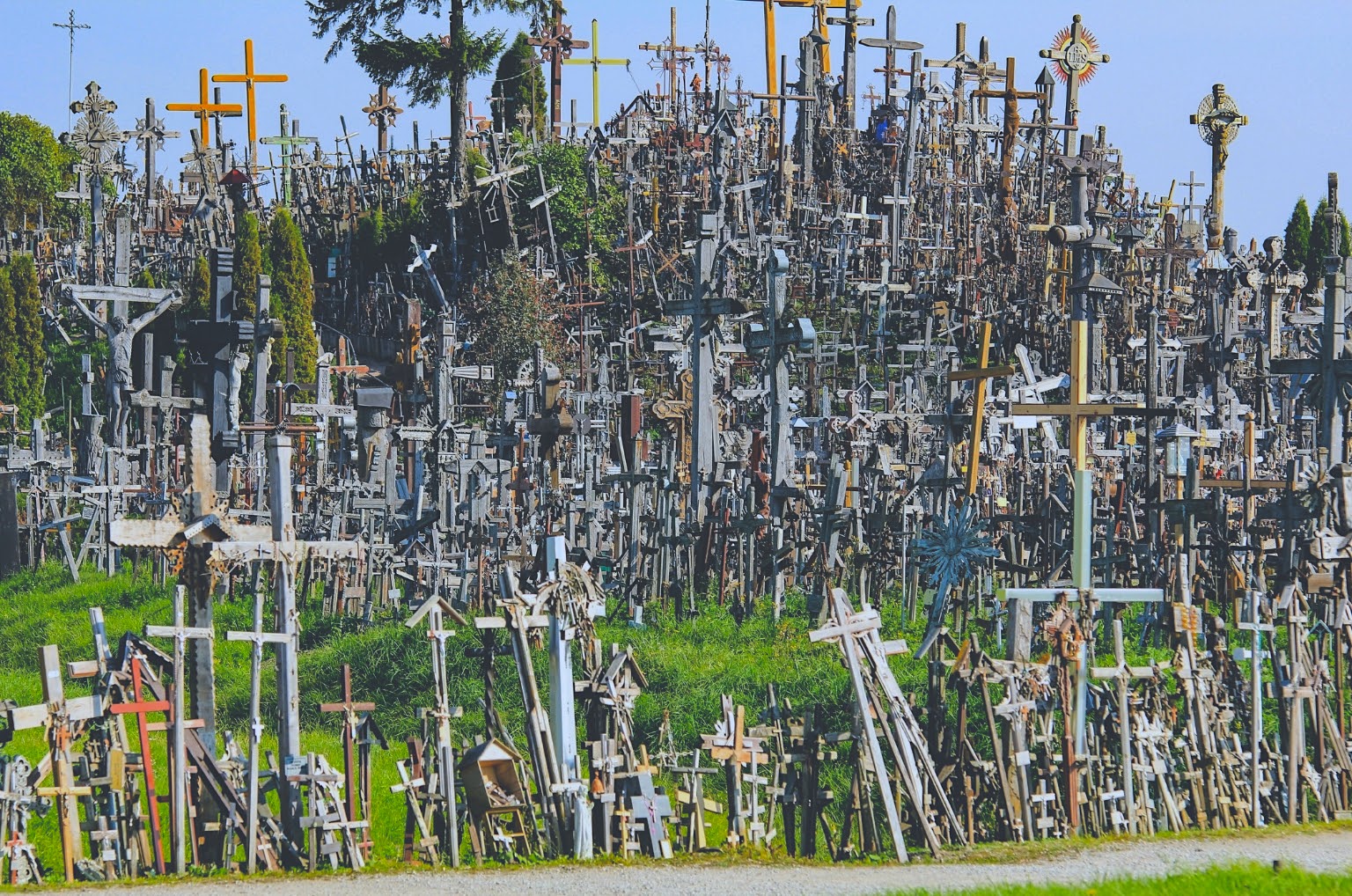 Have you ever heard of Romuva? Well, before Lithuania adopted Christianity in 1387, this was the name of the dominant religion.
Lithuania was actually the last European country to adopt Christianity. In fact, there is a modern resurgence in this and other neo-pagan Balitic religions. From 2001 to 2011, for example, the number of people that identified as part of a "Baltic faith" changed from 1,270 to 5,118.
A more somber religious fact about Lithuania is that there were also many Jews living in Lithuania yet they met an horrific demise. The country holds one of the highest total mortality rates of Jewish people as 190,000 or 91% of the Lithuanian Jews were killed during the Holocaust by the Nazi's. There is a wonderful Jewish Heritage Guided Tour to remember its past or learn more if you have ancestry in Lithuania. 
Today the predominant religion is Roman Catholic at 77% of the population. There is one particularly holy Catholic pilgrimage site called The Hill of Crosses or Kryziu Kalnas about 12 km north of the city of Šiauliai, in northern Lithuania.
The idea is to make the pilgrimage to the hill and then leave a cross there (as pictured above). The exact number of crosses placed there is unknown, but there are estimates of over 100,000. You can even book a private tour of the Hill of Crosses from Vilnius online here.
Pagan and folkloric history is also very important to the Lithuanian people and one of the standout places that tells this unique history is the Hill of Witches in Juodkrante. It started in 1979 and now boasts over 80 wooden carvings from local artists scattered around the woods.
While each sculpture tells a different tale of Lithuania's past, the hill actually got its name before as it was a popular place to celebrate the Midsummer's Eve Festival held annually on June 24. The holiday's name may have been changed to Saint Jonas' Festival after Christianity was brought in, but it's pagan roots still hold strong.
Anonymous swings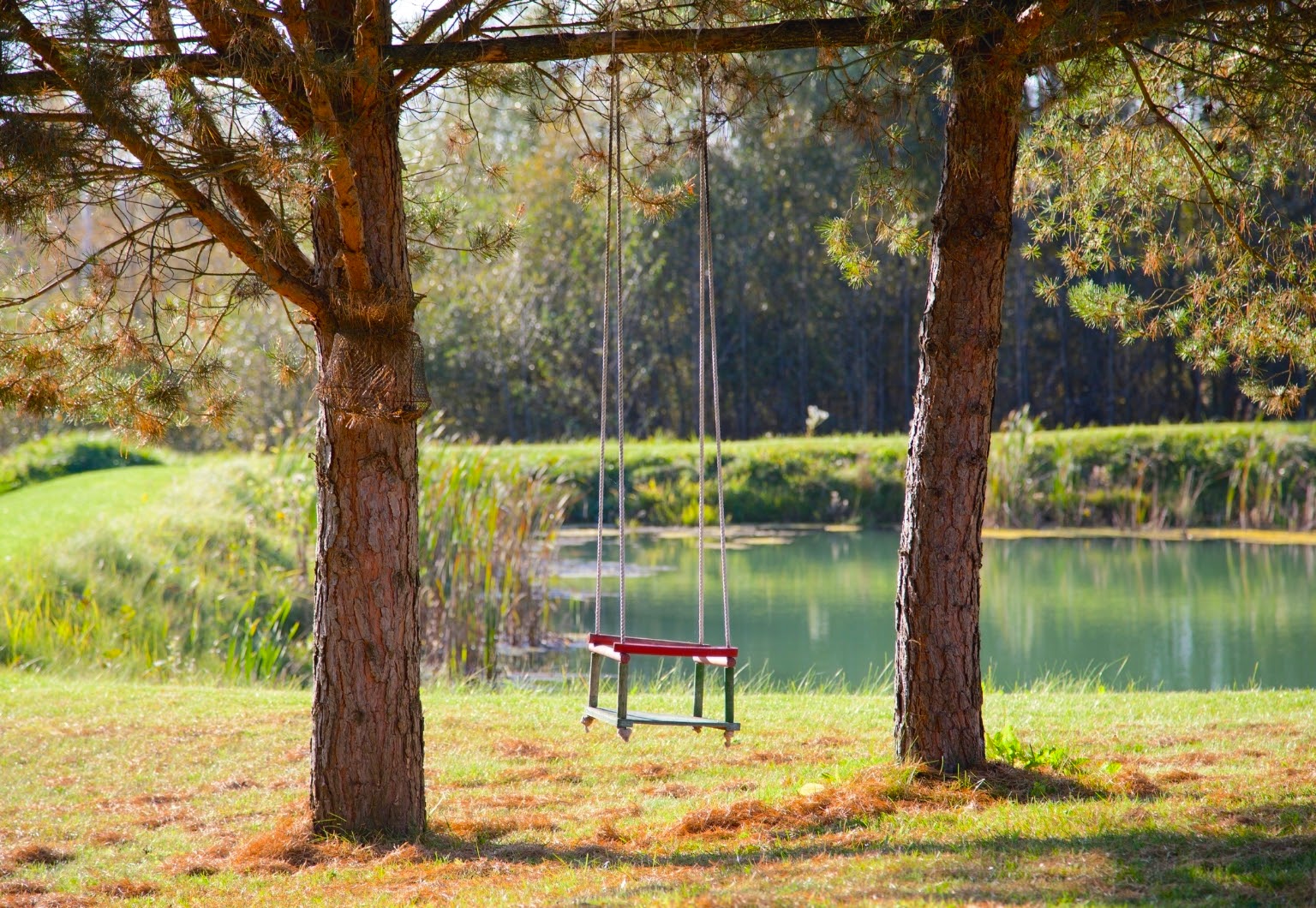 While Lithuania has a major swing dance scene, this is not what this particular fact about Lithuania is about.
The capital city of Vilnius apparently has its own anonymous swing foundation. While there is no website or social media about this secretive group, locals and visitors have said that swings pop up randomly around the city in different locations.
Sexy tourism
One of the funniest facts about Lithuania has to be its "G-Spot of Europe" ad campaign from 2018. The Lithuanians actually have a really great sense of humor and this advert is the perfect example of that.
The campaign seeked out to harness attention, particularly to millennials, showing that Vilnius is a great spot to travel to with the slogan The G-spot of Europe as "Nobody knows where it is but when you find it — it's amazing". How hilarious.
Facts about Vilnius, the capital of Lithuania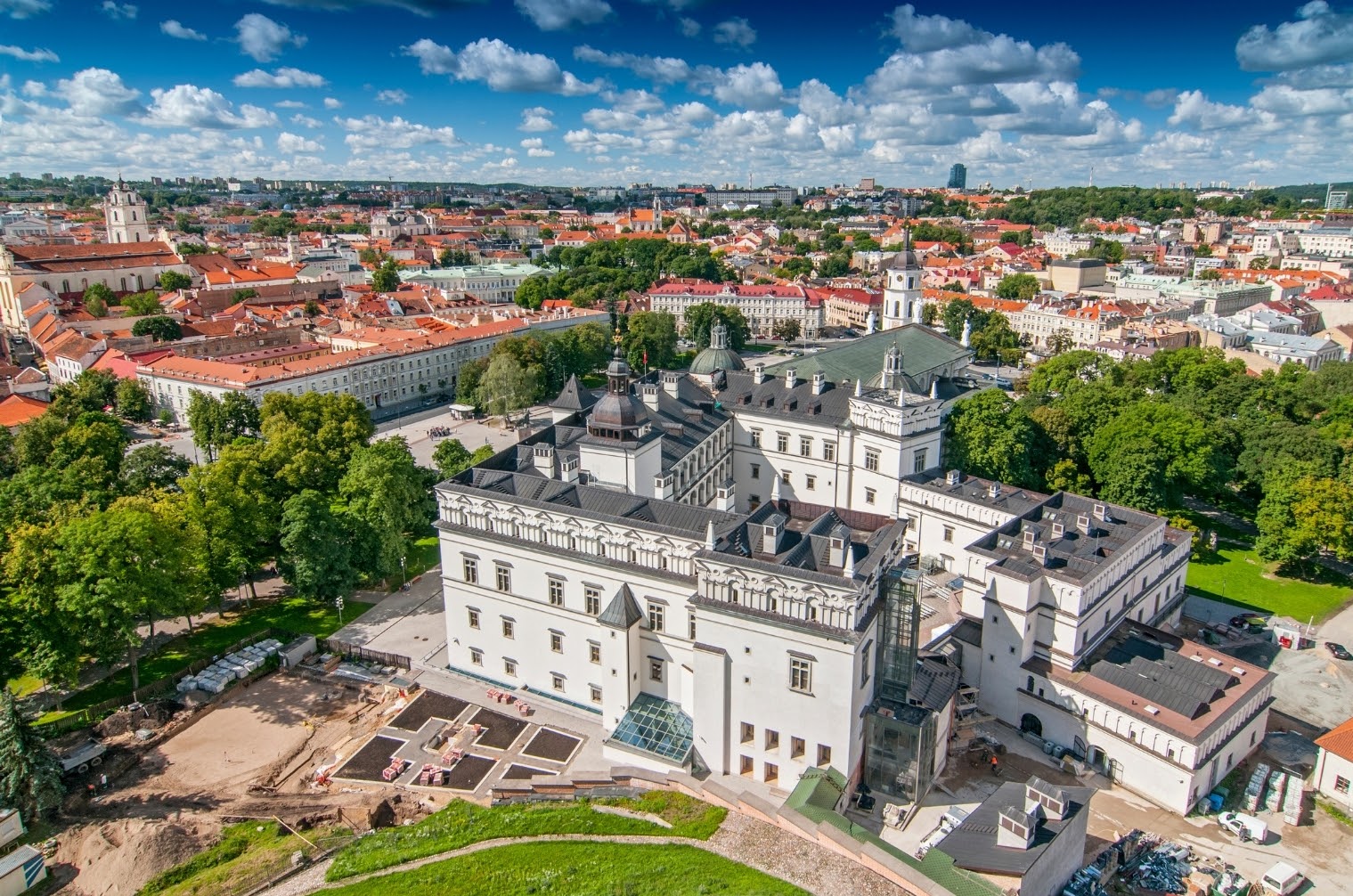 So, is Vilnius really the G-spot of Europe? Well, some interesting facts about Vilnius might entice you to agree.
First of all, its Historic City Center is probably one of the best-preserved examples of Medieval, Renaissance, and Baroque architecture in Europe and has been named a UNESCO World Heritage site.
It has been named a Gamma global city according to the GaWC meaning that it is said to be one of the "world cities linking smaller regions or states into the world economy, or important world cities whose major global capacity is not in advanced producer services".
Vilnius was also one of the FIFA Futsal World Cup (the indoor extension of the FIFA World Cup) host cities in 2020 and parts of Netflix's smash hit Stranger Things was filmed in the now-empty Lukiškės Prison.
Internet connection in Vilnius is some of the top in the continent (at once it had the fastest speed in the world) and it's a major economic centre for Lithuania and is even one of the largest financial centres of the Baltic states. So if you're a digital nomad, you might want to pop into Vilnius and work at one of the quaint cafes with free and fast Wifi.
Republic in a republic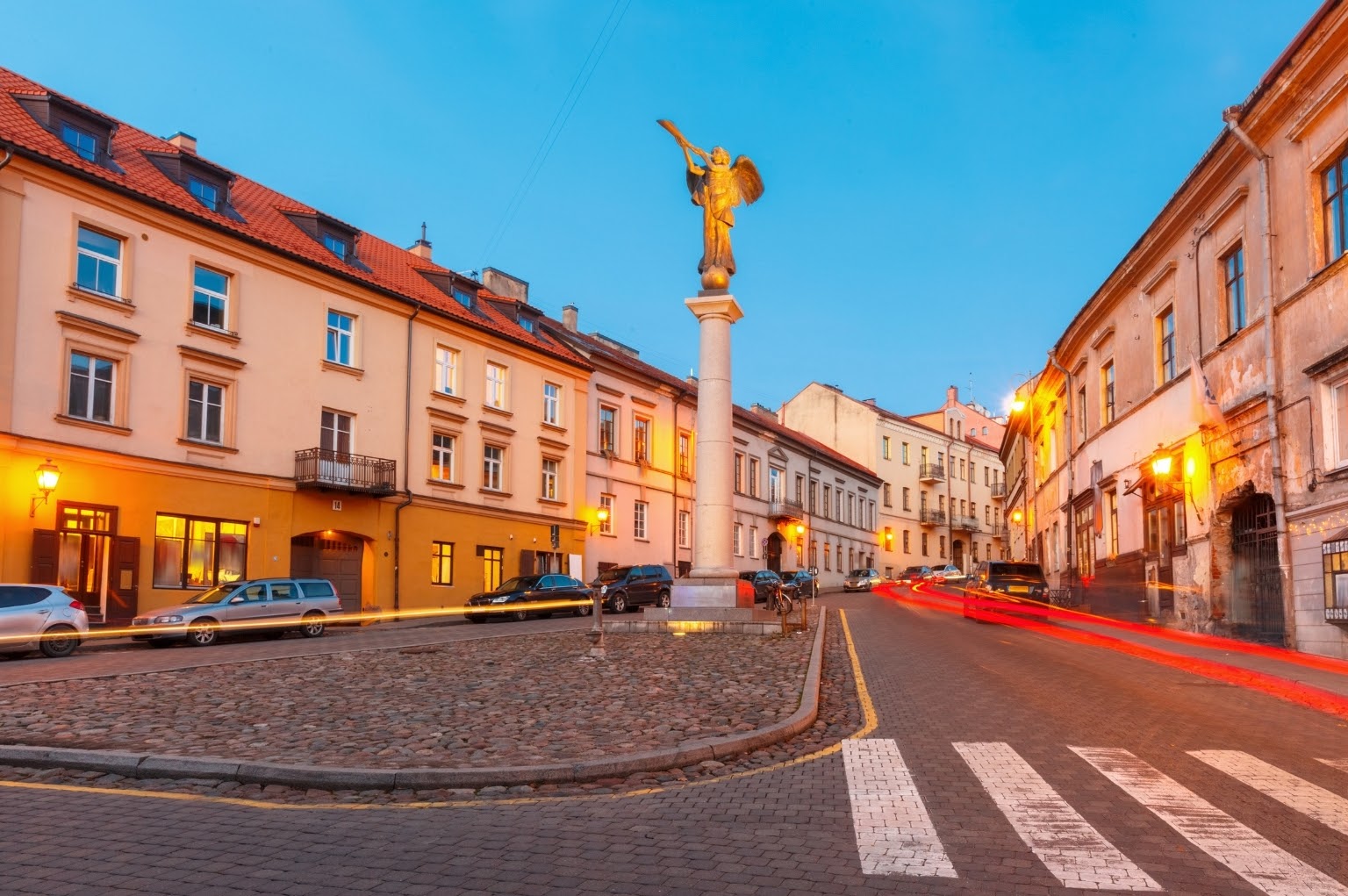 Another one of the most dominant displays of Lithuanian humor is represented in the neighborhood of Uzupis. They have named this spot the nonrepublic Republic of Uzupis, turning from an April Fools' Day joke to an in-your-face parody of nationalism.
It has an army of 12 people and replaced a statue in its town center of a communist leader to the icon of free thinking and independence, Frank Zappa.
The iconic symbol of Uzupis is called the Holy Hand, which is a blue hand with a hole in the center, making it unable to accept bribes. It's constitution is even engraved on mirrored panels that line the Avenue of Constitutions.
Take a guided stroll of Old Town and Uzupis on a 3-hour walking tour. 
A love of hot air balloons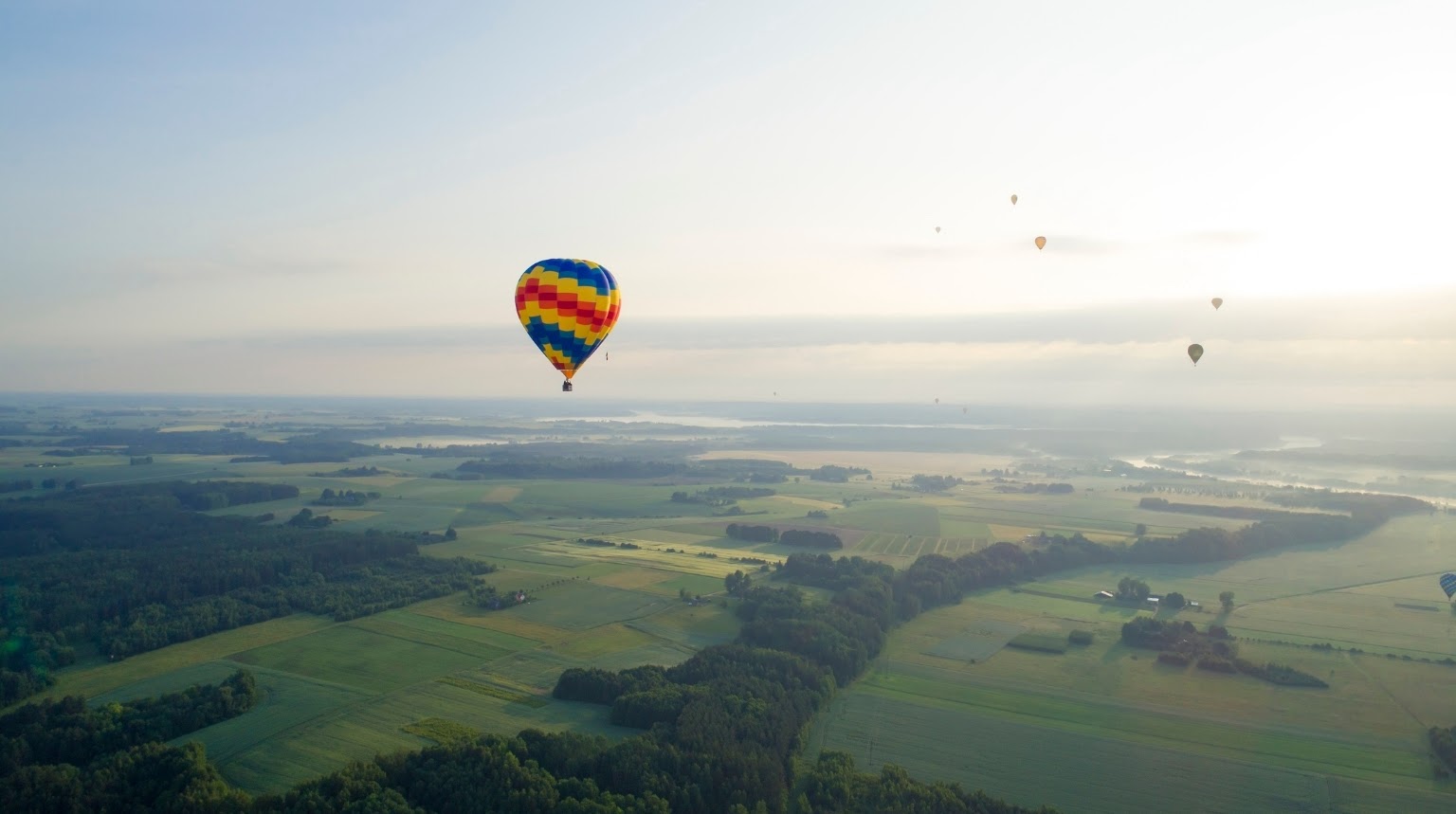 Here's an authentically Lithuanian fact you'll find appealing – they absolutely love hot air balloons.
While hot air balloon rides are usually associated with the Cappadocia in Turkey, Albuquerque in New Mexico or Napa Valley, California in the US and the Maasai Maraa in Kenya, the Lithuanians are obsessed with taking to the sky in balloons and baskets.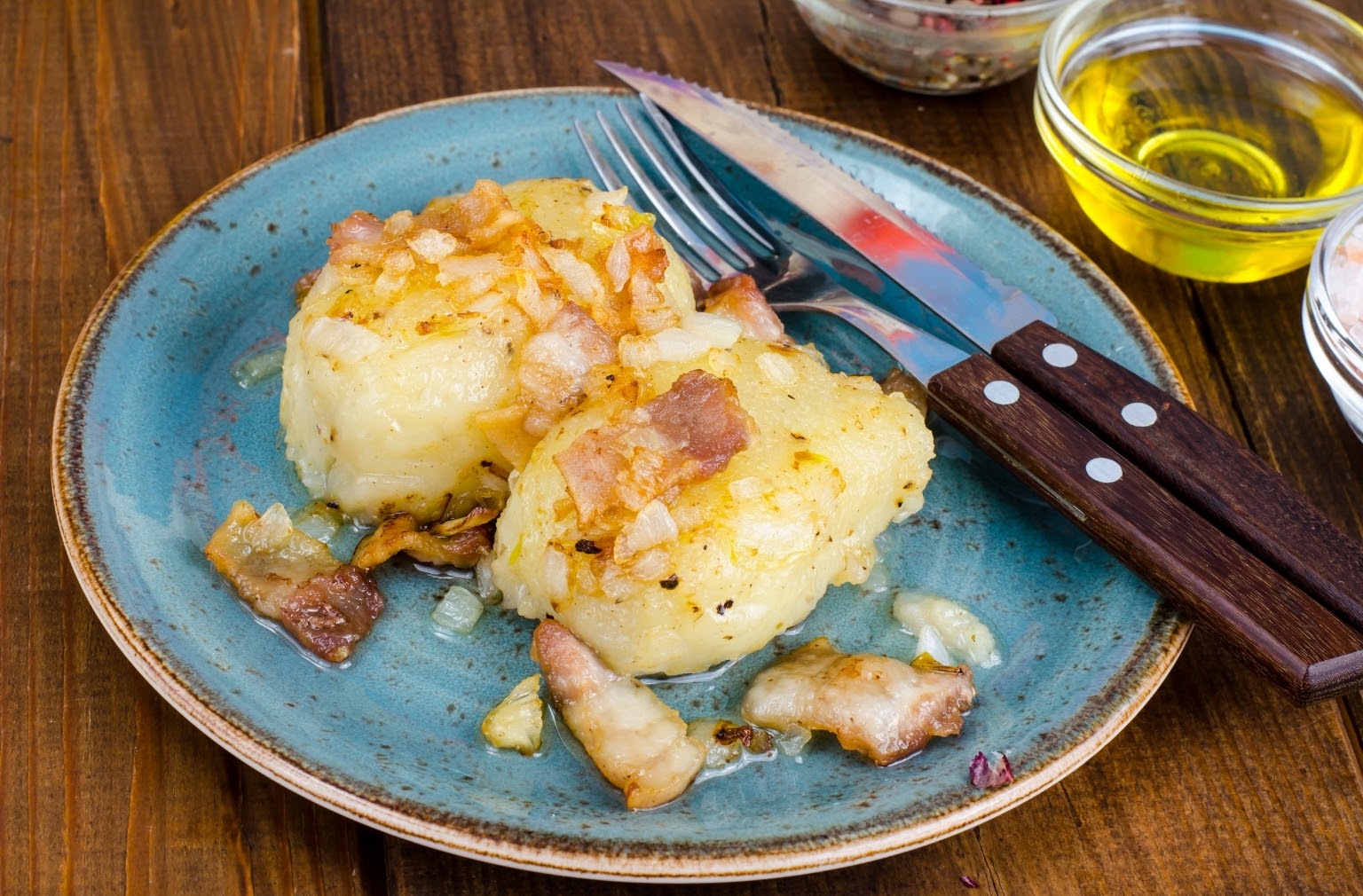 Even their national dish, Cepelinai, is named after the most infamous of balloons, the zeppelin. It's basically a dumpling with ground meat, potatoes and cheese.
A whole bunch of storks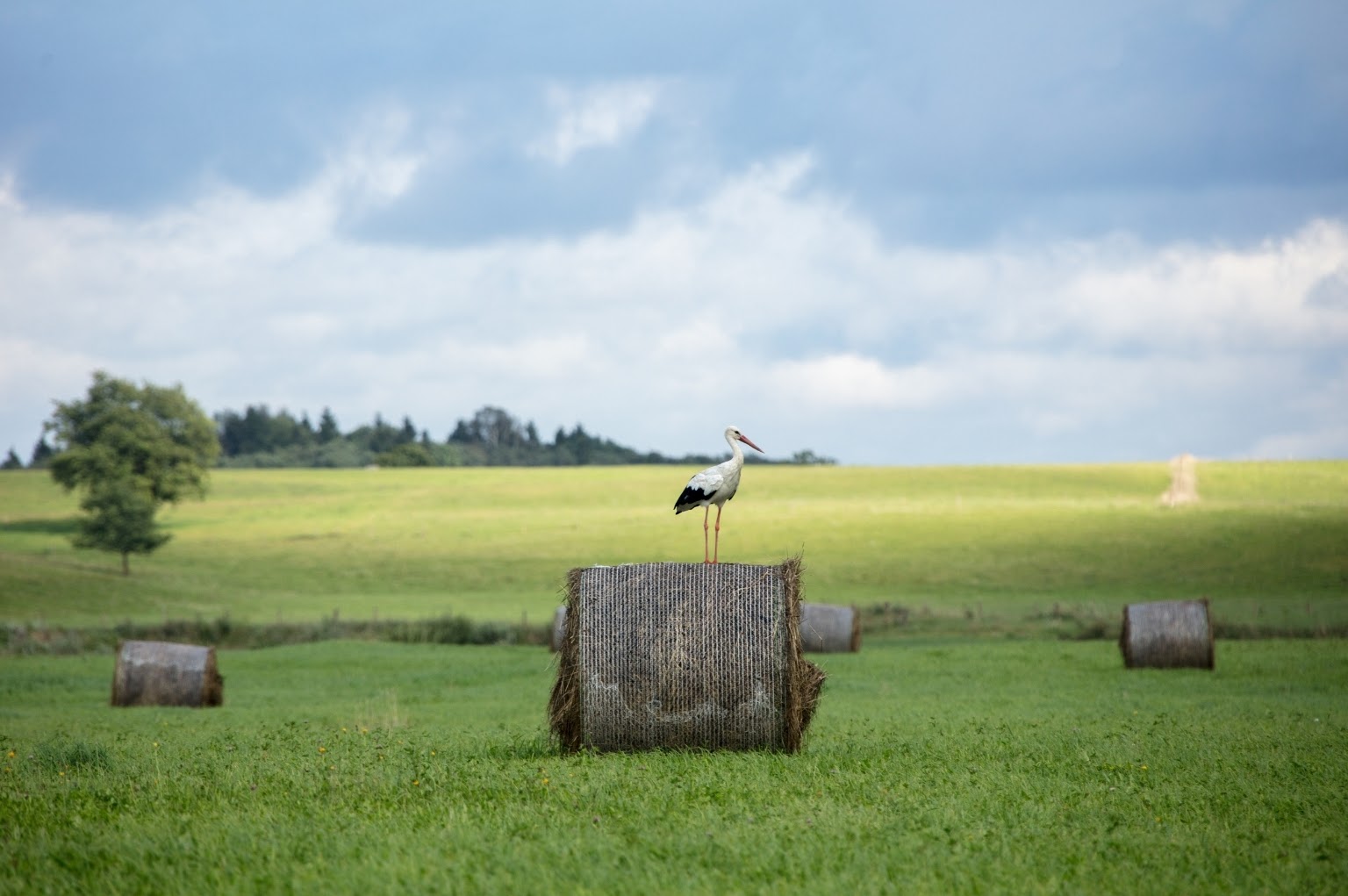 Lithuania is the stork capital of Europe. The white stork (gandras) was declared the national bird of Lithuania in 1973 and there are approximately 18,000 pairs that breed in the country in the summer months, vacationing in Africa when the winter comes.
It's a symbol of harmony and hope where many families leave old wagon wheels or poles on their properties in the hopes that a stork will make its nest there.
USSR theme park
If you've ever wanted to experience the oppression and degradation of the old Soviet Union, you can do exactly this first hand in Lithuania, how's that for a weird Lithuanian fact?
There are Soviet nostalgia "theme parks" in Lithuania and some are so life-like at stripping you of your dignity that you have to sign a health and safety waiver before entering.
One such place is the 1984: Survival Drama in a Soviet Bunker which goes on for three hours at a time with many people fainting during the realistic performance and some actors being fired due to taking the role too seriously.
For less of a dramatic turn and a more somber reminder, you can head to the Museum of Genocide Victims housed in a former KGB prison in central Vilnius, a former place of torture and death. Then end your experience at the Grutas Park or "Stalin's World" with a large collection of Soviet-era statues.
Driving for women
We're happy that Lithuania has become a place of humor and happiness, especially since it was once ravaged by high suicide rates, which have steadily declined.
But one of the most mind-numbing facts about Lithuania is that up until 2002, women actually had to undergo a gynecological examination before they got their driver's license.
This Soviet-era requirement was introduced as some gynecological diseases were said to cause sudden pains and even temporary loss of consciousness. We're happy that this discriminatory act was eradicated as it really stripped women of their dignity, quite literally.