This is my the autumn itinerary for the slow travel in Tuscany series. If you're going to Tuscany in the Fall I highly recommend going on a guided slow travel tour with the wonderful Km Zero Tours who really showed me a different side to travel. You will learn about biodynamic and organic wines, cashmere goats and the art of wood carving. It is a truly rare and unique journey. For the other articles on slow travel in Tuscany see the links at the end of this post.
Tuscany is Italy's most romantic and beautiful region. Widely known and famous thanks to countless movies and love stories, this undulating province south of Florence is a food and wine paradise. After spending a couple of days in Rome here is my perfect five days of Autumn travel in Tuscany enjoying the concept of Slow Travel that changed the way I see travel now.
Day 1: From Florence to Tuscany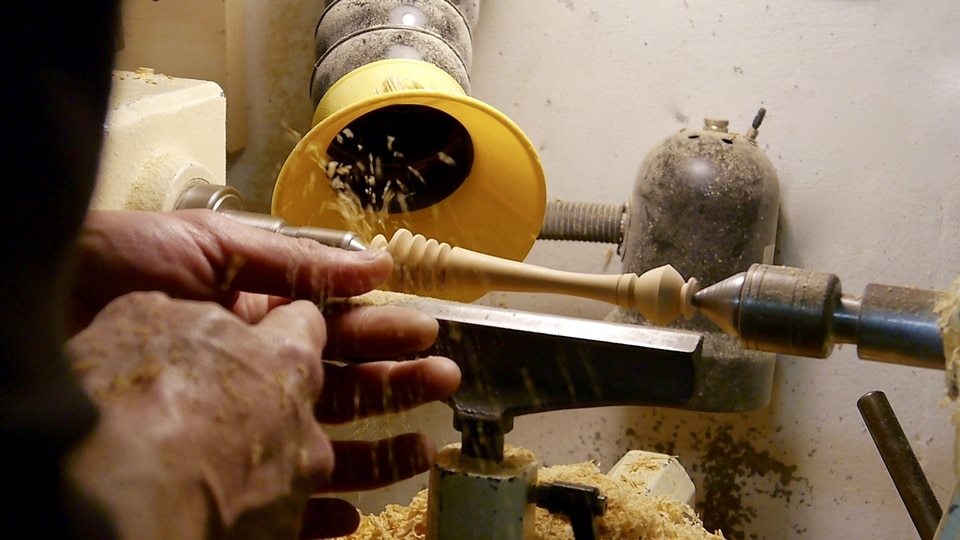 Get picked up from your accommodation in Florence and taken to your lovely B&B or summer house in Tuscany. After checking in, the first experience with Tuscany should be with Giorgio, a modern day Geppetto.
Giorgio is a local artisan who set up shop in the Chianti region to custom make his unique creations using mostly local raw olive wood. Bowls, boards, small objects, and everything and anything that Giorgio can imagine will be brought to life through his skilful demonstration.
It was truly inspiring to see his mastery of various machines and materials. Giorgio says that the wood speaks to him and this is how he decides what he will make of every piece. Incredibly, within five minutes, Giorgio made us a pretty and personalised honey drip souvenir.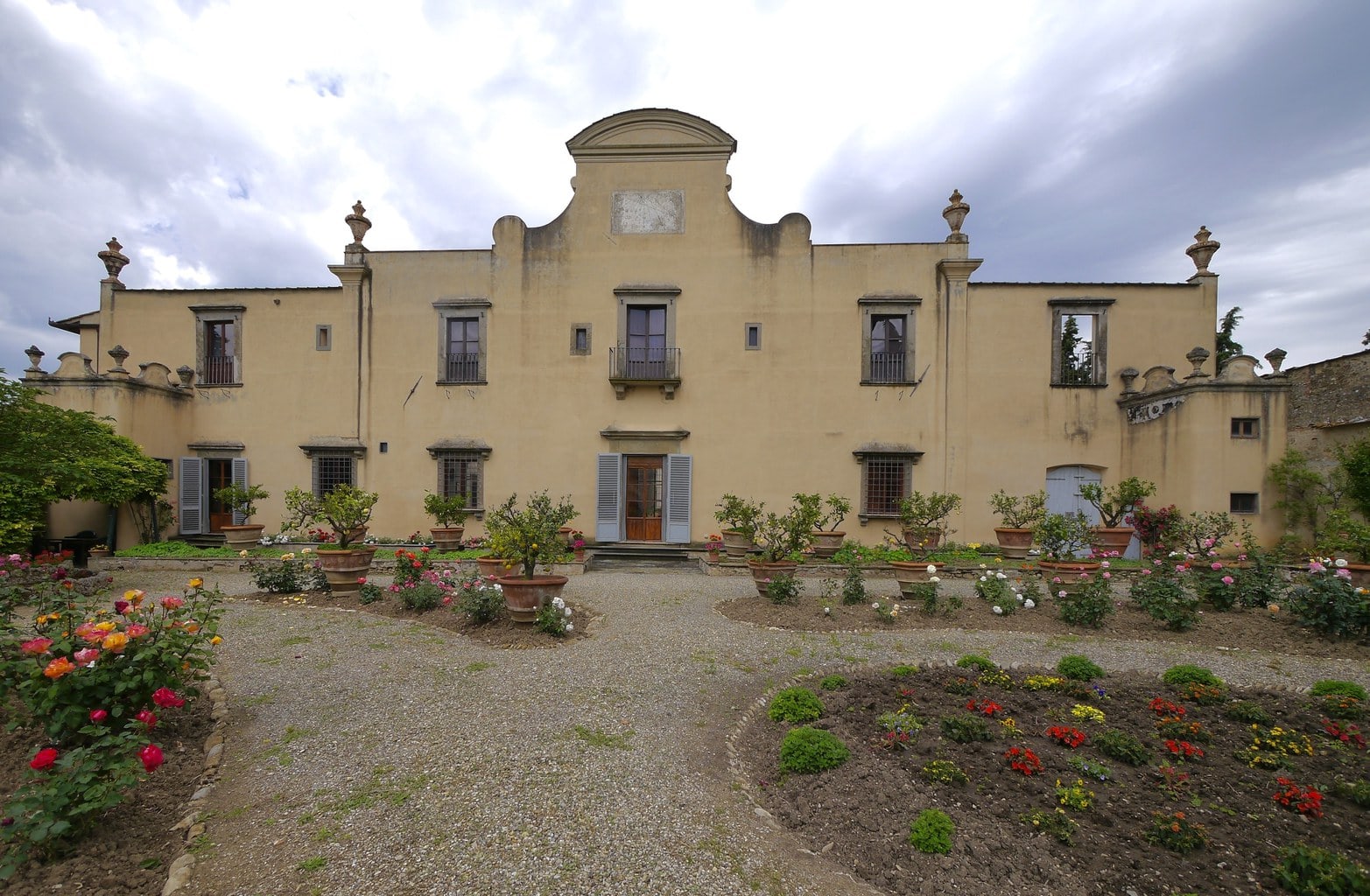 After Giorgio, continue to one of the most historic wineries in the Chianti Classico area, Villa del Cigliano, a stone's throw away from Giorgio's house. As you participate in a private tour of this stunning Estate with Anna, one of the descendants of famous Italian wine surname Antinori credited with the creation of the now famous "Super-Tuscan" wines and one of the world's 10 oldest businesses, she will tell you about the various architectural features of Medieval Italy.
Anna will take you around the Renaissance country house with the beautiful wall paintings, the fountain in the secret garden and the reflective pool. A treat!
But if that wasn't special enough, you get to also tour the cellar, still making wines the traditional Chianti Classico way and found inside the house. End the day, of course, with a lovely home made dinner by Anna, in their living room, with lovely Italian seasonal food and their fantastic wines. If you are lucky, her son and winemaker, Niccolo, might also join.
Day 2: Wine, jewelry and ice cream
On the second day, indulgence is here. Start by visiting a small producer of organic Vernaccia di San Gimignano white wine, the first wine region in Italy to receive the DOC appellation qualification in 1966 and later on be upgraded to DOCG. the peculiar vernacia grapes are only grown here and first mention of them dates back to the 11th century, an historical wine at that.
Get a guided tour of the farm and the cellars followed by a tasting of products with homemade lunch experience in a characteristic museum of peasant art and tradition.
After lunch, go on a visit to Matteo's workshop, a silversmith working up close and personal in his beautiful workshop. Shopping will be almost unavoidable as you are bound to fall in love with one of his one-of-a-kind pieces. After that, you can drift off with plenty of free time to enjoy the traditional shops of San Gimignano and to taste the "Best ice-cream in the world".
The flavours at the Gelateria Dondoli, worldwide known and frequented by celebrities, are unusual and innovative. What about some grapefruit with sparkling wine? Sounds yum doesn't it?
Day 3: A Tuscan feast
On your third day it is time for some countryside charm. Get on the car and visit an organic goat farm and cheese producer. You will get to meet the owner and his staff of adorable goats and you will get to tour their organic farm with him.
The generous host will demonstrate and share the wisdom of organic production as you taste freshly made goat cheese in a delightful light lunch while watching the baby goats play hide and seek with one another. Bucolic much?
Famous terracotta capital, Impruneta, is the location where the most beautiful couple we met during our trip live and make the most incredible olive oil, and that comes from someone who grew up with home made olive oil from my father's grove! So in the afternoon you will learn how extra virgin olive oil is made.
Sagittario is an olive farm ran by Janet & Stefano, a wonderful American-Italian couple who has always been committed to producing and sharing the olive oil culture with guests from all over the world. You will get a nice visit and explanation of the process with Janet, who moved to Tuscany in the 70s and has never returned to native California, and then head to their home up in the hills above Florence, for the most amazing meal you have ever had, I promise.
Janet started selling her premium extra virgin olive oil in the States as Christmas Corporate gifts and this gave her the chance to also export the tradition of enjoying fresh seasonal oil every year as the bottles would reach American families right in time for Christmas and right after the olives had been pressed.
Autumn in Tuscany also means the time when the olives are harvested and processed. If you are interested an lucky, you can also join Janet and Stefano in the olive picking activities.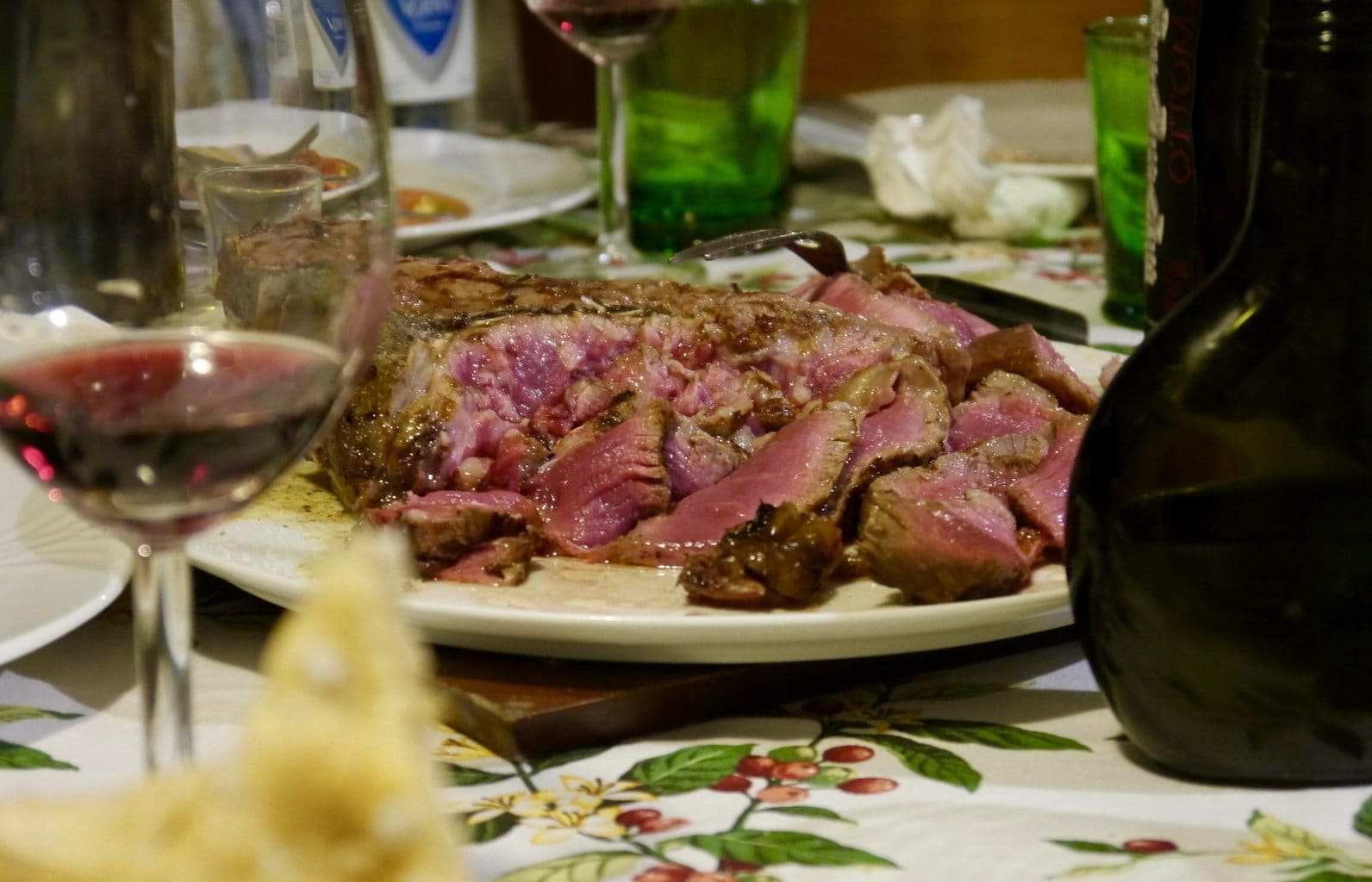 Dinner, served in the couple's living room and kitchen in their traditional Tuscan farm house, will be memorable. Stefano is an incredible cook and he sources every single ingredient for his Roman style dinners from each of his well known hyper local producers.
The magical onions, something you would never expect from the humble vegetable, his amazing anchovies, the world renowned Florentine steak, cooked in Stefano's wood fired brick oven in the back garden, or his amazing almond cakes can only be made better by the feast of wines he will bring out to taste.
This will be the climax of the trip. Exchange ideas, learn how to use their flavourful olive oil to finish dishes and savour a meal to remember. Janet and Stefano have countless legends, tales and anecdotes to fill the afternoon. He might even tell you how to reproduce some of these recipes home. Your only regret may be that his farm to table ingredients are not available at your local supermarket.
Return back to your hotel, with a full stomach and a happy smile.
Day 4: Truffle hunting in autumn in Tuscany!
Autumn in Tuscany means truffle hunting! You will do an exclusive white truffle hunting session with trained dogs and with an experienced local truffle hunter, who will tell you interesting legends and curiosities about this precious gift of nature.
White truffles are particularly expensive and unique. They are foraged exclusive in this part of Italy and every year, there are fewer and of lesser quality. White truffles are a fungus and grow underground. In order to find them, trained pigs or dogs sniff around looking for them. They are one of the few things we have not learn to clone or grow so they are simply becoming more and more rare every year.
The experience will end up with a cooking class focused on fresh white truffles. For lunch, you will eat all the dishes you have prepared. At the end of the truffle experience, you will even receive a certificate as real "Truffle Ambassador"! This will be a memorable day.
Autumn in Tuscany – How to make it happen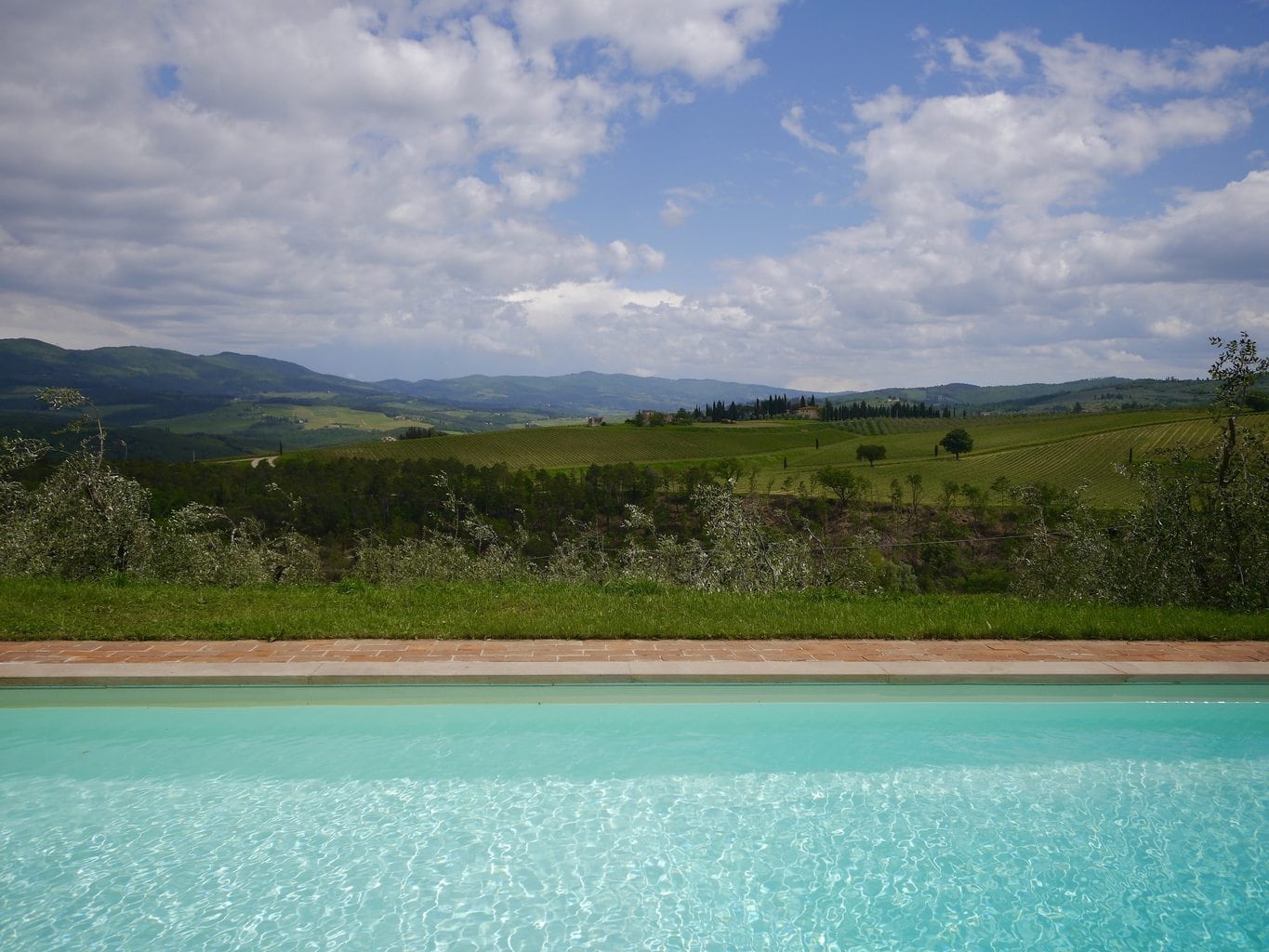 All the visits in this itinerary around Tuscany have to be organised with Km Zero Tours, the antithesis of a tour company. The producers I visited are not businesses that have opening hours and pre-set visits, they don't live from or for tourism, they have their businesses and their lives and they only welcome visitors with Arianna and Alessio, the sweet Tuscan couple behind Km Zero Tours, because they are passionate about the land and their traditions and would like to share them with a few select, and lucky, guests.
You can reach out to Arianna via her email arianna@kmzerotours.com and she can help put together this itinerary or another one that is to your liking. She can include more food, more wineries or even cooking lessons. She also works witha goat cheese farm, and can organise pasta making workshops.
If you want to spend time outdoors, Arianna can organise yoga lessons on the beautiful garden, treks and walks across the incredible landscapes of Tuscany or bike rides. If you are keen to learn about old arts and culture you can learn about ceramic or jewelry making.
You should spend the afternoons wandering around the towns in Tuscany like UNESCO listed Siena or even Florence. See below for some more ideas on places to see in Tuscany. A car is recommendable to be independent in the evenings if you wish to drive around the area.
What else to see and do in Tuscany
The best way to round up the trip is by staying in Km Zero's incredibly beautiful Tuscan farm house on Montrogoli, on top of the hills, with the most breathtaking and picture perfect views of the famous Tuscan landscapes. Arianna and Alessio also live in the farm house, in a separated area so they will only be a stone's throw away.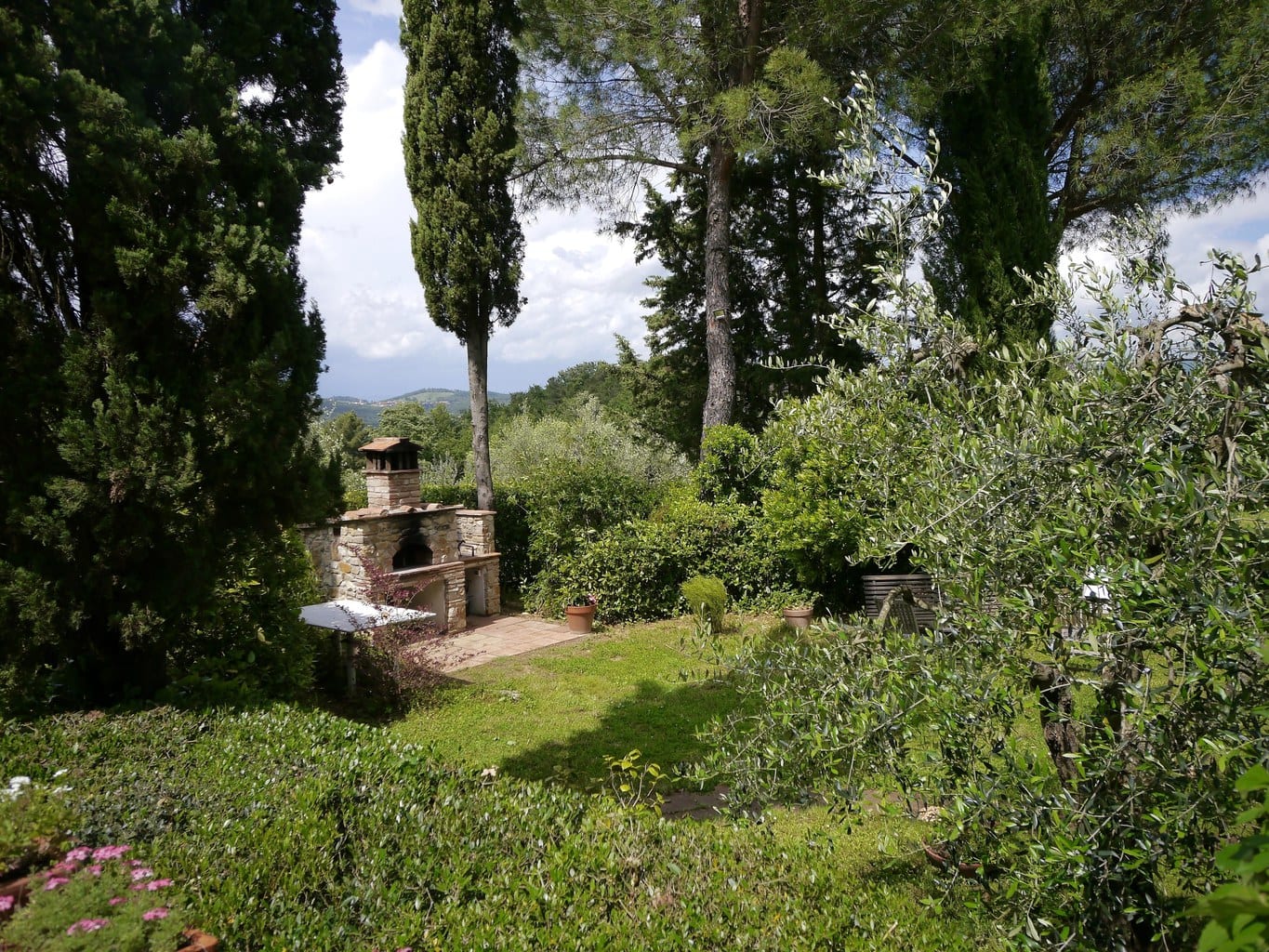 If you stay with them, your evenings will be spent in the garden, by their lovely pool, swinging on the hammock under the shaded cherry trees, or seeing the sun set behind the hills. You can wander among the garden or lay on the grass. You can even read a book on the stone terrace and share stories with Arianna about growing up in Tuscany and wanting to make all her dreams come true.
And for dinner, join them on a pizza night, by the stone wood fired oven, in the garden, where you can make your own recipe. Alessio can also whip out a polenta evening when he will prepare and show you how to make polenta. It really is the best way to complement the trip.
The house is perfect for families or groups of friends but too large for just a couple, a great excuse to gather some friends over for the trip!
If you don't stay with them or if you want to explore the area leisurely after the activities, Tuscany has a long list of little villages and towns where to get lost. You will need a car for that but distances are short the landscapes divine.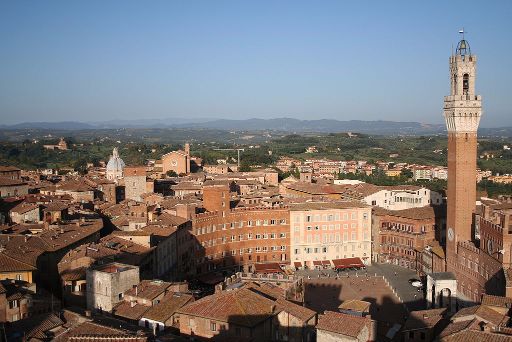 Siena, the best known of them all and also a UNESCO World Heritage site, is one of the must-see. Volpaia and Monteriggioni are both Medieval walled cities of strong historical importance. Monteriggioni is even mentioned in Dante's Divine Comedy and is a beautiful vestige of the wars between Siena and Florence in the Middle Ages. For other quaint little Tuscan Medieval towns, head to Montefioralle and Certaldo and wander their brick walled streets.
Other interesting sights include the beautiful Badia a Passignano, an Abbey near Chianti's capital, Greve in Chianti, that is surrounded by vineyards belonging to the famous Antinori family. Greve in Chianti deserves a visit on its own for being the capital of the famous wine region. If you love crystal glassware and art, head to Colle di Val d'Elsa where 15% of the world's production is manufactured.
Where to stay in Tuscany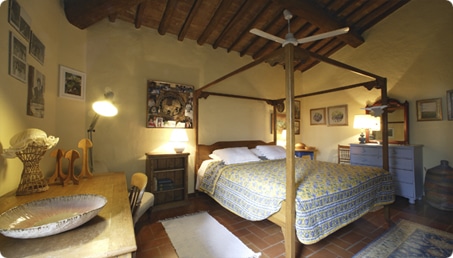 The best is obviously to sty with Arianna but their house is so beautiful that it is always booked in the summer months. Fret not. Even if you cannot stay with them, they can still show you around and set you up at a nice house elsewhere. The good thing about that is that even if your budget is modest, they can book you at one of the more affordable guest houses in some of the more quaint villages.
Candida Bing has a maximum of three double bedrooms with ensuite bathrooms. There is no pool but a beautiful garden and wonderful homemade breakfast is included. She can organise amazing dinner experiences upon request!
Ilaria, from Villa il Borghetto rents single double/twin bedrooms with ensuite bathroom and shared pool. There is also a beautiful garden, breakfast and light dinner upon request.
For larger groups, Villa Casavecchia has two stunning historical villas (the first one up to 12 guests, the second one up to 14 guests) that can be rented together or separately. Breakfast service is available upon request and, if you stay here, Arianna and Alessio can organise their great dinner events.
If you want to take the Slow travel approach to the next level and cook your own breakfast and dinners, you could stat at Agriturismo "Il Bacio" which has several apartments for 2/4/6 guests or at "Il Viottolone" for up to 4 guests.
Know more: Also part of this series on Slow Travel in Tuscany