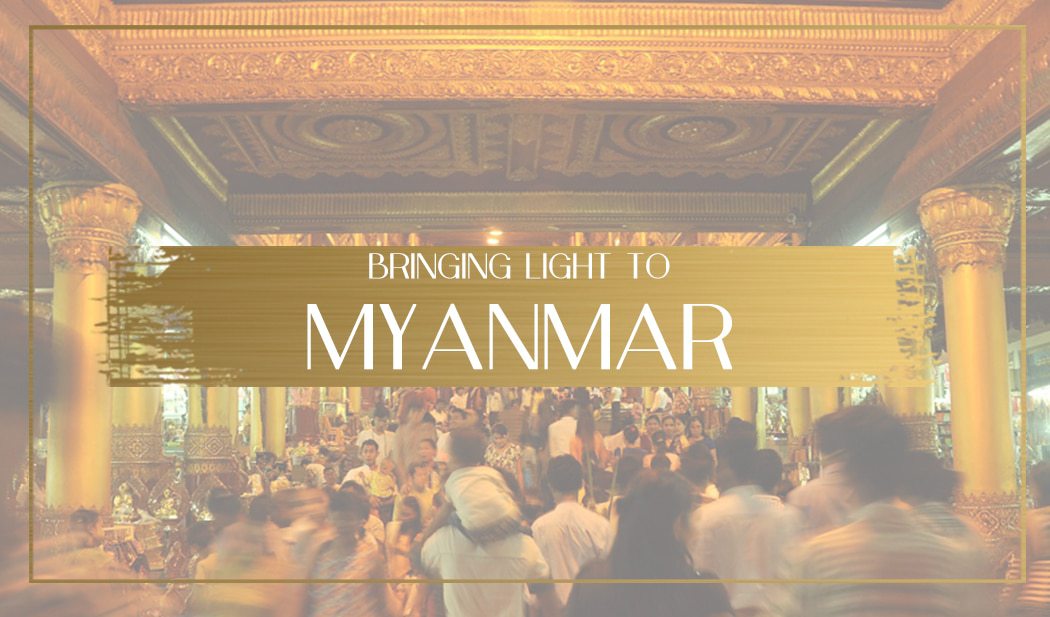 When I first visited Myanmar in 2012, the country was just starting to open up. There were no ATMs, there was no internet, there were no mobile phones, there were no tourists. Yangon was a sleepy city that appeared ready to rise from decades of being closed off from the outside world.
I attended conferences on policy and economic development where eager economists and businesses were keen to finally have a slice of Southeast Asia's last economy to open up. The telecoms industry, the one I was representing, was one of the first to do so, giving out licenses to a new operator. Several friends and former colleagues worked on the launch of that new mobile operator.
I loved the Yangon of those days, but the city, and the country, changed dramatically in a very short period of time. Every time I returned, first three months later, then eight months after that first visit, Yangon was a different place. Shwedagon Pagoda was equally as magical, but Yangon was fast evolving into the shape of any other Southeast Asian city.
This was most obvious in the visa process. The embassy in Singapore was busier with every trip (visas were still necessary at that time), offering longer opening hours to cope with the increase in demand and eventually adding an extra staff member to take in applications.
When I visited in 2014, Yangon was teeming with the commonplace image of youngsters holding mobile phones, albeit still not as pervasive as in the rest of Asia. I bought a SIM card from the recently launched mobile operator and had access to the internet from my hotel's pool in Bagan. The world had got wind of the thousands of temples in this ancient city and sunset times during peak season saw a tidal wave of tourists looking for the best spots on top of the pagodas and stupas.
But some things had not yet changed yet. Walking in the streets of Yangon at night was still a hazardous and dangerous affair. I like walking and much prefer to explore a city on foot. Yangon is perfect for that, so in the evenings I would stroll to Shwedagon Pagoda and see it turn gold as the sun set then return to the Shangri-la Hotel on foot, dodging the potholes and the lack of street lights. I welcomed the oncoming car traffic, for it helped light the way, but there were not that many cars driving at night, albeit the artery clotting traffic during the day is the worst sign of Yangon's development.
When Mitsubishi Electric invited me to participate in their Stories of Change campaign and I watched Kyaw Kyaw's video (see below), all the memories from those first trips walking back from Shwedagon Pagoda in the dark, started to flood back into my memory.
Kyaw Kyaw used to sell candles in a night market. All the rest of the market sellers also used the candles to light their stalls and make their goods visible to potential buyers. But Kyaw Kyaw noticed that when it rained (which can be every day during the Monsoon season), or when the wind blew, the candles would be blown out and the sellers would struggle to light them back. Myanmar does not suffer from the light pollution of other countries so at night, the sky is really dark.
One day, he decided to get his own generator and, instead of selling candles, he started selling electricity which today powers the entire market. I found it especially heart-warming to watch the behind the scenes video which tells a bit more about his story and how he met his wife at the market. Every day, he sets his electricity cables and fluorescent lights along the market lines powering each of the sellers stalls and bringing them light.
Stories like the one of Kyaw Kyaw or the other two characters in Mitsubishi's Stories of Change, always warm my heart and give me hope that there are a lot of people doing good for their communities, even though turning on the TV can often be a source of a lot of negativity.
I recently returned from El Salvador, where I was reminded of the harsh reality in some parts of Central America. When I spent a summer volunteering with an NGO in Honduras, almost 15 years ago, the energy and conviction of Padre Patricio, a priest in Honduras, proved that just one person can indeed make a difference. He has devoted his entire life to changing those of thousands of children and abused adults, and has managed to do so with his bare hands. As well as from the support he received through the years from governments, organisations, institutions and individuals like me who have found out about his project.
Kyaw Kyaw, in Mitsubishi Electric's Stories of Change, also changed the lives of many for the good, even though, as he explains in the video, providing light to everyone in the market is just his job.
When I started this blog I wrote a 10 part series of articles in which I shared 50 stories telling of the kindness from strangers. They were moments when someone had helped them out of the blue, completely uncalled for and out of genuine generosity. I had many of such stories myself and I wanted to prove that, contrary to what the media makes us believe, the world is a safe place and strangers are kinder more than they are evil. I titled them "Moments which restored my faith in humanity" and they are a heart-warming and hopeful read.
In Stories of Change, Mitsubishi wanted to showcase some of these stories. Not necessarily from strangers helping travelers, but from people helping their communities.
I would like to feature these stories on this blog – Do you know of anyone making a difference? Tell me about it in the comments so I can reach out to them and find out more.
Add this to your uplifting stories Pinterest board
This is a sponsored conversation written by me on behalf of Mitsubishi Electric. The opinions and text are all mine.